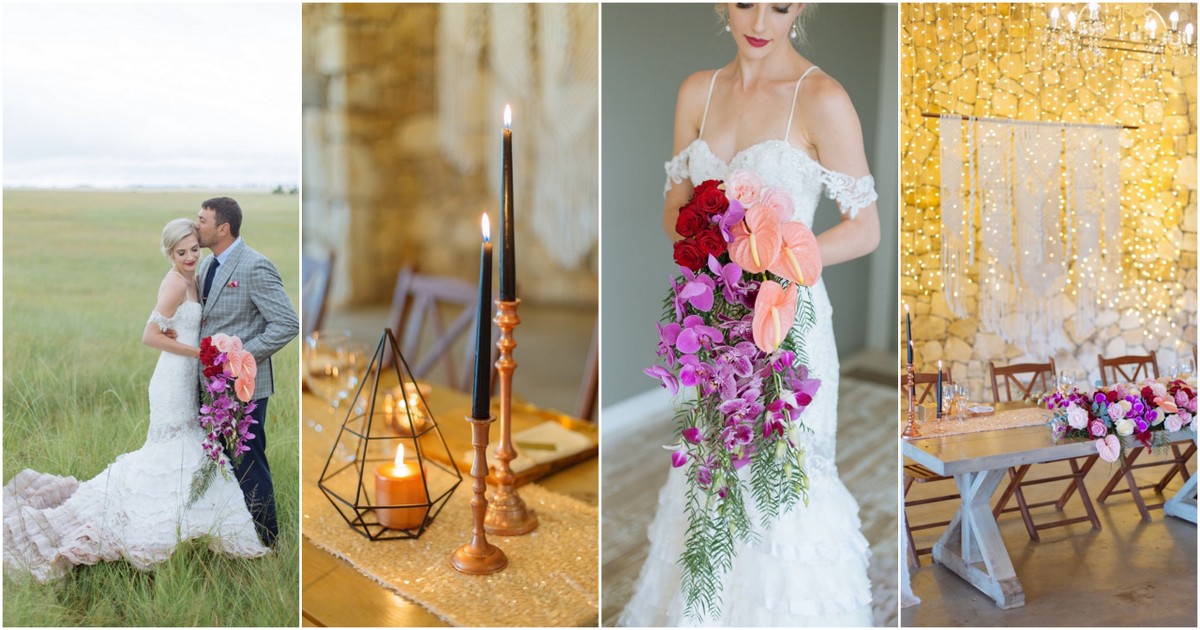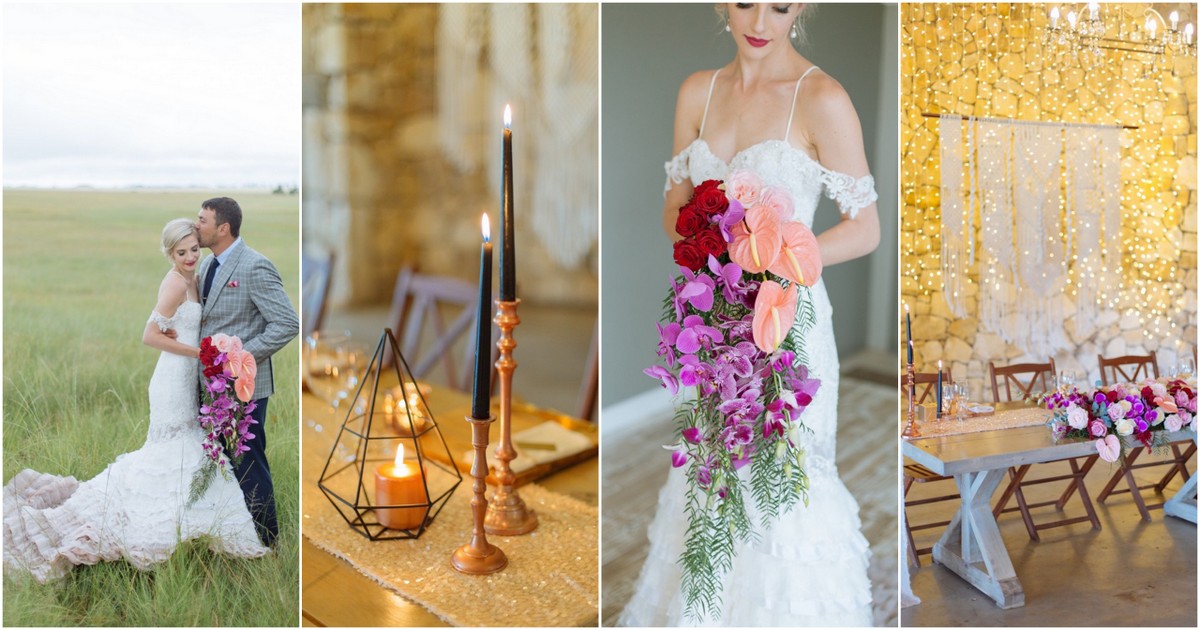 Gerrie and Dedre's vibrant and modern orchid themed wedding held at Florence Guest Farm was inspired by Dedre's love for the unique and bohemian. She effortlessly combined two color palettes, using marsala, navy and dark green for the orchid wedding bouquets, bridal party attired and head table. For the guest tables the couple envisioned something lighter, opting for a palette of white, rose gold, gold and blush with pops of black. These images by Lana Human enable us to enjoy every beautiful detail!
Their farm wedding was an opportunity to spend a weekend away with loved ones, as their family stayed at the farm for the entire weekend. We love that Gerrie and Dedre honored her parents by sharing the same first dance song as her parents had danced to on their wedding.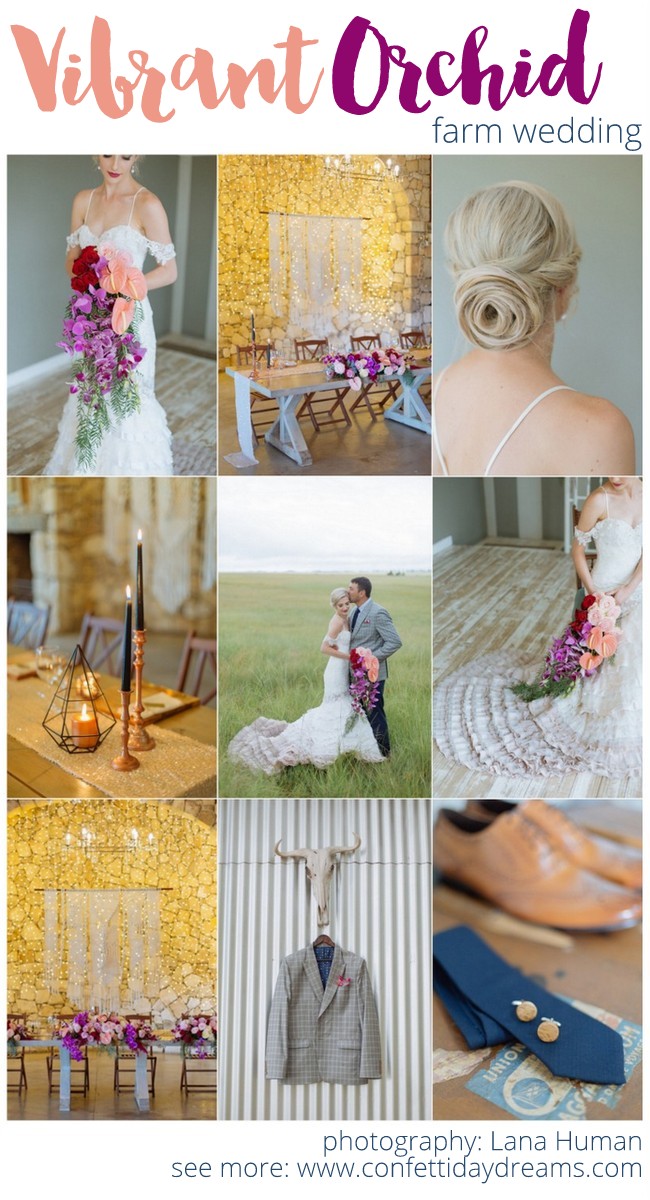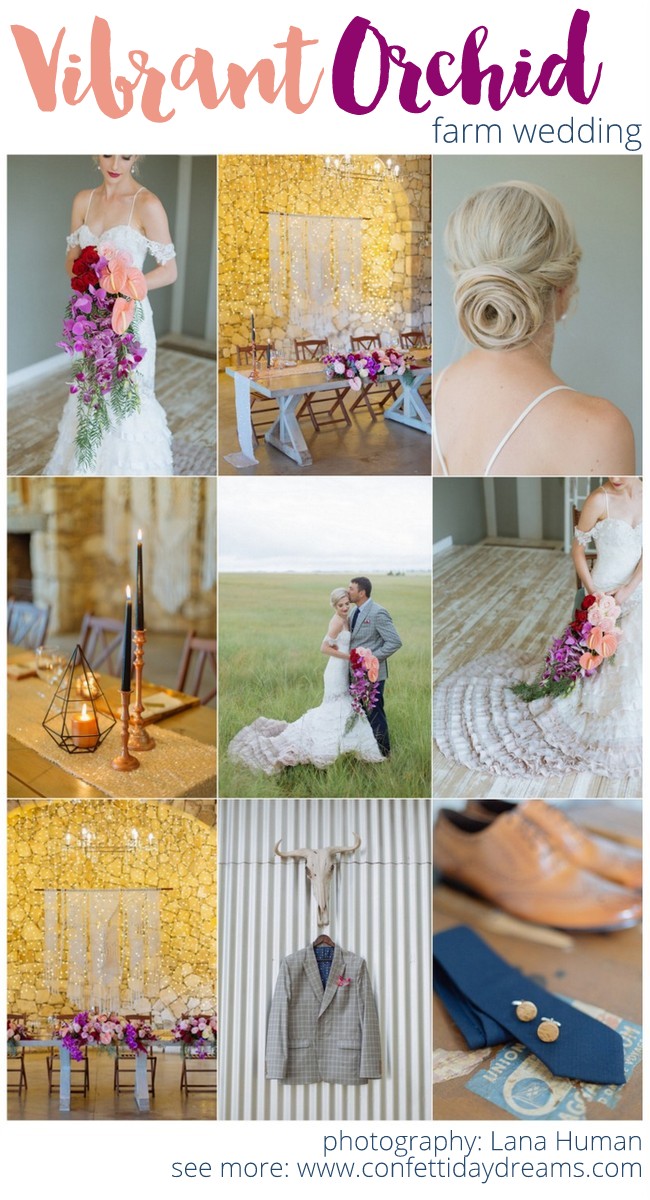 And that wasn't the only special tradition the couple included: "When my (Dedre's) parents were married a family friend saved a bottle of champagne, writing their wedding date on the bottle with the intention that it would be popped at the wedding of their first born. My parents kept the promise and popped that bottle of champagne at our wedding. My mom continued the tradition, by saving a bottle from our wedding for our first child's wedding!"
The final, most beautiful touch, lay in their choice of wedding rings: Dedre's wedding ring was Gerrie's grandmother's ring and Gerrie received Dedre's dad's wedding ring. Aw, we just love you guys!!!!
Vibrant + Modern Orchid Wedding
Love Story: We met when we were students – he was my lift home and after a 600km drive we fell in love. He had a big hot air balloon surprise planned for our proposal but I unwittingly thwarted his plans due to an unforeseen work commitment. He compromised and asked me to marry him next to the highway! It was really sweet and totally unexpected.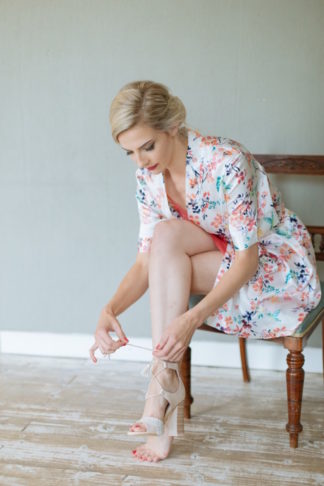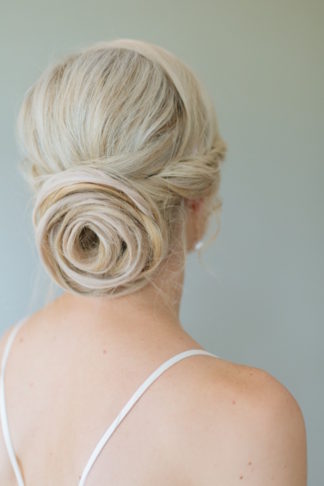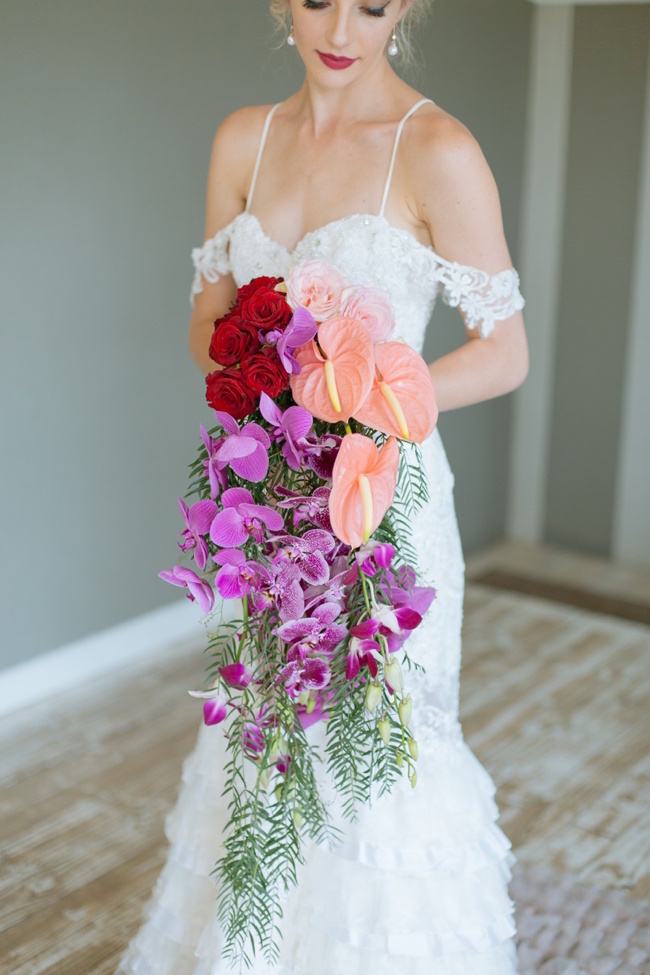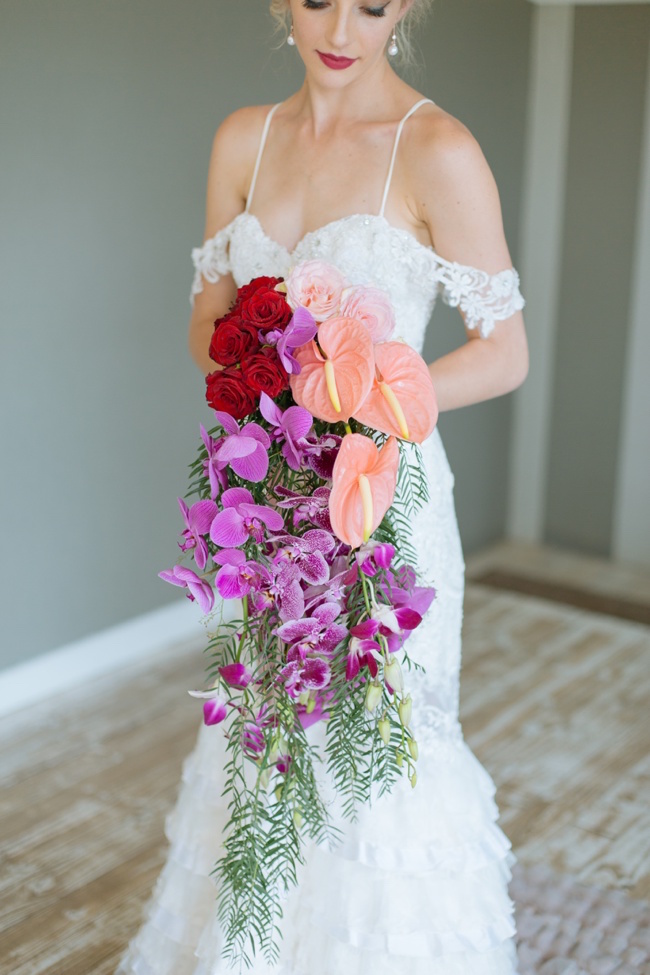 Cascading Orchid Wedding Bouquet: Orchids are my favorite, favorite flower – so naturally my bouquet had to overflow with orchids in deep, rich colors!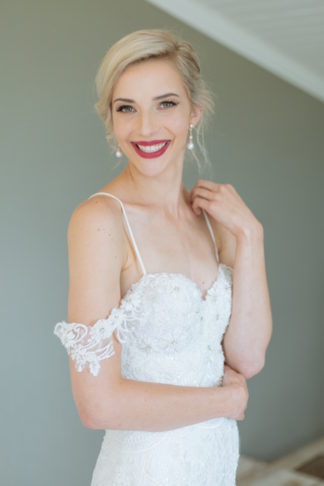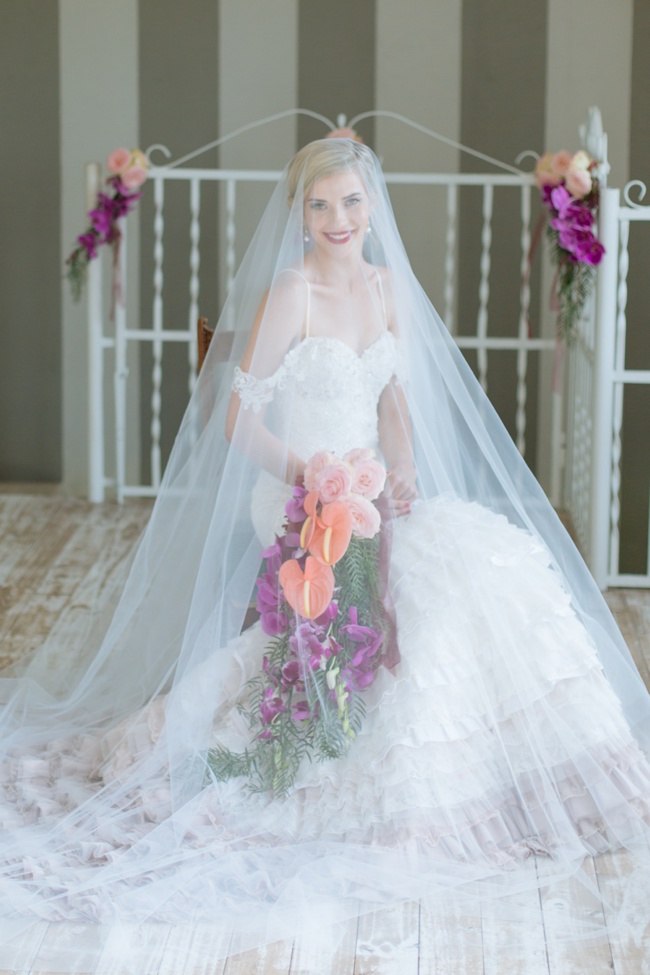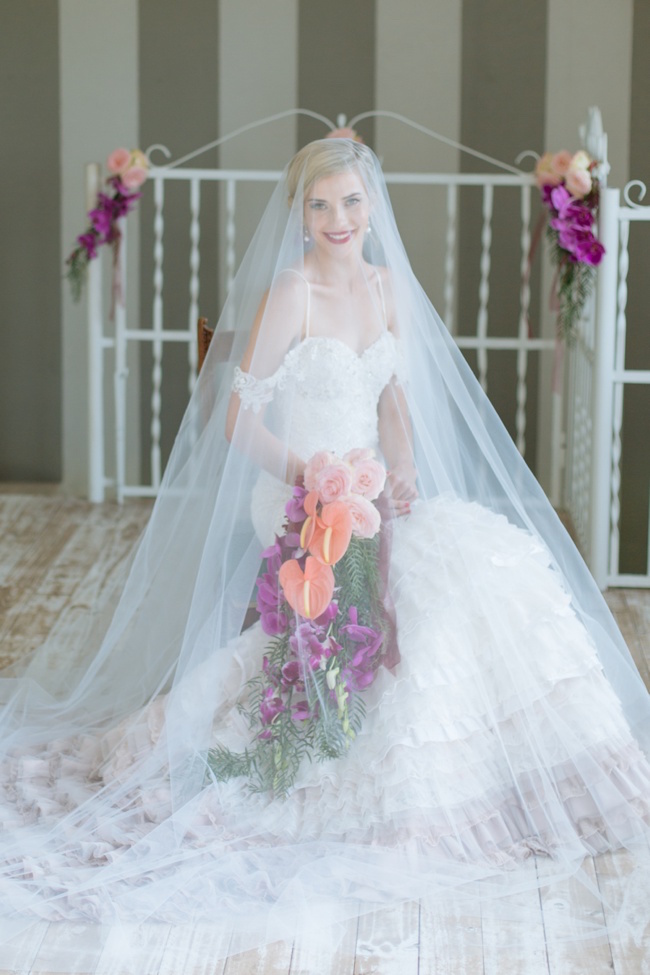 Wedding Dress: I went to see Charlotte Francina because her wedding gown designs are different. I didn't want a  typical dress and felt as if she understood my vision picture perfectly. The different lace, shades of pink and brown in my wedding gown were perfect! I saw her in June, had only one fitting in November, where it fit like a glove. It was really comfortable and I felt amazing in it.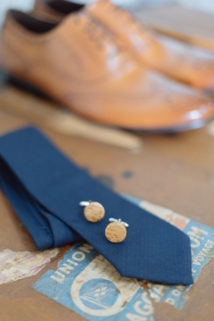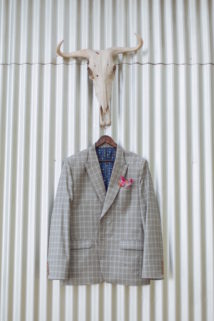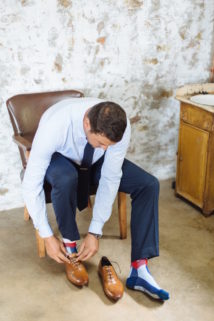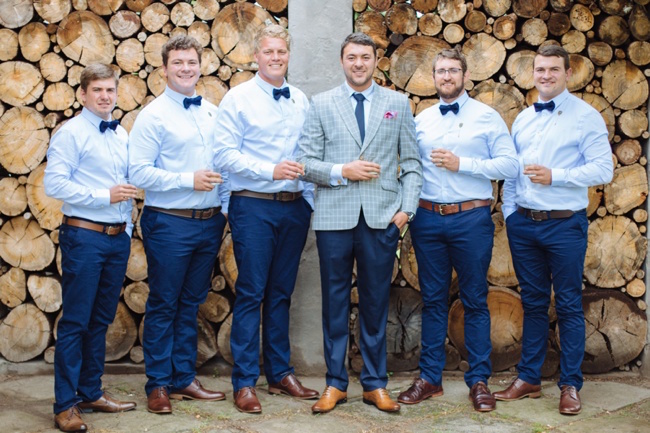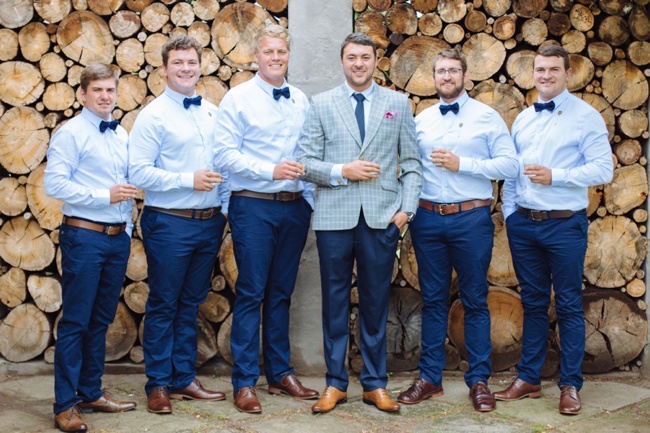 Groom and Groomsmen: The bridal party wore shades of navy blue. Gerrie arranged special pins all the way from india which they wore in the place of a lapel flower. Gerrie wore a custom made suit. I loved the unique blazer. He also had our names and wedding date embroidered in the inside of the jacket. He looked very handsome.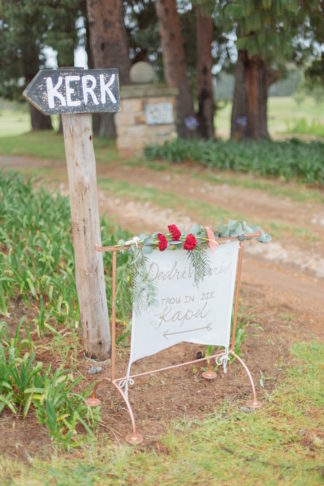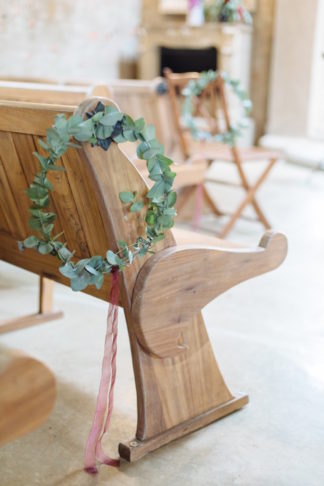 Bridesmaids: Our bridesmaids wore navy blue dresses with wrist orchid wedding corsages. I didn't want traditional bouquets for our bridesmaids, but I did want something cascading, flowy and romantic. Being a bridesmaid before I never knew what to do with my bouquet therefore I decided to do a prom inspired flower around the wrist, with added orchids.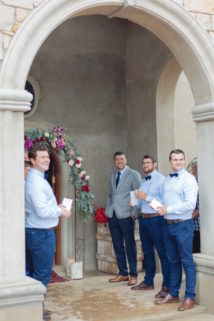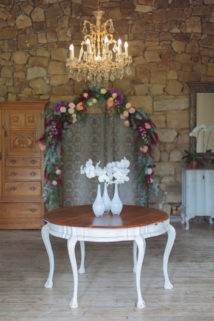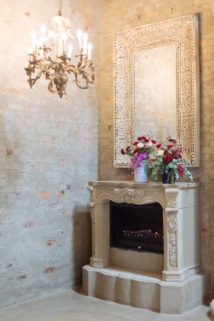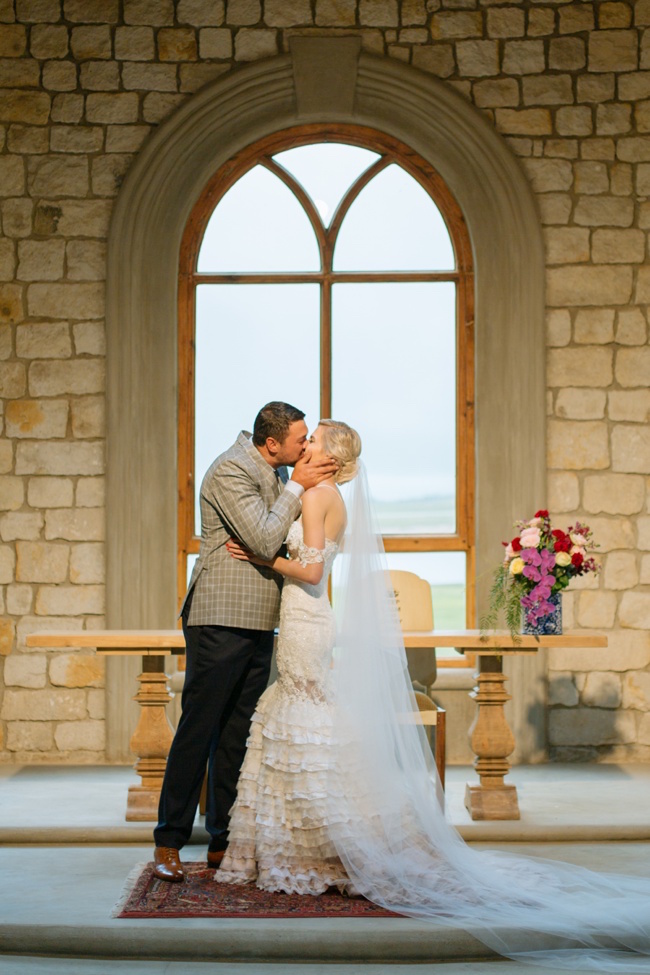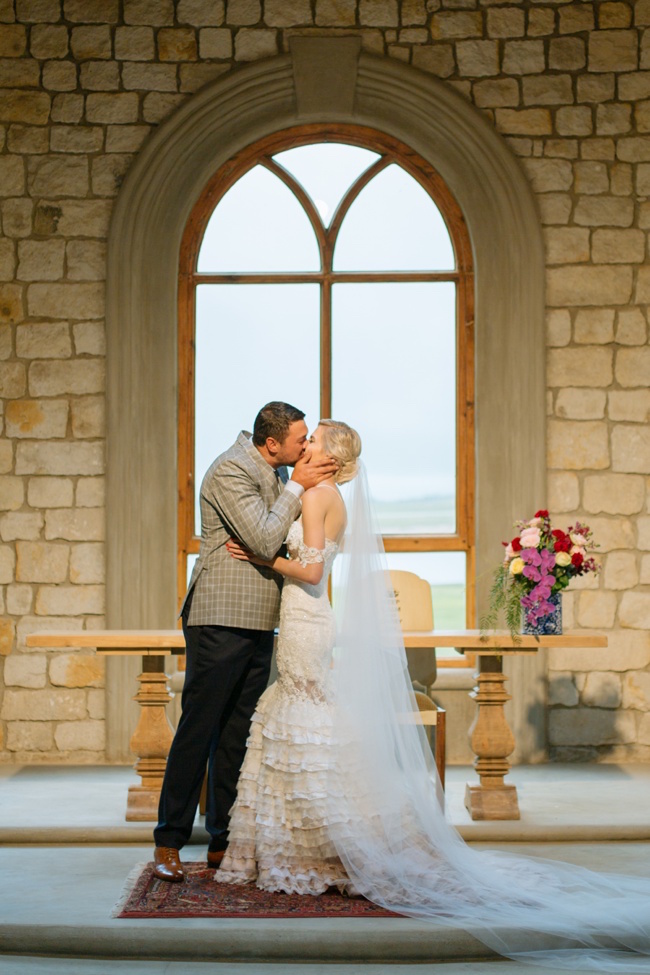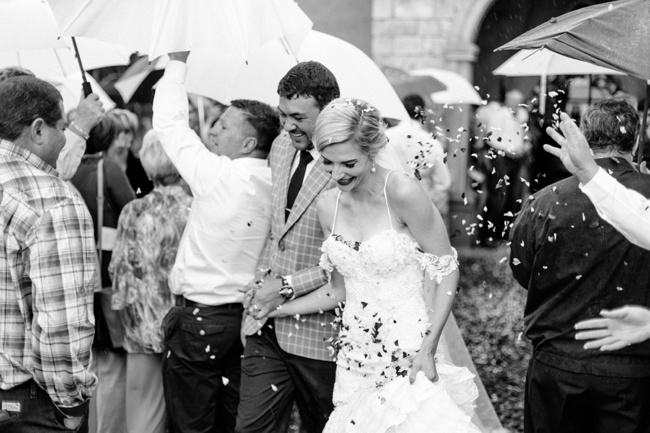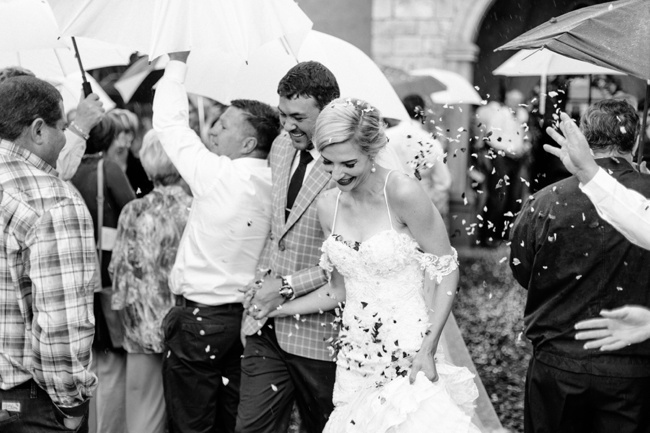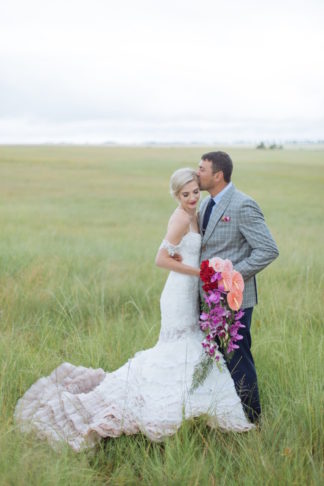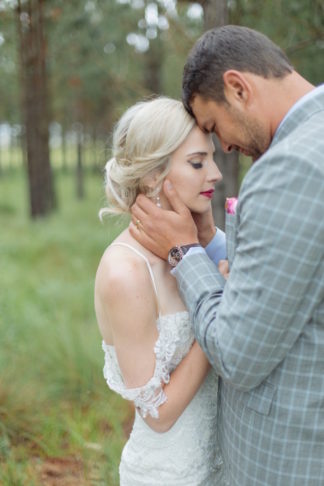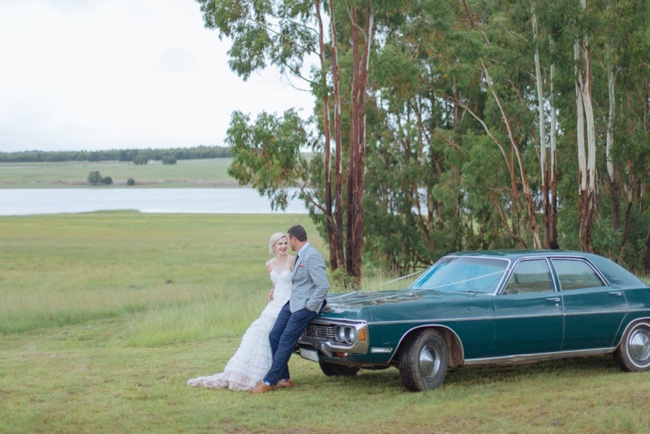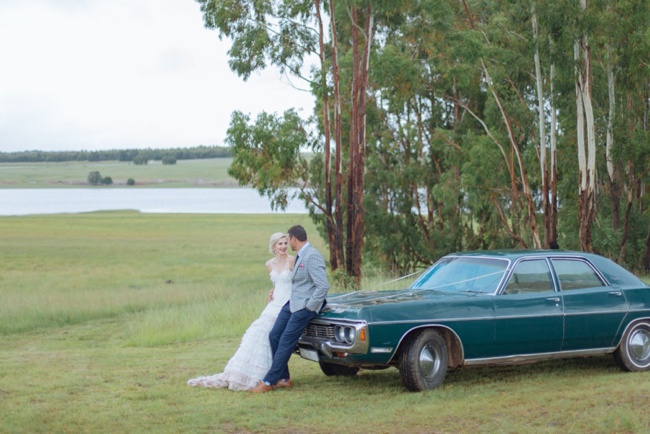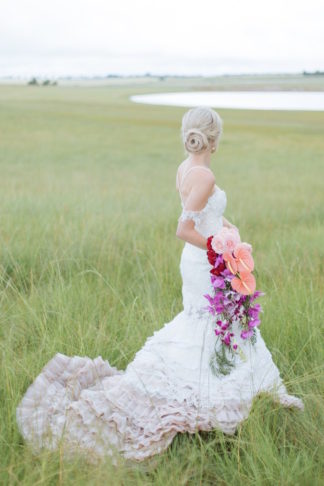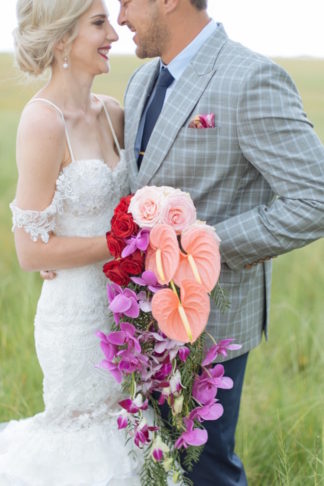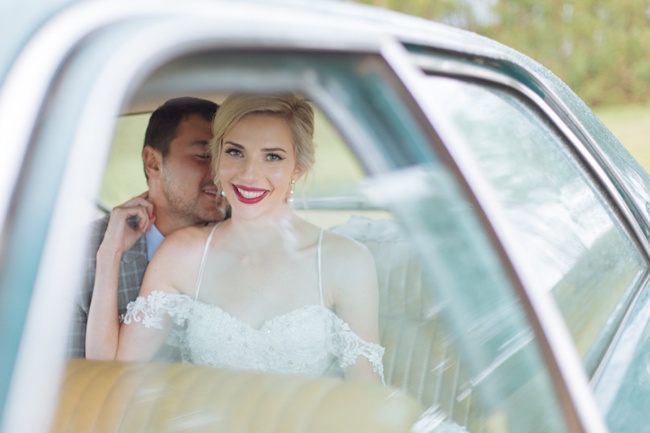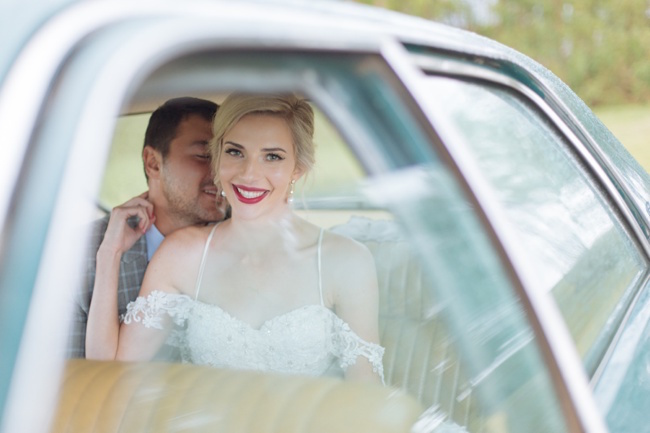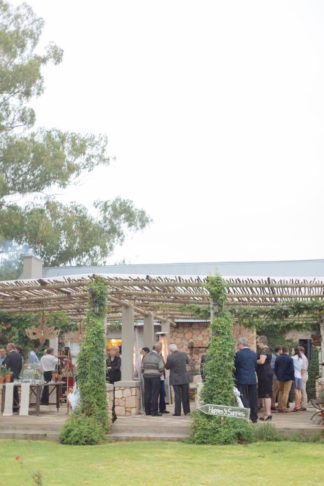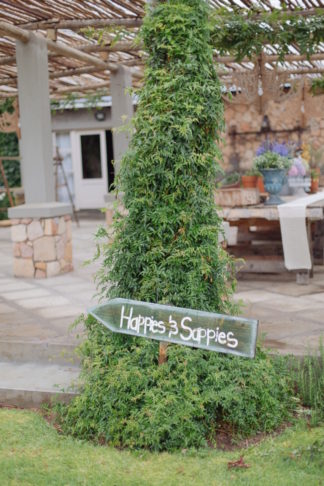 Wedding Reception: We entered the ceremony to Ellie Golding's "Still Falling For You". Just popped the special bottle of champagne, danced on a sentimental song and I gave my bouquet to my Nanna. It was also really sweet when Gerries brothers made a special announcement to welcome me to the family and to say how excited the are to have a sister.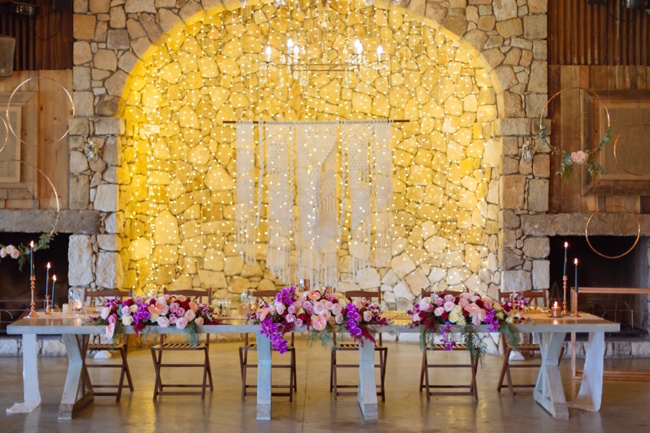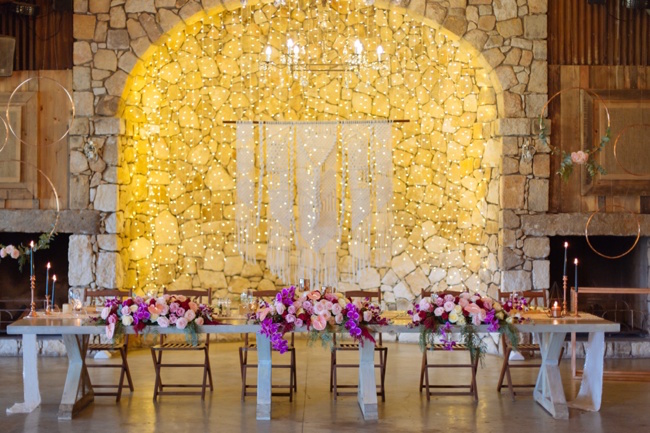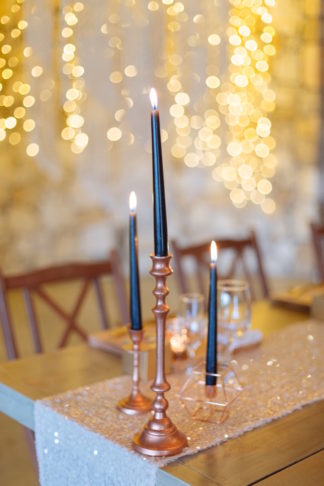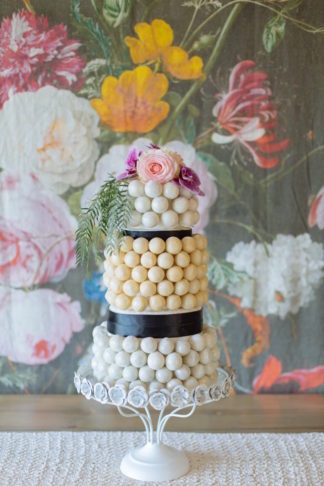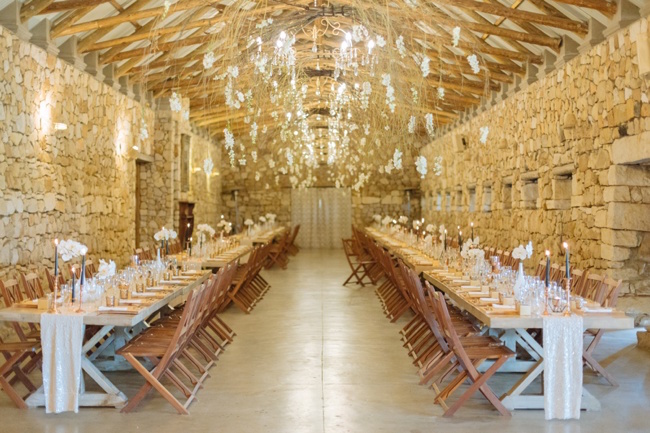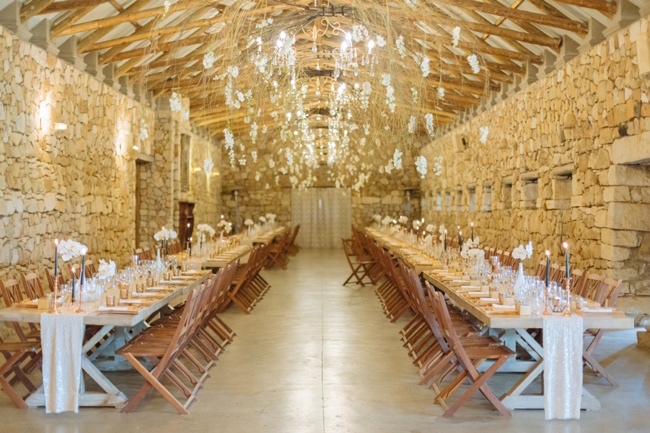 For our reception we used blush sequin runners on long tables. Black candles in gold and rosegold geometric shapes. Just one white orchid in a white bubble vase.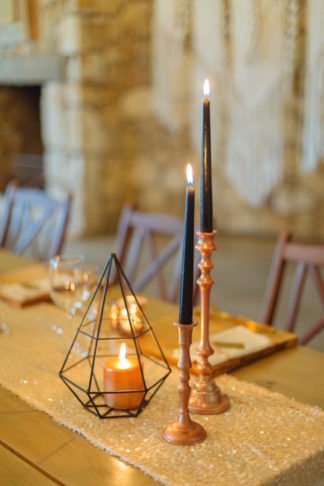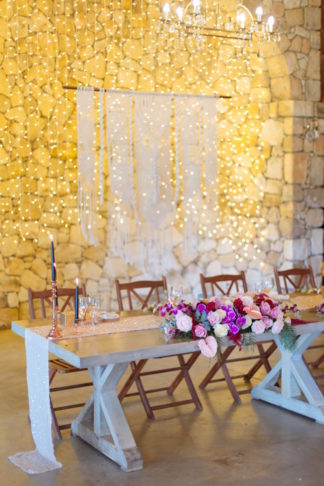 CLICK HERE FOR OUR GUIDE TO PURPLE WEDDING FLOWERS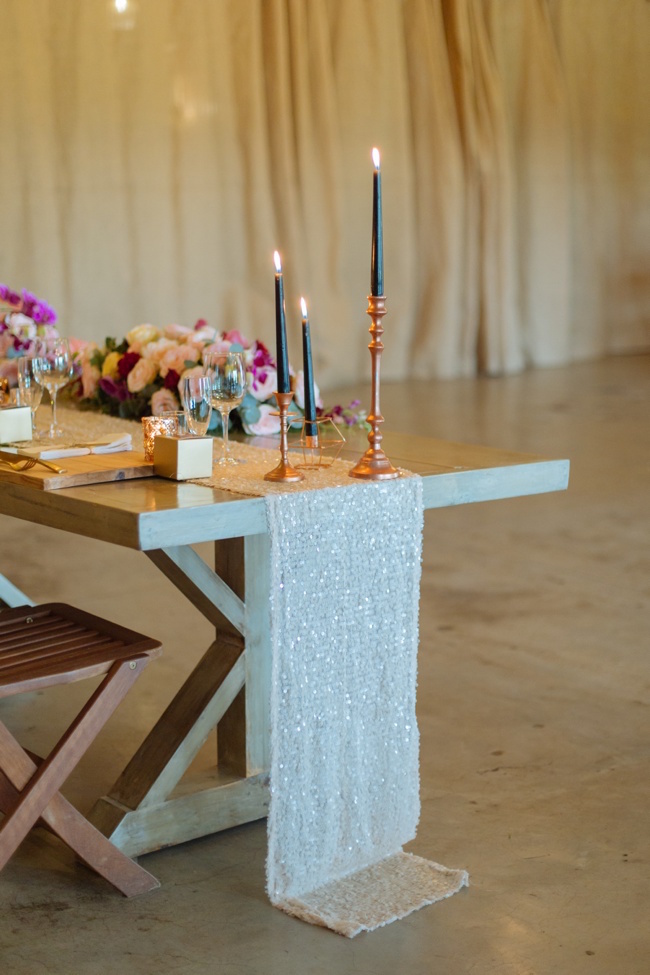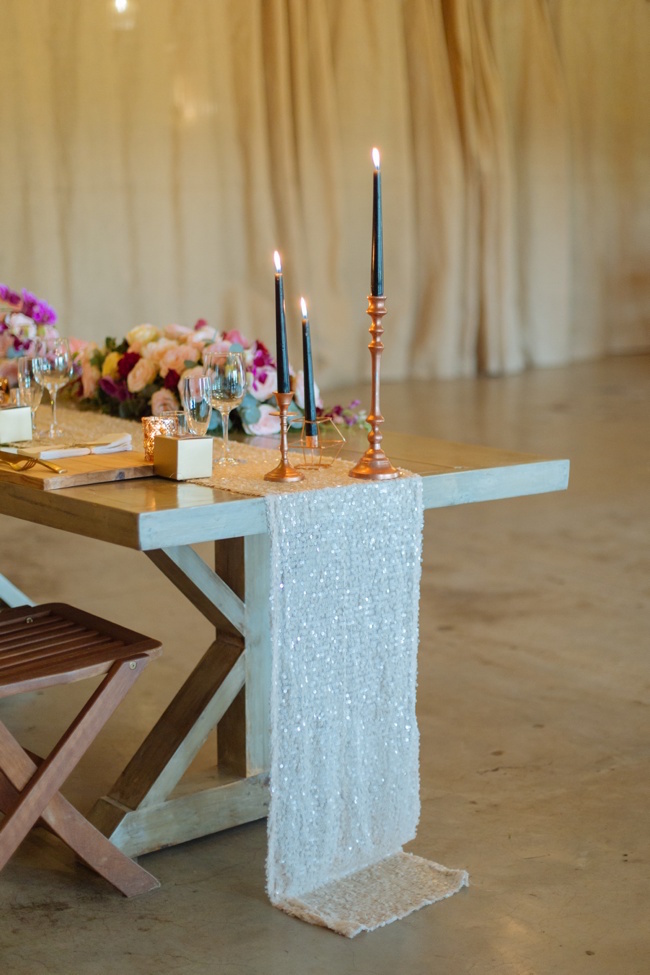 Don't invite anyone you don't want to. Have your closest friends at your wedding - make the guest list a little smaller!
Click To Tweet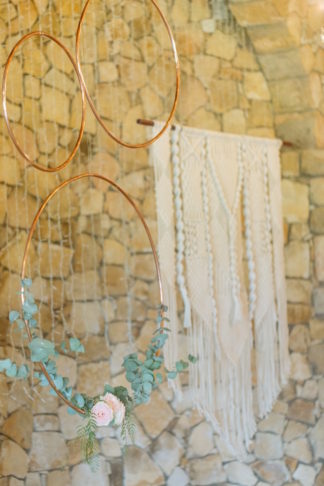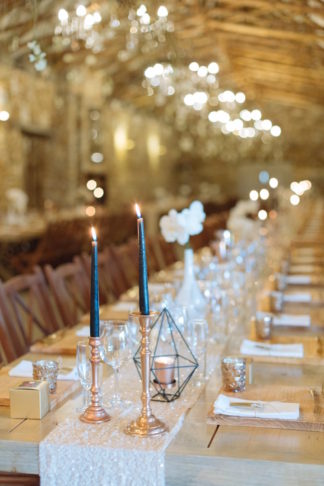 Wedding Reception: Our wedding reception had flowers hanging from the roof. For placemats we used raw wooden plates with amazing cutlery.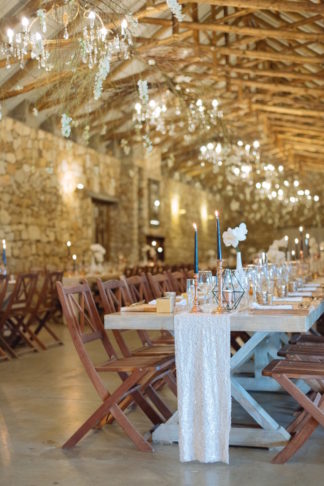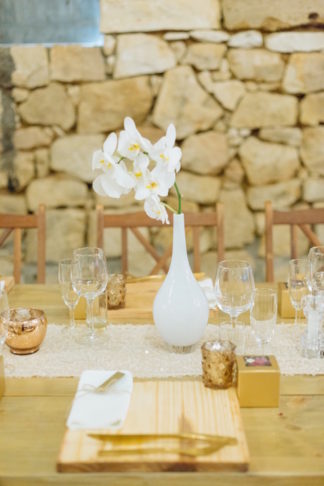 The flowers were done perfectly. All the orchids were lovely. Everything were perfect. We kept all the orchid wedding centerpiece plants and the one my mom took recently bloomed. Very exciting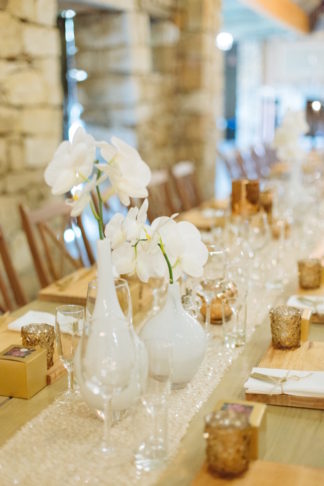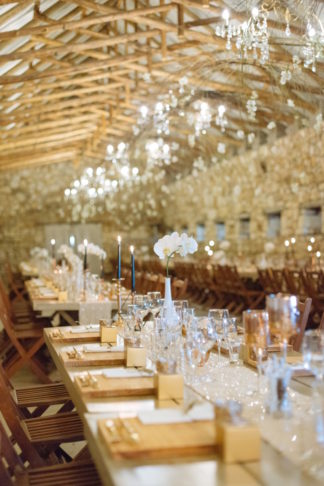 We made little gold boxes with a sticker that matched our invitations to put the little thank you gift in for our guests. I love doing functions so I enjoyed doing the tables myself.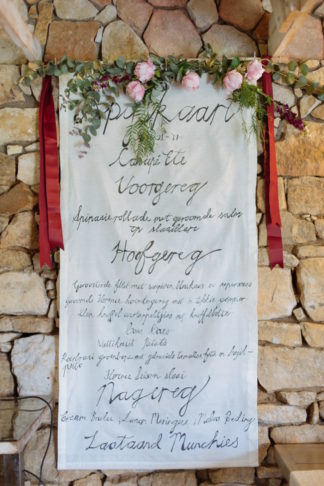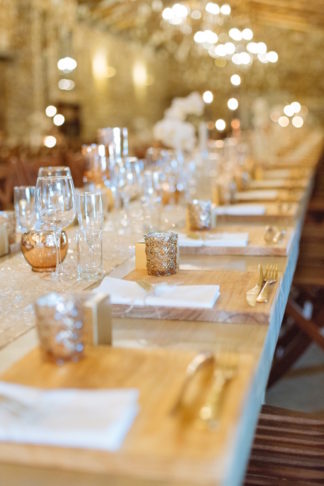 Wedding Vendor Contacts:  Venue Florence Guest Farm // Photographer Lana Human // Dress + Shoess Charlotte Francina // Brides Hair and Make Up Jolanda Henning // Flowers Pretty Weddings by Diana Scheepers // Cake and Favors Cecile Vermeulen // DJ Andrew // Decor Grand Room Design //  Stationery Lily Young // Wedding Planner : Bride // Suits O.Sman tailor
Bright and Beautiful Natte Valleij, Stellenbosch, Wedding {Adene Photography}
Geometric Wedding Inspiration in Rose Quartz + Serenity Blue {Linda Fourie Photography}
Flower-filled Franschhoek Wedding in White {Lauren Kriedemann Photography}
Rose Quartz Pink + Serenity Blue Geometric Wedding Ideas {Veronique Photography}