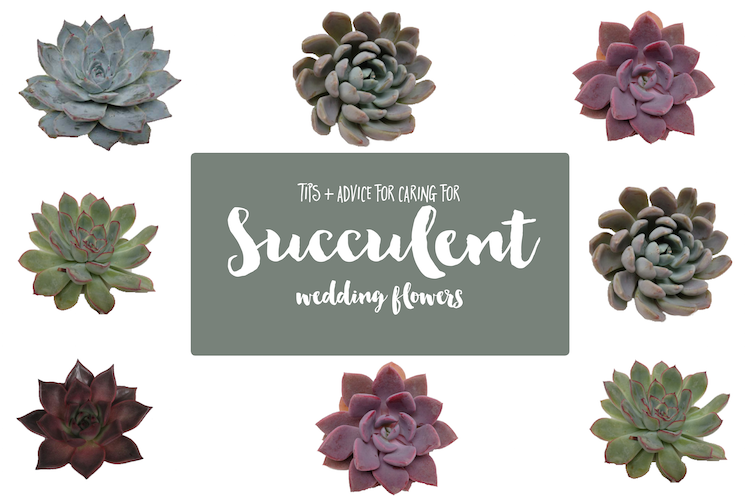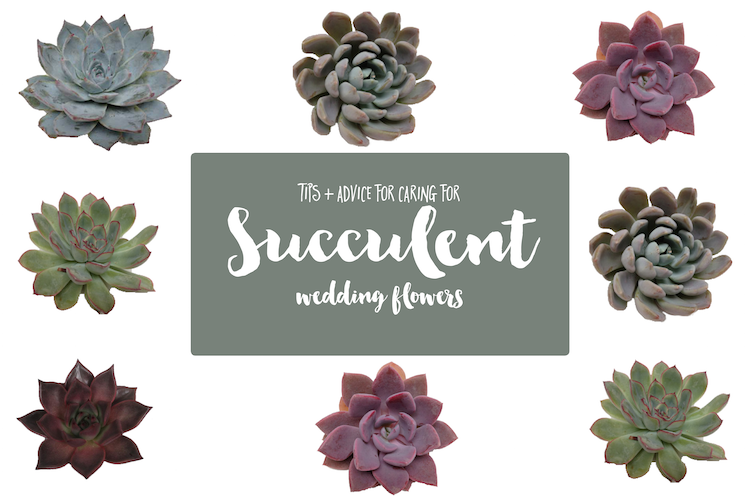 Succulents are an excellent choice for weddings since they pair well with basically any flower and will last long after the wedding! They are also super sustainable choices – they require little water to grow, and can actually be replanted after your celebration to grow a succulent plant of your own – by simply placing them onto some soil!
Wedding Succulent Care + Tips:
In addition to be extremely durable, hardy wedding flower choices, they are also multi-functional. They can be used as take-home decor, worn by groomsmen, carried by brides, and then gifted to guests after.
There so many different varieties of wedding succulents available, in countless shades – from mints to purples to coral, or even deep red and chocolate-colored!
Not sure how to incorporate these pretty plants into your wedding day or how to care for them? We asked bulk online wedding flower specialists, and sponsor, Blooms by the box, to share some wedding succulent tips on how to work with these beauties!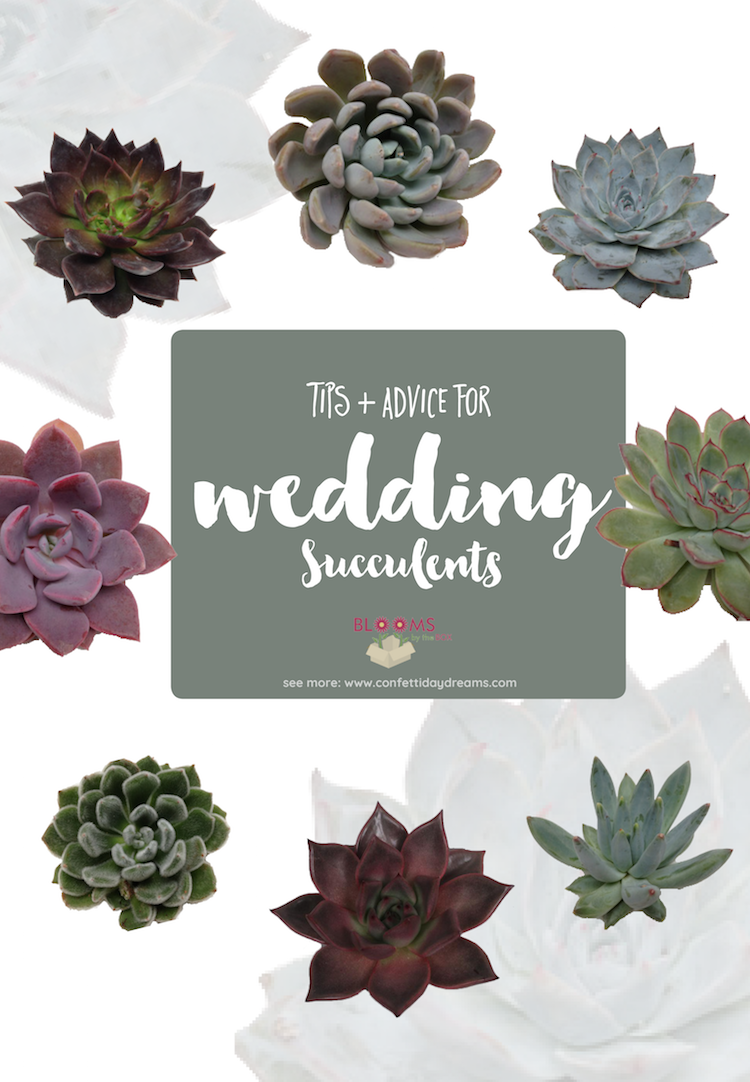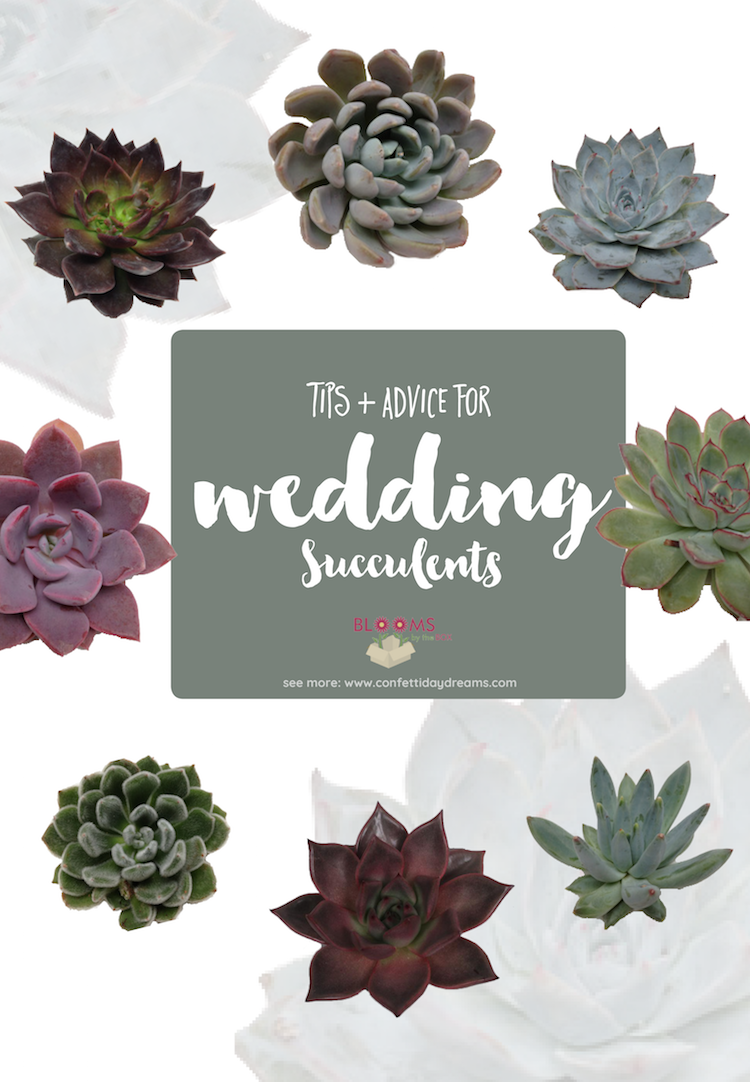 Wedding Succulent Care 
How to use wedding succulents
Wedding Succulent Propagation: The best part about succulents is you can reuse them after the wedding if you propagate them properly! Pluck a couple of petals from your succulent, place them on some soil (out of direct sunlight) and spritz them with water daily. After a few weeks you'll start to see roots forming. Pot them in soil and watch them grow!
MORE HELPFUL WEDDING FLOWER RESOURCES:
Wedding flower tips:
Wedding Flower Dictionaries:
Wedding Flower DIY: