Navy & Gold Wedding Sophistication ♥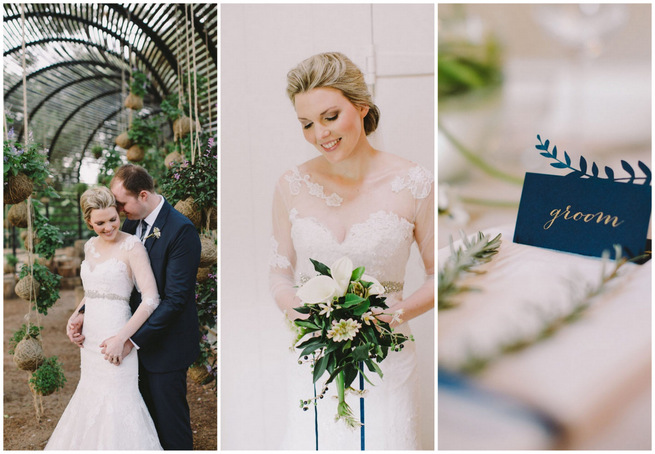 Lucia and Nico's navy and gold Wedding at Babylonstoren, photographed by Charlene Schreuder was a laid back and informal affair, yet still sophisticated and elegant. Their classic colour palette included rich tones of navy, gold and white. Gorgeous!
Elizabeth Stockenstrom created a delicately detailed lace gown with sheer details, and Ida Webster styled Lucia's hair and make-up to bridal perfection. What a classic beauty. *sigh* N Concepts and Designs and To-Netts filled the venue with an eclectic but oh-so-lovely selection of blooms on long, farm style tables to create and intimate atmosphere.
"Our wedding was small and intimate and more beautiful and special than I could ever have imagined," shares Lucia. "All the elements and people came together to culminate in a day that was unique to us and which had our tastes and personalities written all over it! Staying on the farm and waking up to the sounds of geese was an experience in itself and having a 'sleep over' with just my mom and I the night before I became a married woman is something I will always treasure. Our day was filled with happiness and laughter, a joyous celebration."
Navy & Gold Wedding at Babylonstoren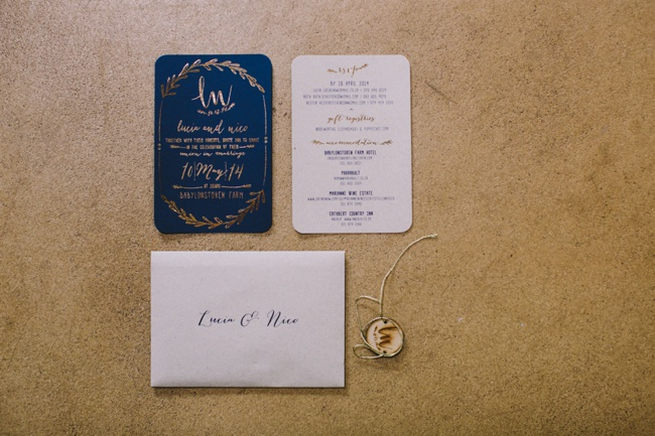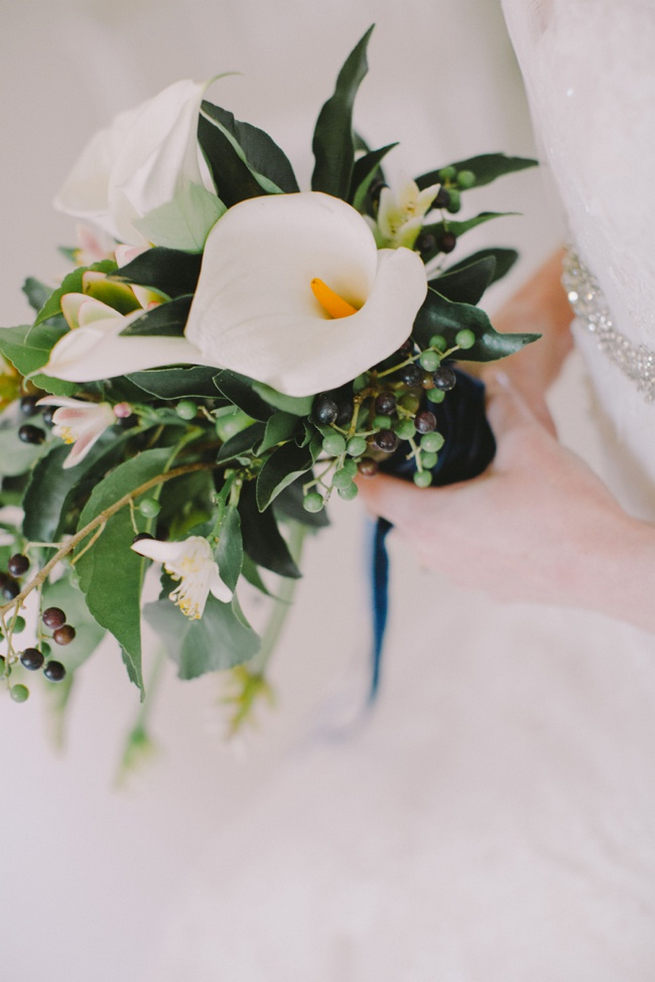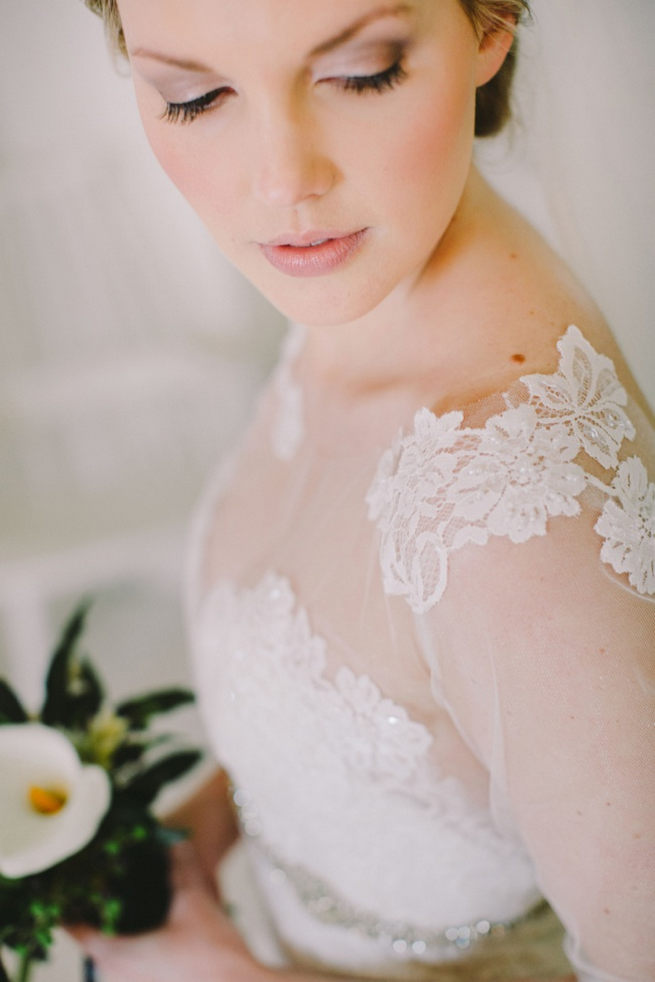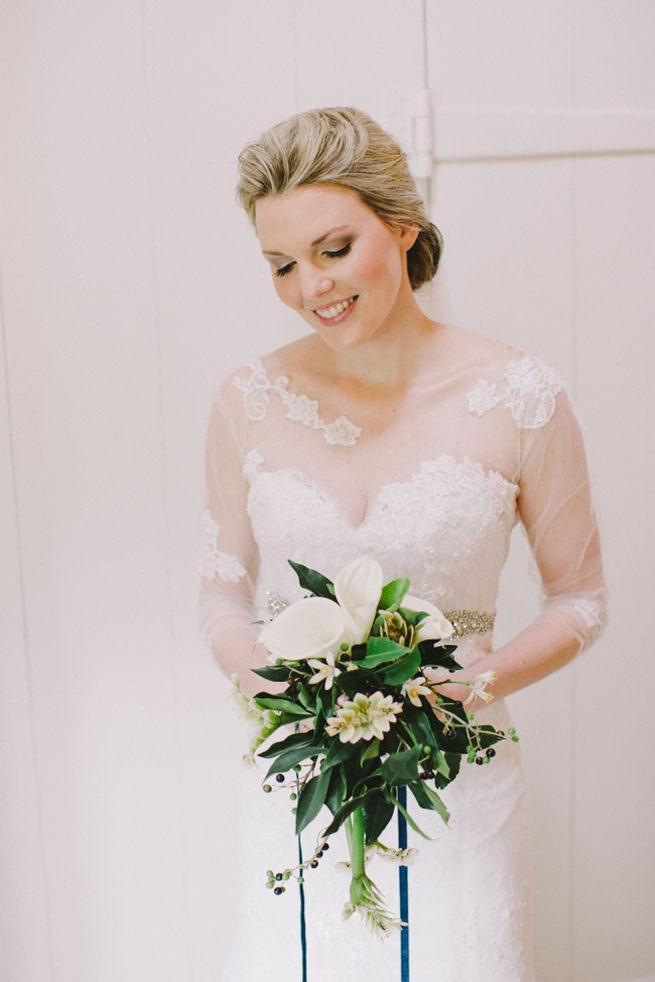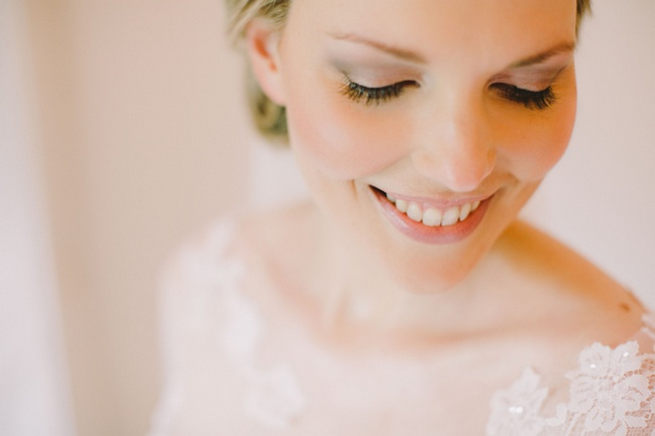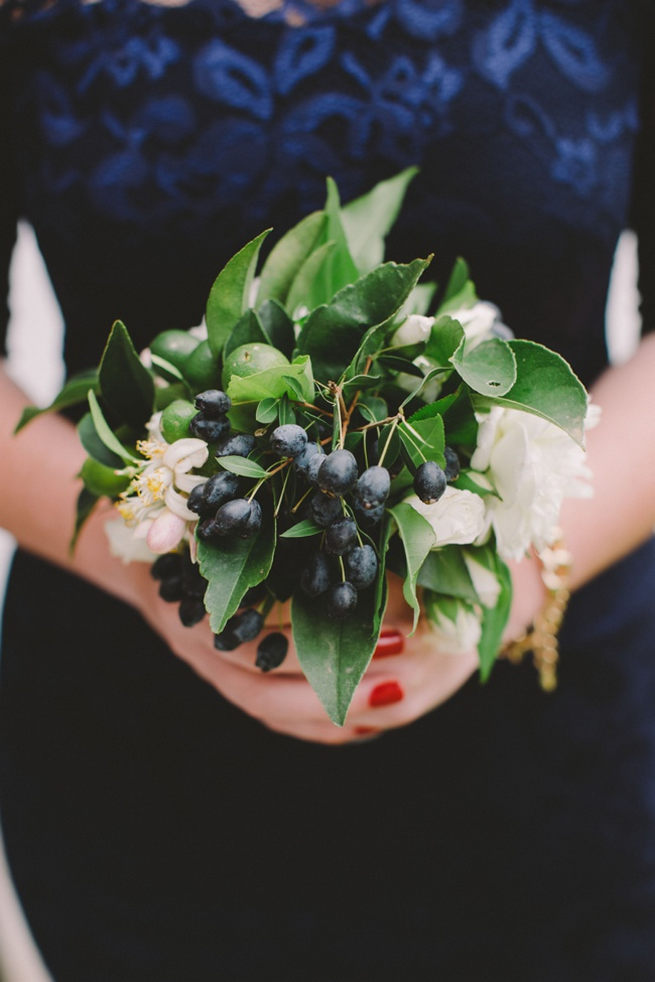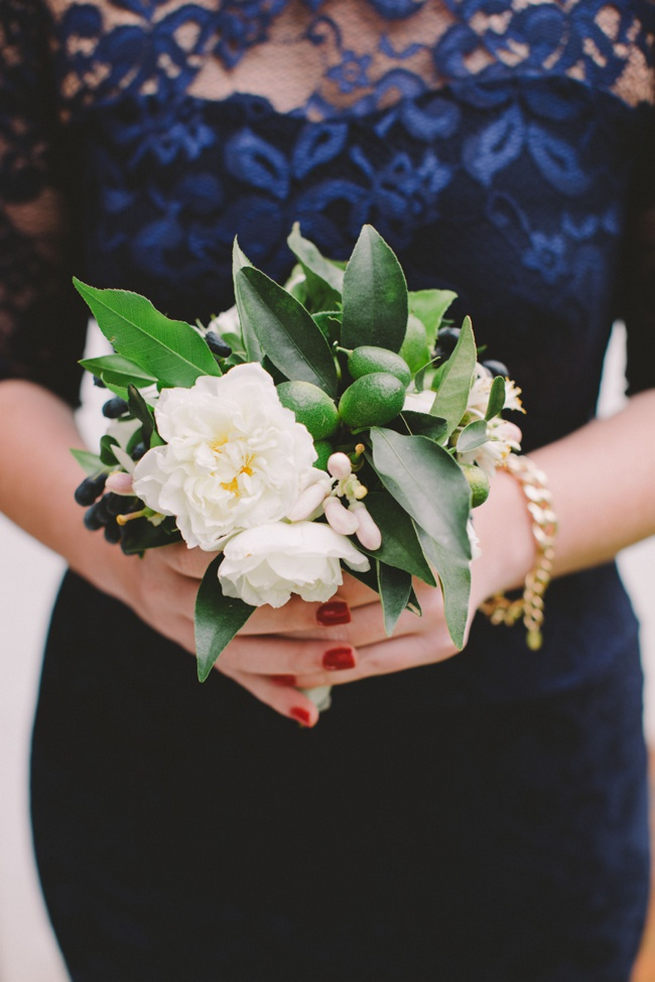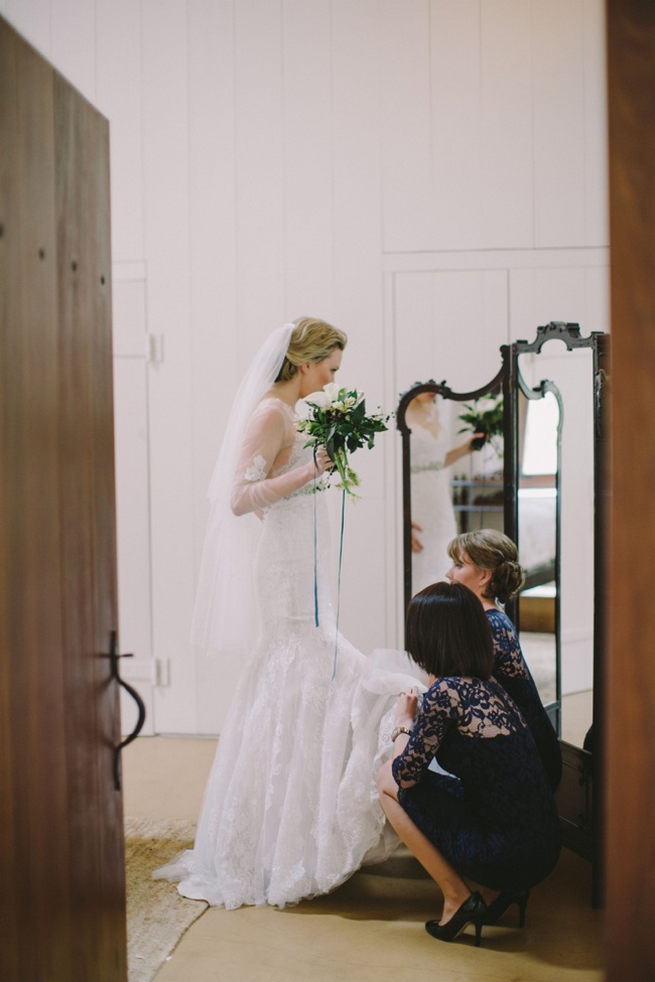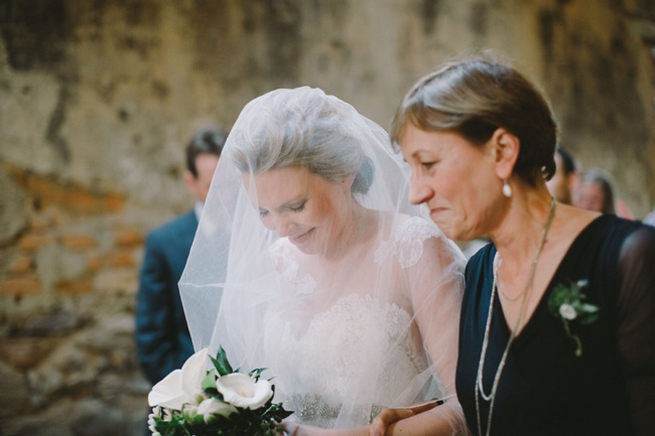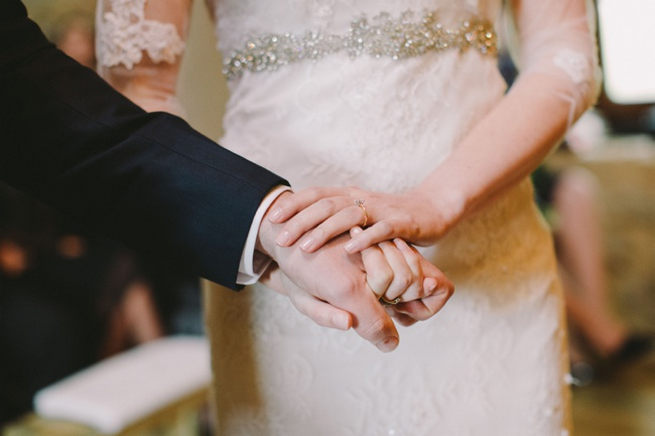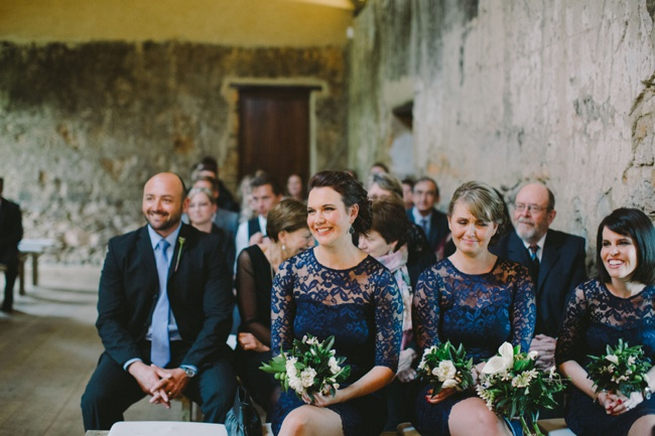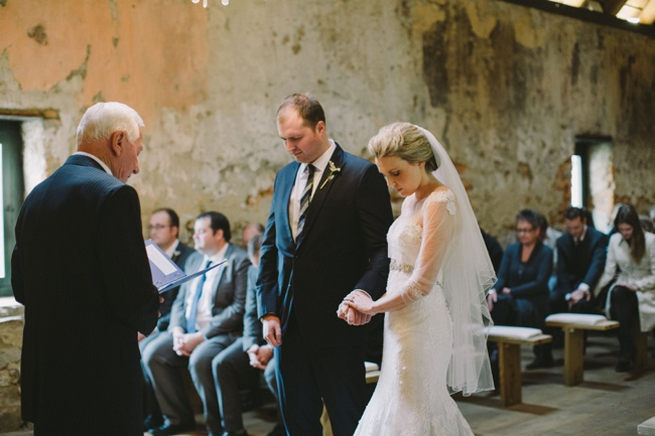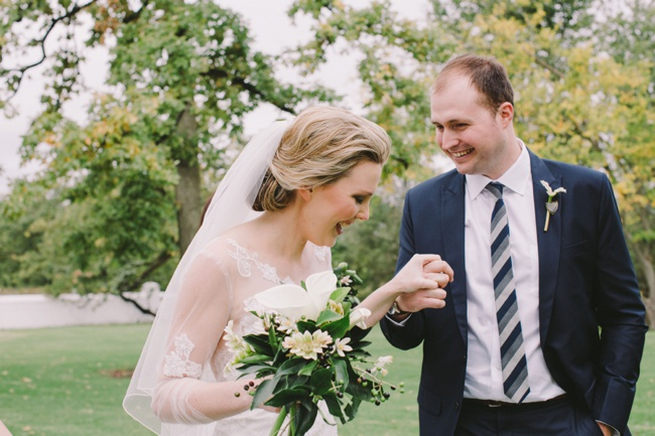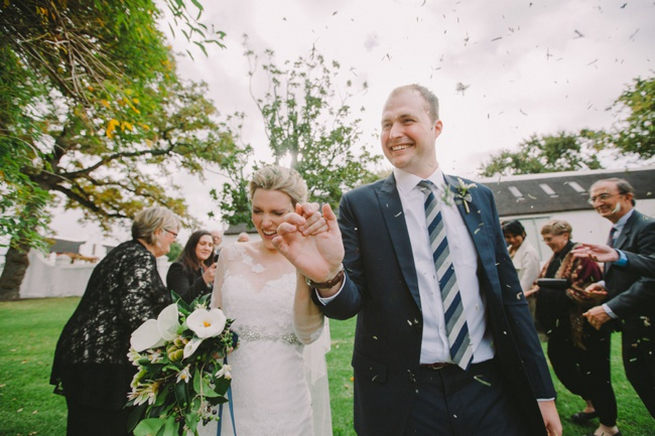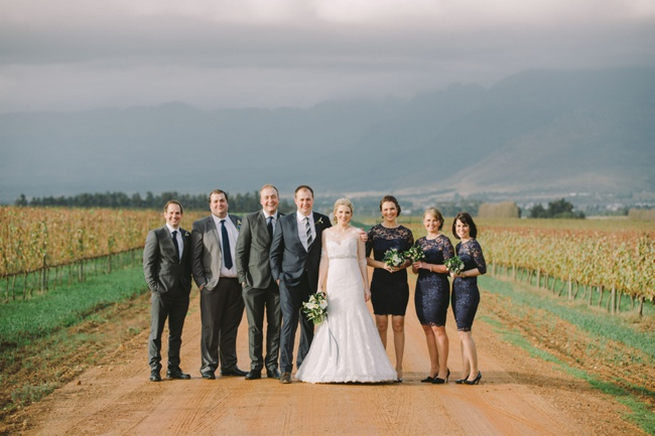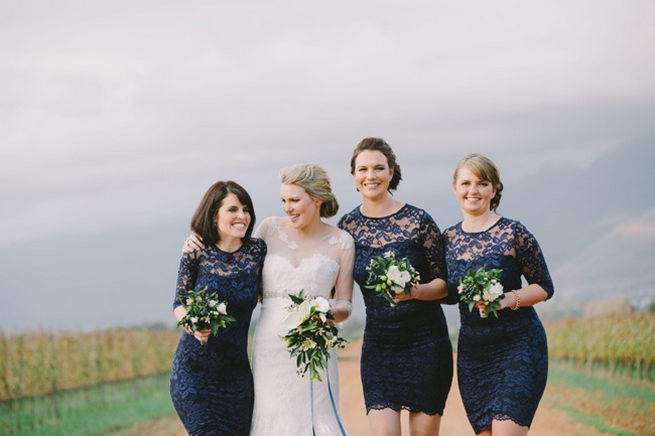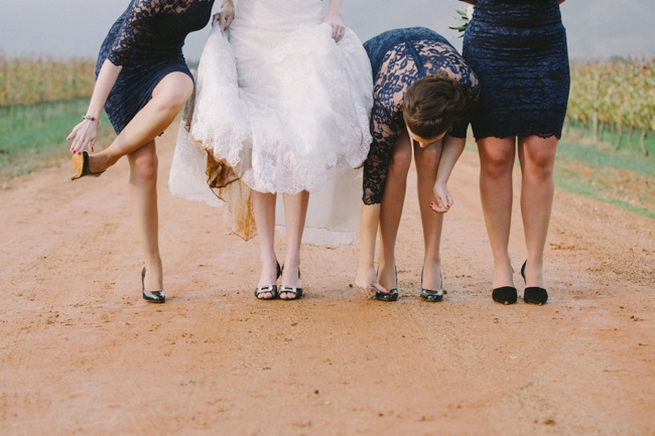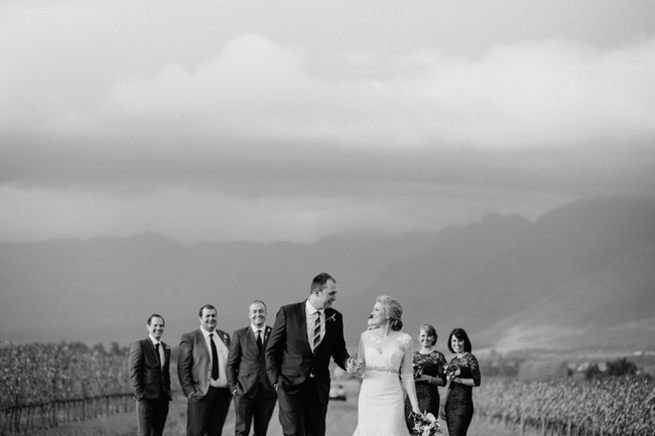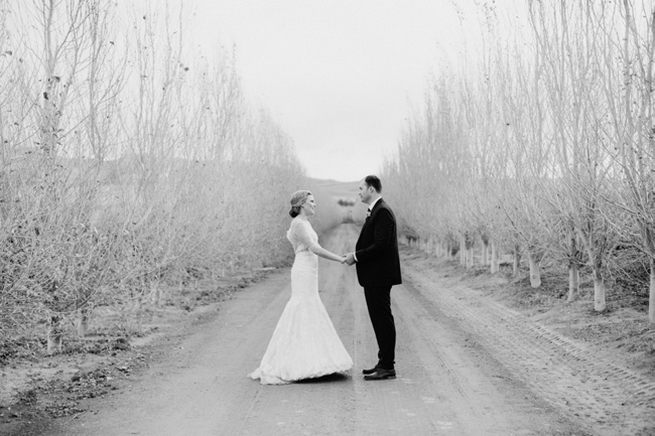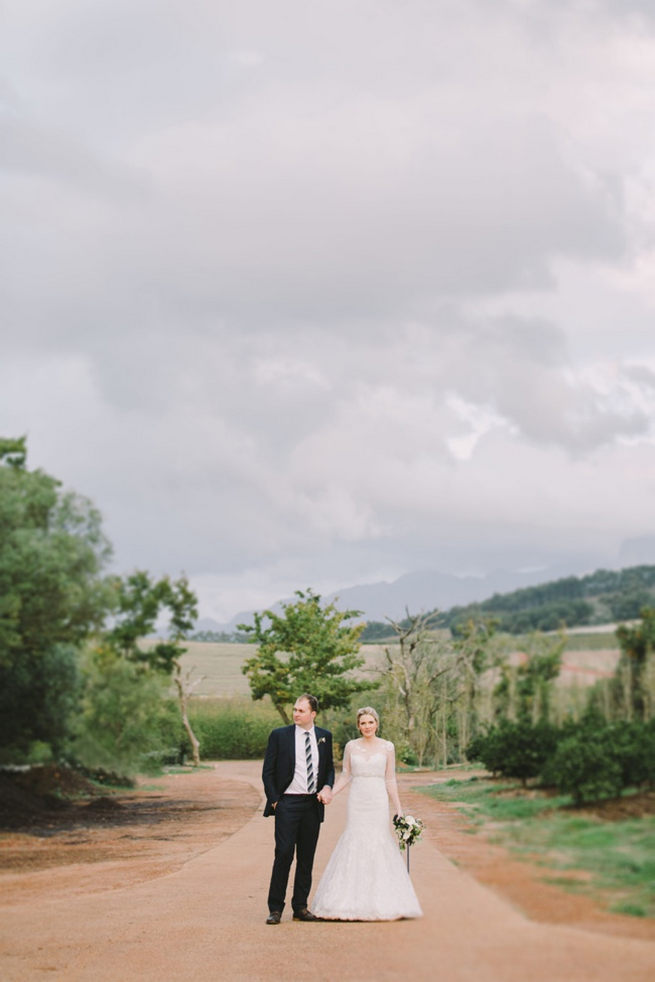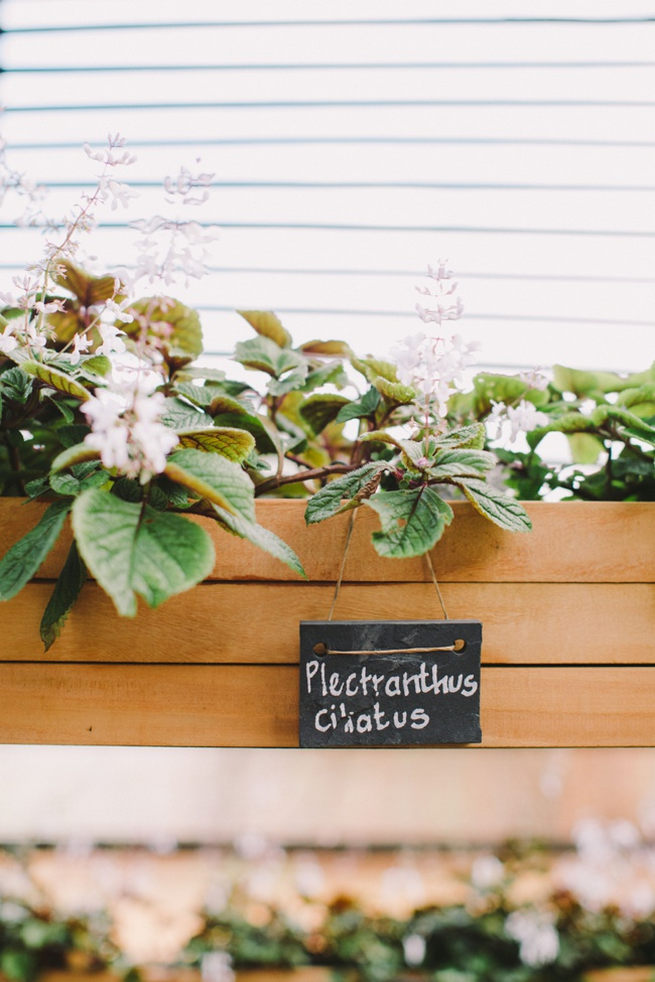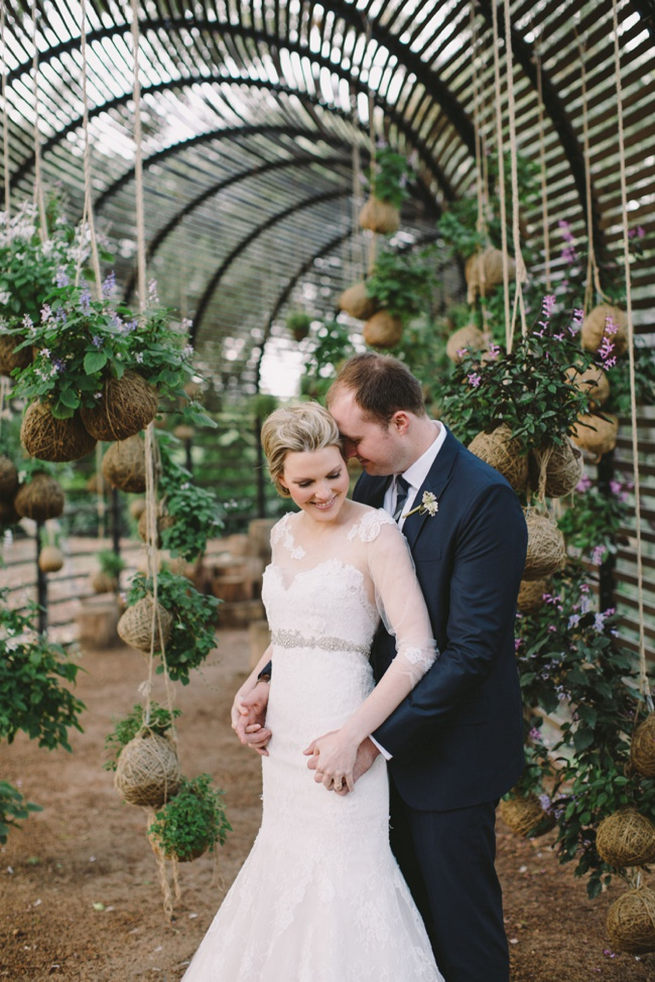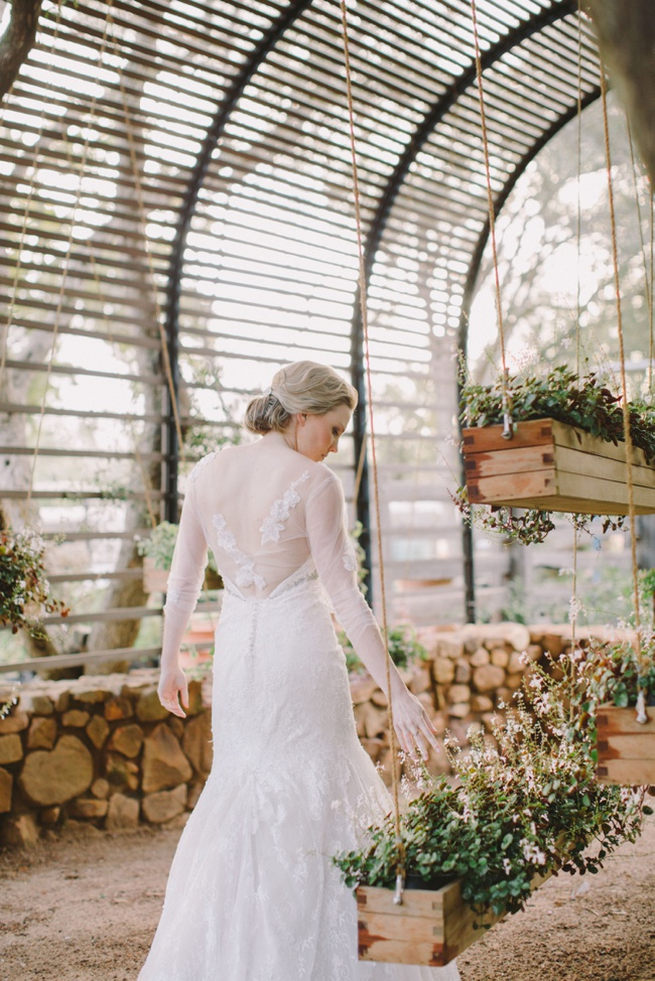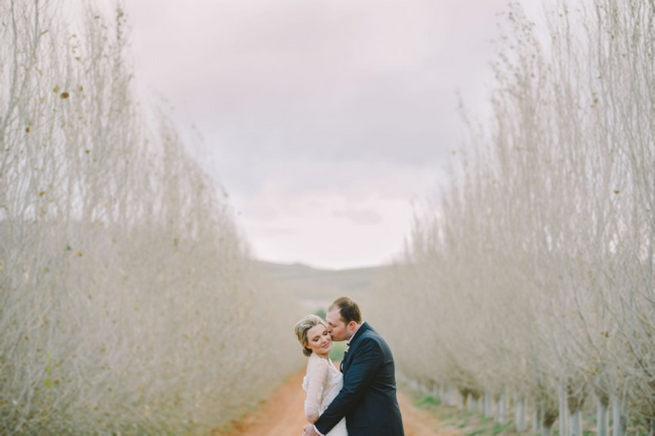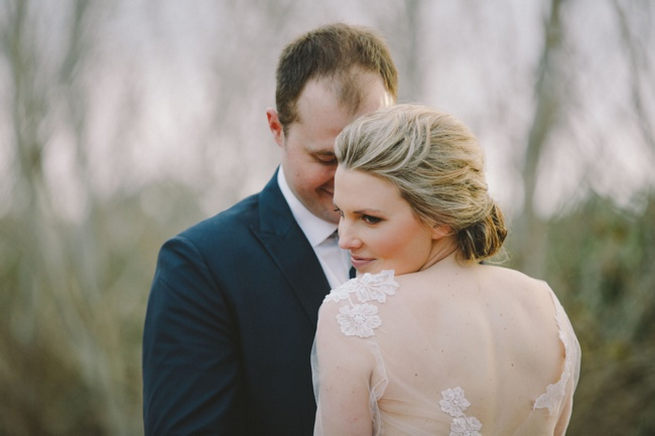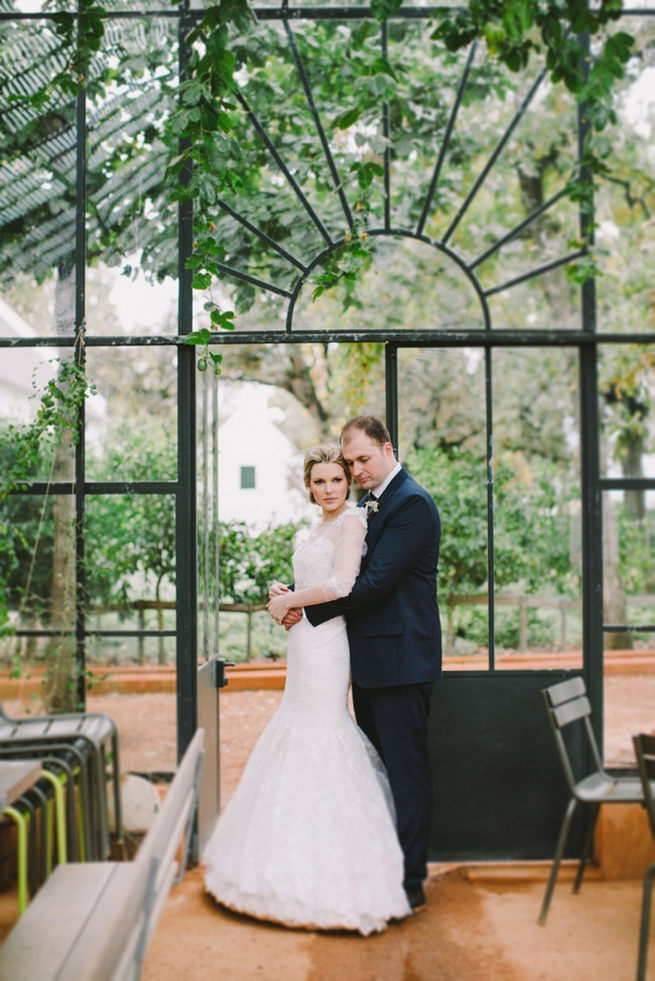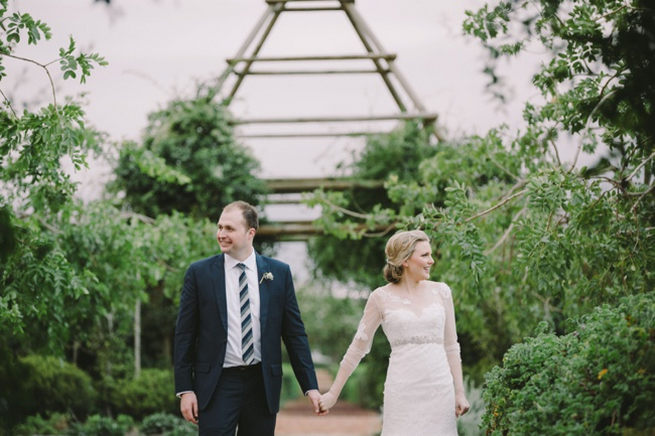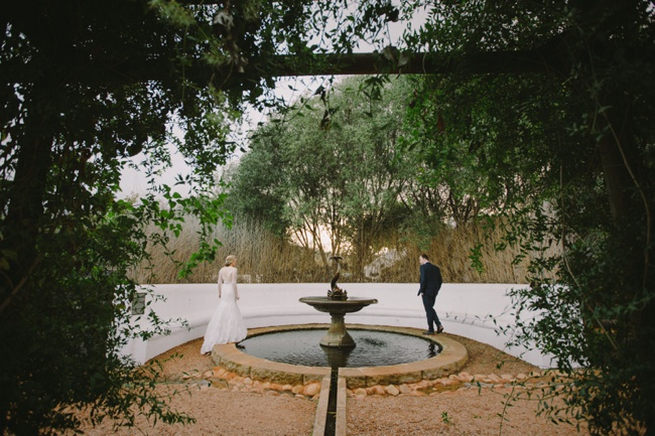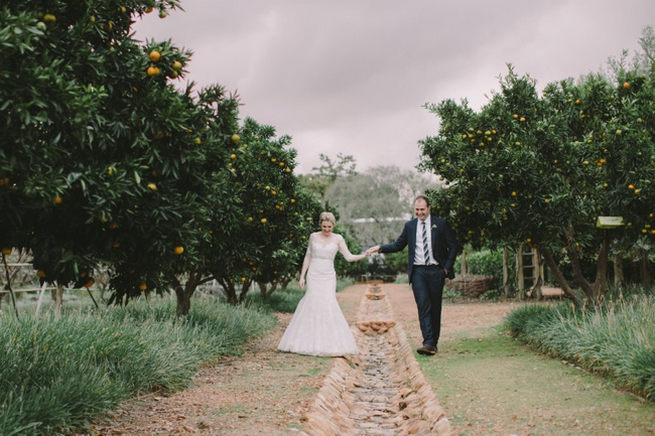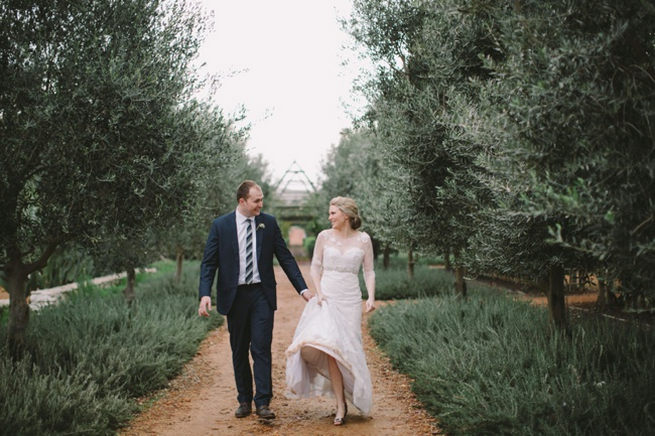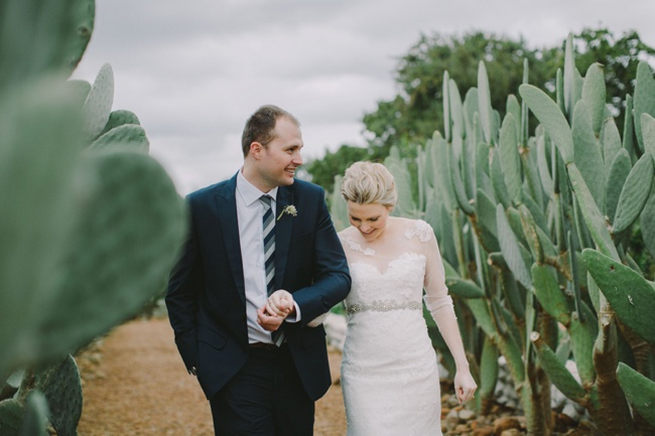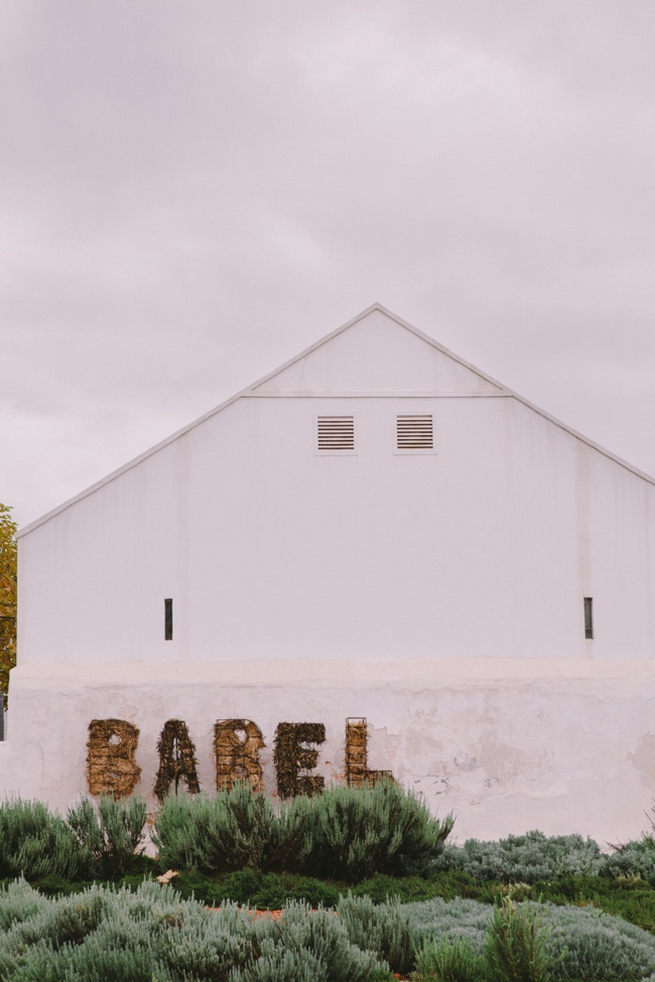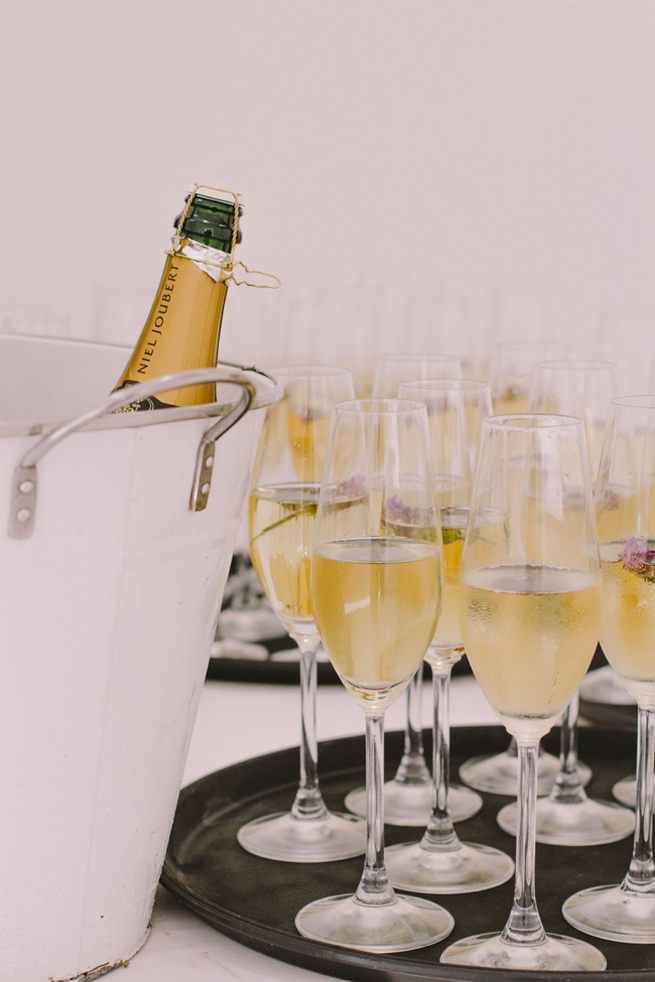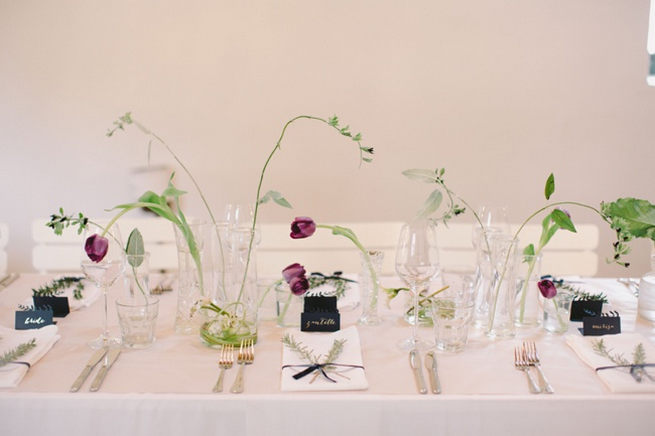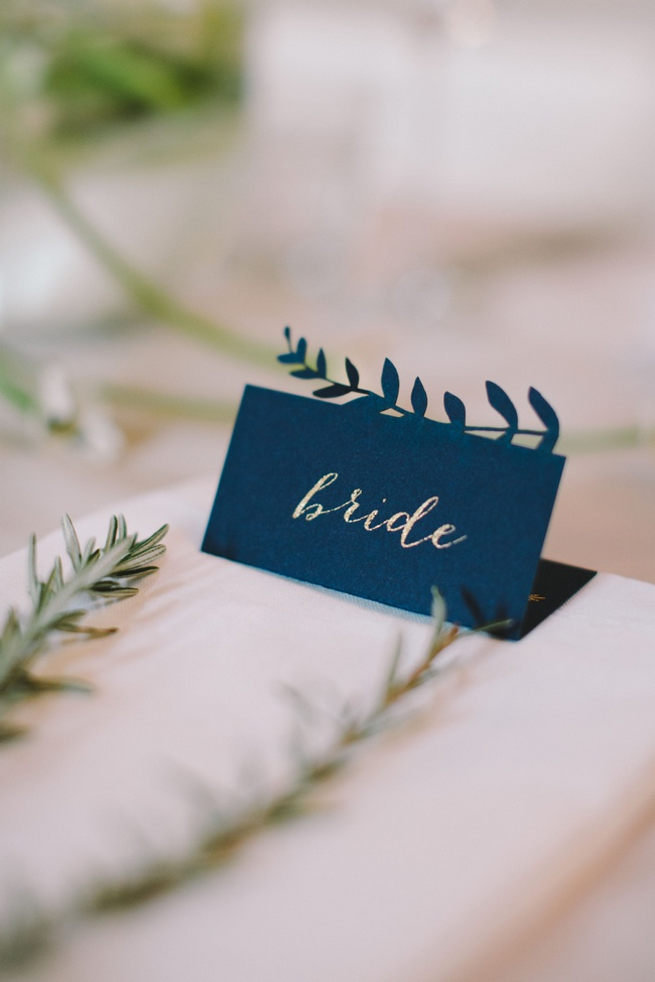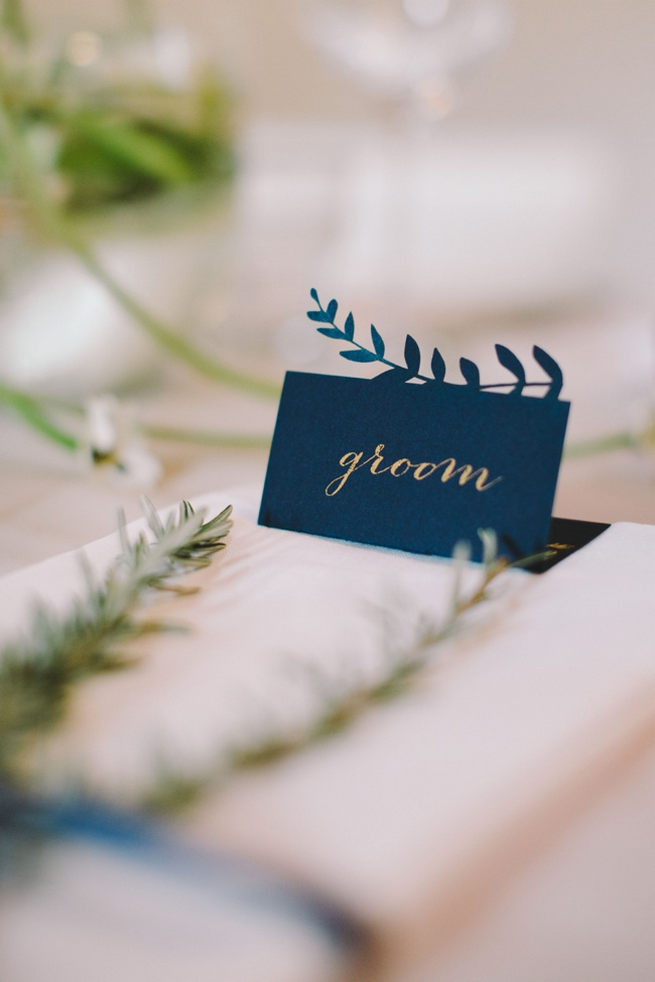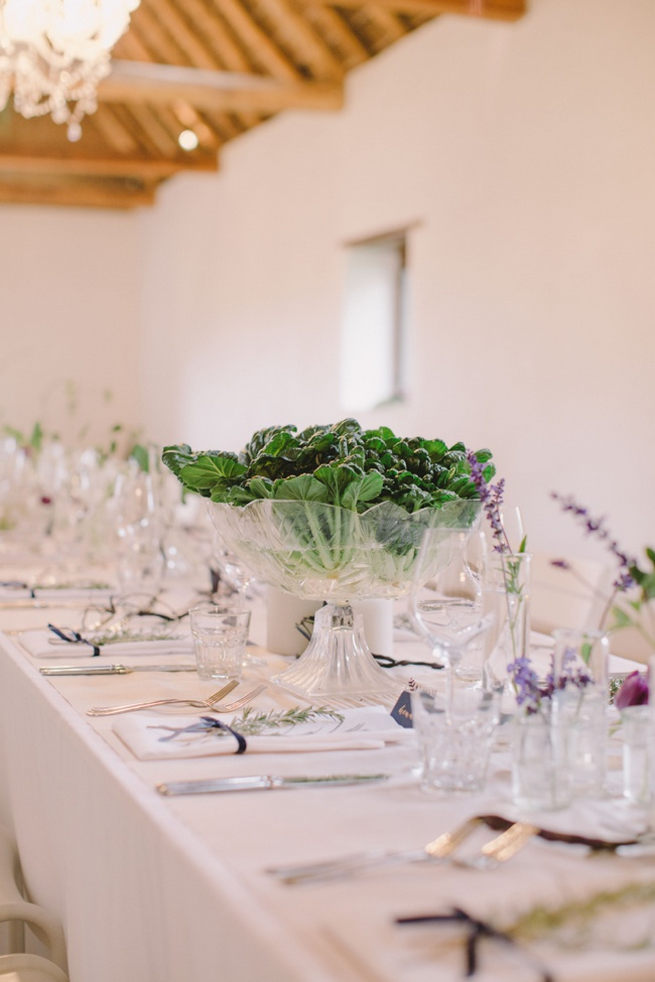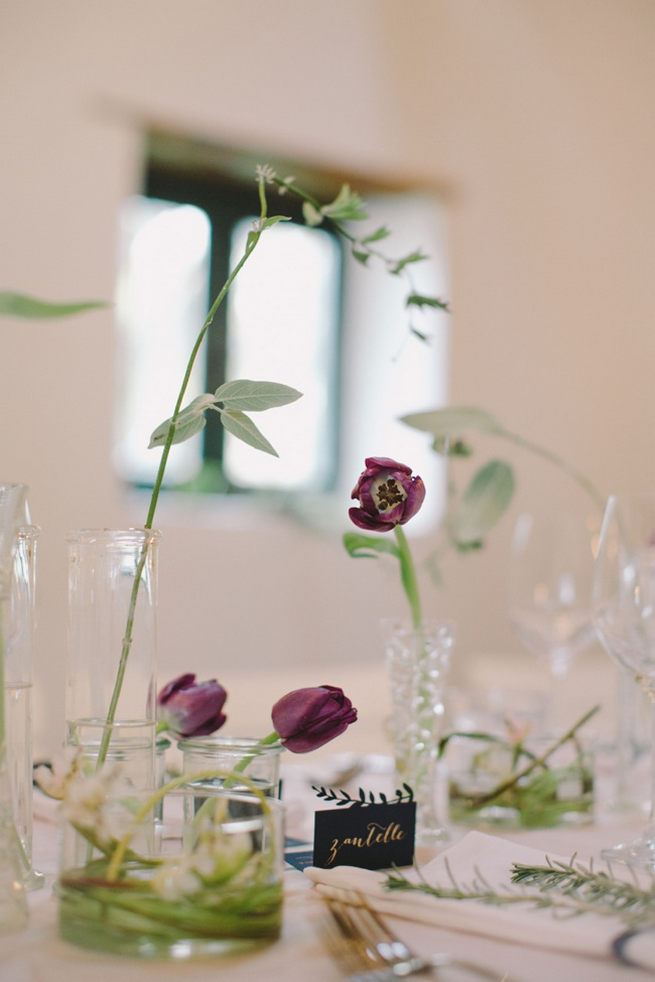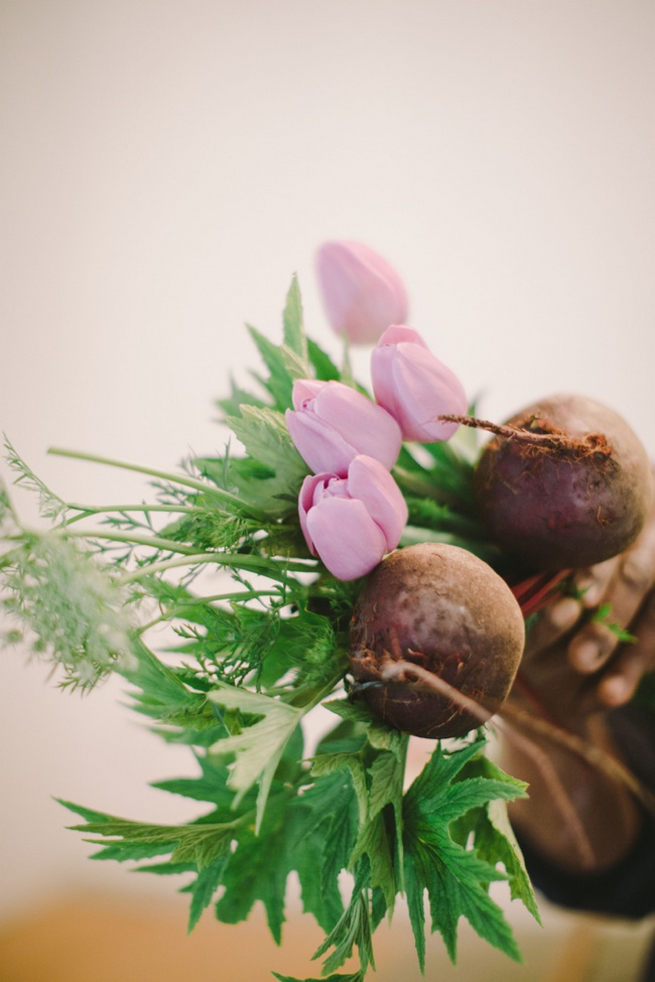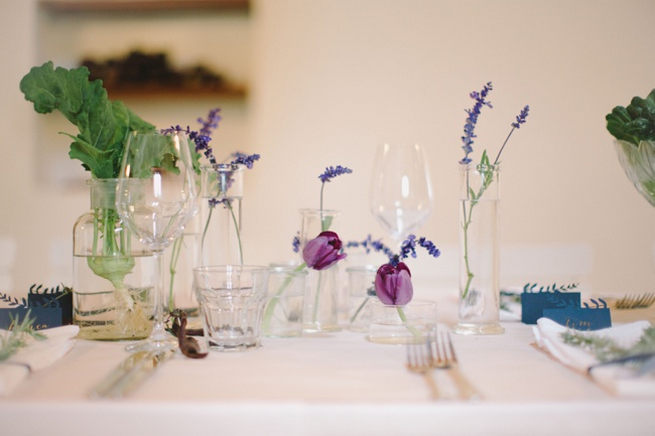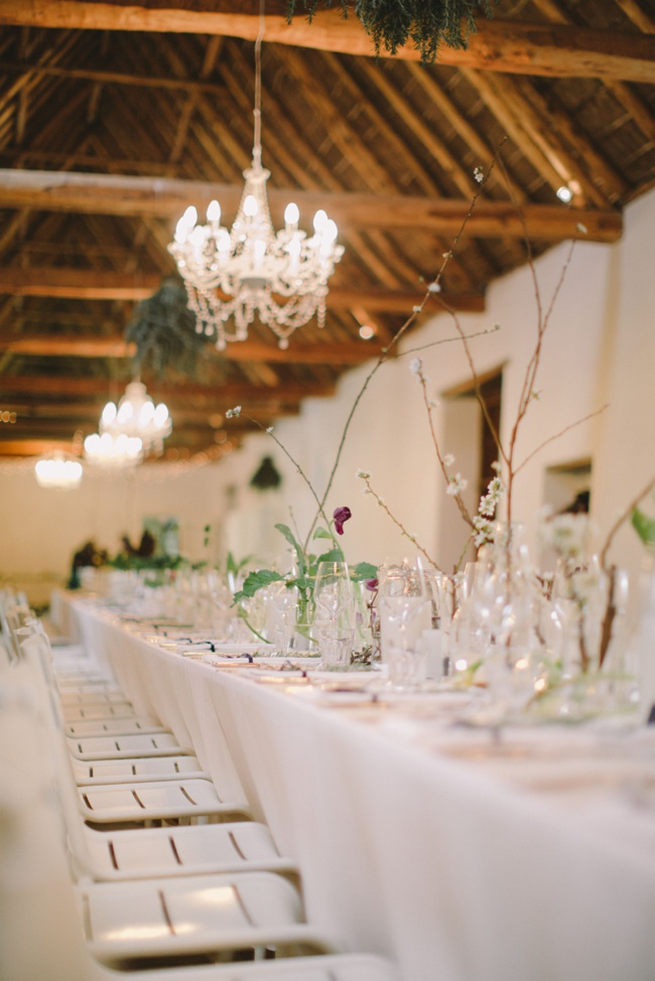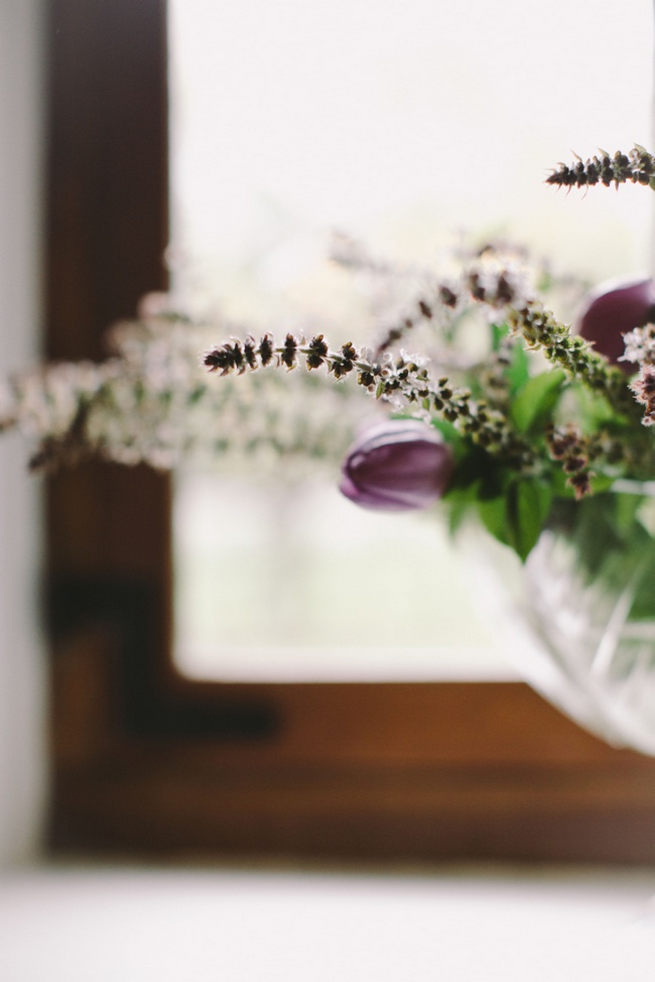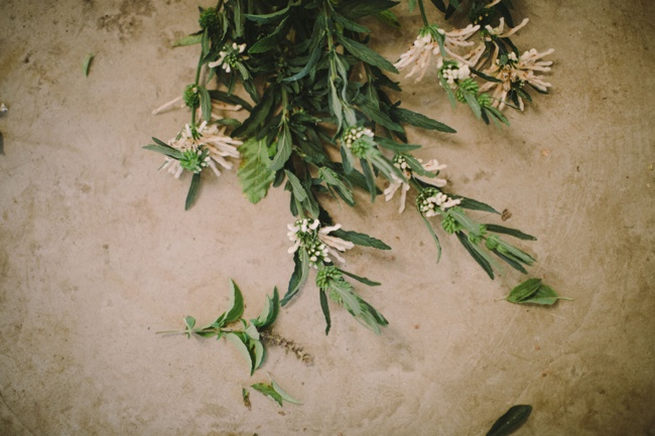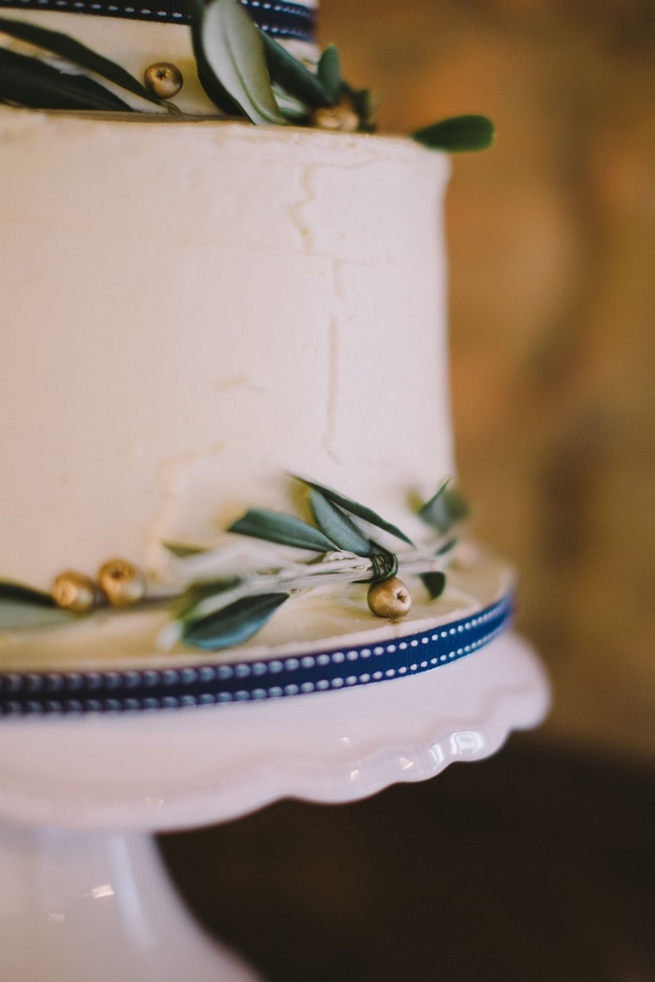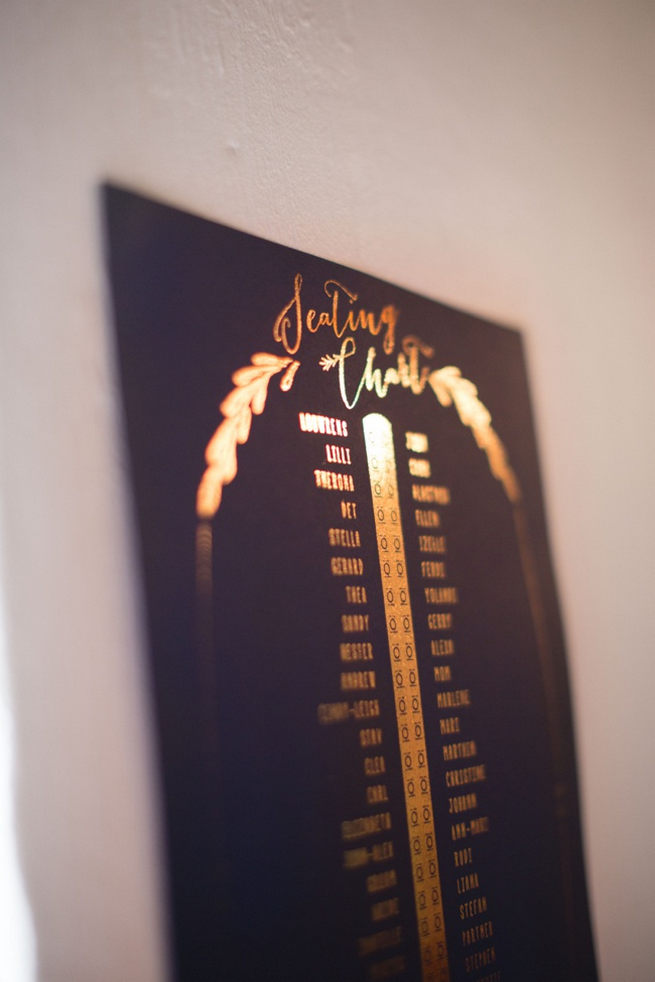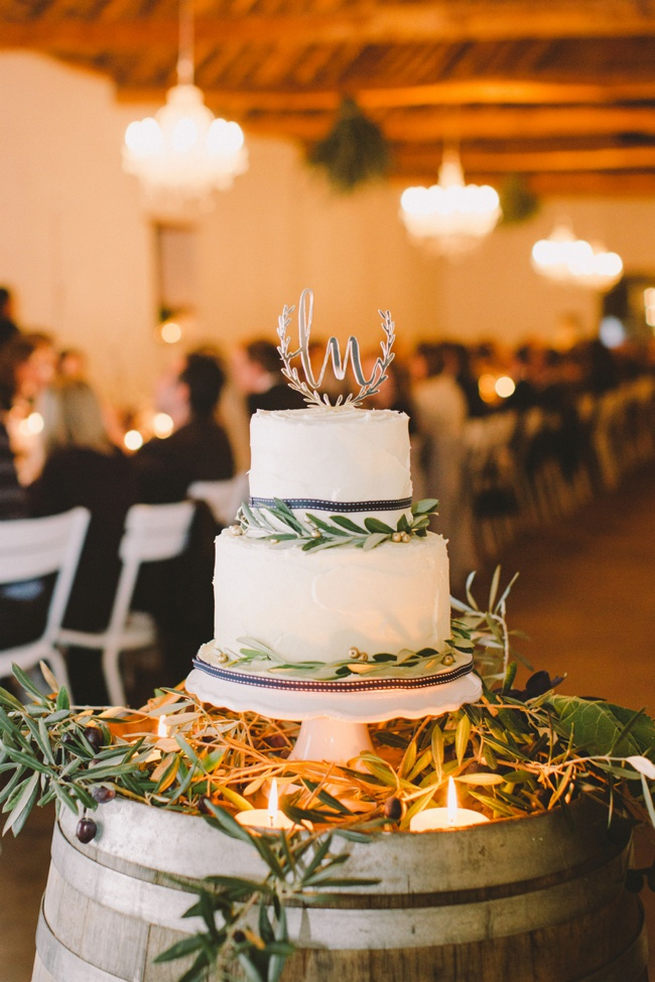 Navy & Gold Wedding at Babylonstoren
Love Story: Nico and I were both completing our community service years in Nelspruit. My friends and I went to a braai one evening and as I walked into the house I heard the most joyous, infections, belly-aching laugh I had ever encountered! I asked someone nearby "Who on earth is laughing like that!?!" because I knew I just had to meet that person, and as I walked outside there was Nico, my husband-to-be, who would 6 years later ask me to be his wife!
Planning Time: About six months
Bridal Styling: I wanted something romantic, soft and elegant while remaining timeless and classic, yet youthful. I drew inspiration from Grace Kelly. Elizabeth Stockenstrom was able to translate my ideas into reality to give me my dream dress which was beyond perfect! When it came to hair and make up, Ida Webster was an absolute star. She is such a lovely person! Not only was she able to enhance my features, keep my make up as natural as possible and allow my hair to add a bit of glamour, she was also there to help me to get into my dress when nobody else had an idea where to start!
Wedding Bouquets: I wanted a cascading bouquet incorporating Waterblommetjies as well as long strips of navy velvet ribbon. So mine and my bridesmaids bouquets were a beautiful surprise to me on my wedding day as I had no idea what other flowers or elements would be included! My bouquet was especially dear to me as the head gardener extraordinaire, Gundula Deutschlander, took a boat out onto the farm dam and picked the fresh Waterblommeties early on the morning of our wedding.
Groom Style: To ensure he felt as special as the bride, Nico had a bespoke suit made. The process was great as he chose the fabric, lining and slim fit to ensure that the suit was exactly what he wanted. It was so fun to accompany him to the fittings, especially when his brothers joined us which resulted in many laughs and comments from the peanut gallery! 😉
Wedding Ceremony:After a very stormy start to the day (my nerves!), the rain stopped a few minutes before the start of the ceremony! The ceremony took place in a rustic old barn which we offset with loads of candles and a a glamorous chandelier. This resulted in a very atmospheric, romantic feeling. I walked down the aisle to Pachelbel's Canon D in Major played by a classical guitarist. The minute I saw Nico all my emotions came to the surface and I cried uncontrollably all the way down the aisle! So much for composure!
Wedding Reception: We wanted our wedding to feel like a regular family Sunday gathering, but just a bit more special! The banquet style seating was perfect and is what I have always wanted. I will never forget looking down the table and seeing everyone laughing and chatting, it was as if time stood still and that picture will be etched into my memory forever!
Floral Decor: I allowed the creative team at Baylonstoren free reign with the flowers and decor and trusted them to do what they do best: let their imaginations and creativity be led by the beauty that is Babylonstoren! Only seasonal flowers growing on the farm in shades of green, white, blue and purple were used which included gorgeous purple Tulips and Irises as well as Lillies. Aubergine and big, leafy Cabbages were also used to add another dimension to the décor.
Advice for Brides:
We decided to make life easy for ourselves by deciding on a venue that supplies all the basics: tables, chairs, cutlery, crockery, kitchen etc. AND flowers and décor.
I would recommend an already spectacular venue so that it is not necessary to bring in extra décor as the venue already speaks for itself. Then you really don't need to spend money on extra decor which can really be expensive and time consuming.
Get word-of-mouth referrals from friends who have already hosted a wedding. Our suppliers were fantastic. A spectacular wedding co-ordinator makes life easier so that you can focus wholly on enjoying your wedding, Tania, from Babylonstoren was wonderful!
♥♥♥ WEDDING VENDORS ♥♥♥
Venue Babylonstoren // Photographer Charlene Schreuder // Dress Elizabeth Stockenstrom // Brides Hair & Make-Up Ida Webster // Cake Nelle Cakes // Music Play Music // Decor N Concepts and Designs along with To-Netts // Stationery Lezannes Designs // Shoes Europa Art Shoes // Suits Tidy Tucs Taylors