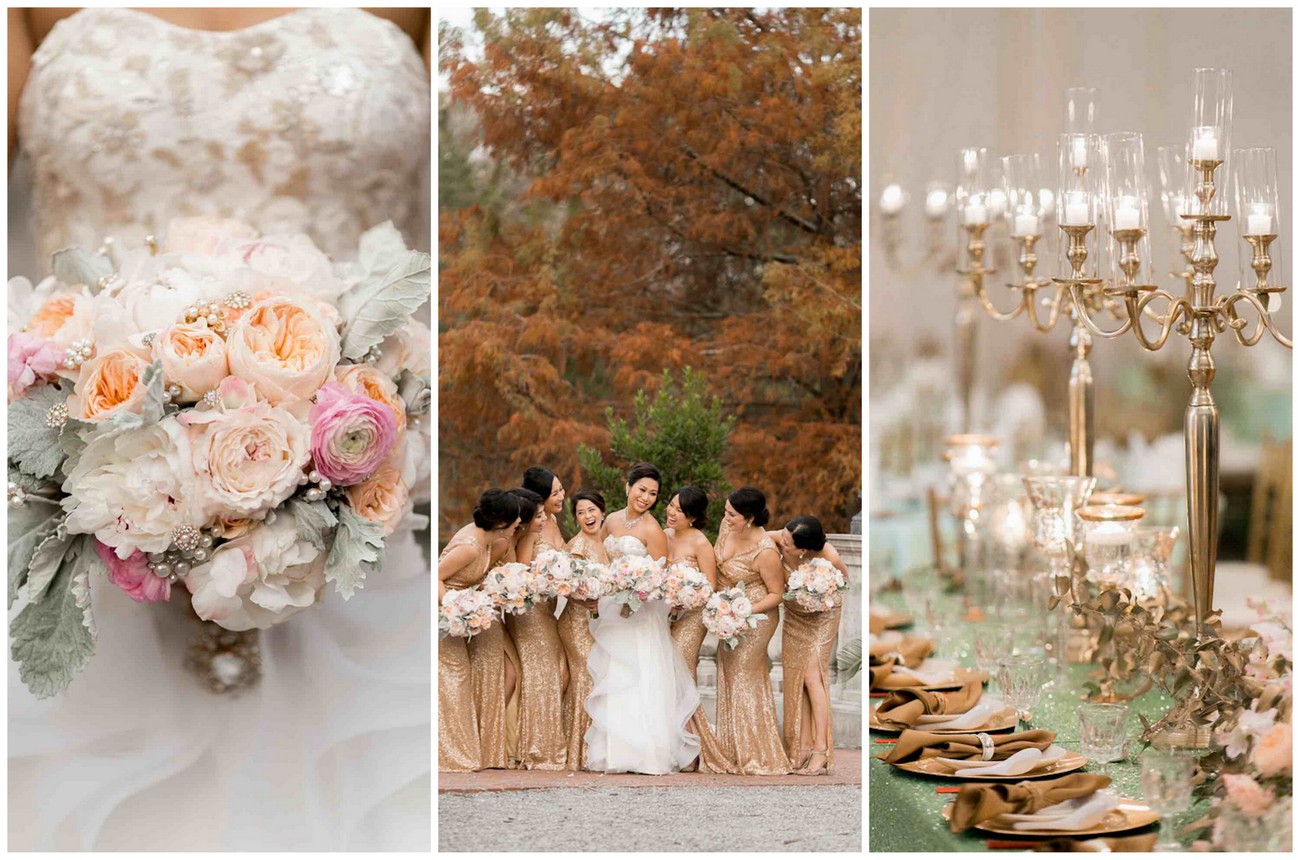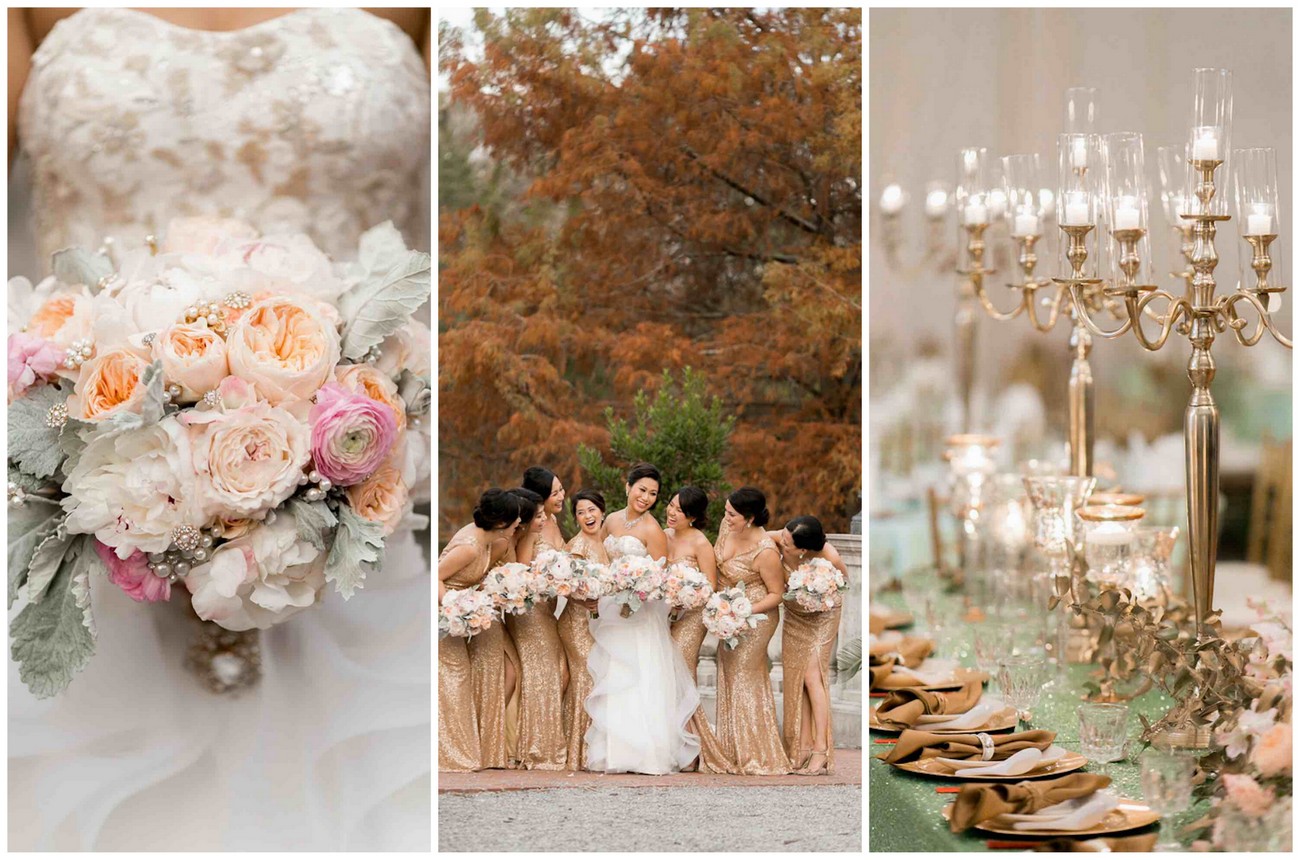 Diana and Dudley's luxurious gold, blush and mint wedding was filled with exquisite detail from start to finish. The morning began with an Asian Wedding Tea Ceremony tradition at Diana's parent's home which had everyone dressed in stunning traditional clothing. It was followed by an ivory, gold, mint, and blush floral filled affair at The Four Columns, complete with glittering mint table linens, fresh floral runners for days and sequinned bridesmaid gowns. Diana had a custom gown made for the ceremony with gold jewels to match her bridesmaids. 
Beautiful bride Diana shares that she has always loved the colors gold and green, and did not hold back in ensuring the colors were used generously in the flowers and decor.  "I chose gold for the bridesmaids dresses and mint green to accent every part of the wedding. I incorporated even more green in my wedding by adding hedge block walls at the ceremony and the entrance of the reception. The finishing touches were flowers and picture frames of our engagement photos hanging on the walls."
Arte De Vie photography was there to capture the day's events: "After the beautiful tea ceremony we headed off to the the Four Columns for a beautiful ceremony, and a decked out reception. These two have style, the reception decor was incredible! Very beautiful! The night started quickly, and the toasts were full of laughter as the couple moved throughout the tables greeting their family and friends. It was incredible!"
Morning Tea Ceremony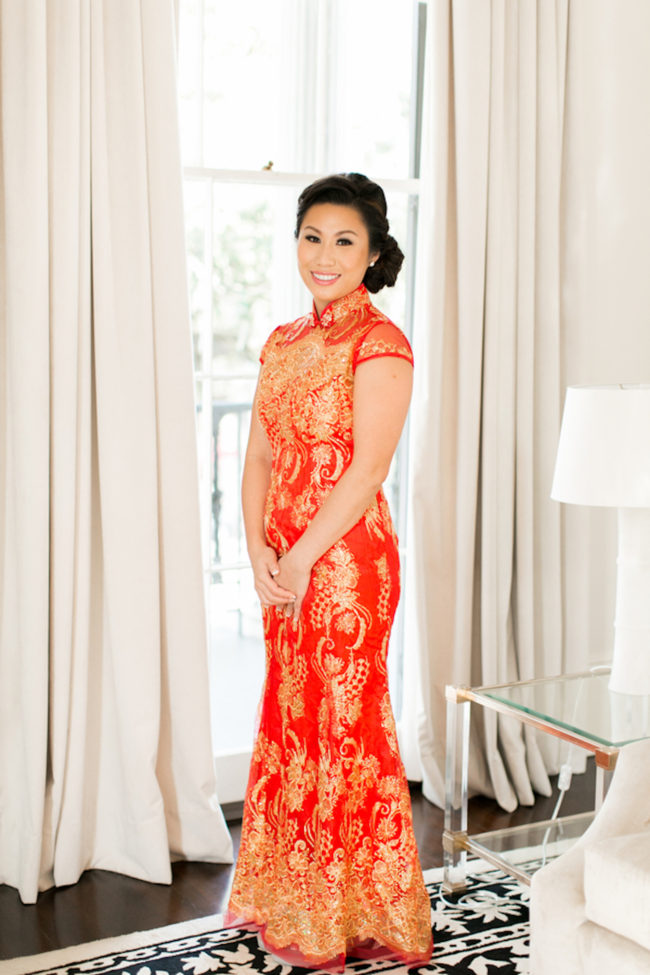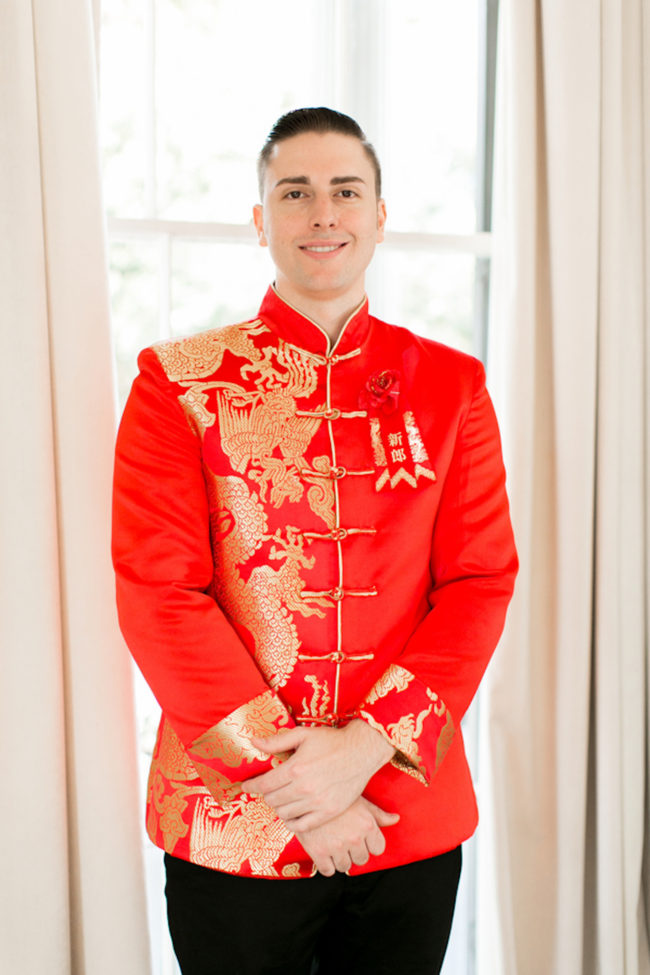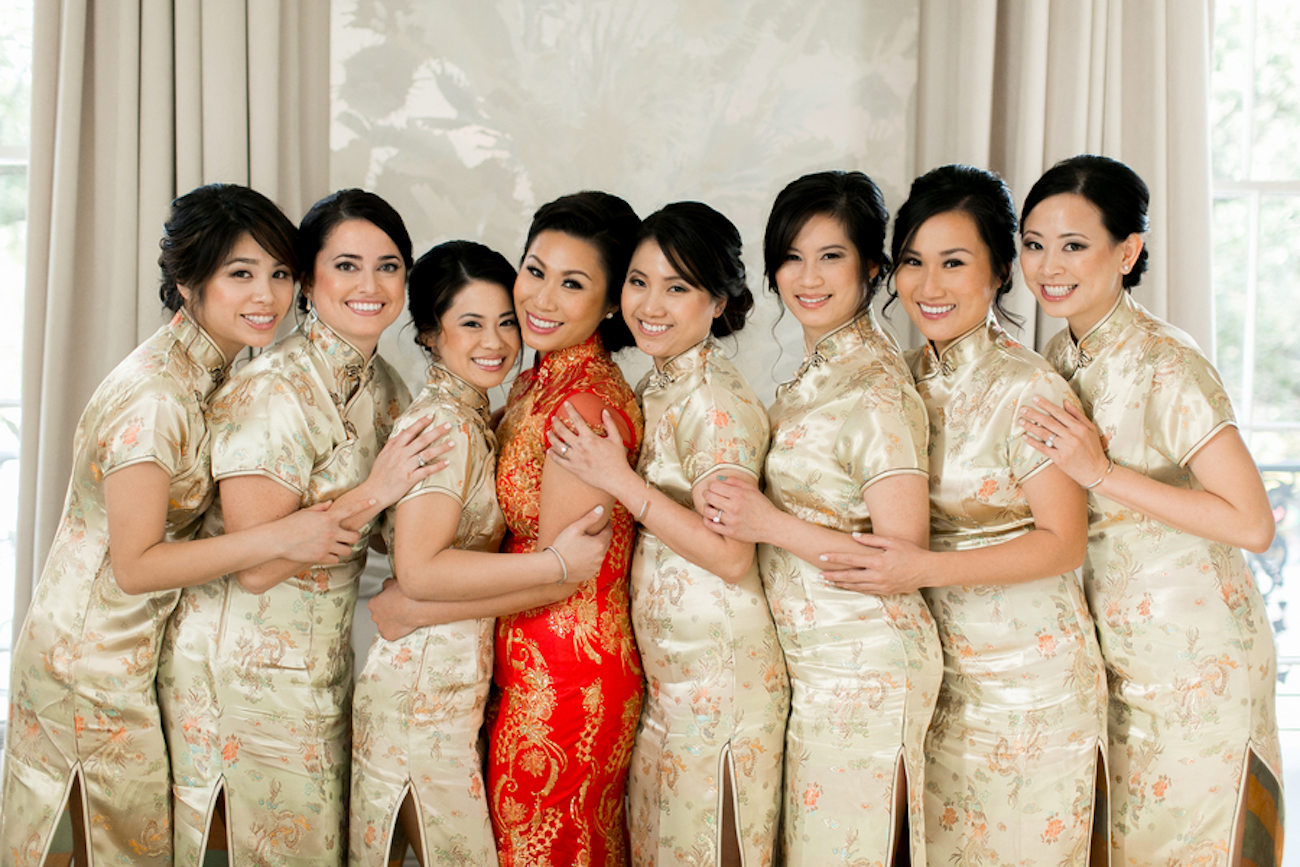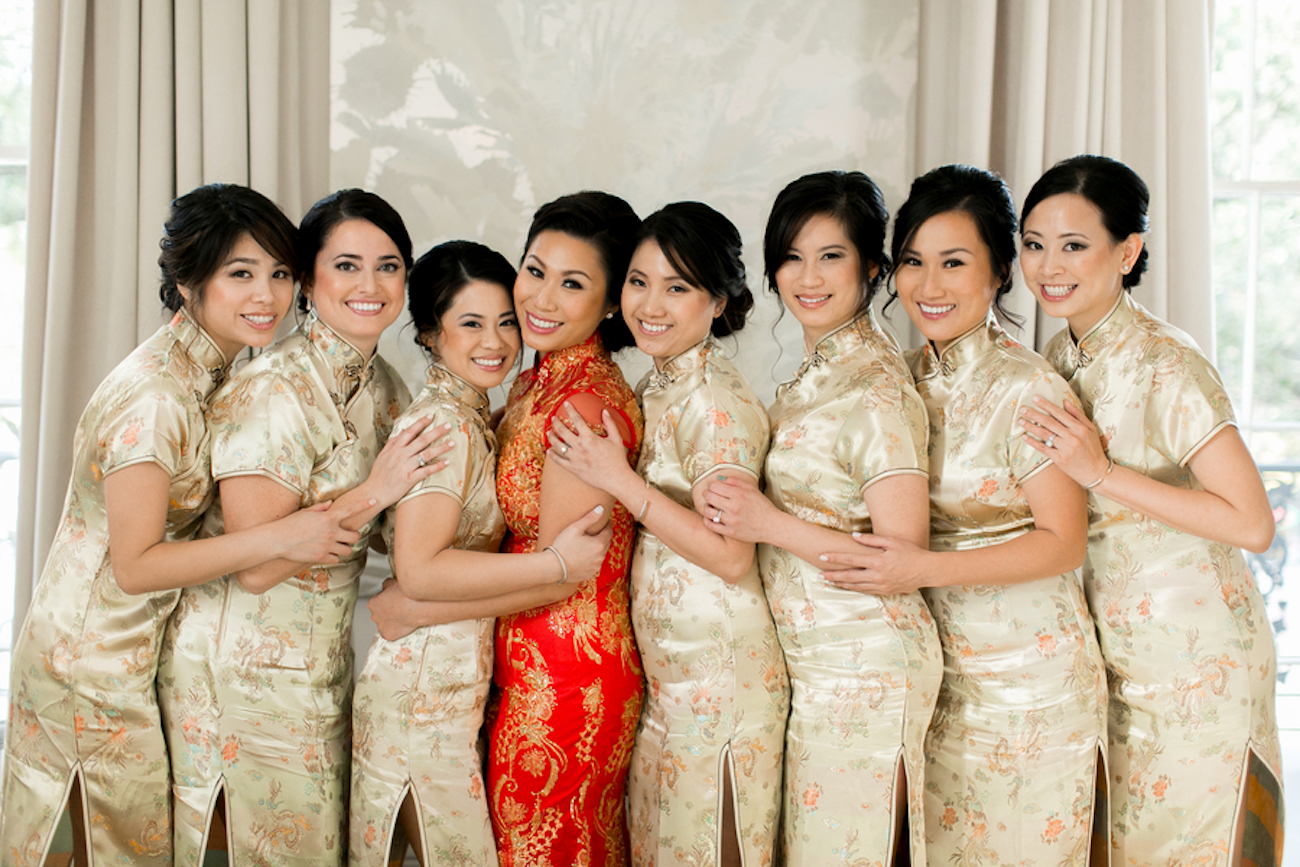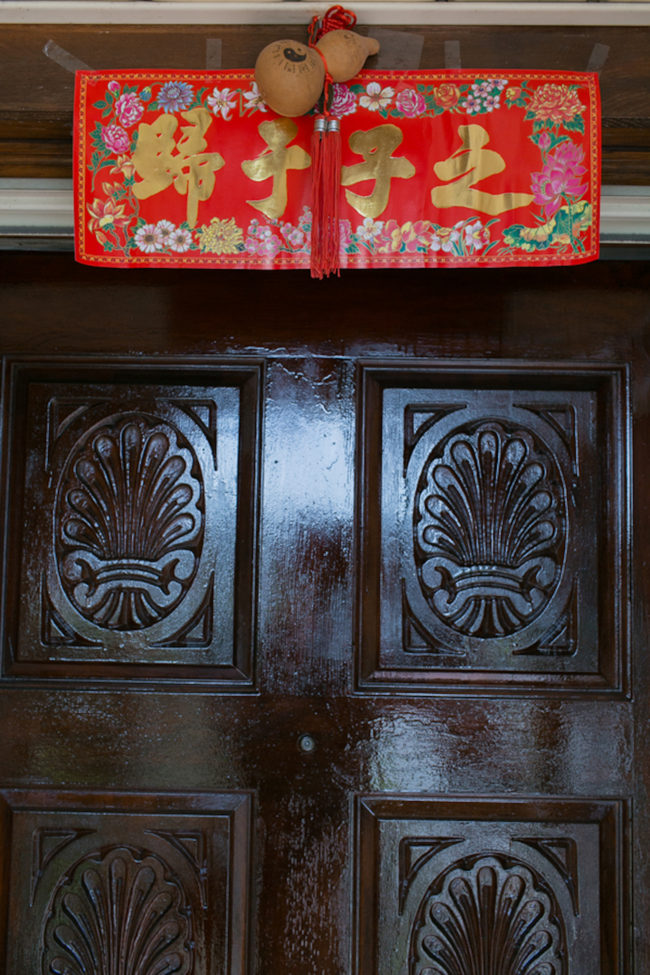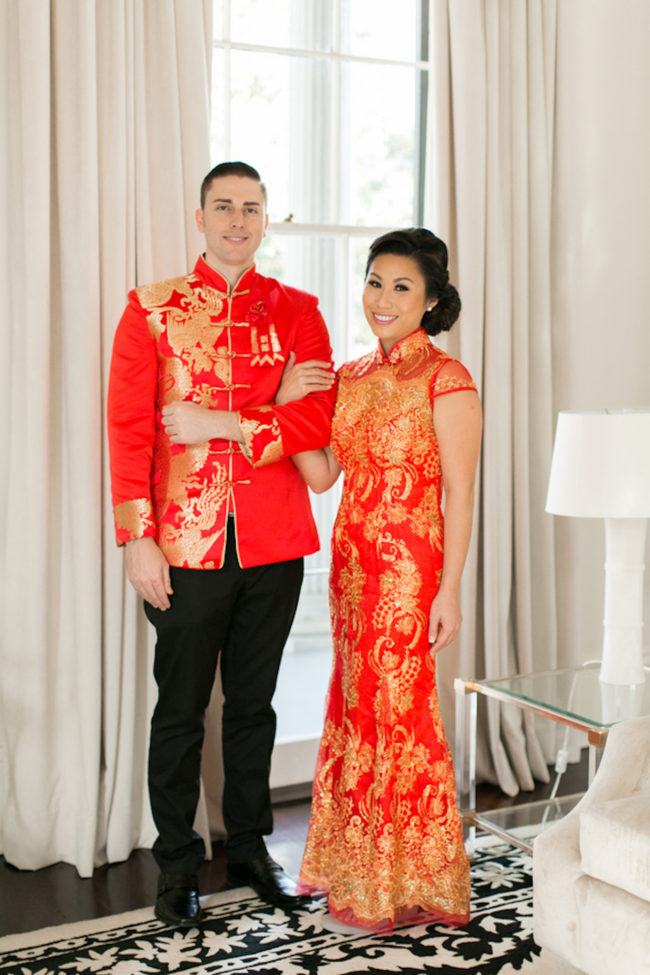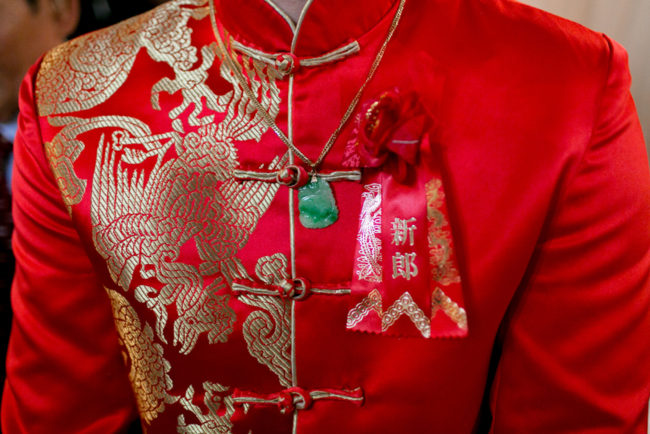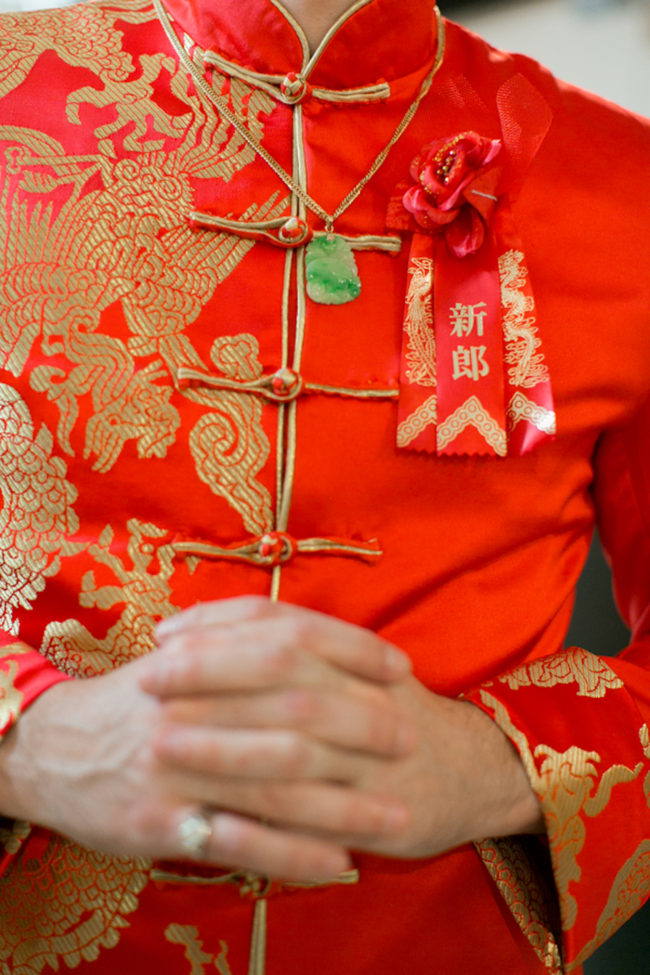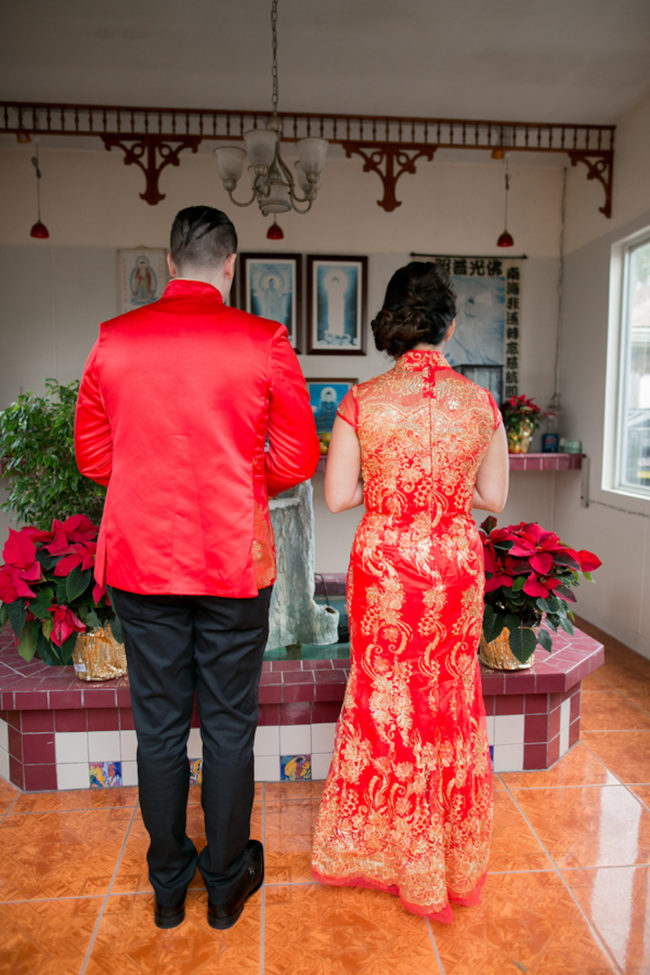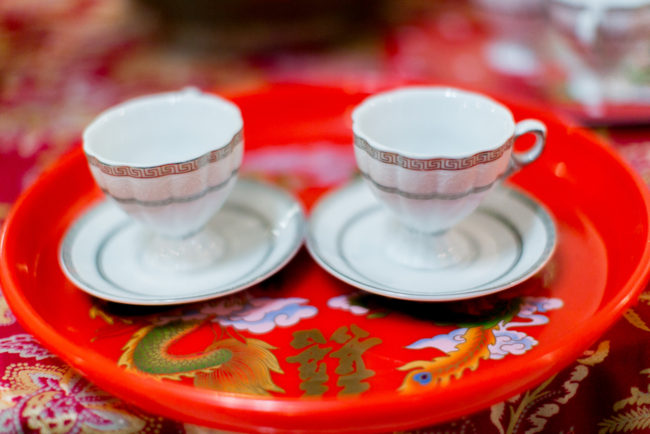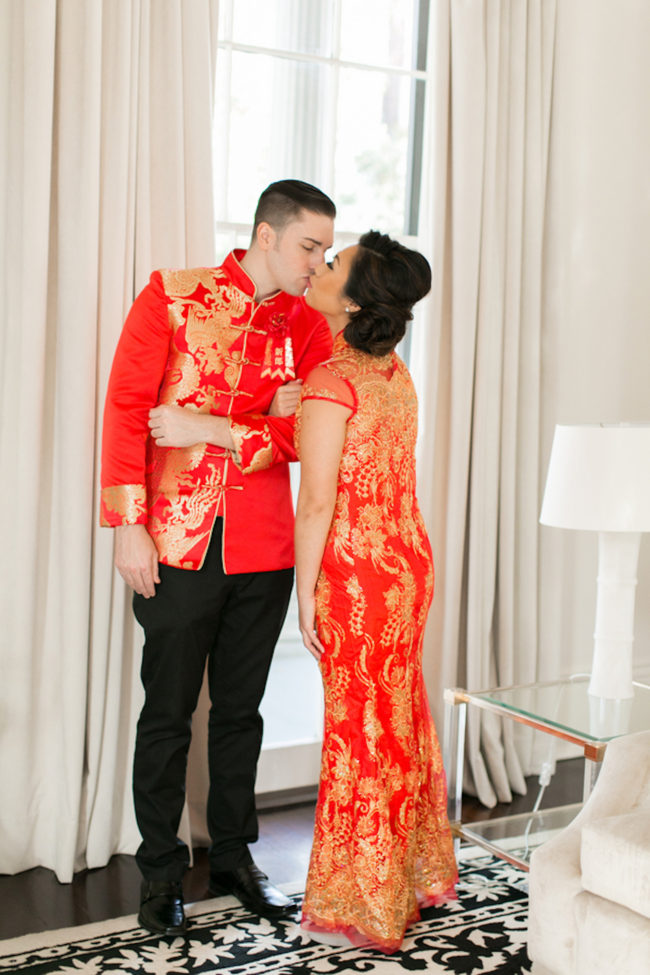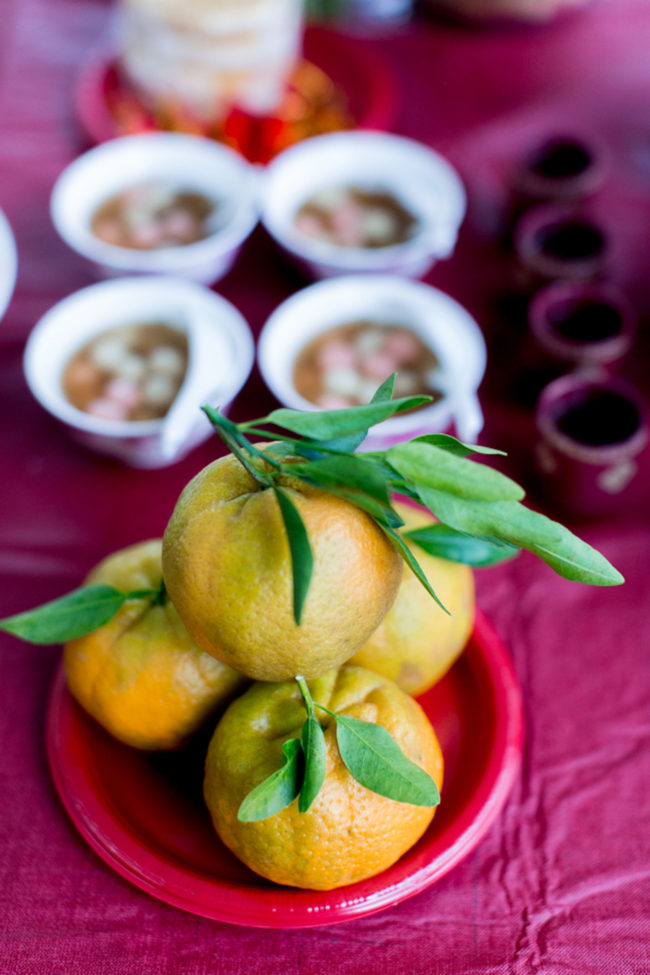 Gold, Blush + Mint Wedding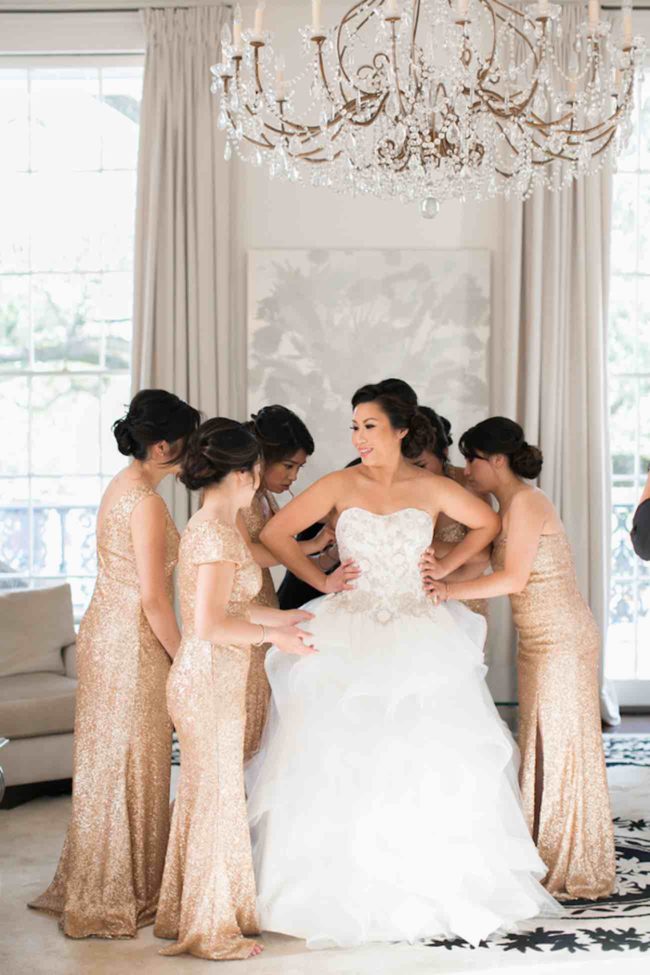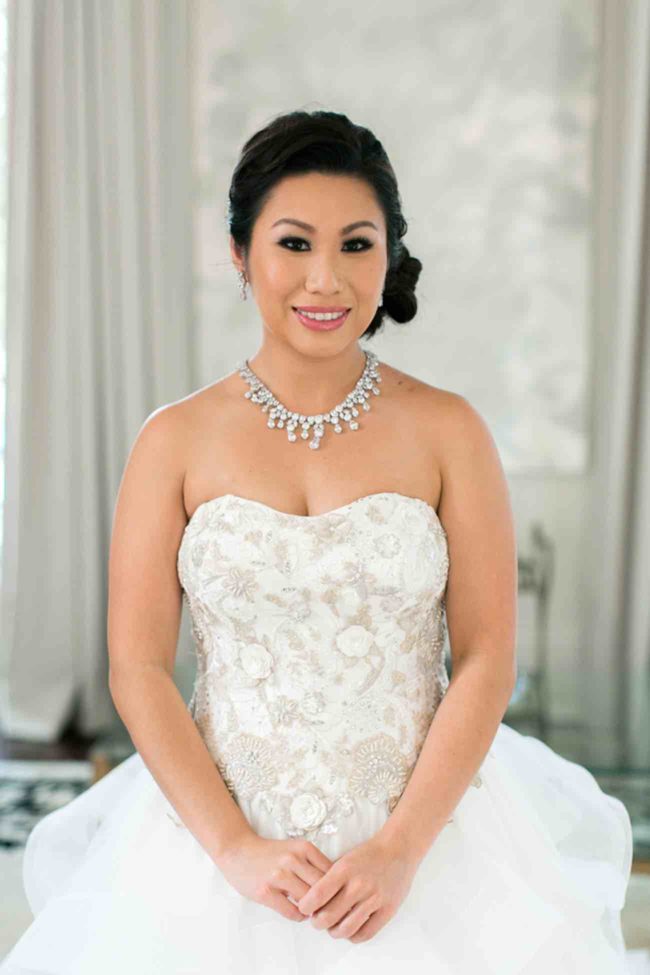 I decided to have my gown custom made by Natasha Marie bridal. It was a strapless dress with gold, silver and lace jewels. It was definitely a dress made for a fairytale princess. It took about four months to finish. The day of the wedding felt like the dress made everything flow beautifully.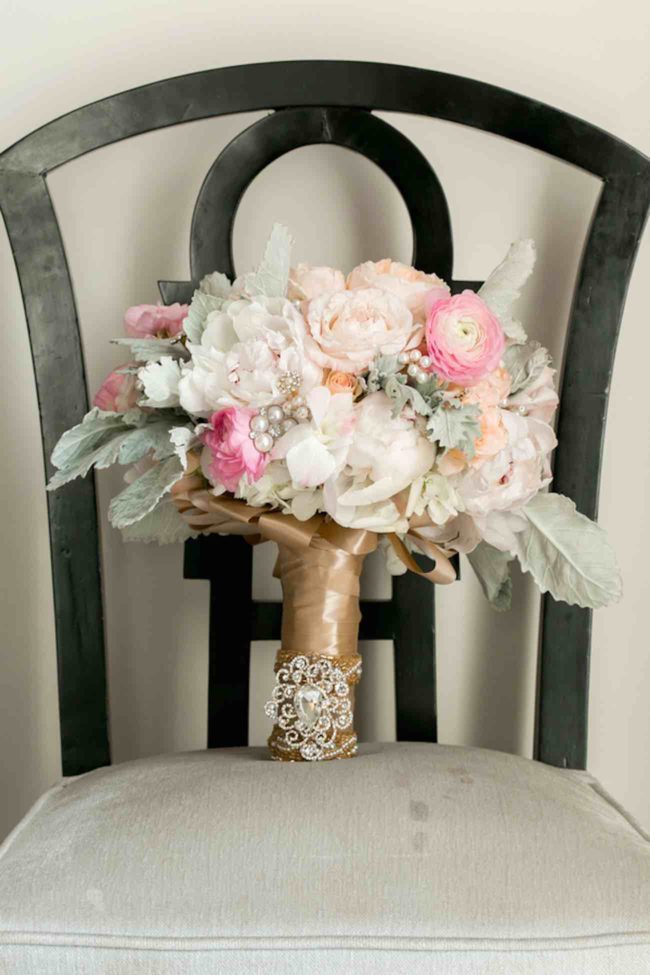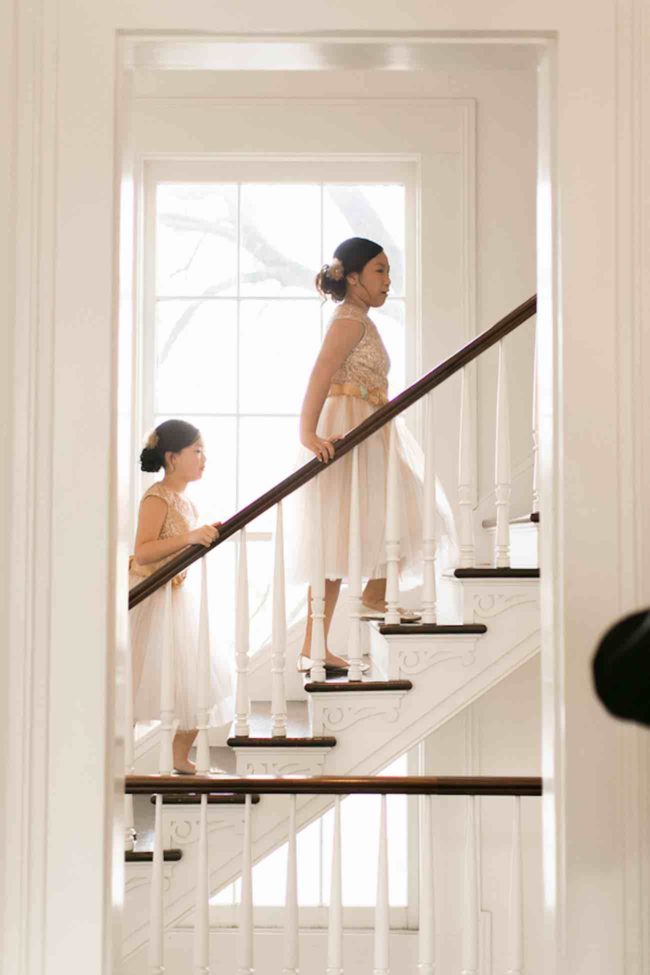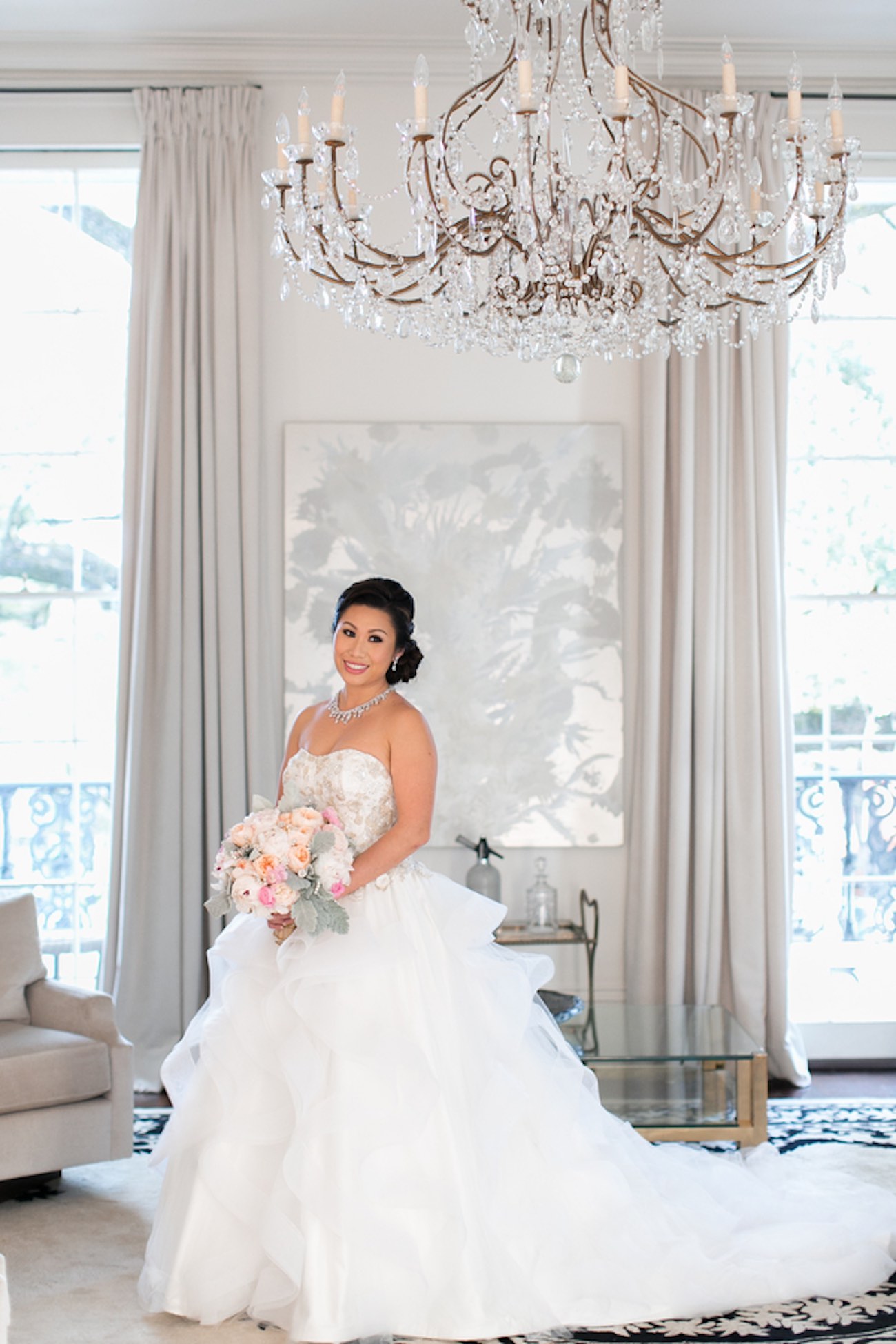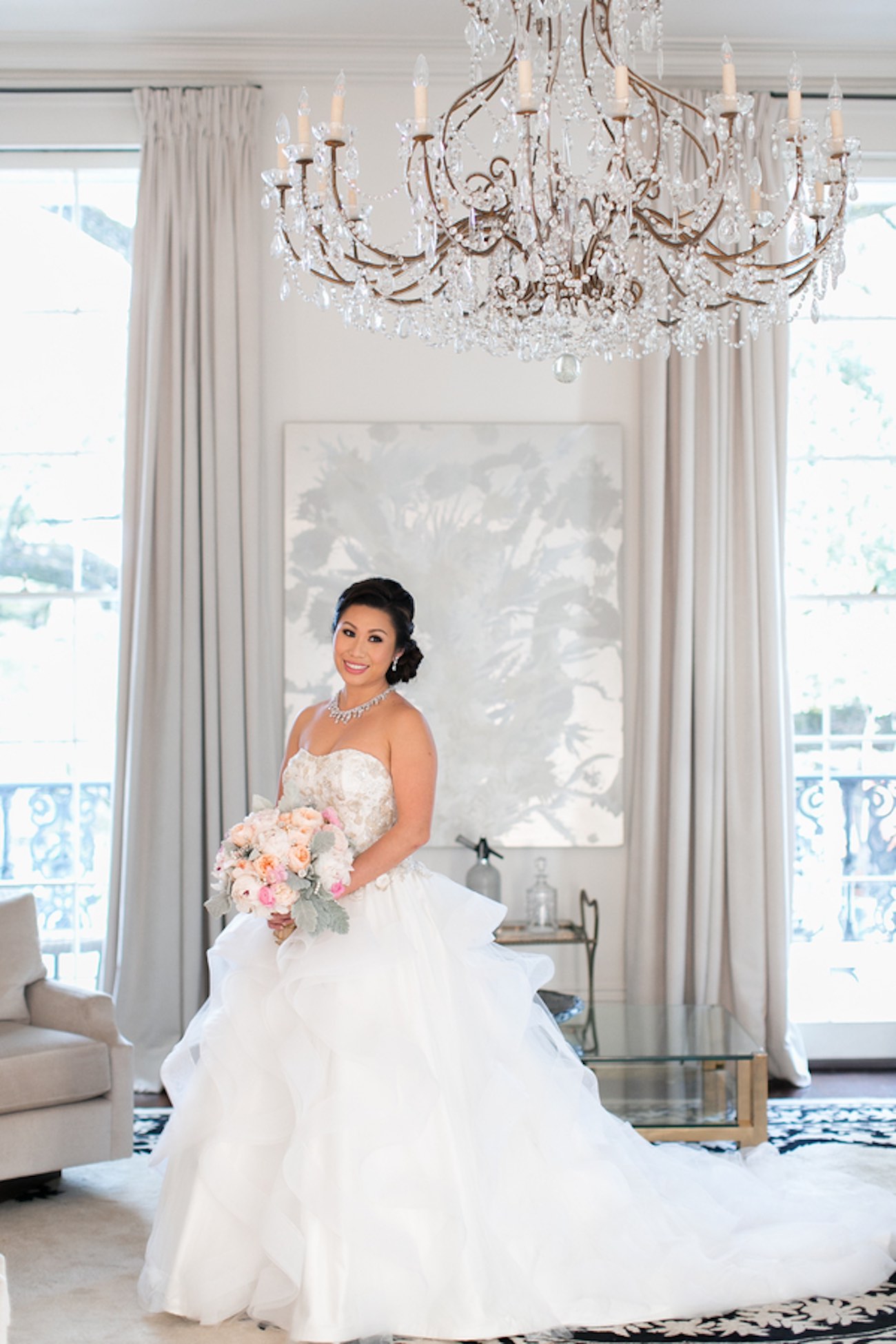 I put all my trust to the makeup artist Cat Vo. She did a great job! My hair was carefully pinned up to the side. The make up was done beautifully with every individual lashes placed in to look very natural.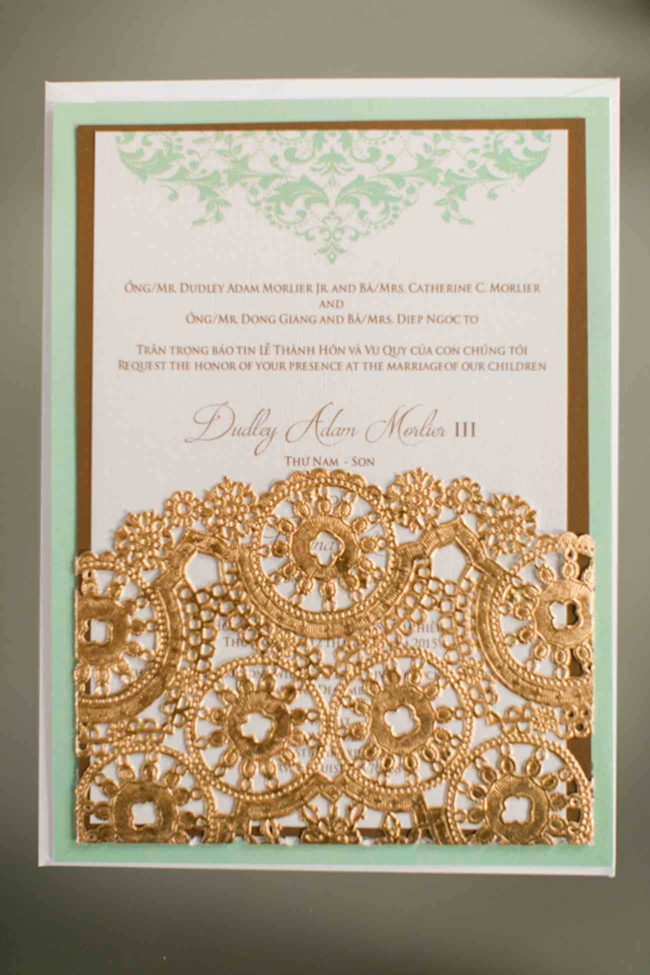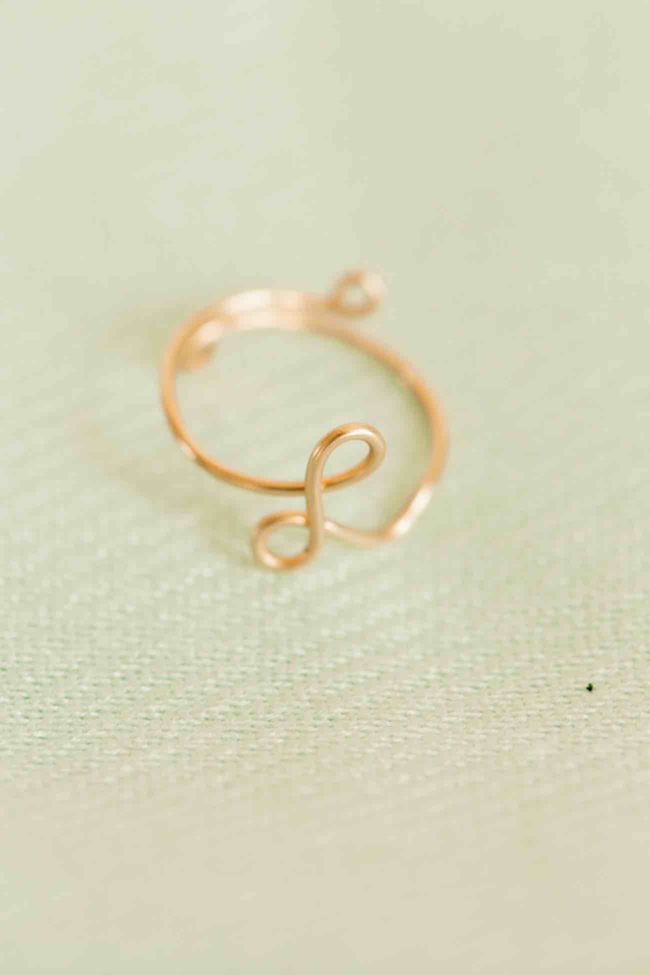 The bouquets were like garden flowers with gold vines and golden jewels. The two flowers I loved most were the ranunculus and peony.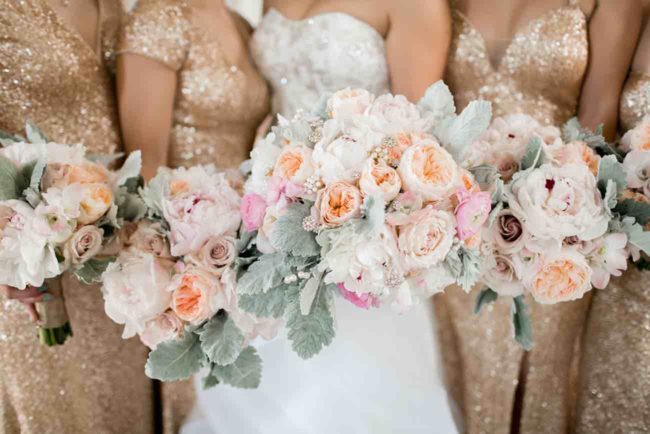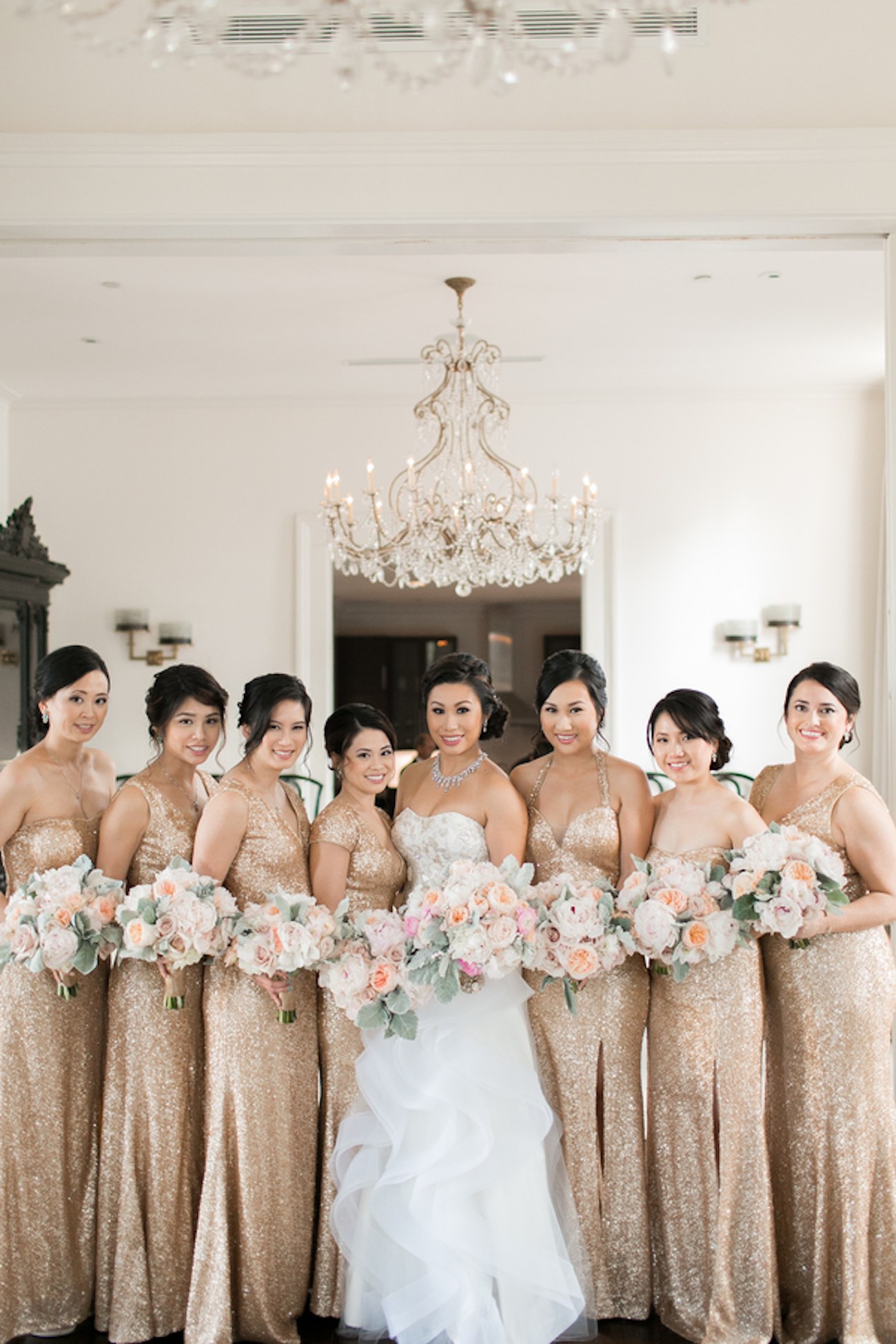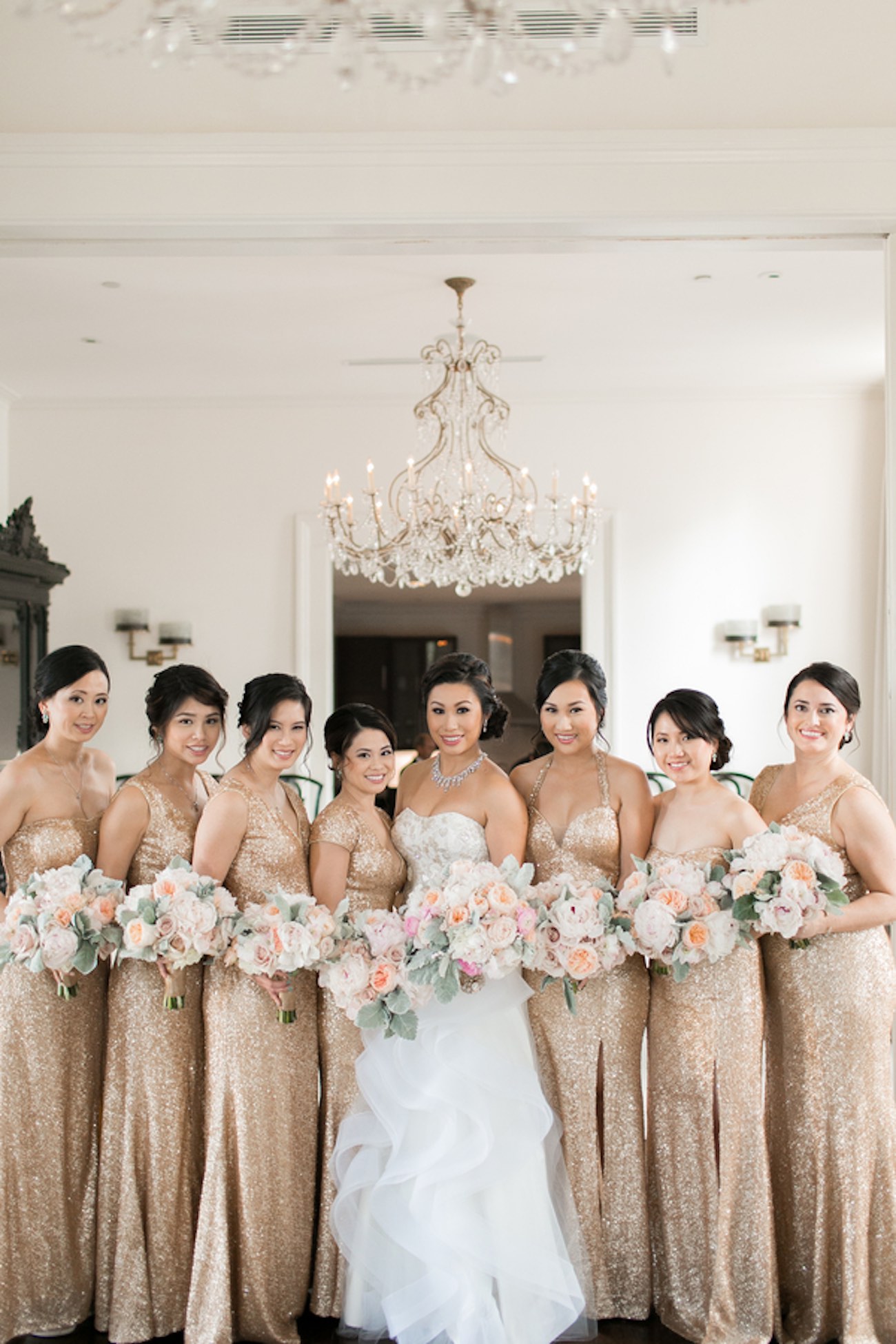 All the bridesmaids wore gold sequins dresses. Each dress was custom made to their own style. The bouquets brought out the beautiful blush colors with a hint of mint from the leaf.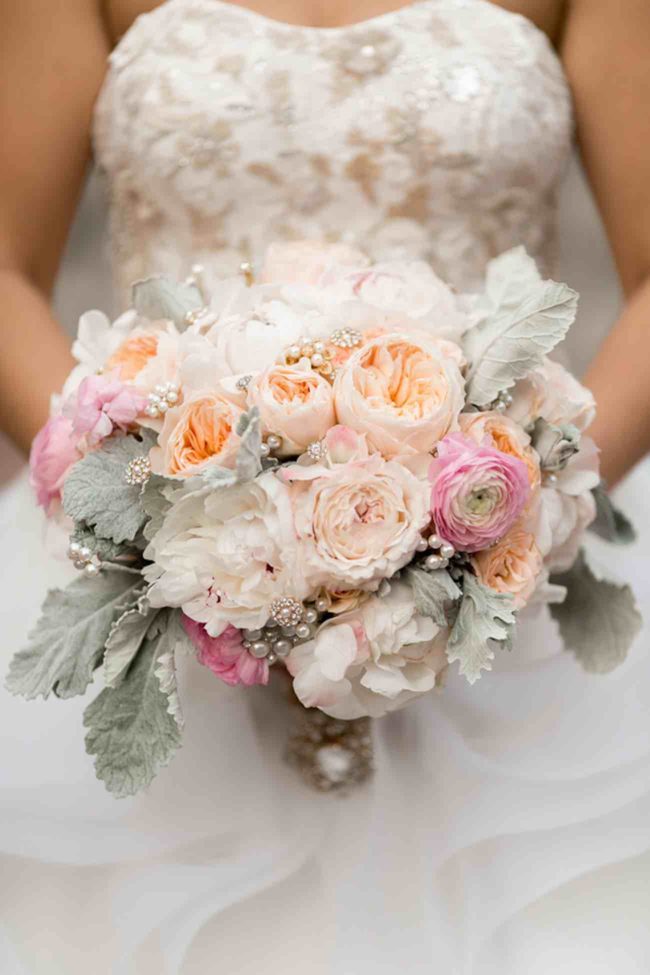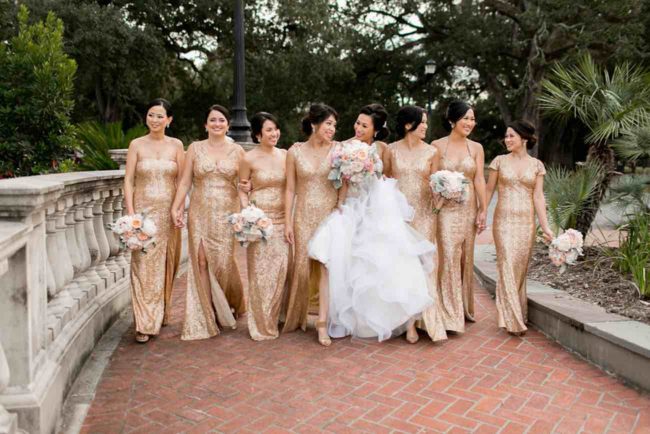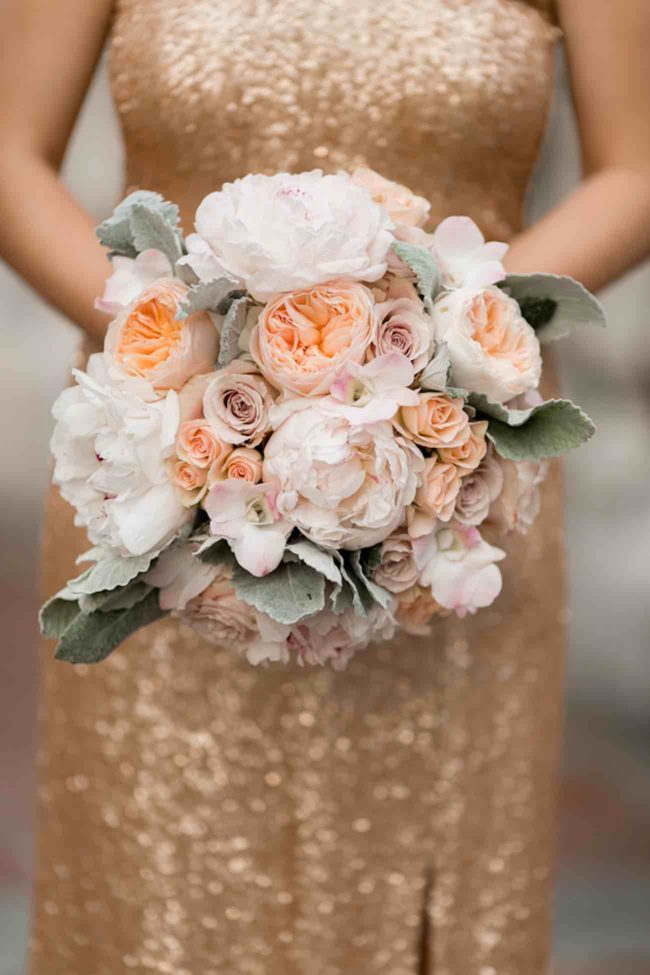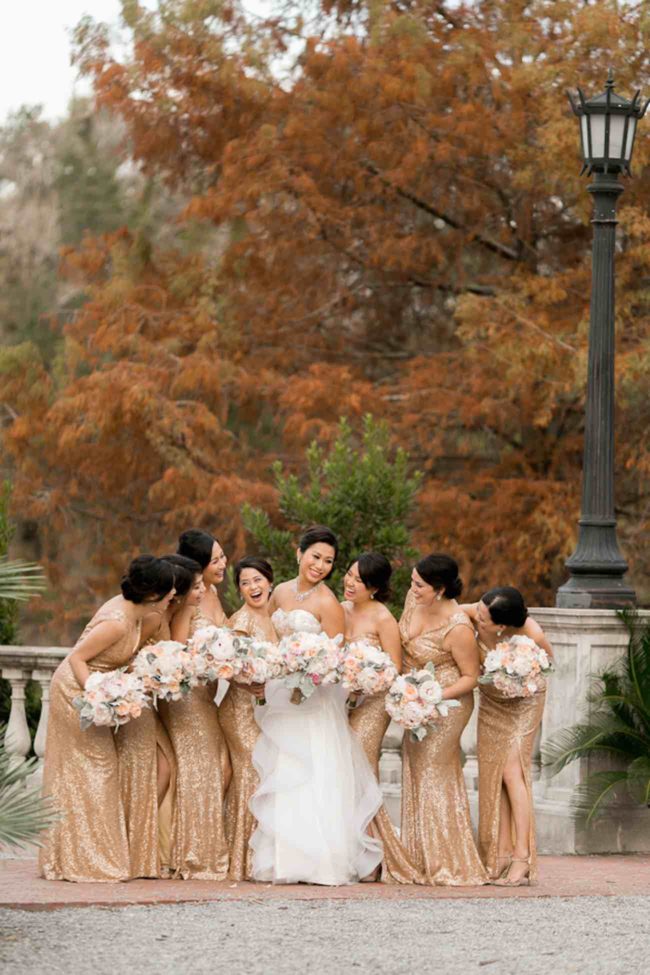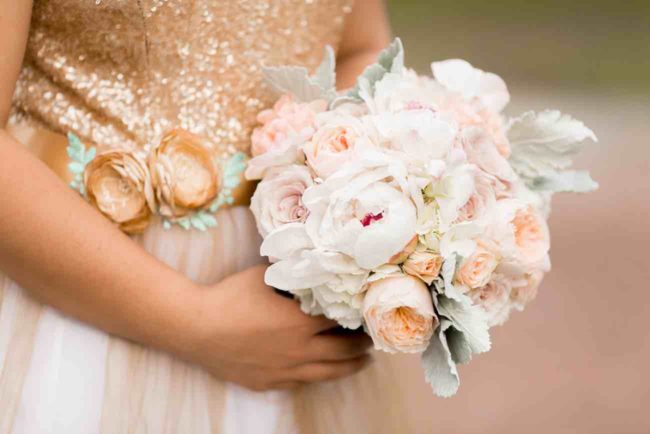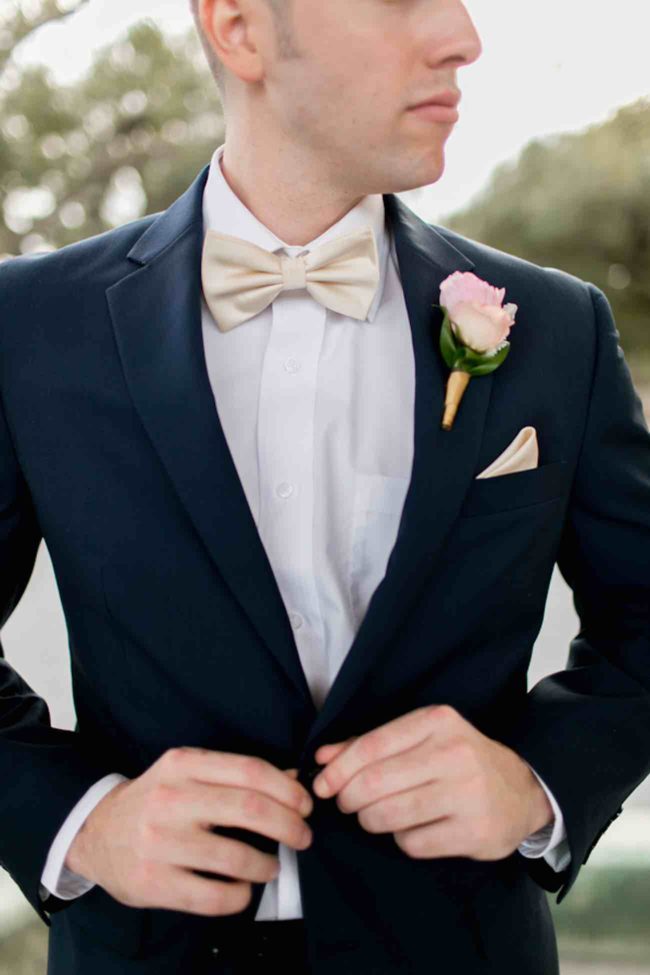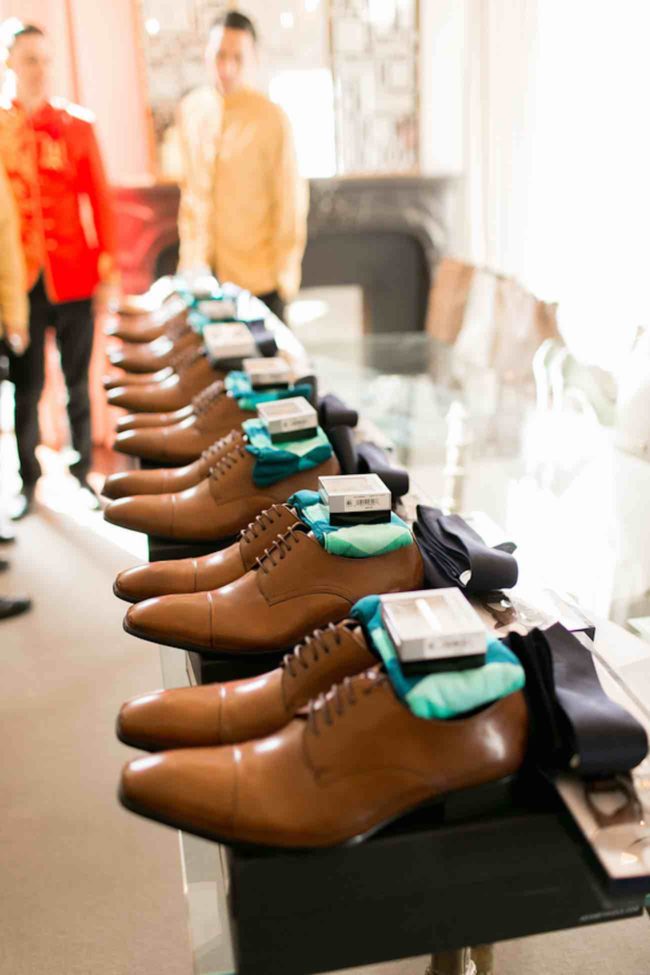 The groom wore a blue suit with suspenders, a gold bow tie to match my wedding gown an Kenneth Cole shoes. The groomsmen also wore blue suits with suspenders, and a tie instead of bowtie. They were gifted Kenneth Cole dress shoes and socks.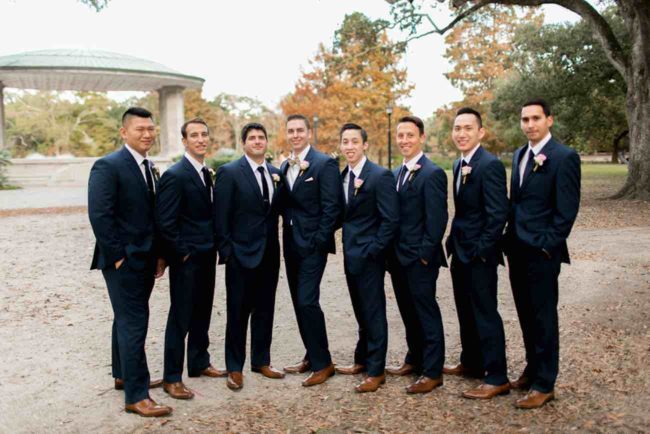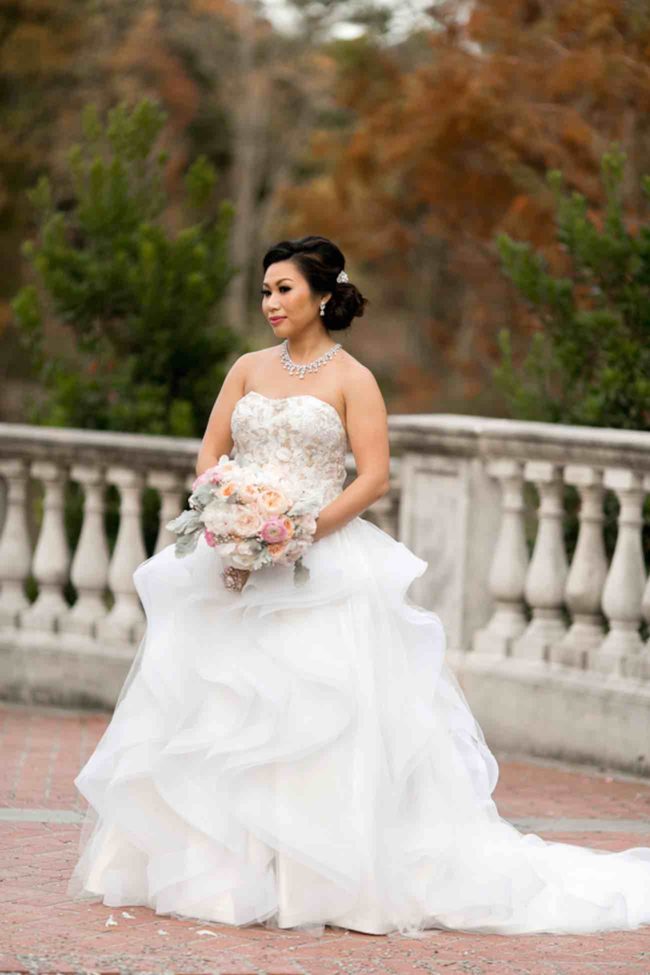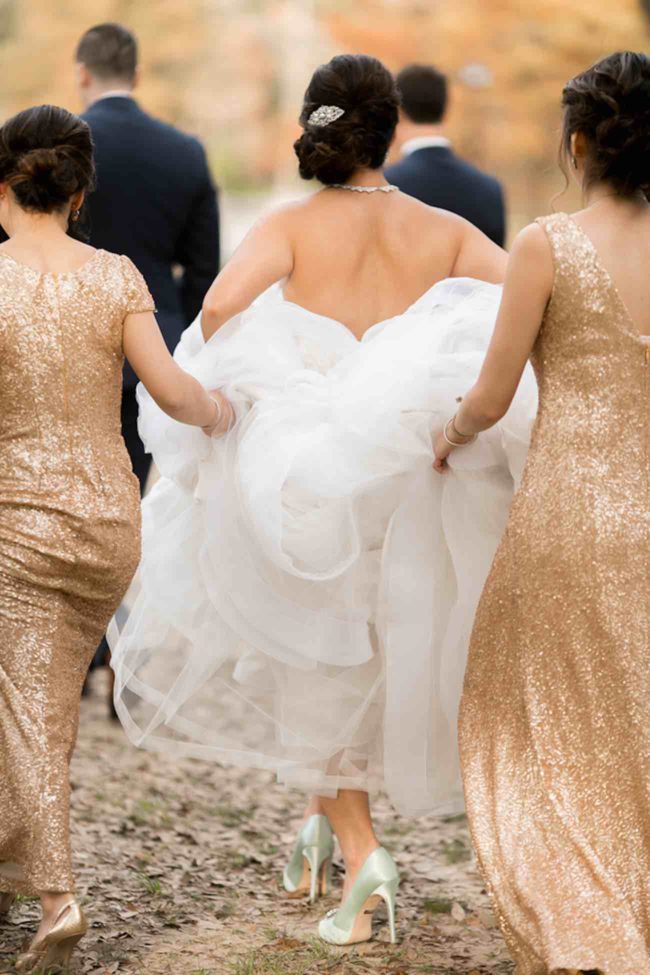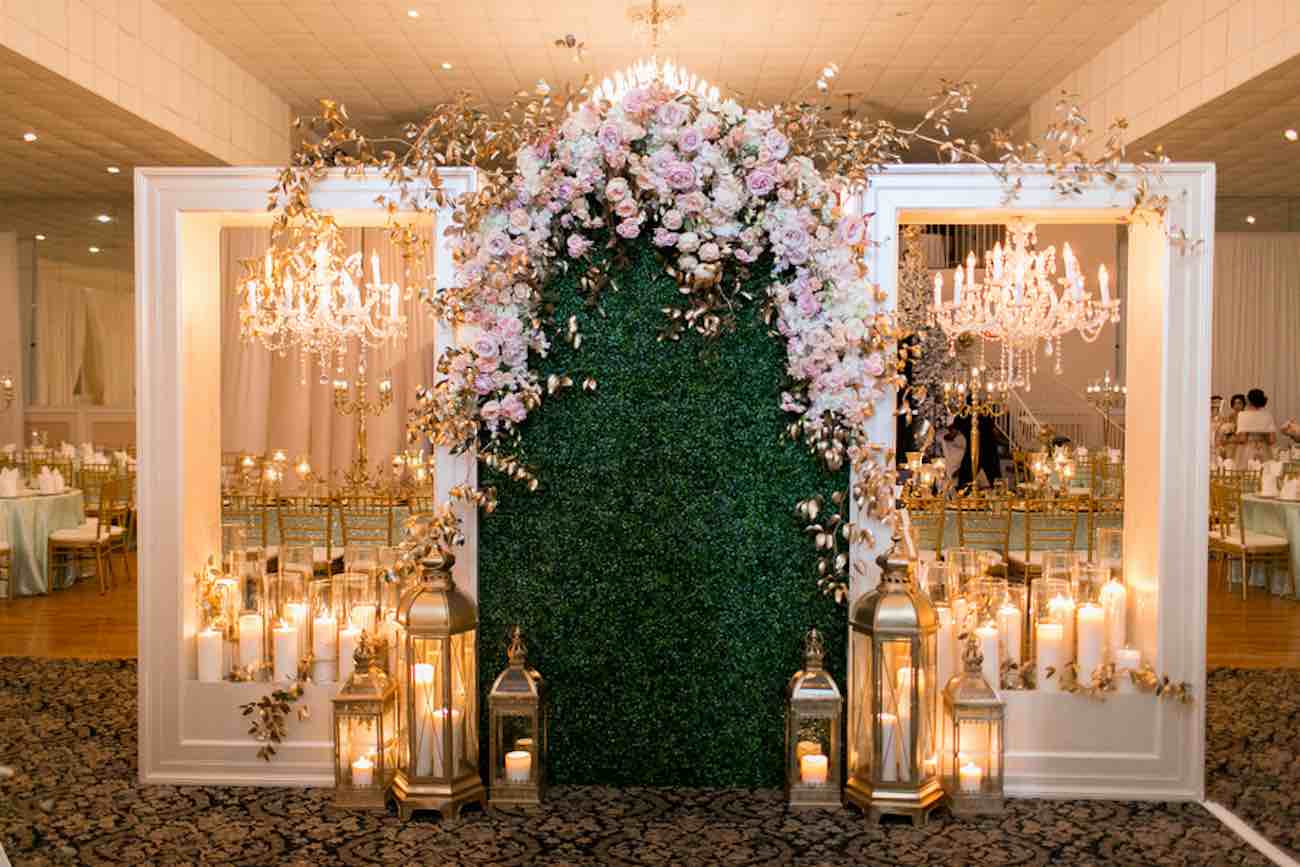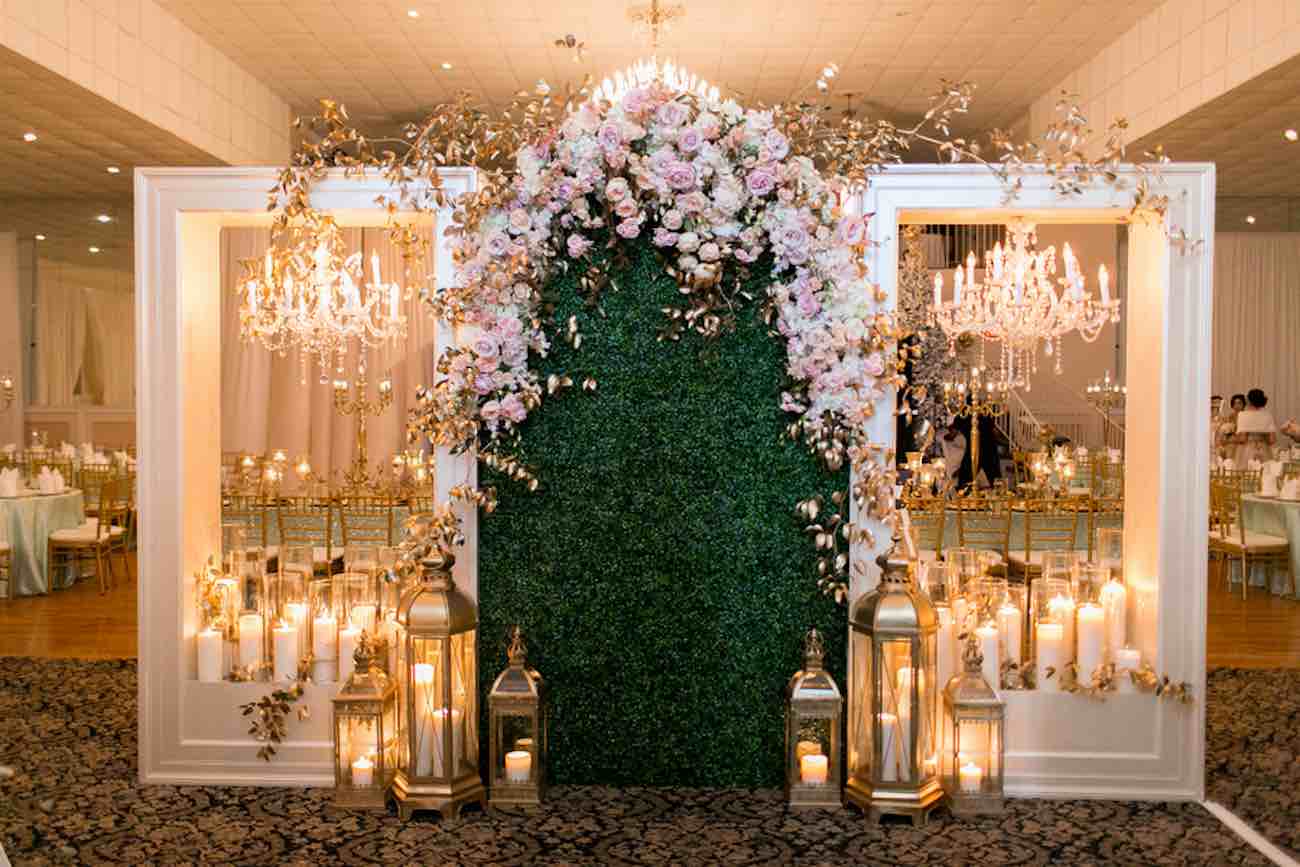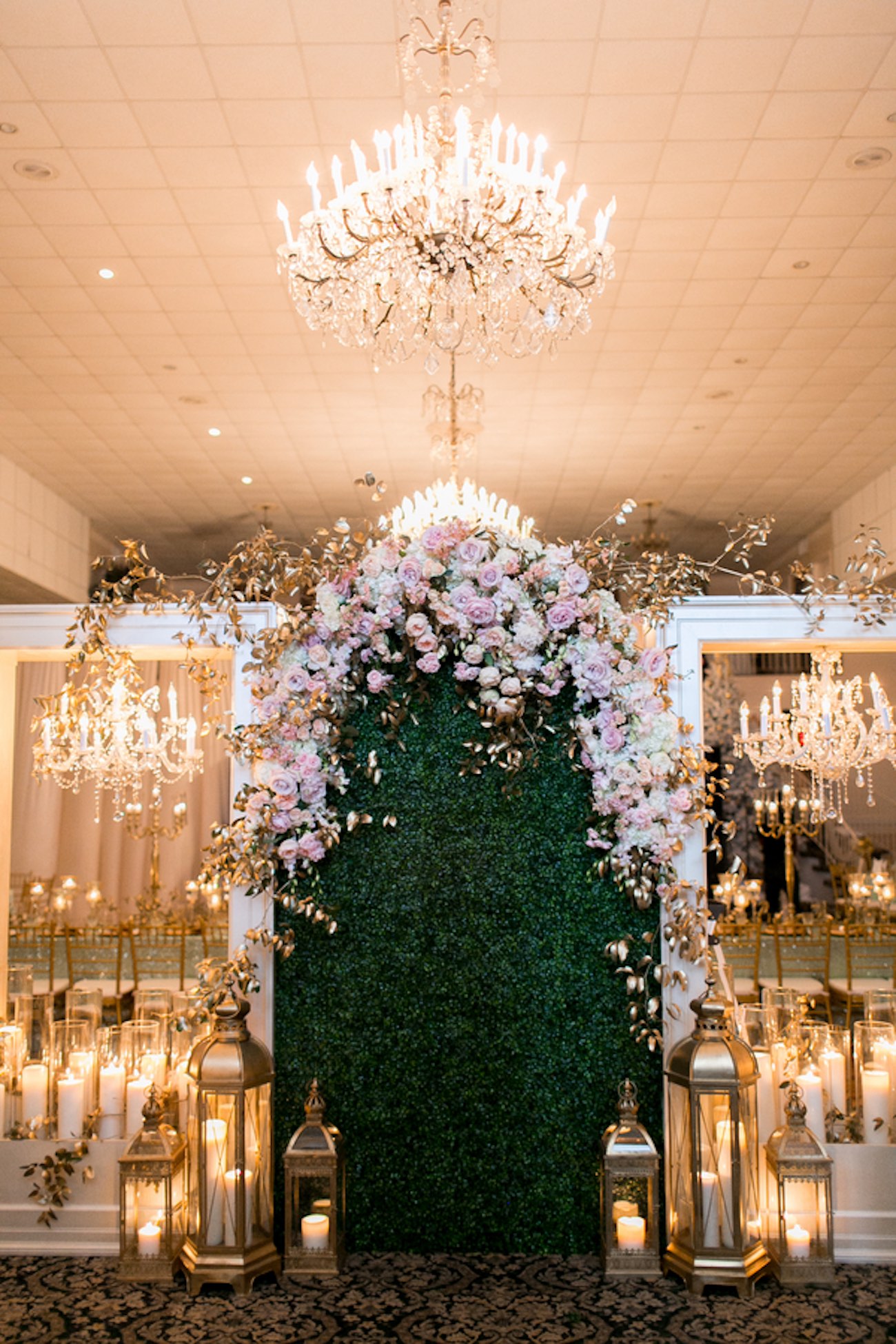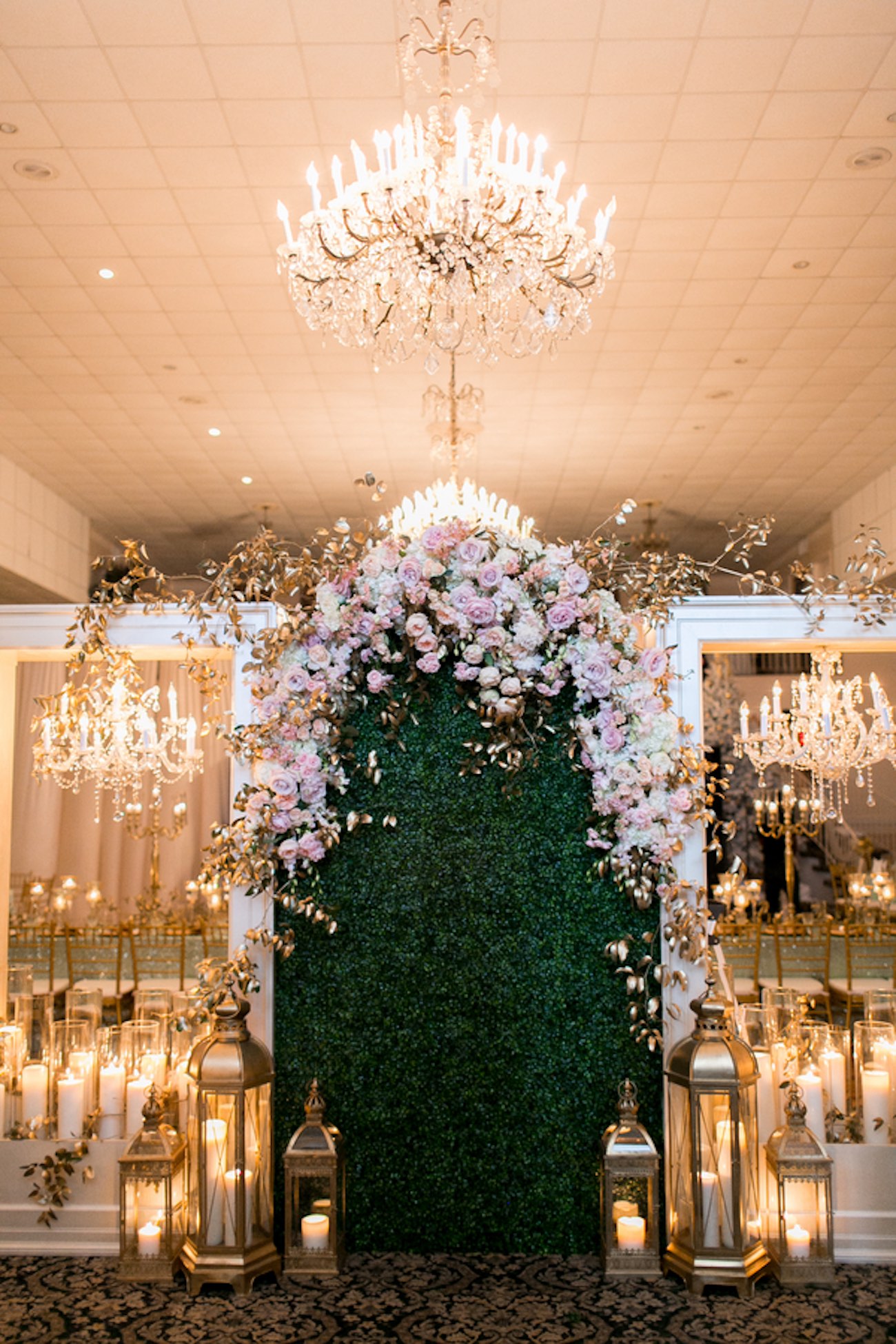 The ceremony was decorated with garden flowers and candle lights, with a box hedge as the feature backdrop. We had custom made flower baskets and signs for the flowers girls and boys. The song I walked down to was A Thousand Years by Christina perry. It was played by the pianist.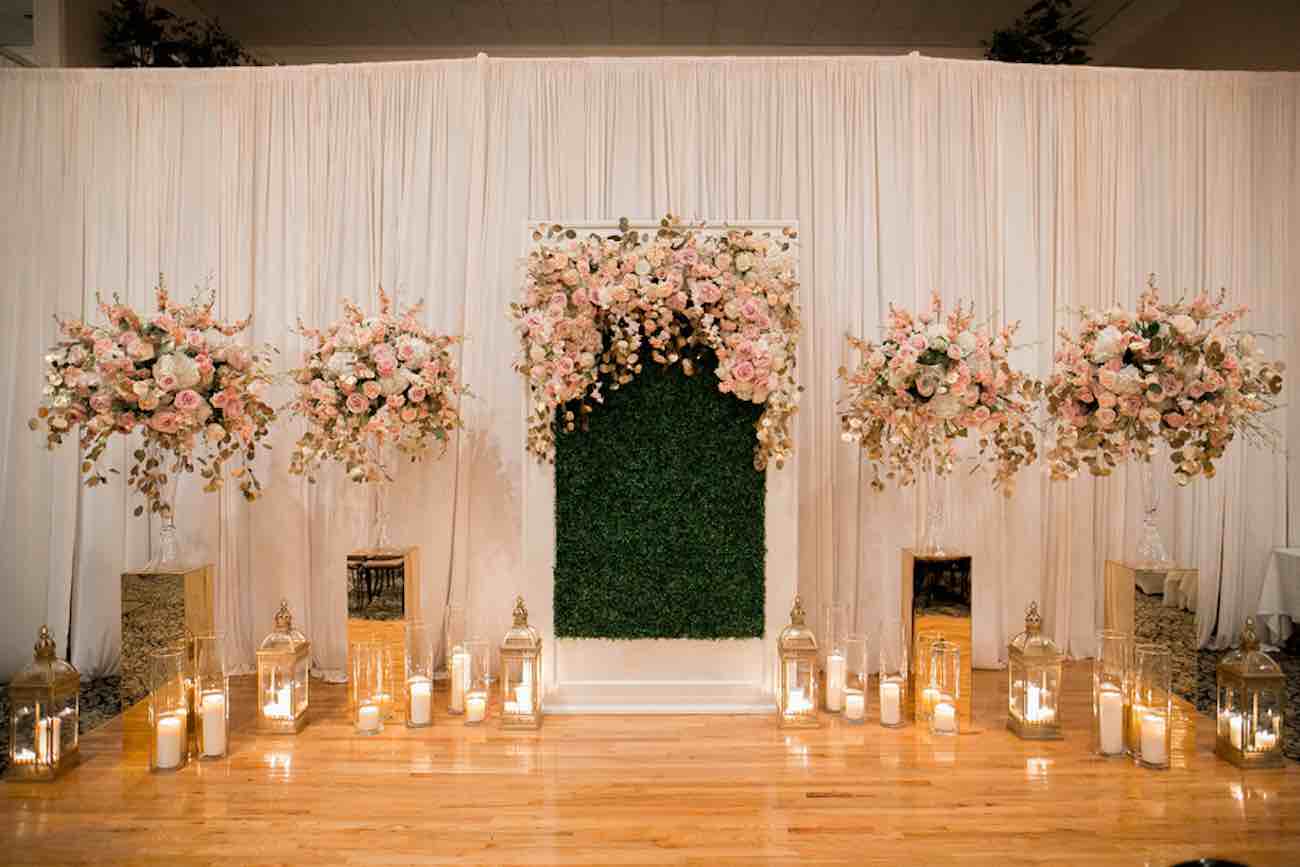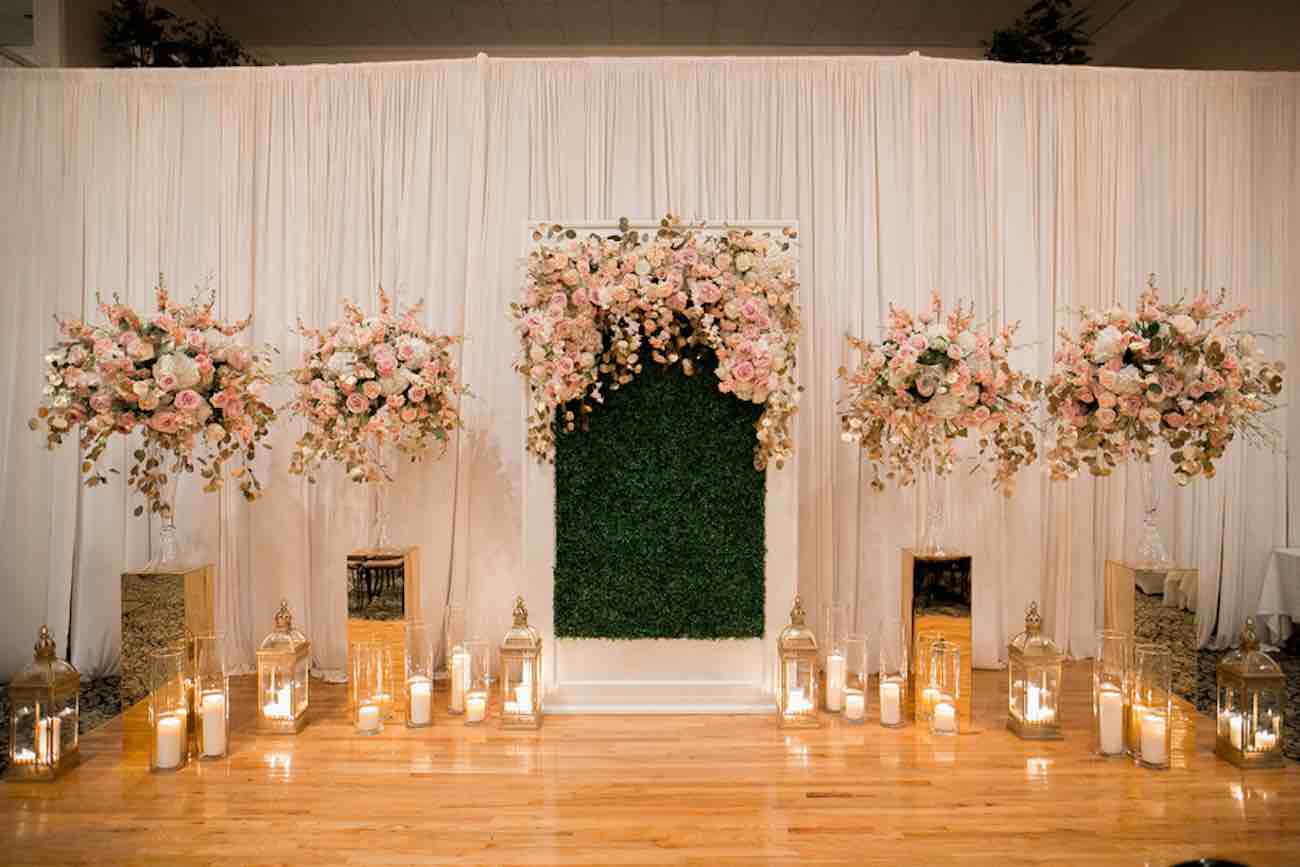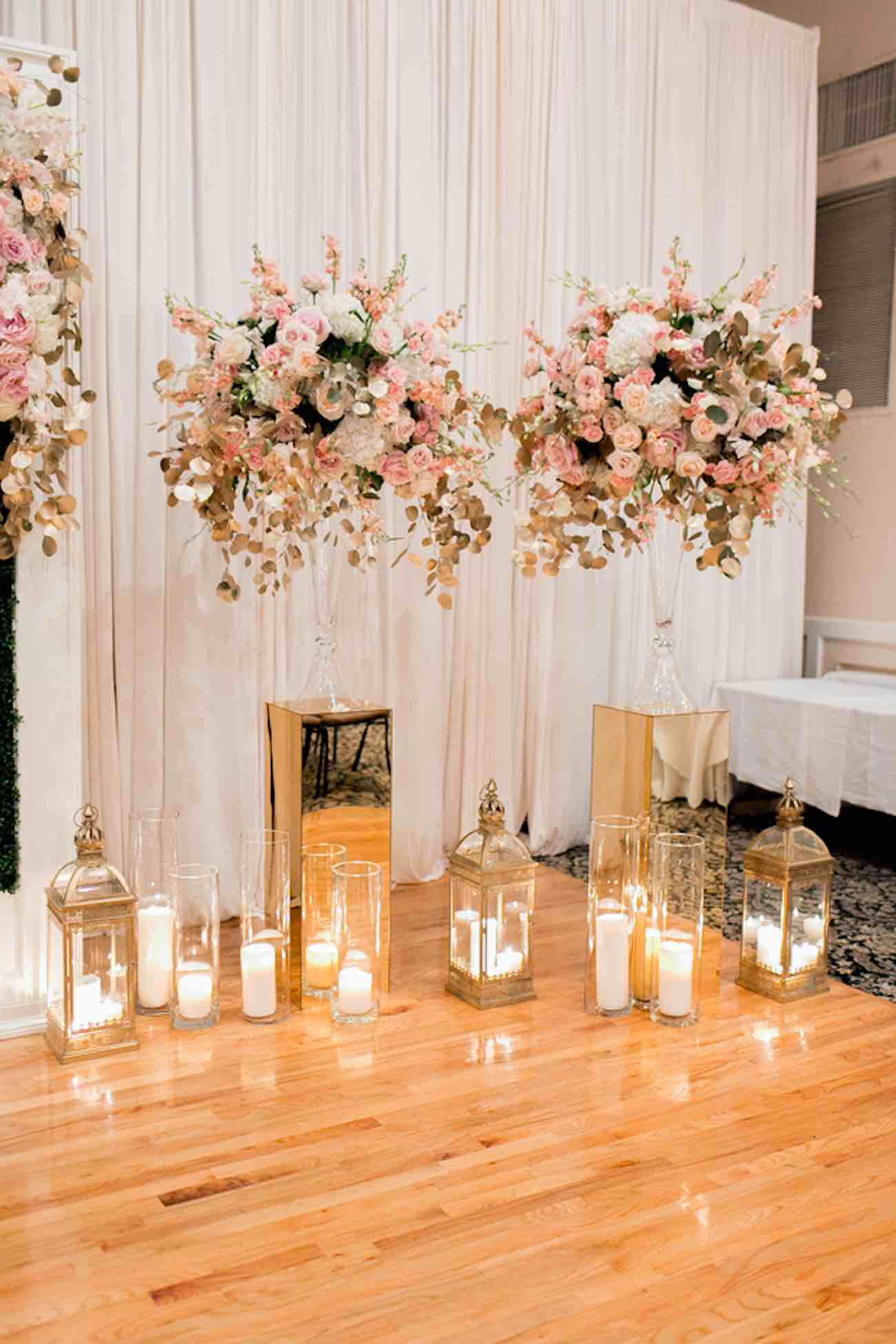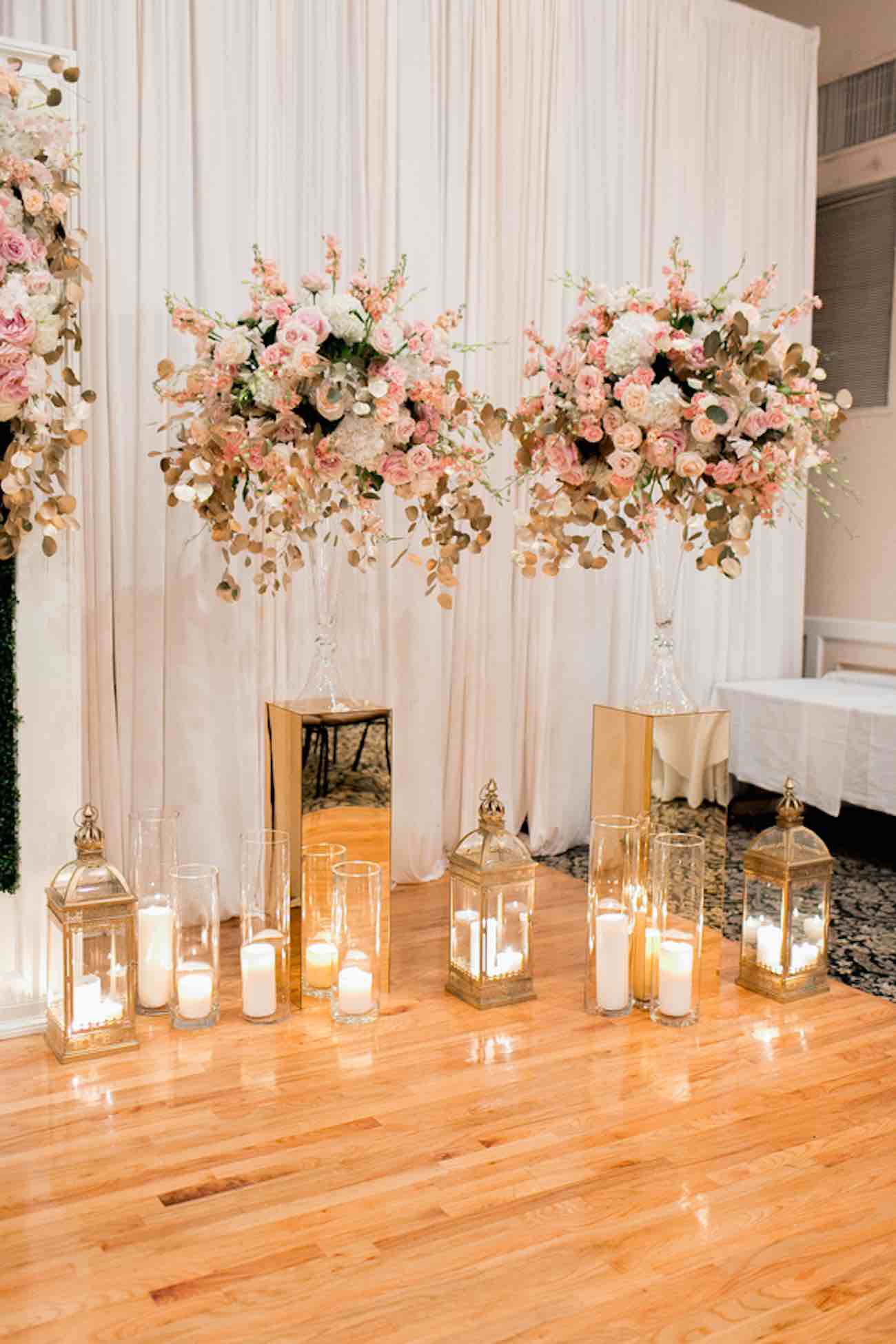 The wedding ceremony was officiated by our good friend Ryan. It was his first time and he made it very personal to us.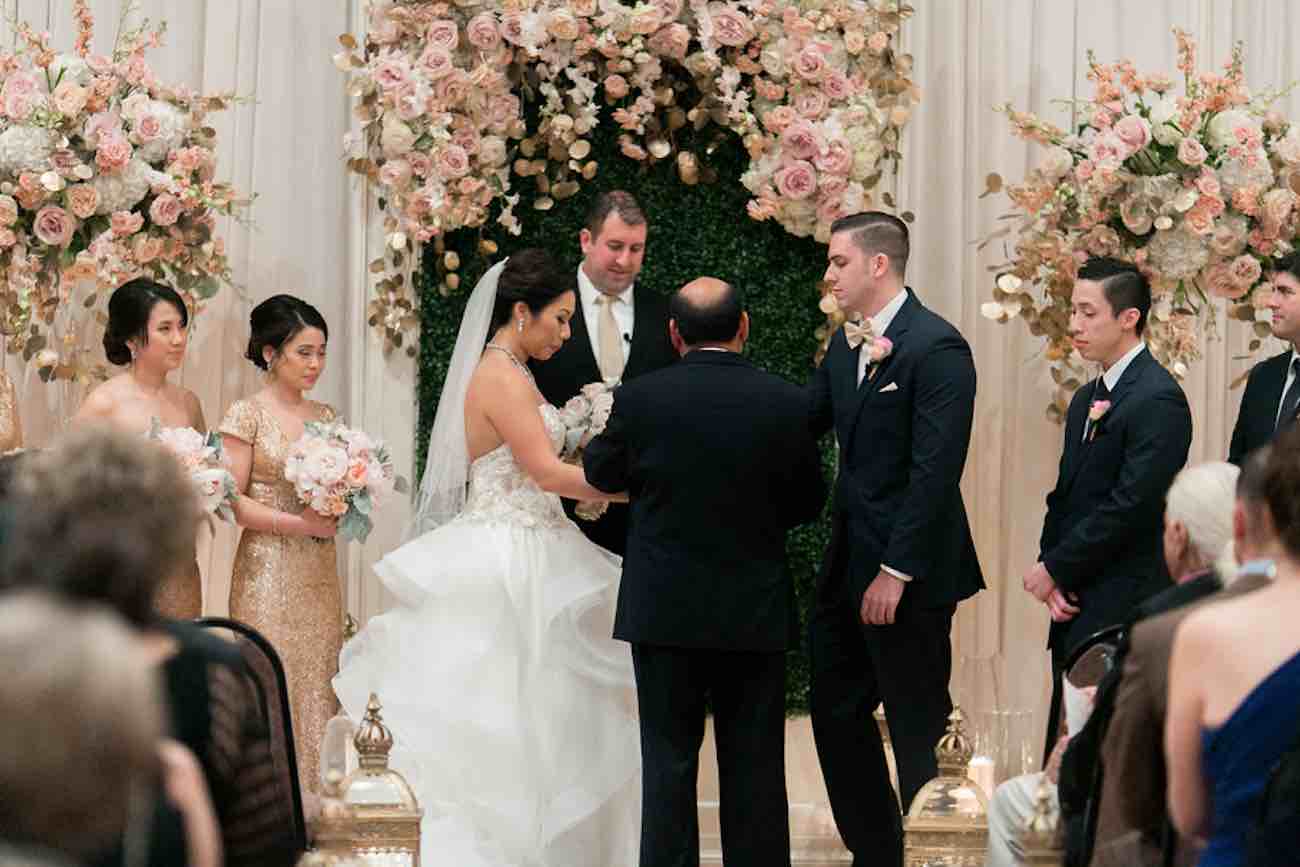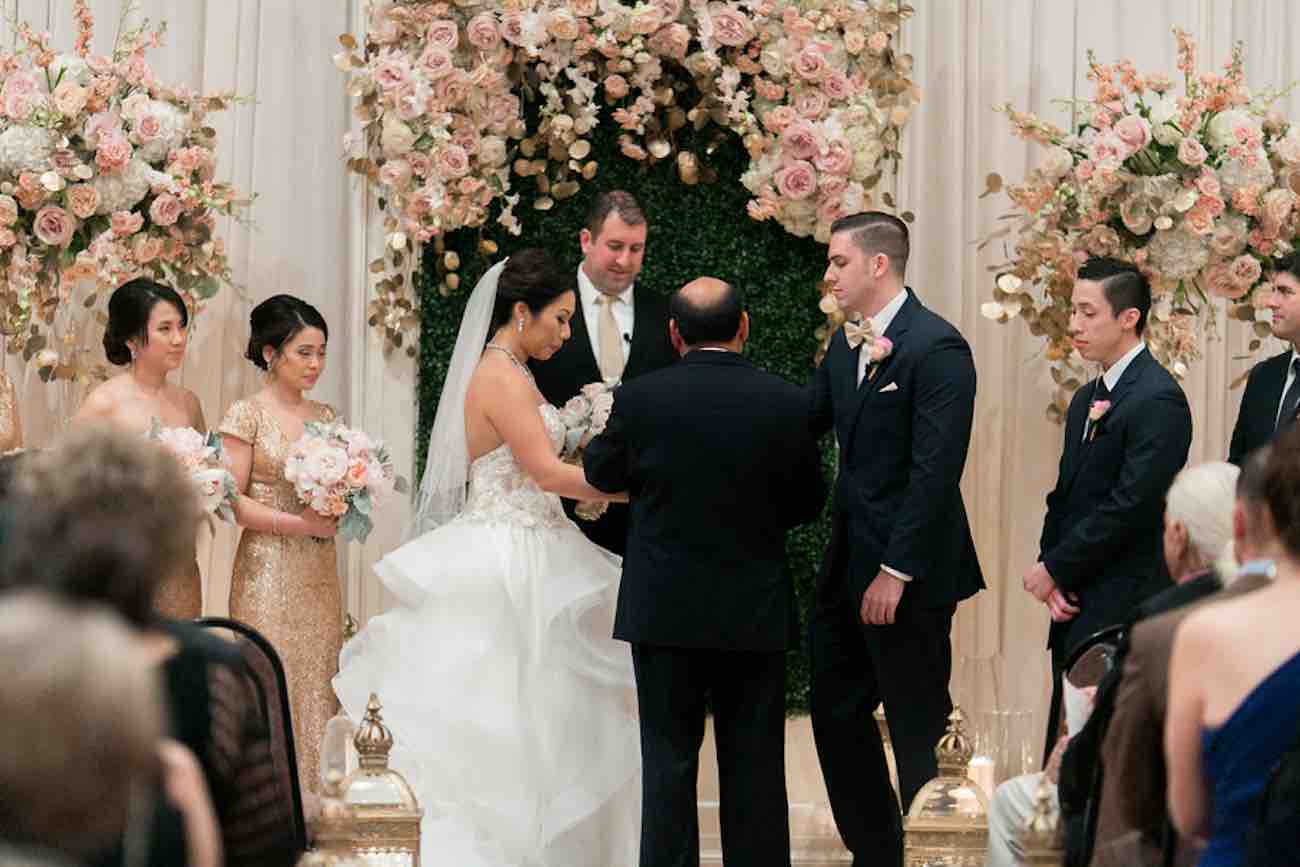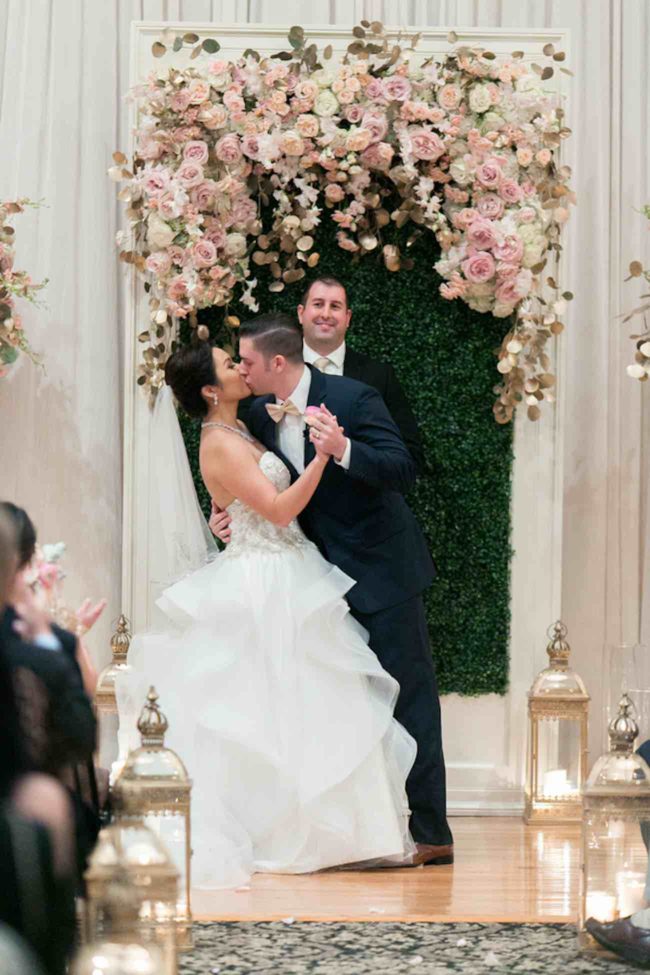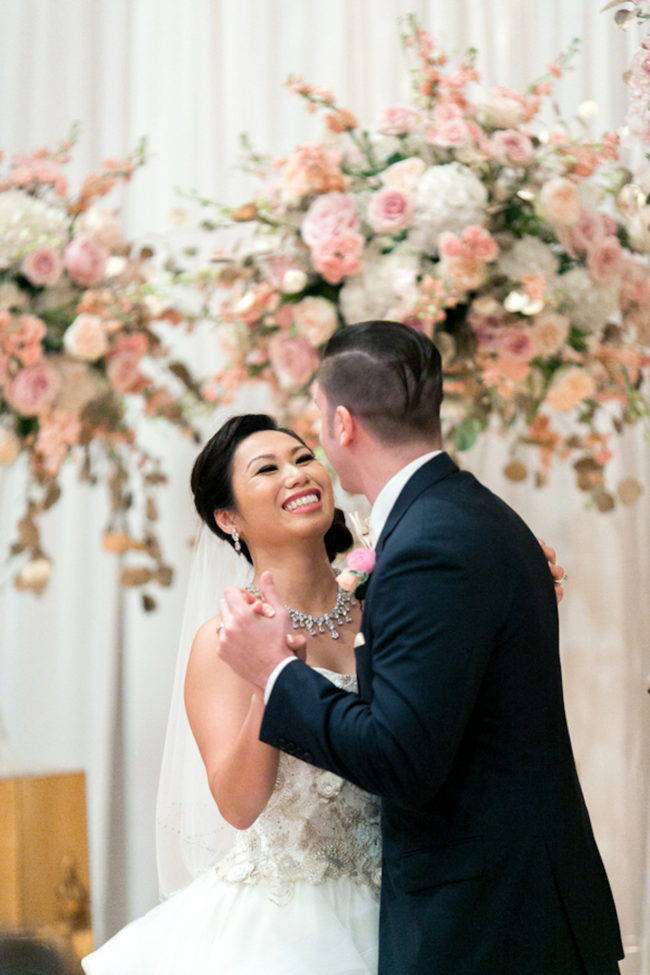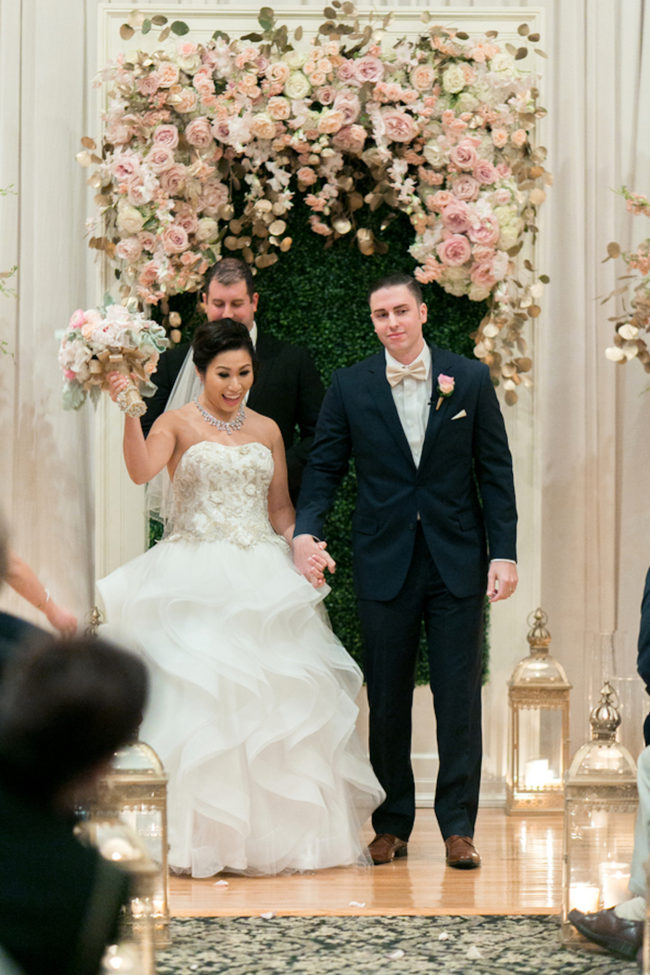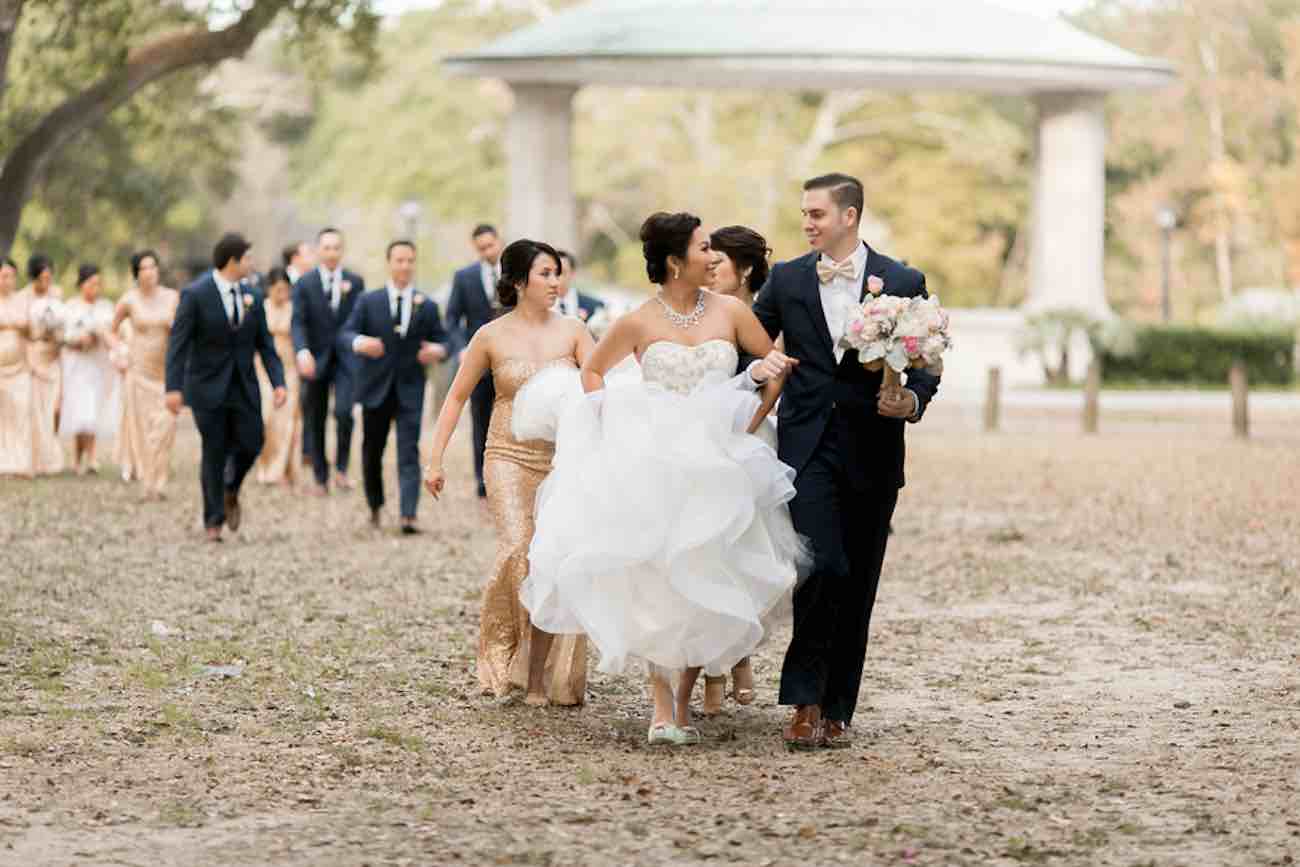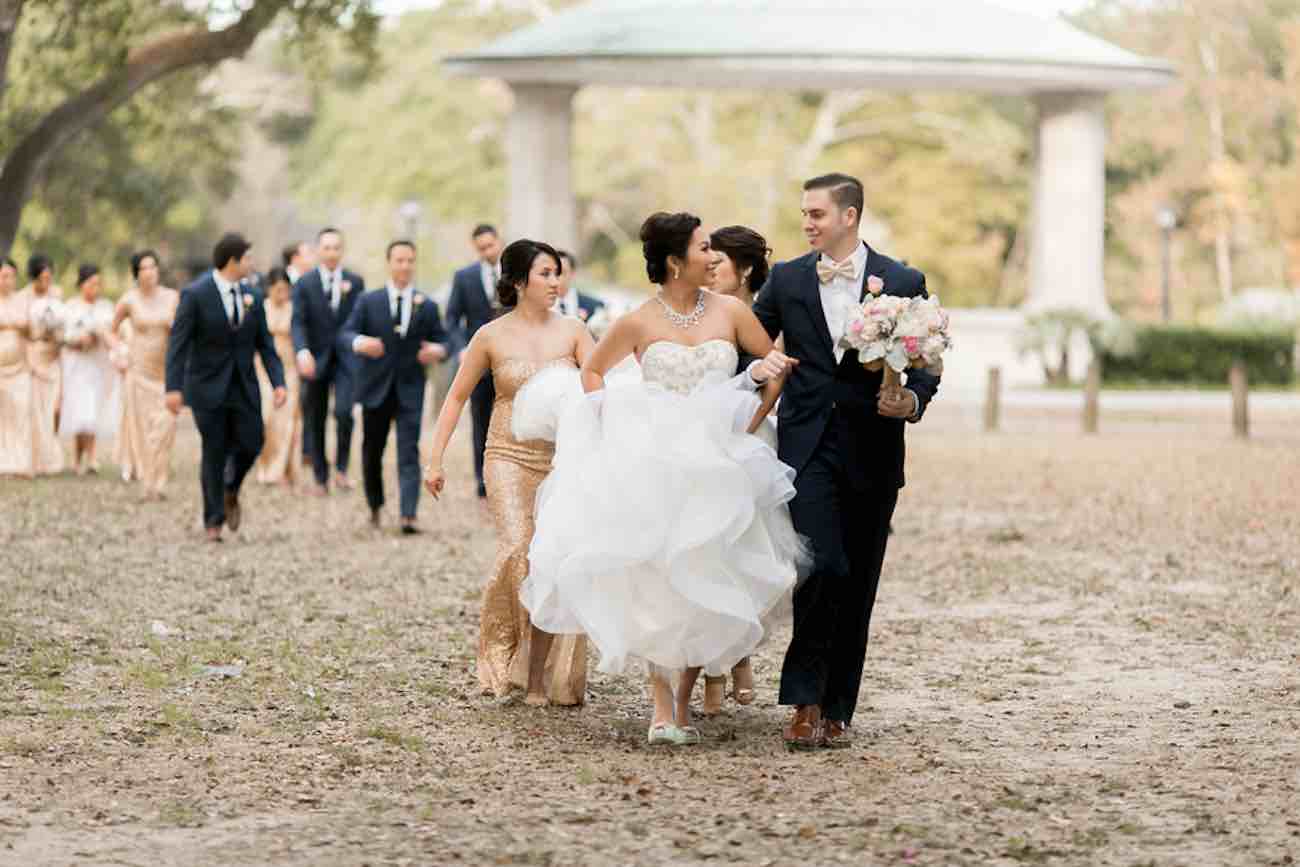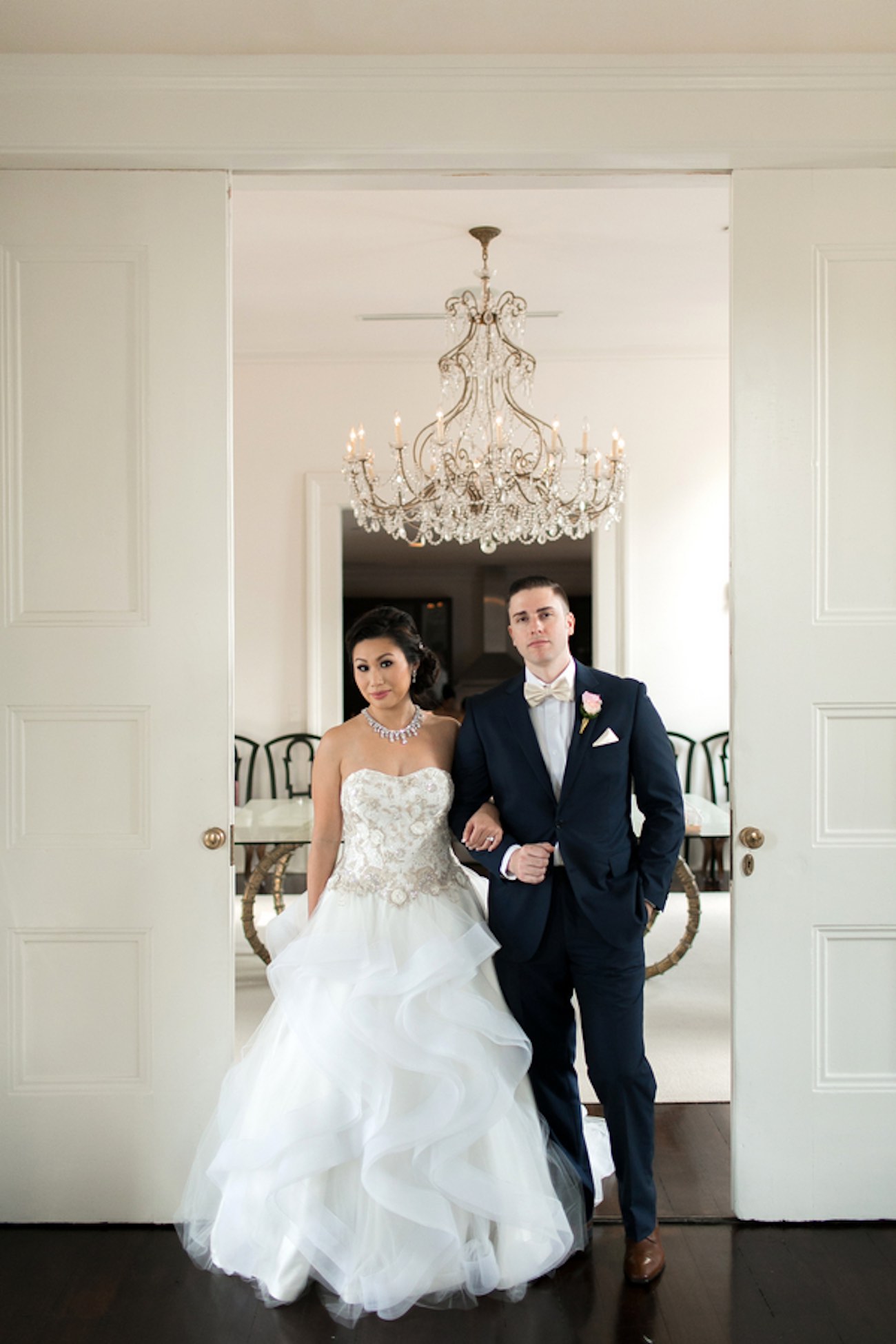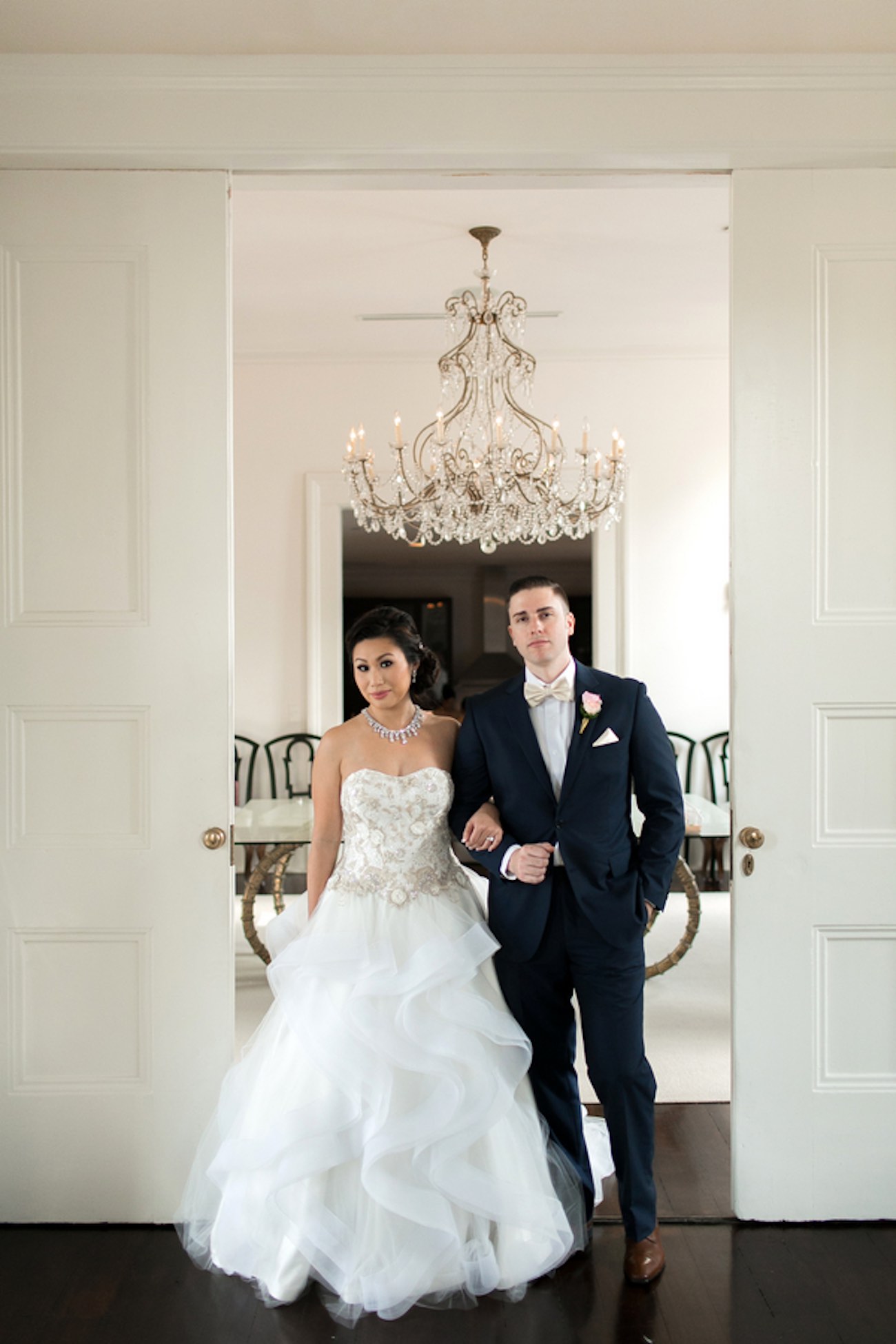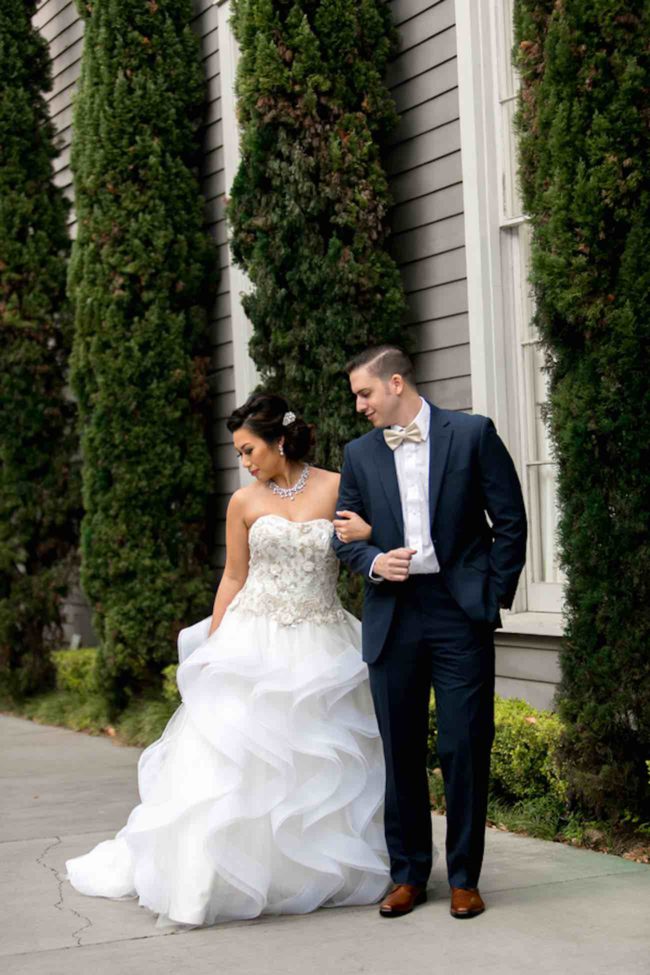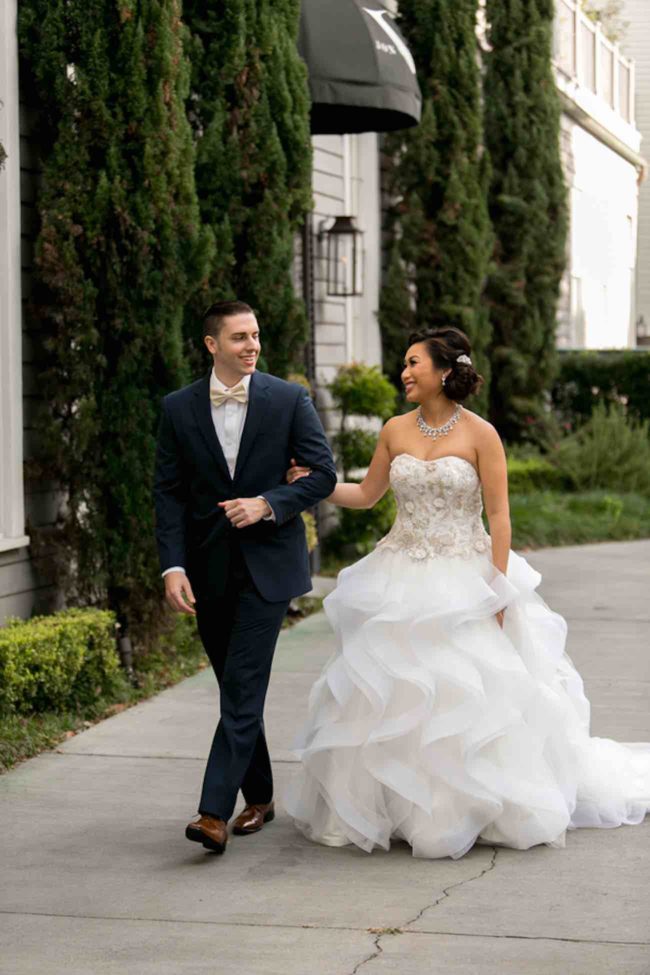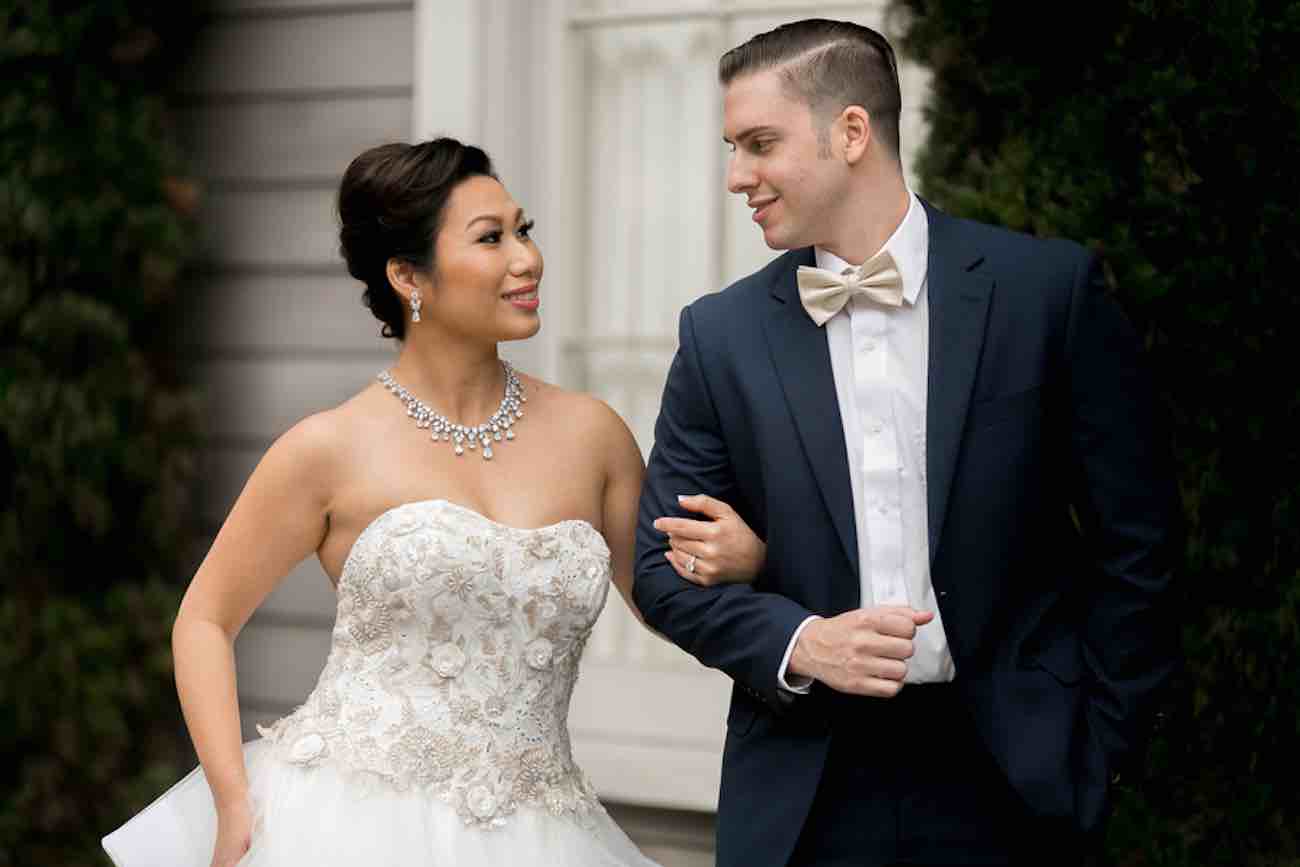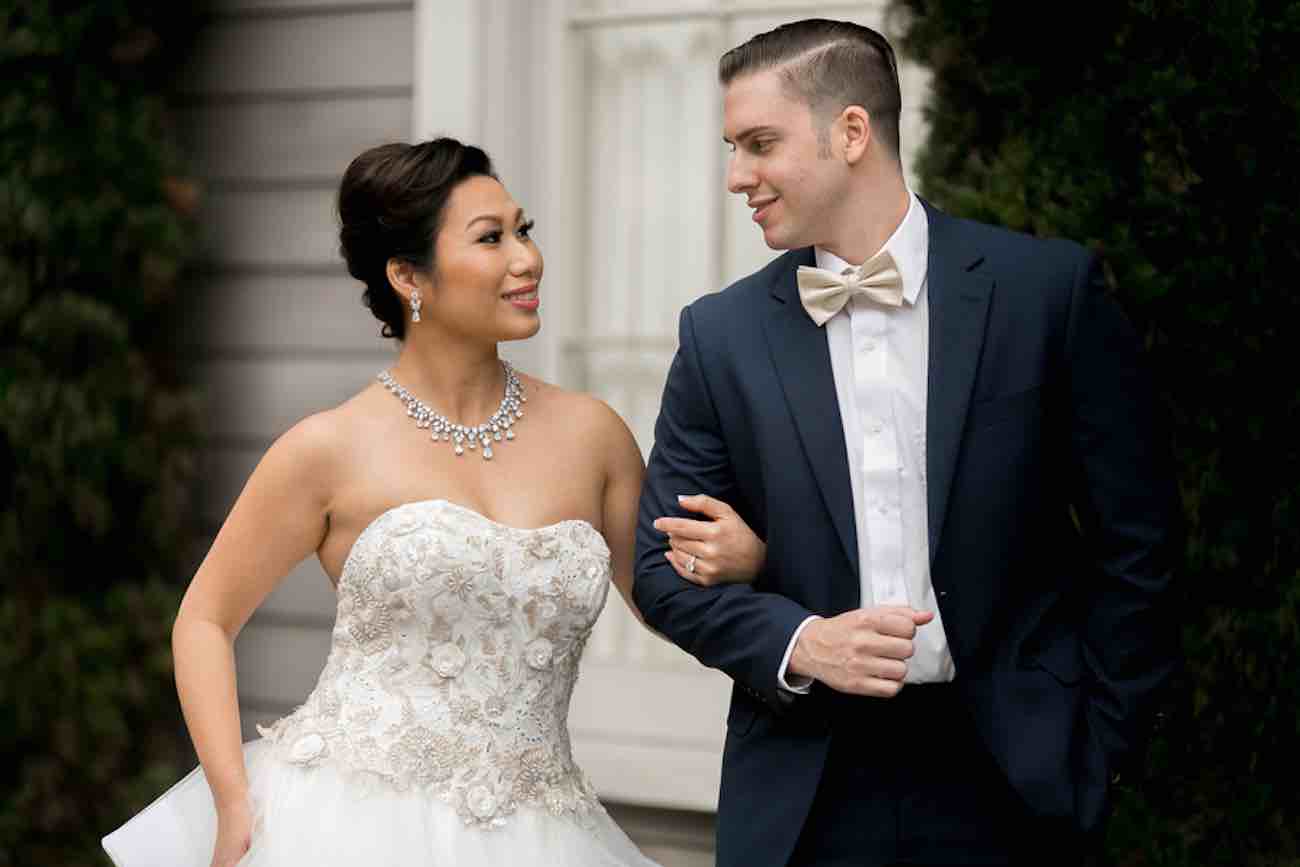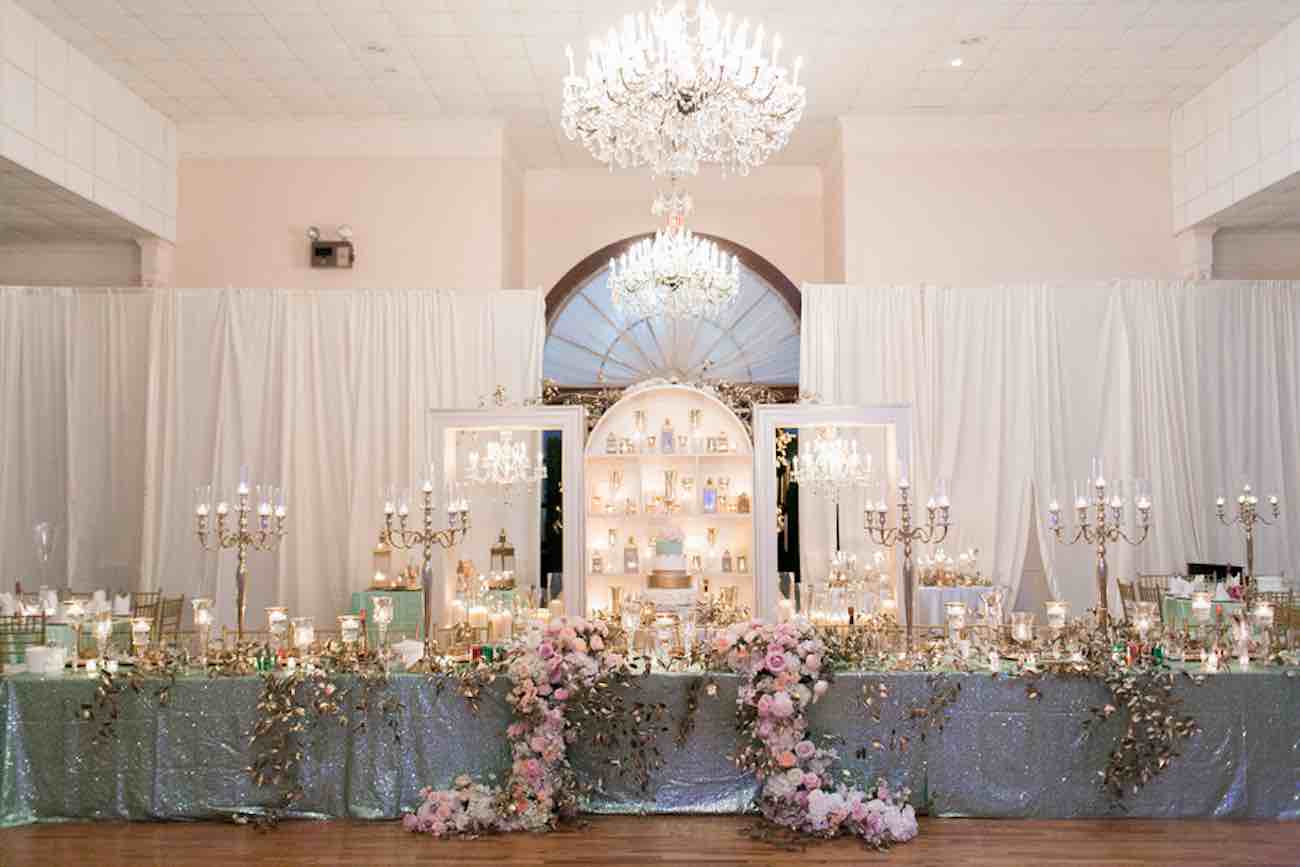 I teared up when I first saw my wedding bouquet. It was perfect. Then it really hit me when I saw the flowers from the ceremony and the reception. The table decor was full of golden vines and candelabras. Gorgeous rows of garden flowers. The cake also tied into the whole color theme.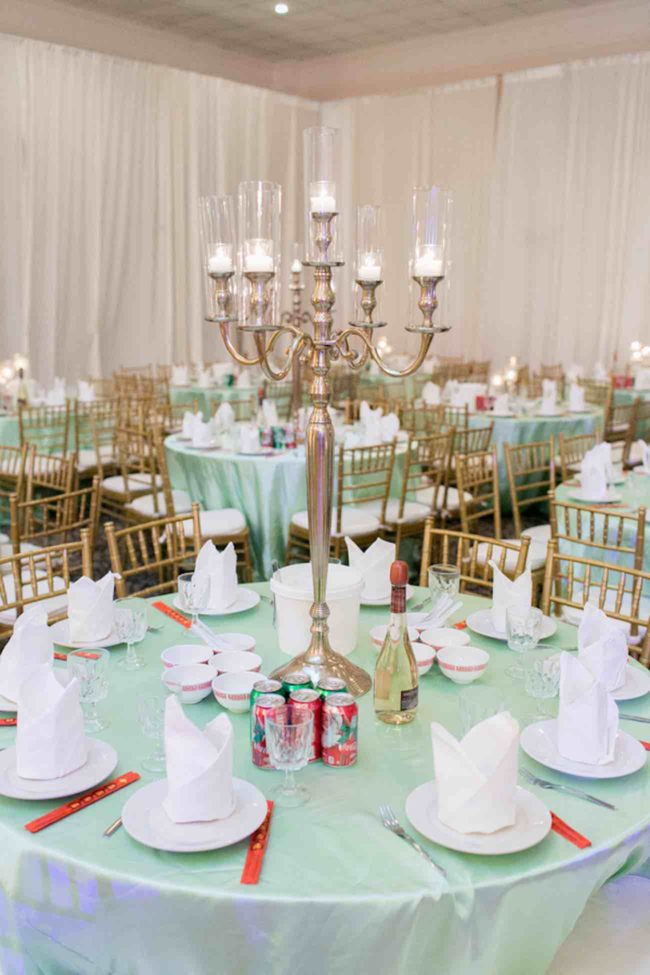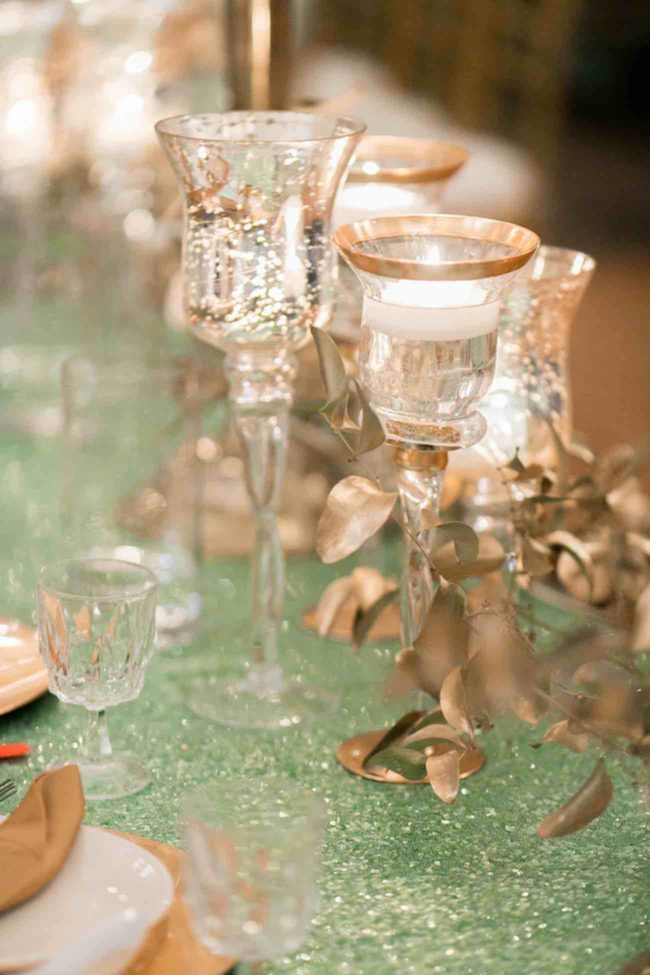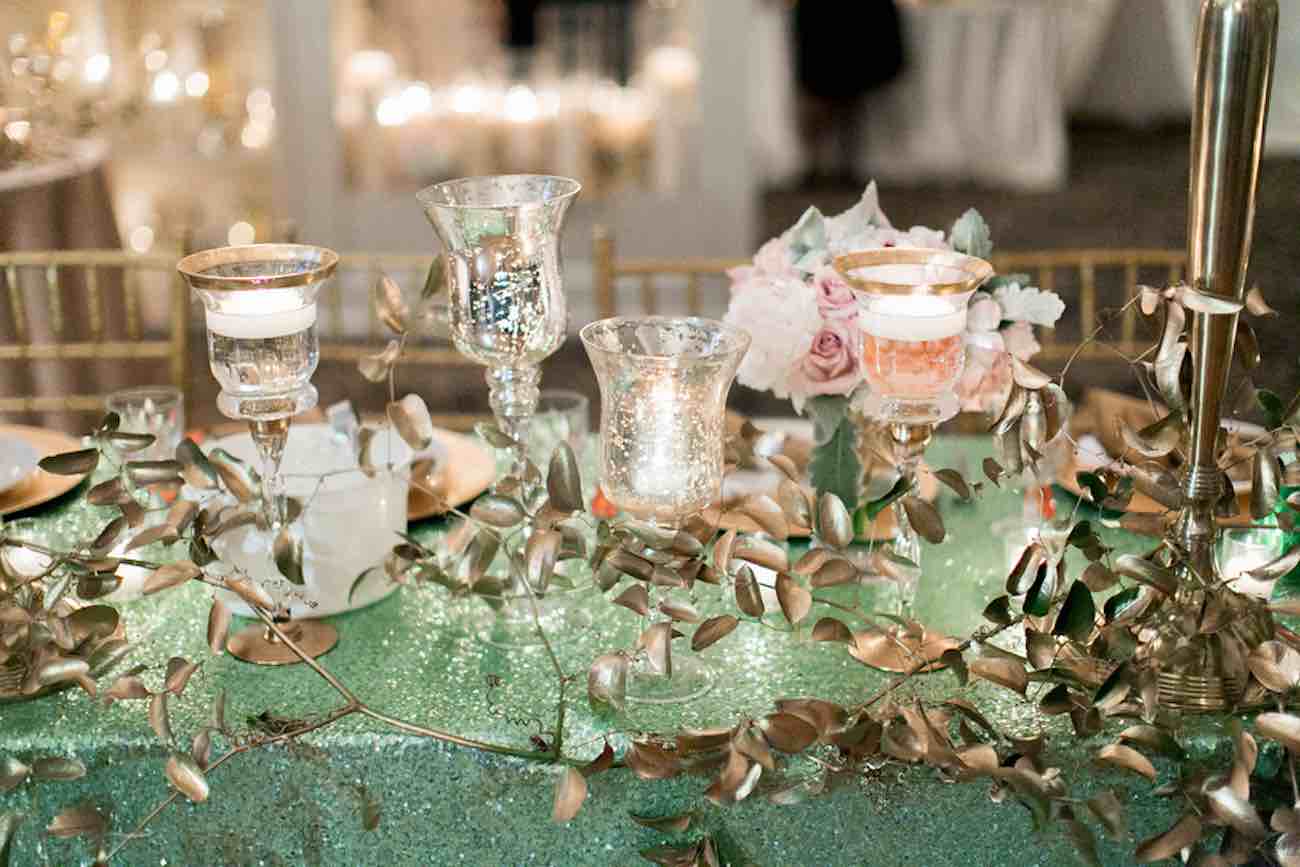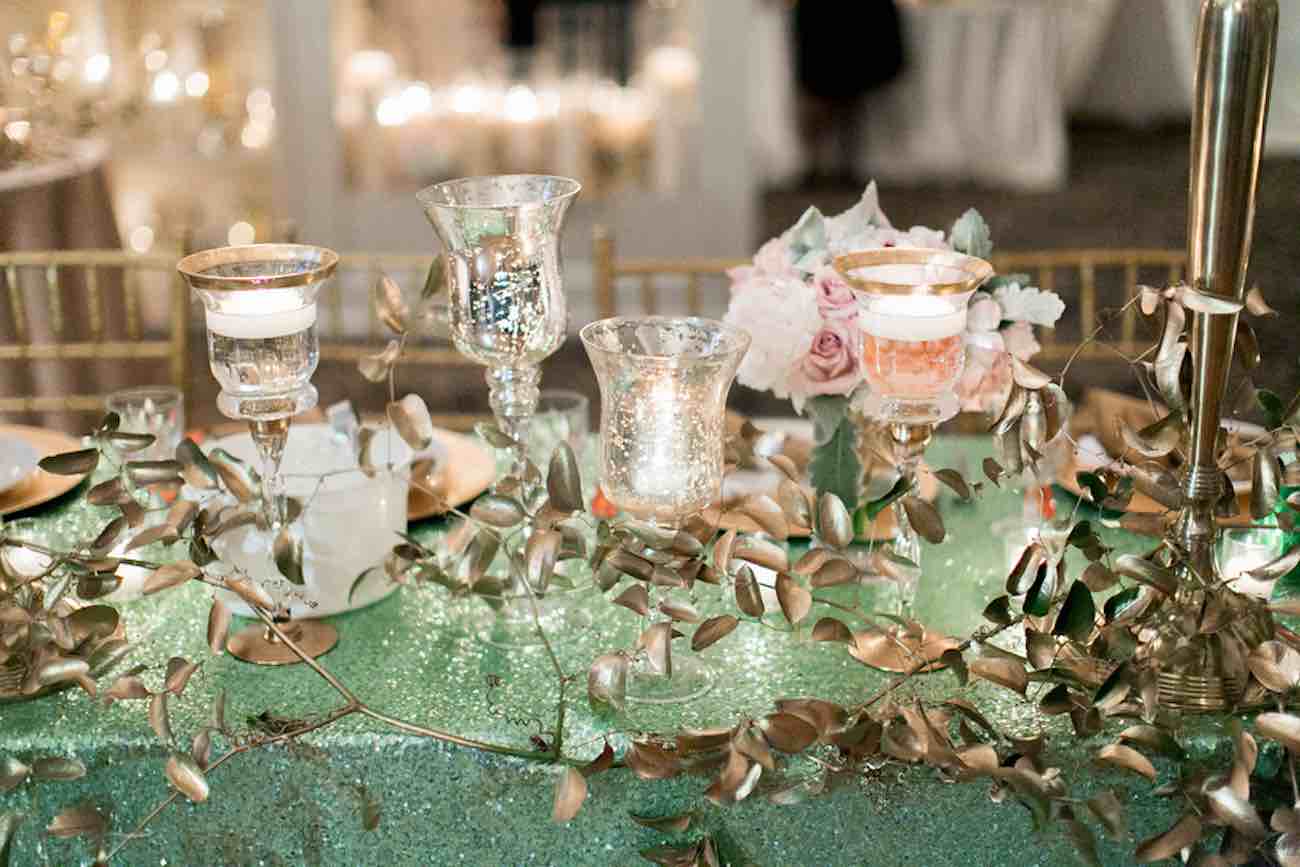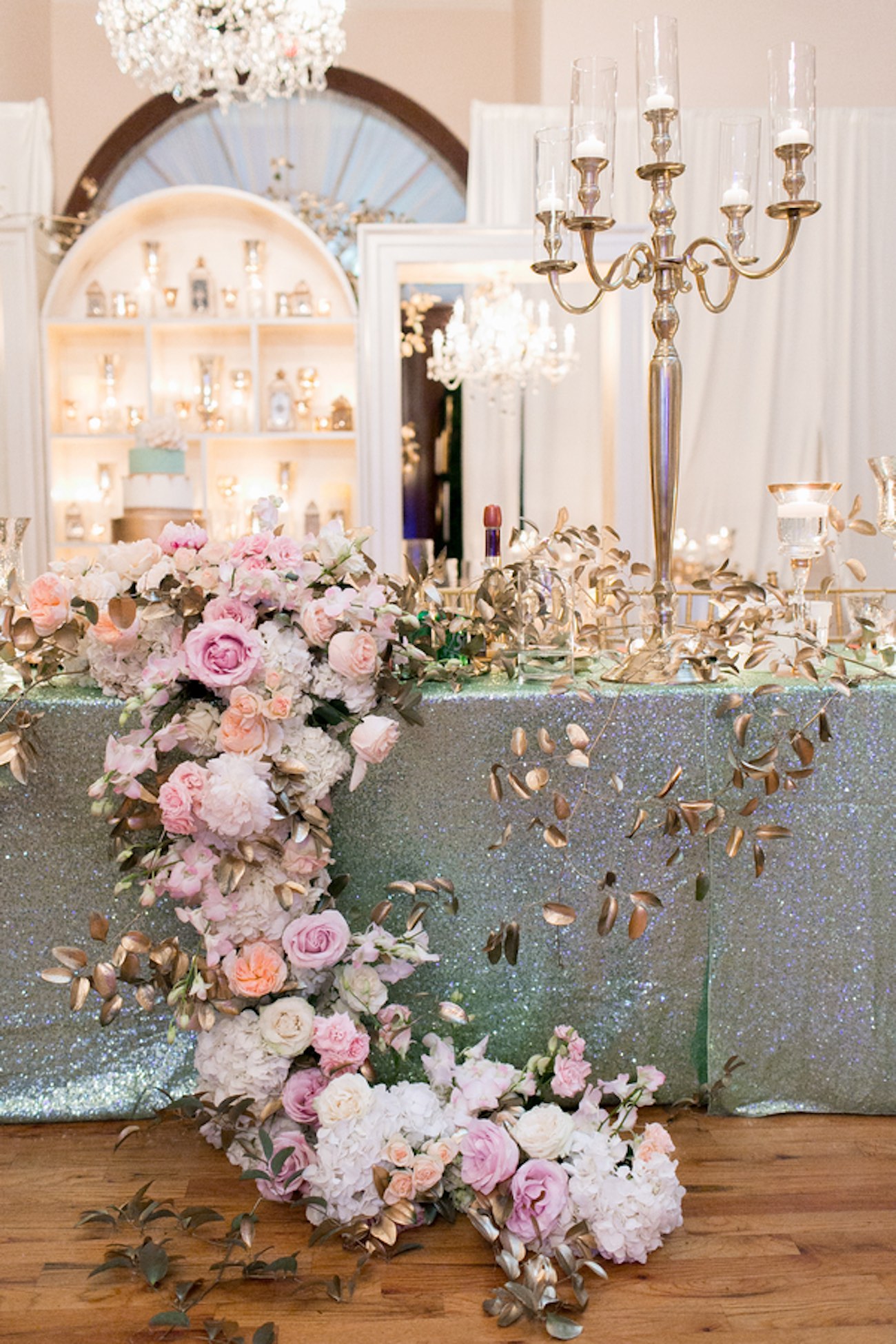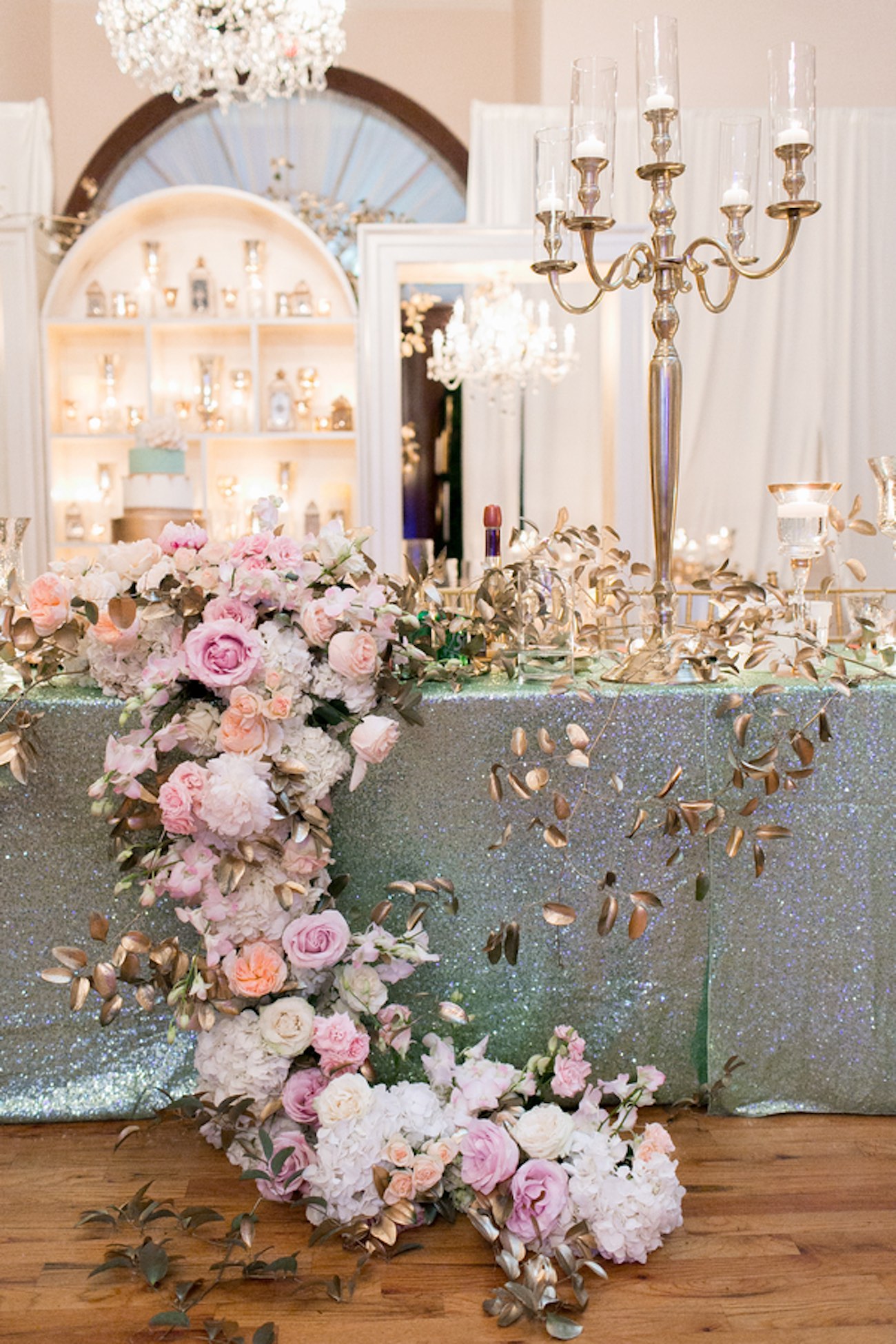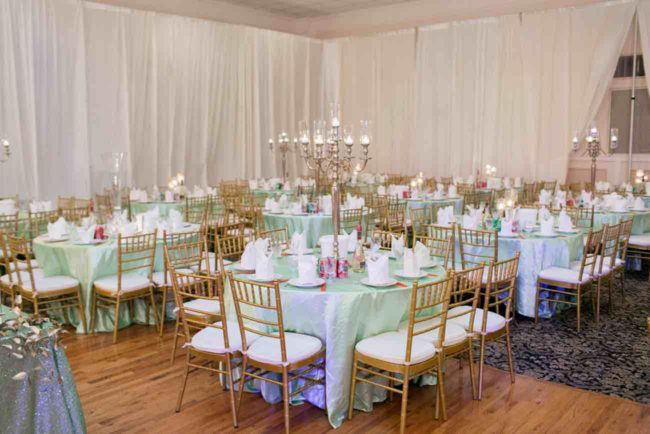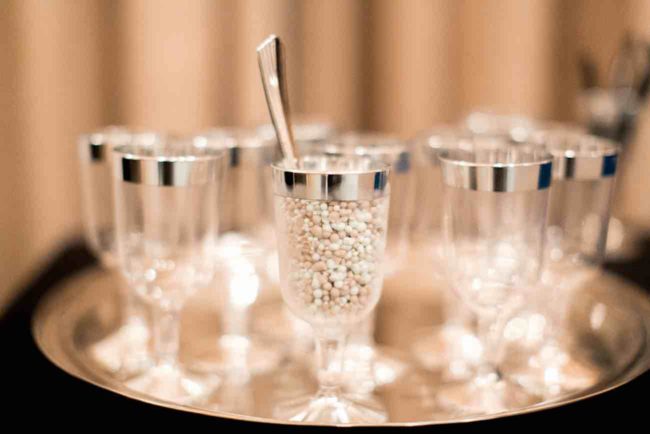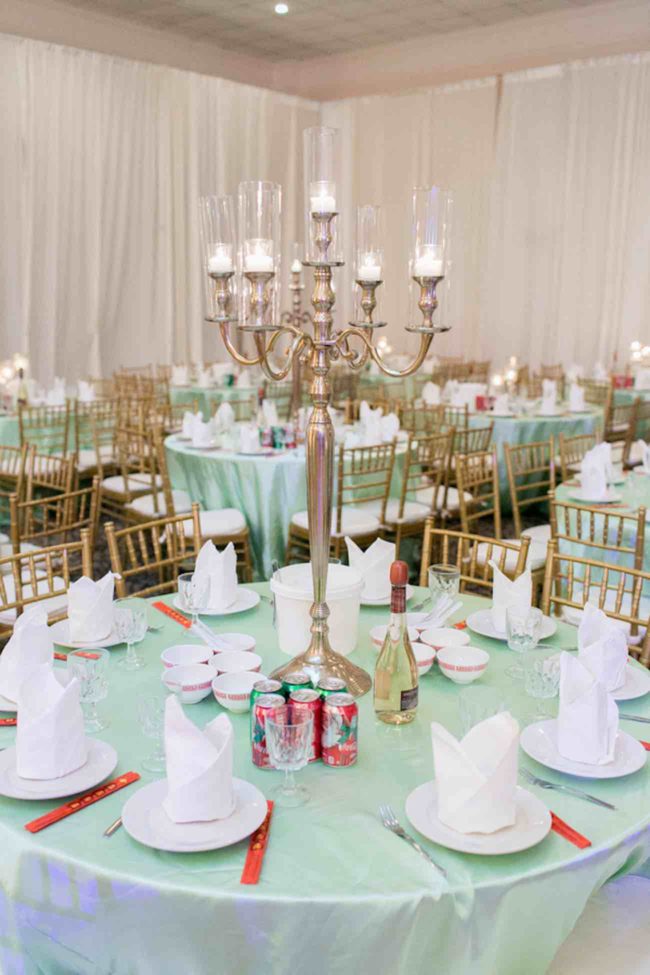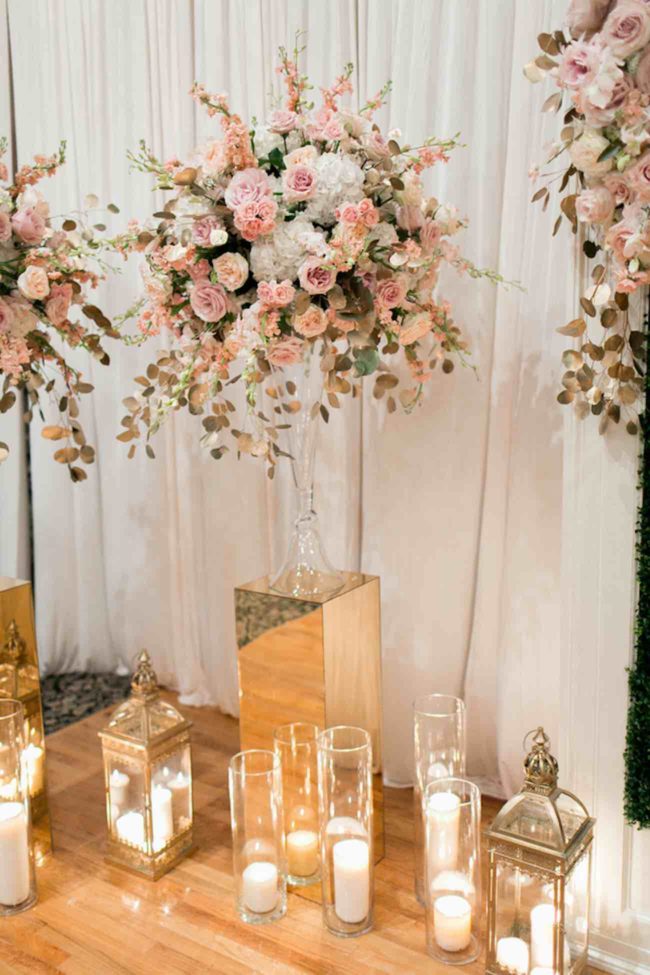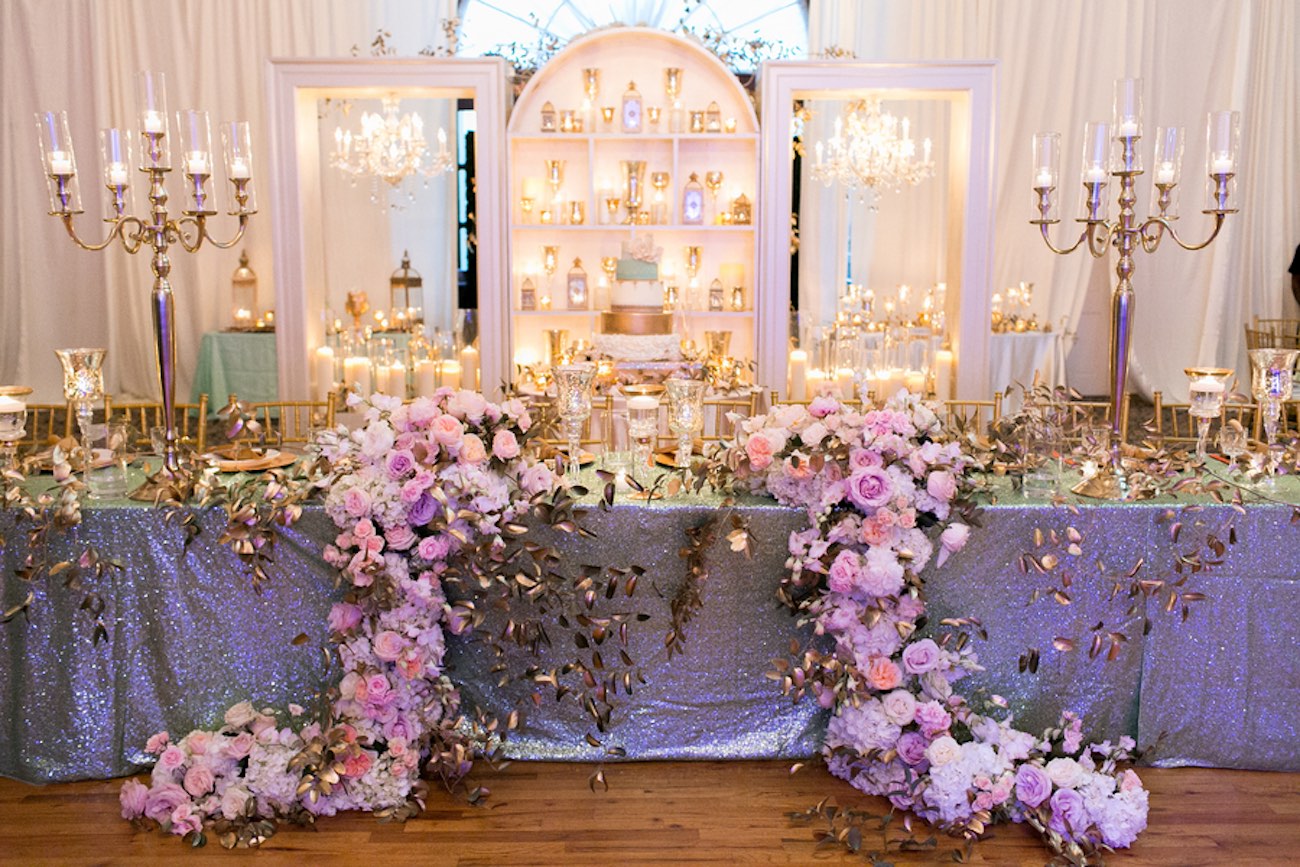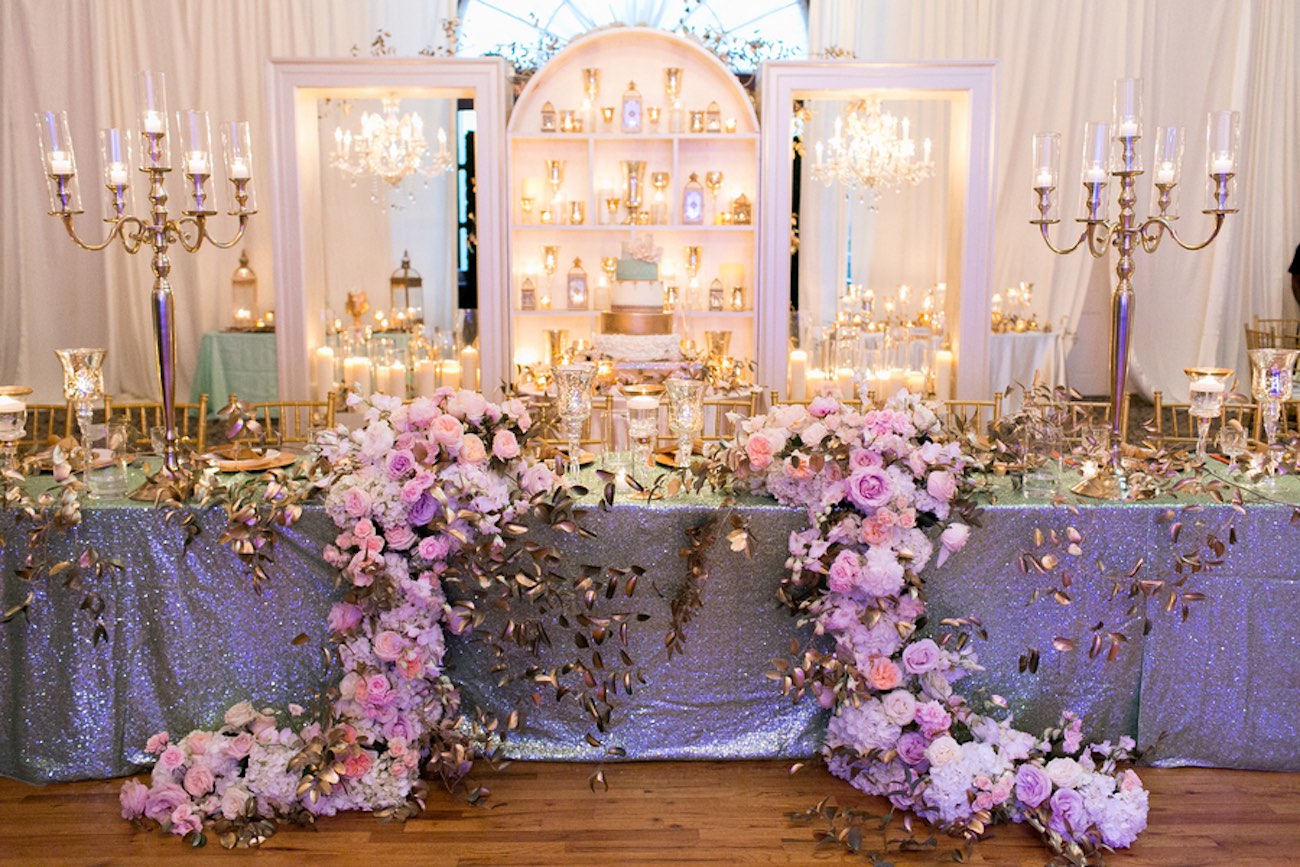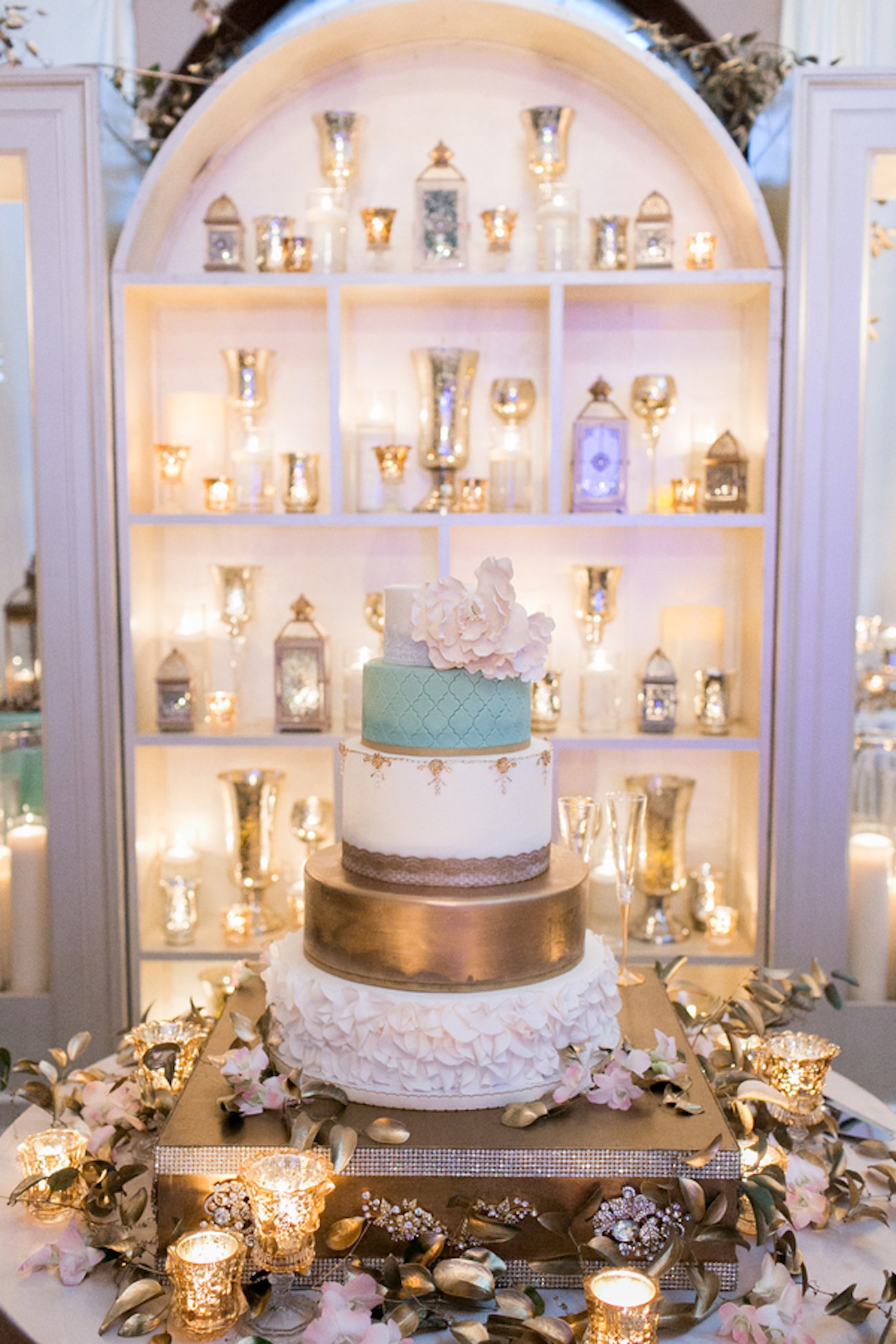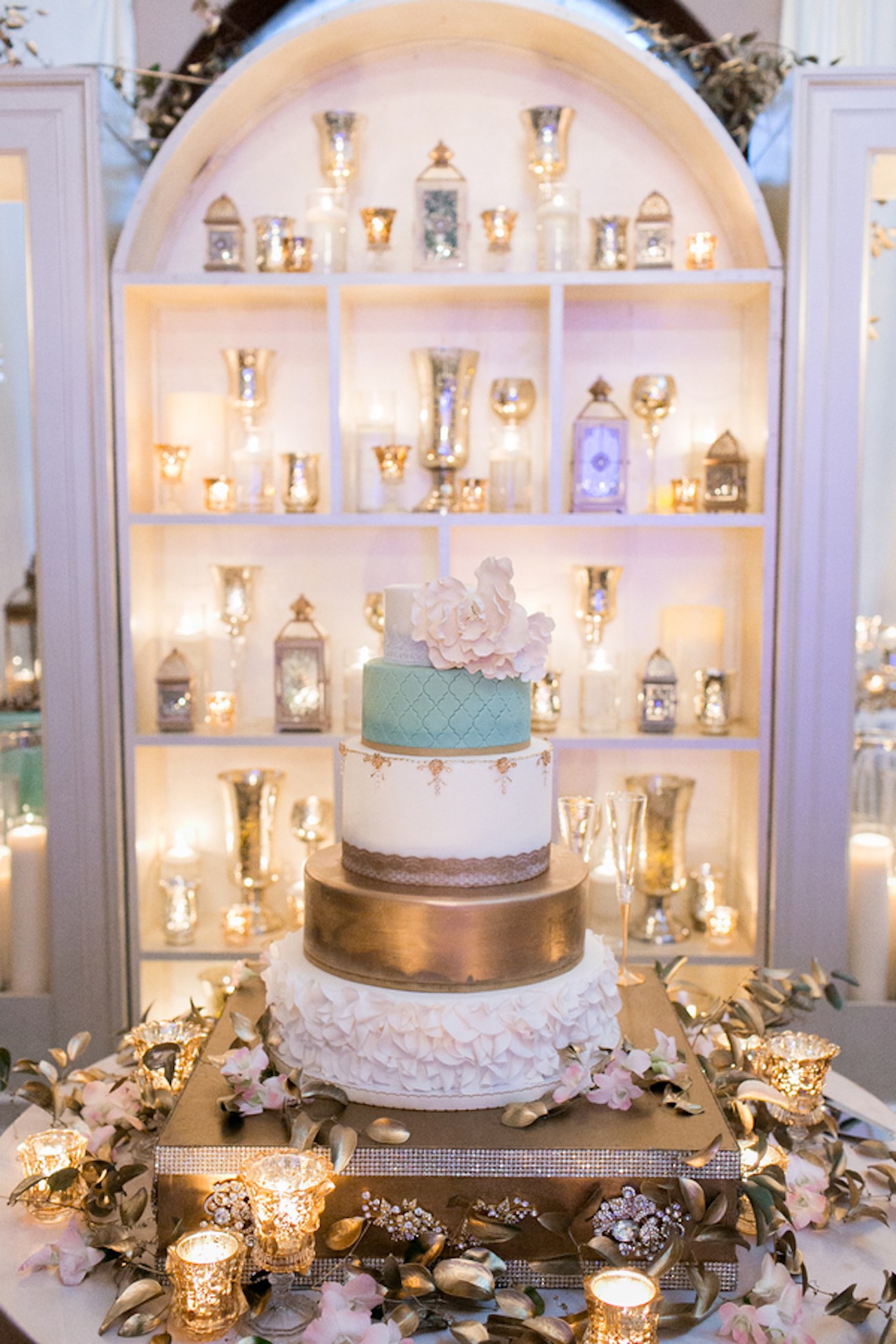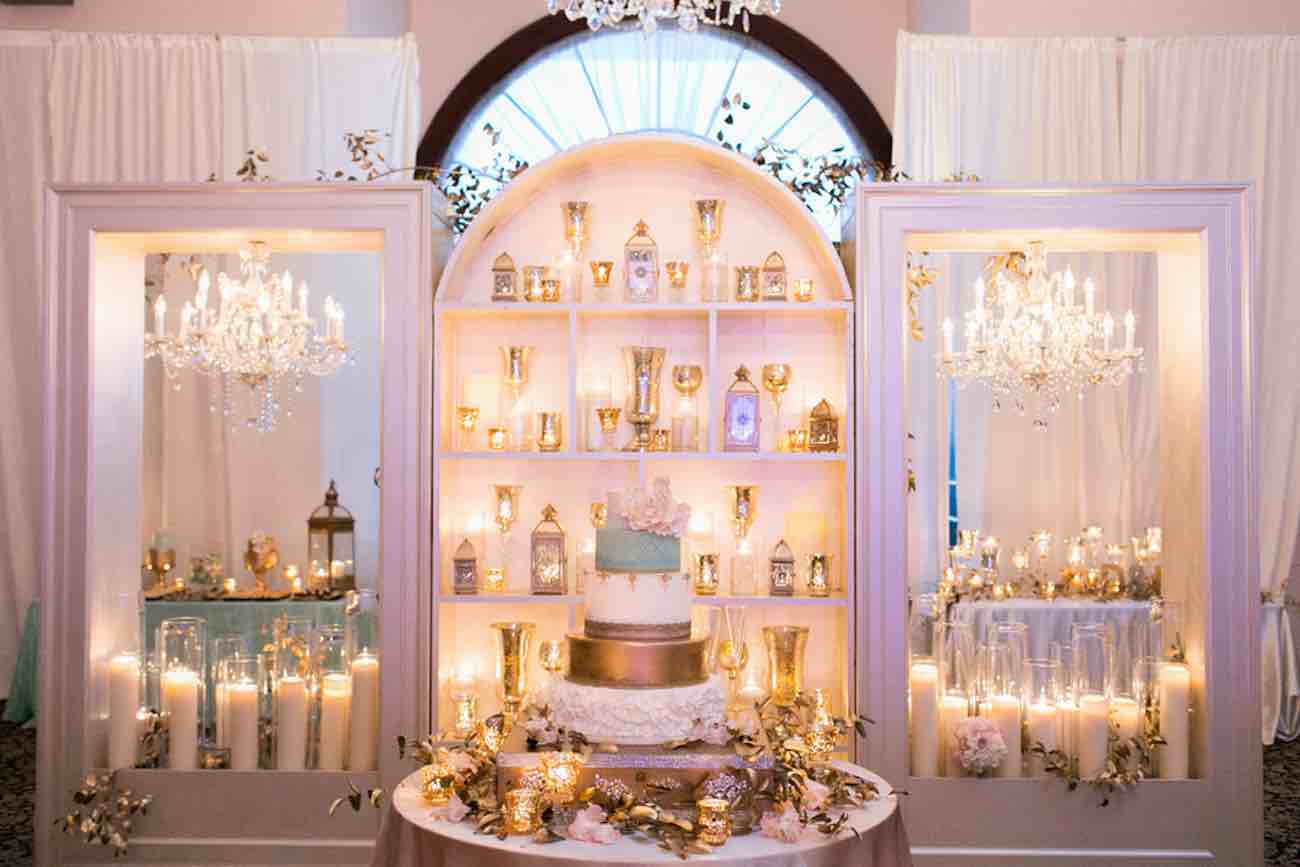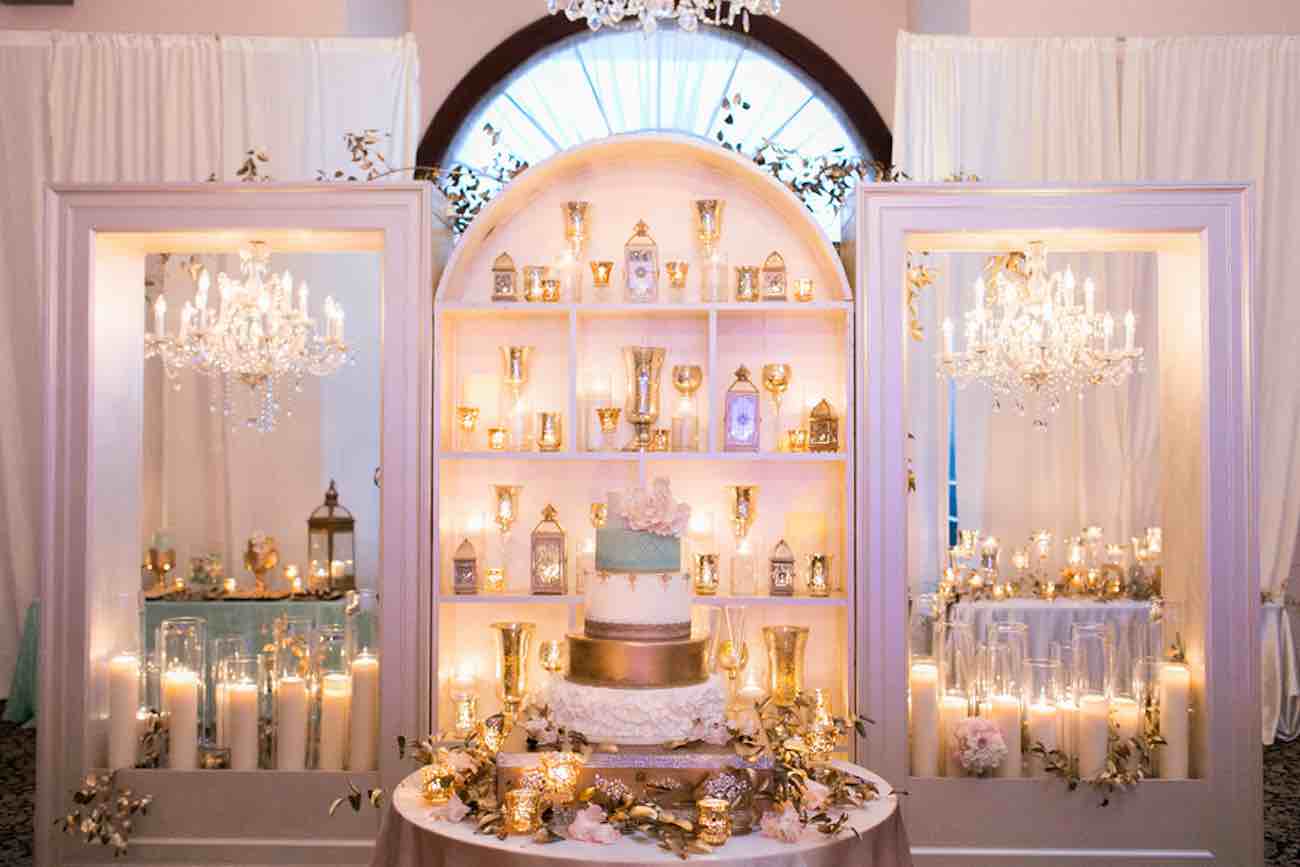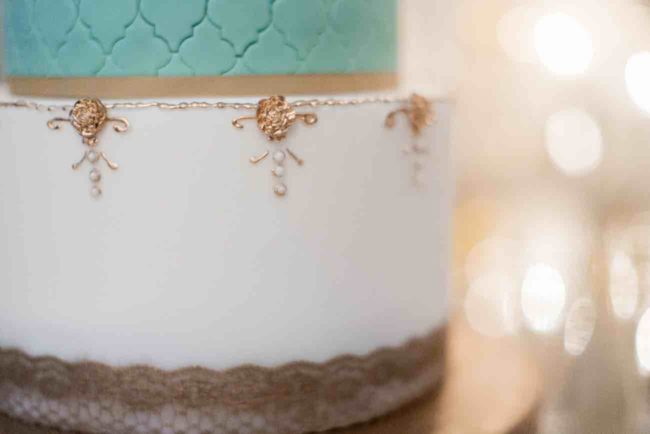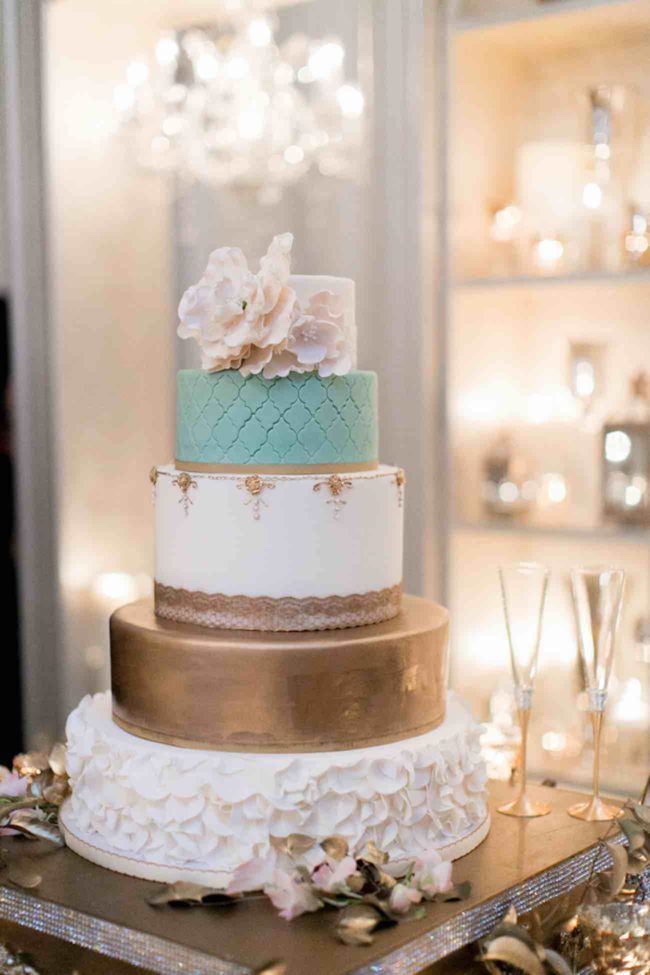 Love Story: We met through a mutual friend once and it was just a simple hello and goodbye. Three months later we were introduce through another mutual friend and decided to give it a shot. I did not make our first date easy because I asked him to allow my best friend to join us for our date. He was very understanding and we ended going on a date with my best friend as our third wheel. We had a simple dinner and ended the night in front of the St. Louis cathedral with our palms read by a wizard. He told us that we would be married and I would live to be 91 and Dudley will be 83.
Seven years later he tricked me into doing a caricature drawing in front of the St. Louis cathedral. The picture drawn showed Dudley proposing to me and I still had no clue what was going on. He ended up getting down on one knee and that's when I knew.
Wedding Planning Advice:
Enjoy wedding planning and don't let it stress you out.
The best way to avoid the stress is to hire a wedding planner.
Pick the colors you love and go with it.
Always get ideas from different websites. It may help inspire you to do something different.
Keep it simple but elegant.
Call and book all vendors you already have in mind.
Do your research. Prioritize the things you really want for the wedding. Less is more.
Wedding Vendors