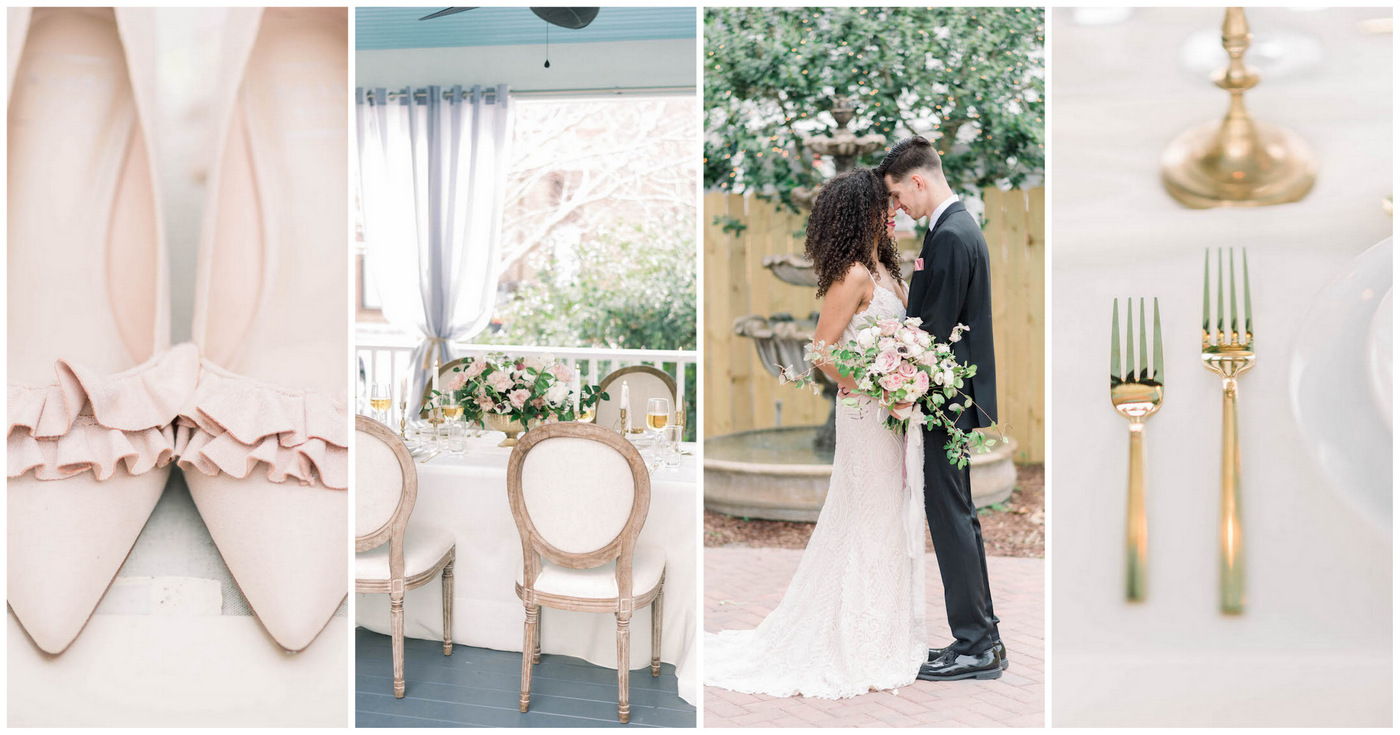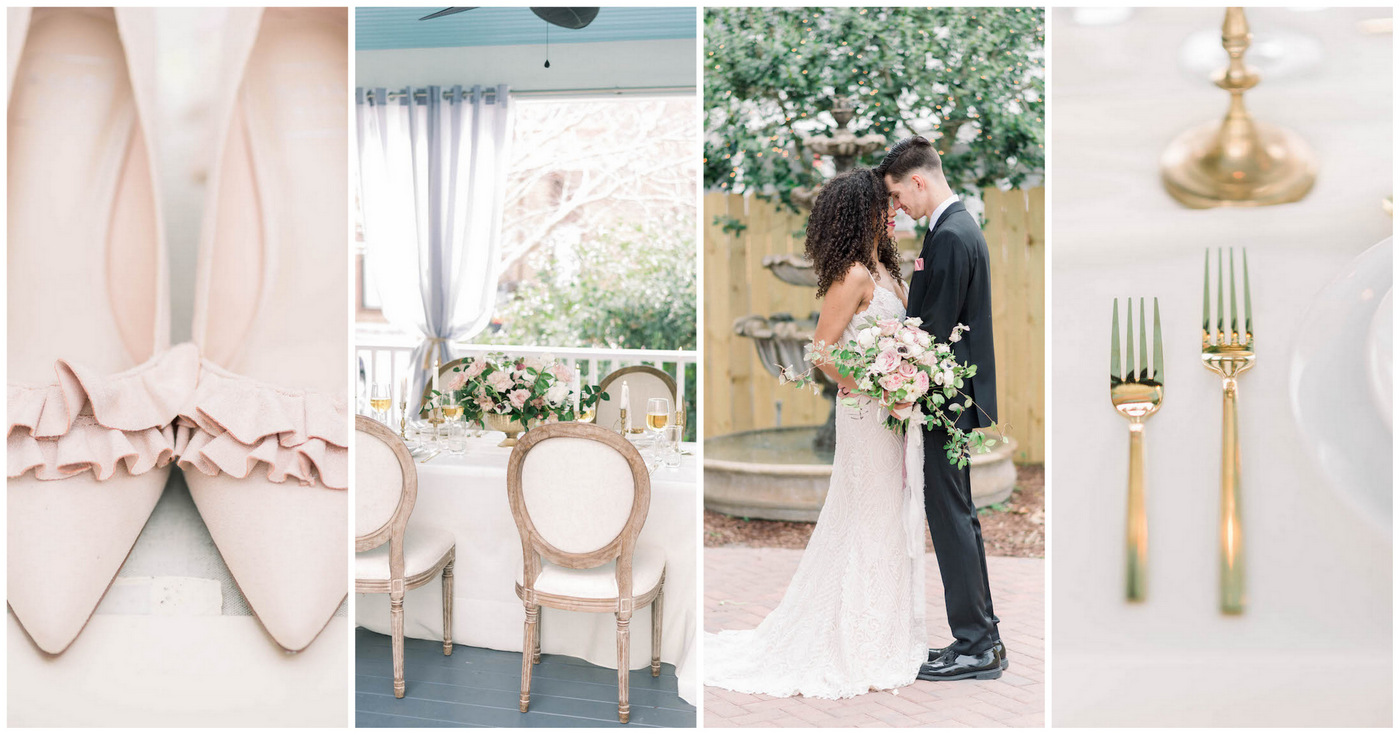 This light pink and gold Spring wedding inspiration brings to mind sunshine, warmth, and flowers in bloom. It's a day all about the soft romantic feel and fun pops of color that spring weddings bring.  An intimate gathering of the couple's closest friends and family, painted in a palette of light pink, cream, and gold with touches of turquoise.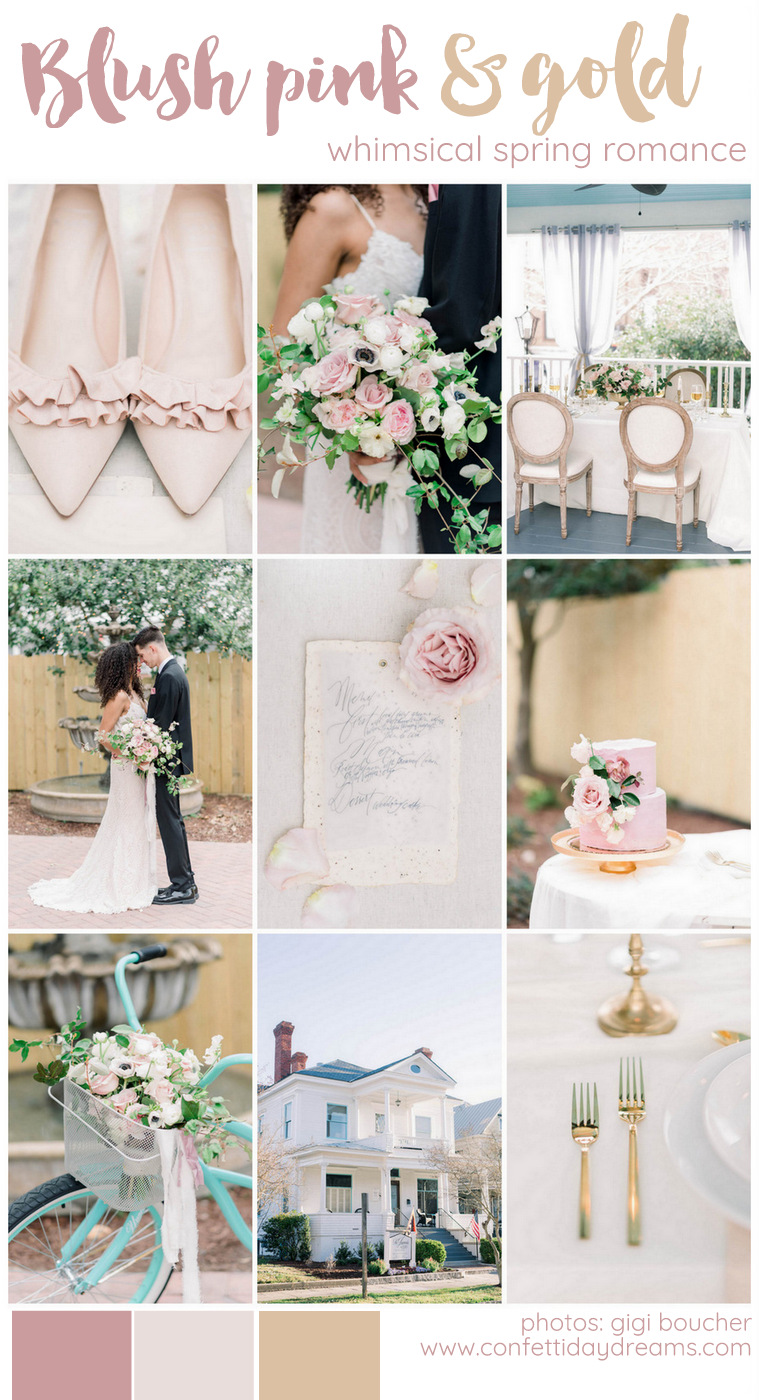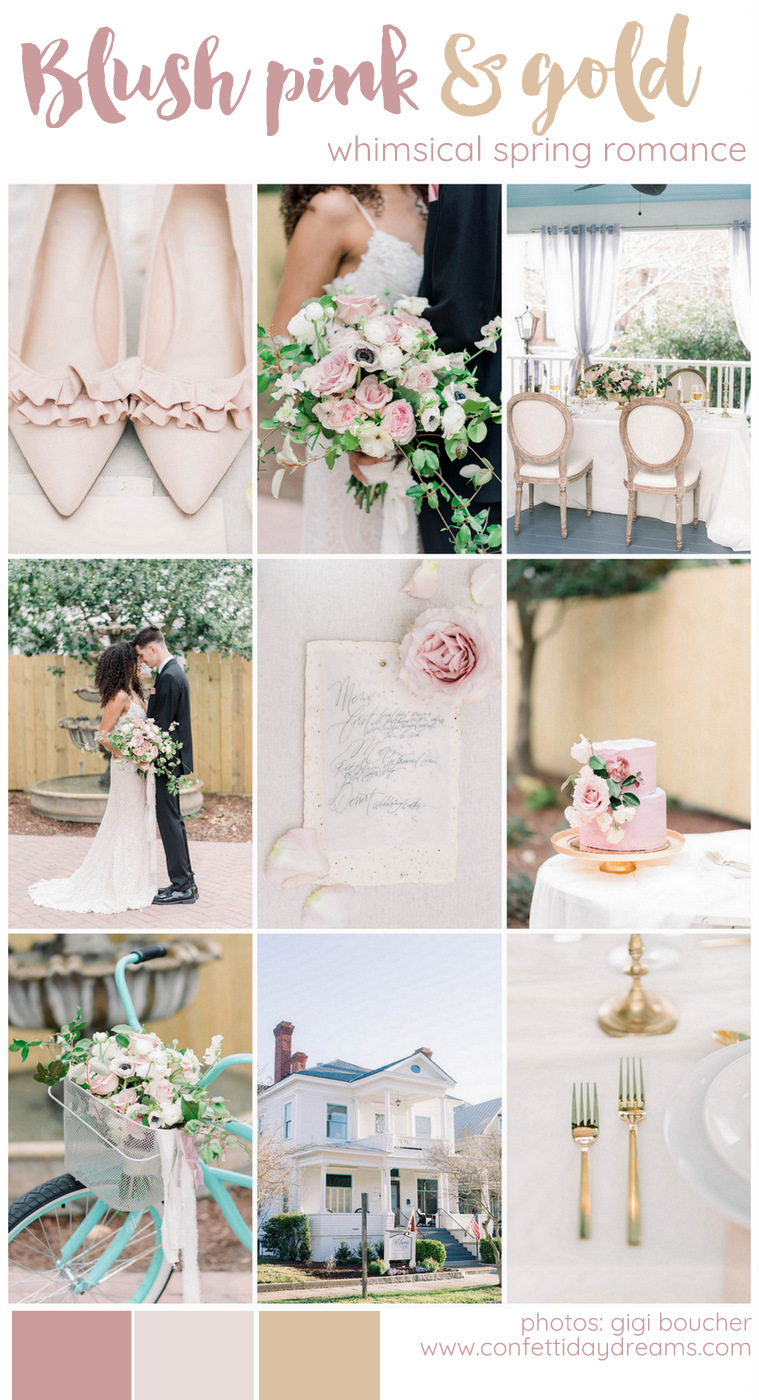 Photographer Gigi Boucher, from Iowa, captured this whimsical wedding vision in light gold and pink, and I love it!
Light Pink + Gold Spring Wedding Ideas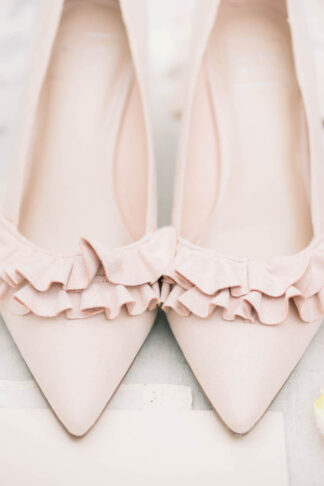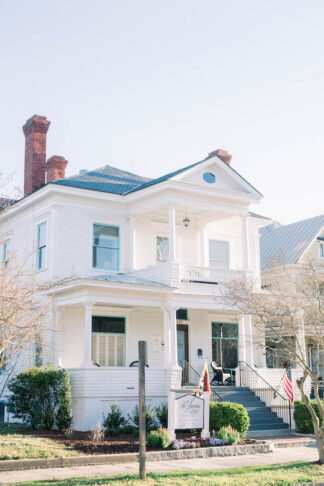 Wedding Venue: The historic charm of The Jarvis at 220 made it a beautiful spot for an intimate, romantic, and charming spring wedding. The Jarvis at 220 has a big wrap around porch, and lots of outdoor space, allowing a reception to take advantage of the spring warmth. The fountain and trees with string lights are such a romantic spot for portraits!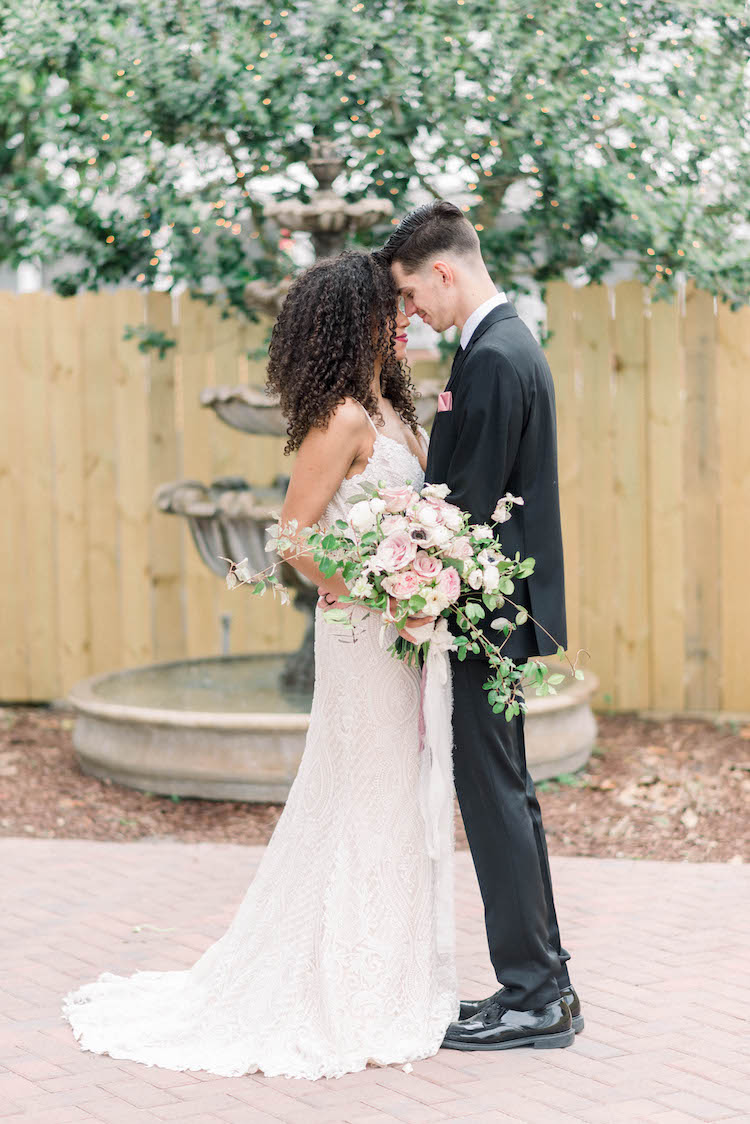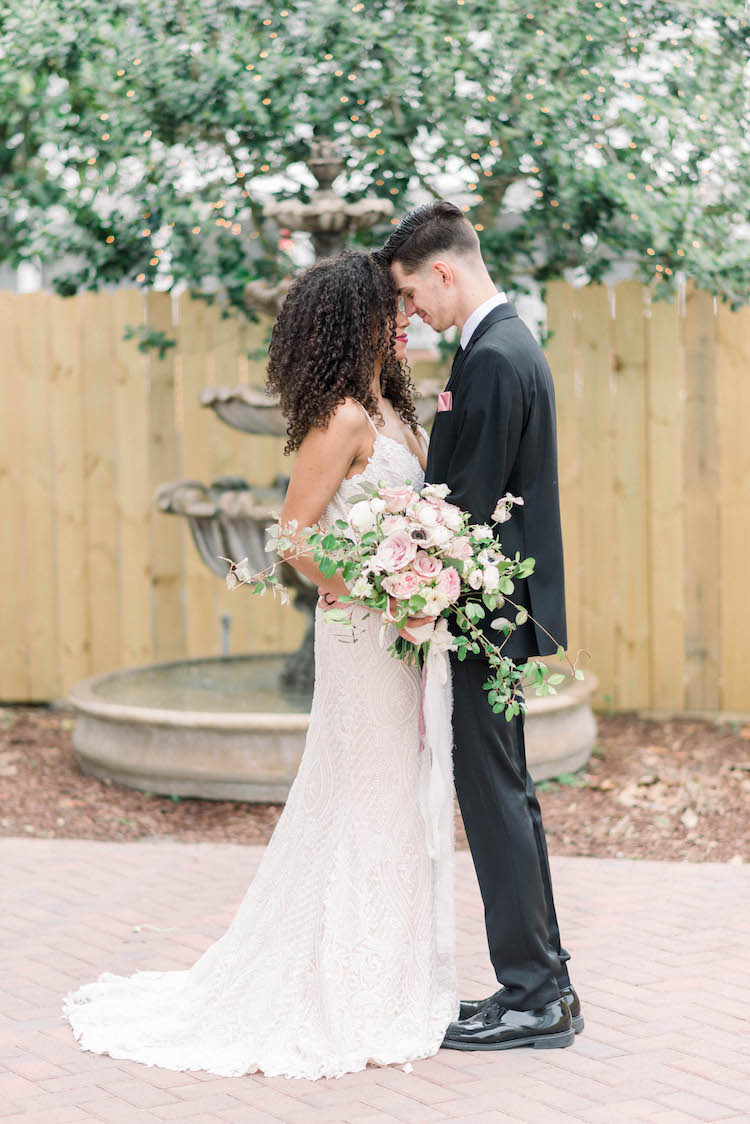 Attire: The bride's gown from Kelly Chase Couture is light pink with a lace overlay. The pink undertones, strappy details and fit of the dress are just perfect for a spring wedding. The groom wears a classic black tux. His pink pocket square add a touch of color and whimsy to his classic look.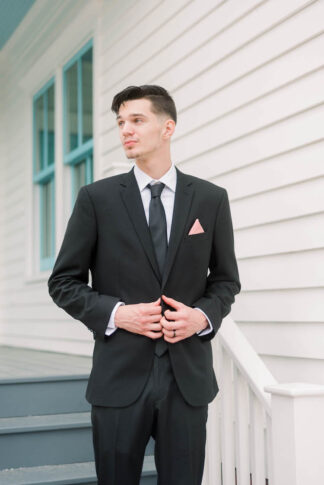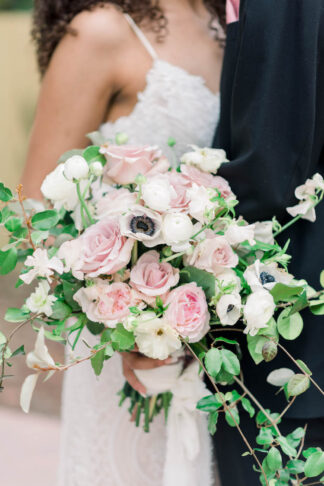 Spring Wedding Florals: Jerrye Gordon Events designed a spring wedding bouquet with pink rose buds, and white anemone. The ribbon on the bouquet adds a soft touch. The centerpiece for the reception setup featured the same flowers as the bouquet for a cohesive look.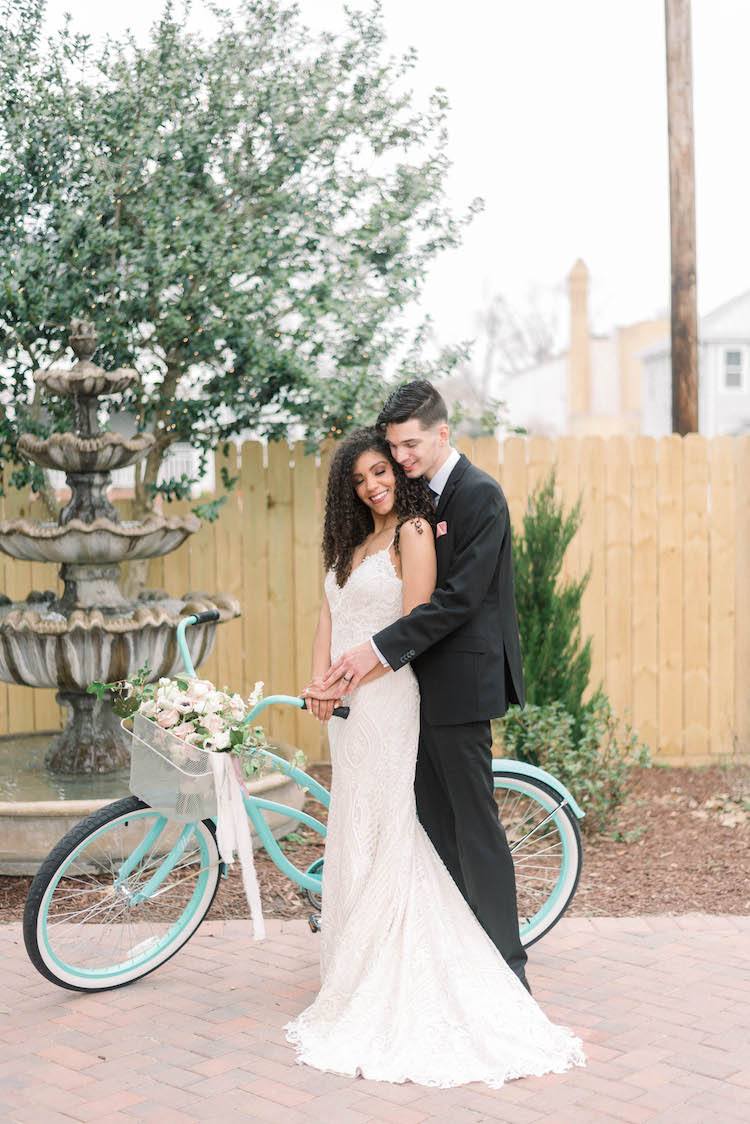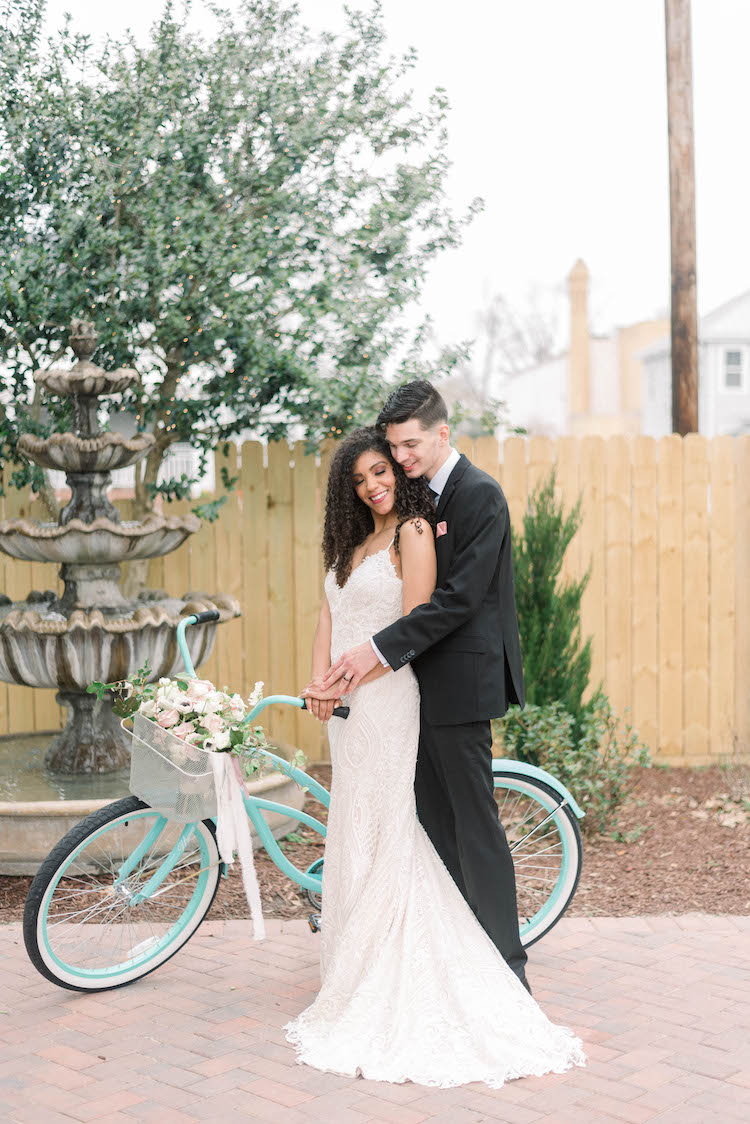 The cute wedding bicycle provided by the venue is so fun!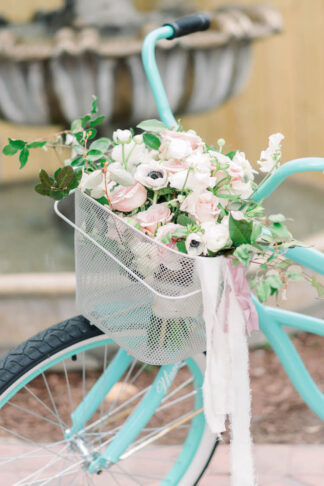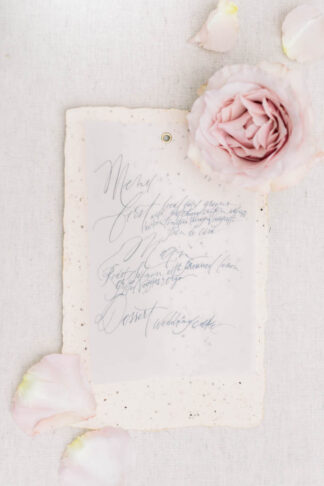 Spring Wedding Invitations: Cream colored, textured paper with rough edges and a script font create a natural, romantic invitation suite, designed by Bergen DeLeeuw.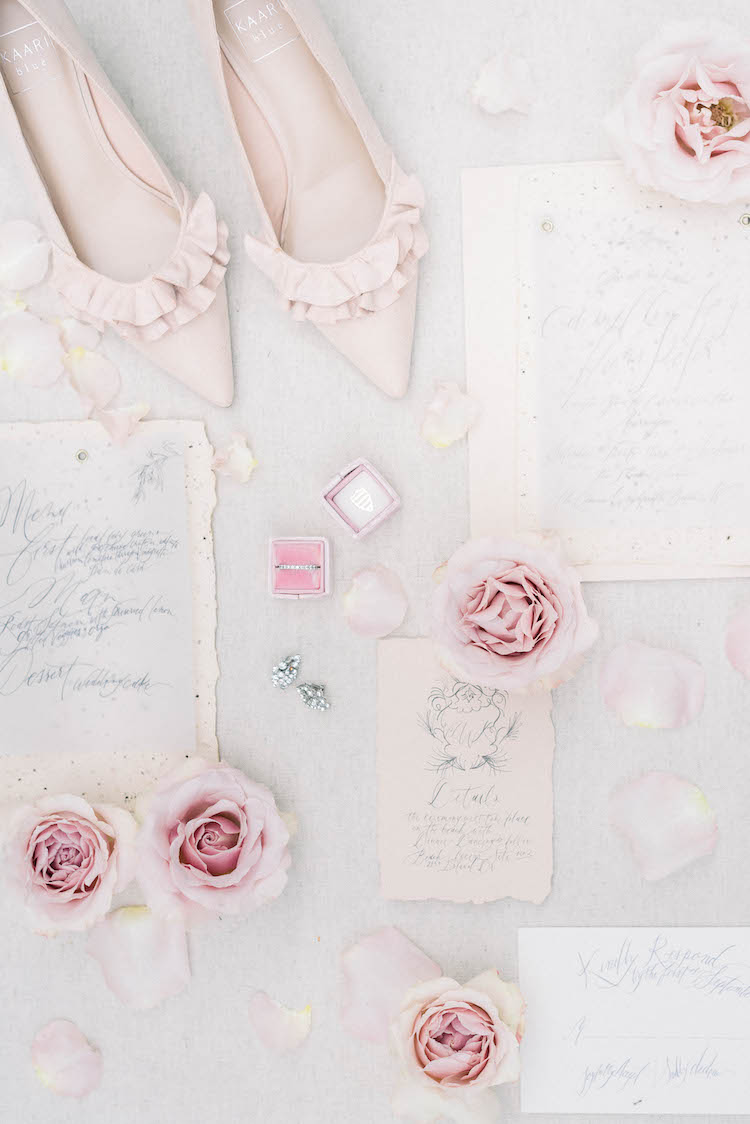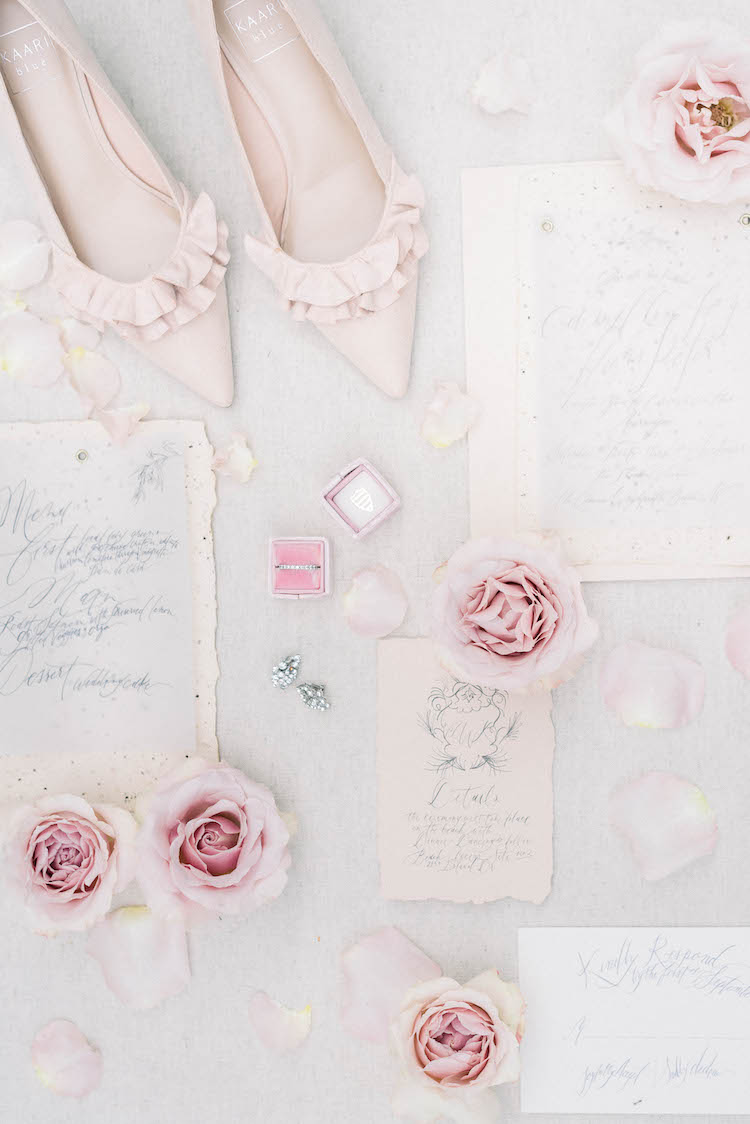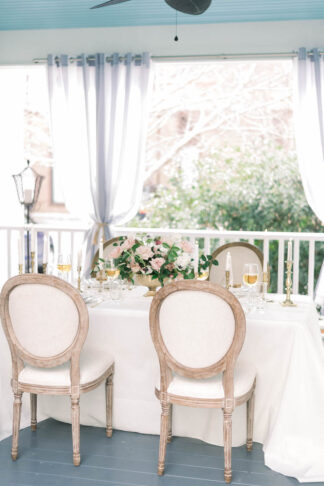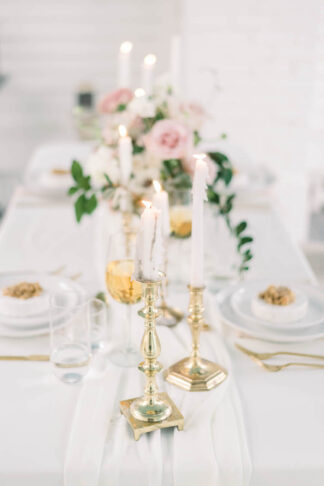 Light Pink + Gold Spring Wedding Reception: Picture an intimate gathering on a warm spring day filled with soft, light-colored linens, gold candlesticks and tableware from Charming & Quaint Event Rentals. Light grey/lavender curtains hang from the porch ceiling adding another level of softness and romance.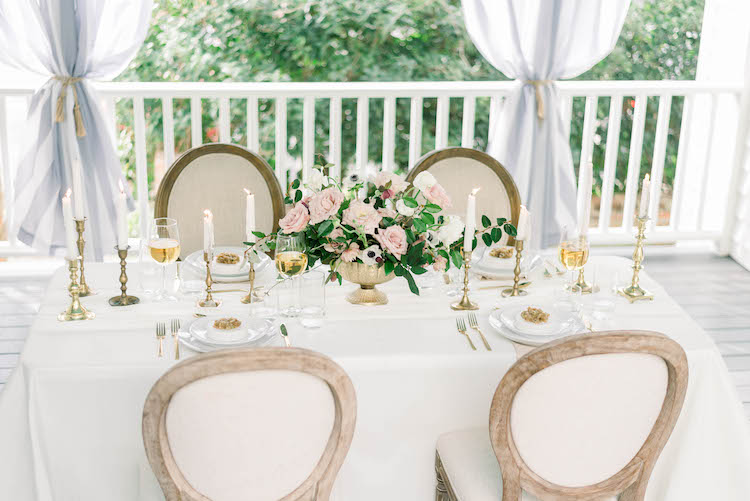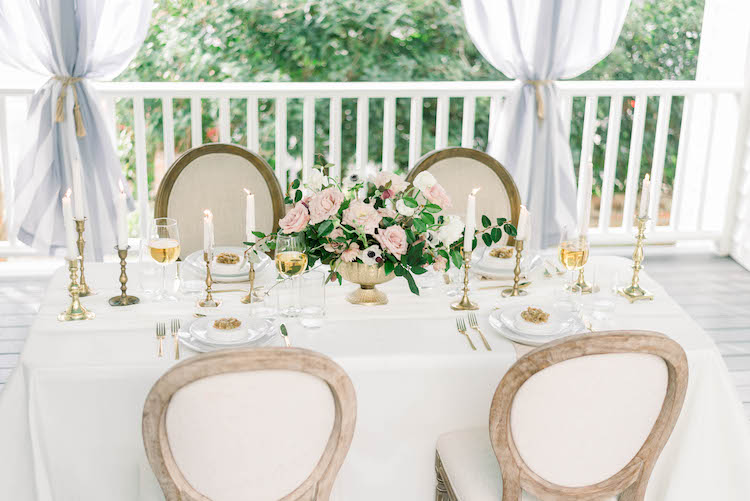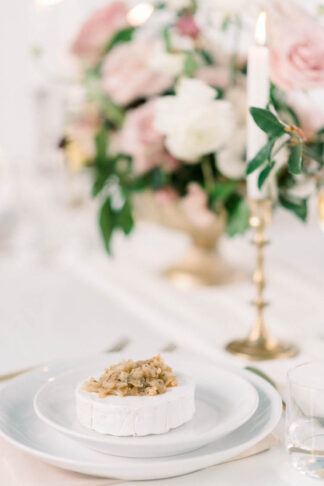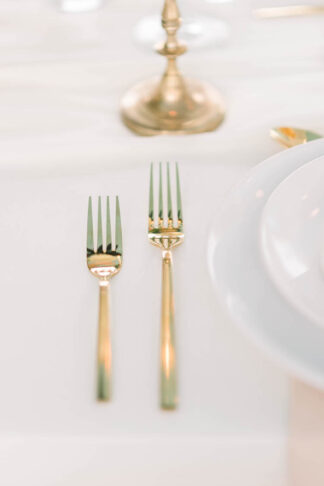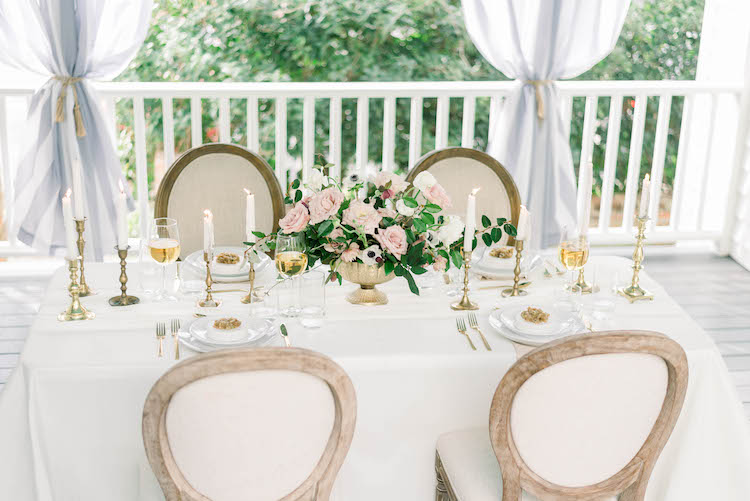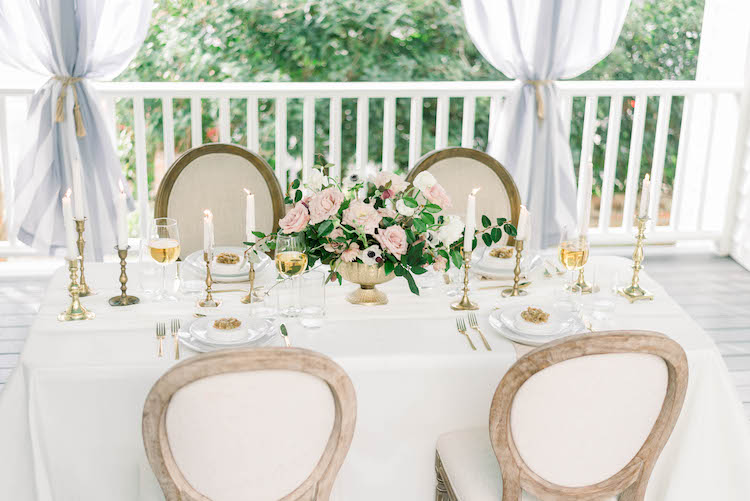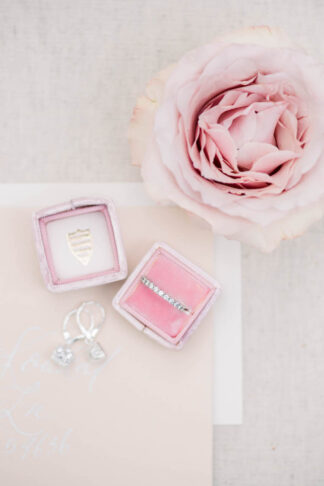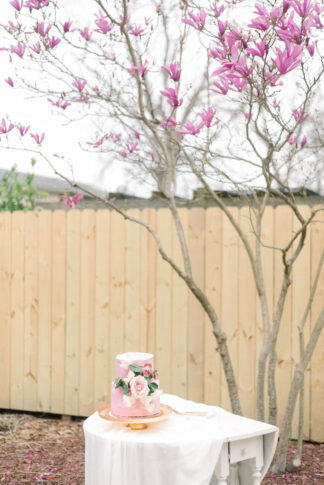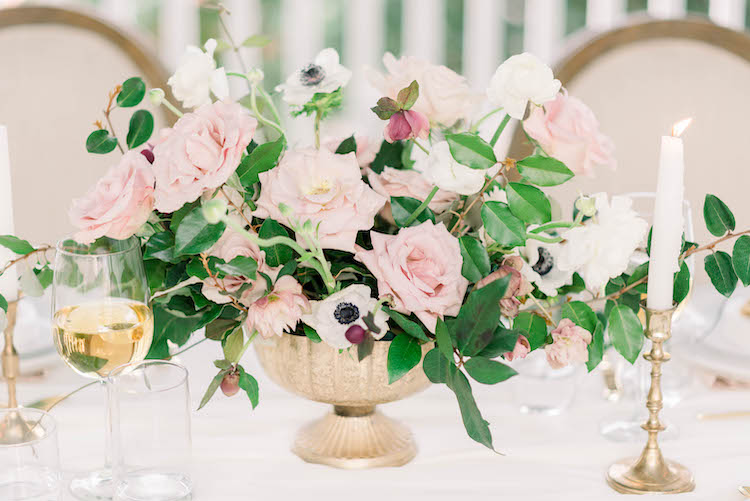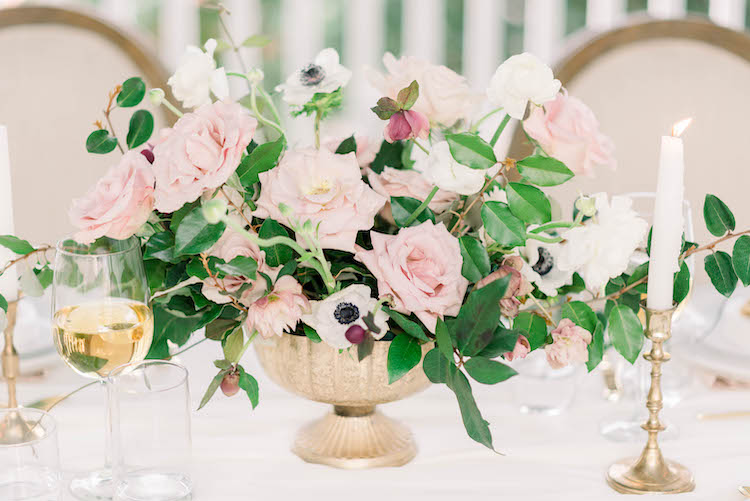 Famous Baking Company designed an adorable two tier cake with light pink frosting,  just the right size for a small affair. The florals added by Jerrye Gordon Events added a romantic aspect to the cake. The blooms add an unexpected pop of color that evokes the light pink and gold color palette.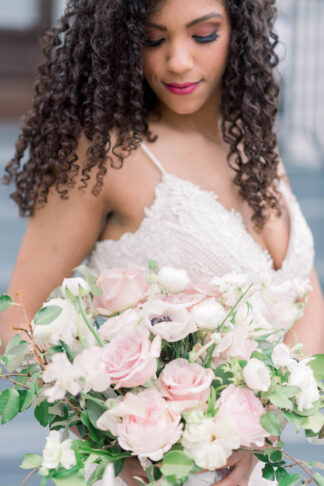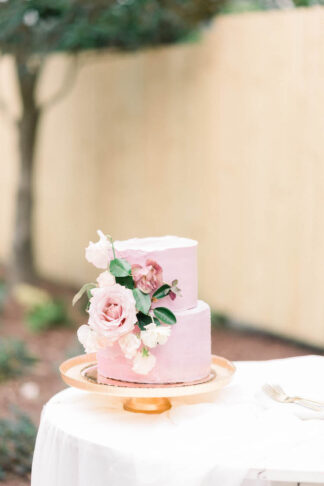 The model wore her hair down and her natural curls looked gorgeous, complementing the simple and intimate feeling of the day. Her lipstick provided a cheerful pop of spring color, styled by D_b_hair .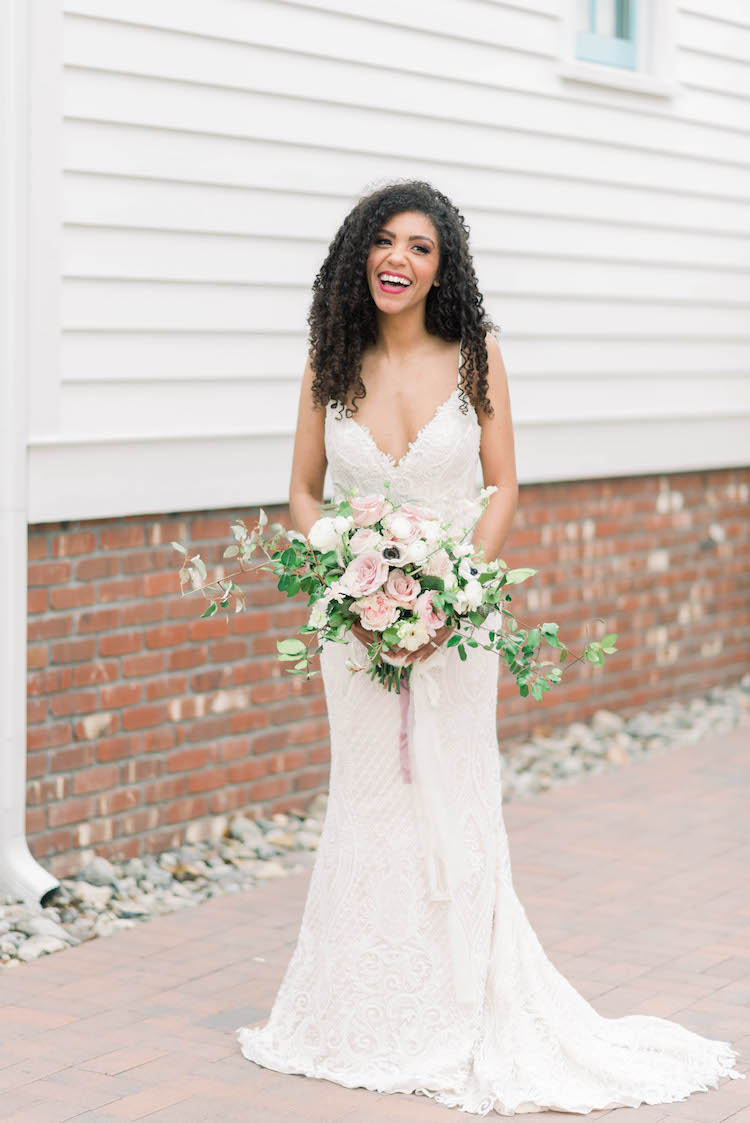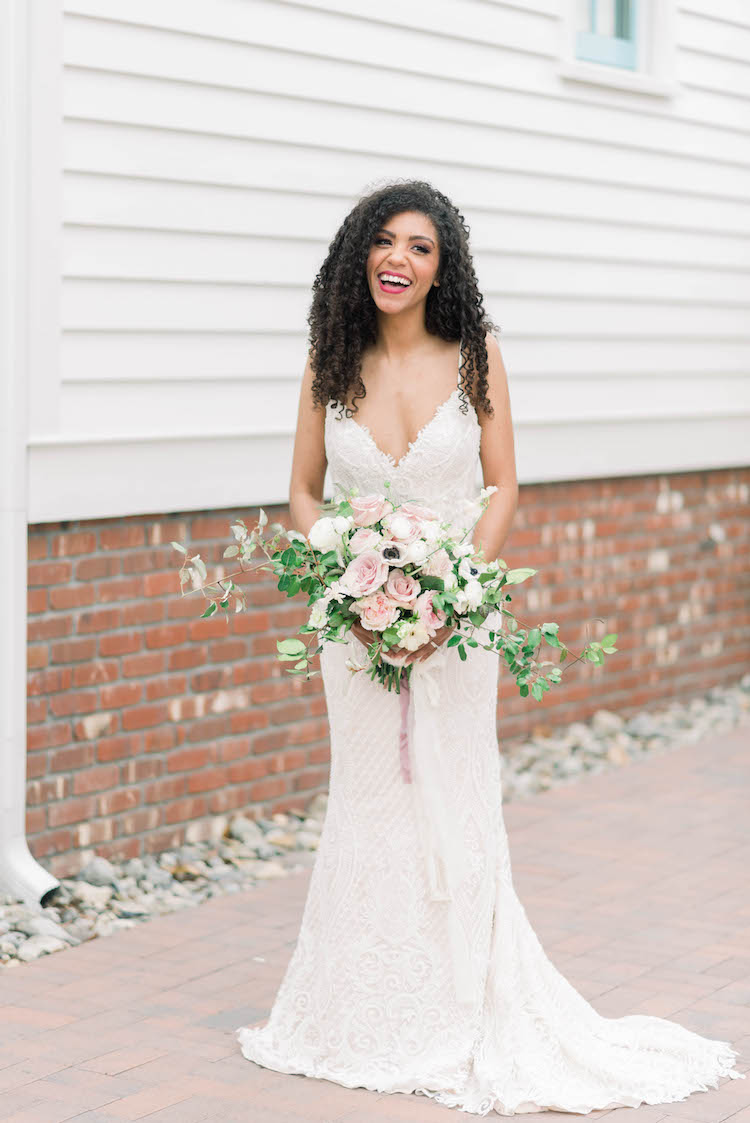 Wedding Service Providers: Photographer: Gigi Boucher Photography // Host: Adorn Collective Workshops by Whimsically Wed // Styling: Taylor Hackett Johnson// Host: Heather Anderson Photography // Venue: The Jarvis at 220 // Floral Design: Jerrye Gordon Events // Hair + Makeup: D_b_hair // Invitations: Bergen DeLeeuw // Cake: Famous Baking Company // Dress: Kelly Chase Couture // Rentals: Charming & Quaint Event Rentals // Model: Amber Wardlaw //