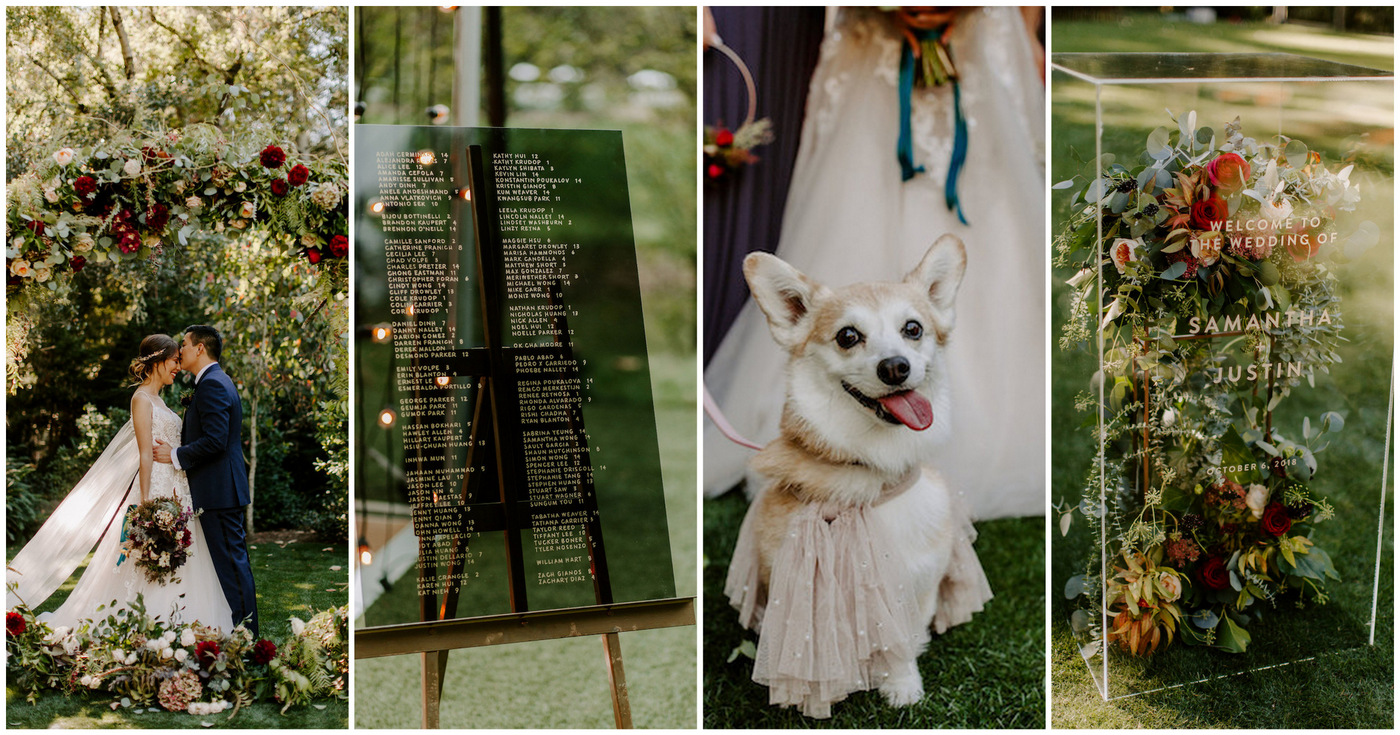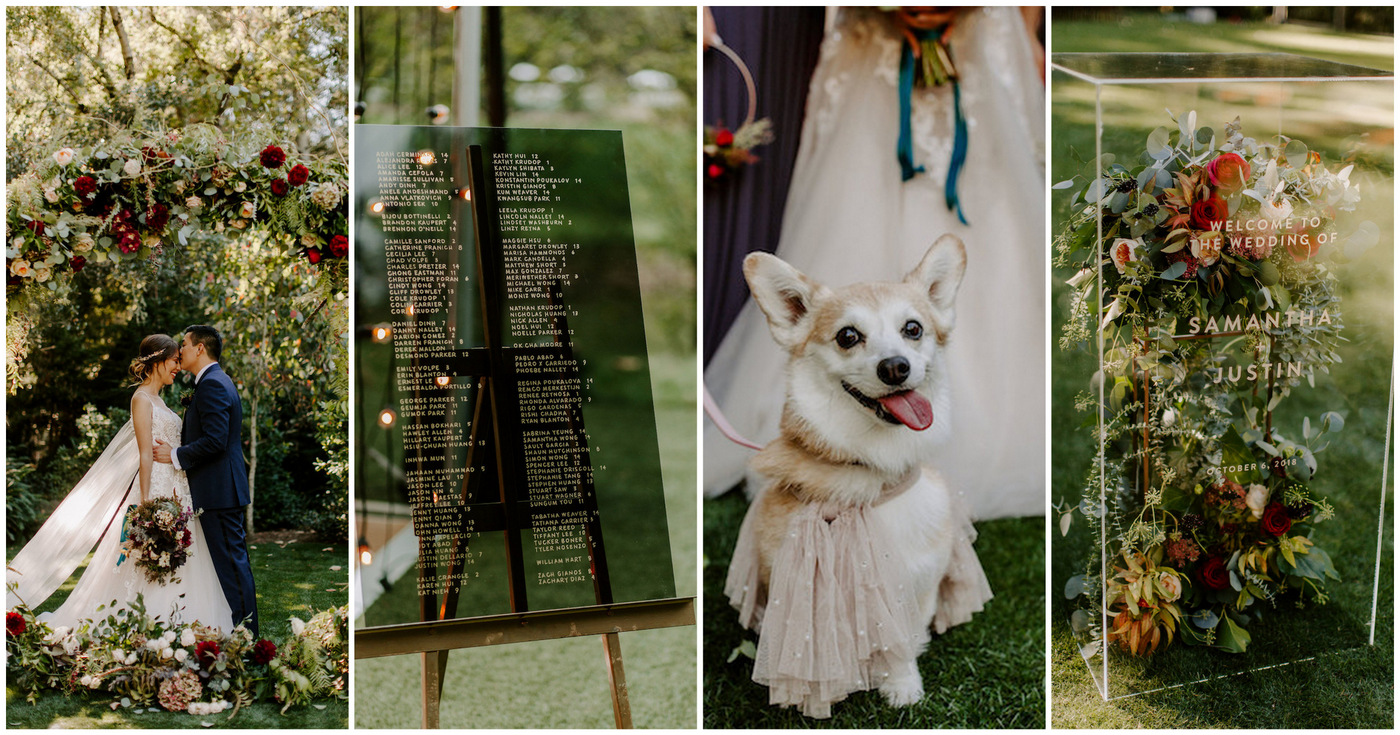 Samantha and Justin's luscious, jewel-toned and romantic outdoor wedding at Meadowood, Napa Valley, takes us deep into the magic of an enchanted forest.  Their ceremony, planned by ROQUE Events, featured strikingly bold flowers by Soulflower Design Studio, styled in an acrylic welcome box by Laura Lambrix Designs , and a statement floral hoop at the altar set in burgundy, cream, emerald green, and golden hues.
Their jewel-toned wedding reception was held in a glass tent lit from end to end with glass chandeliers and intimate table lighting by Lux Productions. Strings of cafe and Edison bulbs transformed the night into an enchanted playground filled with mystery and emotion. Photographer Taylor Mccutchan joined the couple to capture every unmissable moment!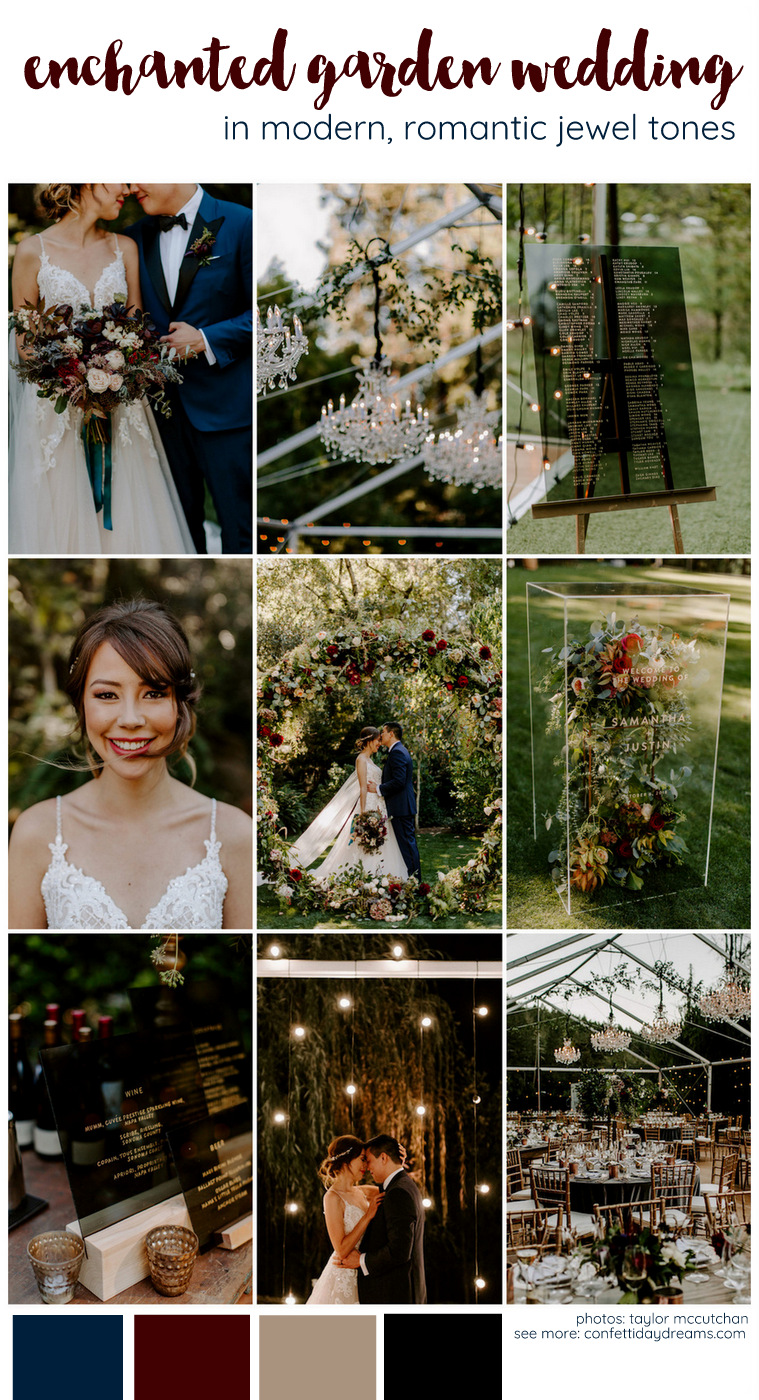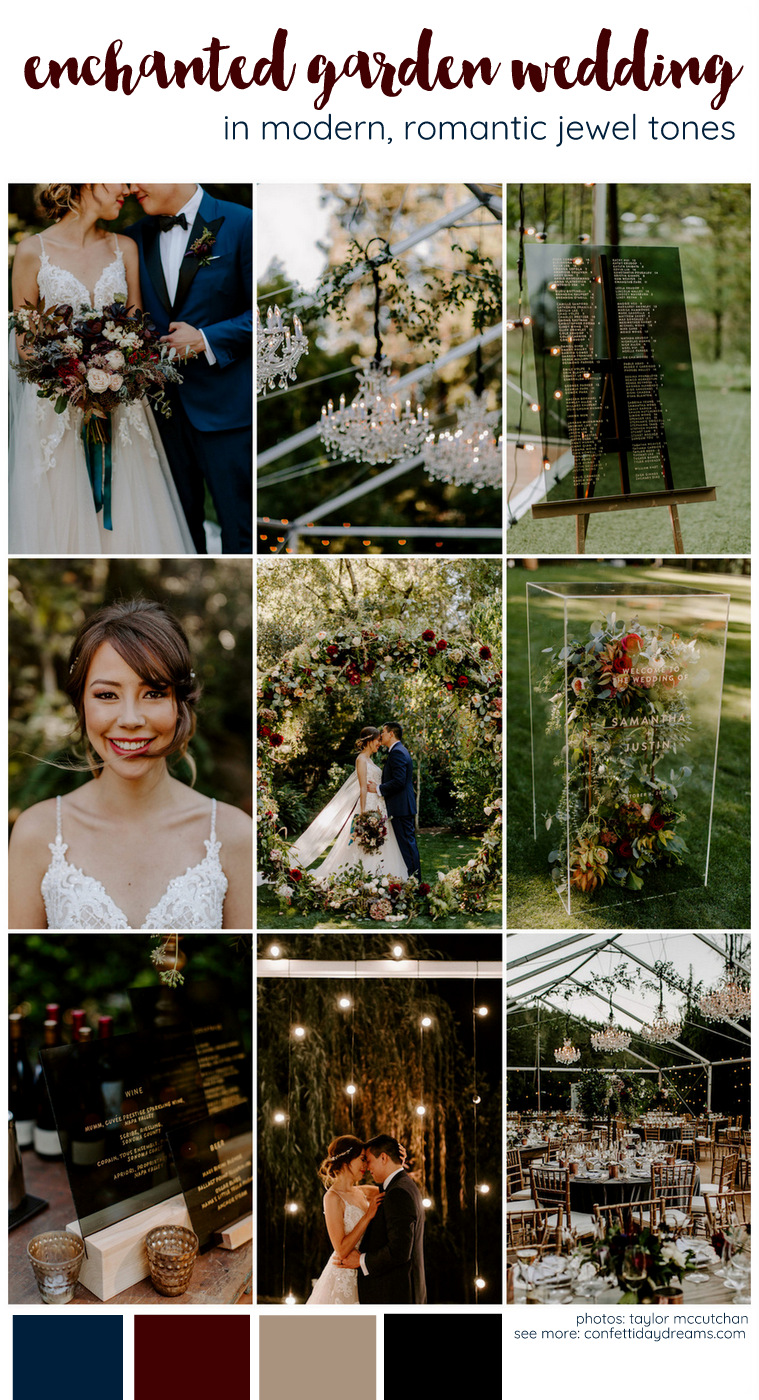 Love Story: The first time Justin ever saw Samantha was on Justin.tv. She (at the time going by SuushiSam) was celebrating her two-year streaming anniversary… by making candy sushi. They had an instant connection. Everything clicked — their sense of humor, their shared values, their love of video games, their hunger and curiosity to experience new things. Neither were looking for love, but love found them. After talking/messaging/Tweeting/video chatting each other for about six months, Samantha and Justin finally met in real life.
Fate works in strange ways… except, sometimes, fate is incredibly obvious. When they finally met, Justin had just started working at Justin.tv (by then known as Twitch). And the first meal Justin ever shared with the livestreamer known as SuushiSam… was sushi! They had finally found their lifelong partner and their family grew.
Today, Justin pushes Samantha to constantly try new experiences, and Samantha pushes Justin to find love in the little things. They live happily together in San Francisco with their corgi, Lana. They still play video games, sometimes, and Samantha is still Best In House. But mostly, they're building a life together. Samantha and Justin were both blessed with amazing, supportive, wonderful families. They've both had the honor of finding amazing, supportive, and wonderful people who became part of their families. And now they're beyond excited to celebrate their marriage with you! Because family is the ultimate multiplayer experience.
Jewel-Toned Enchanted Garden Wedding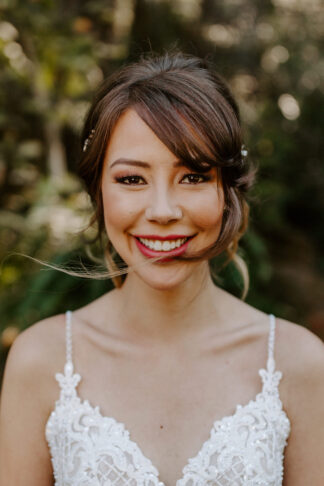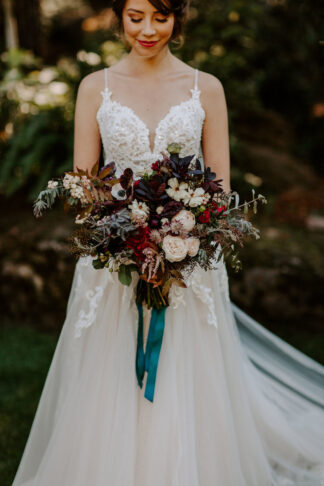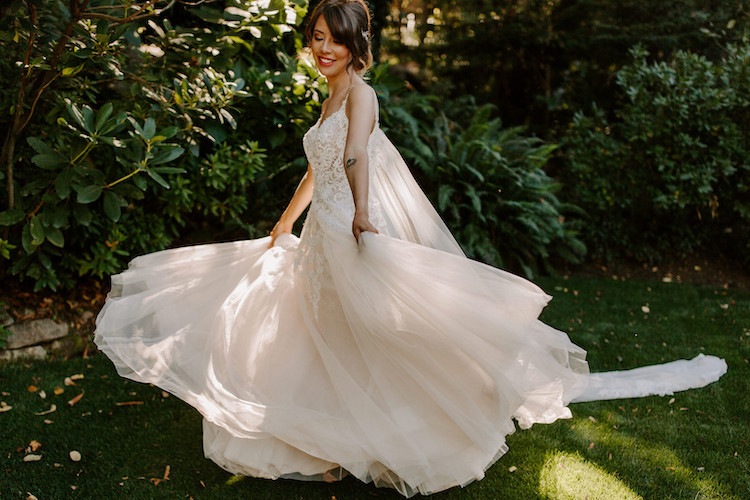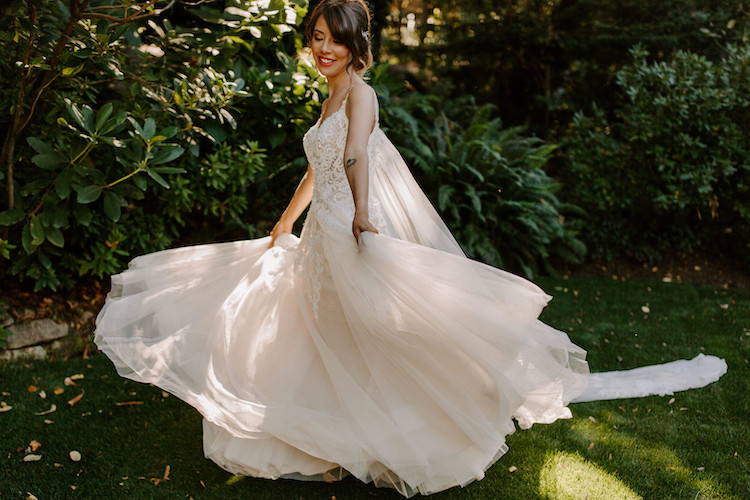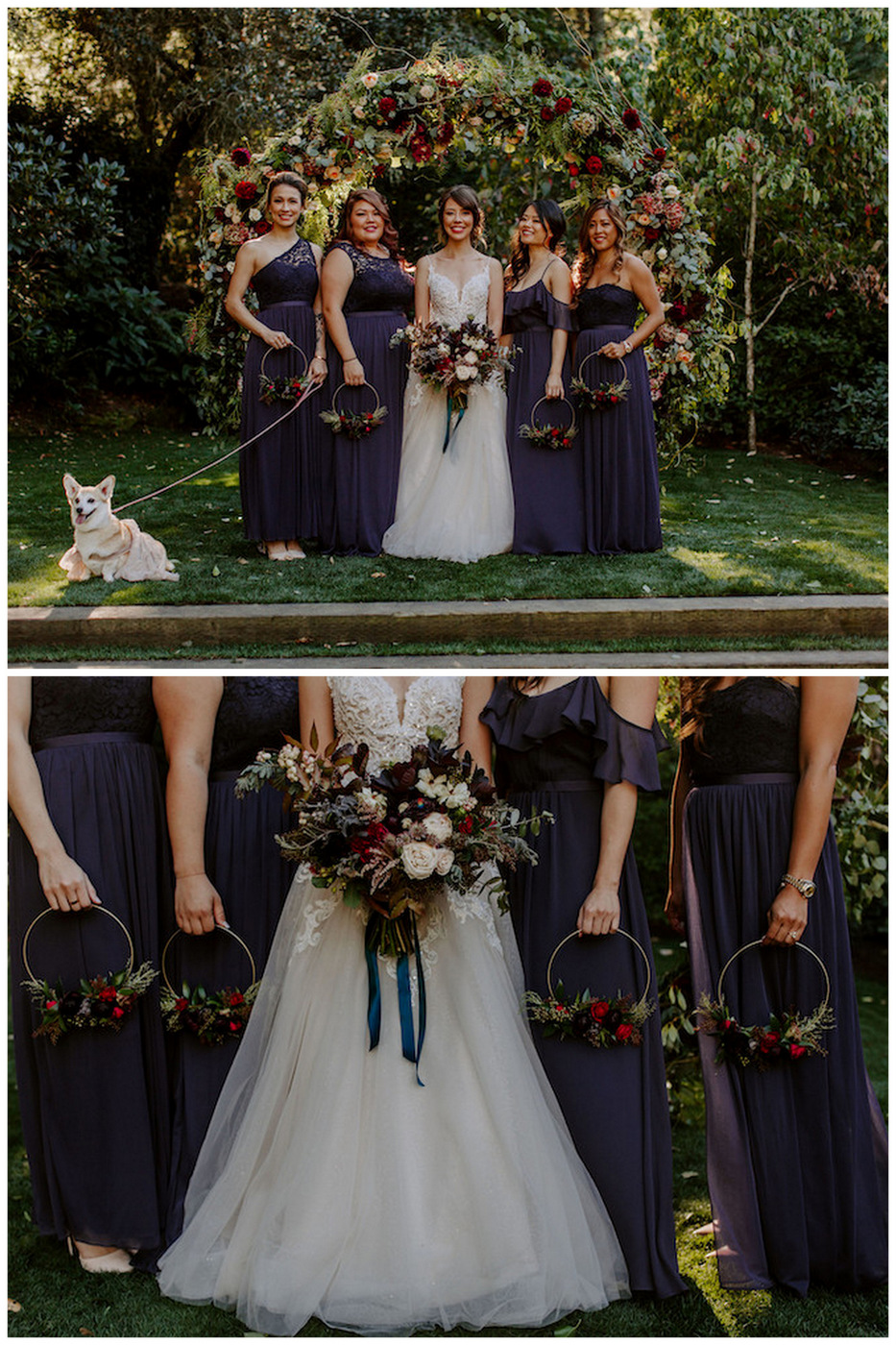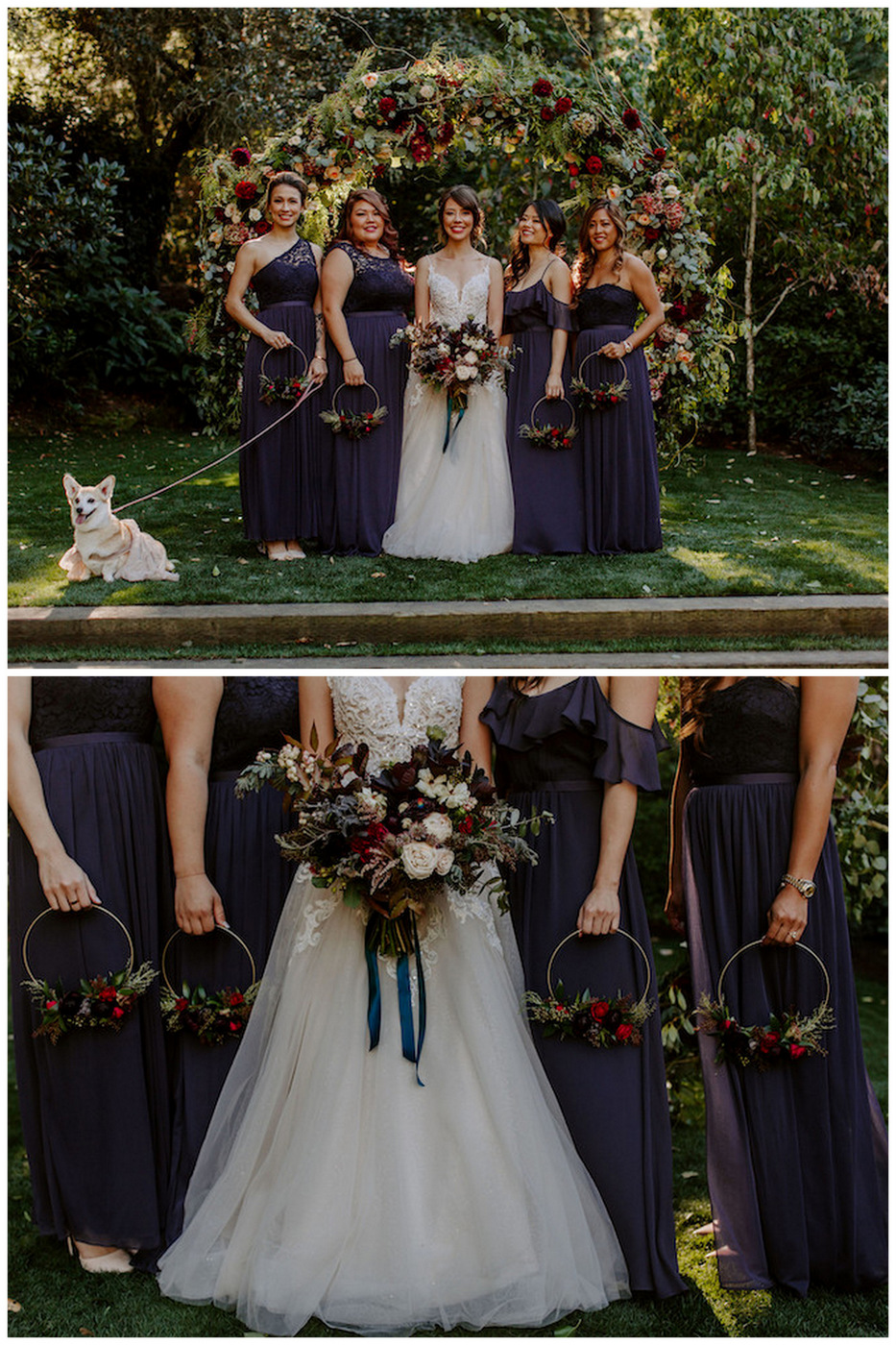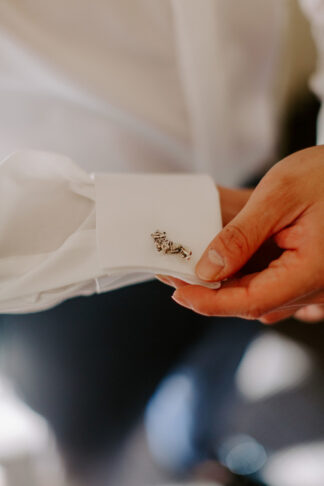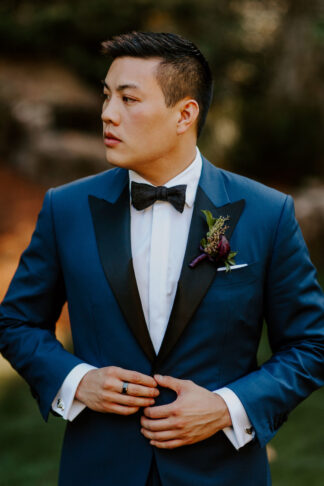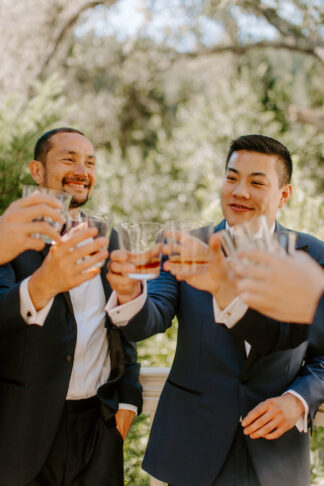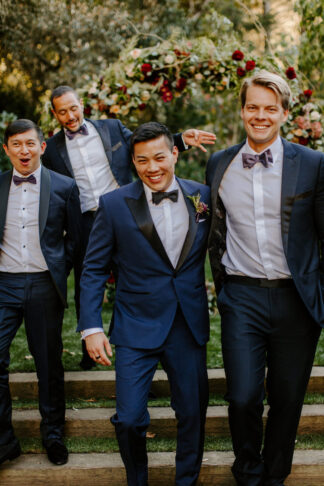 Their jewel-toned ceremony backdrop featured a striking circular floral arch. The moody color palette featured greenery with reds, whites, blushes, dark purples – and a touch of blue.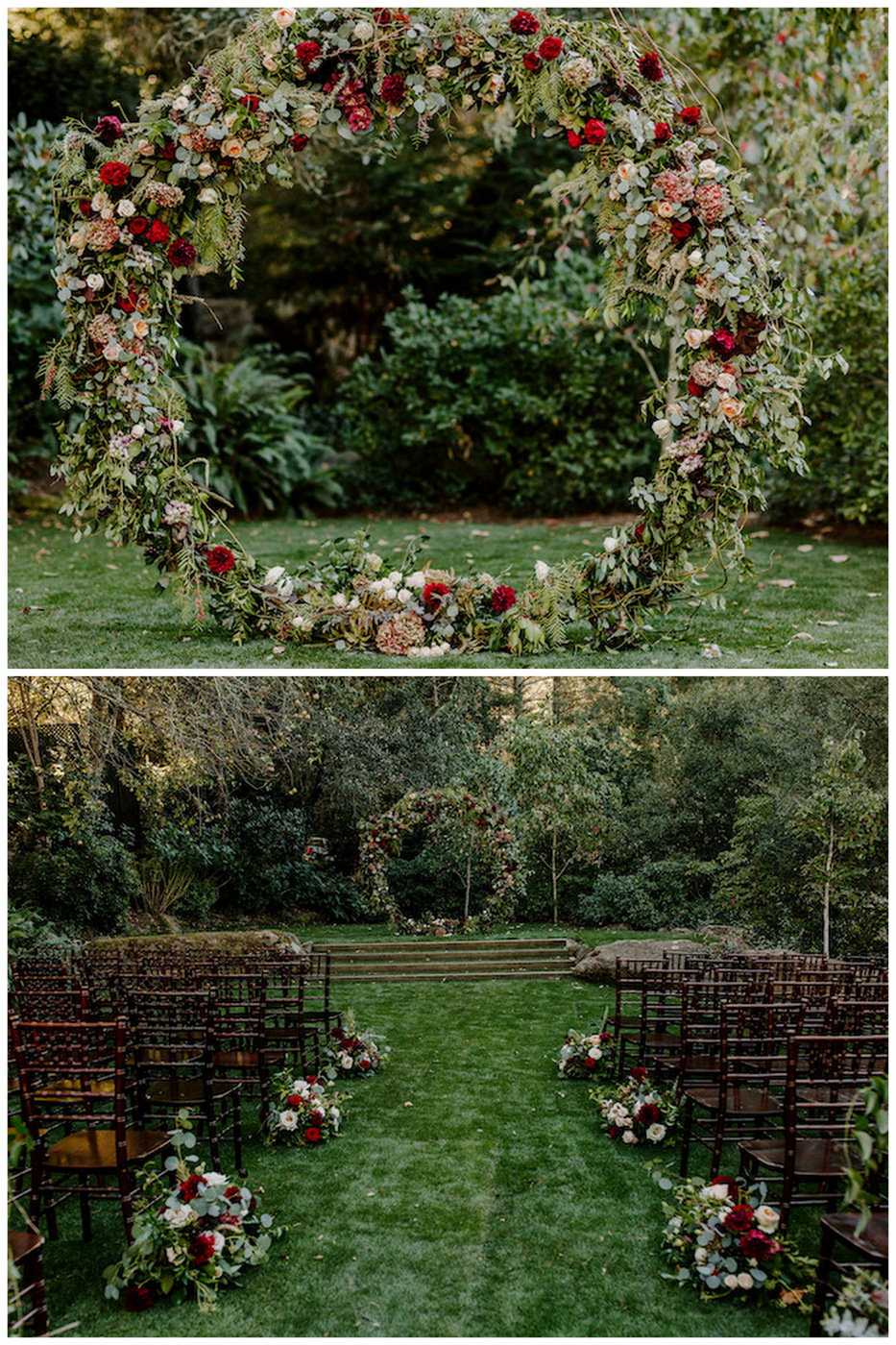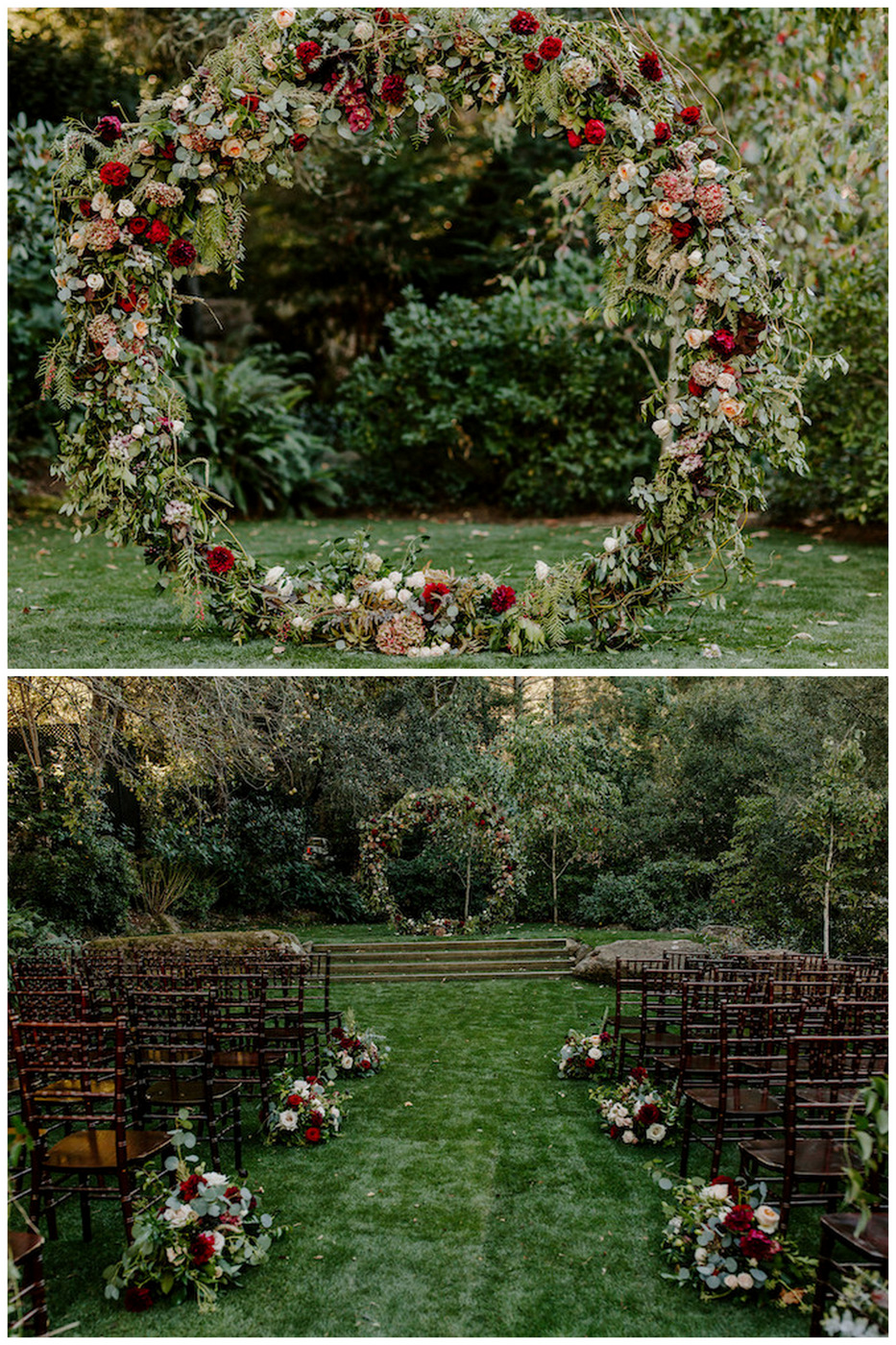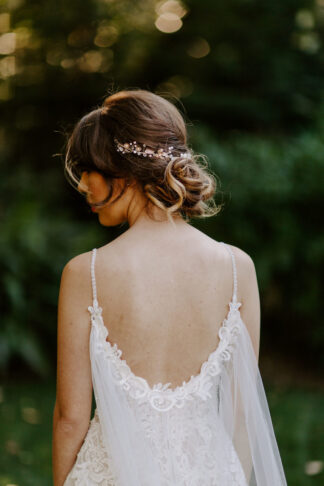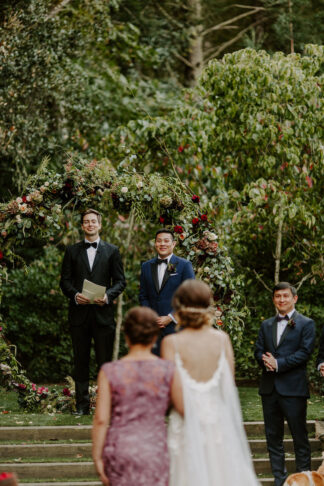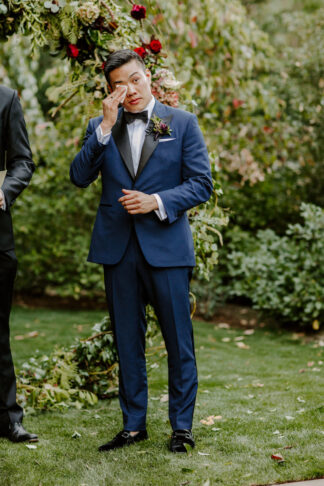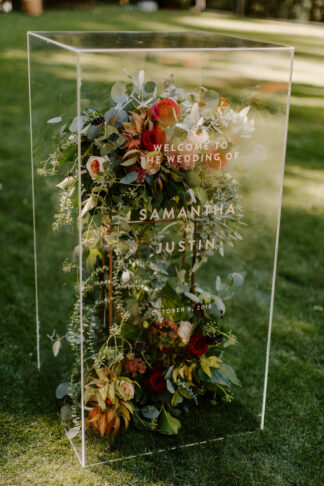 A stunning custom acrylic floral box welcomed guests to their ceremony. It co-ordinated with the rest of their ultra modern smokey acrylic signage printed in gold ink.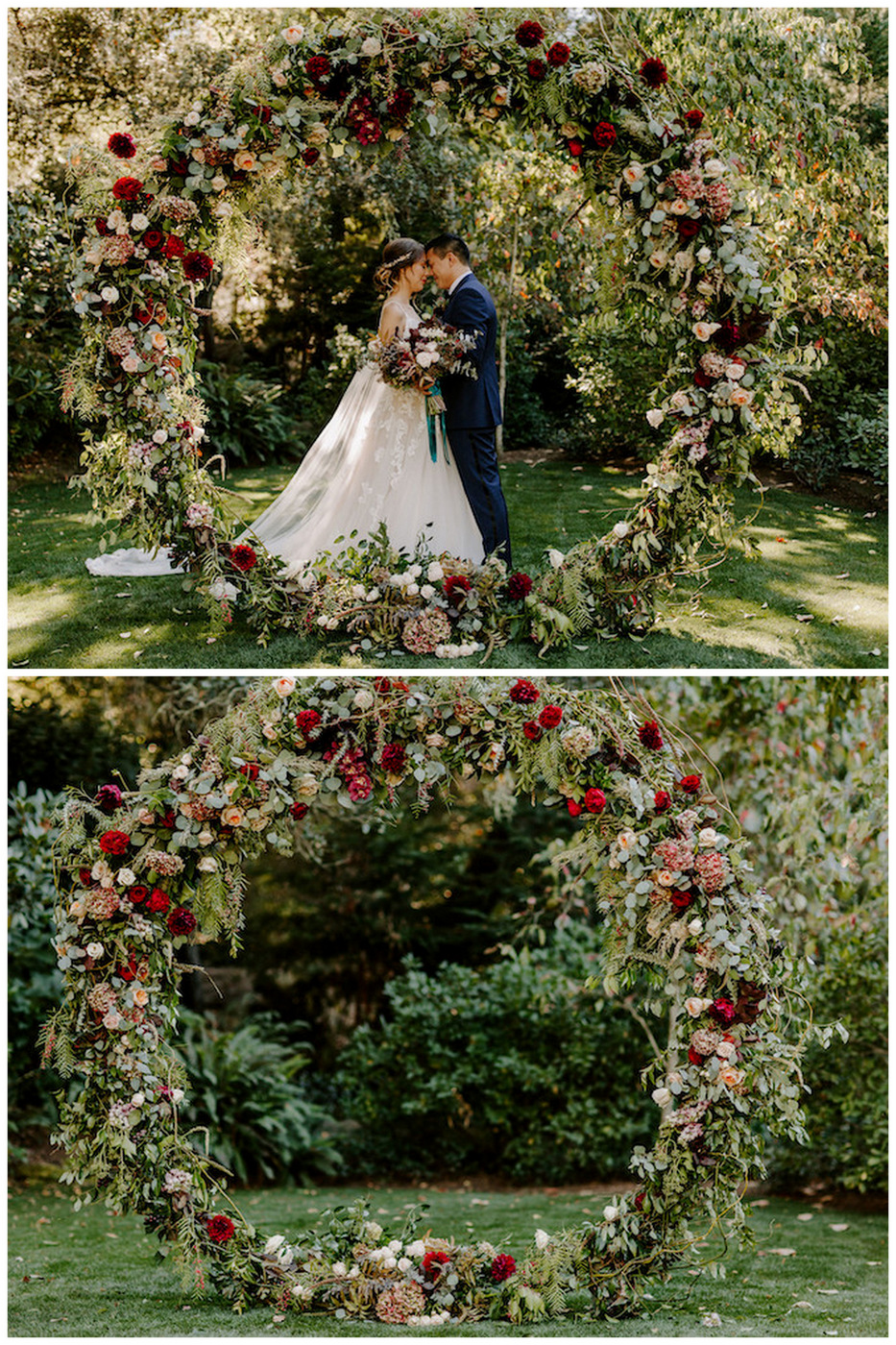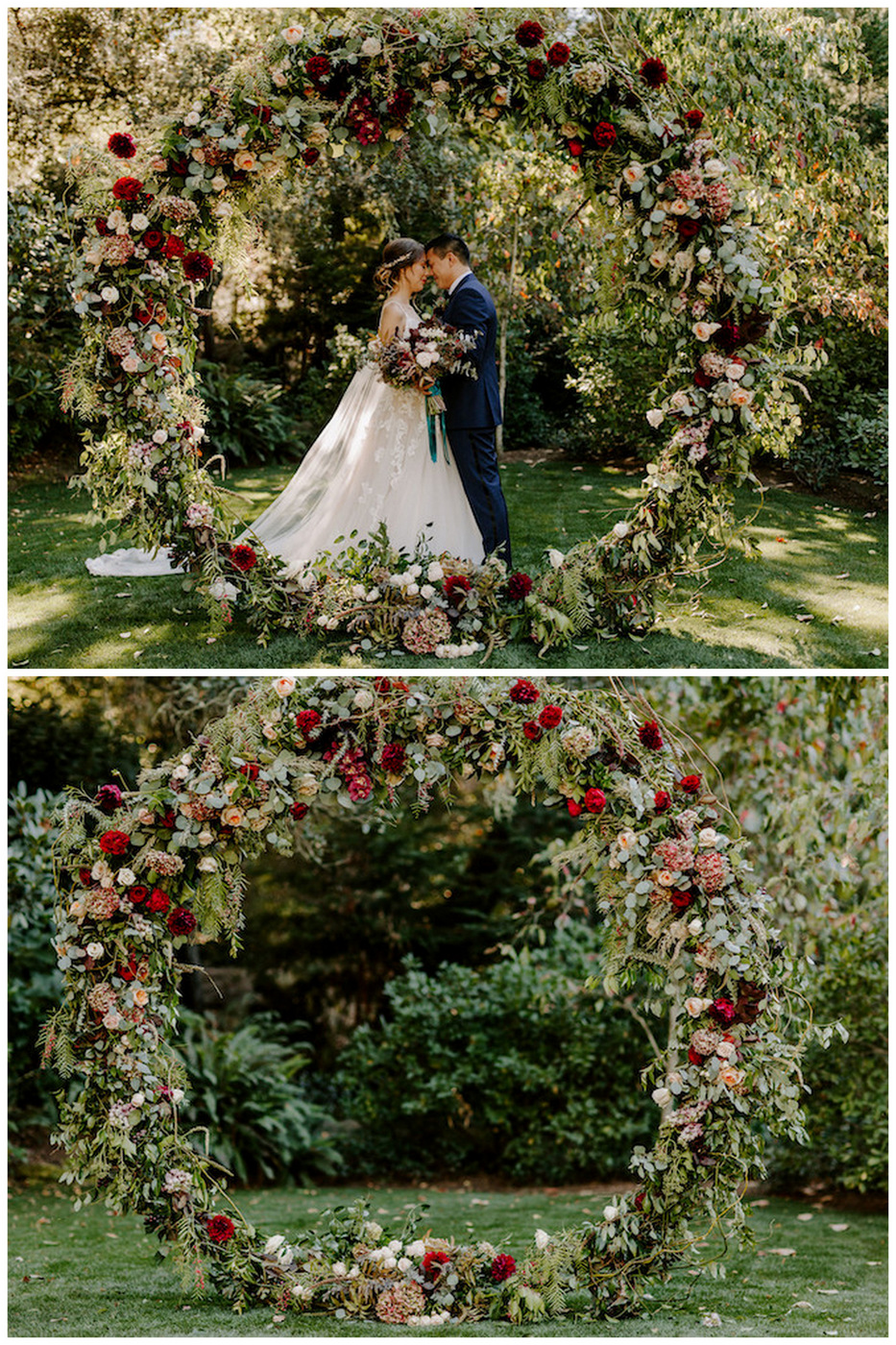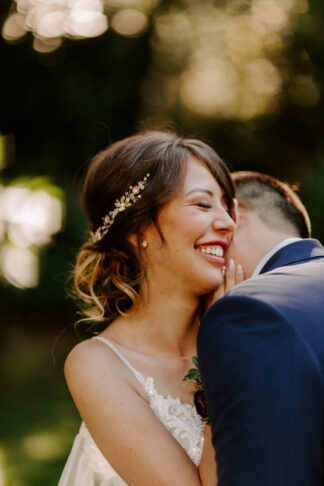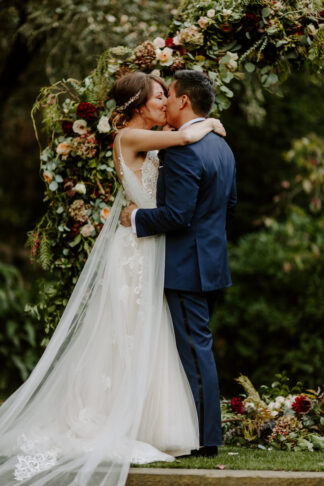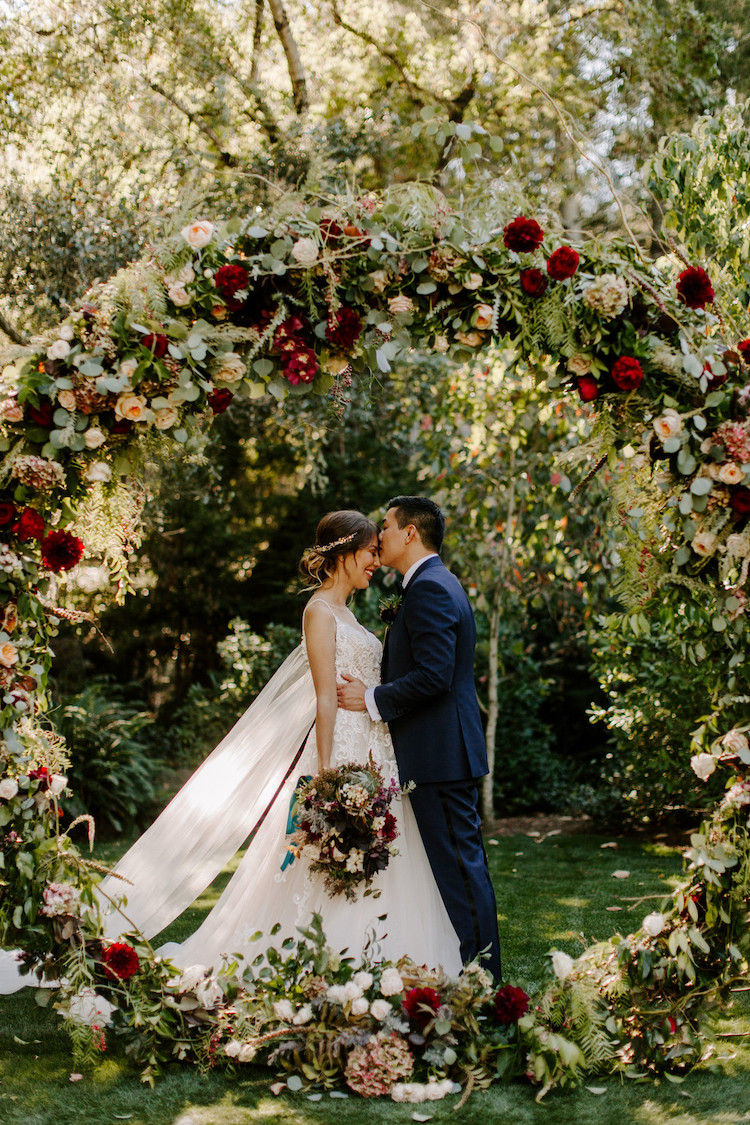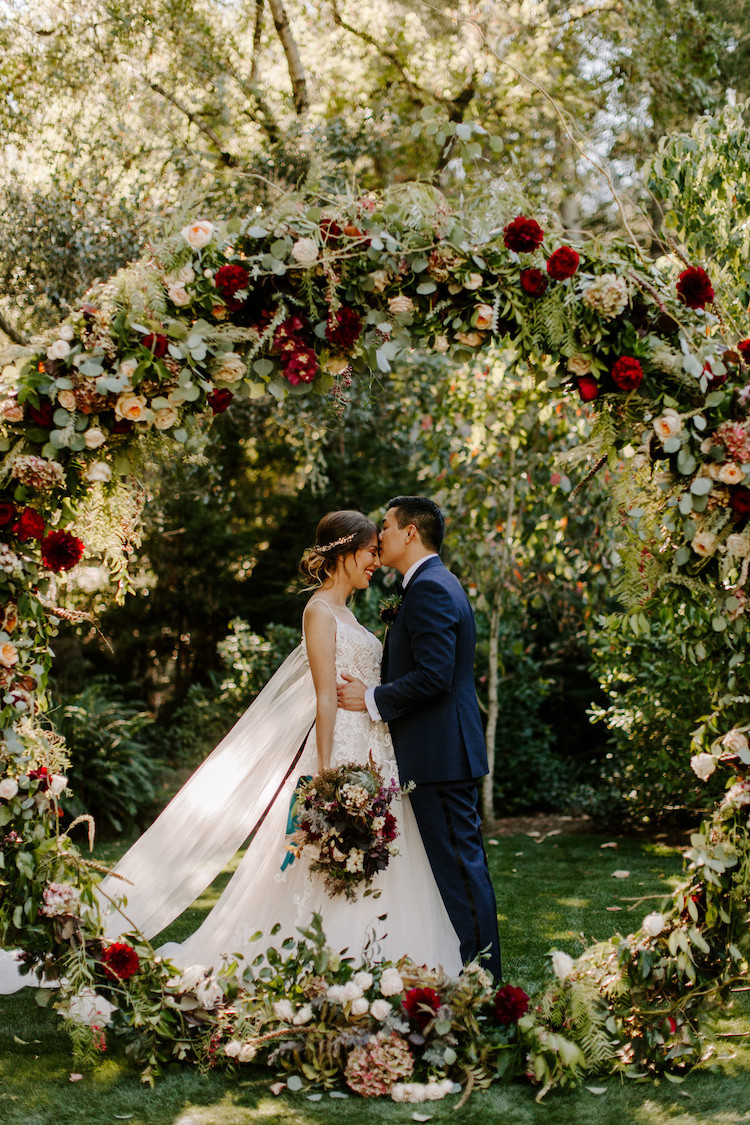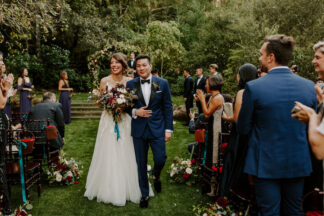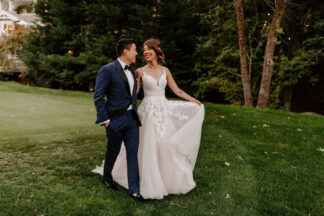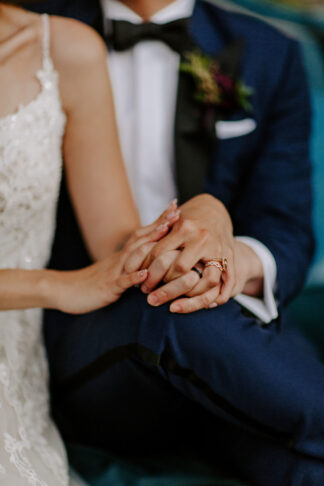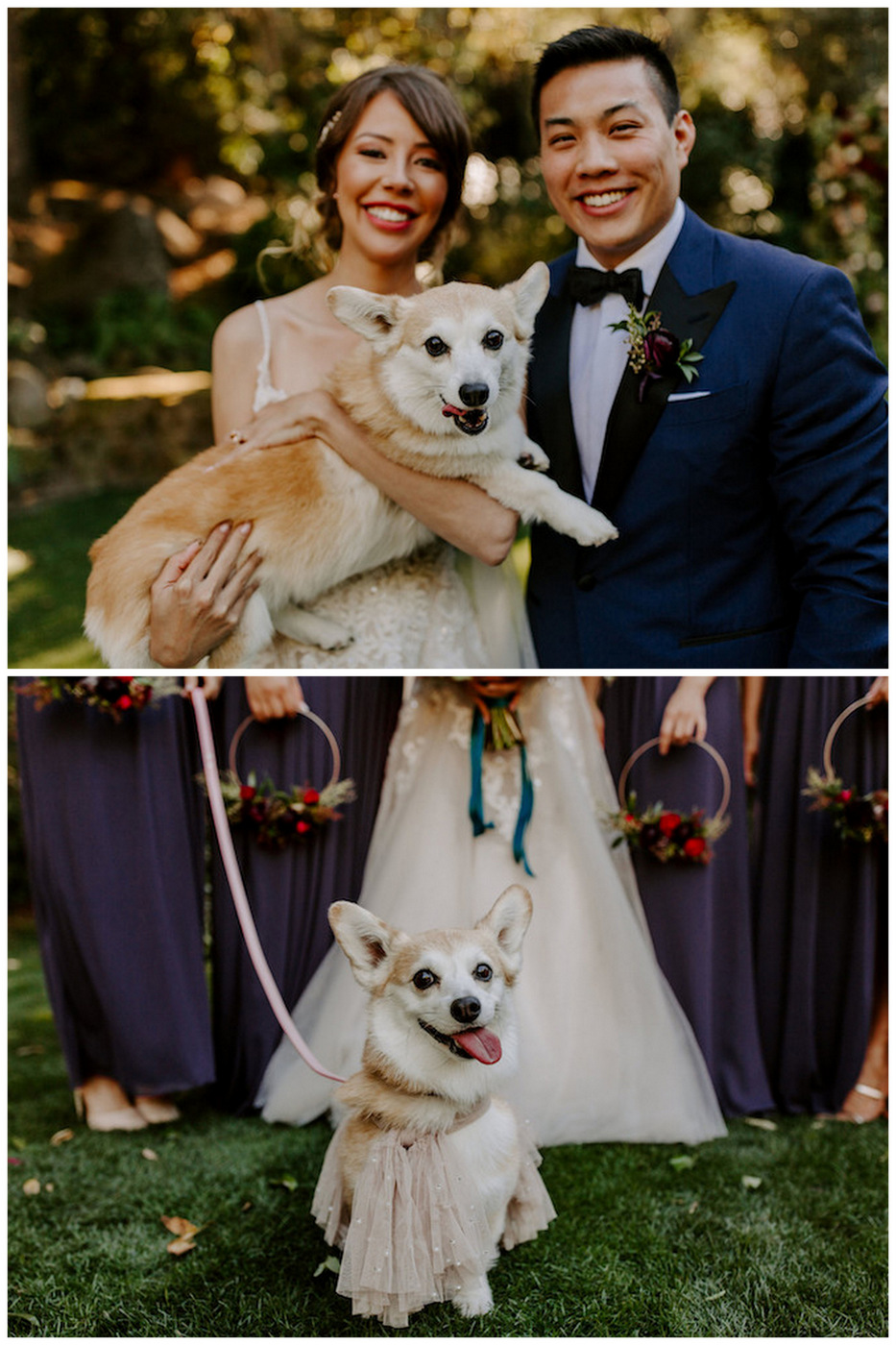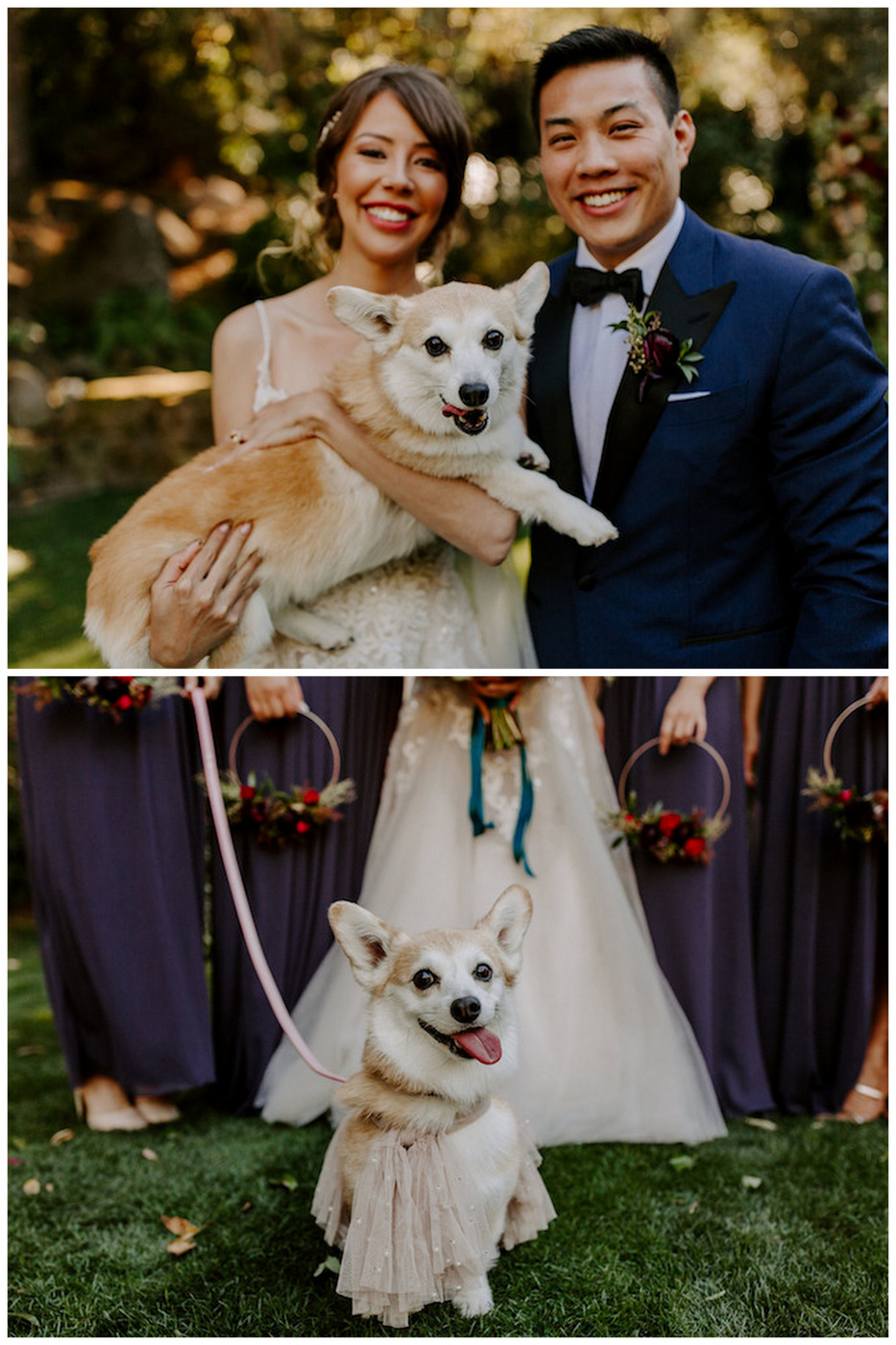 Their outdoor tented reception featured gorgeous hanging chandeliers and towering floral arrangements. Guests enjoyed dinner and danced until 1am with sounds by DJ Sir Edgar.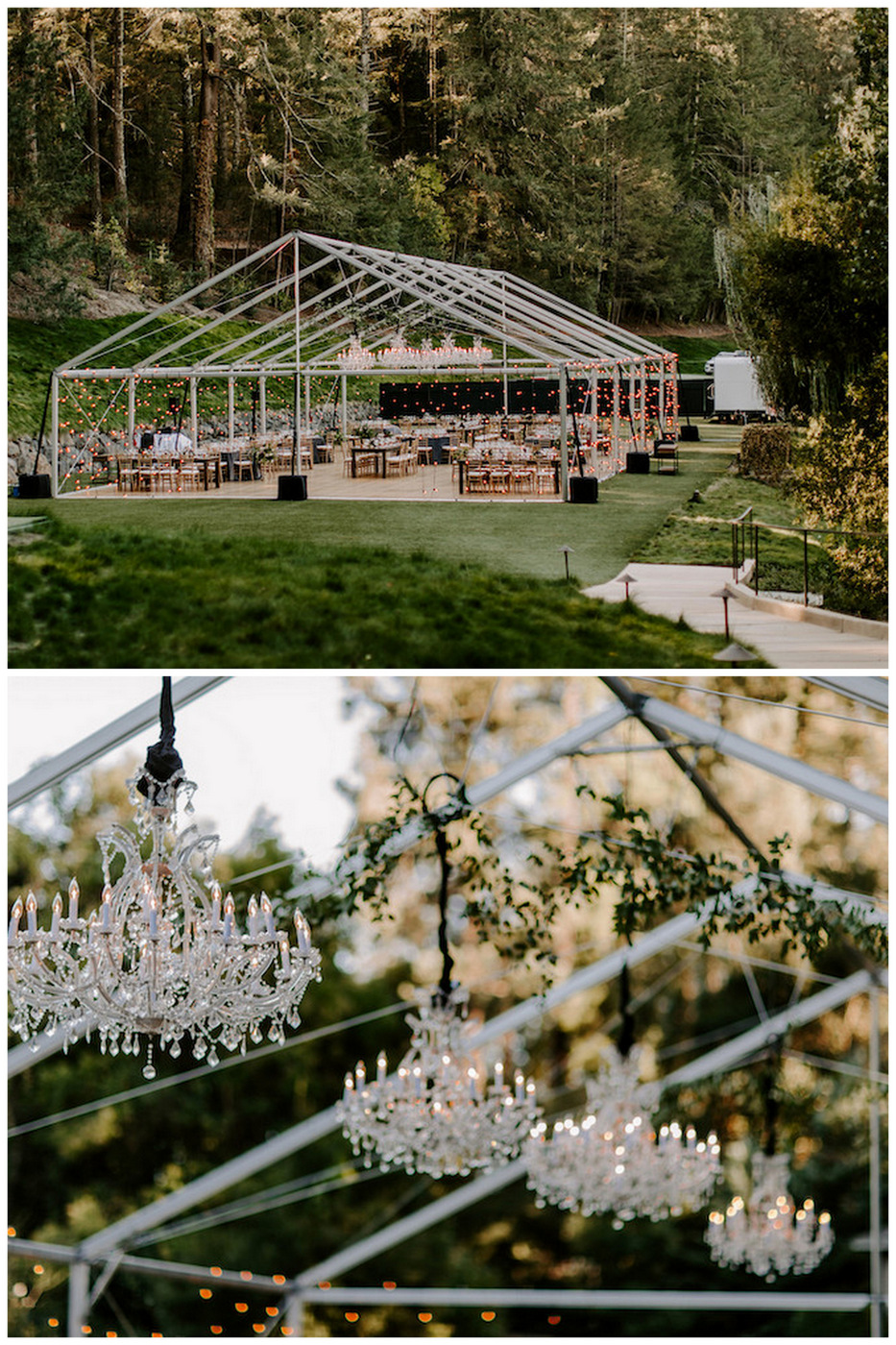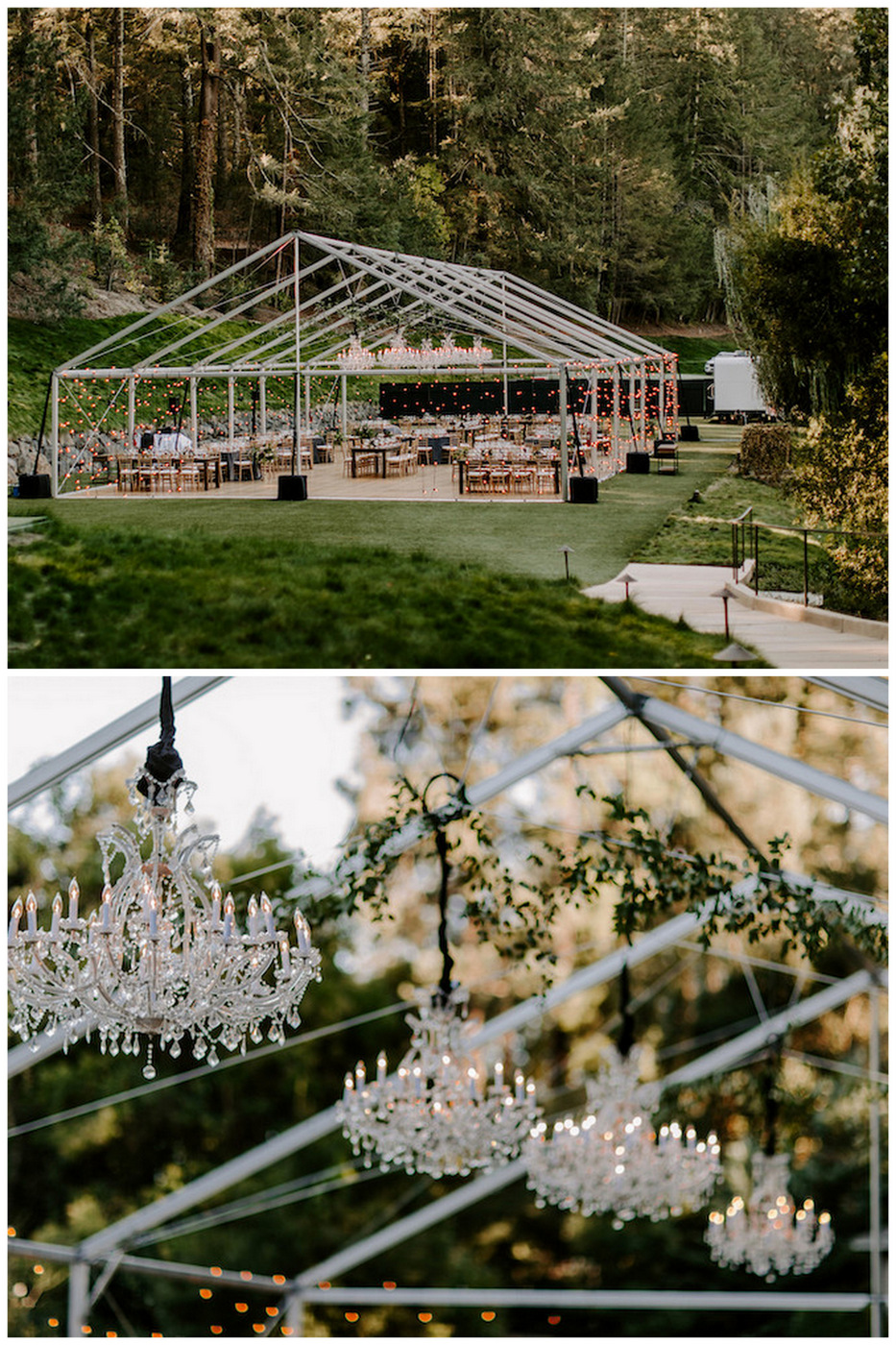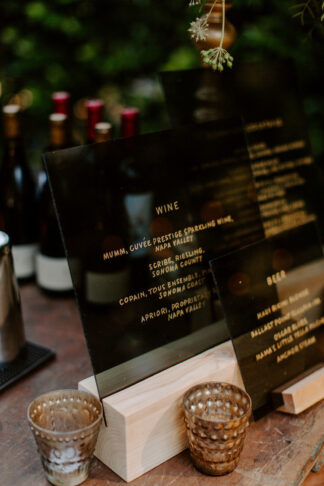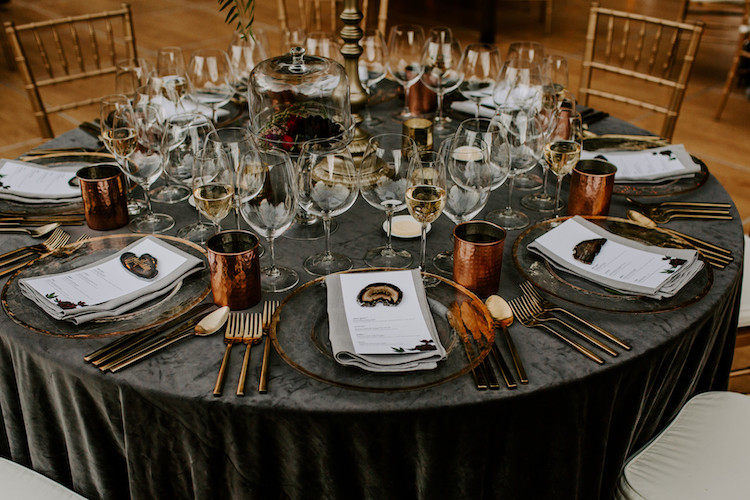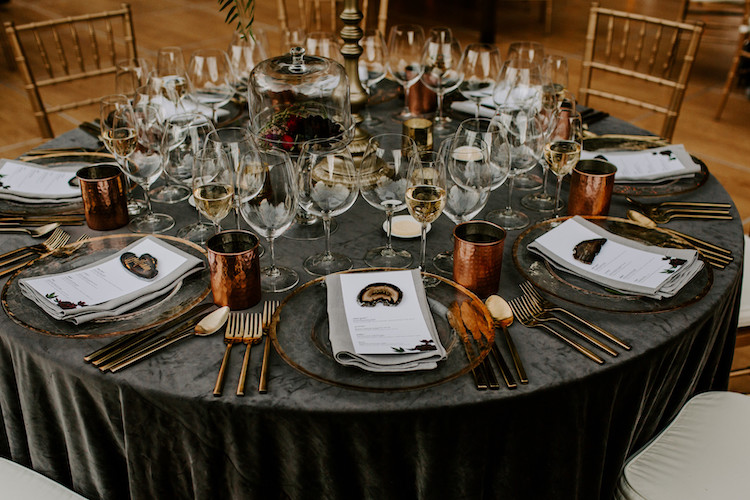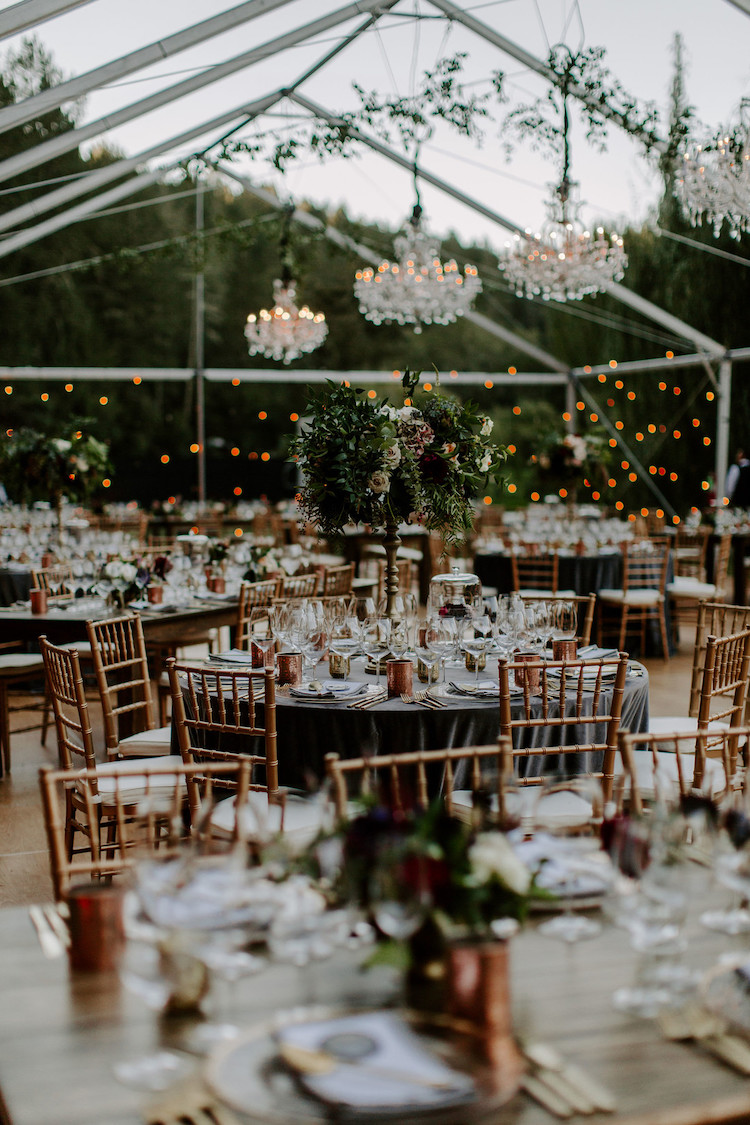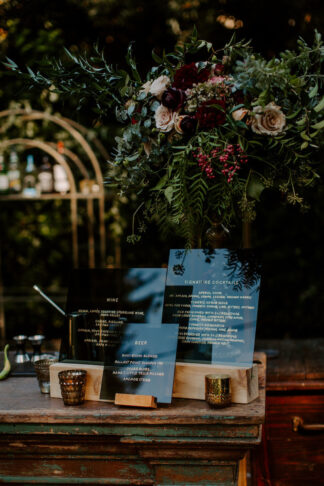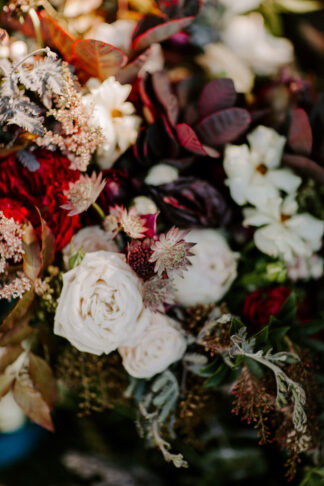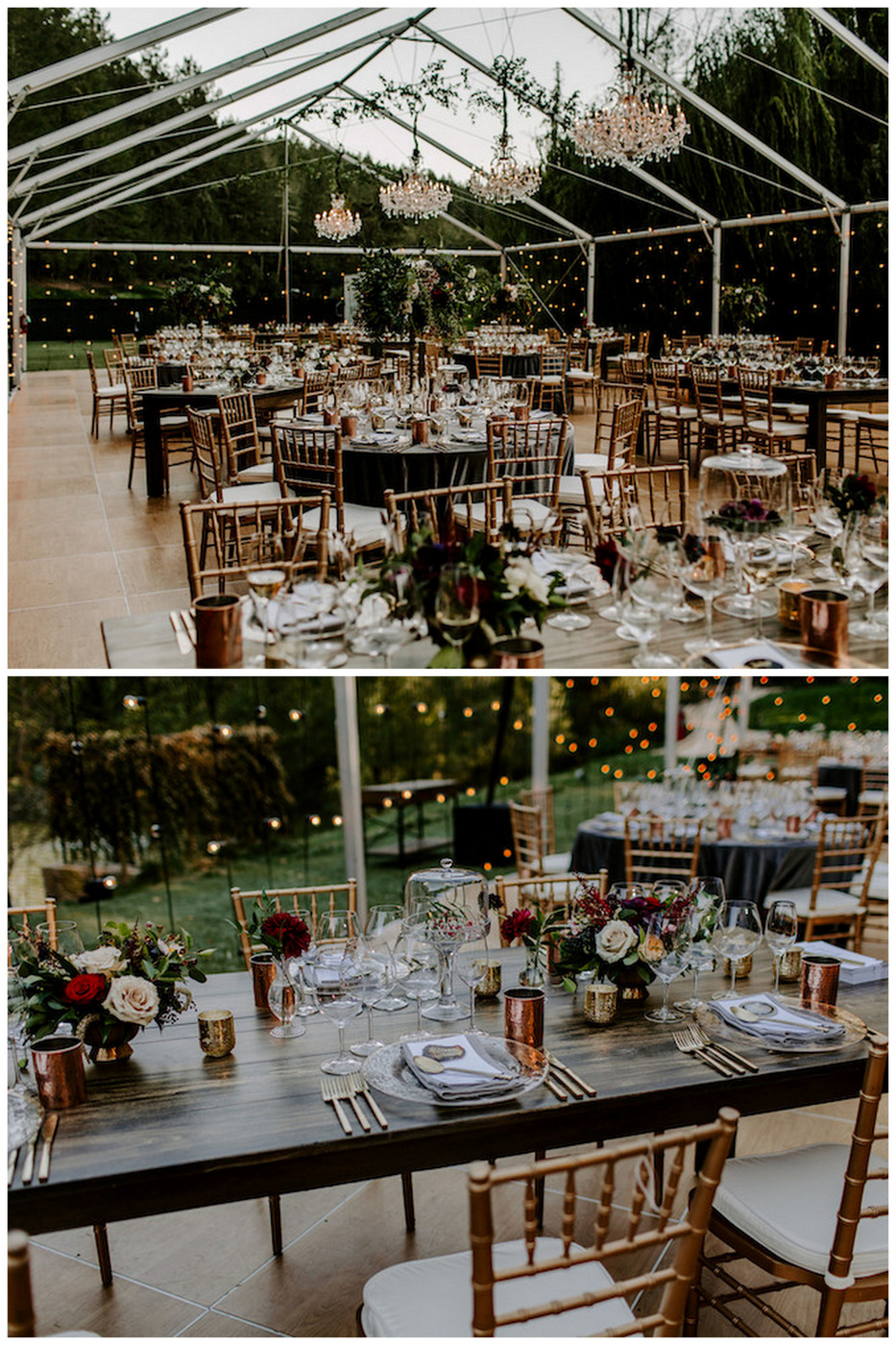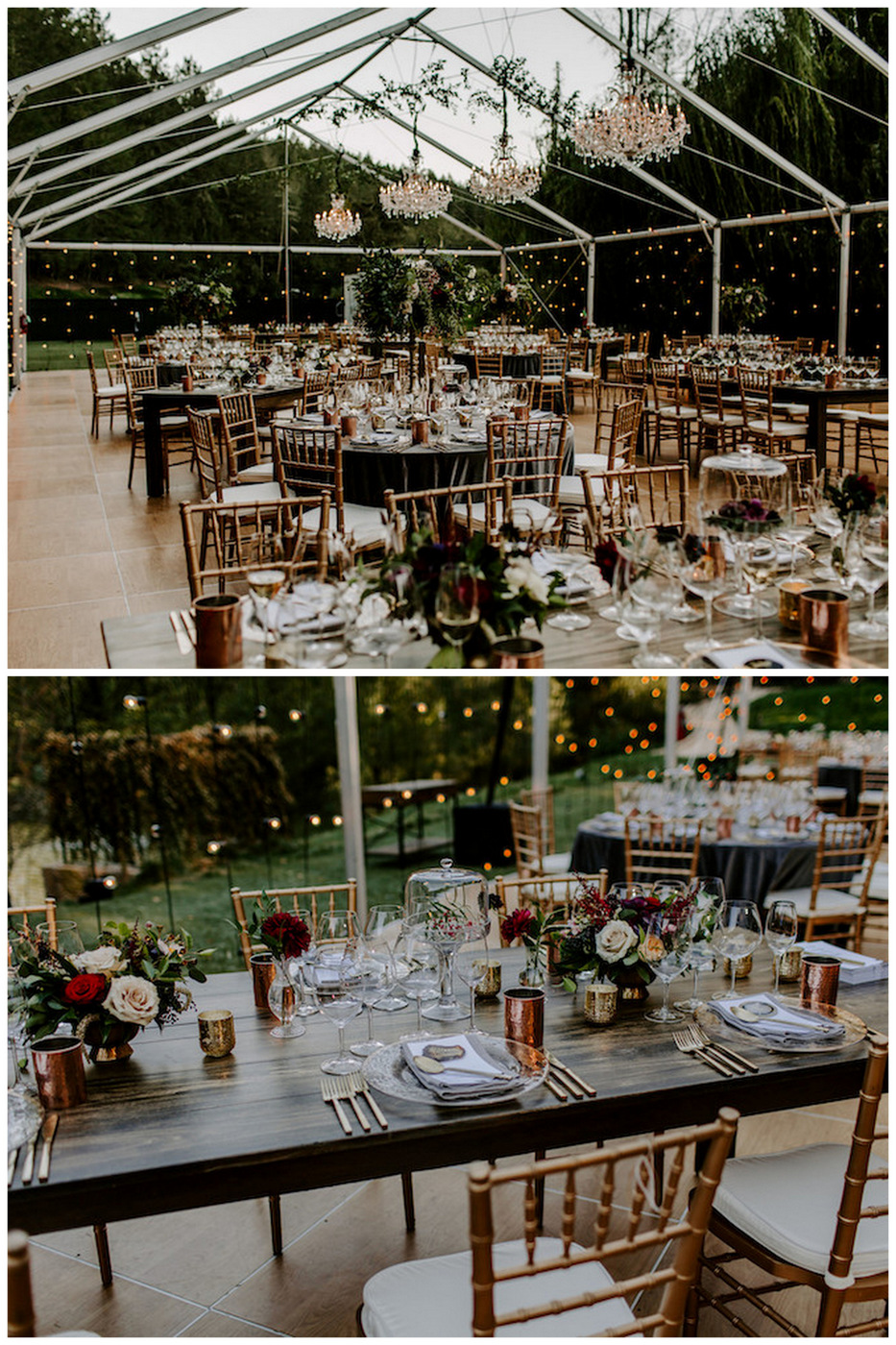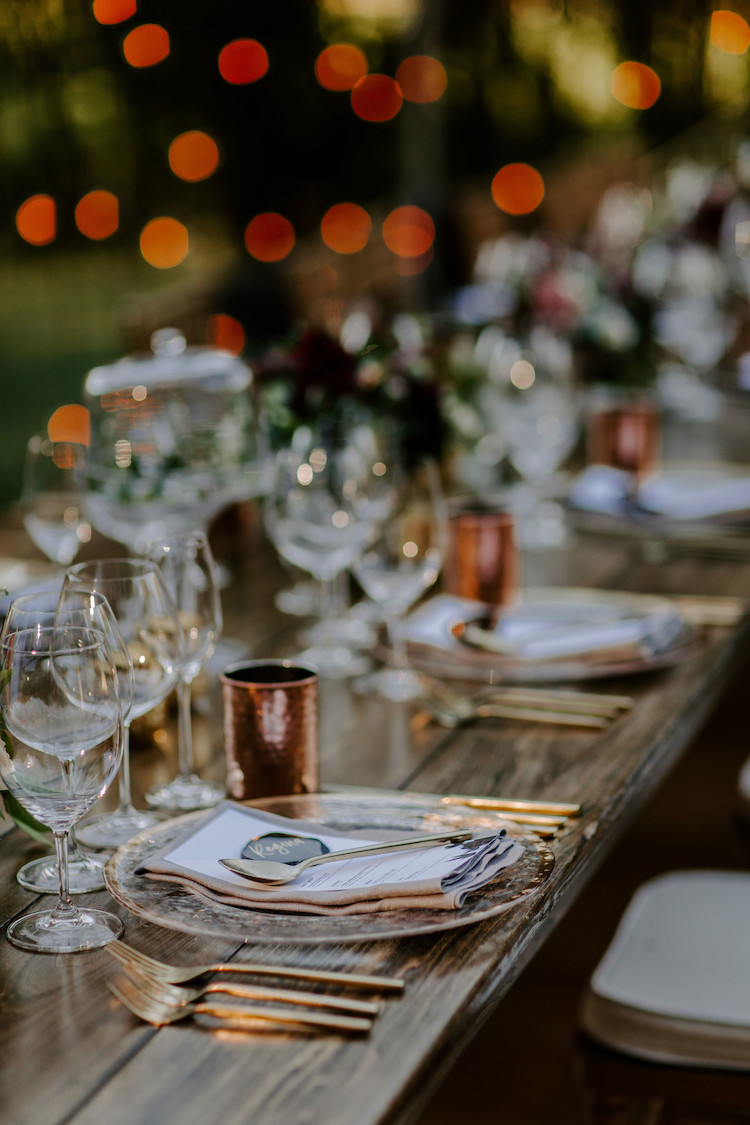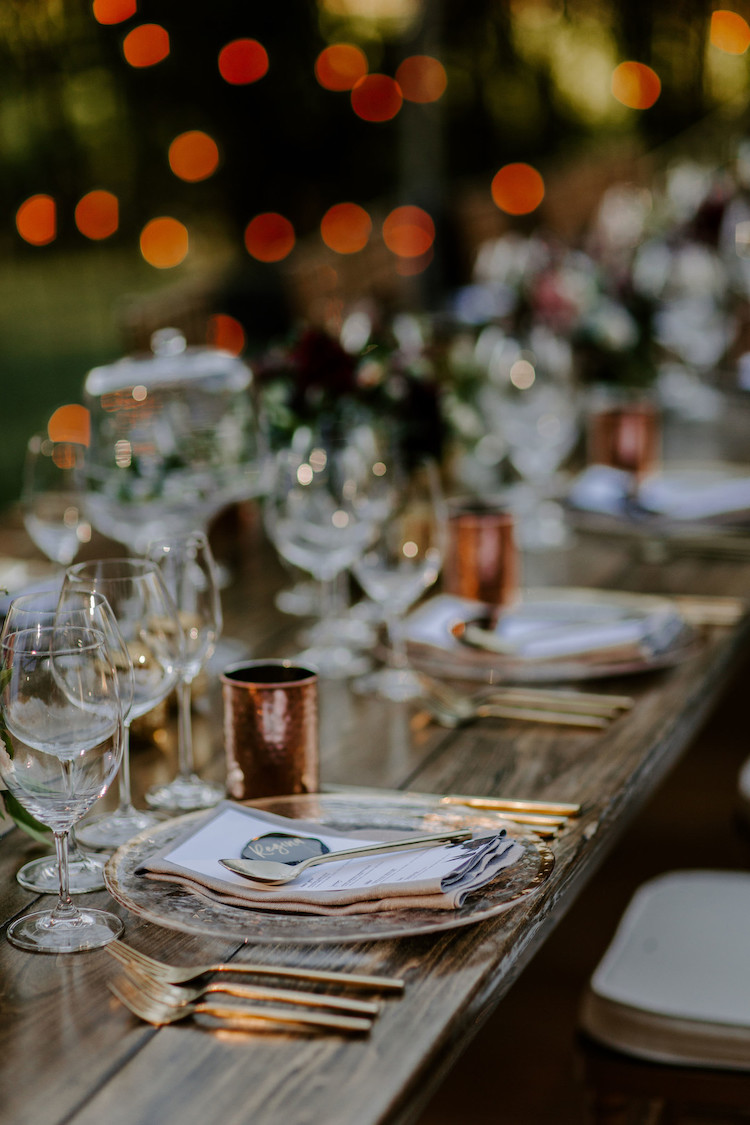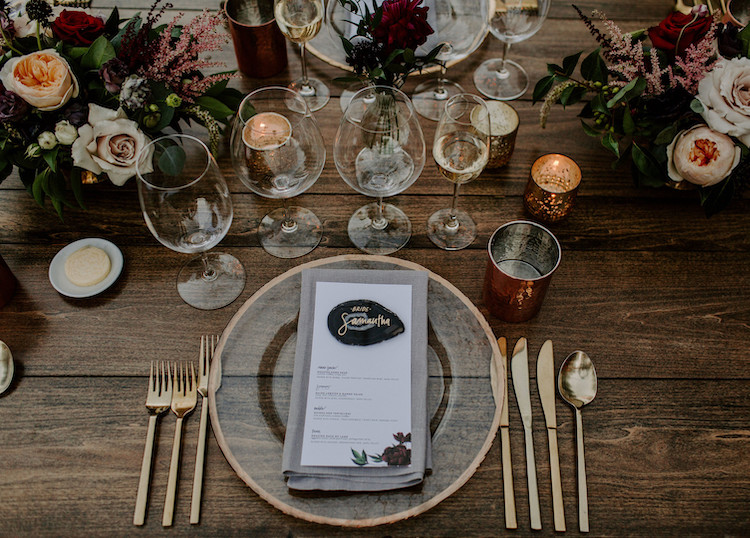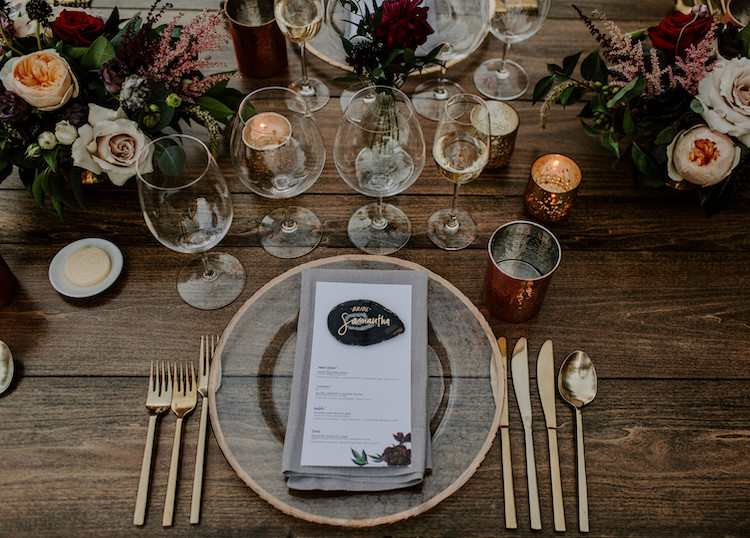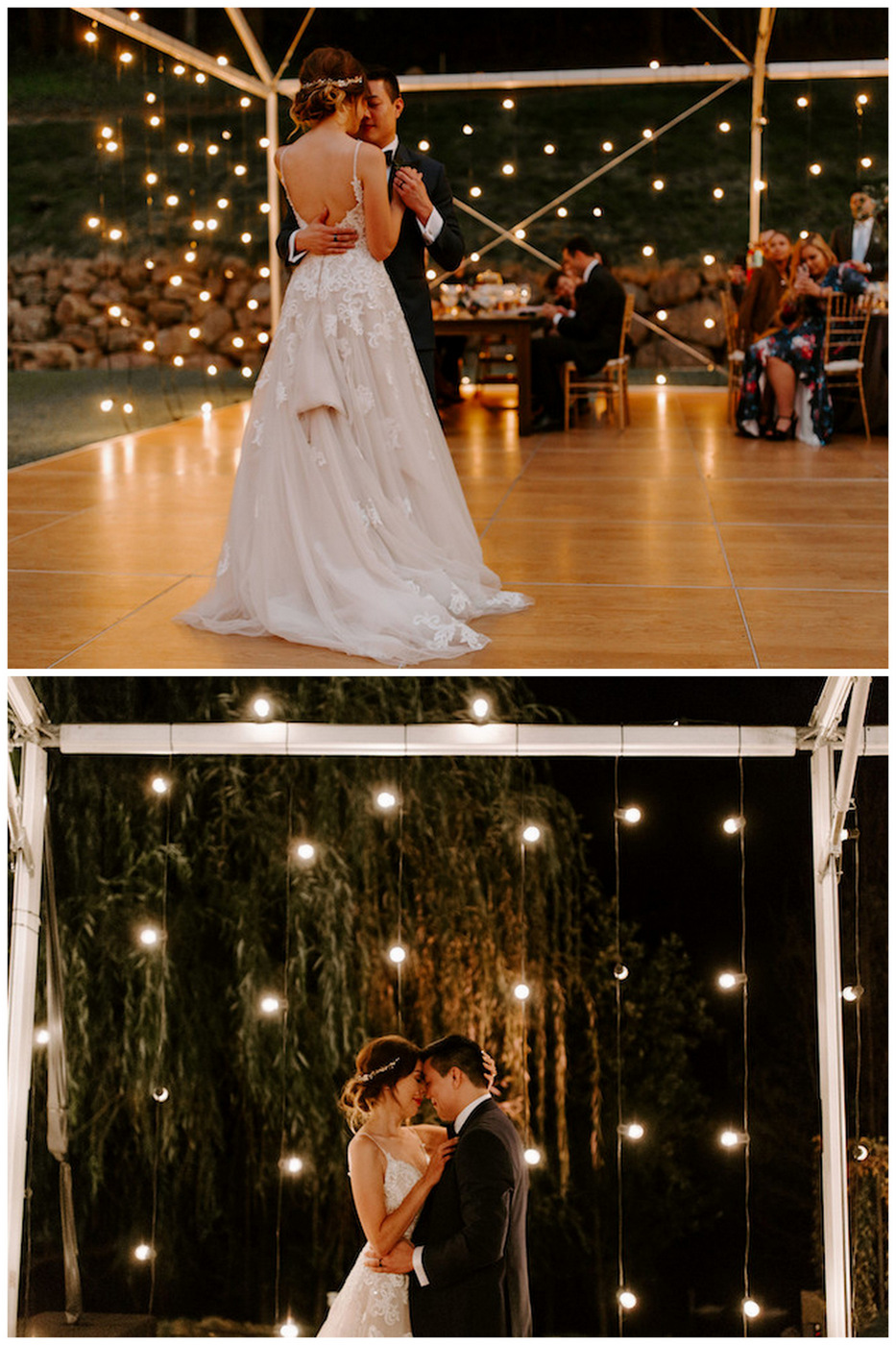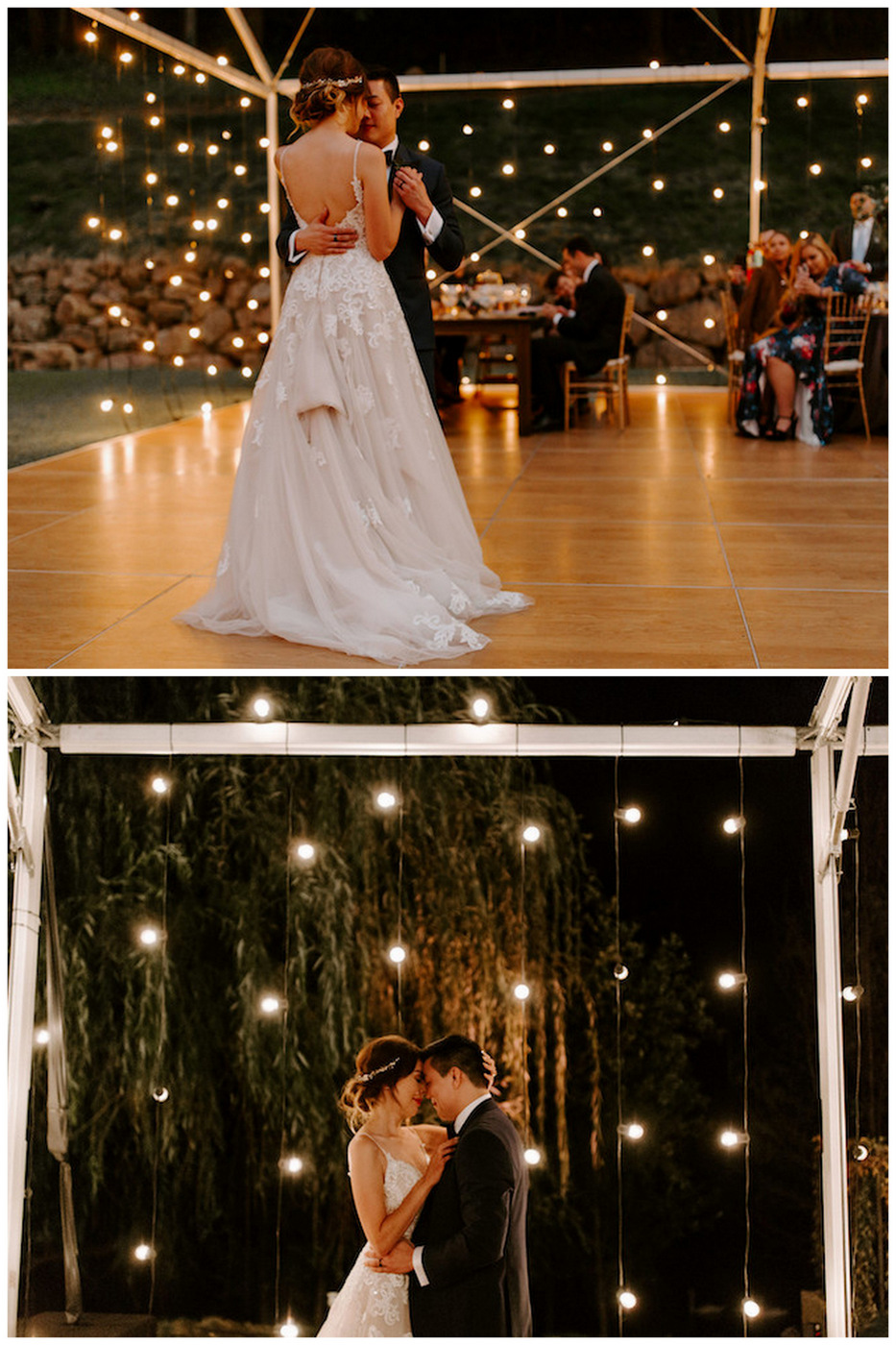 Wedding Service Providers:
Photographer Taylor Mccutchan || @taylormccutchan
Venue + Cake Meadowood Napa Valley || IG @meadowoodnapavalley
Brides Hair + Make Up HAMU Blush Makeup & Hair | | @blushbeautystyling
Flowers Soulflower Design Studio || @soulflowersf
Decor Linen: La Tavola Linen || @latavolalinen
Stationery + acrylic pieces Laura Lambrix Designs || @lauralambrixdesigns
Wedding Planner ROQUE Events || @roqueevents
Shoes Christian Louboutin  | @louboutinworld
Lighting + Production: Lux Productions | | @theluxproductions |
Rentals: Encore Events Rentals | | IG @encoreeventsrentals Bright Event Rentals | | @brighteventrentals Theoni Collection | | @theonicollection