Grey and Yellow Winter Wedding ♥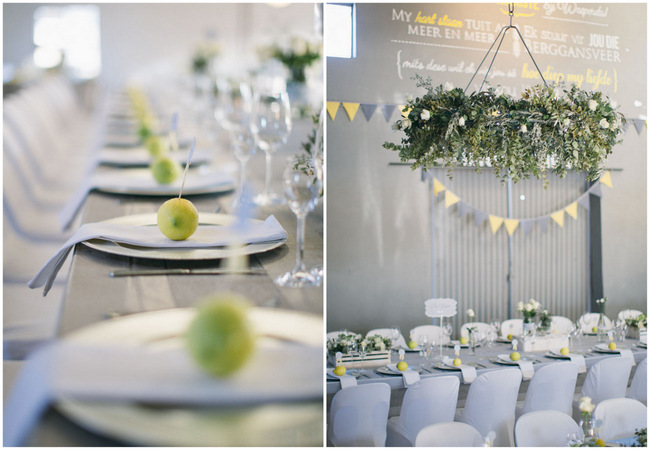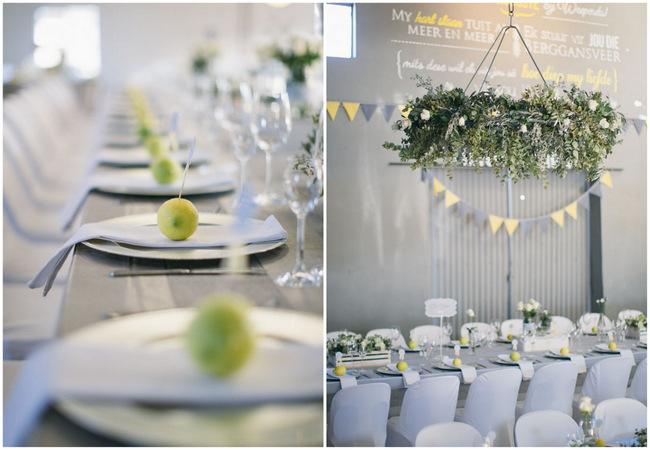 Anri and Jan-Philip, a lovely couple from the Northern Cape, celebrated their grey and yellow winter wedding in true South African style. Jan-Philip is a sheep farmer, so the couple had lots of fun incorporating sheep into elements of their décor.
Anri and her bridesmaids held gorgeous green wedding winter bouquets of Eucalyptys, soutbos, kol-kol and kale. This organic mix of blooms made for eye-catching table arrangements too, in a reception hall filled with sunny yellow and grey bunting. We love how the couple creatively set their tables with the ultimate yellow organic accessory:  bright yellow lemons! There are so many well-thought out details in this grey and yellow winter wedding, and we're quite sure you're going to adore all of them. Why? Because they're captured by the lovely Jenni Elizabeth Photography, of course!
"The foods that we served at the after church cocktails were a unique mix of 'boerekos' (South African comfort food) including 'skaapstertjies', 'skilpadjies', kebabs, 'roosterkoek' and 'kaiings' ," says Anri. "Our families helped so much. My mother made blankets, my dad built the lights for the dancefloor, Jan-Philip's dad arranged all the hay bales and his mother decorated the church – it was a group effort. Everyone worked very hard and we were so grateful!"
Grey and Yellow Winter Wedding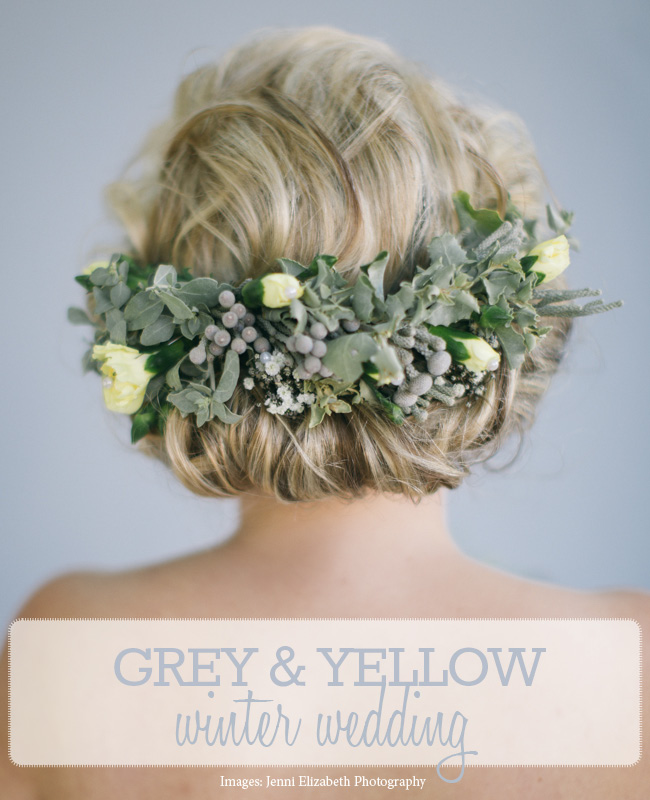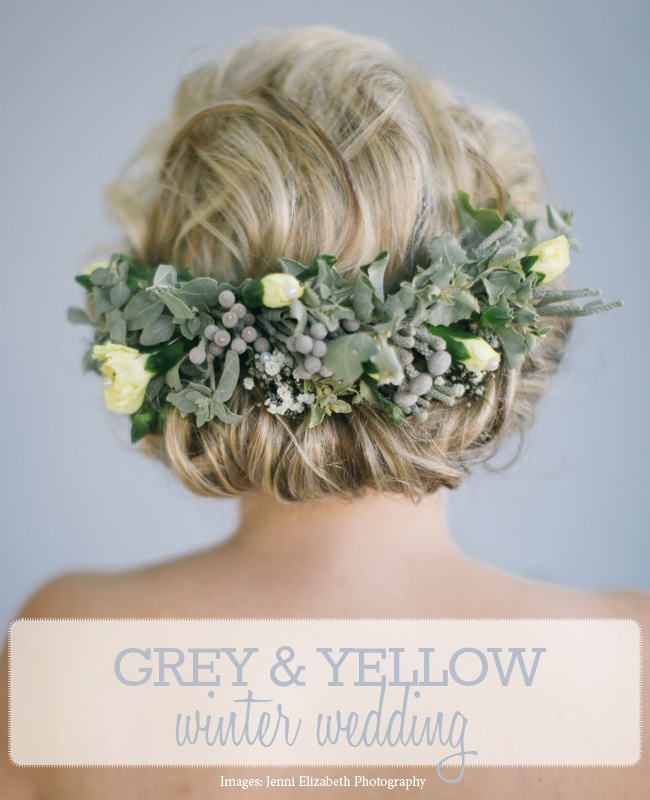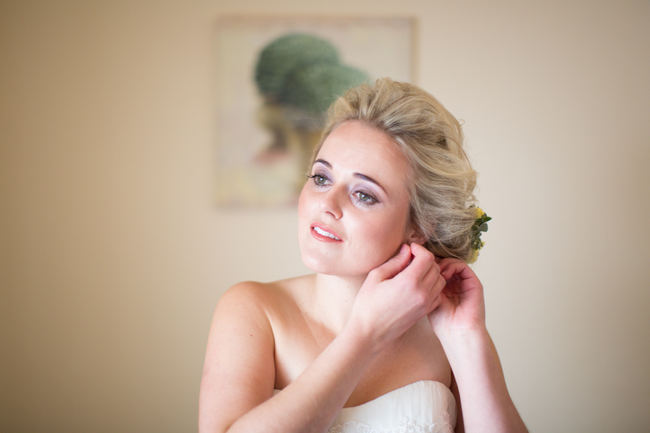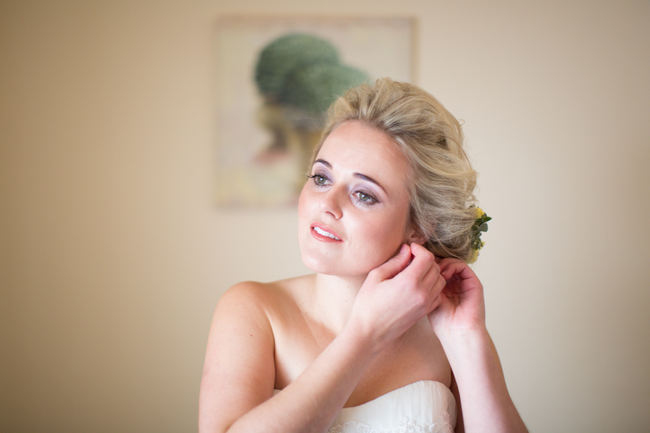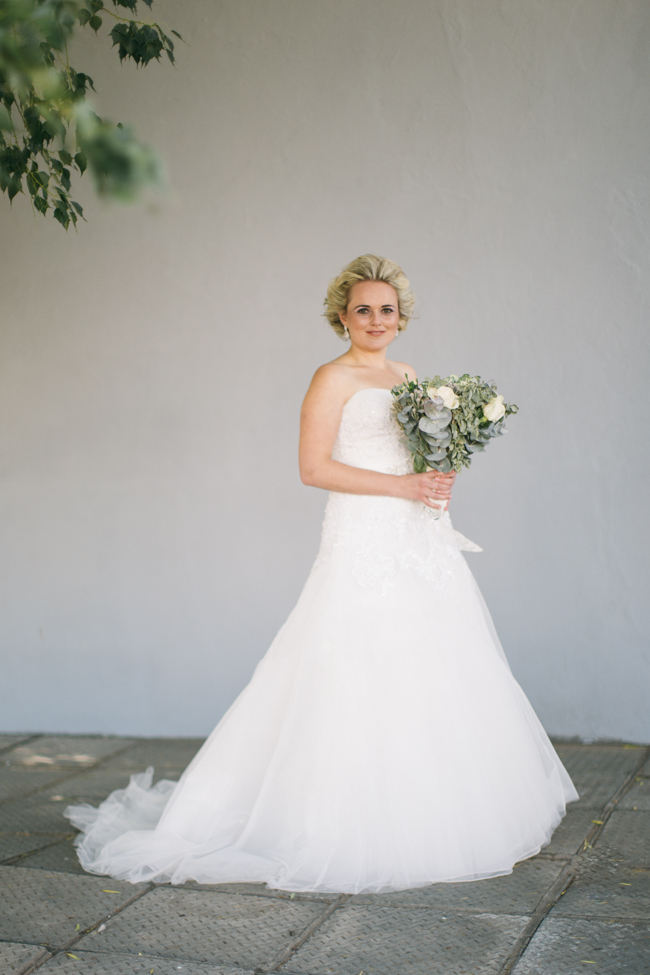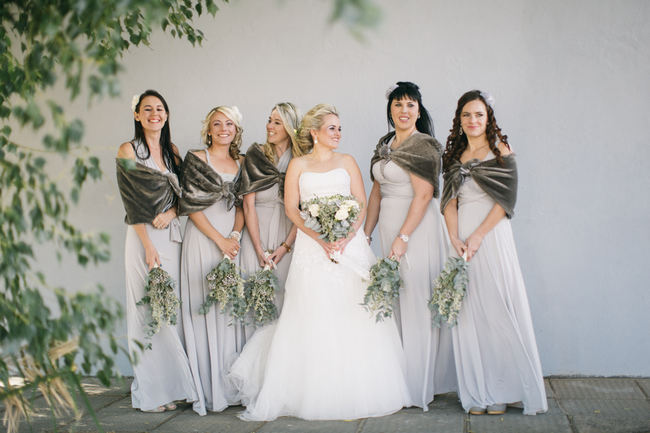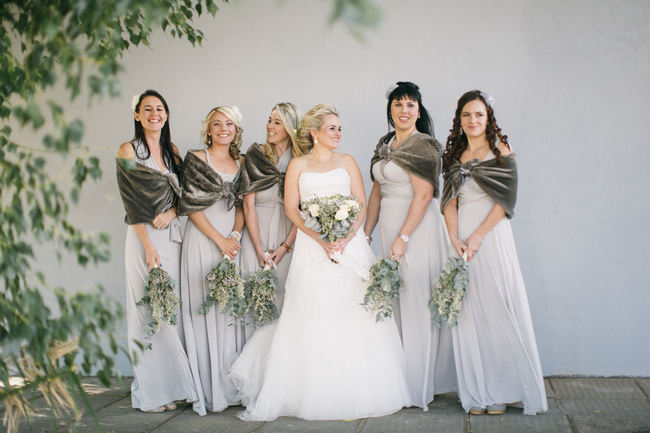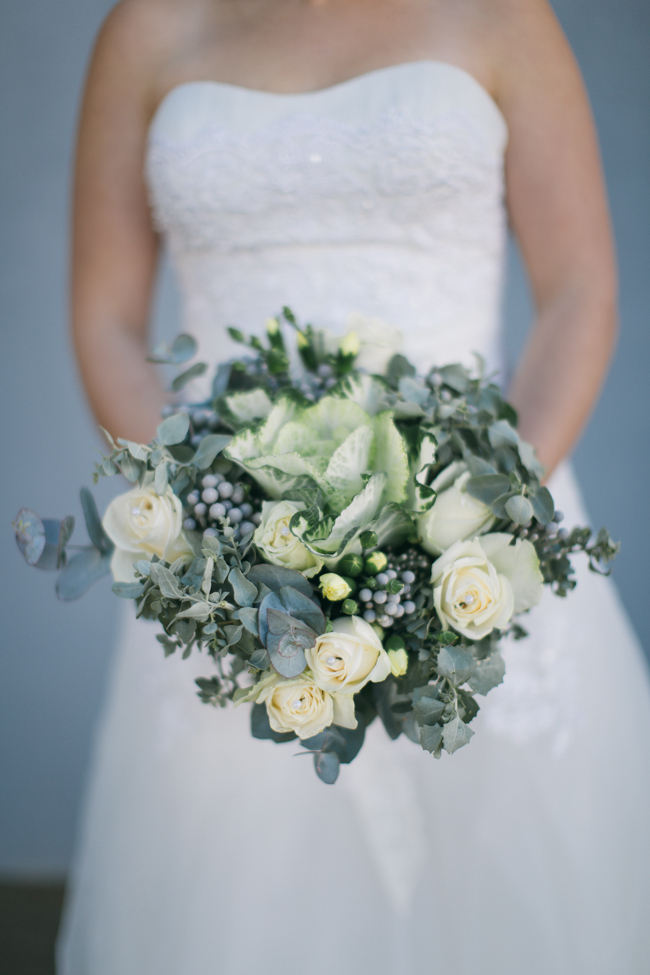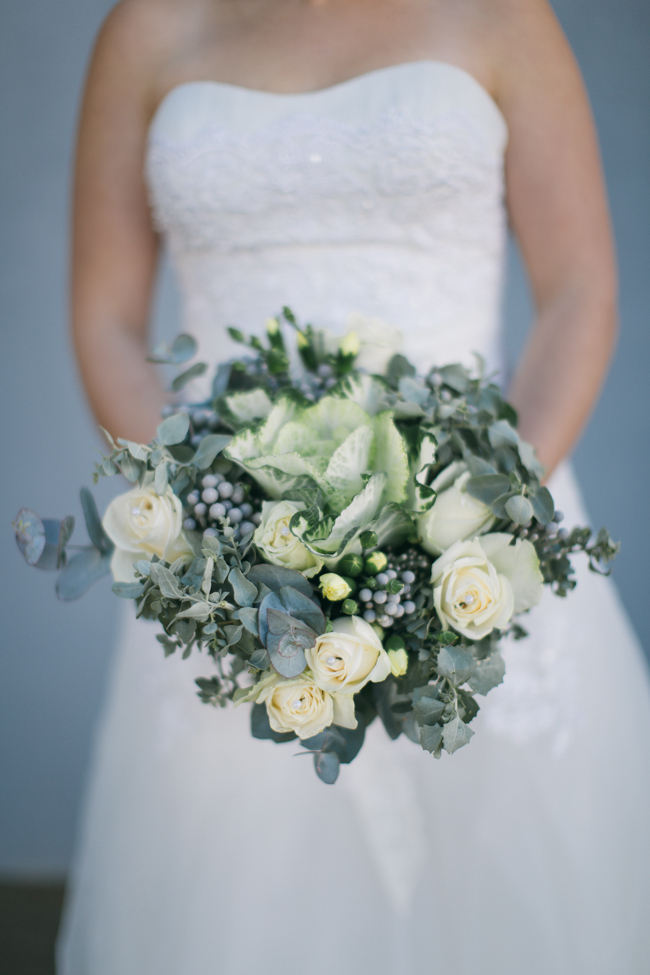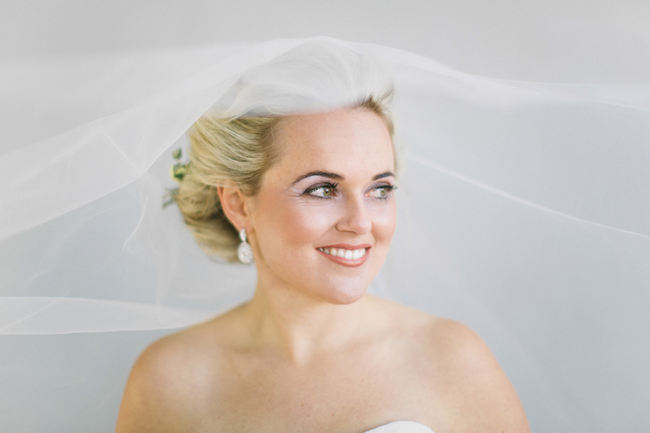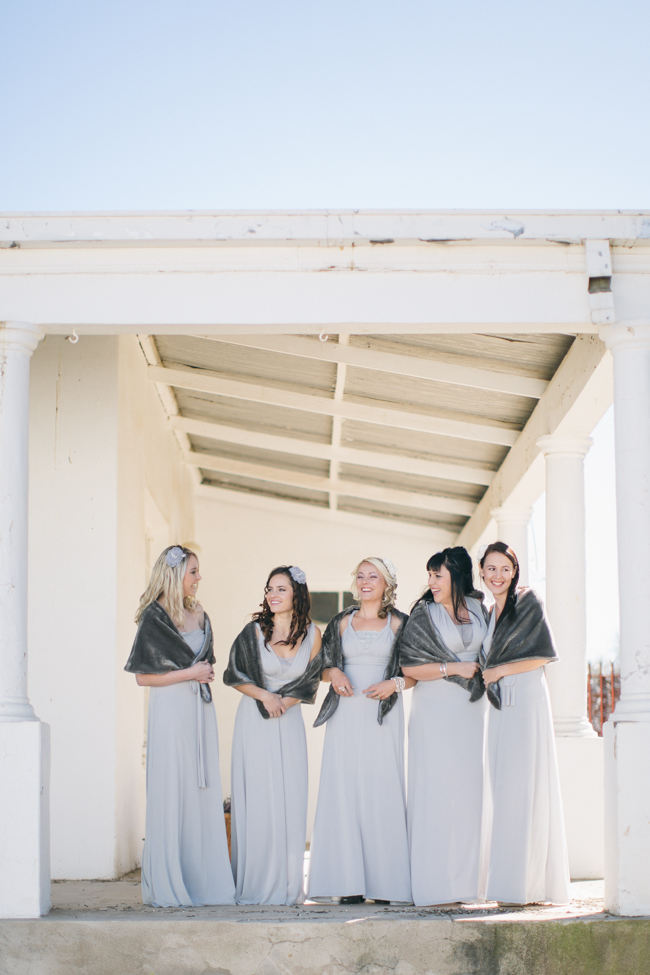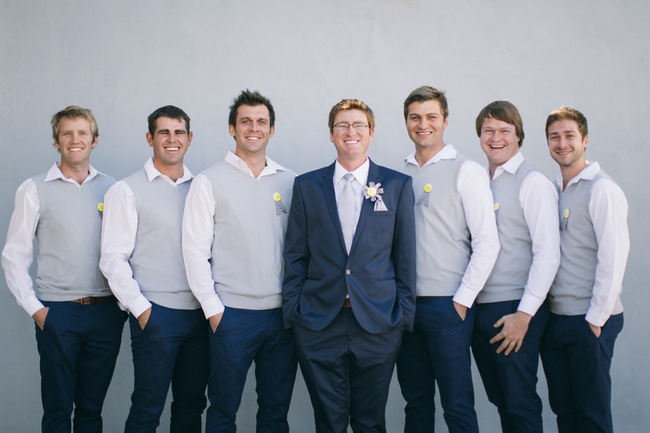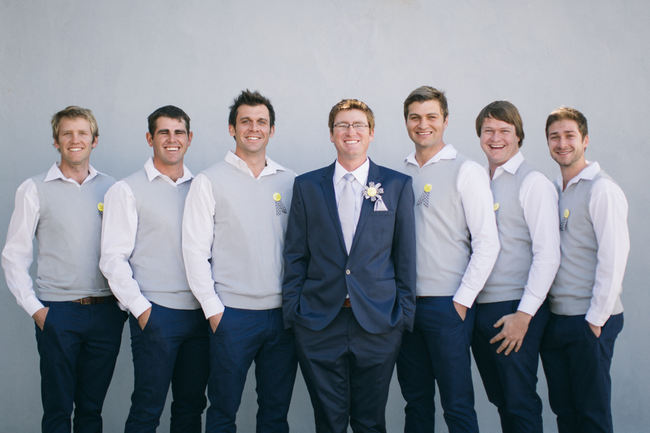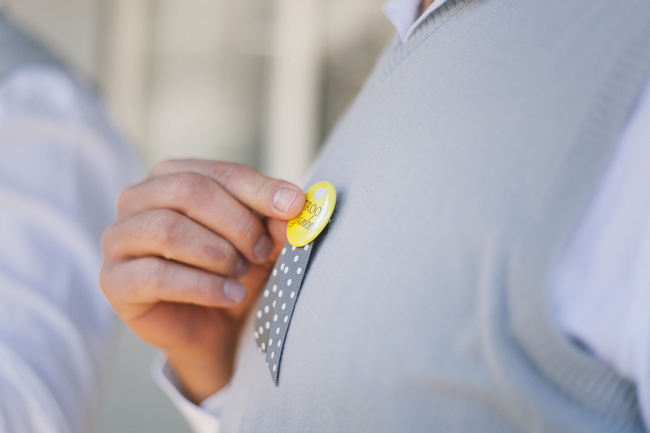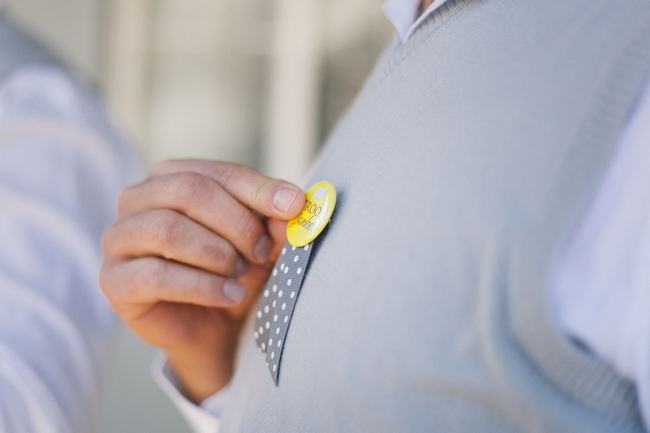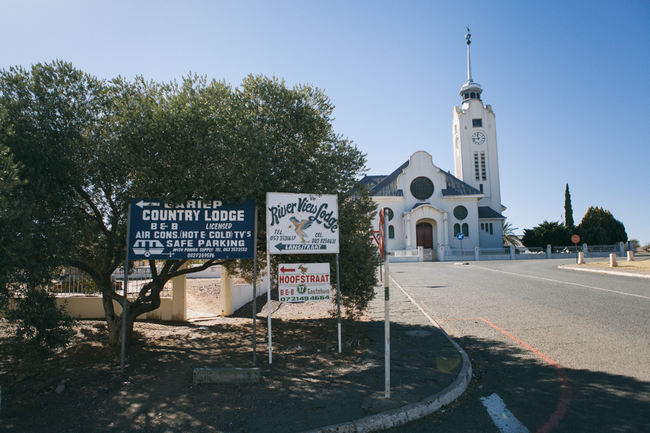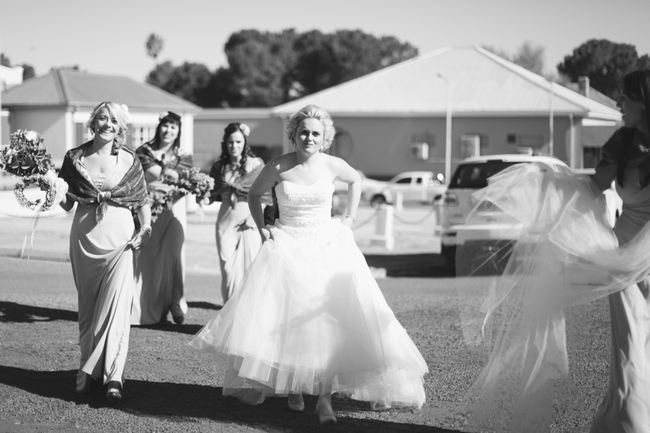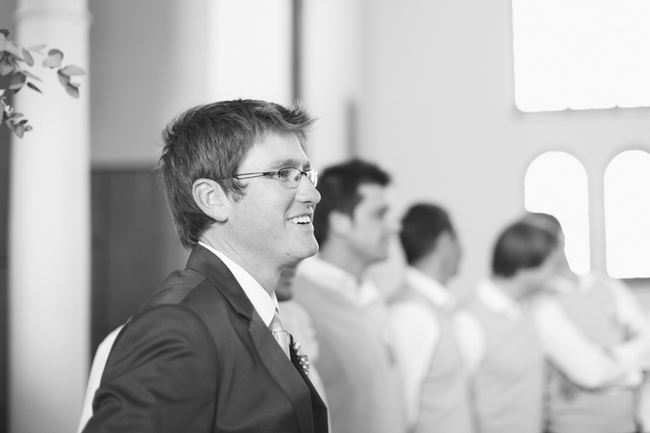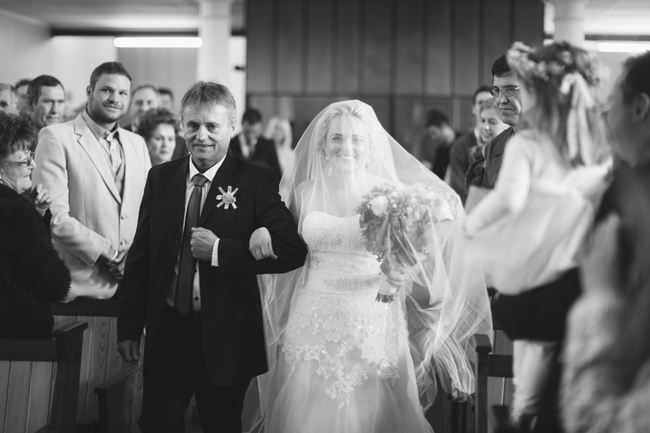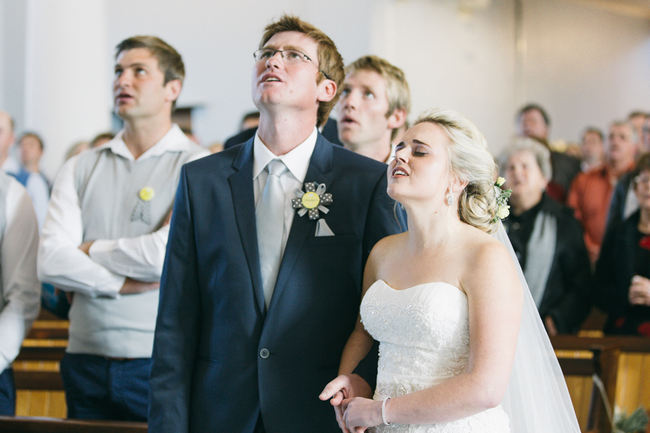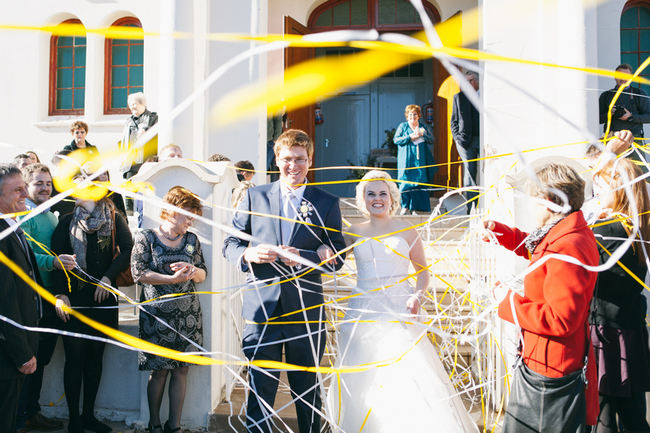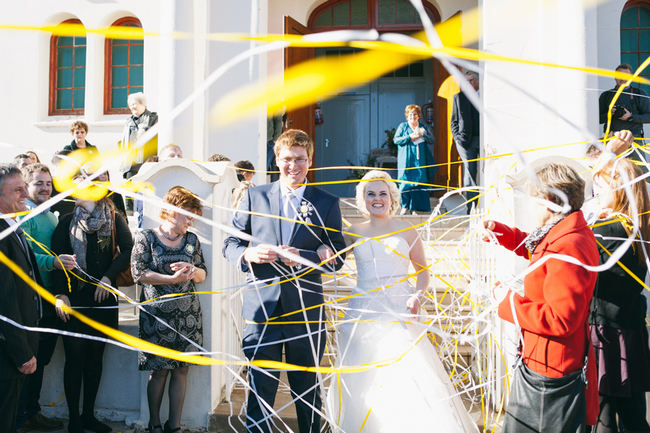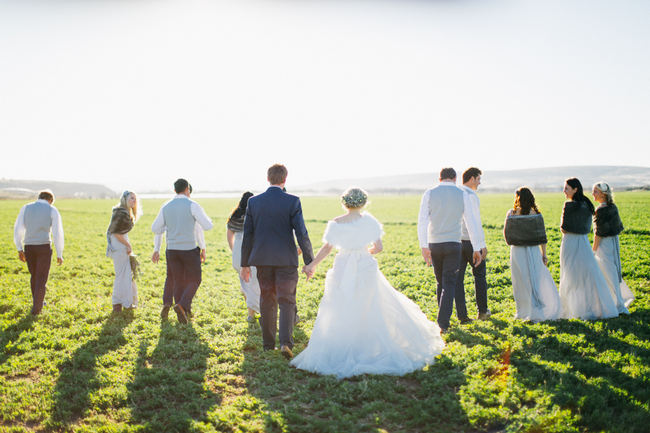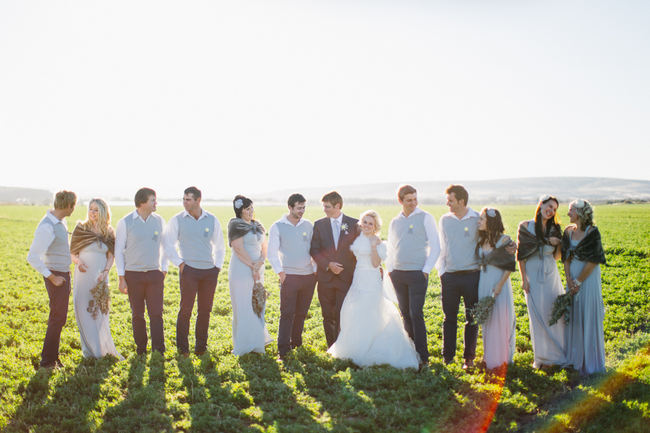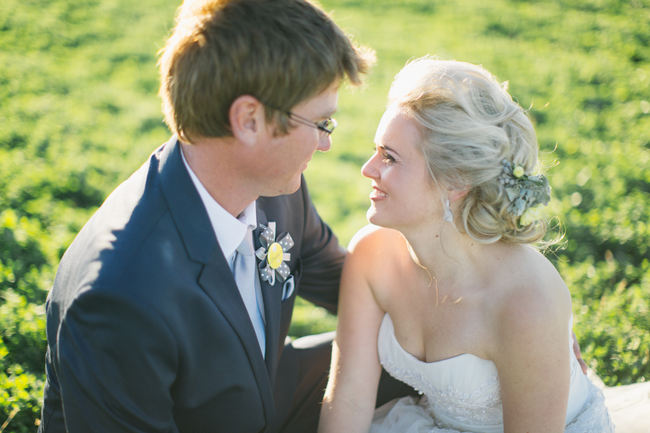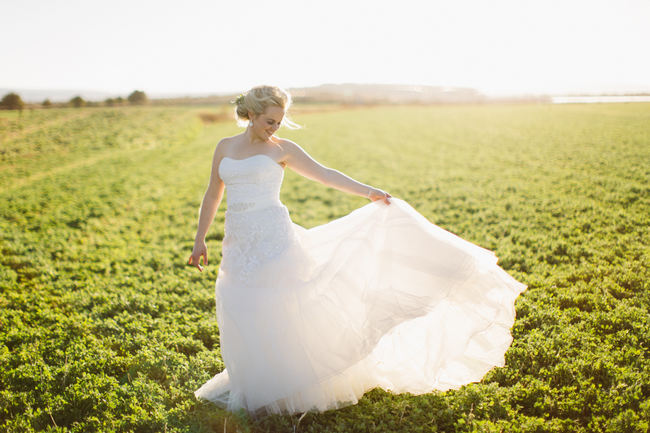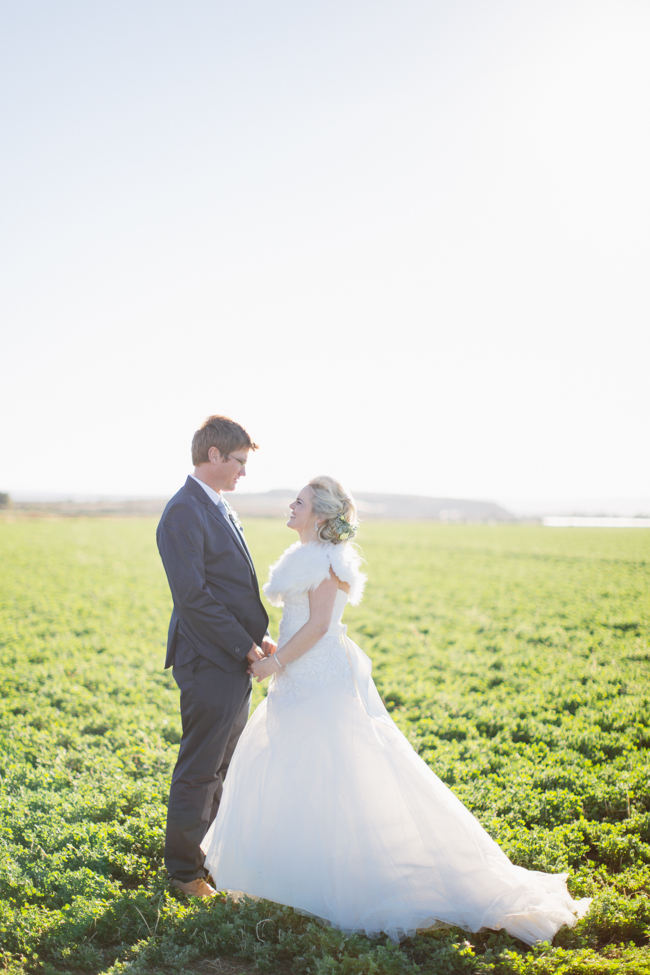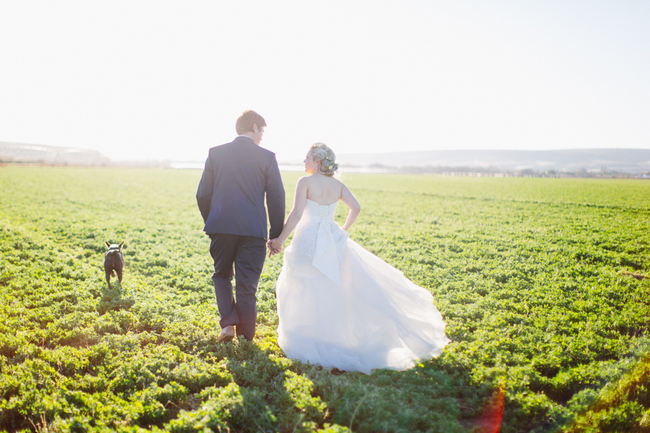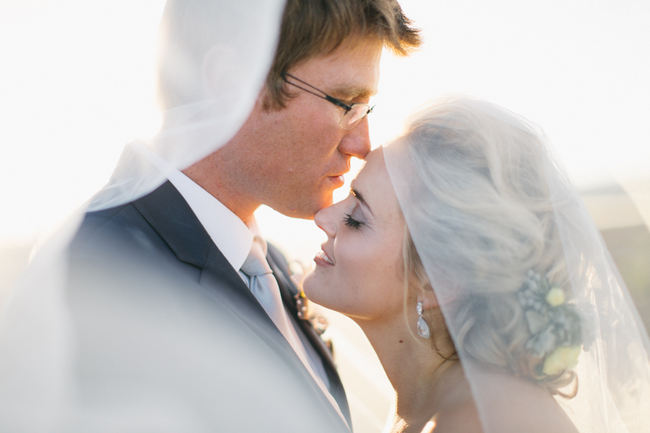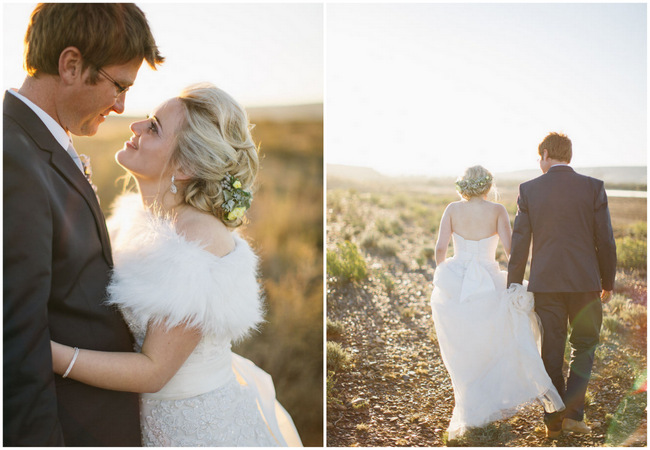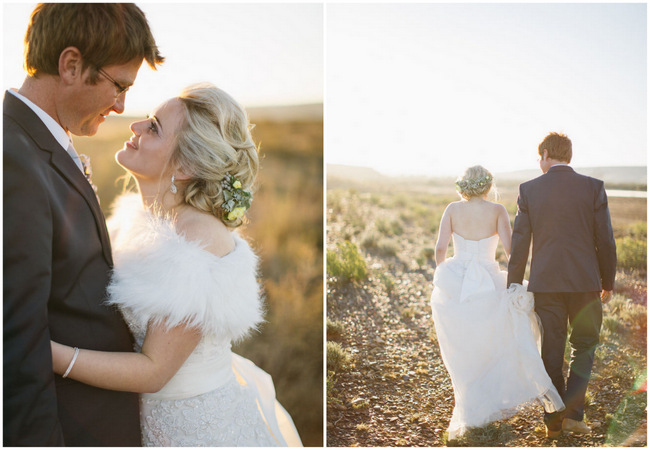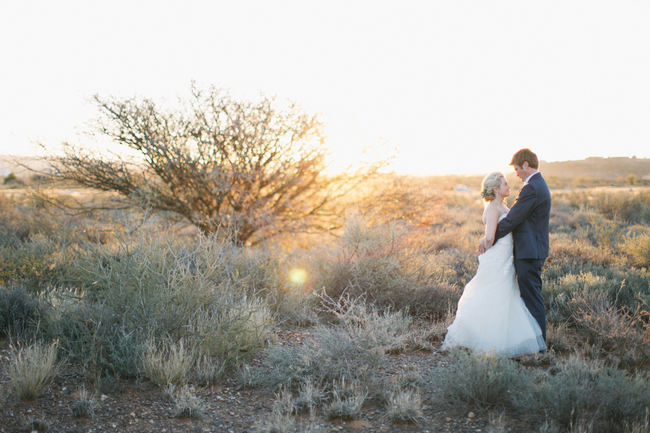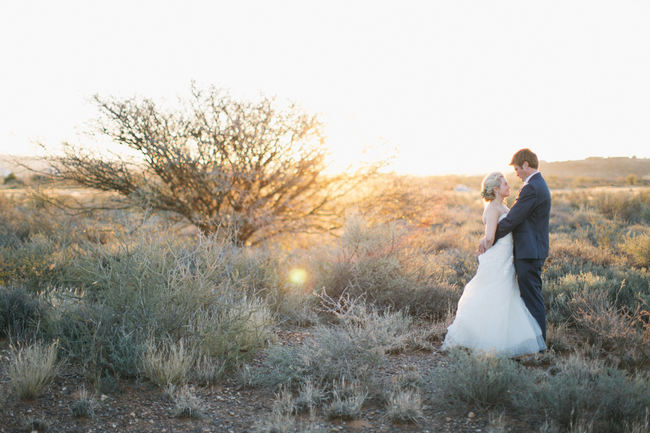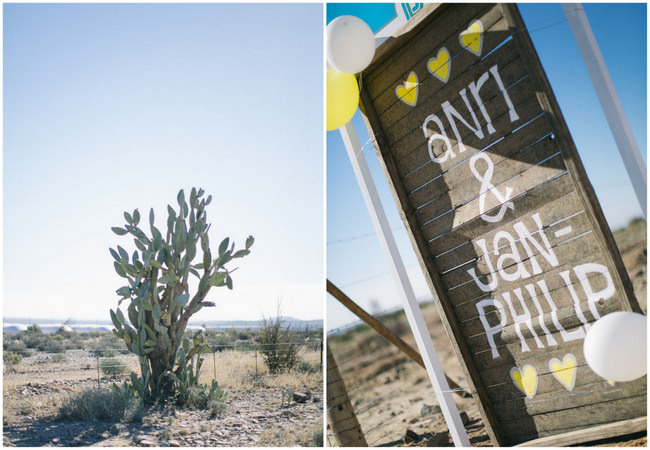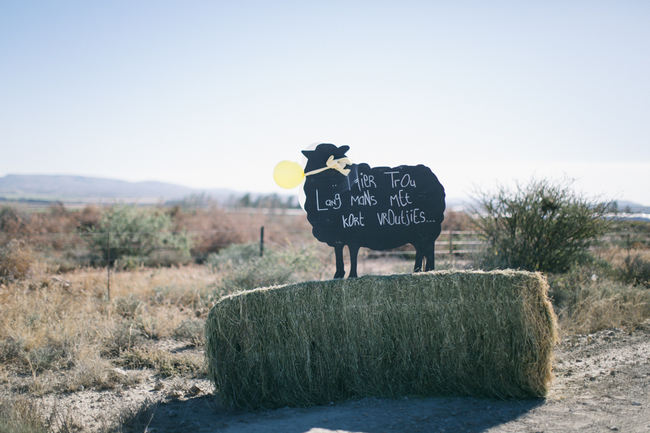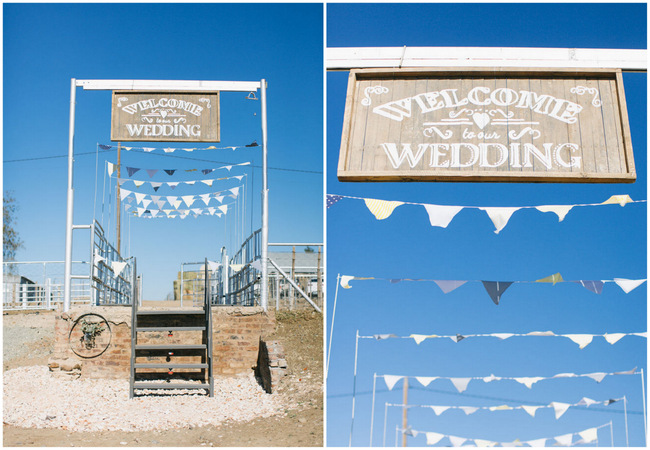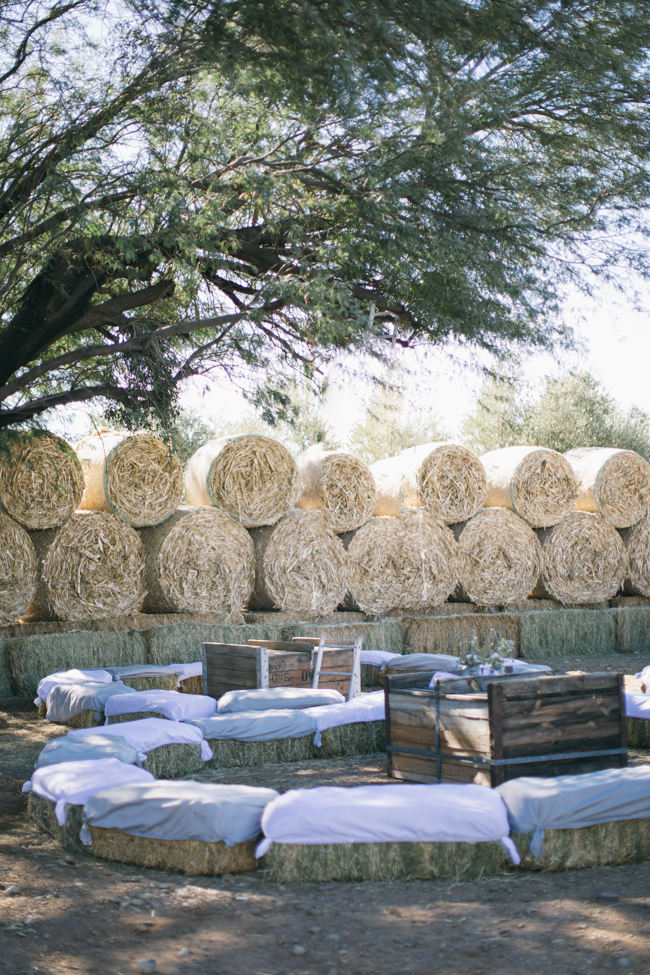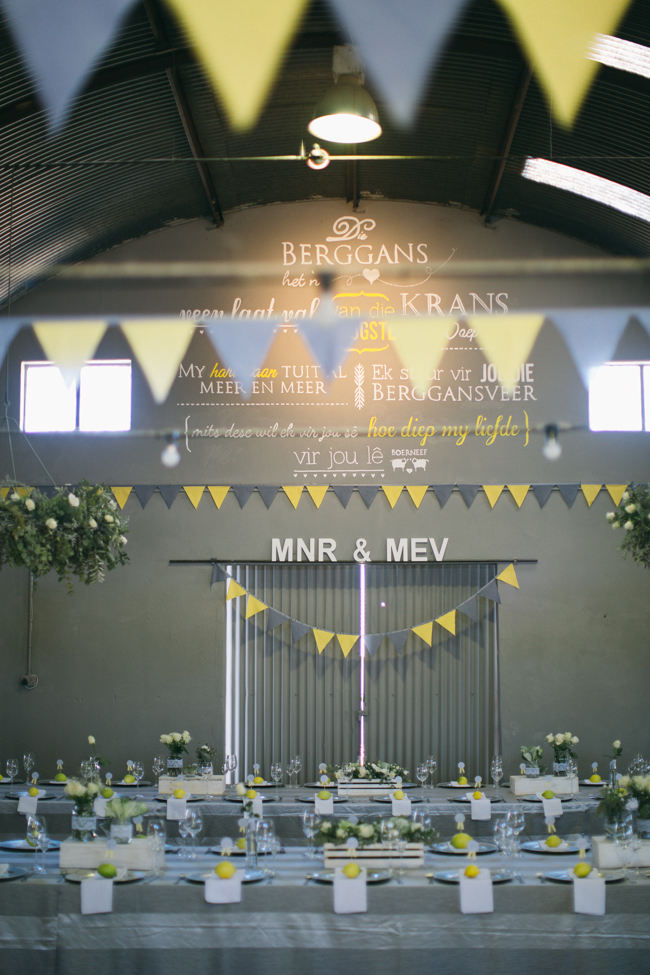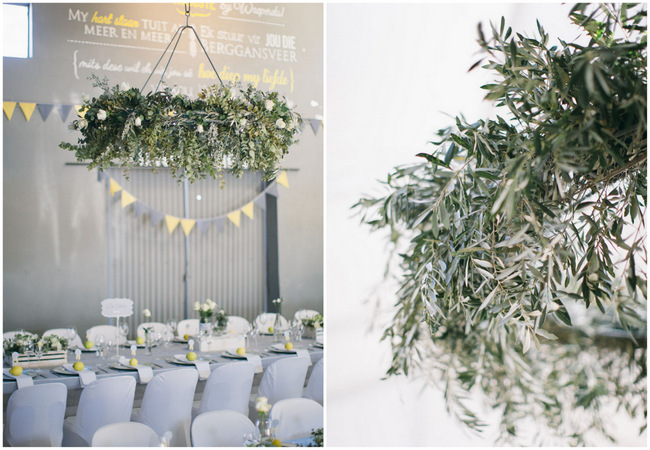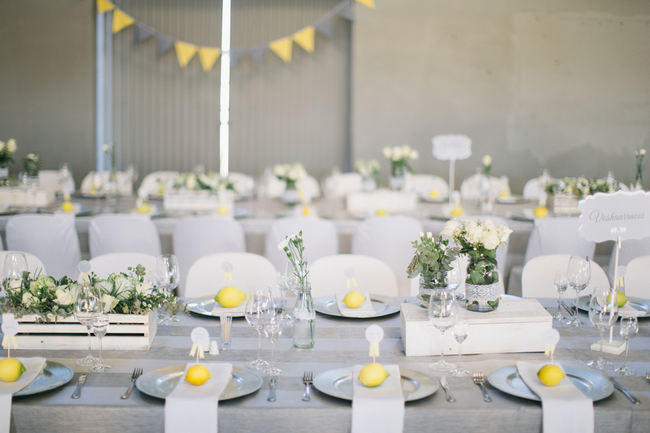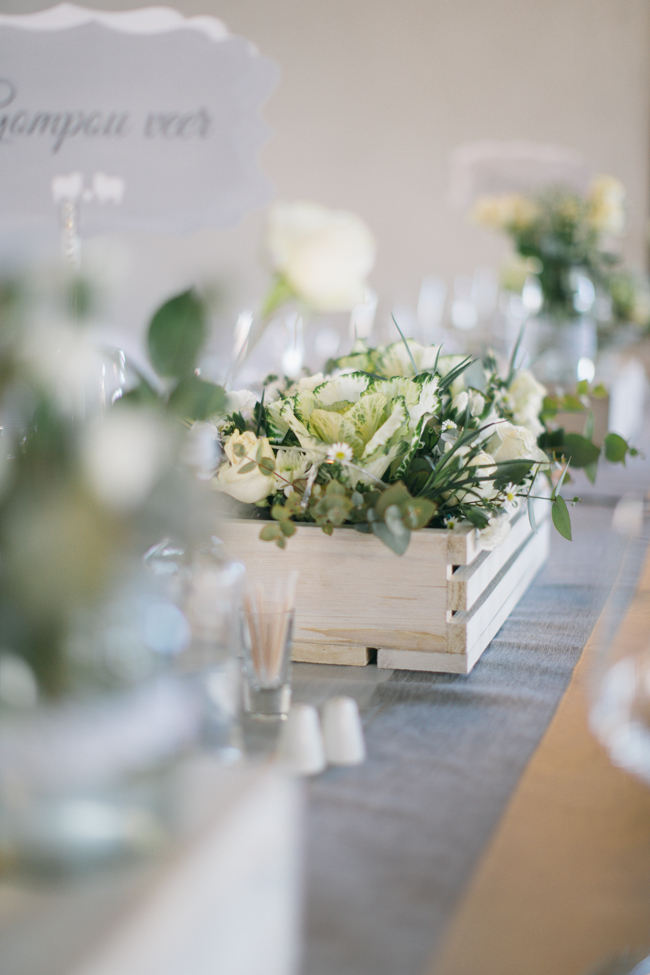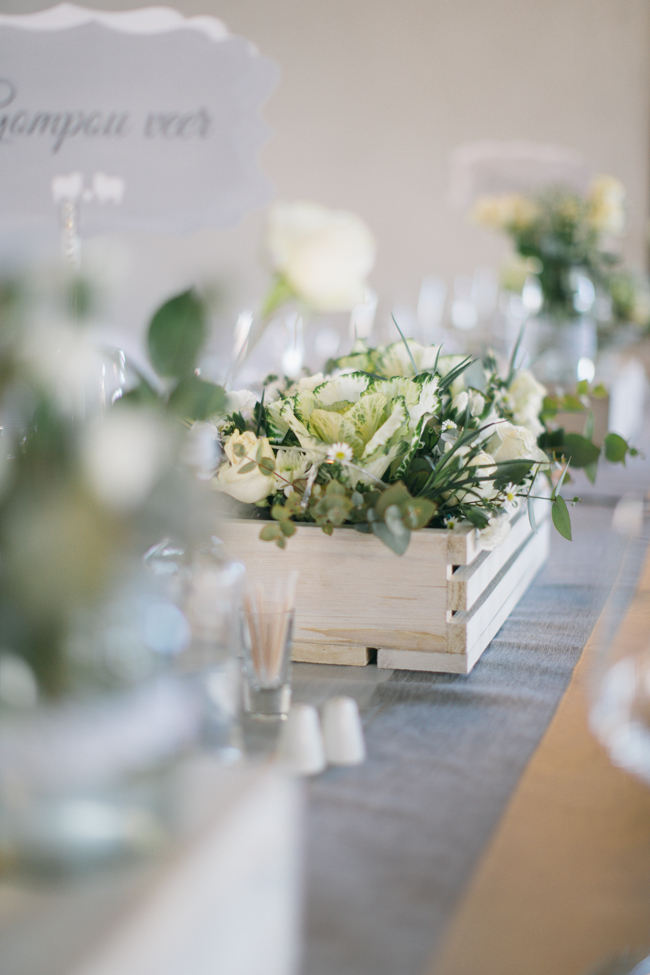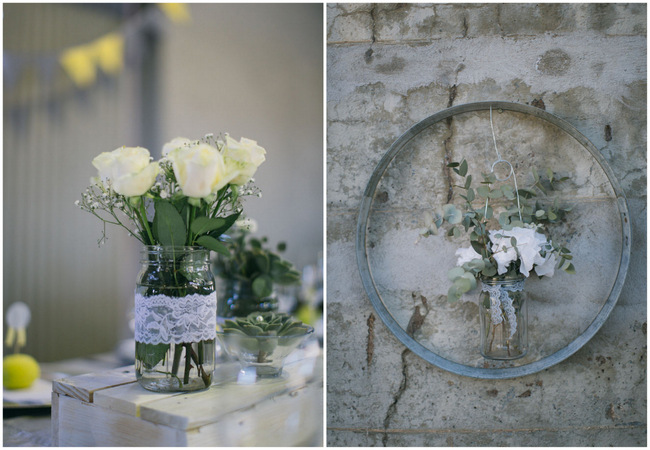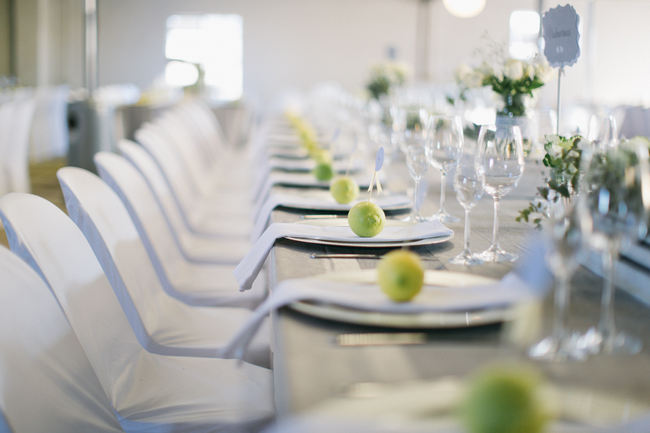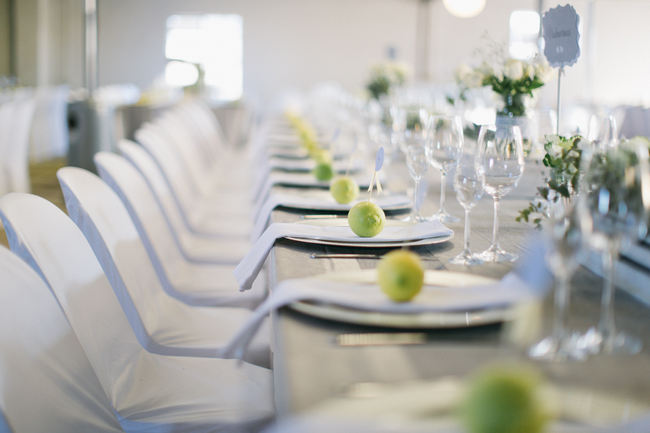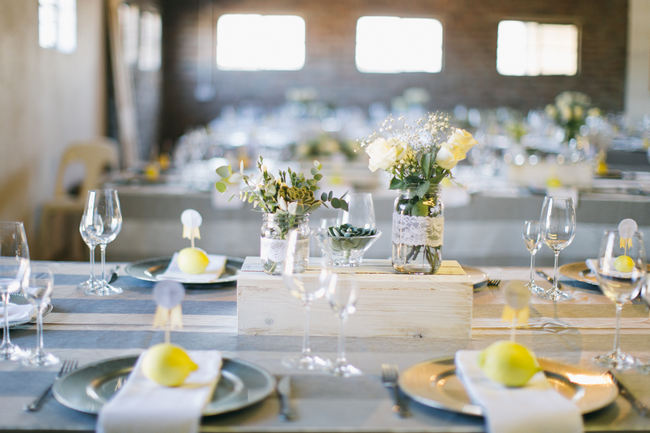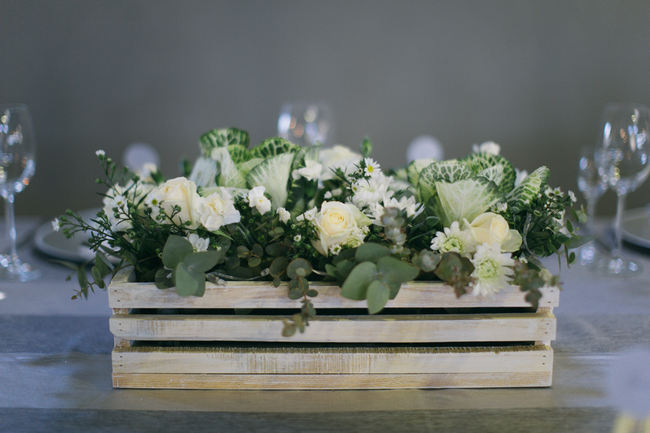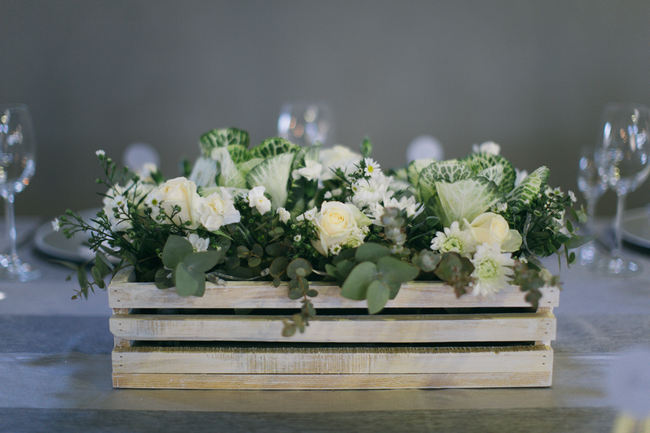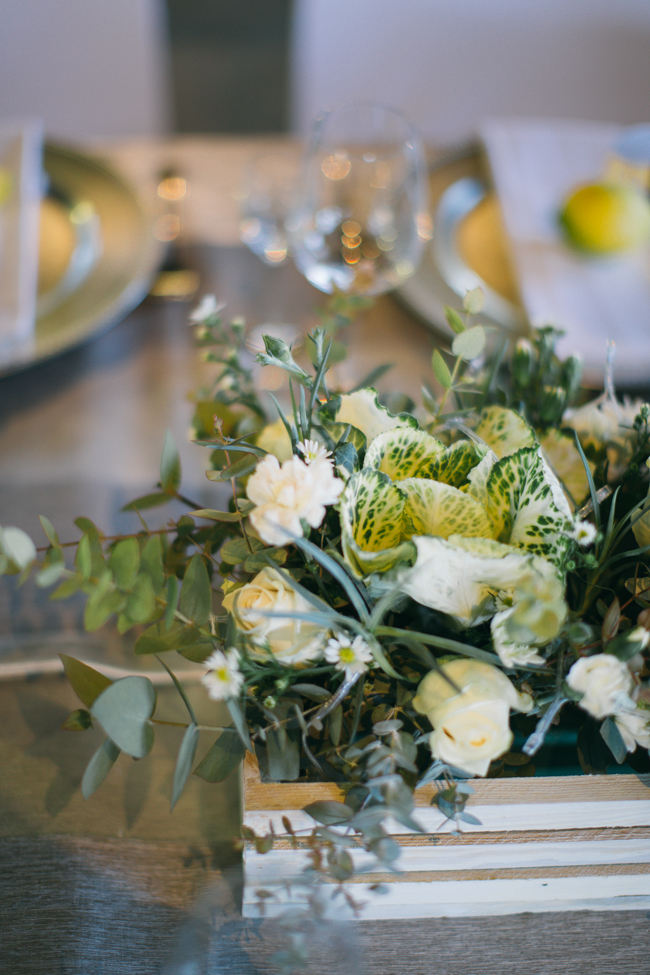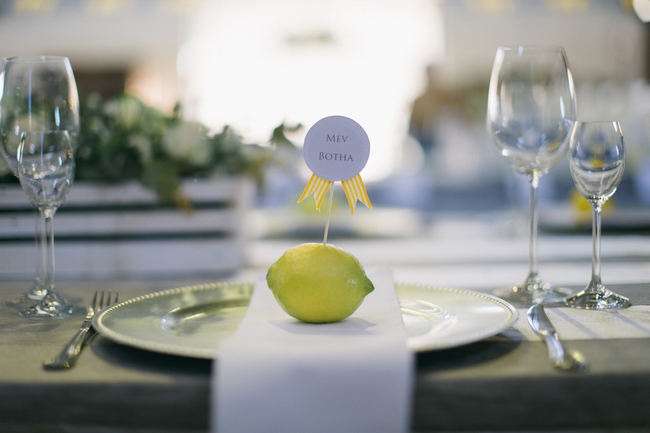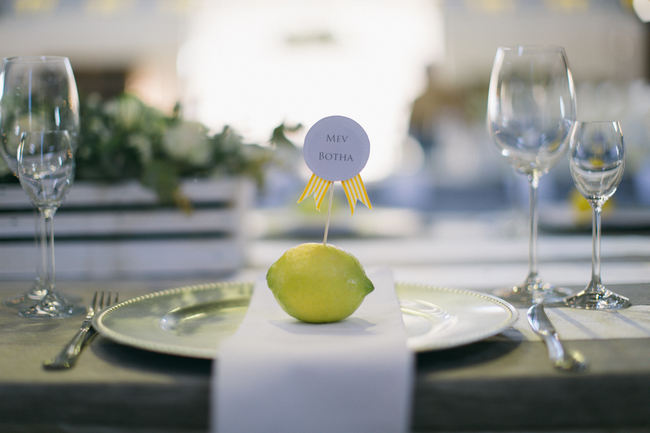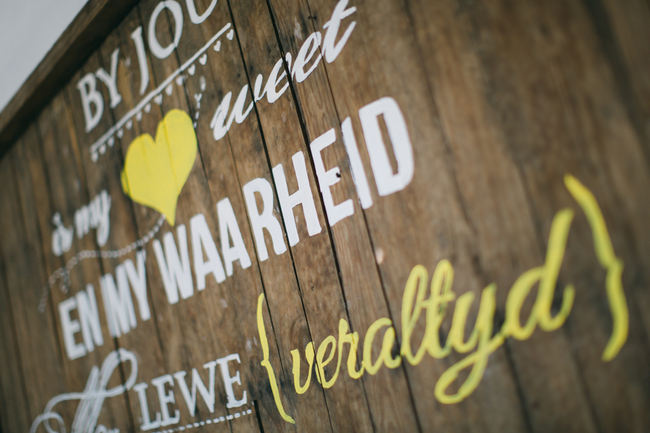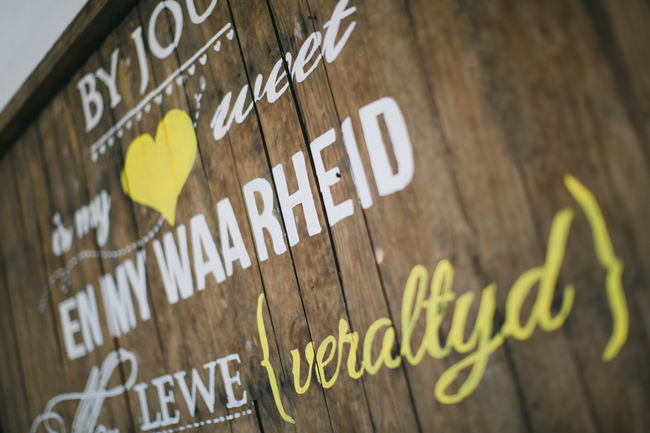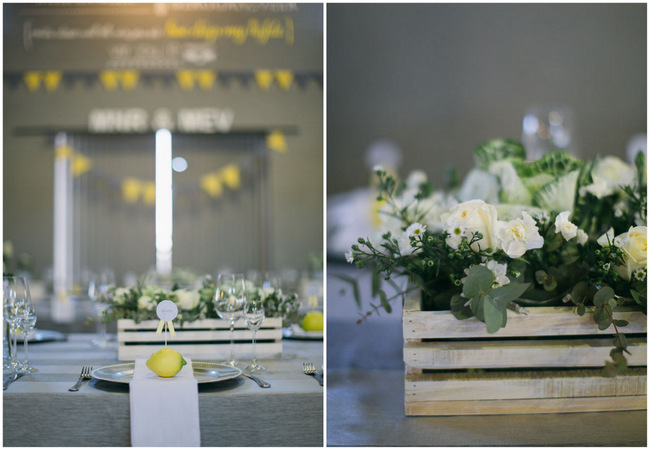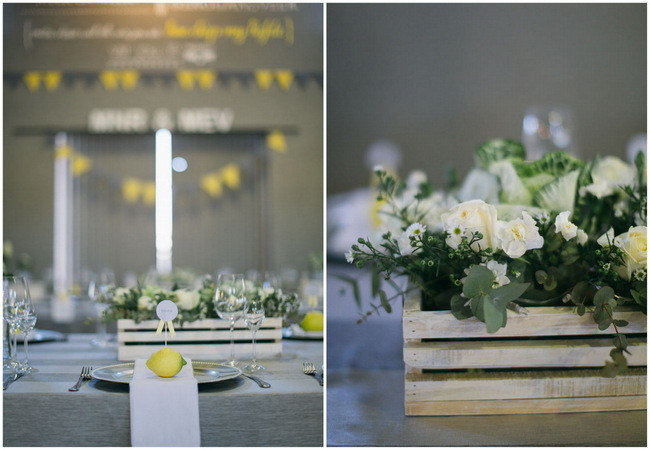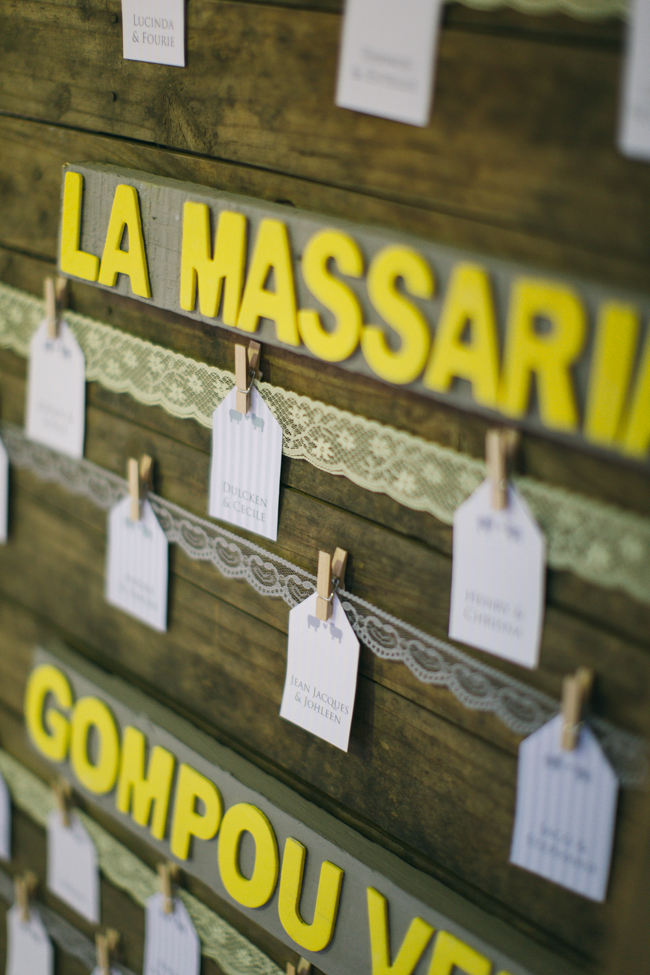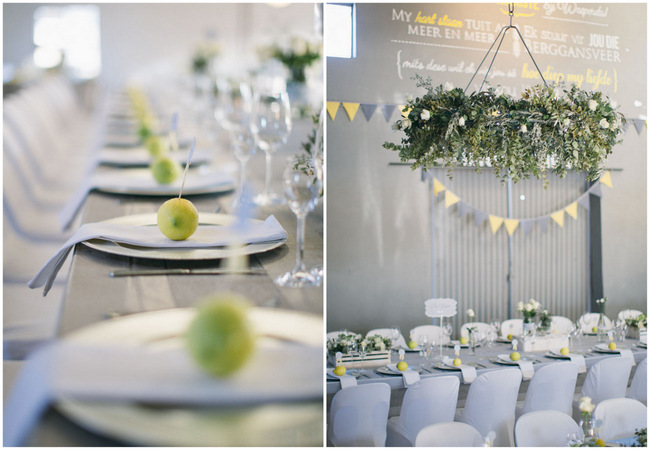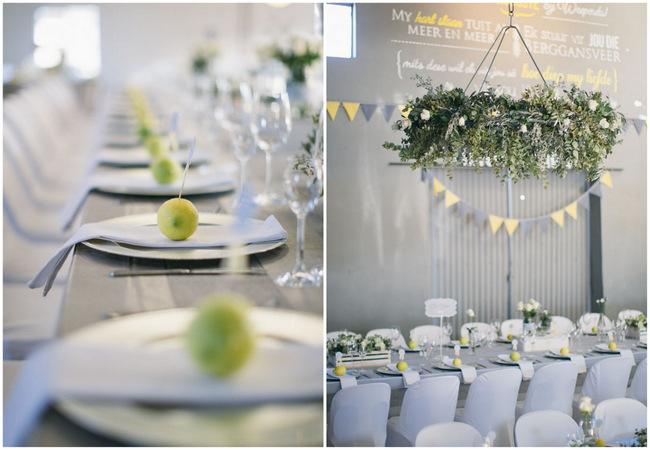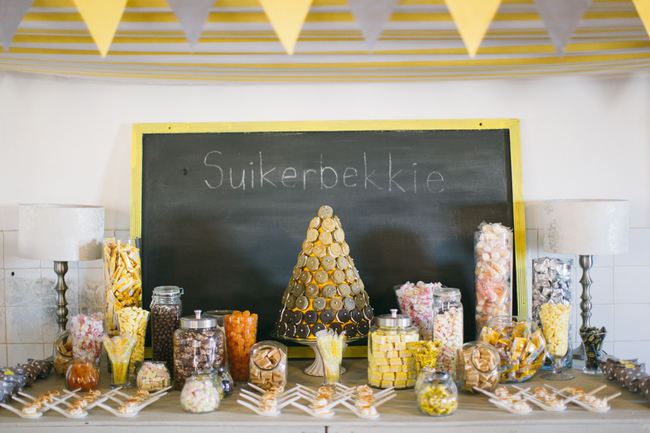 Grey and Yellow Winter Wedding
Love Story: We met at De Akker in Stellenbosh – mutual friends introduced us. We knew almost immediately: 'This is it'.
Bridal Style: My dress was from Olivelli in Bloemfontein, and I loved it!  In terms of hairstyling, I wanted lots of flowers. I didn't want 'perfect' bouquets, but rather an arrangement that looked like it was picked from the field. The bouquets contained Eucalyptys, 'soutbos', 'kol-kol' and kale.
Bridal Party Style: The bridesmaids wore light gray infinity dresses that we had custom made with fur shawls. The men wore navy fitted pants and a light gray pullover.
Groom's Attire: My groom wore a navy suit and tan shoes – he looked so handsome!
Wedding Ceremony: Our bridesmaids walked down the aisle to 'Voshaarnooi' by Kevin Leo and Jakkie Louw – a very special song for myself and Jan-Philip. I walked down the aisle to the wedding march.
Wedding Seating Chart: Our seating chart was made out of big wooden trays. Lace affixed the printed name cards.
Wedding Reception Details: Our name cards were lemons! Our flowers were mostly  greenish grey and white. The kale used on the tables completed the picture perfectly! A friend and bridesmaid painted the most beautiful poem on the wall of the reception hall shed – it was so beautiful! There were so many special details from start to finish.
Wedding Playlist: We are very Afrikaans, so we opened the dance floor with a Theuns Jordaan song: 'By jou' – it has special meaning to us. We walked into the shed to a song by Albert Hammond: 'Everything I want to do'. It's such a upbeat and lively song. Our save the date was a video featuring the same song.
Wedding Planning Advice:
Brides, do not do anything the last week! If there is last minute stuff that needs to be done – delegate. There is no time – believe me. If you have free time, enjoy it with your family and friends.
Our invitations and save the dates were sent out electronically ourselves. You can save a lot of money this way and it makes a lot more sense to me. Everyone else will throw the printed invite in the dustbin, except for your mother maybe 🙂
Wedding Video
♥ ♥ ♥ CREDITS ♥ ♥ ♥
Venue Oranjerivier Boerdery //  Photographer Jenni Elizabeth Photography // Videographer Perfect Pear Photography Bloemfontein // Dress Olivelli Bloemfontein // Brides Hair Jo-lene Maritz // Brides: Make-up Liz-mari Lubbe // Flowers: Mareli Visser & Anita van Heerden //  Music Just John // Decor: Luwes and Botha Family and Mareli Visser //  Stationery: Chriselle van Lill // Suits Bentleys Bloemfontein
If you love organic details like these in today's grey and yellow winter wedding, check out another of our fave weddings by Jenni Elizabeth – this Organic, Earthy, Market-Style Wedding at Kaleo Manor. A fan of yellow? Make sure you catch Pieter and Ilse's Yummy Navy, Yellow and Grey DIY Vintage Wedding here!