Winter Picnic Wedding ♥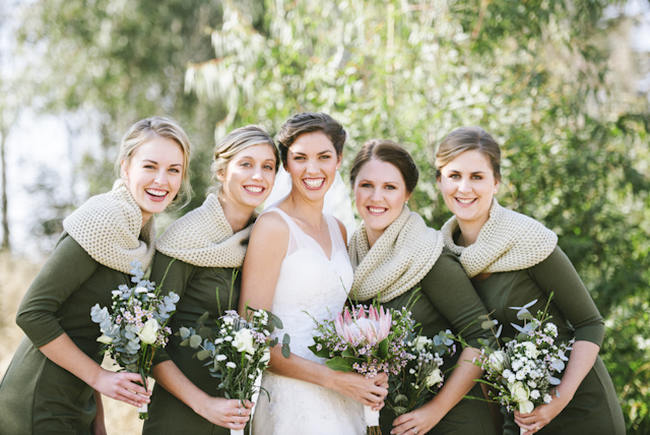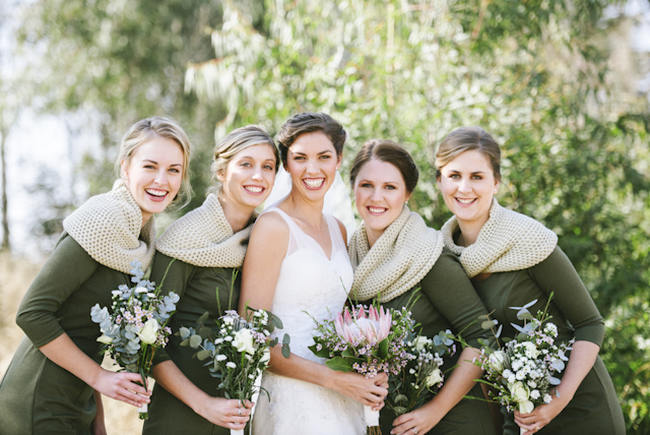 Picture a young girl lying on the grass at her grandparent's farm dreaming of one day marrying her prince in a totally relaxed, farm-style picnic wedding – a get together on bales of hay, guys playing marbles, kids swinging in the trees, picnic blankets and baskets of eats – and you'll see exactly where the inspiration for Tam and Grant's wedding came from.  In fact, Tam says it best when she describes the day's theme: "A relaxed picnic with a big side helping of FUN!"
The couple held the wedding on Tam's grandparents farm which was perfectly rustic. Their winter wedding day was filled with flowers from  RAMs wholesale, touches of sage green, off white, textured browns and organic wood which photographer Micaela De Freitas captured for us to enjoy today. The decor was pretty much 100% DIY (with the help of wedding planner Fay Gey Van Pittus of Poetry Weddings and Events.)
"I chose my grandparent's farm as the wedding venue when I was a little girl! I have always wanted to get married on their farm and had spent hours lying on the grass dreaming about the special day. All the decor was done ourselves, from the picnic blanket center pieces, to the signs and even the plants were grown by me," explains Tam. "As a couple we love picnics and so it was a no-brainer to do this for our wedding. Our gifts for guests were such fun. The ladies received a little fleece blanket (made by a friend) to be used at the wedding, and the gents received a catapult and a bag of marbles. (made by my father in law). This created an element of fun all day!"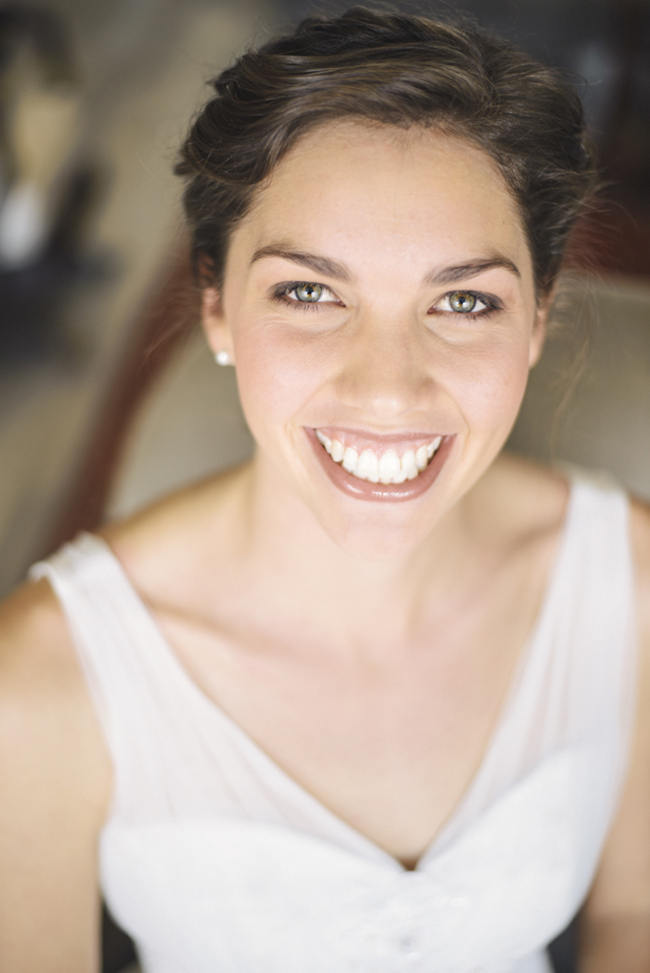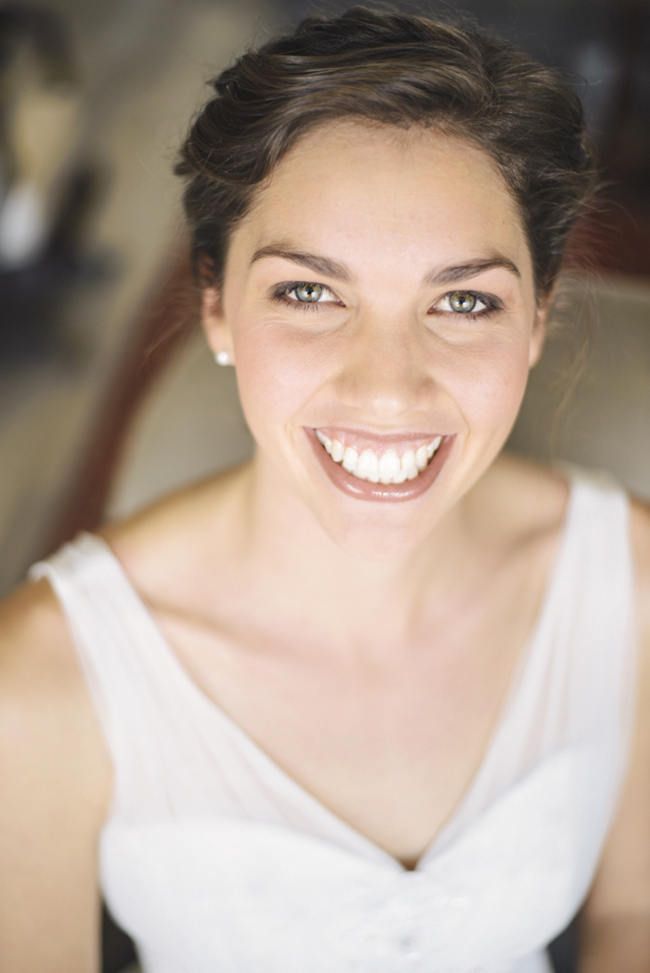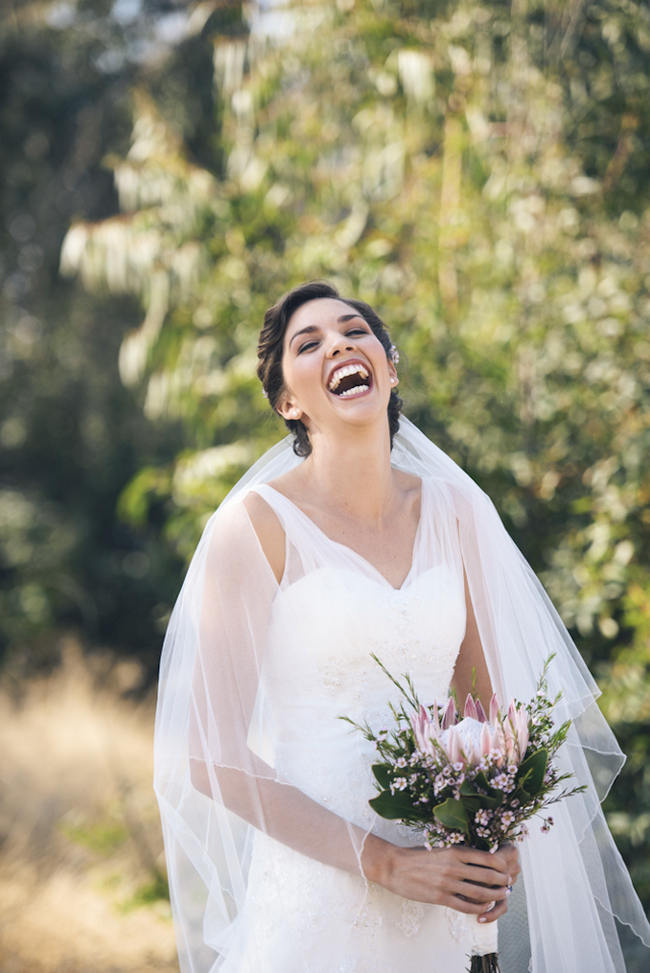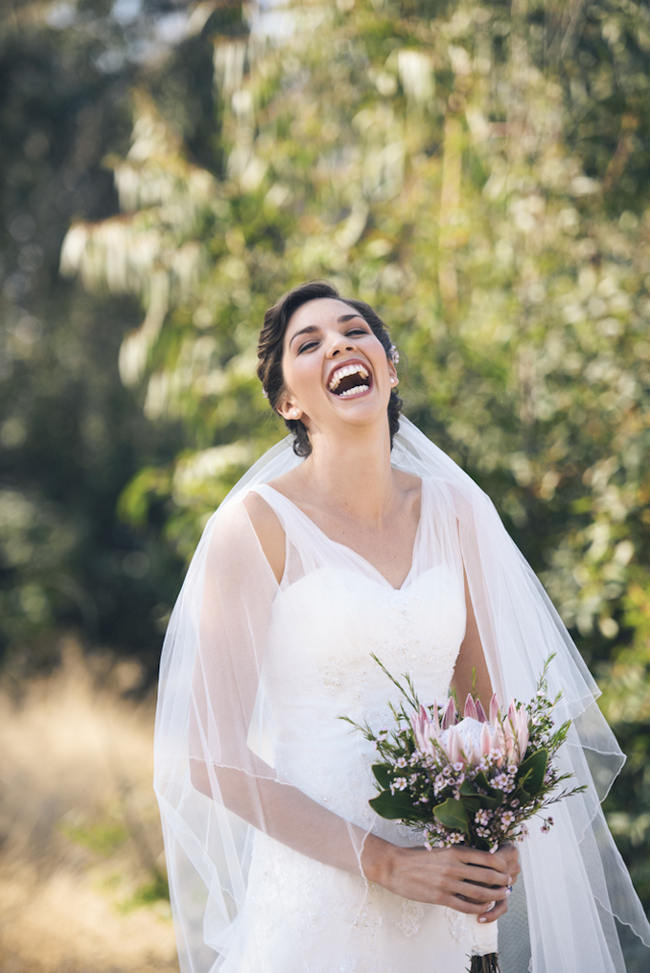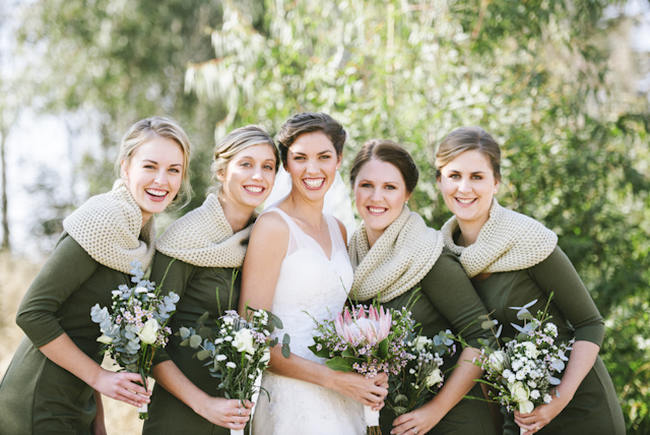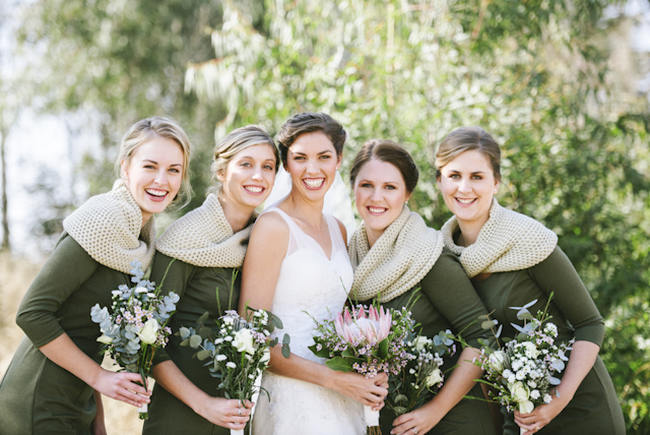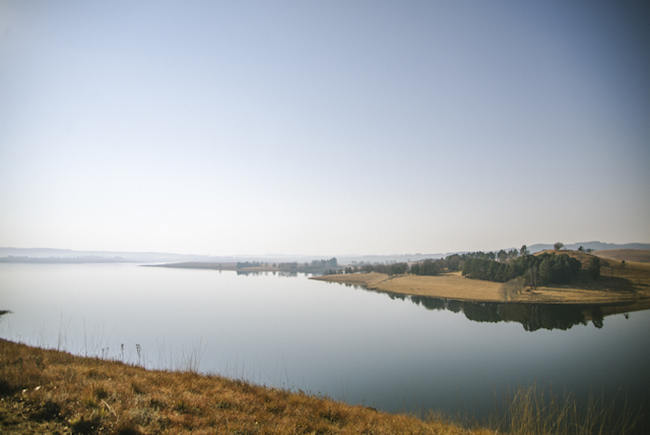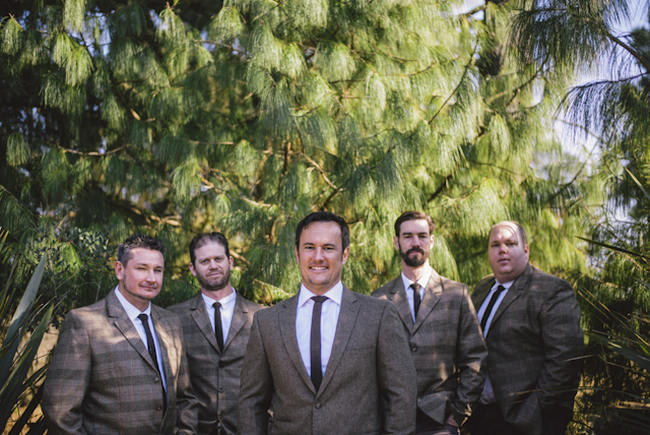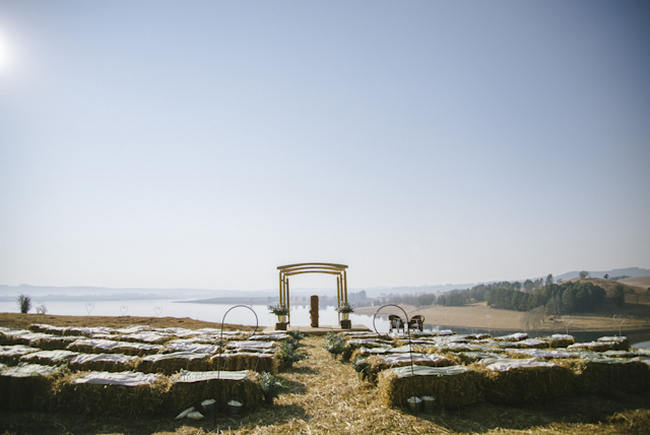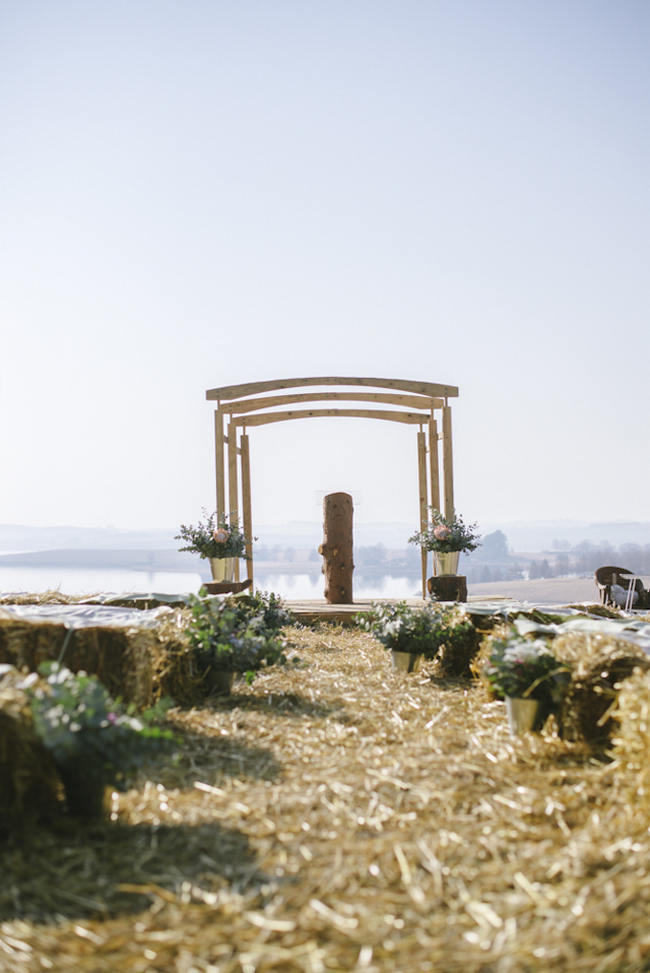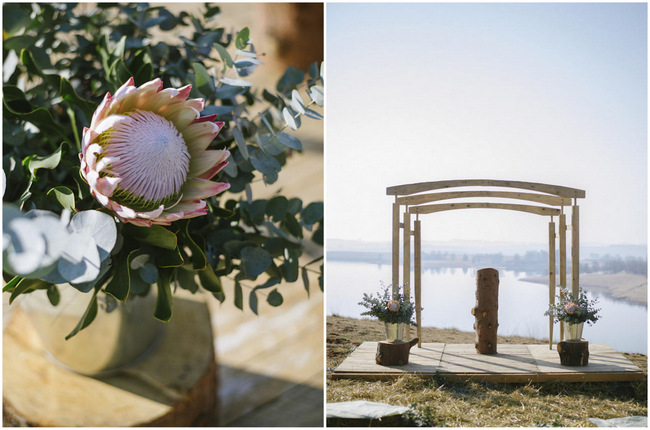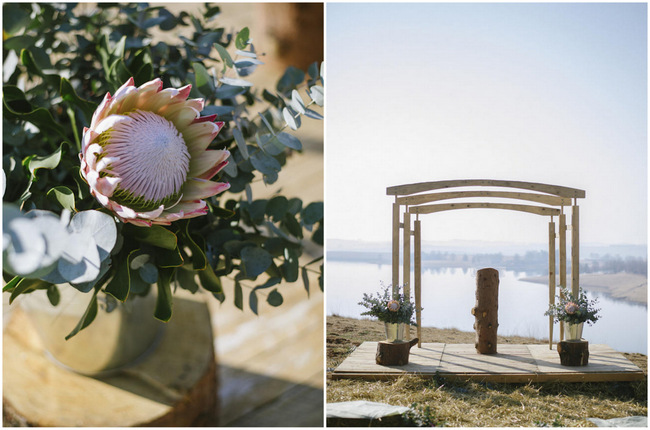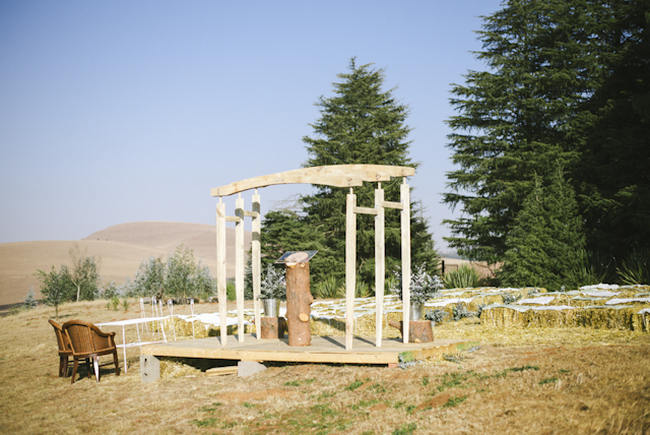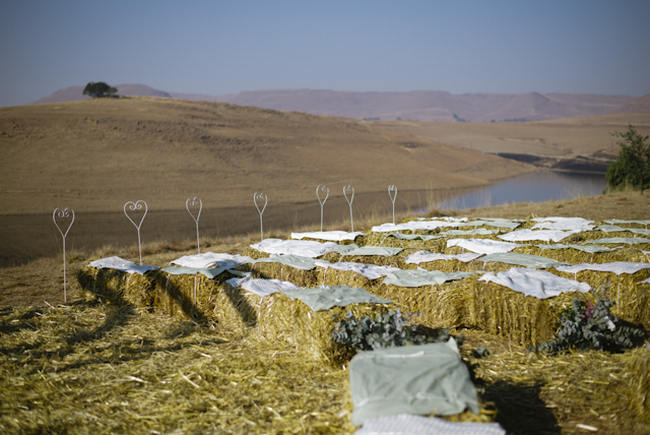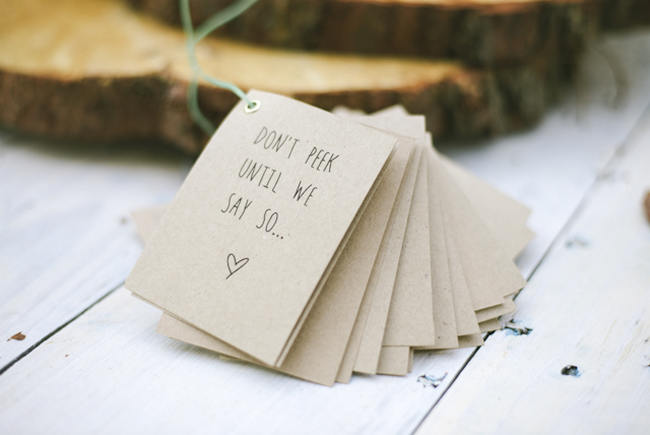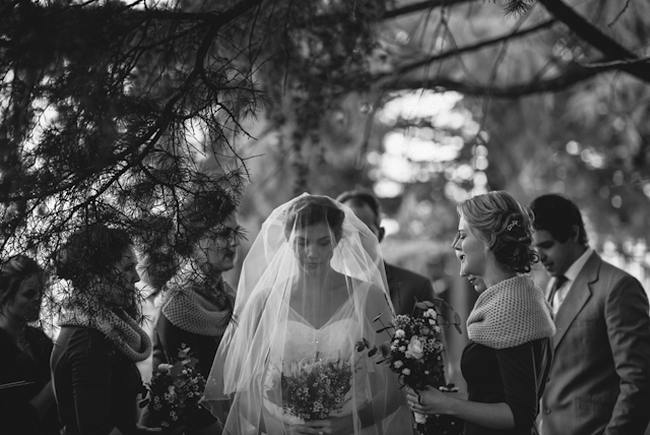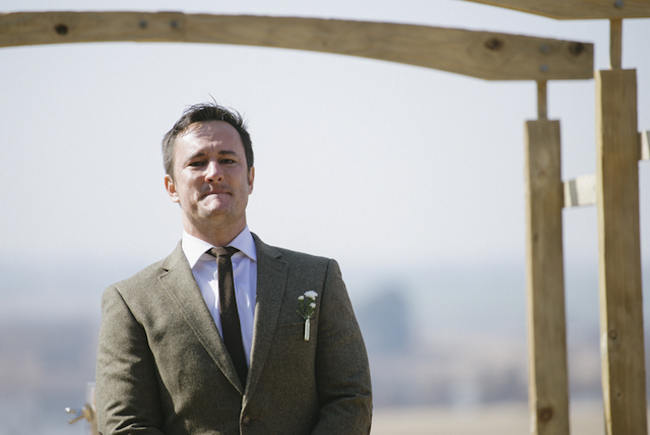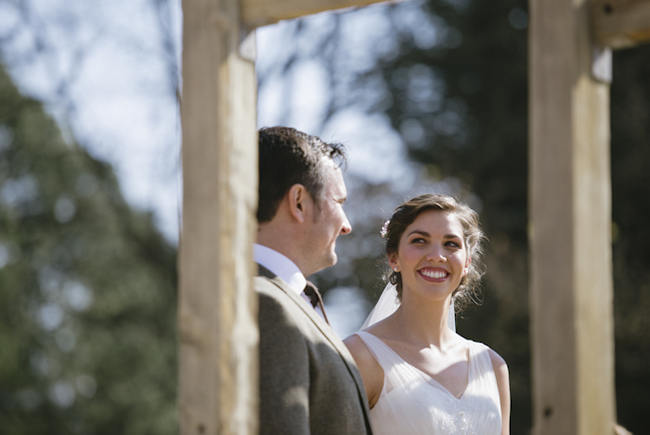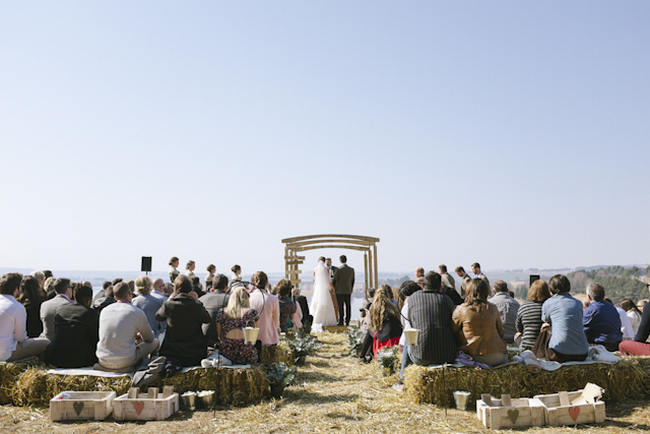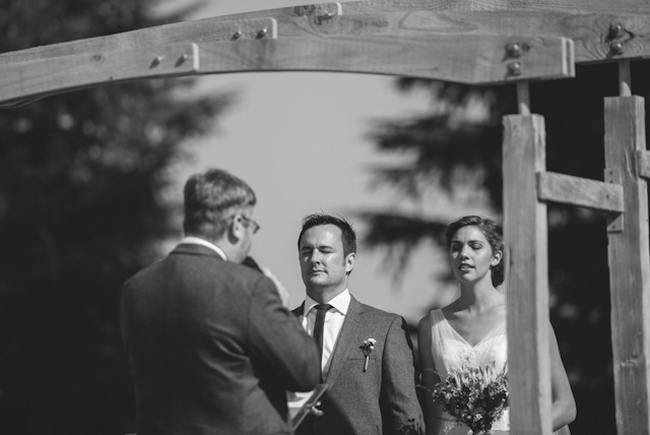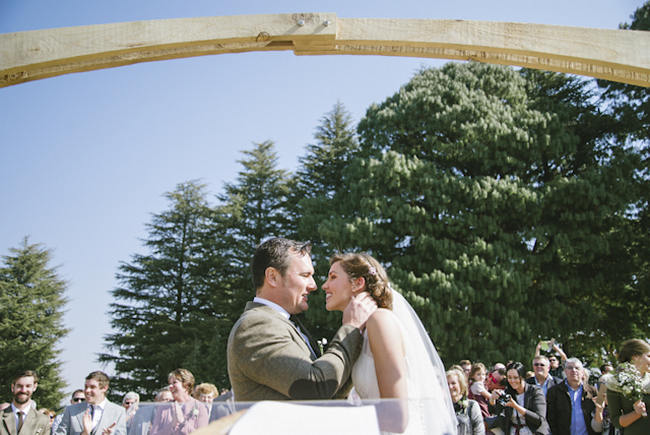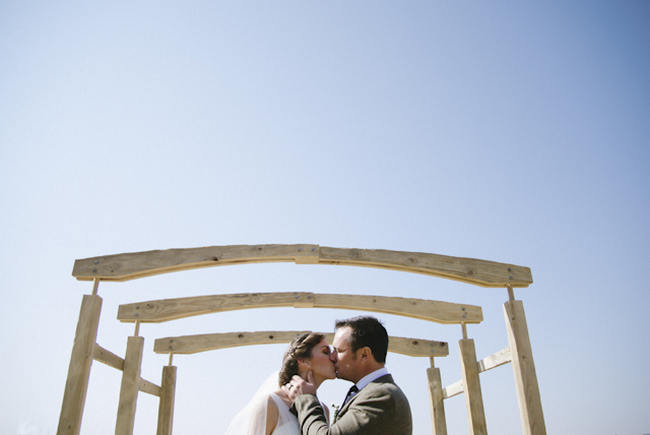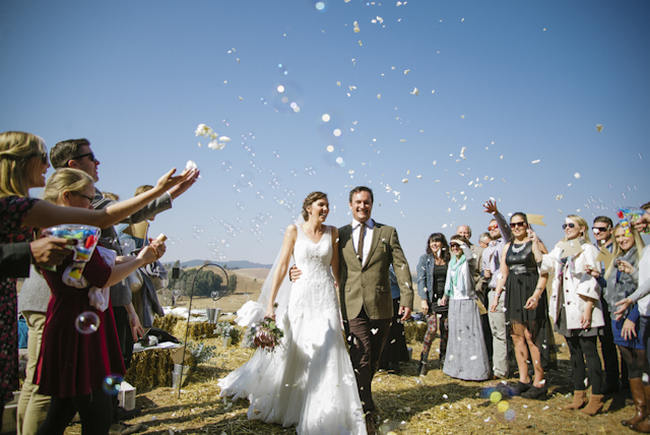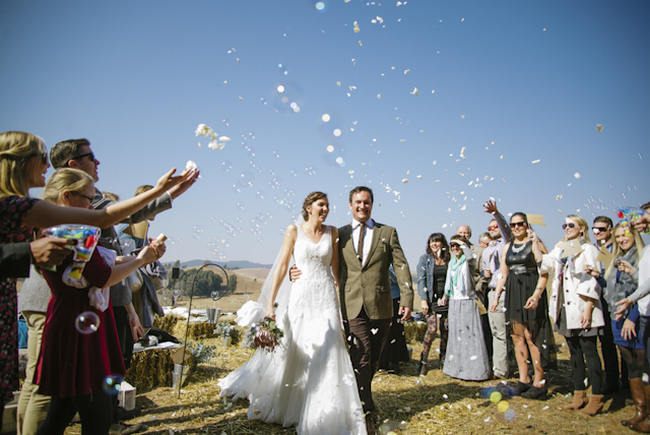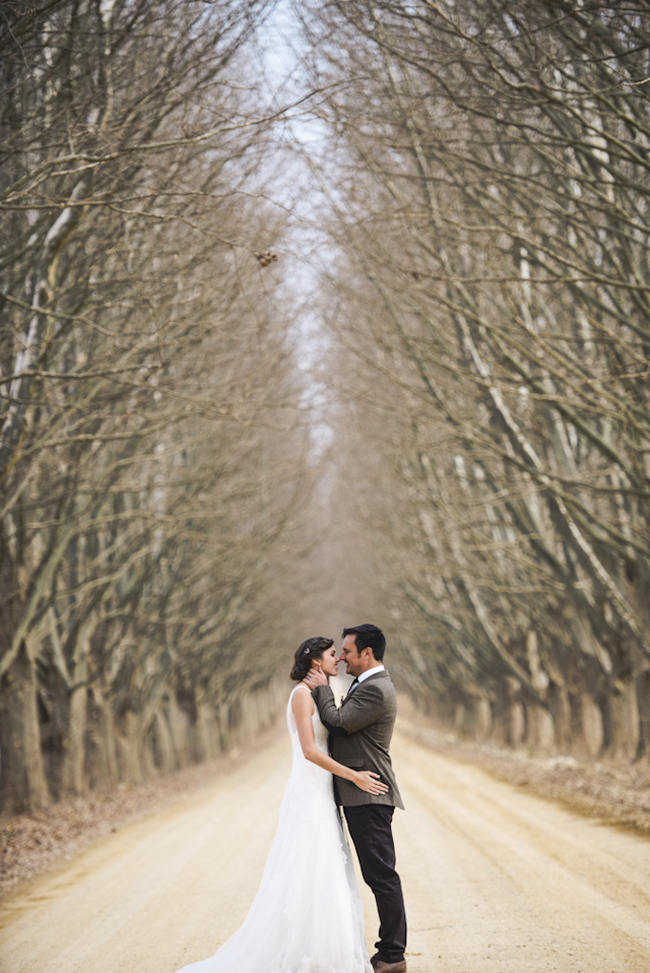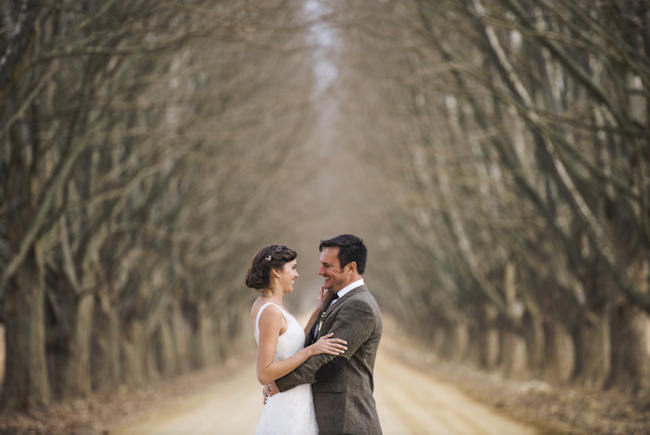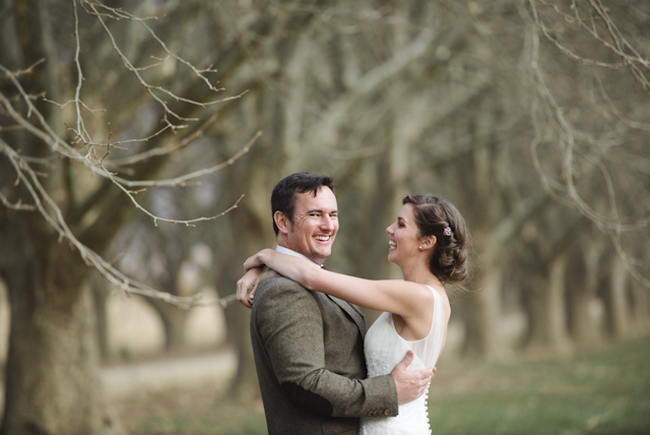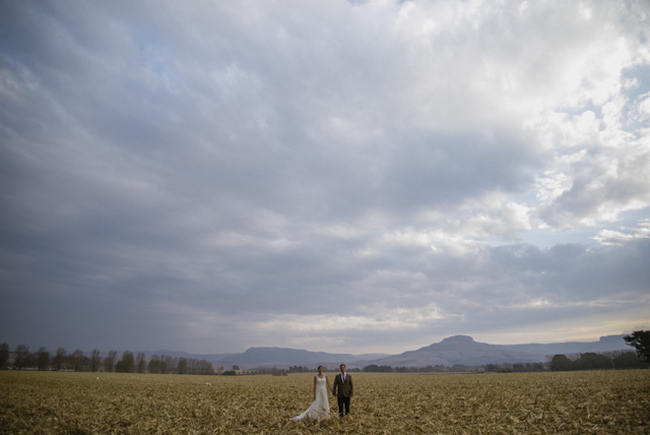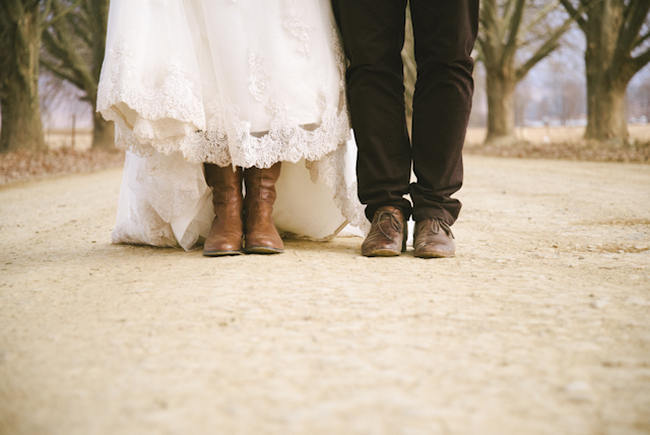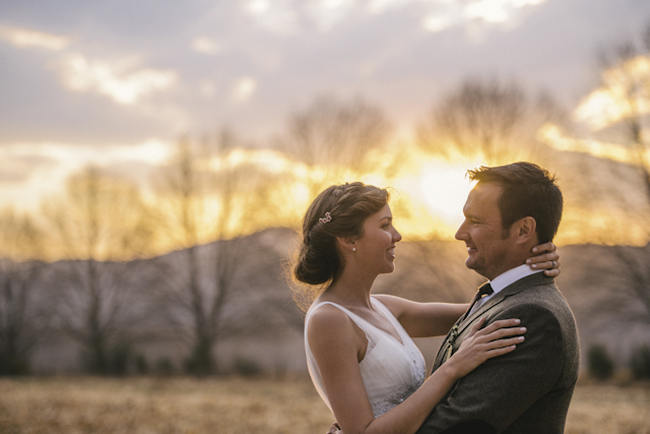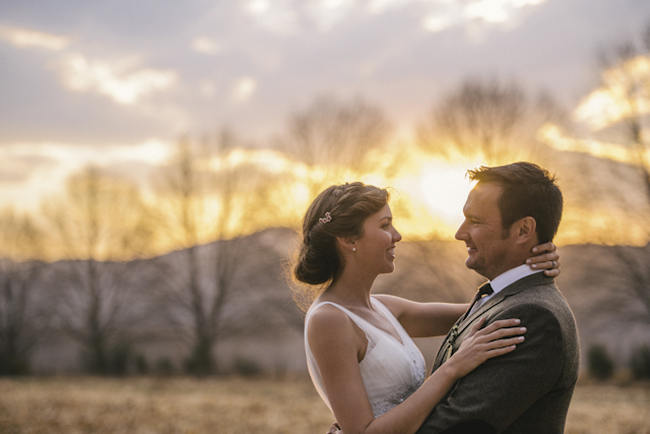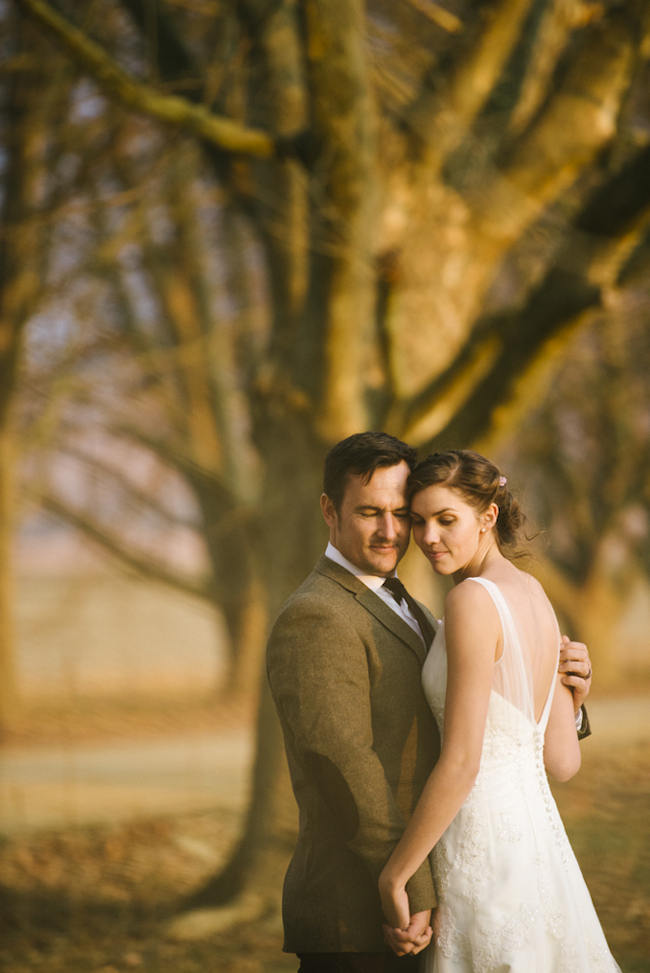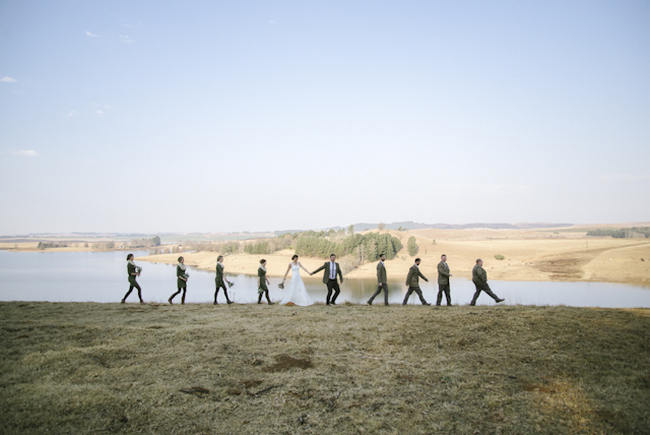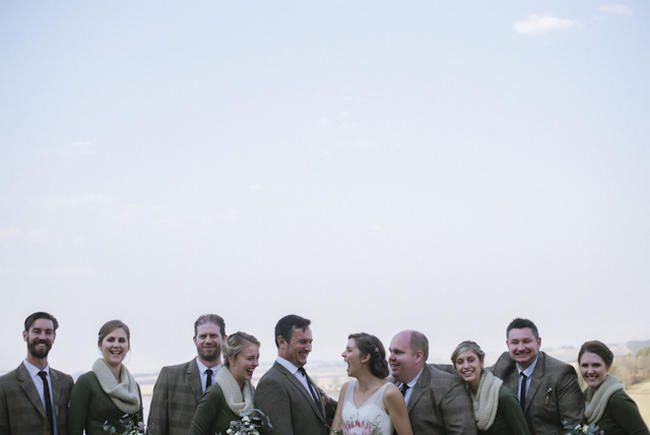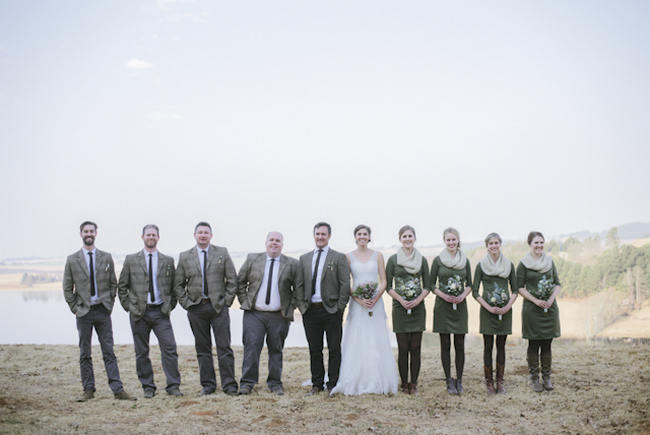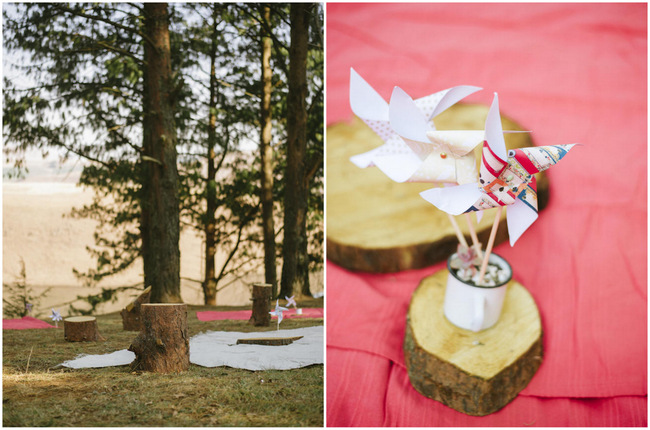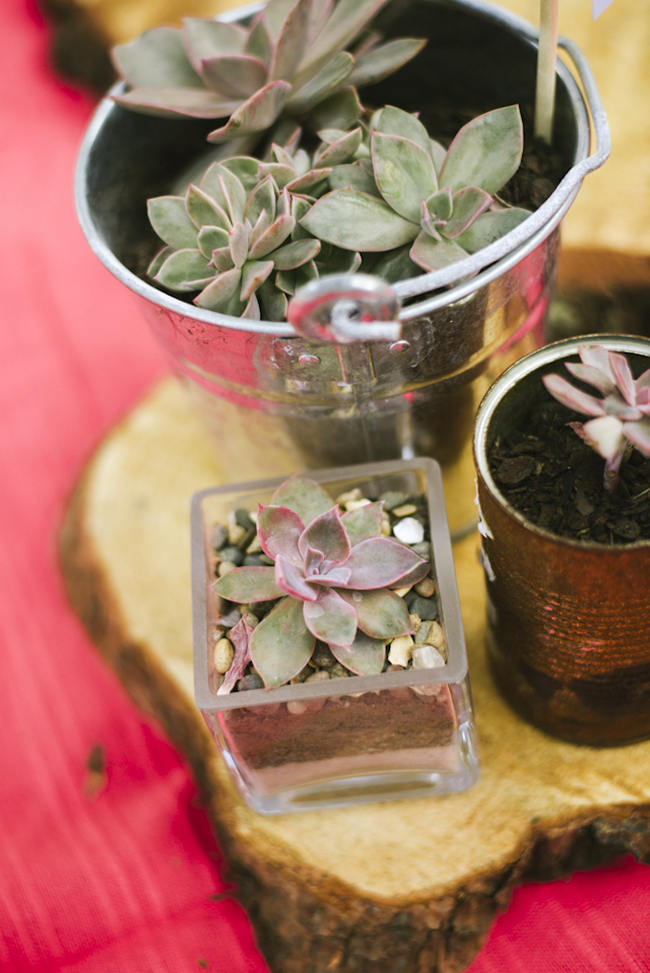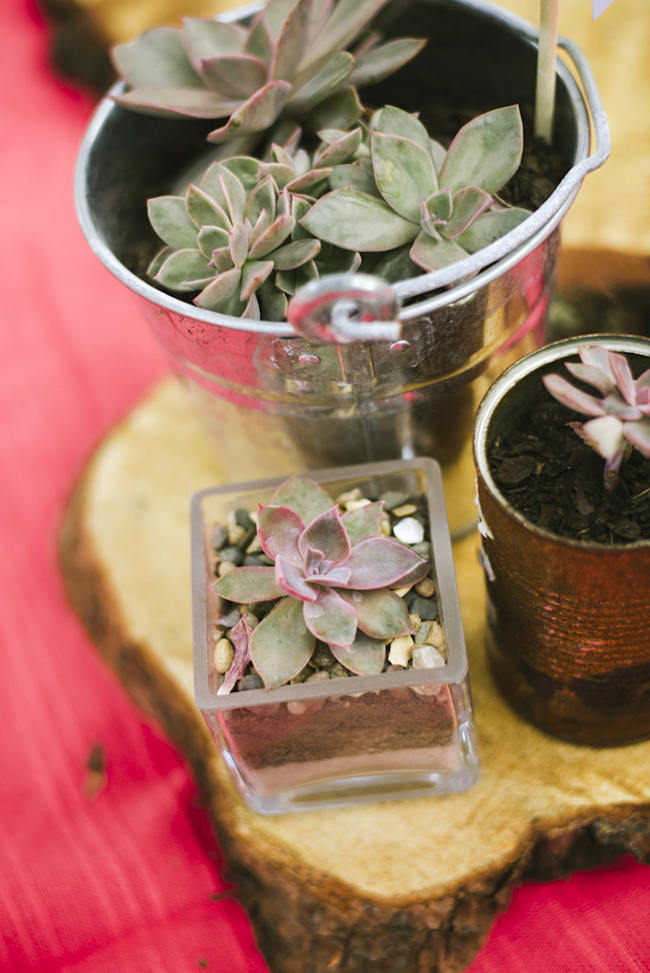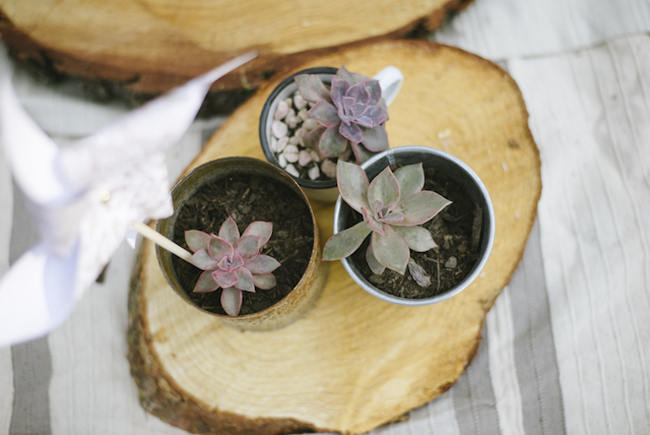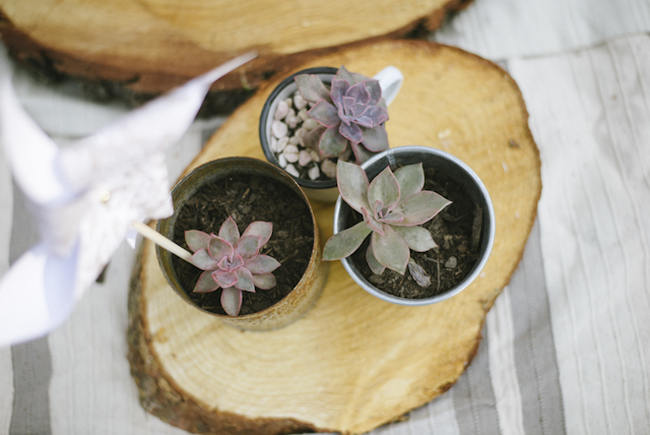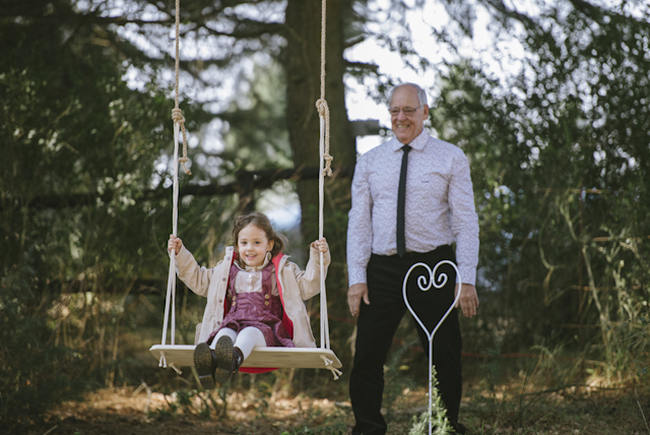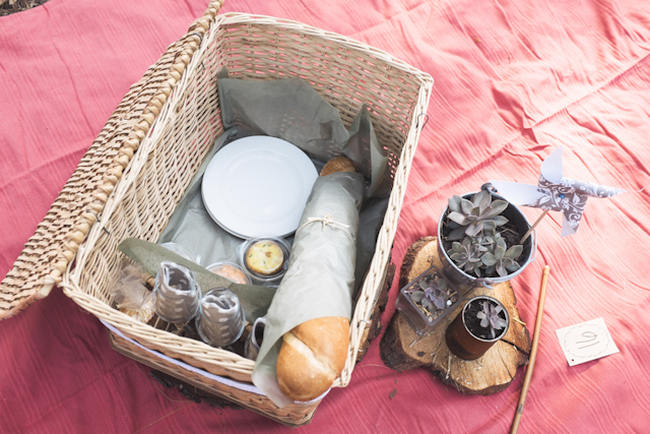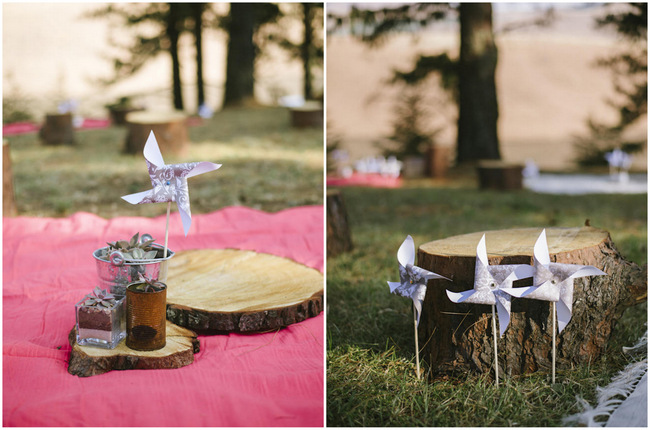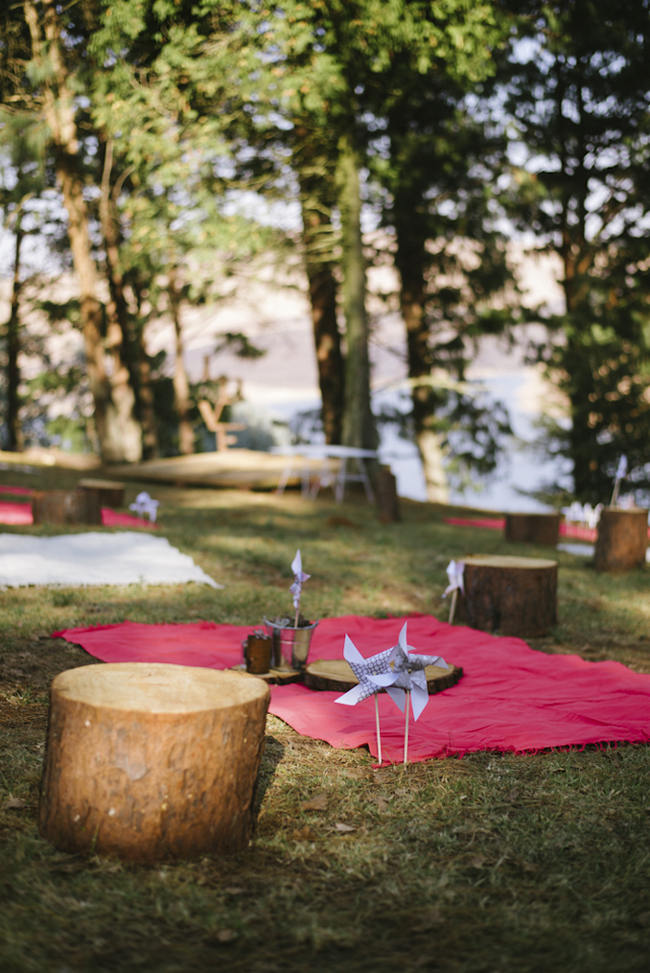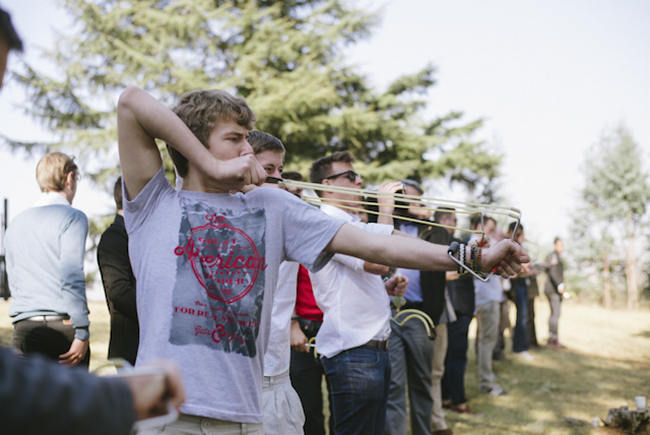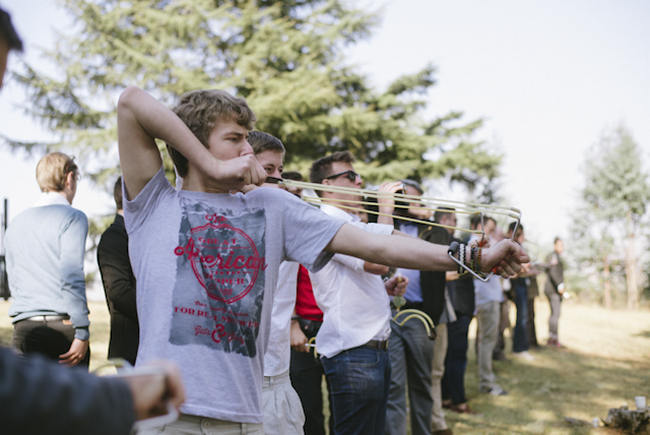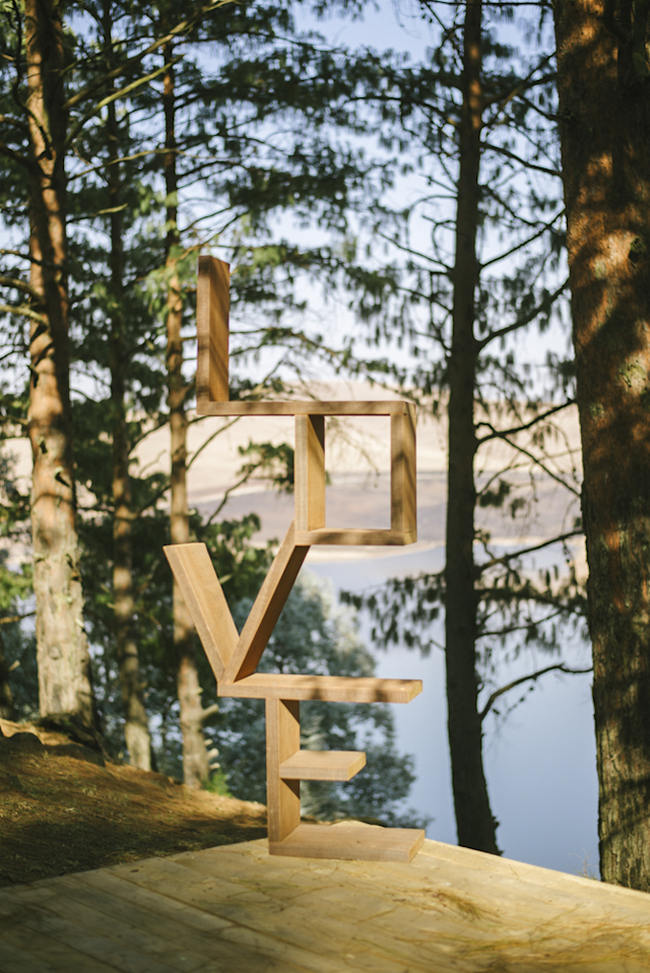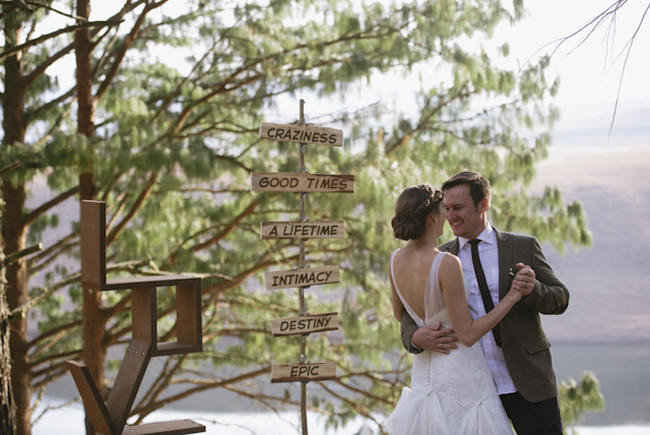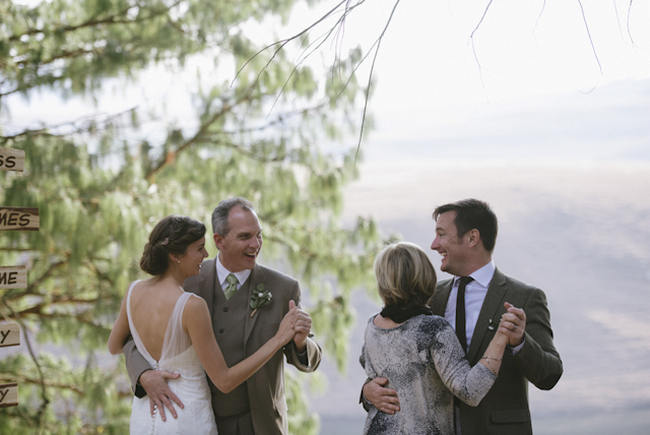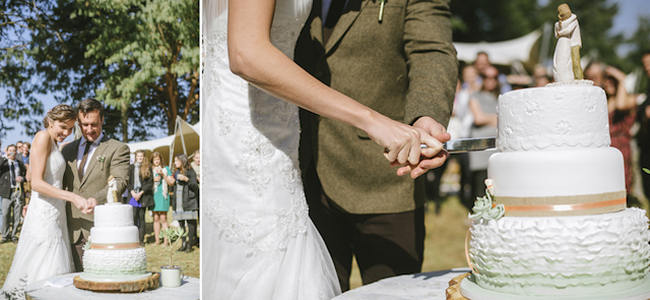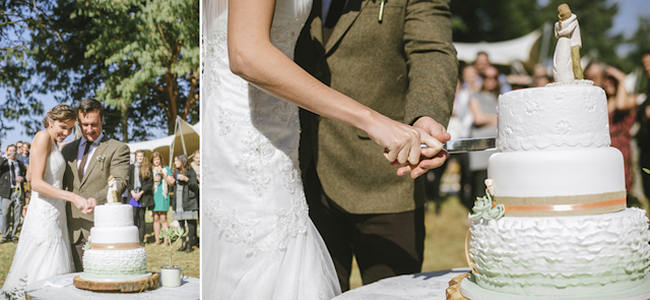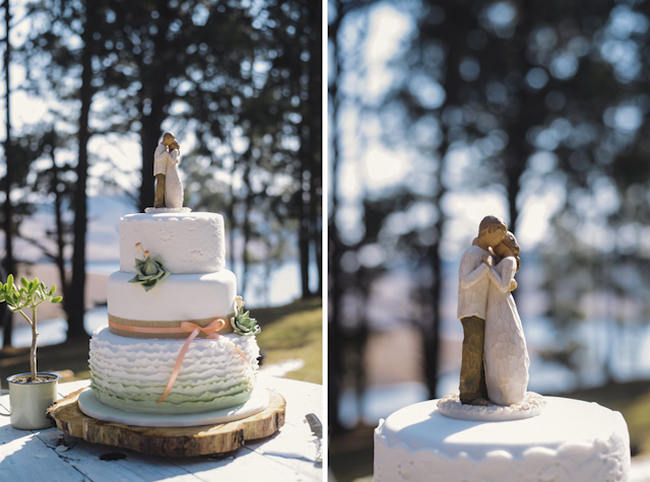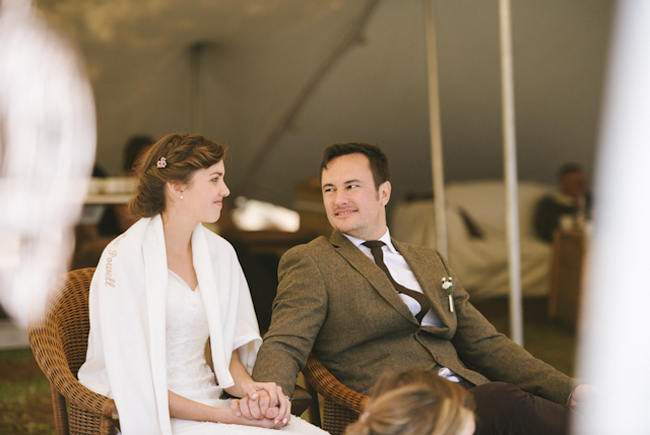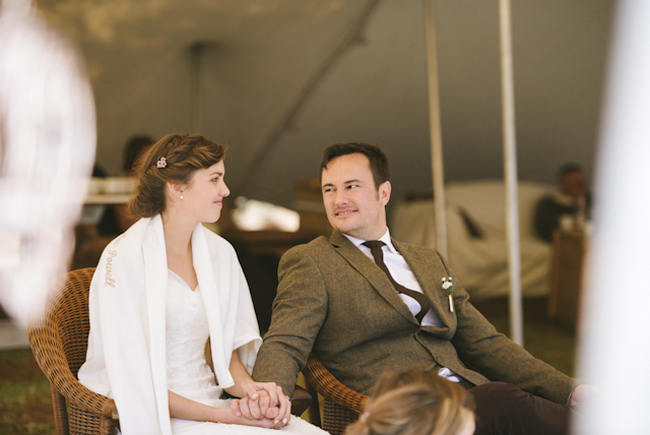 Farm-Style Picnic Wedding 
Love Story: Grant and I met on a camping trip, something we both love! We had so much fun from the get go. We flew kites, caught crabs and frolicked in the ocean all weekend. When it was time to go, we realized our feeling were strong when neither of us wanted to leave. Go got each others details and saw each other every day from that weekend onwards.
Proposal: The proposal was AWESOME! It was a total surprise! What a man I got! It was at a live band performance, in front of 5000 people! (We've included their video put together by Tim Hay of Hellmont Productions which is worth the watch!)
Bride Style: My dress was fitted to the hip with a gentle release and flow out, beautiful lace with the most amazing scalloped lace bottom ever! A fairly low back and pretty buttons up the back. I LOVED being in that dress every second! It was comfortable, classic, sexy (but not too sexy) and just so me! For my bouquet we wanted something very simple but still fitting the vibe of the wedding. I had one large king Protea with some light purple wax around it, wrapped up with some lace. A friend of mine is a hair gem – I told her I wanted up, simple and classic… She nailed it!
Bridal Party Styling: It was winter so we didn't want our ladies to freeze. They were in three quarter sleeved olive green fitted dresses, with brown stockings and boots of their own. We added in a lovely knitted light brown snood to add in a little more warmth and brighten the colour palate. Their flowers were simple in shades of white and green. The groomsmen had checked brown jackets with a textured brown tie with a dark plum/brown pants. Their button holes were bullets with some flowers popped in. They were chuffed with those.
Groom Style: How handsome he looked! He wore chocolate brown pants, distressed brown shoes, and the most amazing tartan brown jacket with a white shirt and the same textured brown tie as the rest of the boys.
Wedding Ceremony Details: The ceremony was our favorite part. The sermon our pastor preached was awesome! He knows us well and so it was very personal and touched our hearts. Special friends prayed for us as we were about to make some big promises to each other. It was a special special time! I walked down the aisle to "So Close" by Jon McLaughlin
Wedding Guest Book: Our guest book was a white frame with cut out wooden hearts that people could write a message on and stick it in the frame. That frame and all its special messages now hangs in our home.
Wedding Planning Advice:
Relax! Dont sweat the small stuff! In fact, don't even sweatthe big stuff!At the end of the day you will get married!
People bend over backwards to help you, let them! They are trying to love you! Absorb the loving!!!
Do things yourself, ask friends for favors.
 ♥ ♥ ♥ Vendor Credits ♥ ♥ ♥
Stand Out Vendors: Our wedding planner, Fay Gey Van Pittus from Poetry Weddings and Events , was a prize that we won and she was INCREDIBLE! I don't know what I would have done without her.
Browse through our organic wedding archives here for more naturally rustic, green wedding inspiration and take a peek at these farm-style weddings here too.