PERFECT, FASHIONABLE  AND FUN ♥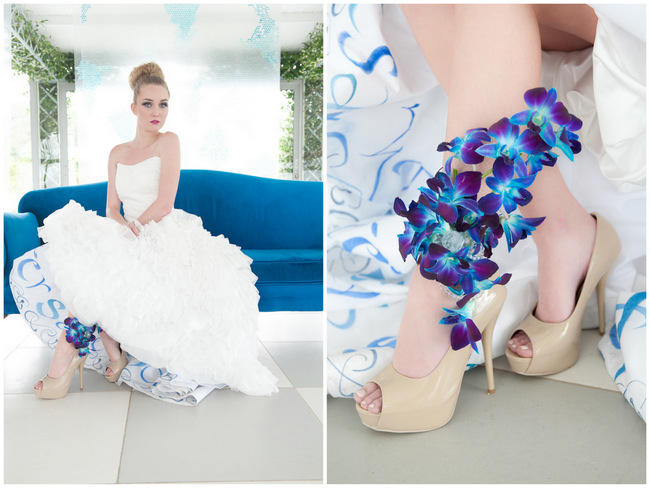 It's all about rare, ravishing orchids and perfect precision in the third edition of our four-part bridal style-guide. Taking style inspiration from four personality types, Style Coach, Nina Brown, and Makeup Artist, Lisa Brown, alongside floral artist Heike, of Fleur Le Cordeur, have produced a scene filled with a solid, structured yet insanely creative look for the fashionista bride, photographed by ST Photography.

If event design by Blank Canvas, a floral belt made from bright purple and blue rare orchids on a Danielle Margaux gown, and a custom-created ankle wrap are not enough to excite your senses, its okay. There's even more still in store for you. Hang on tight for the ridiculously eye-catching array of frozen floral decor pieces including a four-tiered frozen tulip cake and orchid ice cubes. What!?!
Wedding Styling For The Fabulous Fashionista Bride:
This bride has an unerring eye for perfecting things. She is reflective and thorough with a constant, exact energy.  She can be identified by her straight hairline, typically erect posture and physical features is a straight line, visible in the parallel line on the side of her face.  To achieve this look, a precise lip liner was paired with bright pink lips in MAC Cosmetic's "candy yum yum".  Soft powdered skin with neat liner and eyes shadow with lashes complete the fashionista look.
To accessorize this look, Heike of Fleur le Cordeur created  a very neat belt in rare orchids. The simplicity of this signals the precise personality of the bride, but at the same time the bright colors signifies her bright ways of thinking. She is organized and neat, which if beautifully reflected in the use of a single type of flower throughout.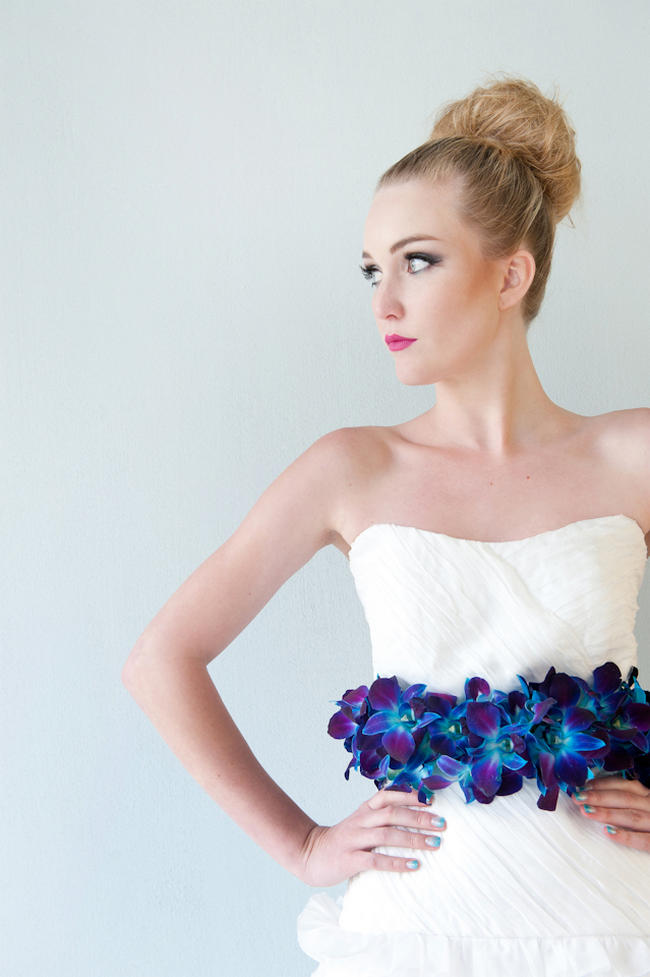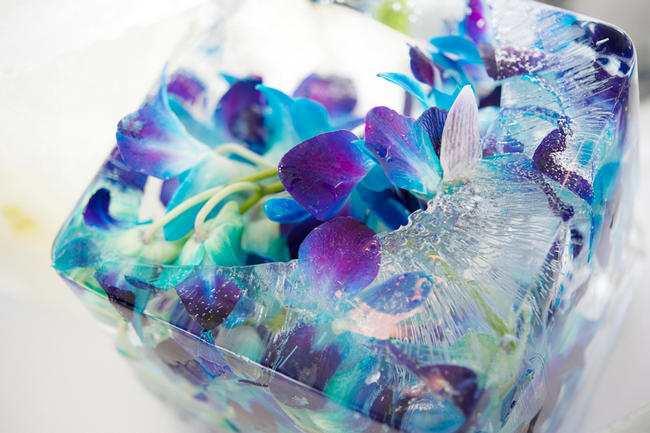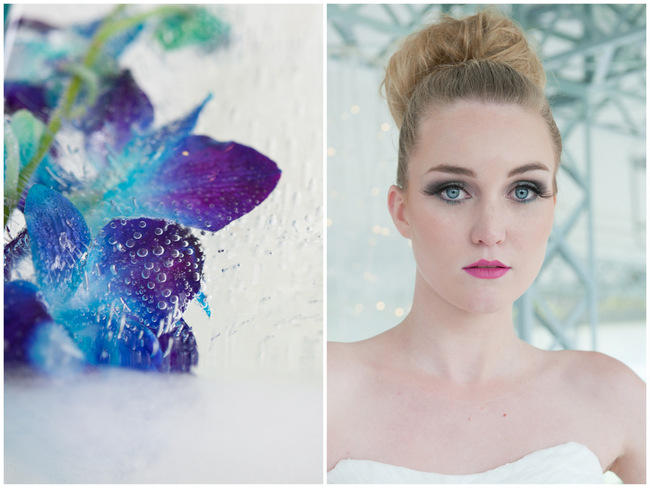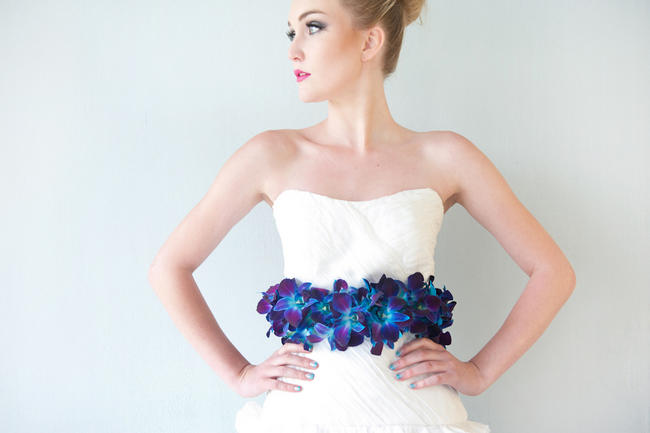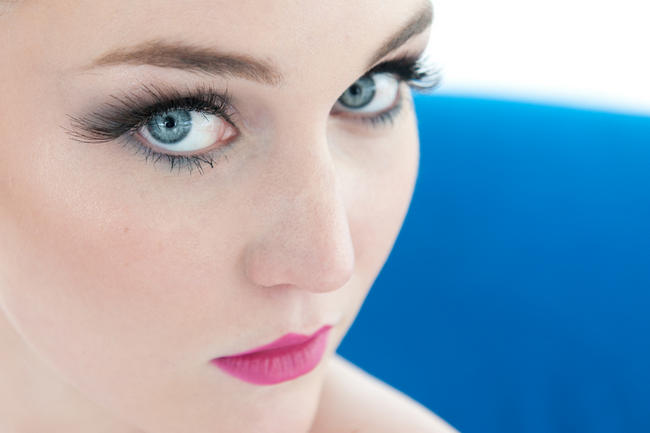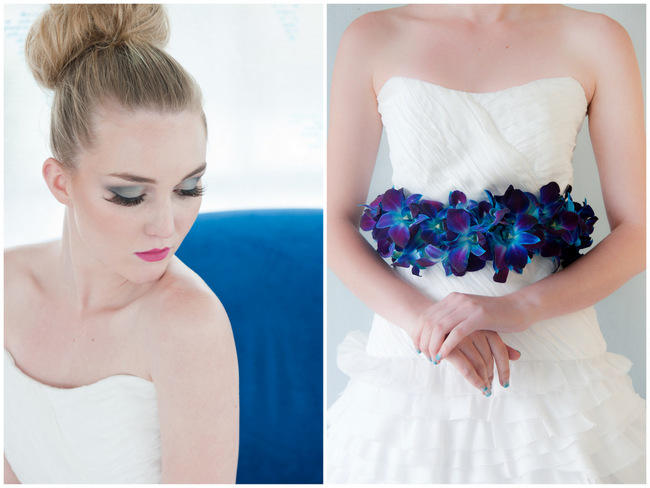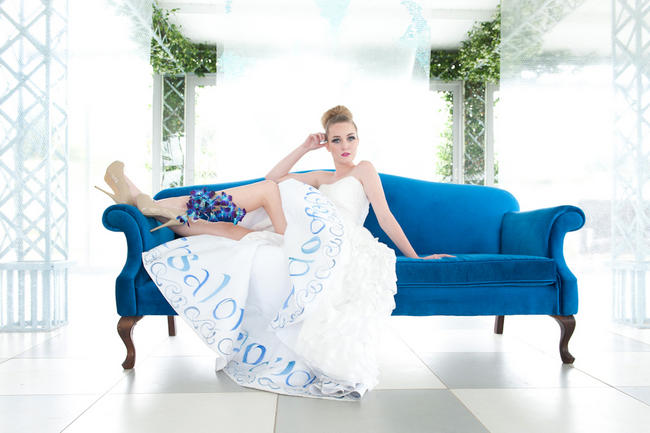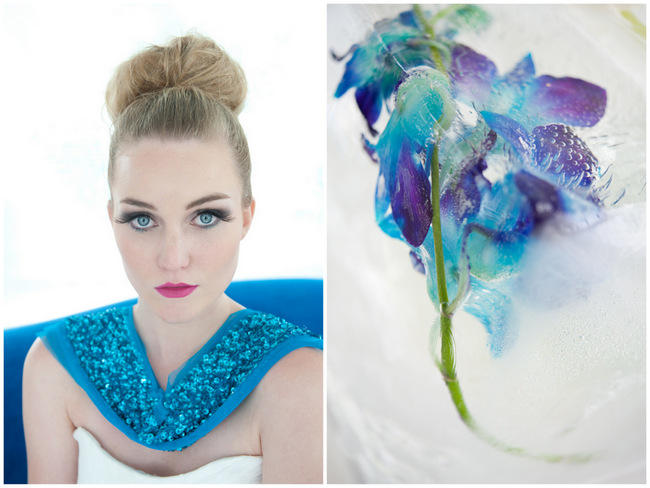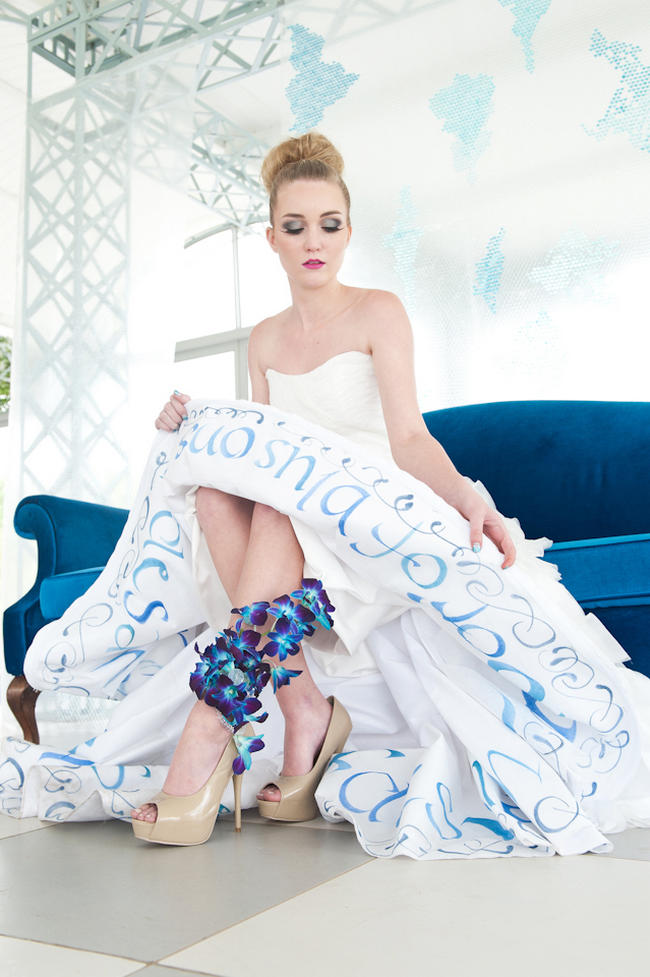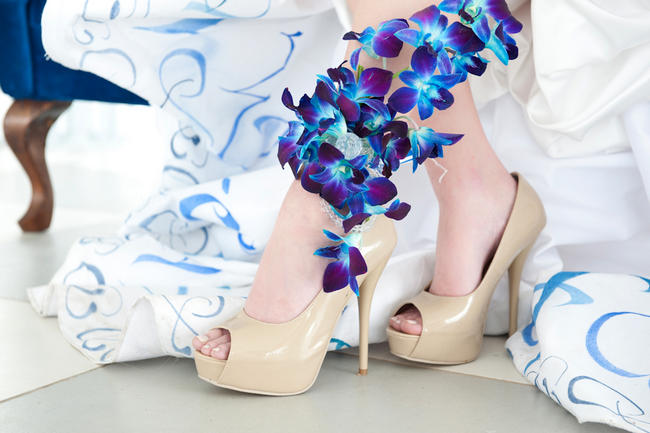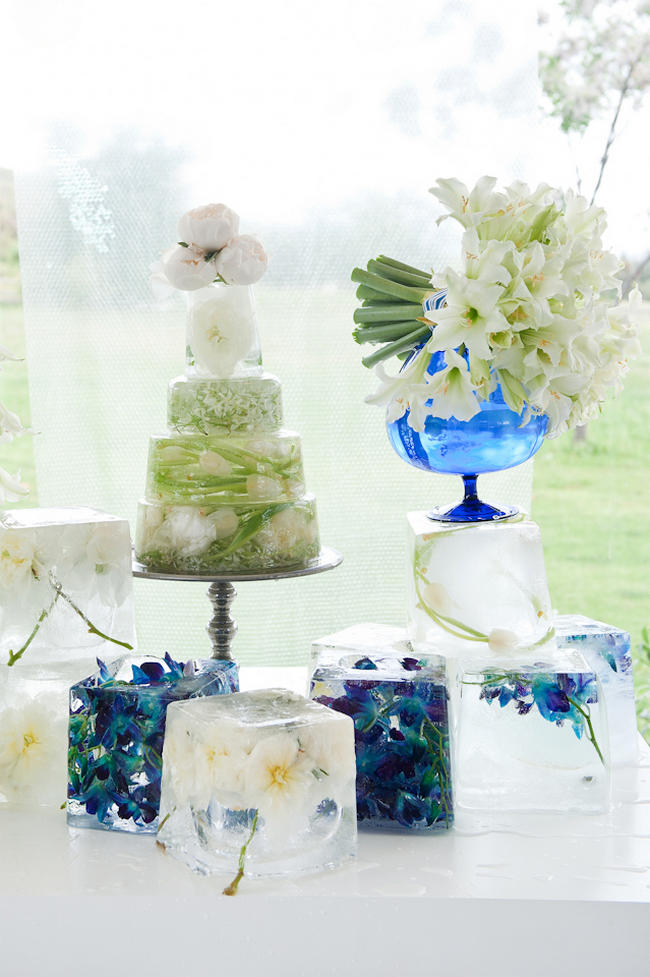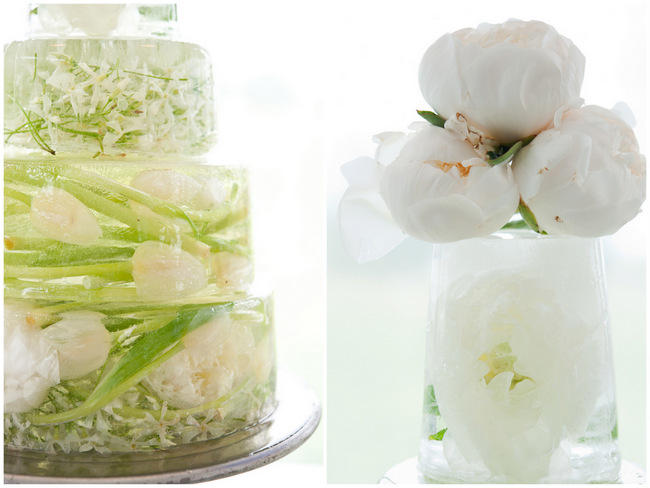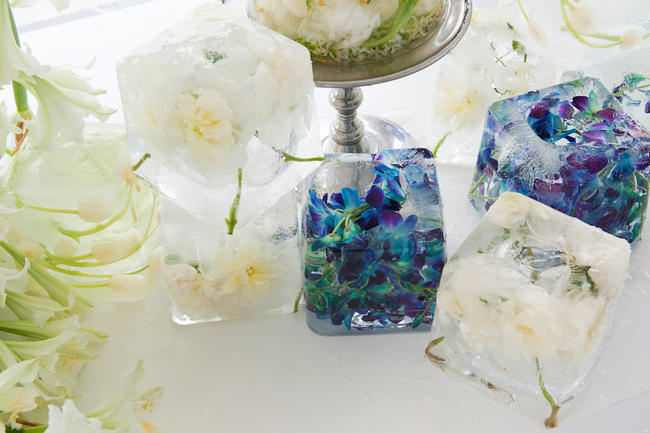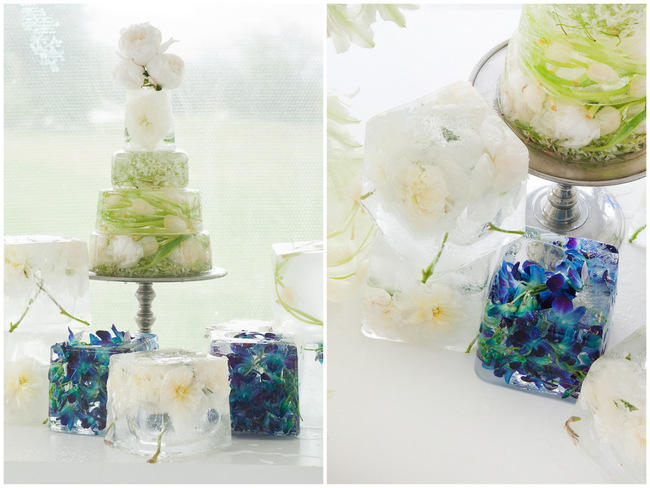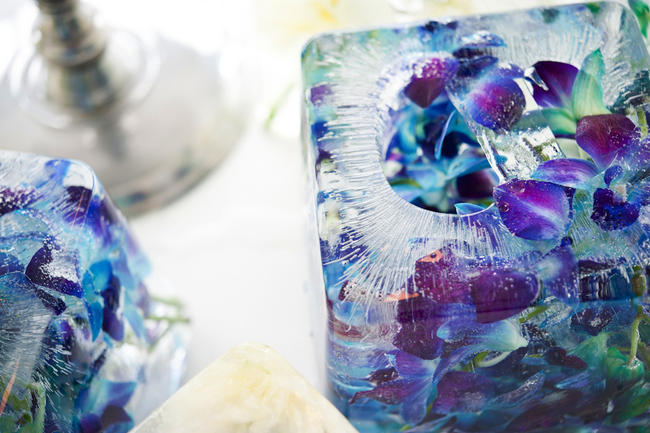 ♥ ♥  Credits: ♥ ♥ ♥
Photographer: Samantha Du Toit, ST Photography Cape Town  | Dress: Danielle Margaux | Make-up Artist: Lisa Brown Make-up Artist | Hair Stylist: Hair by Licia Van der Merwe | Style Coach: Nina Brown Style Coach | Event Design: Blank Canvas Event Design | Flowers by: Fleur le Cordeur | Lighting & Couches: Baie Goeters | Stationary & Paper Flowers: Secret Diary | Cake: Edible Art Cakes  | Model : Leandri De kock   |Shoes: Tinsteltown Stellenbosch shoes | Venue: Belair, Paarl | Print Publication: Leef Magazine, March 2014 edition