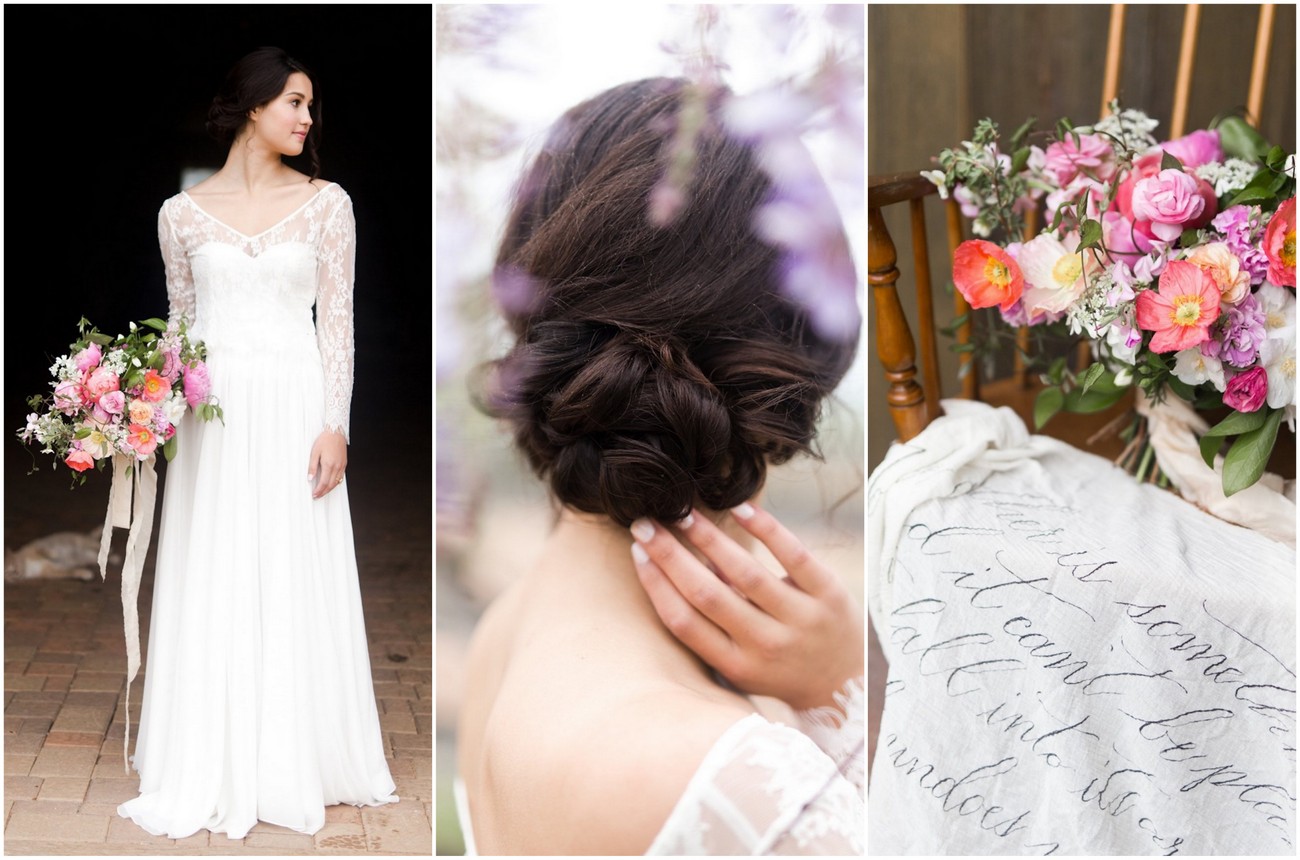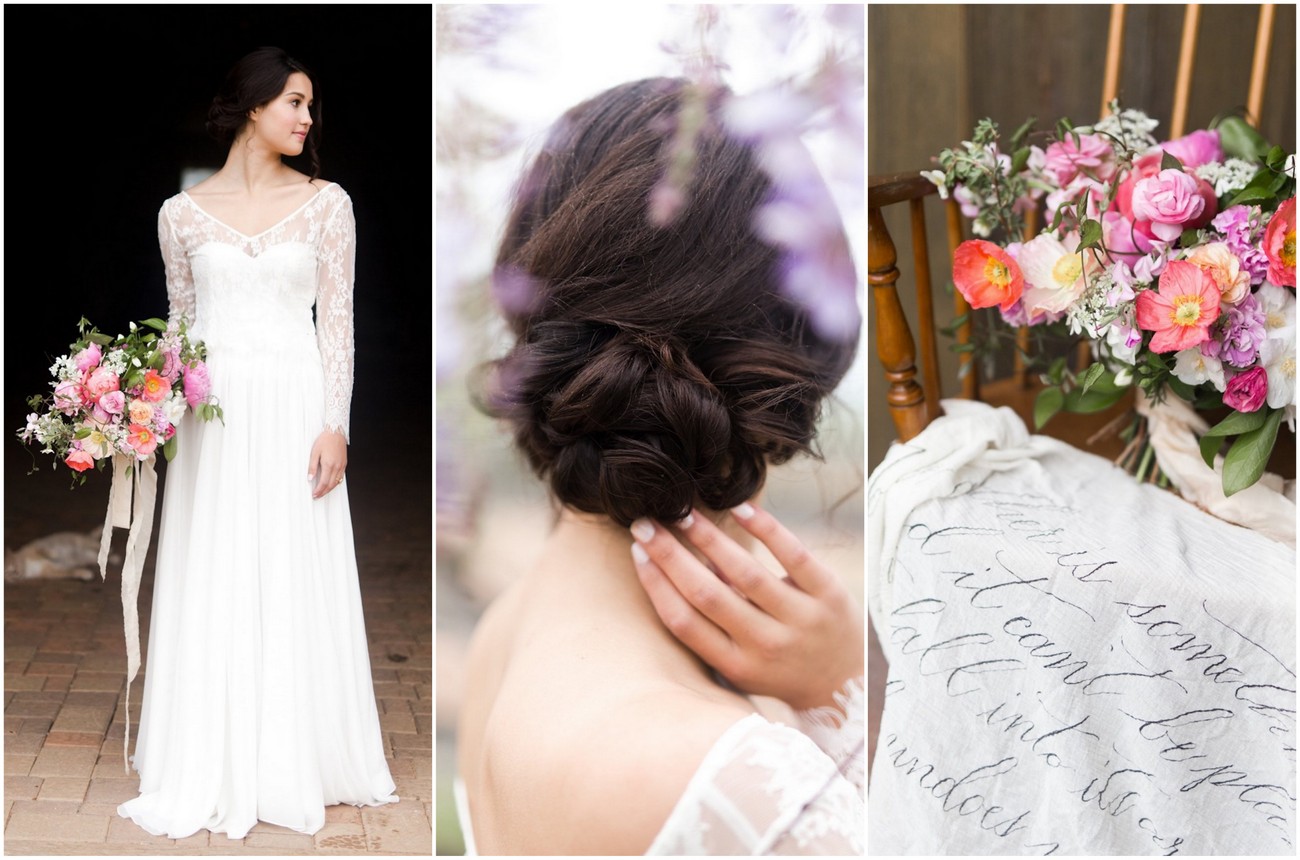 Increasingly, brides are searching for ways to plan a wedding that is elegant and romantic while still respectful of the environment and world around them. Today's shoot from JenS Photography and Ivy and Honor tells the story of the thoughtful bride – a cool-girl who is conscientious about her wedding in terms of style, smart spending, and impact. "We featured environmentally friendly ideas including a bouquet from Blossom & Vine made of locally farmed florals and foraged materials, as well as reusable, meaningful bridal details like embroidered napkins and hankies can still be enjoyed long after the day is over." The team also selected affordable options for attire and jewelry that are very much on-trend.  
"The shoot came together in a really soft, dream-like way that showcases the morning of a really thoughtful, modern bride as she prepares for the biggest day of her life. Our color palette was a mix of soft neutrals like cream, greys, and soft green which was then complemented by a bright pop pink and coral in the bride's bouquet."
Lace & Liberty's on-trend bridal separates brought both looks in at around $1,000.  "Her engagement ring from Suz Somersalland hair piece from Petals & Stone are both beautiful and affordably priced. The minimalist suite by Honeyscope gives a modern twist to our farm venue."
Lori Nansi incorporated a soft and sweet makeup with a loose bun for hair. "It looks soft and natural, almost looks like something the bride could have pulled together herself," shares Jen. "Our bride also has a beautiful monogrammed hanky and napkins from the The Everyday Napkin Co. These details are meaningful and also practical–she can reuse both long after the wedding."
She also chooses to have her vows hand painted on fabric: "In our case this was done by Allison Dee Calligraphy, so that she can reuse the vows as decor around her home in any number of ways: hung above a window, framed, as a throw at the end of her bed."
Such beautiful inspiration, which shows just how easy it can be to attain a wedding that is both eco-friendly and stunning!
Environmentally-Friendly Wedding Ideas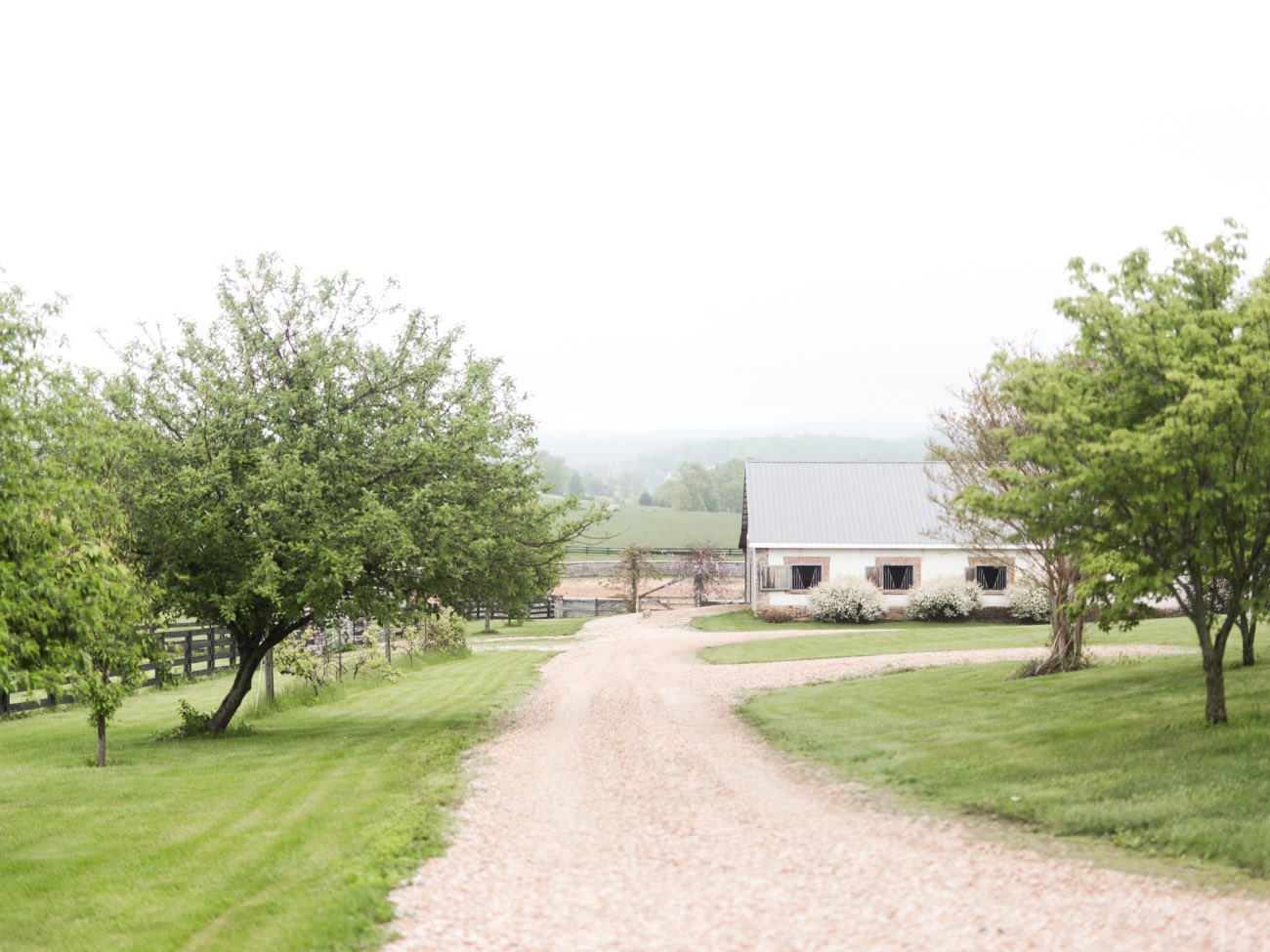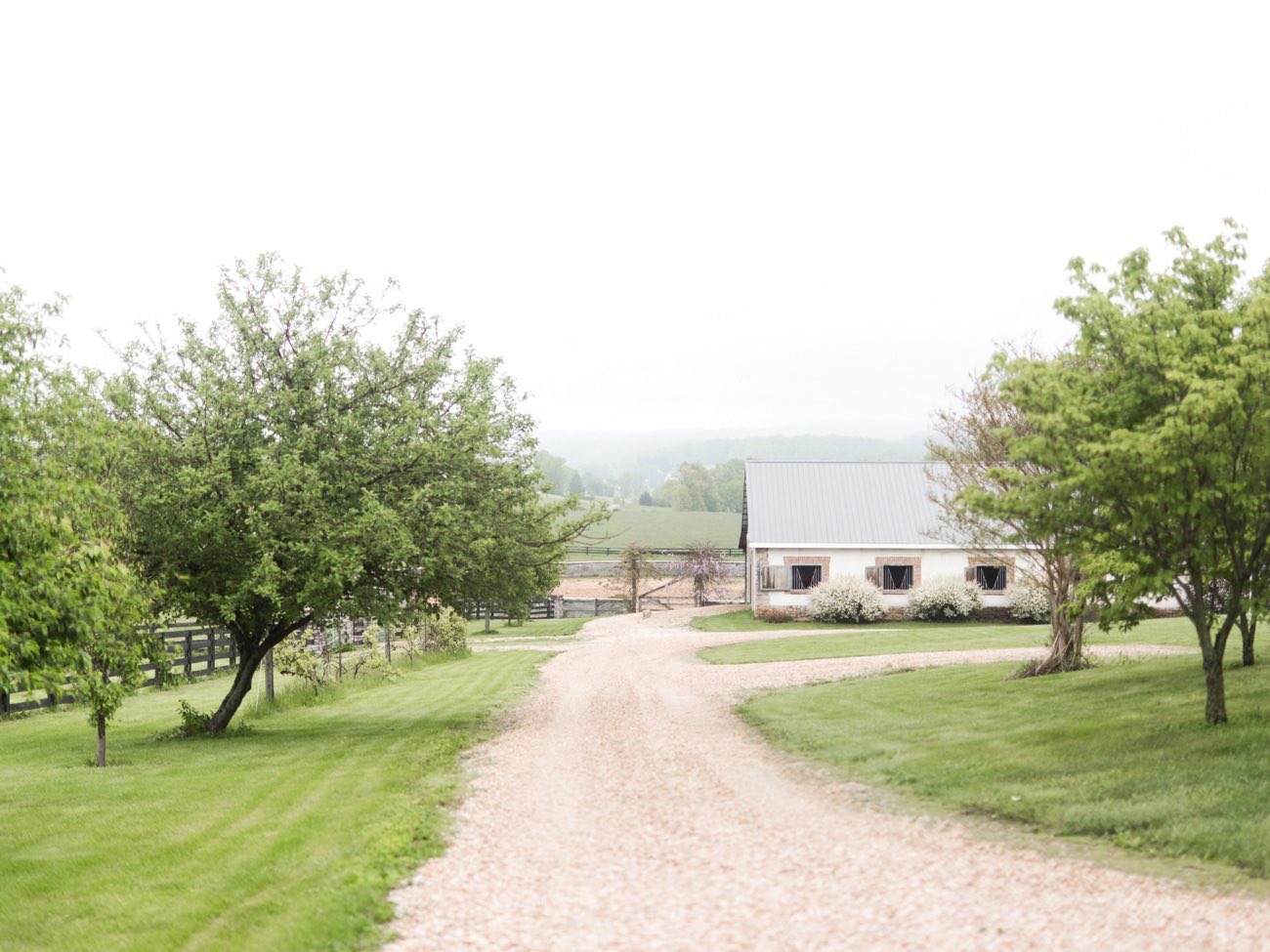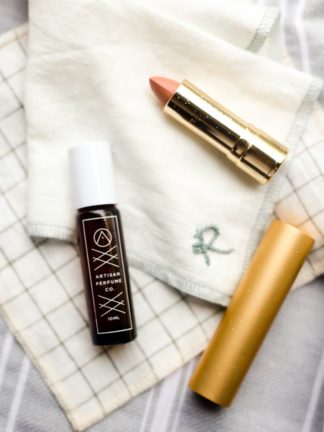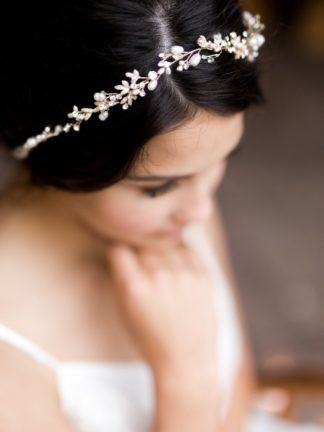 We set up the shoot as an "extended" bridal portrait session, showcasing the morning of an environmentally conscious bride getting ready for her day. As she gets her hair and makeup done, she has a light breakfast of berries and pastries. For her makeup, she wants to use as many natural products as she can. We featured three products from our DC-local shop Be Clean: a vegan, organic lipstick from Axiology and a 100% essential oil perfume from Smoke.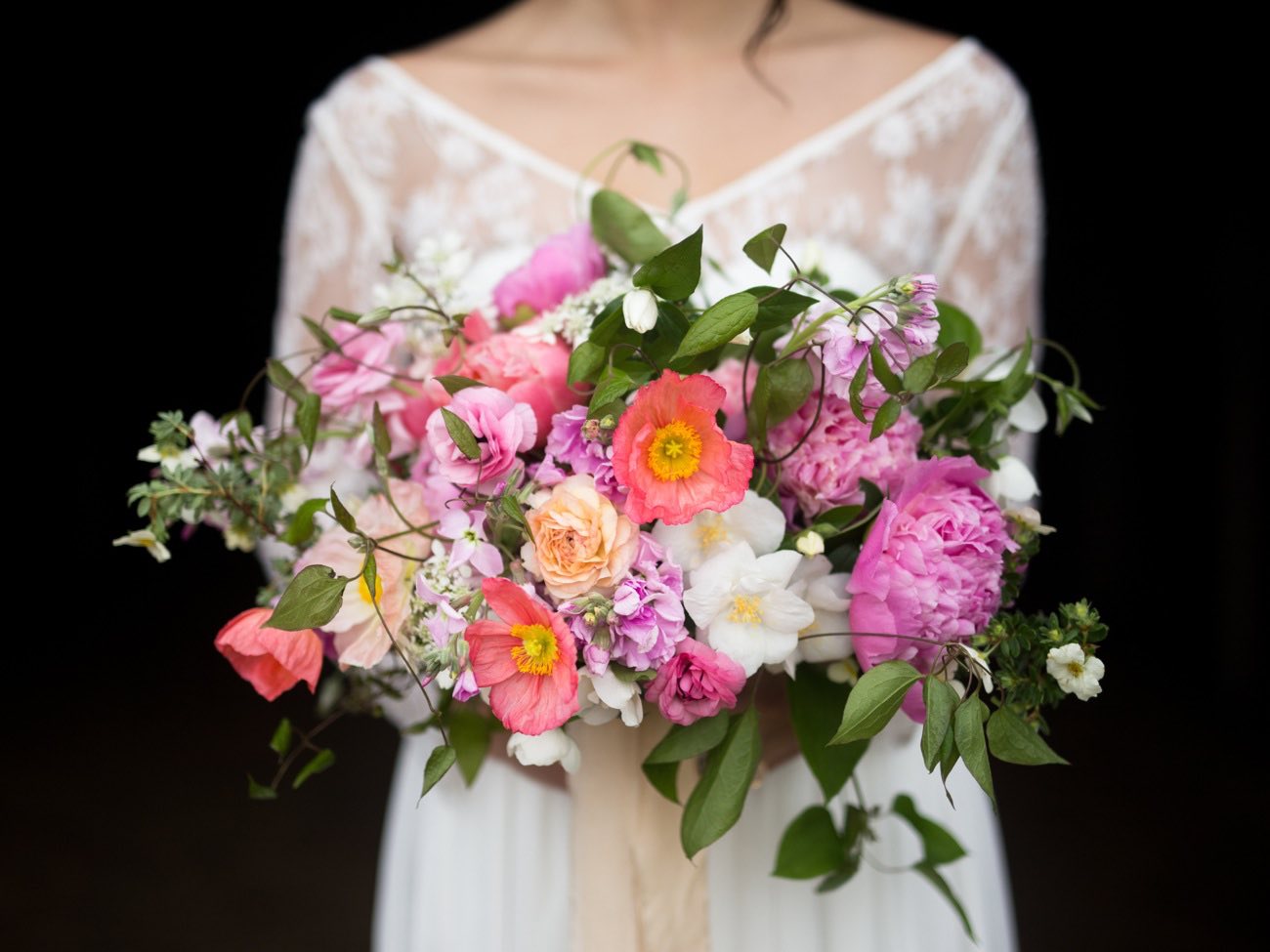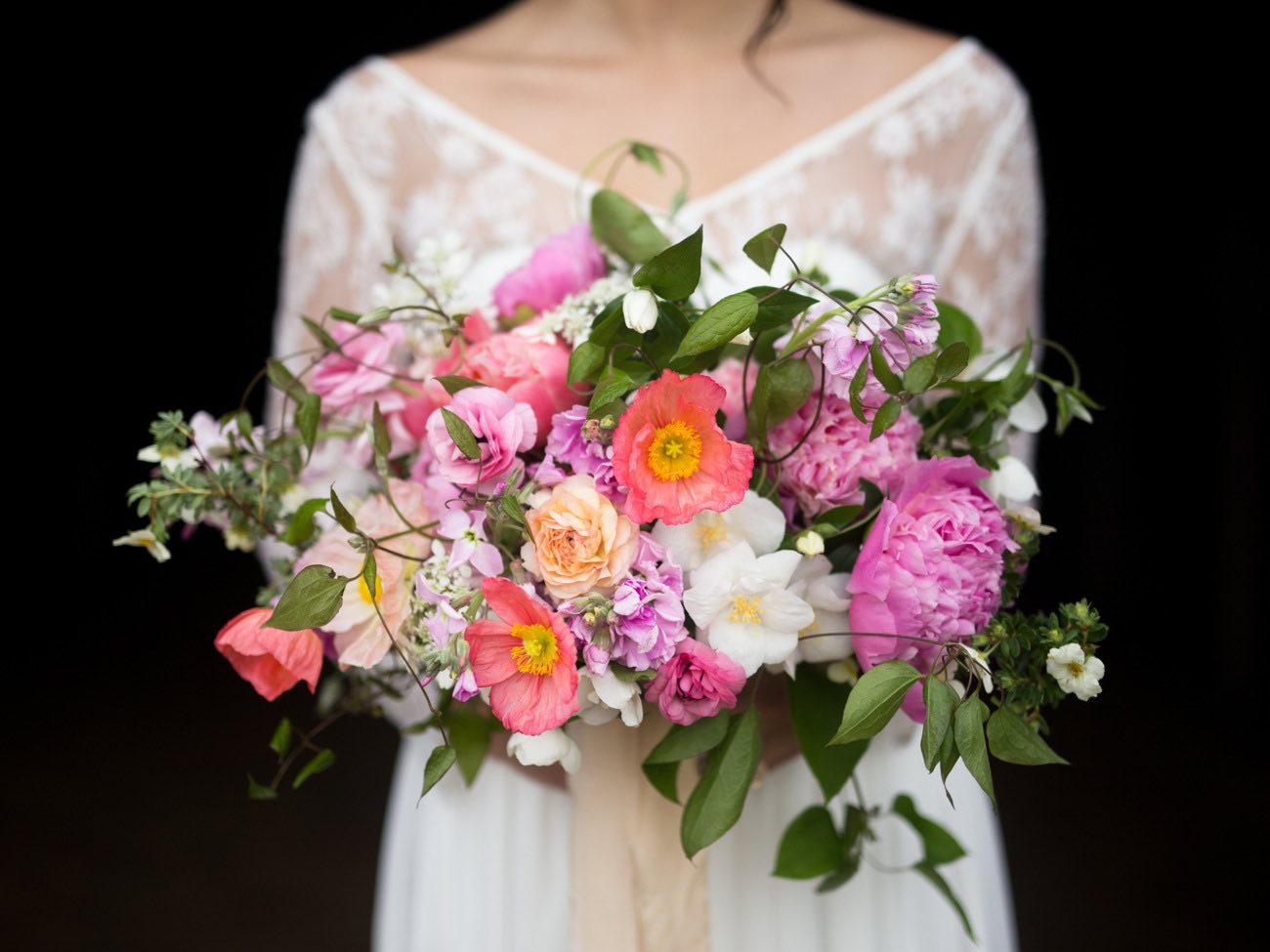 Our bouquet from Blossom and Vine is made up completely of locally farmed and foraged florals, reducing the environmental impact of her day. The ring dish was a DIY project.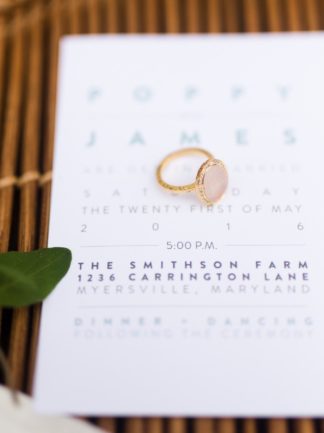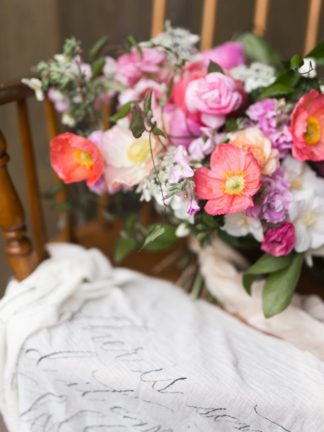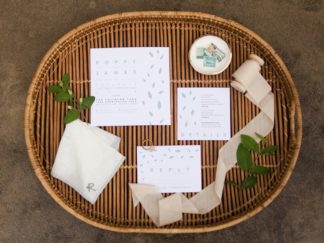 Our color palette was a mix of soft neutrals like cream, greys, and soft green which was then complemented by a bright pop pink and coral in the bride's bouquet.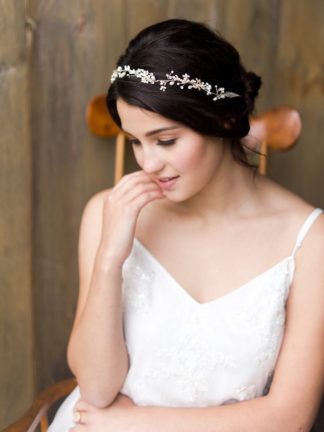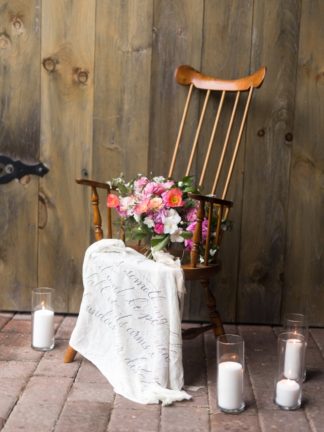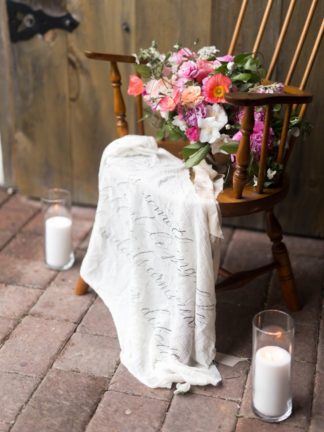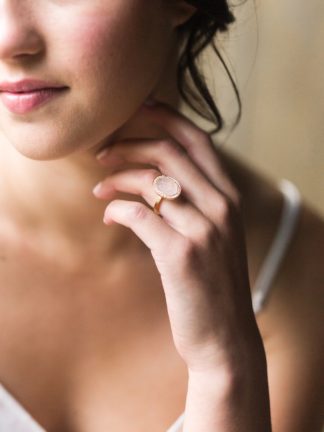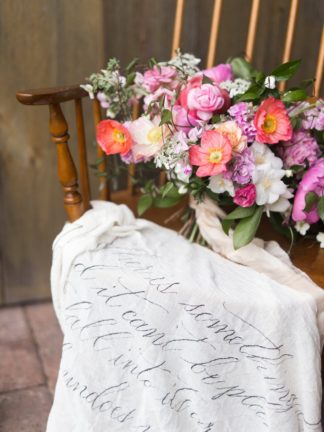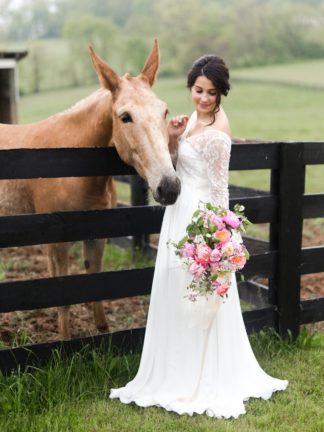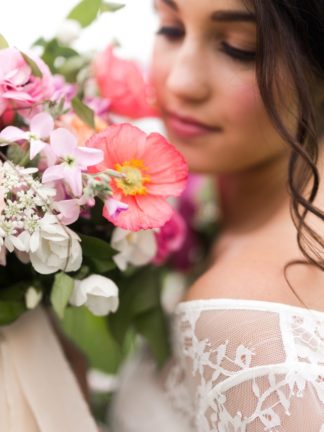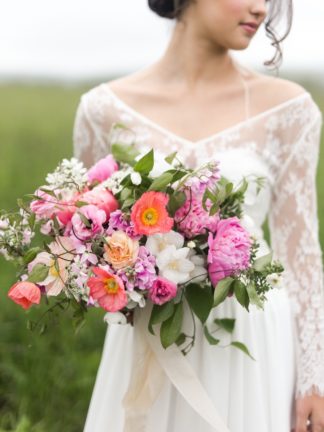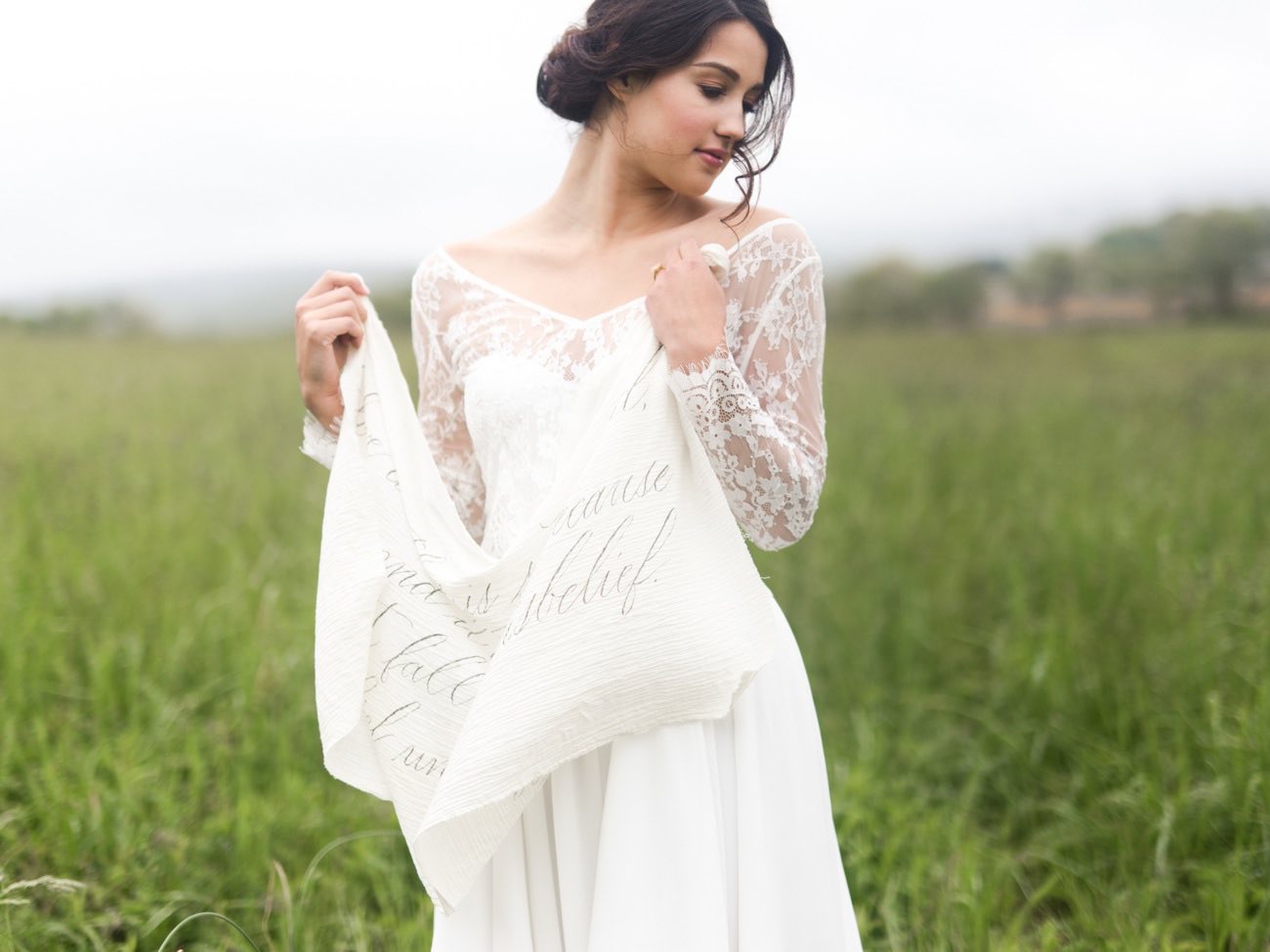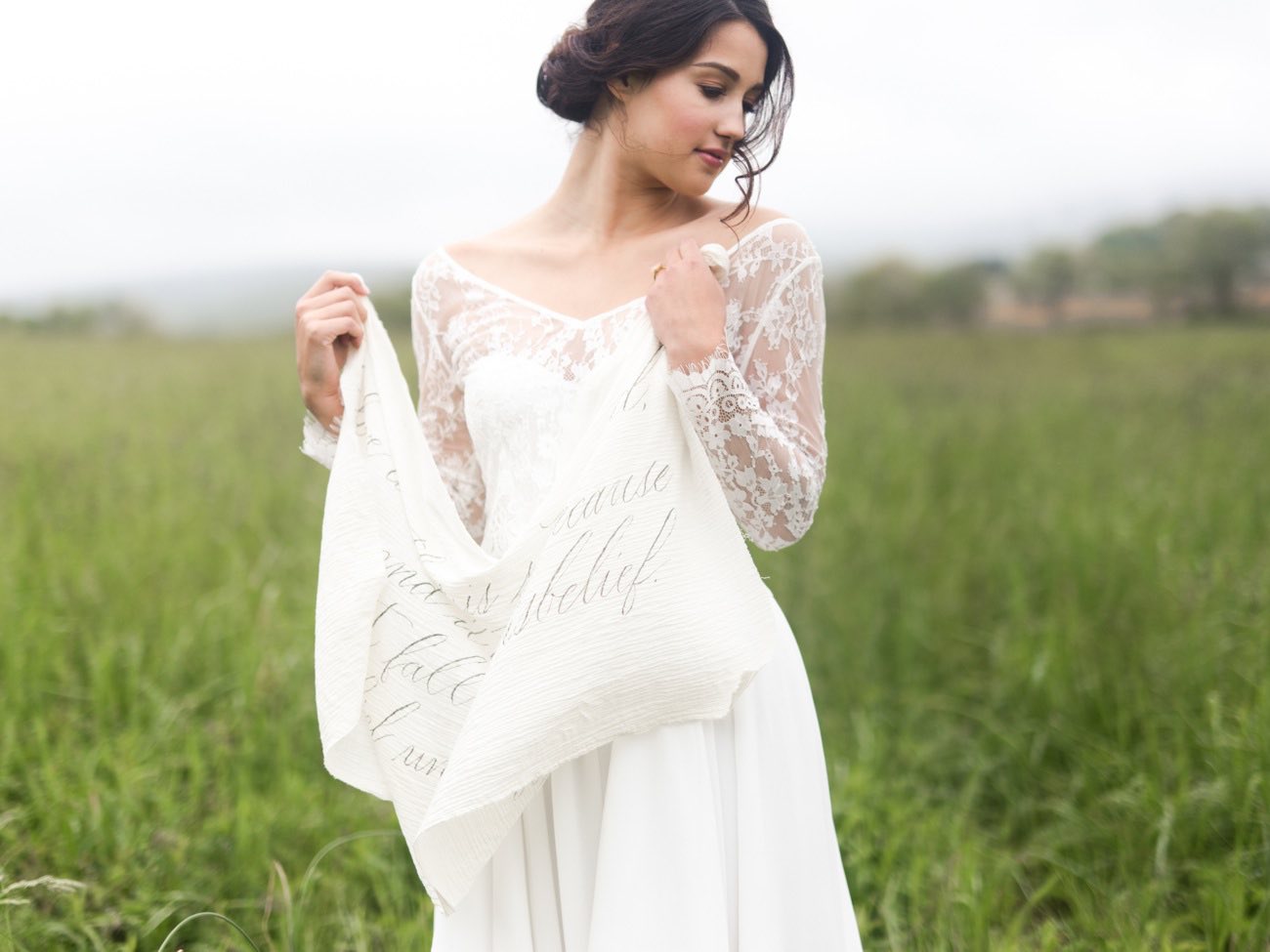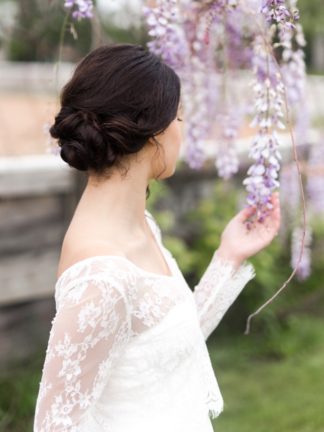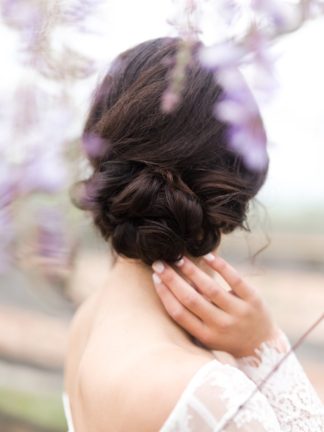 She forgoes the traditional vows in lieu of a favorite poem by Anne Sexton:
'To love another is something like prayer and it can't be planned,
you just fall into its arms because your belief undoes your disbelief.'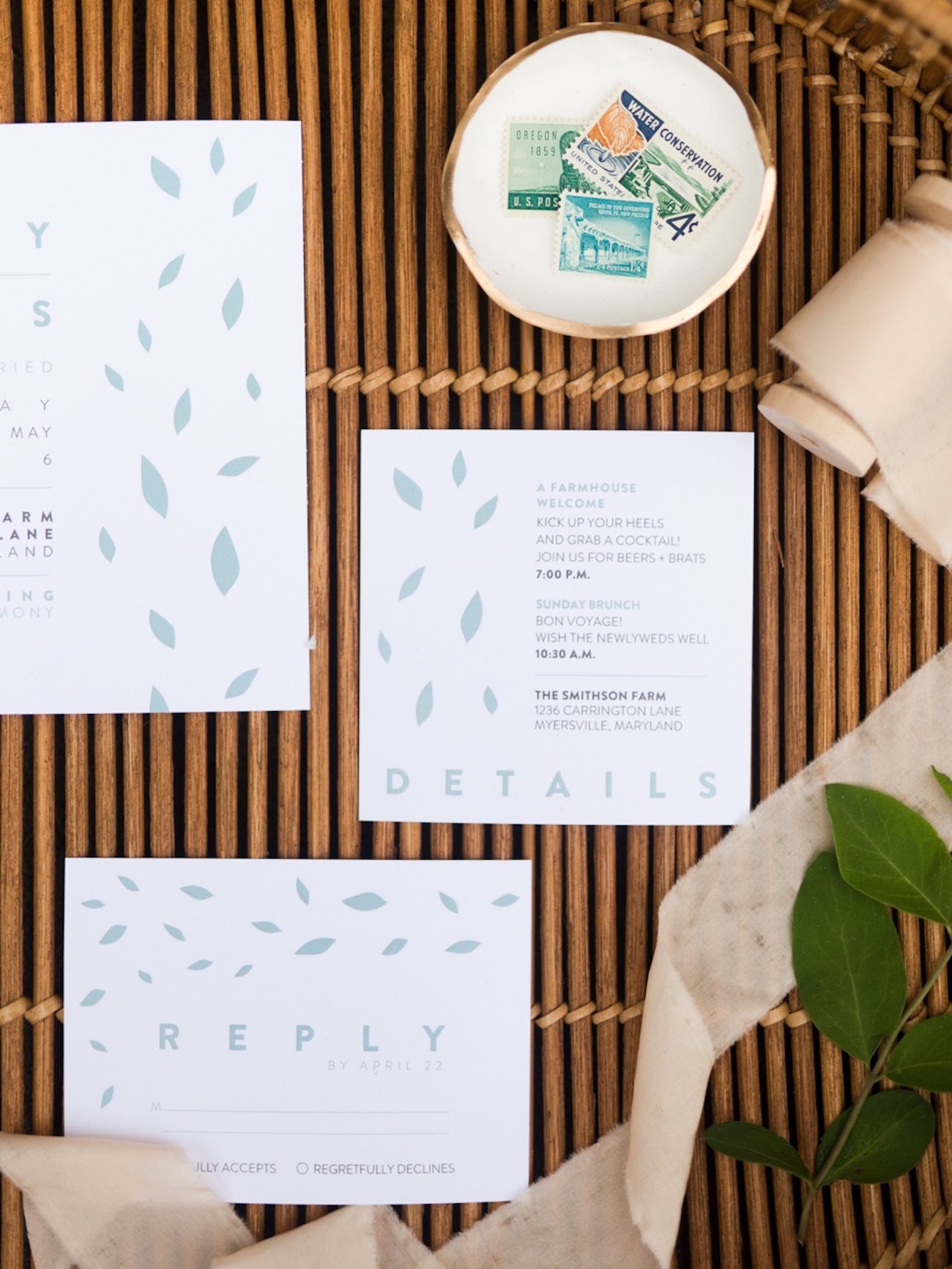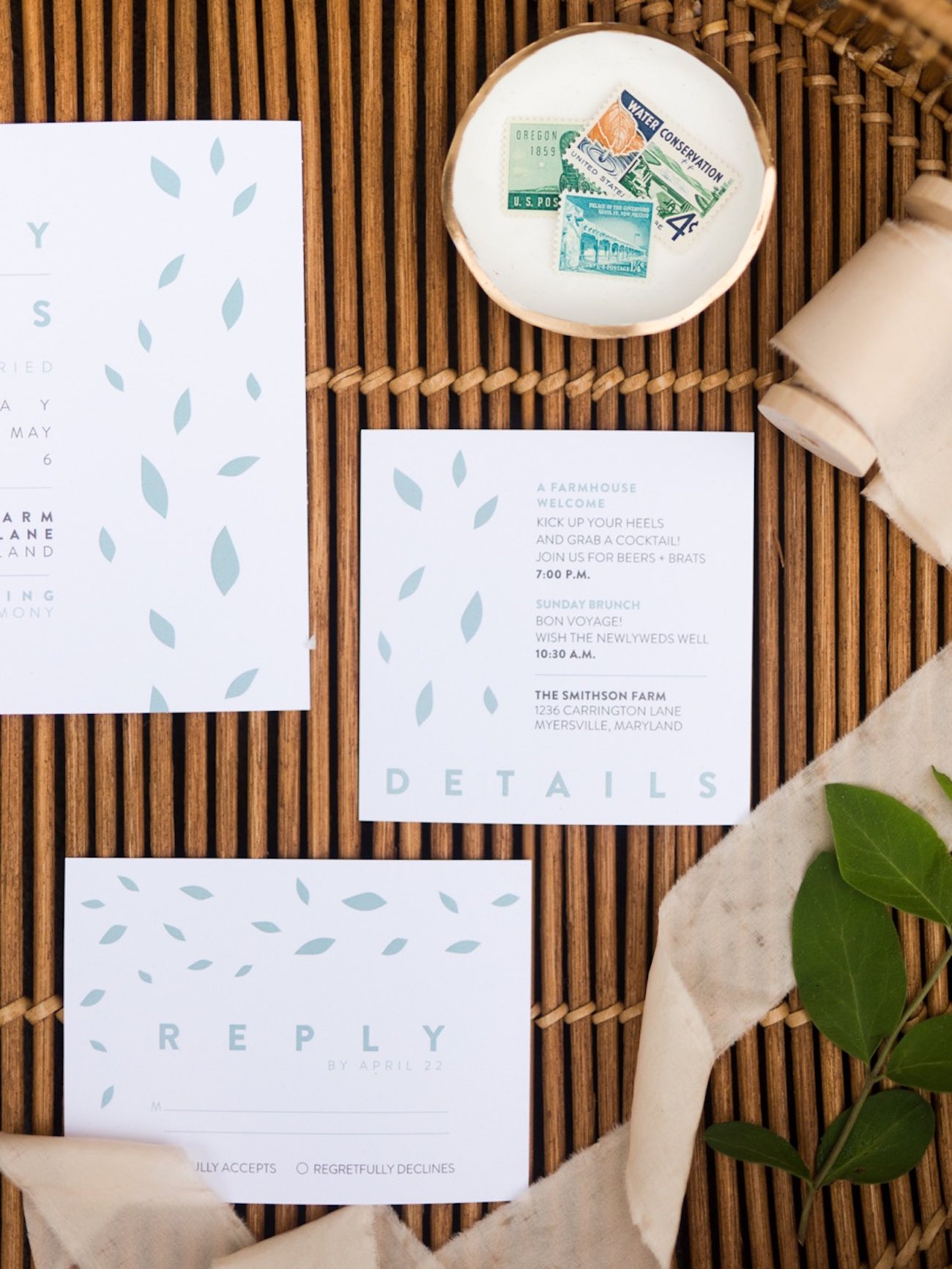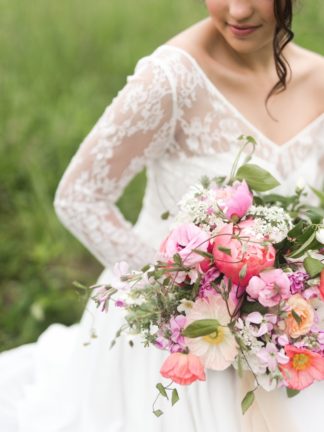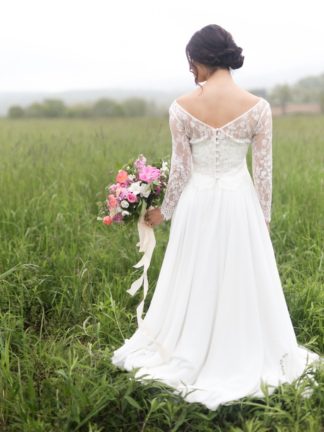 We featured Lace and Liberty's on-trend bridal separates and both of our looks were at or around $1,000.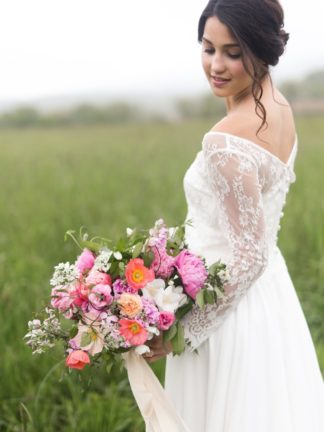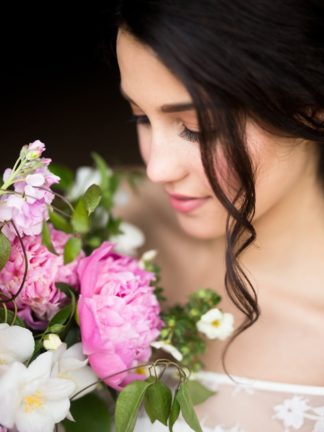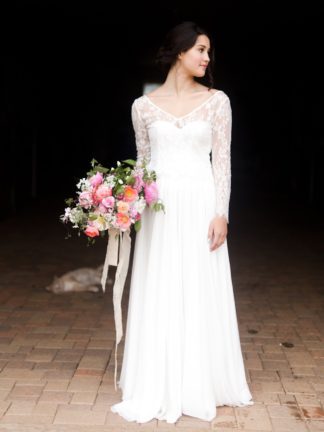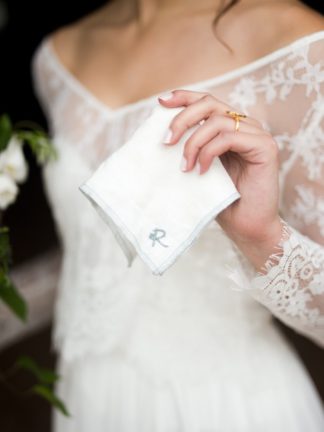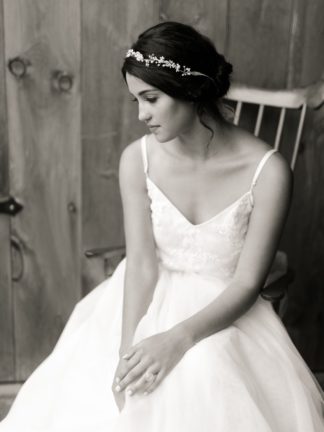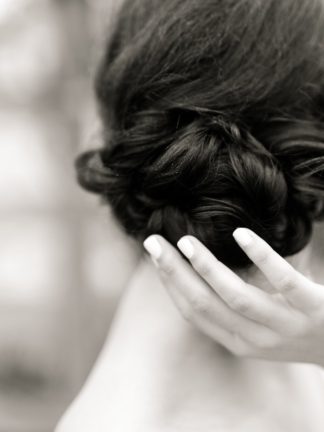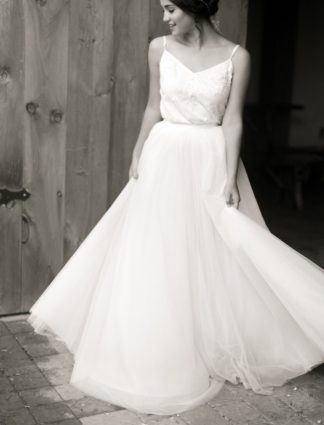 Wedding Service Providers + Creative Team Contacts: