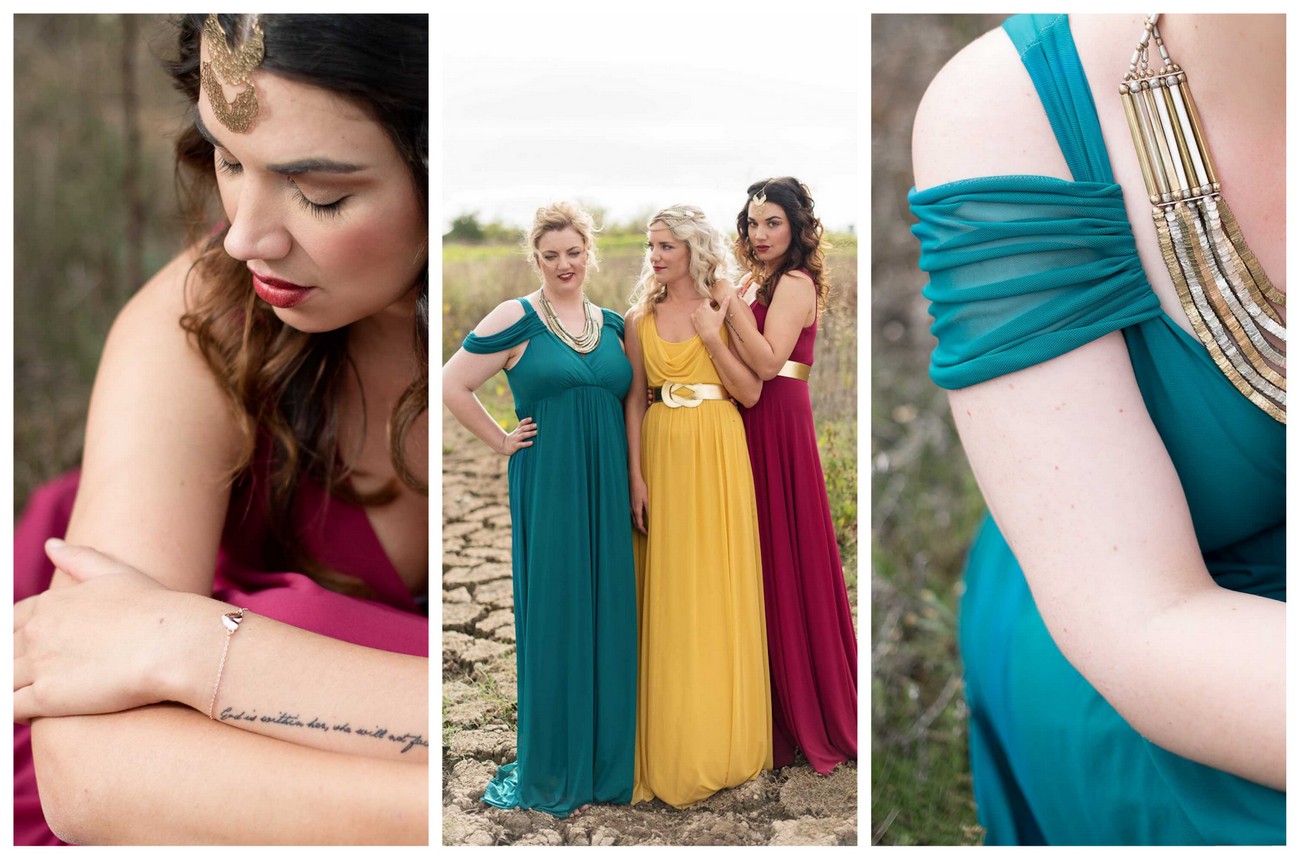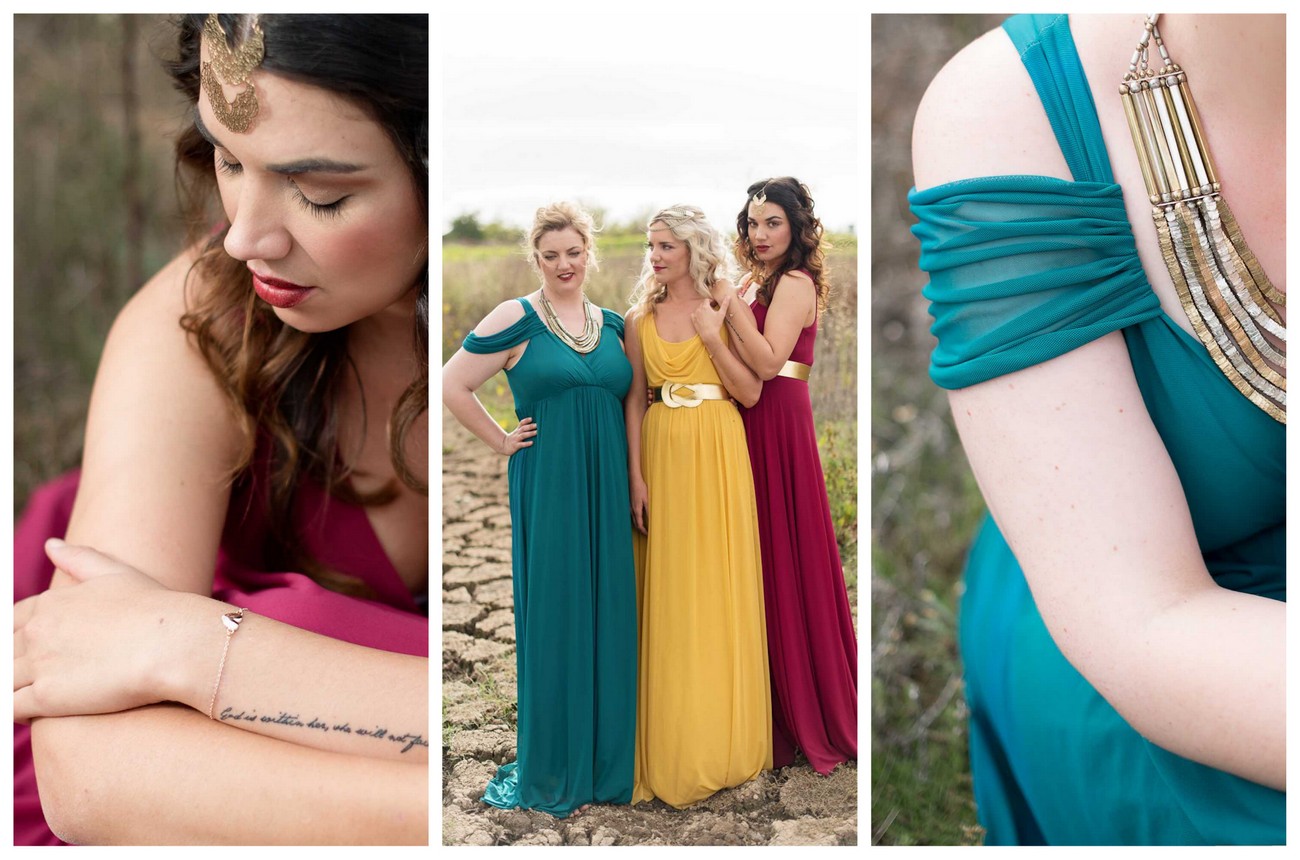 Wondering how to style your bridesmaids for your autumn or winter wedding? We spoke to the design team at Jacoba Clothing, who specializes in mix and match bridesmaid attire for some expert advice. To show us just how easy it is to combine a variety of styles for all body types with eye catching accessories, while still creating a unified look, Jacoba Clothing and Inkt styled a number of Autumn and Winter-ready bridesmaid looks to inspire us! 
With Samantha Clifton on photography, Flowers in the Foyer handling florals and Marnel Toerien styling hair and makeup, the first combination brought to life a palette of warm spicy colours: "Paired with gold accessories, this combination makes you dream of exotic nights under the stars dancing around magnificent desert fires." For the second look, the team played with darker shades for winter.
Bridesmaid styling tips:
When mixing and matching bridesmaid looks, it helps to bring in a unifying factor amongst the looks.
For example, if the gowns are of different styles and lengths, try to stick to the same fabric and shade to pull the look together.
Conversely, if the gowns are different shades, try to stick to the same length and fabric for a cohesive look."
If you're looking for a bold statement, try mixing strong but complementary, solid colors in the gowns of the same length. Bring the look together with statement accessories in the same shade and theme that unify the looks between all the girls.
Winter weddings can be just as fun as summer weddings explains Romeo Foxtrot, who designed the accessories used to complete the bridesmaid looks featured today: "These long sleeve dresses are elegant and we decided to keep the accessories simple with swarovski hand chains and very short delicate necklaces which rest in the nape of the neck."
"For a more dramatic look, head chains can look very chic and statement necklaces suit low or high cut neck lines," says Rome Foxtrot.
"A cowl neckline is perfect for a smaller bust as it adds a bit of volume to the bust," shares Jacoba Clothing.
"If you are conscious of your arms consider an elbow length sleeve," she adds.
How to Mix + Match Winter or Autumn Bridesmaid Dresses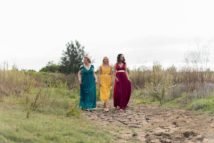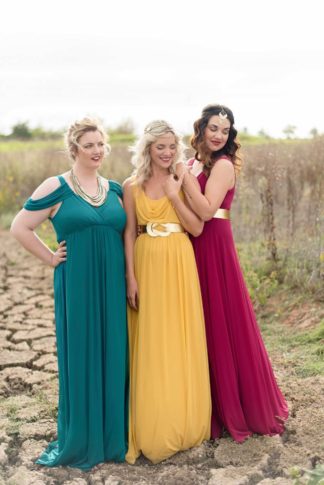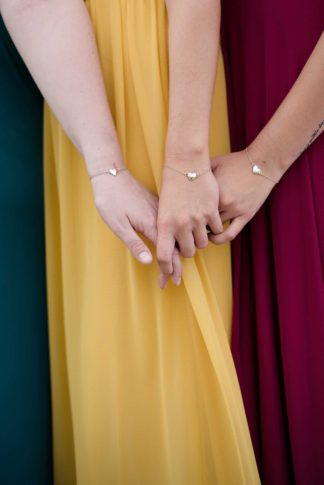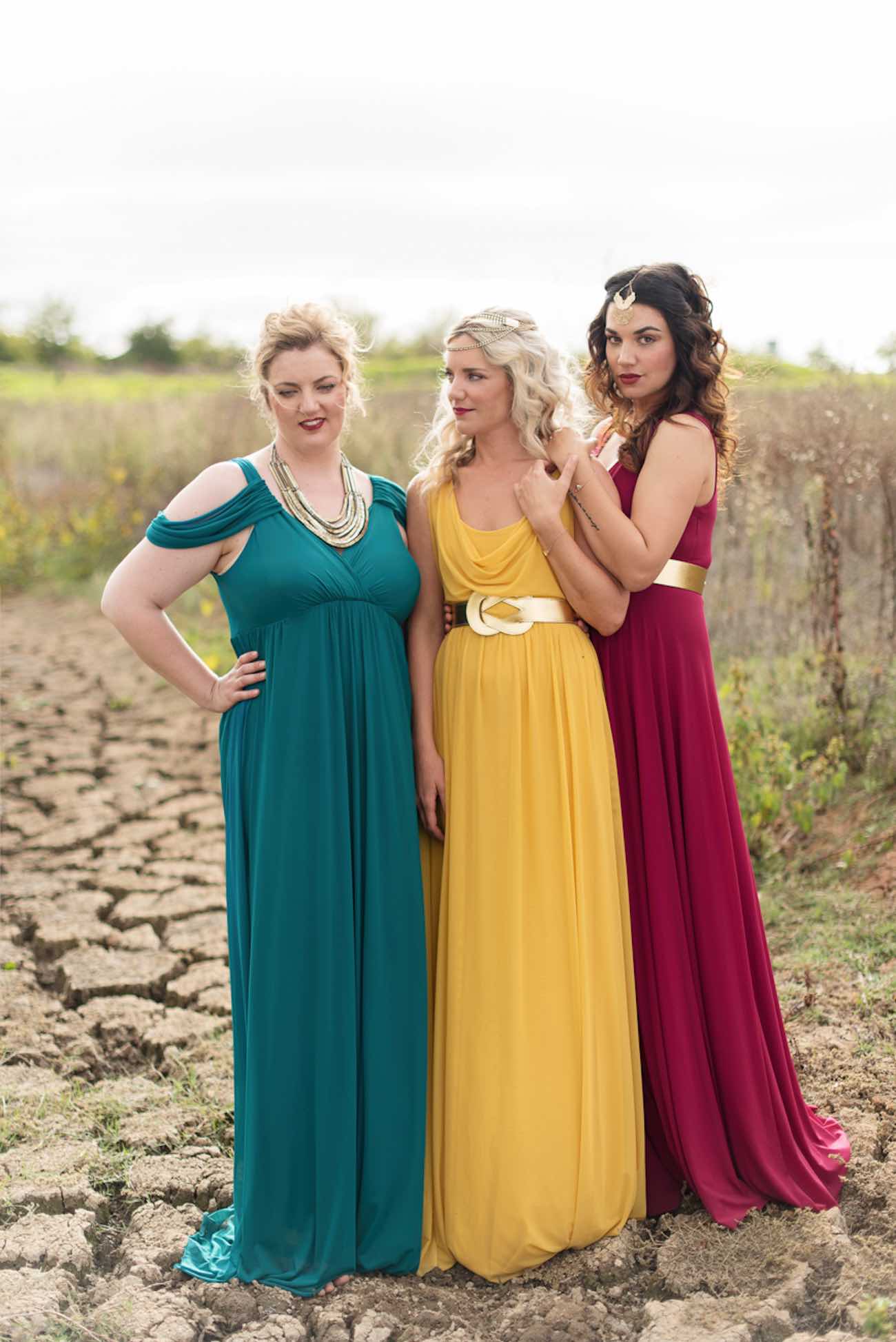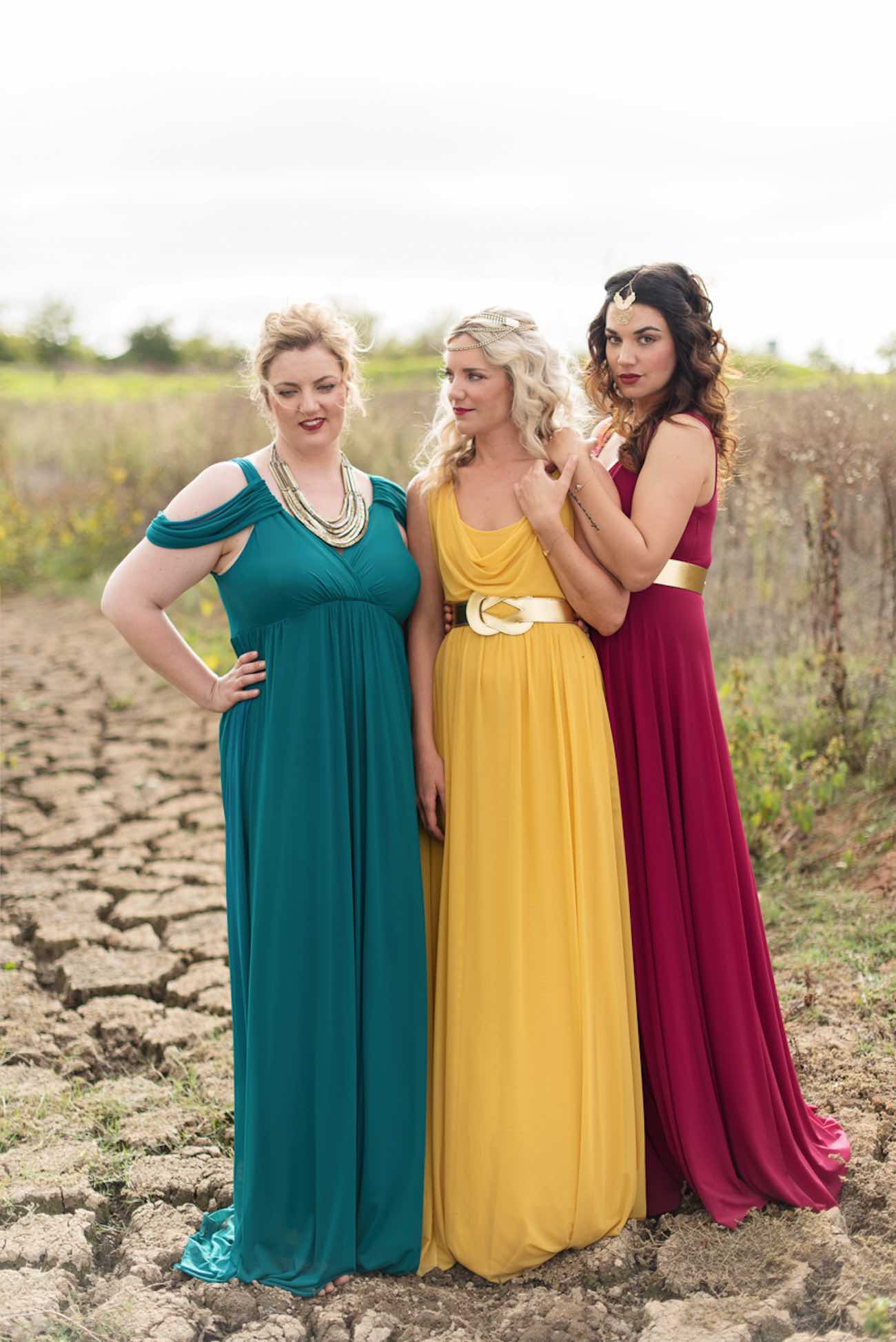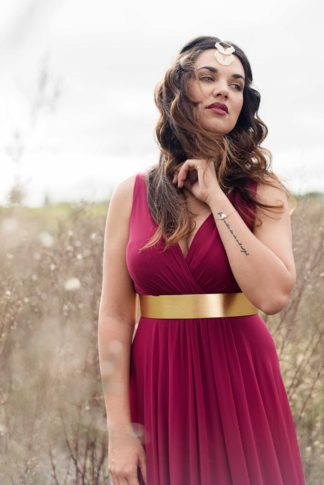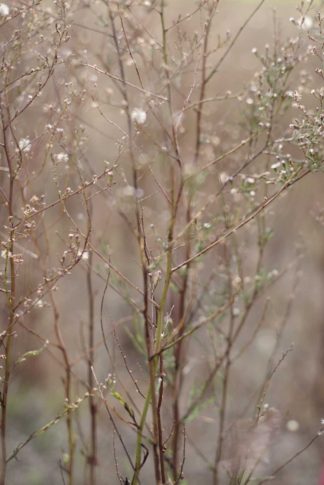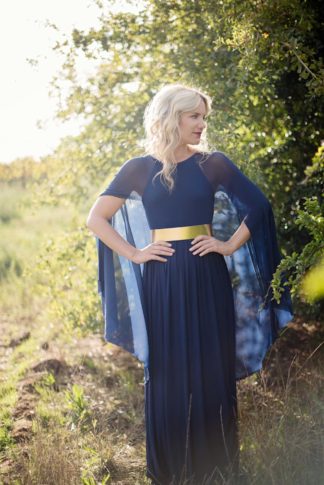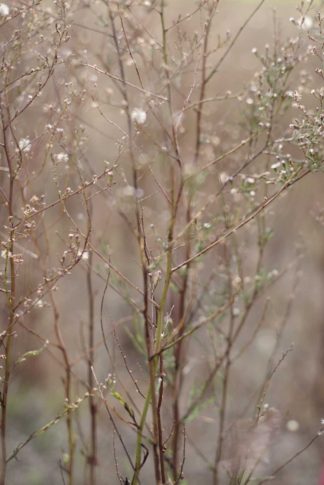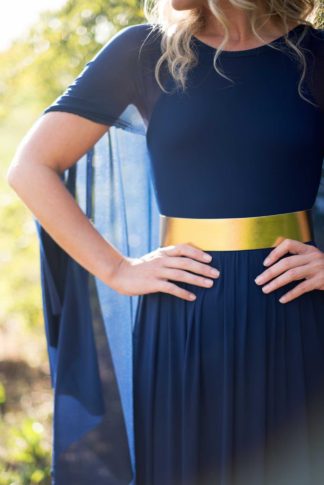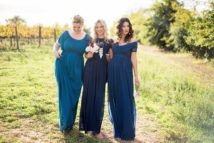 The "Olivia" dress has elbow length sleeves that are worn off  the shoulder in navy. This dress could work equally well for your bridesmaids as well as for the mothers of the bride and groom. In a dark teal we have our "Abbey" dress. This dress is just stunning on any girl! The soft gauging with the sheer sleeves gives it a really romantic, but classic, almost Grace Kelly vibe. All the dress styles in this look are quite versatile as they really do look good on women of any age or size.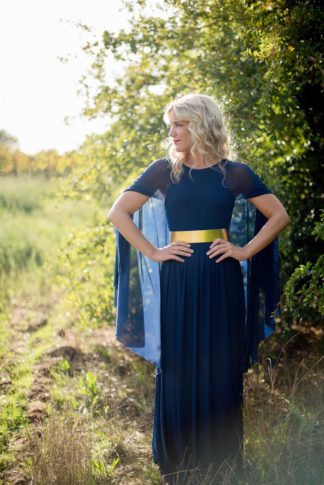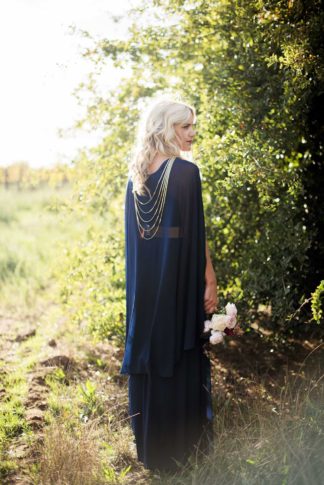 Then we have the dramatic "Malifecent"… this dress is all about the drama, with sheer shoulders and knee length cape. This dress covers up most parts that tends to be problematic while the sheerness over the shoulders keeps it smouldering.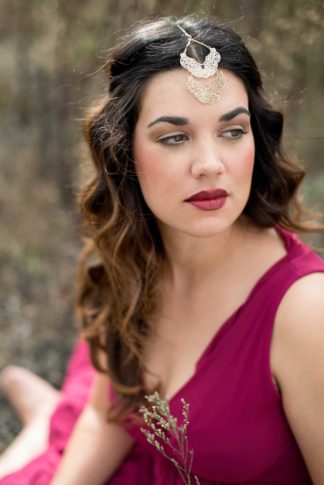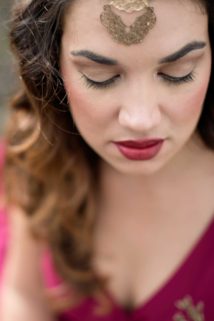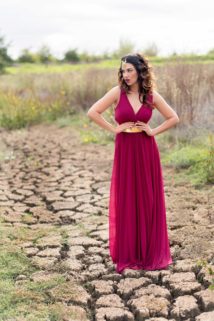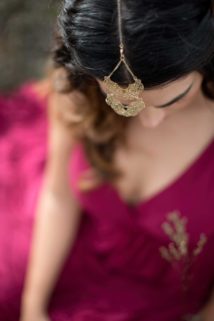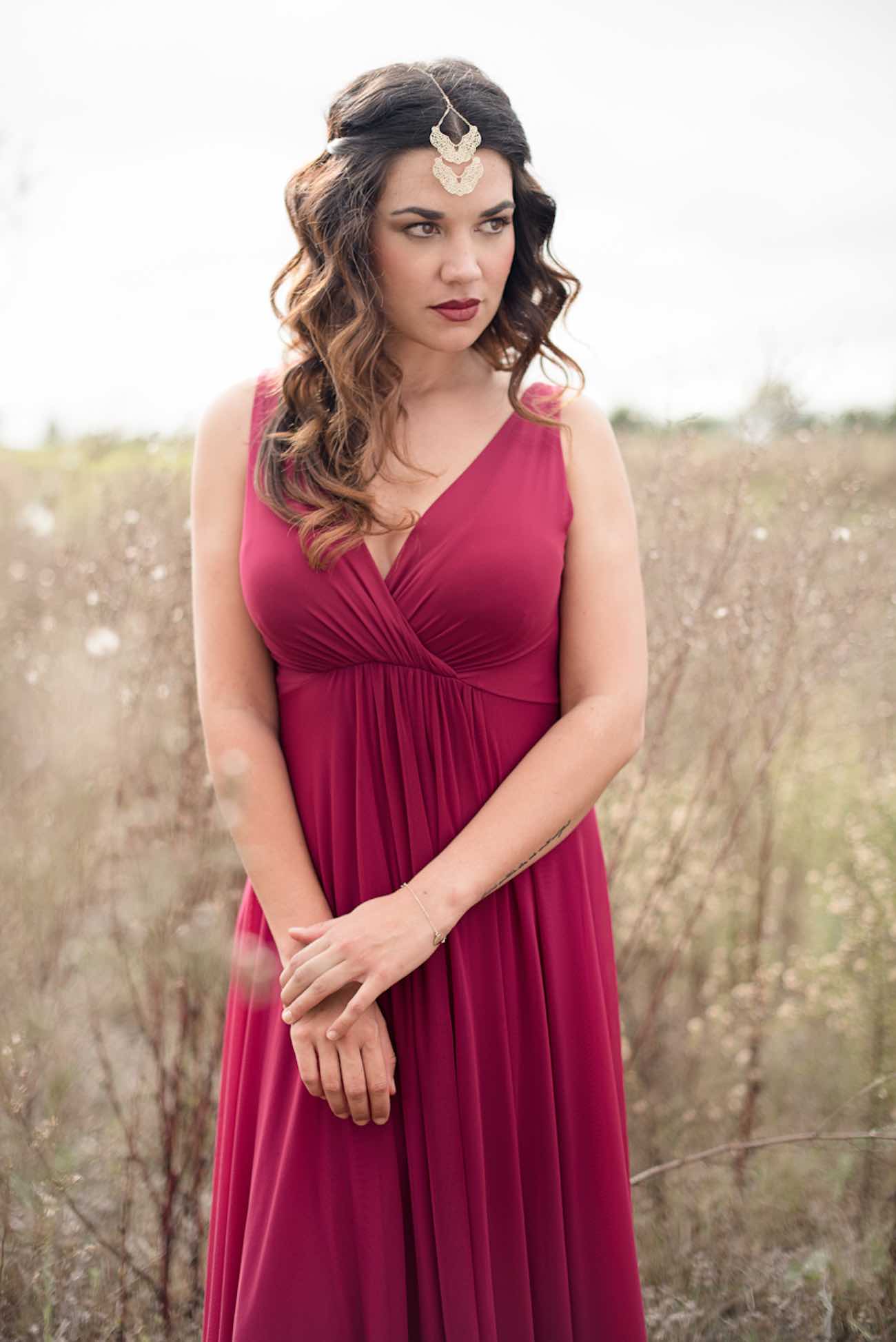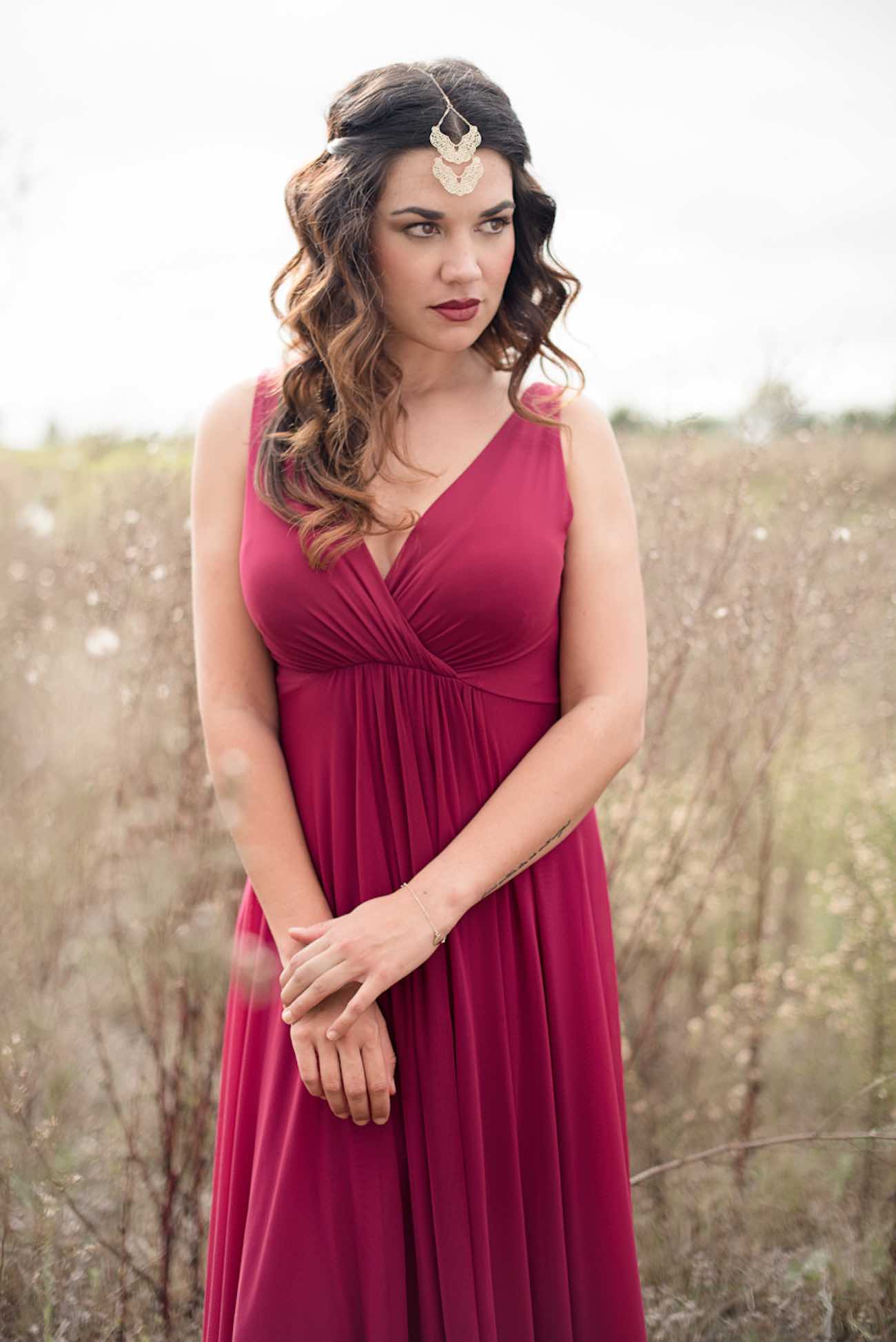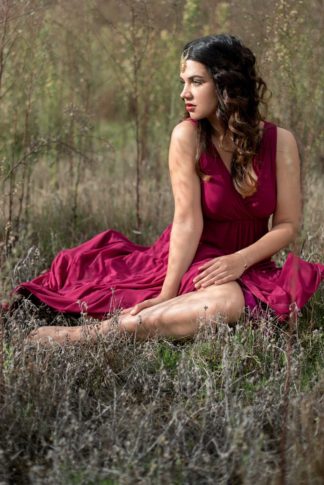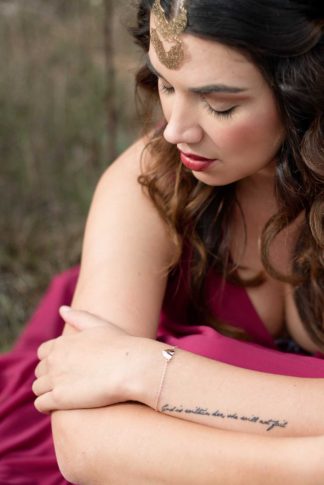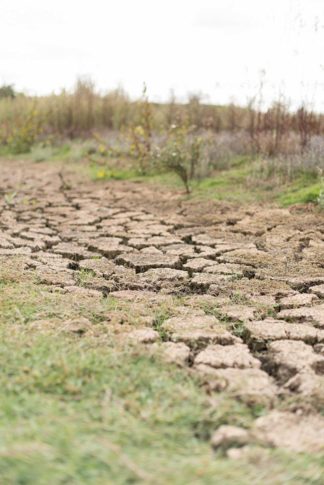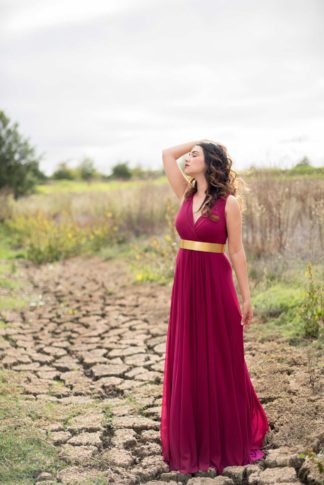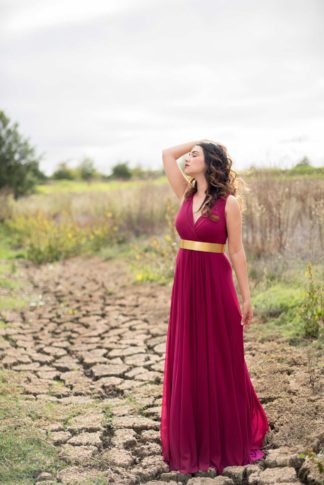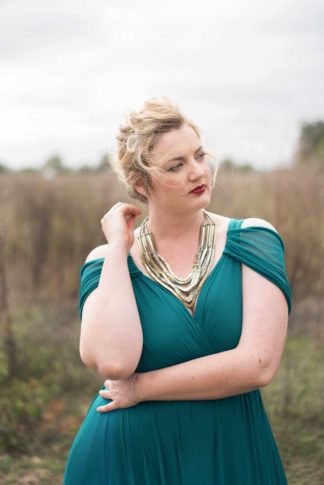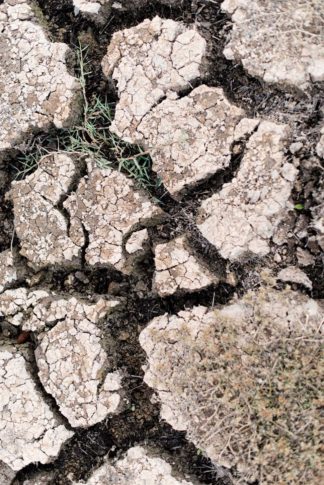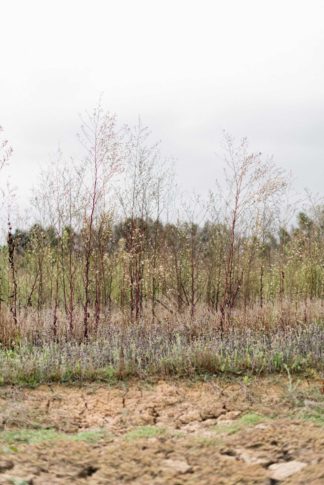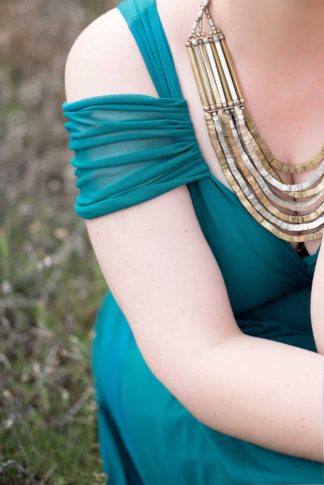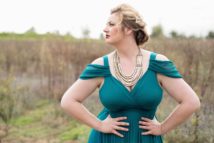 The Grecian sleeves on our Simone dress in jade covers up the arms in a sexy, feminine way. The V-neck cut and subtle arm cover up makes this a really popular dress for girls wanting a bit more coverage.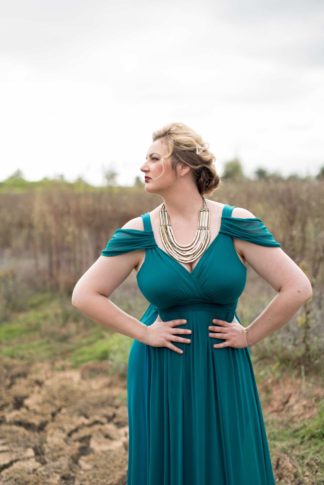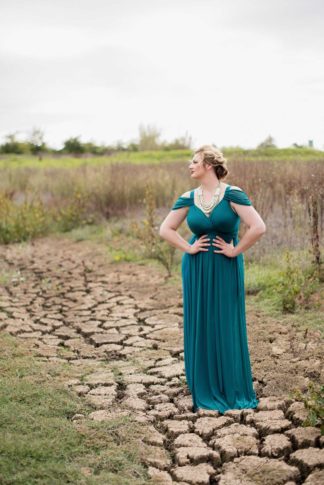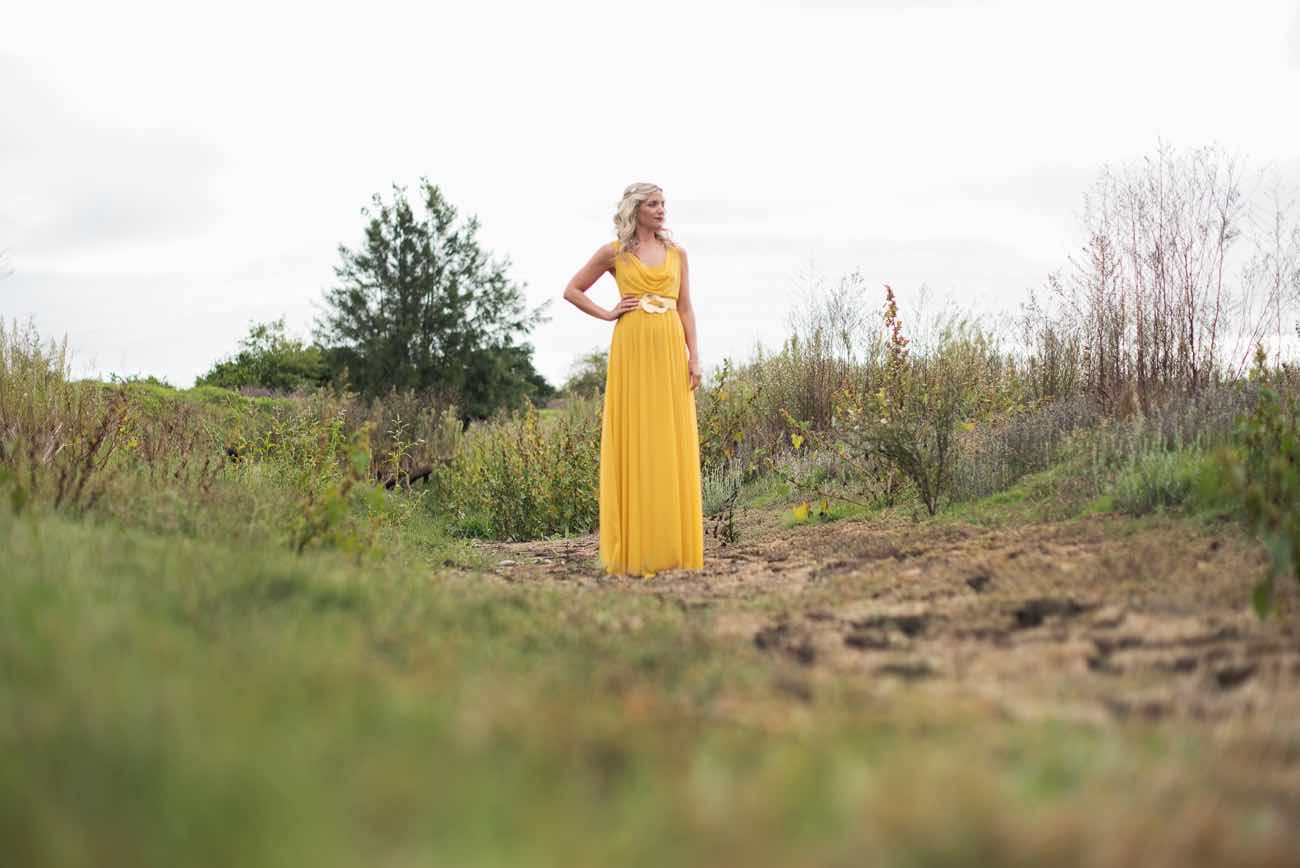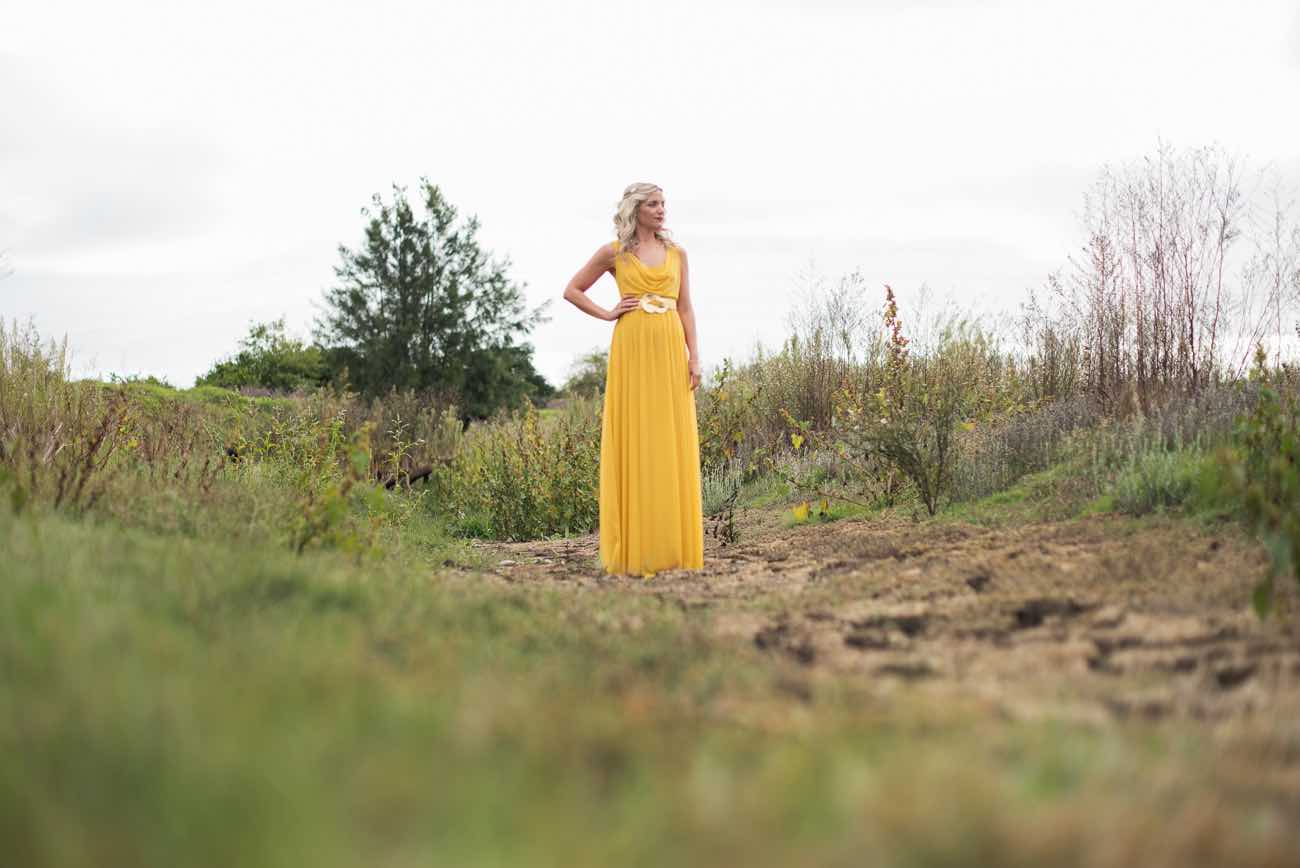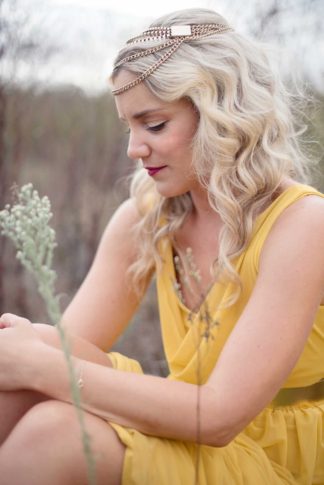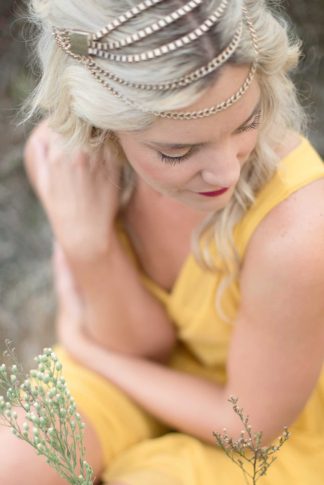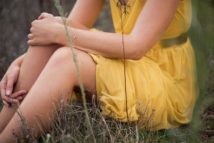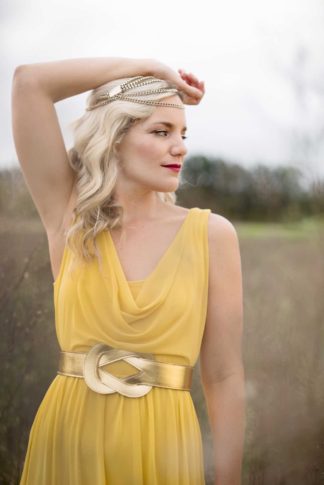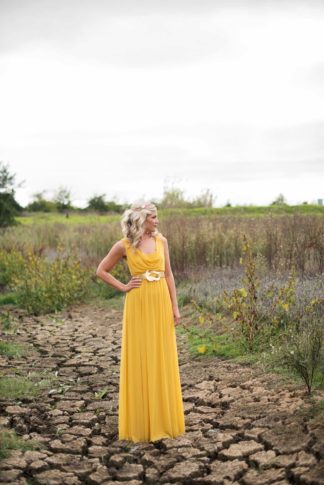 We spiced up "Olivia", our cowl neck dress, with a warm yellow and gold statement belt. This is a strong look for bridesmaids, but it could be exquisite paired with a dramatic wedding dress, maybe even in black for the more adventurous bride.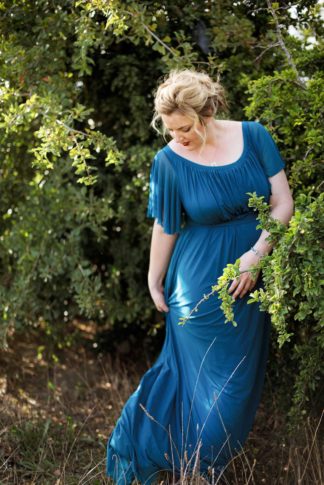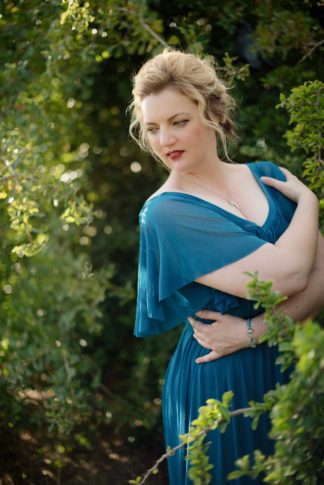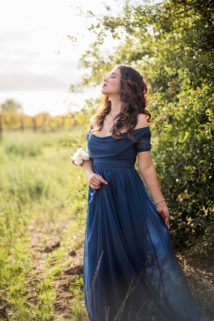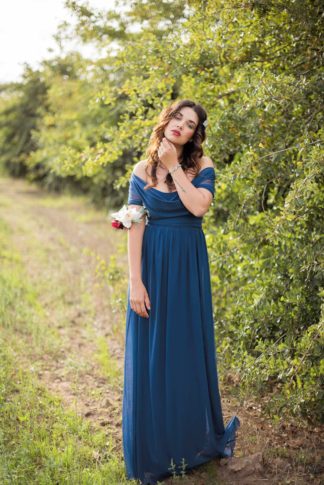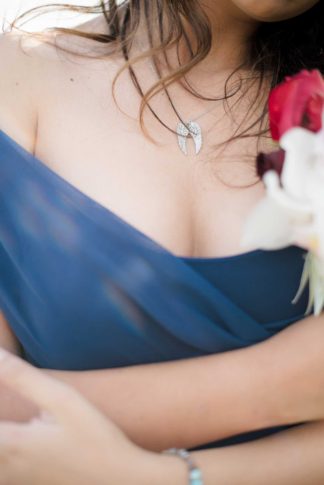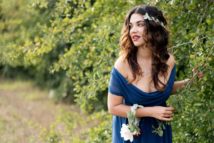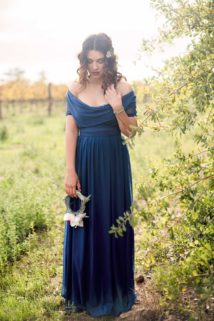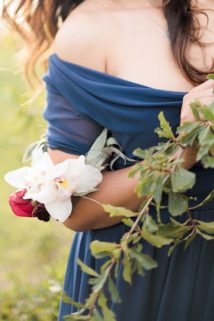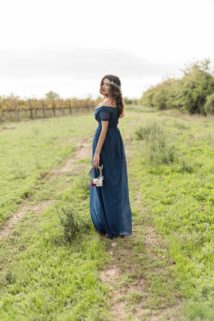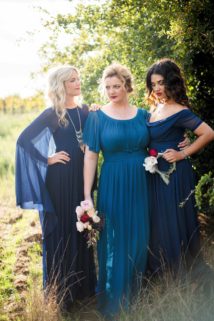 South African brides can order these gorgeous bridesmaid online from Jacoba Clothing! Cape Town based readers can take their mothers and the rest of the ladies in their bridal party to Jacoba's boutique in Gardens,  where gowns in mix and match styles for Autum and winter weddings can also be tried on in person!
Wedding Supplier Contacts
Dresses: Jacoba Clothing
Photographer: Samantha Clifton
Accessories: Romeo Foxtrot
Flowers: Flowers in the Foyer
Hair- and Make-Up: Marnel Toerien
Venue: De Meye
Planning and Coordination: Inkt