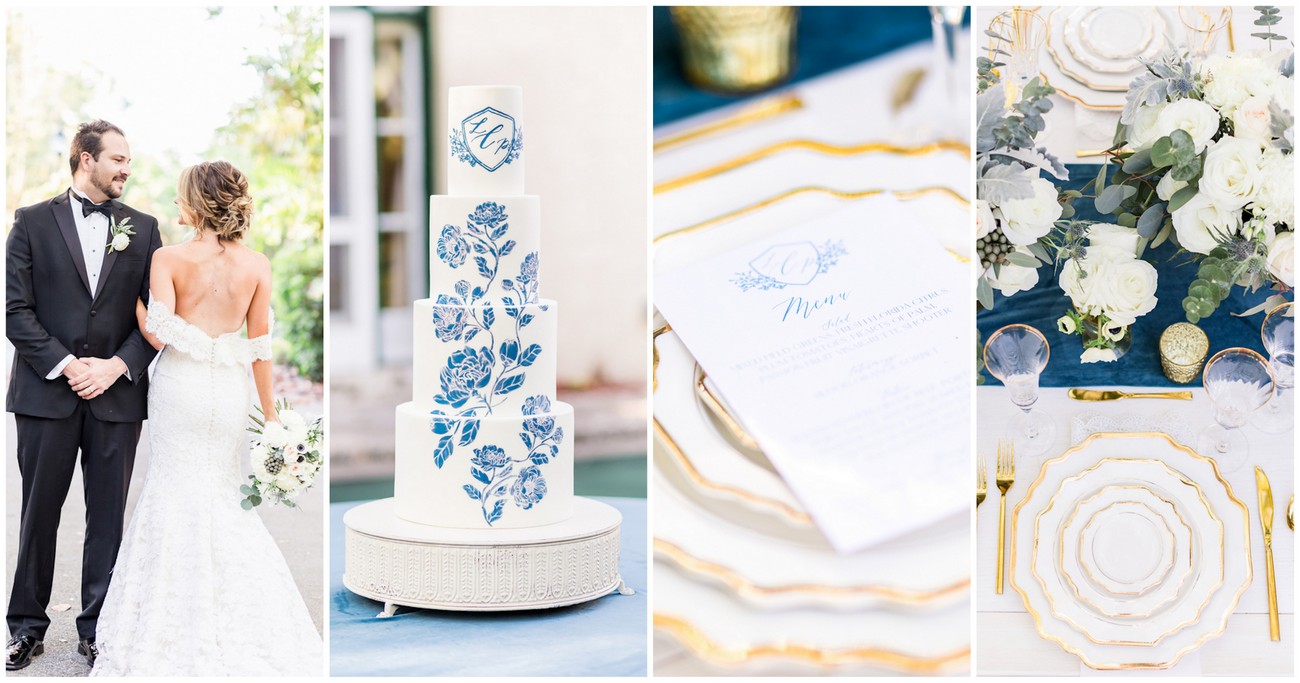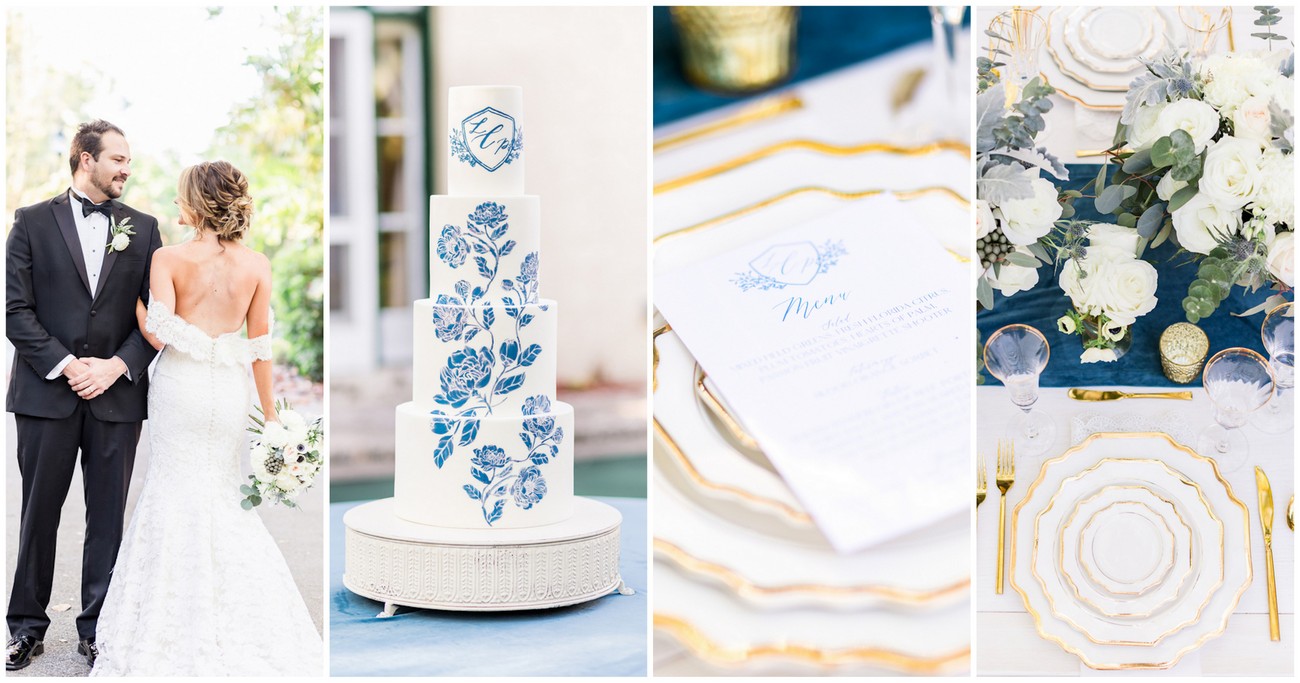 There is something so elegant about the balance of fluffy white florals paired with a dusty blue, which is why we're obsessed with these dusty blue and gold wedding ideas. While planning this shoot, Devin Rodriguez of Magnolia Event Co. and Allison of Kiste Photography had a vision to bring the masculinity of a dusty blue and the traditional southern monogram together with soft whites, wood accents, elegant gold, and a hint of lace. 
Dusty Blue + Gold Wedding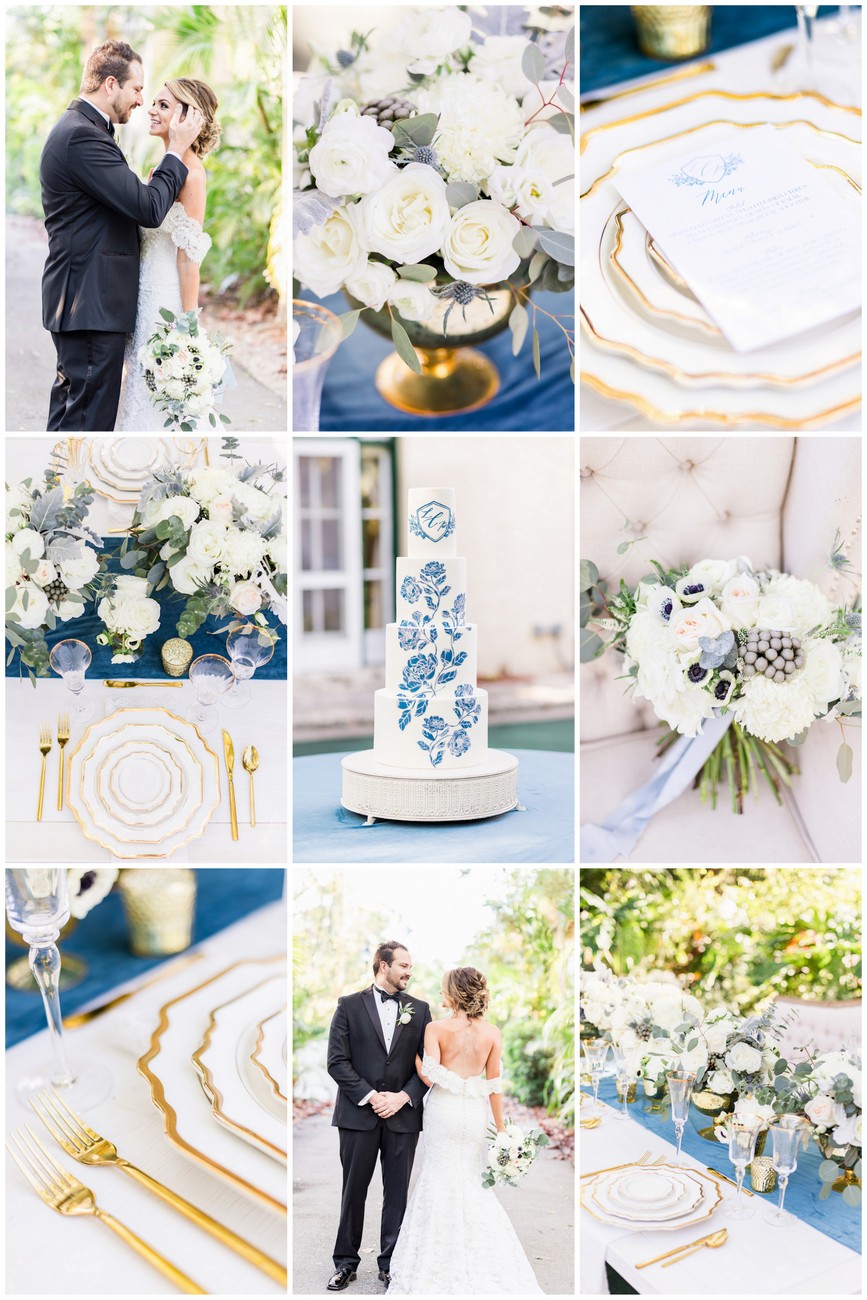 Villa Woodbine, a privately owned estate in historic Coconut Grove was the perfect backdrop for their dusty blue and gold wedding inspiration shoot. vision. The garden courtyard boasts a canopy of hundred-year-old oak trees and lush greenery covered in moss and bistro lighting. The estate itself is decorated with hand painted Mexican tile, elaborate wrought-iron, antique furniture.
Furniture pieces were hand selected to provide creative groupings for a dinner setting, sweetheart setup, cake table, and lounge area. Linen and whitewashed wood paired with pillows, velvet linens and lace trim napkins from Nüage Designs for an abundance of texture. Floral elements were chosen to include shades of white, ivory, soft greens, and grays. Blue thistle, anemone, and garden roses, styled by Madelaine Ford Designs provided subtle pops of color. Traditional gold rimmed china was paired with matching crystal and gold flatware from Elements and Accents, topped with a lace trim napkin from  and menu.
Dreamy Dusty Blue and Gold Wedding Ideas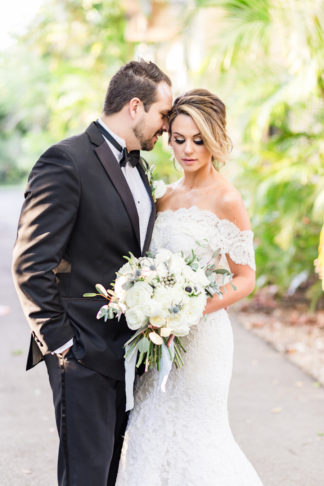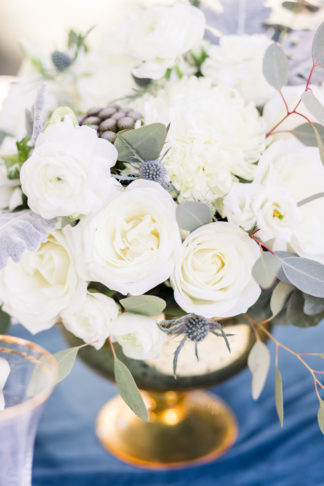 The bride wore her original Ines Di Santo wedding dress and carried a gorgeous, loosely gathered bouquet wrapped in blue ribbon. Her timeless hair and make-up styling by Veronica Lopez matched perfectly with what was envisioned for this dusty blue and gold wedding inspiration shoot.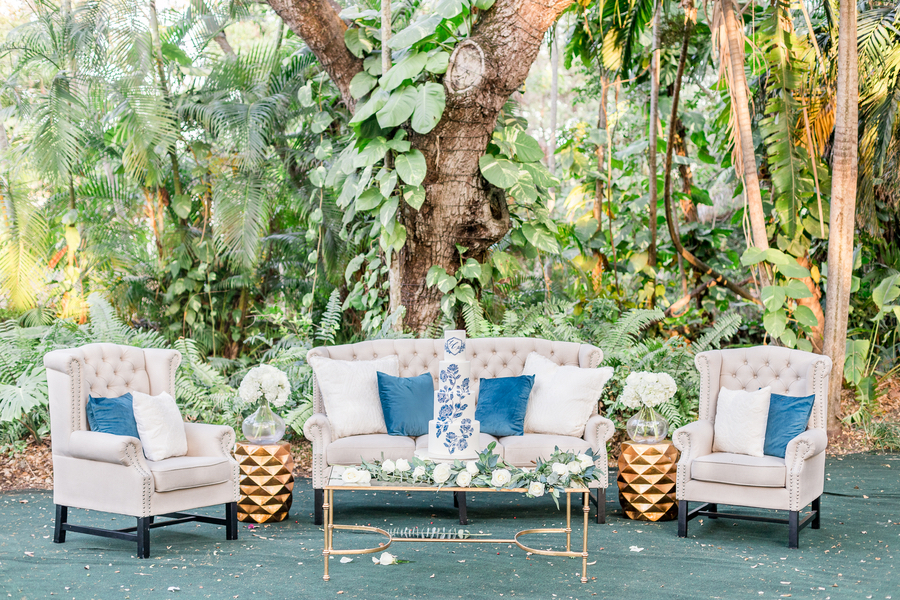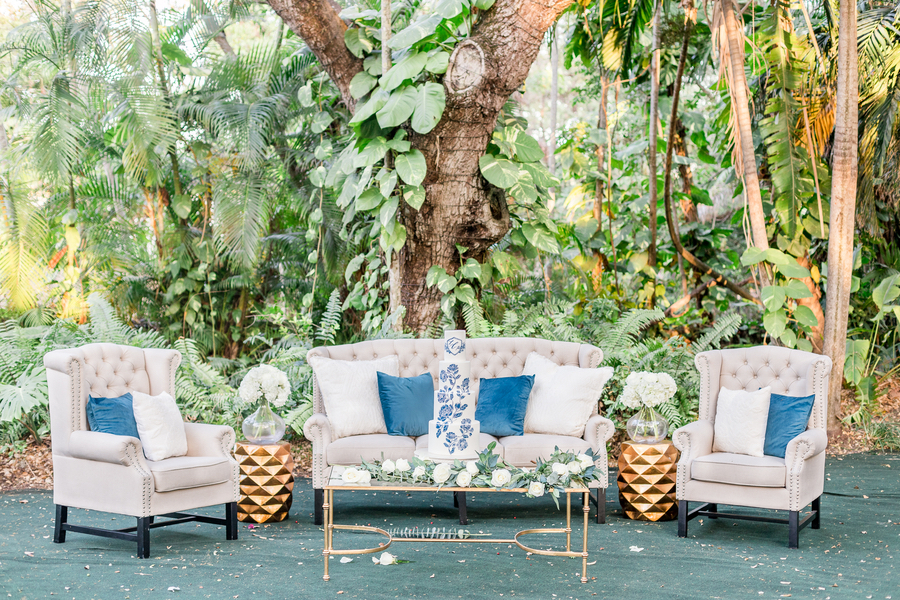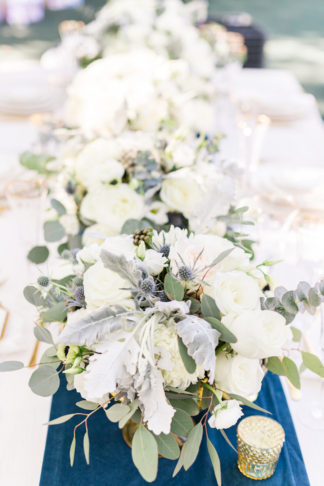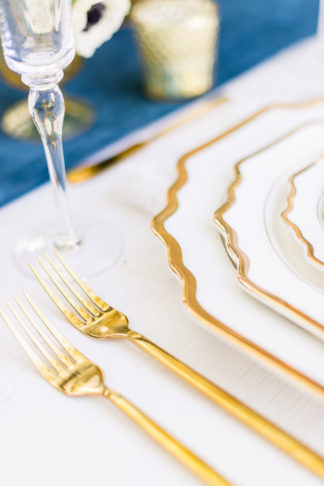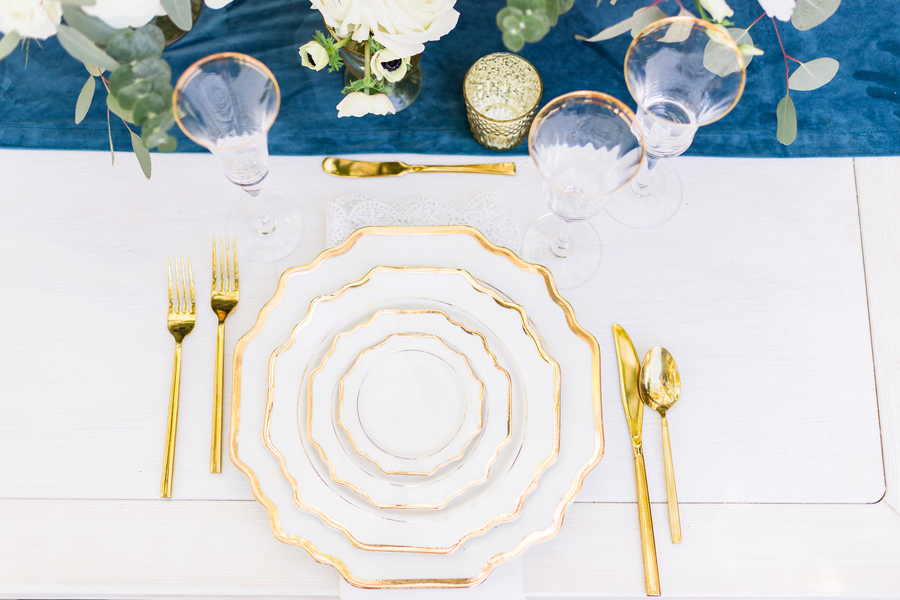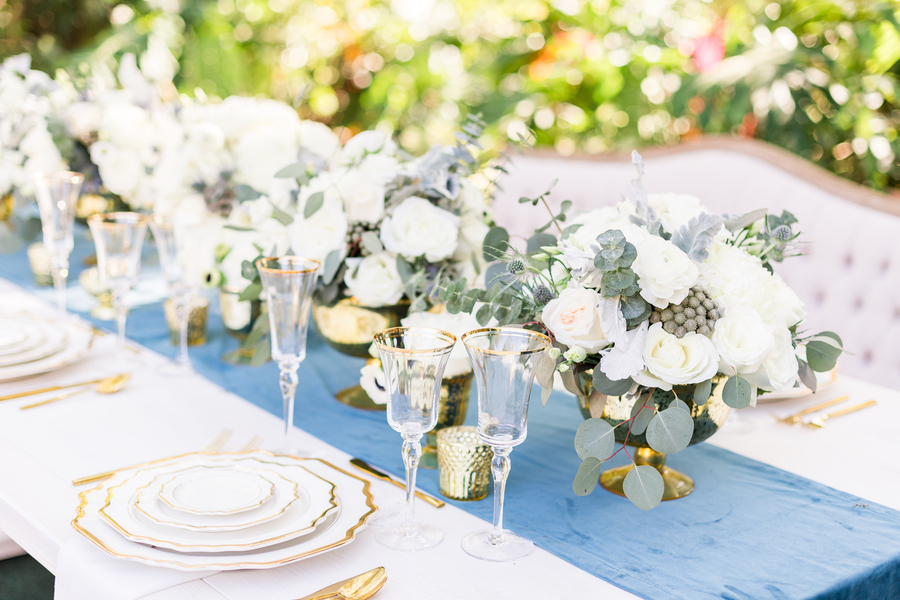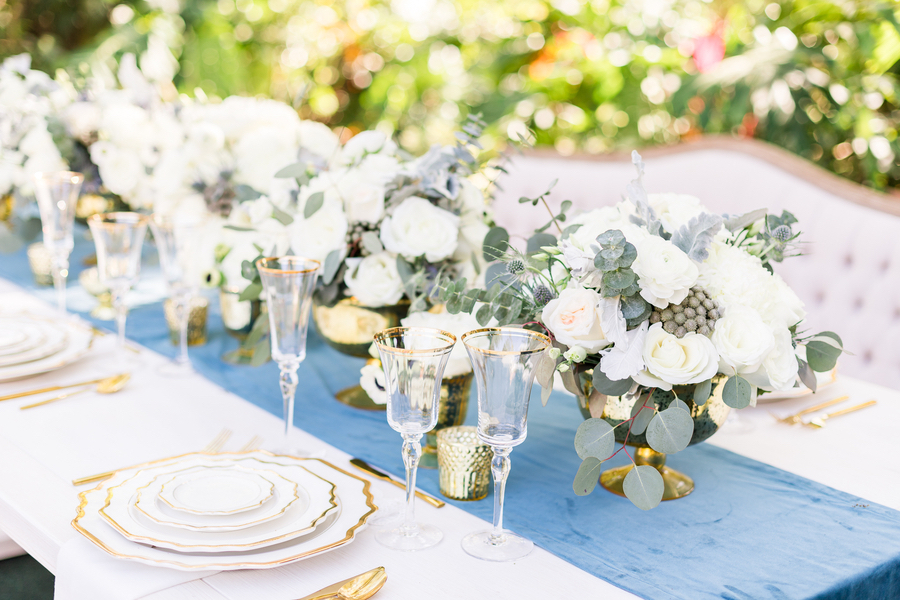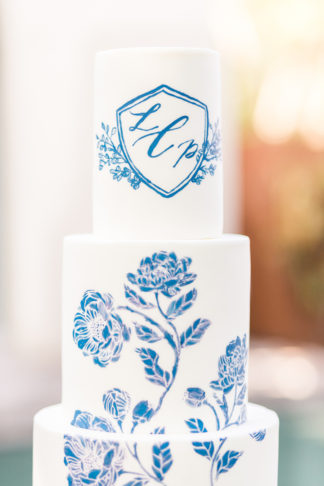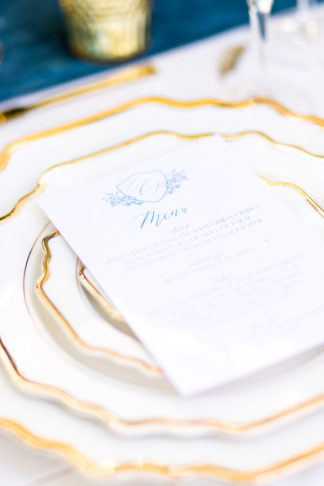 The couple cut a four-tier cake designed by The Starfish Cottage,  embellished with hand painted peonies and a custom monogram to match their invitations and other stationary.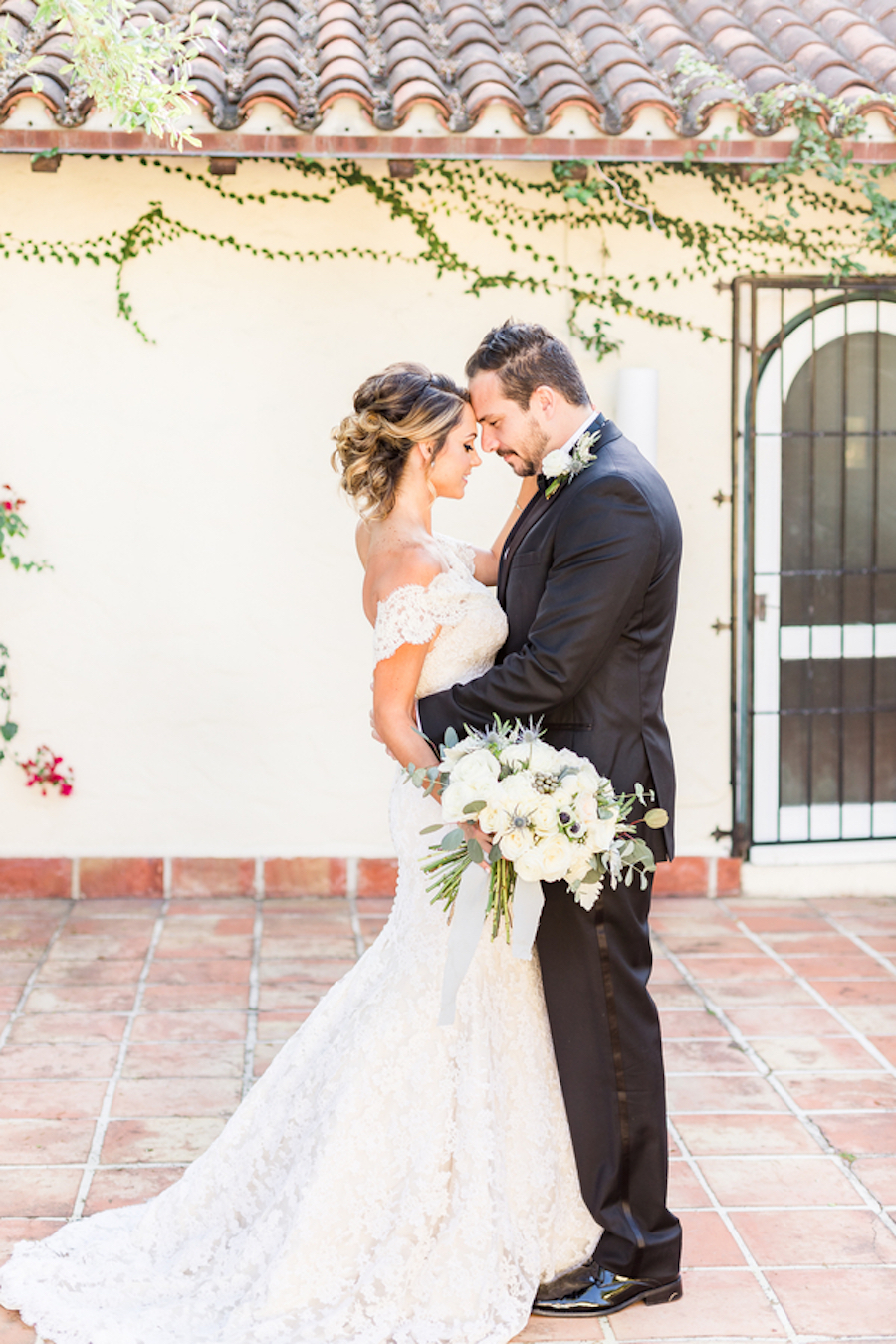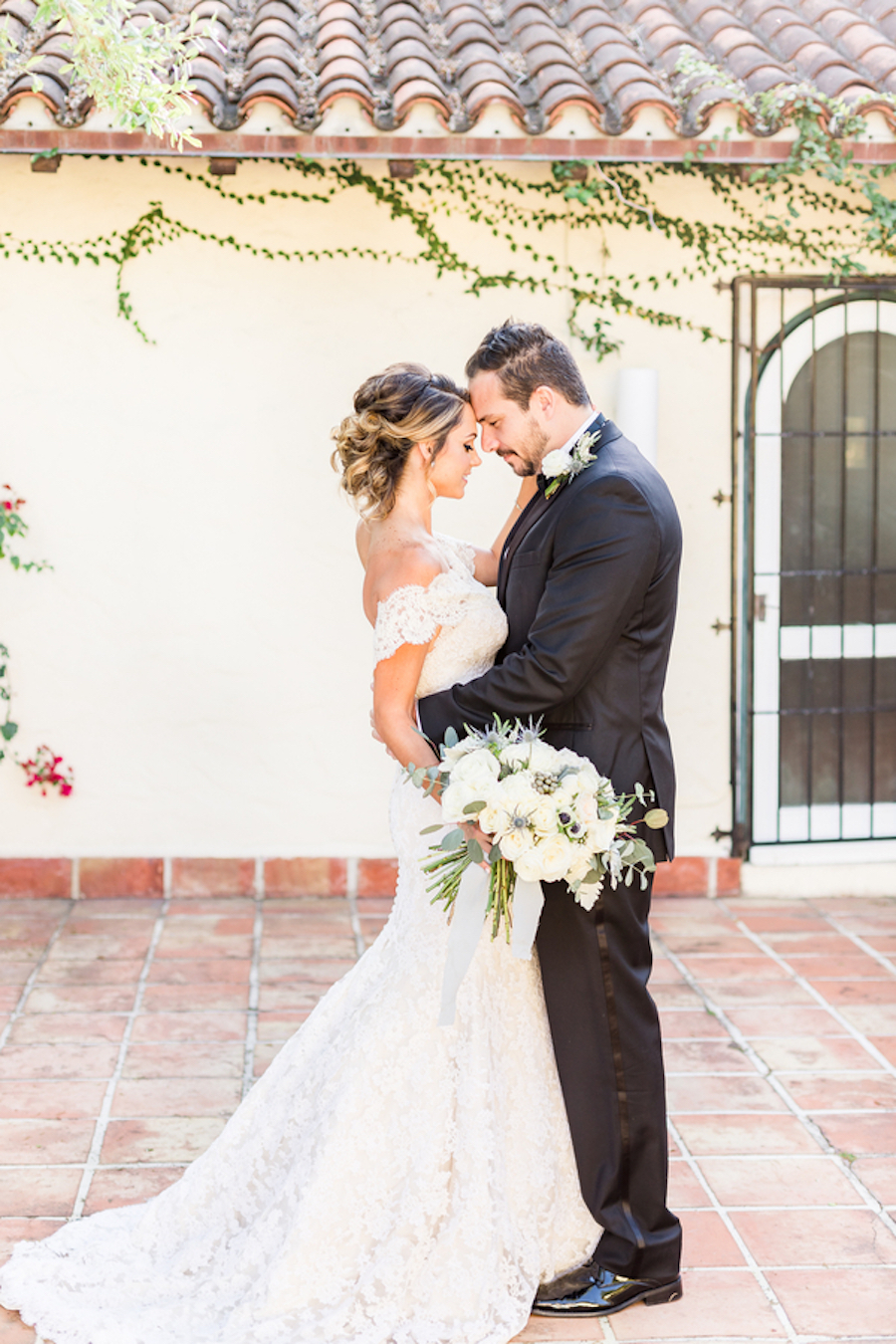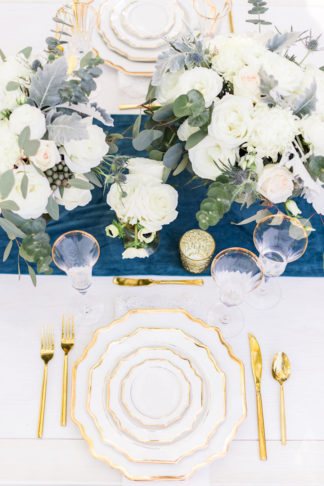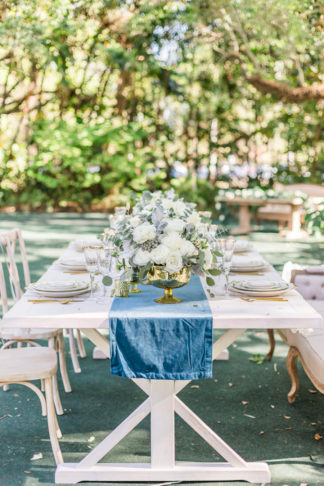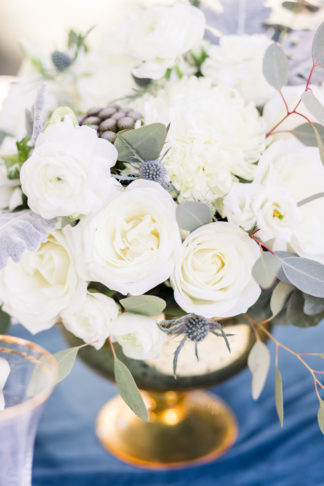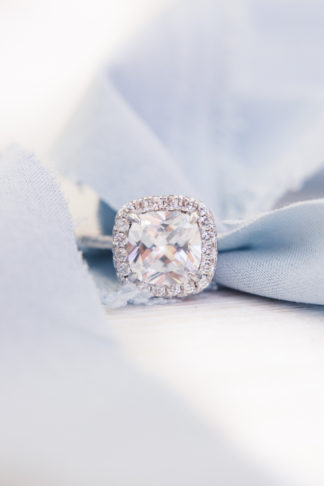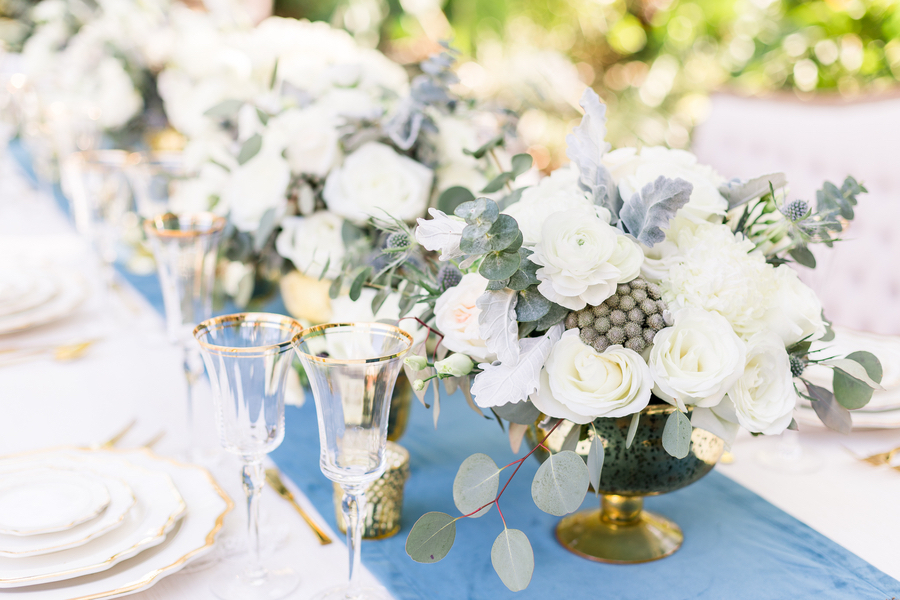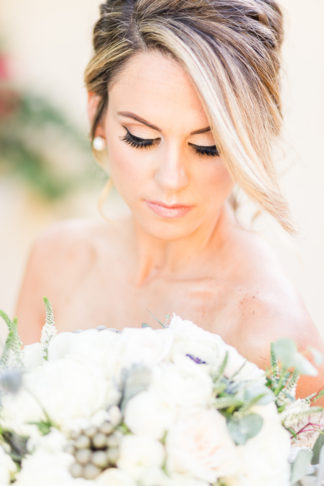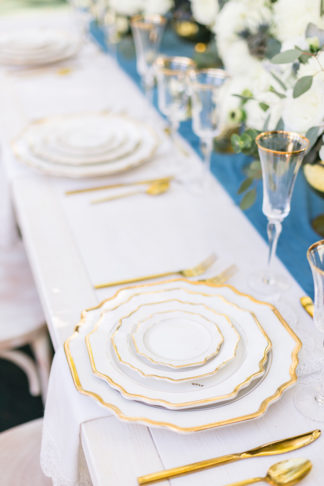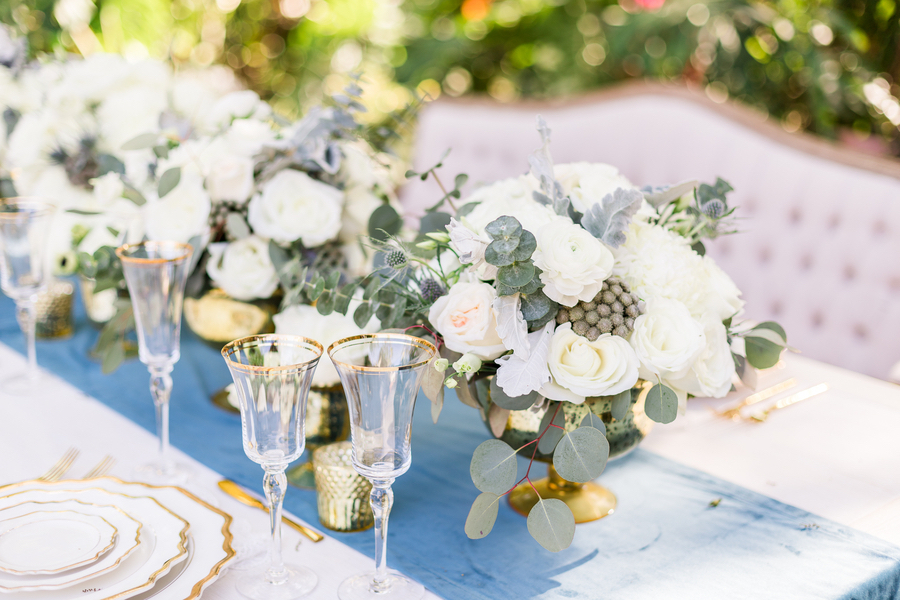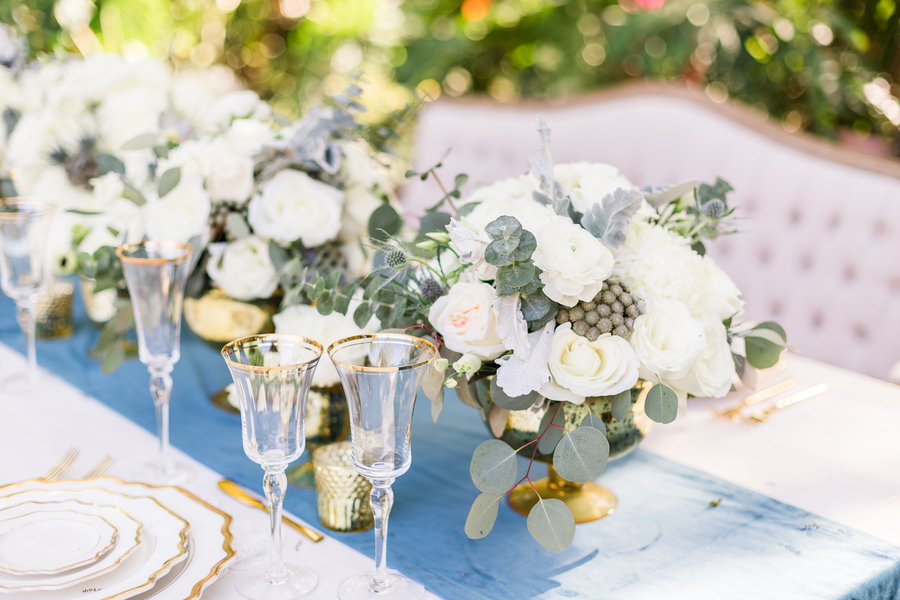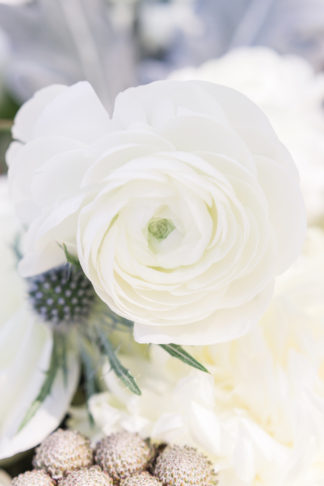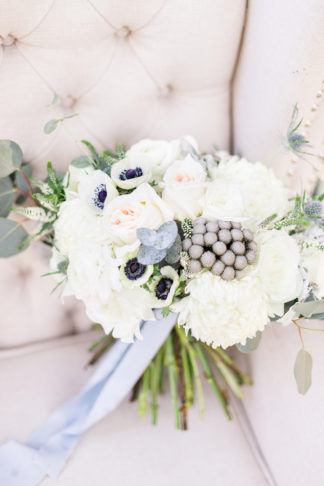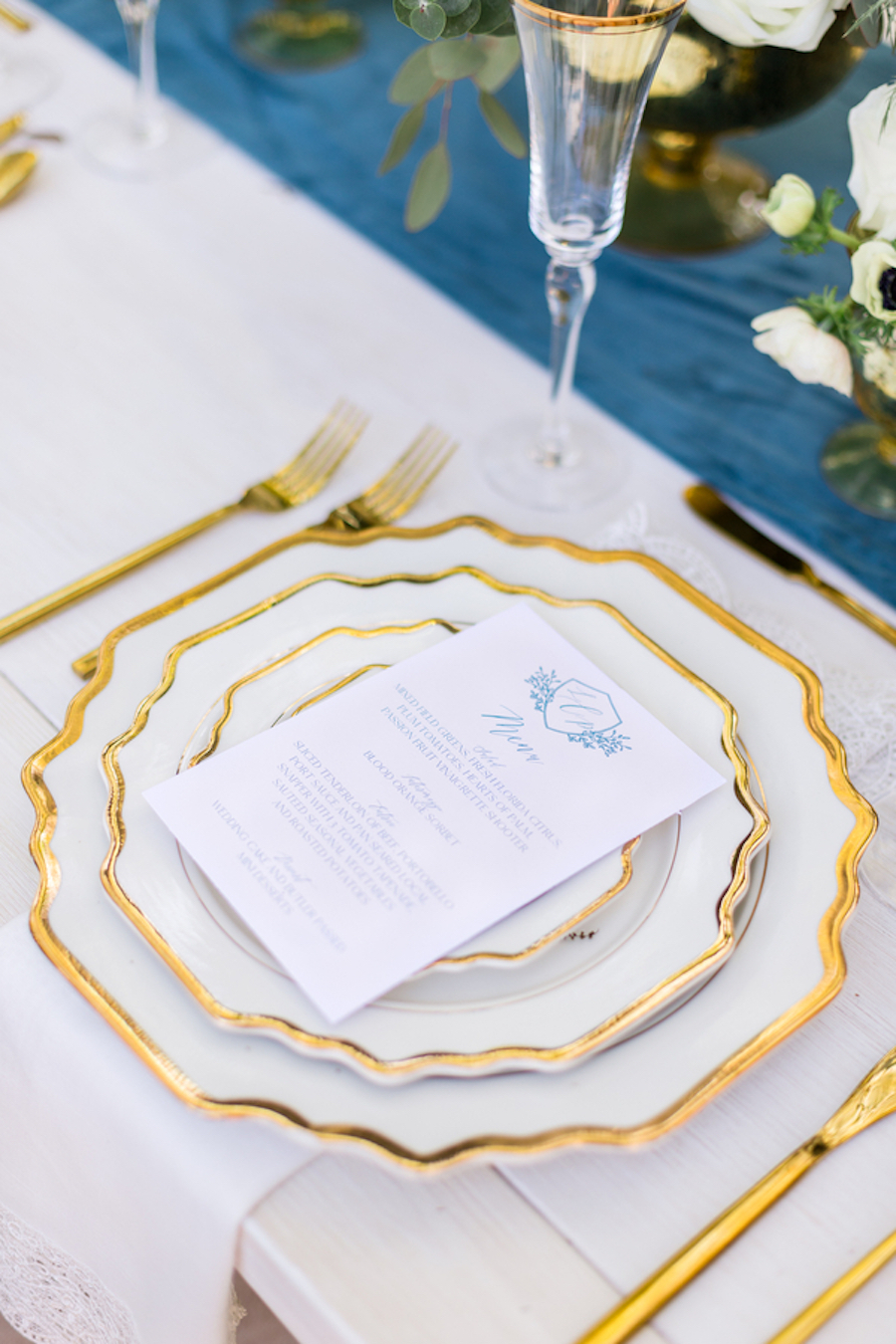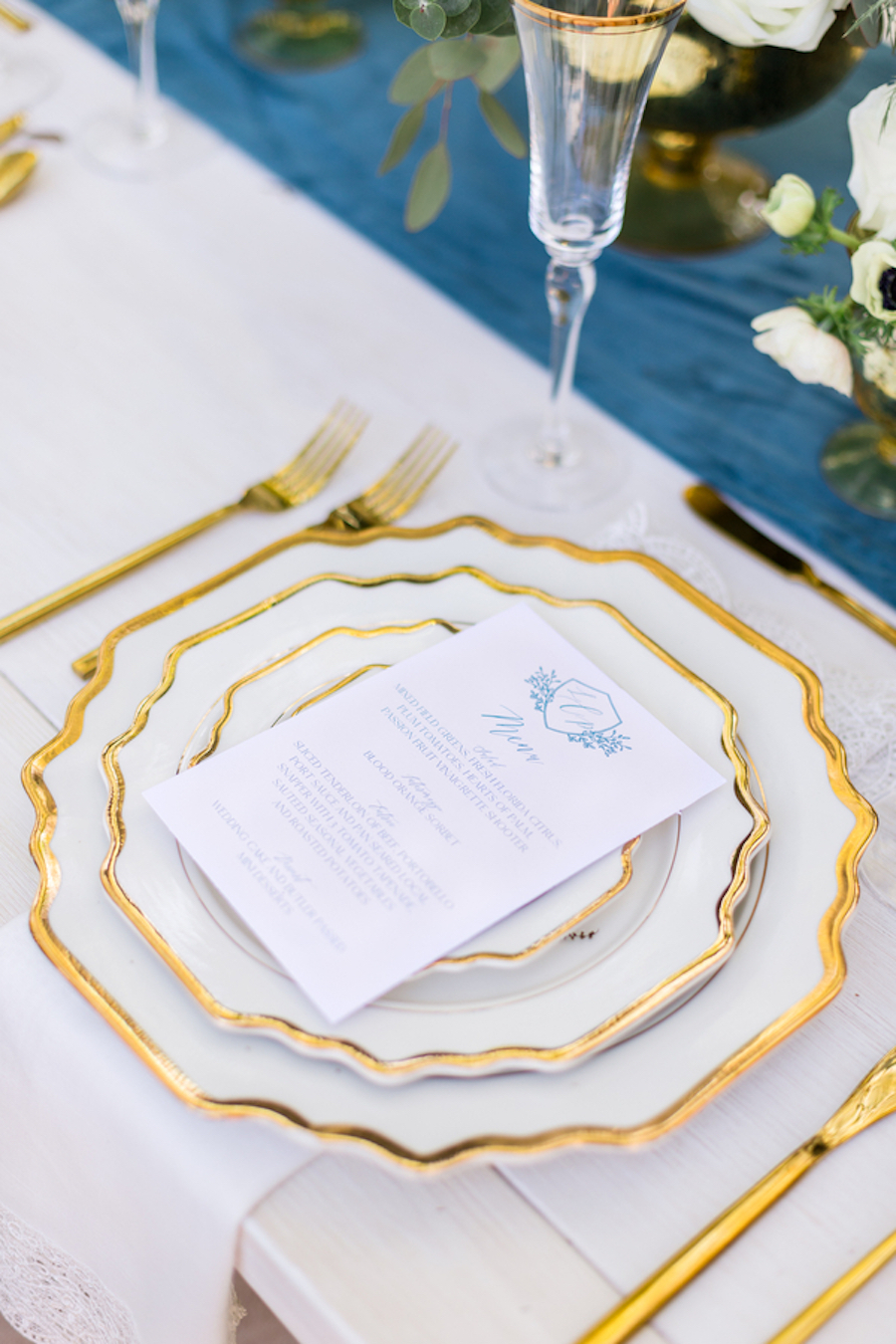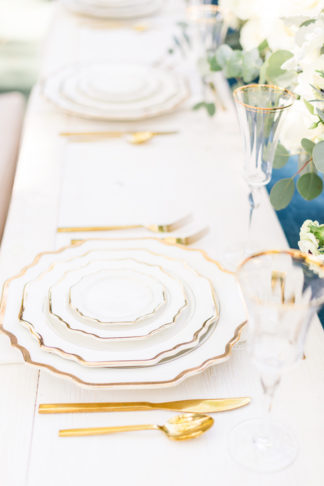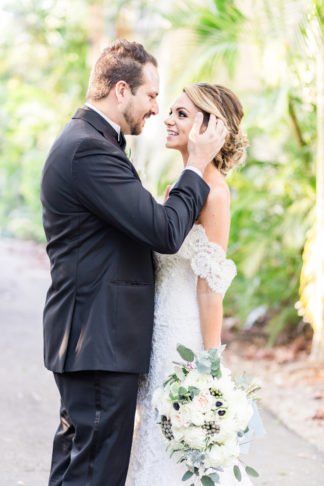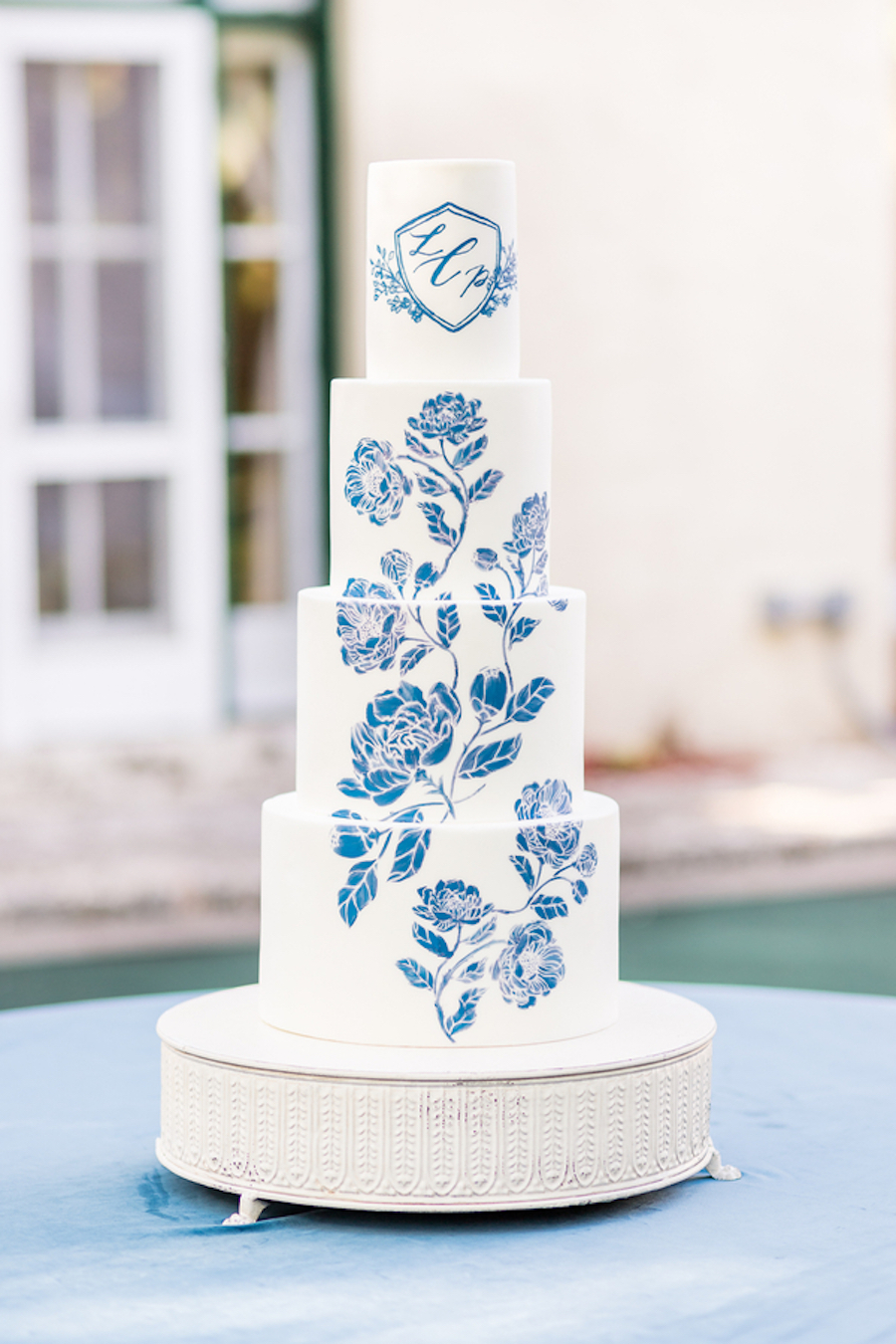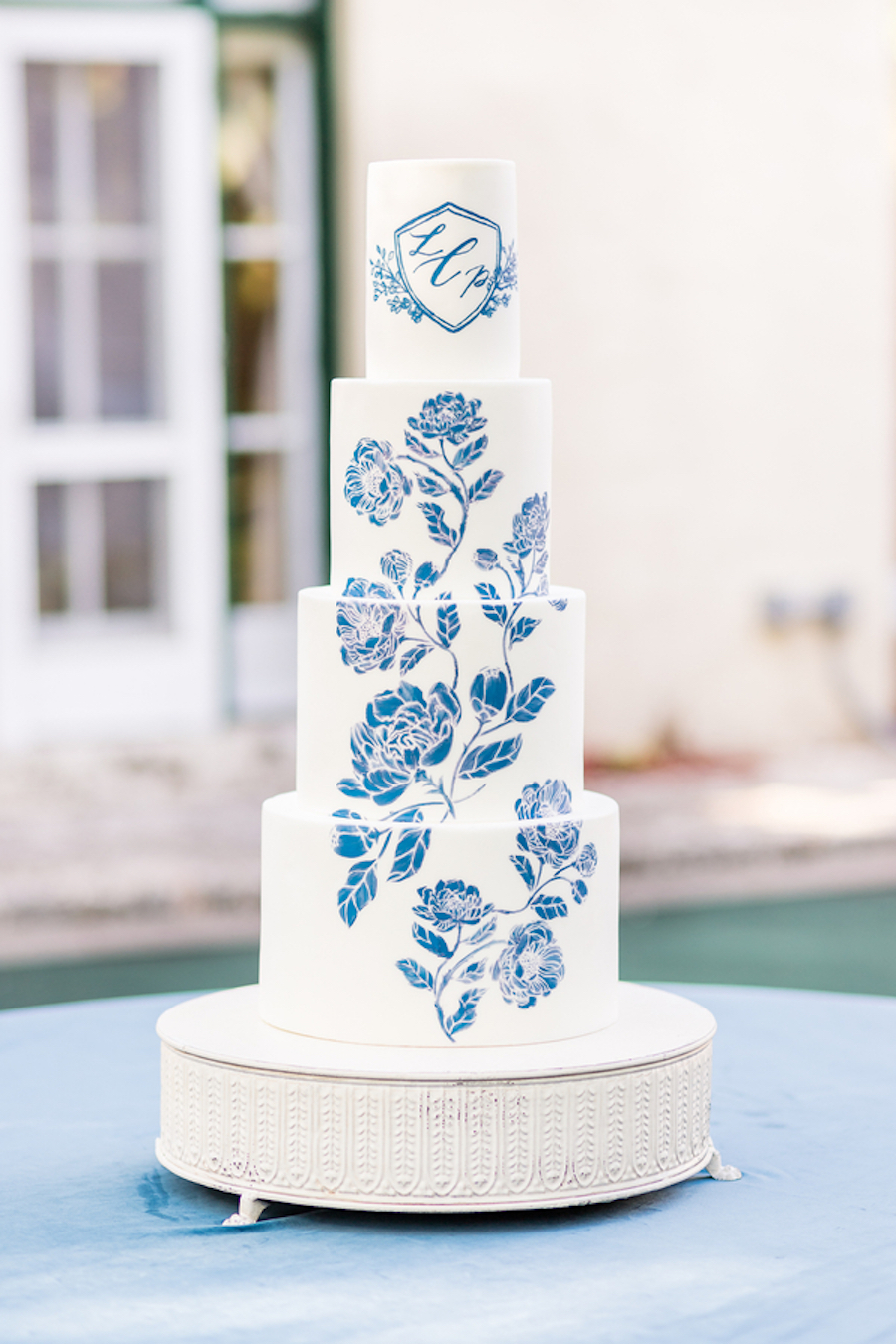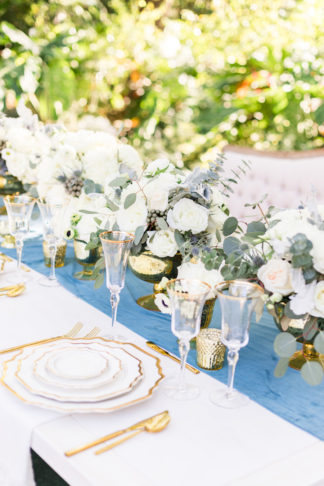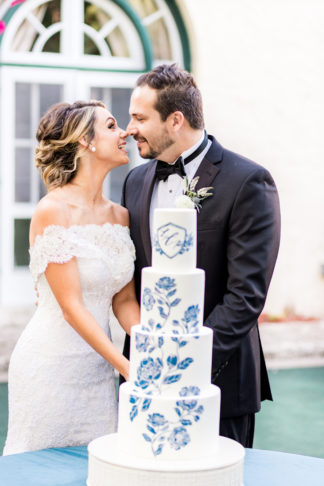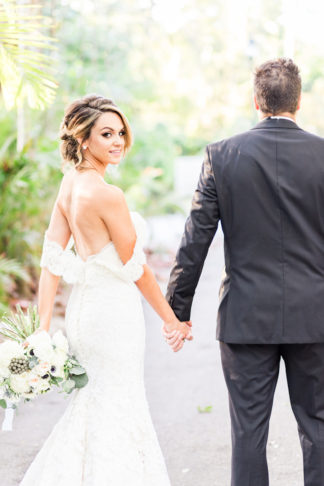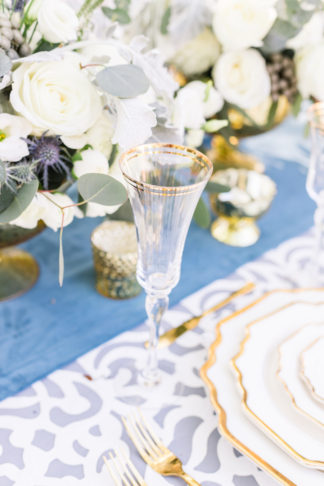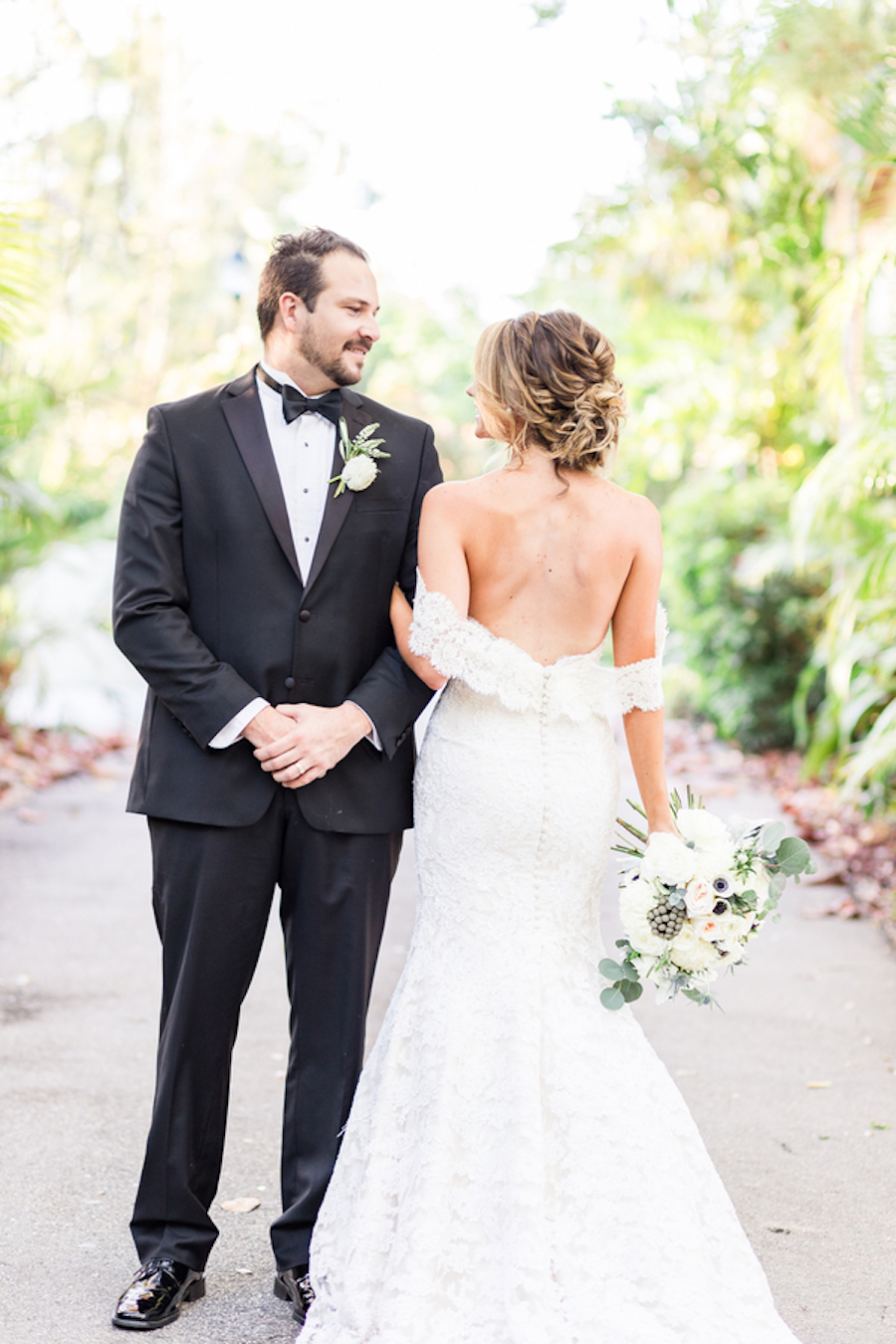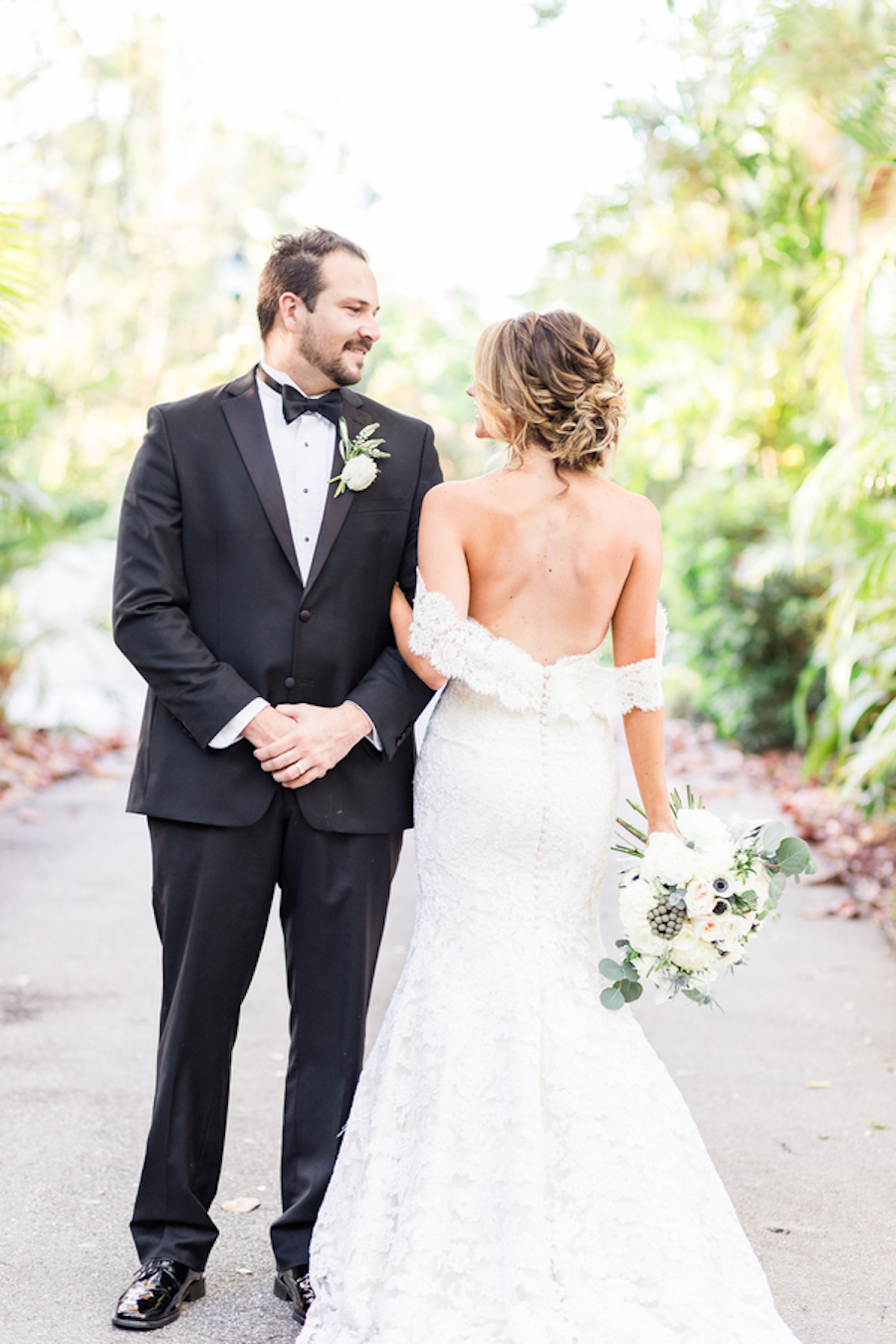 When it comes to a bride and groom, there's nothing like the real thing. Our couple, Lauri and Peter Corredoira, were hand picked and are actually married, which explains the natural chemistry that can only come from spending your life with someone for half a decade. <3