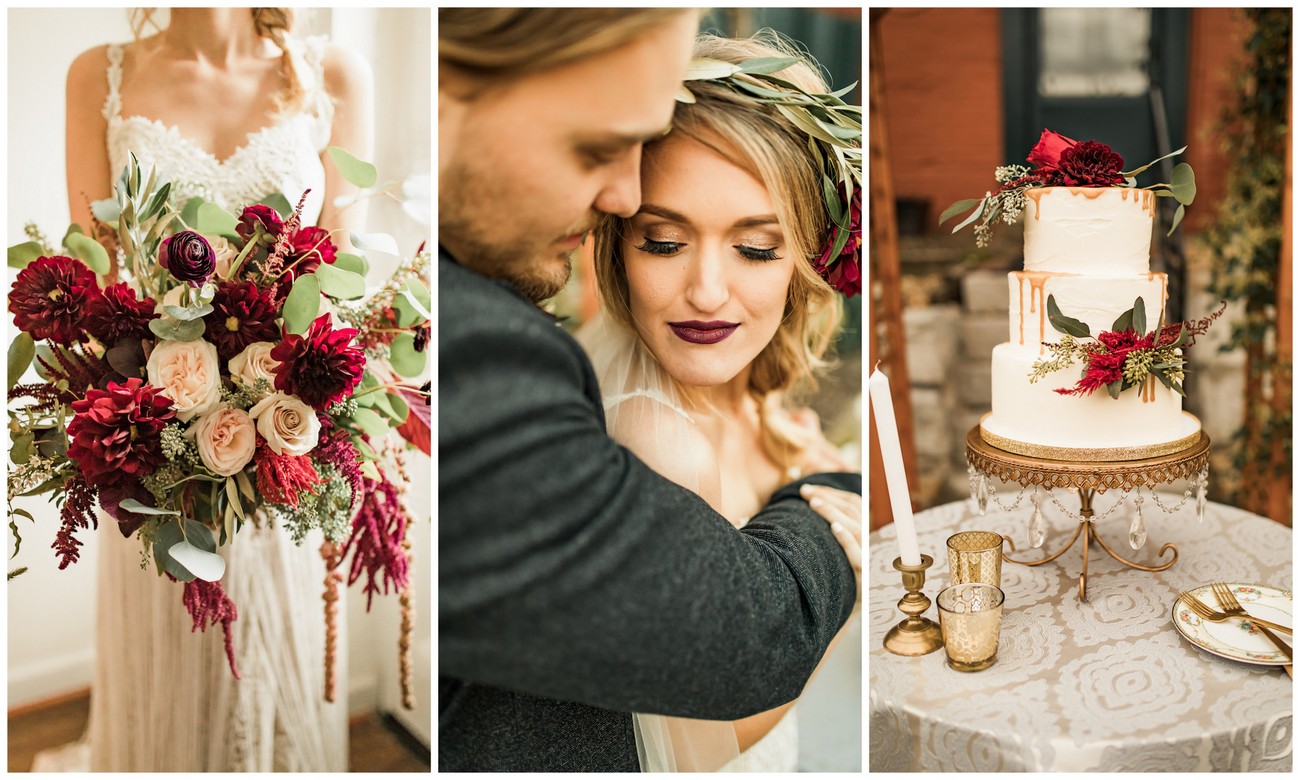 Deep, rich colors, and a historical setting are the foundations of this boho-inspired burgundy, ivory and green wedding inspiration shoot. Whimsical details, boisterous florals, a couple that was already madly in love with each other, and an incredible team of vendors bring this exquisite bohemian wedding palette to life. Photography by Allison Slater Photography captures all the inspiring details. 
Boho Burgundy, Ivory + Green Wedding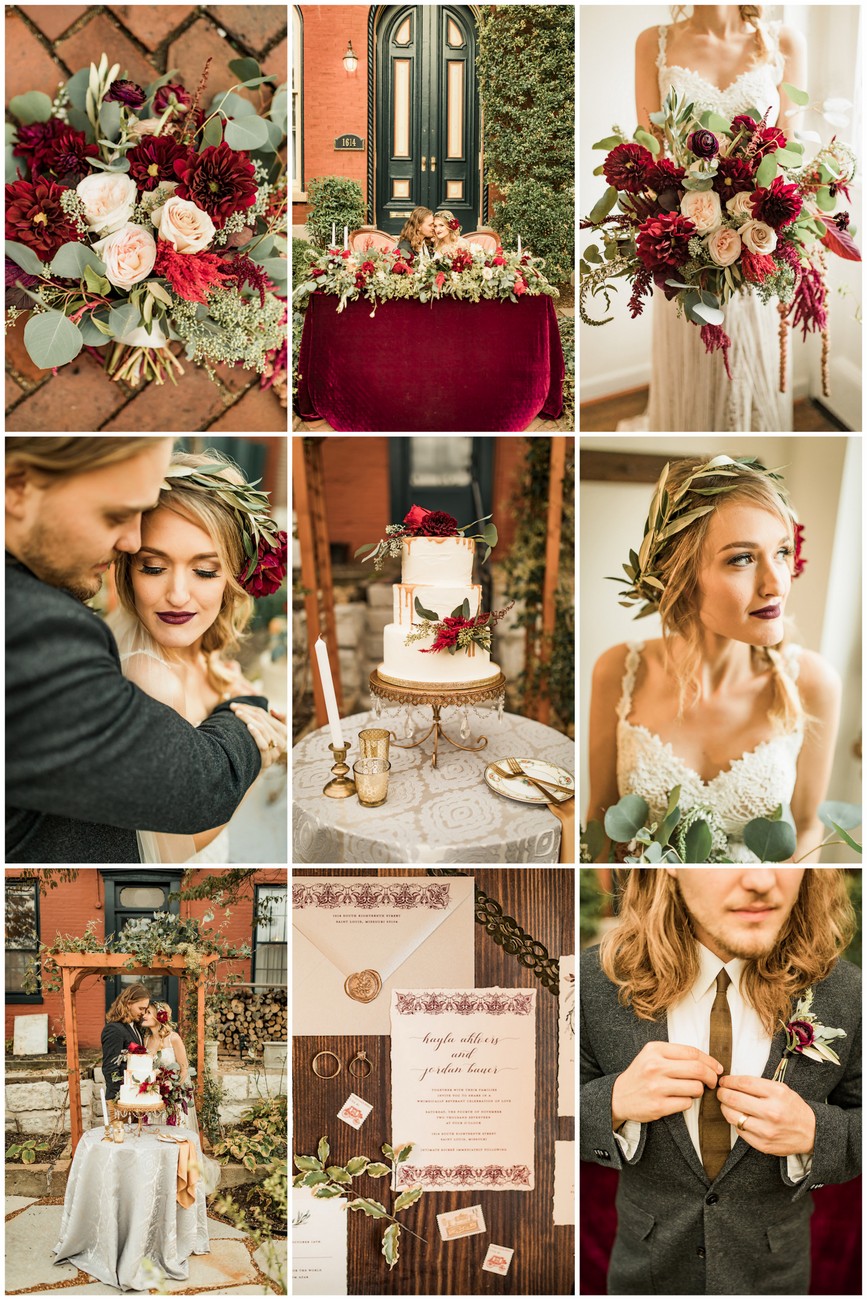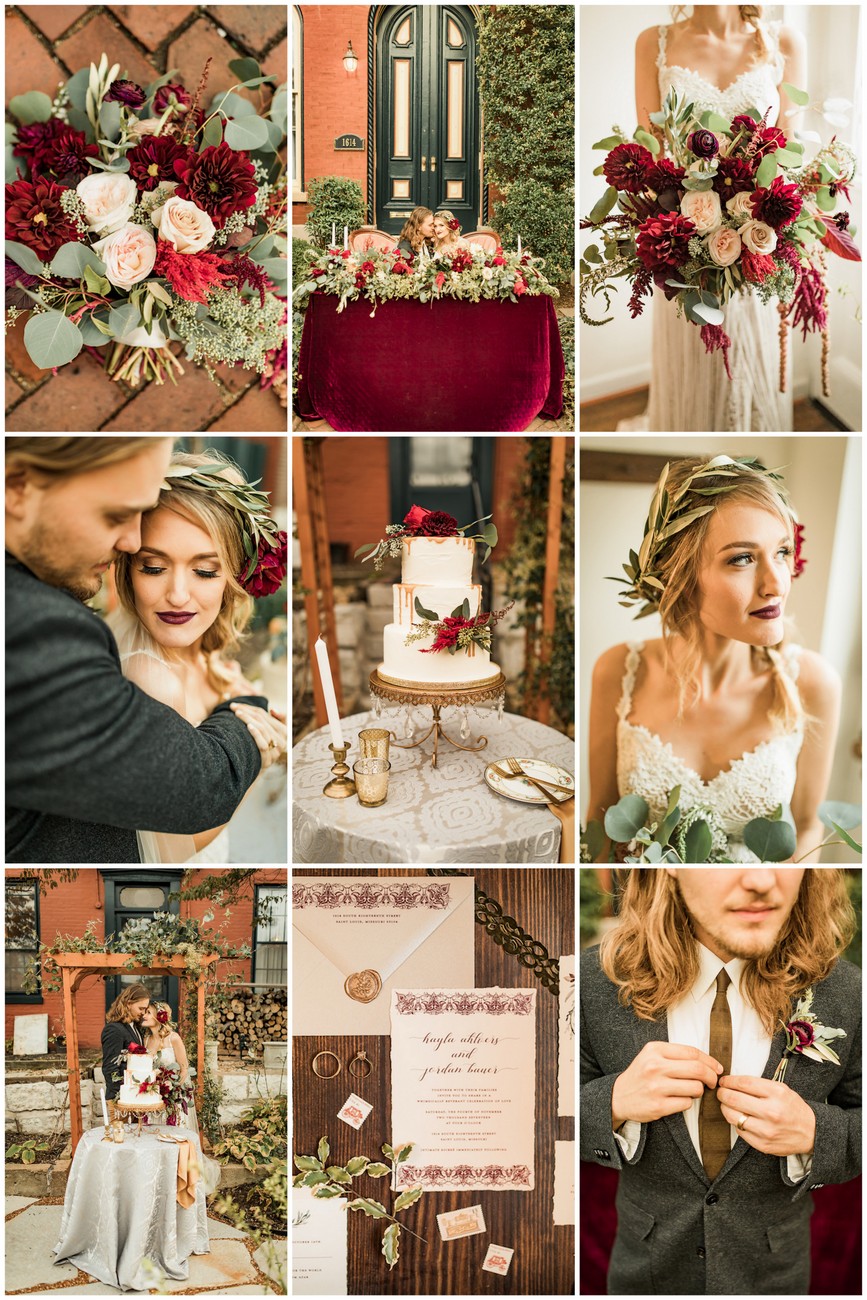 Stylist's Tips: Bohemian Burgundy, Ivory + Green Wedding
Allyssa Underwood of Allyssa Elaine Events  was the planner and stylist behind this burgundy, ivory and sea-foam green wedding inspiration. She shares advice for recreating this bohemian look, which we love for a fall wedding:
Metal is both a neutral and a showstopper. The true gold of the candlesticks, votive holders, flatware, and jewelry helped tie everything together and add a bit of shine and glamour. The contrast of the metal with our wood elements like the fireplace really speak to that. This is also your chance to add a little fun! Think about using custom holders like these lattice and hexagon patterned votives or even some gold eye shadow.
Mix-and-match! We used beautiful gold filigree china and I loved mixing up the plates to find new combinations. Using china also brought a sophisticated touch without seeming too heavy or formal.
Think about certain items or hobbies you love and find creative ways to incorporate that. We were inspired by the very natural elements of florals and trees but used the deep color scheme as an accent.
Have every aspect of your decor and design styled, but not matching. You can easily do this with your stationary, your attire, and your linens. Sometimes being too match-y makes even the brightest colors seem dull and lifeless. But subtly incorporating florals on the cake, a custom envelope seal, and jewelry …you tie everything together! For example, the light blush flowers in the bouquet and table garland complement the vintage blush settee.
Make sure you get stand-out items that also complement each other. Don't be afraid to think outside the box! You want your wedding to be as unique as you are as a couple.
The Bohemian movement is all about artistry and using striking elements that seem effortless. You want to add depth and character to every aspect of your day. This can be found in the color scheme, the deep burgundy and pop of green, or the rich velvet linen for the sweetheart table and brocade linen on the cake table. Everything we used, down to the lipstick color, was perfectly and purposefully chosen. 
Burgundy, Ivory + Green Wedding Theme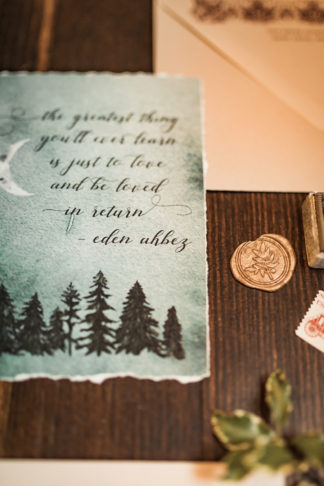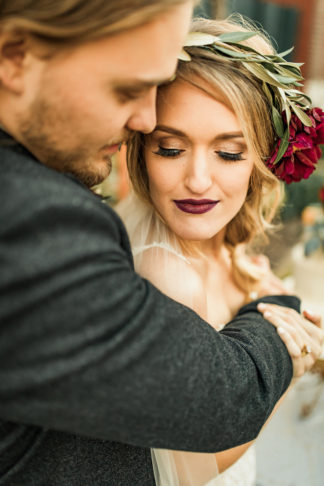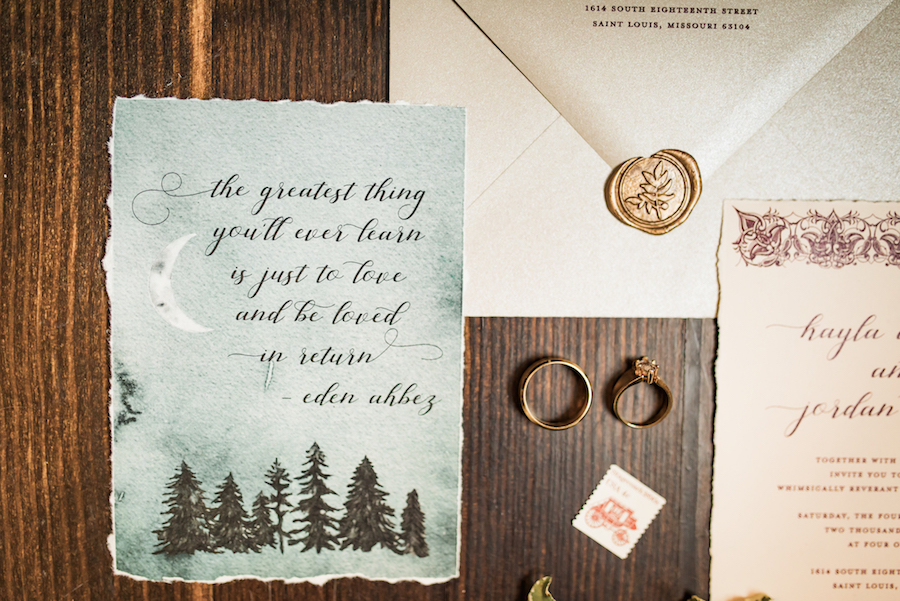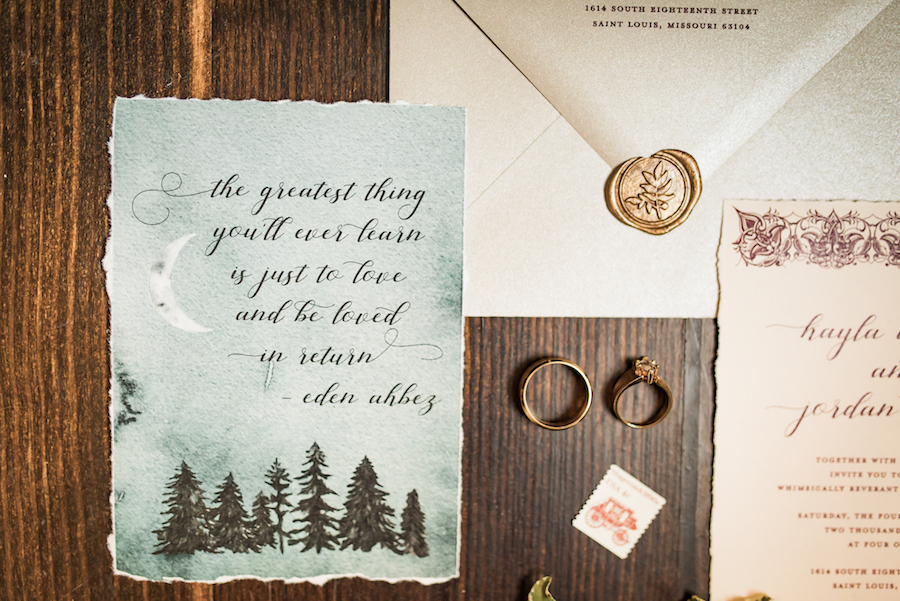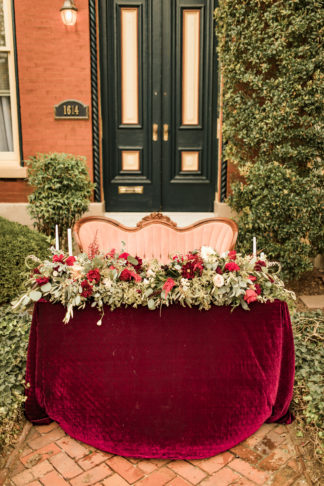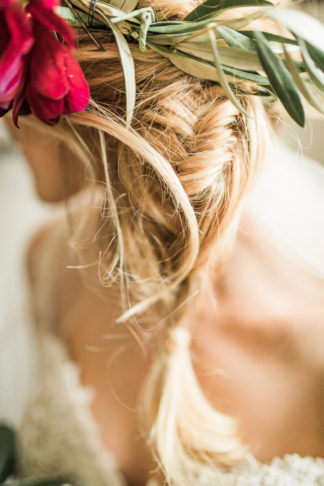 Boho hair is all about looking relaxed and windswept while being heavy on the texture, Mikki Weaver with Ravishing Bridal  explains. Soft braids definitely are a must! "For this look we created a deconstructed, asymmetrical fishtail braid. I started her off on the right foot with loose wand waves and subtle tease for fullness in the right places. I went through the hair with a good texture spray added a loose fishtail braid at the crown connecting it to the back and pulled out pieces for an effortless boho look!."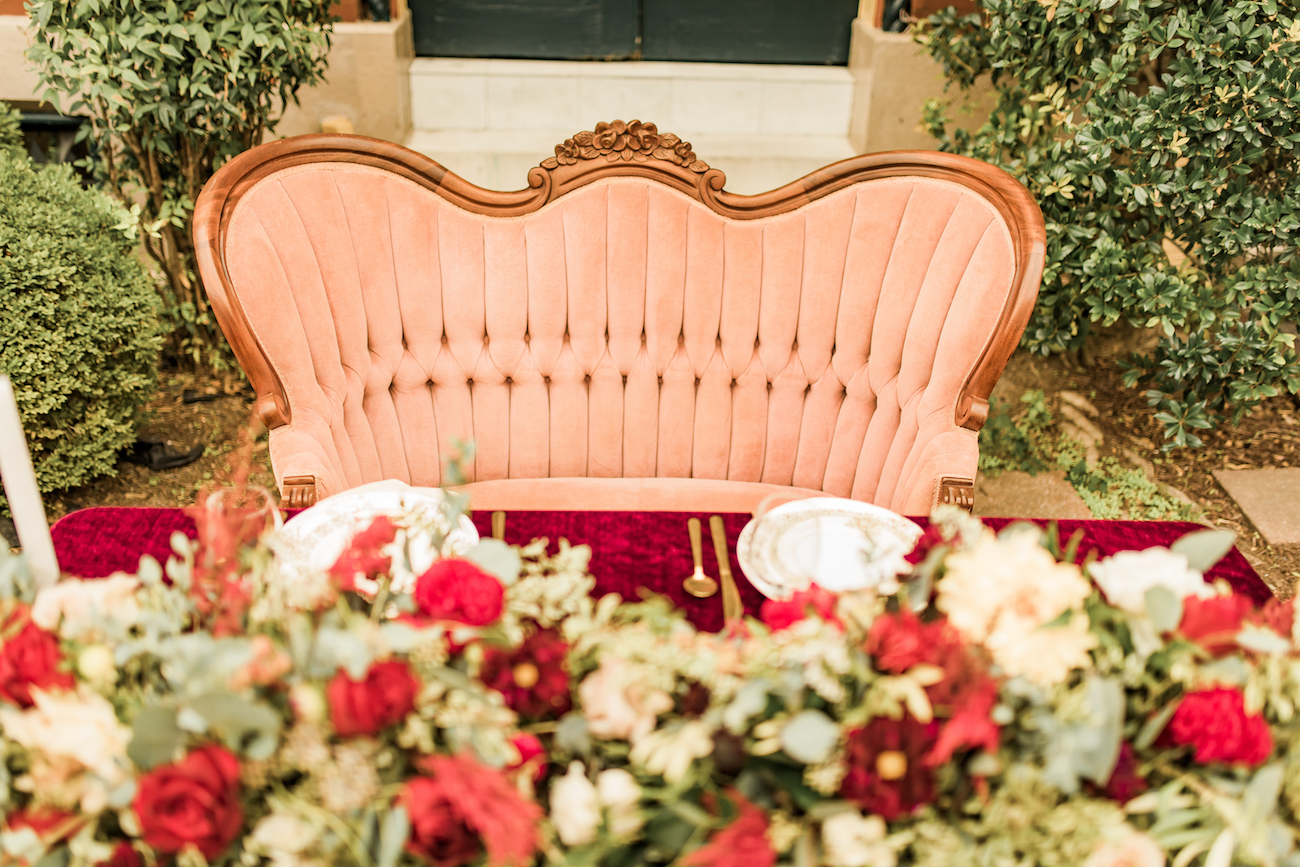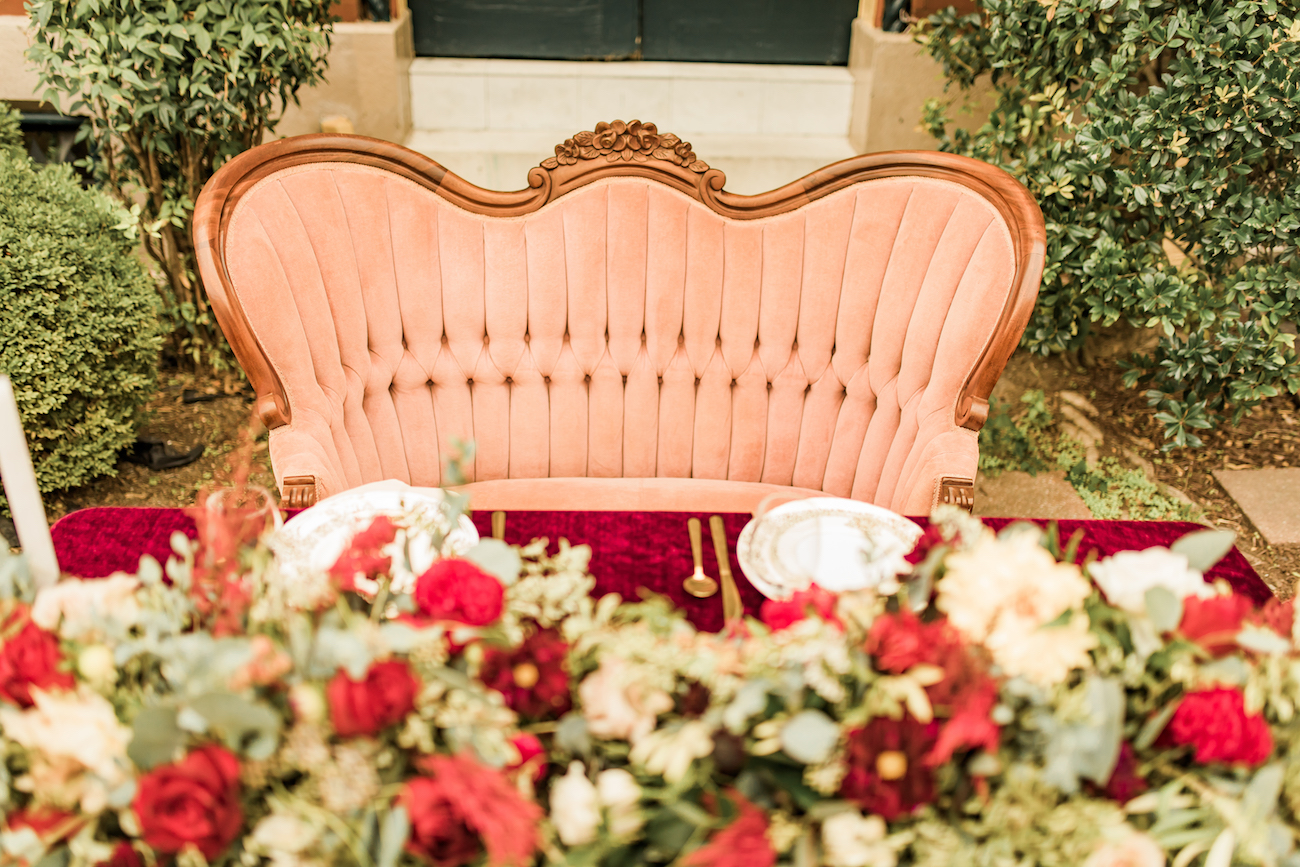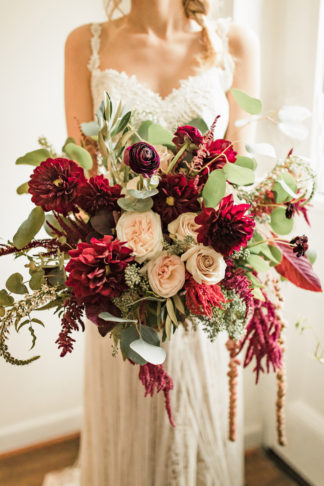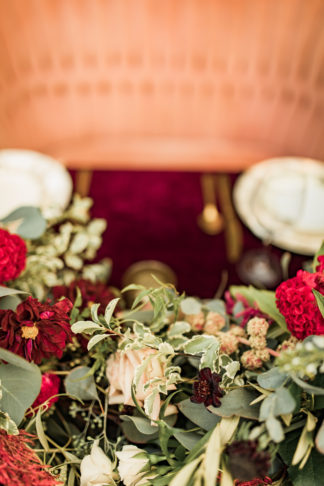 To capture this bohemian style use flowers that lend themselves to a loose, unstructured style, says Barb Wehking of Bloomin' Buckets .  The bouquet includes burgundy dahlias, burgundy scabiosa, burgundy ranuculus. "Also to add texture and scent, we added white o'hara garden roses, quicksand roses." They included white lysimachia, burgundy astilbe and burgundy hanging amaranthus for a touch of whimsy. "We wanted the greenery to have a dusty feel to keep it soft and romantic. It includes seeded eucalyptus, silver dollar eucalyptus and olive branches. All the colors and textures fit the feel of the wedding and location."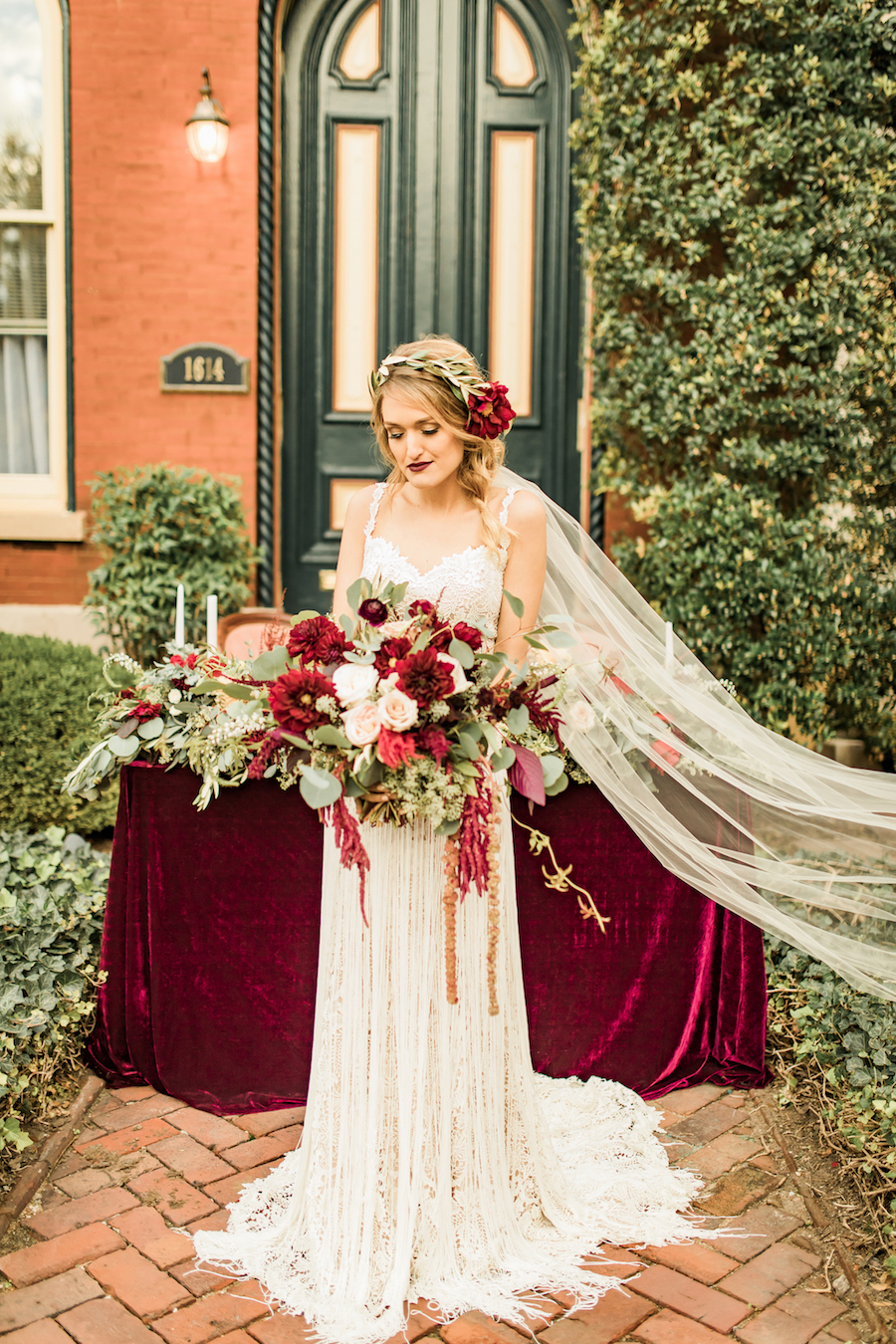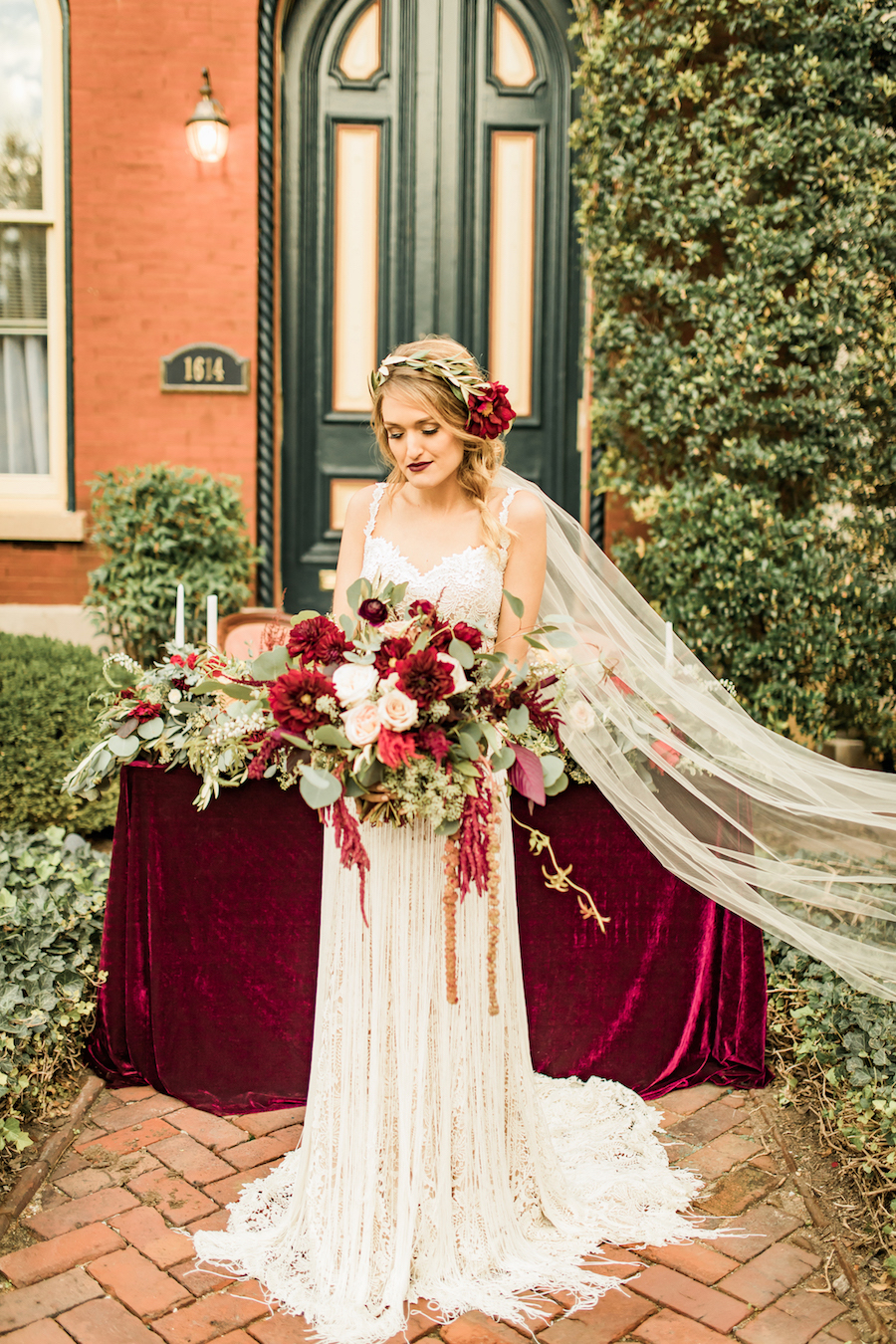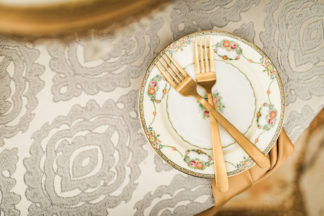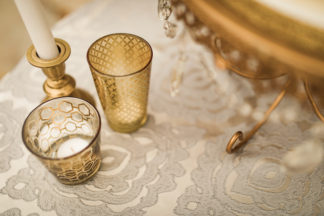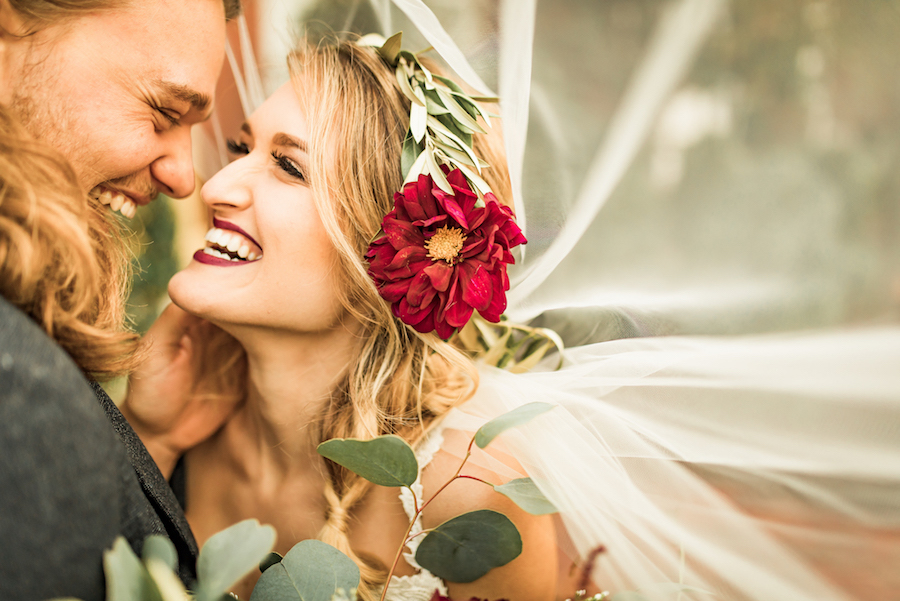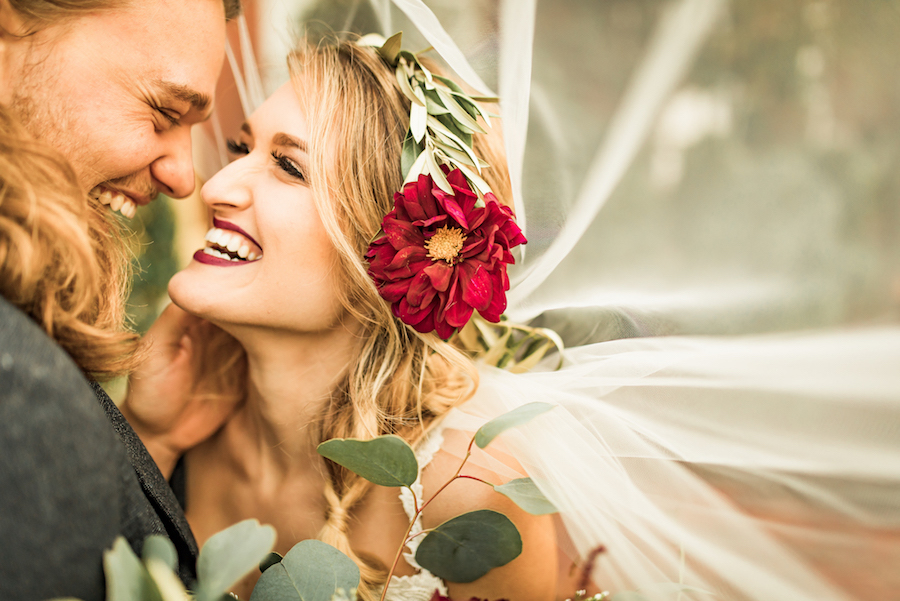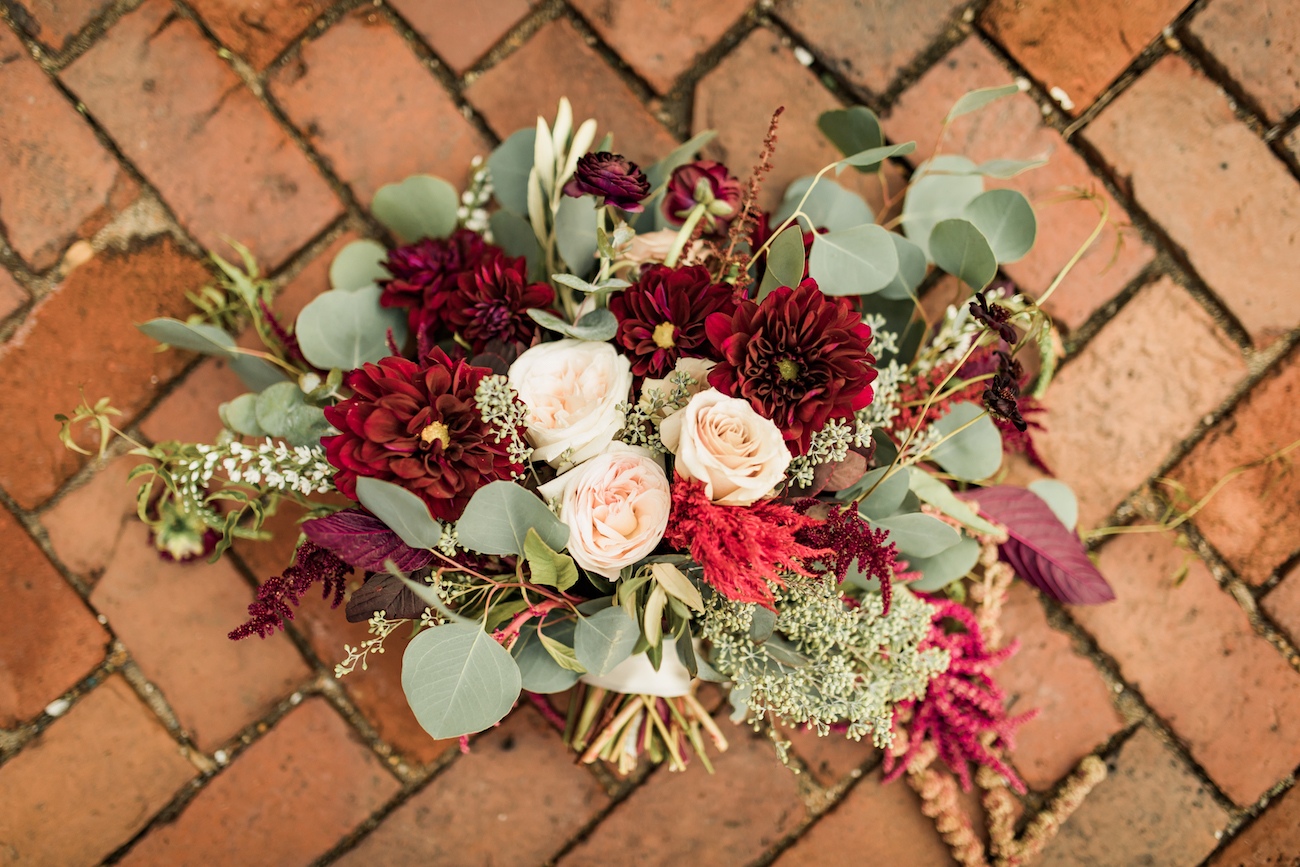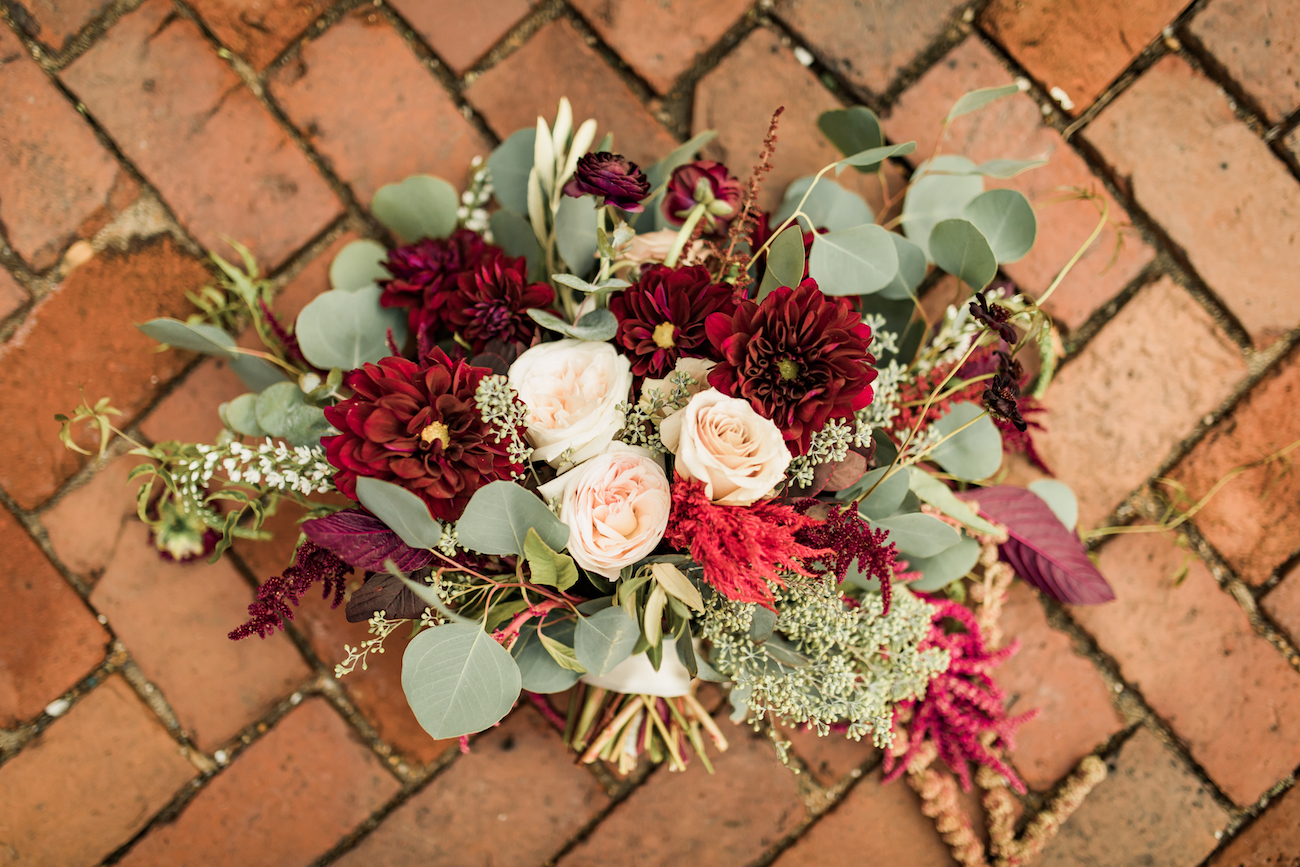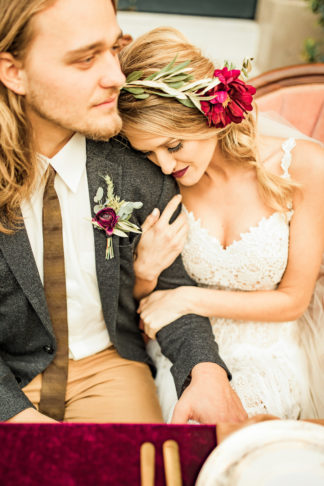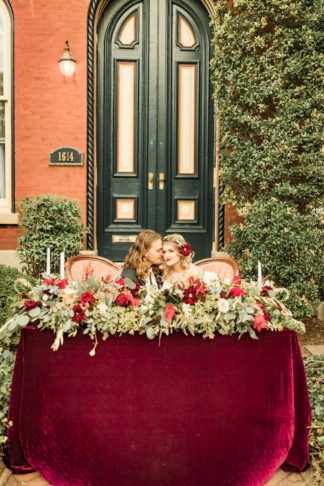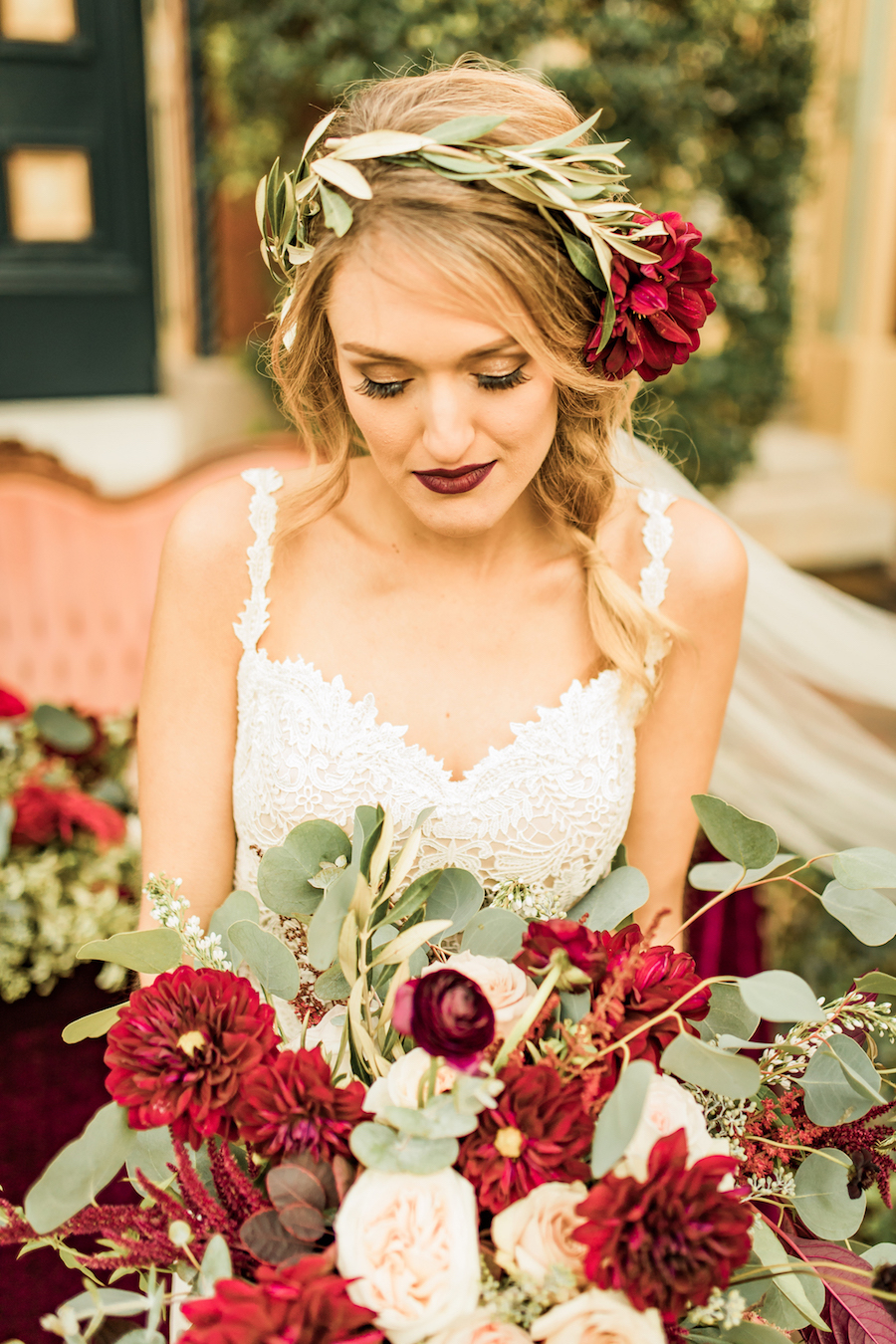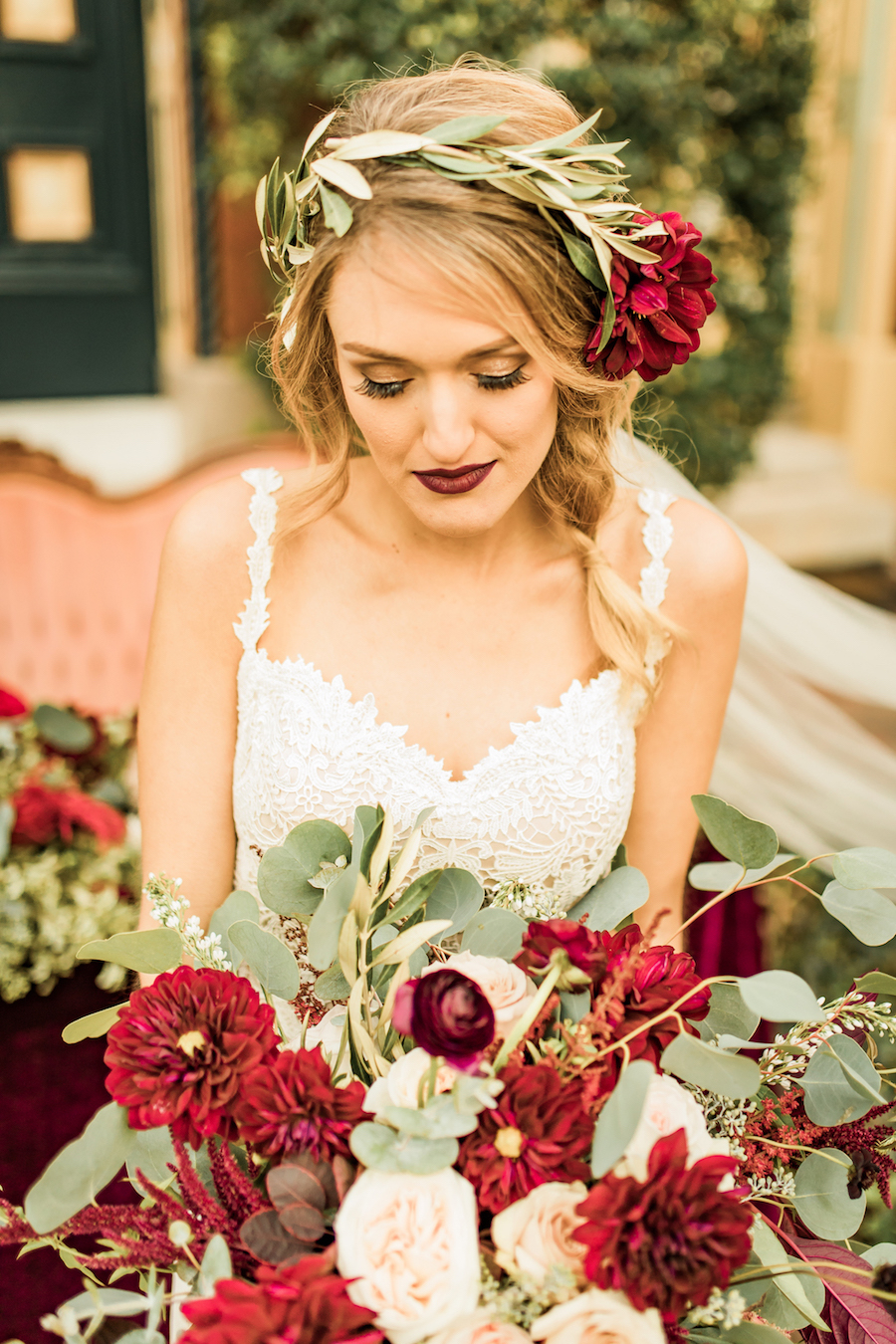 For the bride's fresh faced look, create an intersection between the natura,  sun-kissed and earthy feel that is boho and the beautiful depths of fall colors, advises Mikki Weave of Ravishing Bridal. "For her eye shadow we kept to a neutral/warm palette featuring a subtle bronze and golds. When it came to her skin she had a natural creamy glow that I wanted to emphasize with super subtle contouring and a light gold highlighter. For her lips we wanted to replicate the rich wine color found throughout her bridal theme but to keep with a boho feel I opted for a dusty wine with a matte finish."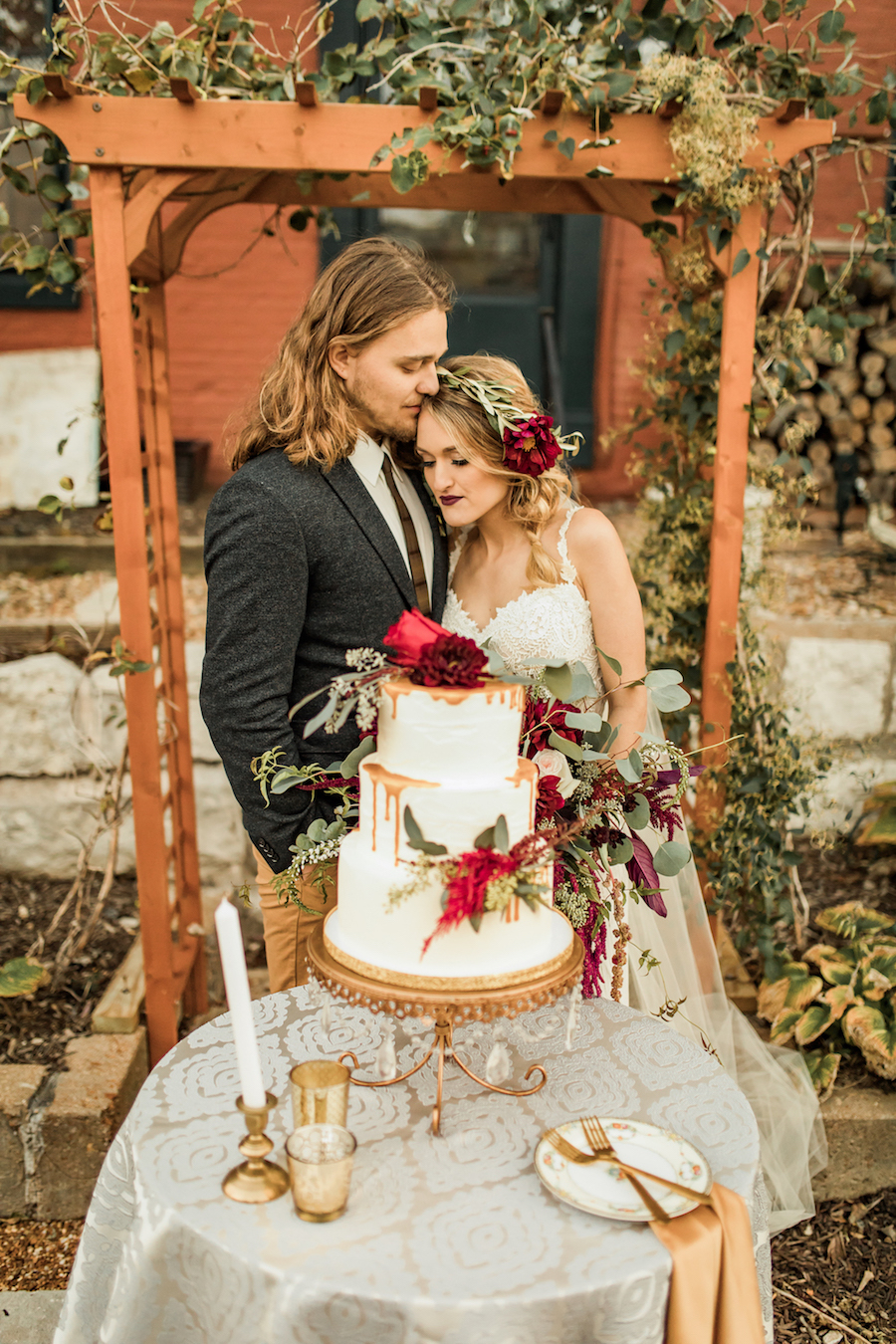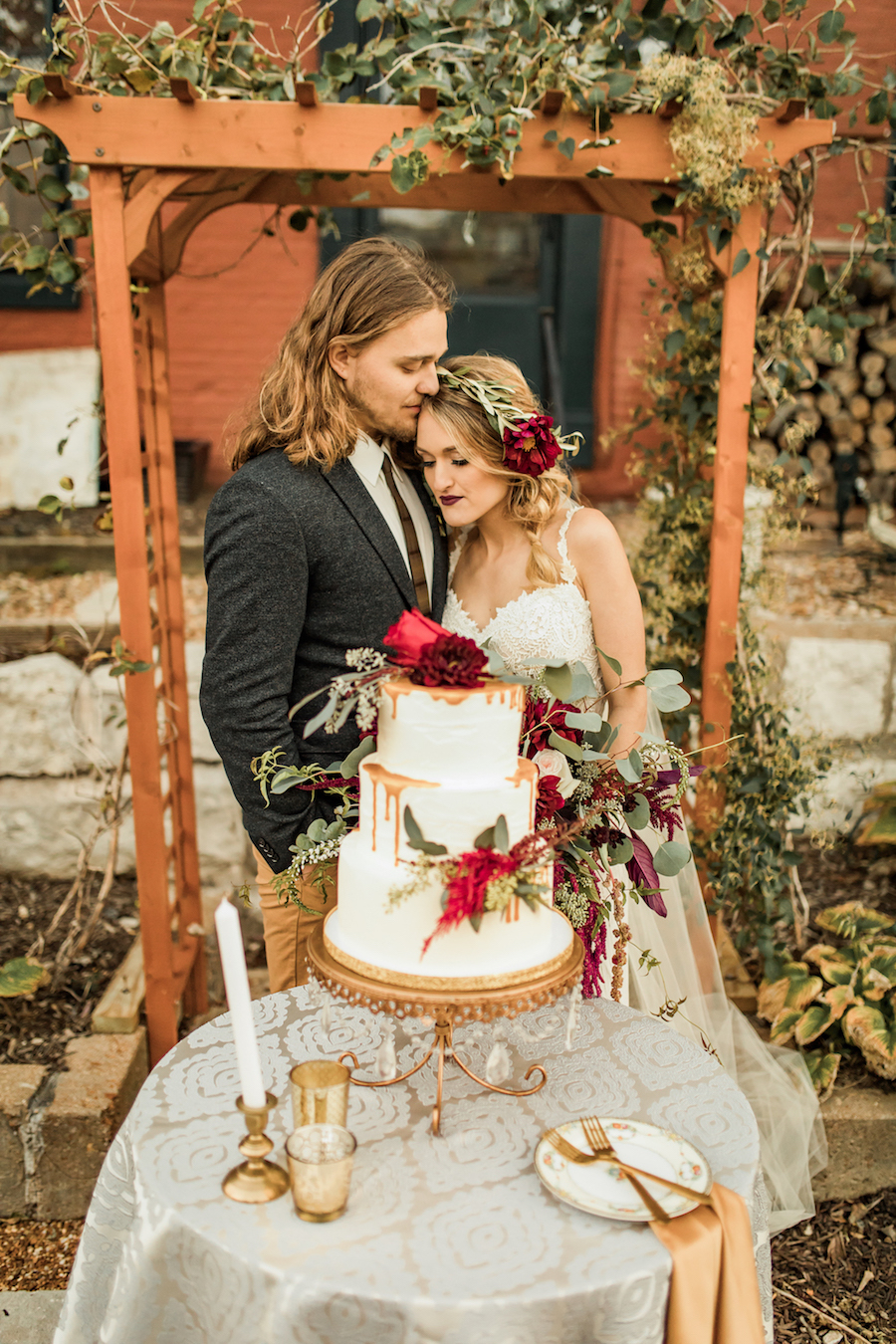 A simple but elegant three tiered cake is transformed with strategic florals and creative use of "plaster icing", says Lyndsey O'Neil of Cake House Designs. The cake was decorated with the trending "Plaster Icing" technique and adorned with small drips of Salted Caramel to add a texture pop. The flowers and greenery were strategically placed with a balancing flow in mind.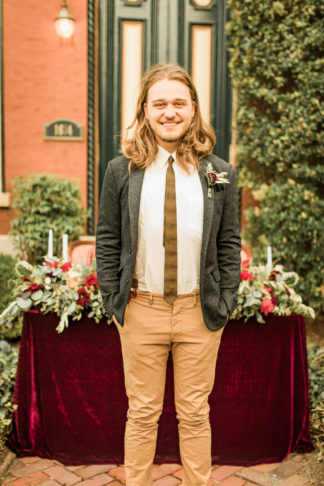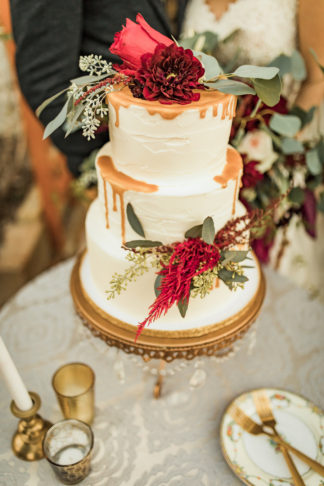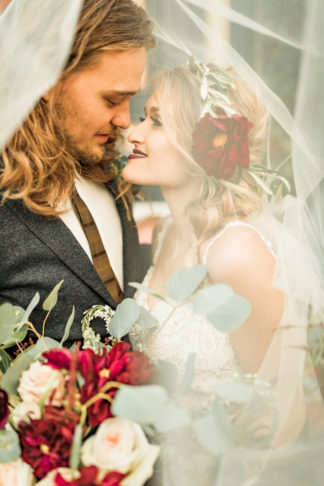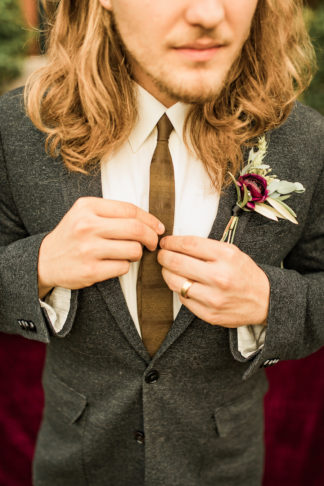 Check out more bohemian themed wedding ideas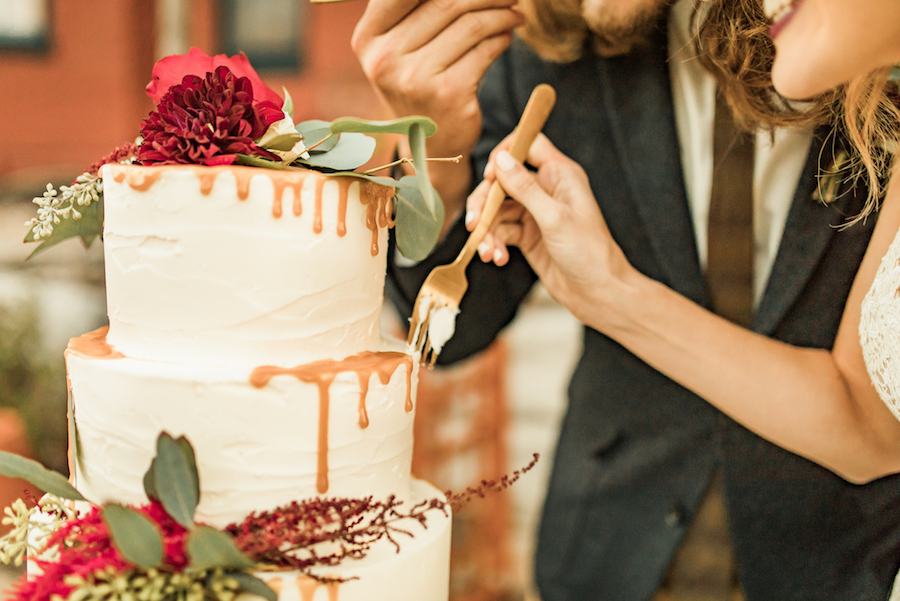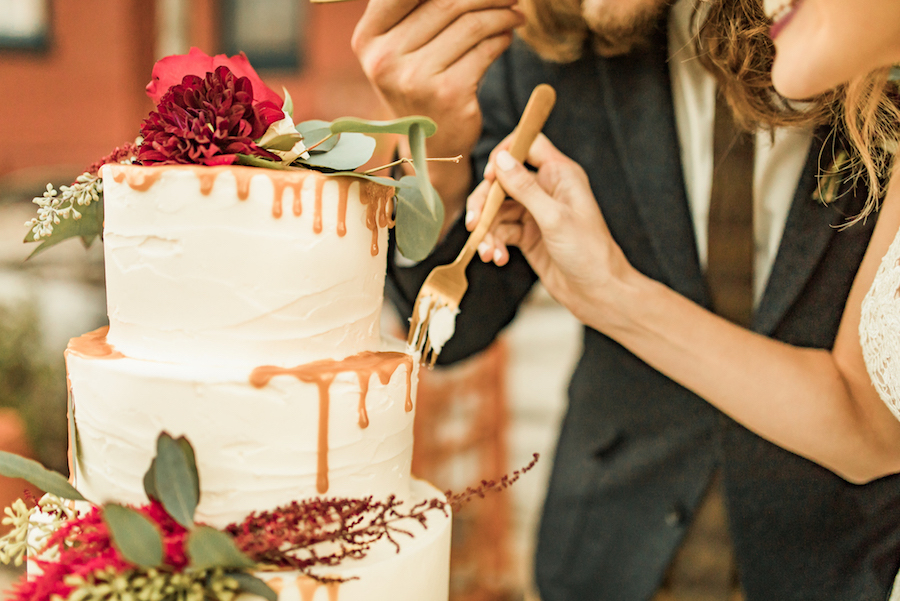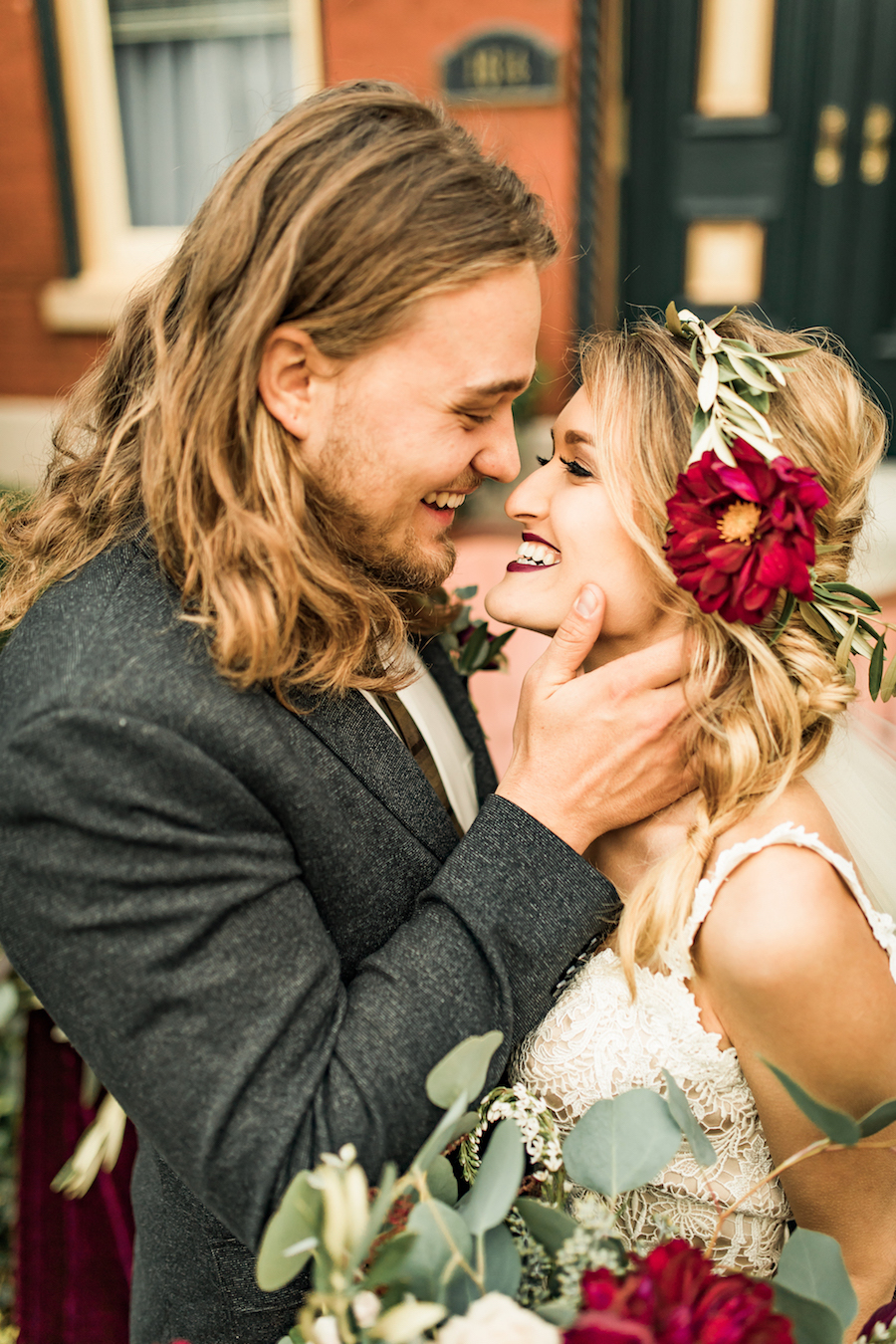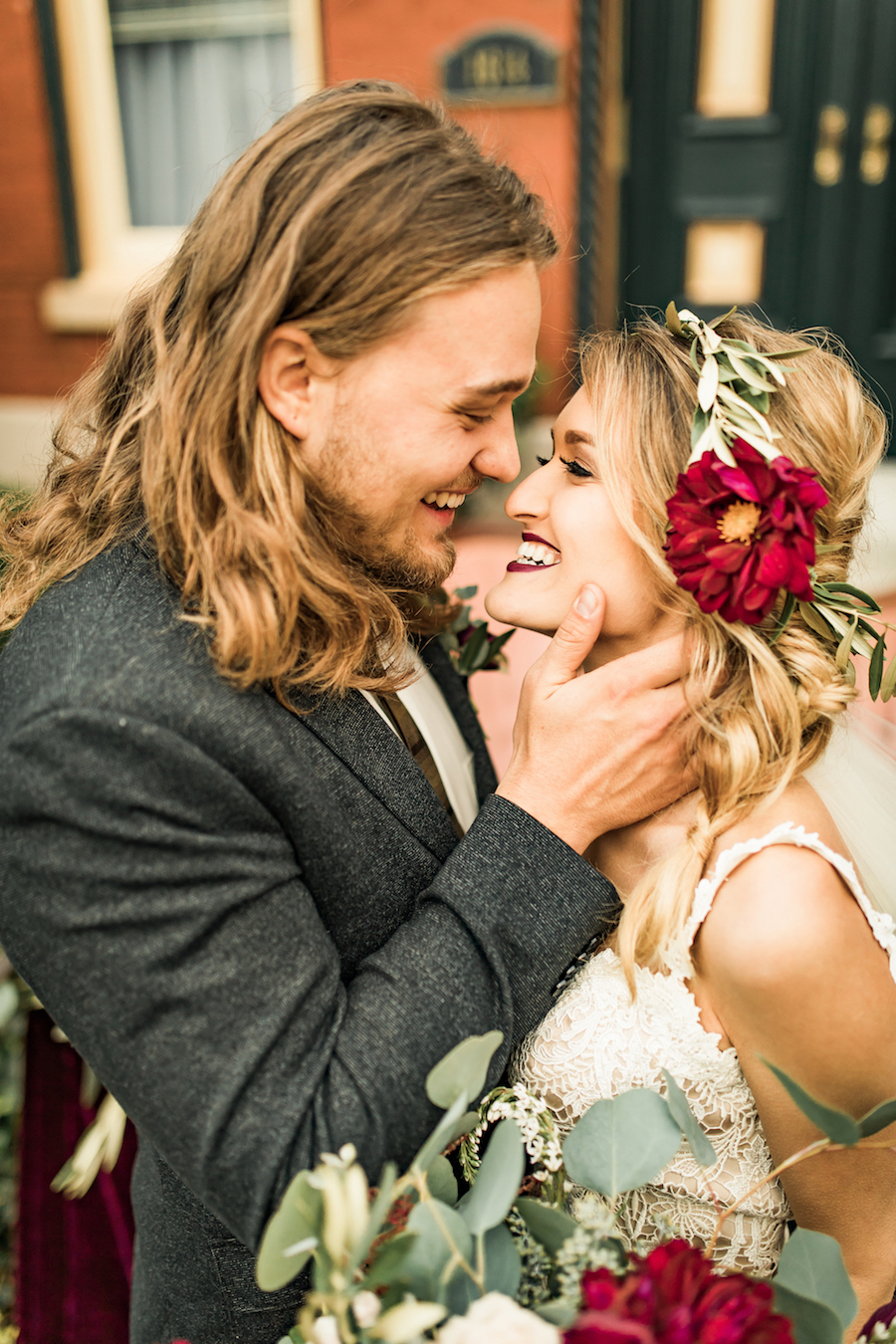 Additional Wedding Service Providers:  Invitations: La Rue Louise // China: Chickadee Weddings // Couch: My Fair Vintage Rentals // Rentals: An Affair to Remember // Dress: White Traditions Bridal House // Venue: Home of Josh Rawls with River City DJ