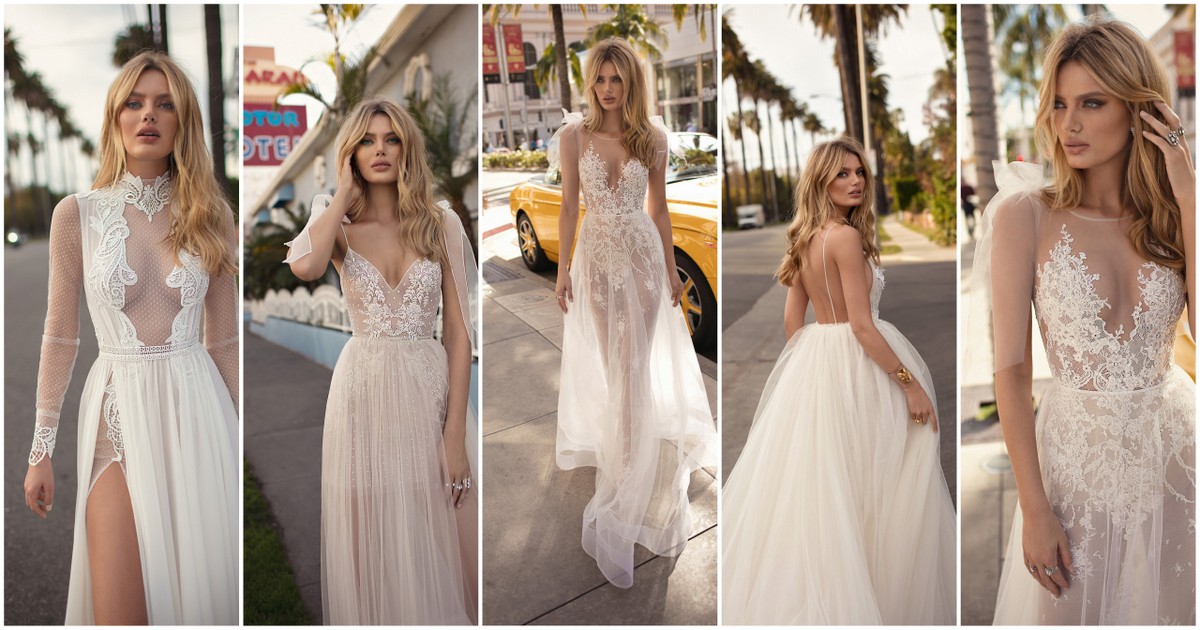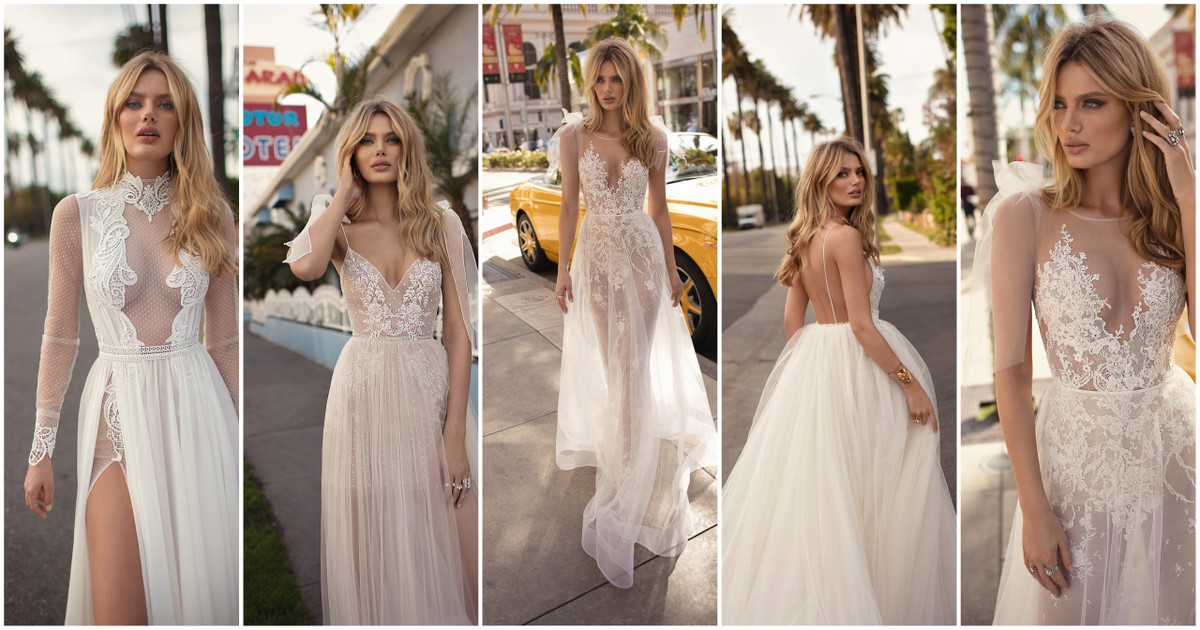 We are beyond thrilled to introduce a collection of jaw-dropping wedding dresses from none other than industry legend, BERTA. These brand new Berta wedding dresses are intricately detailed with edgy silhouettes and reams of sheer, seductive fabrics. The collection is feminine, stylish and seductive! It's easy to see how fabrics were the inspiration behind BERTA's 2019 MUSE wedding dress collection,  as daring fabrics flirt with the eye. 
BERTA 2019 Wedding Dresses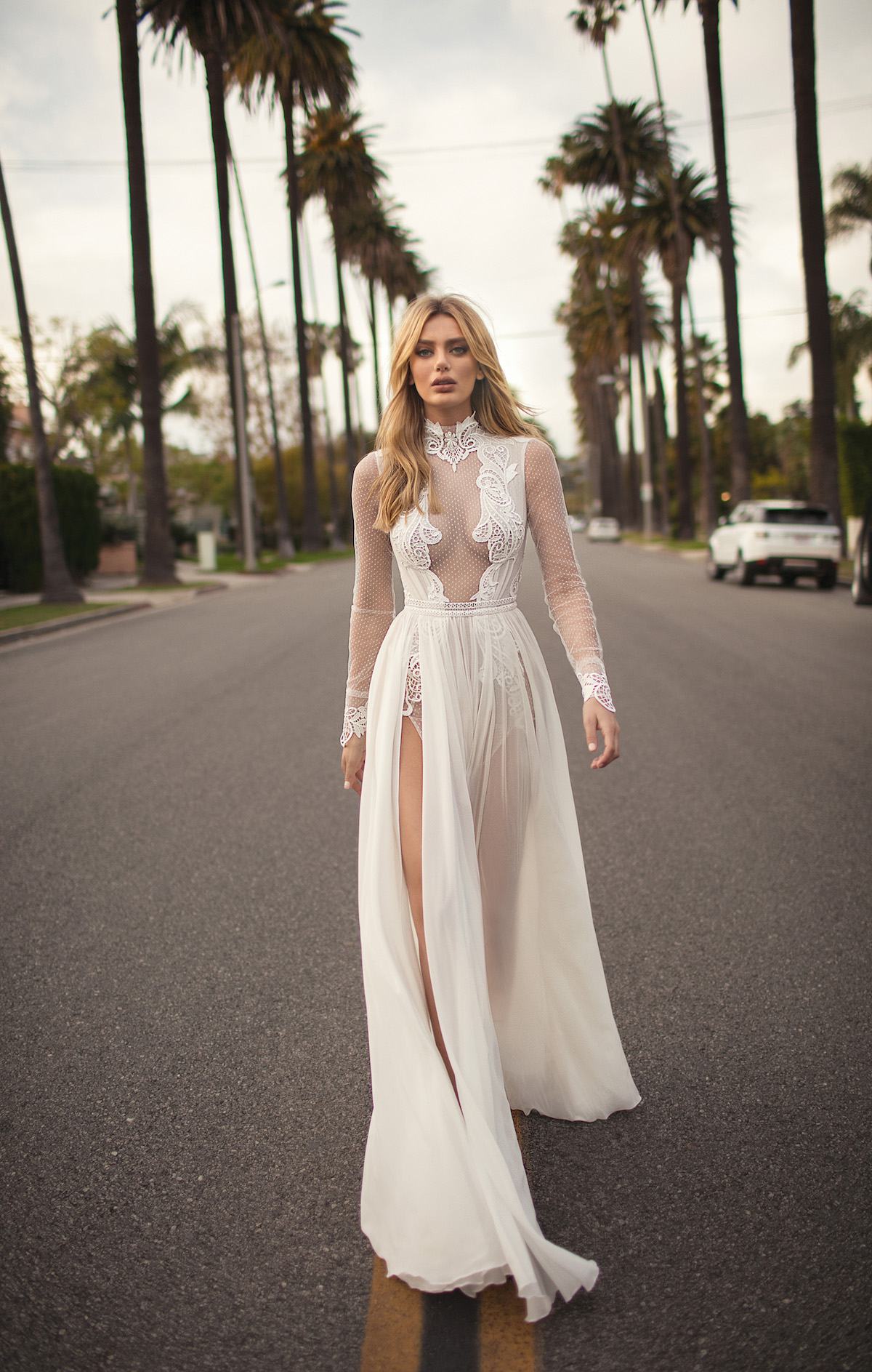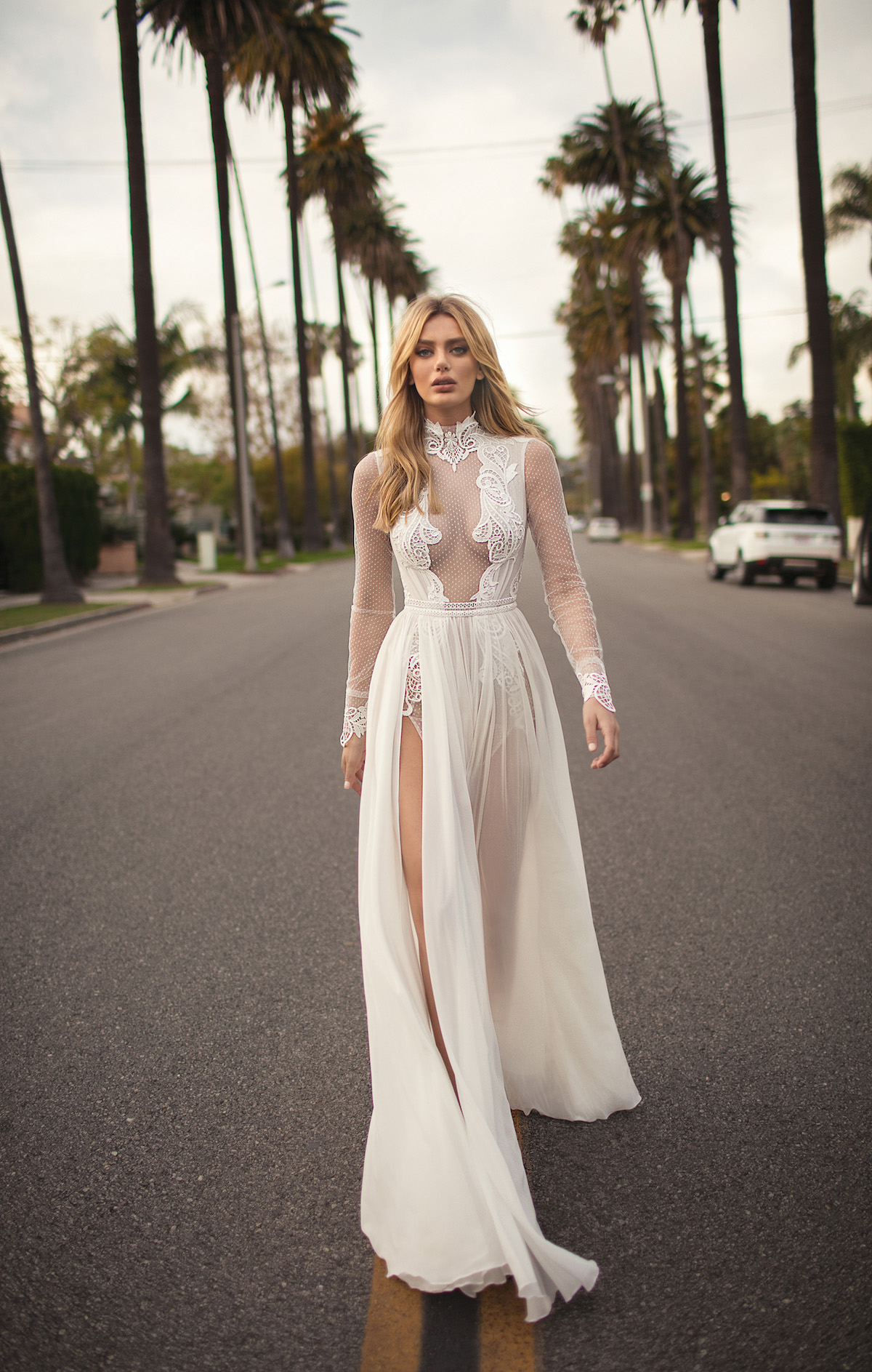 Gowns make bold statements of asymmetry and others introduce never-seen-before necklines that plunge to perfection. Gobsmackingly gorgeous trains in soft, floating fabrics bring combine drama and romance. One gown in particular caught our eye, using delicate fabric to create an ornate, long sleeved gown with detailing unlike anything we've seen. Lavish crystal-work, shining sequins, detailed tattoo effect sleeves, and impeccable beading are paired with the open backs and sexy silhouettes we've come to expect from BERTA.
BERTA's Muse 'City of Angels' 2019 Wedding Dress Collection
Shot in Rodeo Drive and the streets of Beverly Hills streets, the glamorous City of Angels becomes the perfect backdrop for these exquisite BERTA wedding dresses. The soft, flowy essence of this MUSE collection creates an illusion of quiet glamour in touch with L.A. city life. A love story of the contradiction between effortless styling and the busy city streets is born. This collection of bridal gowns in the BERTA's 2019 collection brings forth a special, soft beauty which we cannot get enough of!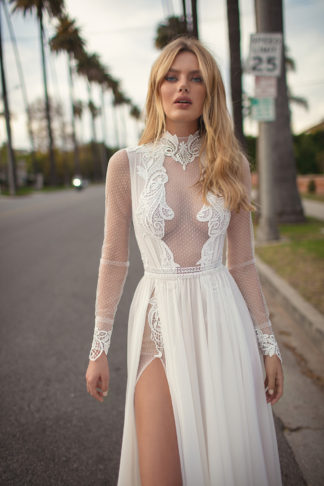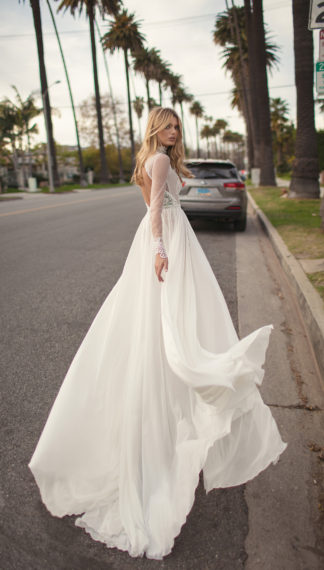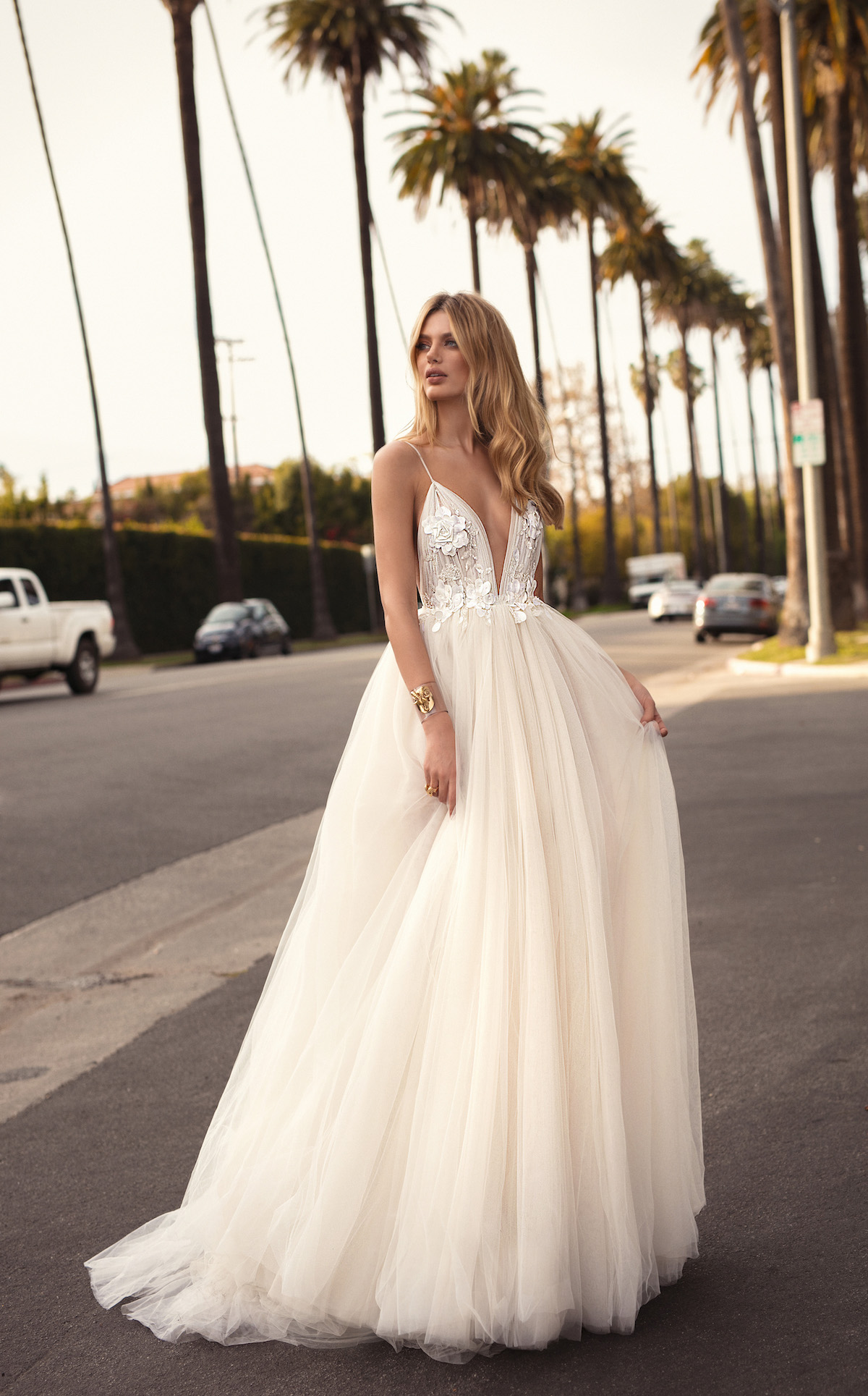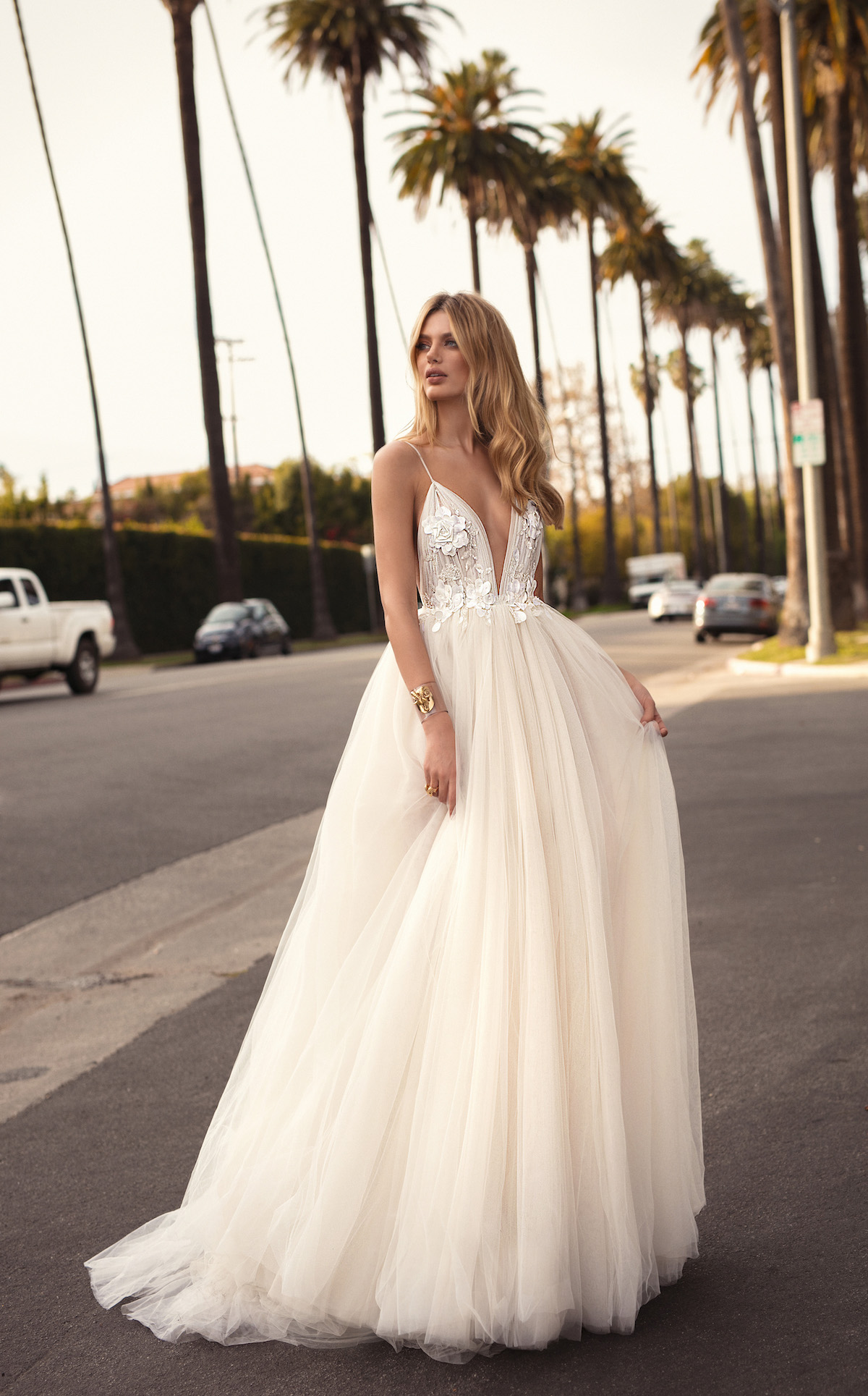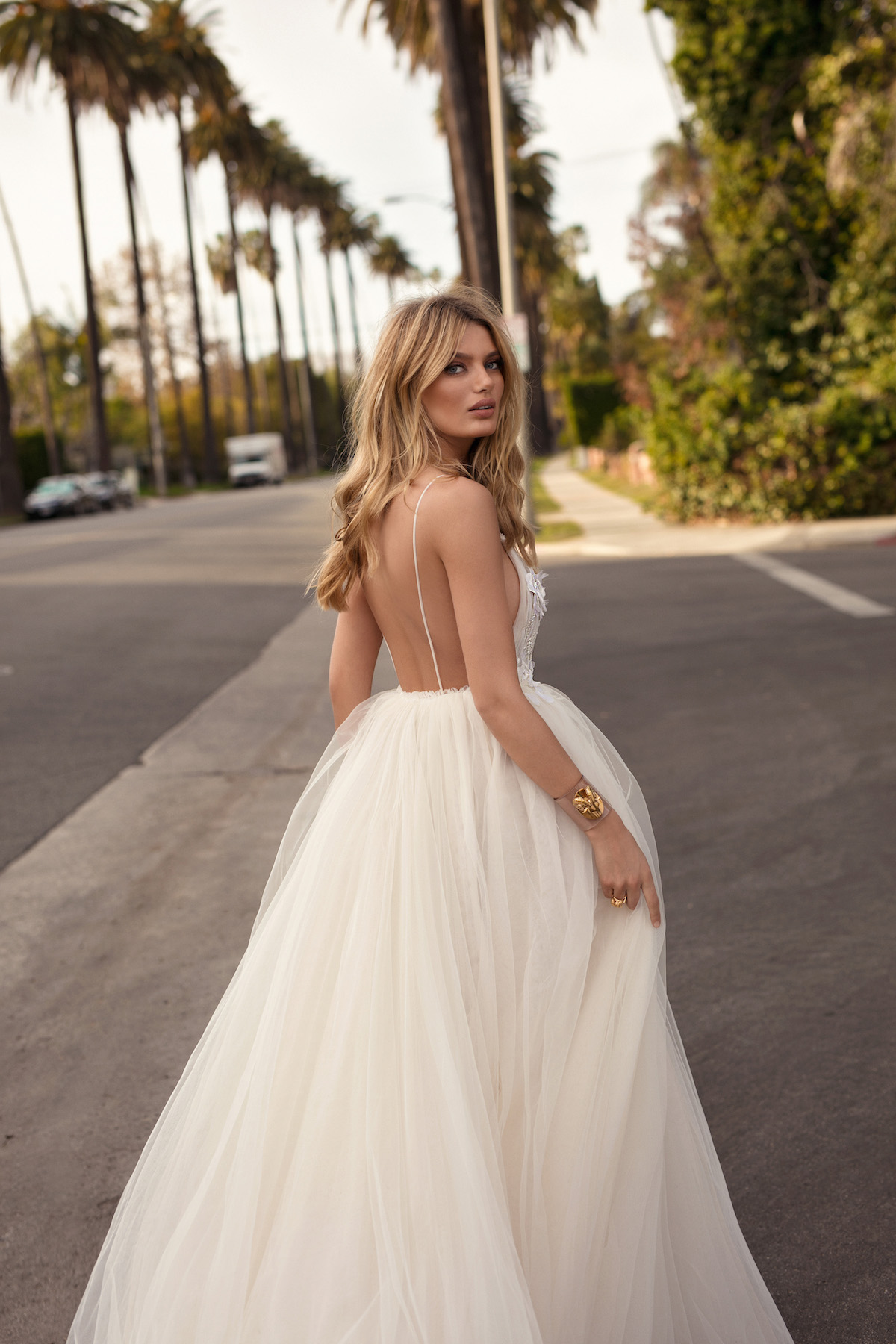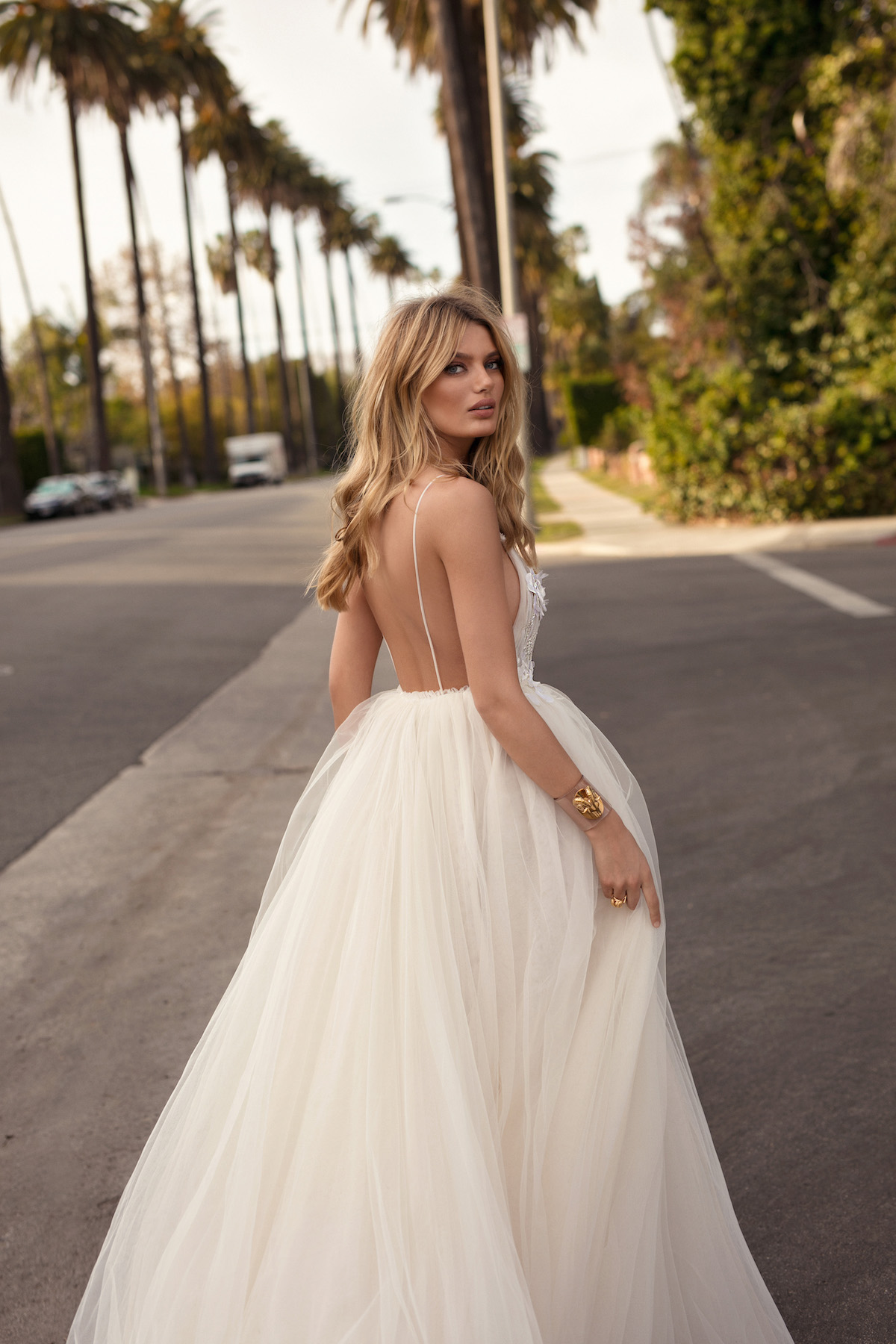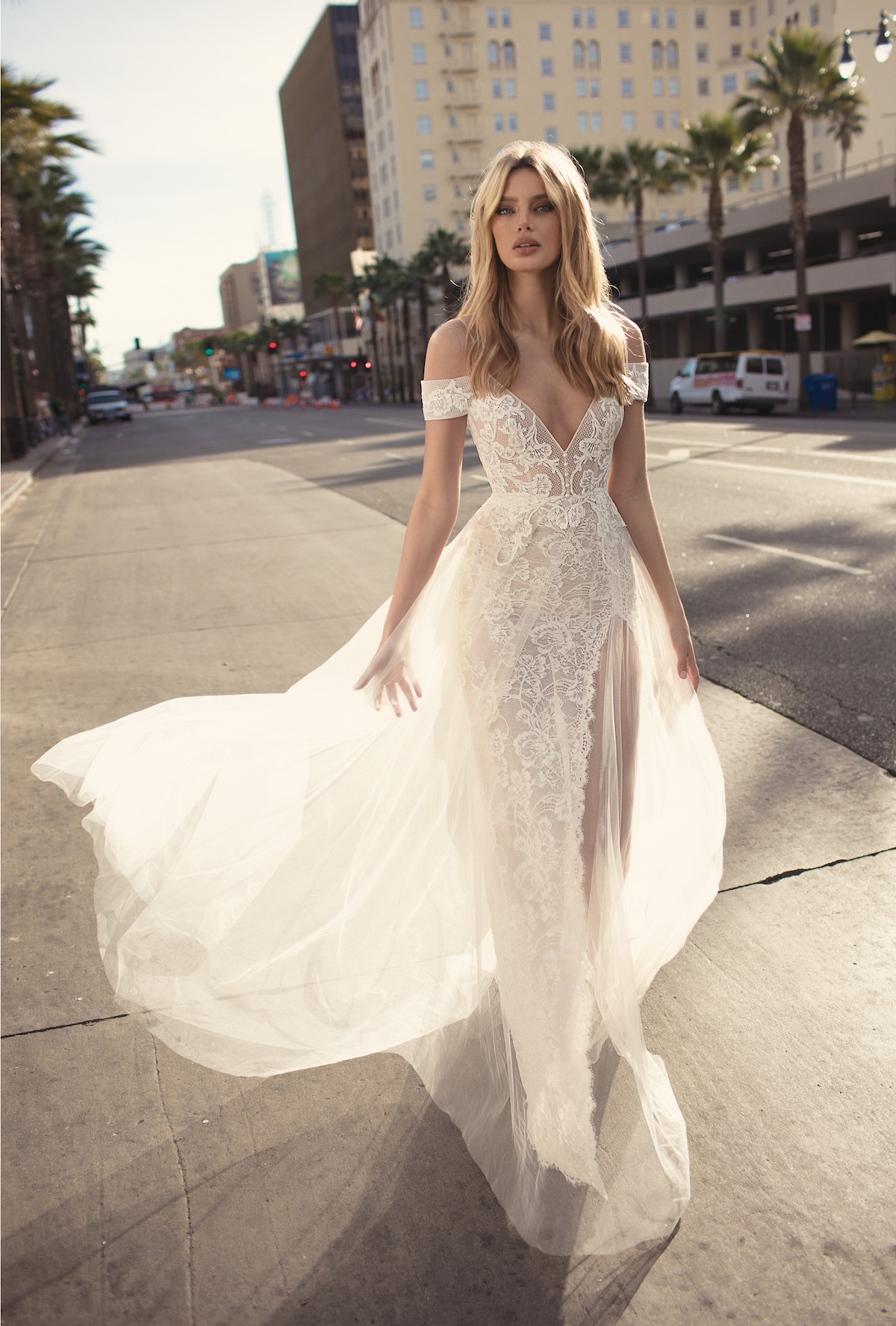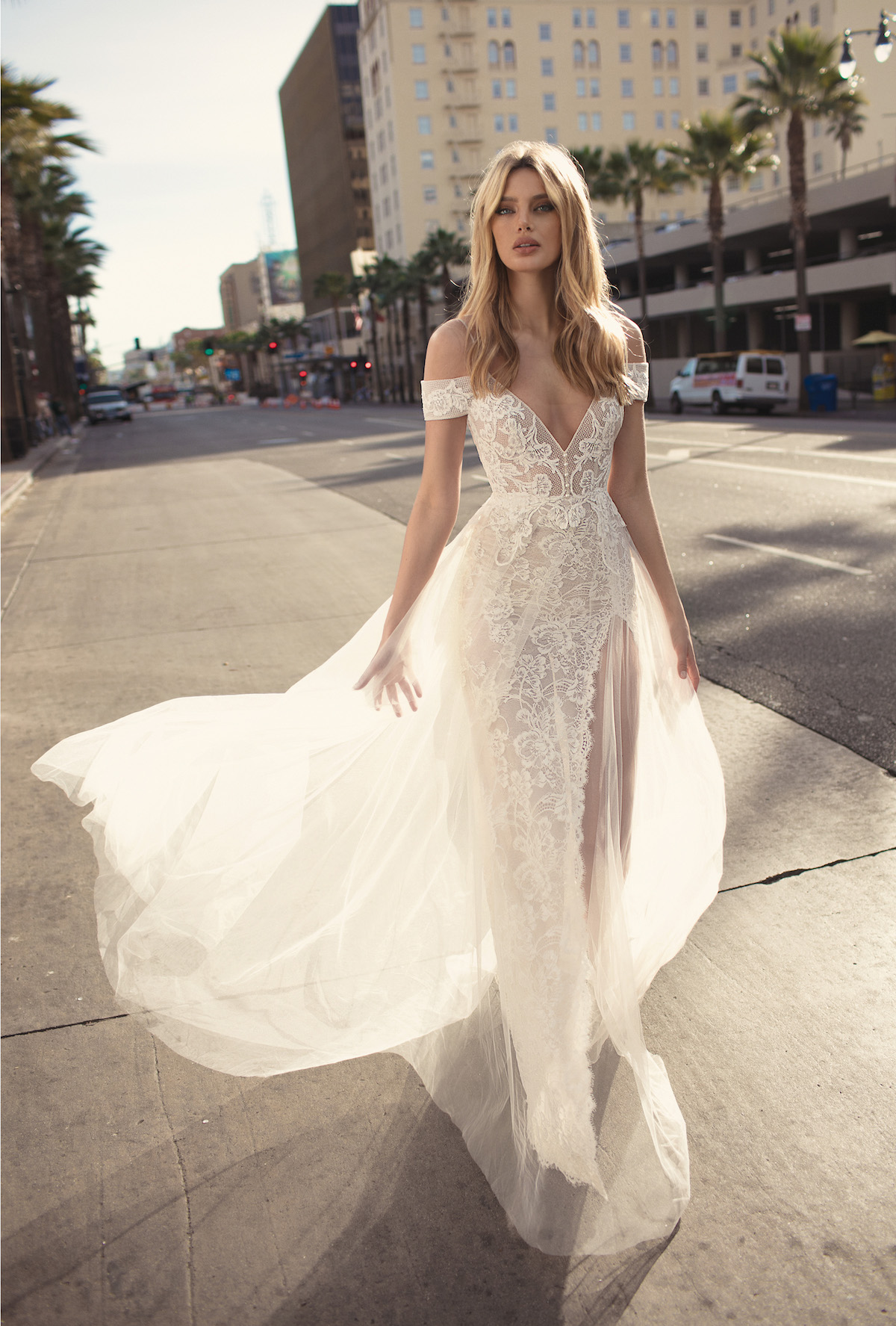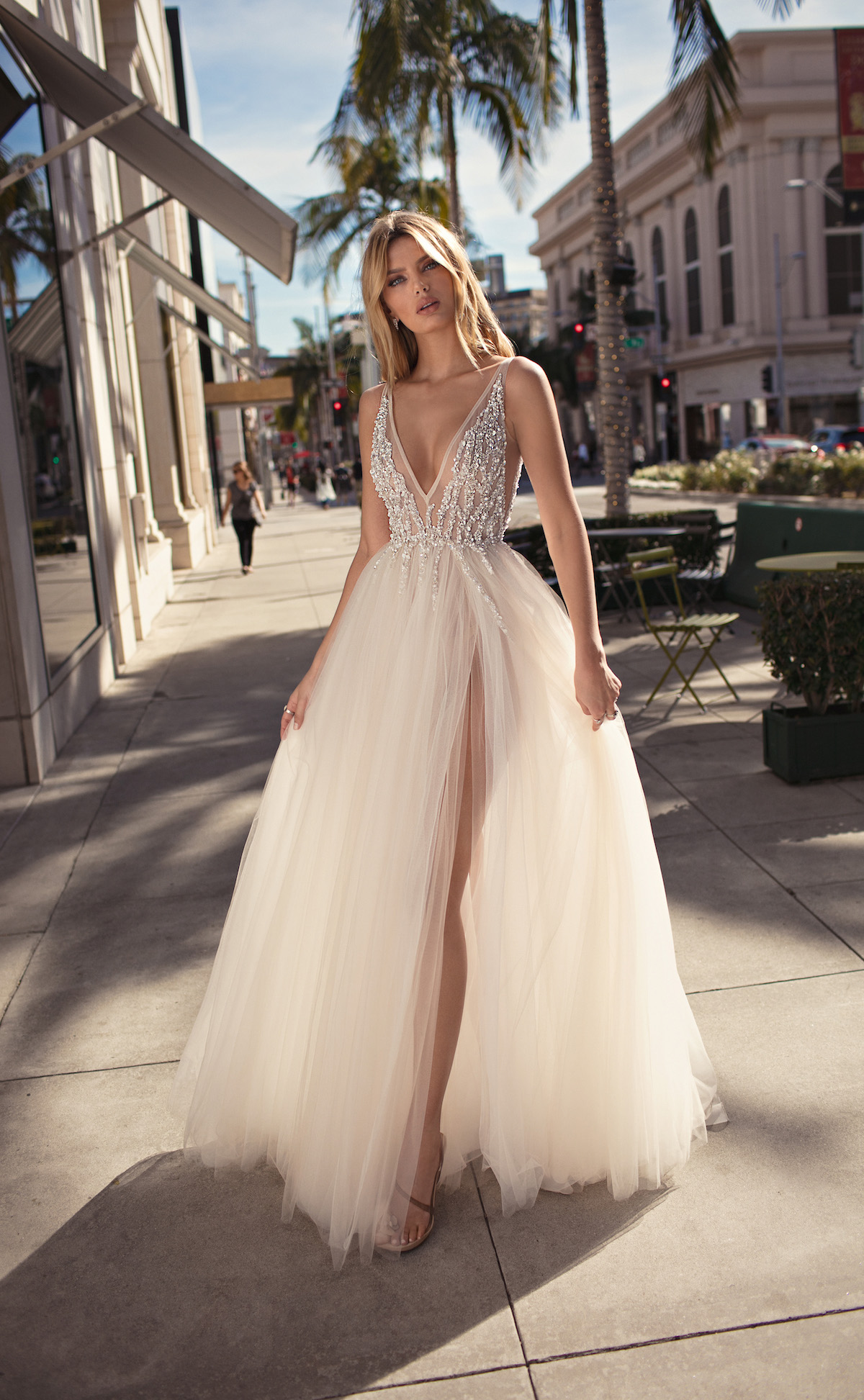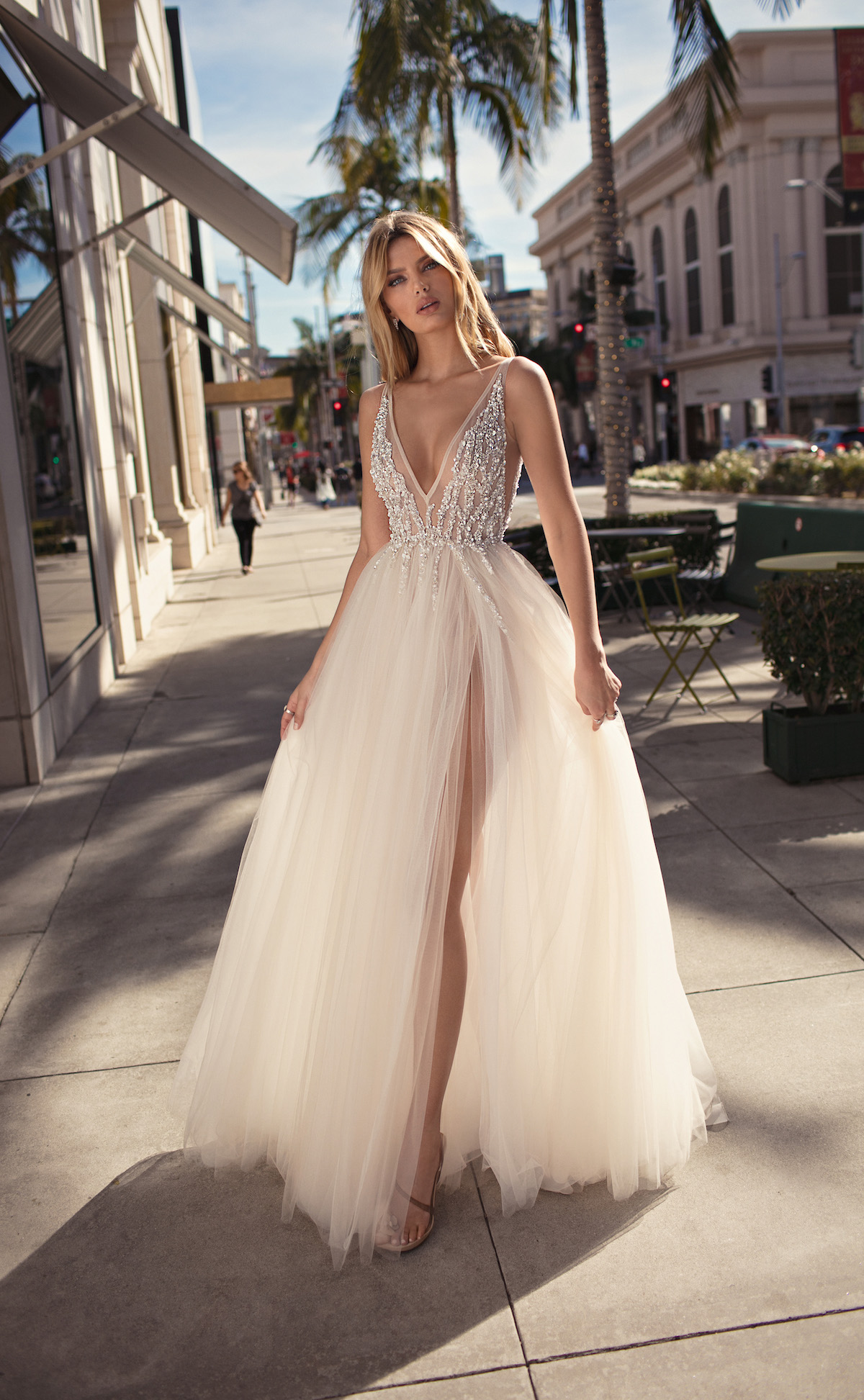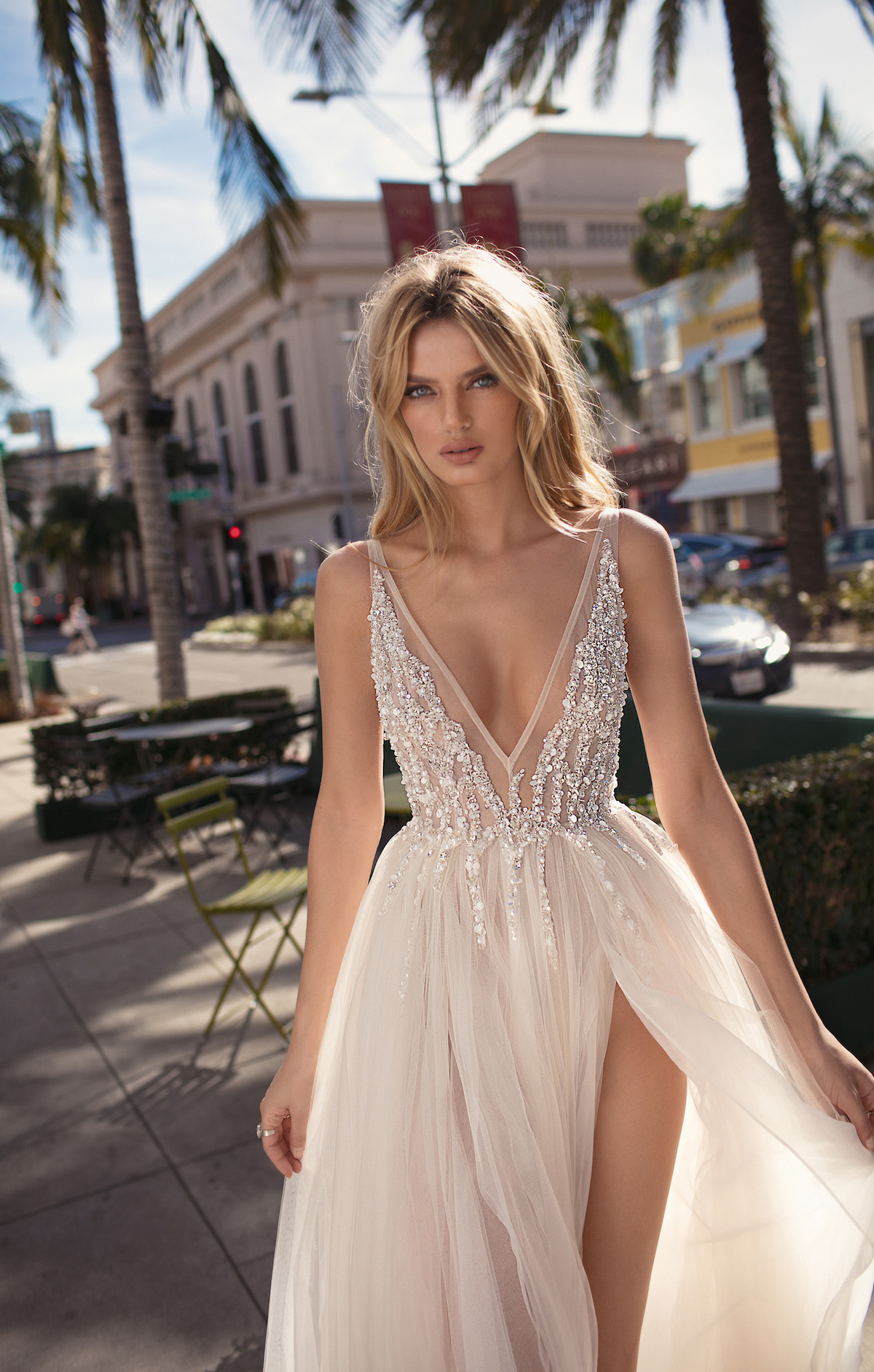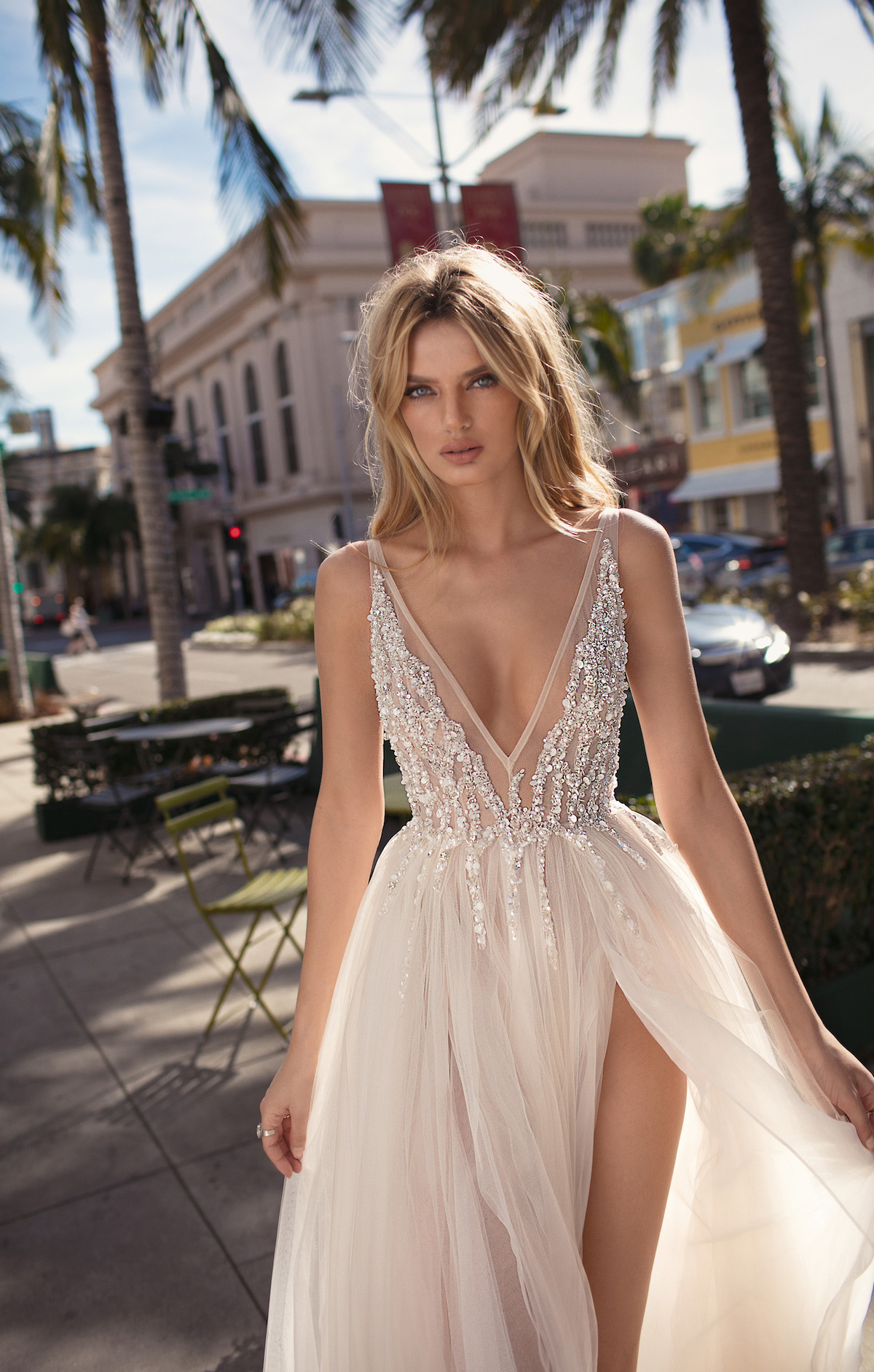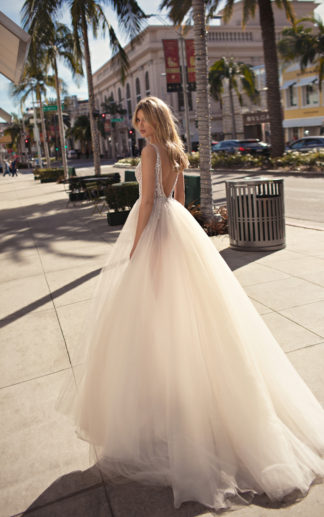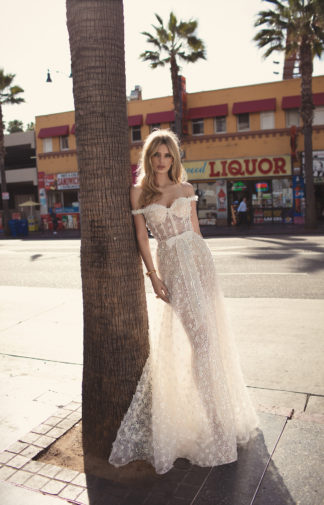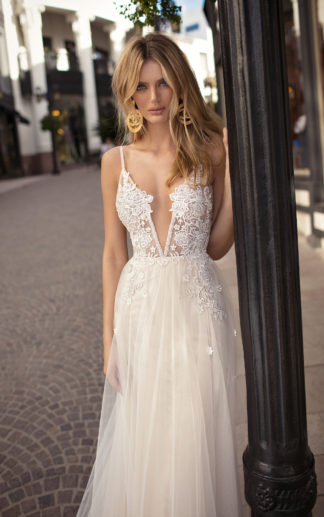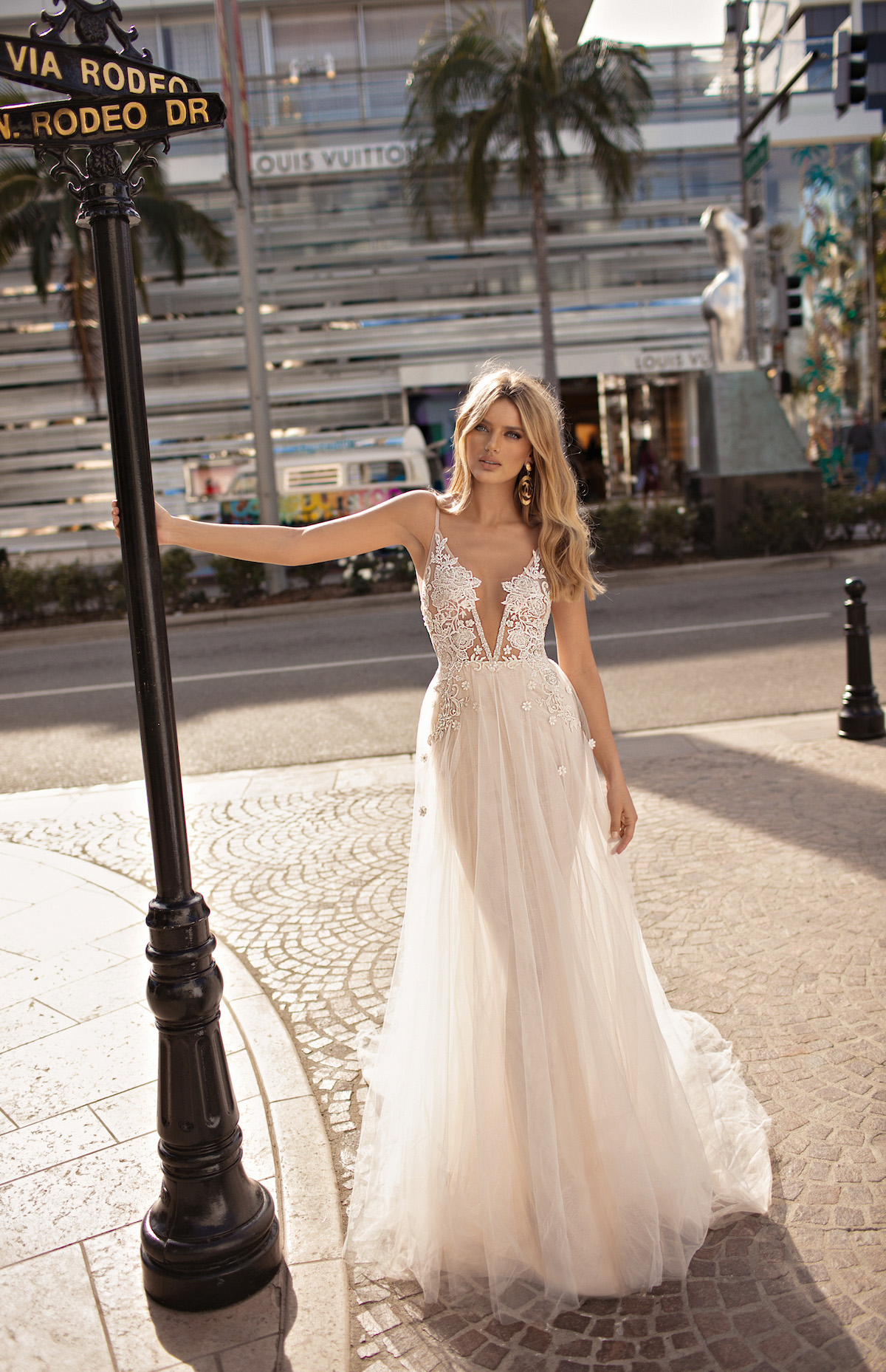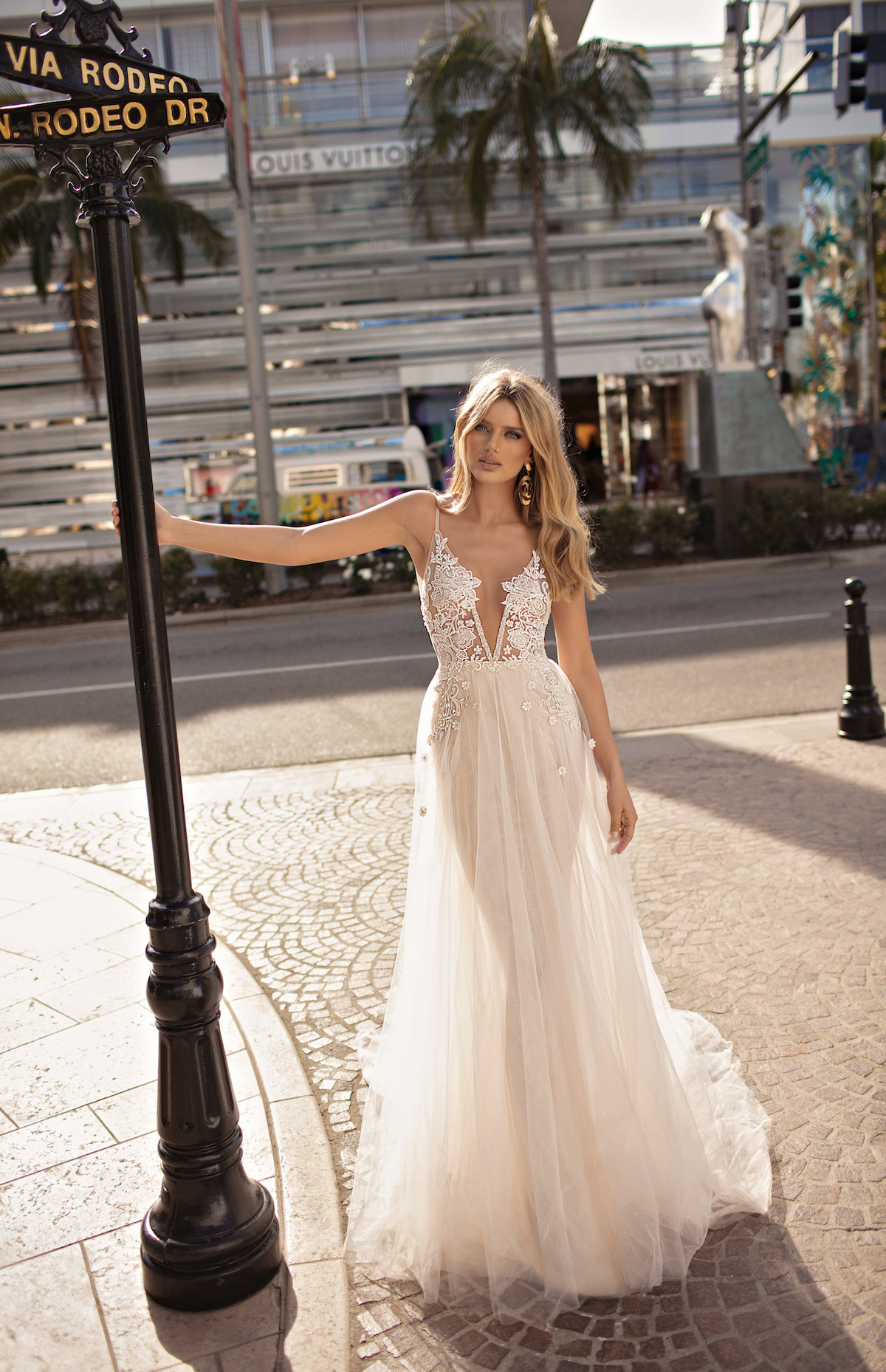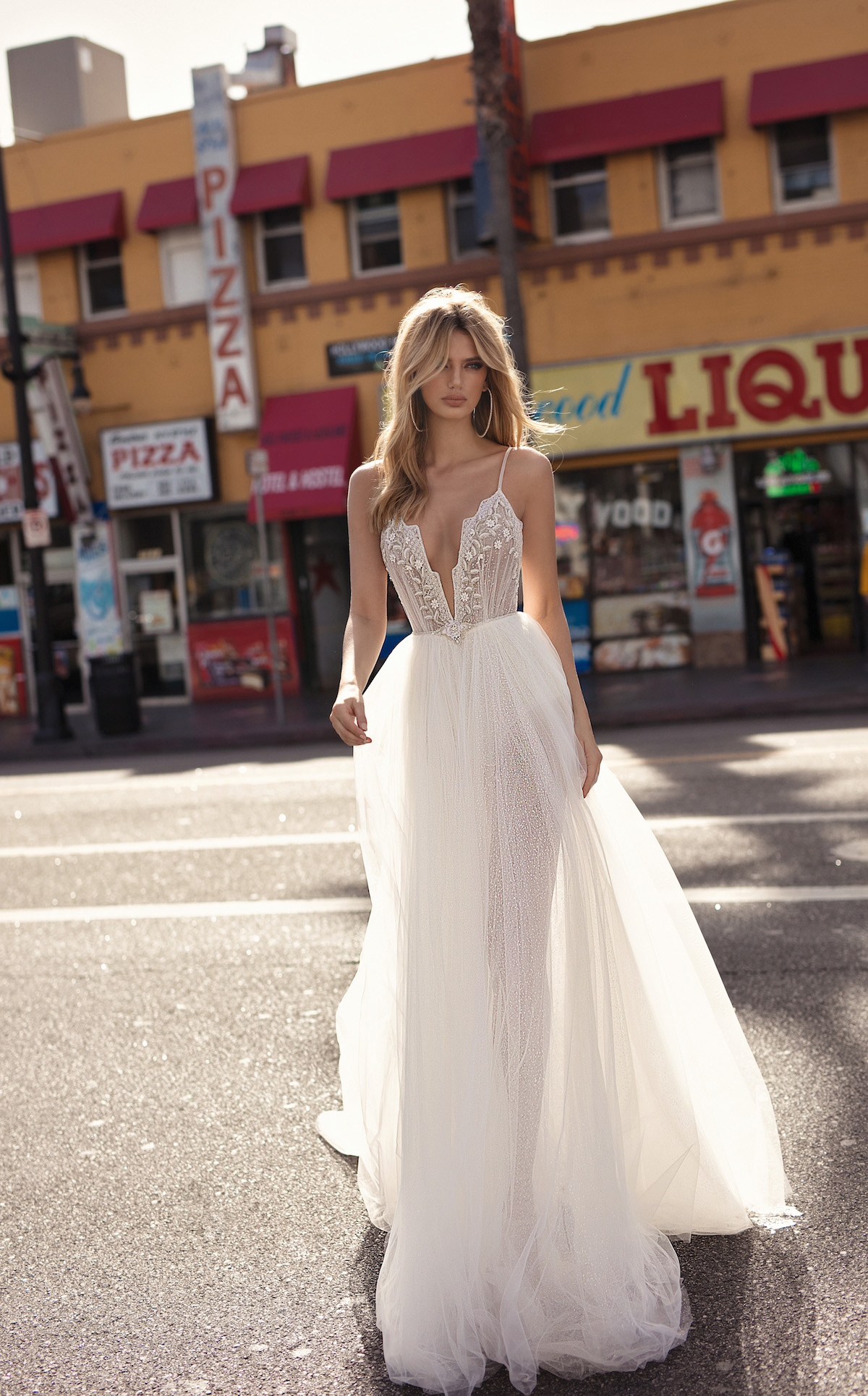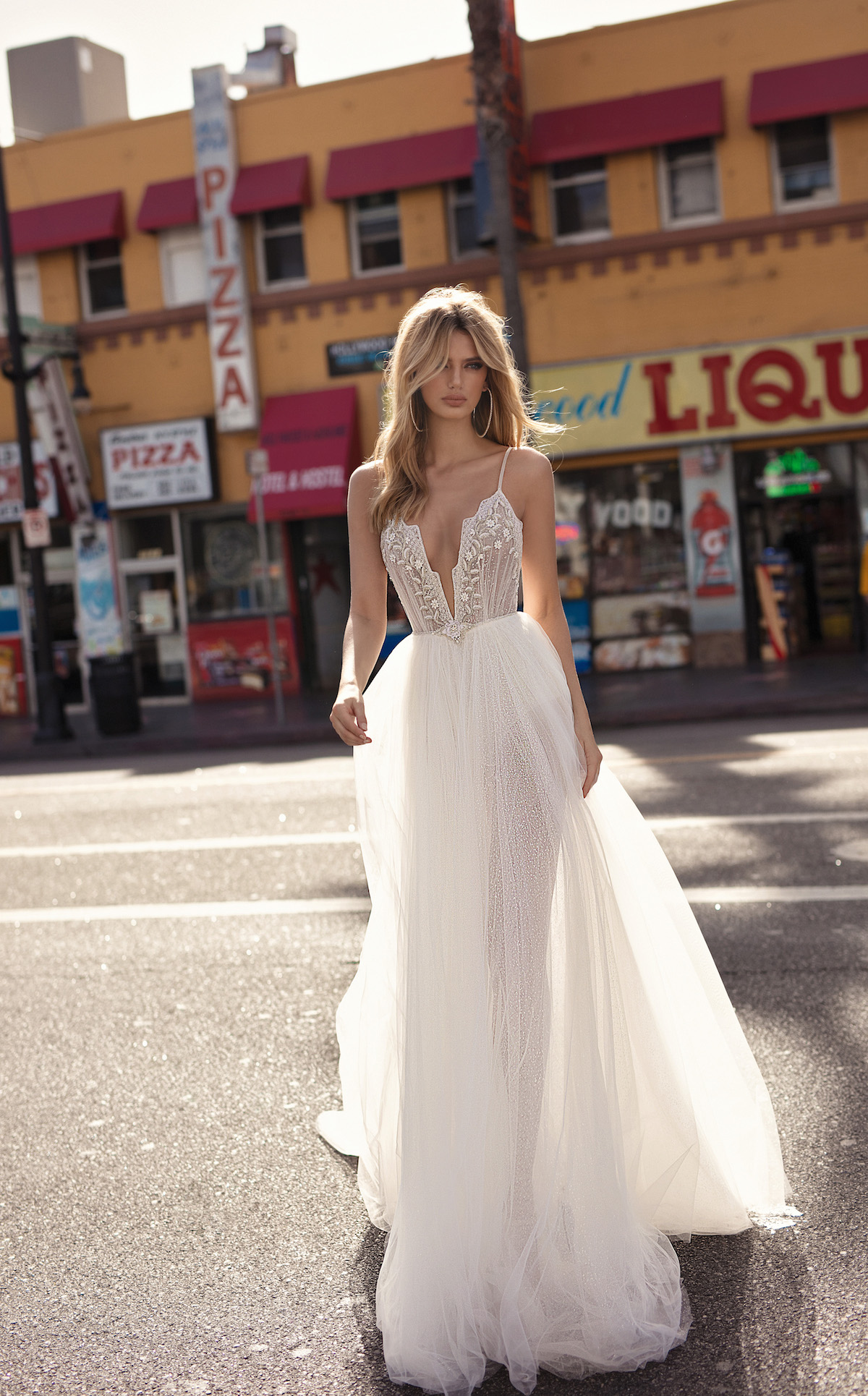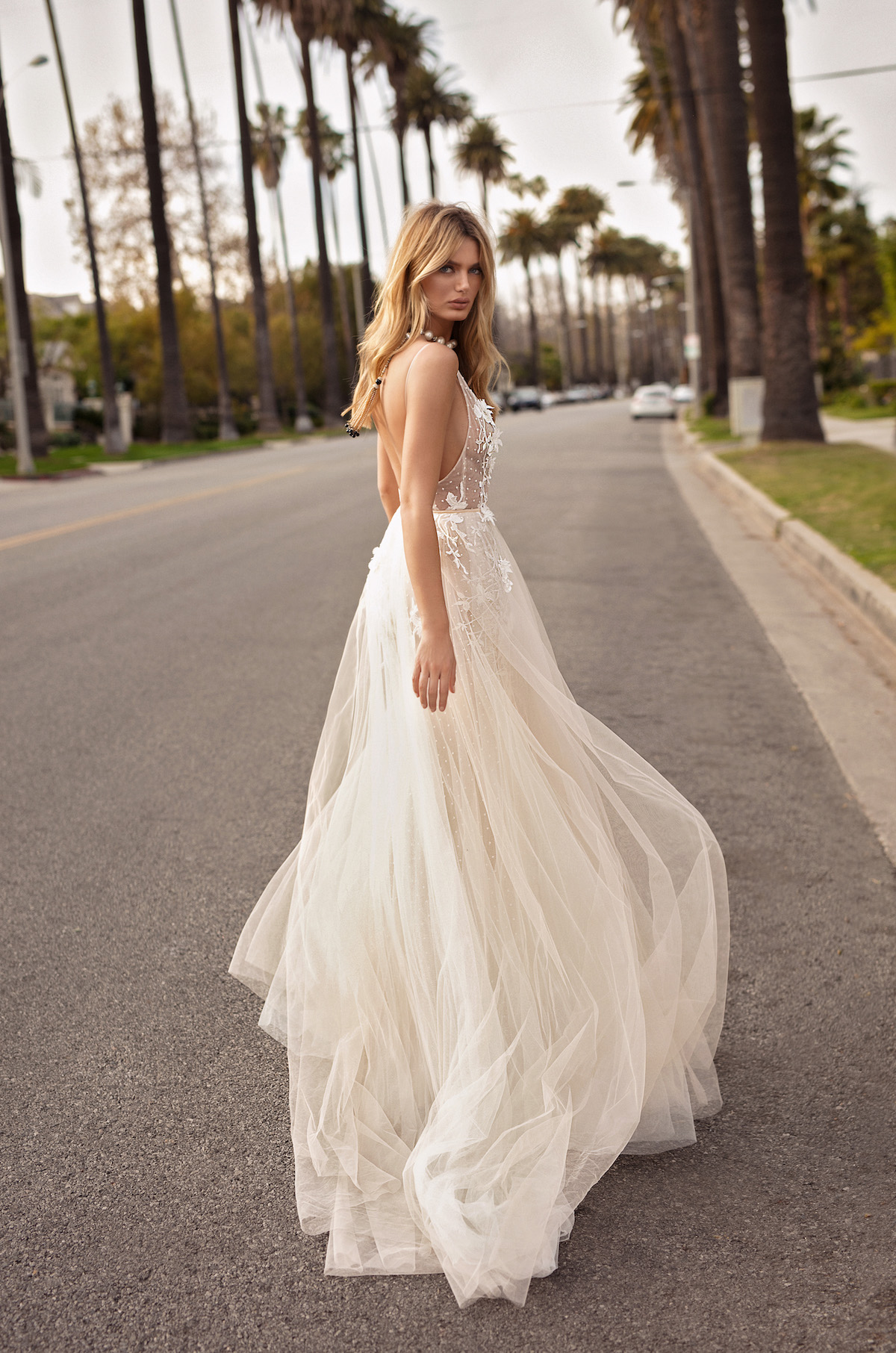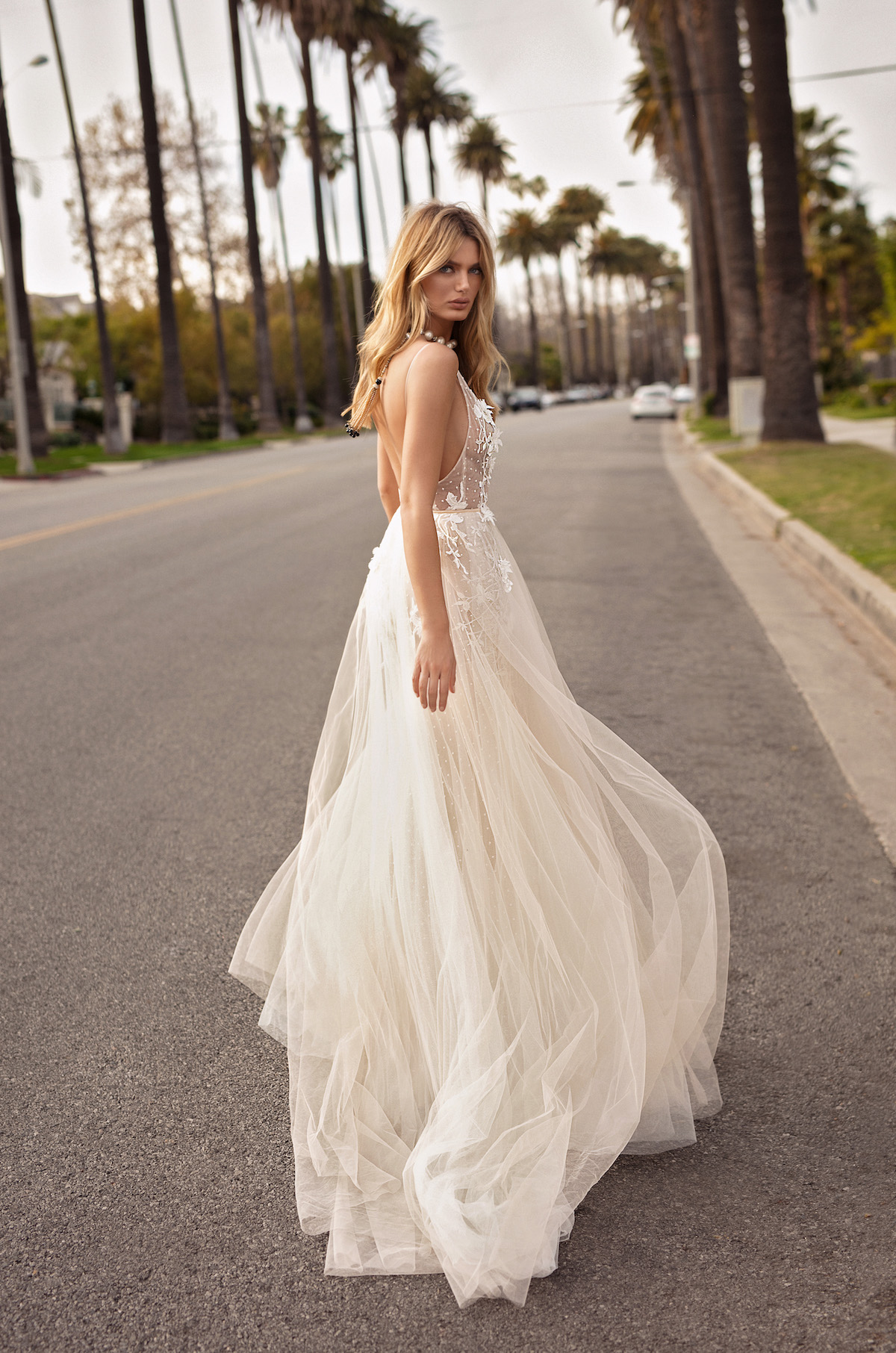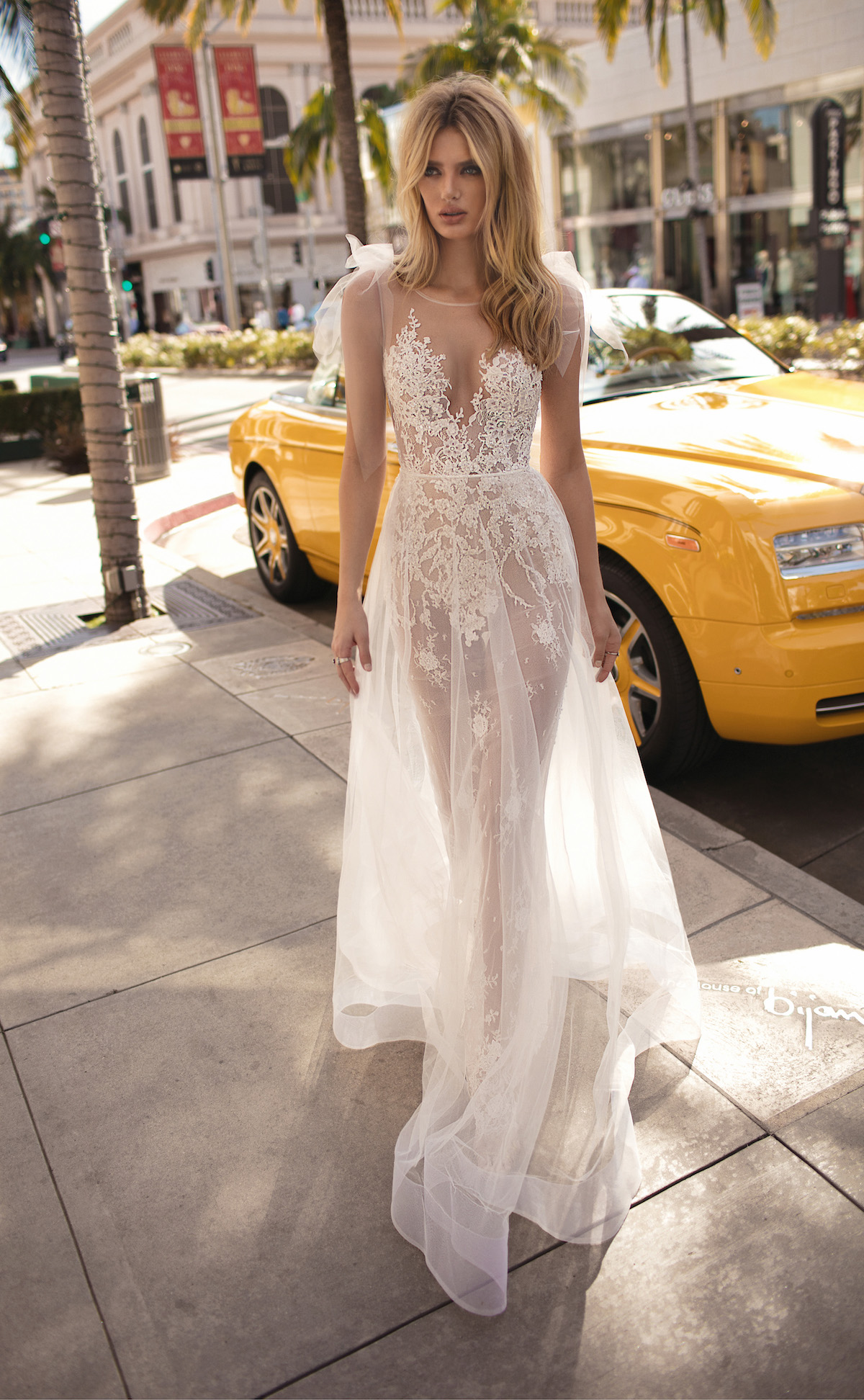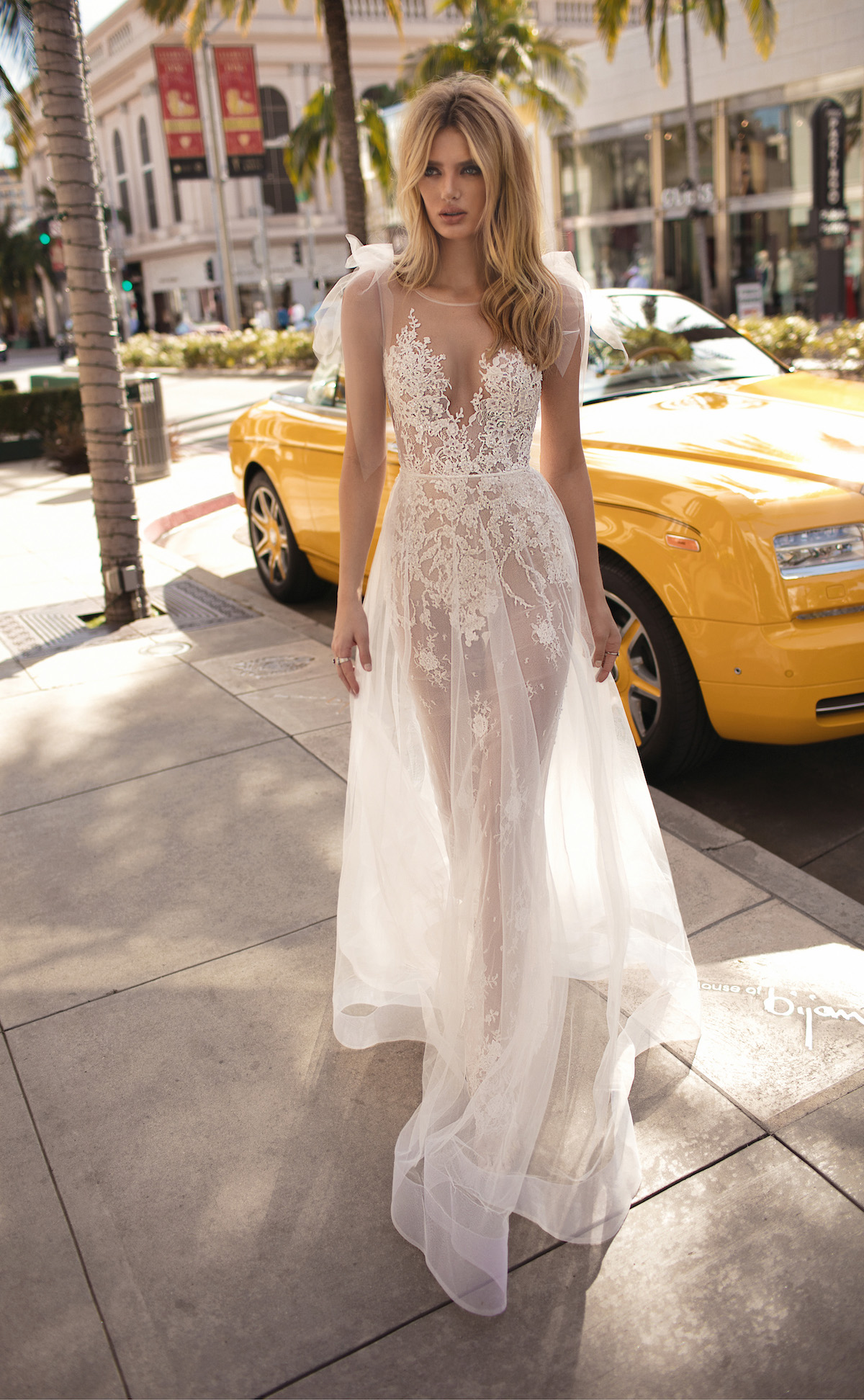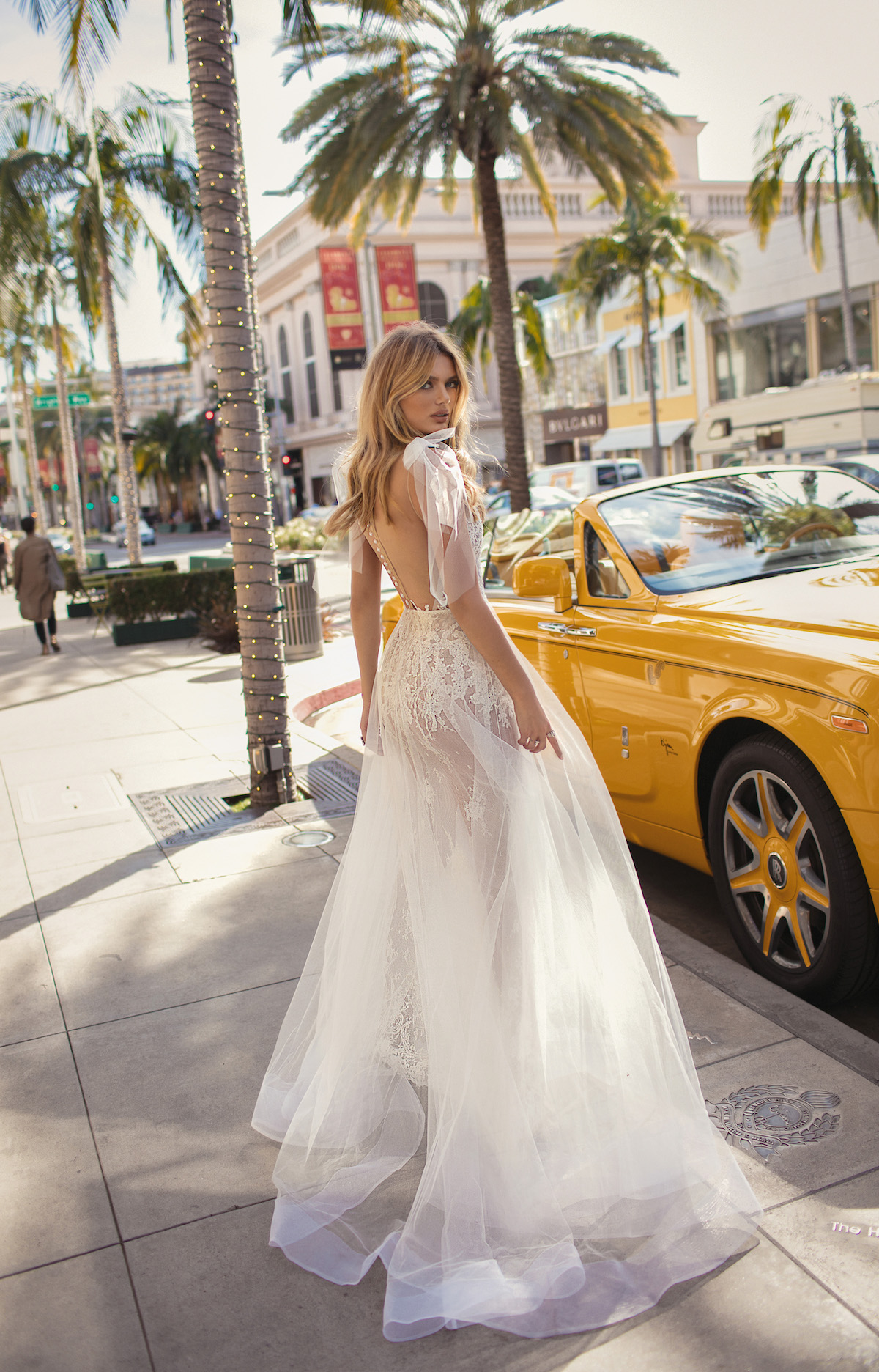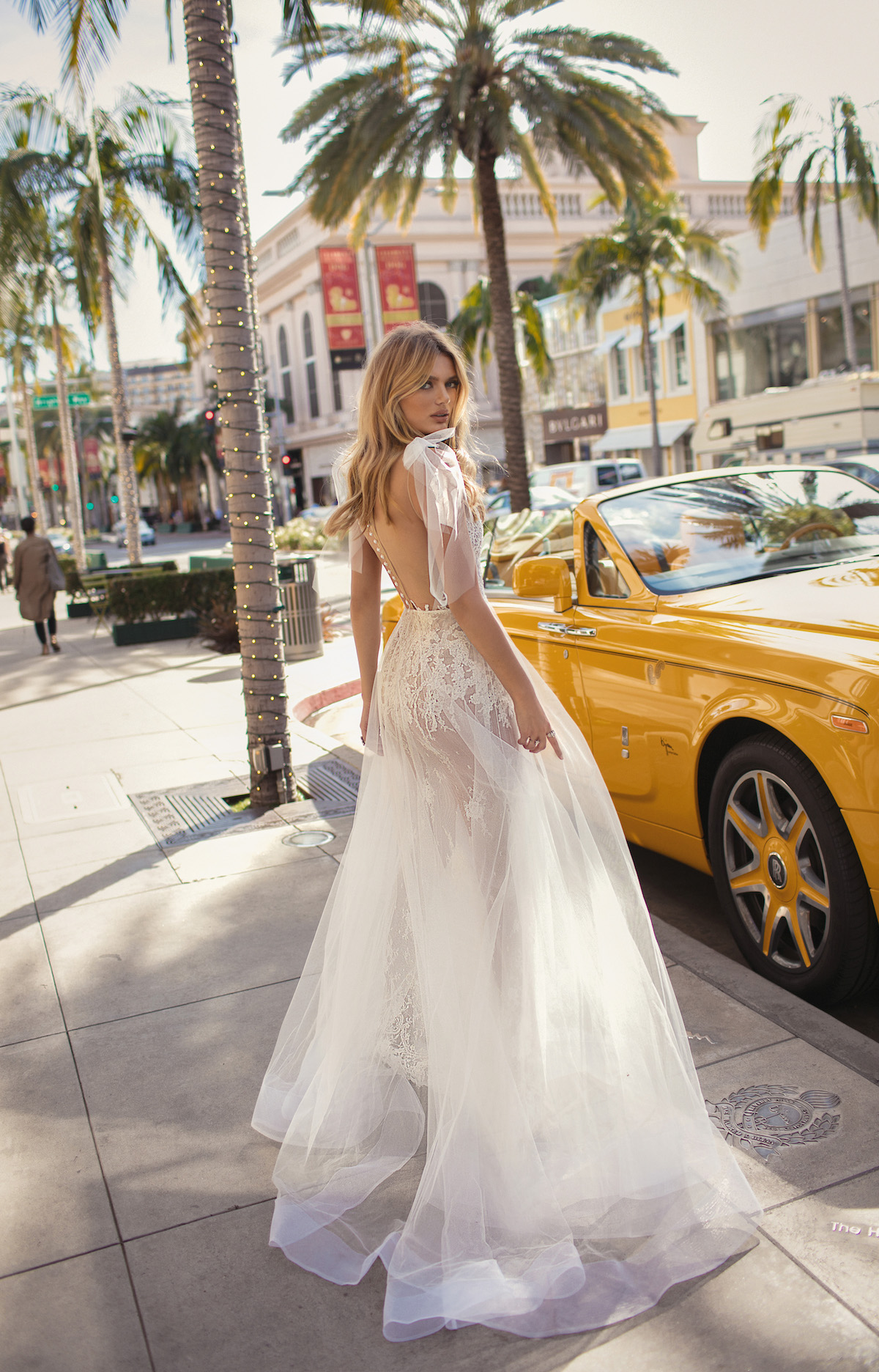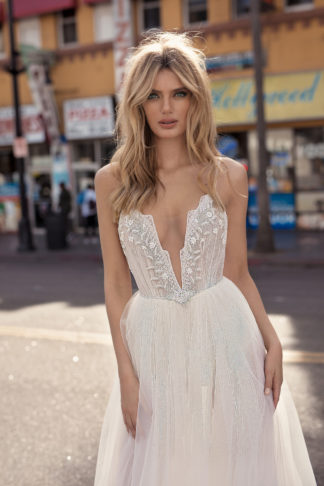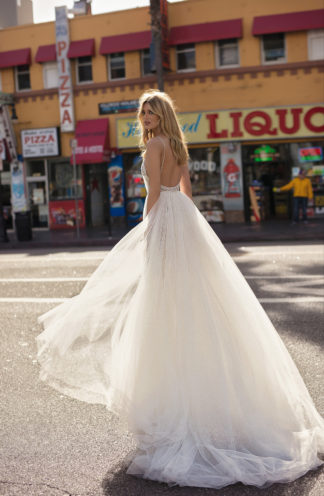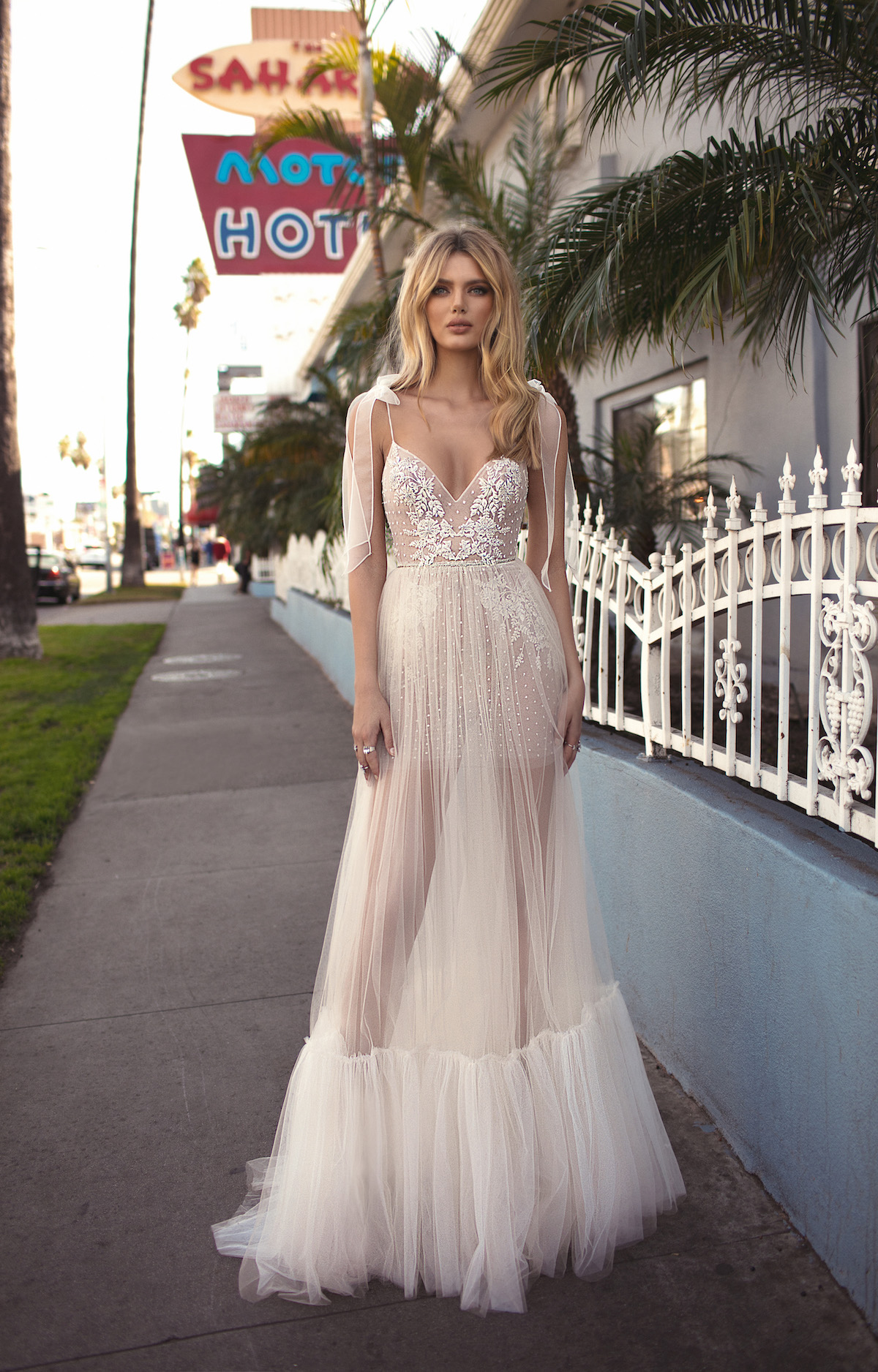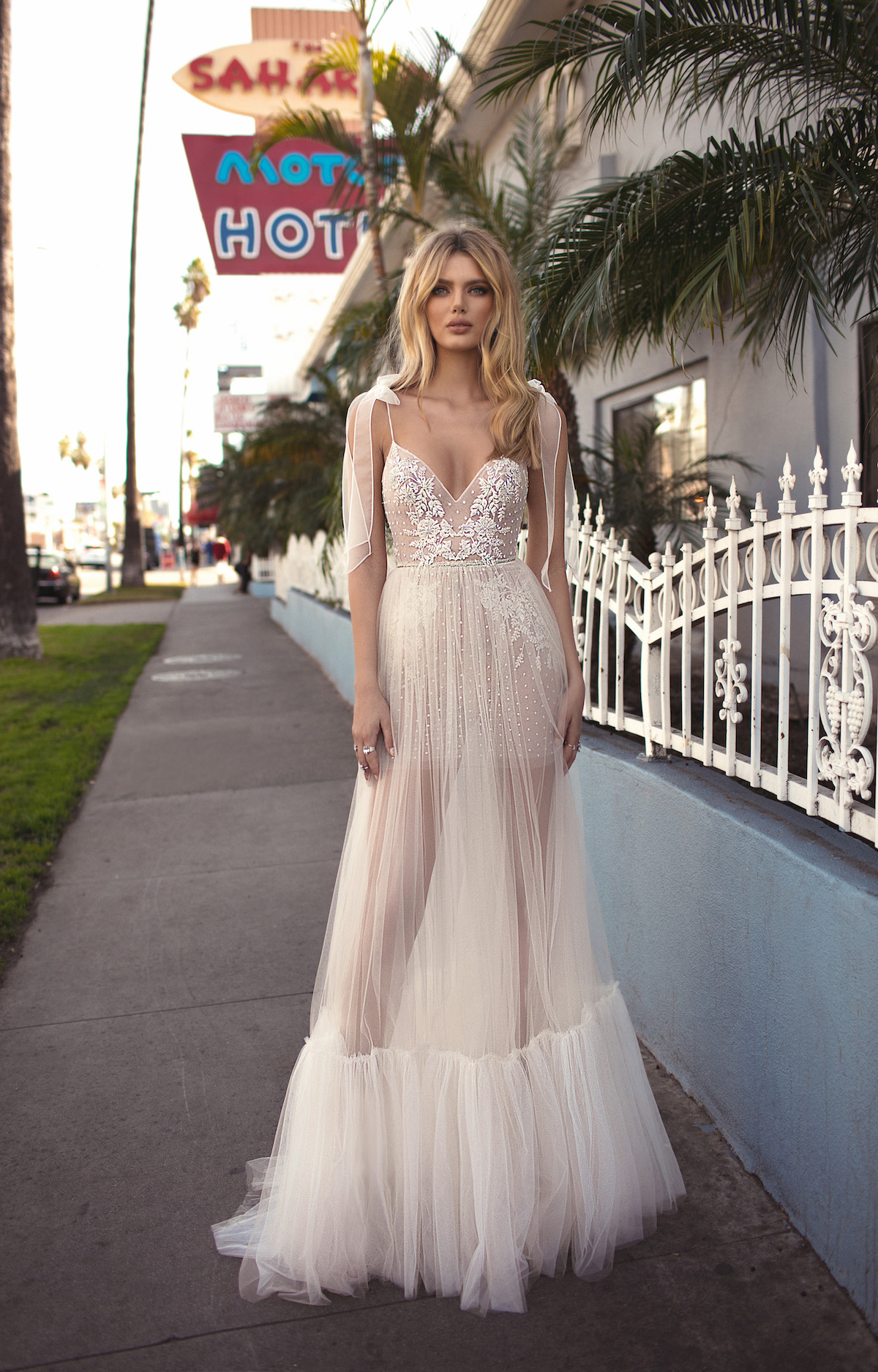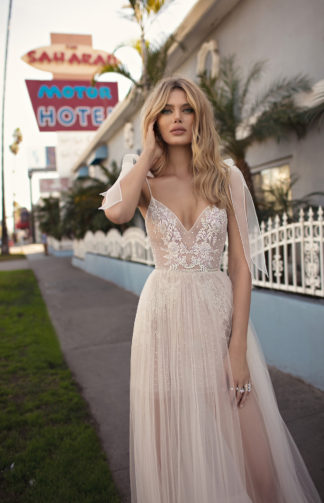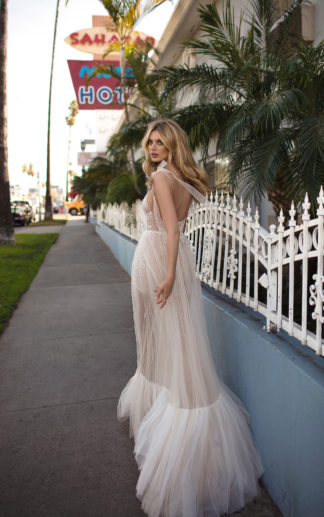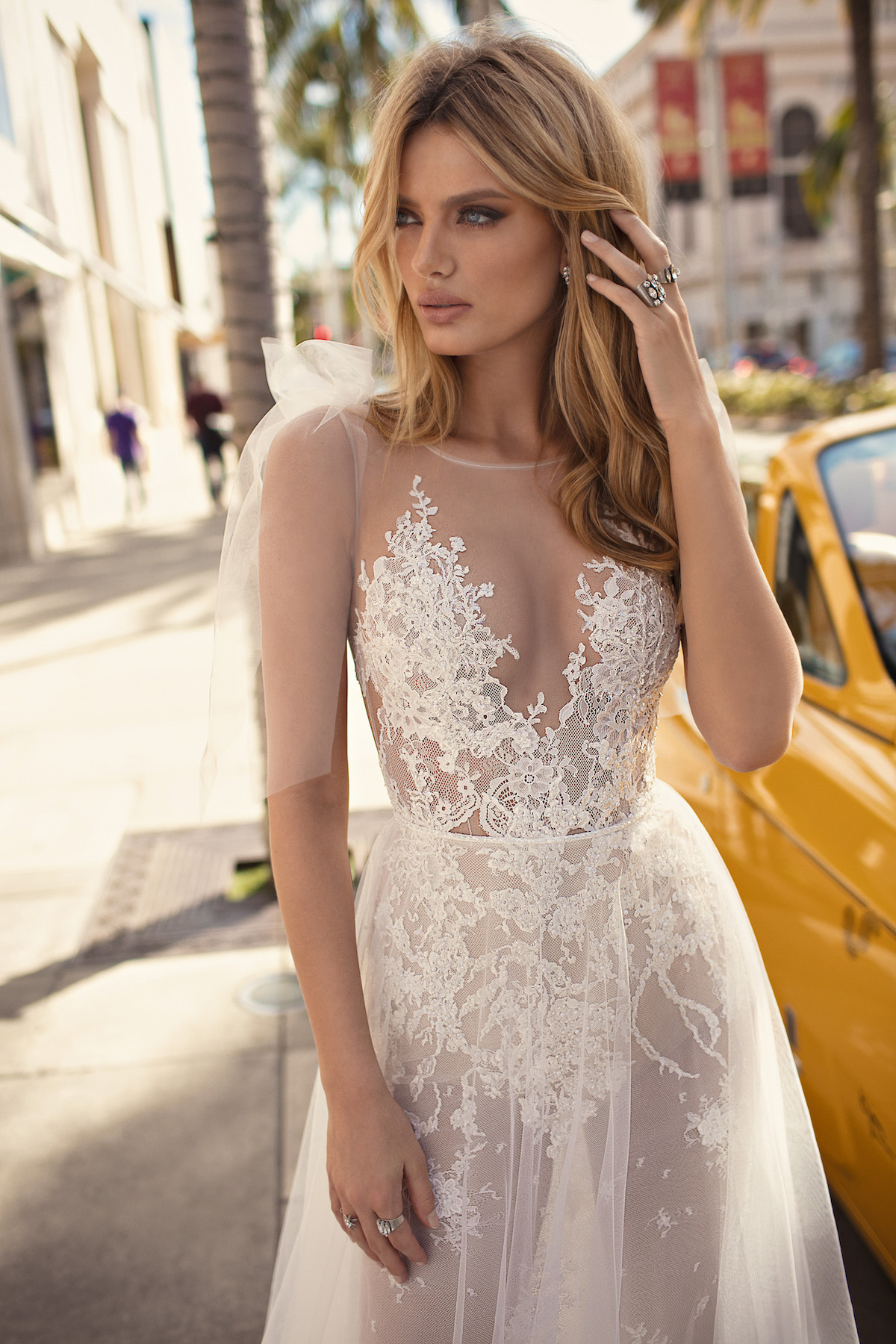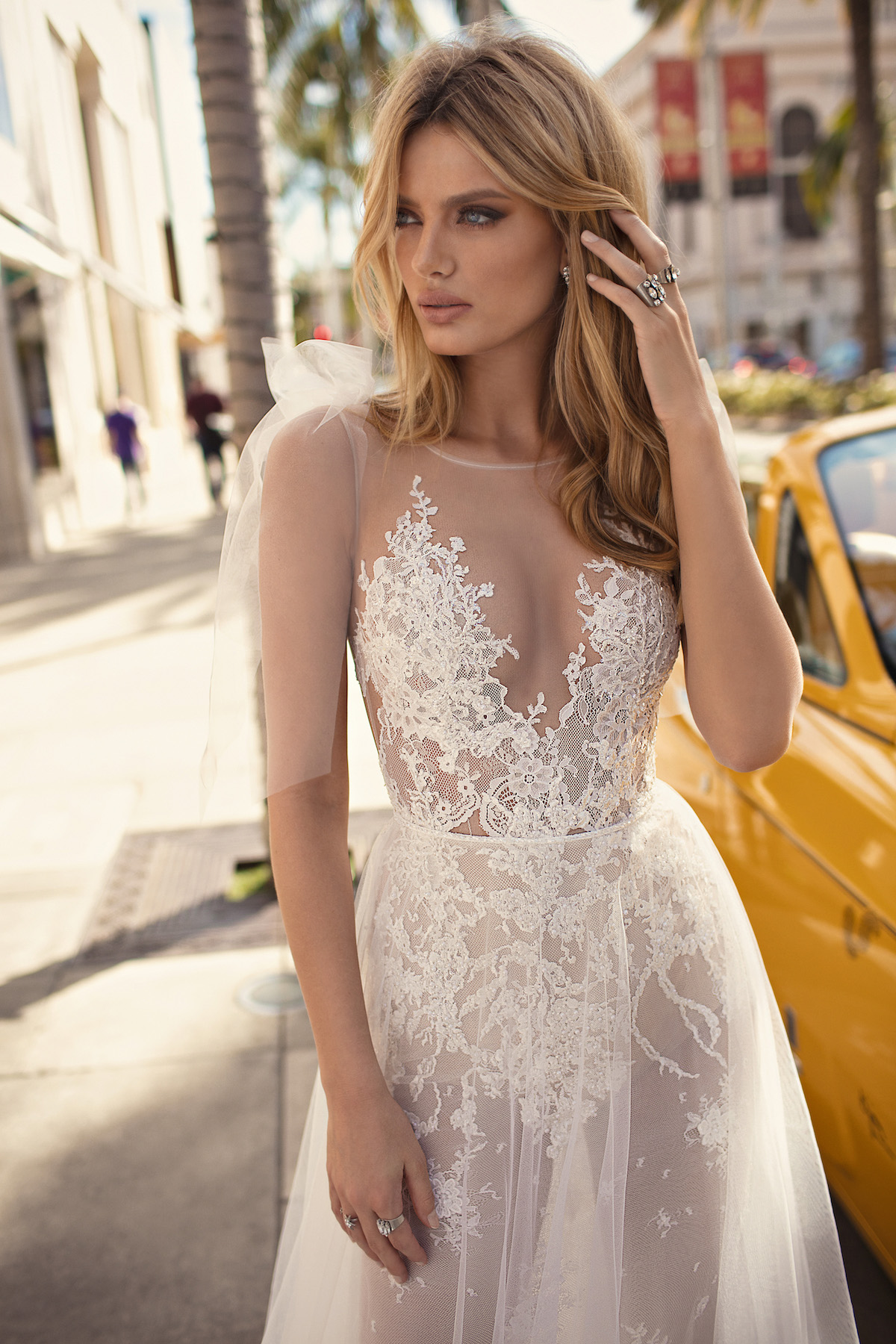 Get your hands on any of these stunning BERTA wedding gowns for 2018 via one of their global stockists listed here, at a trunk show here, or visit their website to contact BERTA for more information.
Browse more gorgeous wedding dresses // See stunning weddings