And An Utterly Enchanting Vera Wang Gown ♥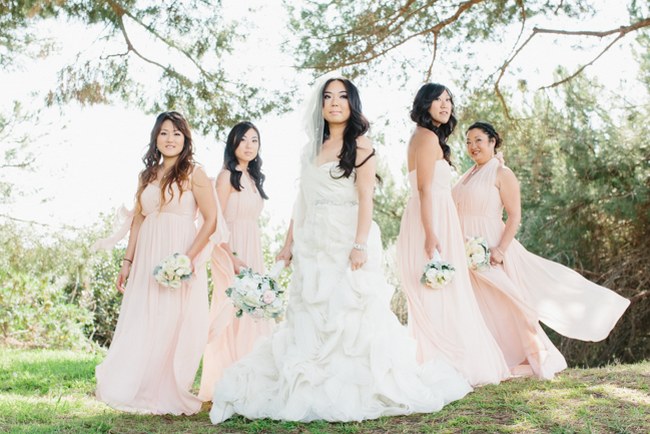 Blush and gray details, perfect Peonies, an utterly enchanting Vera Wang gown and a romantic outdoors ceremony – today's wedding is nothing short of a bride's dreamy delight.
To be truthful, I've been excited about sharing Rosabel and Mike's whimsical blush pink and gray wedding, captured by the talented Joe & Marianne of Marianne Wilson Photography duo, since the day I first saw laid eyes on it. I am all about those pink bridesmaid dresses and fabulous florals! The first shot below of Rosie with her lovely, long curls and envy evoking lashes just takes my breath away. She's such a beautiful bride! Sigh.
From the Bride:
The day was absolutely magical. While in the morning everything seemed to be going slightly awry when I saw my husband's face as I walked down the aisle none of that mattered! We could have gotten married in front of 2 people, 20 people or 200 people but that day was just between Mike and I 🙂 I wish I could relive that moment everyday!
Blush Pink & Grey Outdoor California Wedding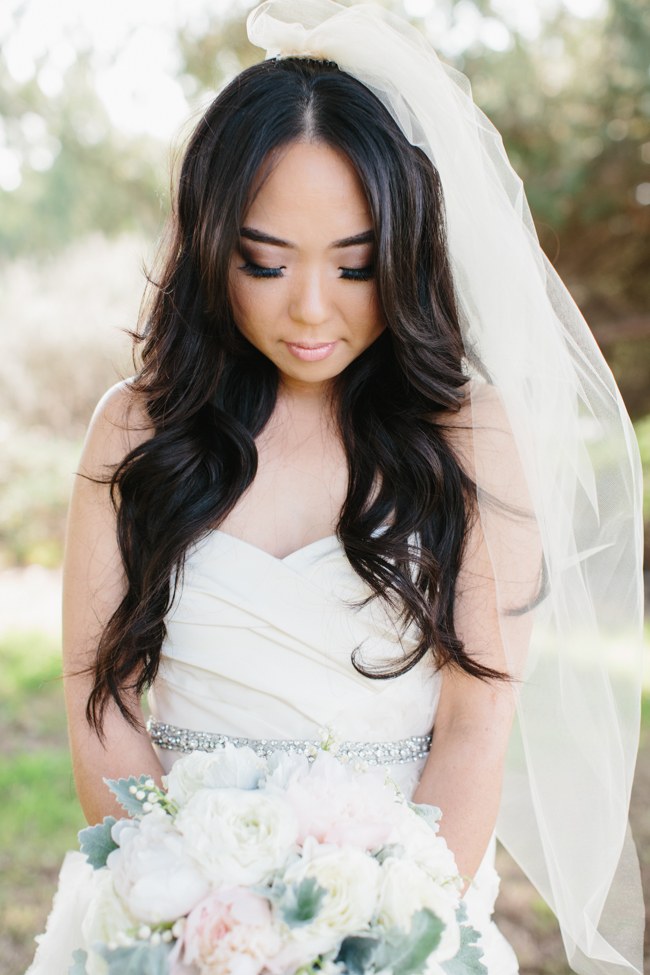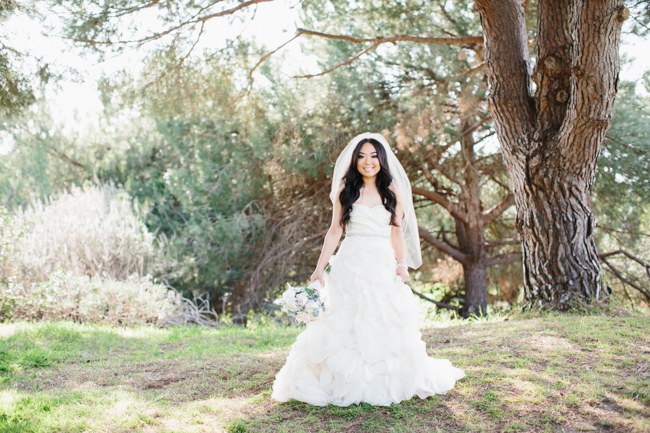 Their Love Story:
Mike and I met 20 years ago as young, precocious children. Little did we know what the future would have in store for us.
Four amazing years ago we found ourselves sitting next to each other during a reunion dinner and chatted the night away. Unbeknownst to me, Mike was planting the seed all night. When the bill finally came he decided he would cover my share – what a smooth operator!
But unlike most would think, our relationship didn't start right away. Mike waited an entire year before finally asking me out on a date for my 30th birthday. This is the night our love story would begin…
Their Proposal:
It was a complete surprise! It happened on 12.12.12. The reason why it was a surprise was because I thought he was actually going to propose the weekend of new years eve at the Raiders game at the stadium in front of his family.
Mike has been a Raiders fan for the past 20 years so when he booked a trip to the game and invited his whole family I was sure this would be the weekend. But on 12.12.12 I get a call from Mike while I was in the office asking me to come home early. I dash home only to find him sleeping.
I was so fired up from driving like a maniac and abruptly woke him up from his nap. Visibly upset I start opening mail, accidentally dropped an envelope, turned around to pick it up and when I turned back around he was on one knee 🙂 I don't remember much after that, except he started the proposal by saying "Today (12.12.12) is the first and the last of our lifetime, 100 years from now our children will know what this day meant for you & I"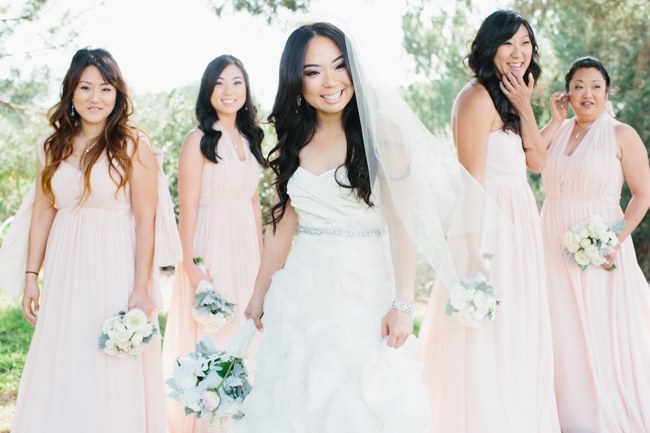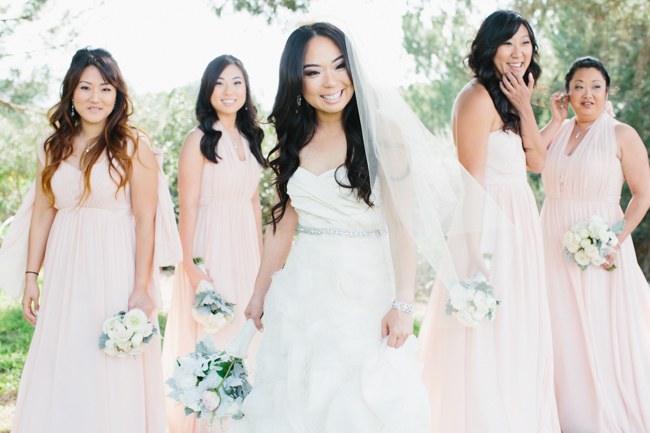 Hair and Make Up:
I wanted to keep my hair natural in big waves to match the ruffles in my dress. My make-up I knew I wanted my eyes to be dramatic but not to overdo it kept blush and lips very neutral.
Wedding Dress: The dress… Vera of course! The style: Ghillian which is from her Luxe Collection. The Ghillian gown is a strapless sweetheart full A-line gown with an asymmetrically draped drop waist bodice and chrysanthemum organza blossom skirt. I only tried on 2 dresses and the moment I put this one on – I knew it was the one. It had the full look I was going for but had a modern twist.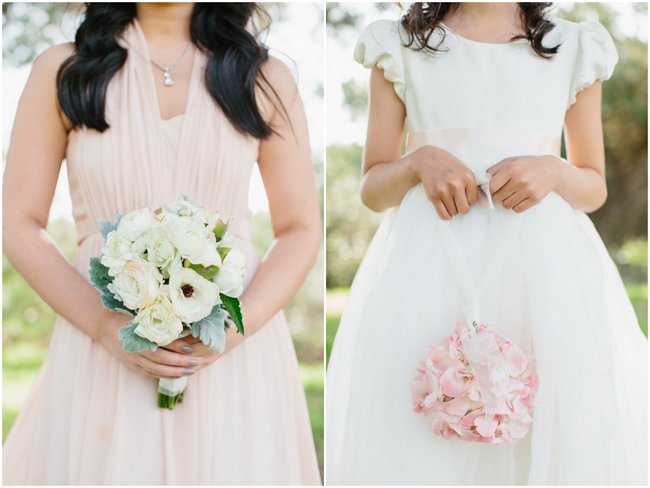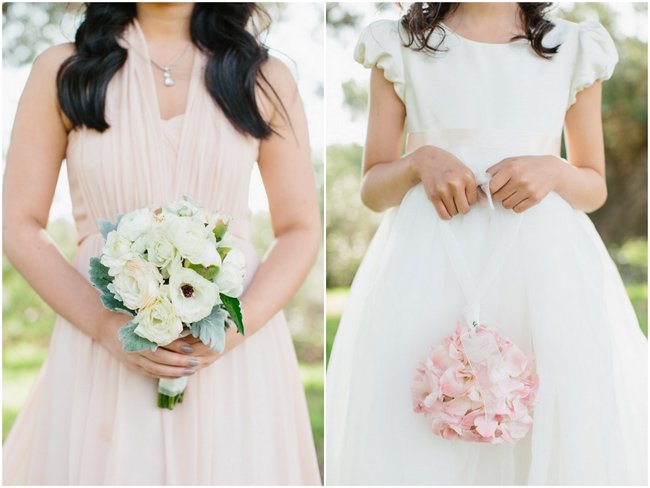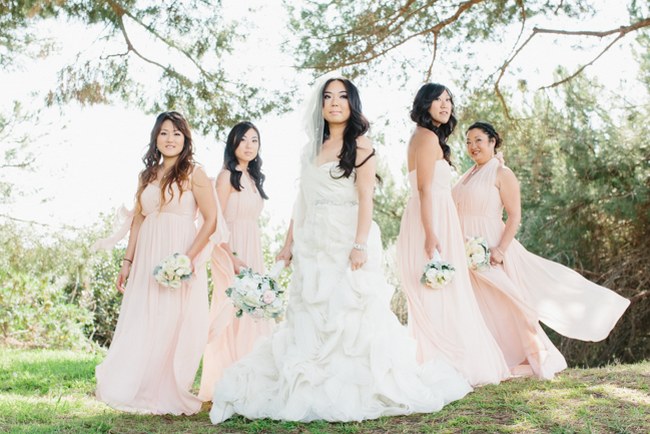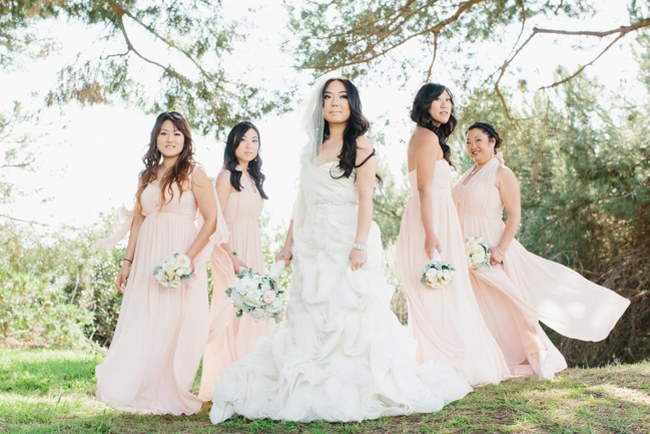 Bouquet: I loved the idea of beautiful variations of with subtle color so we went with blush peonies, lilly of the valley, ranuculas and dusty miller.
Bridal Party Attire: The bridal party wore the blush pink Jenny Yoo aidan convertible dress. I liked this dress because there are many ways to use the straps to make each style your own.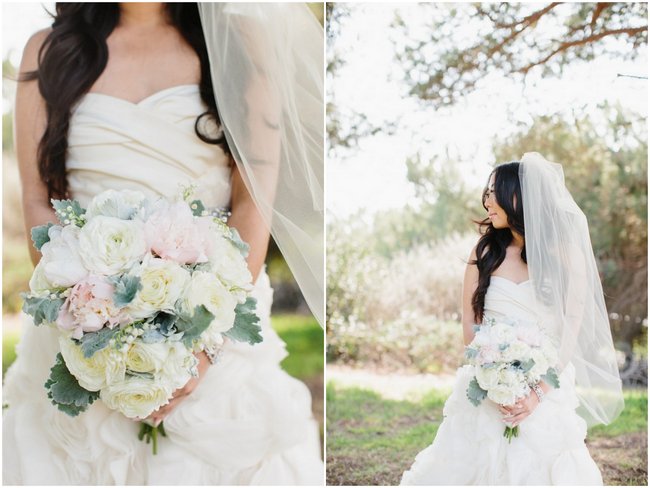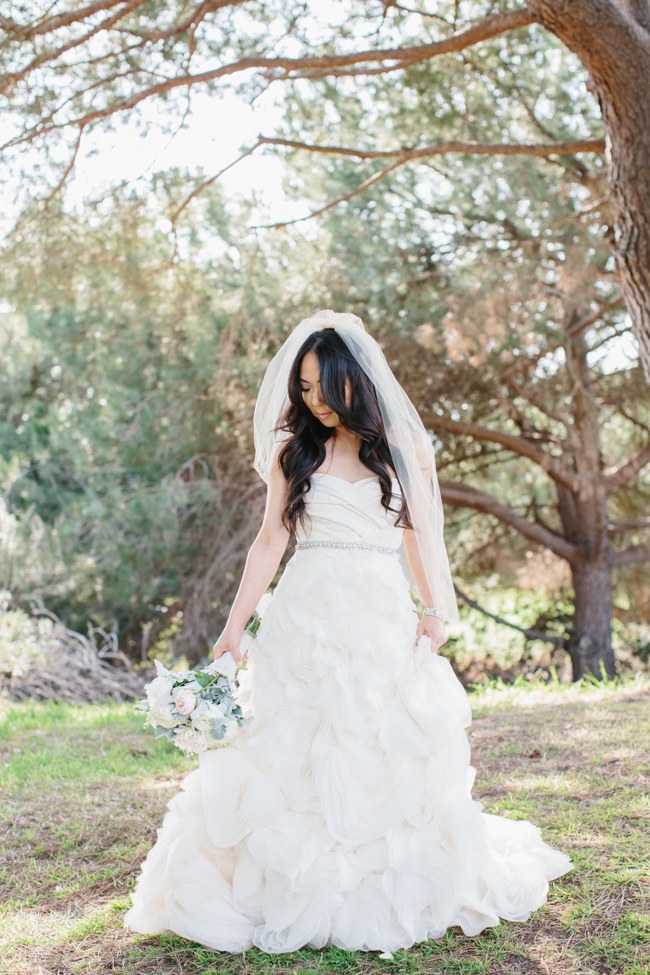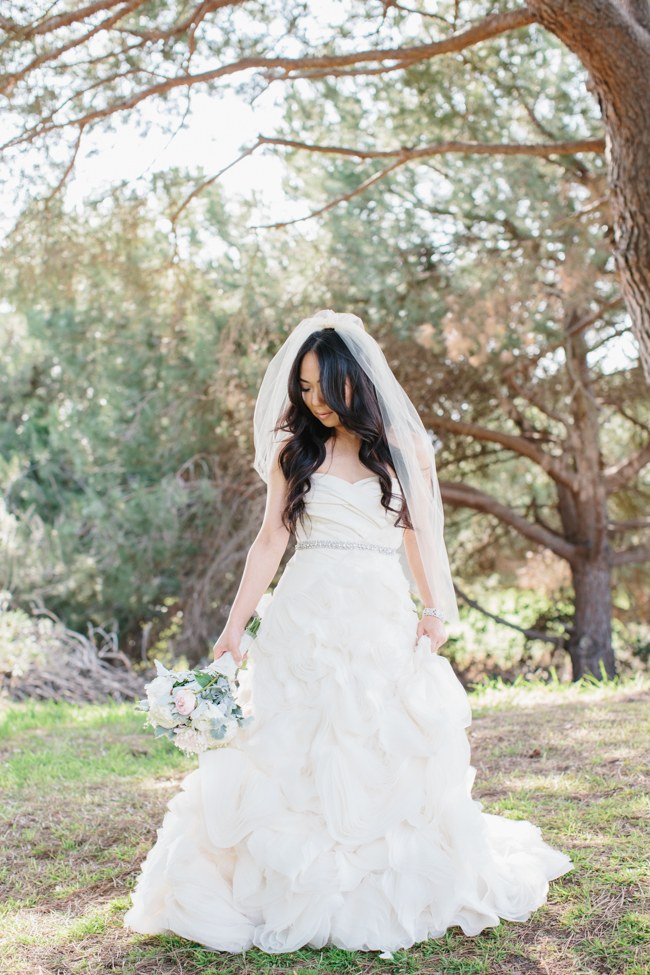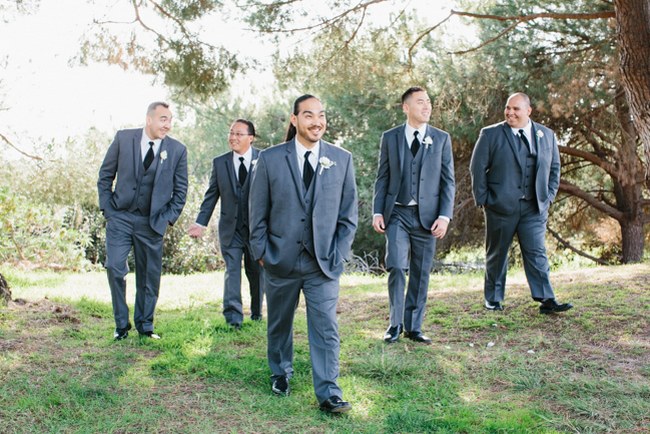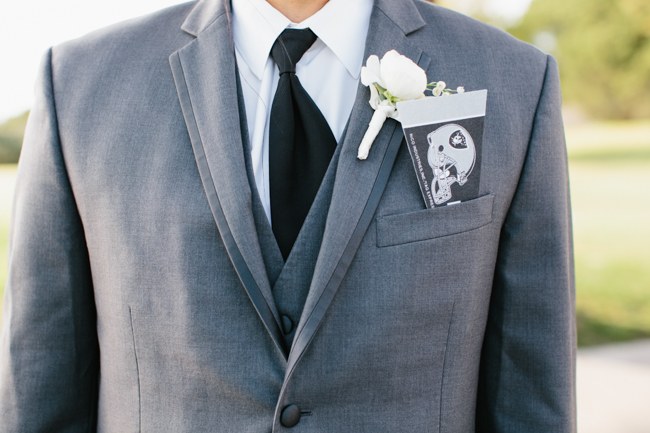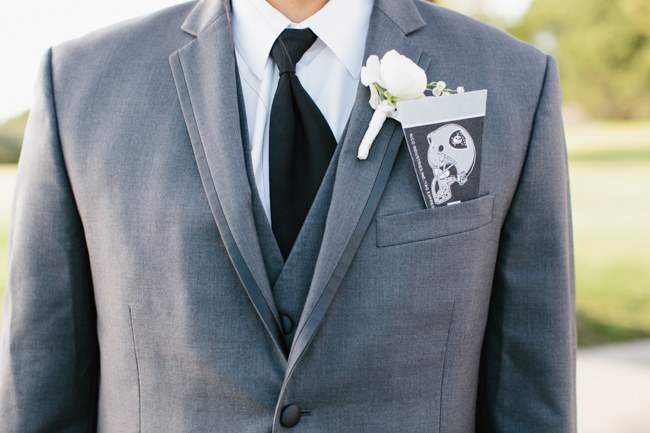 Grooms Attire: The hubby wore a suit from the Vera Wang black collection!
Wedding Ceremony: The ceremony was short and sweet. We had our childhood friend officiate the wedding so she shared a bit about how we all reconnected. Our special reading was a verse from 1 corinthians 13:7 Love bears all things, believes all things, hopes all things. I walked down the aisle to the traditional bridal march but we walked away as a married couple to Jason Mraz I'm Yours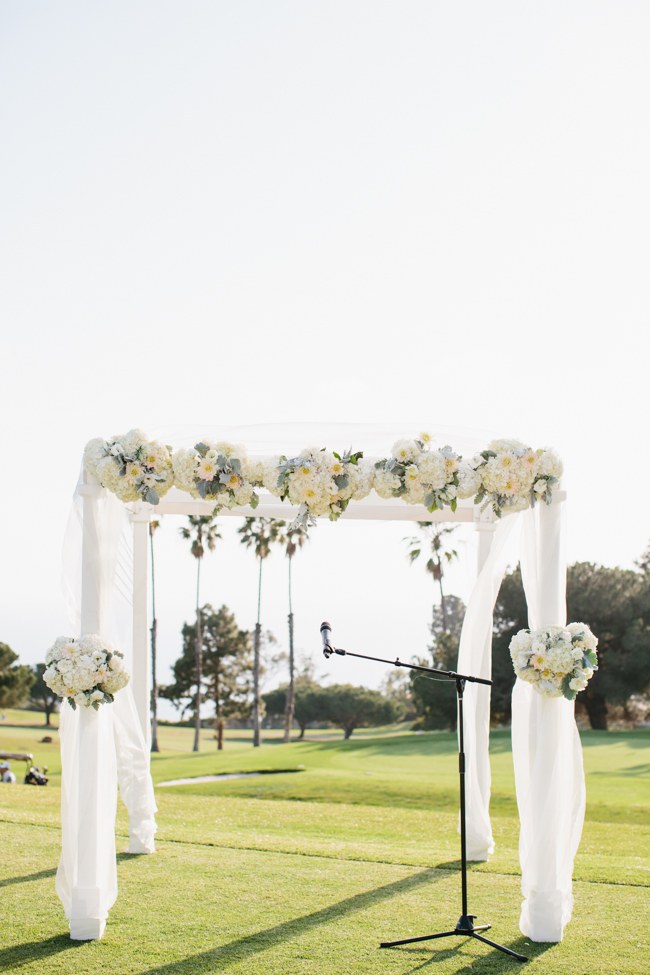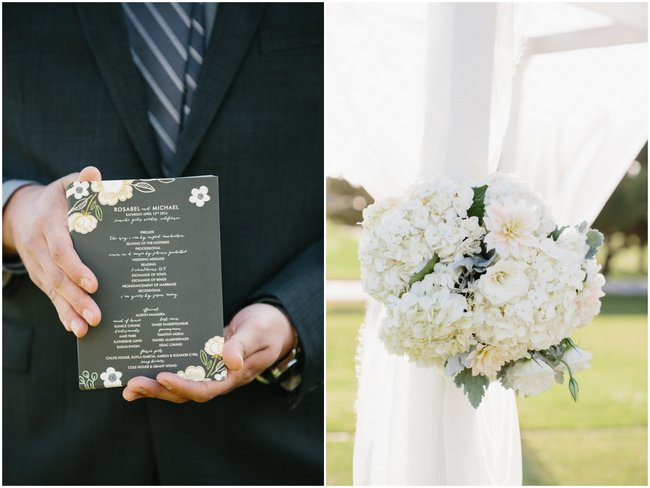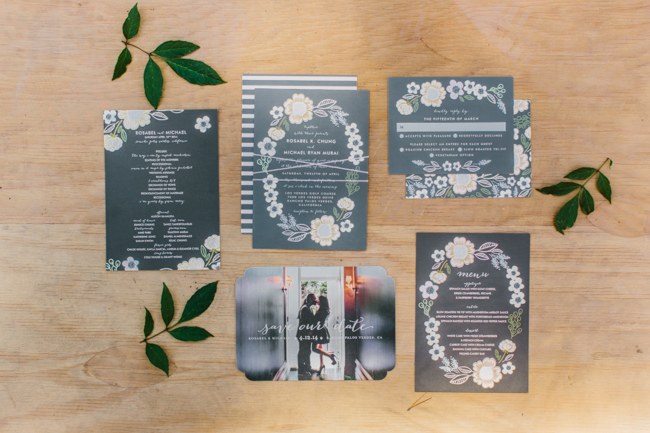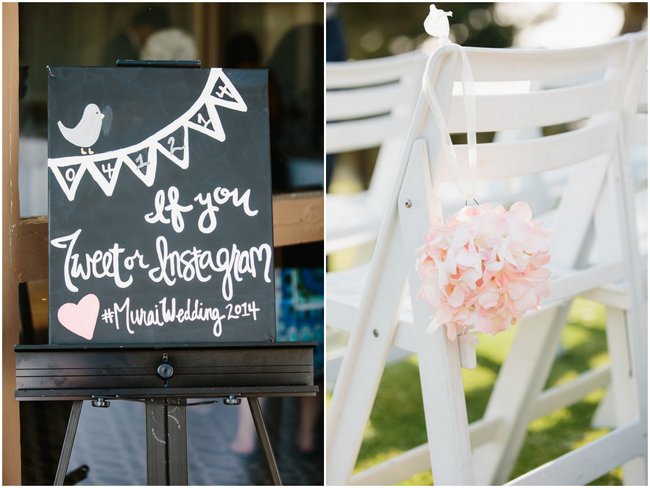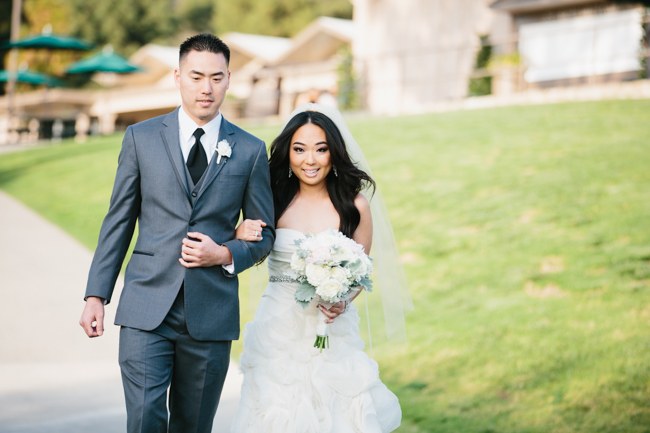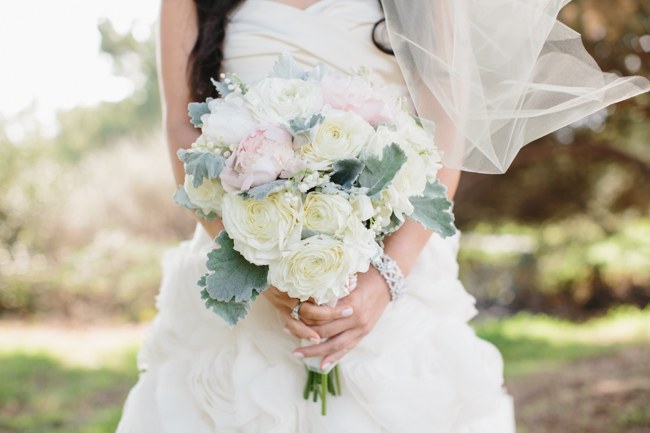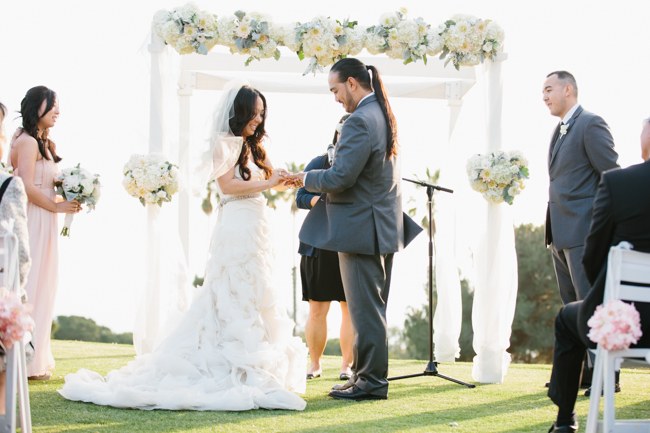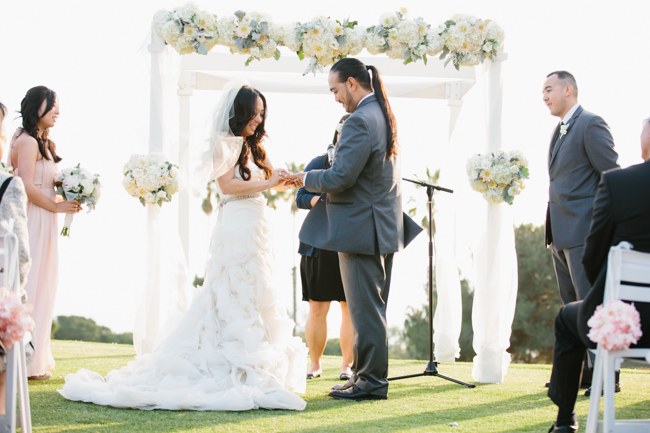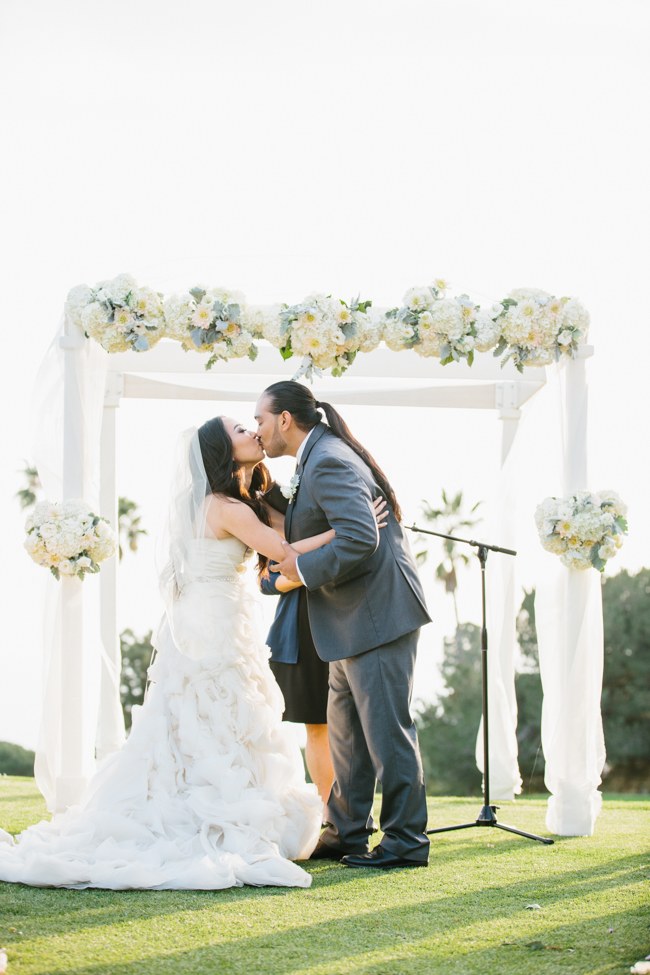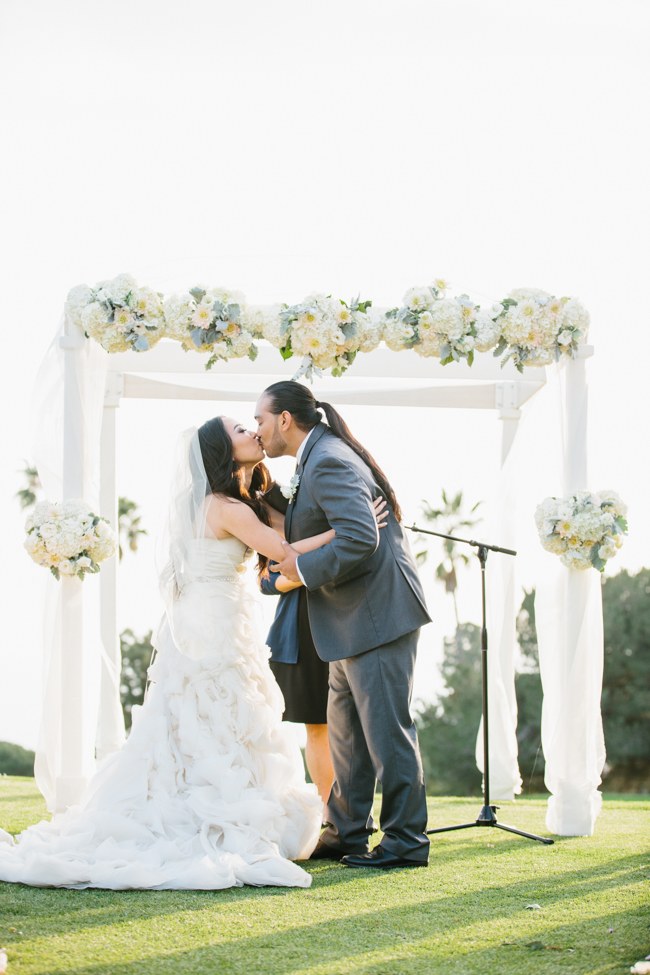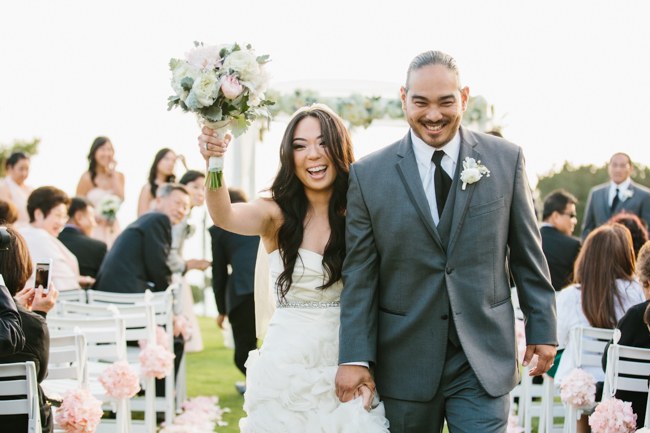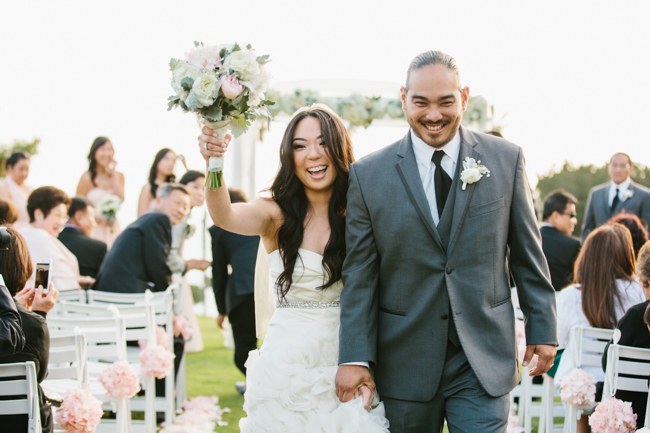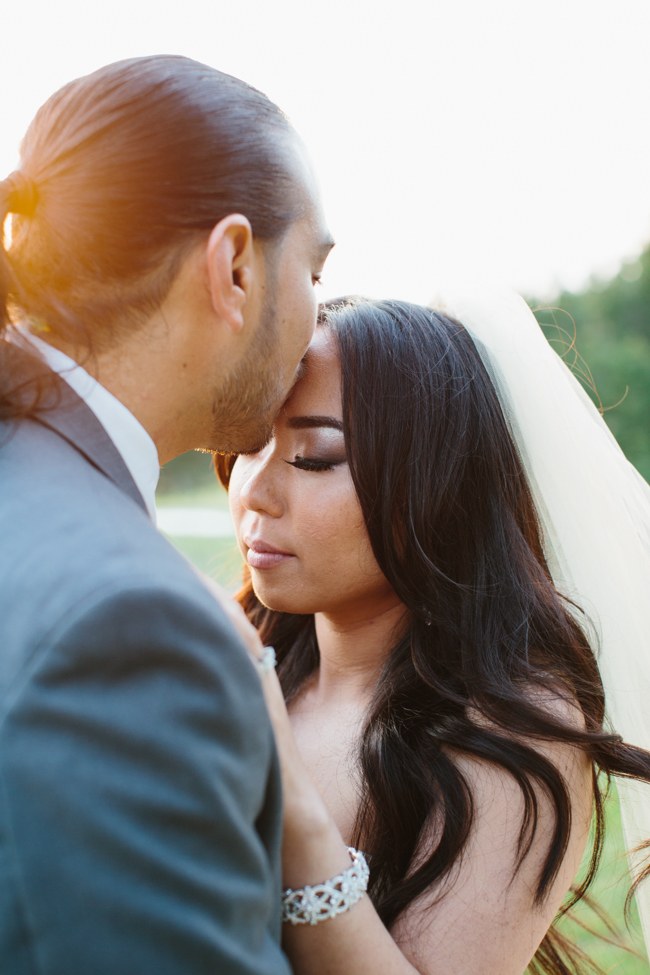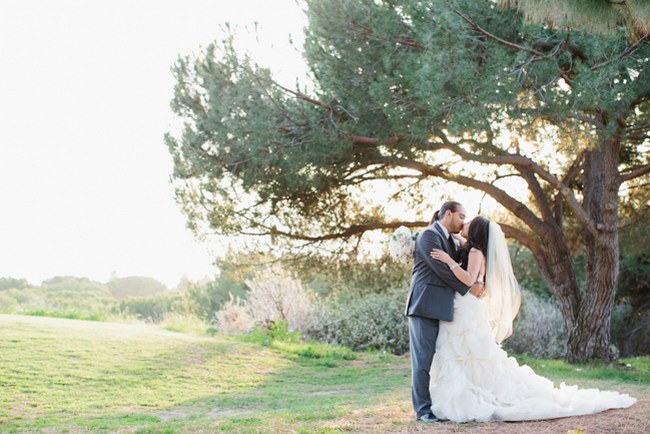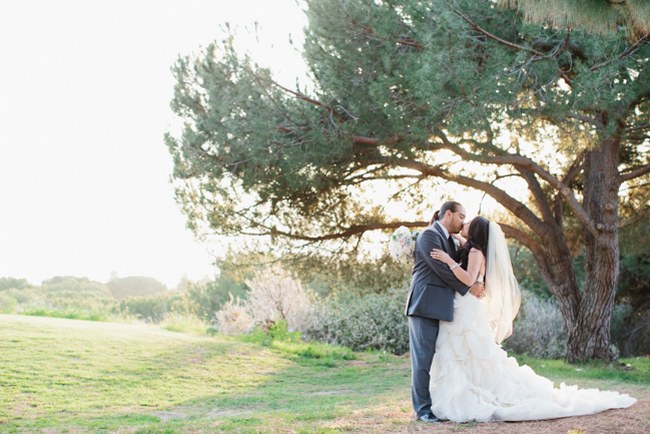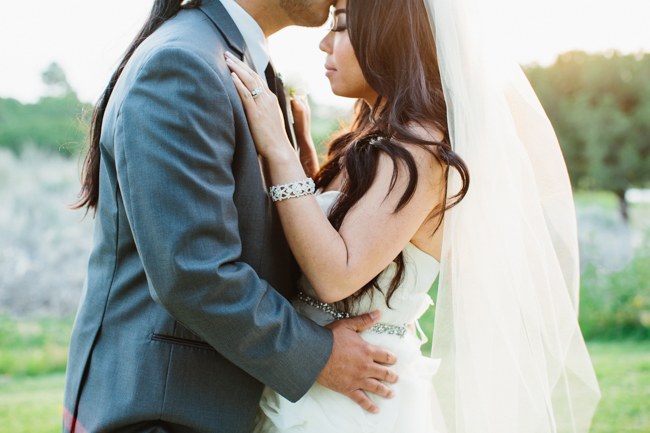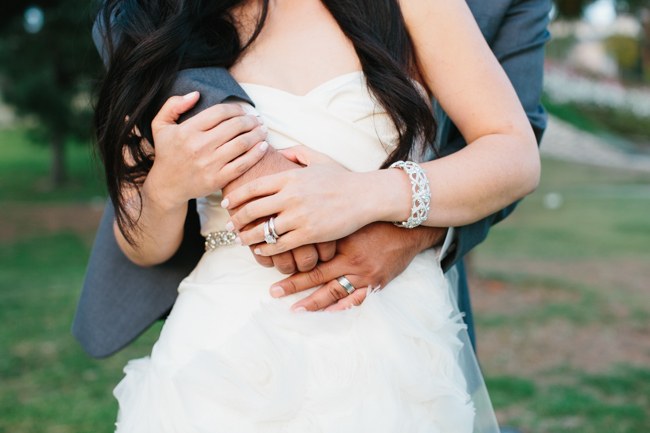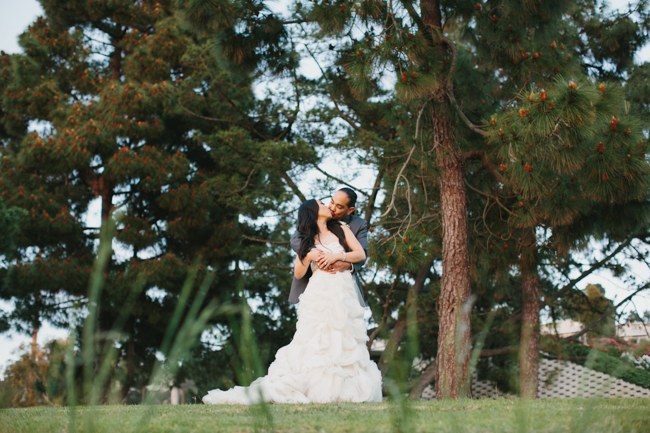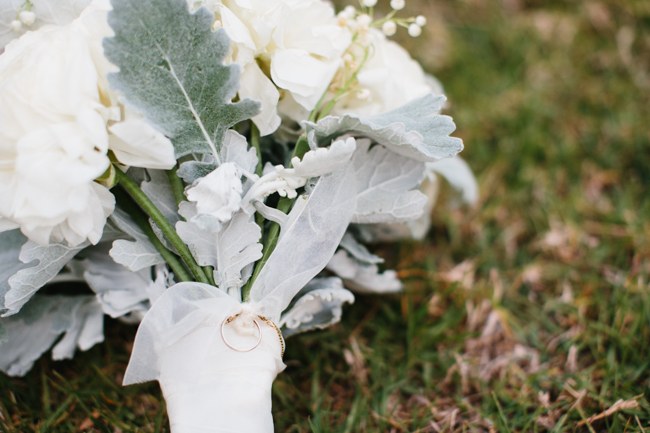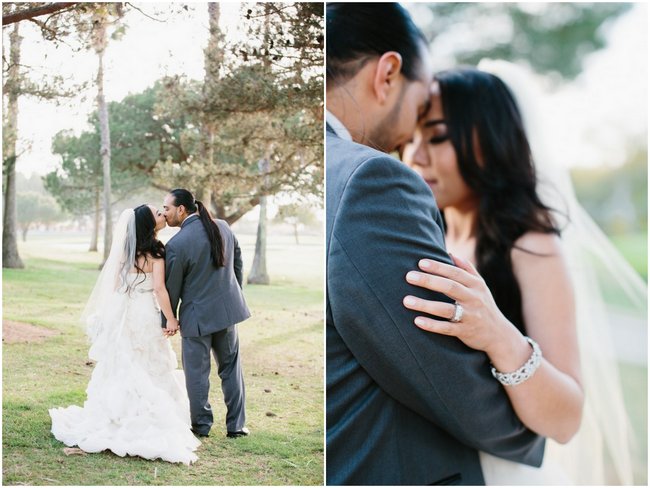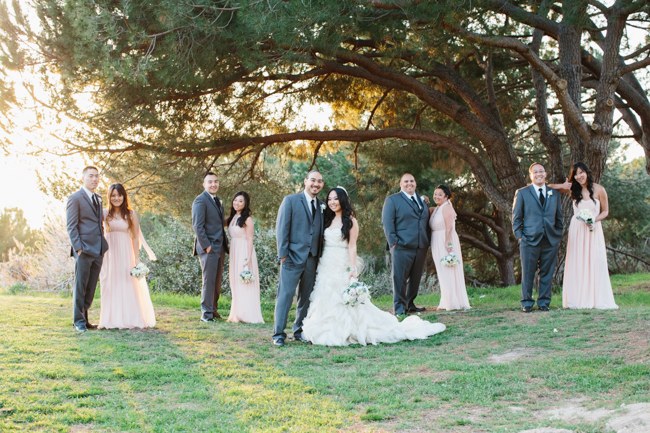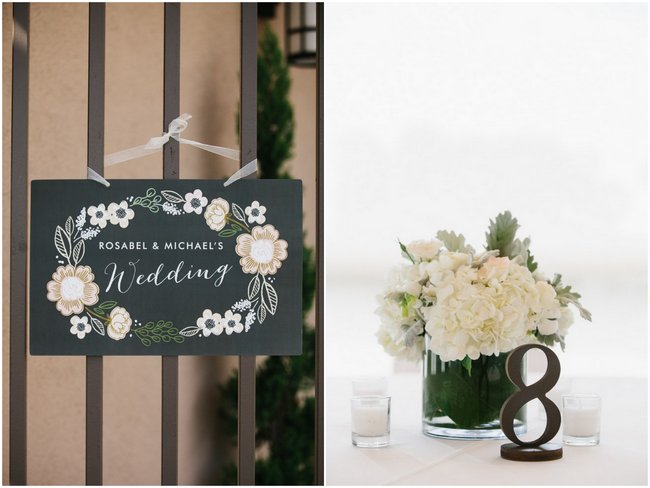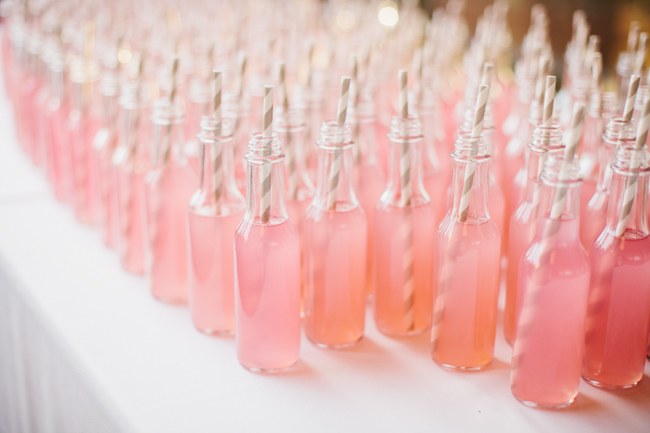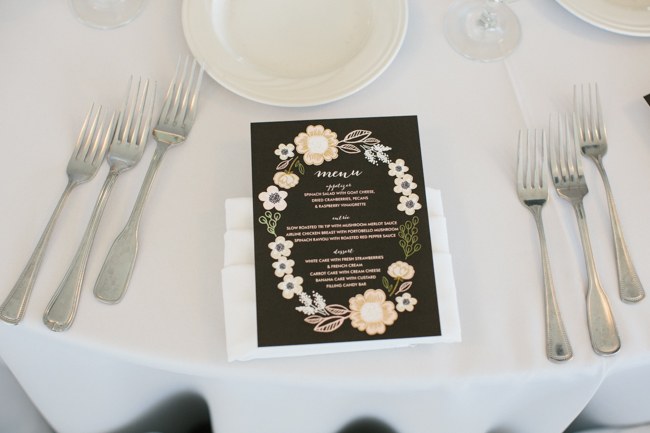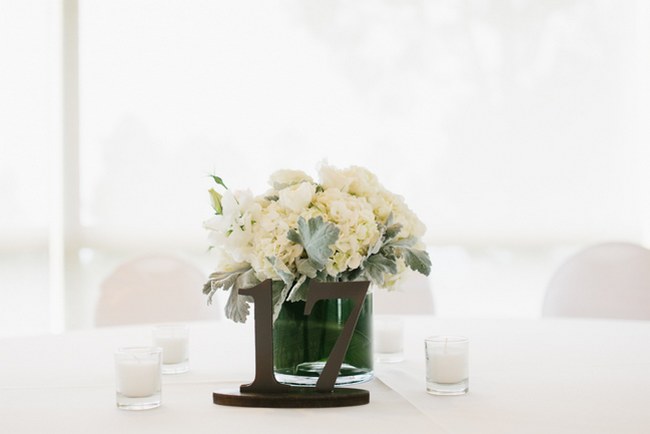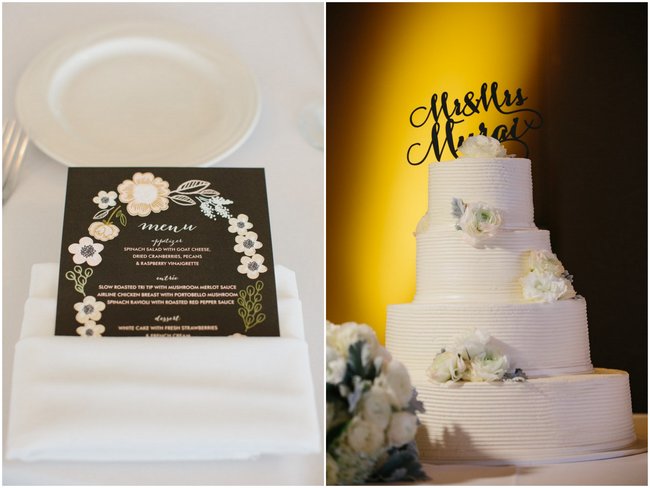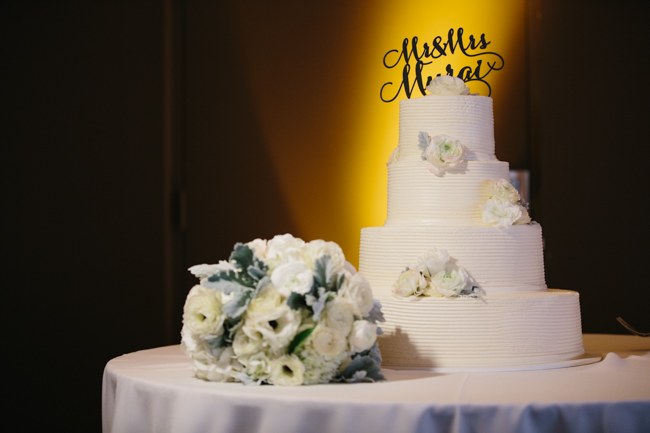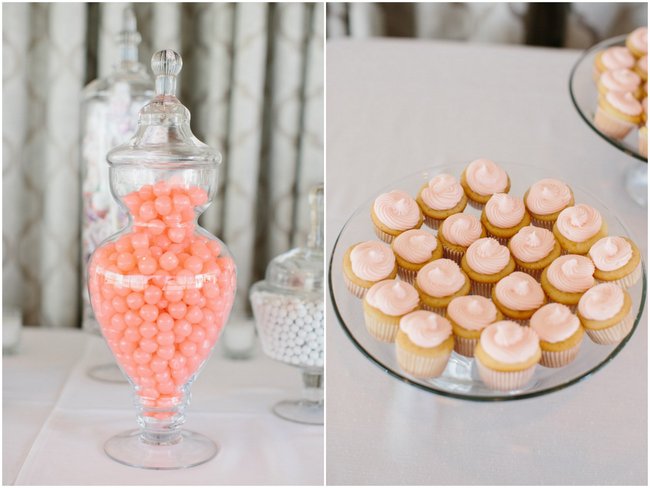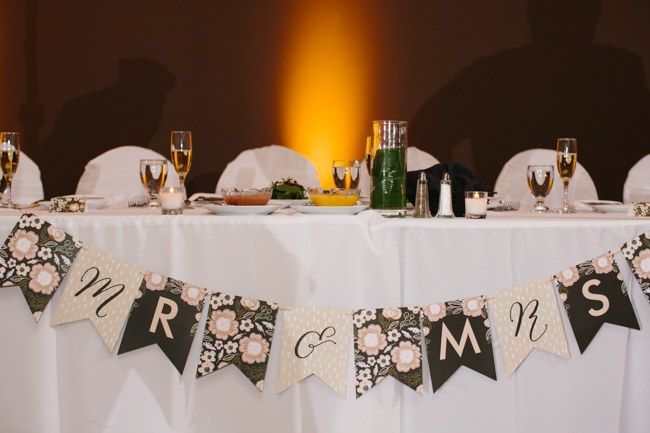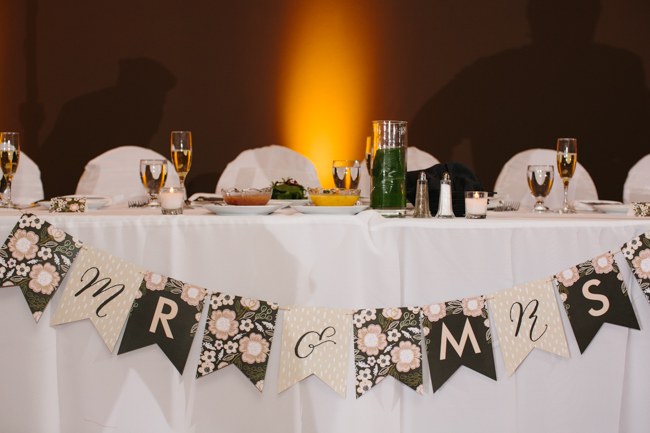 Wedding Playlist: We walked into Young Forever by Jay-z. While listening to the song one night in the car, we knew this song described how we felt: "A picture perfect day to last a lifetime" We danced to Jessie Ware's Wildest Moments as our first dance.
Wedding Planning Advice:
Don't focus about making things perfect because on the day of nothing matters more than knowing you are marrying your soul mate.
Also, making a detailed list of things you know you would want your wedding coordinator to do on your behalf.
 ♥ ♥ ♥  CREDITS ♥ ♥ ♥
Venue: Los Verdes Golf Course | Photographer: Joe and Marianne of  Marianne Wilson Photography | Videographer: What We Do Films (Gaelyn & John Jenkins) | Dress: Vera Wang | Brides Hair & Make-Up:  Susie Chor | Hair & Make Up: Eileen Sandoval | Flowers: Lilypad Florists | Cake: Torrance Bakery | DJ / Music: Hi Resolutions (Steve Kikuchi) | Stationery: Minted | Wedding Planner: Stephanie Nagami | Shoes BHLDN | Suits Vera Wang