Delightfully Pink Glitter Wedding Ideas ♥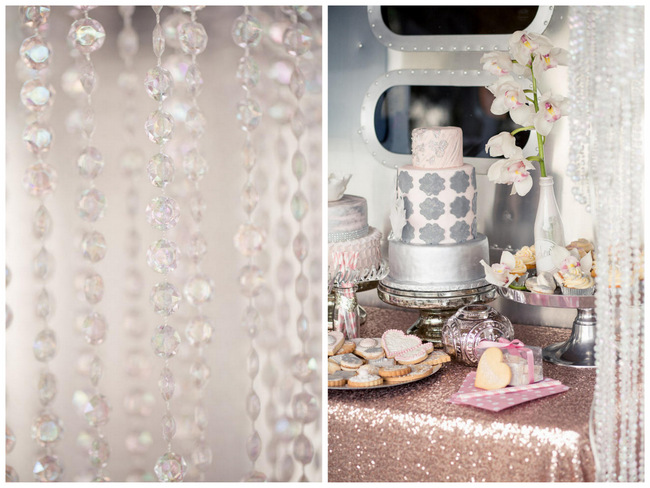 It's such a treat to share today's blush and sparkle wedding inspiration shoot! As seen in Wedding Inspirations Magazine, this session is the first of a glitterrific two-part  feature which Confetti Daydreams was lucky enough to style earlier this year working with some of the best wedding vendors that Cape Town has to offer  including  Tasha Seccombe, Fleur Le Cordeur, Janita Toerien, Erane Hobbs , Blooming Wonderful, Sweet Cakes, Uber Chic and That Little Shop .
The absolutely one-of-a-kind retro cool, individually-styled, vintage airstream trailers at the Old Mac Daddy luxury trailer park in Elgin set the scene for a day of glitter and glamping! If you have not yet spent a romantic weekend shacked up in a trailer for two at the Old Mac Daddy trailer park, or are looking for a totally unique wedding venue set in forest, do yourself a favour and make a booking ASAP. Each trailer has been uniquely decorated with a retro-kitsch and super-fun theme – think Mills and Boon, Love Cake, Give Bees A Chance and more – there's literally nothing else like it in Africa, and quite possibly the world!
Photographer, Tasha Seccombe, who is not only a highly talented photographer with the gift of a kick-ass stylist's eye, but one of the nicest and most down to earth people you'll come to meet, was superhero-like in her ability to capture every last detail to perfection. Absolutely the type of person you'd feel super relaxed and comfortable around to have capture your wedding day memories while trusting that each photograph produced will be a little work of art.
 Blush and Sparkle Glitter Wedding Inspiration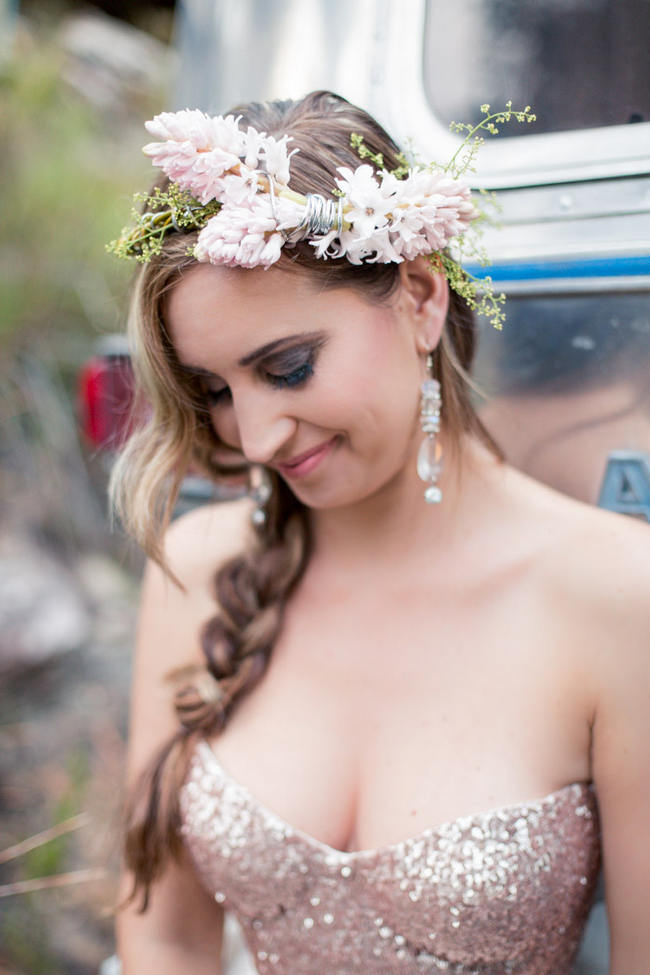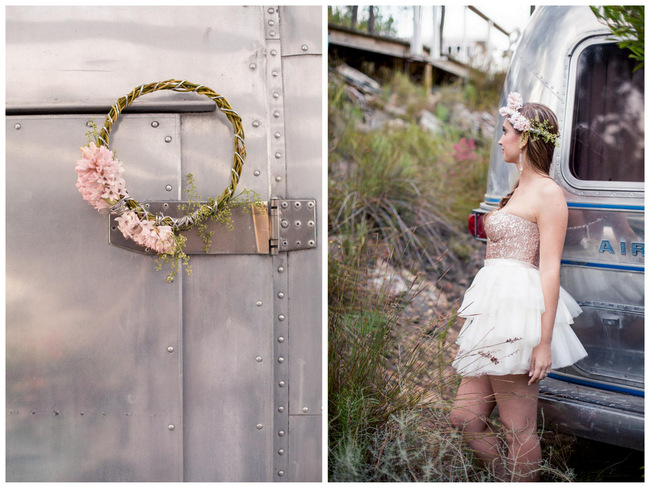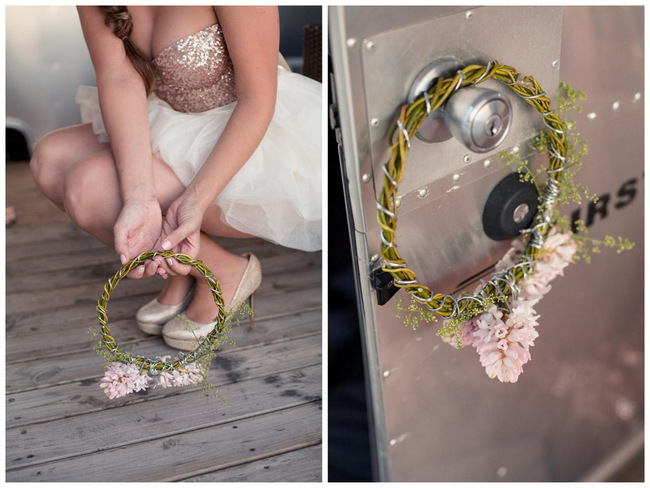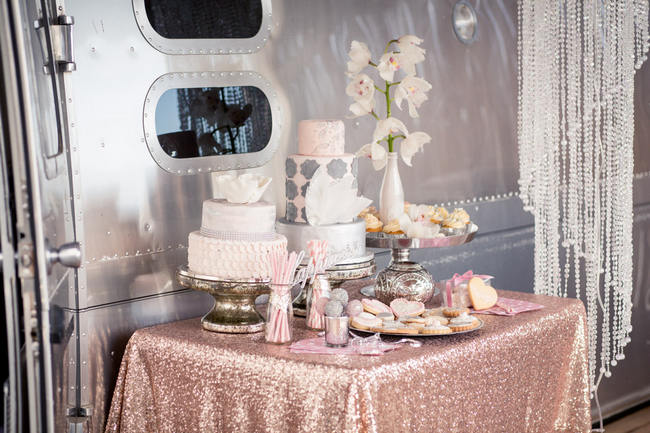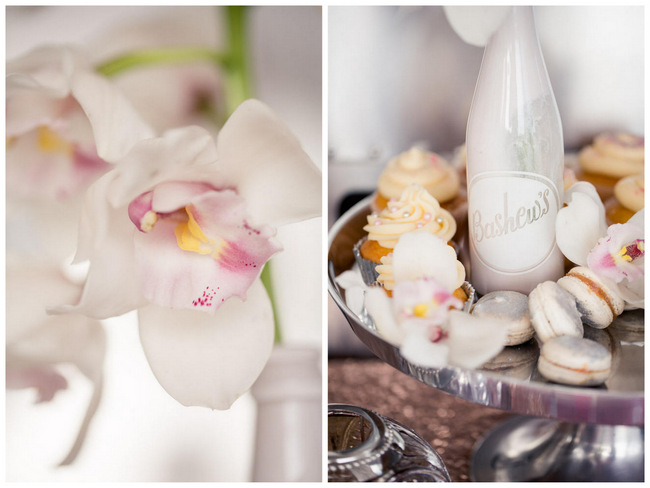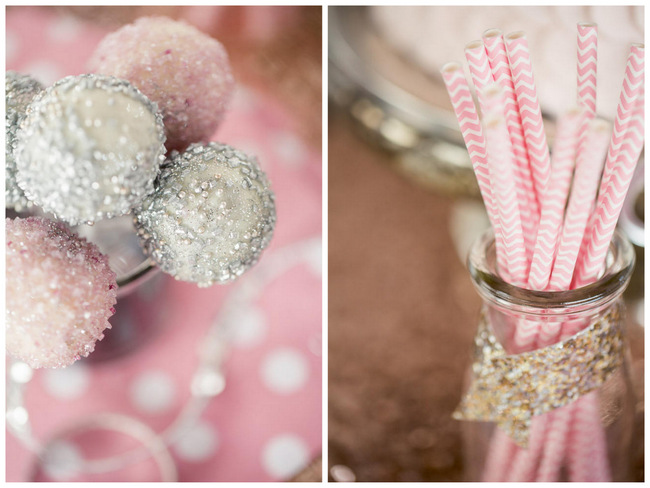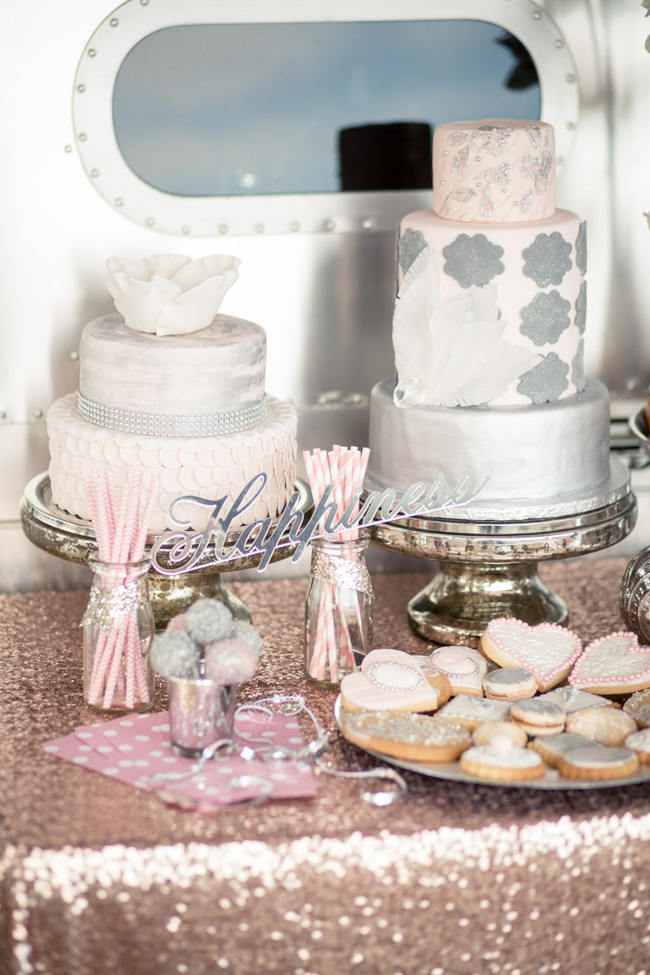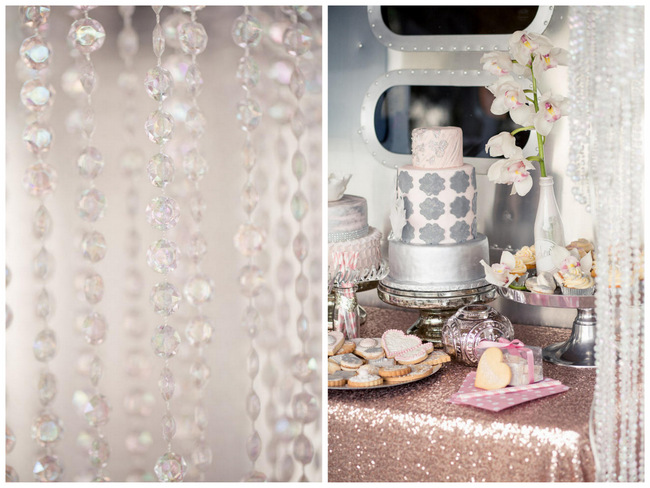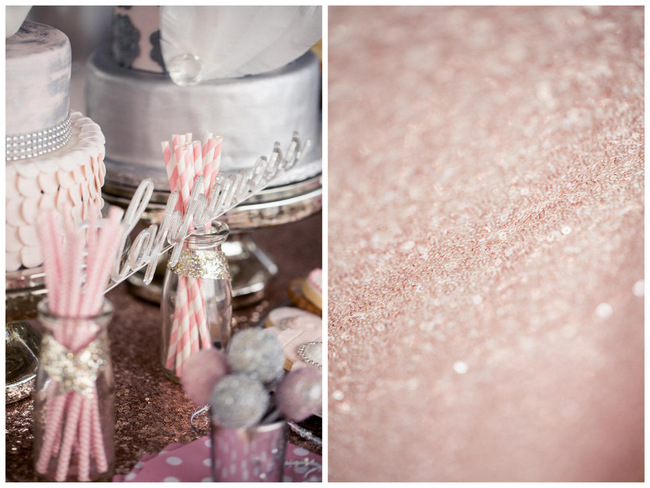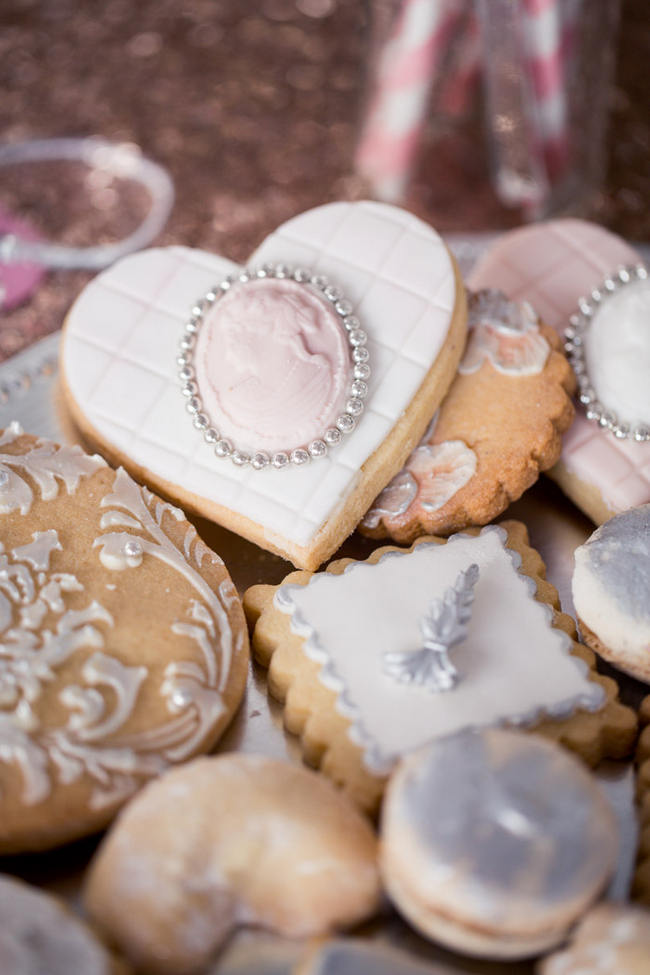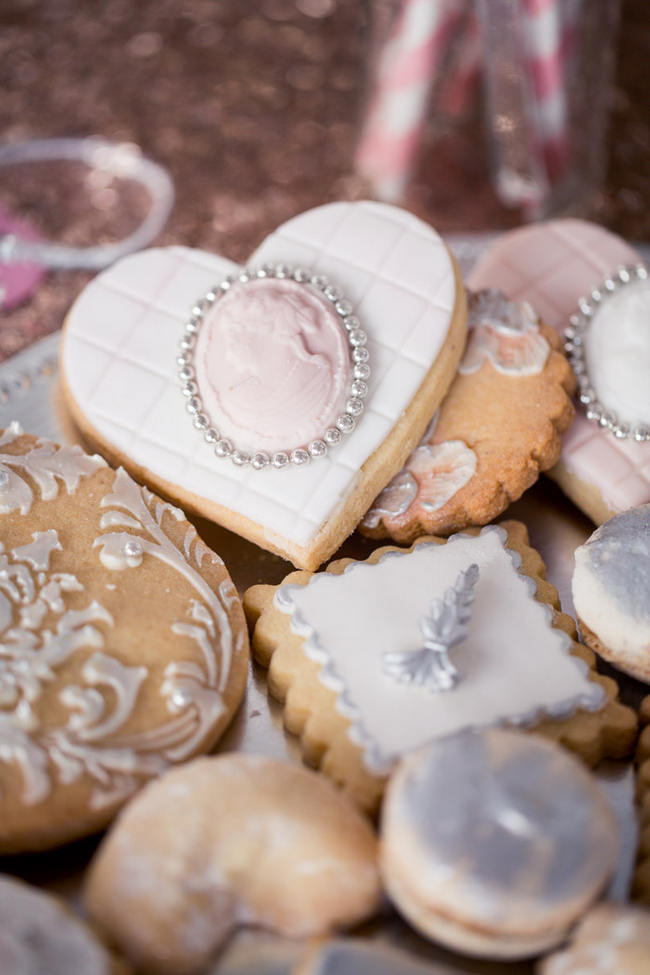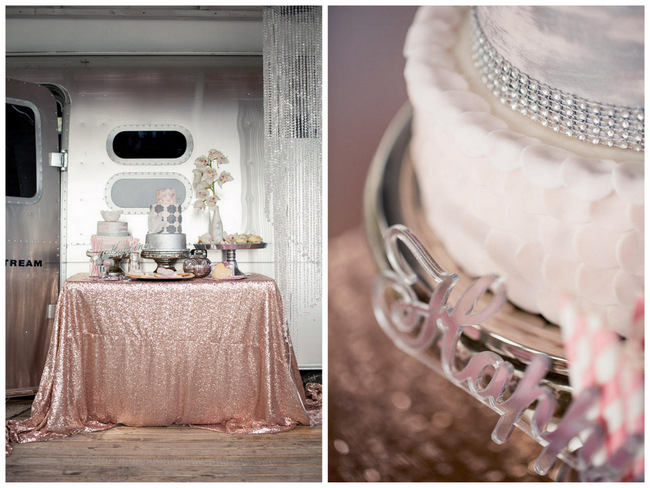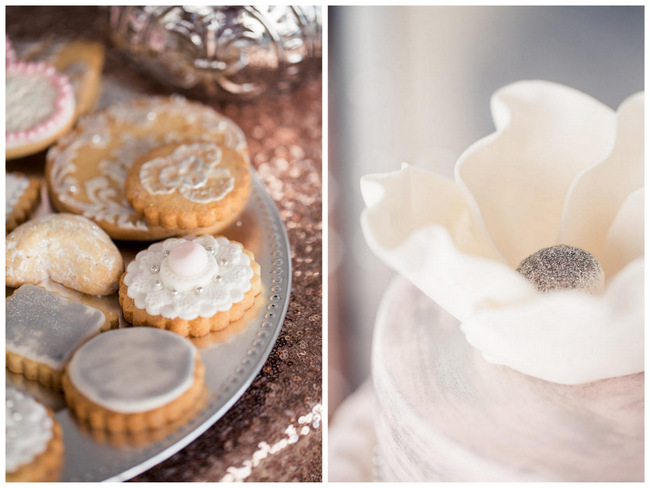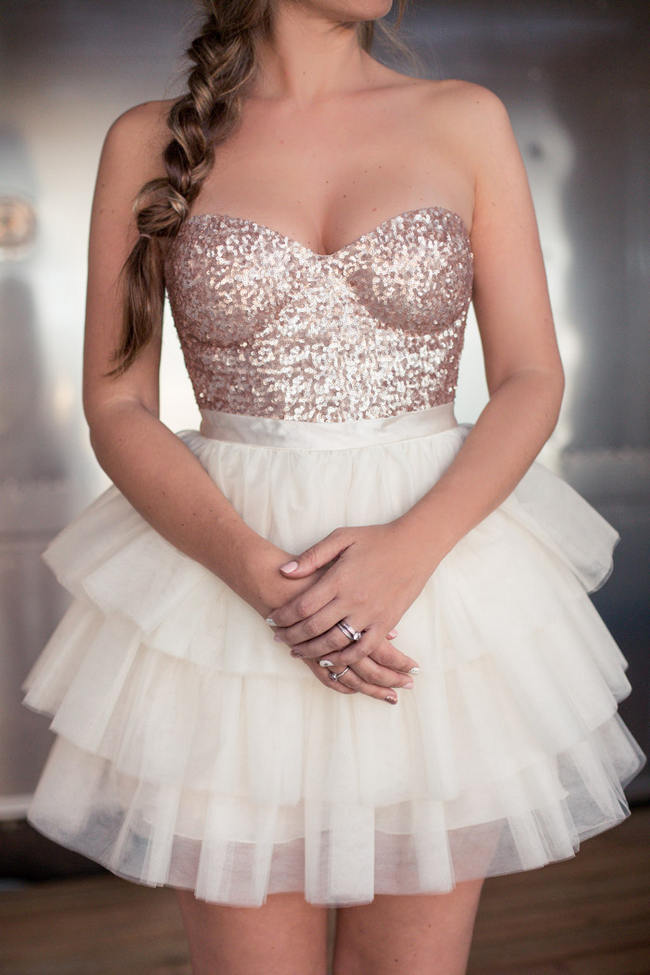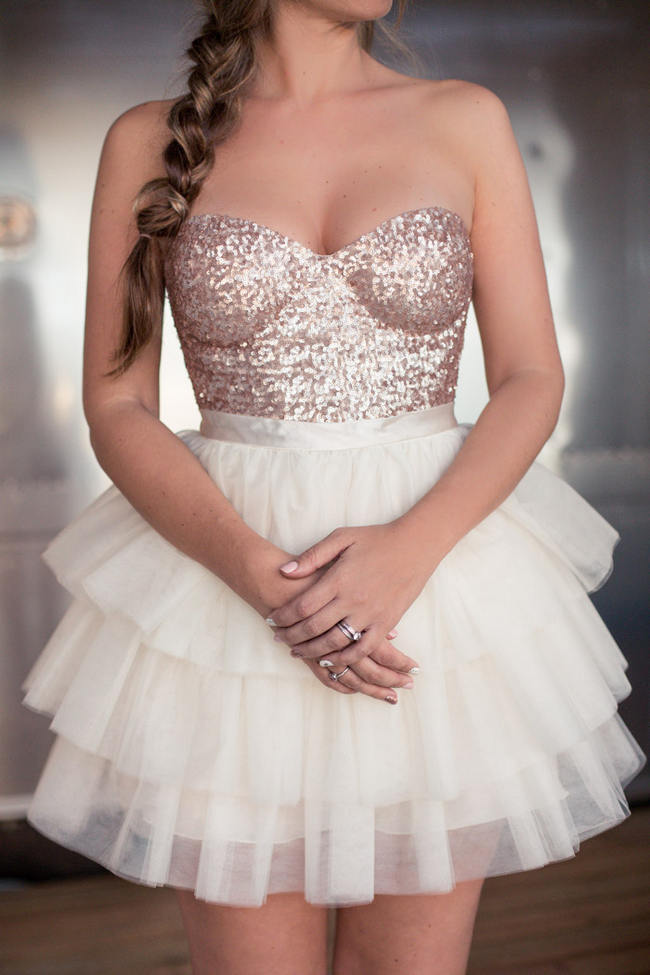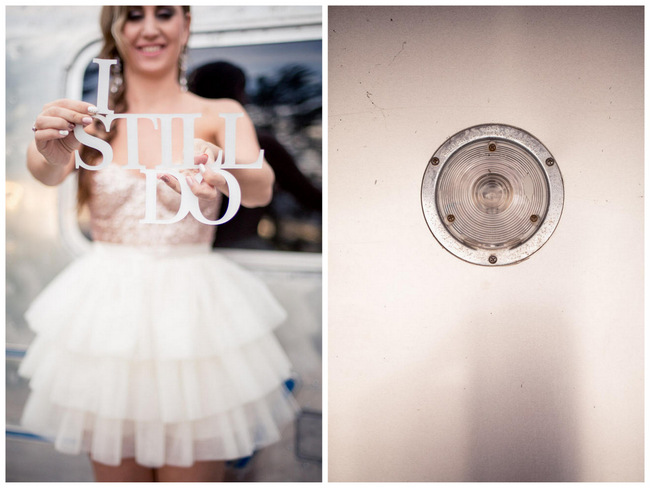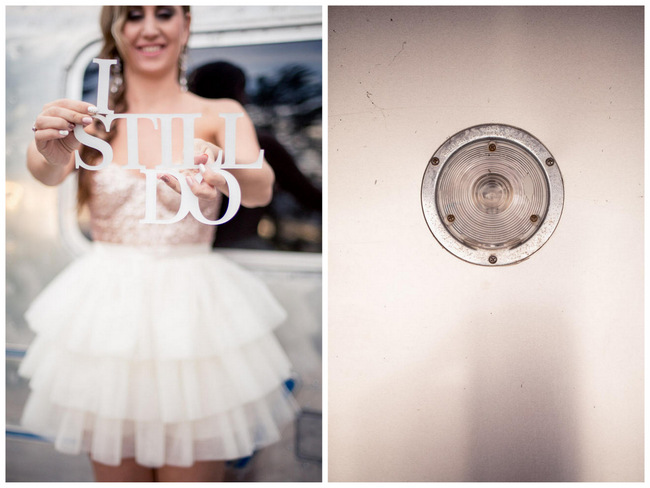 Blush and Sparkle Glitter Wedding Inspiration
The cute-as-a-cupcake pink sequined bustier and layered tulle skirt was created by Janita Toerien especially for this blush and sparkle styled shoot. Seriously, could you not just eat it up?! Ladies, if you're lucky enough to book Janita Toerien to design your wedding gown, you can expect nothing but the most exquisite attention detail and fabulous fabrics. Talented make-up artist, Erane Hobbs, who we absolutely love working with, styled two looks for the shoot. How cute is that messy side braid and doesn't is just work perfectly with the blush floral wreath made from delicate pink hyancinth blooms? The floral crown was created by the uber-gifted Heike, of Fleur Le Cordeur – we're kinda obsessed with her work!
To add another layer of sparkle-icious glitter and glamor to the shoot wedding inspiration shoot, we styled our dessert table with a fabulous chandelier and a totally stylish sequined tablecloth in blush. These were sourced from Uber Chic who stock THE most divine event linens that are 100% on trend, including those melt-in-your-mouth, totally Pinterest-worthy ruffle chair covers which we all love so much.
The fun silver signage and awesome laser cut goods, cake stands and hiring items from Blooming Wonderful added even more sparkle to the table, which was filled with the ridiculously pretty cakes and confectionery created by Wilna of Sweet Cakes. A glitter themed event would not be complete without a cake and treat table decked with sparkly sweets – think silver macaroons (which make delicious favors, too), glittering cupcakes, heart-shaped biscuits in pink and silver, cake pops dusted in sparkling sugar and decadent cakes decorated from top to bottom in pinks and metallic accents.  Striped paper straws, glitter tape and reams of ribbon from That Little Shop  added the fabulous final touches which will take any dessert table filled with treats (that tasted just a good as they looked) from sweet to stunning!
Stay tuned for the second part of this inspiration shoot with a ridiculously ravishing sequined wedding gown from Anna Georgina by Kobus Dippenaar, a sweetheart table for two in the forest and a bouquet featuring the most beautiful golden lotus flower that I've ever seen. Yipee!
 ♥ ♥ ♥ TALENTED VENDORS ♥ ♥ ♥
A huge thanks goes to all of the amazing wedding artists that worked to created this sparkly styled session.
Photography Tasha Seccombe // Concept and Styling: Confetti Daydreams Wedding Blog // Venue: Old Mac Daddy // Dress  Janita Toerien  // Glitter Linens and Chandelier Uber Chic // Laser Cut Goods, Cake Stands and Hiring Blooming Wonderful // Hair & Make Up Erane Hobbs // Flowers Fleur Le Cordeur //  Cakes & Confectionery Sweet Cakes // Paper Straws, Tape & Ribbon That Little Shop // As seen in Wedding Inspirations Magazine //