BERTA's 2016 Bridal Collection Runway  ♥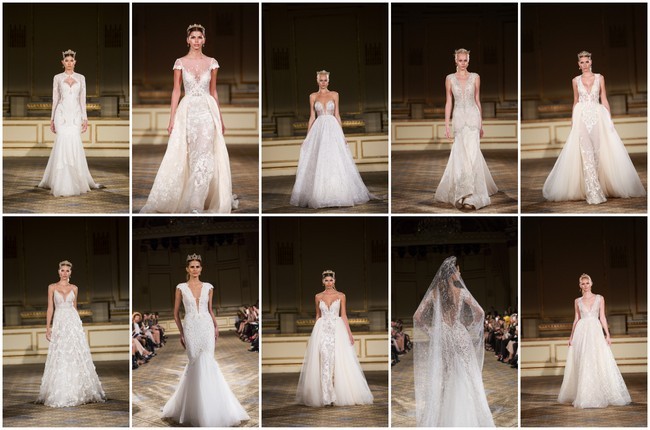 Today we are so excited to be sharing these insta-ready, insta-stunning snippets from BERTA's unveiling of their 2016 collection. Hot off the runways of Bridal Market, the showing reveals that the new BERTA collection is a regal masterpiece – an incredibly sophisticated, avant-garde collection.
Carrying on with today's baroque theme, inspiration for this collection came from 18th century in Western Europe. Those days were the aftermath of the French Revolution – a time when women started wearing more figure emphasizing clothing. BERTA zoomed-in on this magical era, and drawing much inspiration from it. BERTA is very much known for her figure hugging cuts and accentuating silhouettes, and using those styles along with such grand and regal designs have created a match made in heaven.
BERTA's 2016 Bridal Collection
BERTA made use of many new materials and handcrafted beadwork, to achieve completely new styles and patterns. This collection is characterized by the use of new tones of color – lots of nude, champaign and dark ivory. Many of which are combined with silver appliques and embellishments.
In order to achieve a timeless regal look, BERTA had combined many new elements in some of her creations, such as beaded boleros, tulle capes, beaded cathedral veils, and detachable dramatic tulle & lace trains.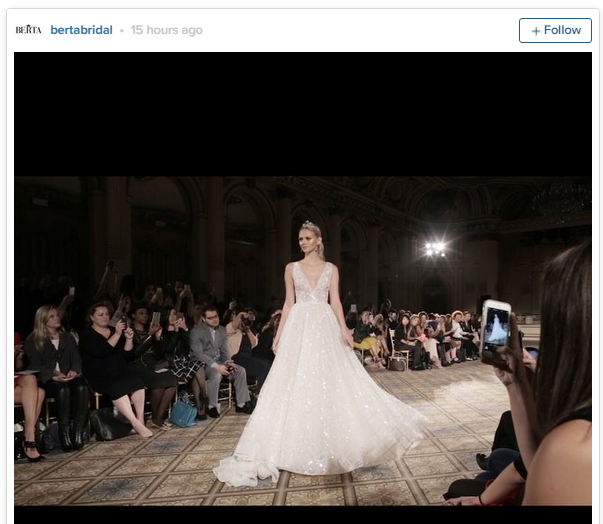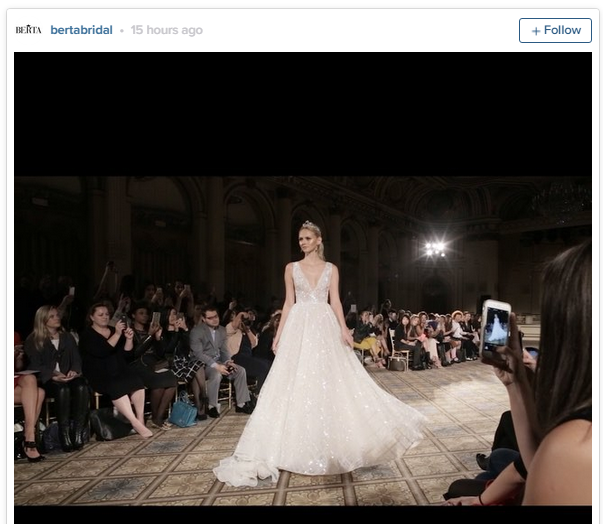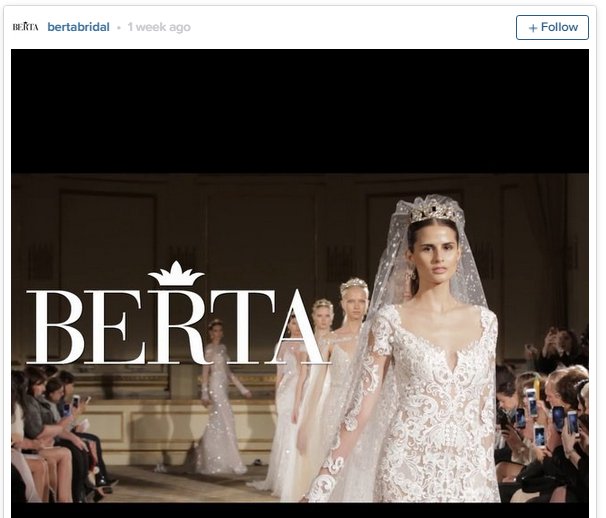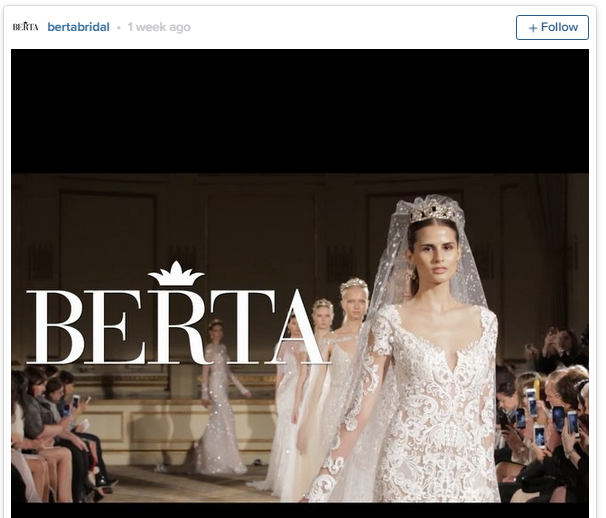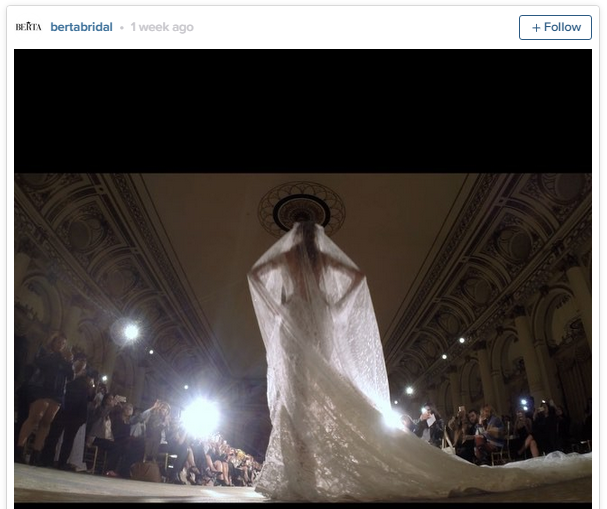 BERTA's 2016 Bridal Collection Runway
And to make sure you're able to get up close and personal with all of this fab detail, we have some gorgeous runway photographs from BERTA's collection reveal to share with you too: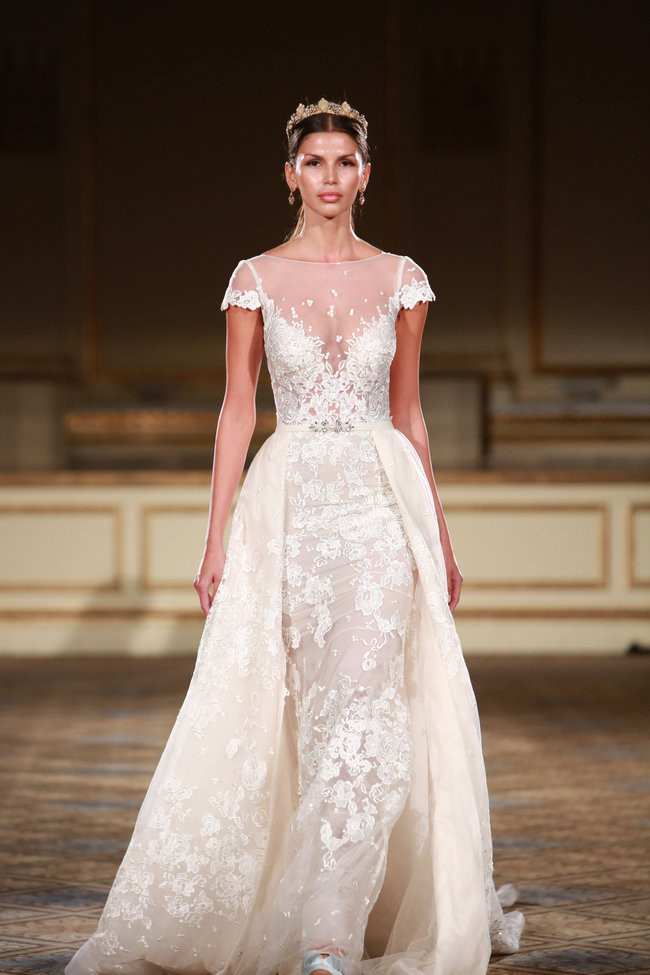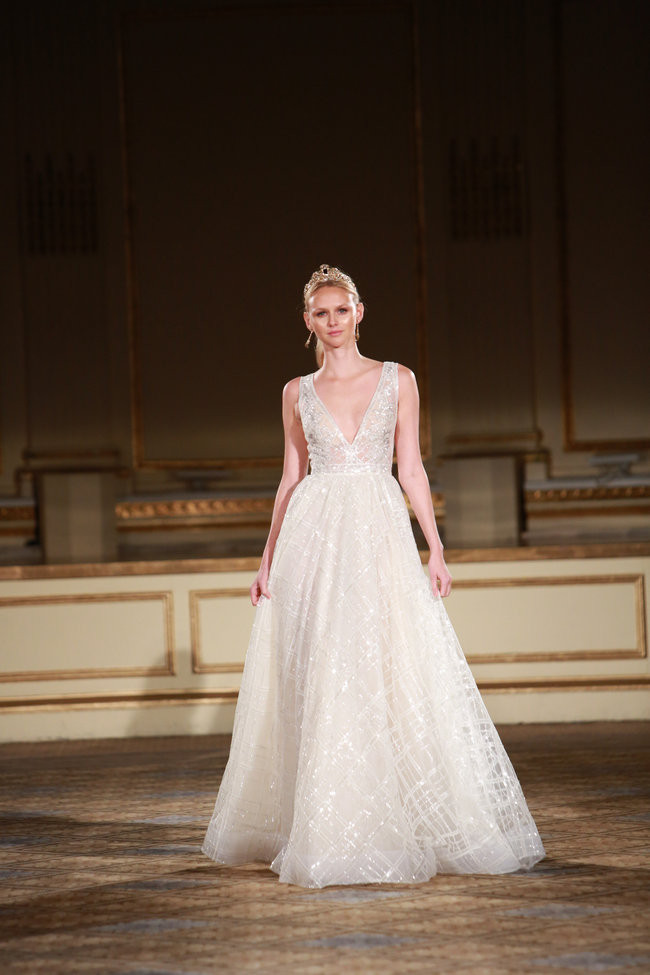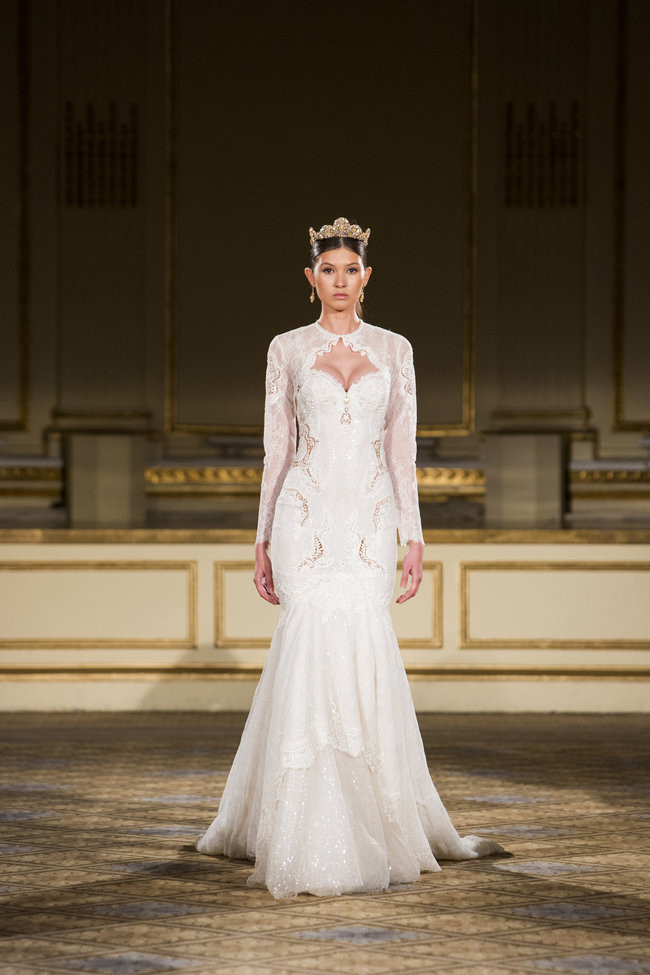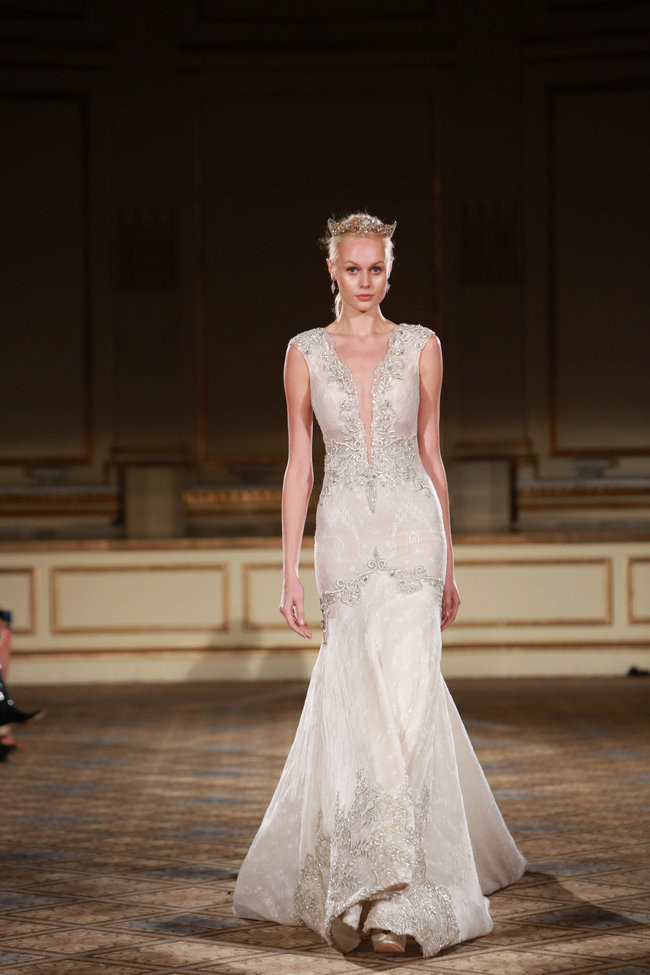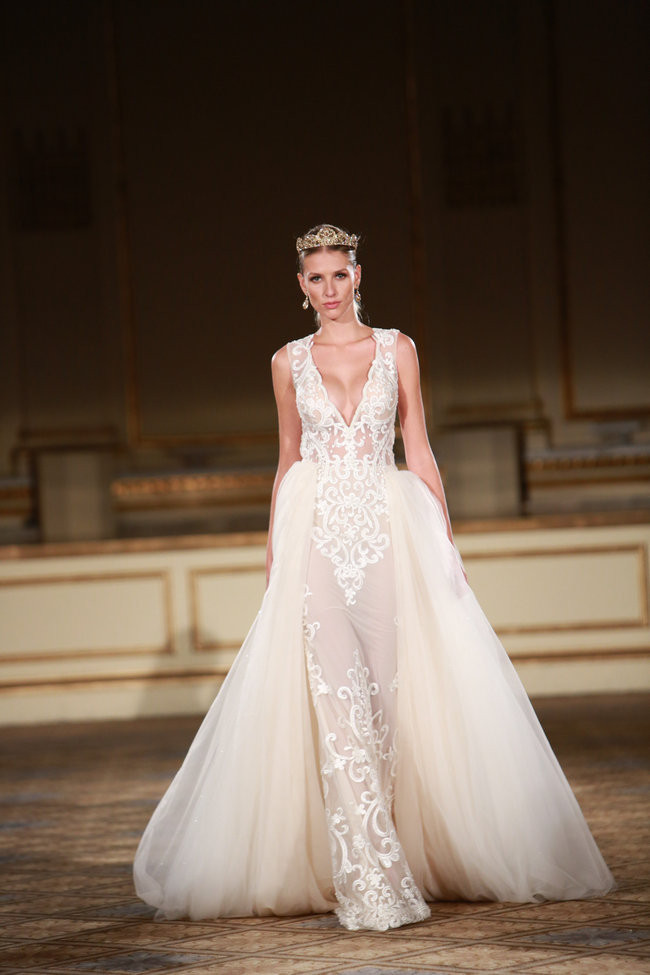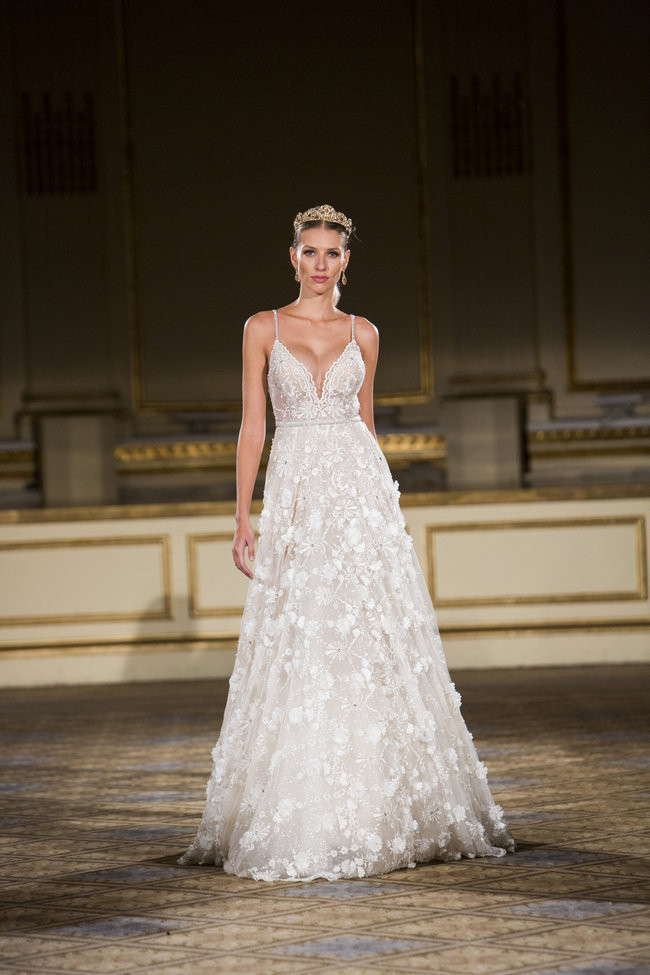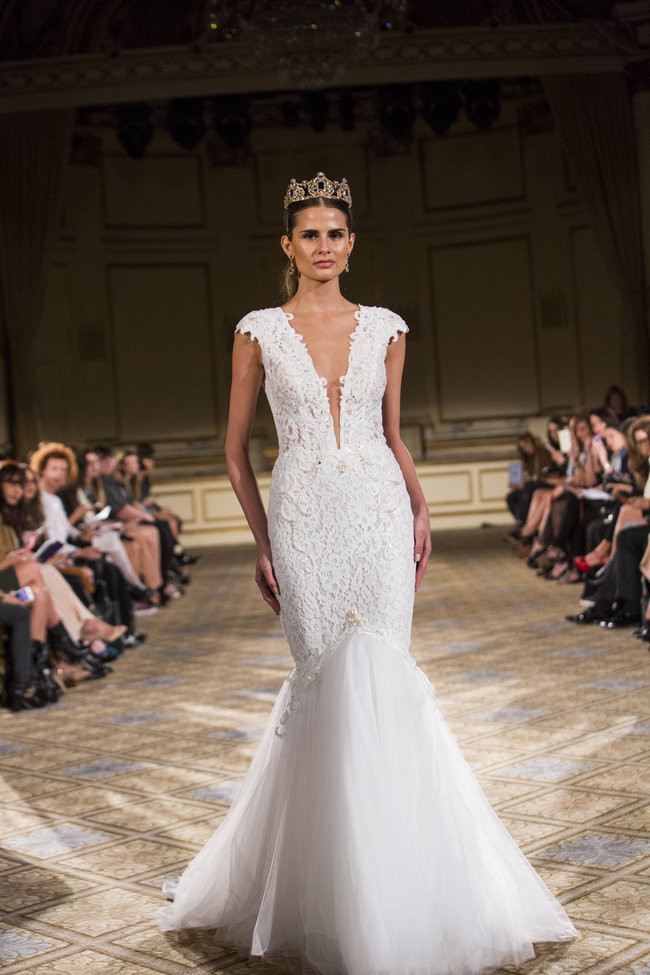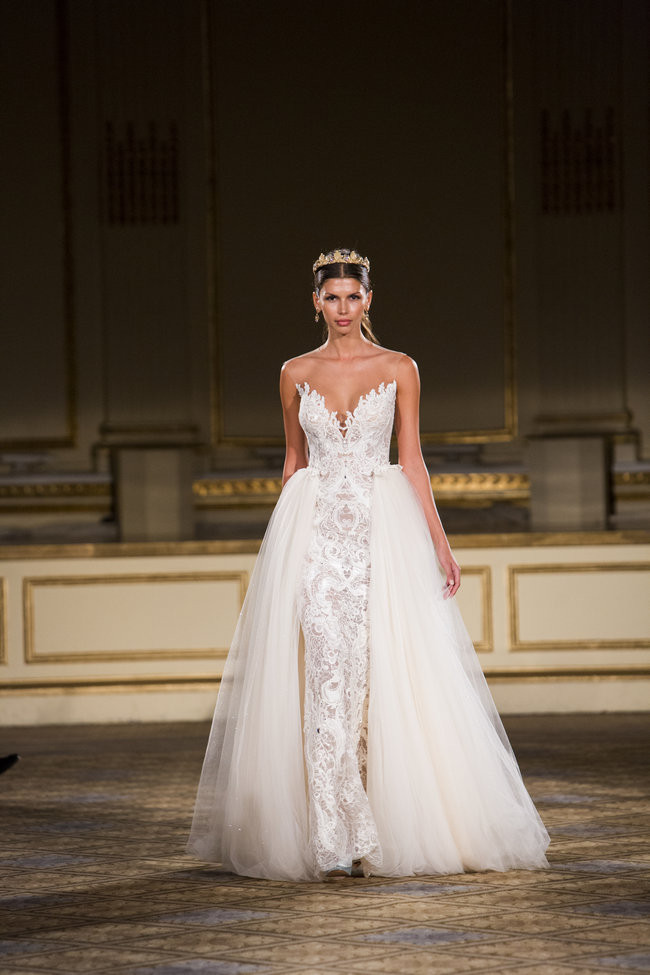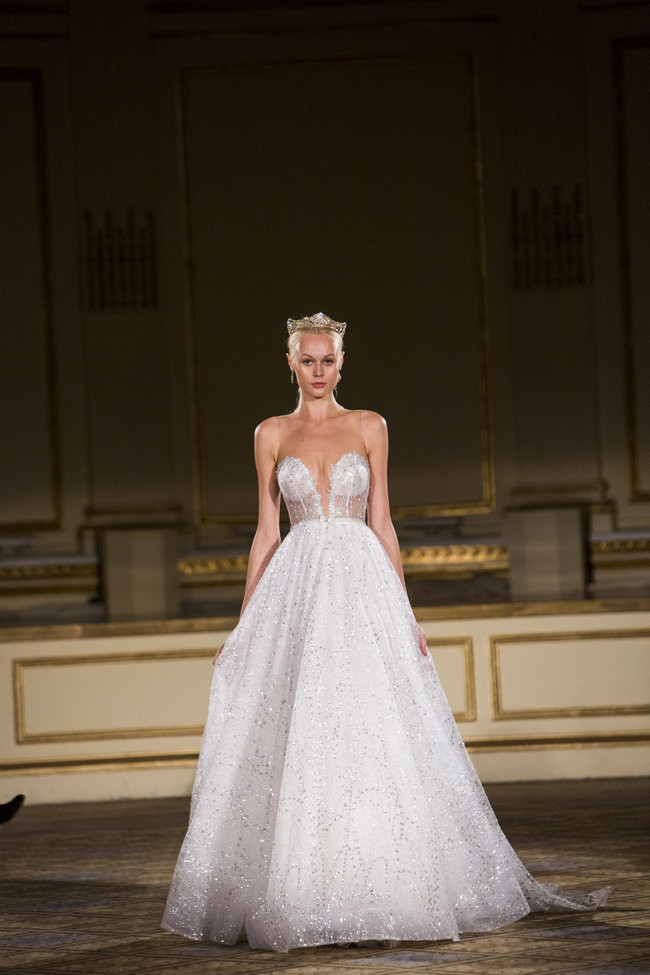 Make sure you follow BERTA on YOUTUBE  and Instagram for more sneak peaks from the 2016 collection reveal. Thanks to Berta for sharing these runway images with us – we can't wait to share the official collection release with you in just a few short weeks. Seriously, we love this time of the year!
 ♥  ♥  ♥  Credits  ♥  ♥  ♥

Gowns Berta // Videographer – Bowen Films //  Photographer – Duke Images //  Crowns – Maria Elena Headpieces