Avant Garde Marie Antoinette Wedding Ideas ♥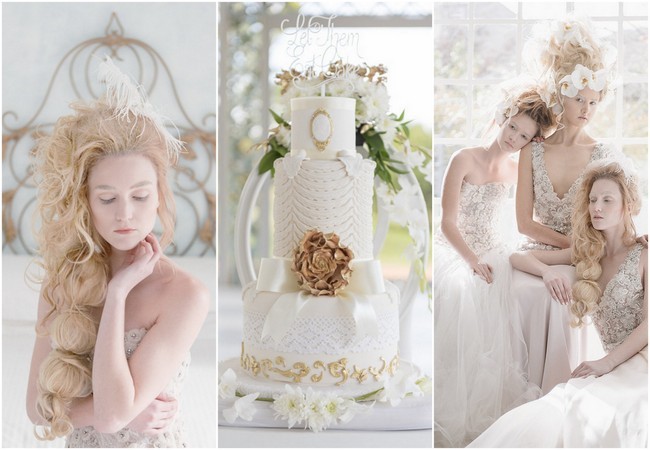 Inspired by the hair and make up of the late baroque era, Rococo era, make up-artist Adri Hugo and Samantha of ST Photography bring us these super creative and oh-so-luxe rococo-inspired Marie Antoinette wedding ideas, set at Belair. The couture bridal shoot showcases avant garde hair and beautiful gowns set to inspire brides wanting to acheive a Haute Couture inspired look. Working with the beautiful dresses from Kobus Dippenaar Atelier  the team created a very dramatic yet elegantly romantic look working with a palette of white, nudes, gold ,touches of blush pinks. And let's not get started on that majestic cake by Sugar Cakes!
"During the later of the 18th century hair and makeup became strong symbols of aristocracy, " shares Adri. "France, in particular, had a focus on hair styling and cosmetics application where men wore wigs – white being most sought after as a status symbol due to their rarity. To create texture hair was frizzed, waved or curled, waved."
It was around this time that the now infamous Marie Antoinette's penchant for flamboyant hairstyles, over the top jewelry and love for luxe embellishments developed.  Heavy make-up and skin painted severely white became desirable, much more so than skin that was naturally fair. Men and women painted not only their faces, but their shoulders white too. A strong red lip created an almost mystical contrast.
"I recreated the typical powdery-white skin but kept the cheeks and lips nude as well to incorporate our choice of a nude theme," shares Adri. "I wanted to created hairstyles true to the era but with a modern twist. The hairstyles had the shapes of the 1800 but was softer and less structured to make it more modern.
The Beanstalk Group included a stylish and trendy Phoenix Chair in their Marie Antoinette wedding shoot: "It combines the classical styling of the quintessential wedding chair – the tiffany – with the rounded back detail of the Louis chair, making for an elegant, classic seating option. We adorned the chair with dried hydrangea which we sprayed gold, white chrysanthemums, ruscus and dendrobium orchids."
In keeping with the powdered-white styling of the models, they chose a neutral palette of beiges, creams, nudes and whites with gold accents for the table setting. "An eggshell rose embossed cloth formed our base, and for the centerpiece we created an over the top floral runner cascading down the table top and spilling out over the floor using many, many chrysanths, roses, amni visage lace, tulips, dried and gold-sprayed hydrangea, ostrich plumage feathers, dragon snaps and the most decadent of flowers: phalaenopsis and dendrobium orchids."
We wanted to keep the emphasis on the opulence and luxury of the floral arrangements, they opted not to set underplates and napery. "Instead, we set two ribbon-tied teacups and saucers with a simple grey fluer-de-lis design to portray the legendary, indulgent tea-parties of the French queen. By keeping the place settings simple, we could find a nice balance between over-the-top and elegant."
The gorgeous cascading bouquet was created by Paramithi: "Marie Antoinette adored flowers and used them copiously in her personal adornments and decorations. So an exquisite bouquet was in order to reflect her immaculate taste for the finer things in life. Orchids, Antique Roses, Tulips, Peonies, Blushing Brides and decorative Kale (for a touch of fun) were used for this bouquet. Those who managed to have a glimpse of her private chateau in Versailles will know gold was a must – and so delicate gold touches of ferns and orchids completed the look and added a feeling of royalty."
Marie Antoinette Wedding Ideas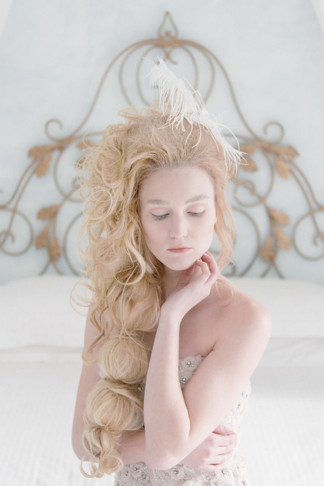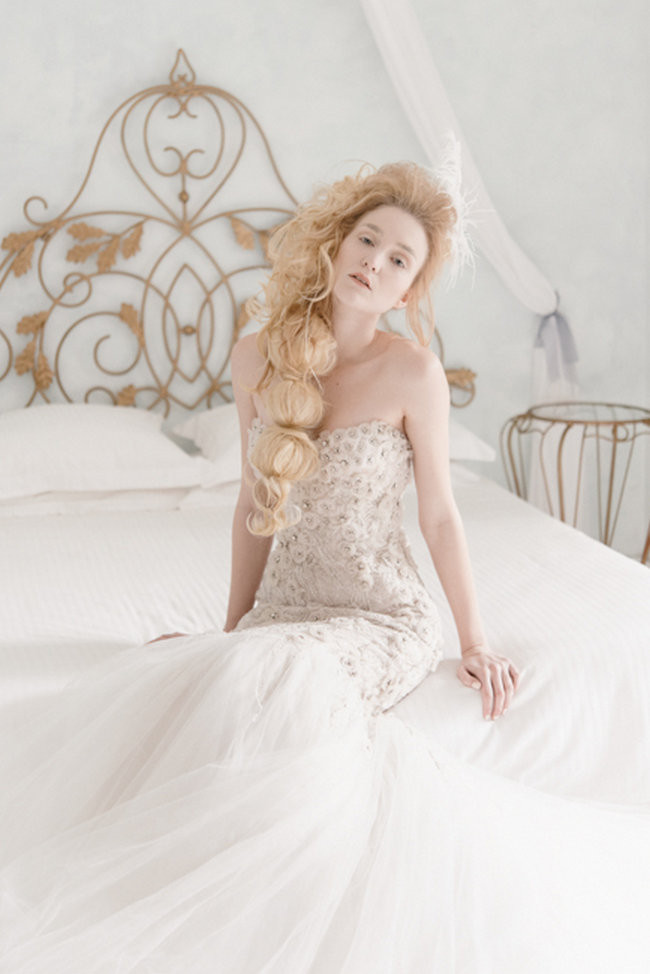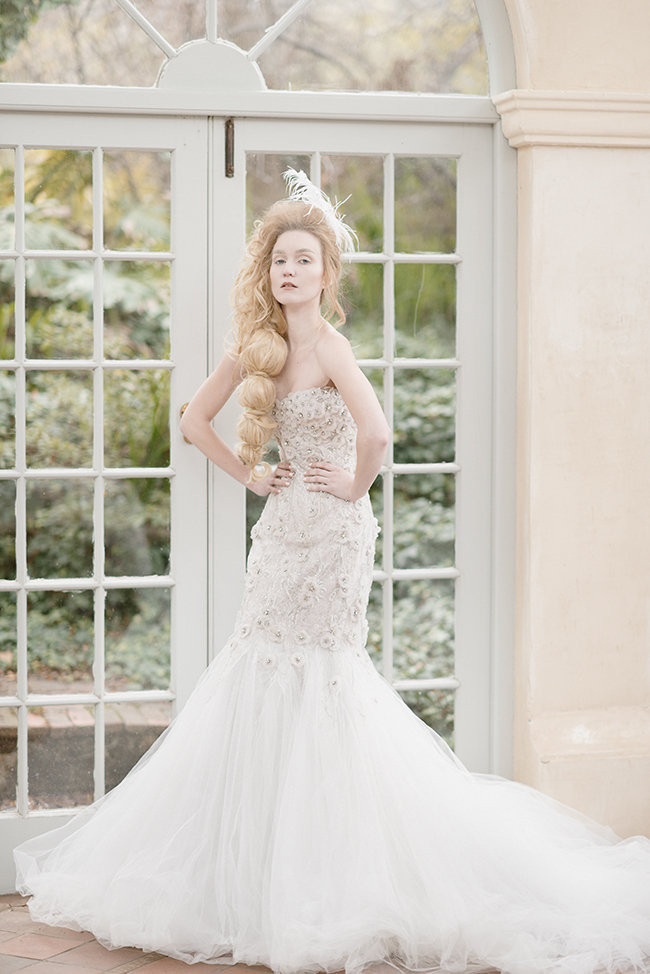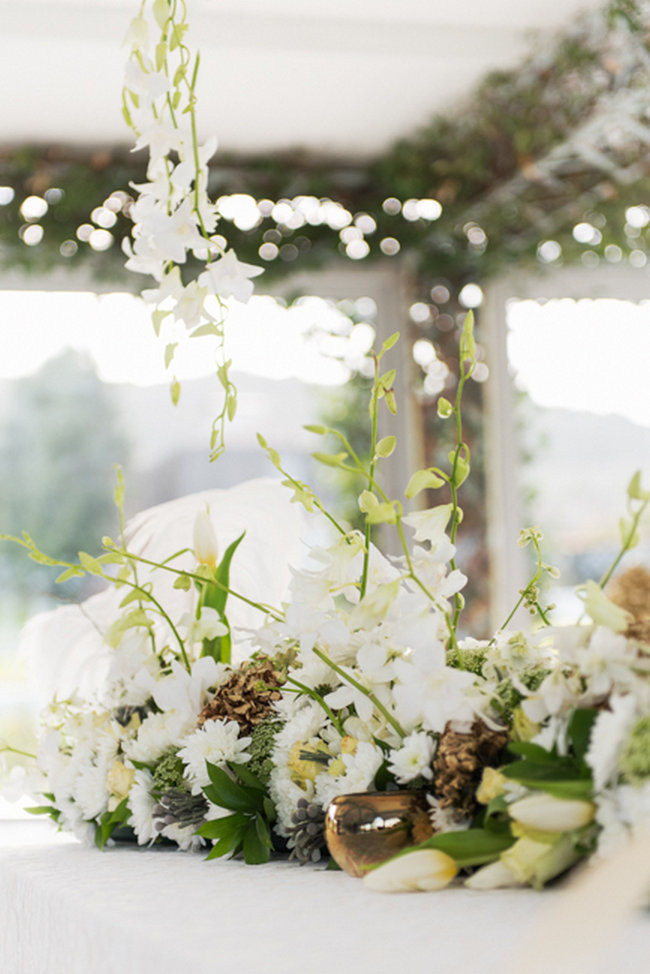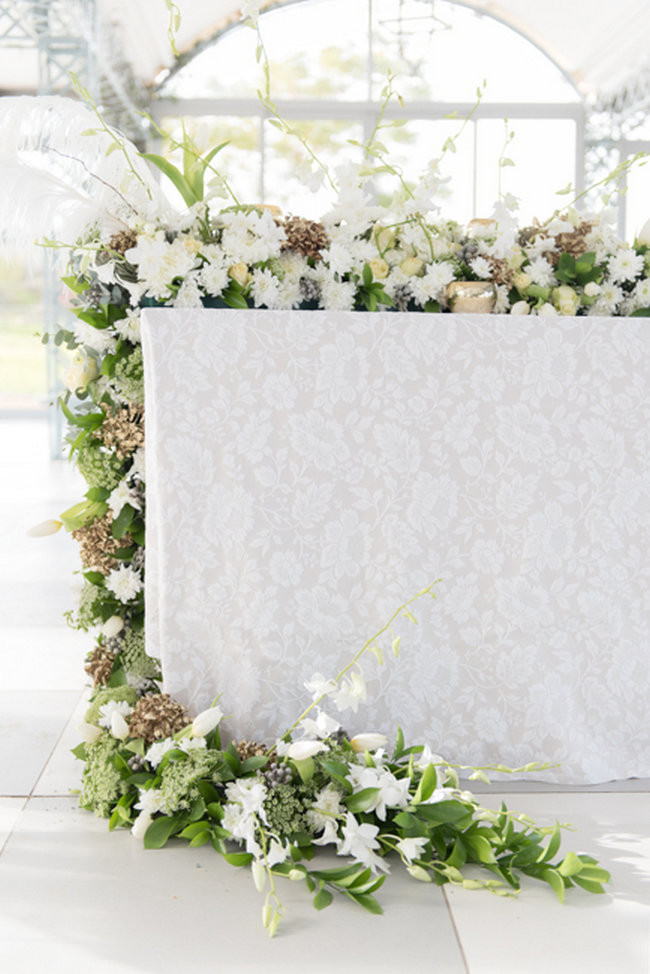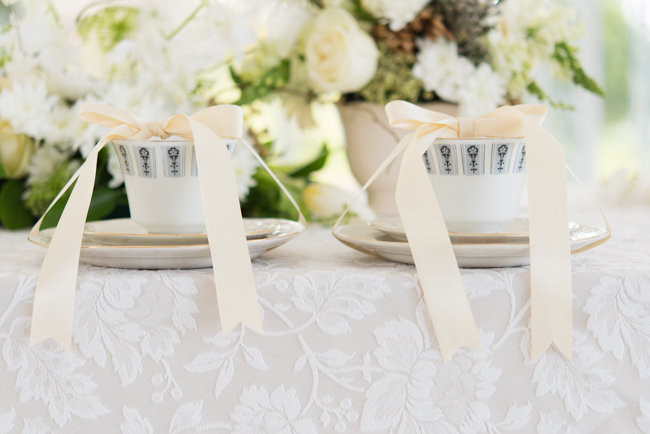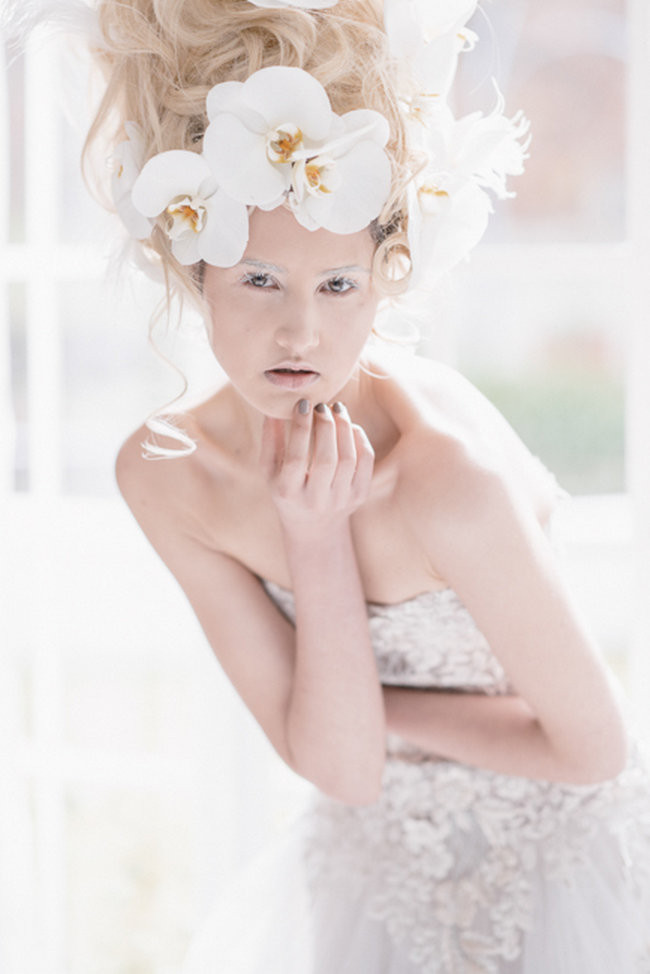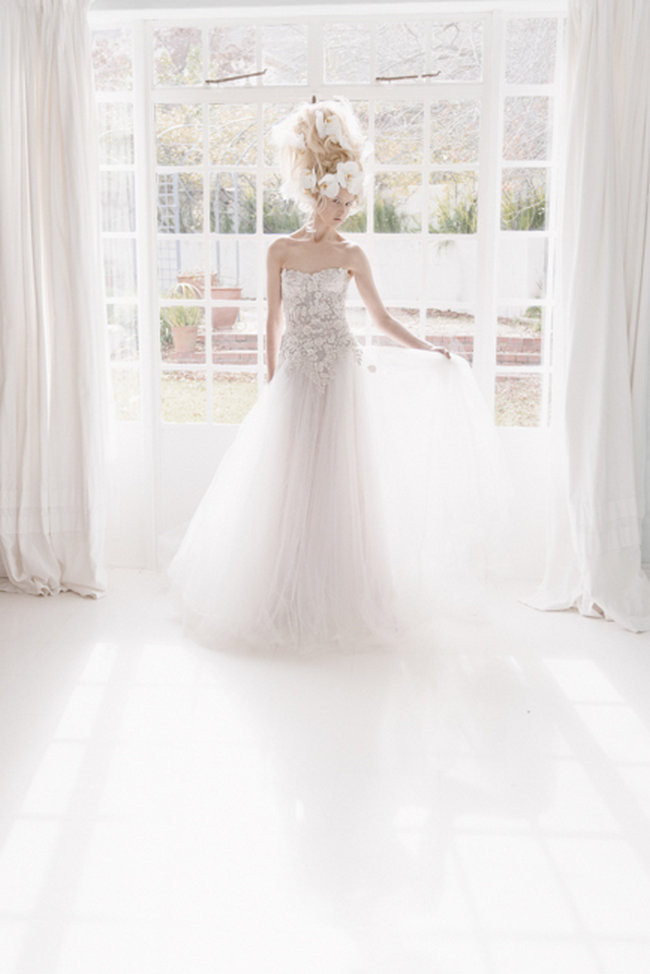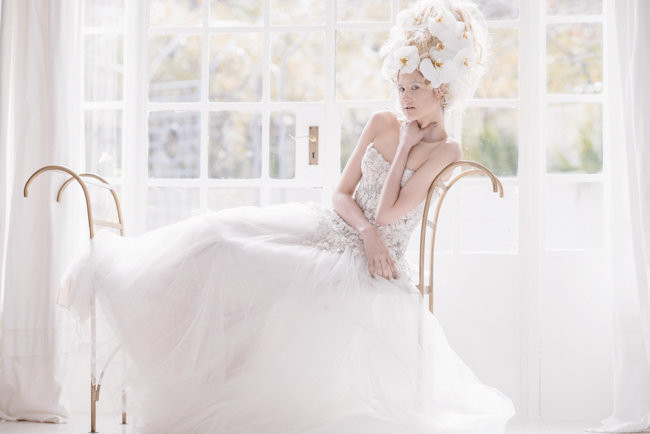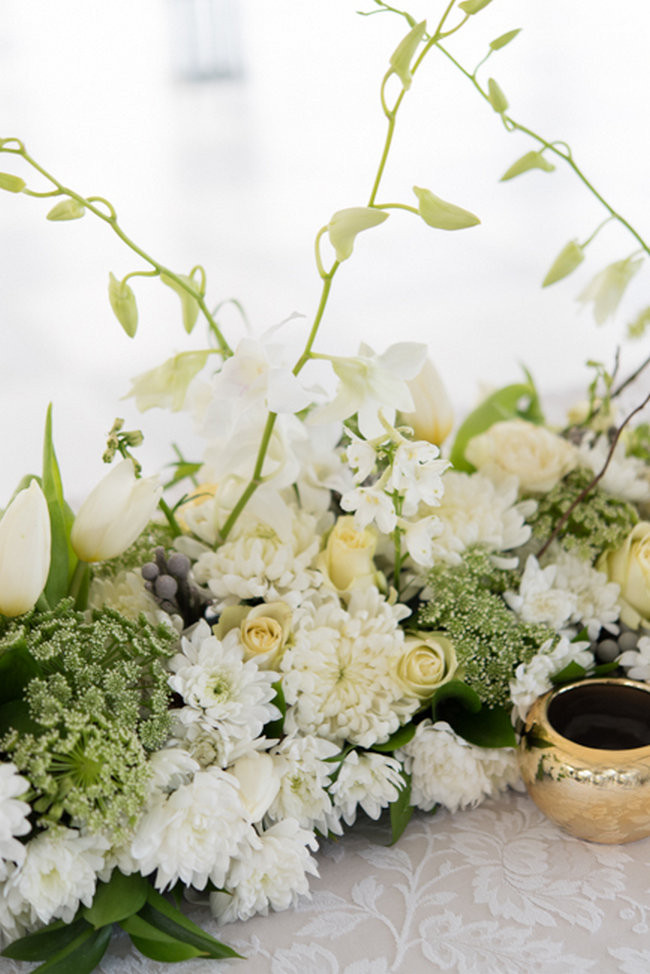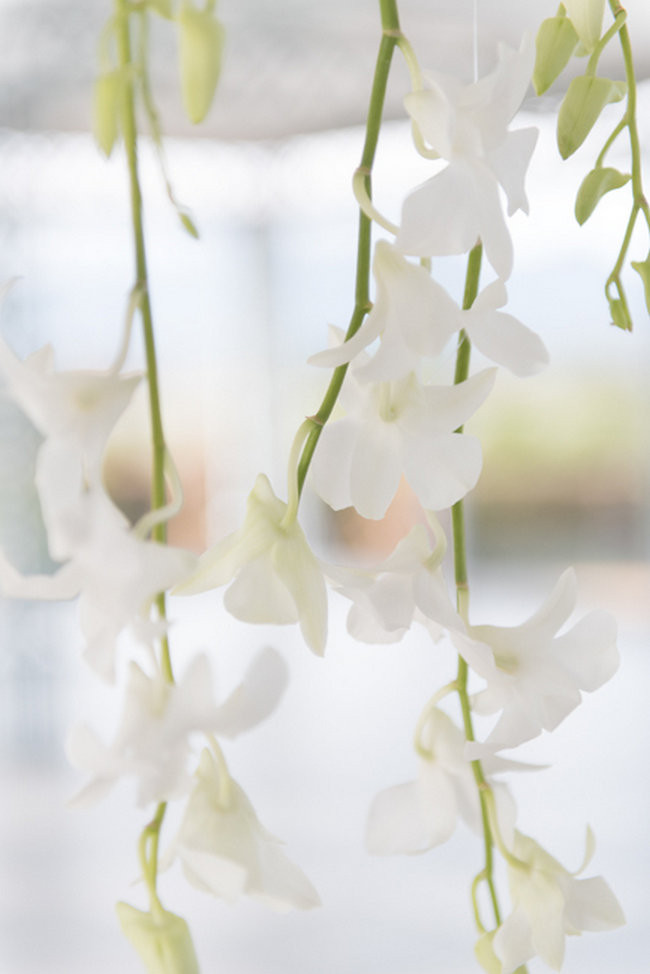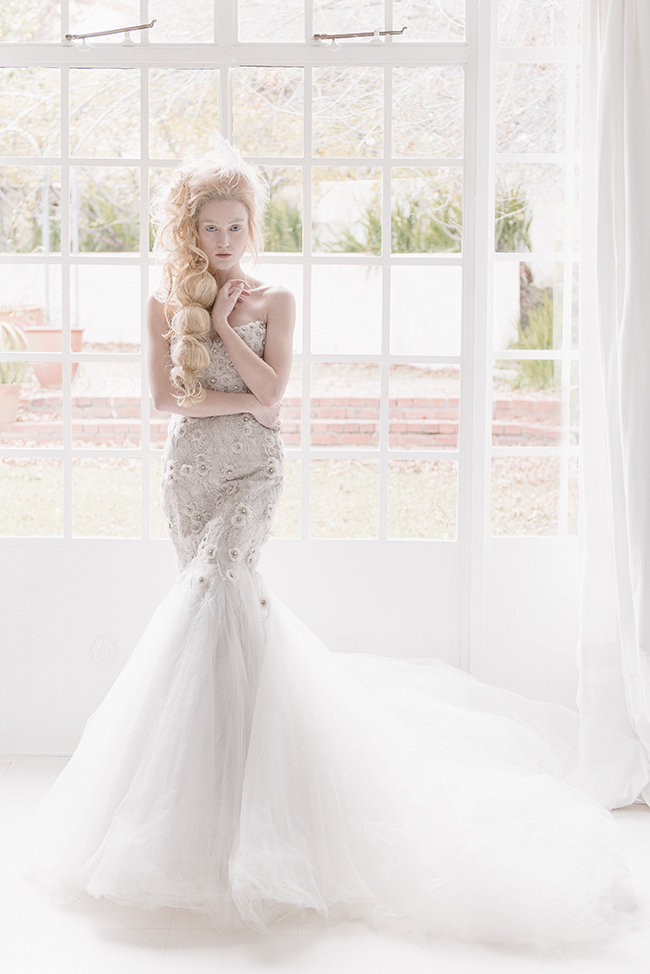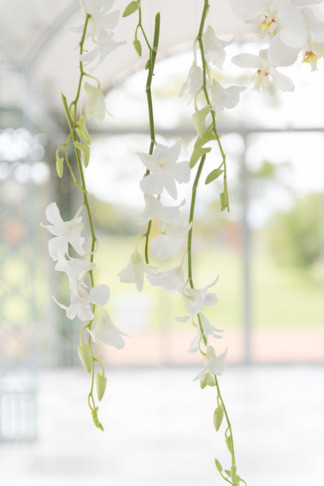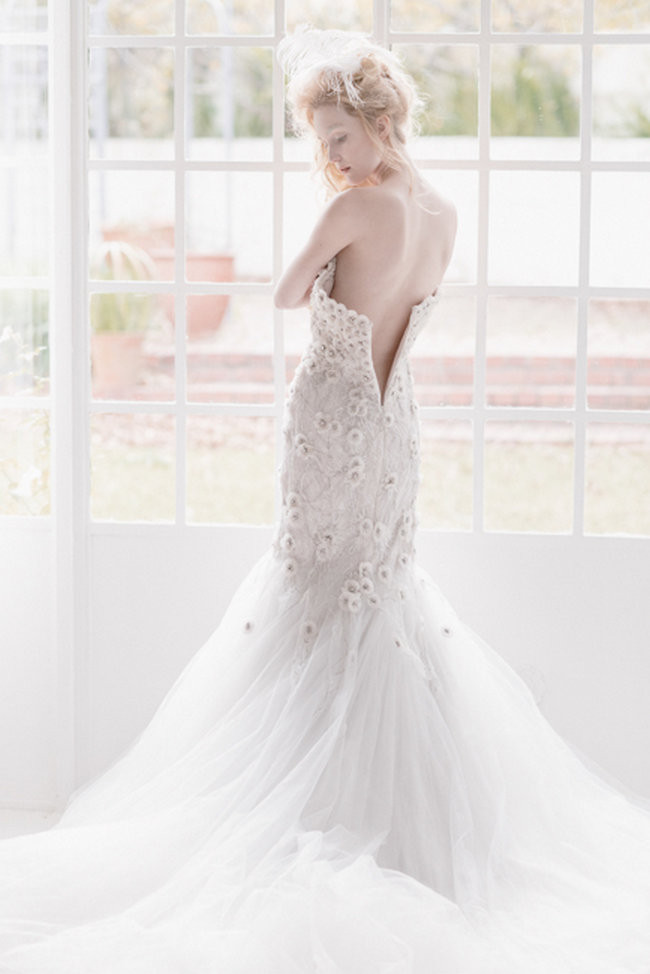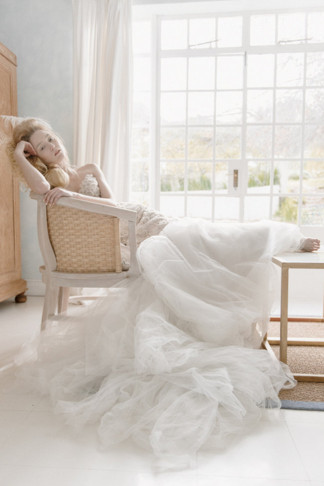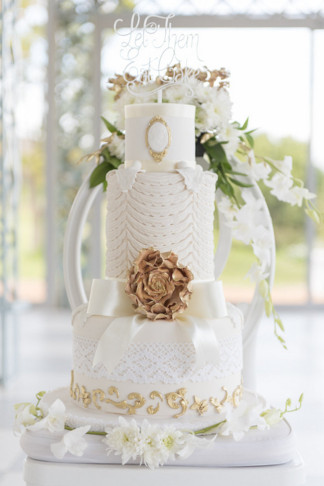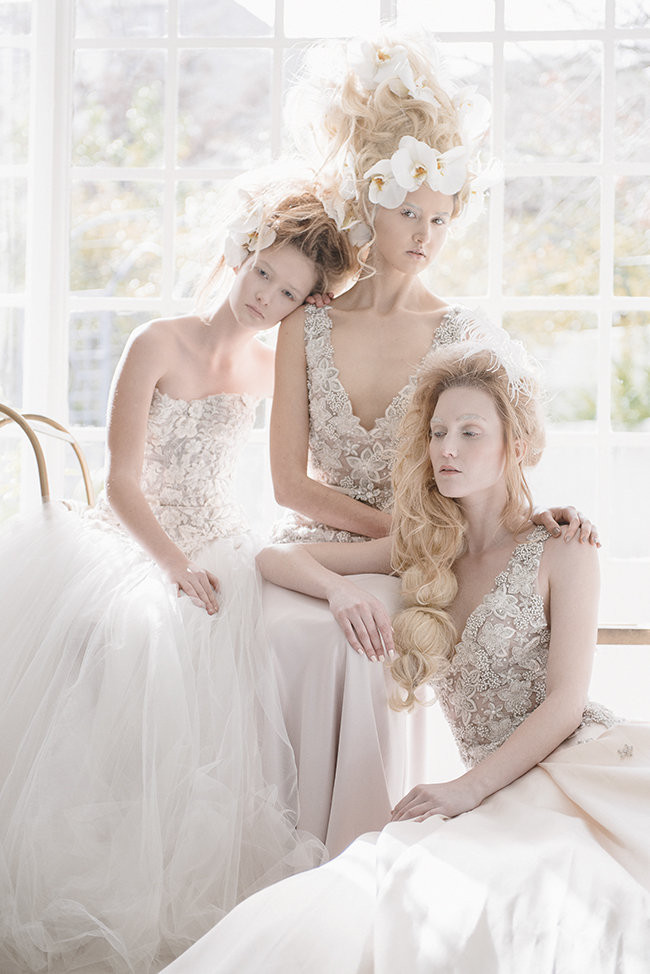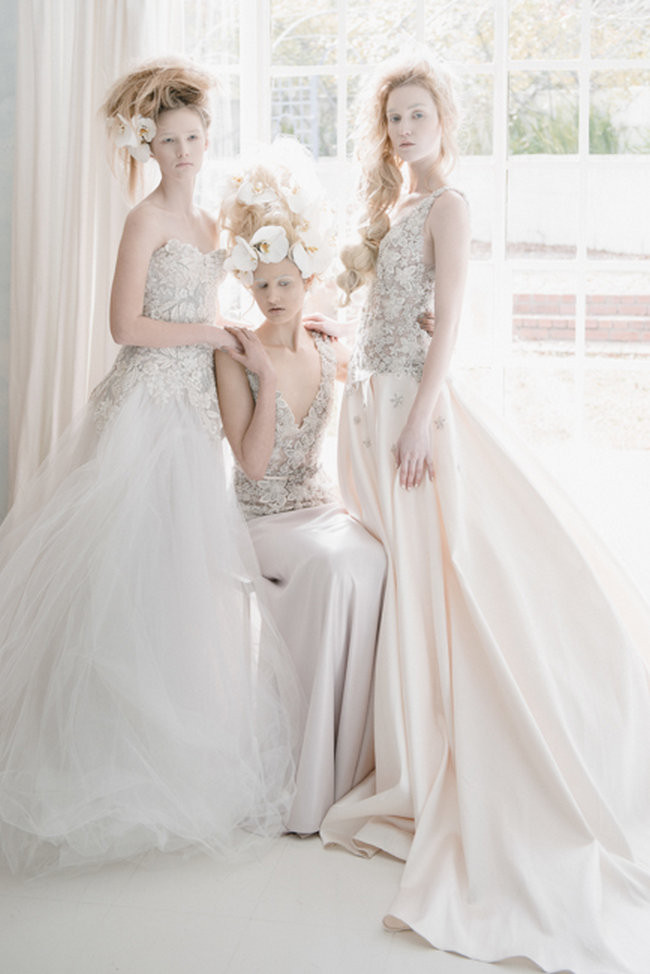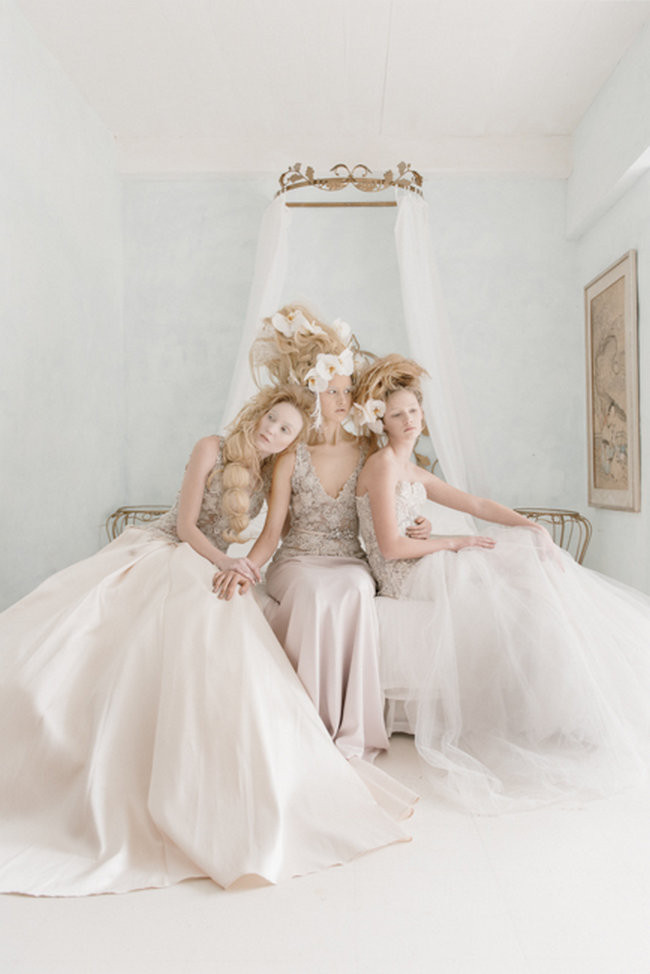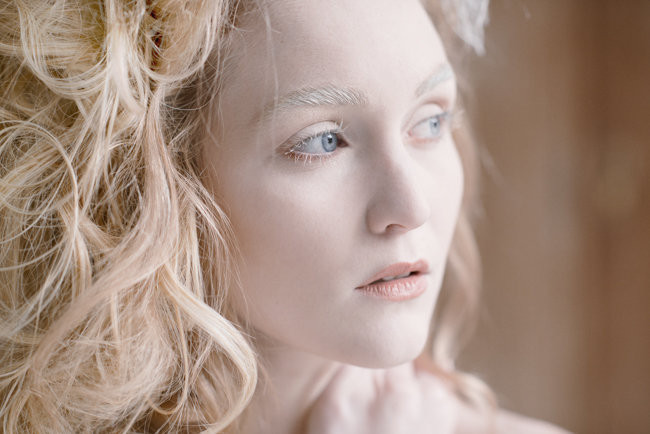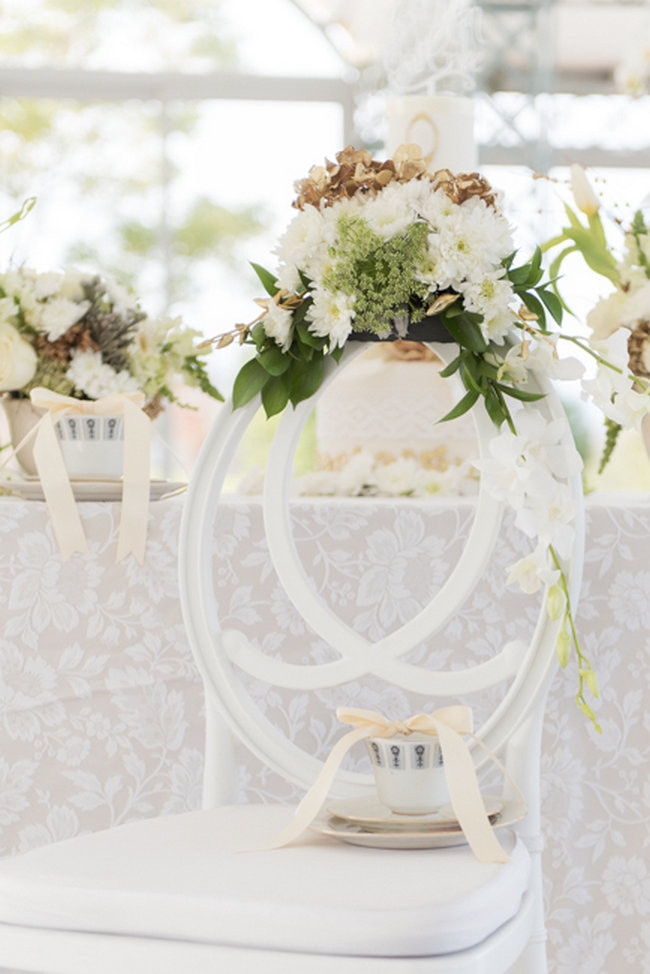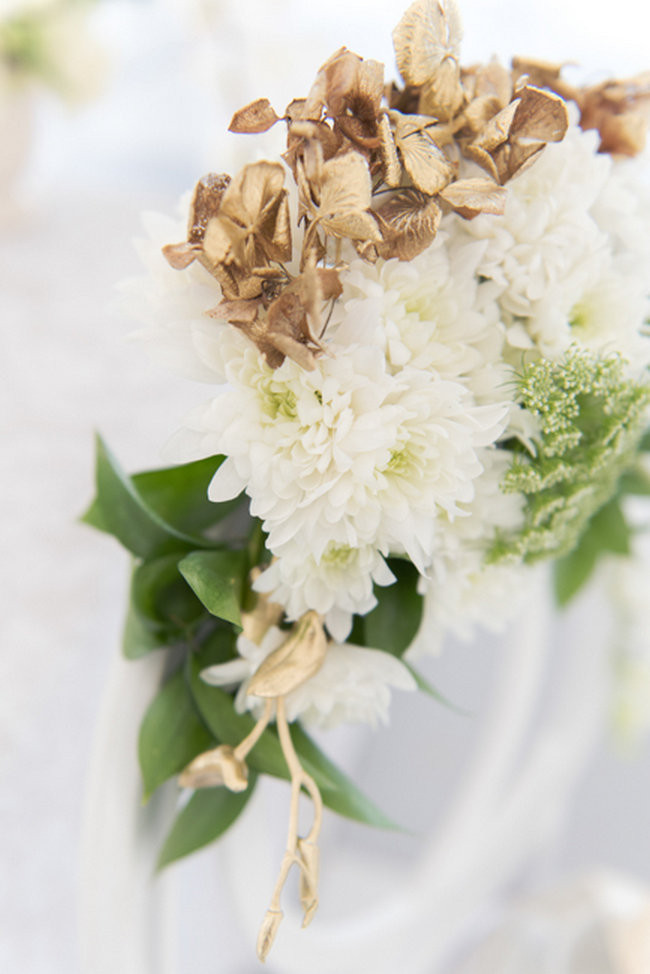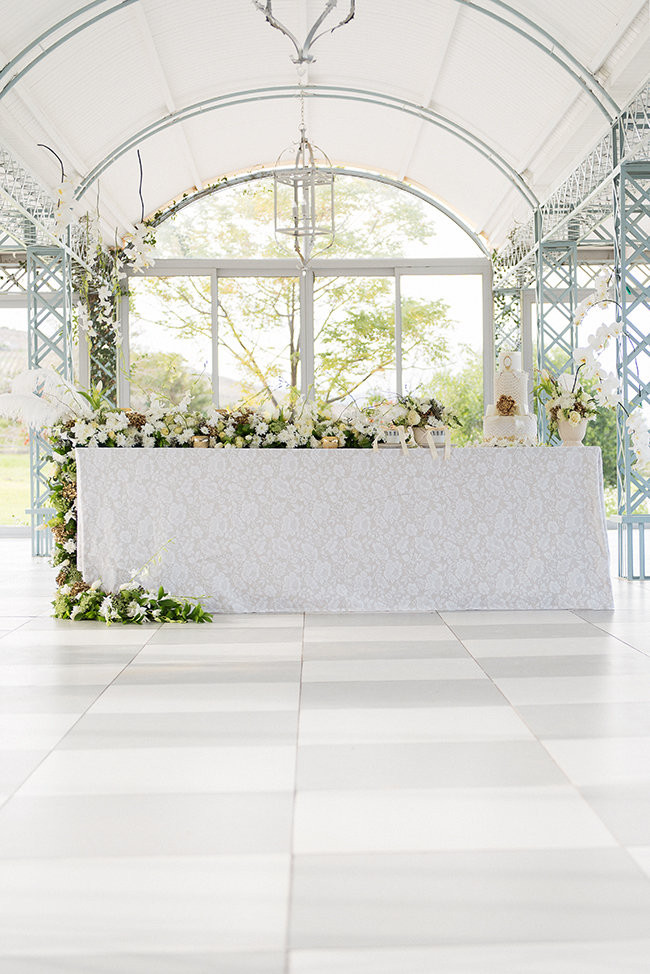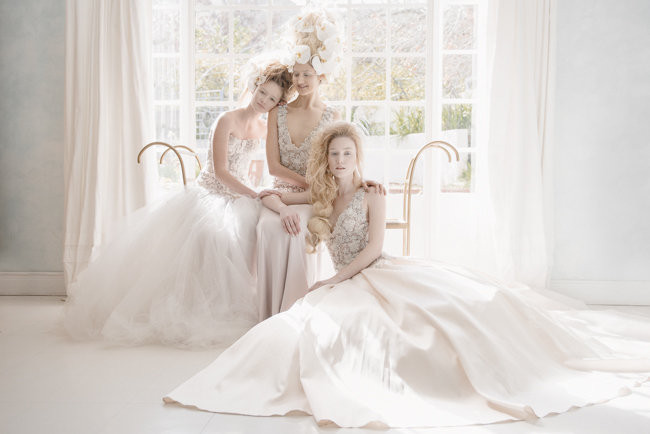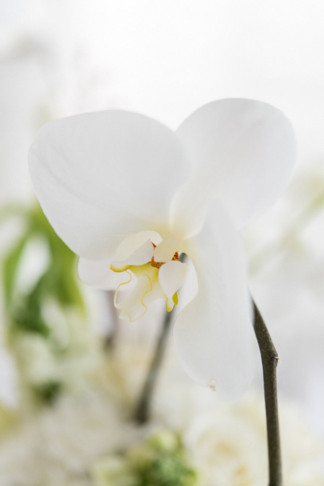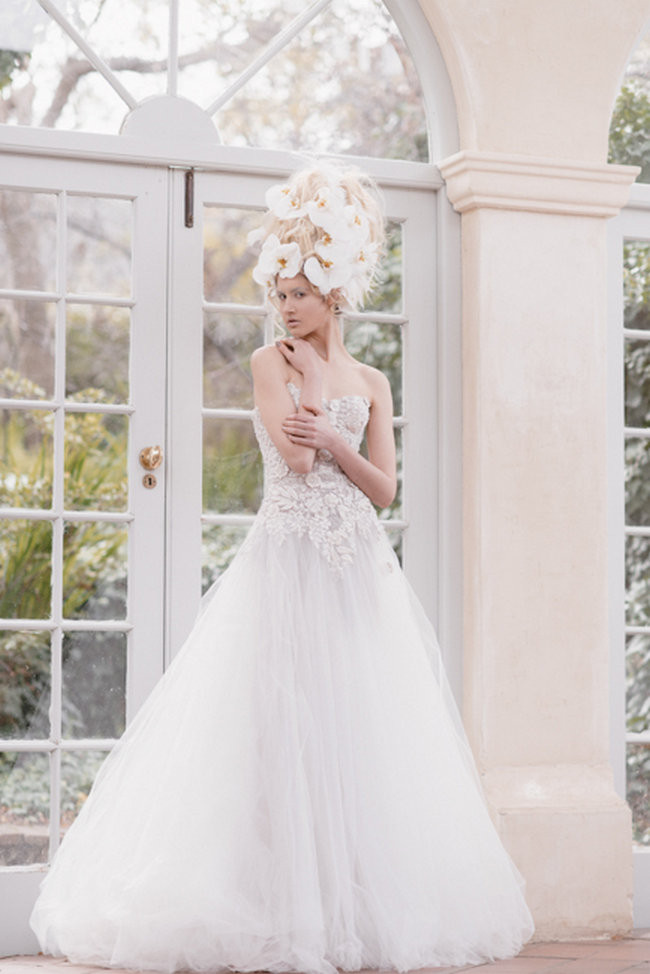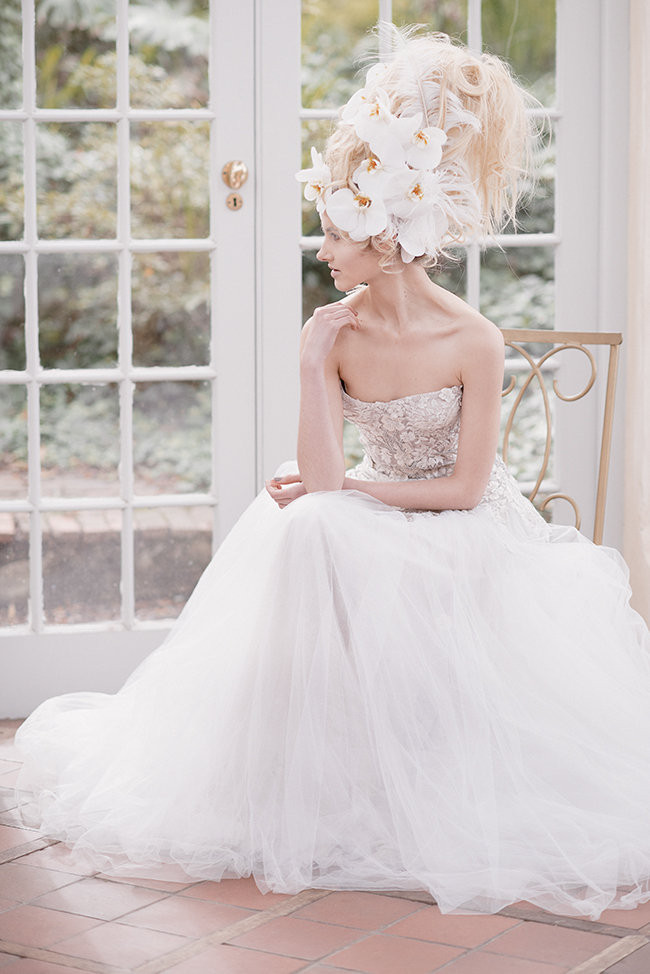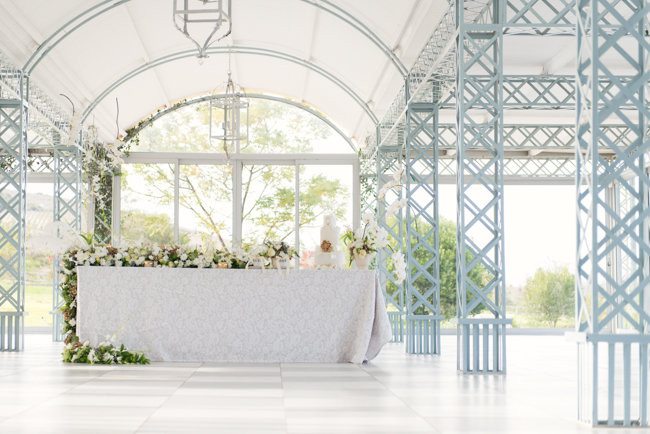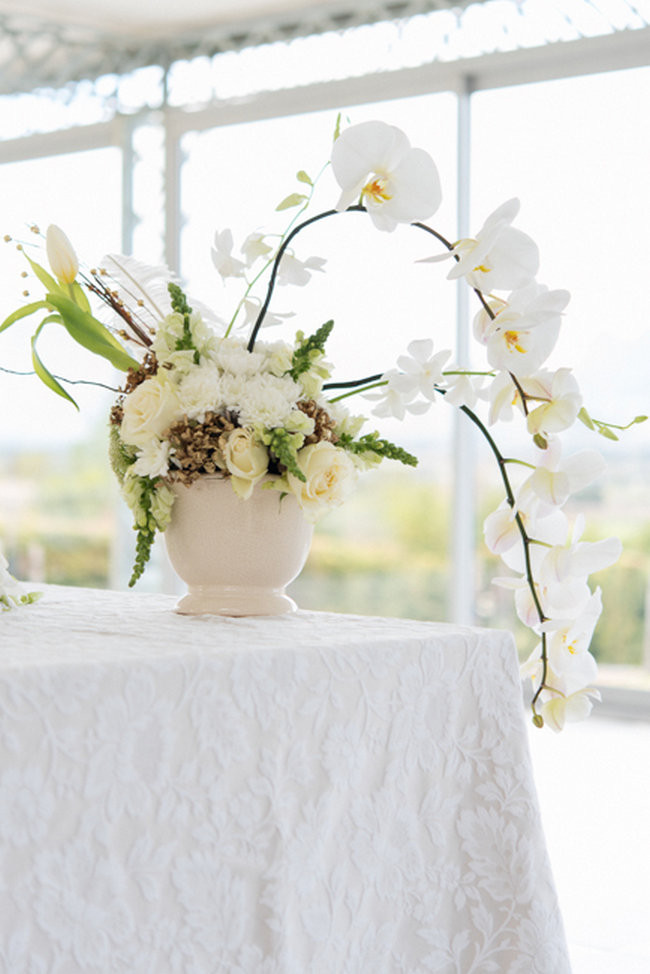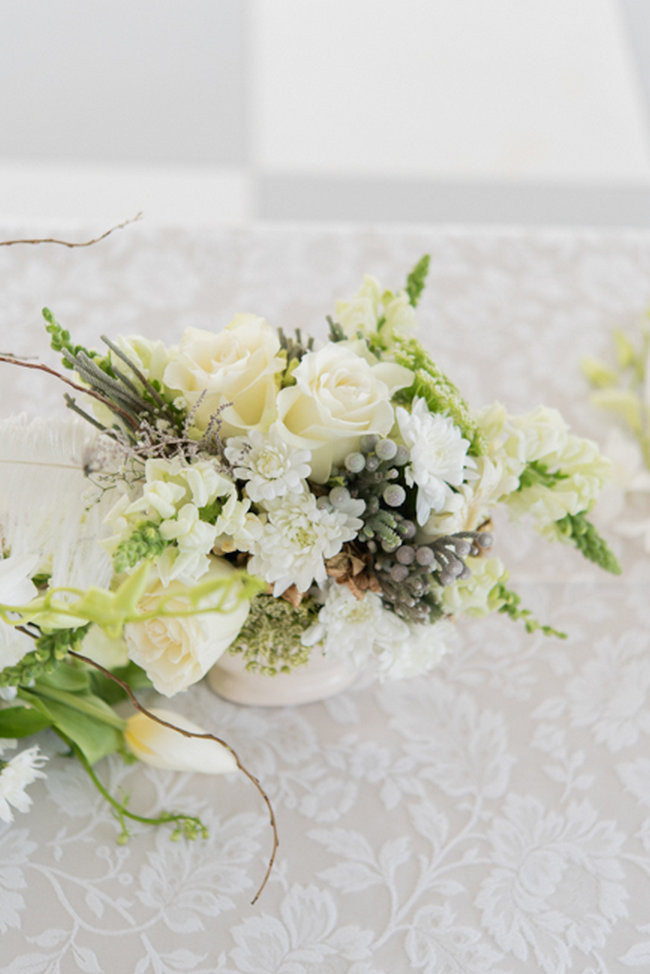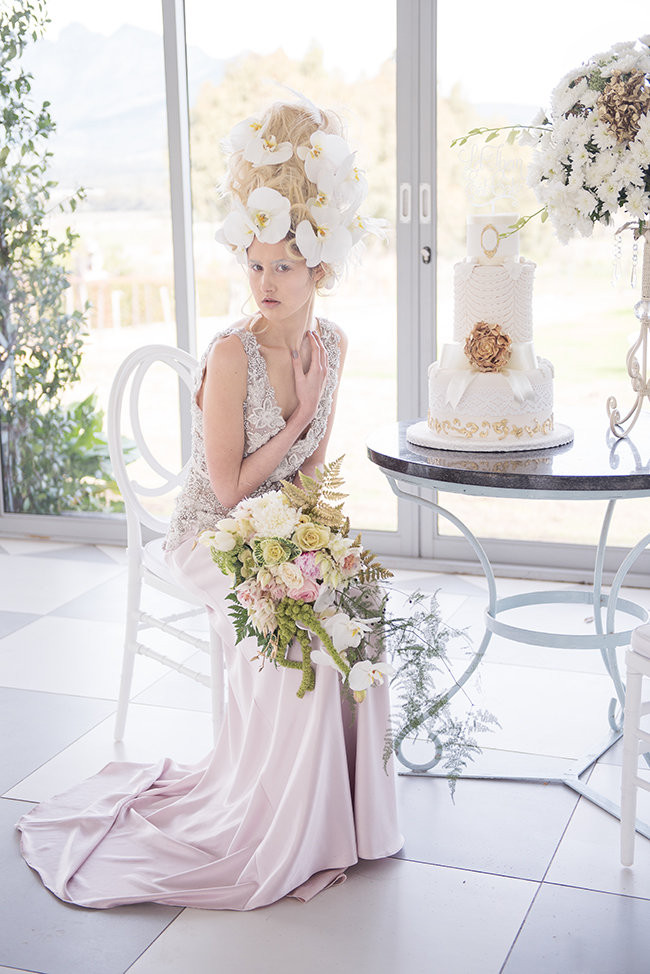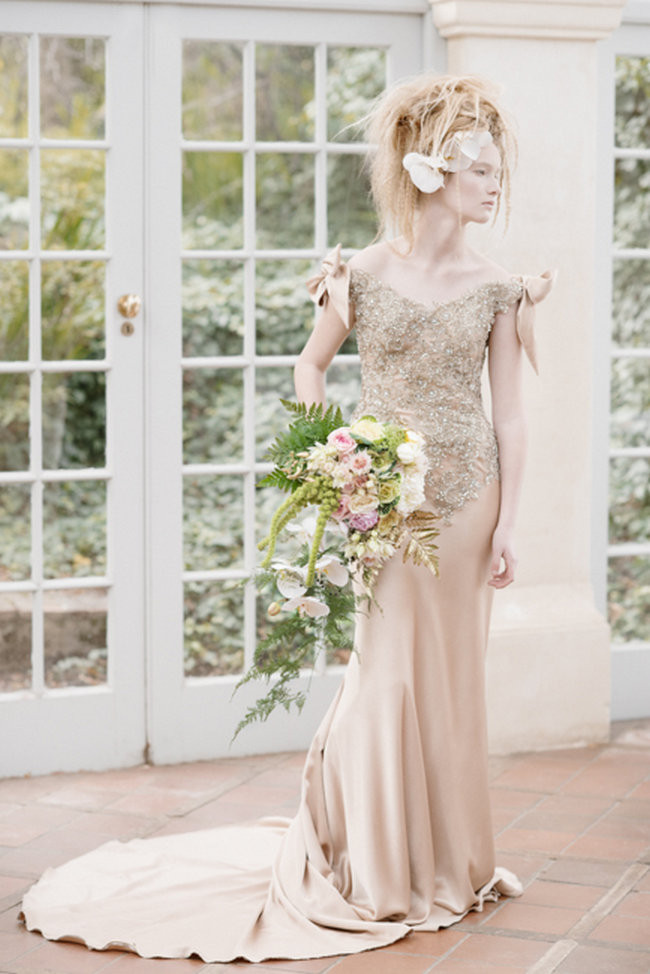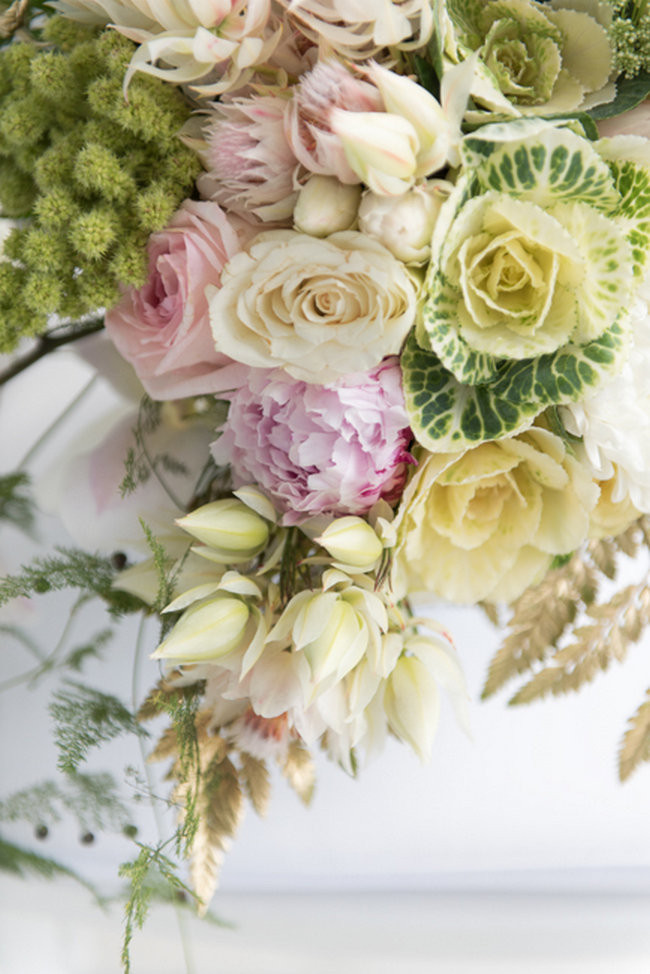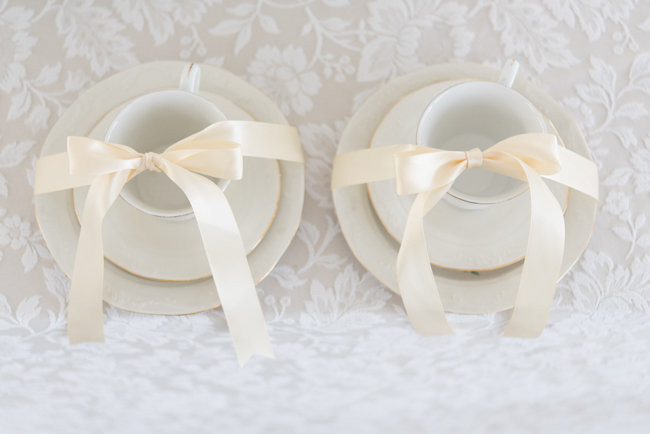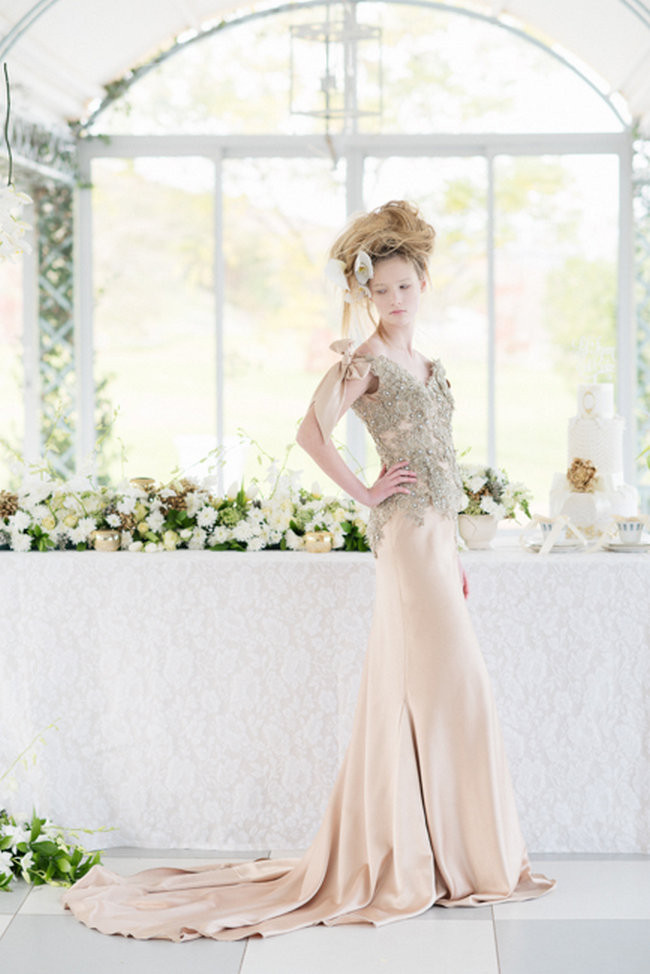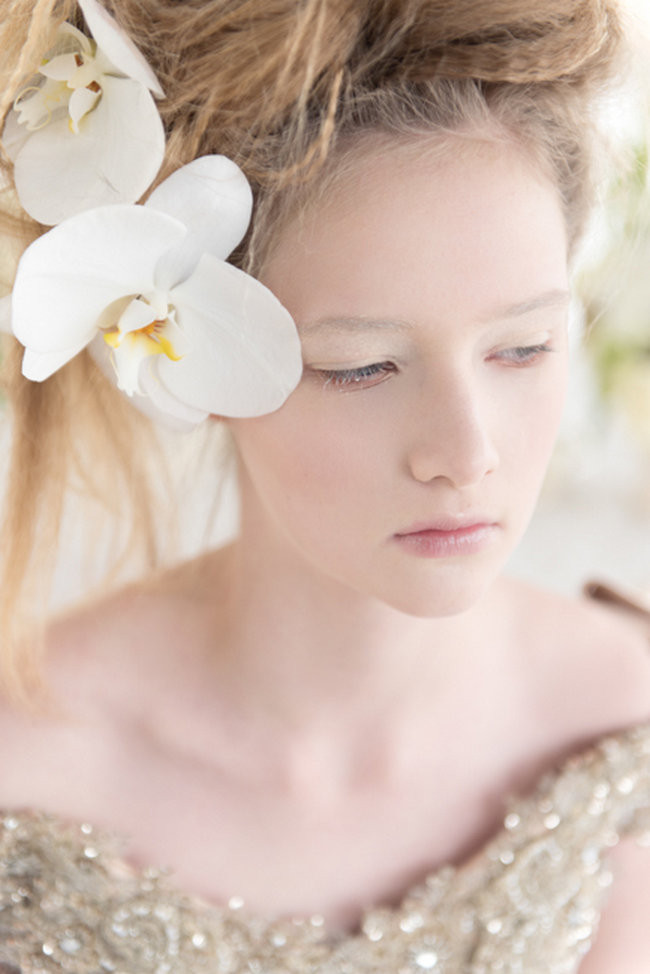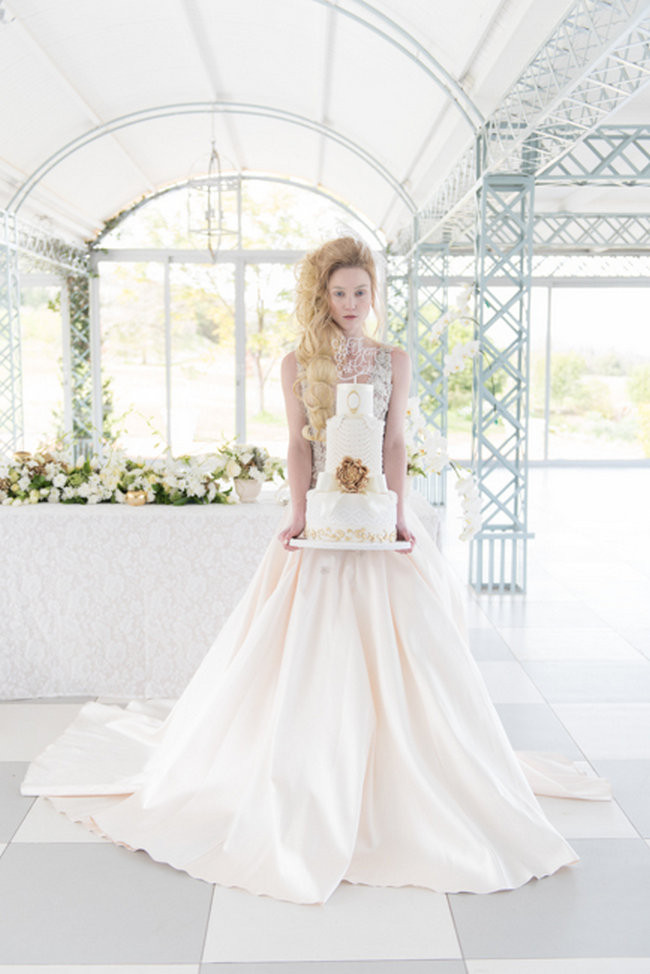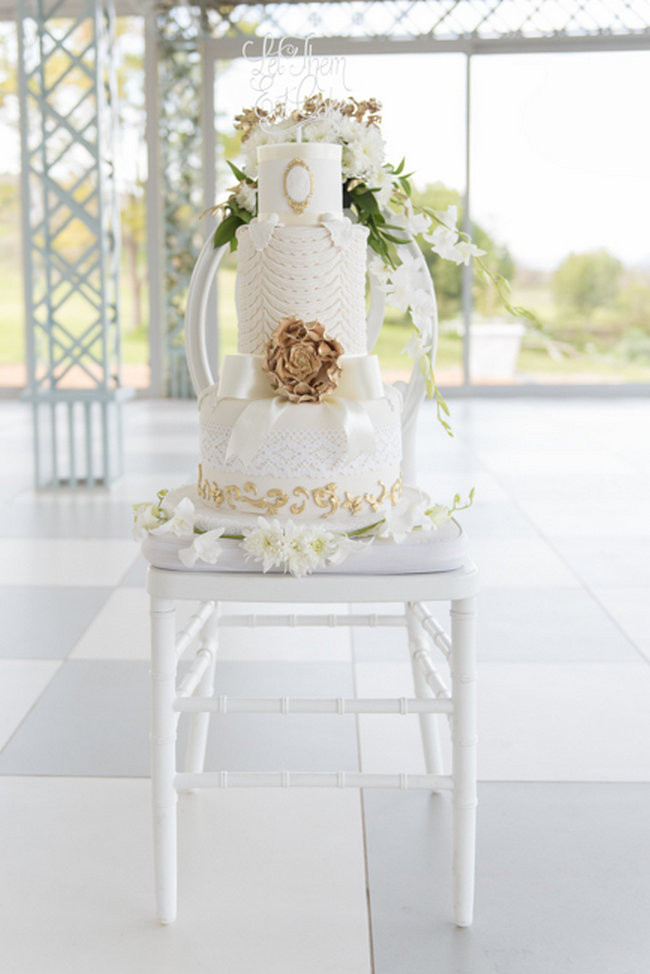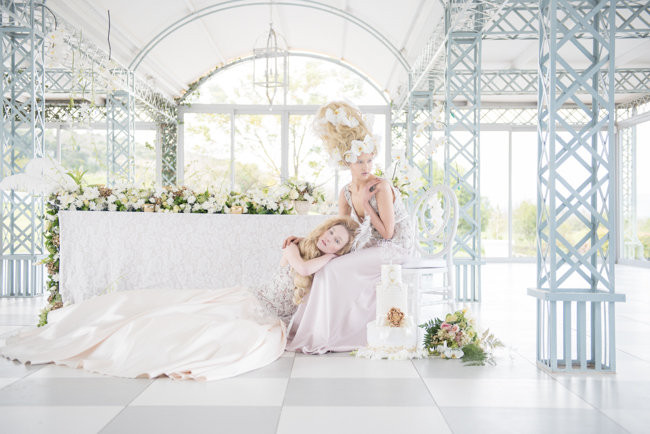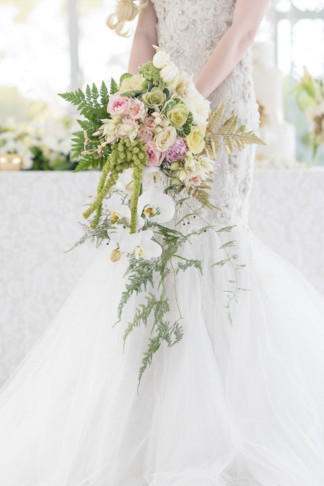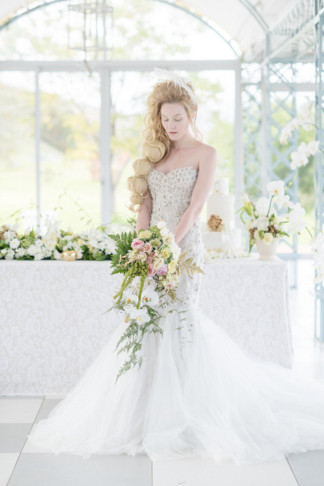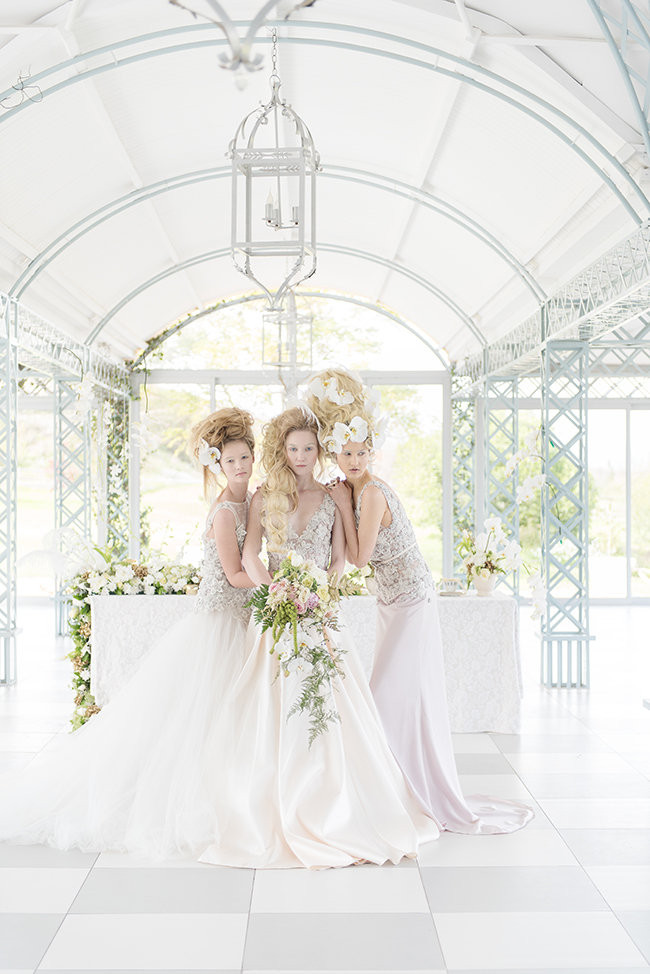 Marie Antoinette Wedding Ideas
The team has the following tips for brides looking to recreate a similarly inpsired look for their own wedding:
When styling your event, begin by asking yourself what you want the "look and feel" to be as people interact with your décor and floral. What is the feeling you want your styling to create? Rustic and charming? Elegant and expensive? In this case, the gorgeous Kobus Dippenaar gowns and the all-white and nudes colour palette conceptualized by Adri and Sam dictated that same be used in the décor and floral.
As far as look and feel are concerned: when one thinks of the pre-revolution French Royal Court and Queen Marie Antoinette specifically, it conjures up ideas of the opulence, shameless excess and elegant indulgence of her life.
This is the point of departure – use large amounts of detail and heavy linens to create a feeling of opulence and plenty, and underpin this with an over-the-top floral statement-piece; this is no place for the less-is-more school of thought! Lastly, balance your showstopper centerpiece with toned-down place settings in order to avoid getting gaudy
A huge, opulent, decadent thanks goes to the awesome team of creatives that produced this one of a kind shoot! We love it!
 ♥ ♥ ♥  Credits ♥ ♥ ♥
Samantha du Toit from ST Photography //  Hair and Make Up Adri Hugo  // Gowns Kobus Dippenaar Atelier // Flowers & Decor : Beanstalk Group  // Bridal Bouquet : Paramithi  // Venue : Belair  // Cake Sugar Cakes