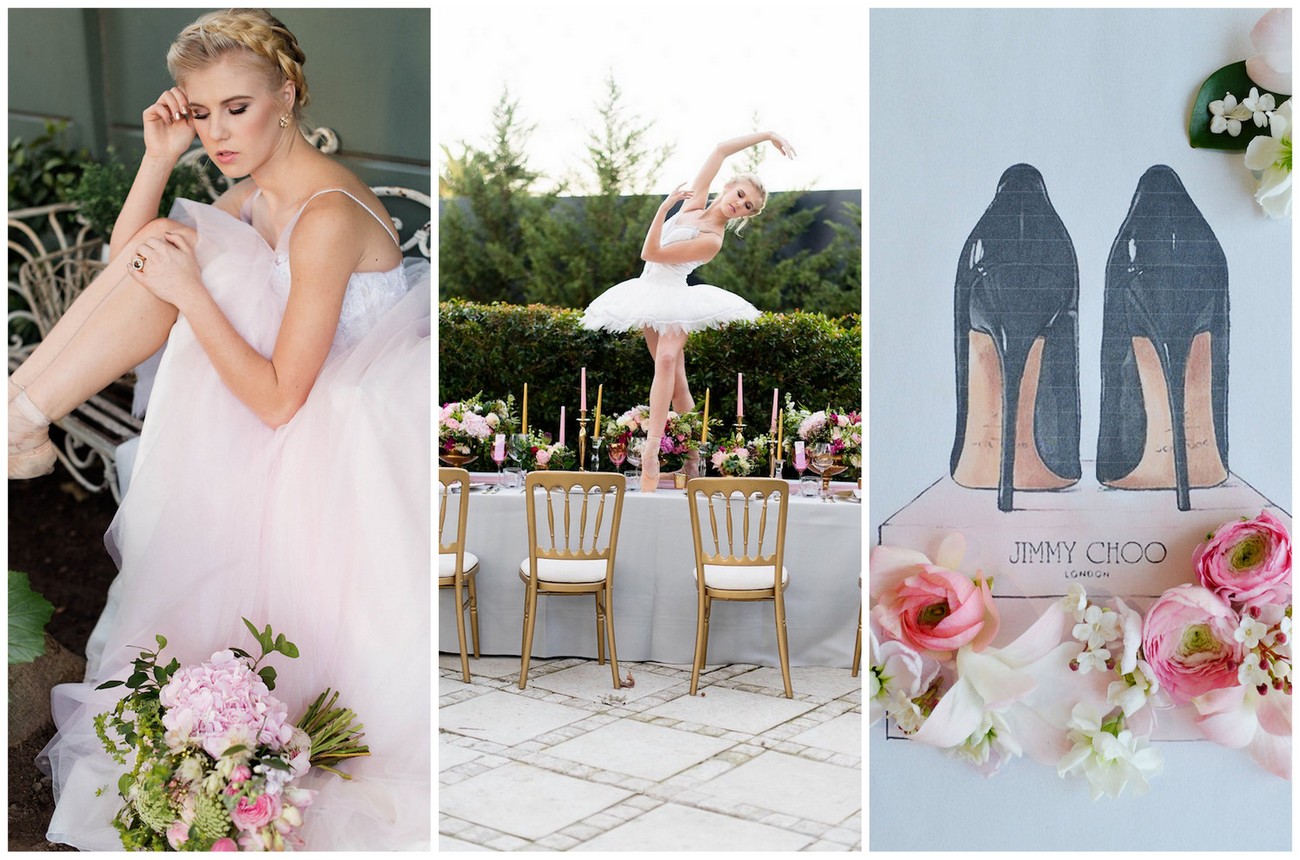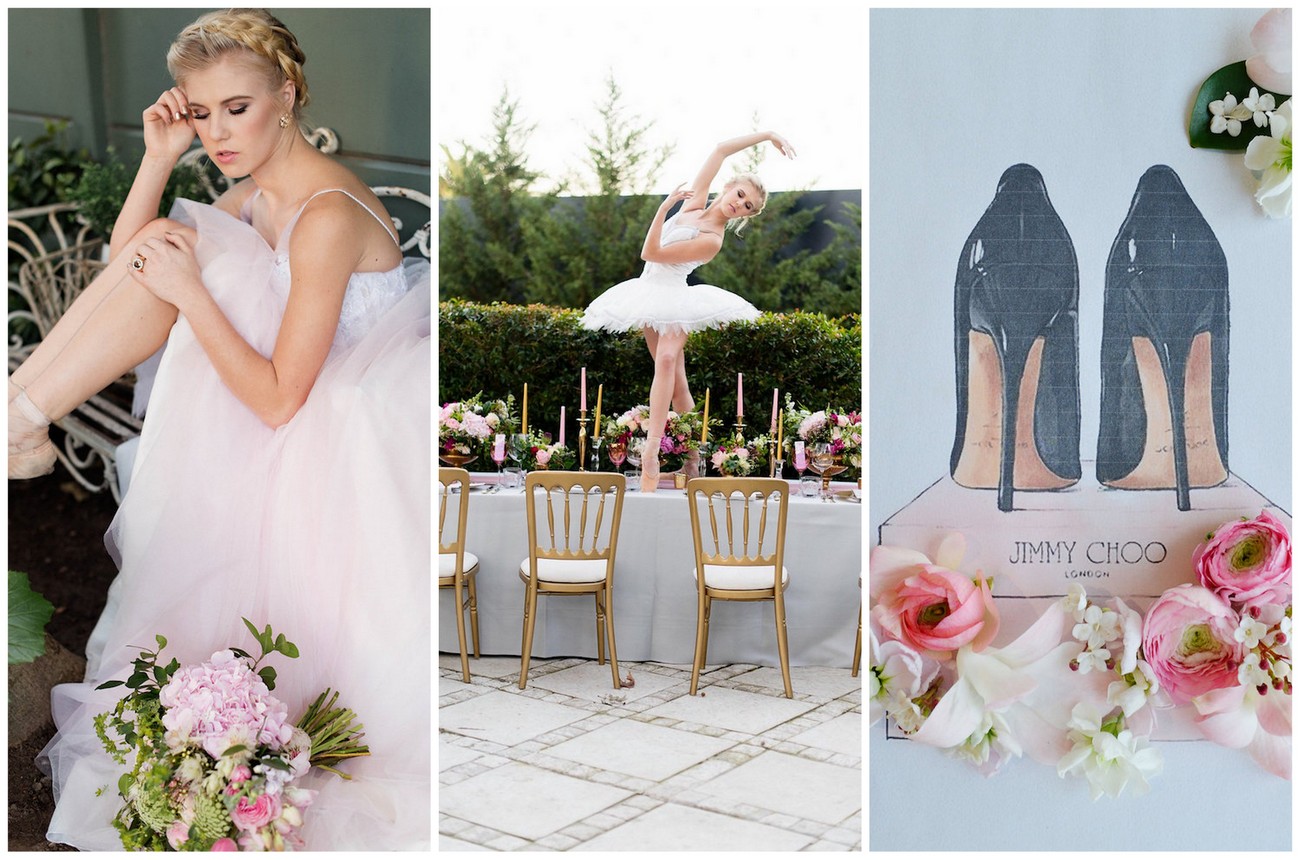 Few forms are as graceful and full of beauty as that of the ballerina's. The elegance, movement, and breathtaking lines created by sweeping motions of the prima ballerina inspire awe and stir emotion in most of us. Today's ballerina wedding shoot, conceptualized and styled by Jeanette from Paramithi: Flowers & Decor Design, with images by Samantha Clifton, brings to life a romantic vision of a ballet bride, draped many an ethereal ballerina wedding dress.
"If I had to live my life all over again, I would love to become a Ballerina," says Jeanette from Paramithi Flowers & Decor Design. "There is nothing that comes close to the elegance, soulful freedom of expression that movement of dance. The ballerina, of course, is the most romanticized type of dancer in the world and there is hardly a little girl out there that has never dreamed of becoming that embodiment of grace and beauty. Here is some romantic, wedding inspiration for the dancer that lives inside all of us!"
Tables adorned with blush hydrangea, pink roses, carnations and greens in a mixture of gold vases and urns were sourced and co-ordinated by Mon Amour Events set an elegant, feminine scene. The lighting of countless tall blush and gold candles, set in glass and gold candlesticks created an intimate ambience at Chocolat Bistro venue, alongside ballerina bride inspired stationary by Pretty in Stains: Weddings.
Wearing a selection of full delicate, full skirted, tulle ballerina wedding dress by CJA Haute Couture, and styled by Corlé Barnard Make-up Artist & Hairstylist, our ballerina bride sweeps us away into a magical, mythical scene of love and beauty.
Ballerina Wedding: Ballet Bride

 
   

 

Ballerina Wedding Dress: Ballet Bride Sketches
 
Ballerina Wedding: Ballet Bride Style Suppliers
Photography: Samantha Clifton
Flowers & Concept by Paramithi: Flowers & Decor Design
Decor Sourcing & Coordination by Mon Amour Events
Cream Wedding Dress by CJA Haute Couture
Rose Gold Sequins Dress by : Evening Wear Xchange & Dress Hire
Hair & Make Up by Corlé Barnard Make-up Artist & Hairstylist
Venue by Chocolat Bistro
Stationary by Pretty in Stains: Weddings