WHIMSICAL DETAILS FROM DRESS TO DECOR ♥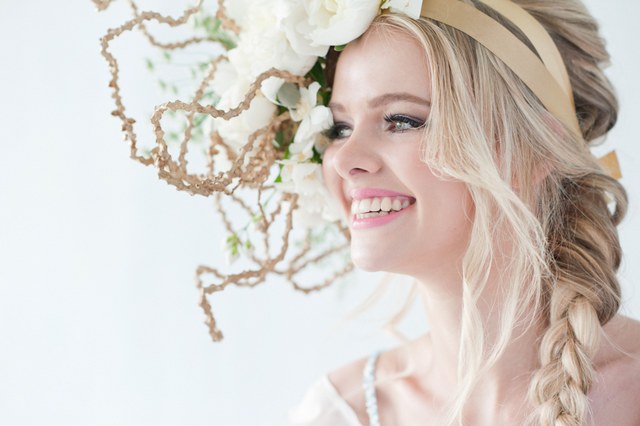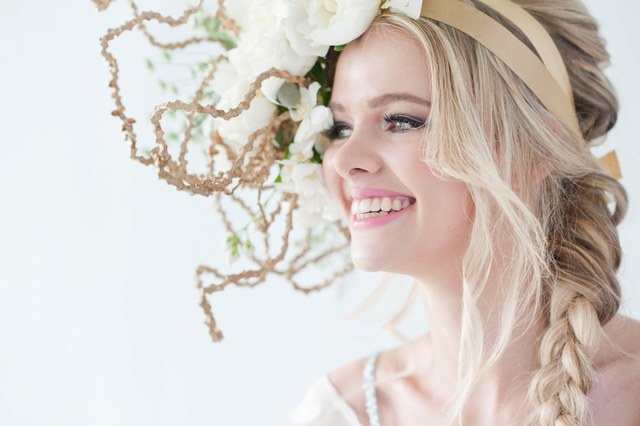 Today we're launching a four-part bridal style-guide, captured by ST Photography, filled with a whole lot of creative eye-candy. I'm talking dreamy gowns, mind-blowing floral pieces and a screen full of custom-created decor.  
Drawing inspiration from four personality types, Style Coach, Nina Brown, and Makeup Artist, Lisa Brown, worked with some of the most talented wedding creatives in South Africa to style four unique bridal looks. The result of each shoot highlights how important it is to work with experts who understand your personal style, and know how to use it as their creative inspiration.
Today's session is styled for the whimsical, fun -loving bride. Featuring florals by the superbly talented Fleur Le Cordeur,  event design by Blank Canvas, paper details by Secret Diary, hair by Licia Van der Merwe and a whimsical gown by Hendrik Vermeulen set against a backdrop of furniture from Baie Goeters, there really is just so much whimsical loveliness to draw inspiration from.
Wedding Styling for the Whimsical Bride:
This bride's personality is fun loving and hopeful, with a light energy. Her dominant physical shapes are the circle and points of a star which are most visible in the eyes, the cheeks and her overall facial shape.  For her, make-up is soft, with soft pink blush on the cheeks, thin black liner and a bright, fun coral lip.
Heike, of Fleur Le Cordeur, decided to do something really fun and funky for the floral pieces, using different textured floral such as dried leftover palm seed branches, peonies and even some lace flowers to create a really outgoing head piece. This piece is daring and outgoing, but at the same time the peonies and lace signifies a softer side.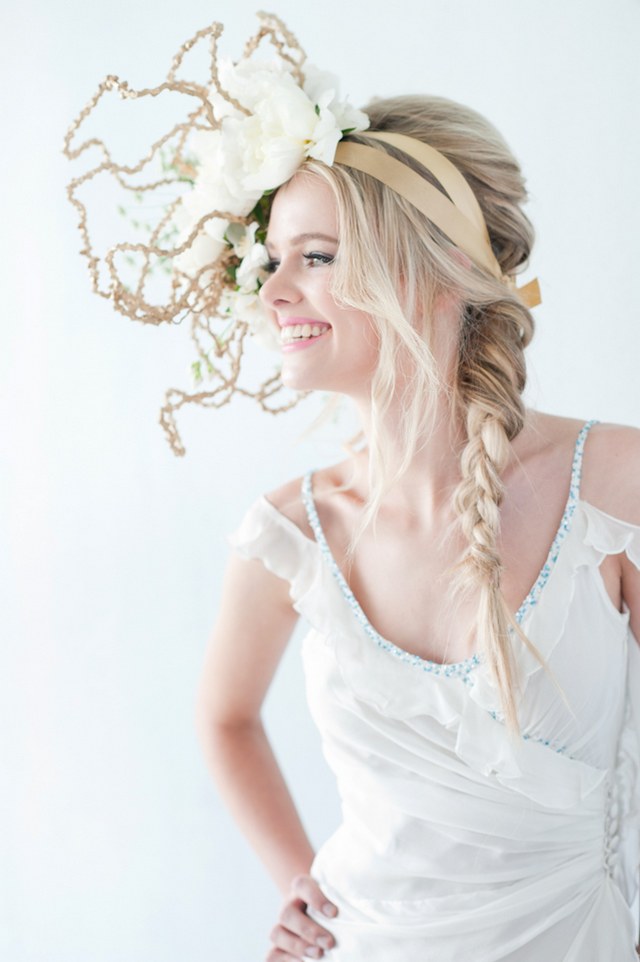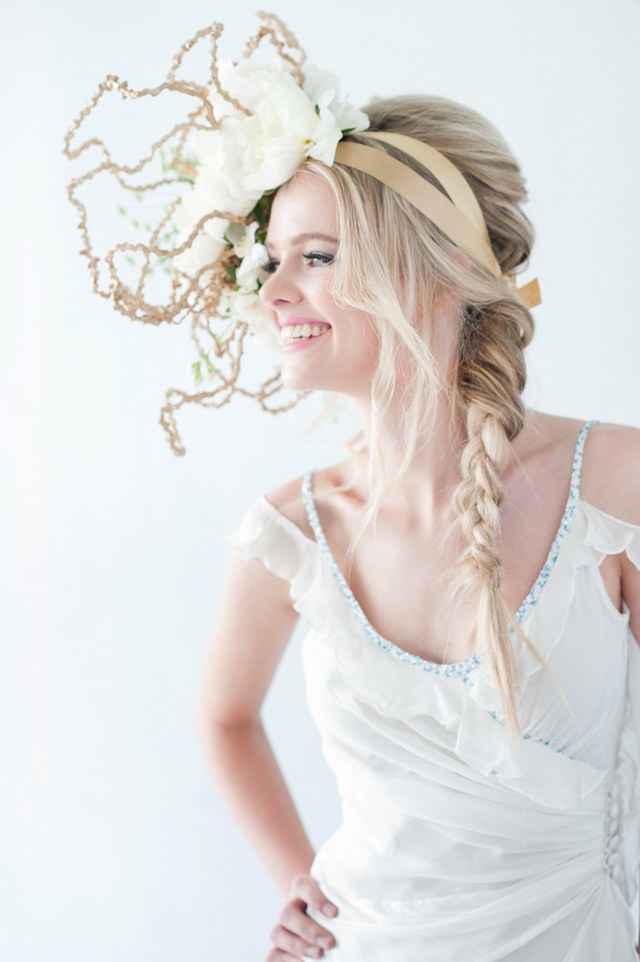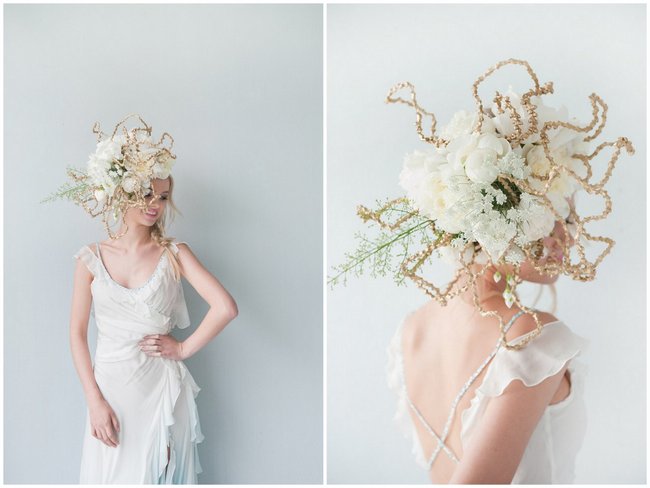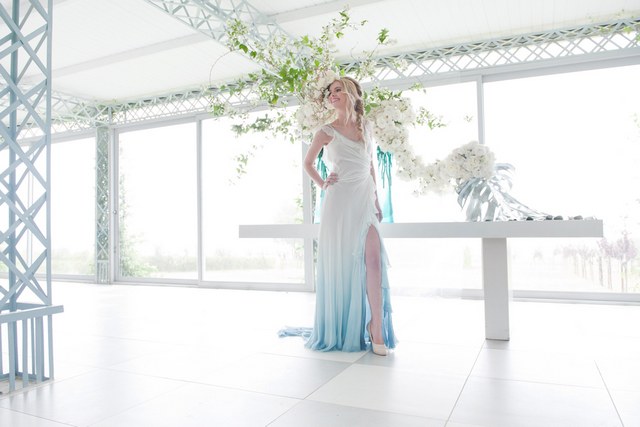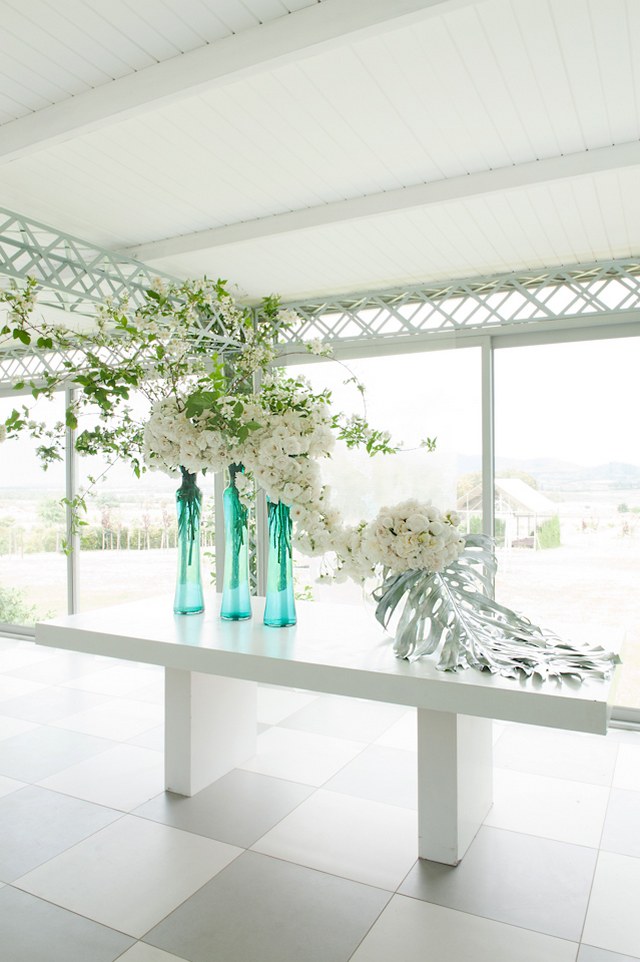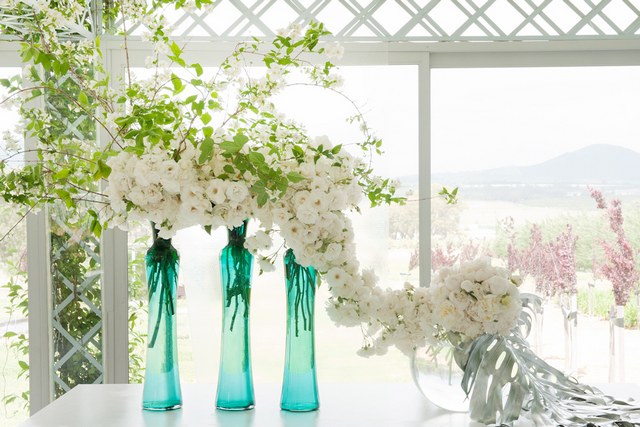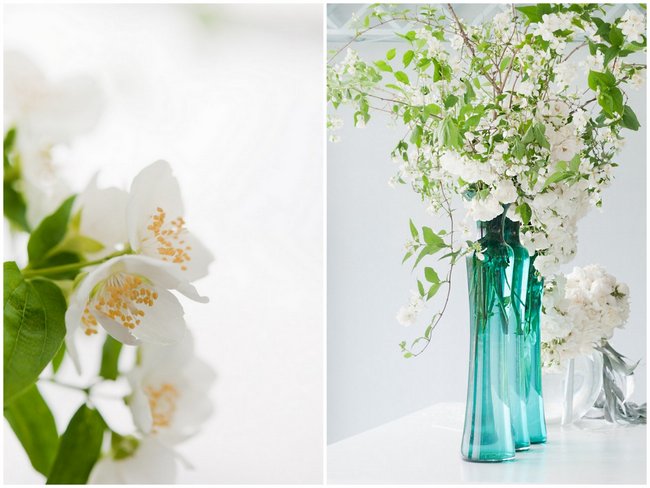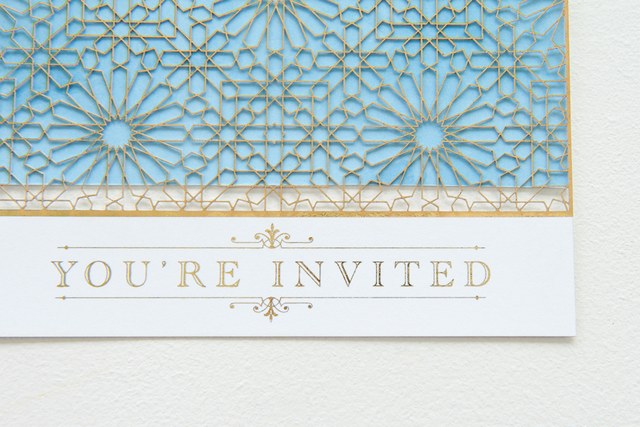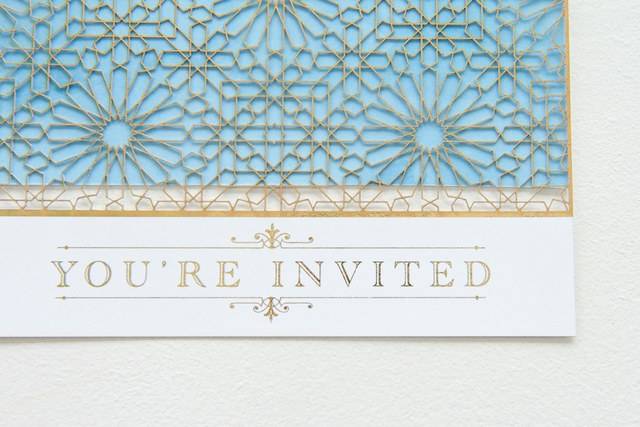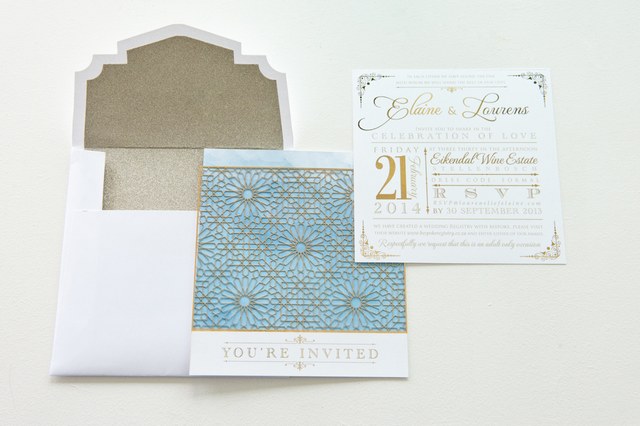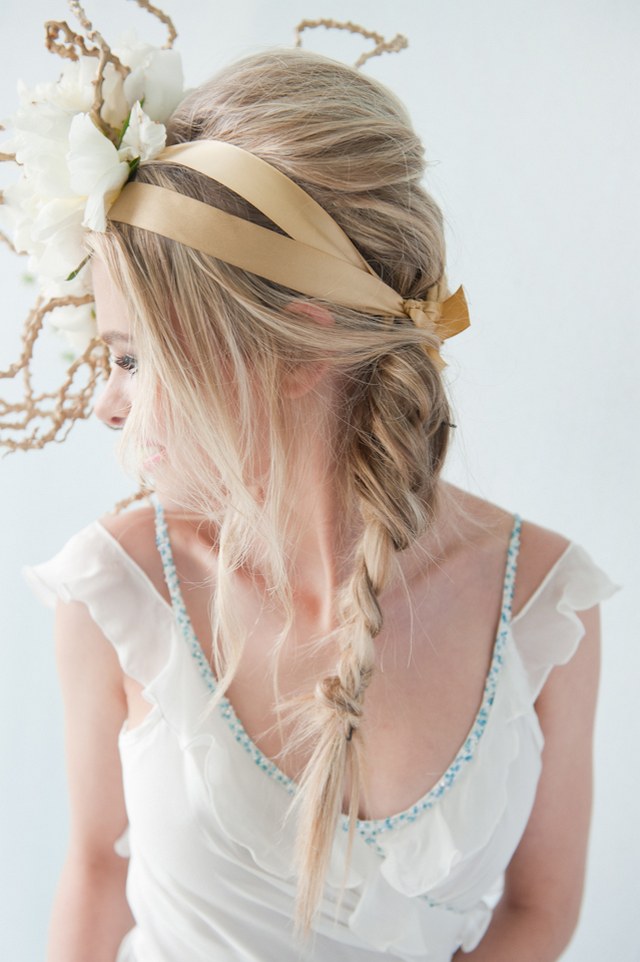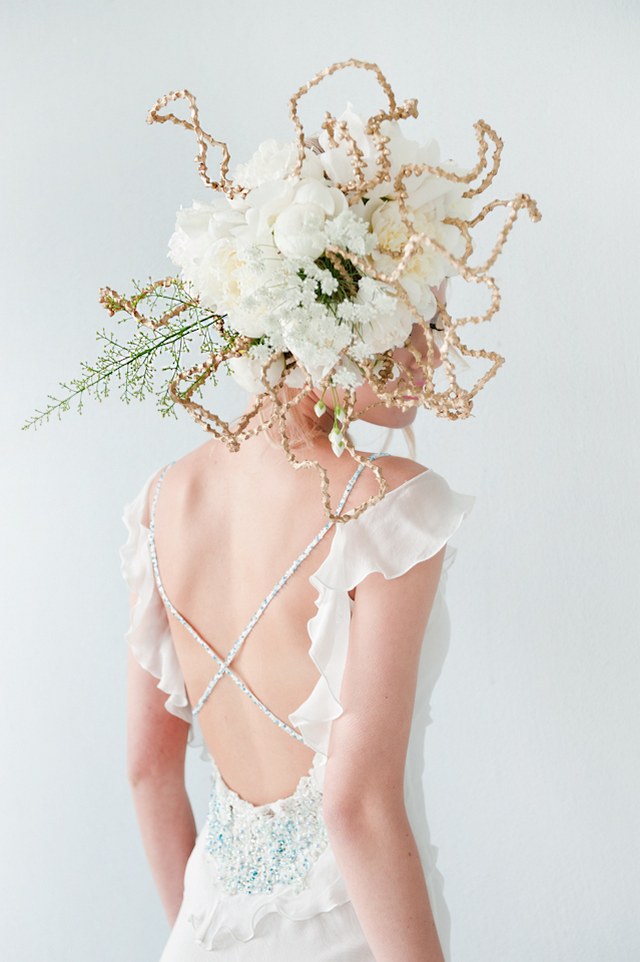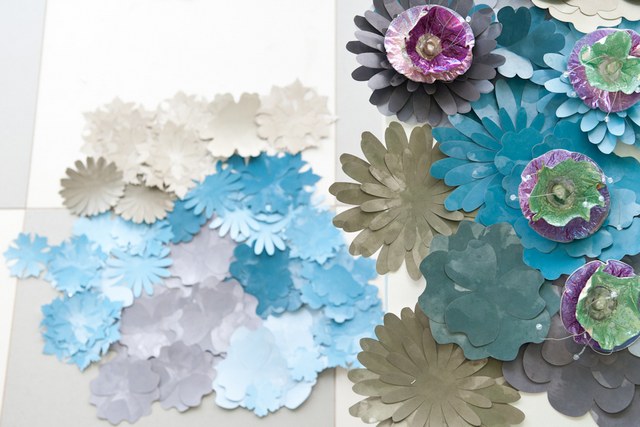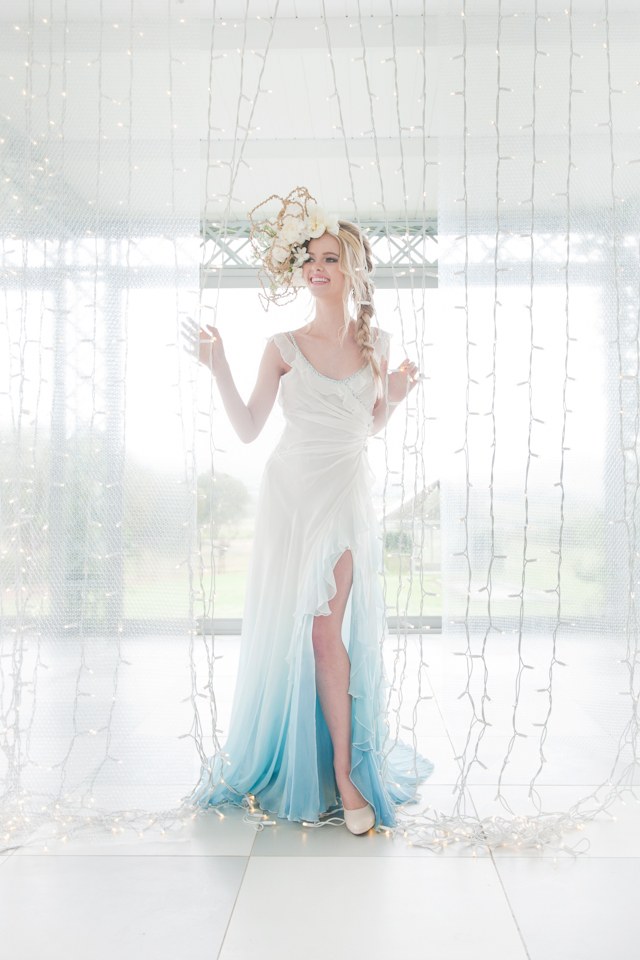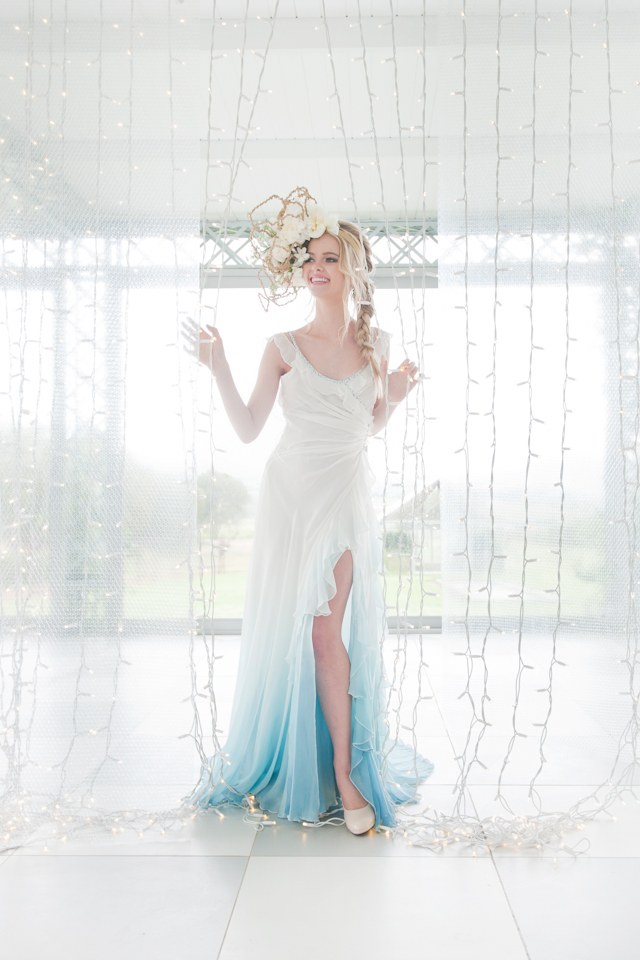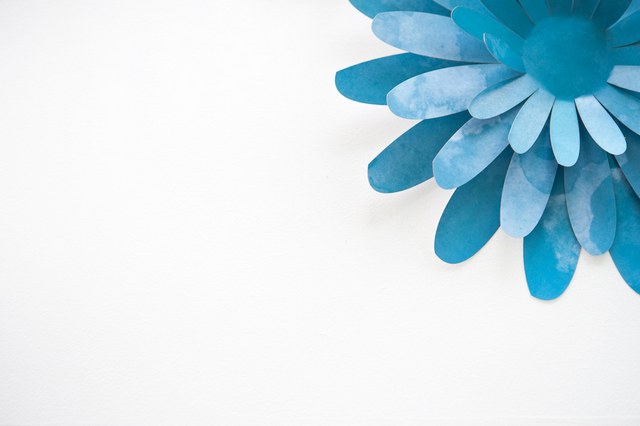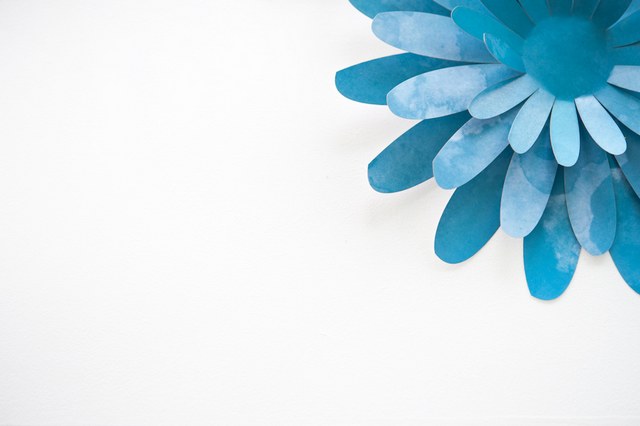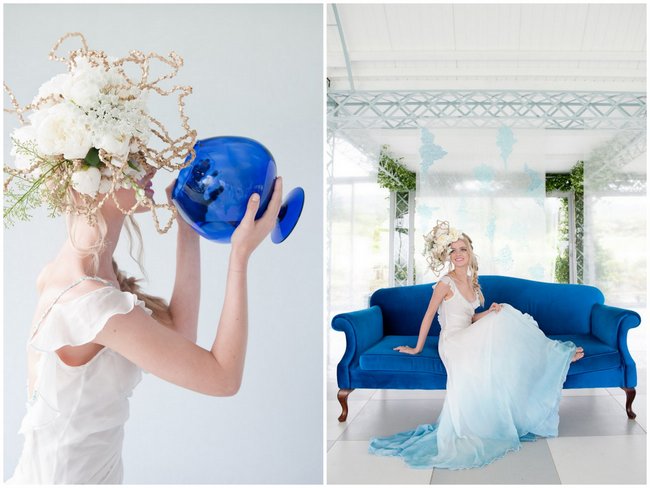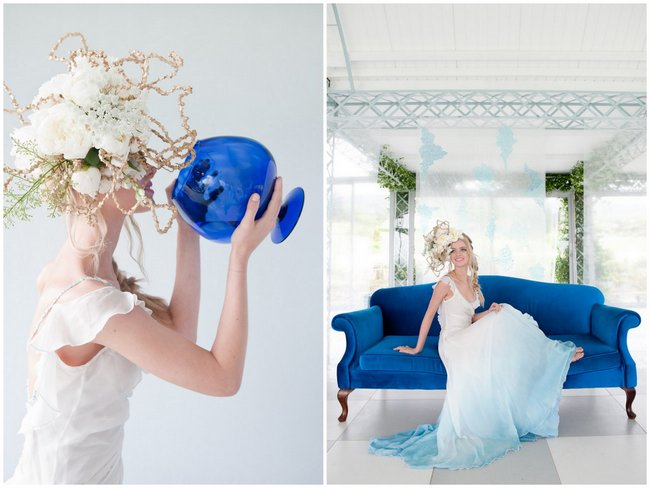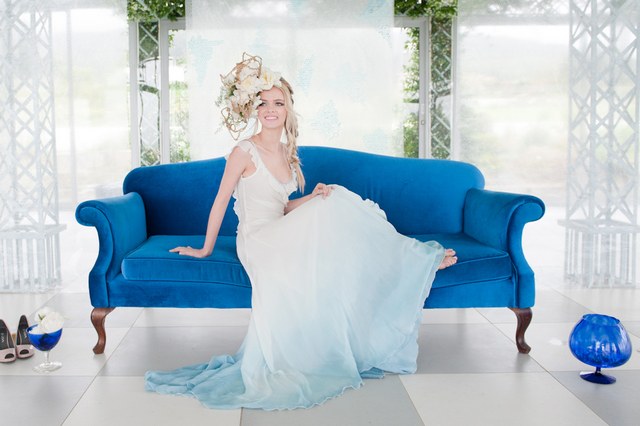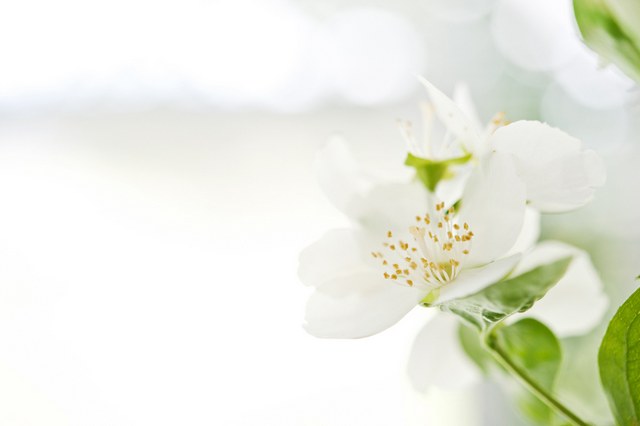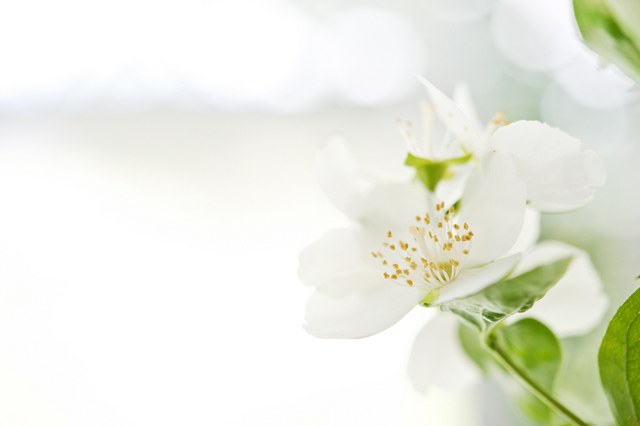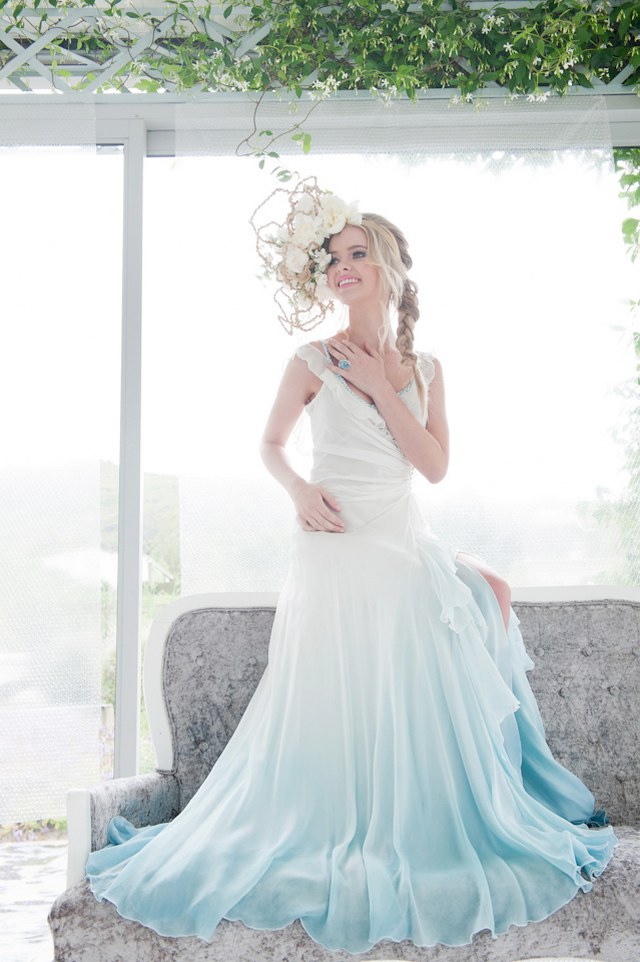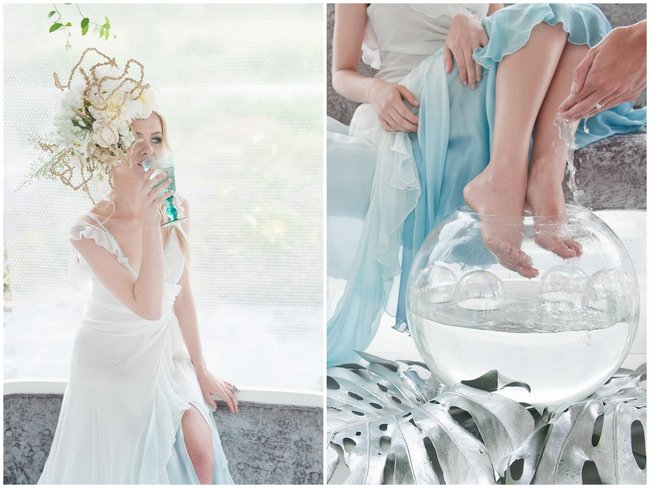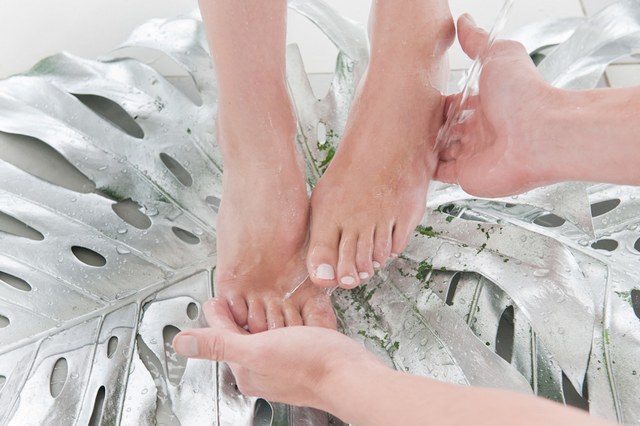 There are so many fresh, fun, fabulous details in this session! I can't decide if I'm more in love with the fabulous headpiece, the darling paper flowers, or the white blooms in those stunning blue glass vases. Dare I ask which element is your fave? It's okay, we've got all day 🙂
PS: Stay tuned for the next part of this creative collaboration, gracing your screens two Thursdays from now. Yipee!
♥ ♥ ♥  Credits: ♥ ♥ ♥
Photographer: Samantha Du Toit, ST Photography Cape Town  | Dress:   Hendrik Vermeulen  | Make-up Artist: Lisa Brown Make-up Artist | Hair Stylist: Hair by Licia Van der Merwe | Style Coach: Nina Brown Style Coach | Event Design: Blank Canvas Event Design | Flowers by: Fleur le Cordeur | Lighting & Couches: Baie Goeters | Stationary & Paper Flowers: Secret Diary | Cake: Edible Art Cakes  | Model : Imke Agenbach |Shoes: Tinsteltown Stellenbosch shoes | Venue: Belair, Paarl | Print Publication: Leef Magazine, March 2014 edition