Handmade Desert Engagement Photo Session ♥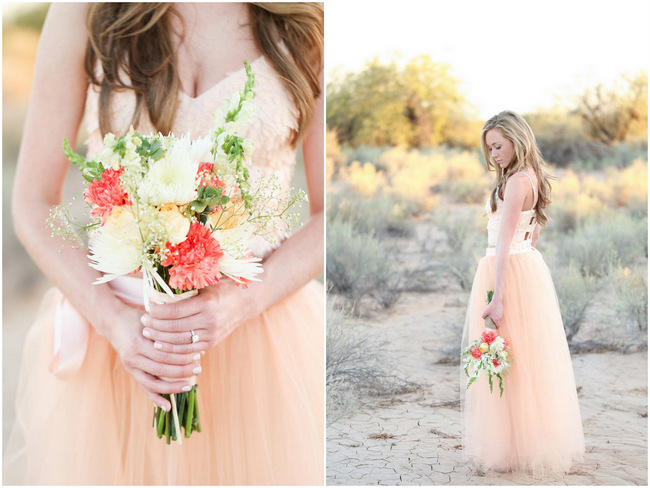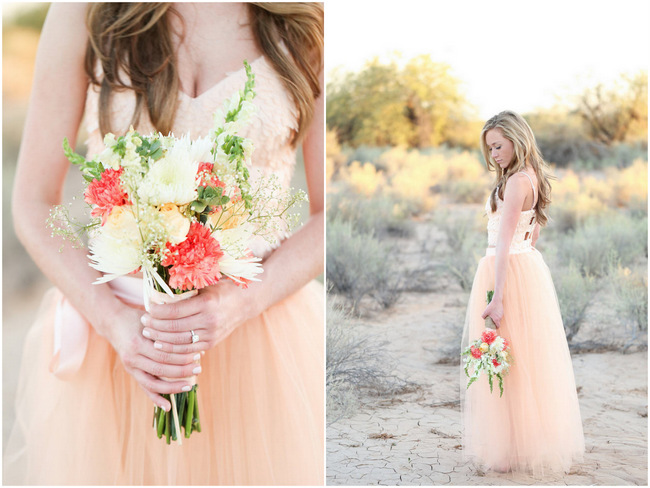 With a strong passion for community work with orphans both locally and abroad, engaged couple Brett and Liz, the stars of today's whimsical Arizona desert engagement shoot, are as sweet as they are creative and stylish. Bride-to-be Liz also proves that you don't have to spend a ton of money to create a beautifully styled engagement shoot like this. To create her whimsical skirt Liz bought discount tulle online and hand sewed her outfit making it gorgeous and one-of-a-kind. She then paired it with a DIY bouquet of local flowers and succulents from my own garden!
Liz tells us that styling her groom-to-be fpr their whimsical Arizona desert engagement shoot was easy too: "I wanted my fiancé (and the beard) to feel comfortable, so I told him to wear anything neutral. If you stick to a color palette and stay true to your individual style (even if it's different from each other), it will turn out beautifully!" I think these perfect pics prove just how right Liz was about that, don't you?
Morgan McLane Photography, who brings us these delectable photographs, said that the lovebirds have an eye for style and love all things DIY, which is why it was no surprise to Morgan that Liz tied in her flirty feminine style with handcrafted touches. "Being that the two met in Phoenix, Liz wanted to capture some places that played a major role in their love story. Their fun, authentic style coupled with an appreciation for Arizona's natural beauty was the inspiration for this whimsical desert shoot.  The color palette used for the shoot was based upon the couple's succulent desert wedding theme. All of the colors were strategically chosen to highlight Arizona's existing natural beauty including muted mint, silver green, soft peach, grey purple and pink."
Whimsical Arizona Desert Engagement Shoot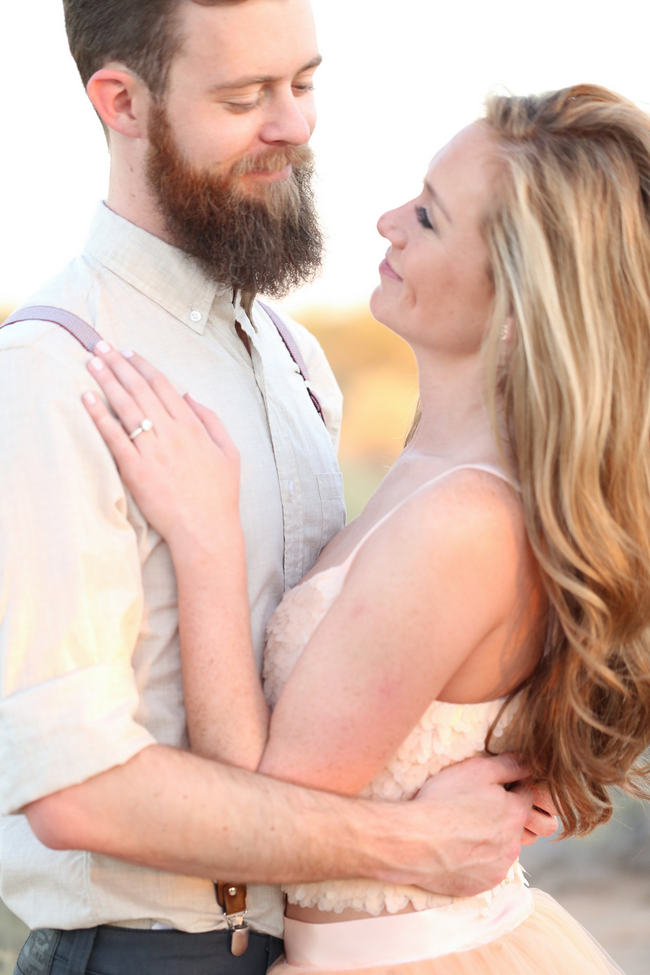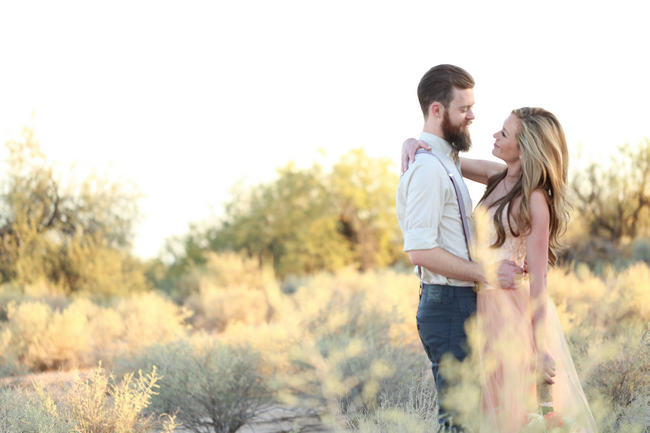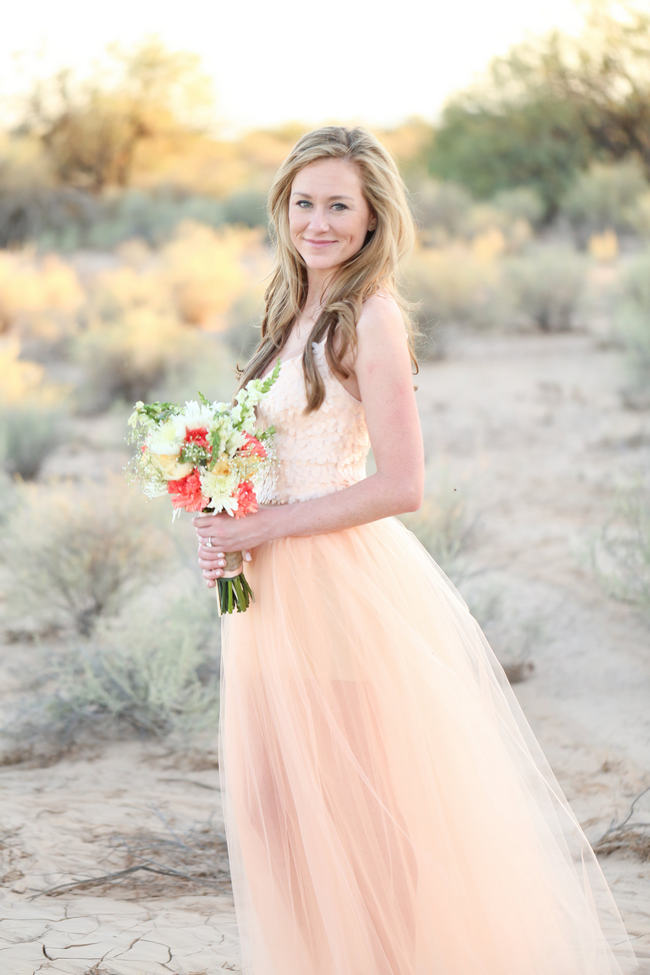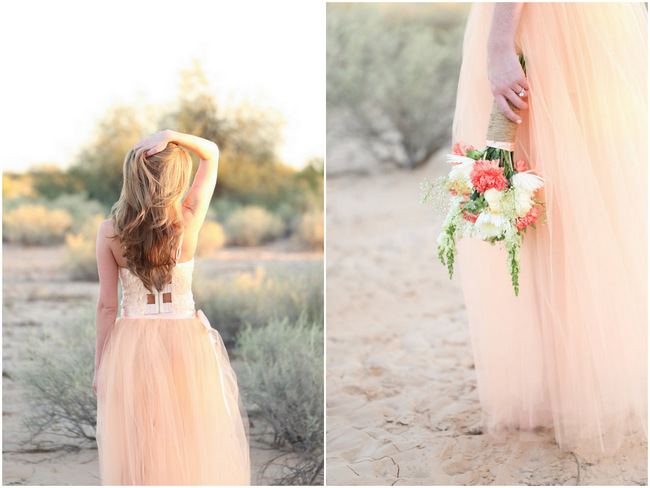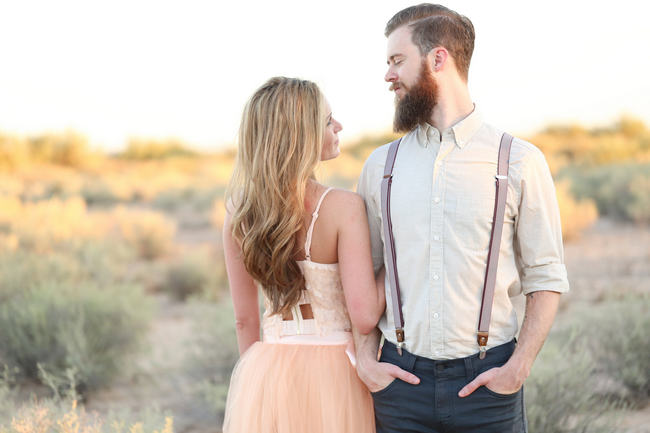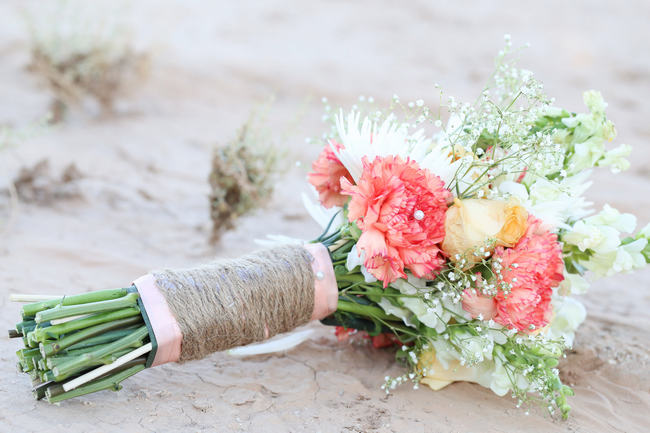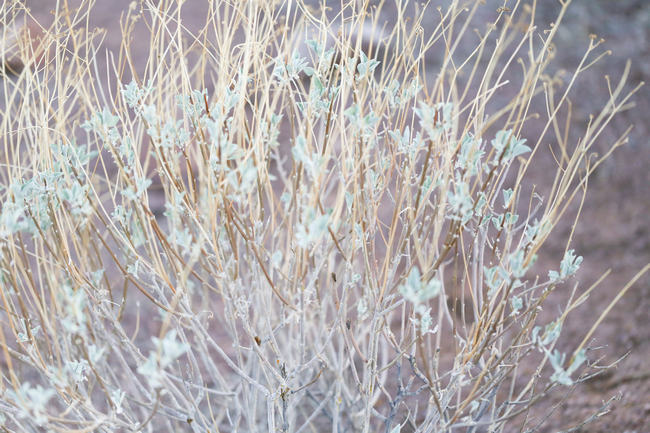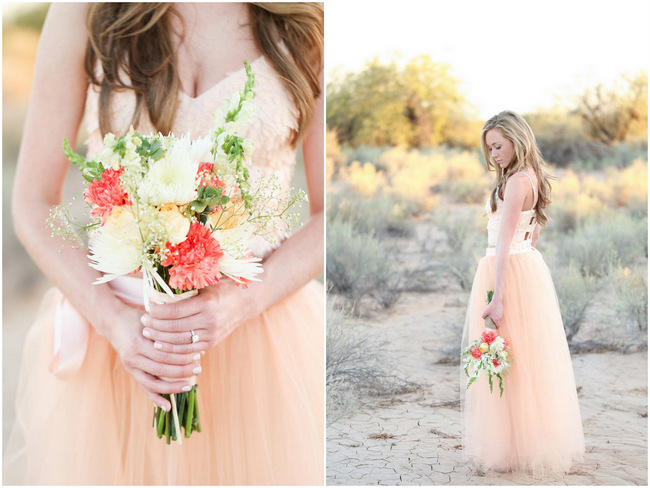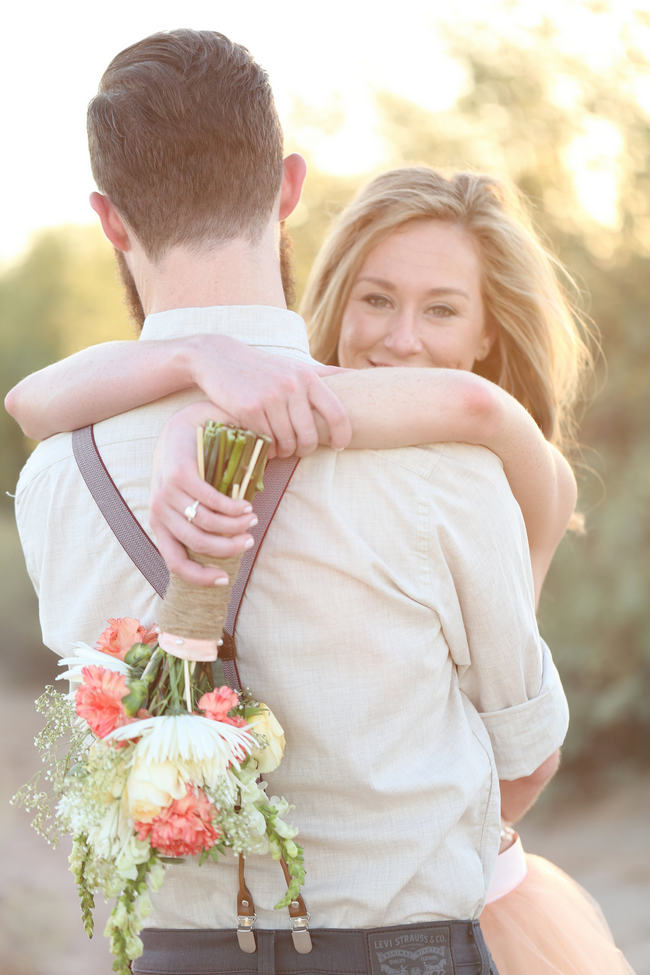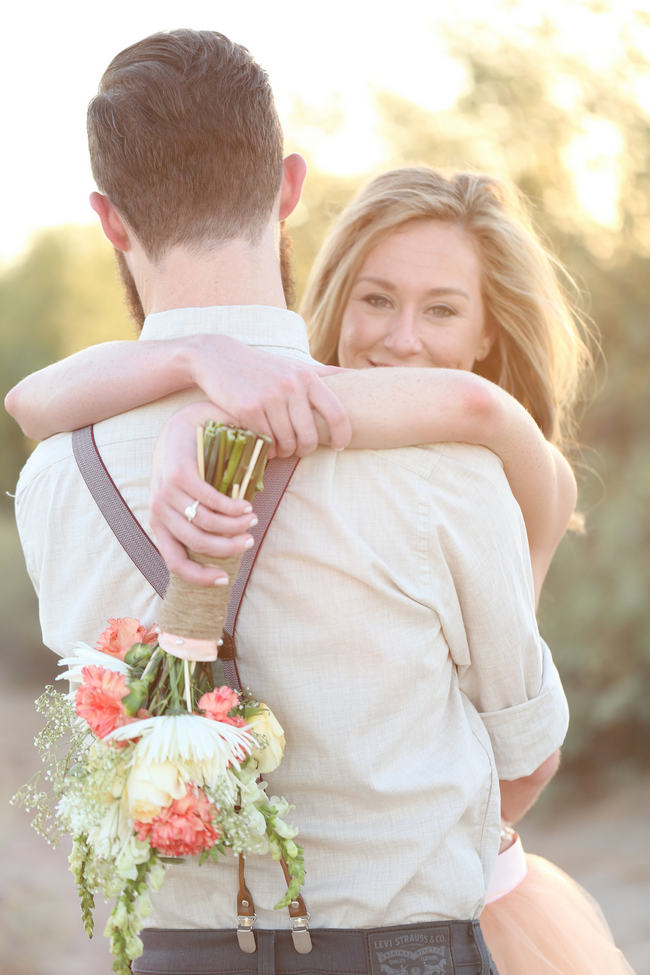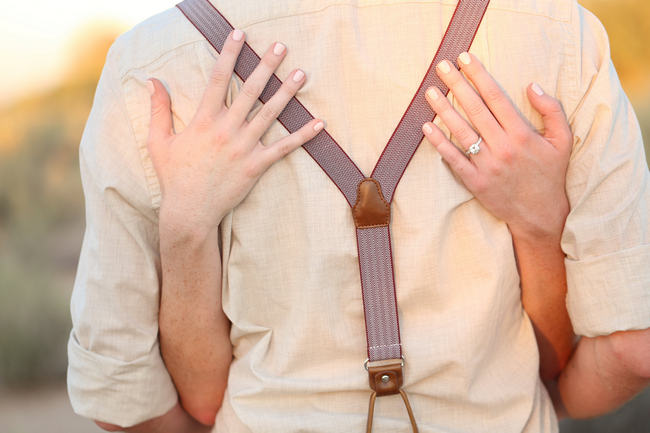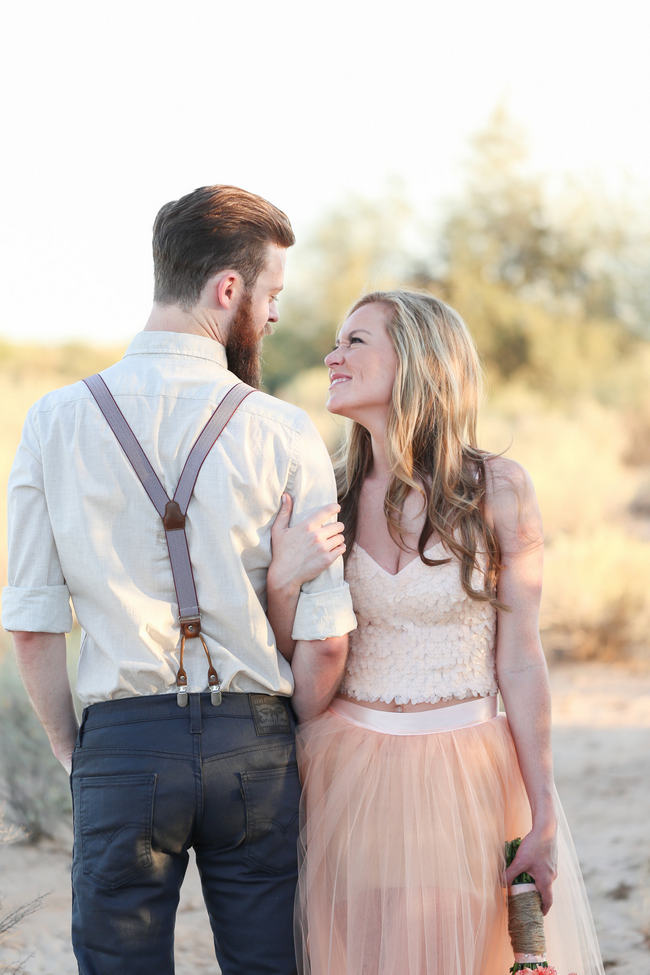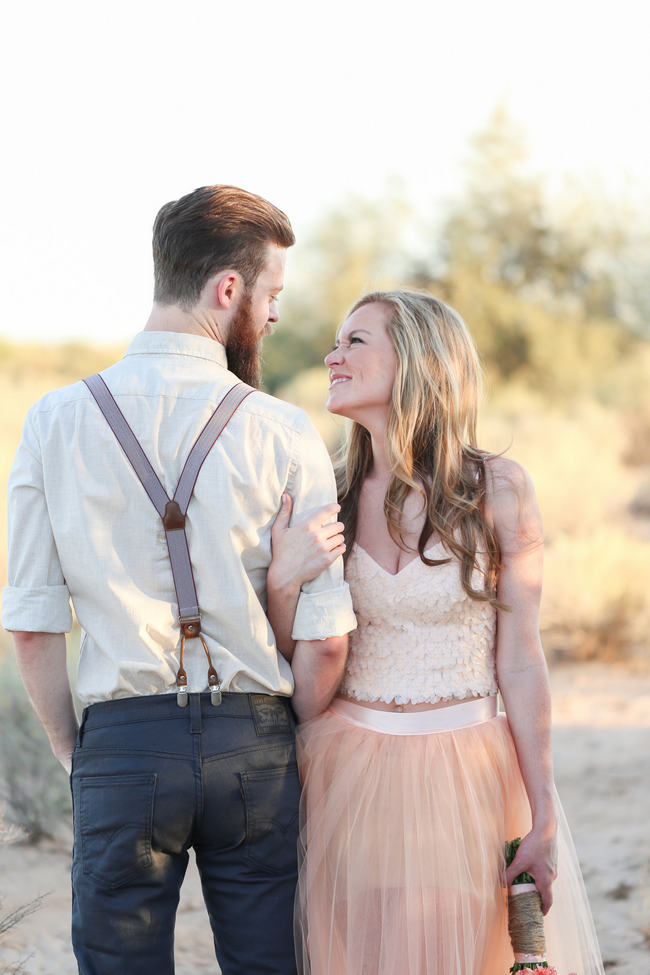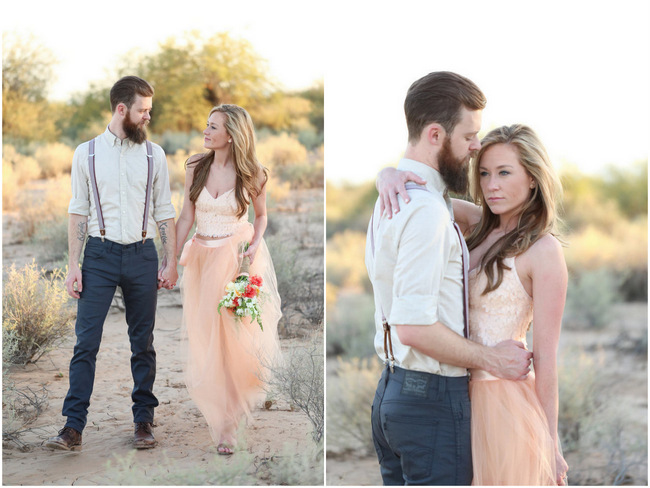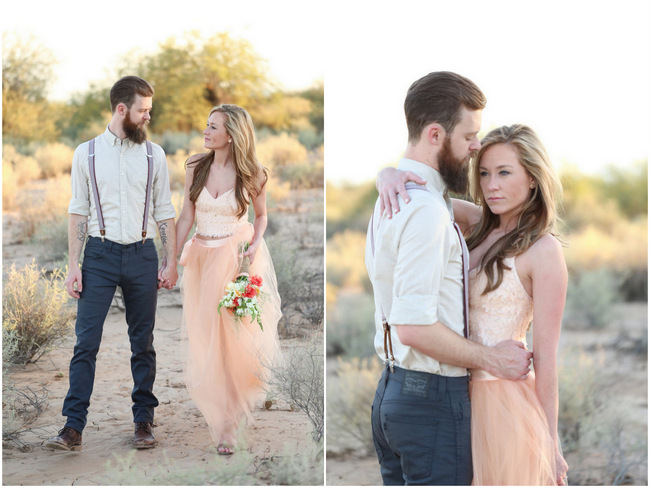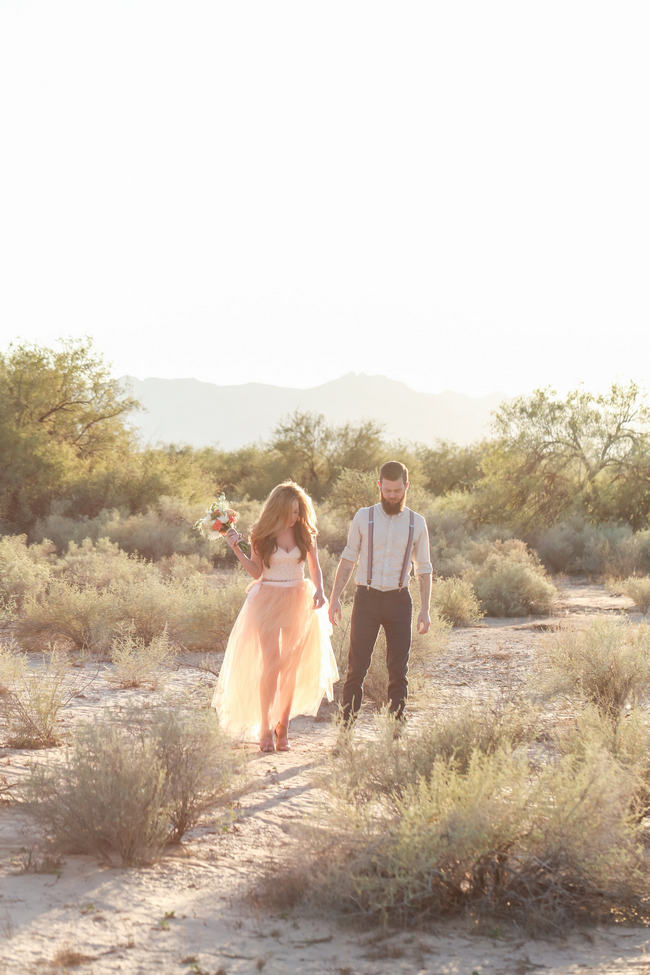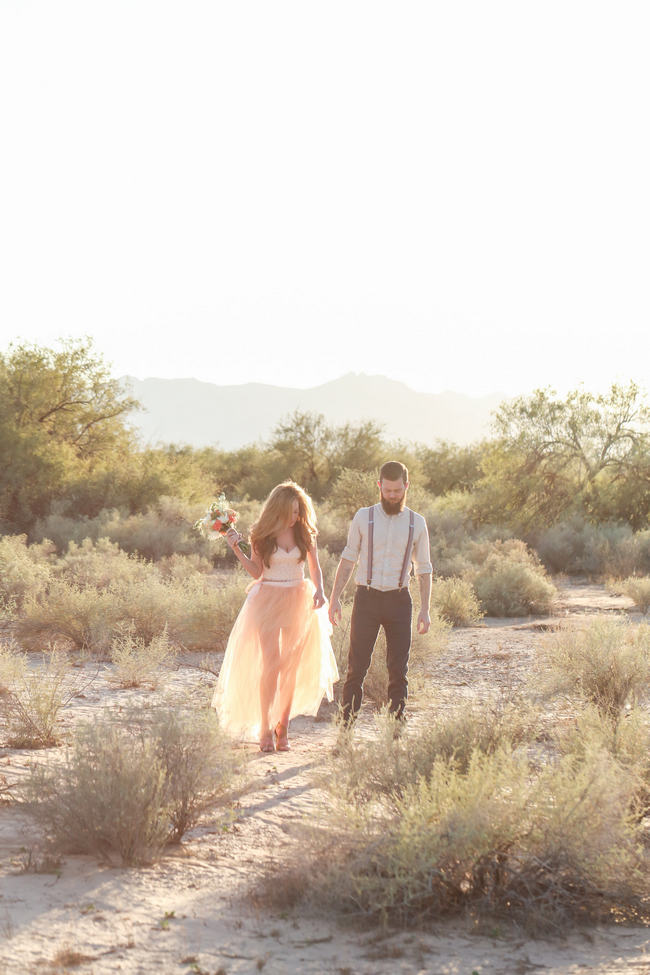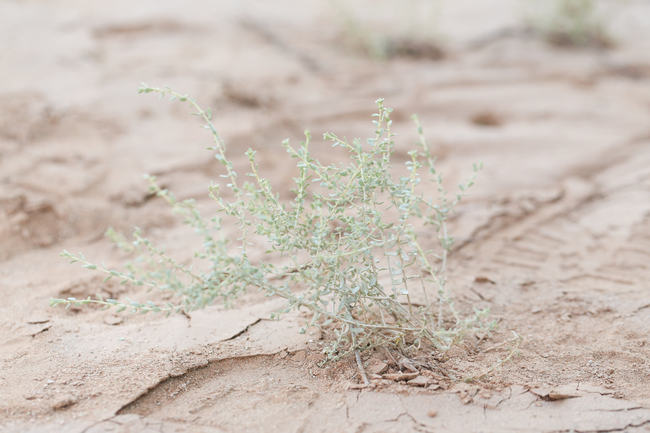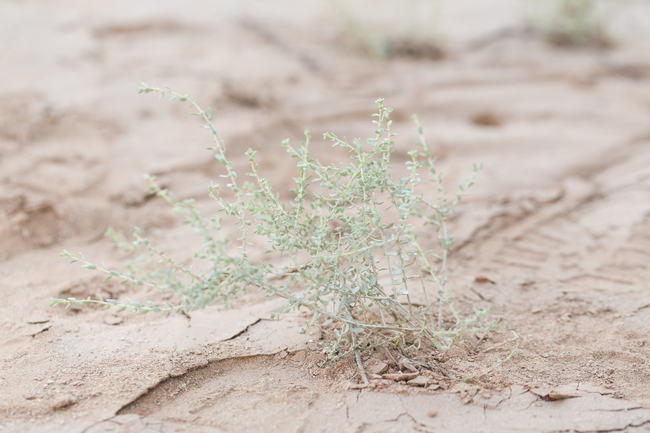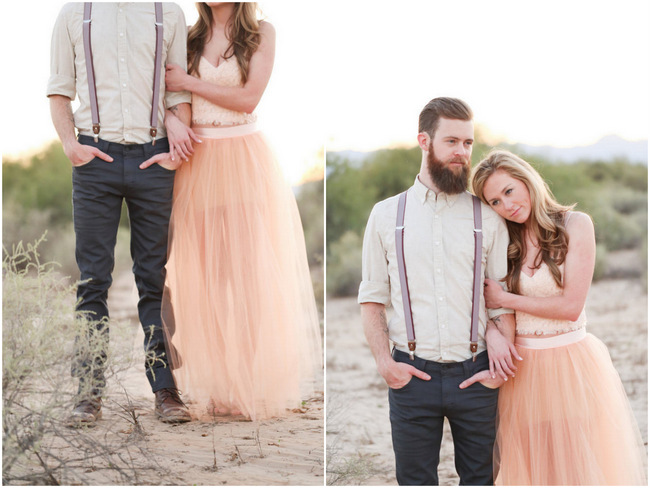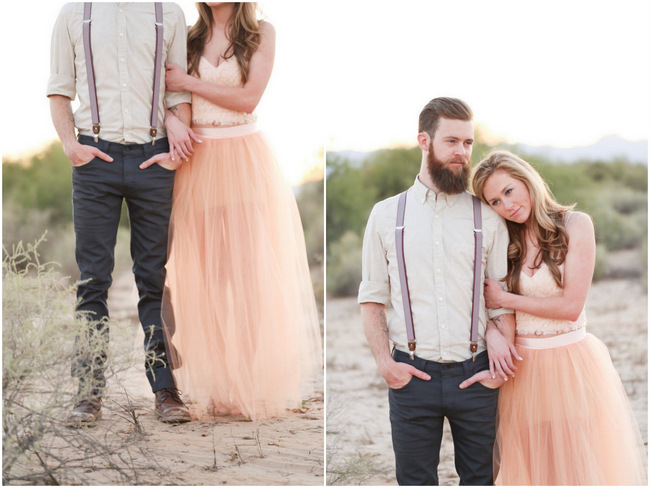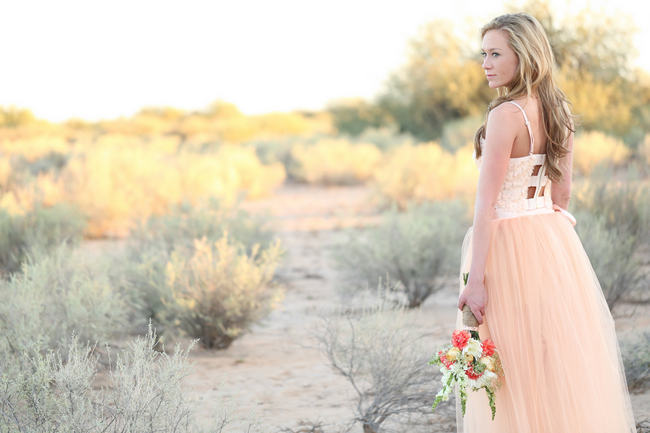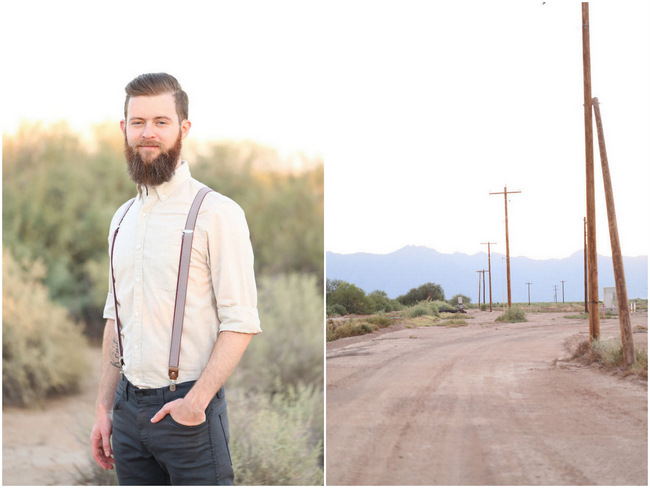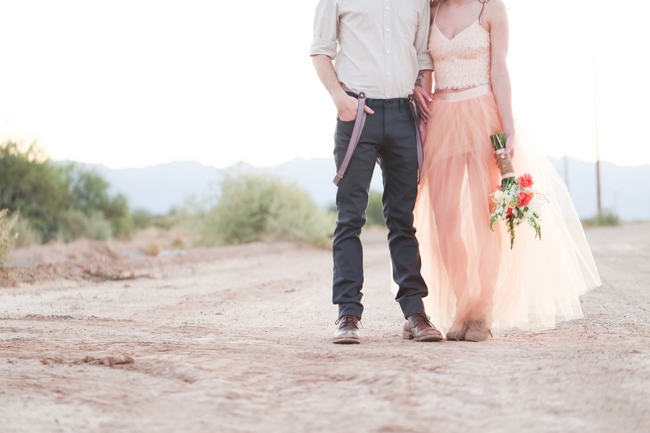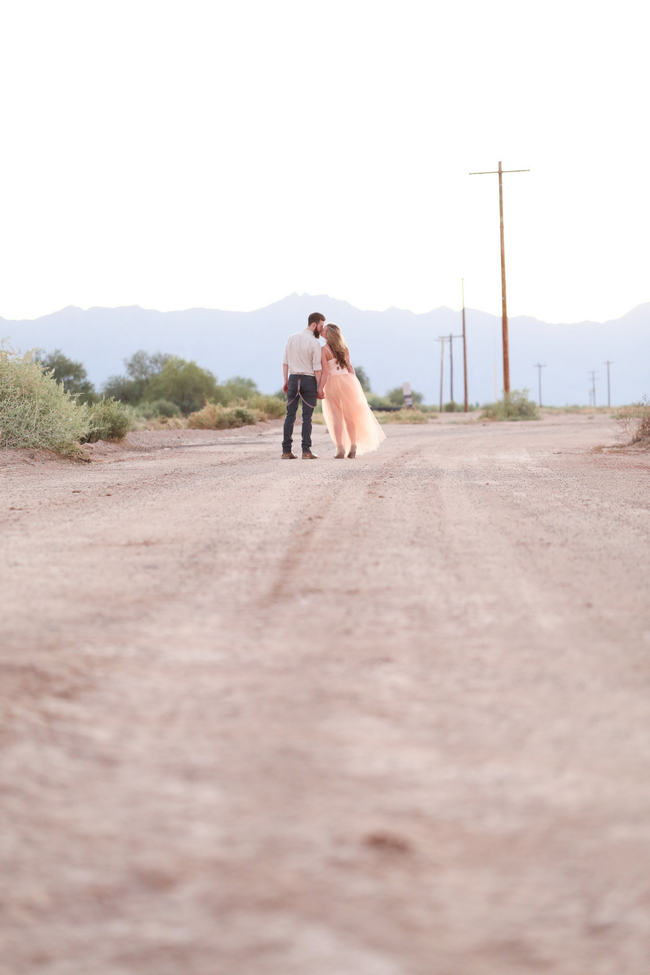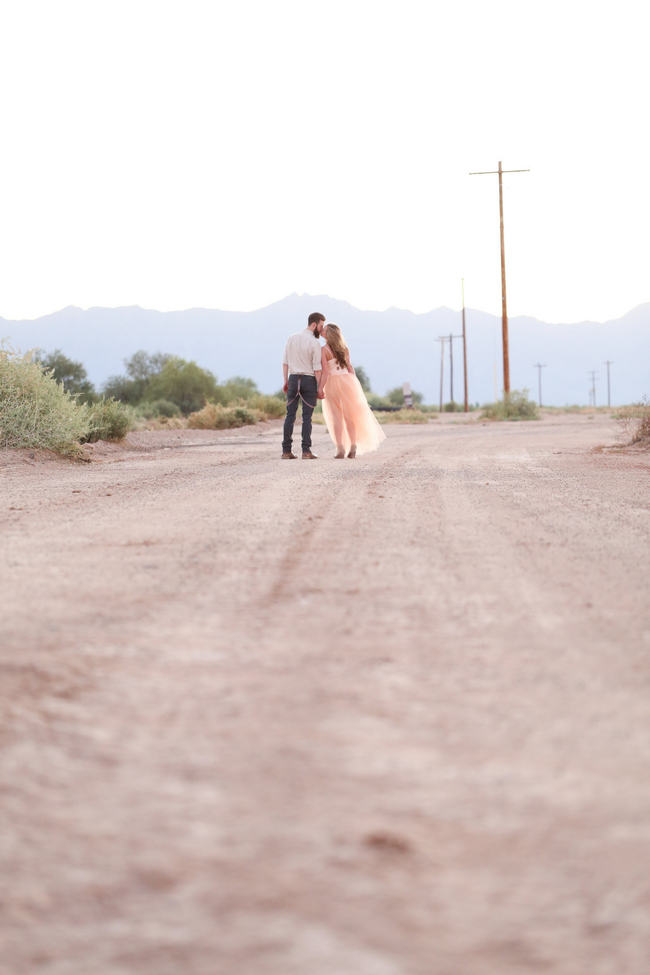 Love Story: When a mutual friend introduced Brett and Liz, a friendship was born immediately. It didn't take long to figure out that they had more in common than just their love of college football. They quickly discovered that they both shared a passion for orphan care and making a difference in the lives of children who are born without family. Brett had served numerous times in Haiti, working with an organization that cares for orphans. At the time, Liz was working for a non-profit organization committed to changing the broken system of international adoption. When you put two people with hearts like theirs together, it doesn't take long for love to grow. And that's exactly what happened.
Proposal: When it came time for him to pop the question, Brett created a magical moment. Liz is a self-professed Christmas fanatic. She loves all things Christmas, especially houses trimmed in Christmas lights. This year Brett took charge of planning their annual tour of Christmas lights. As they walked through the streets of one of the famous "decked out" neighborhoods, Liz was caught up in the holiday moment. Right there under the lights of the Christmas magic, Brett got down on one knee and asked Liz to be his forever. A shocked Liz said yes, and looked up to see over 30 of her friends and family surrounding them in the middle of the street.
 ♥ ♥ ♥ Credits ♥ ♥ ♥
Photographer Morgan McLane Photography