Retro Rockabilly Wedding Style ♥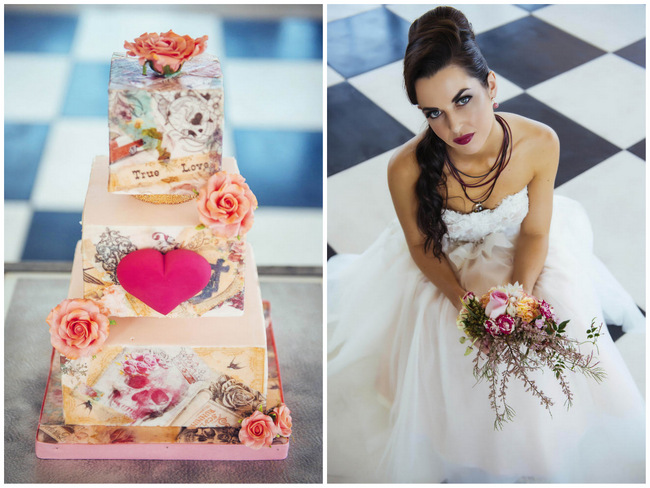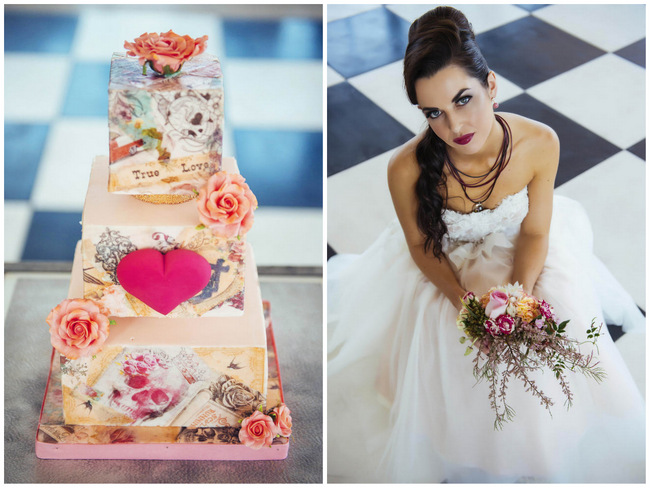 And now for something completely different! From the creative mind of Celeste Styled Events and the lens of Claire Thomson Photography comes a striking screenful of bright and beautiful rockabilly wedding ideas.
Claire and Celeste worked with the pair of floral wizards behind BlomLief, who created everything from colourful bouquets to bold flower crowns and fresh floral shoe details, alongside Fringe Hair and Make-Up who infused the models with retro-inspired rockabilly style.  Madre Kohn Creative designed a suite of eye-catching wedding stationery with cheeky tattoo embellishments that are so rock 'n roll, perfectly paired with a spectacular, Ed Hardy worthy cake that is nothing less than an applique art piece, from Cake My Day.
How cute do these lovely ladies look rocking fun and flirty, fifties-style, short wedding dresses from Janita Toerien and  Alana Van Heerden? Colony Designs and Wanderlust Lockets provided stylish accessories, and the ultimate retro accessory, a Pink 1955 Chev, is a showstopper!
Ooh, and be sure to keep eye out for another special behind the scenes touch from Martinus van Tee who captured the fun at winelands wedding venue, Bakenhof, in another all round great idea for any wedding – ink caricatures! Seriously, is there anything that this creative team left out!?
Rockabilly Wedding Ideas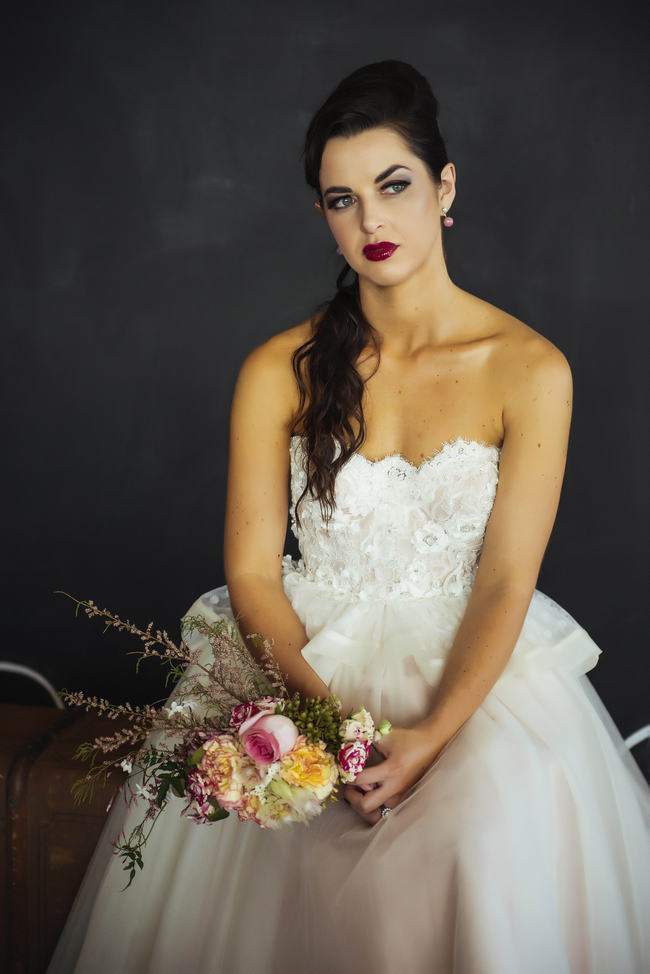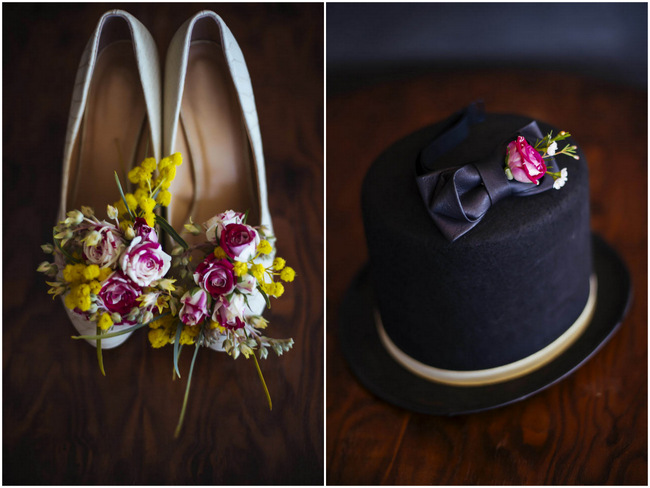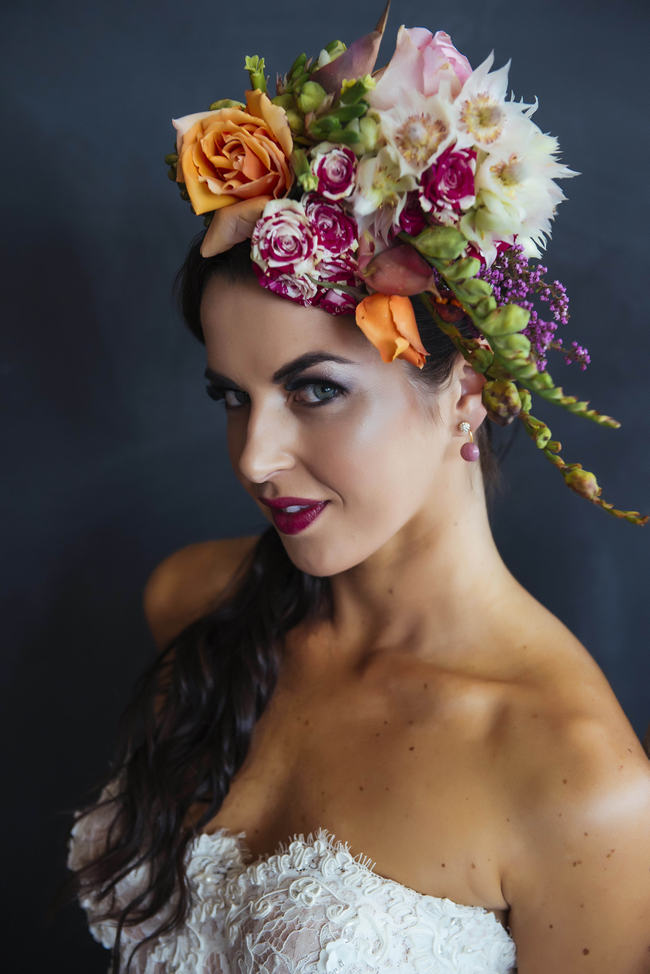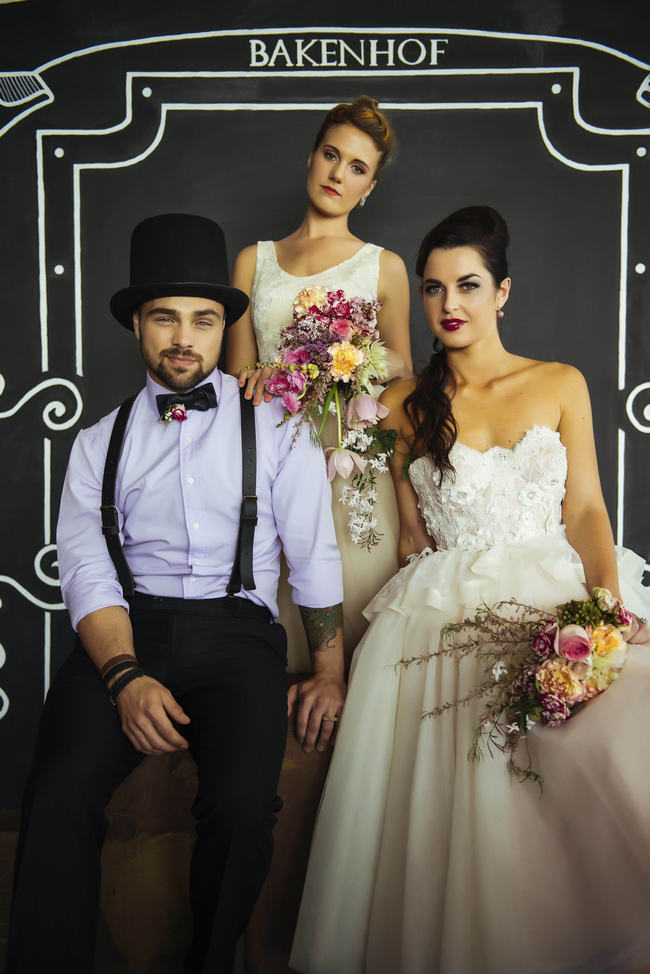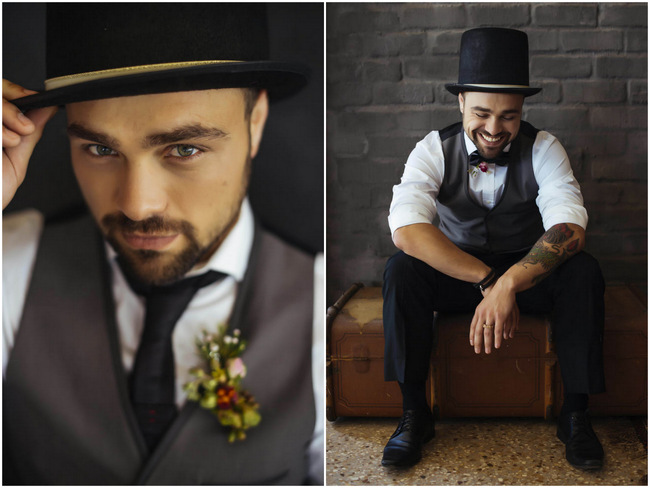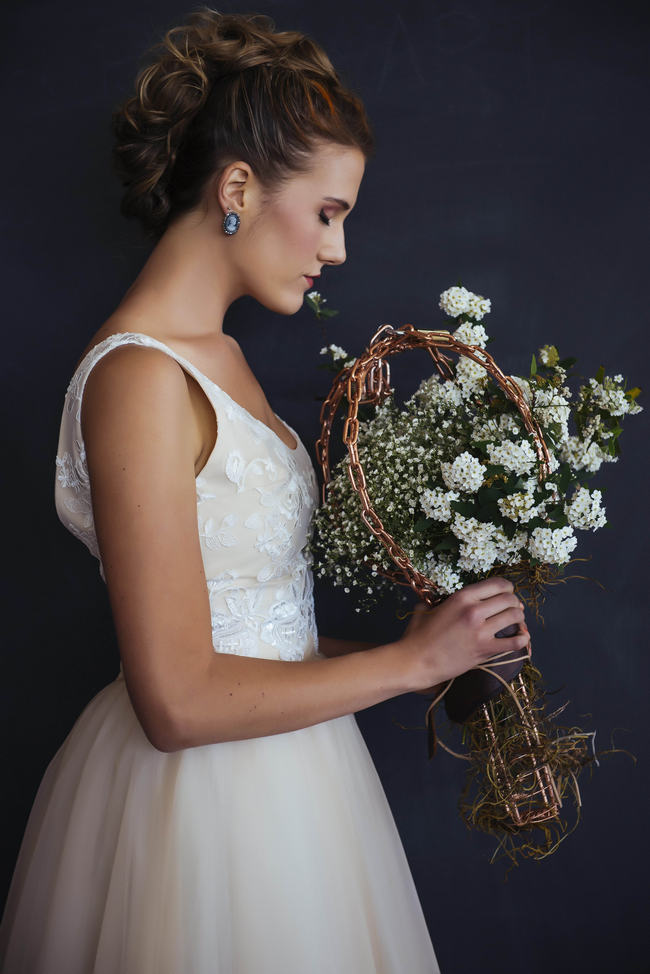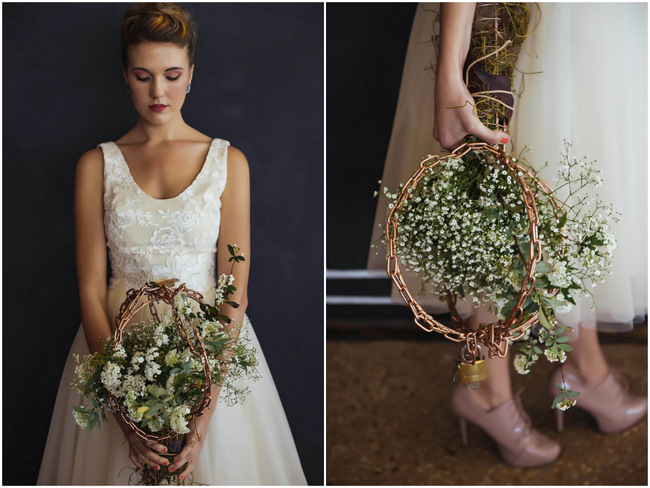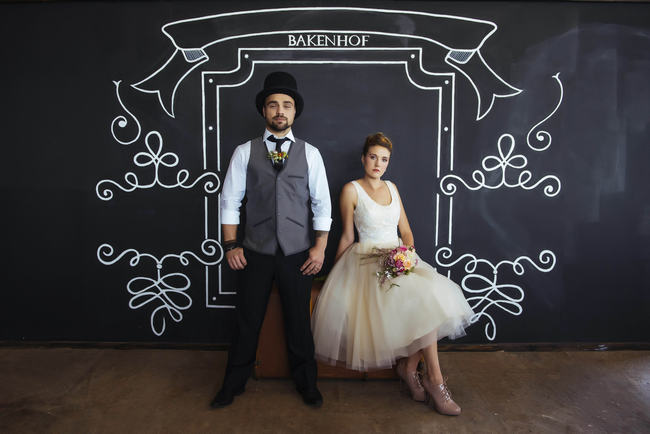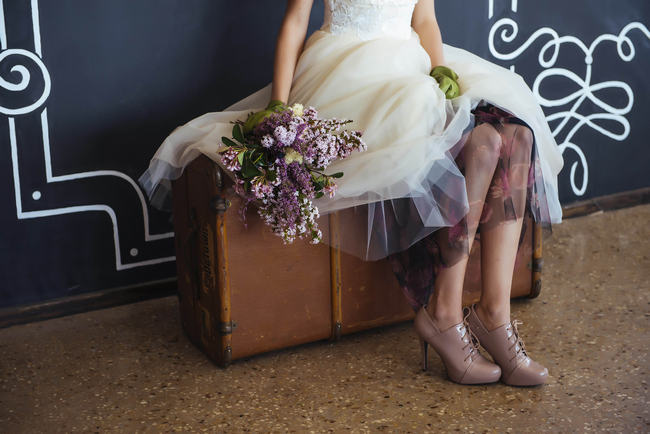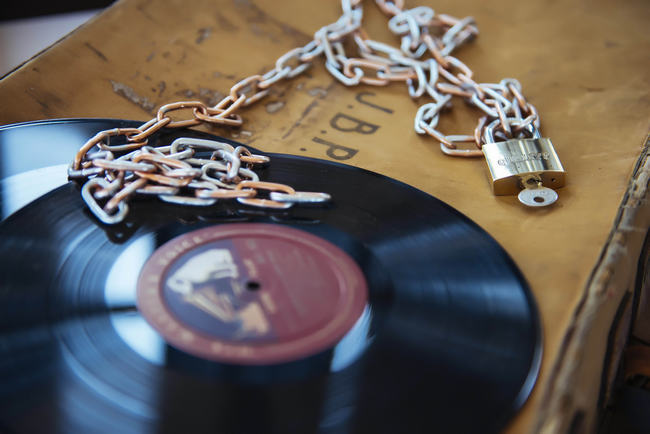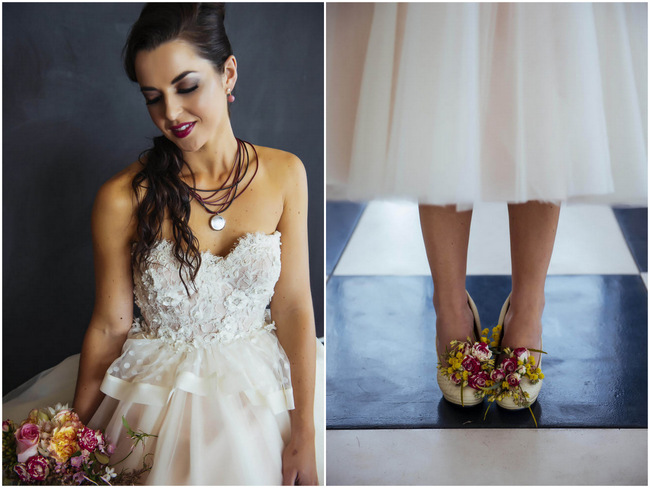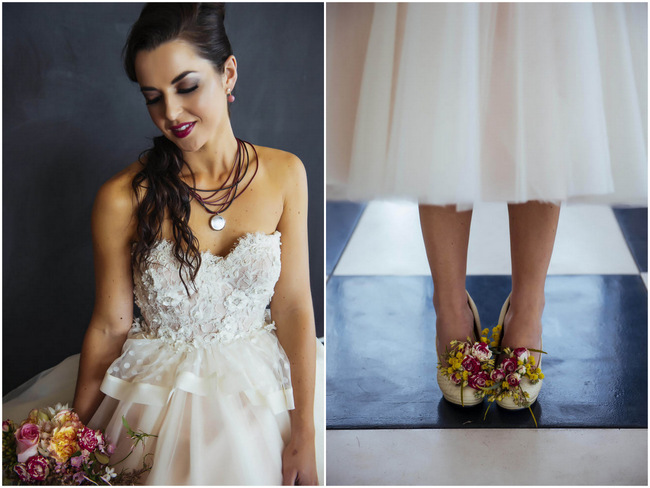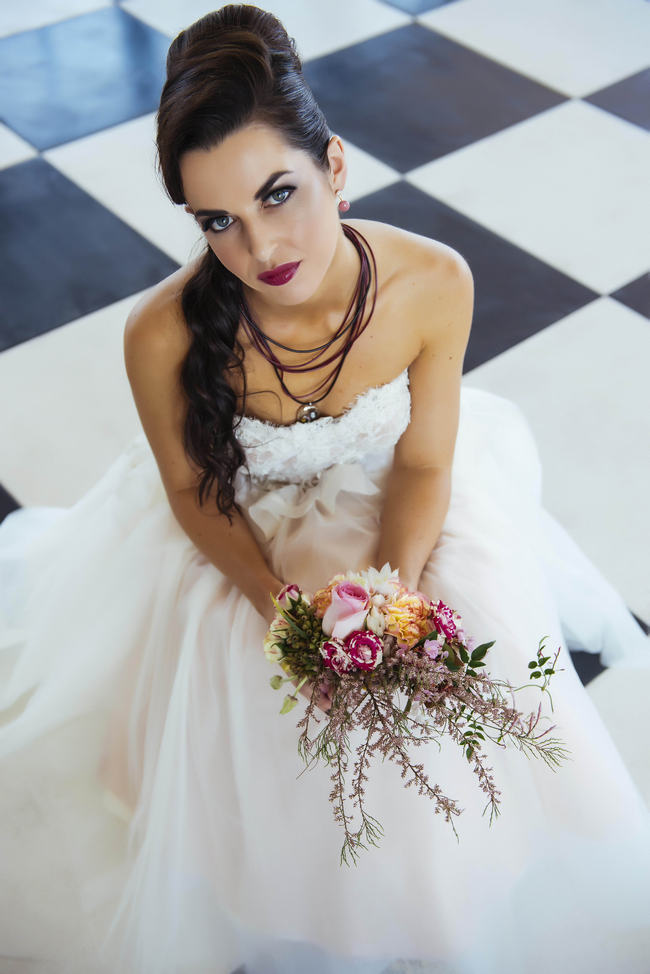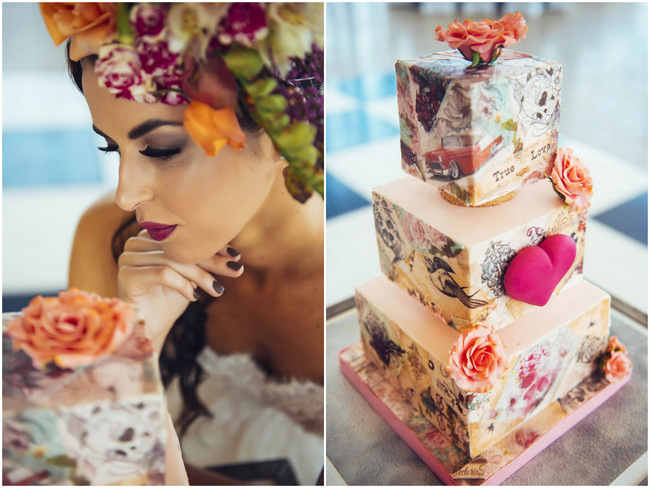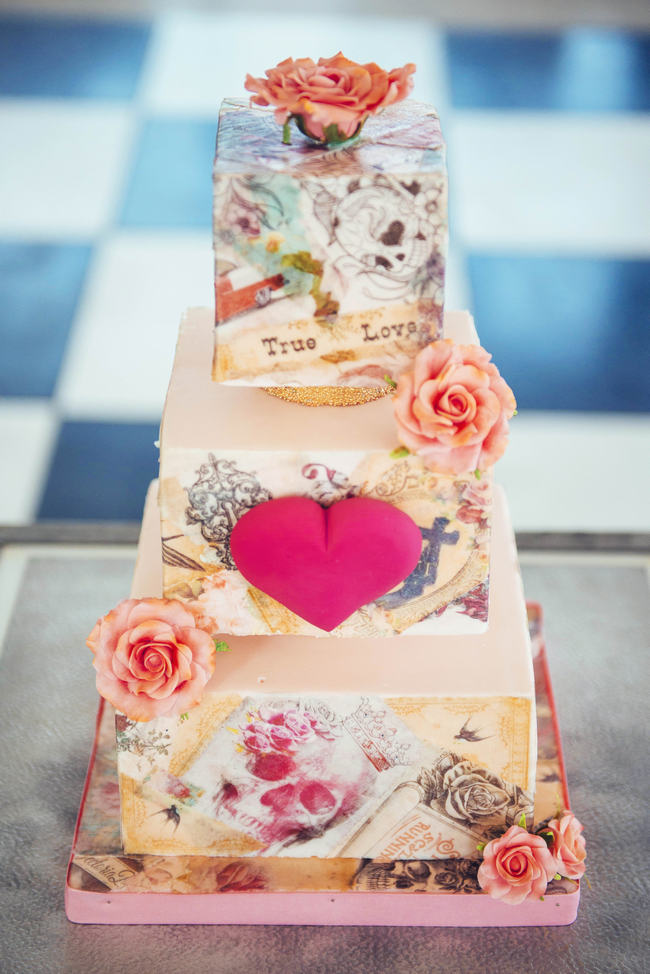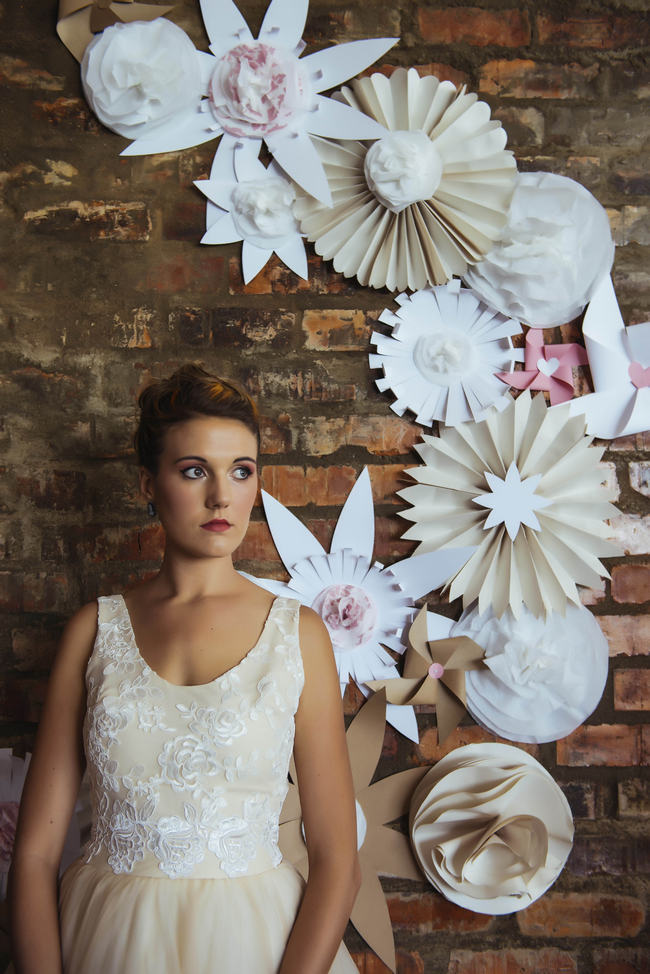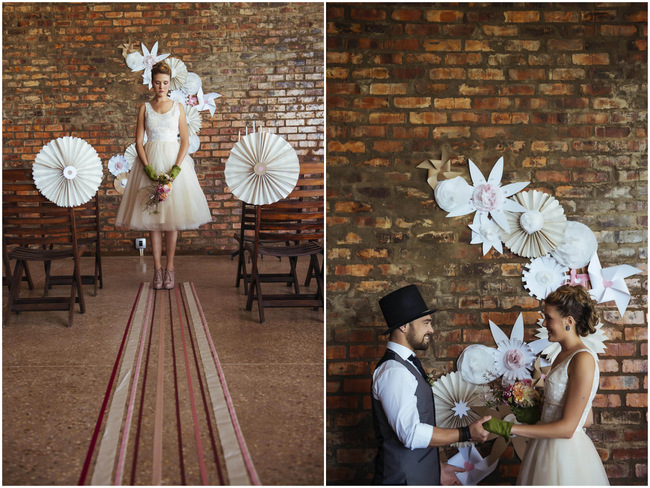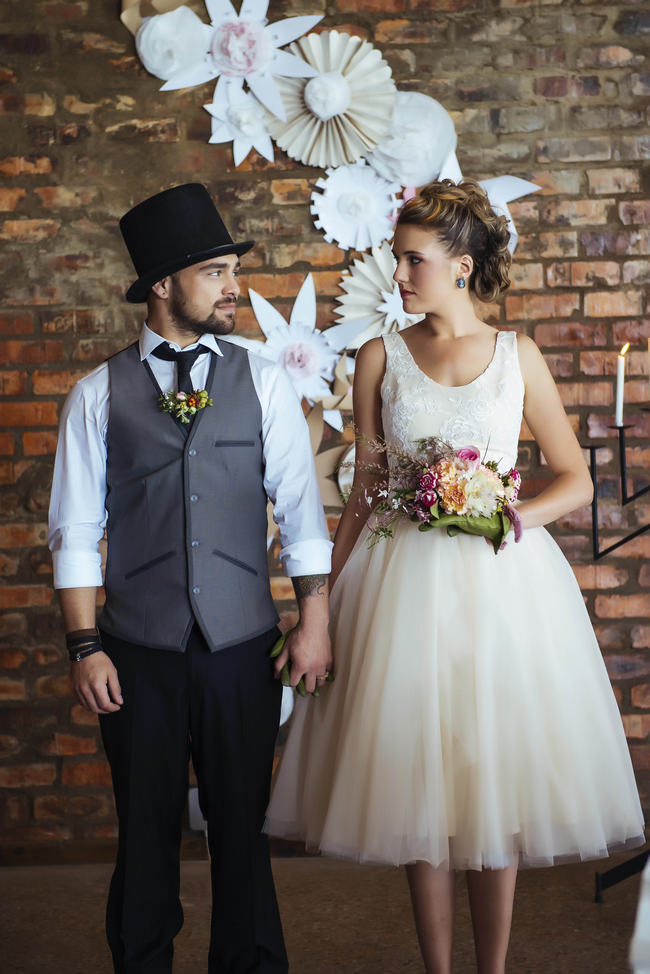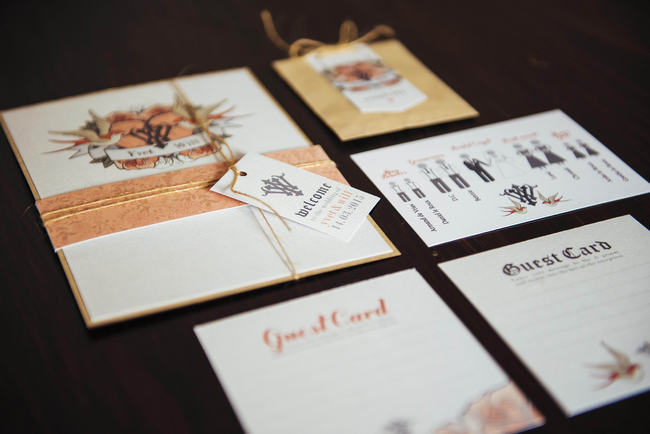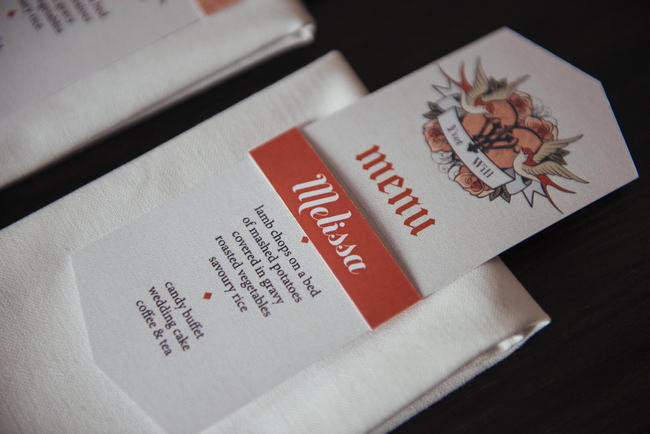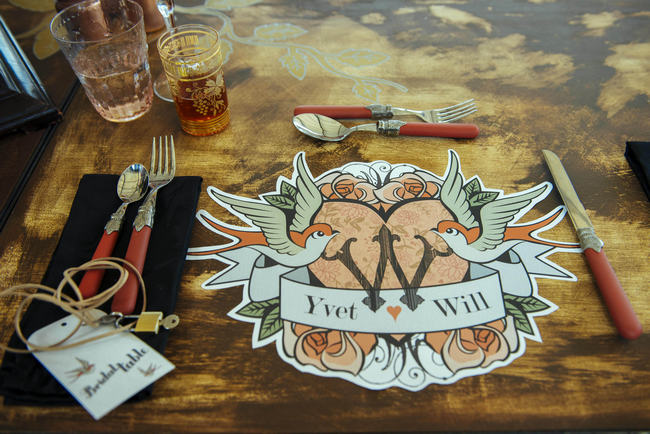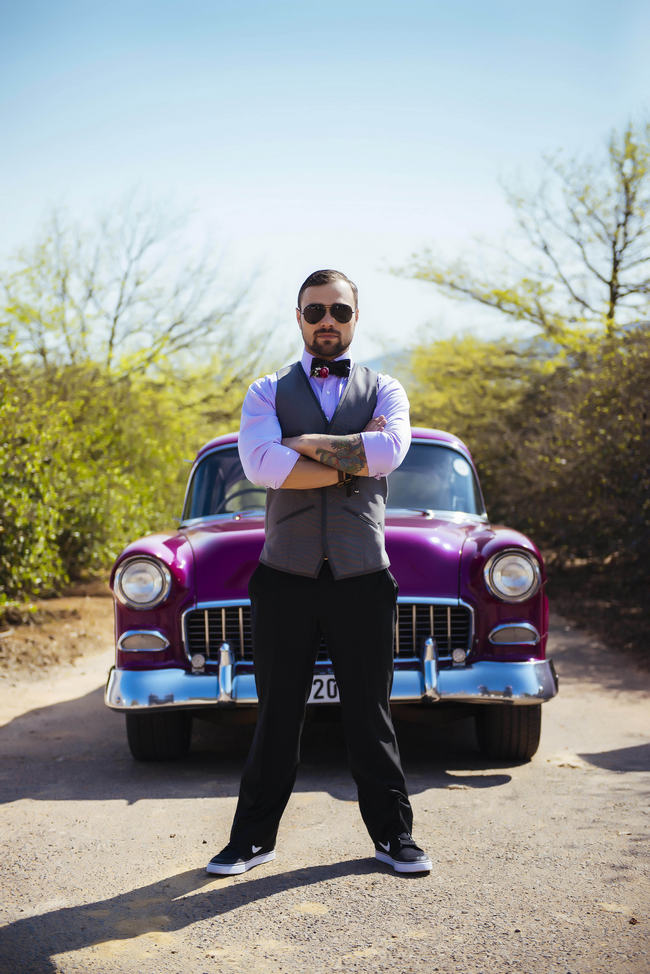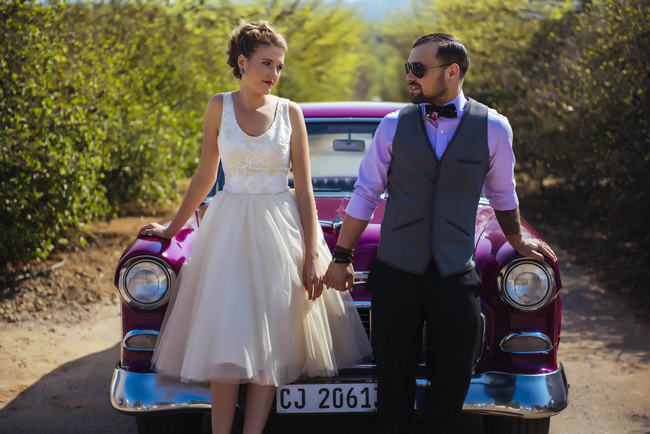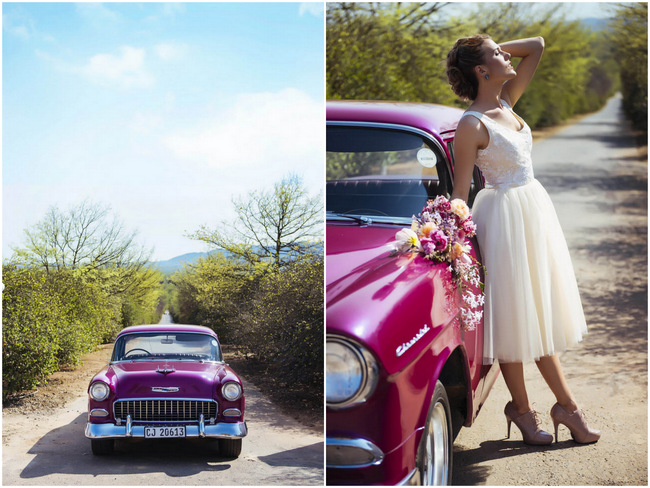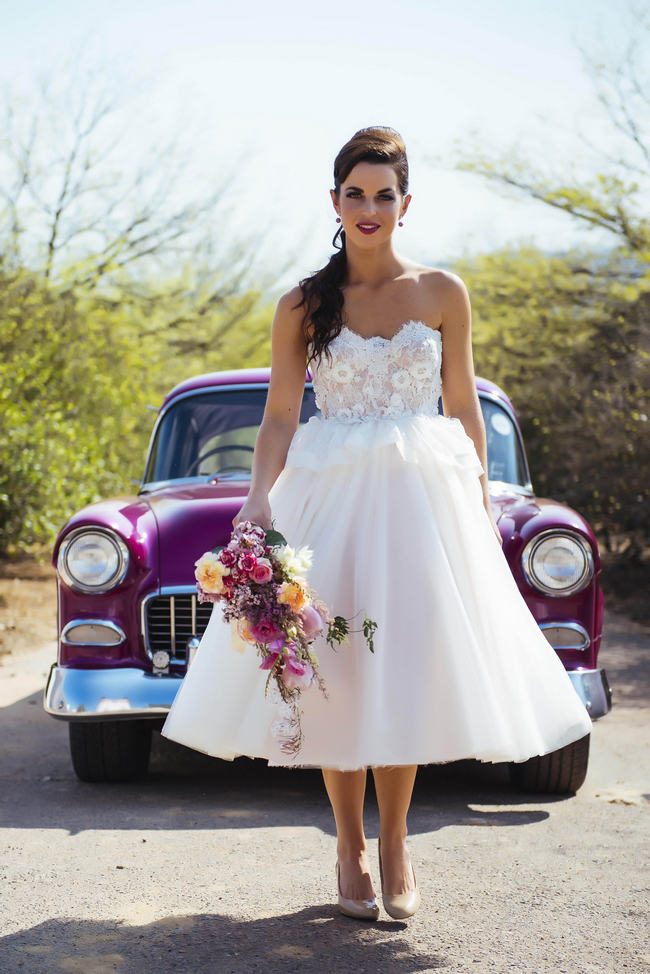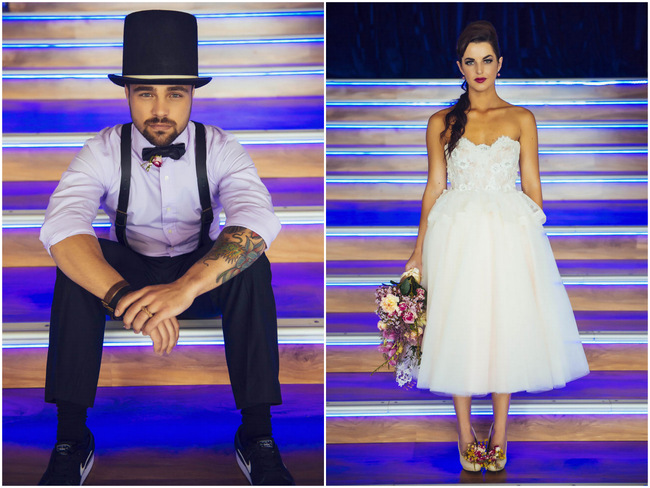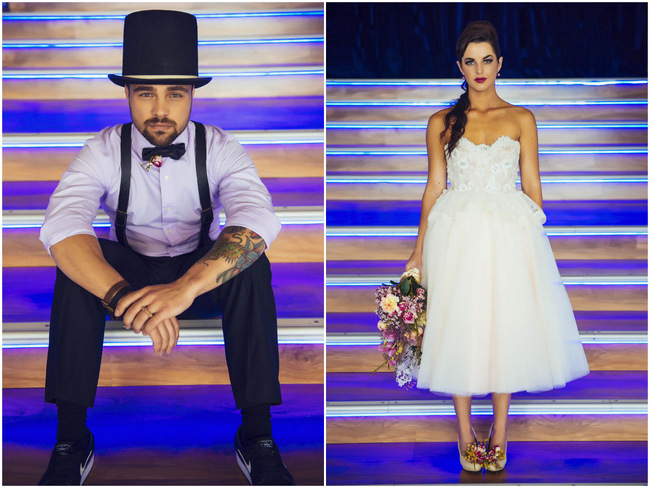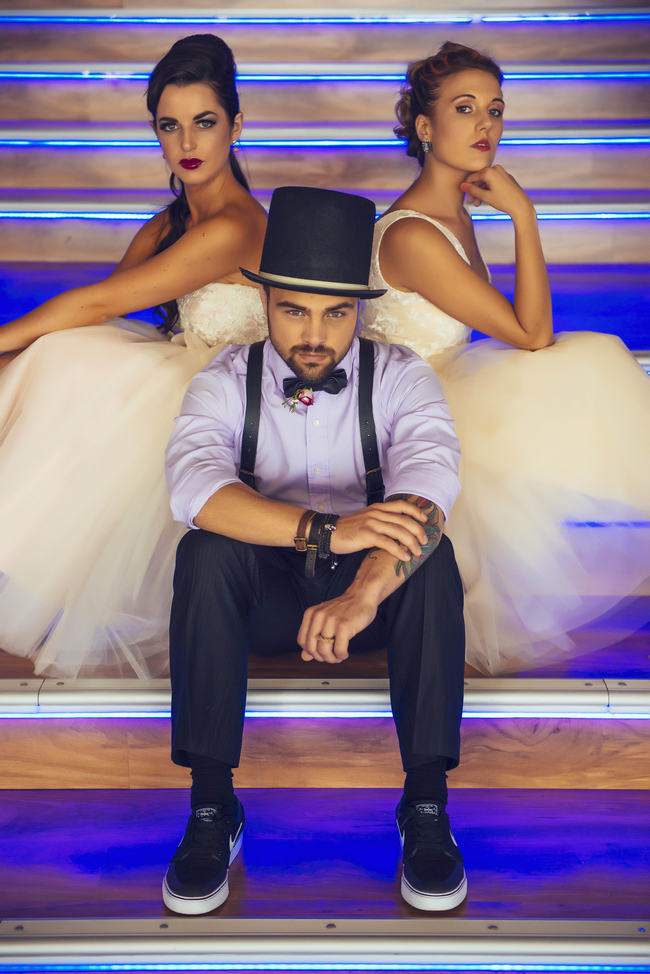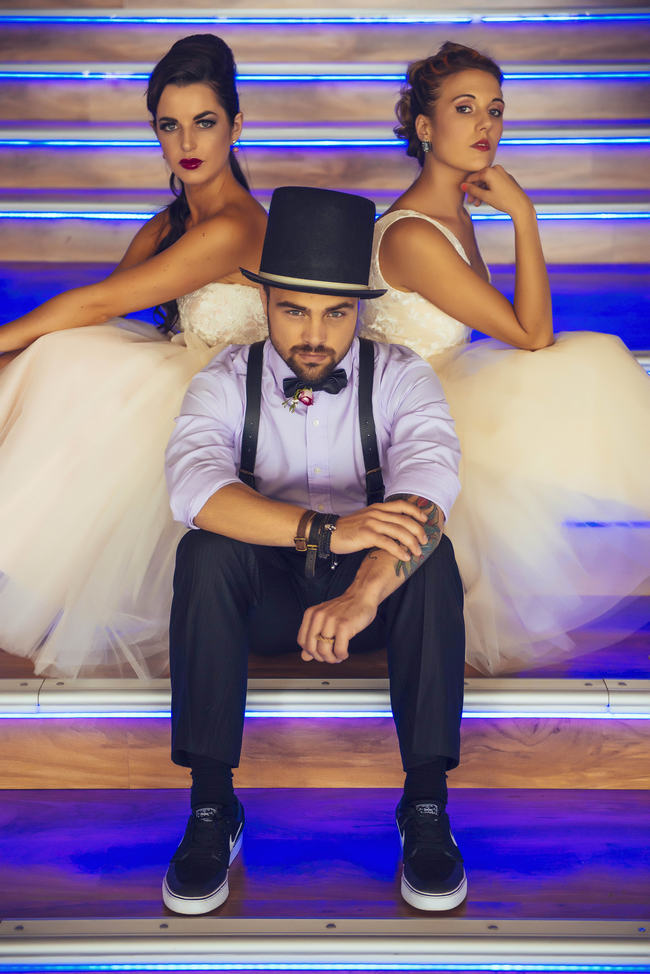 Rockabilly Wedding Ideas
"We wanted to portray a feminine and floral Rock 'n Roll bridal shoot with interesting alternatives to the standard bouquets, corsages and shoulder pins," explains Celeste Styled Events ."The idea was to inspire brides to think out of the box in a funky, fun way. We focused on shades of pink, blush, coral and plum as our main colour scheme with accents of other colours."
Celeste shares that in her experience the most memorable weddings that are most appreciated by guests are ones where the day is a reflection of the honoured guests rather than a relay of stereotypical themes that have been done repetitively: "Never forget to have fun in away that is uniquely 'you'."
♥ ♥ ♥ TALENTED VENDORS ♥ ♥ ♥
Photographer:  Claire Thomson // Event Styling and Design Celeste Styled Events //  Flowers BlomLief  // Hair and Make Up Fringe hair and make up // Stationery and Printed Goods  Madre Kohn Creative // Cake Cake My Day // Caricaturist Martinus van Tee // Model Elbie Rudansky // Venue Bakenhof // Accessories Colony Designs // Wedding Dress Janita Toerien // Wedding Dress Alana Van Heerden // Car Pink 1955 Chev  // Lockets Wanderlust Lockets