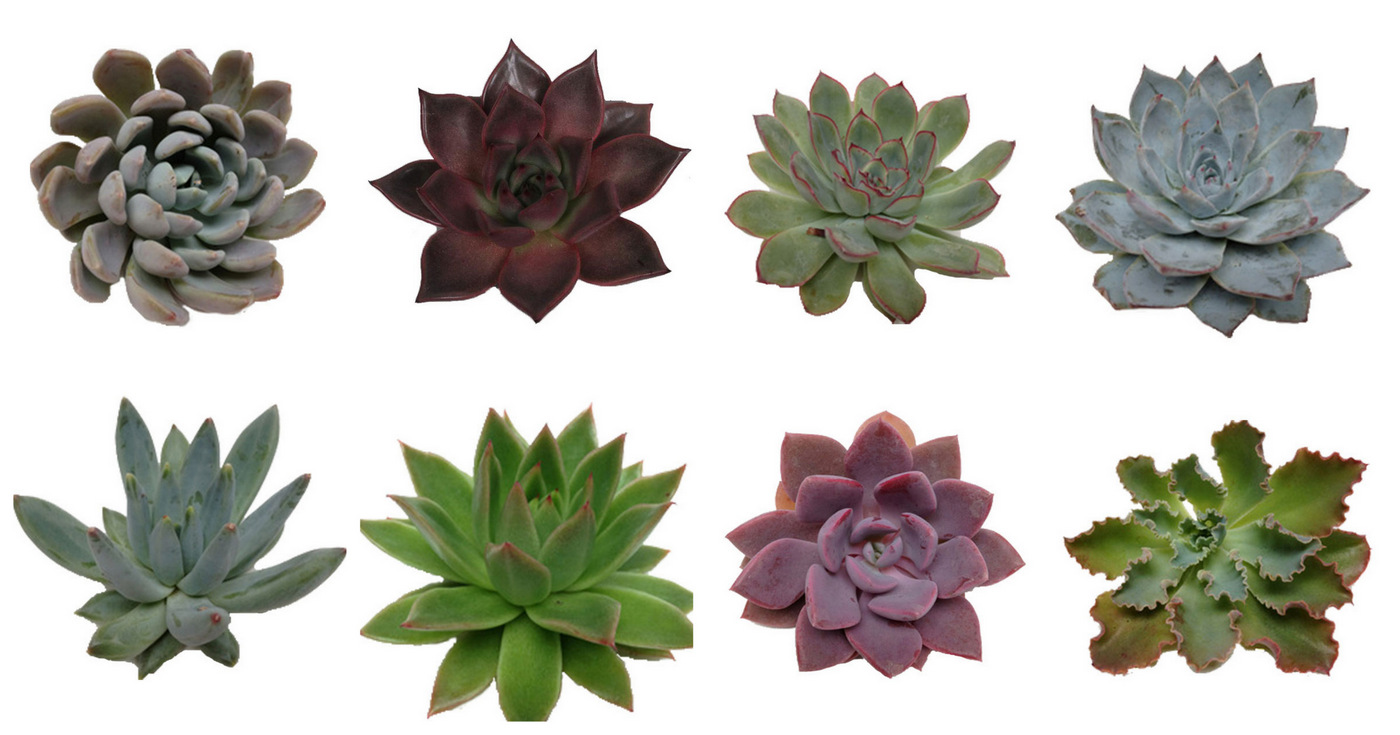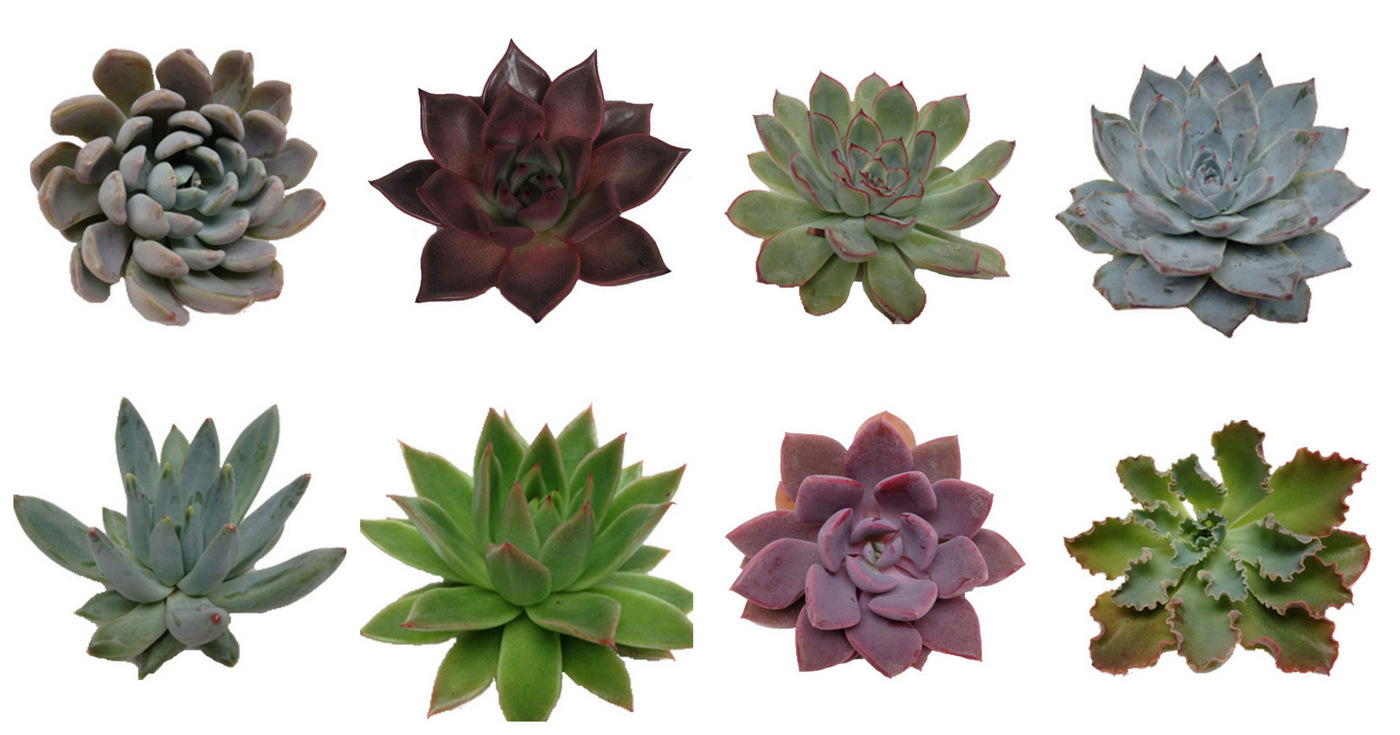 We love wedding succulents for so many reasons. They're drought tolerant, which make them great choices for the environmentally conscious couple. They are super durable, which makes them great choices for DIY wedding flowers.
And, they can be repotted after the wedding, to keep growing and giving love. In fact, many couples choose to have succulents not only as wedding decor, boutonniere and bouquet choices, but as gifts to their guests, too.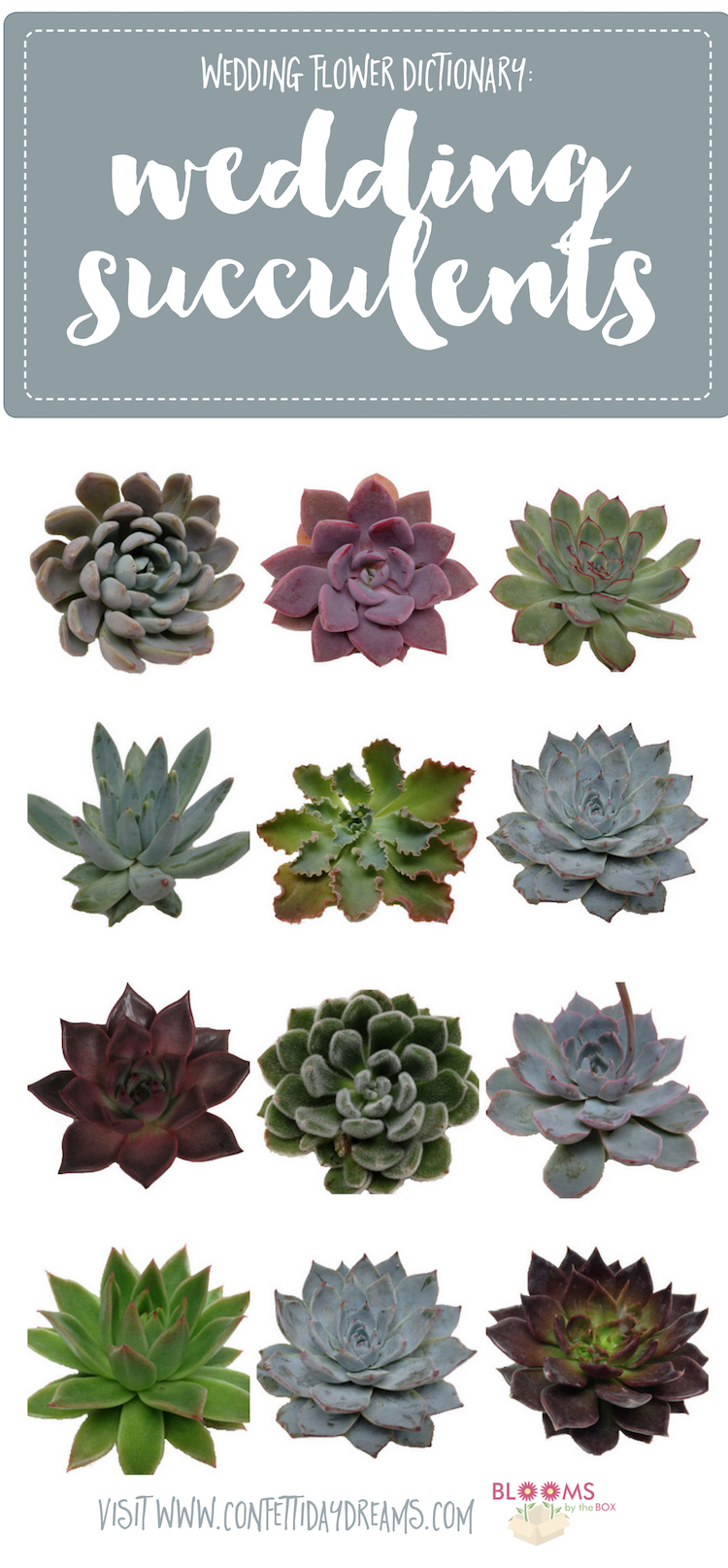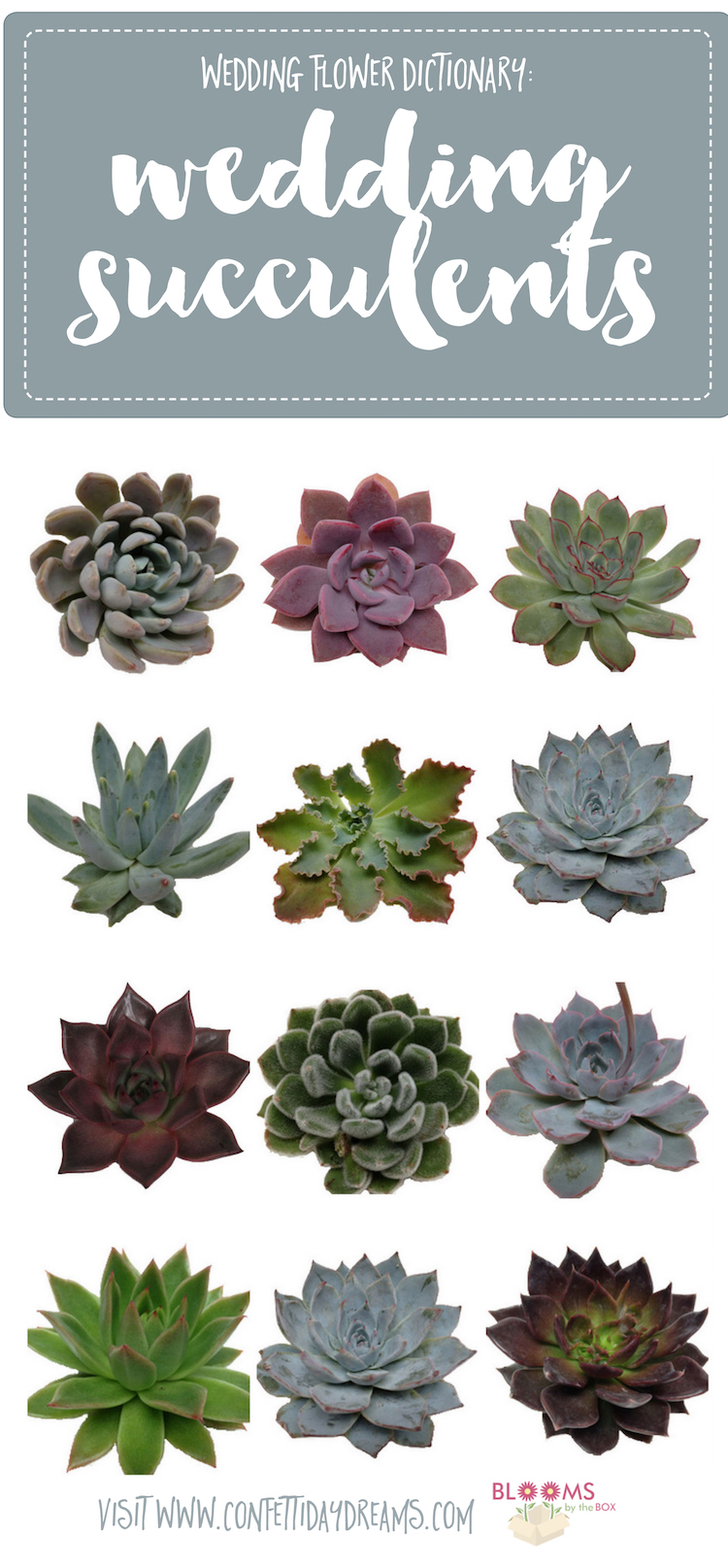 These long, lasting, love-giving little plants come in a wide range of shapes, sizes and, colors — so it can be difficult to settle on just one. We asked bulk online wedding flower specialists, and sponsor, Blooms by the box, to share a list of all the wedding succulents we love and that would look fabulous at any wedding! 
Wedding Succulent Dictionary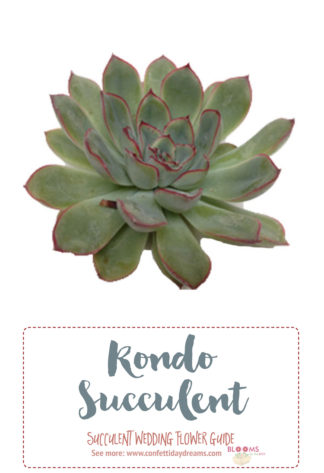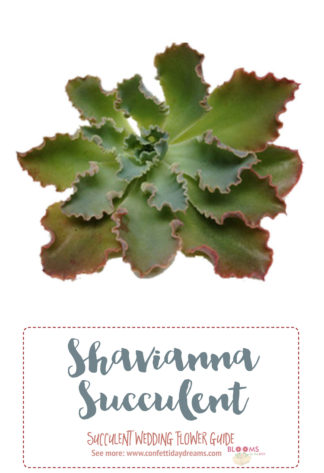 Rondo Succulent: A vibrant red outline bleeds into a soft green center for this unique succulent. // Shaviana Succulent: This unique succulent has ruffled edges, giving it a very playful look!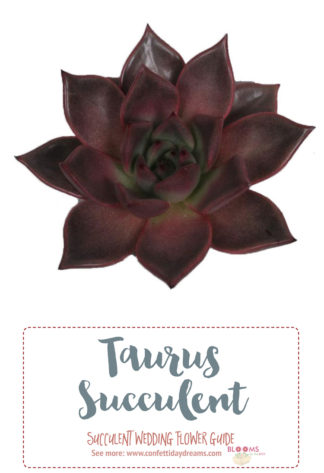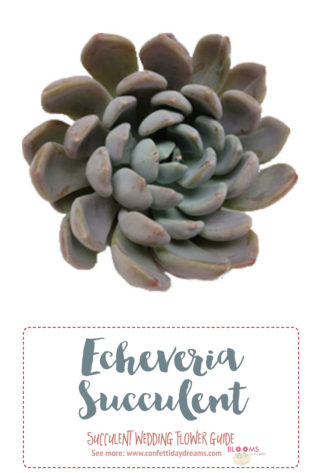 Taurus Succulent: This deep burgundy succulent almost looks like a star with its pointed petals. // Echeveria  Succulent: If you're looking for a neutral tone, this gray succulent is the way to go with it's clustered petal structure.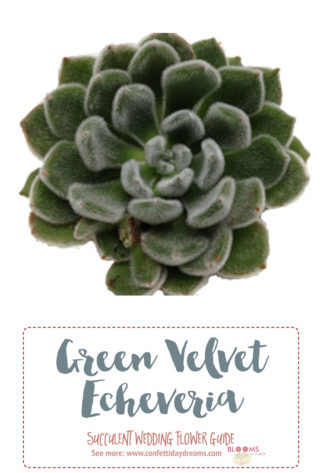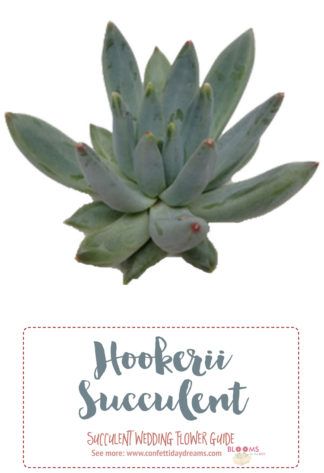 Green Velvet Succulent: This soft mid-tone wedding succulent is fuzzy to the touch, adding a unique texture to any arrangement. // Hookerii Succulent: This dusty blue wedding succulent has unique petal structure the points upwards for a taller appearance.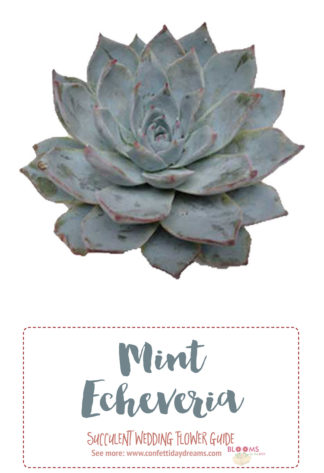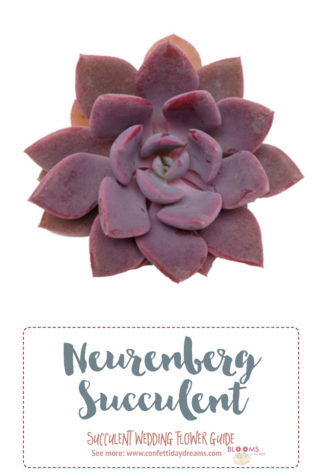 Minty Blue Succulent: A bride favorite, this minty blue green succulent looks great with any wedding style and has a gorgeous rosette petal structure. // Neurenberg Succulent: This dusty dark pink succulent is perfect for a touch of whimsy.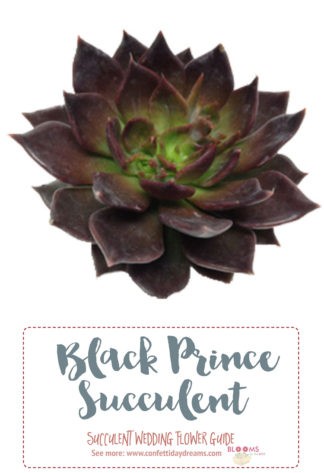 Agavoides Green Succulent: This bright green succulent is perfect for a pop of color or vibrant accent. // Black Prince Succulent: This dark wedding succulent comes in a deep eggplant color with a vibrant green center, perfect for a dramatic touch.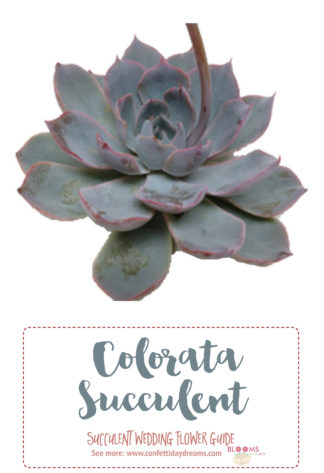 Colorata Succulent: This beautiful succulent features a rosy pink outline that fades into a dusty blue tone.
MORE HELPFUL WEDDING FLOWER RESOURCES:
Wedding Flower Dictionaries:
Wedding Flower DIY: