Balearic Destination Wedding Island Dreams ?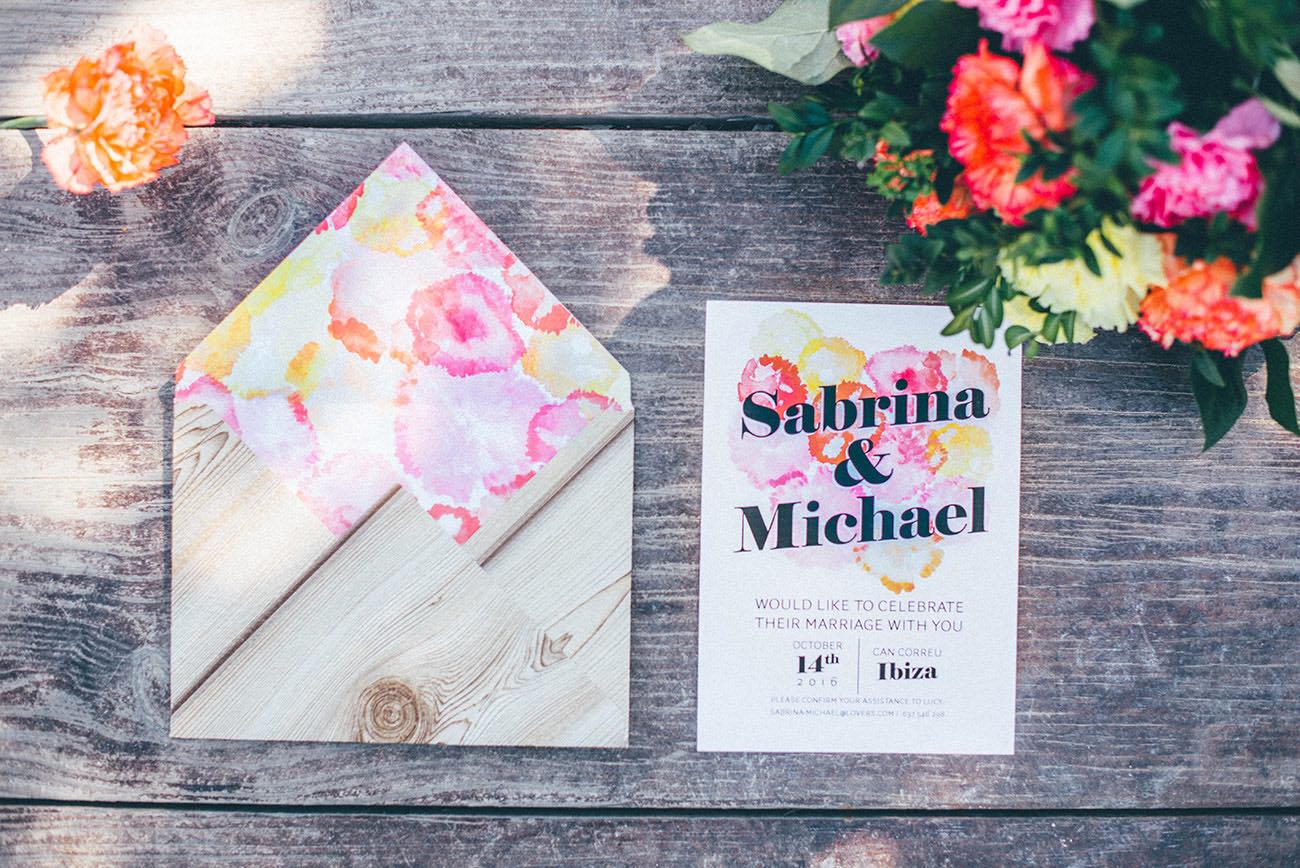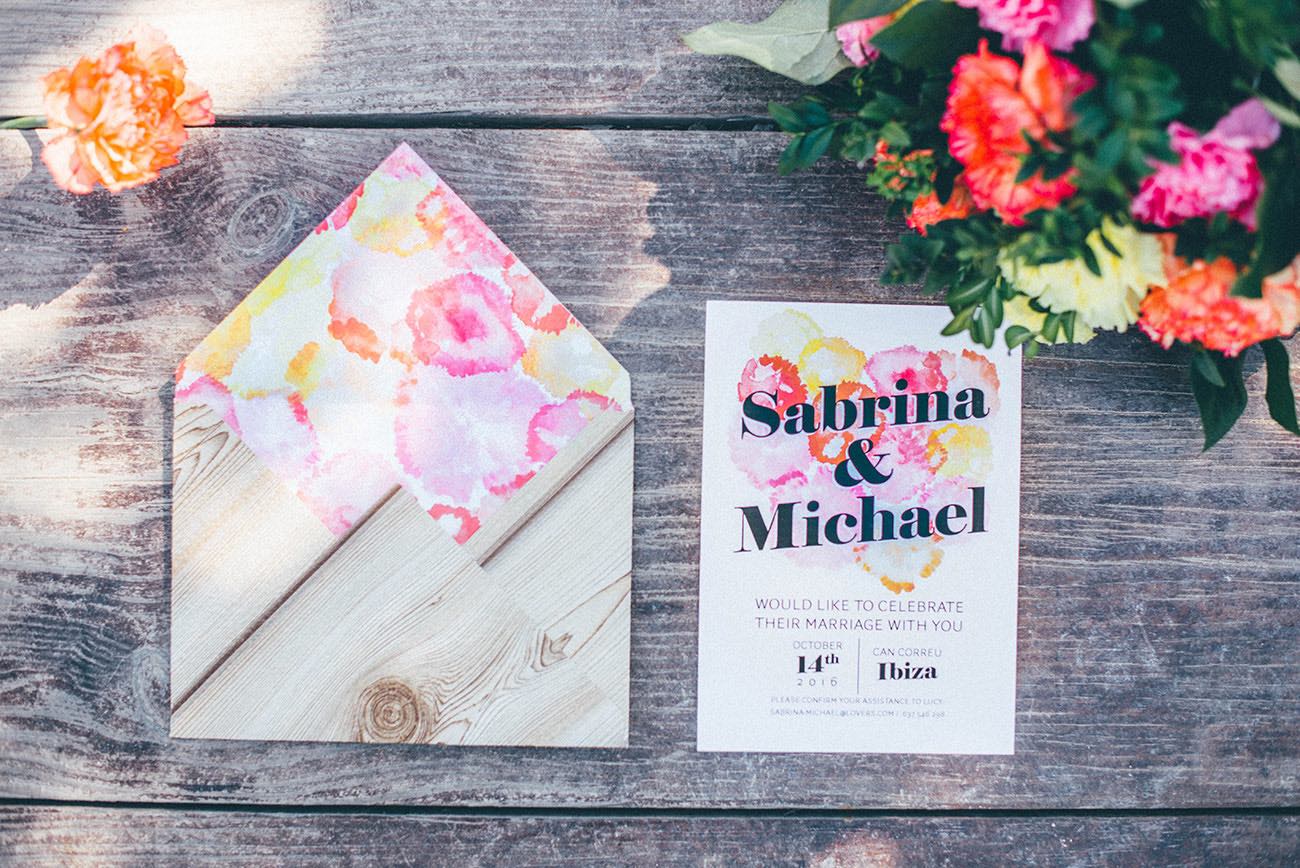 Picture the scene: a couple, joined by an intimate group of friends and family, run off to Ibiza in the middle of summer to tie the knot in an epic destination wedding. The ceremony is held at a secret beach on the Mediterranean island, and the bride arrives at the shore in canoe filled with flowers!
This is the styled scene created by Clàudia Orengo and Milena Güell of Lovers Love Loving. The creative duo offers both wedding designed and bridal photography in Ibiza. Milena captured every detail of the styled ibiza beach wedding concept, which was uniquely embellished in watercolor by Claudia: "The combination of Milena's pictures with my paintings forms part of our unique bridal offering."
Claudia also designed a bright, cheerful custom stationery suite using bold hues of yellow, orange and pink. She filled the canoe with carnations and wild daises surrounded by amazing green leaves, using the same flowers to create the bridal bouquet. Hand painted flowers and hand lettered signage invited the guests to be seated together.
The same illustrations were present in the wedding stationery, including the invitation, envelope filling and seating names.
The location, Cala Olivera, is a picturesque beach in Ibiza next to Roca Llisa. "We love this beach because it has two distinct areas. Its sandy beach, with romantic stairs and beautiful rocks provide access to a little rock/island nearby, where people like to climb and jump. Clear waters, rocks and sand meet on Cala Olivera. It's small enough to keep your wedding intimate, and being a relatively unknown beach on the island, it also offers privacy."
The dress and veil are from Charo Ruiz, a local designed renowned on the island for her unique, elegant style. "We picked a white lace dress because it is very boho chic – the perfect style for an Ibizan wedding. It was a relaxed, short dress, because here in Ibiza you are free to wear anything you want on your wedding day!"
For hair and makeup the team worked with Jessie May Young, an talented artist from London based in Ibiza. "She is our favorite vendor for bohemian weddings! She focused on model Kate Hyatt, of Deva Models eyes, giving her lips and skin a nude, natural look. Her hair was styled in loose, bohemian waves."
Seriously, what's not to love about this entire shoot!?!
Summer Ibiza Wedding in a Canoe of flowers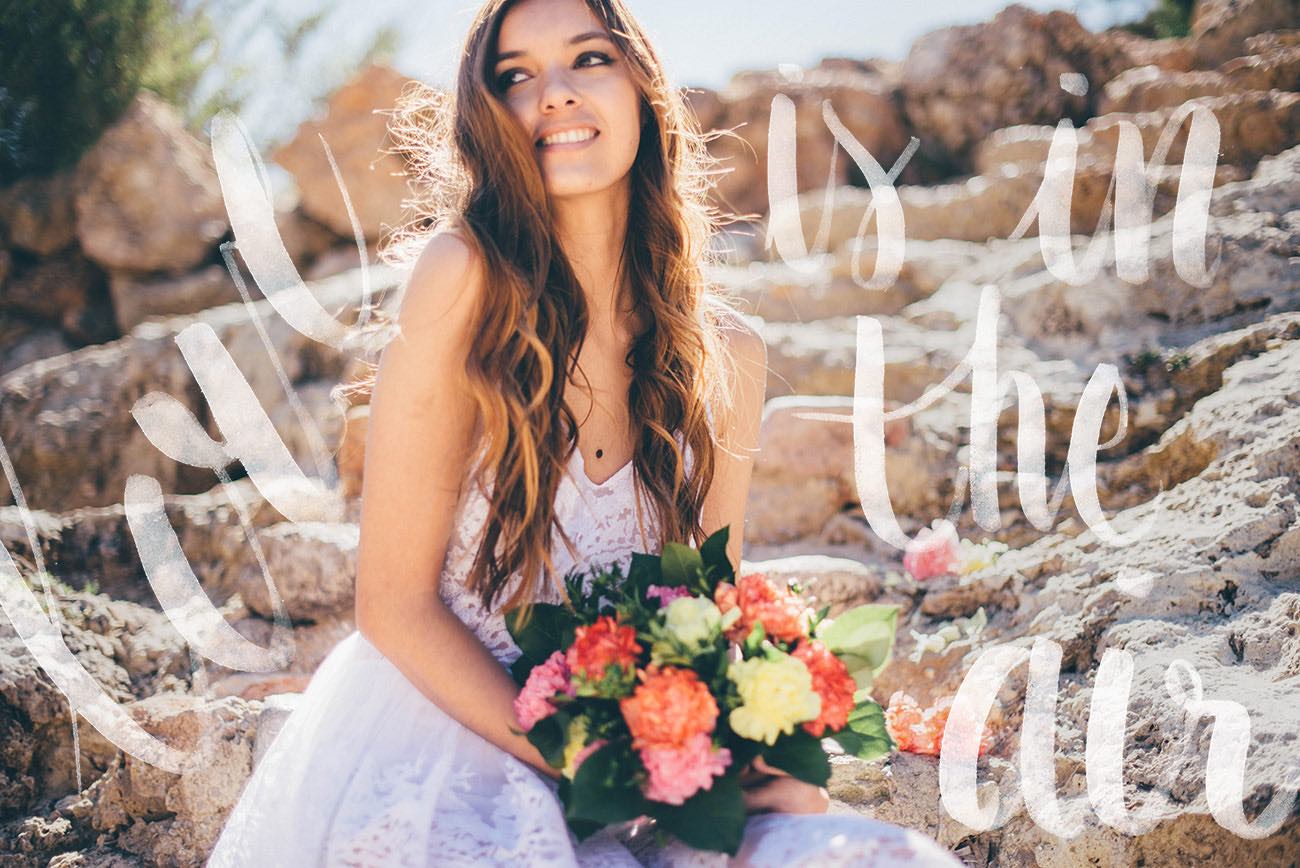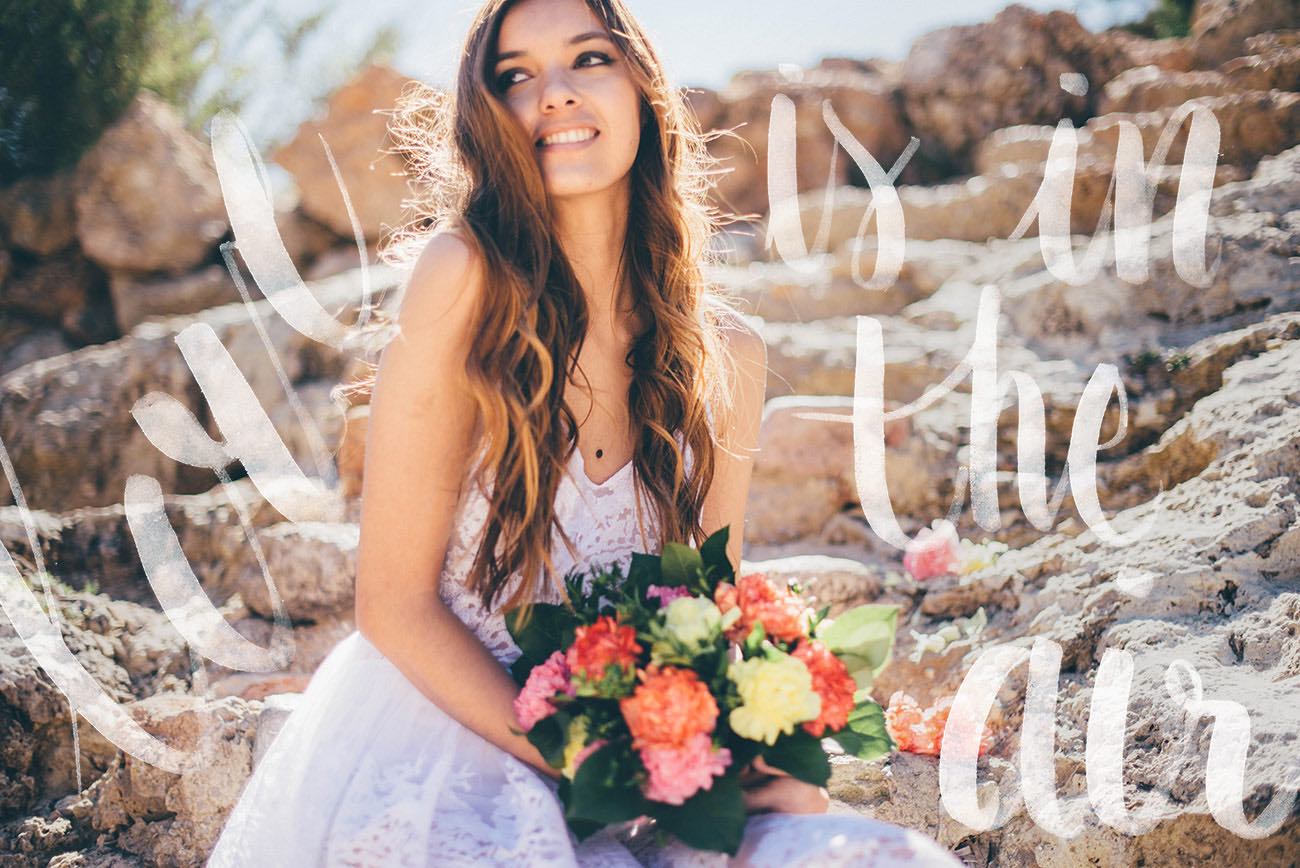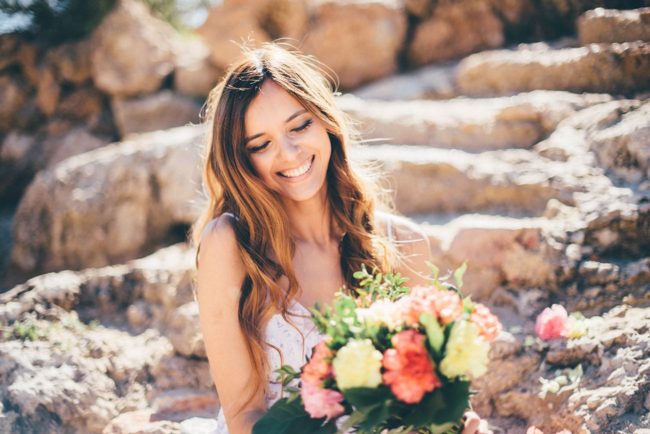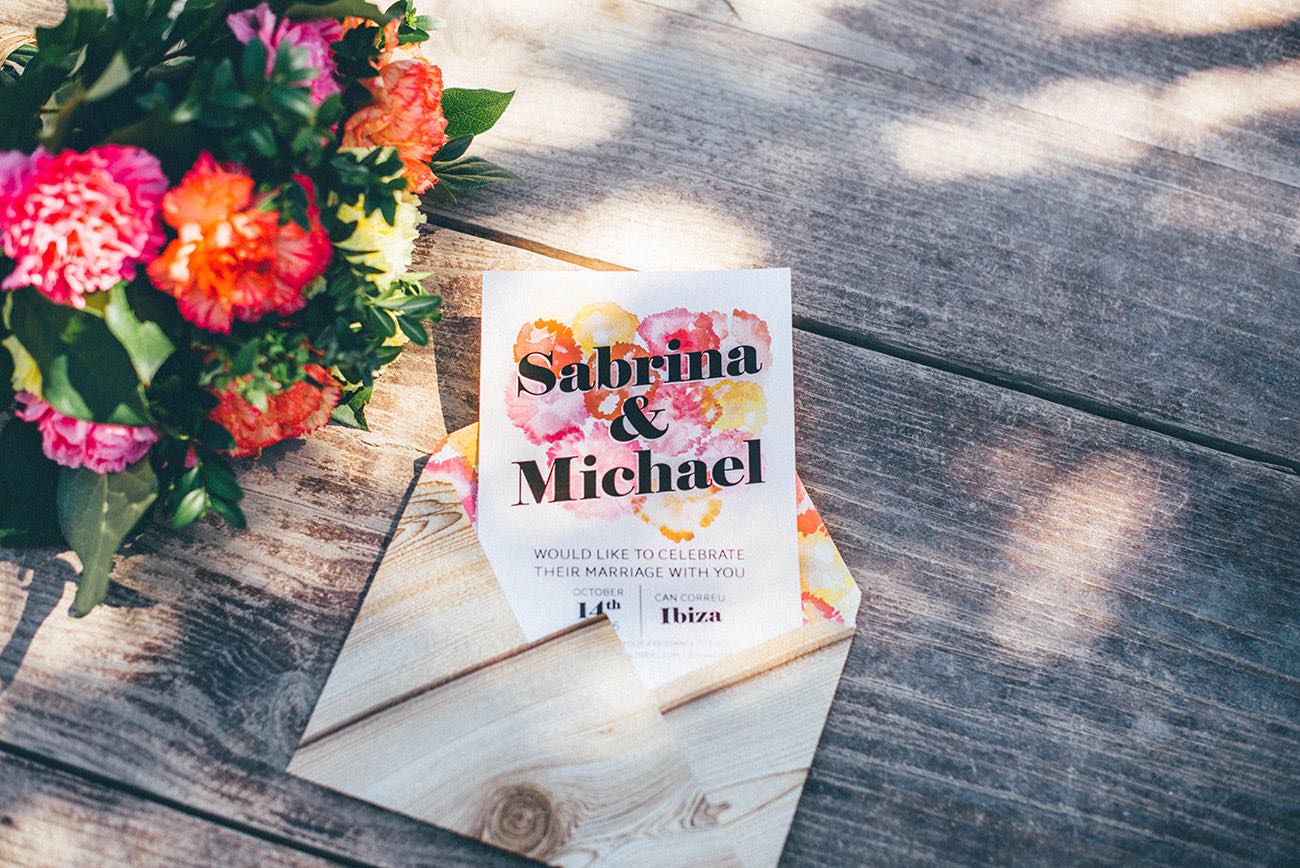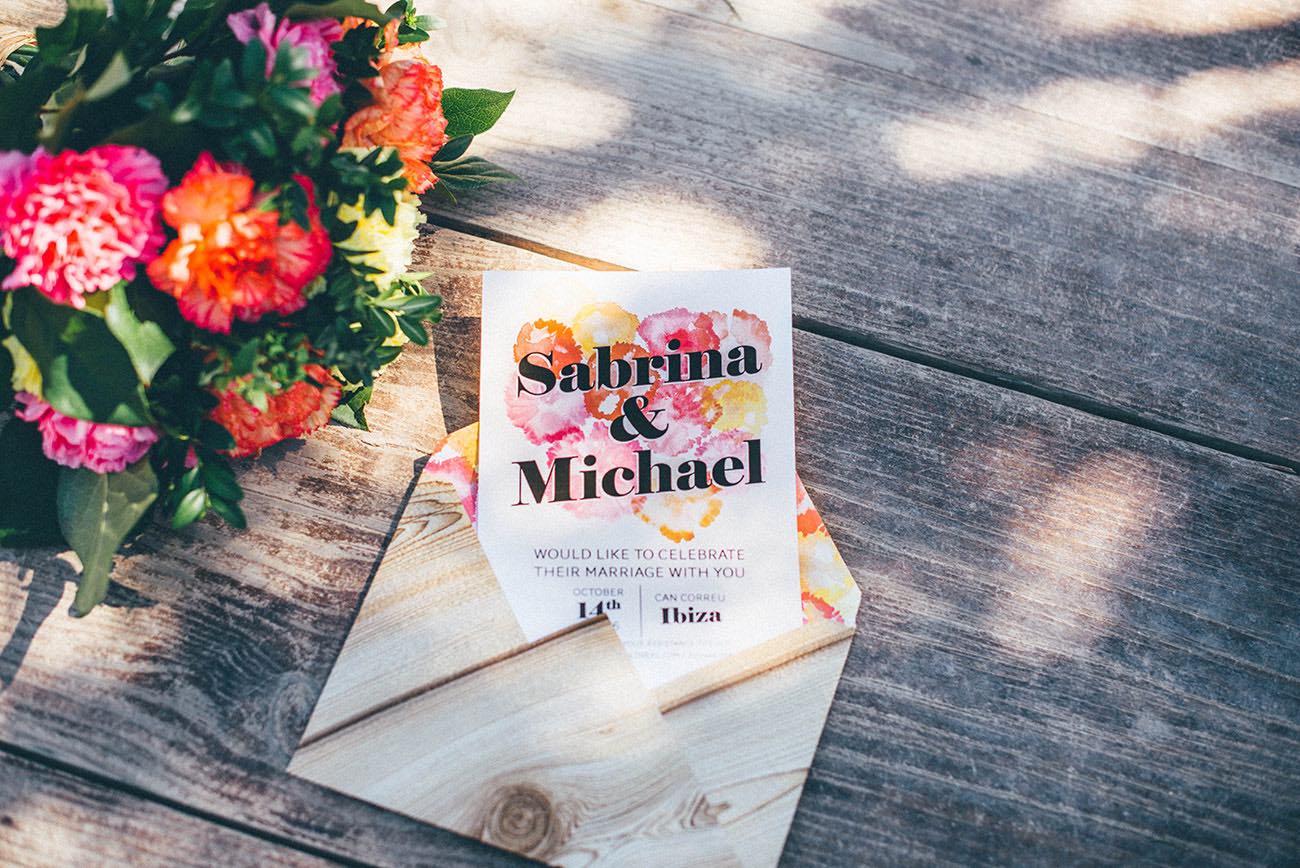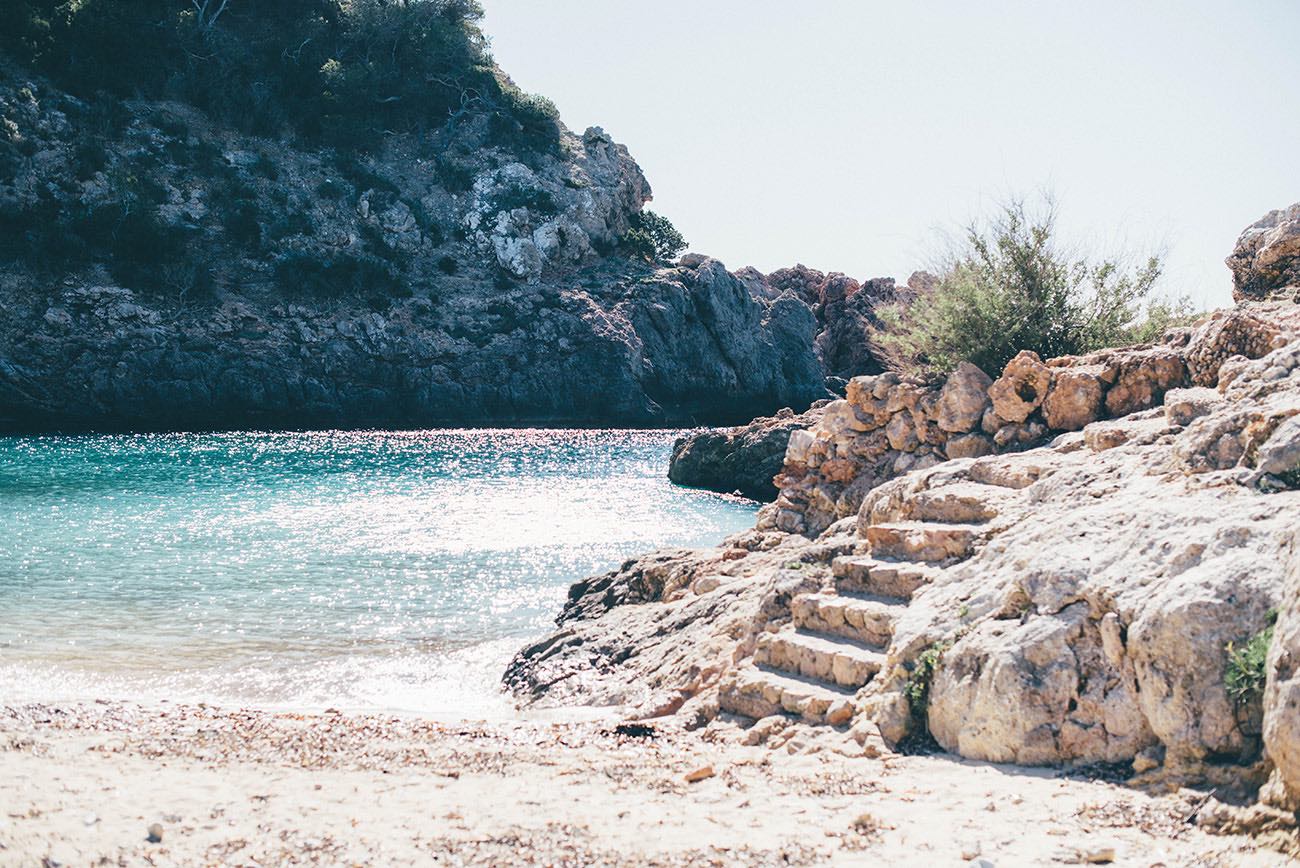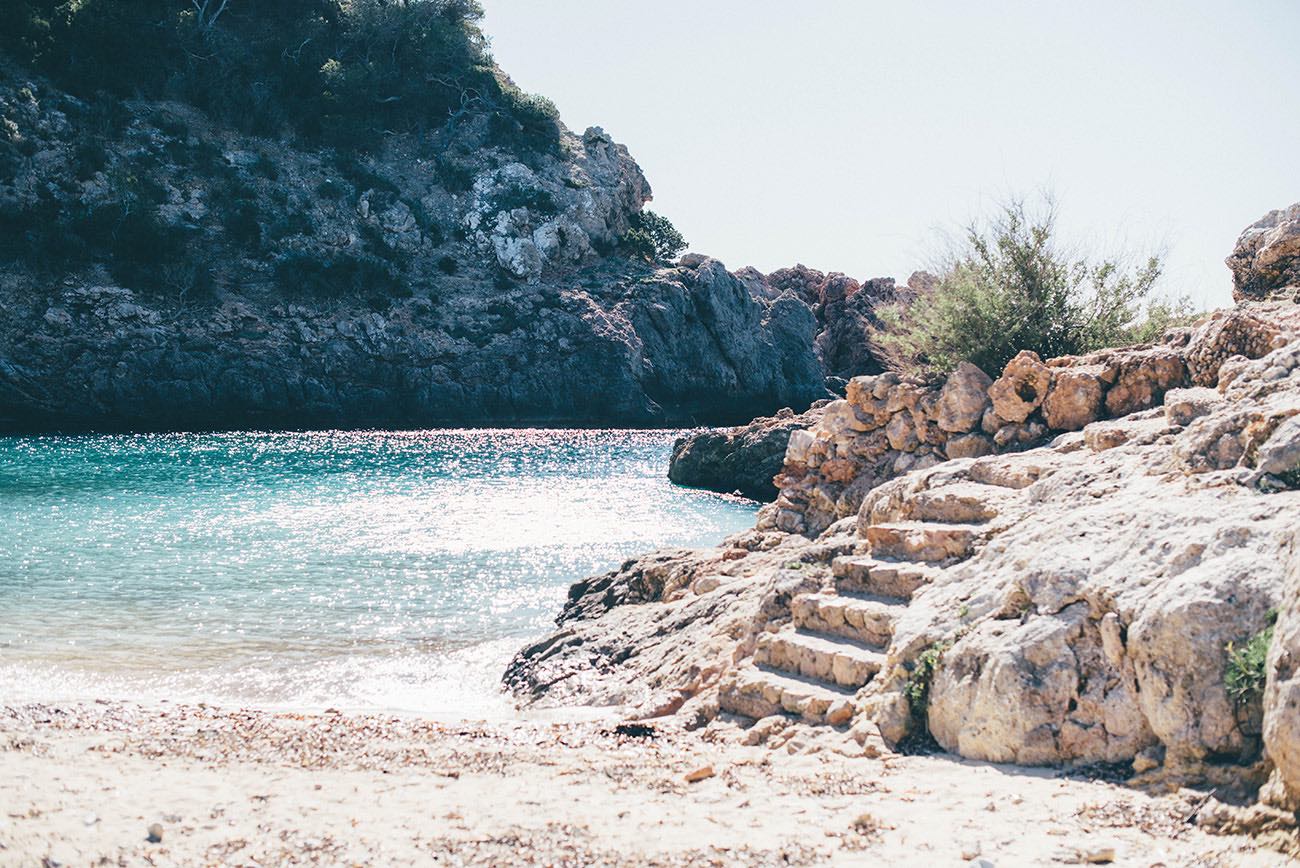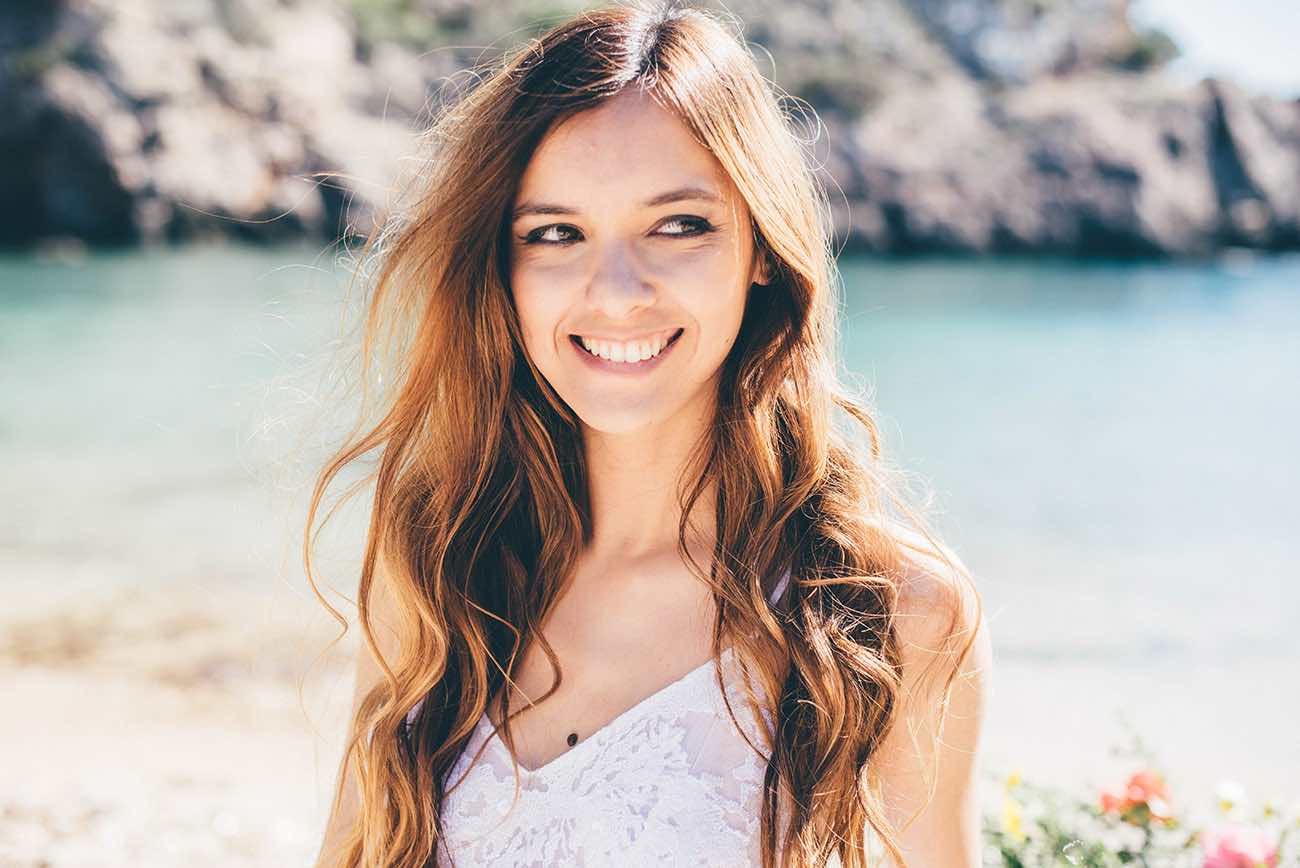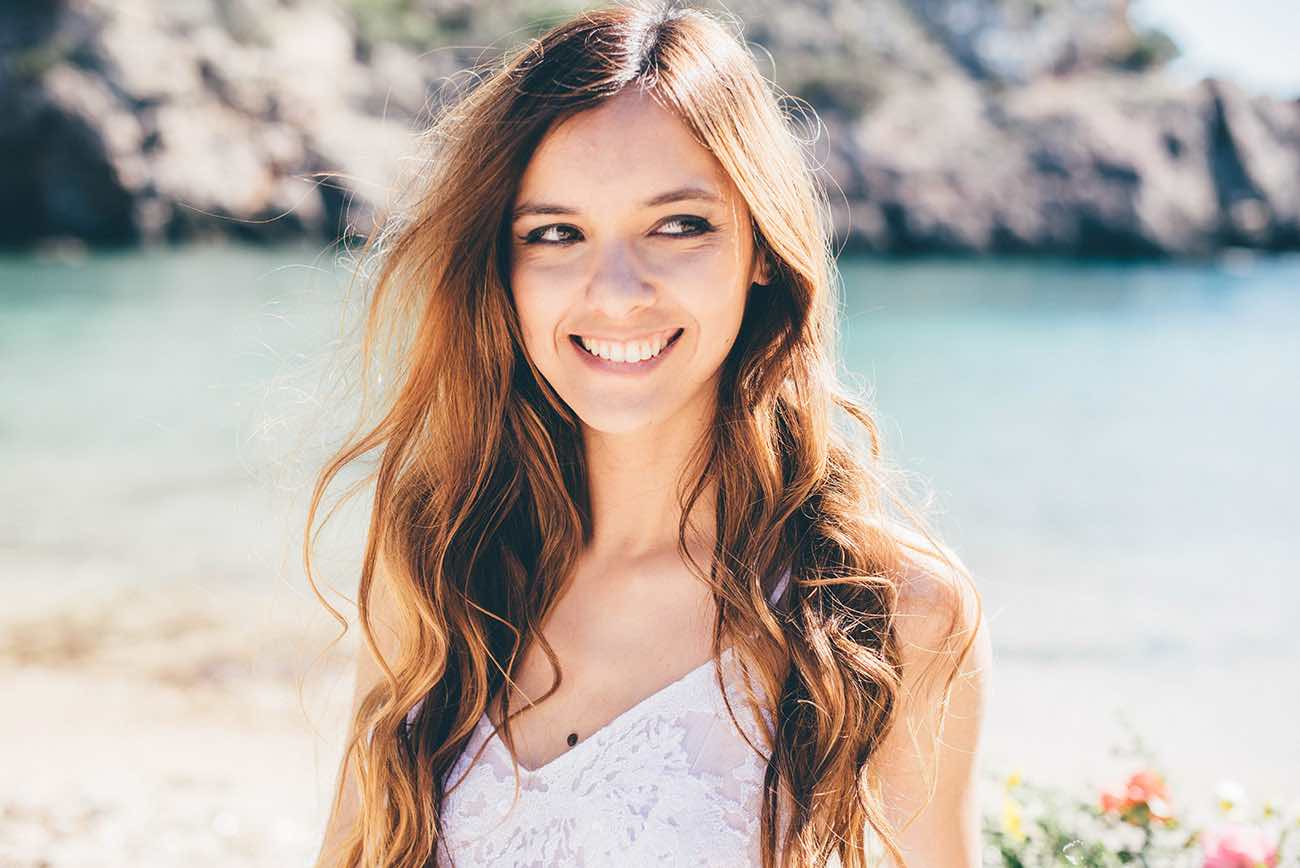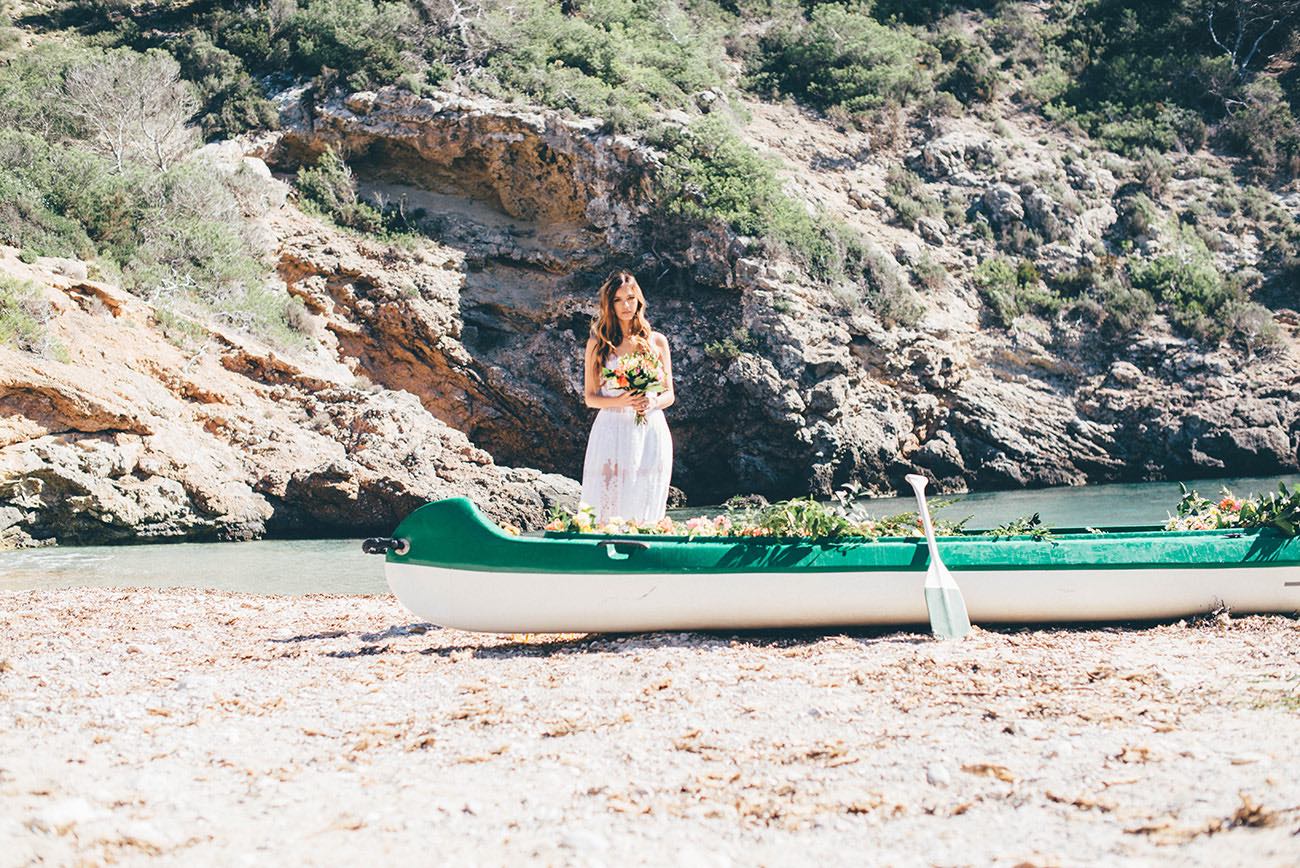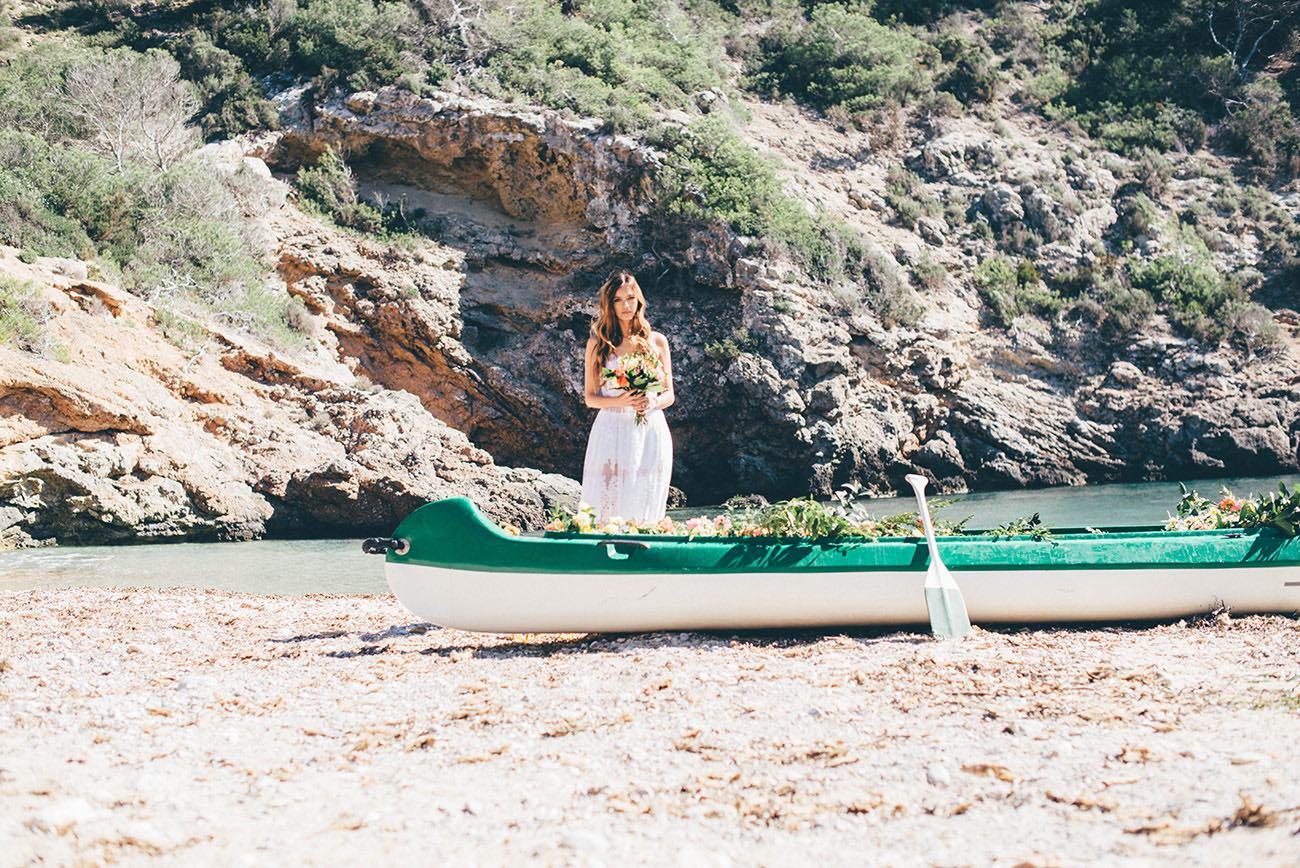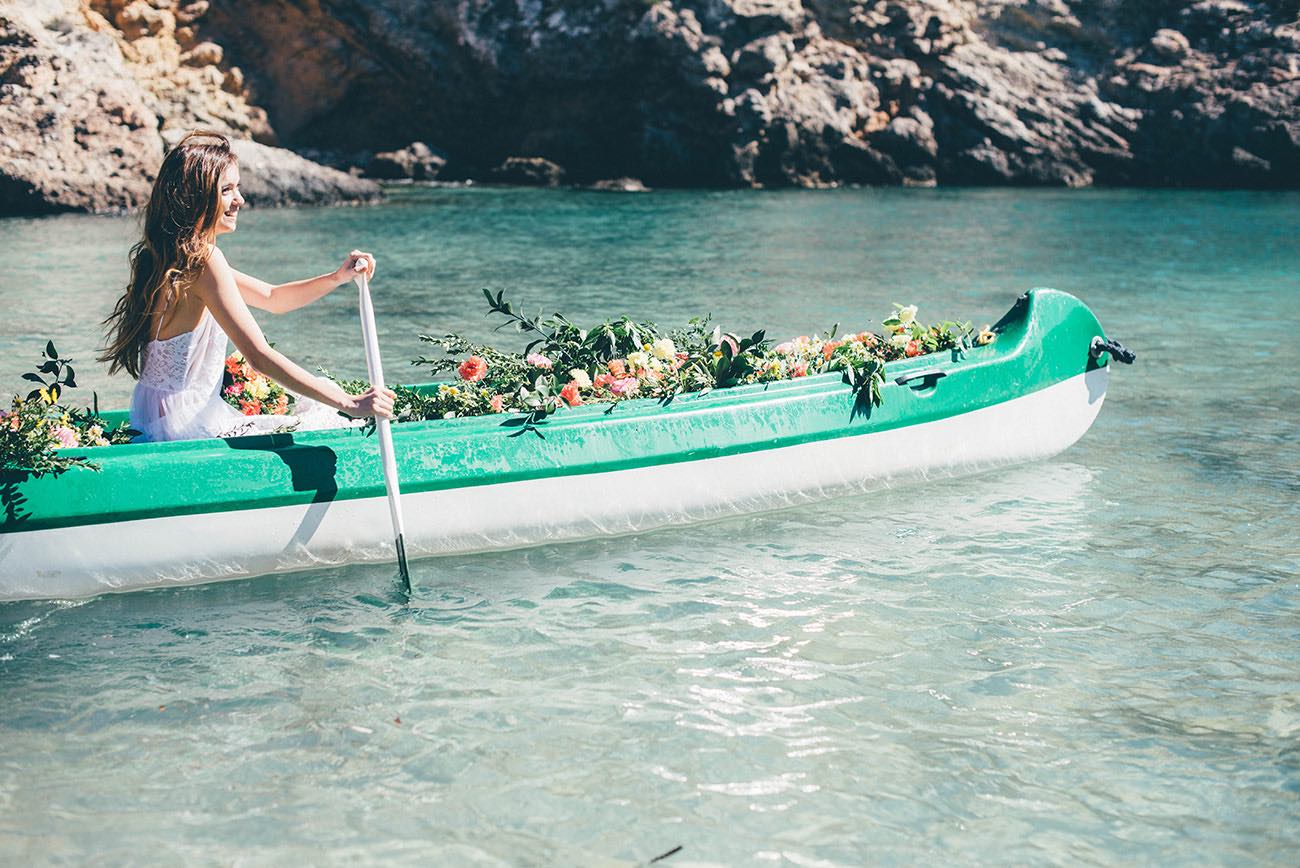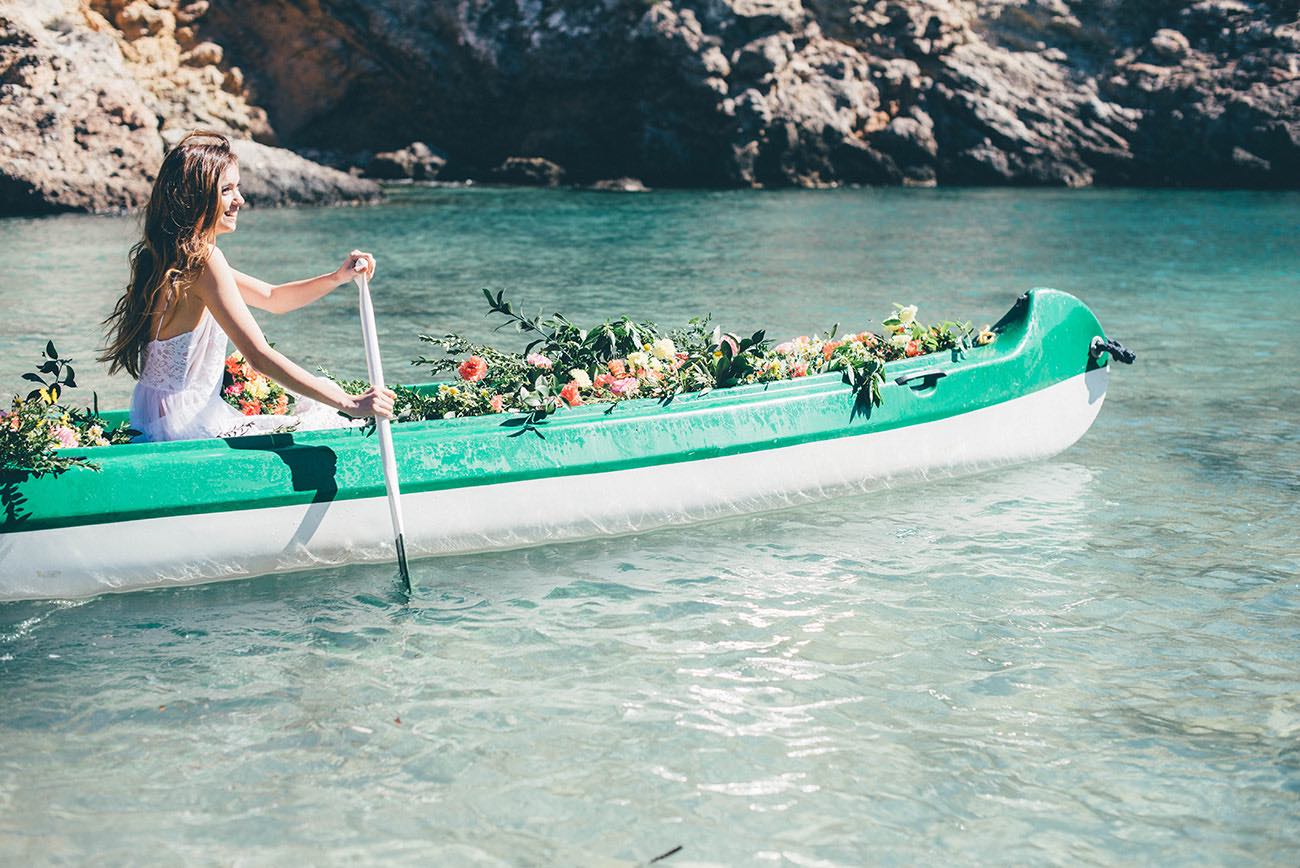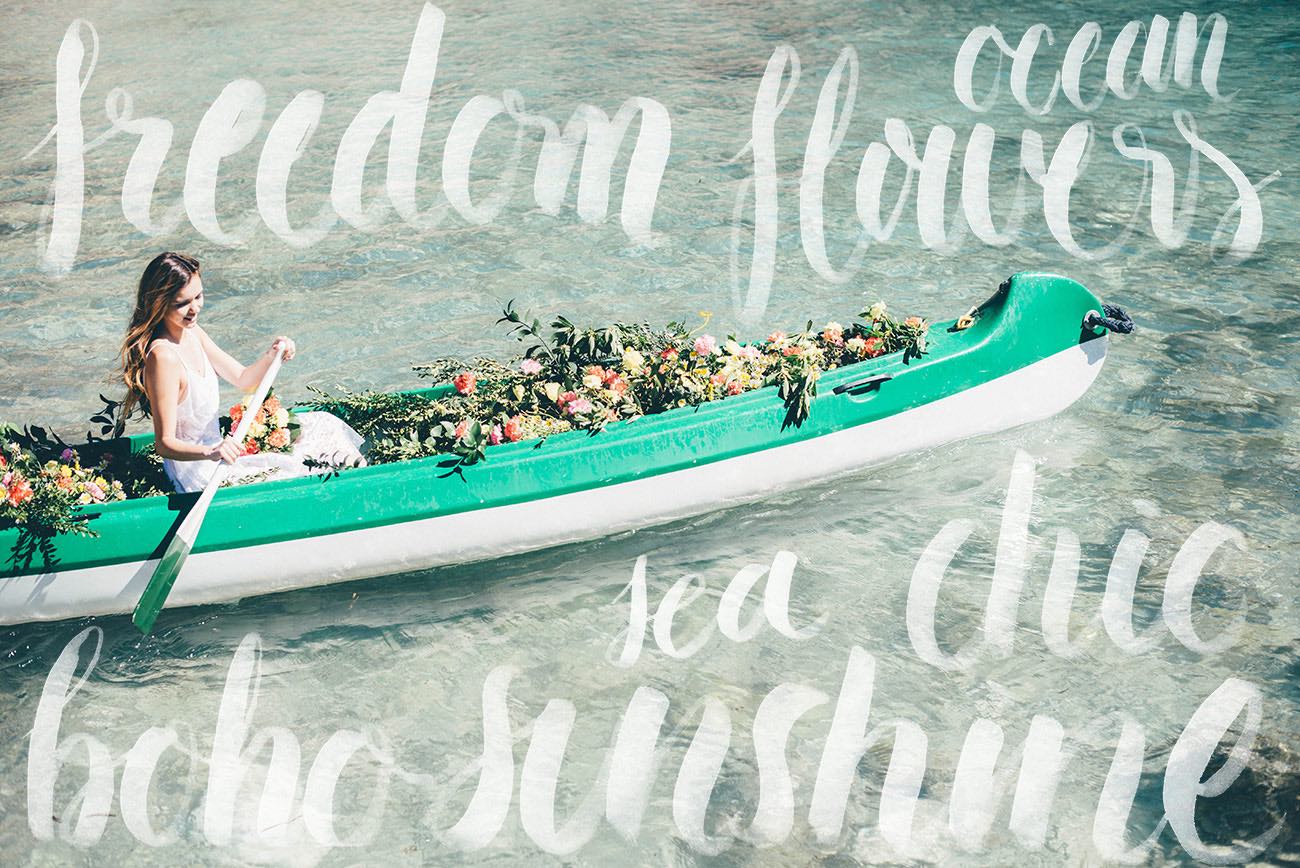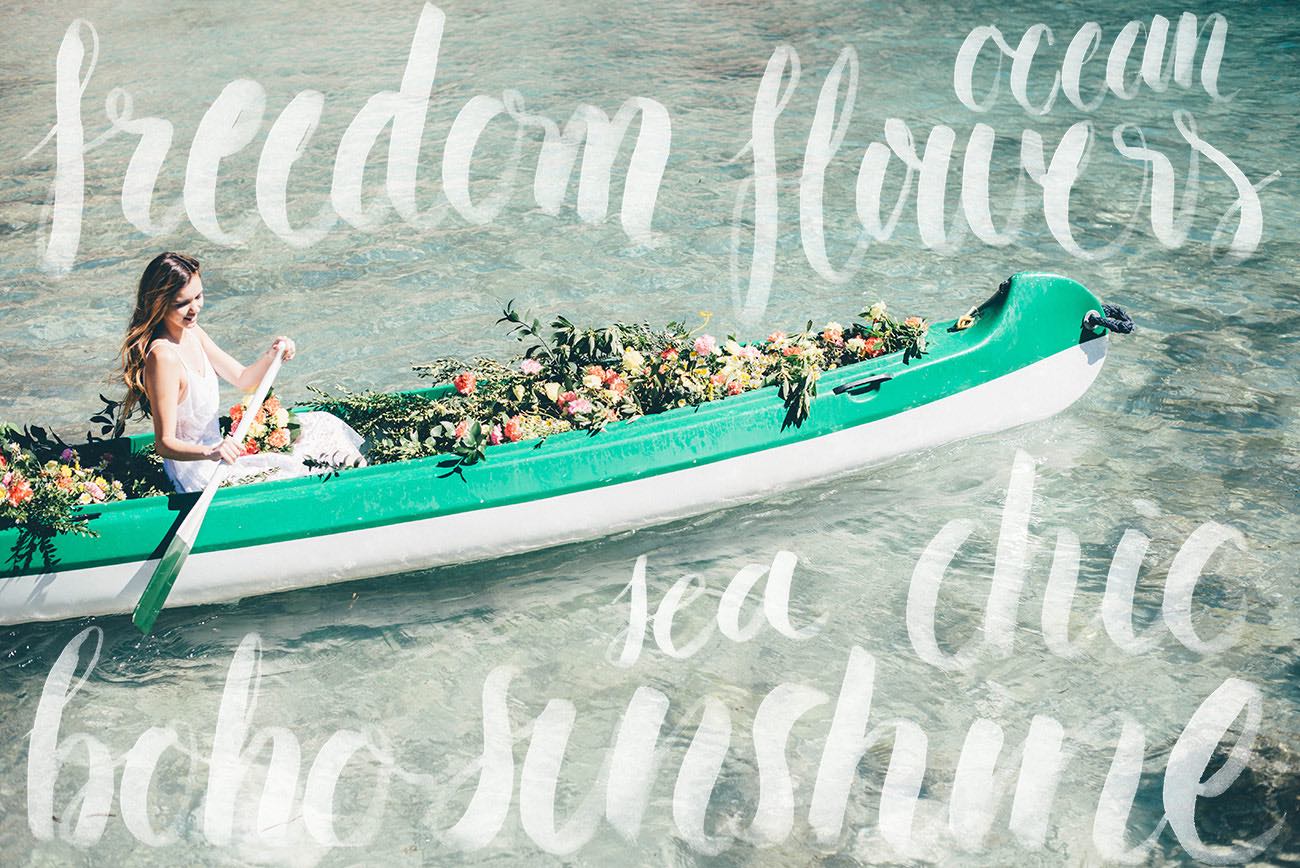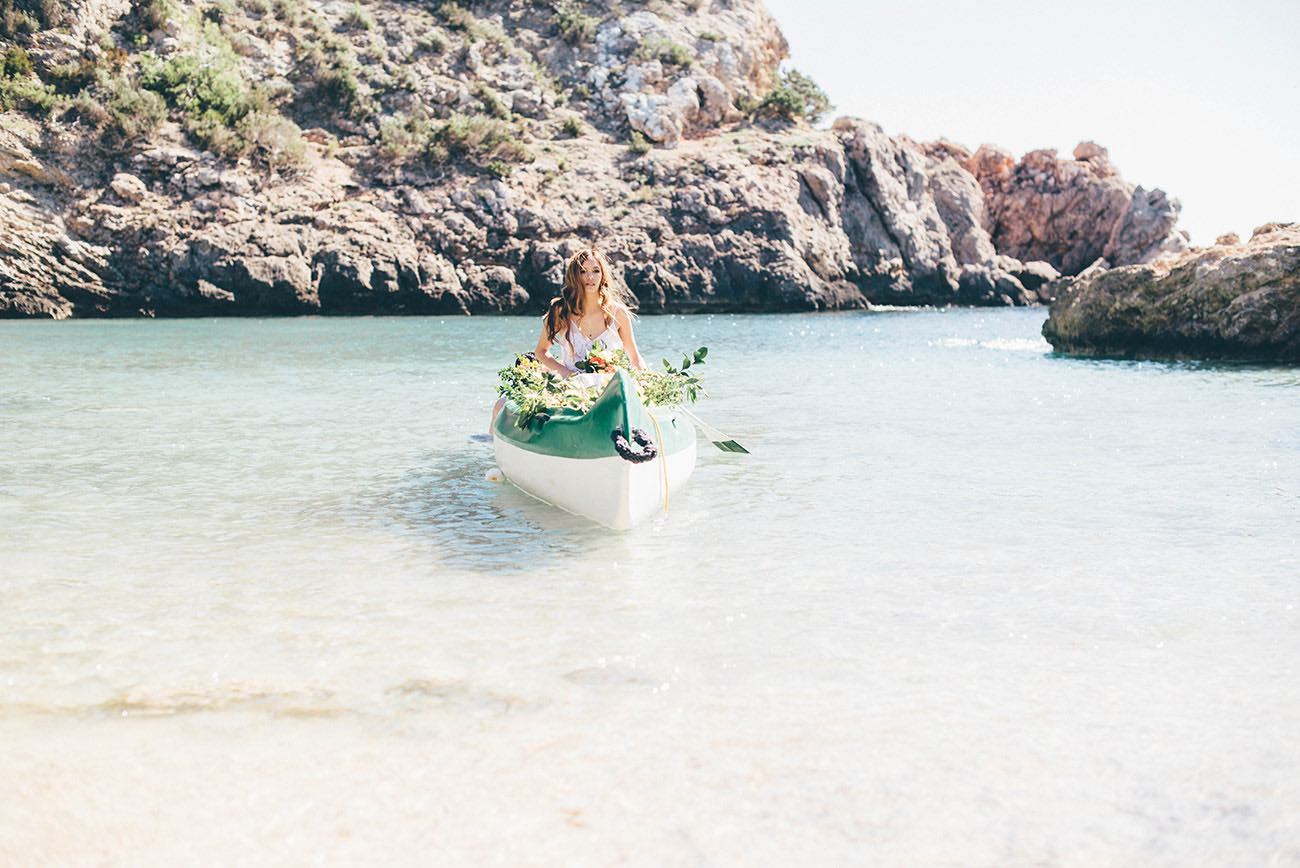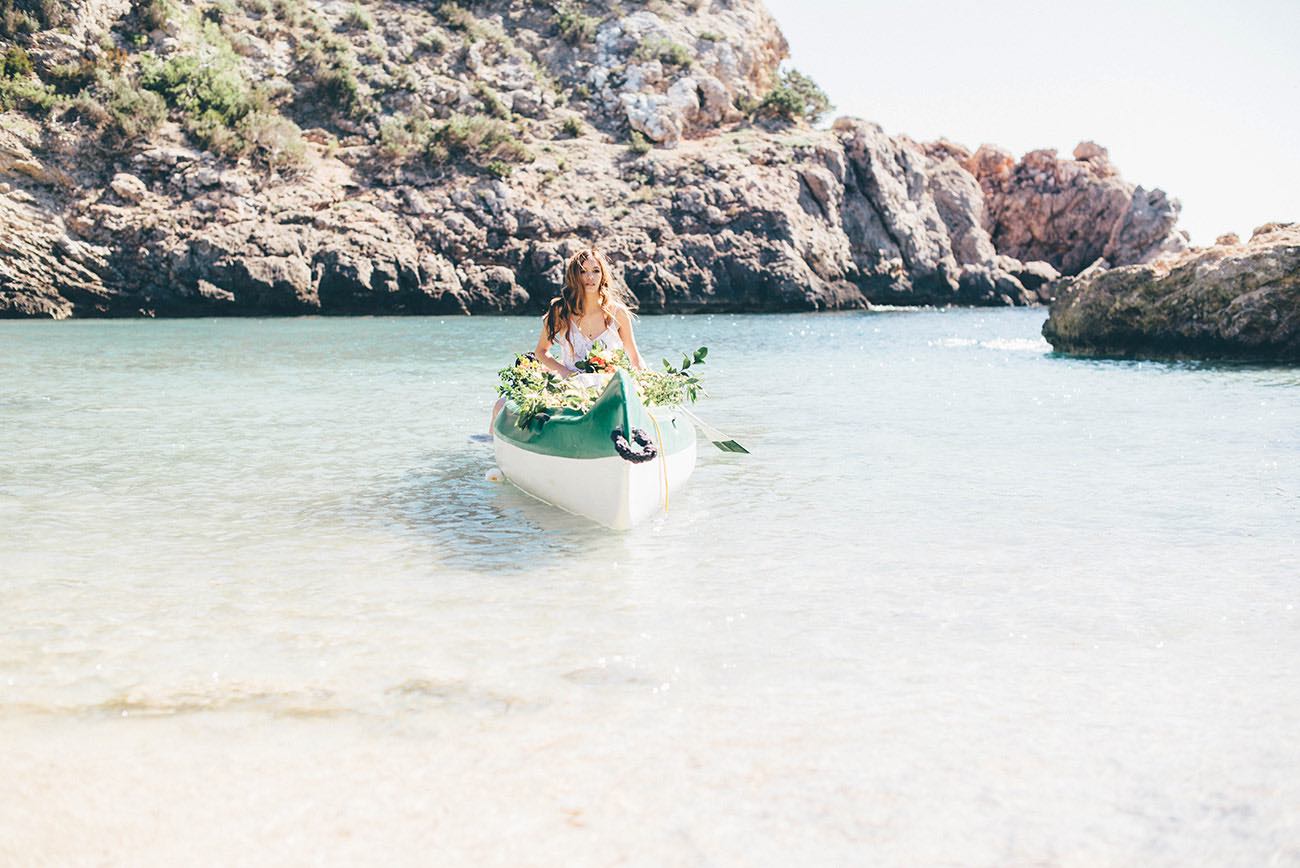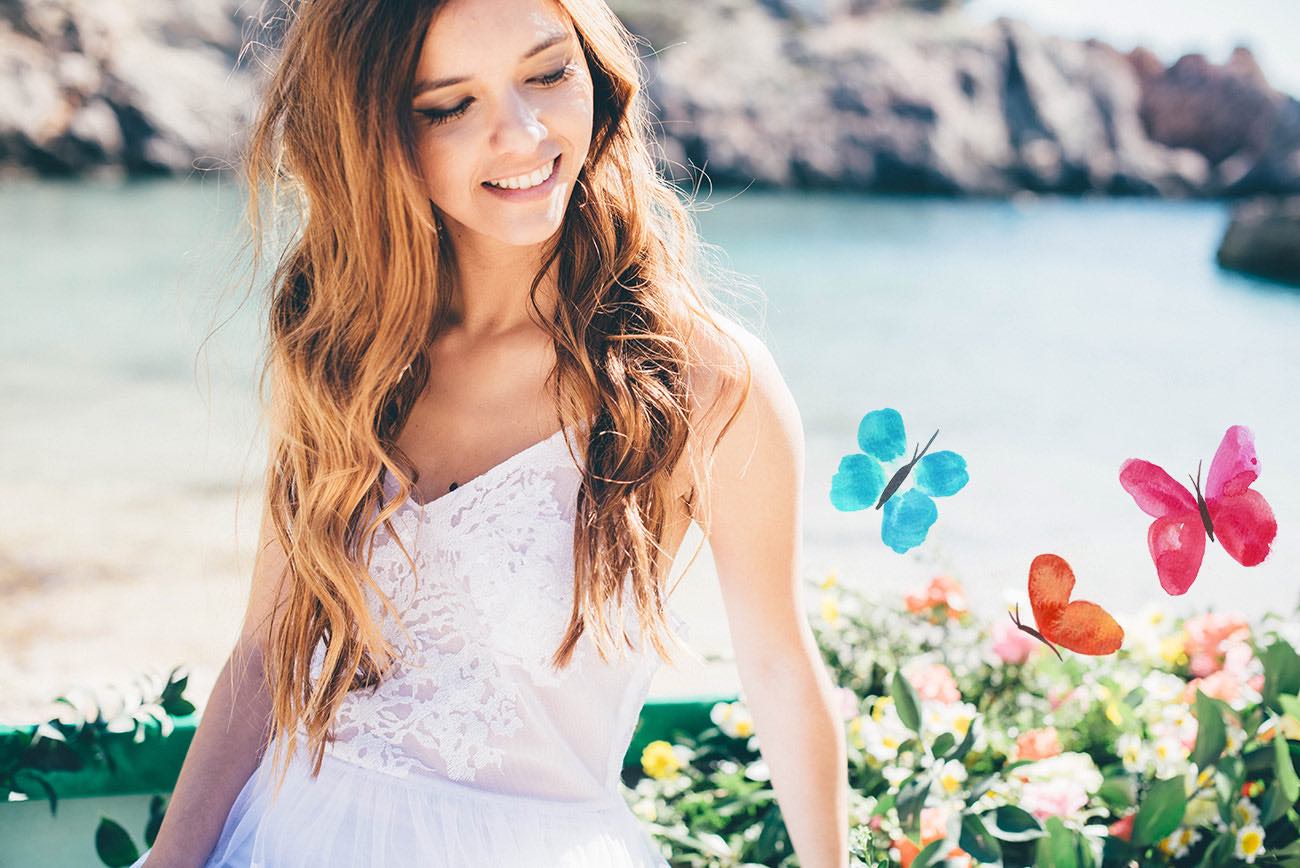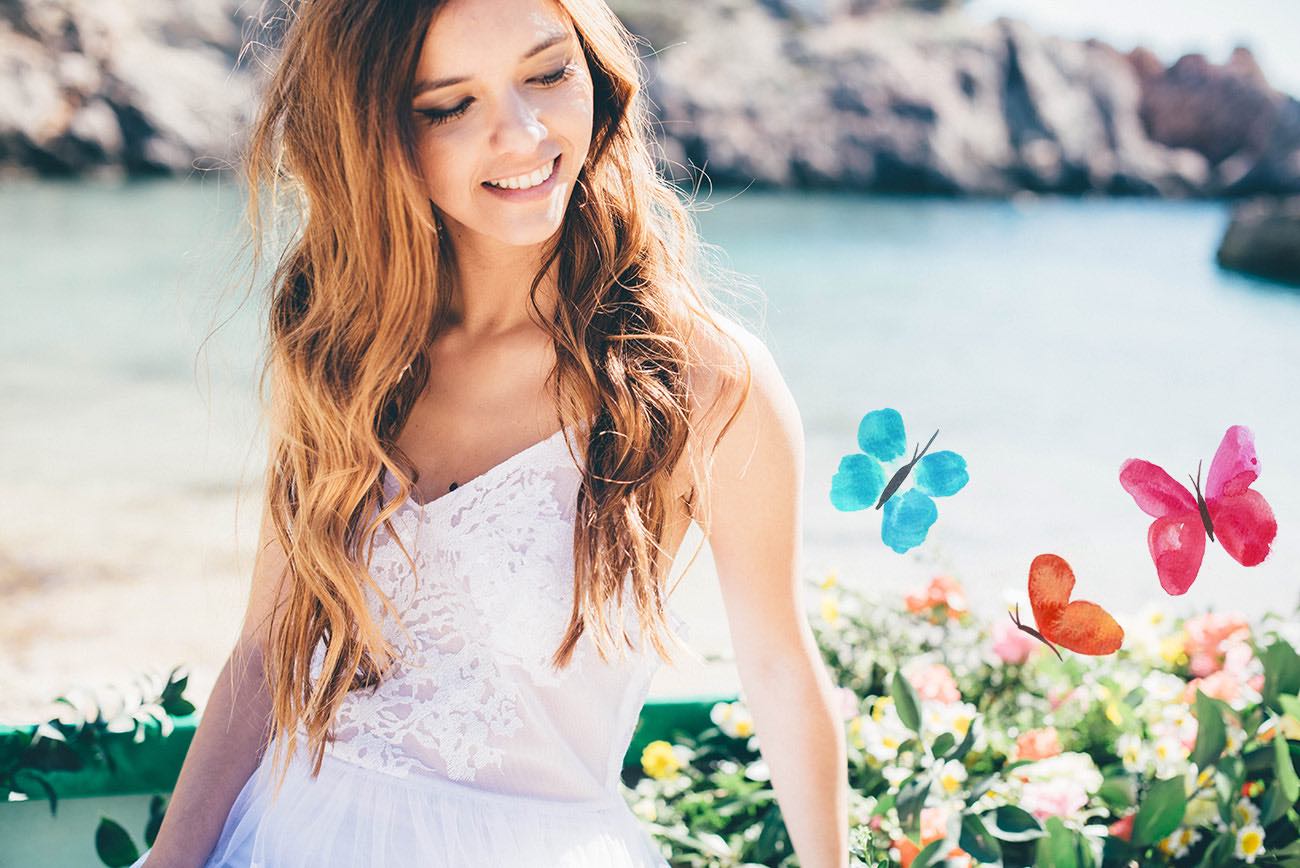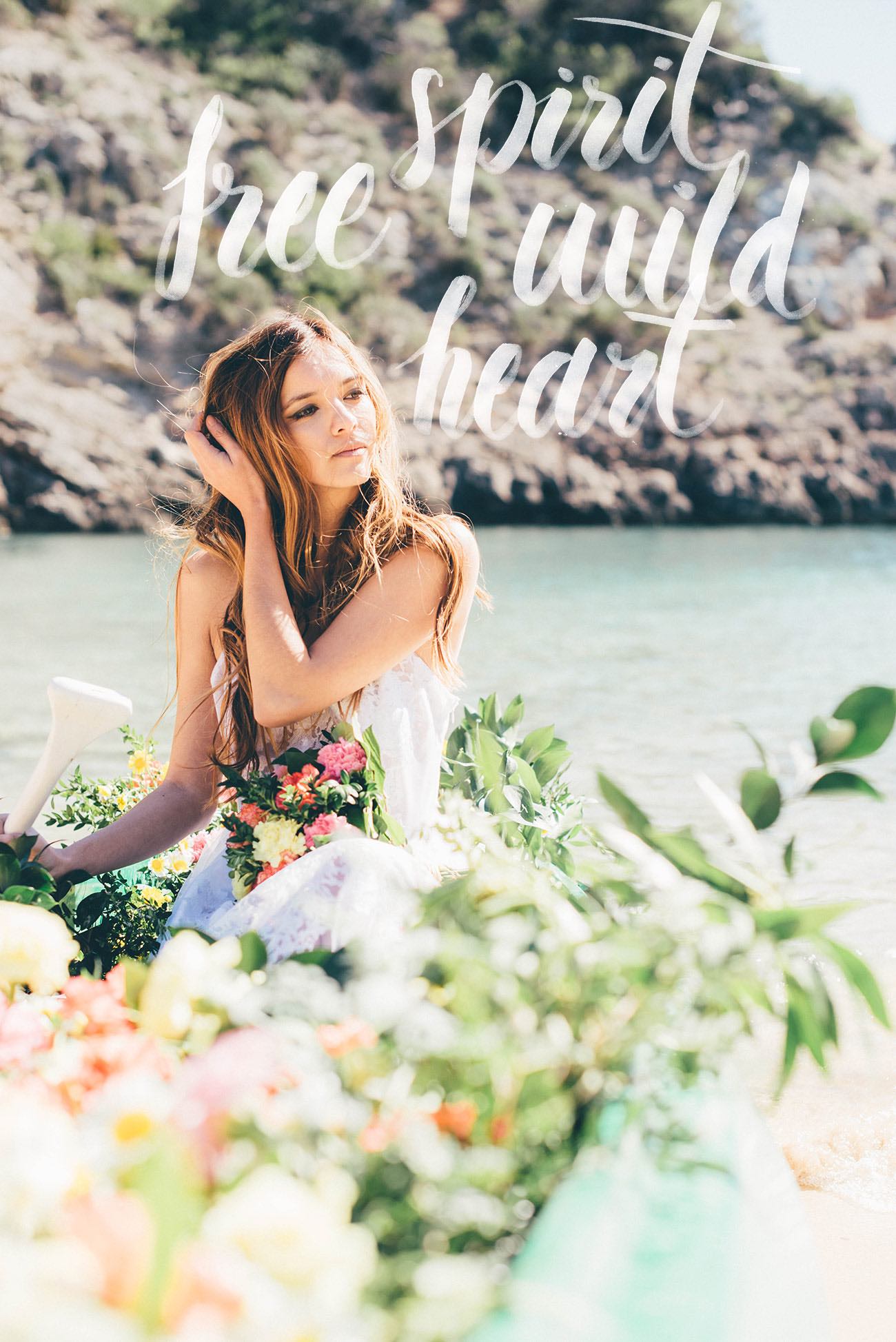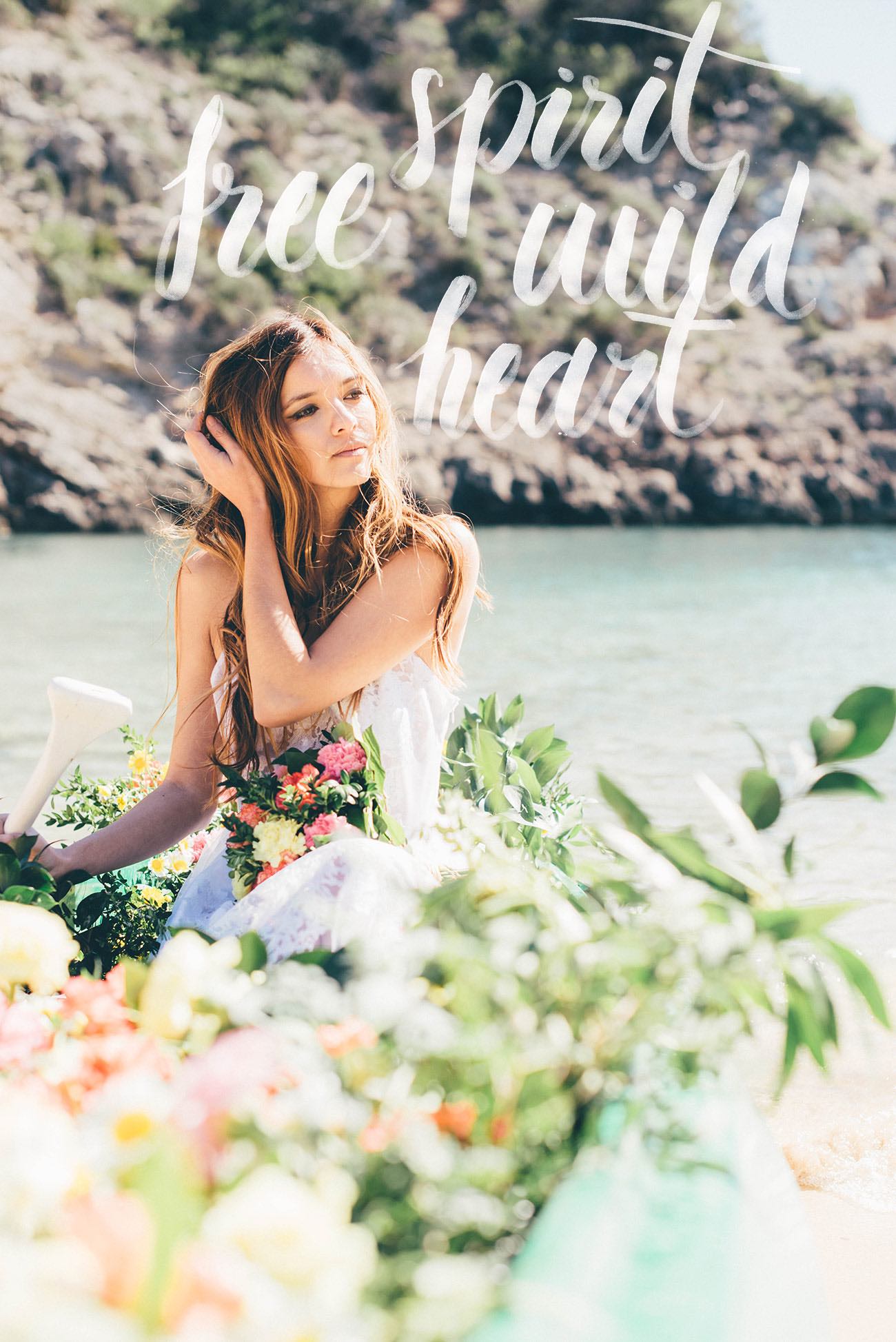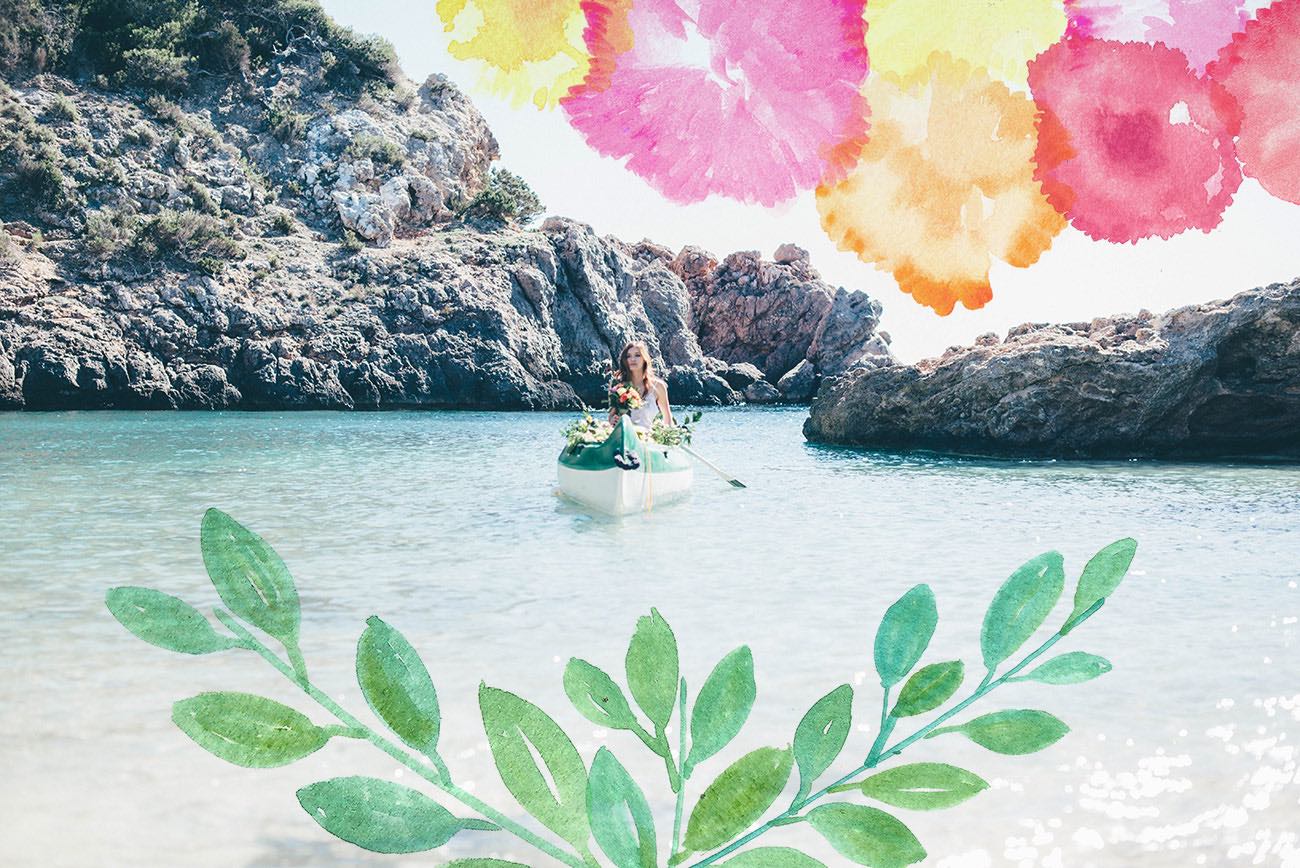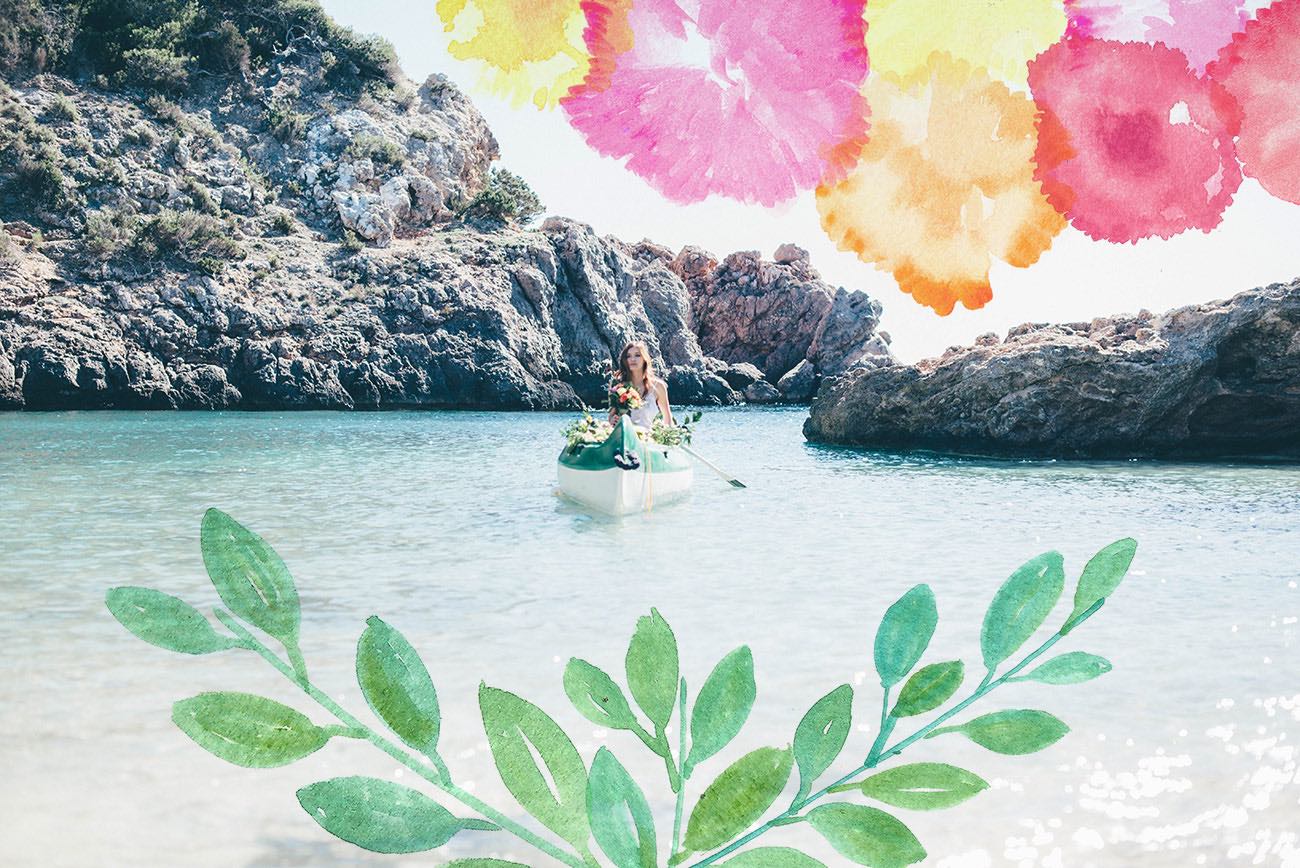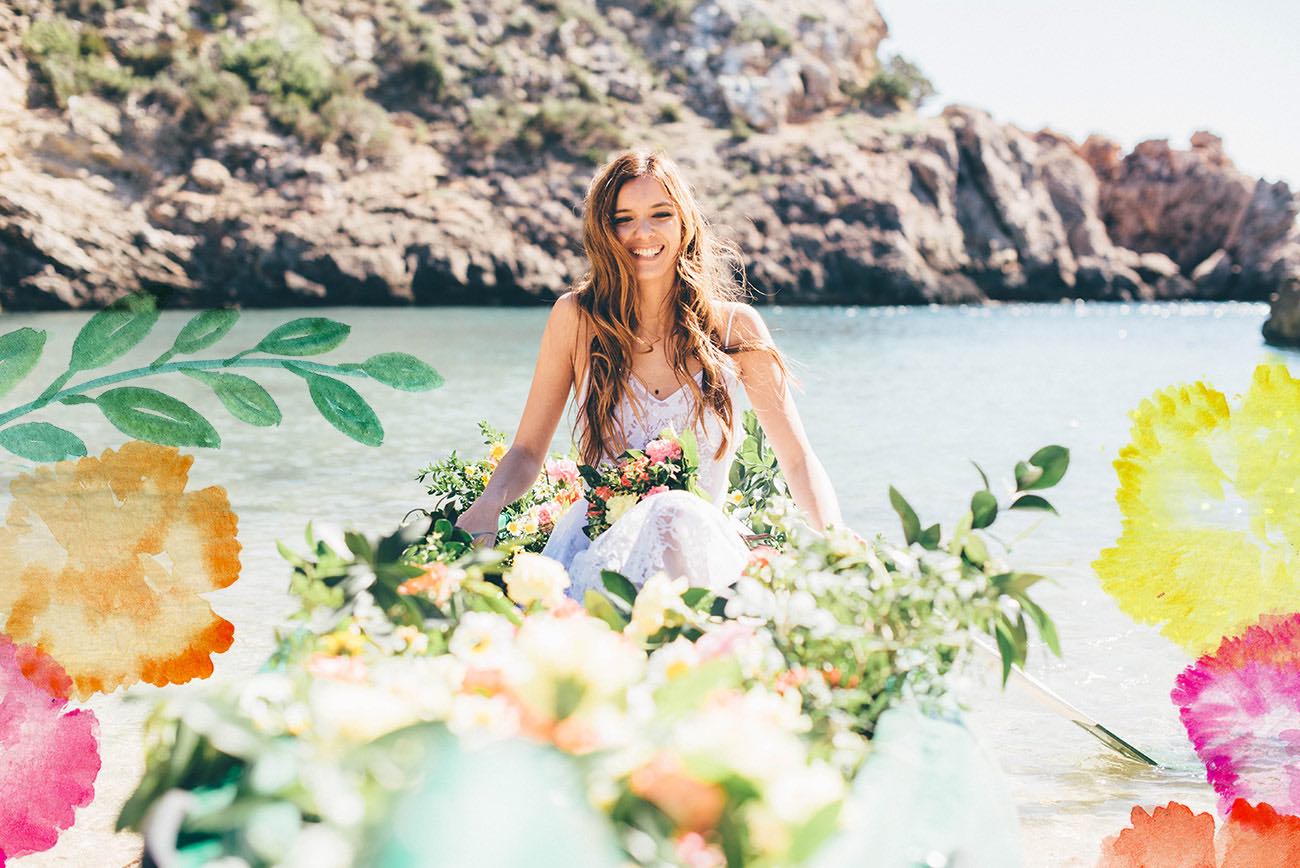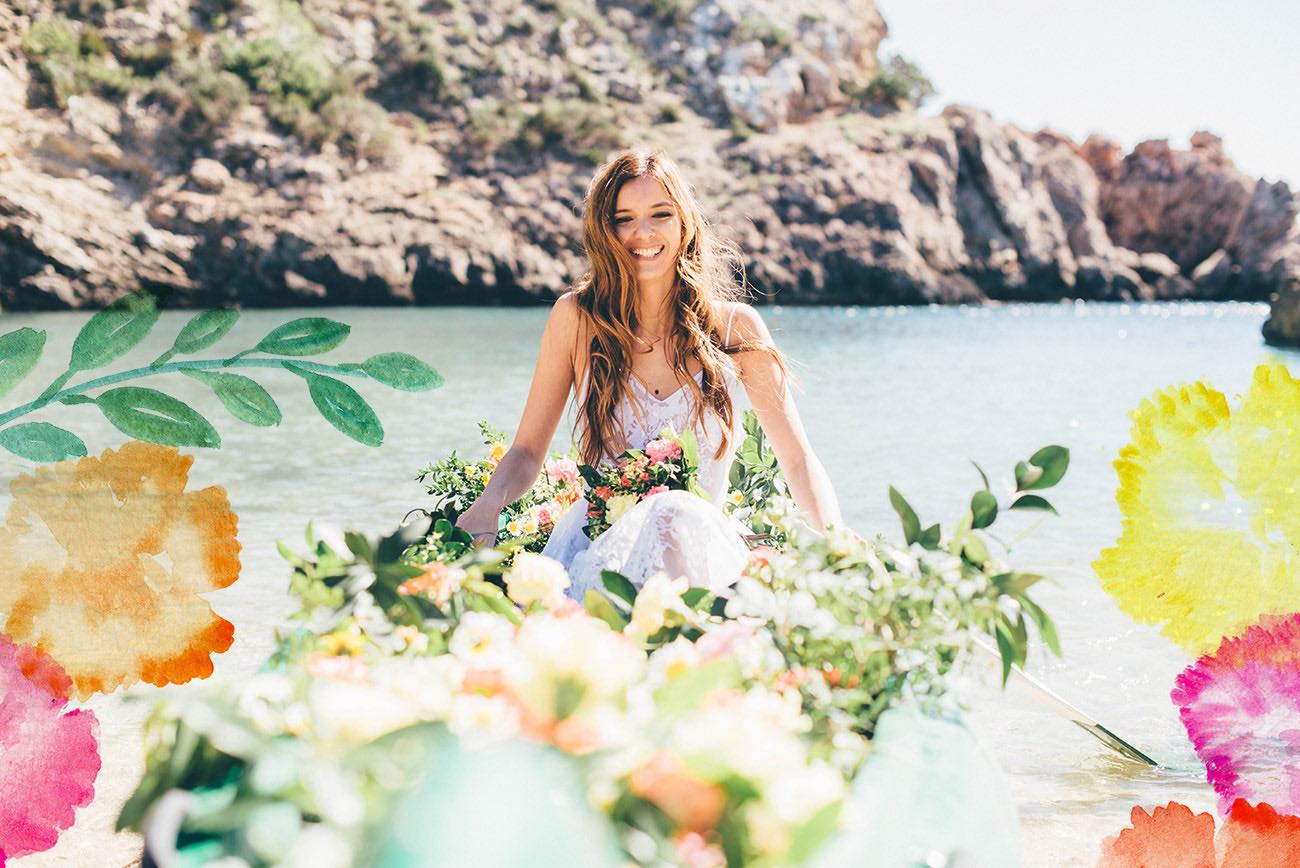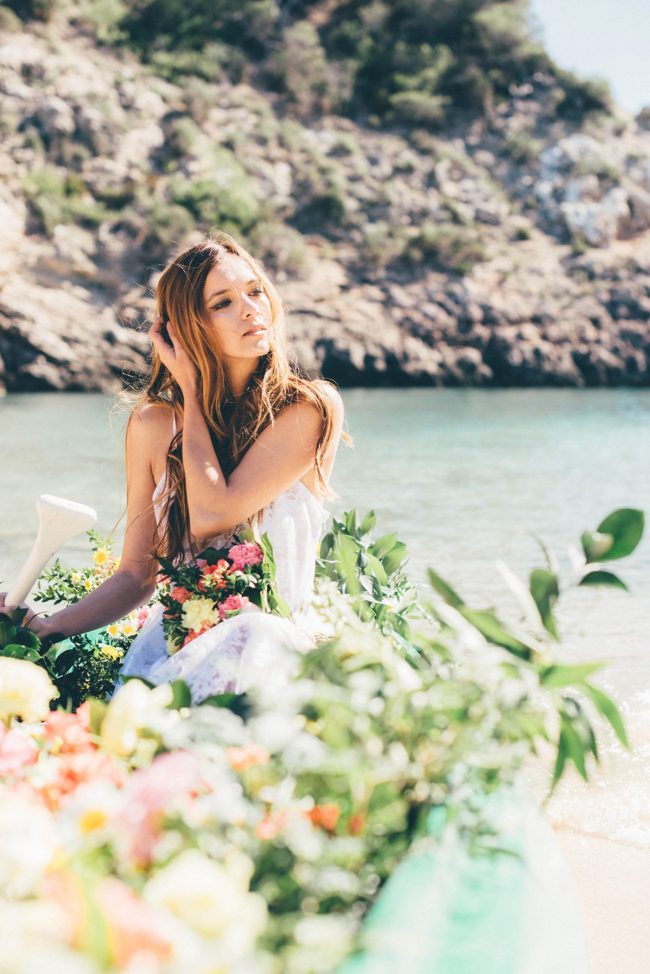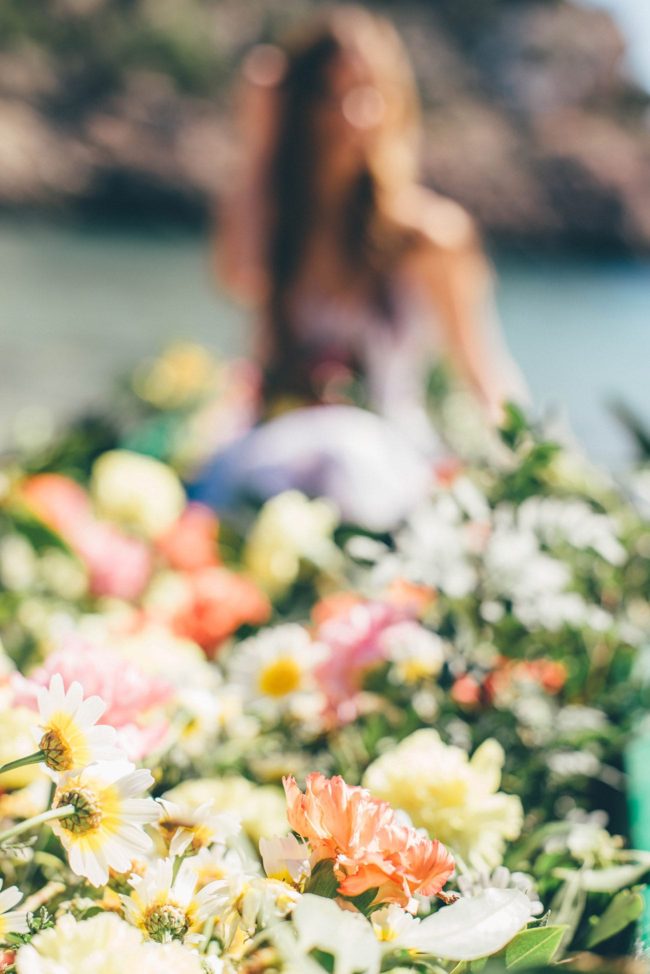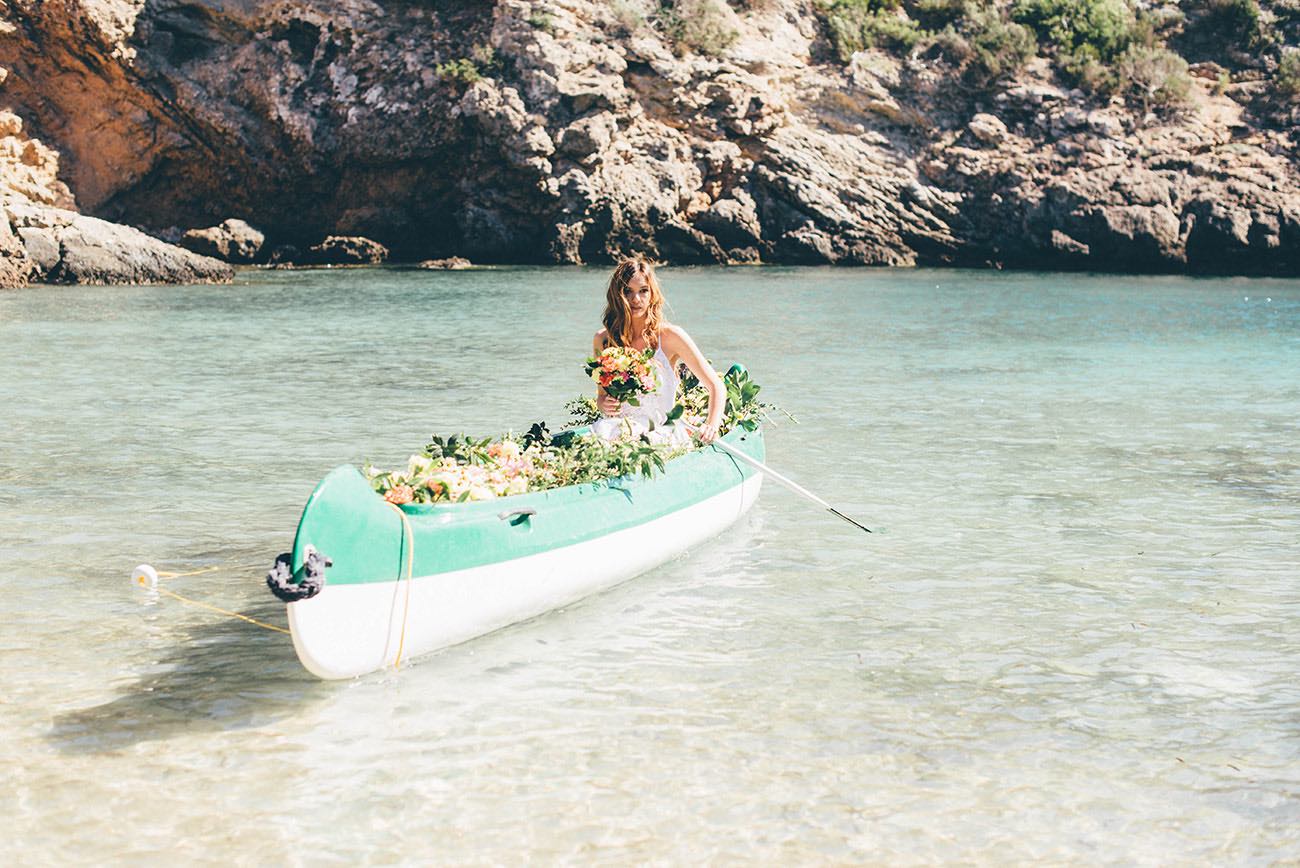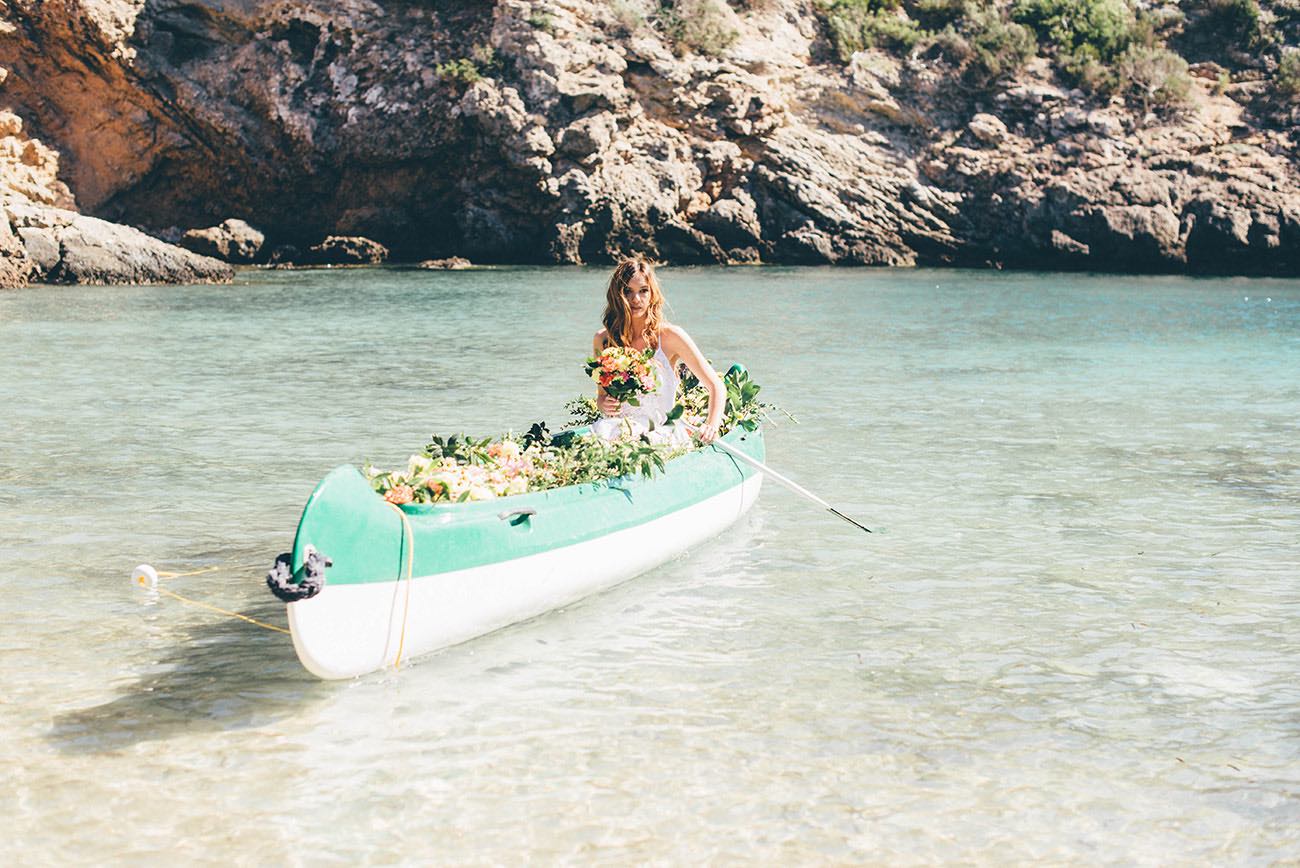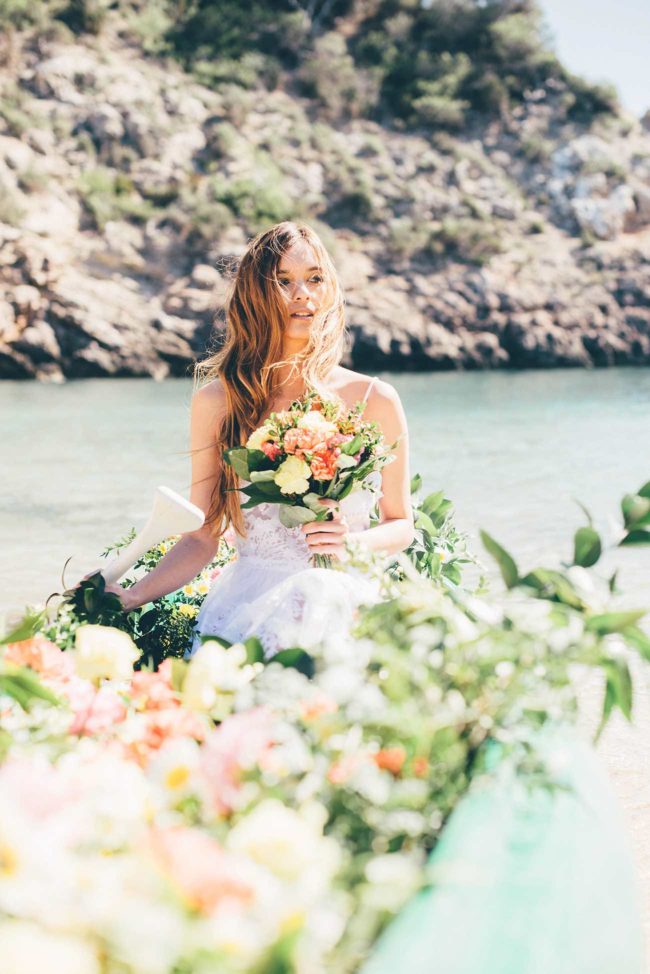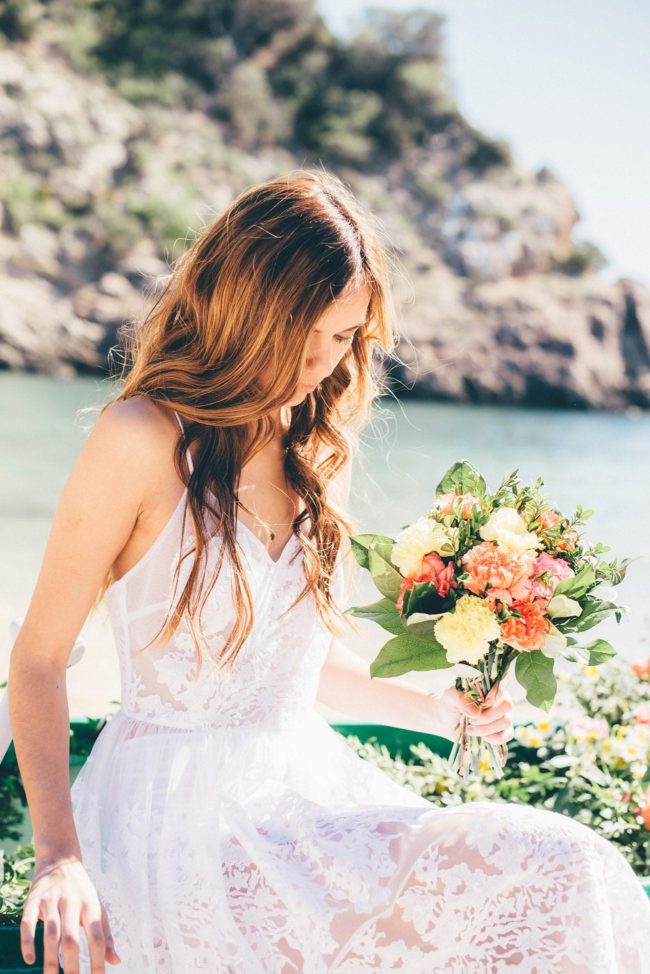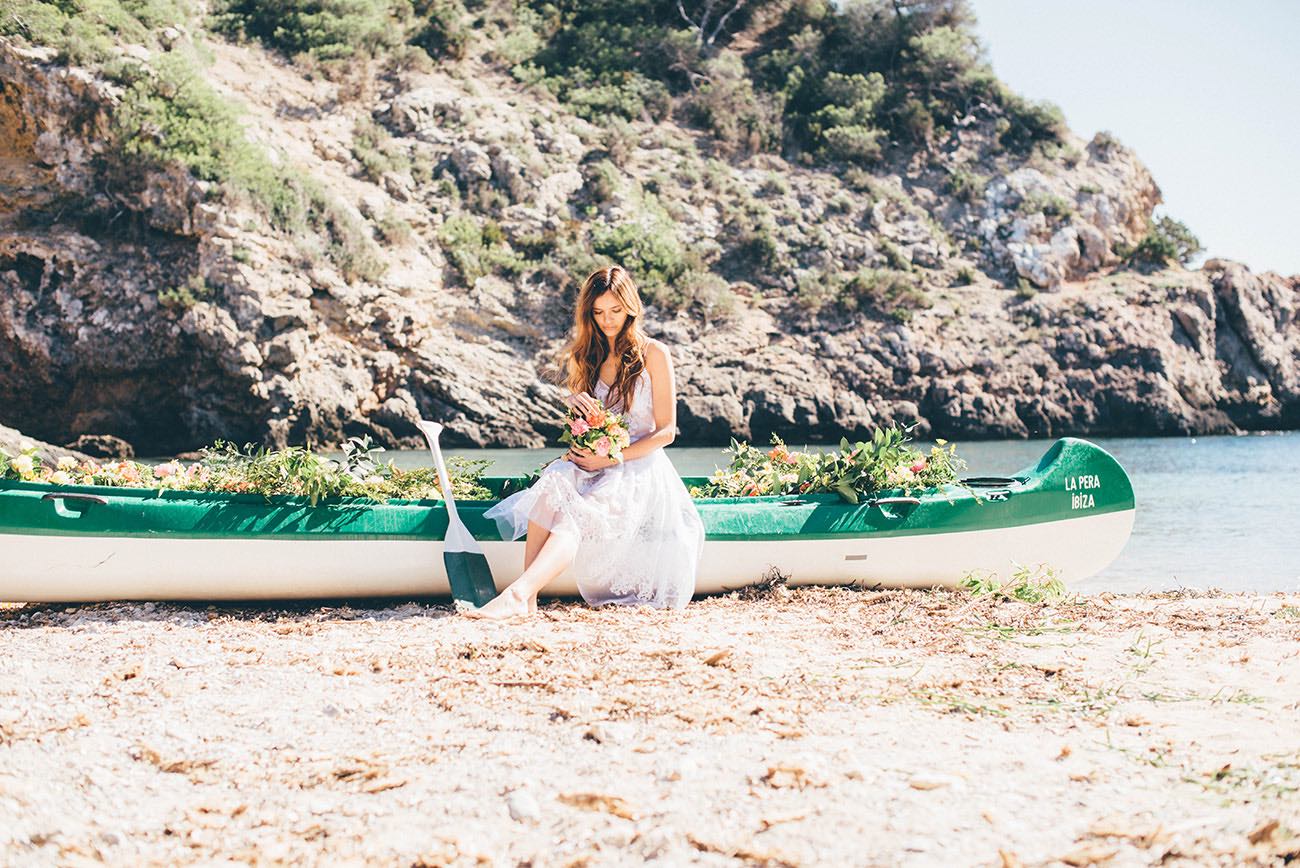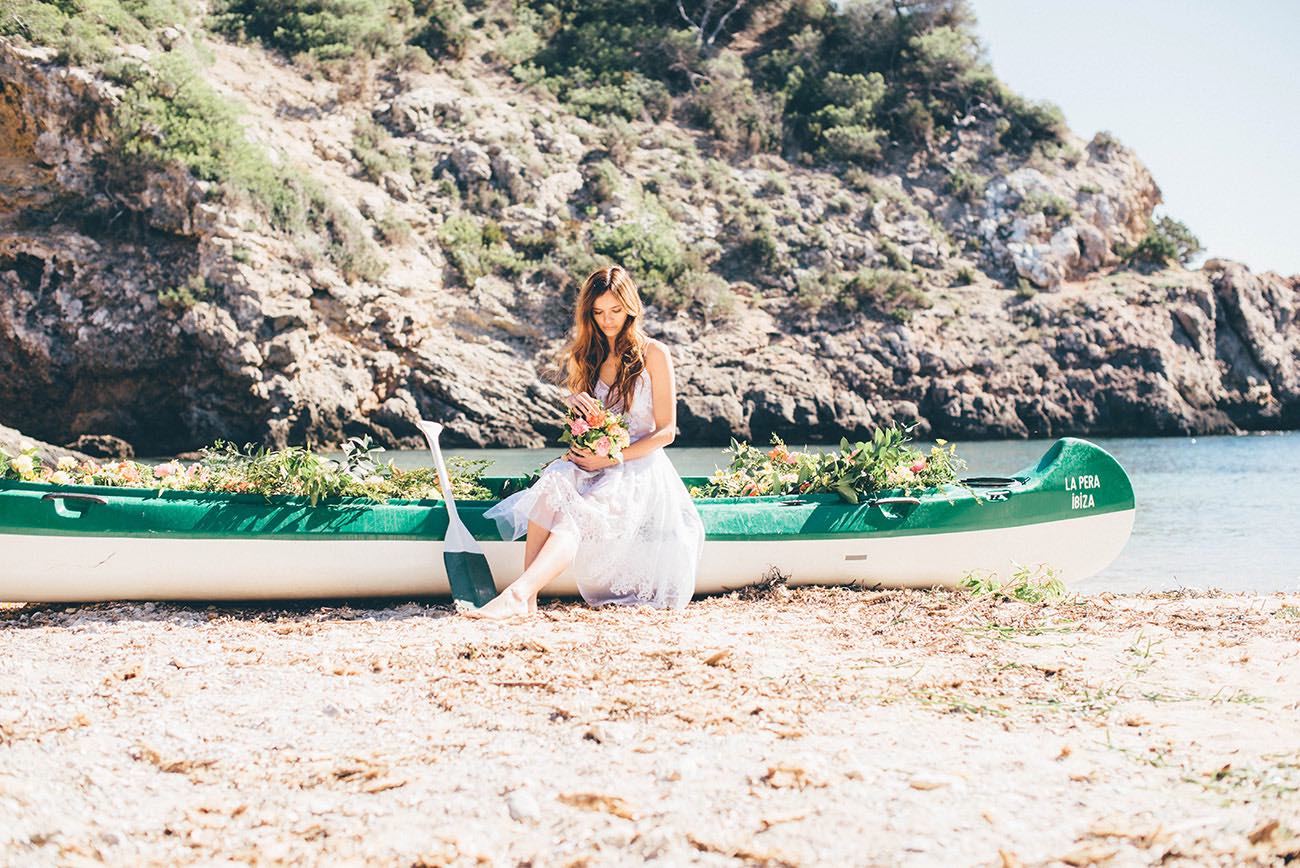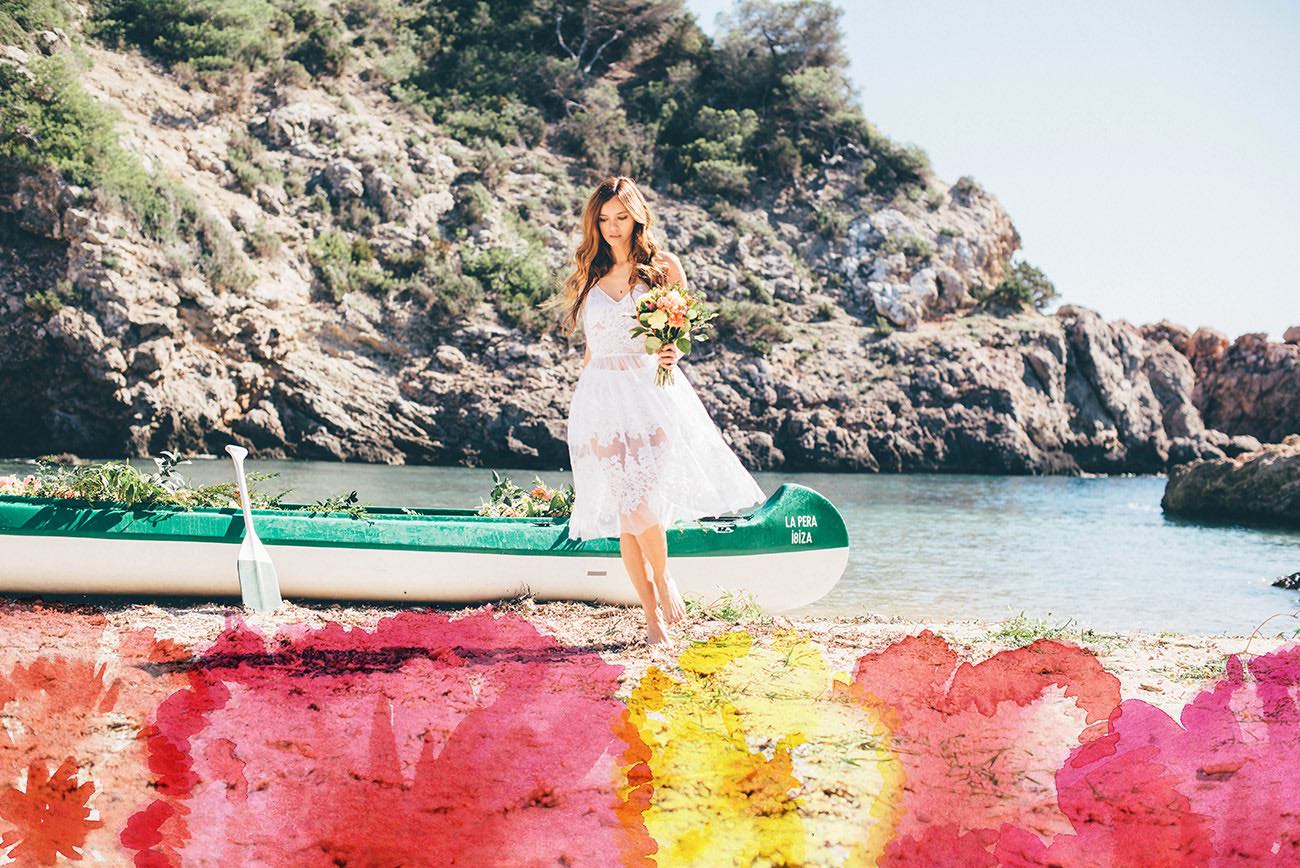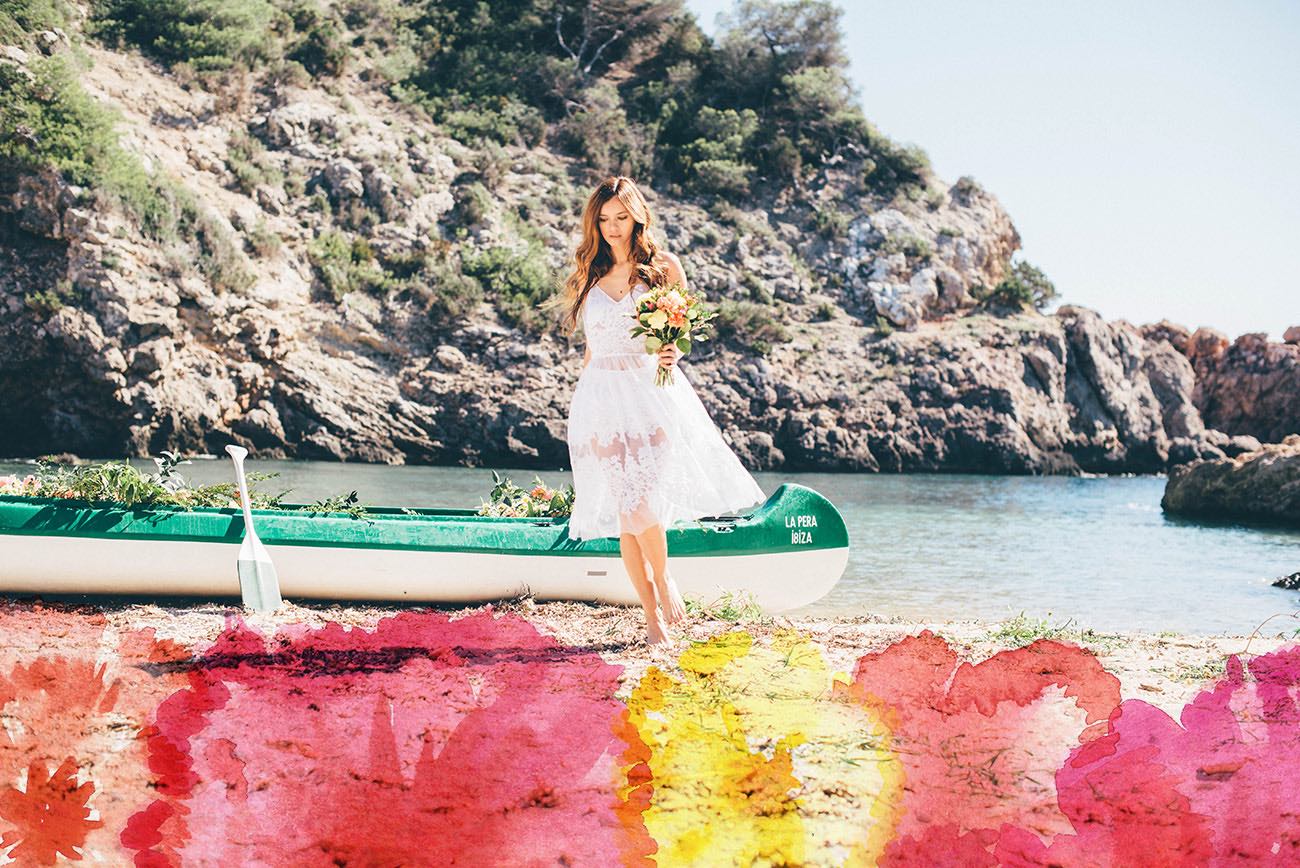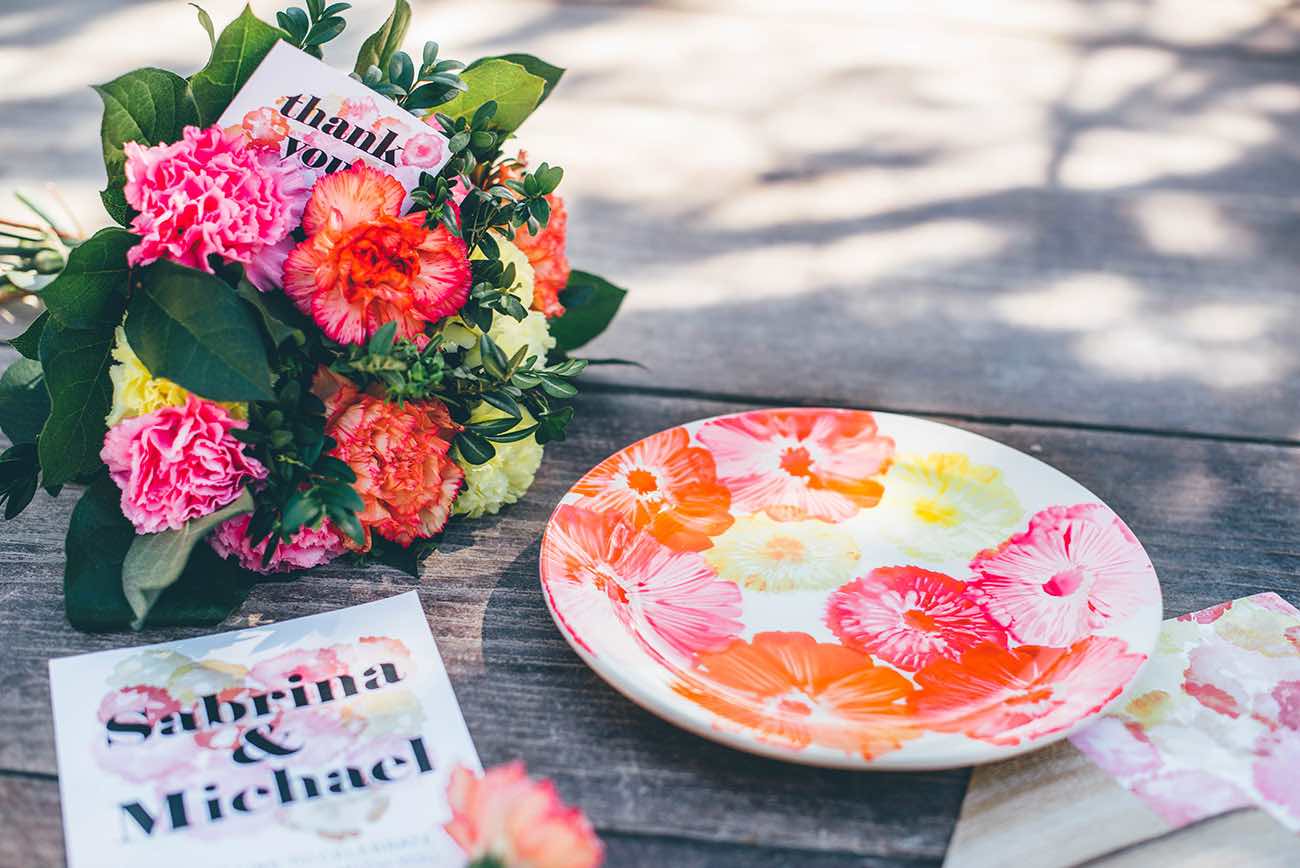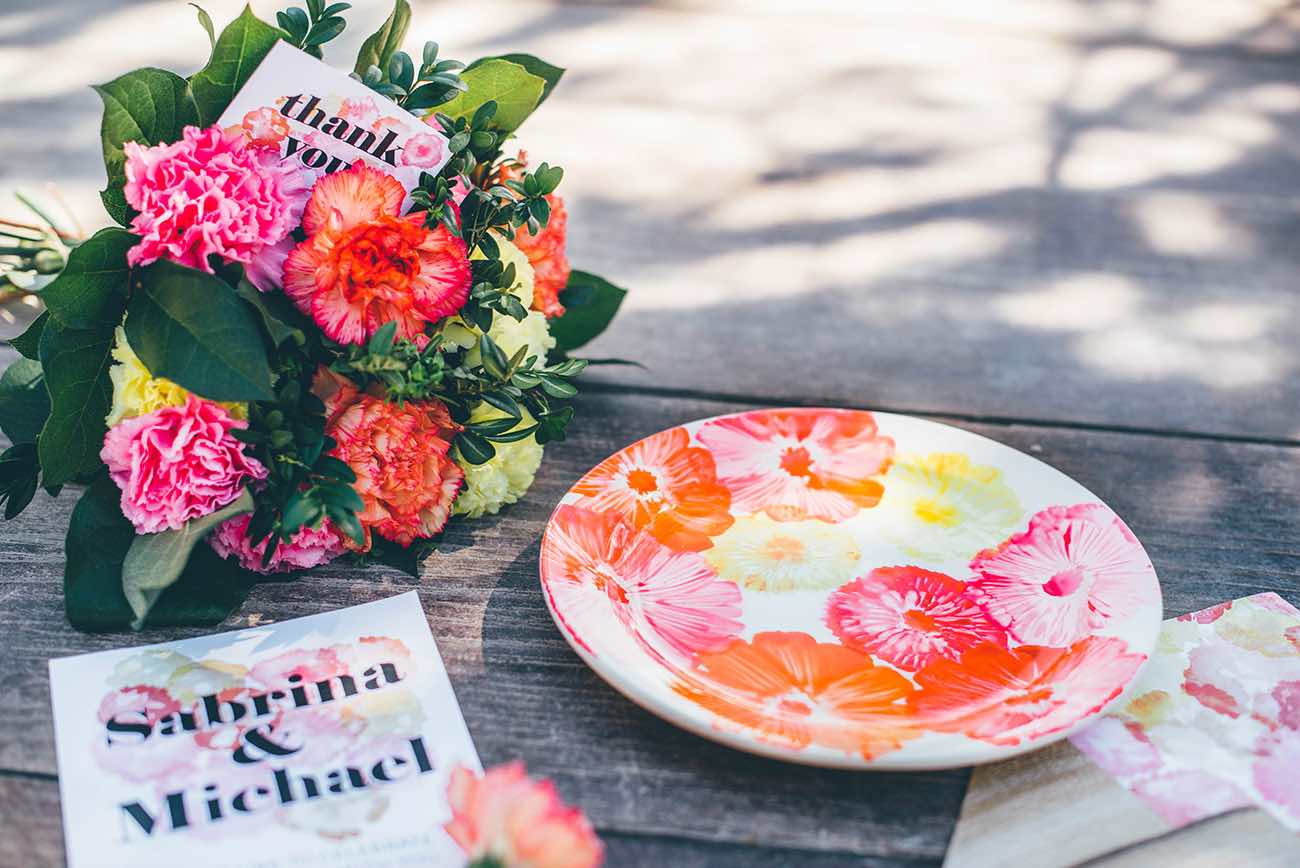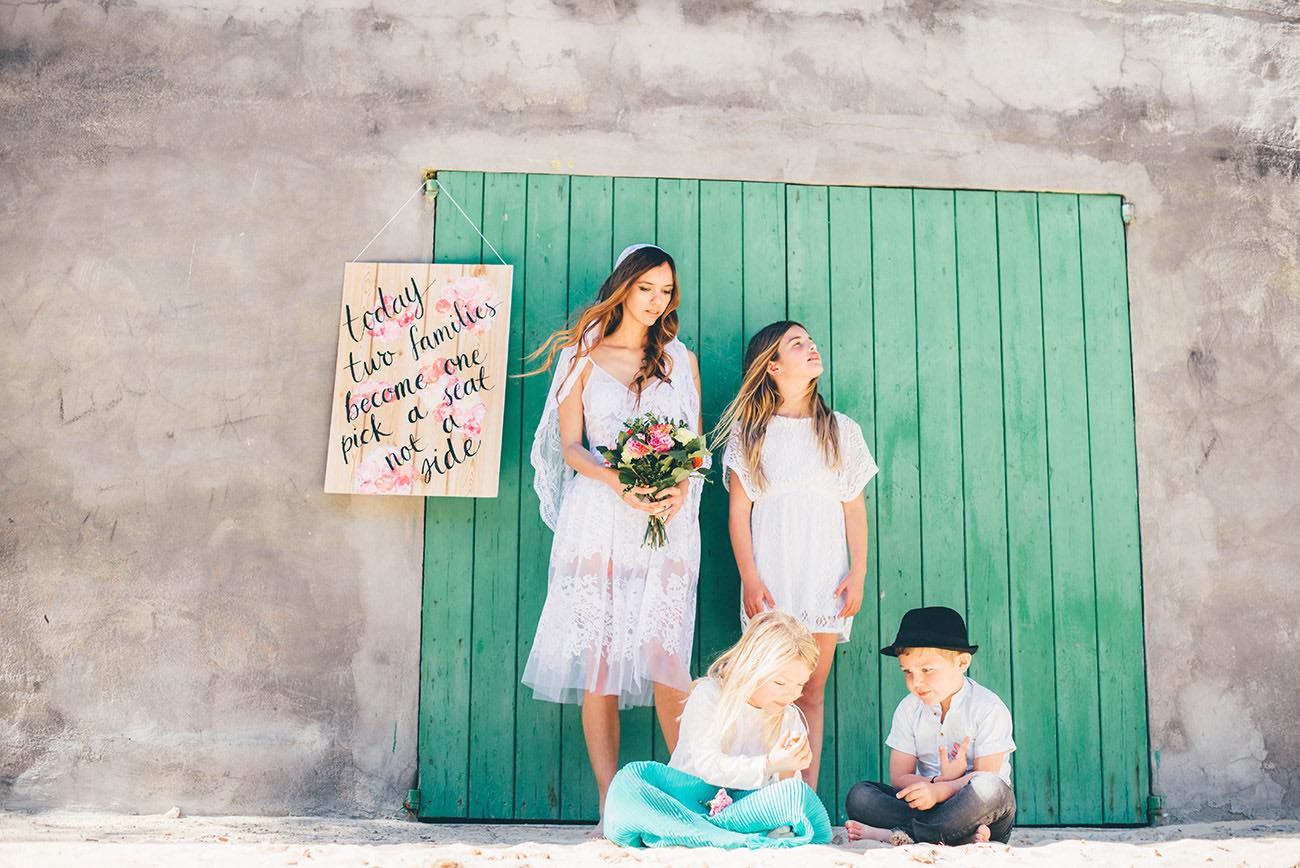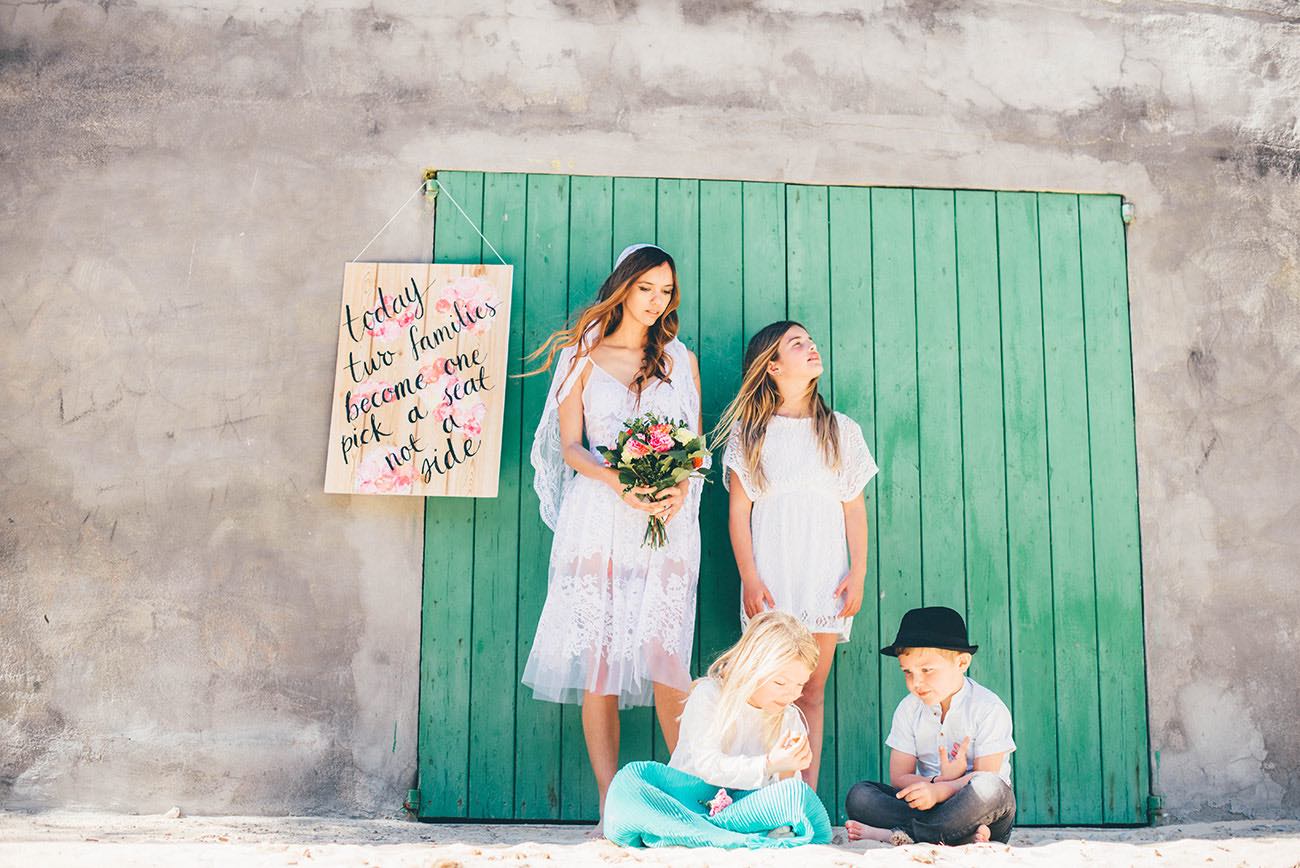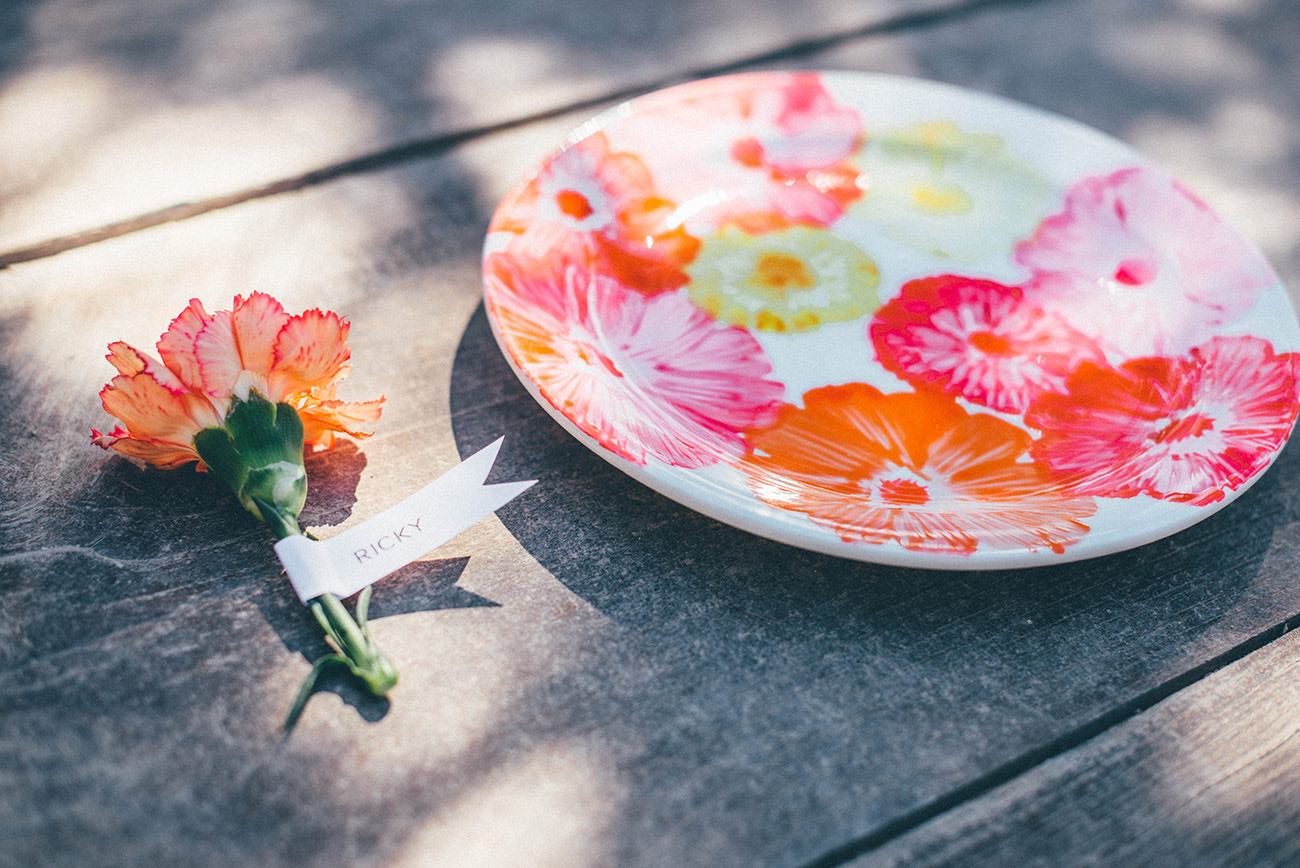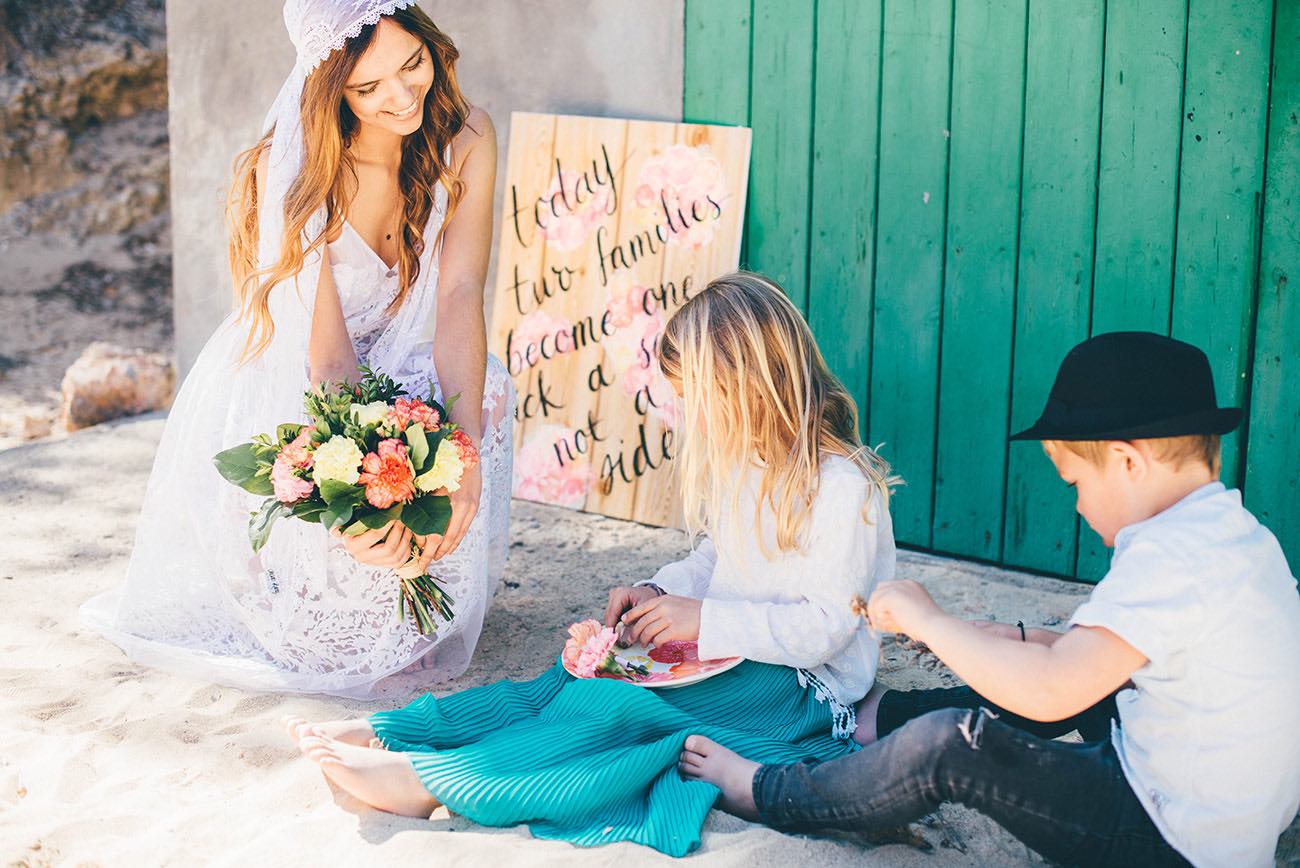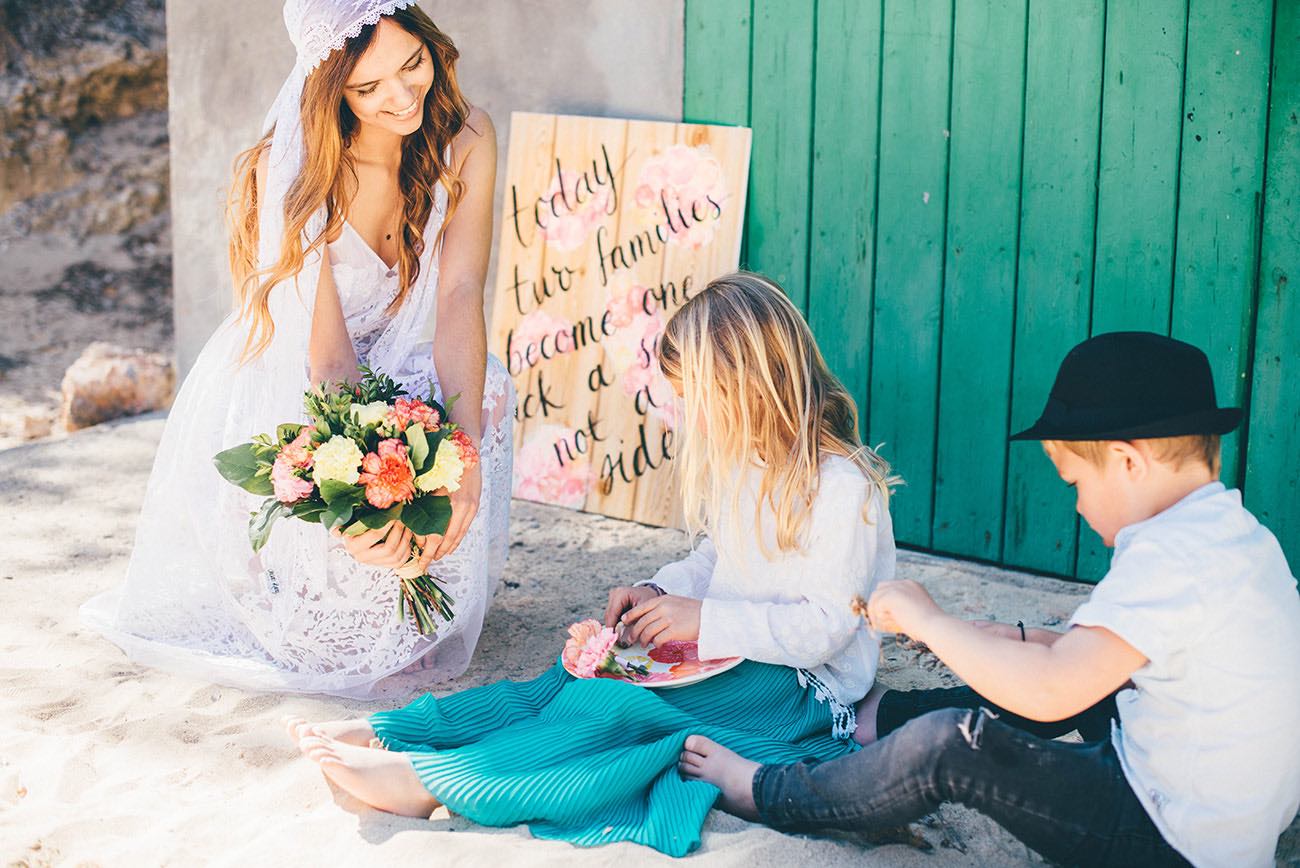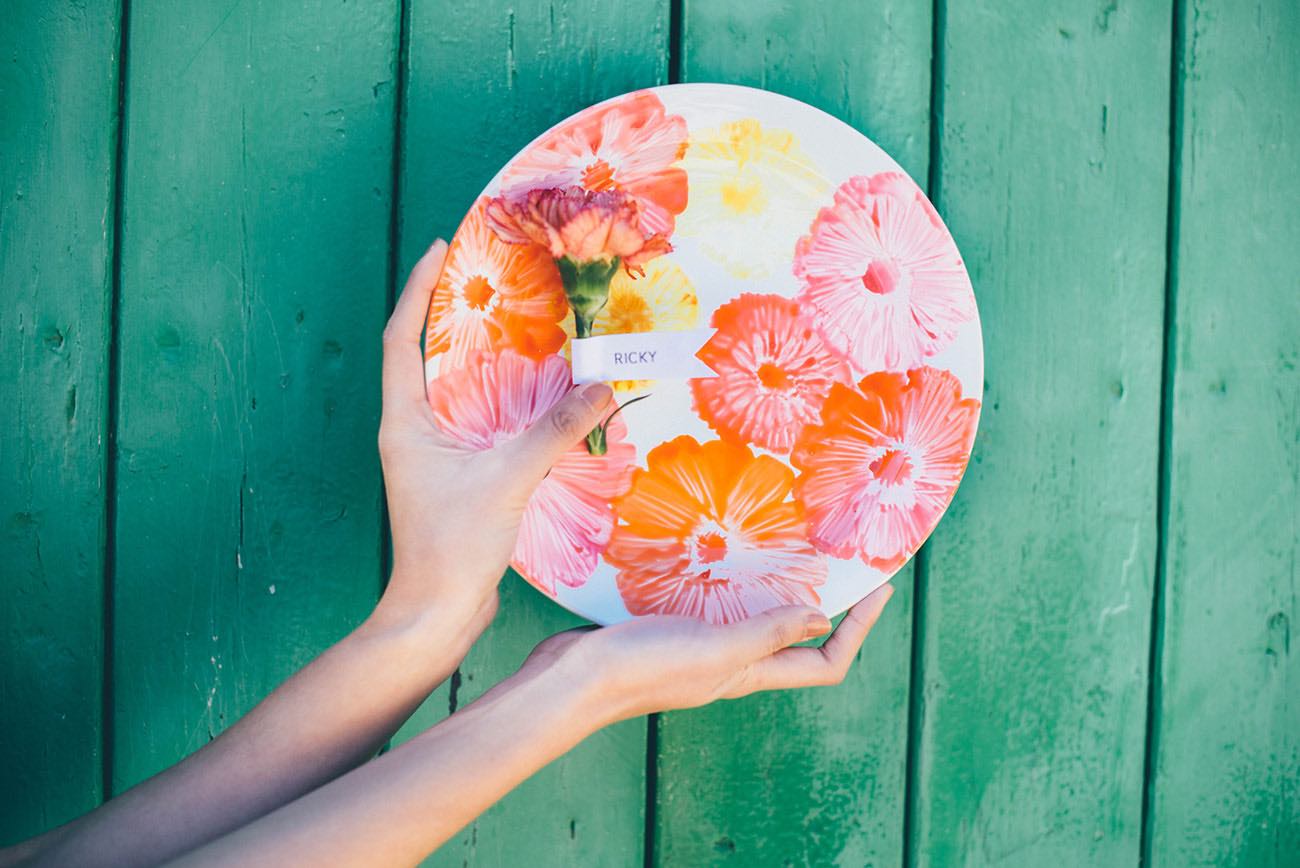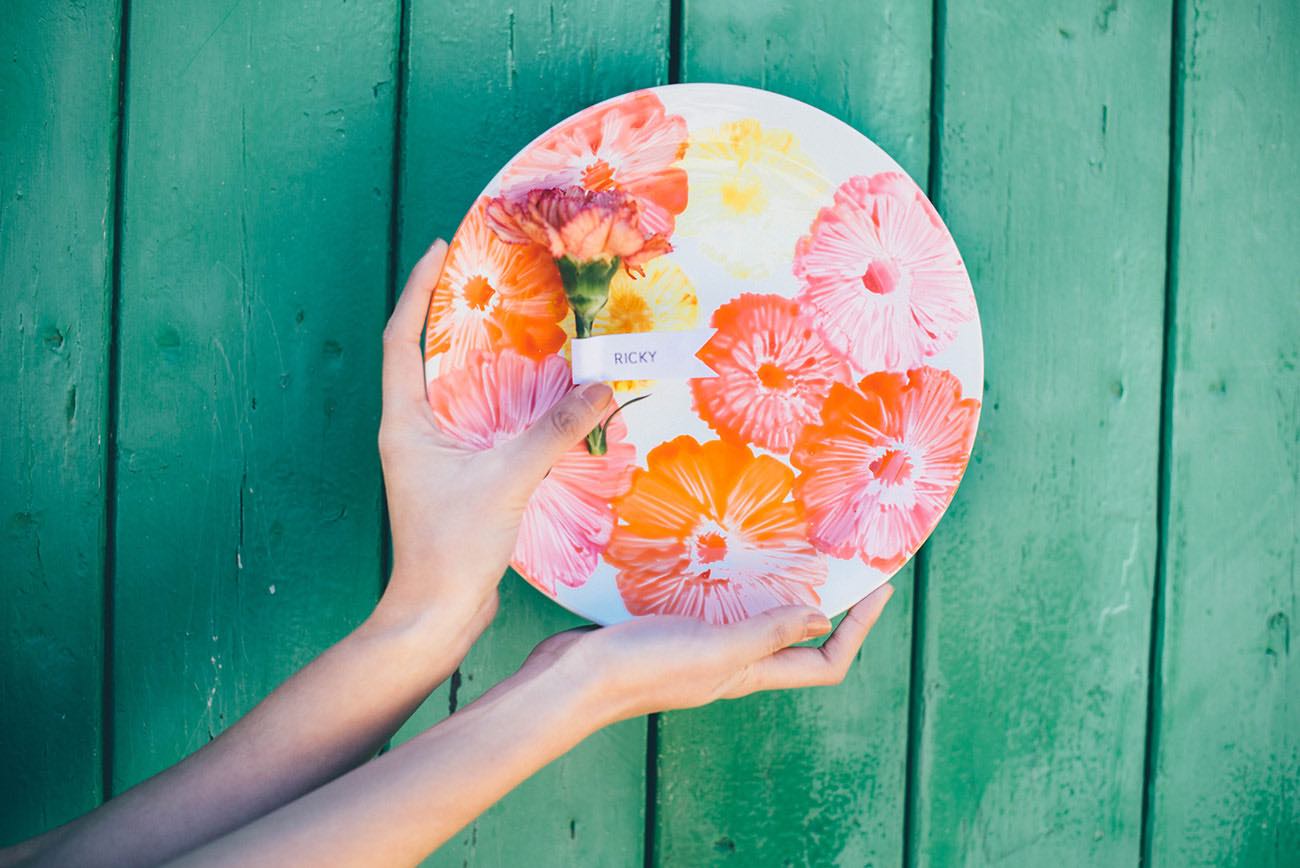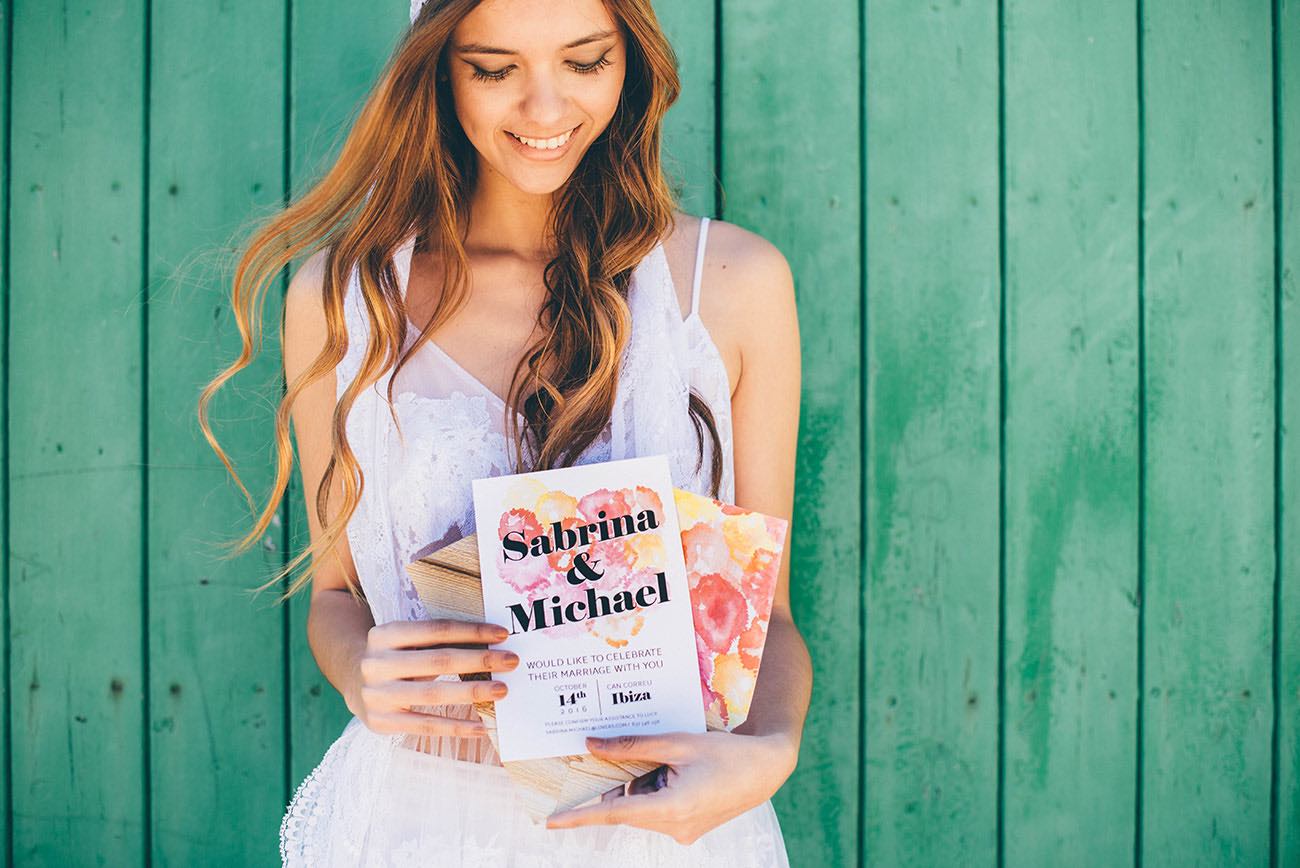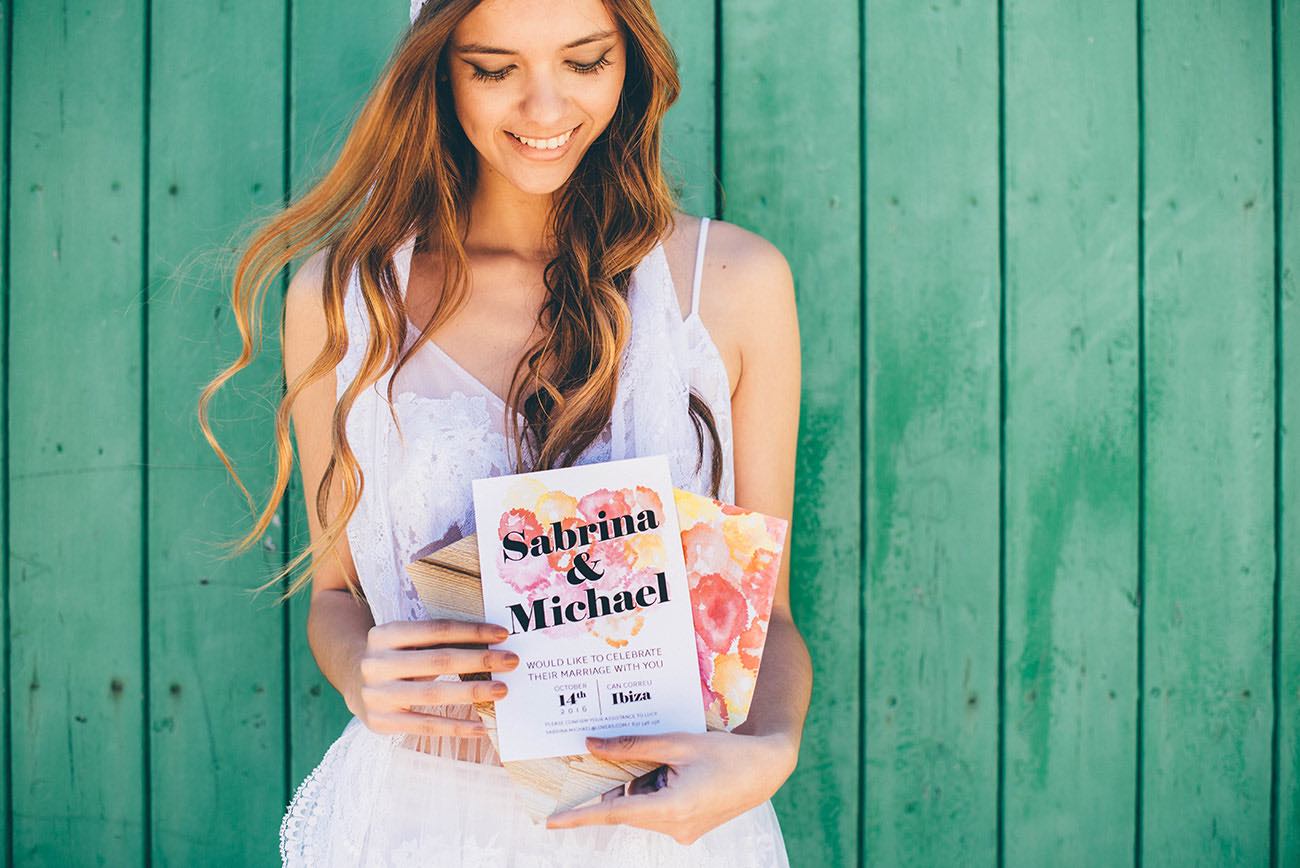 Wedding Vendors