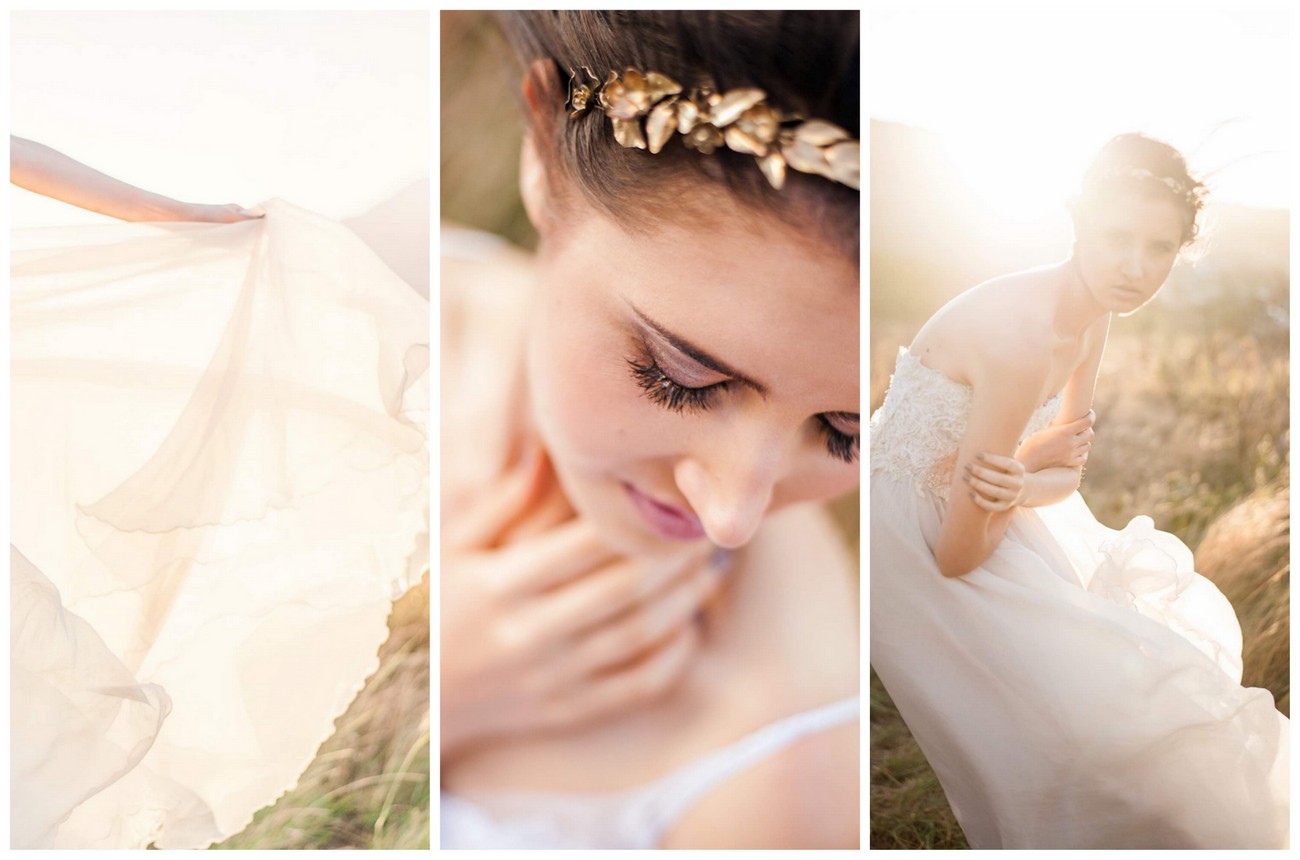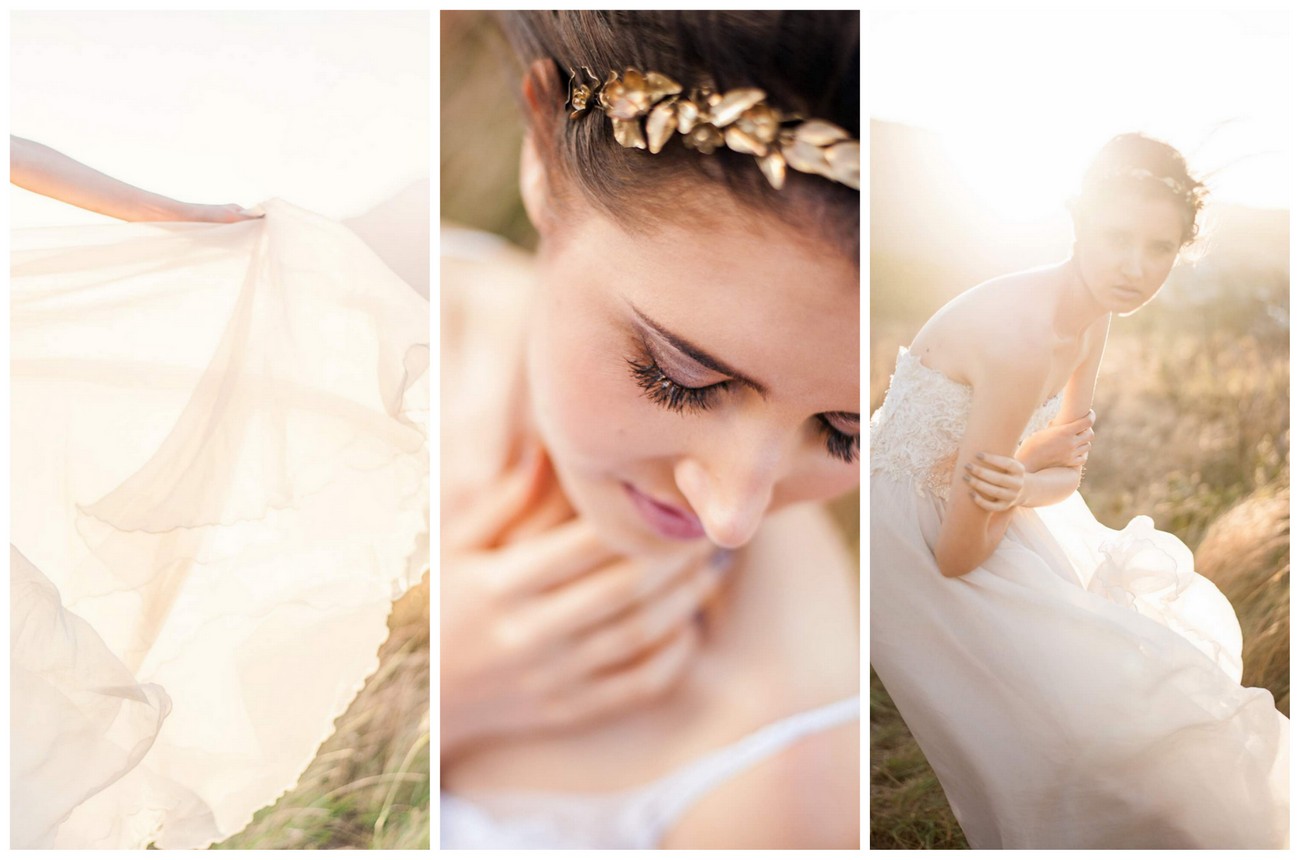 From the Ashes, life and beauty arises ♥
Earlier this year during summer in South Africa, Cape Town was ravaged by fires. The tragedy of fire ravaged landscapes and leaving many tracts of land nothing more than tracts of desolate ash.
It was in this very sad situation that photographer Lauren Pretorius sought to find meaning and hope.  "There is a kind of beauty to be found in the burnt, colourless landscapes left behind by the fires," shares Lauren. "It is the beauty in the despair that I wanted to work with, showing that although the situation is sad, beauty can still be found in the ashes. And from the ashes, life and beauty arises."
Lauren worked with a team of Cape Town-based wedding professionals to bring her vision of soft golds and white to life. Lol's Flowers and Decor was inspired by the surrounding flora and fauna, particularly all the Proteas that were lost to the fire. Lorean Jewellery, a jewellery crafter based in Pretoria, created the delicately hand-crafted gold jewellery and headwear.
Makeup Artist Ursula Ullrich highlighted the beauty of simplicity with understated make-up in hues of gold and brown. The CJA Haute Couture gowns, with exquisite hand stitched details, brought movement reminiscent of the flow of flames. We think the end result was simply breathtaking.
Rising from the Ashes into the Golden Light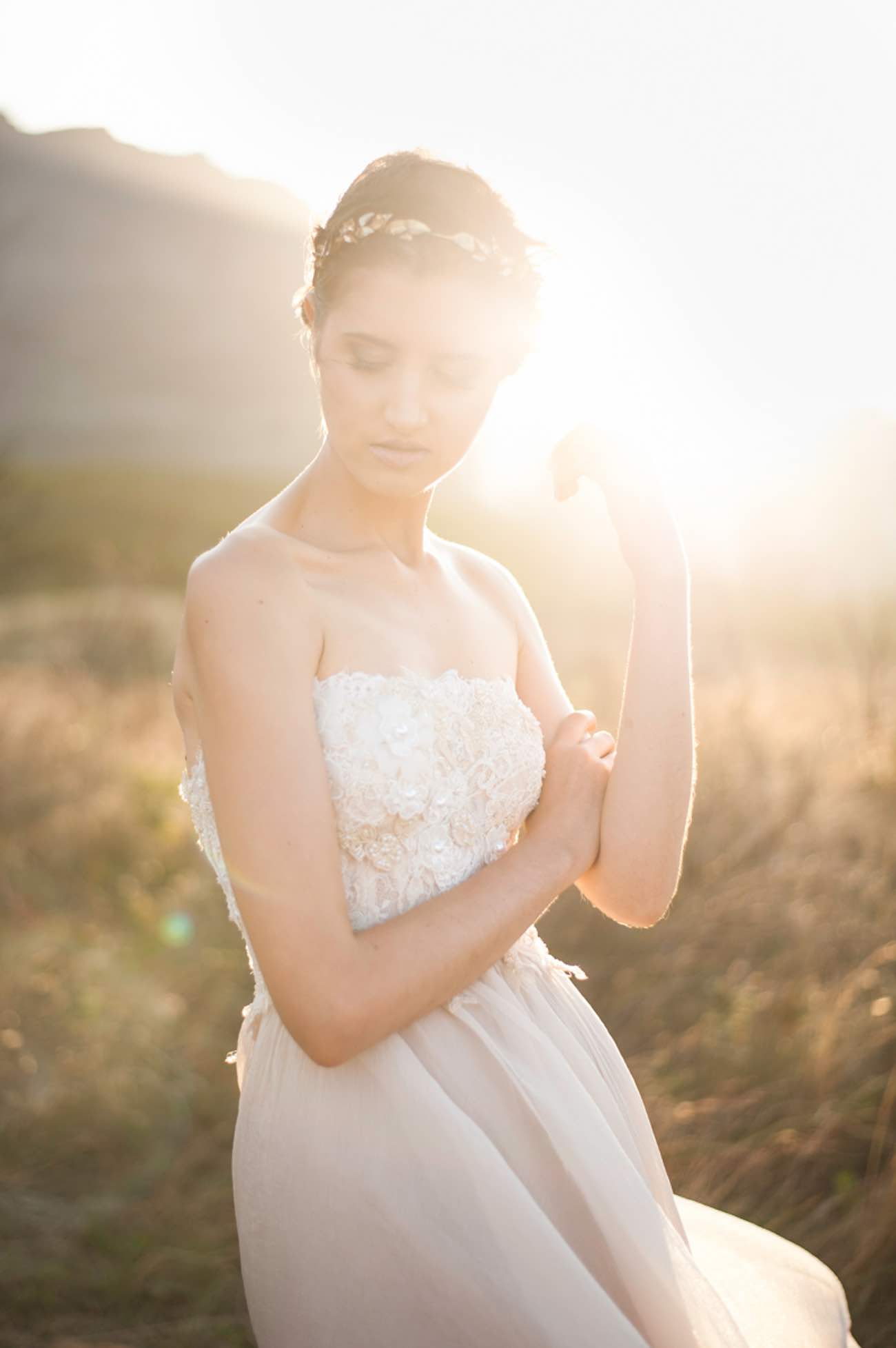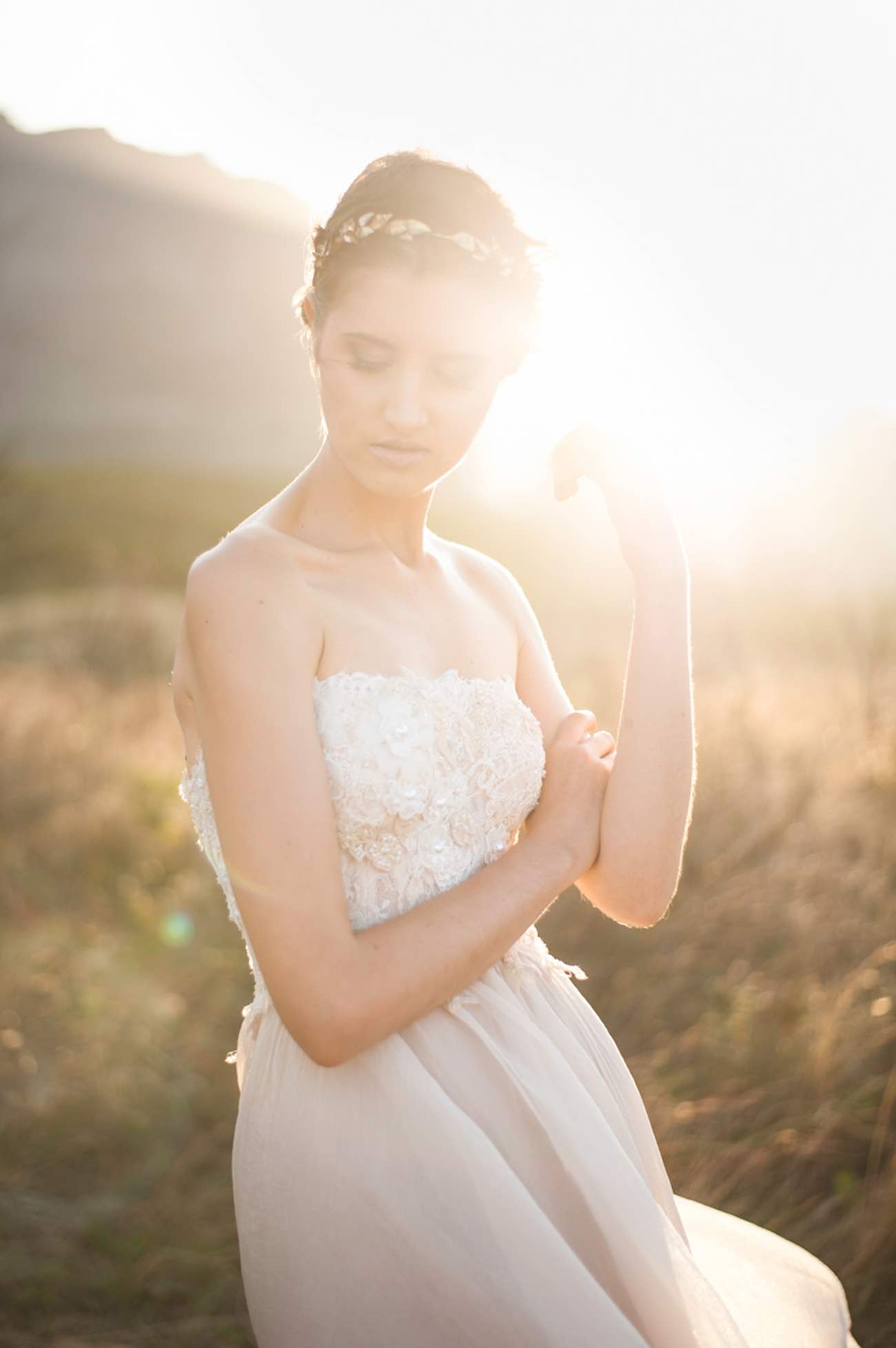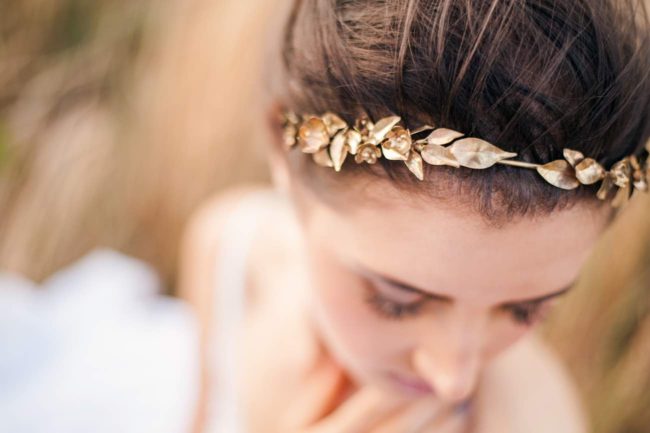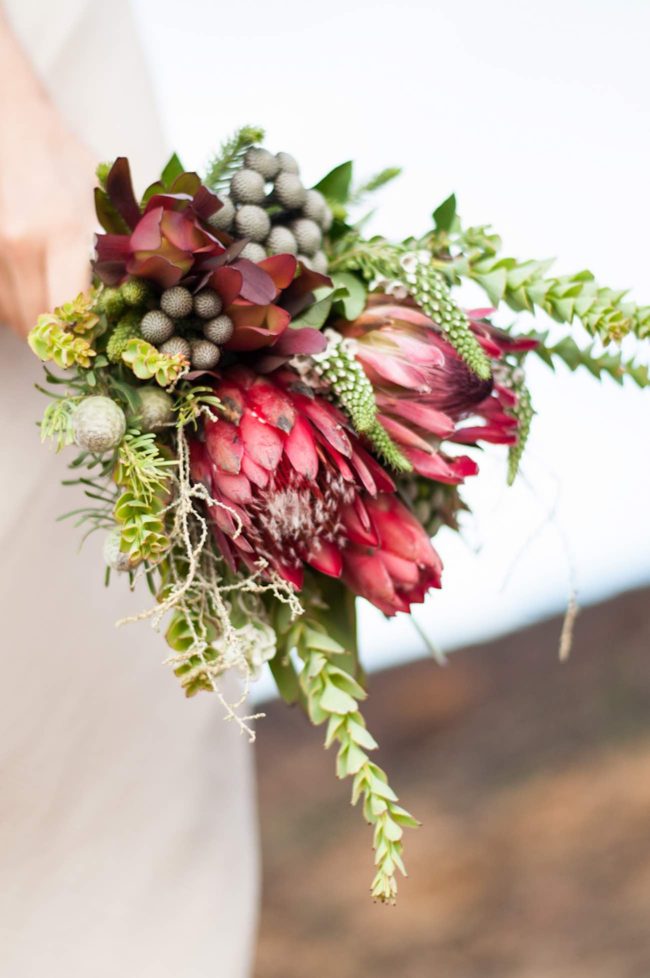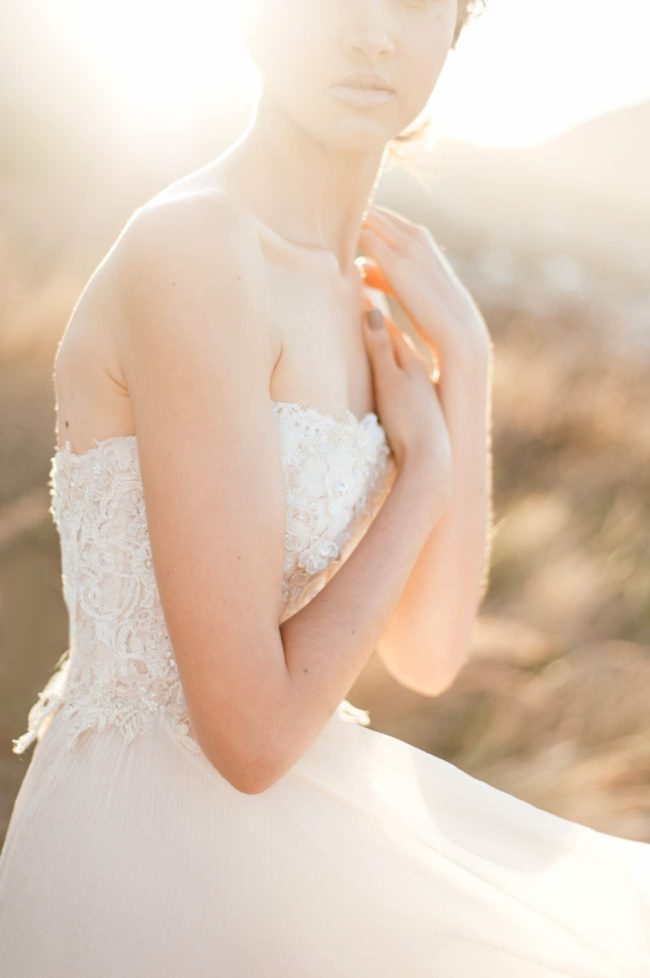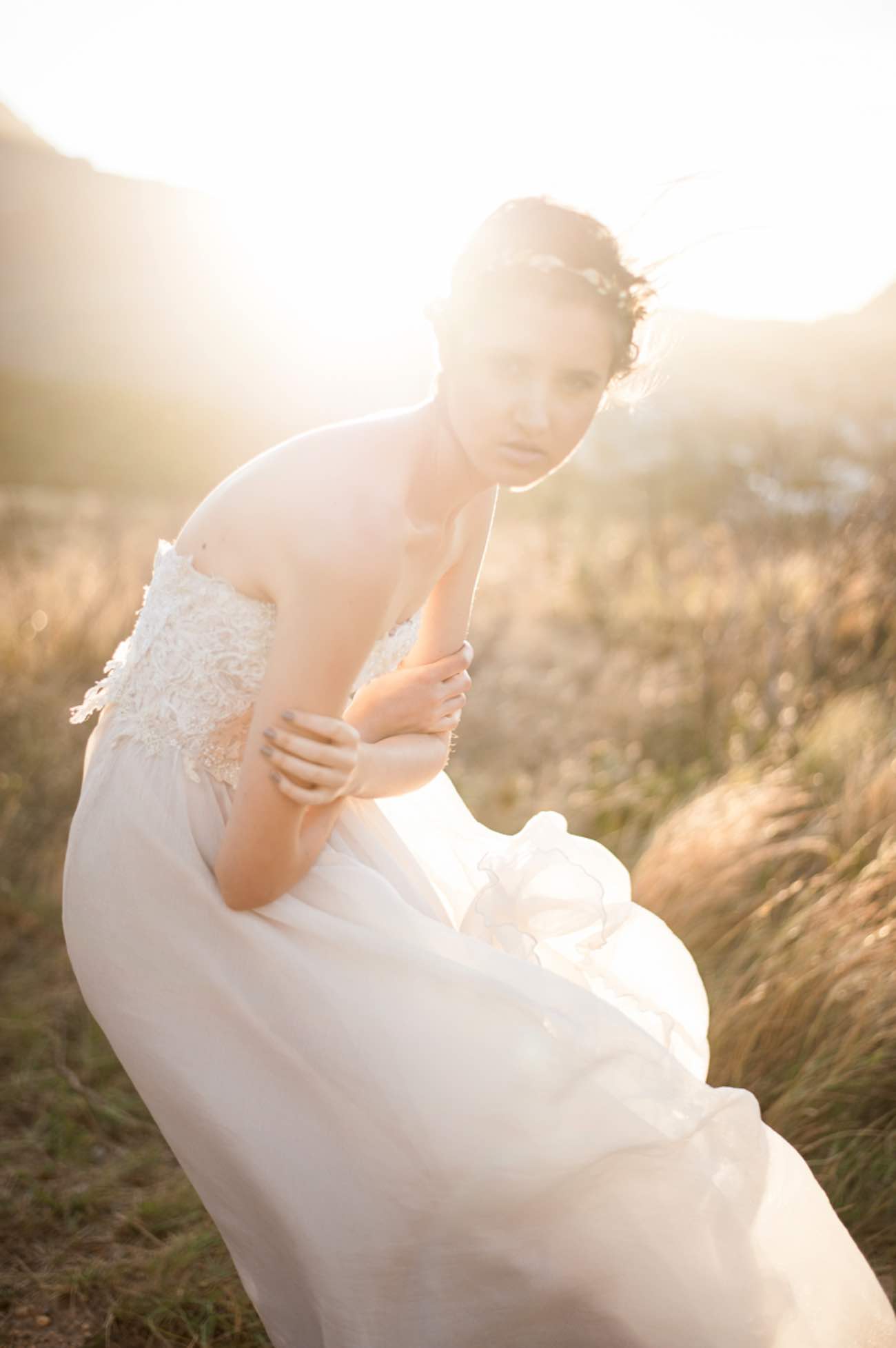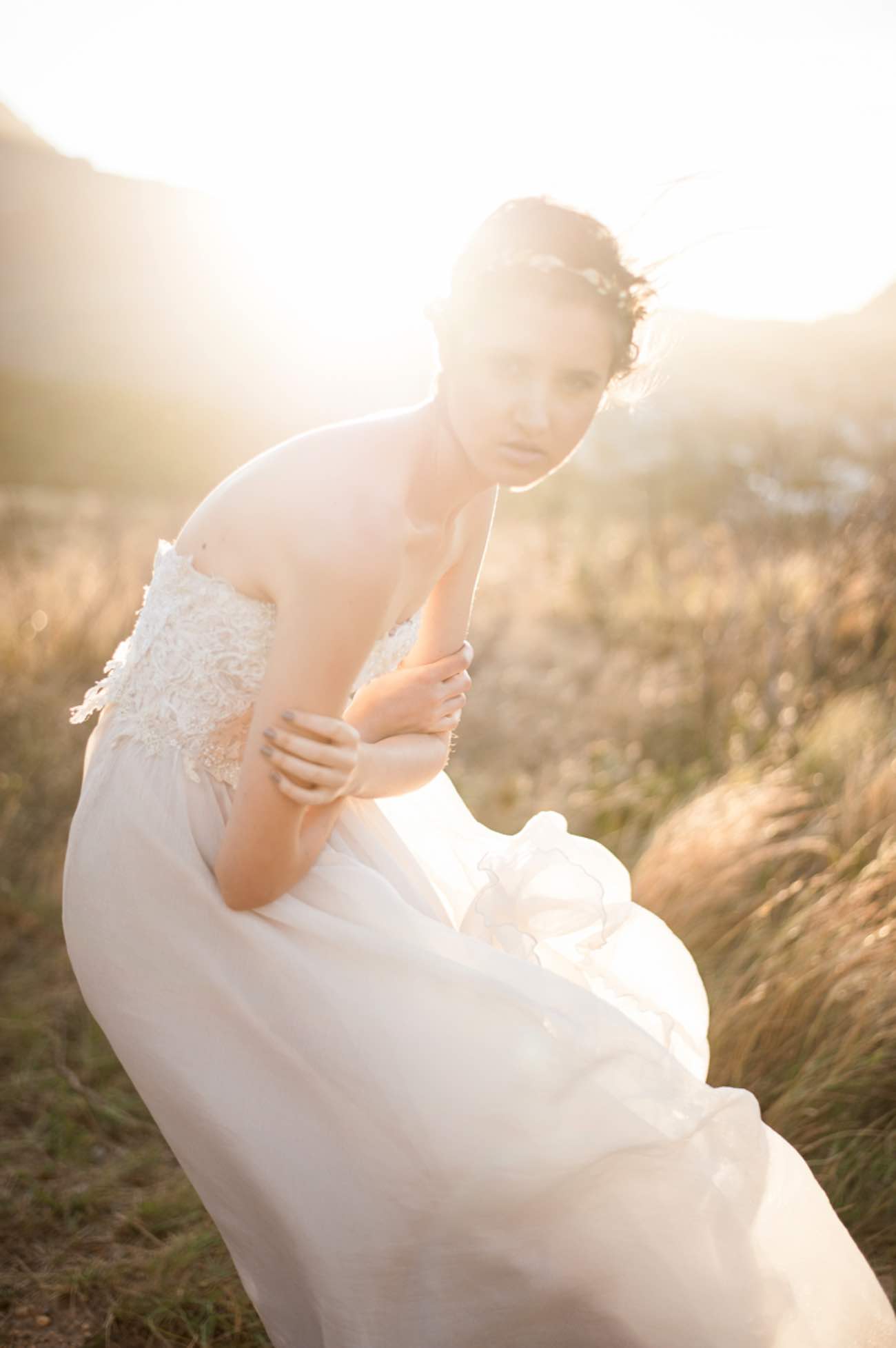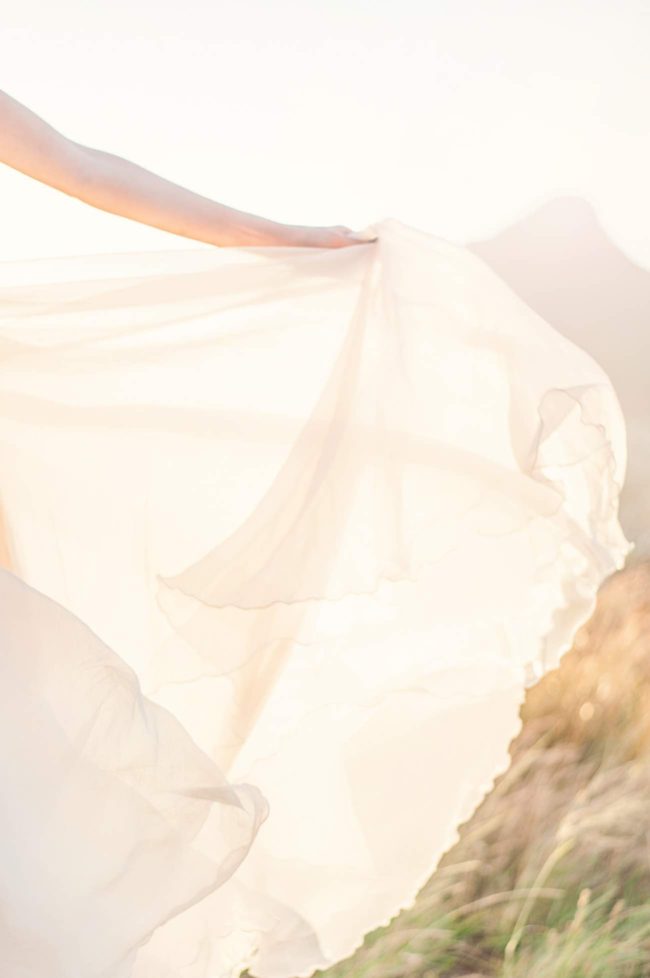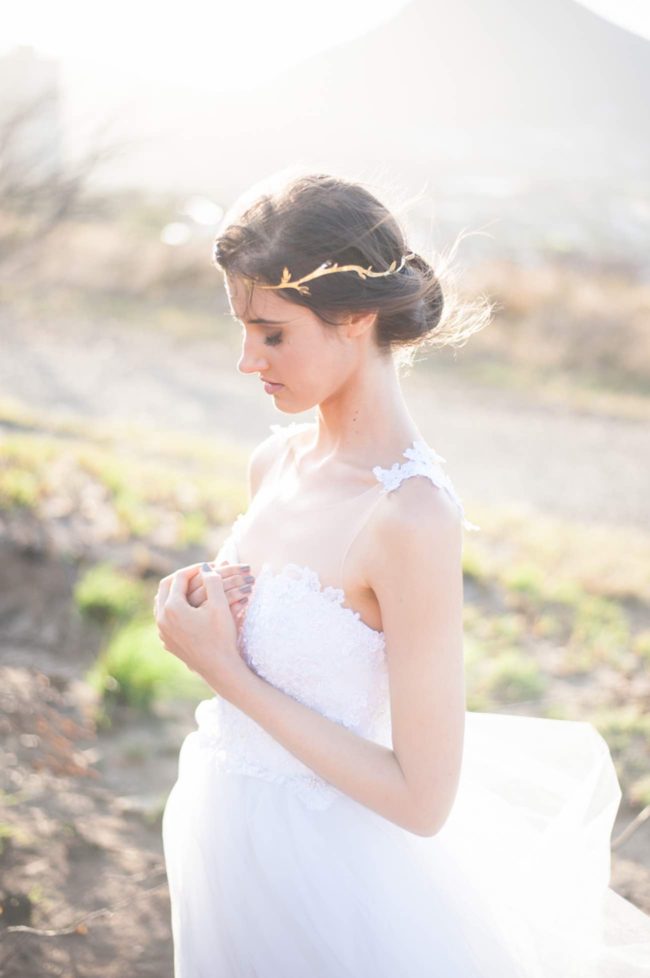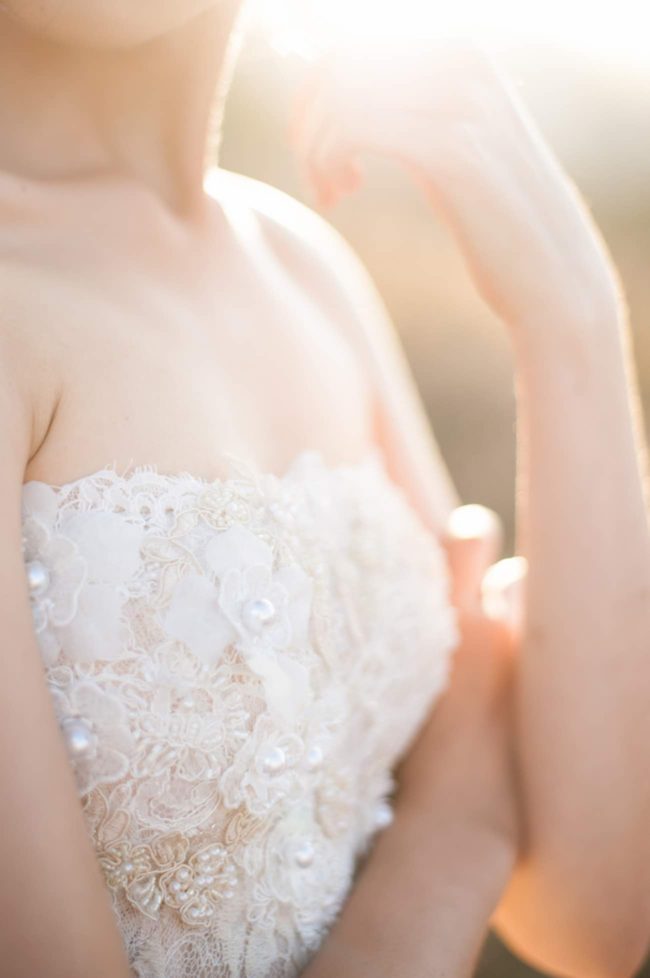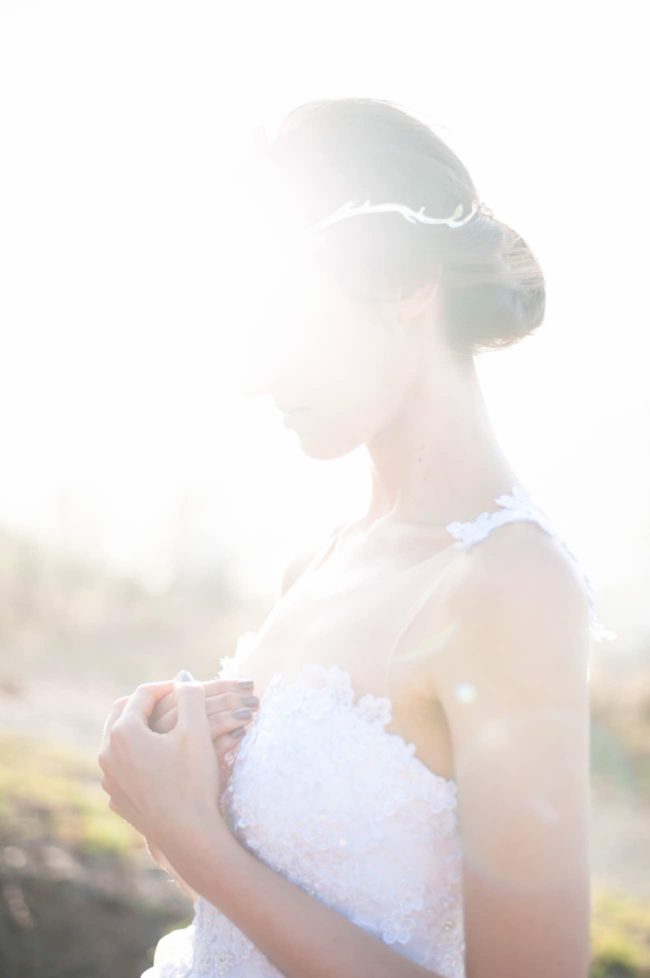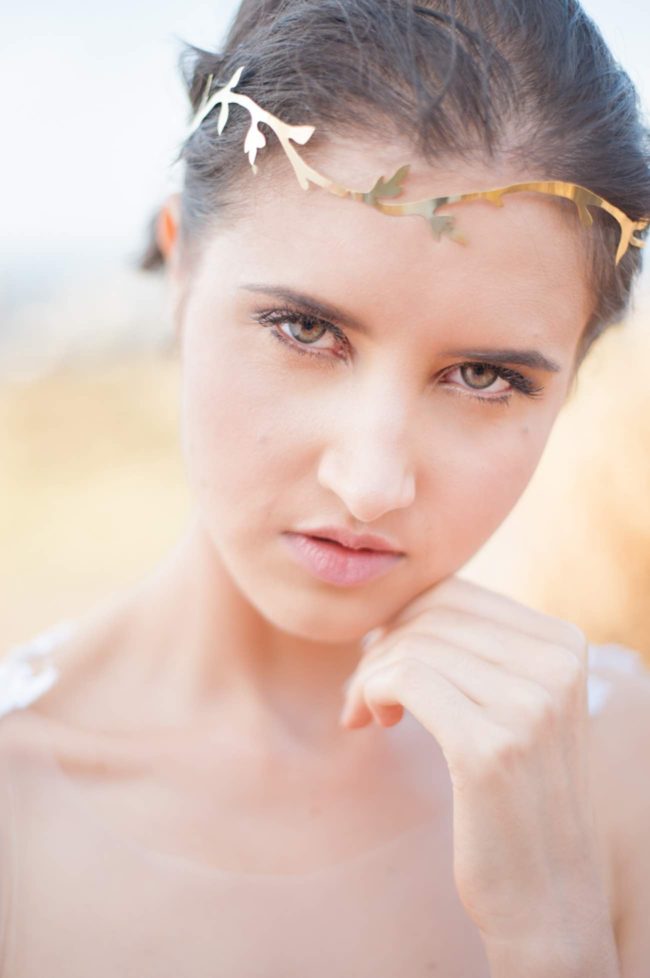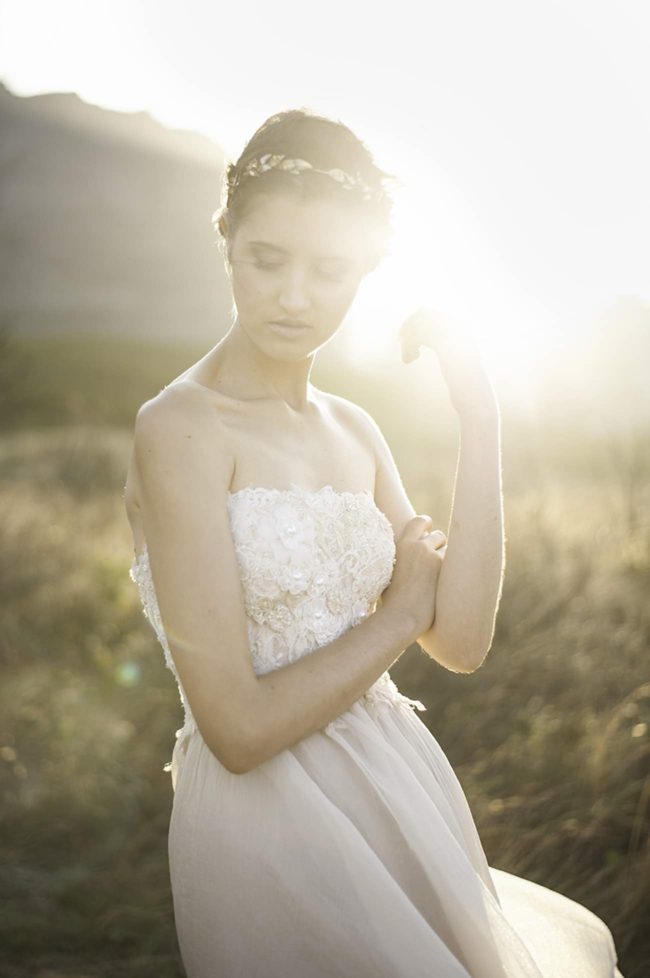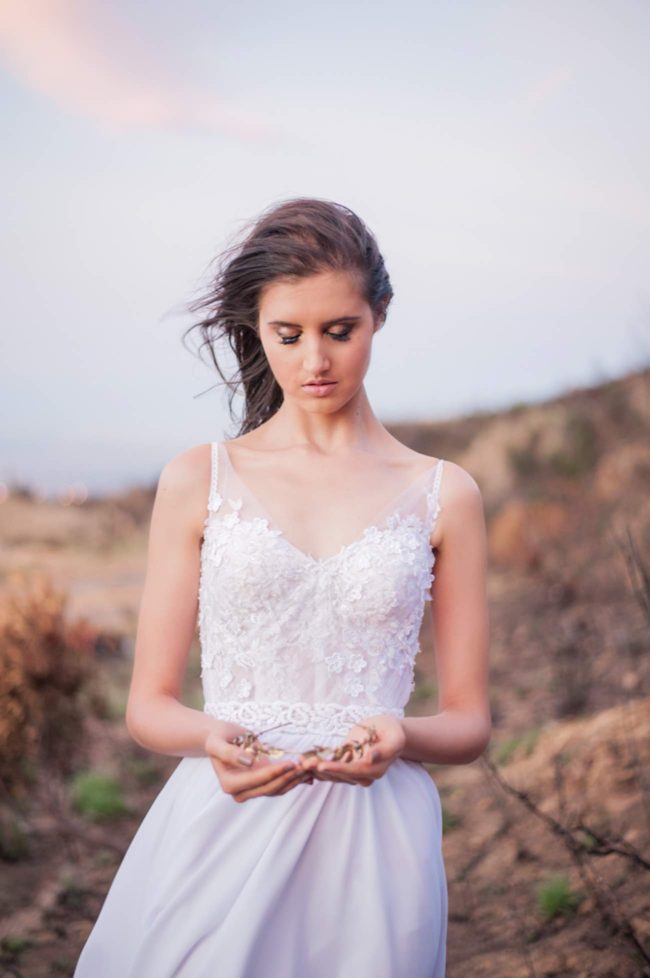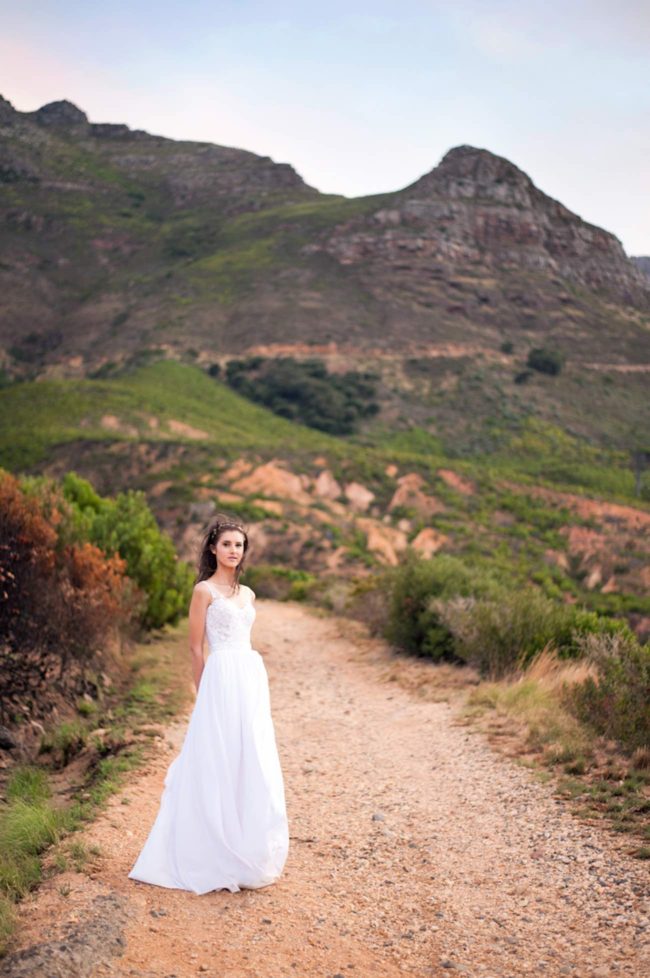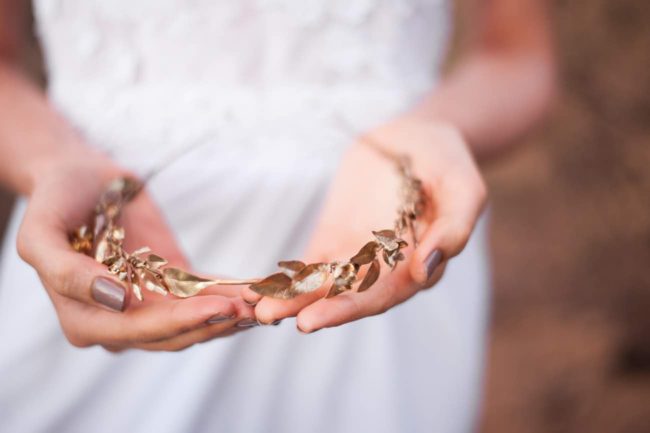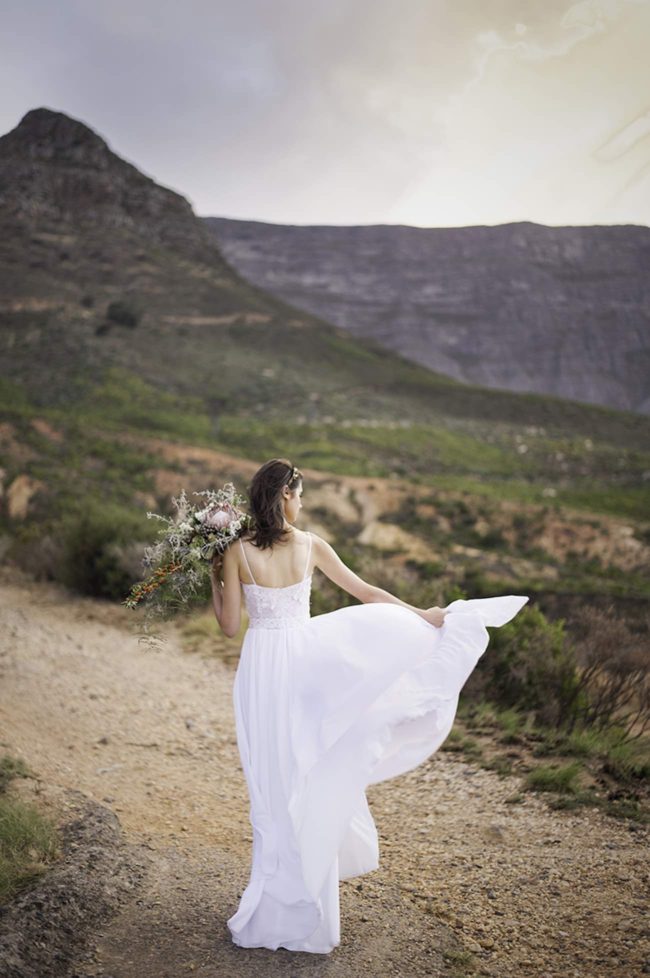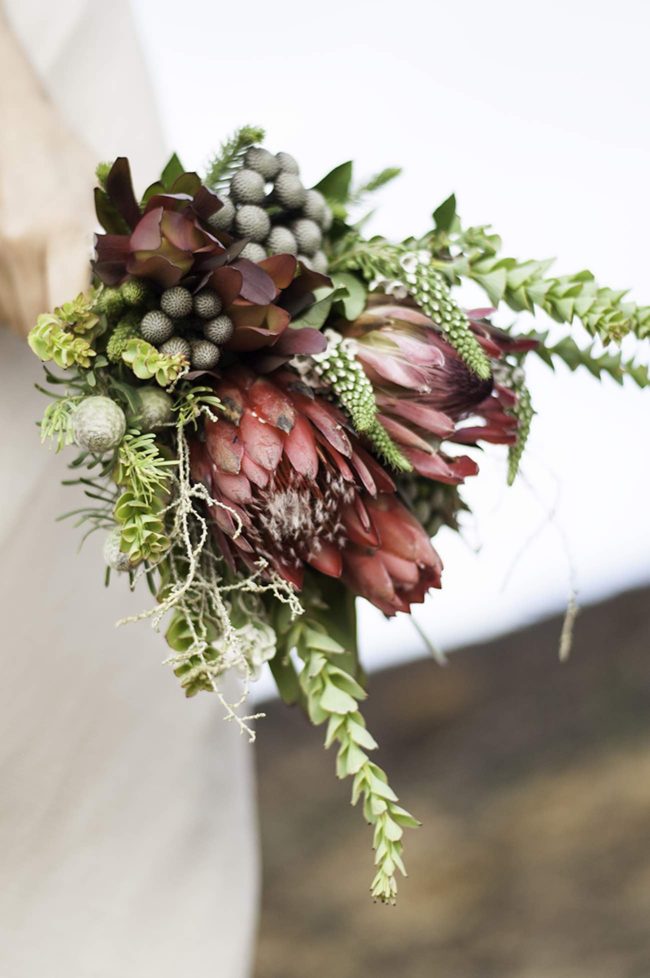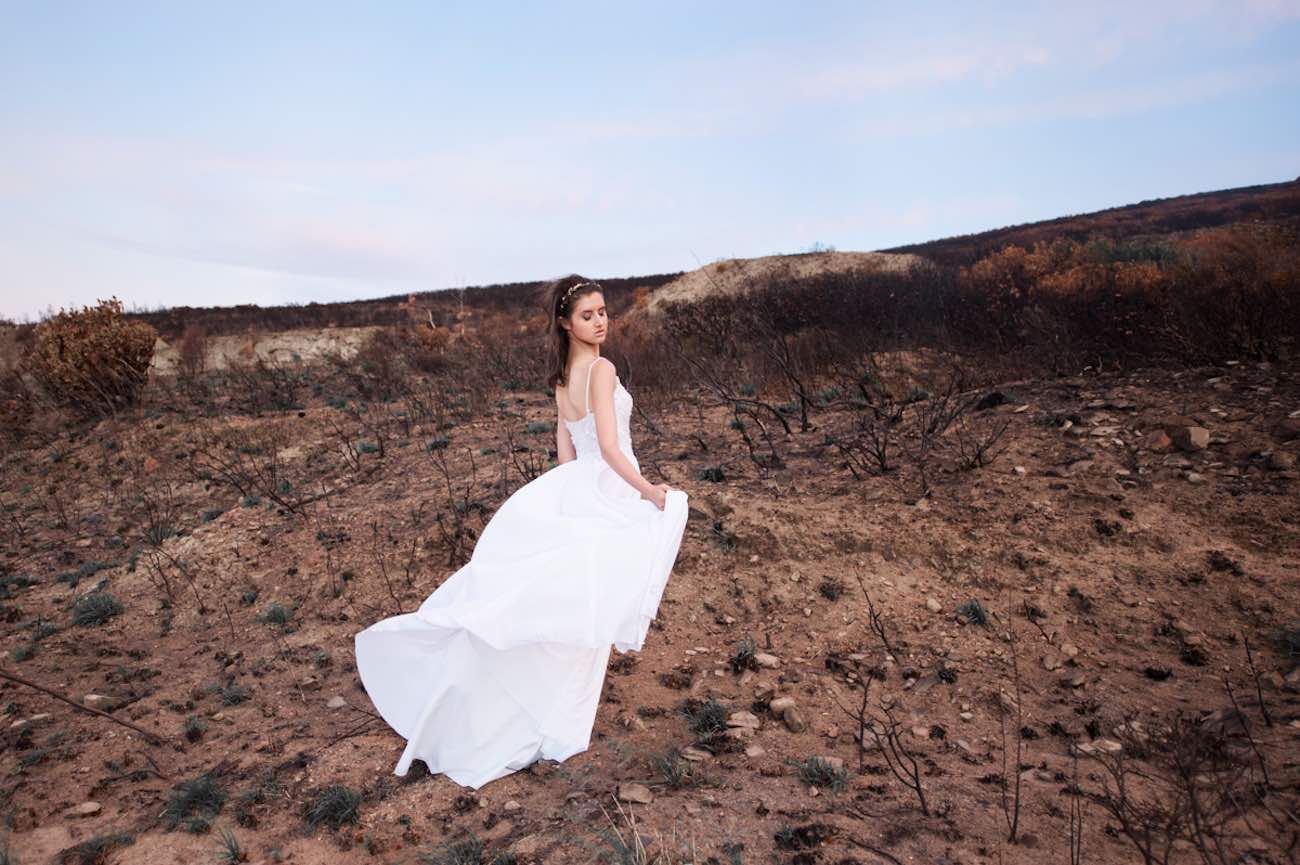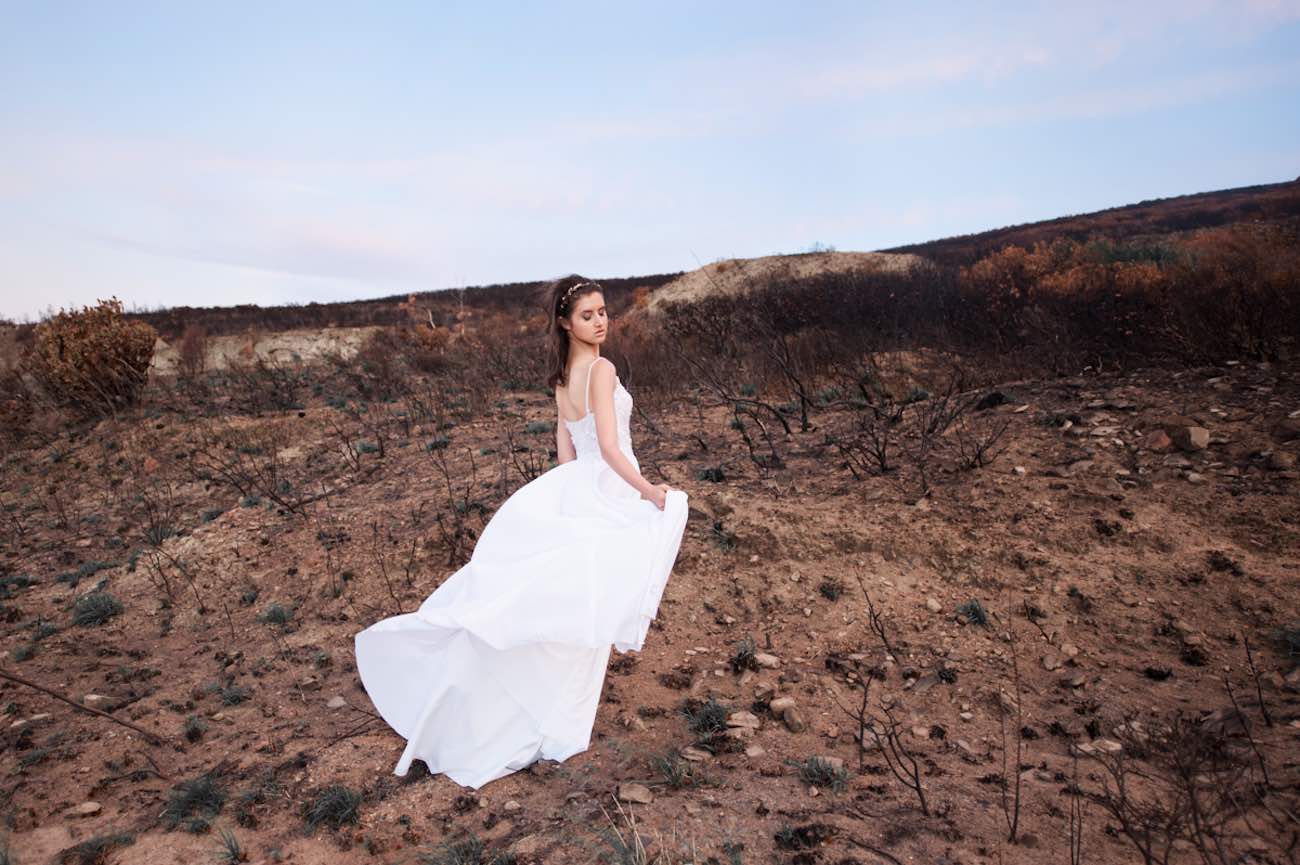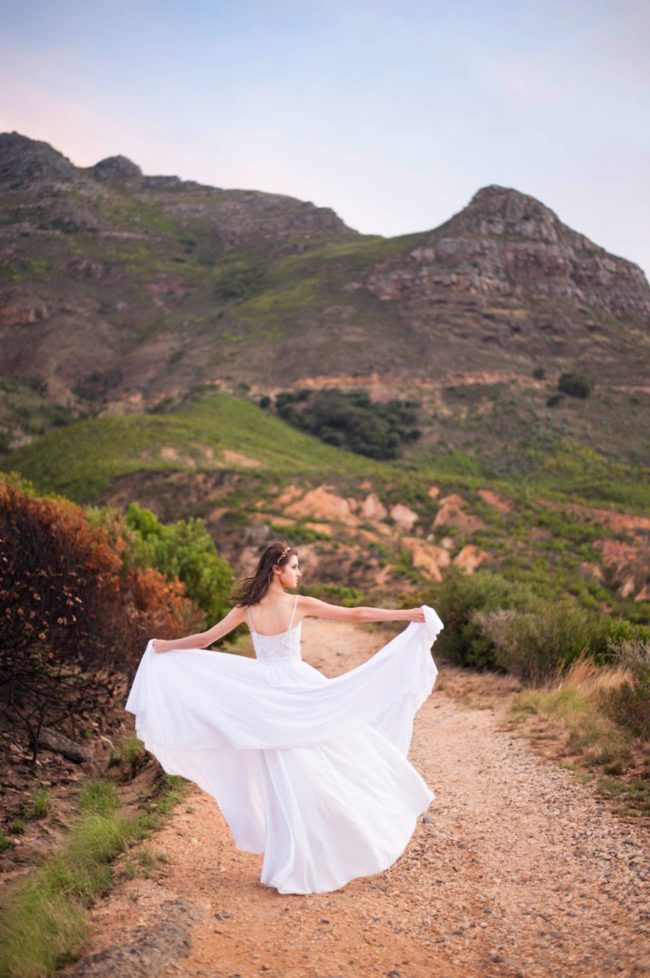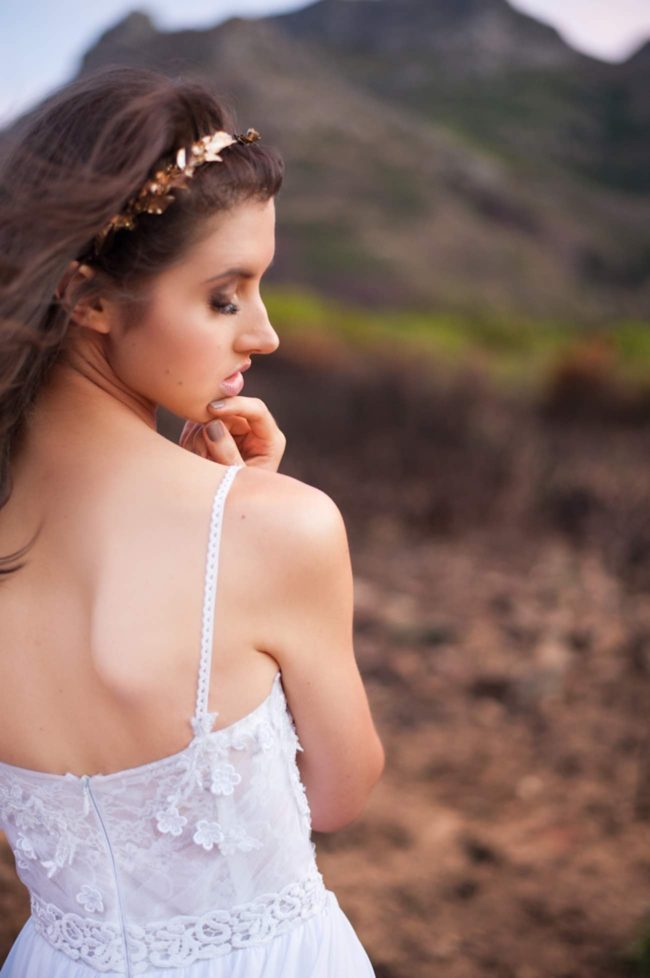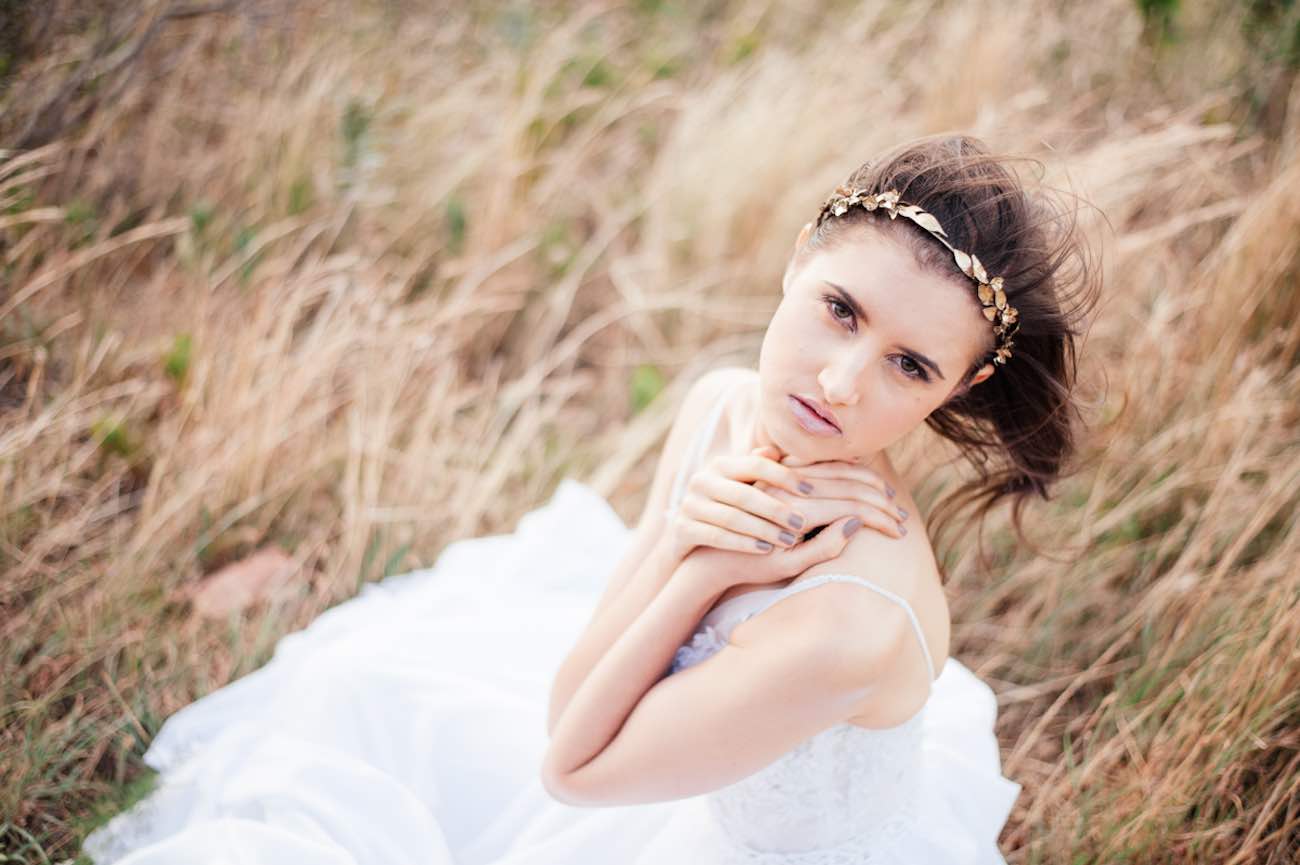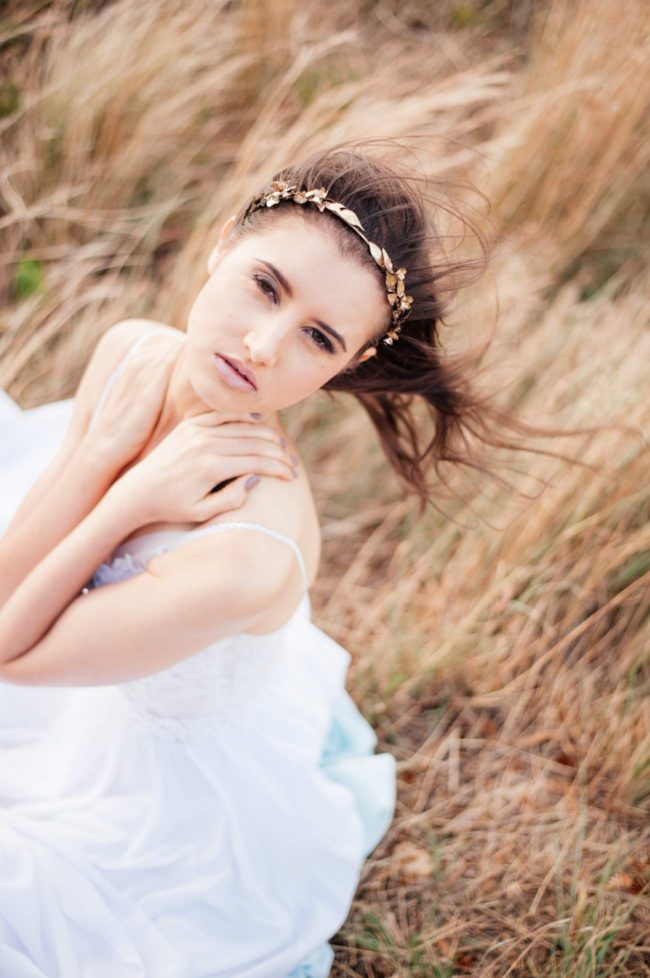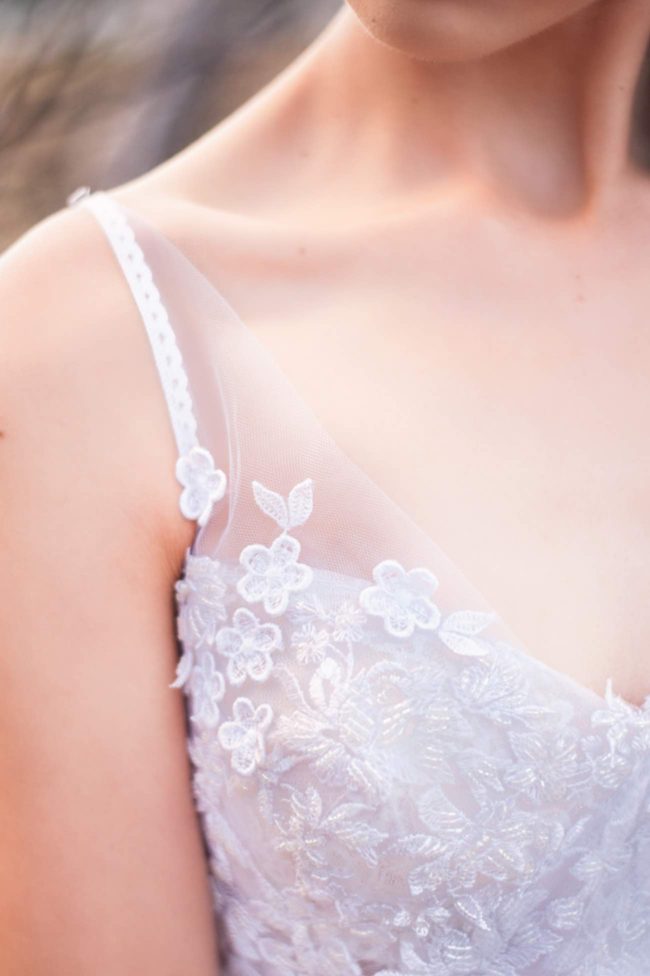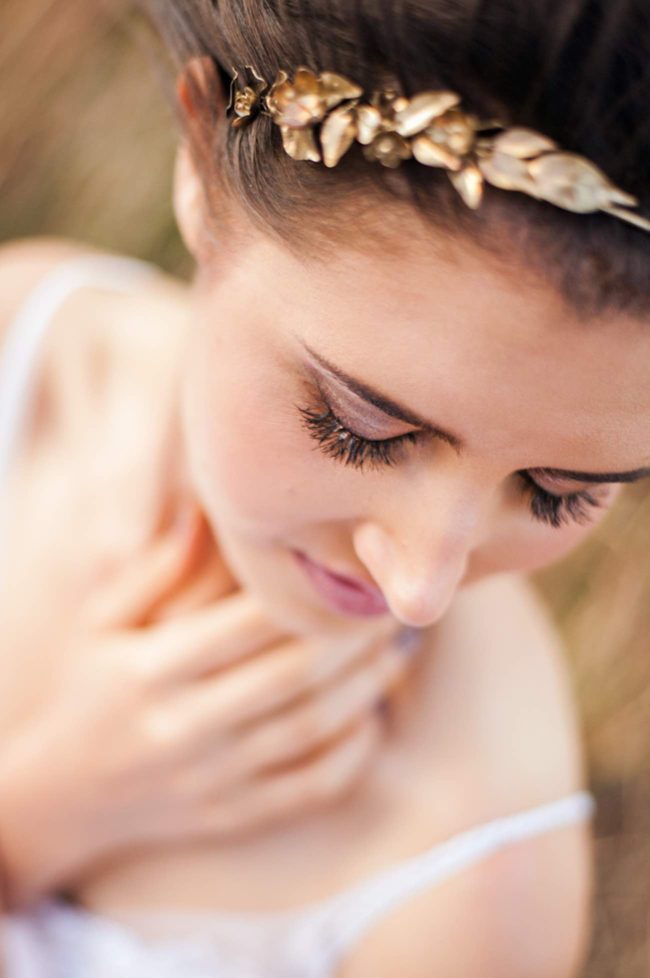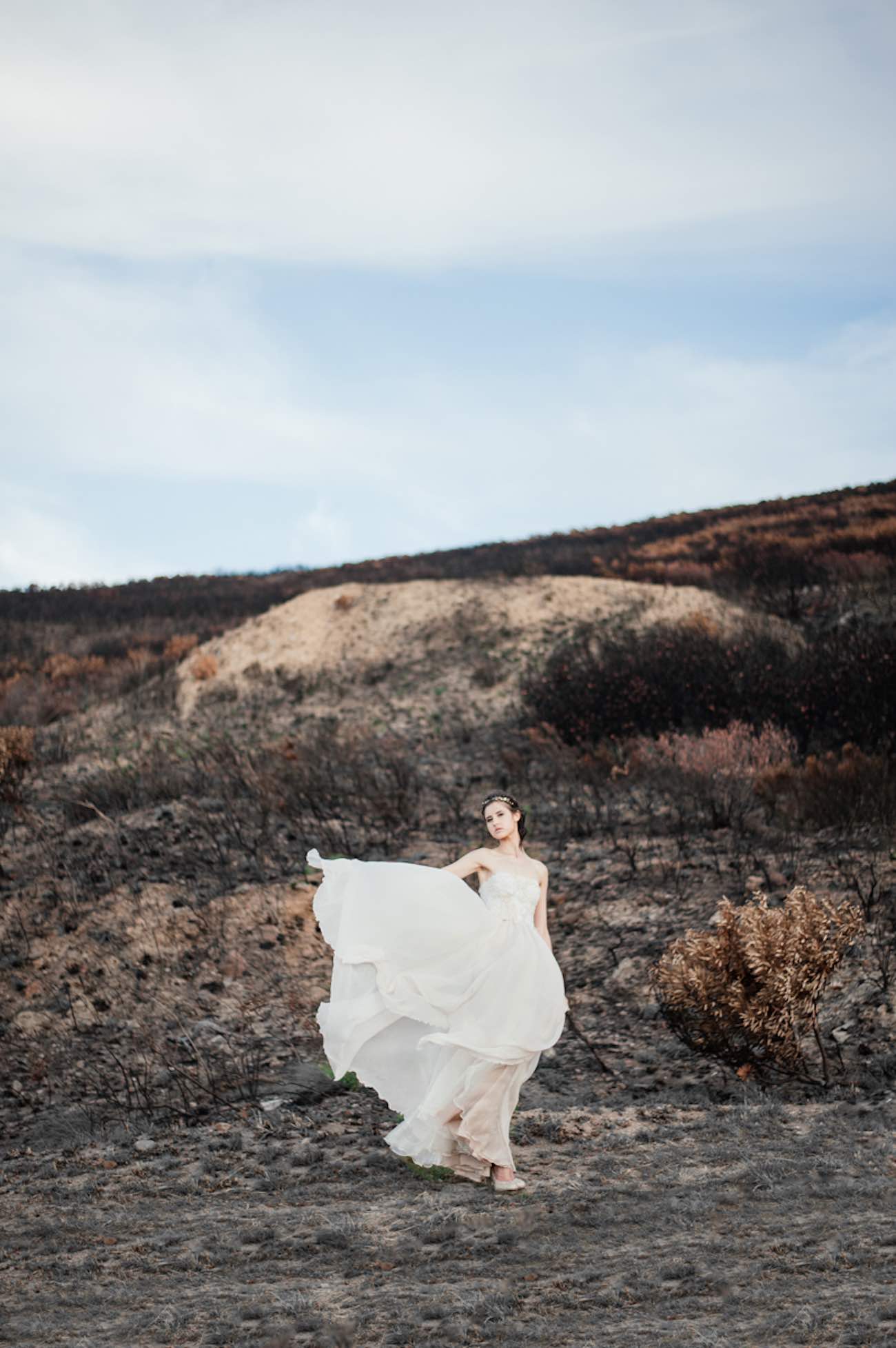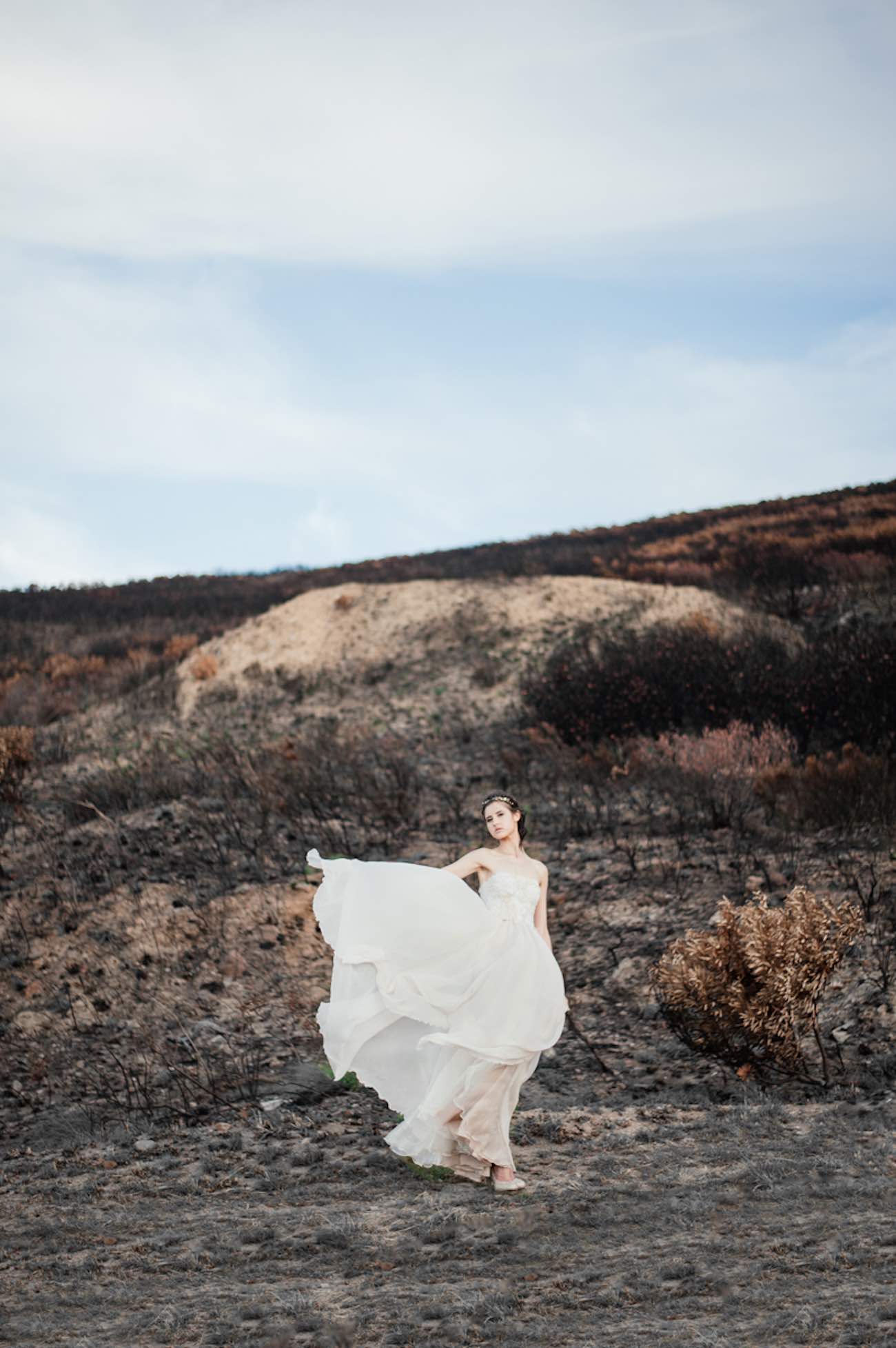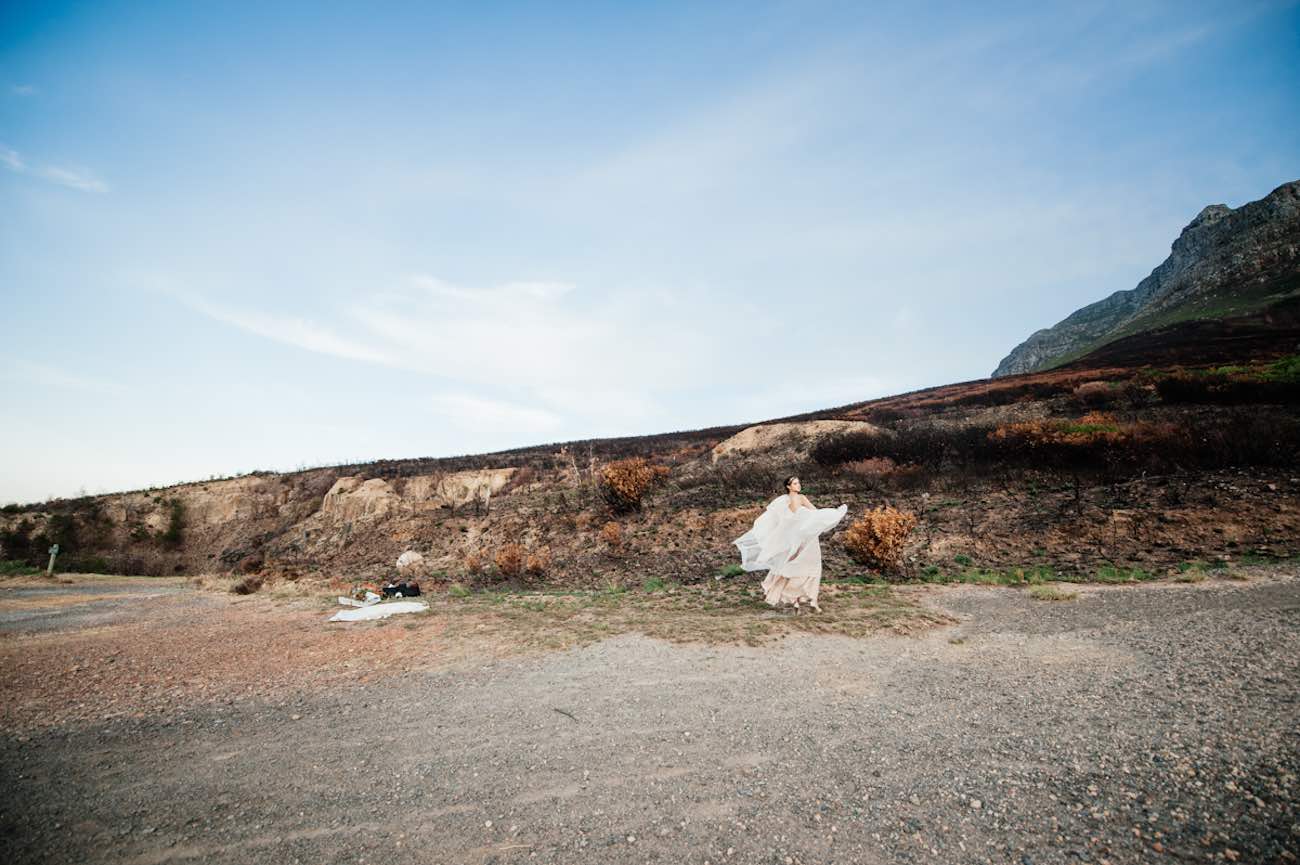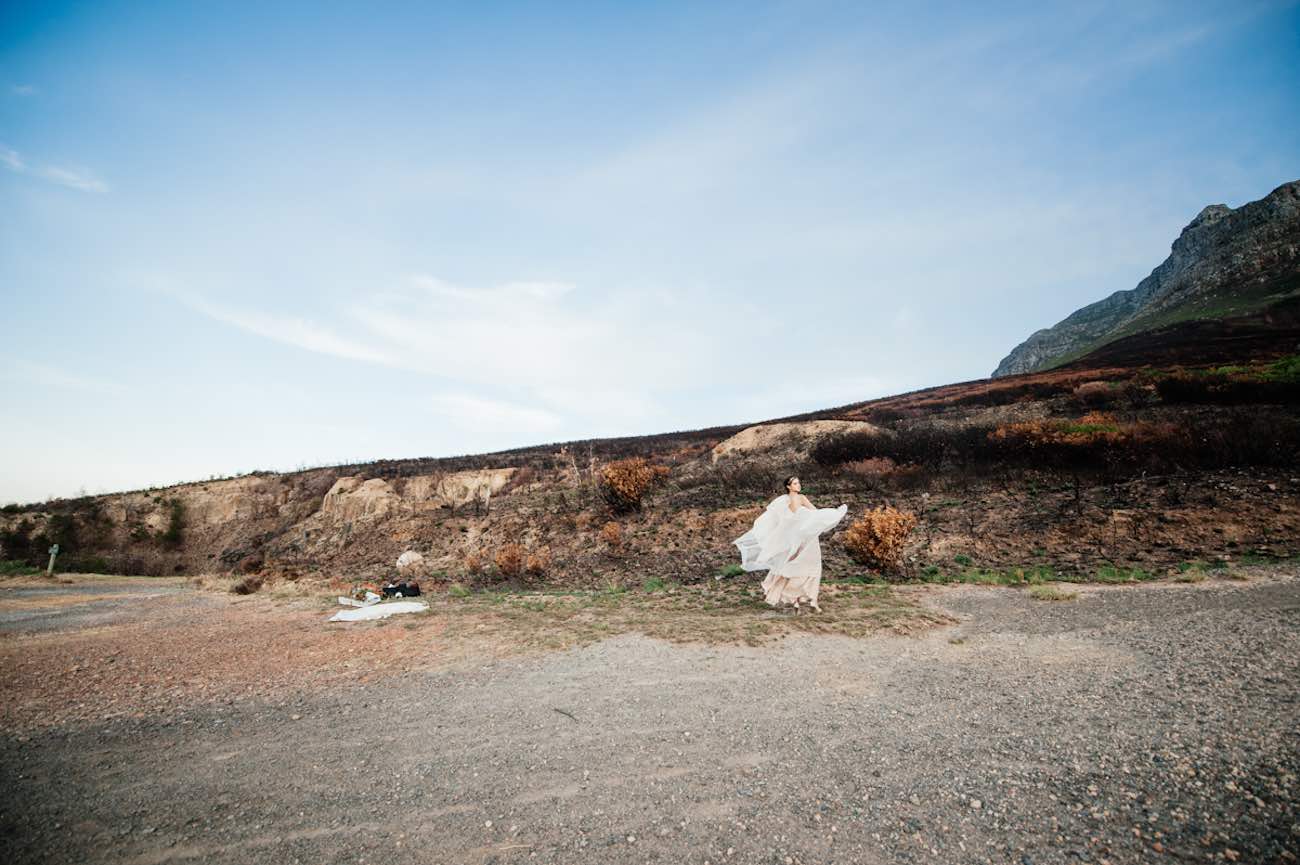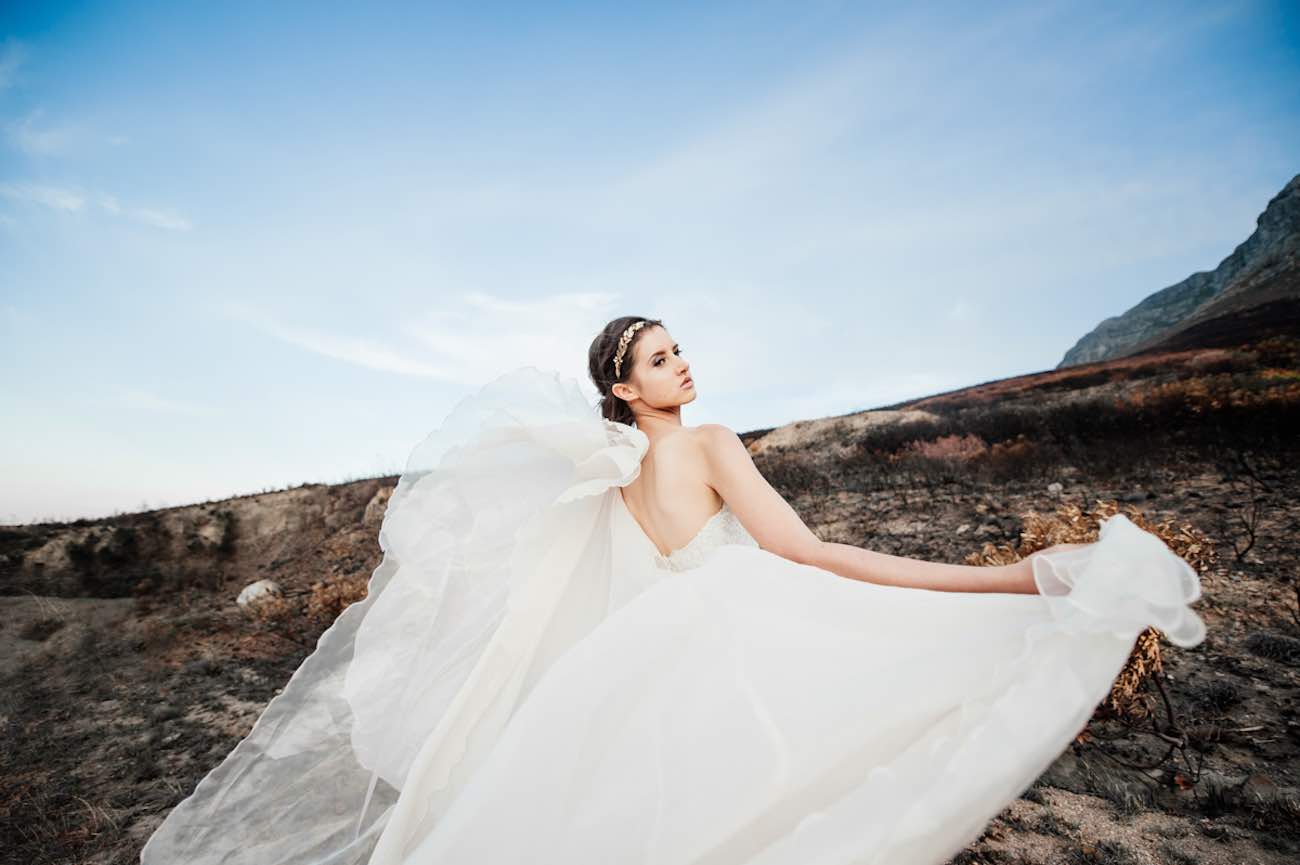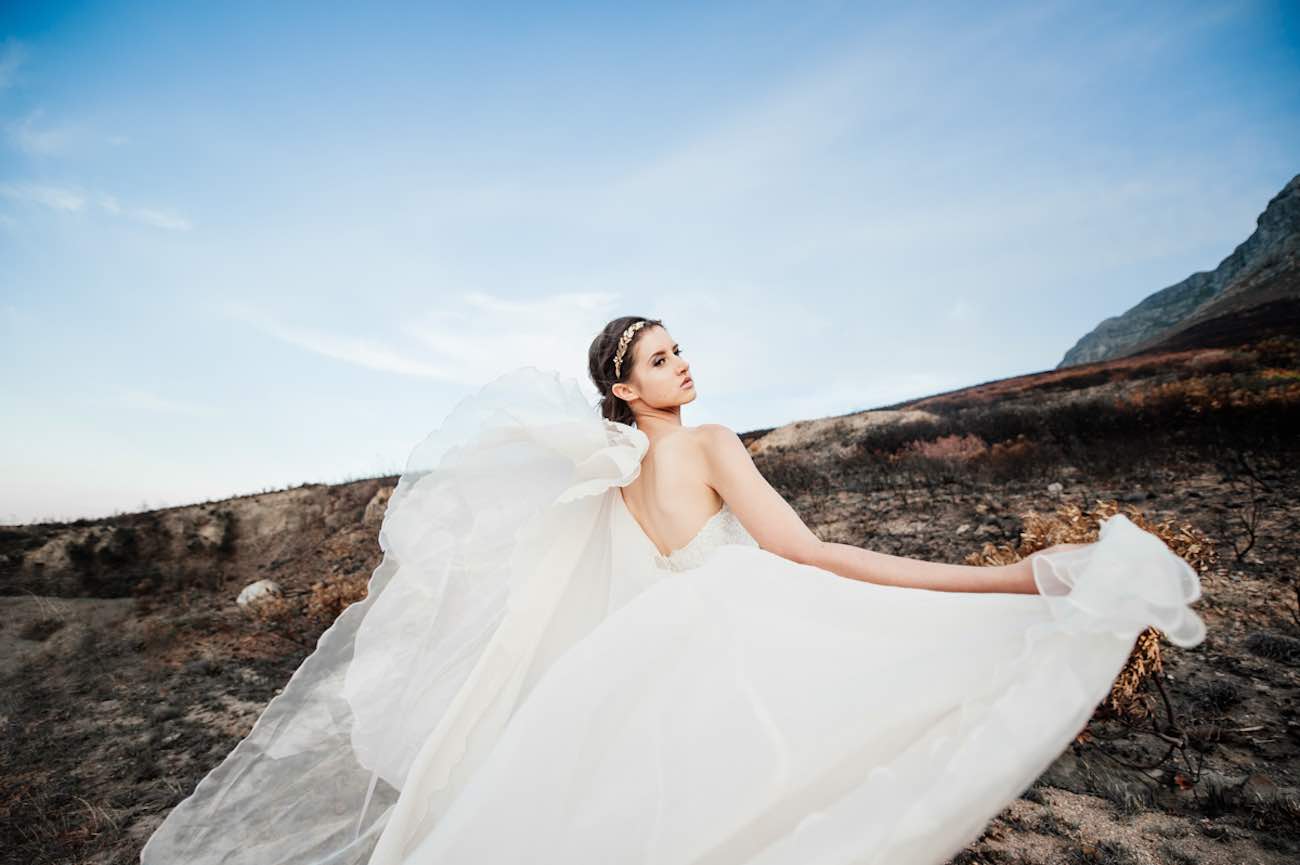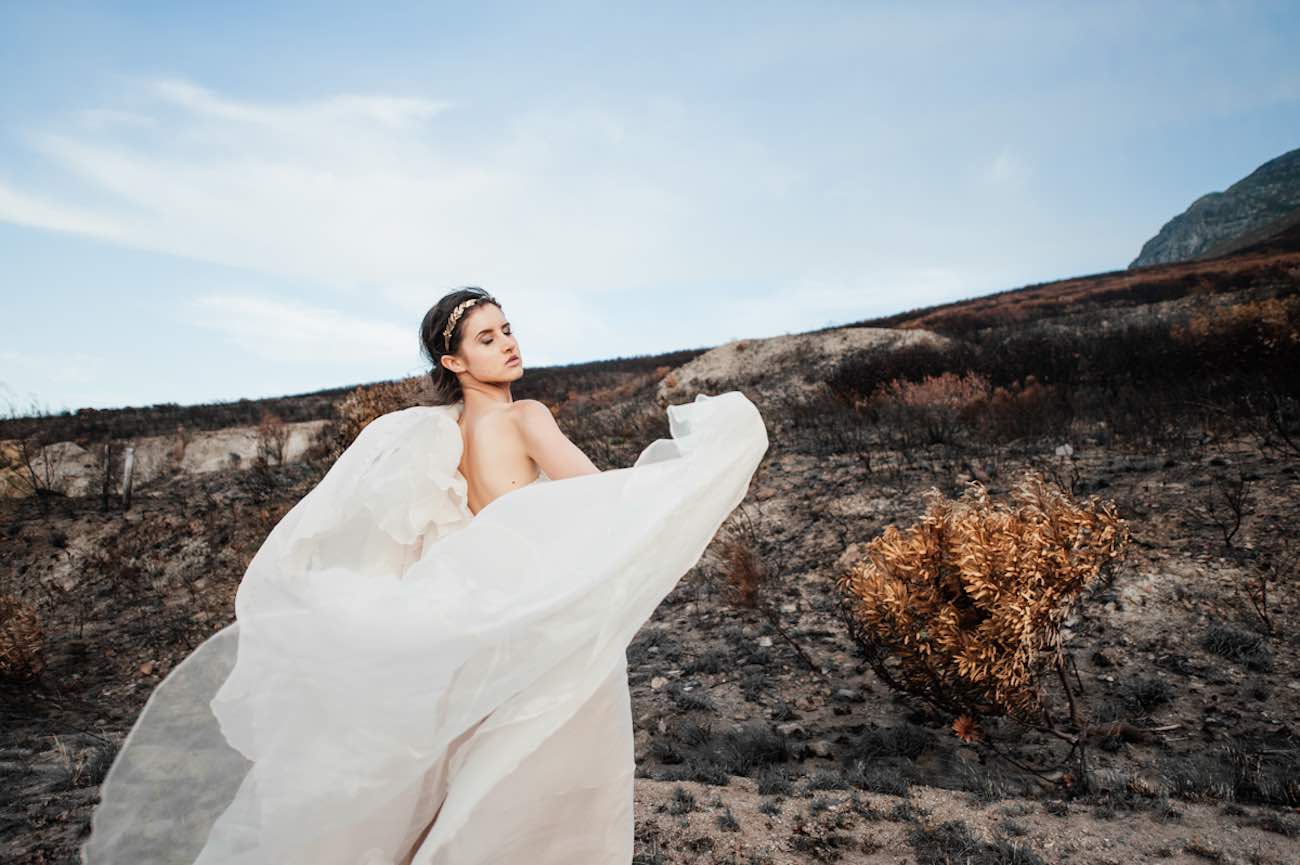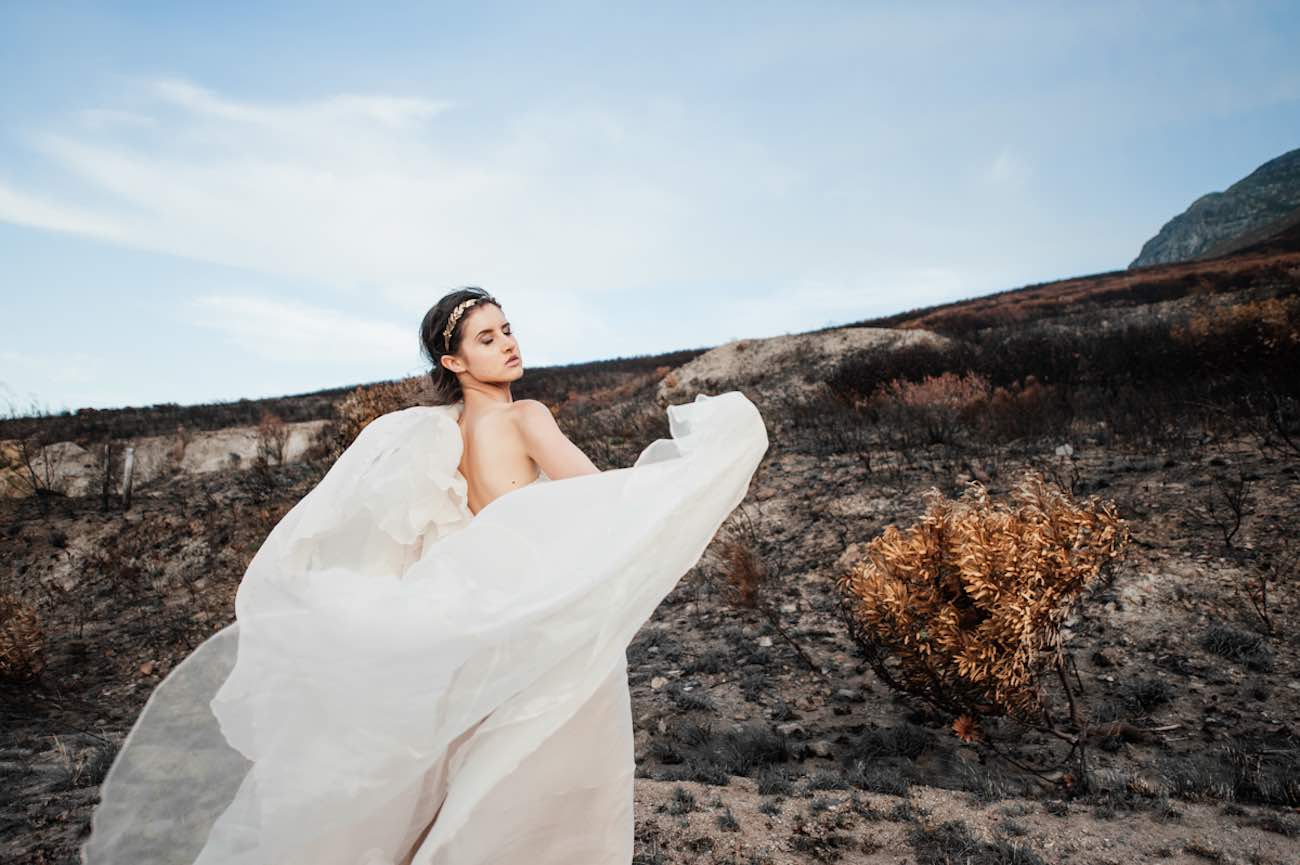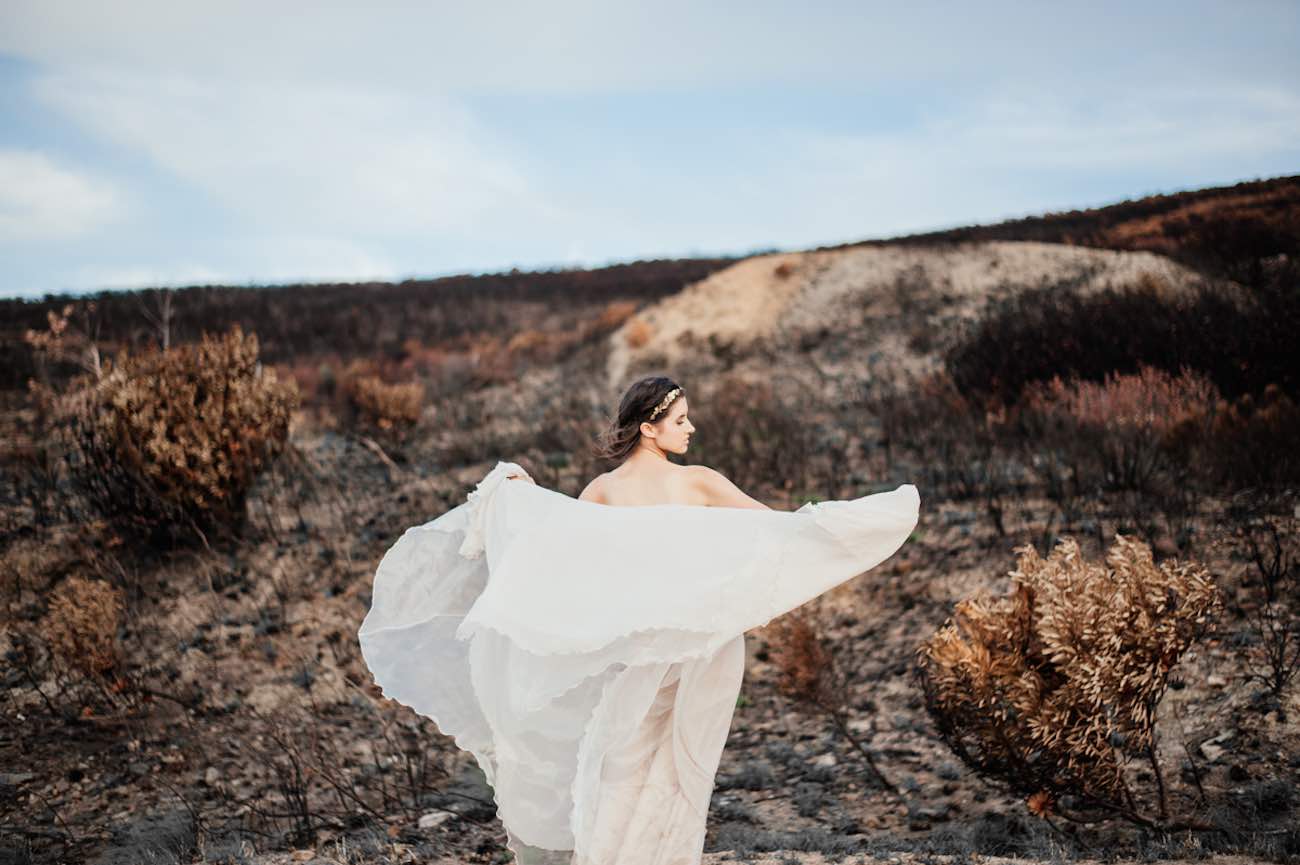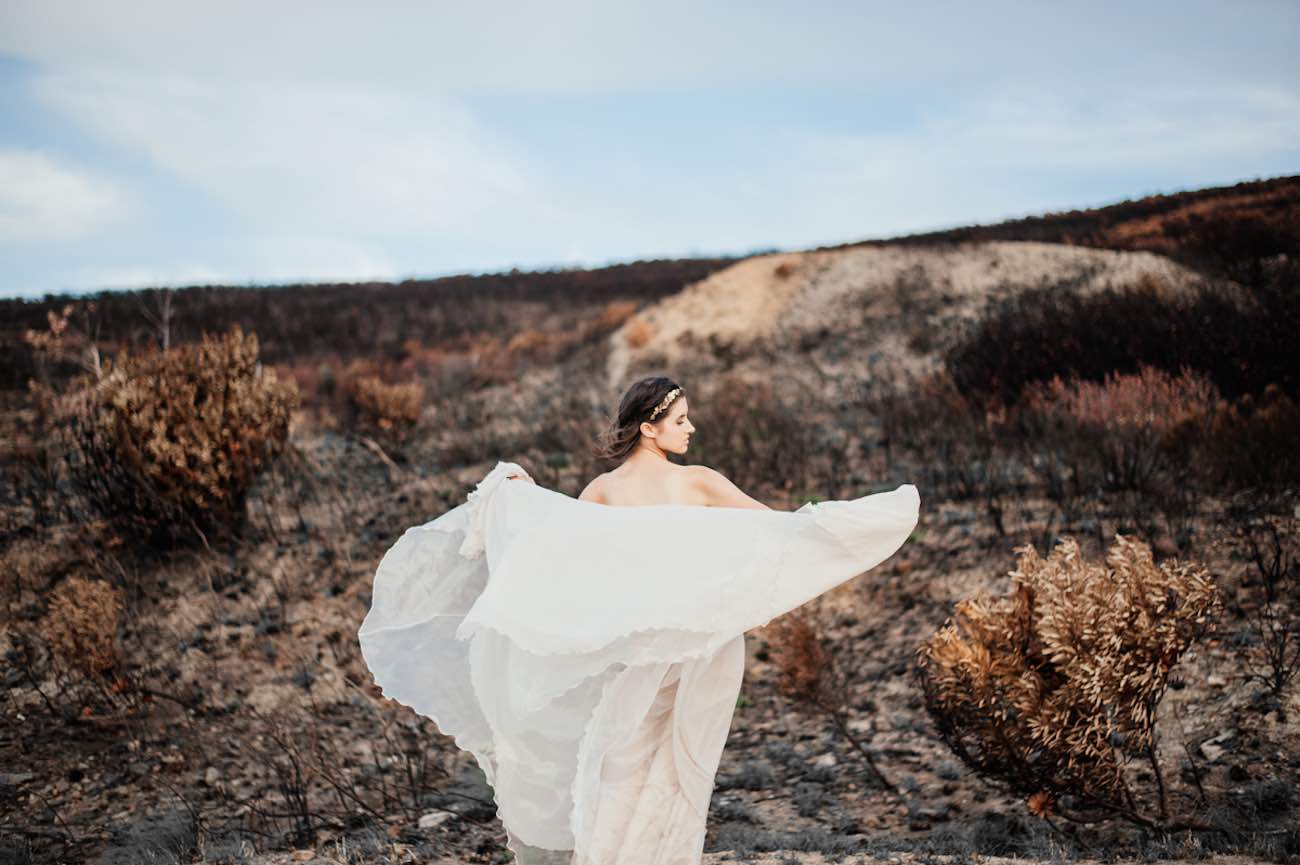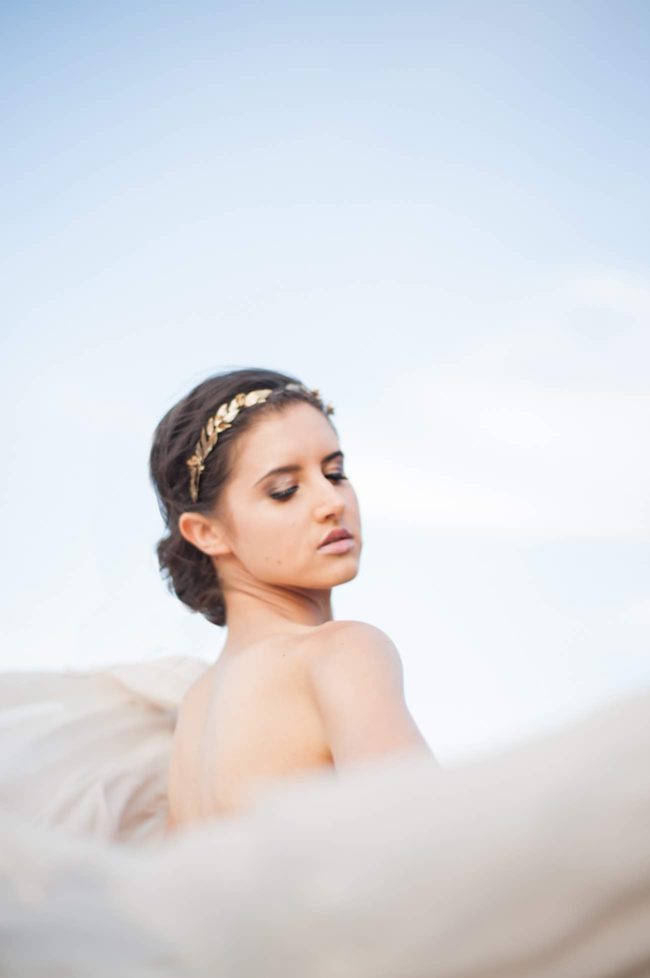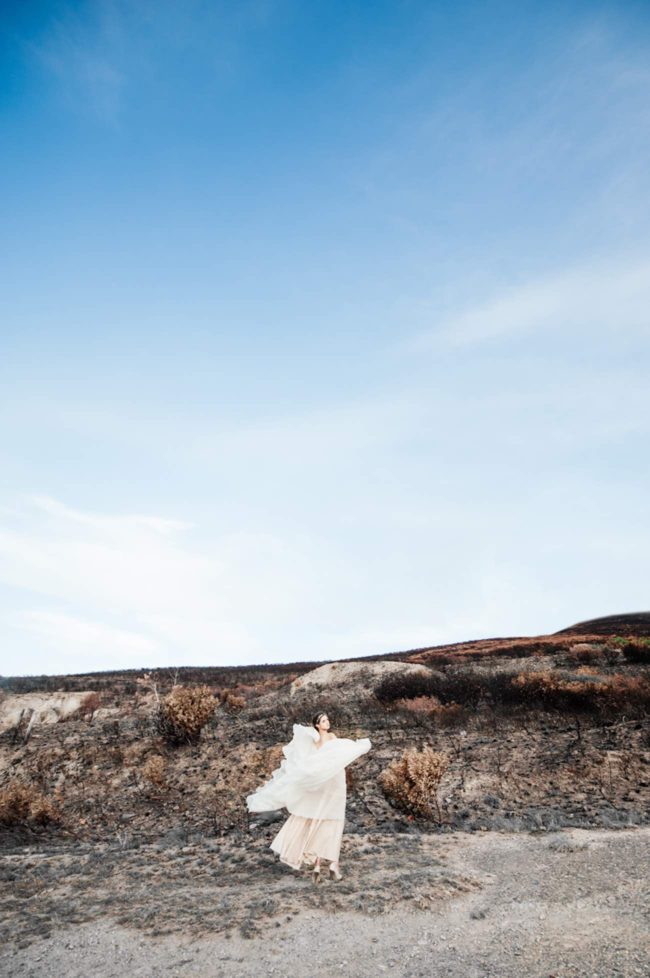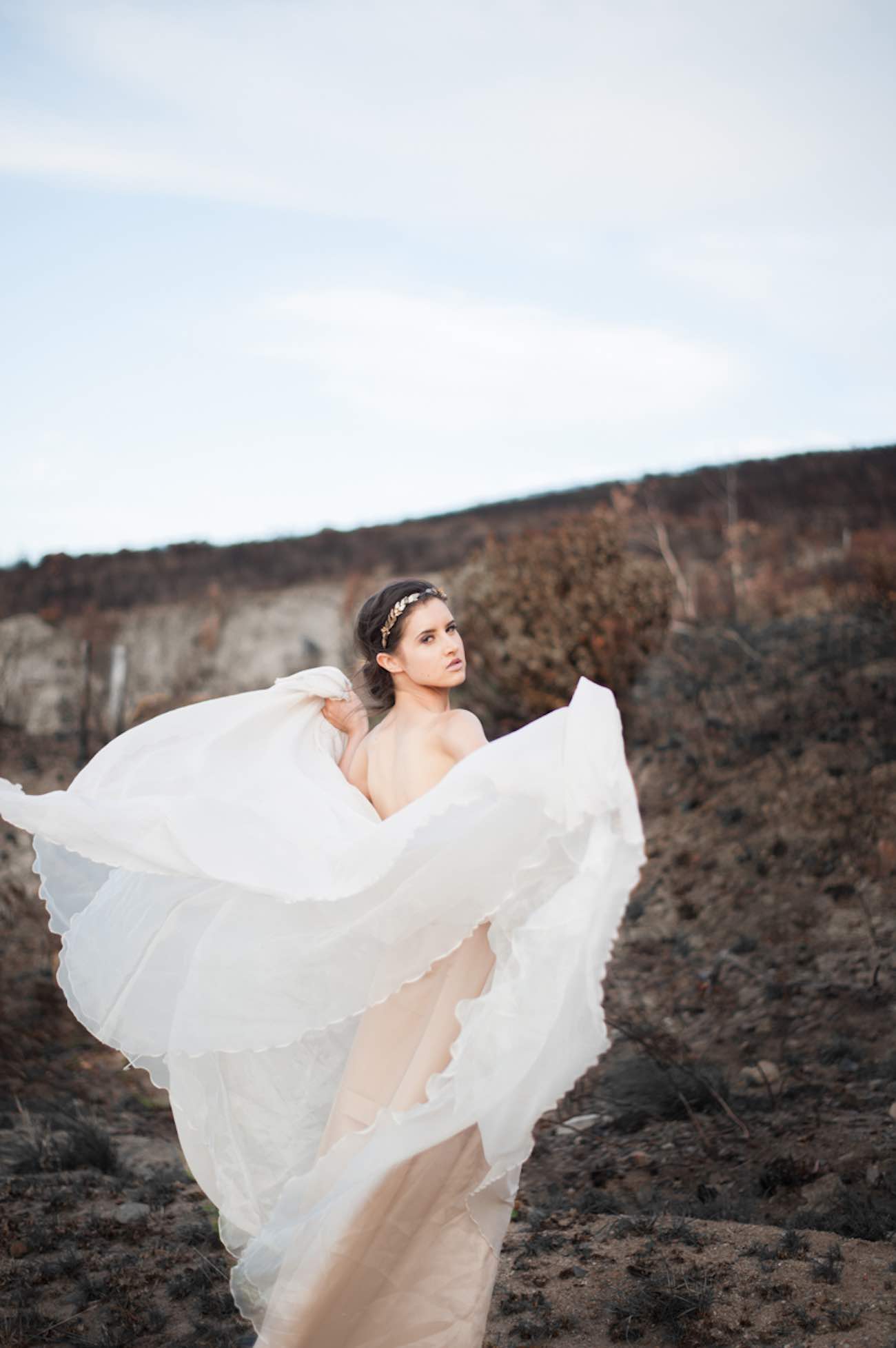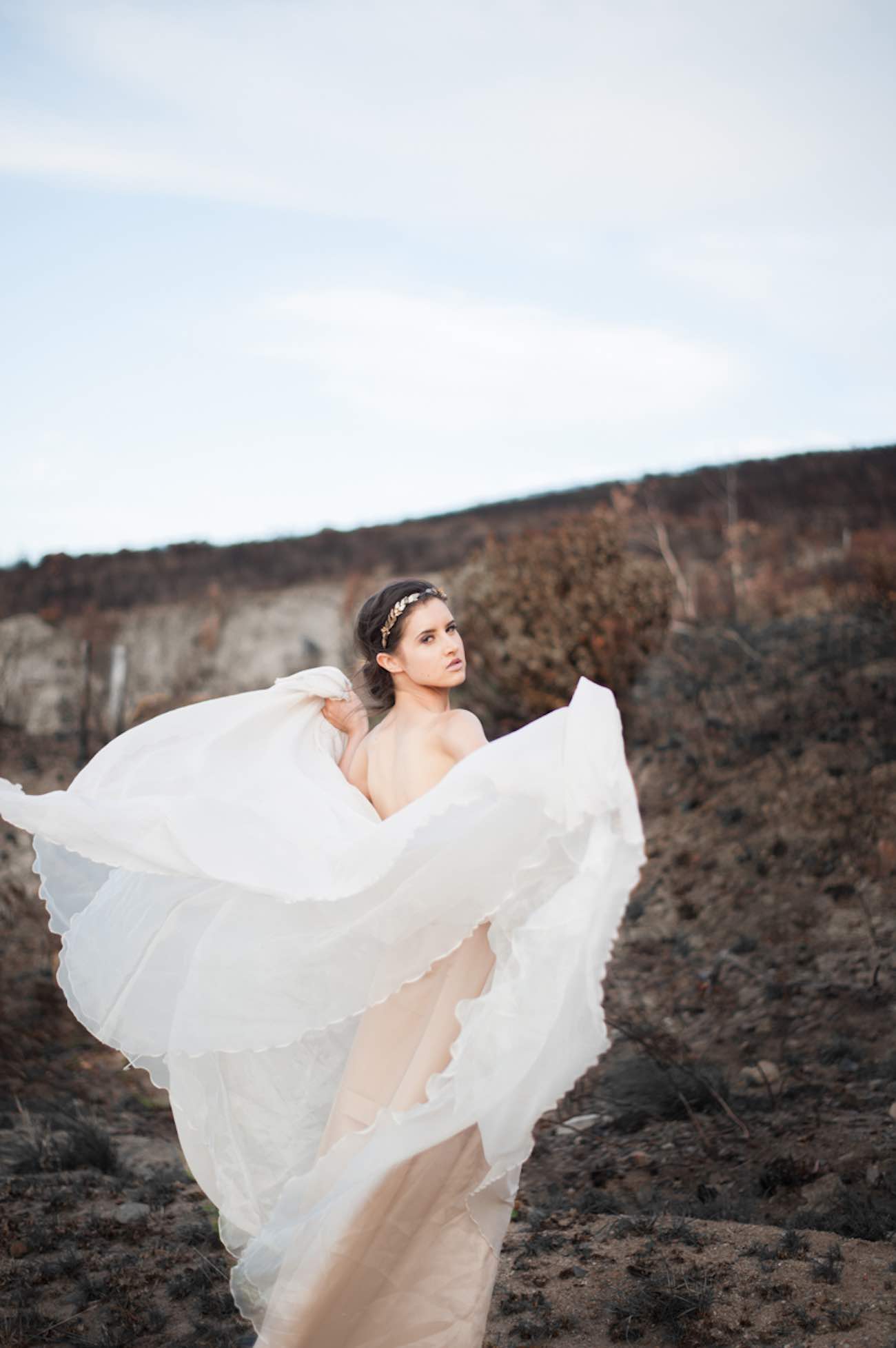 Wedding Vendors: