Exquisite South African Wedding Dresses ♥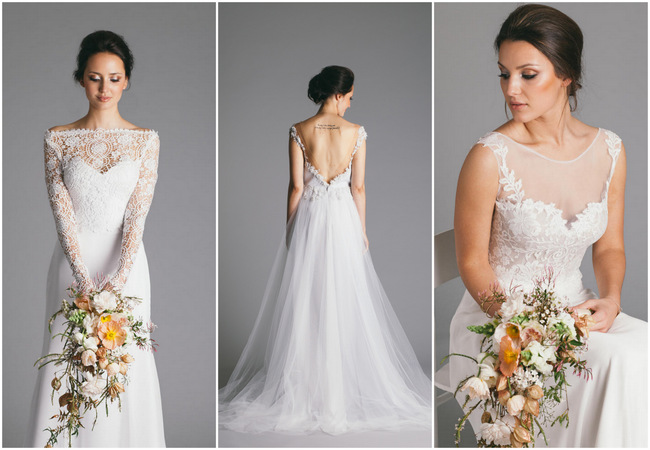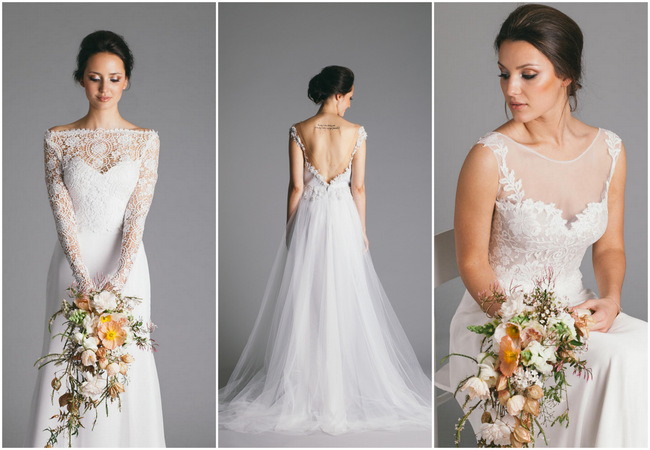 The Robyn Roberts 2015 South African wedding dress collection is contemporary and modern, with classic bridal elements. Featuring light, dreamy fabrics that are delicate but wearable, the collection is a one of pure bridal beauty. Filled with statement backs, illusion necklines, lace sleeves, and a few blush and nude coloured pieces, it's hard to pick a favourite!
In addition to the traditionally elegant fabrics, the Robyn Roberts 2015 South African wedding dress collection also features on trend bohemian-style fabrics such as crochet lace. "The fabrics are all super soft, light and comfortable – the way forward in bridal wear," explains designer Michelle Ronné. "Brides don't want to feel squeezed and uncomfortable any more. They want to be able to breathe normally, dance, sit, eat and enjoy the day. The silhouettes are mostly slim-fitting mostly, but include fuller skirts with more of a waist emphasis too. The styling is slightly bohemian, yet still perfectly elegant."
The sublime collection was shot by Dear Heart Photos with blooms by Green Goddess flower studio and jewellery by Dear Rae.
South African Wedding Dresses by Robyn Roberts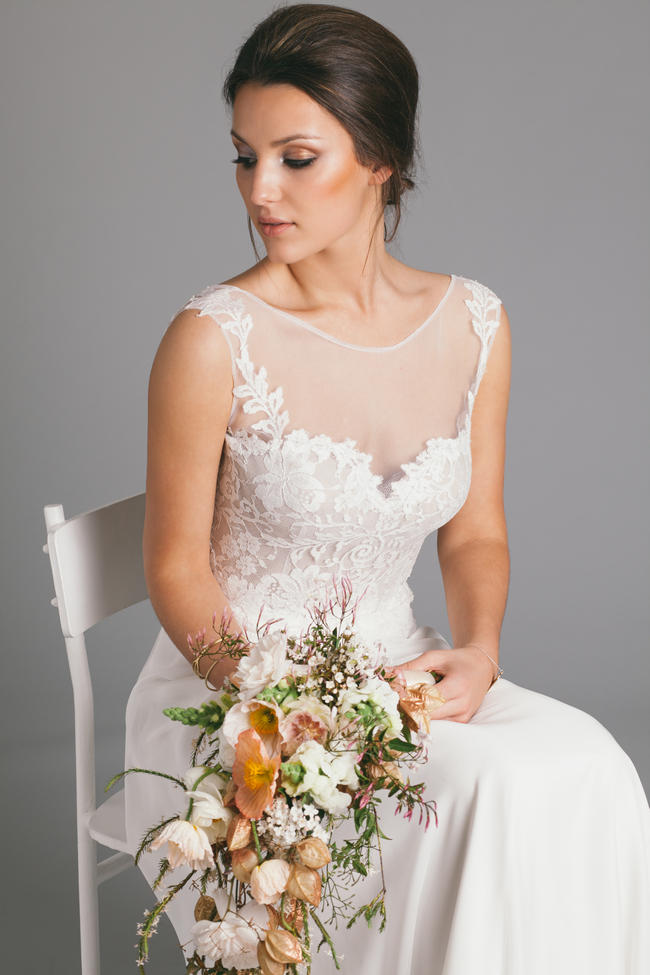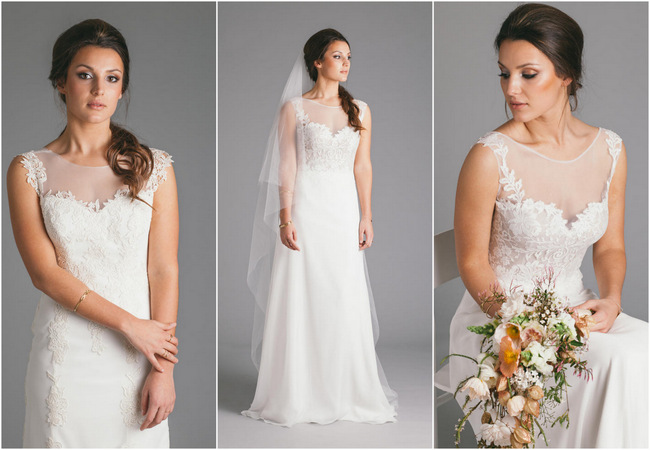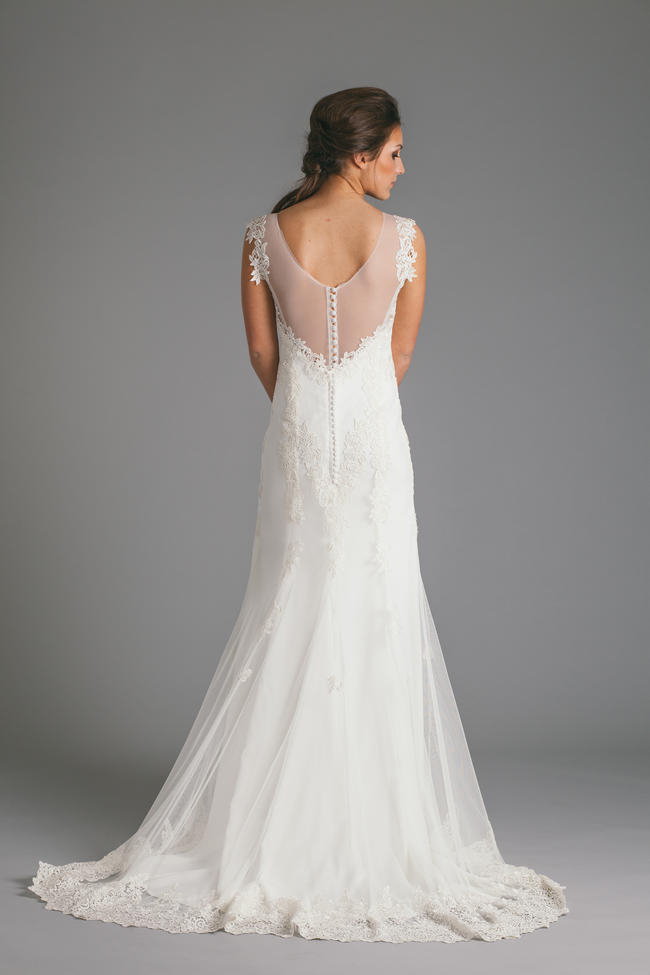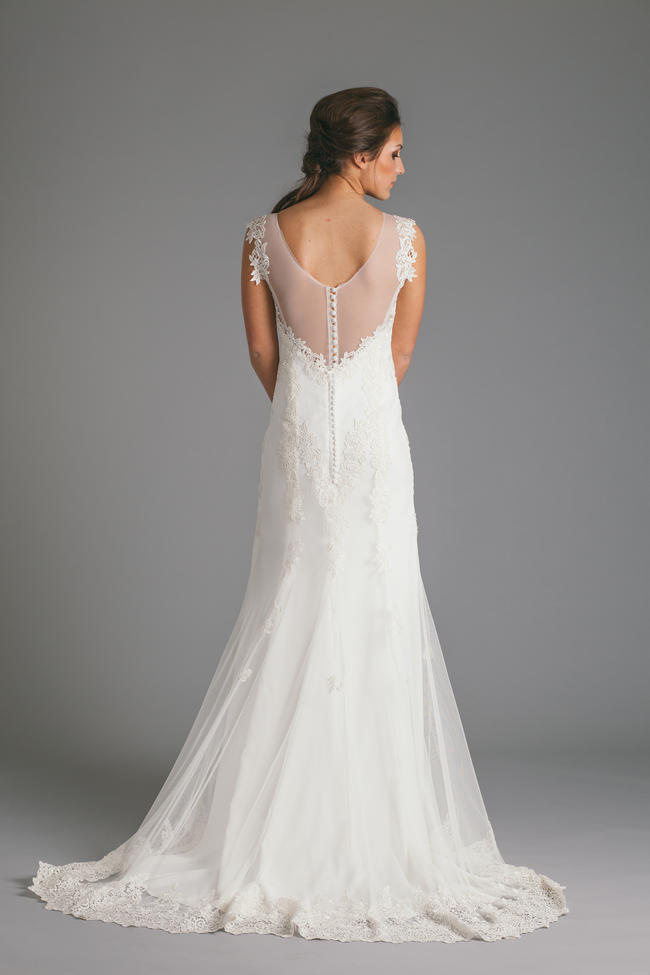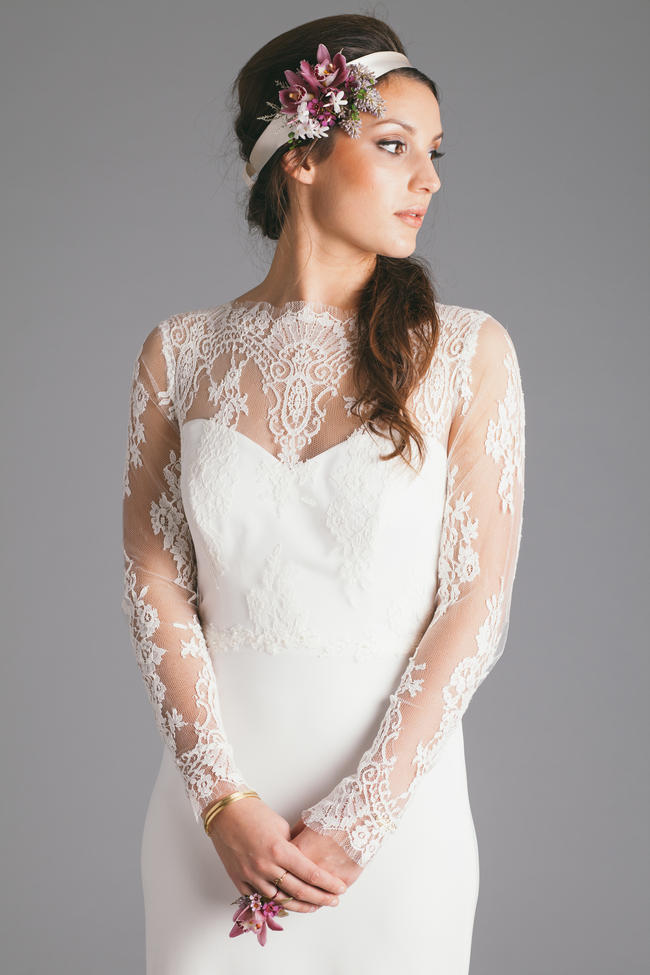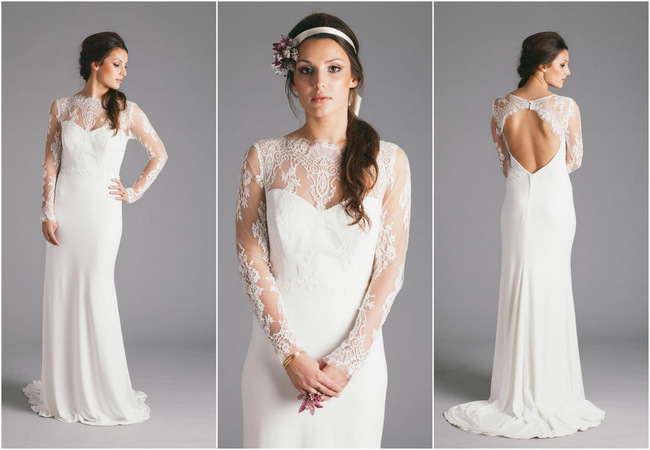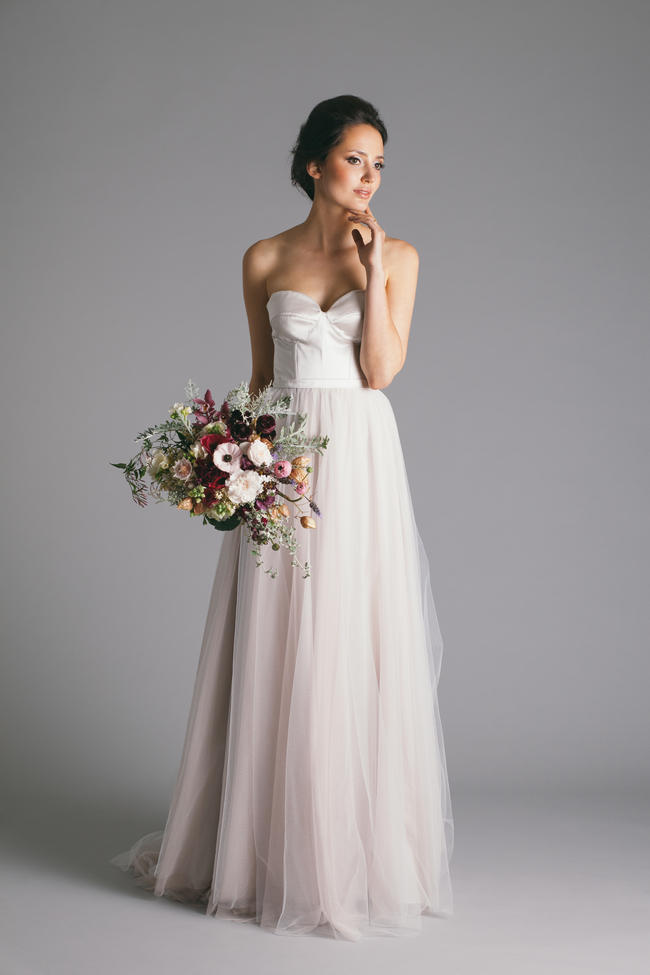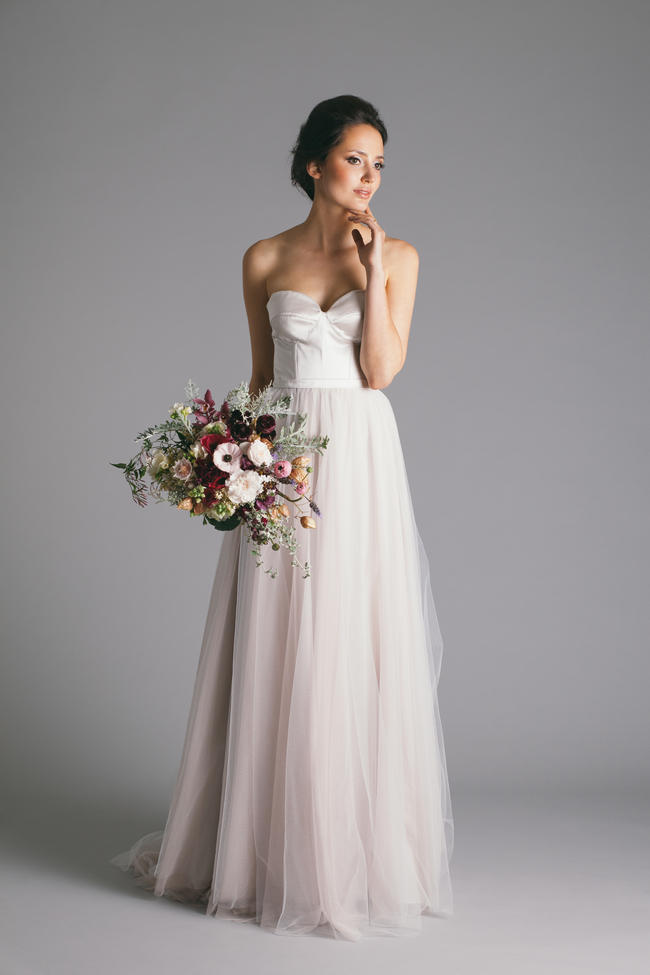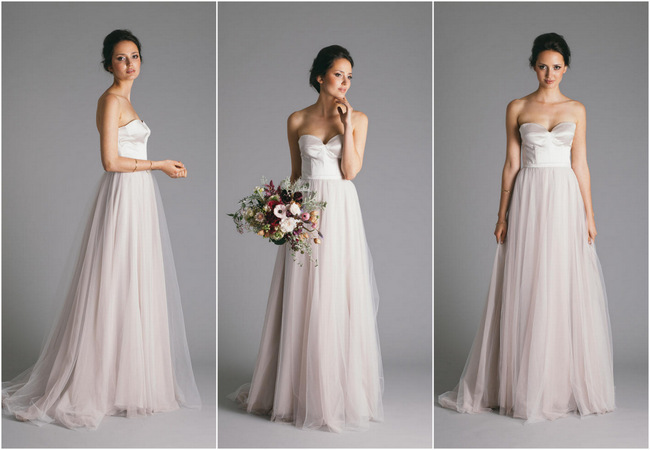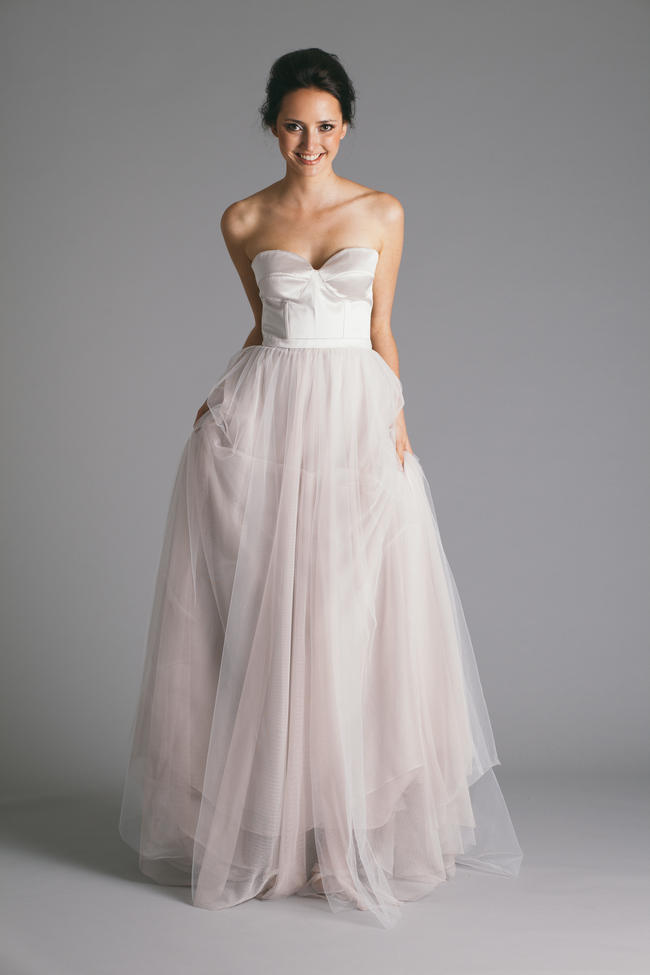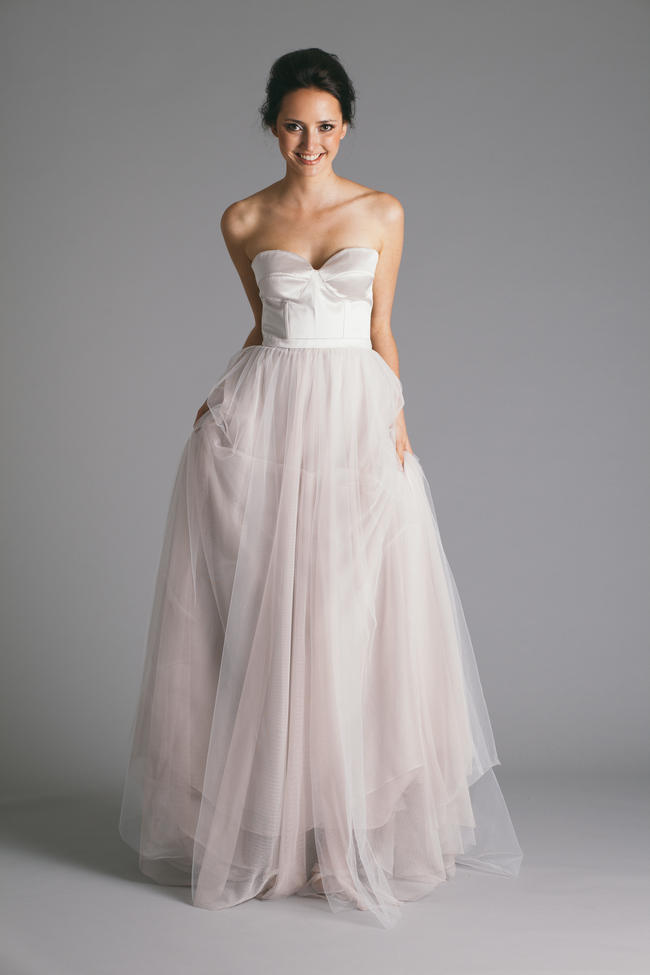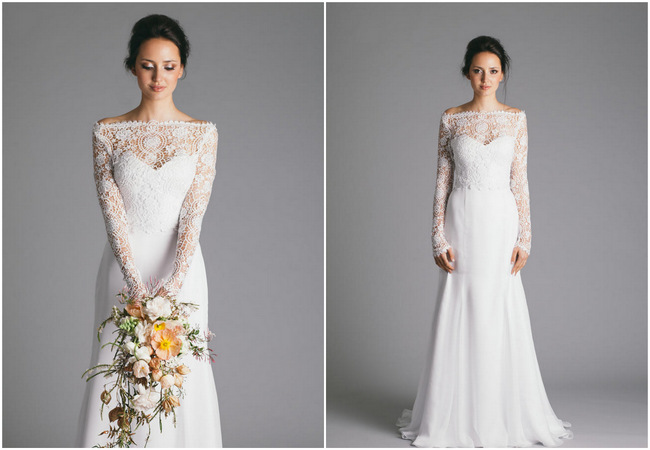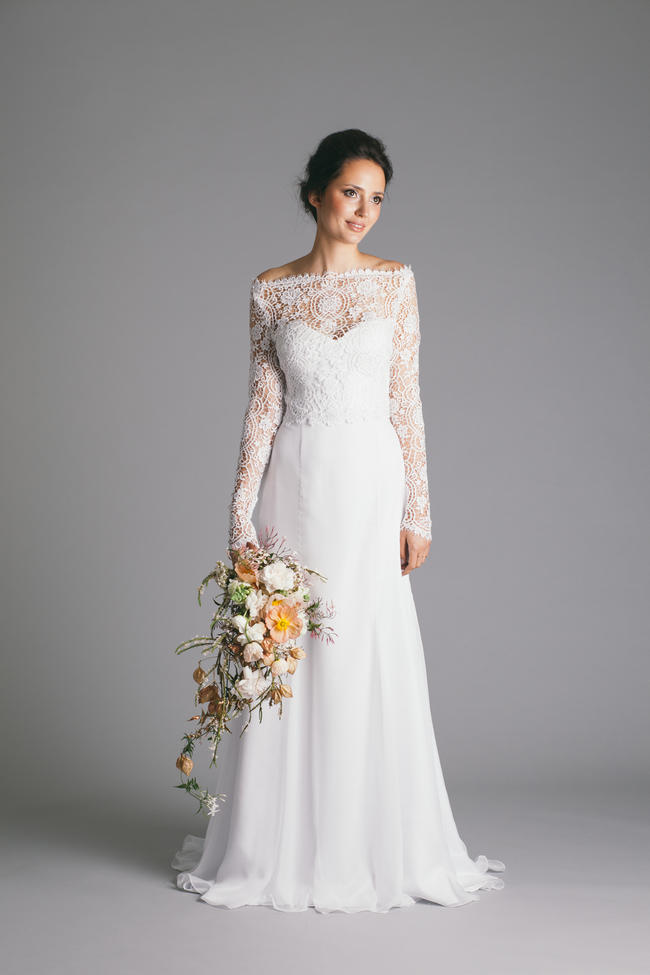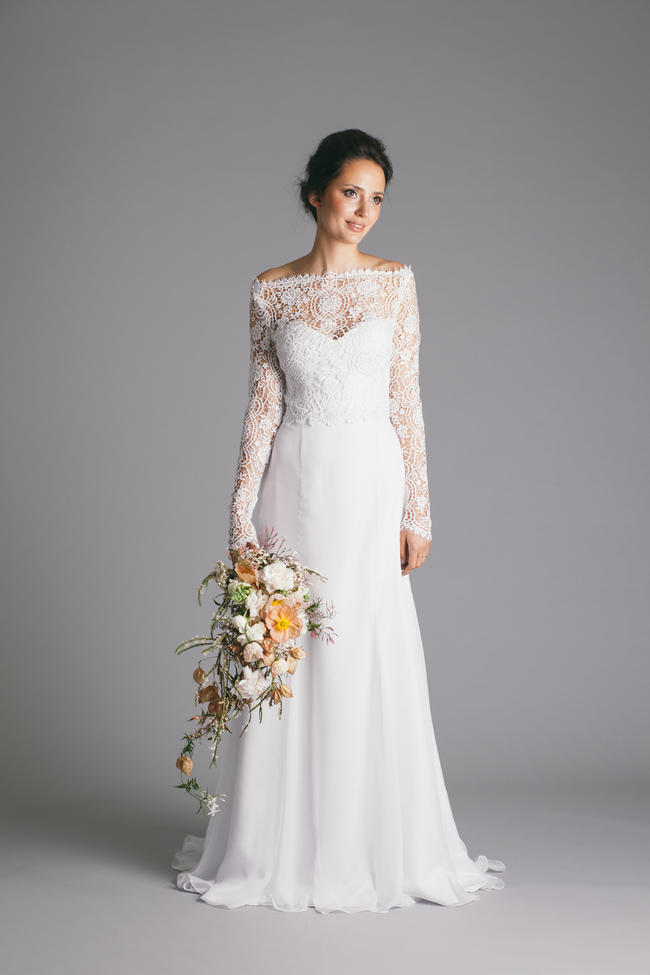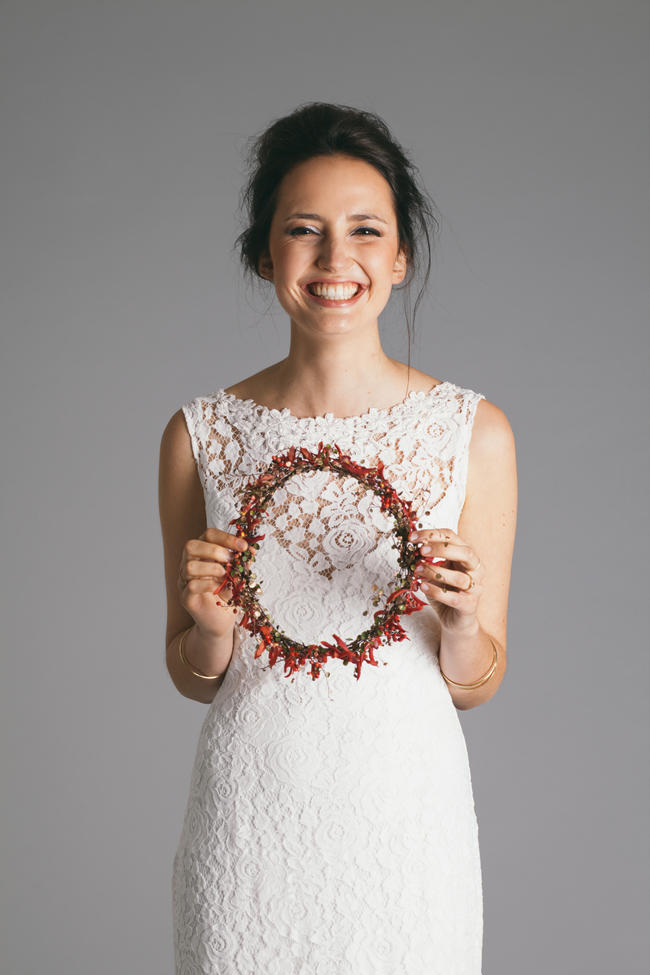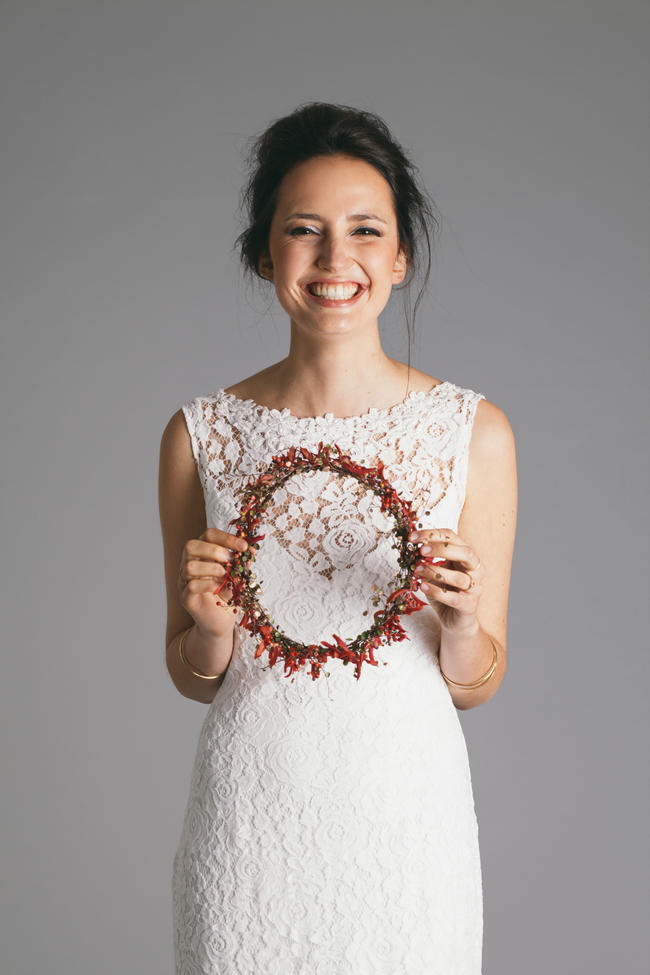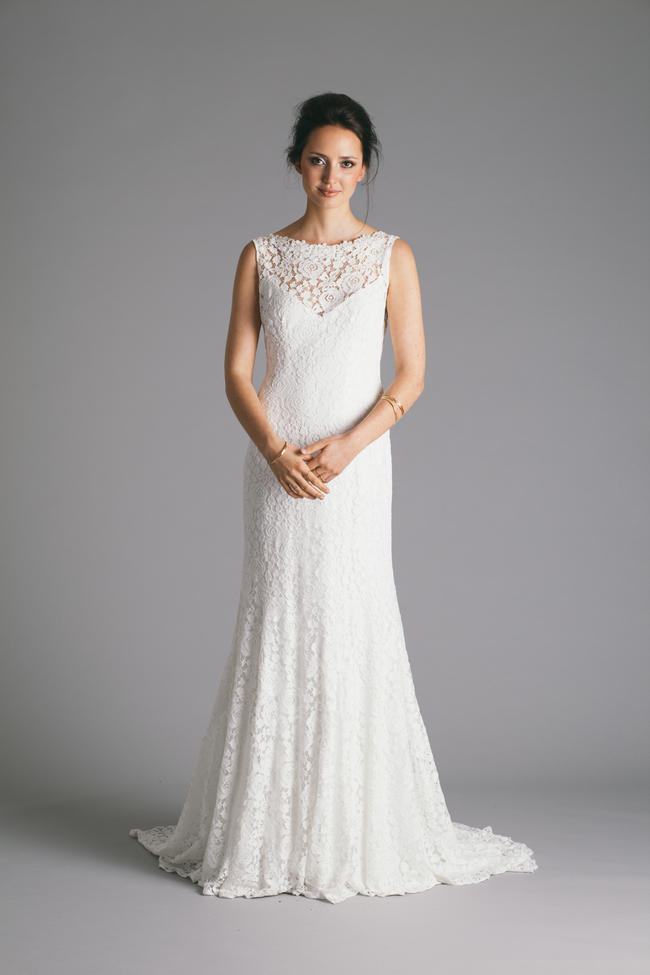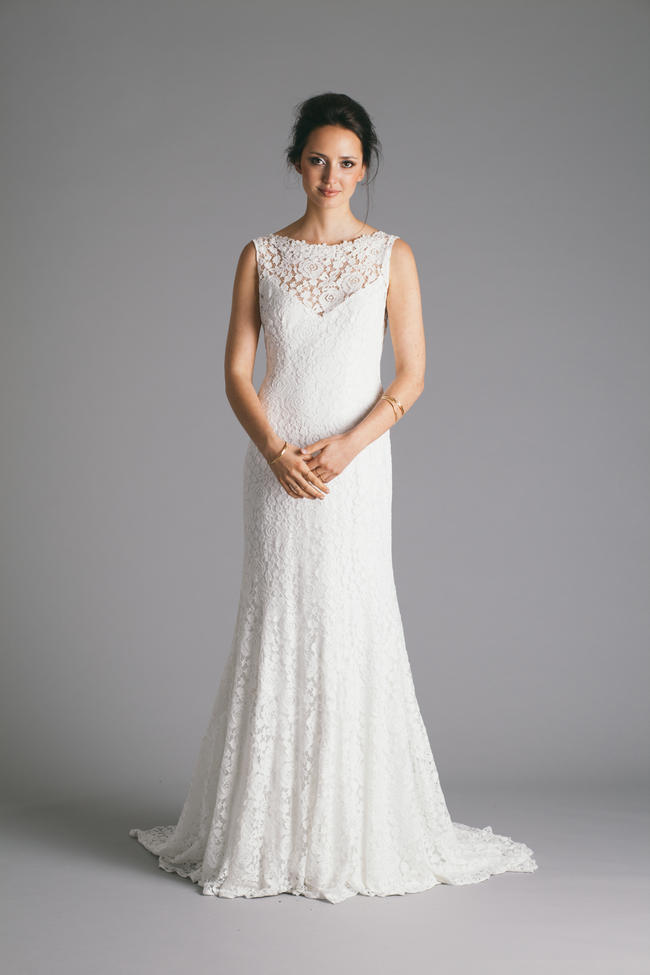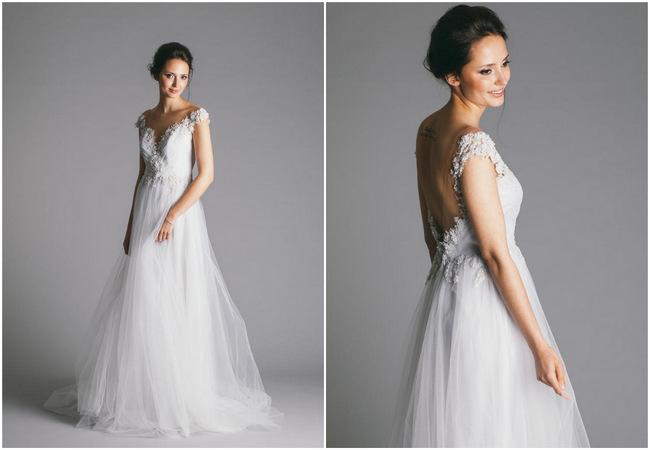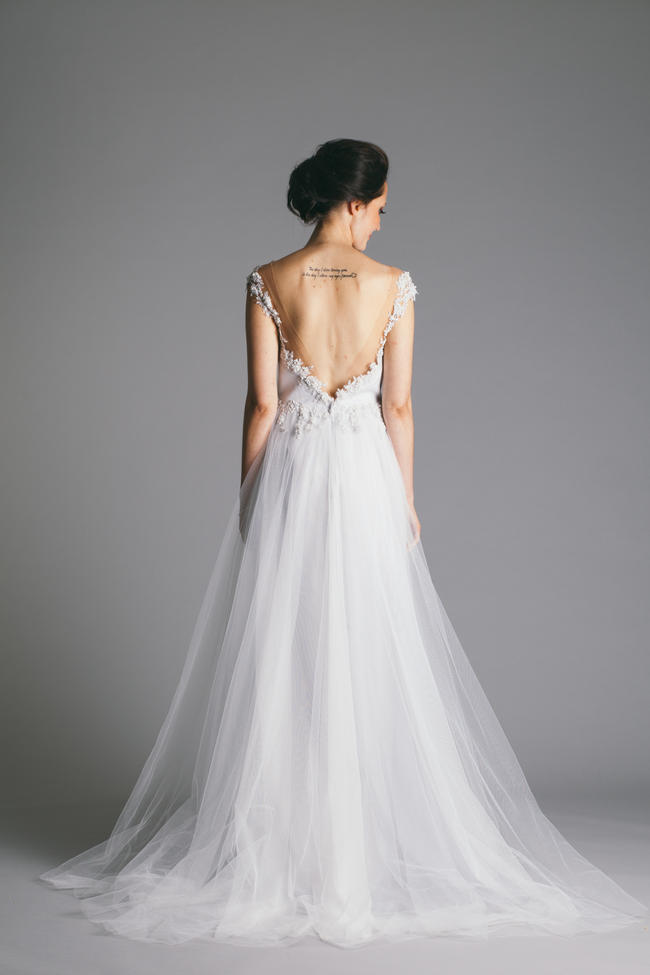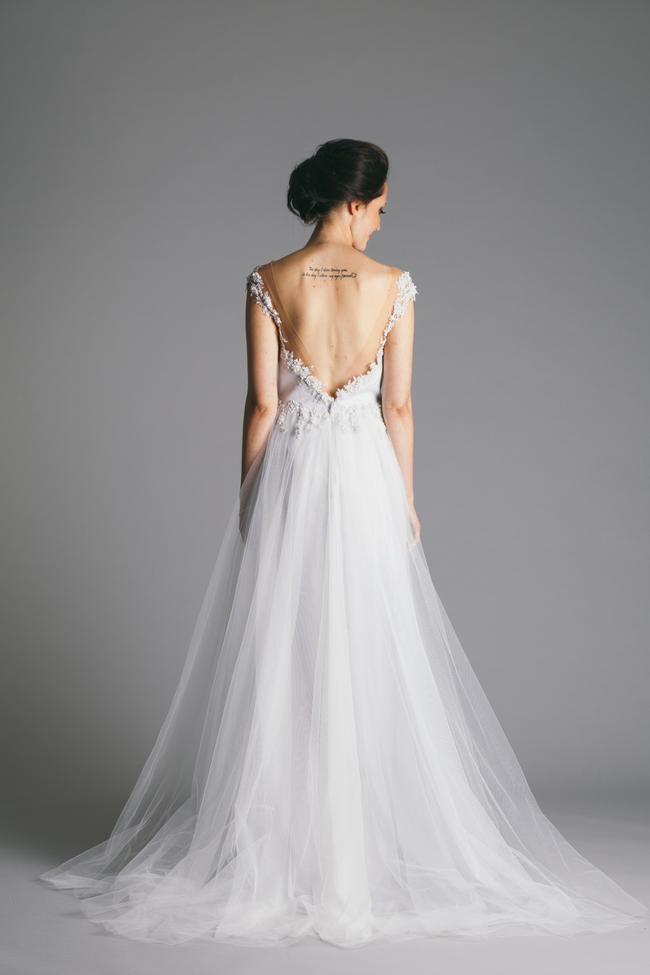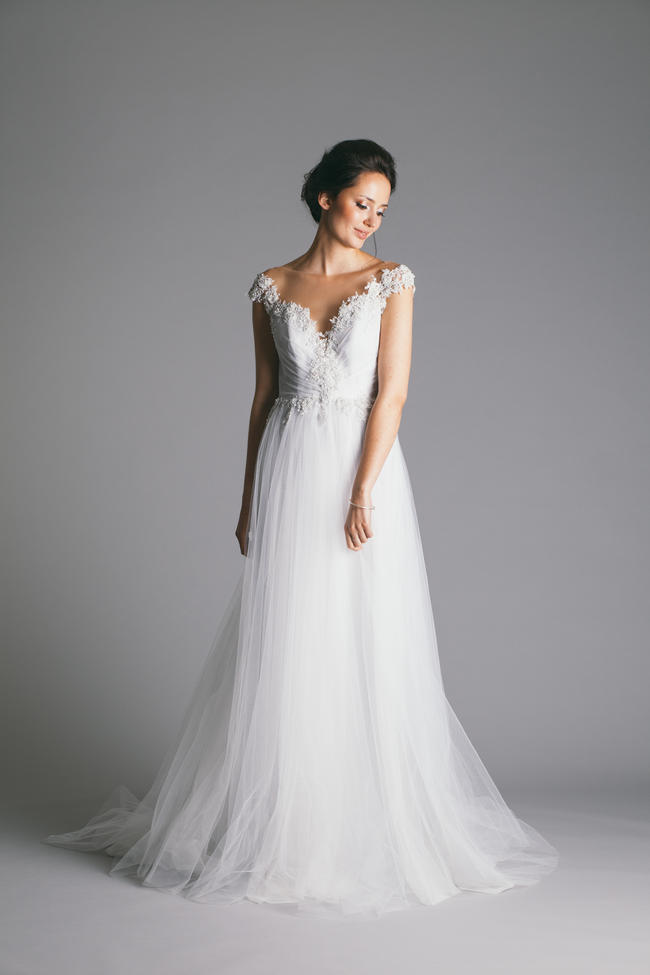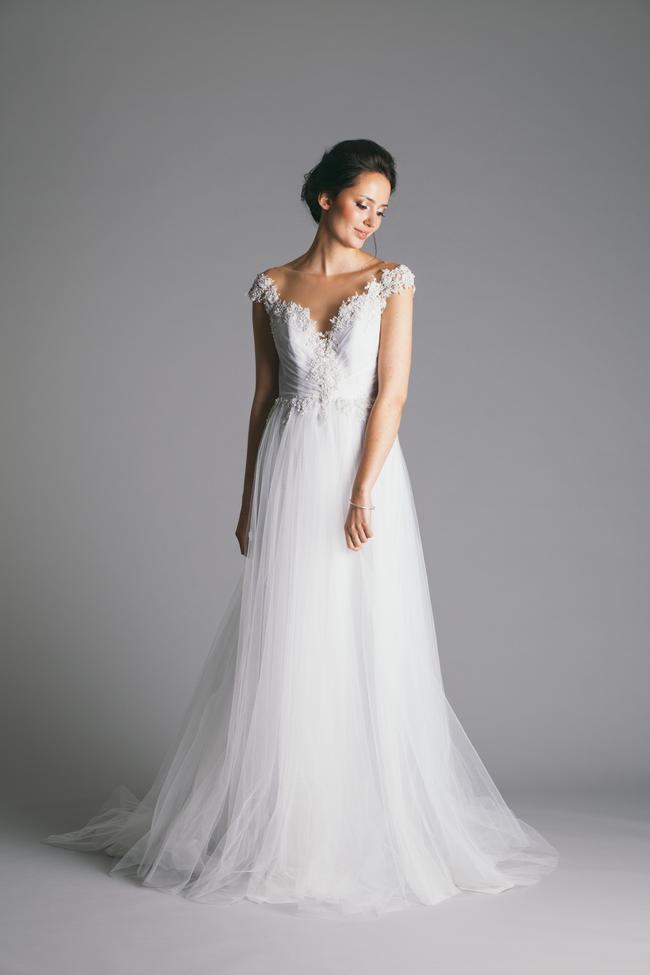 Drool all over this delicious creation in our whimsical garden wedding shoot here.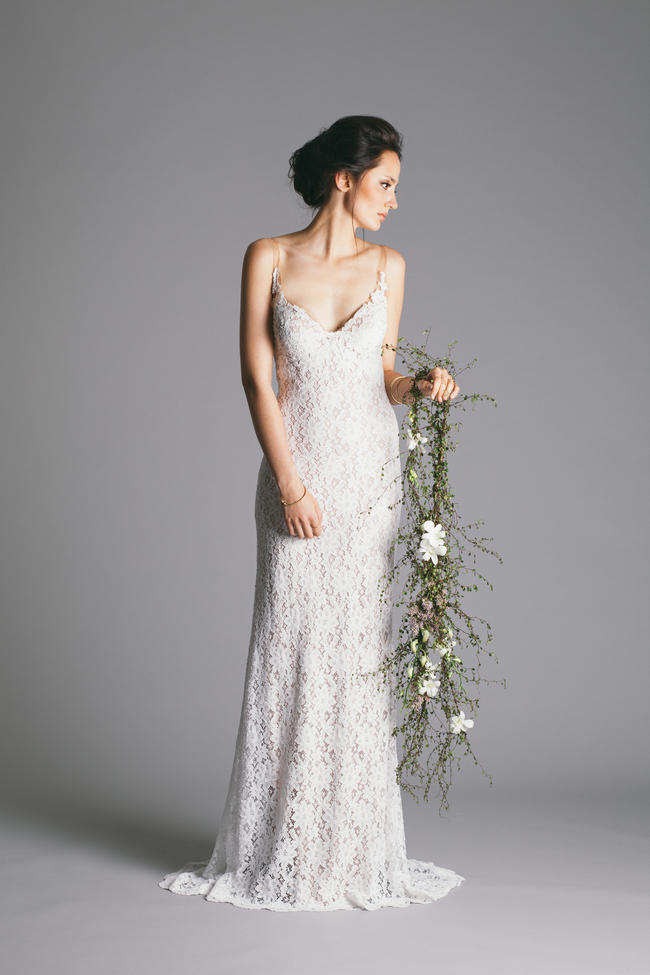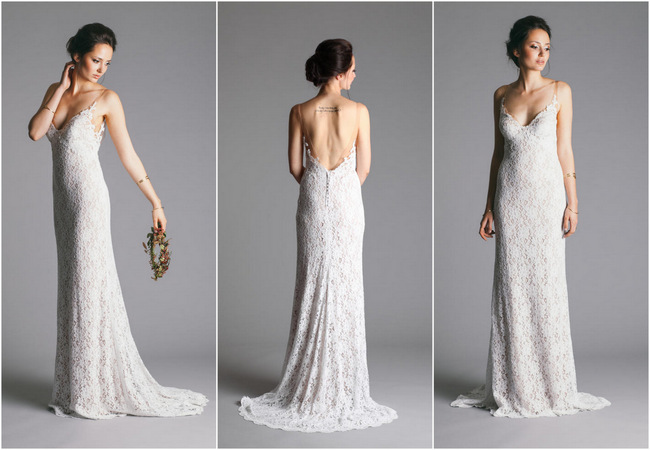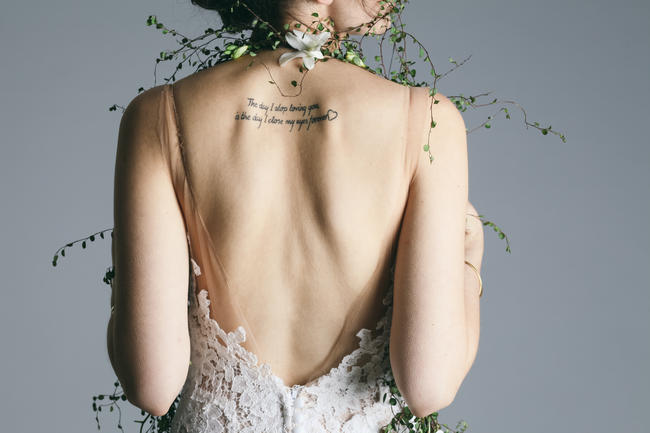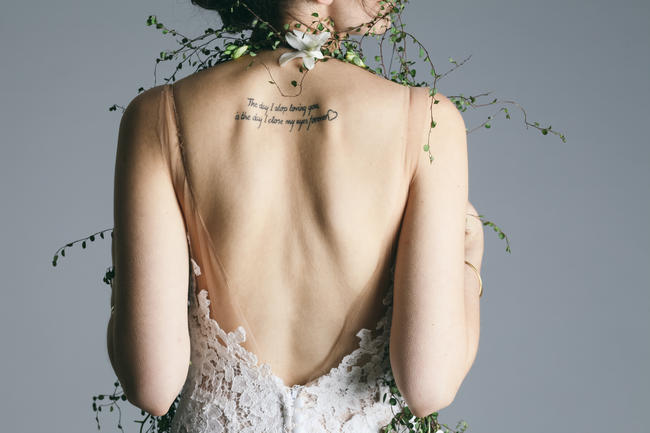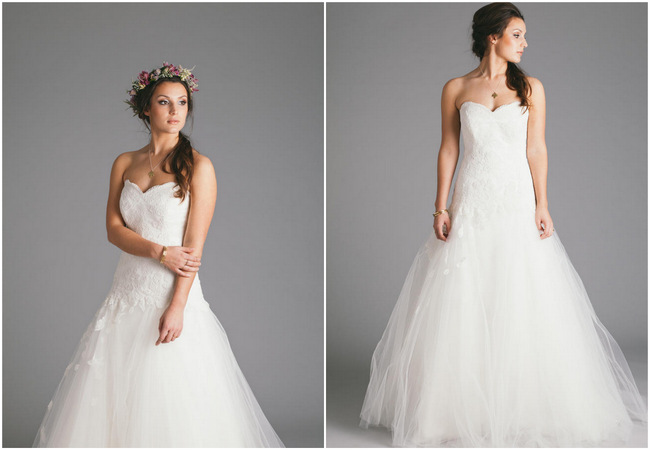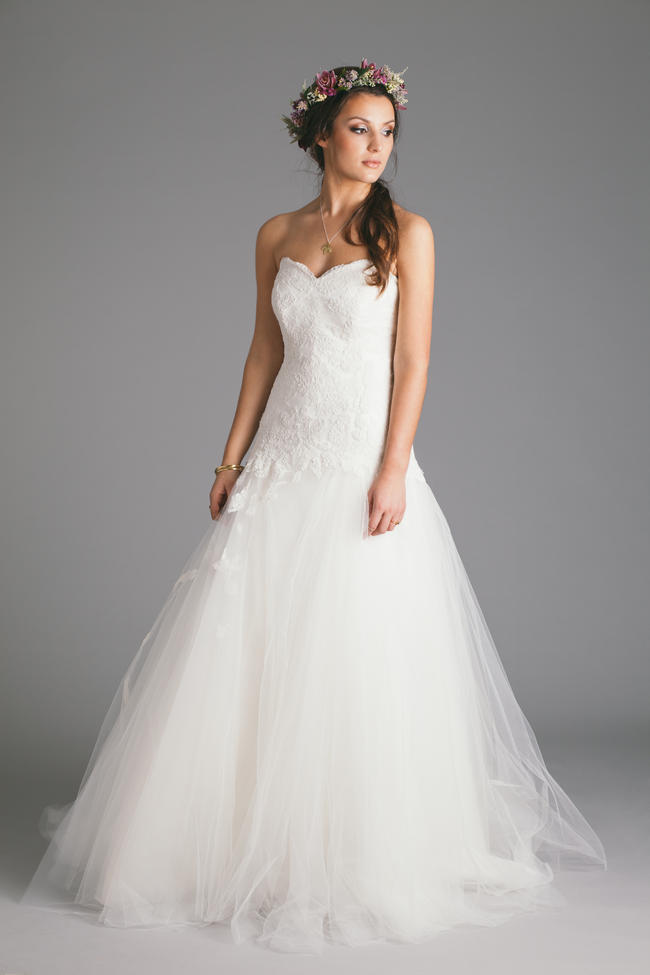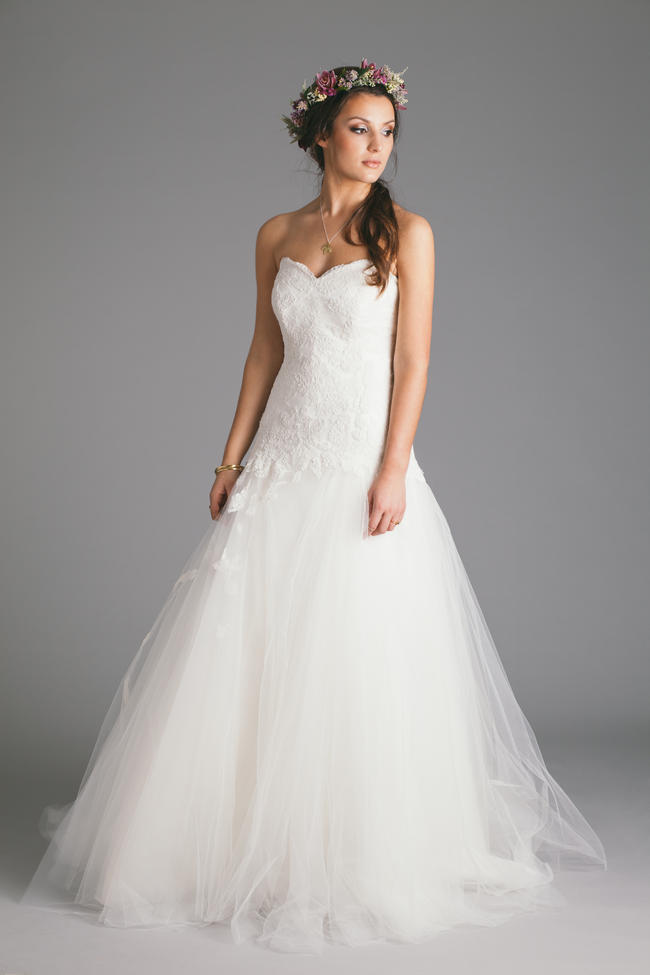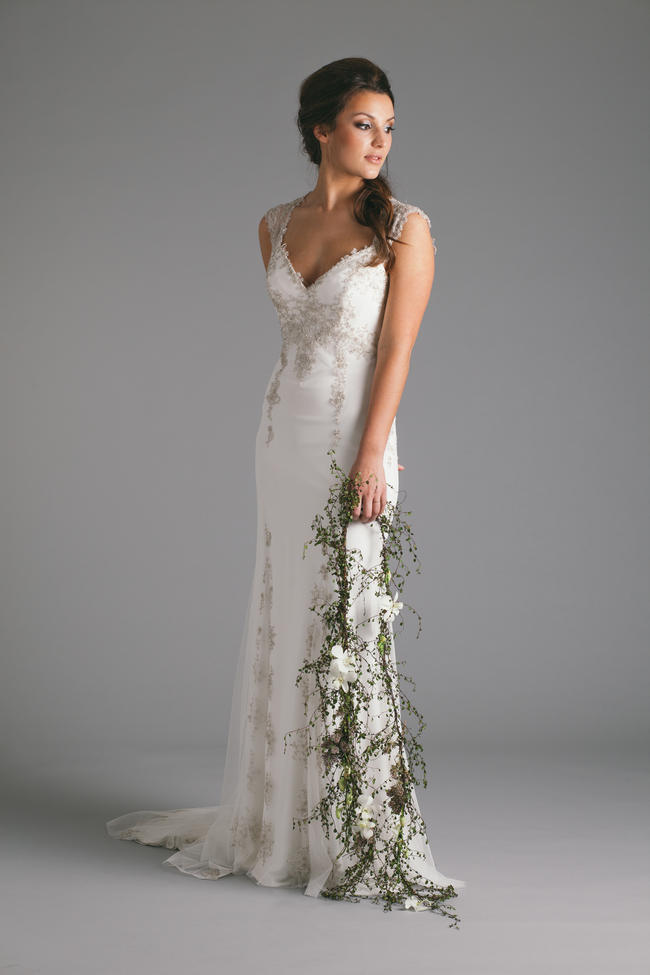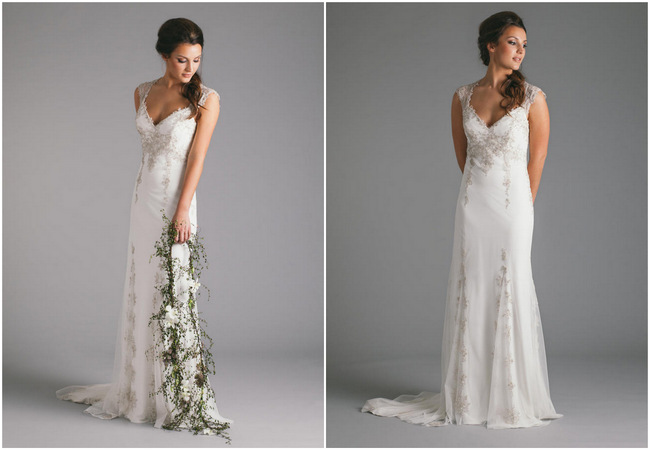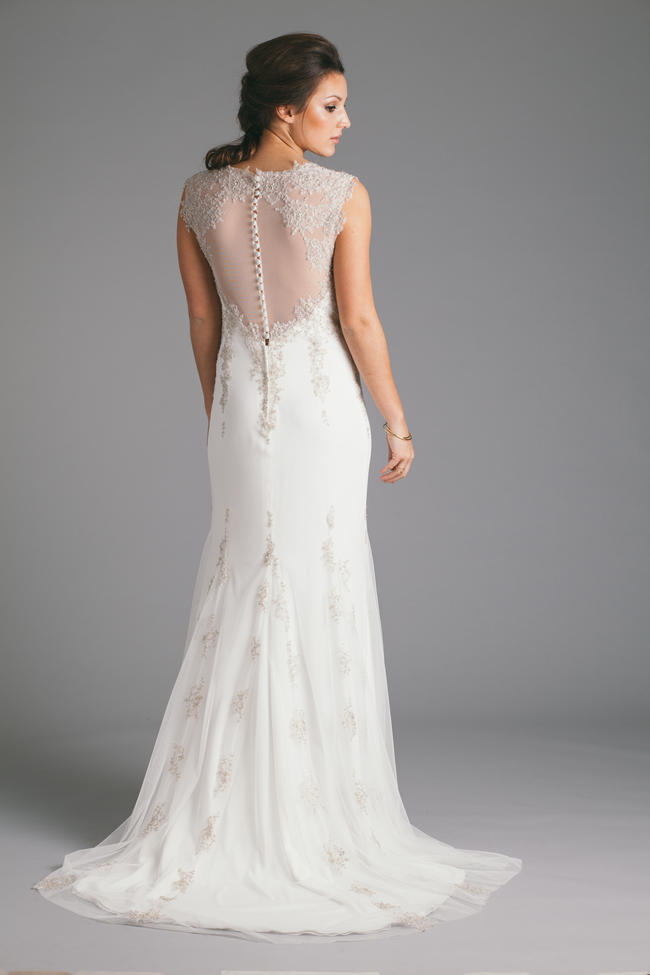 Behind The Scenes Exclusive
Interview With Robyn Roberts' Design Team
I had the pleasure of visiting the Robyn Roberts Studio recently when collaborating on the whimsical garden styled shoot published last month. (How dreamy is that gorgeous tulle and lace backless Robyn Roberts gown created for our shoot?) Nestled away in the Southern Suburbs, the studio is a charming, intimate venue.
Design team Robyn Roberts and Michelle Ronné give each client one-on-one attention, starting with the initial consultation appointment all the way through to the perfectly fitted, final product. I loved experiencing the process of watching the gown for our shoot come to life from concept through to sketch, fitting and final creation!
Chatting with Michelle Ronné about her love for creating gorgeous gowns, she shared how the allure of exquisite fabrics with delicate detail drew her in to the world of bridal design.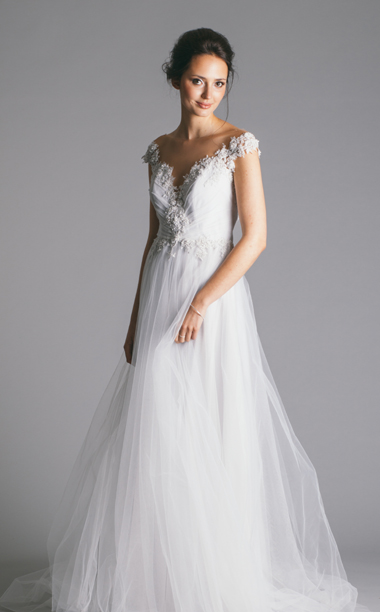 I started making my own clothes when I was in high school, which sparked my creativity and love for all things clothing and fashion. After studying Fashion Design at Cape Tech and specialising in ladies' evening wear, I decided to follow my passion for beautiful fabrics and embellishment into the world of bridal wear. Over 7 years later, I couldn't be more in love with my career choice! It is so rewarding when brides send us photos in their gowns from their wedding day. That is when the whole picture comes together and you realise how much a part of their special day you have been!
The Creative Process
Each of our dresses is a unique design, and we stock a large variety of styles. We also custom-make gorgeous couture gowns for brides who have something a little more specific in mind.
By keeping up  to date with international trends in bridal wear, Robyn Roberts design studio is able to create gowns that are both chic and in vogue. However, Michelle shares that there is more to the perfect wedding gown than the latest trends in design.
I am very aware that a woman needs to feel her best on her wedding day, so the dress needs to be very flattering as well. I like to design a variety of silhouettes to suit different body shapes, and detailing that is feminine and subtle. I am often also inspired by fabrics – so when I see a roll of gorgeous, soft, silk chiffon or a beautiful piece of unusual lace, my mind starts racing!
The Robyn Roberts Signature Style
We asked Michelle to describe the Robyn Roberts style in four words:
Romantic, feminine, soft, classic.
Bridal Wear Trends for 2015
The 2015 collection features many gowns with statement backs, illusion necklines and lacey sleeves, all which are very  much in vogue. In terms of fabrics, we've included crochet lace, and some of the more "bohemian" style fabrics which are on trend at the moment. Nude and blush coloured fabrics making an appearance too.
Advice for Selecting the Perfect Wedding Gown
There is no "this is the one" moment. You will need to choose a favourite but many brides wait to cry, or for their mum to cry, or for some sort of "sign" that a dress is the one, but I don't believe this exists.
When you find a dress or style that you love, great! Stick with it, and don't doubt yourself.
Choose according to your body shape and colouring, your personal style tastes and your venue.
Don't take too many friends/ family members along with you to your appointments, as too many opinions can be extremely confusing!
♥ ♥ ♥
Want to see more of Robyn Roberts' gorgeous designs?
Take a look at these real brides featured on Confetti Daydreams Wedding Blog here.
♥ ♥ ♥ CREDITS ♥ ♥ ♥
Designer Robyn Roberts //Photo: Dearheart Photos // Hair and Make up: Makeup and delight  // Flowers Green Goddess flower studio // Jewellery Dear Rae