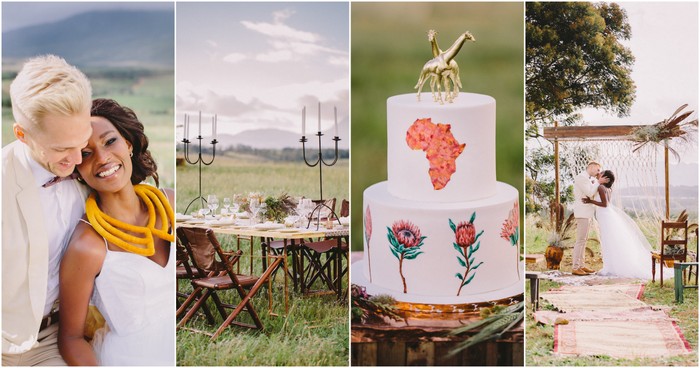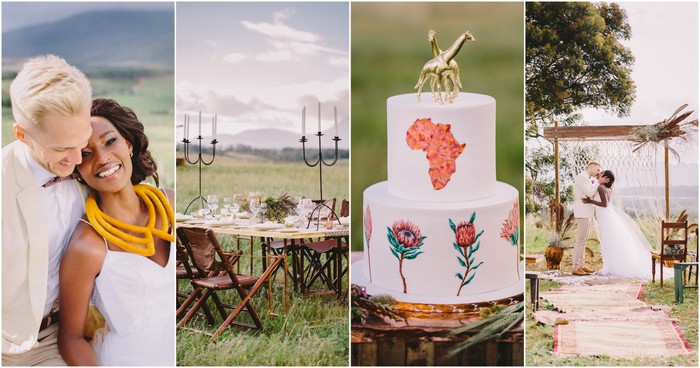 Follow me into the African Sun! Today we're Cherry Glamping in South Africa's Western Cape. Let's get caught up in an intimate elopement filled with Africa-themed details! 
From the Bake Town cake, painted with proteas and images of the African continent, to a safari-style tablescape complete with an Africa-shaped menu by Bree Creatives, to rhino and lion themed name cards. And, of course, an african-bohemian ceremony beneath an arch with a macrame curtain, mixed vintage rugs and African fynbos, styled by 4 Every Event! Beloved Cape Town wedding photographer, Charlene Schreuder, captured the South African wedding scene.
Planner and stylist, Nu of Nu Experiences, worked with a team of South African wedding vendors to bring luxury and simple elegance to a striking African landscape. A romantic wedding dress by Cindy Bam  brought the African elopement to life, paired with a bold traditional neck piece from Afrigarde, and a ring from Scarab Jewellry
Make-up, by Marnel Toerien, was as natural as possible, highlighting the brides gorgeous features. The decor and florals focused on natural fauna from the landscape, with touches of elegance seen in the glassware and place settings, atop linens from Table Cloth Hiring Co. We're in love!
African Glamping Wedding Inspiration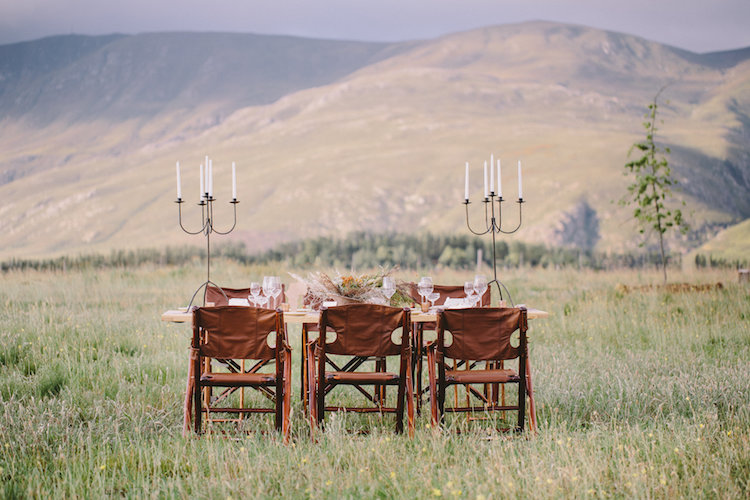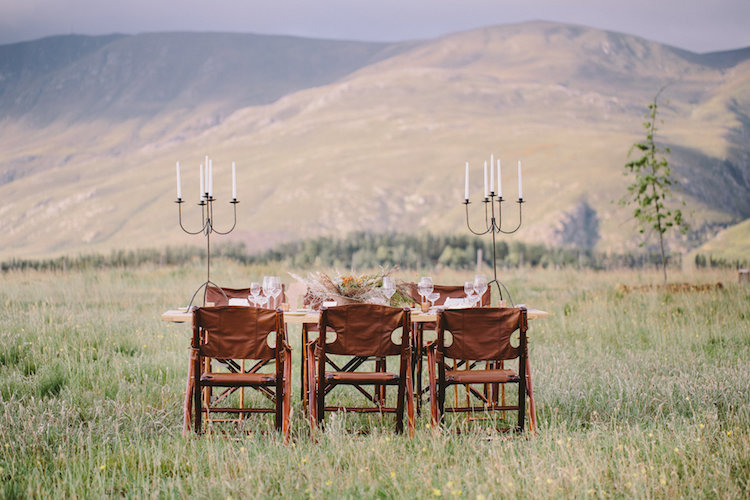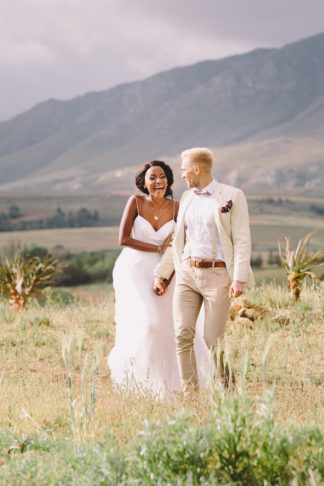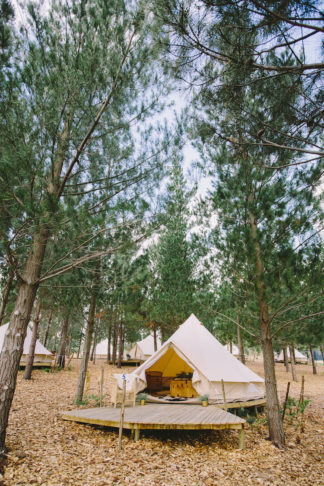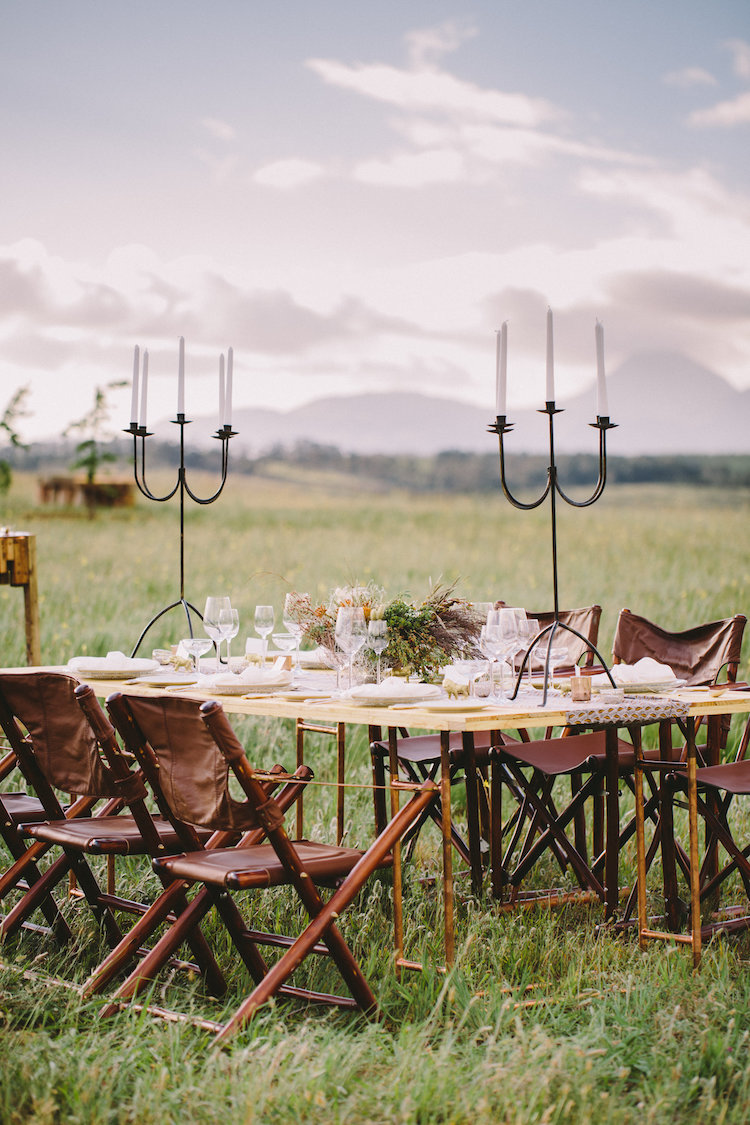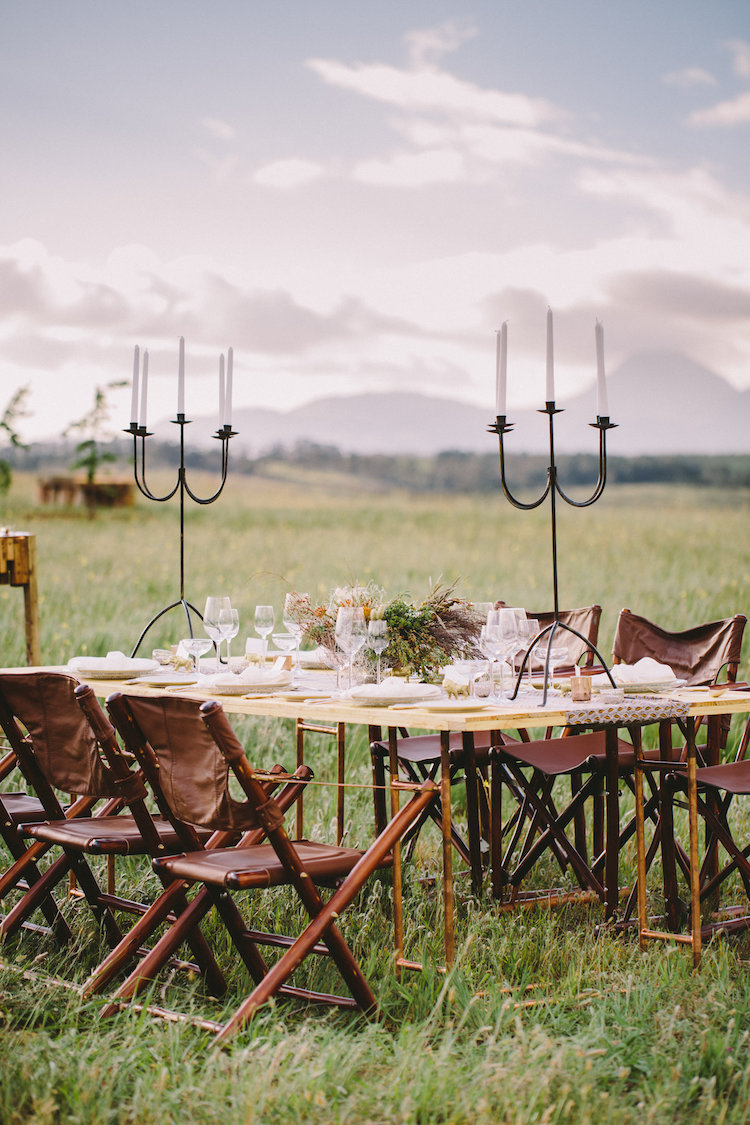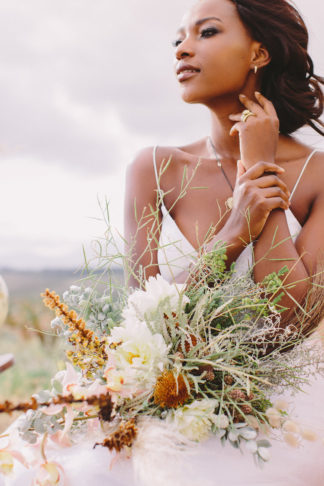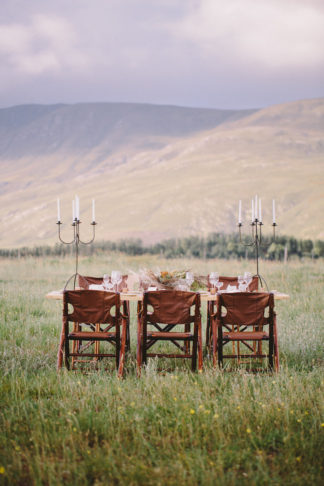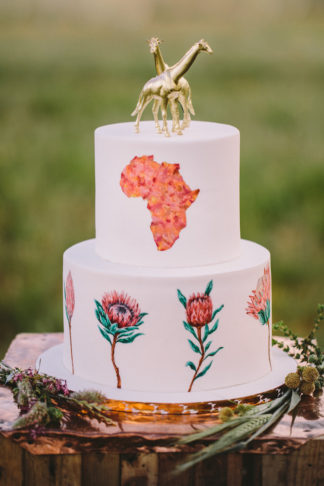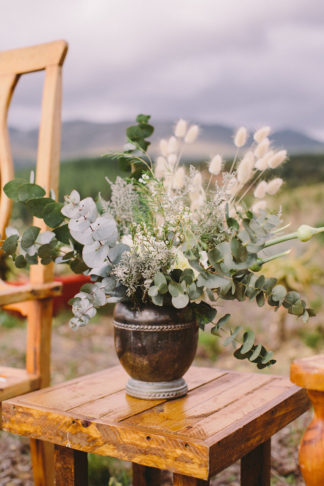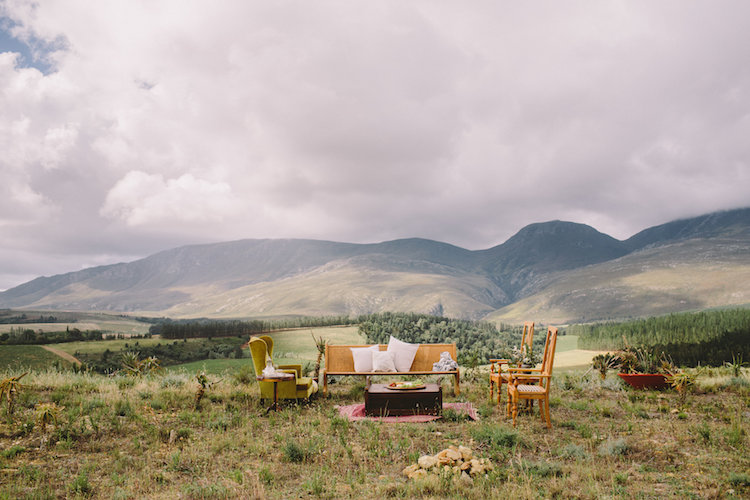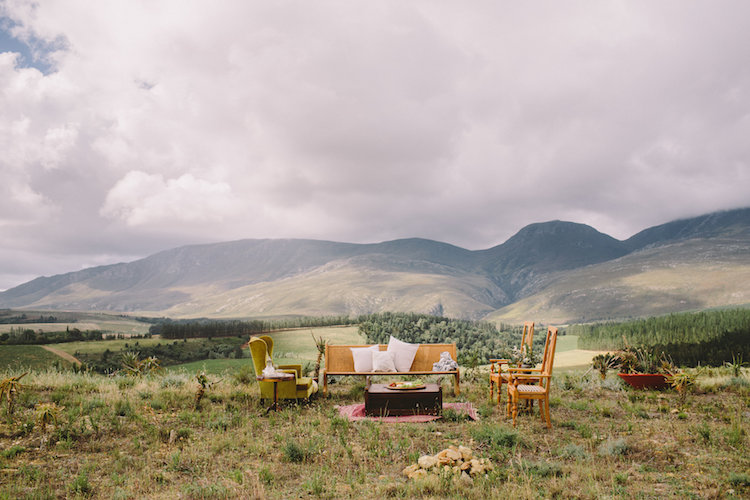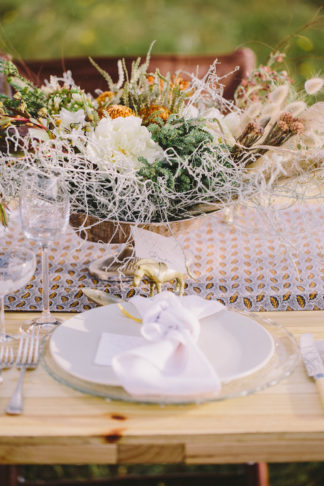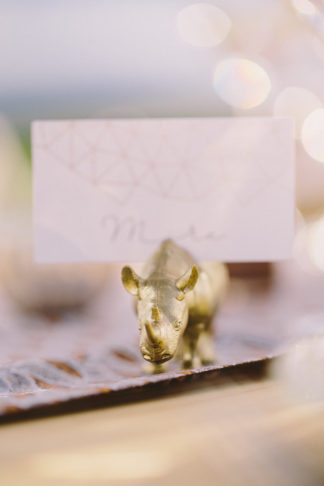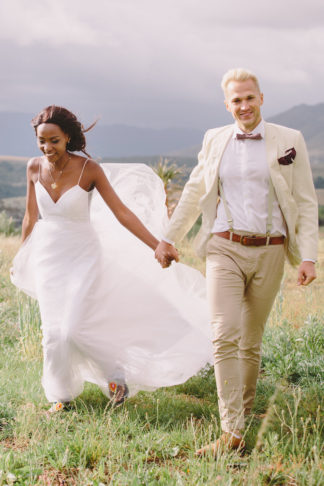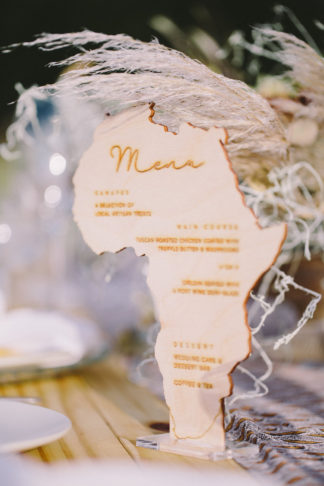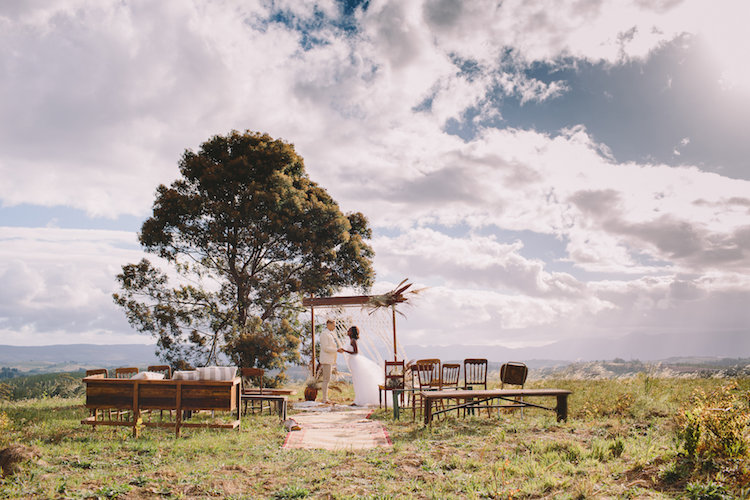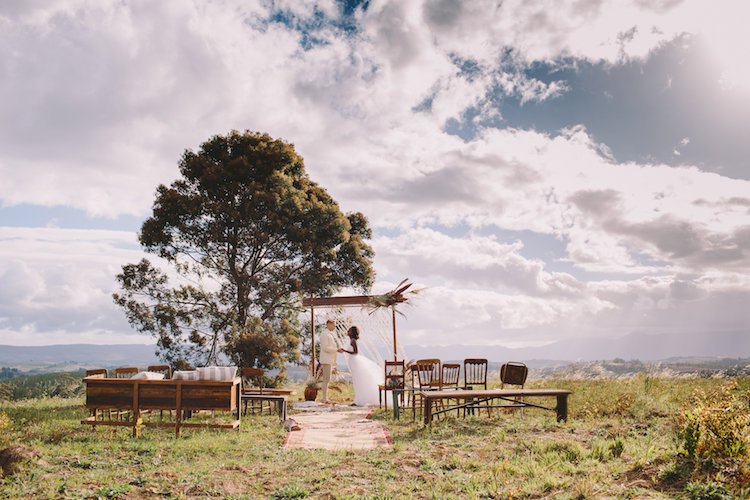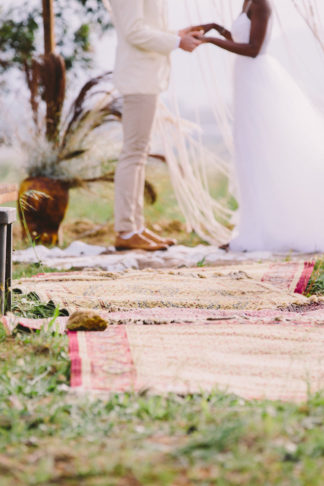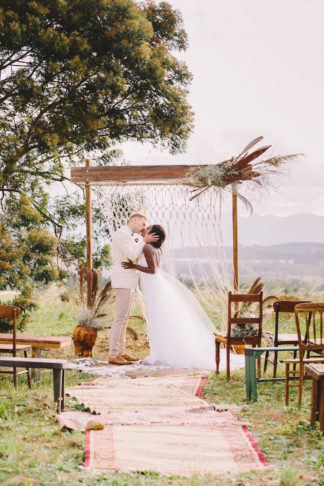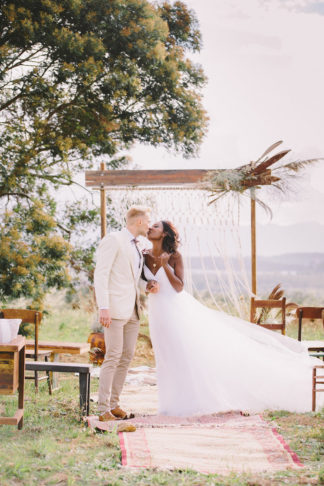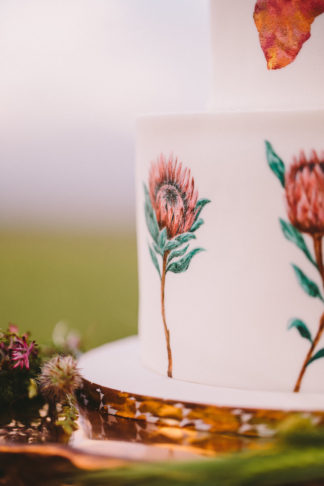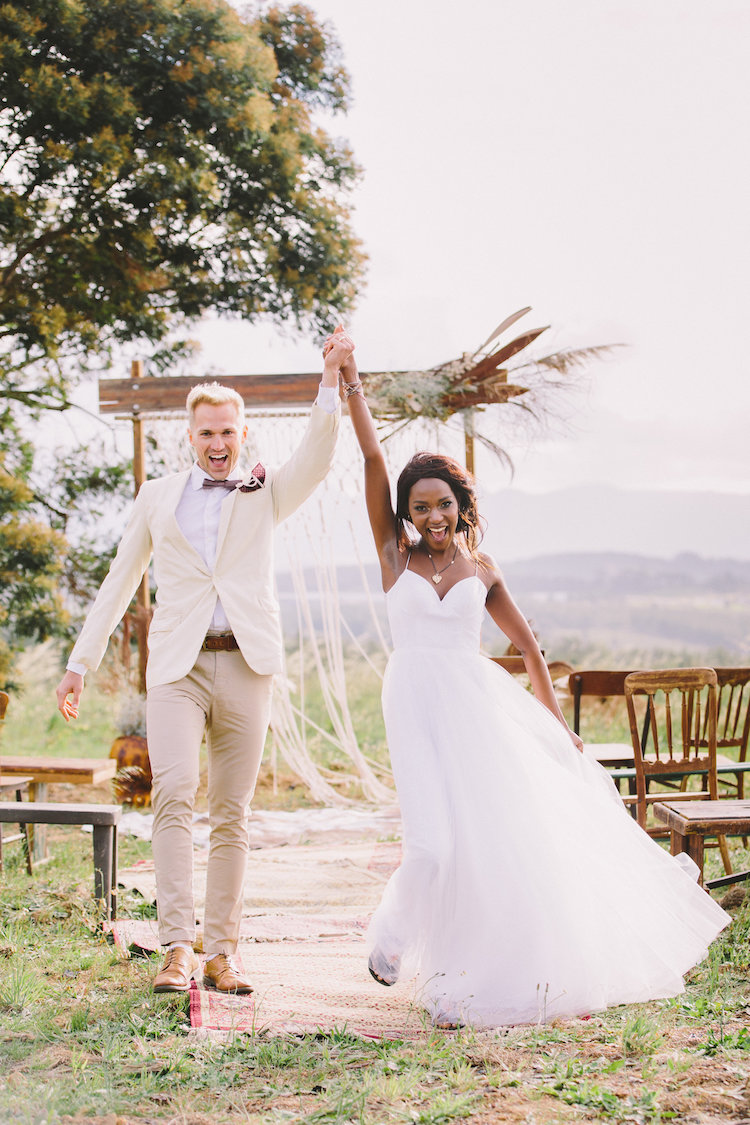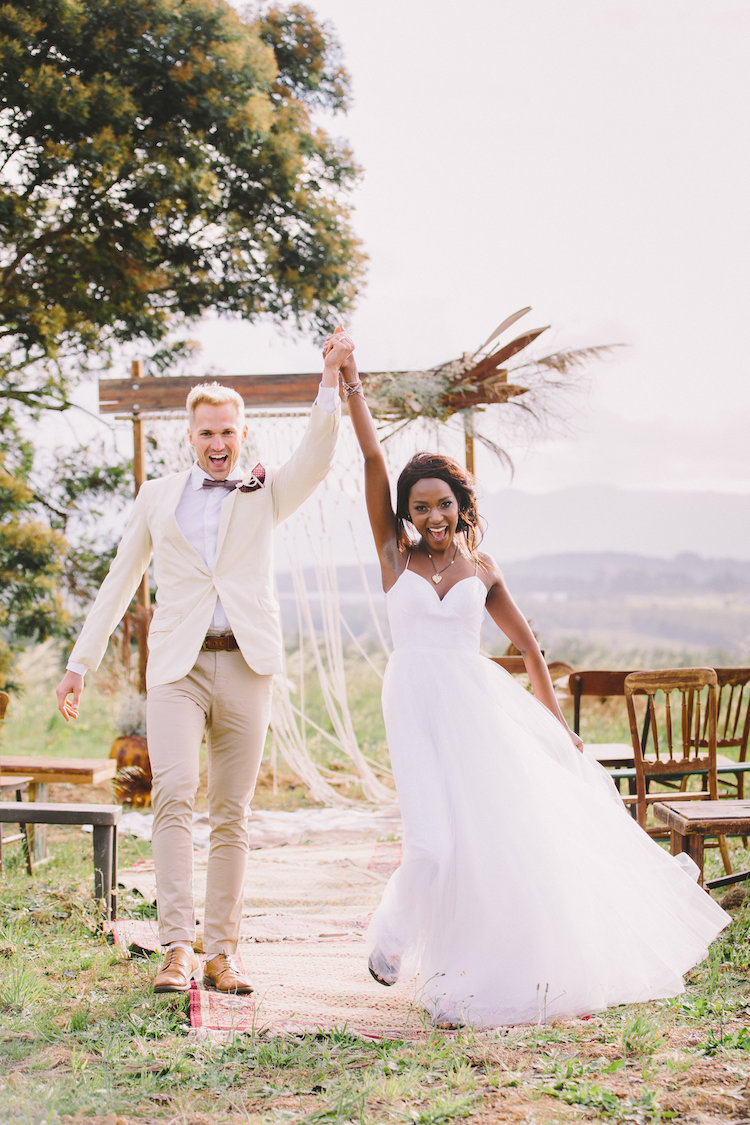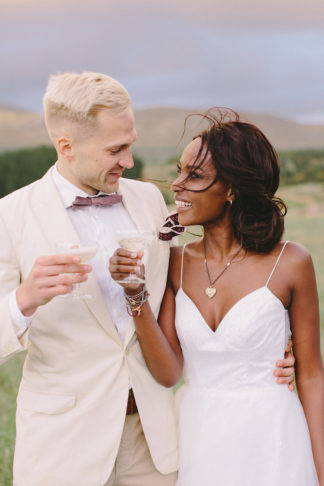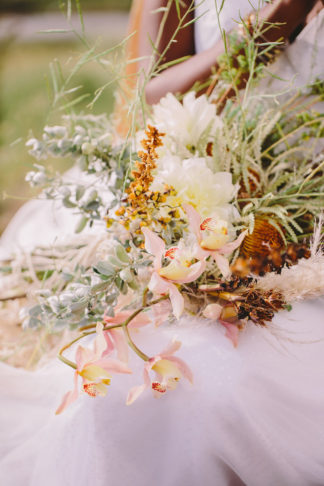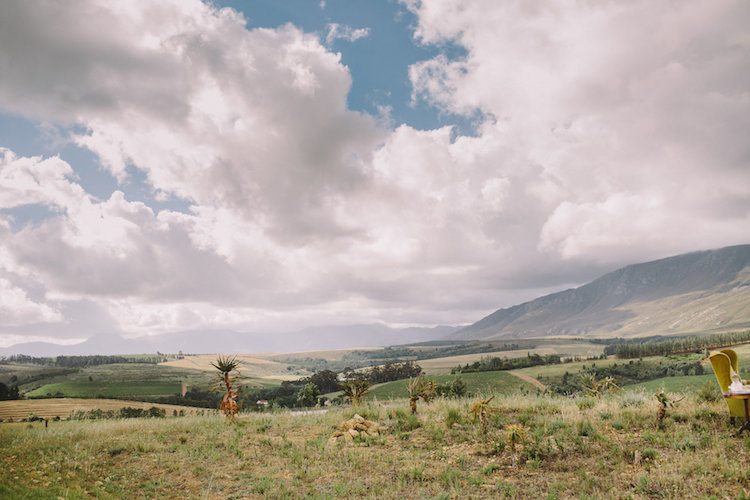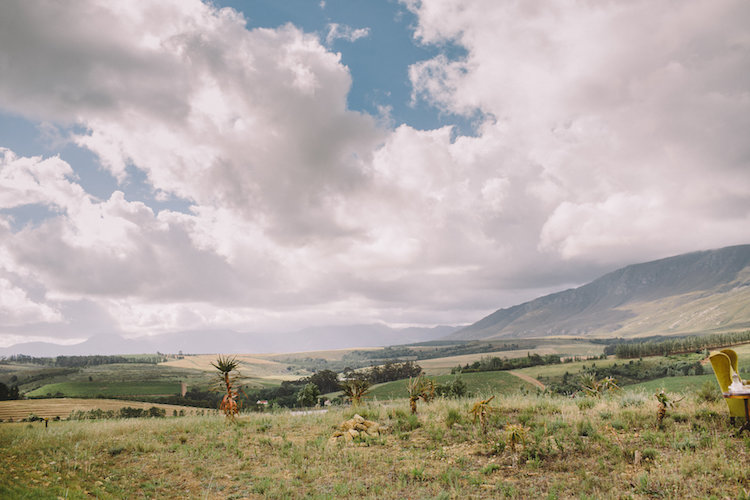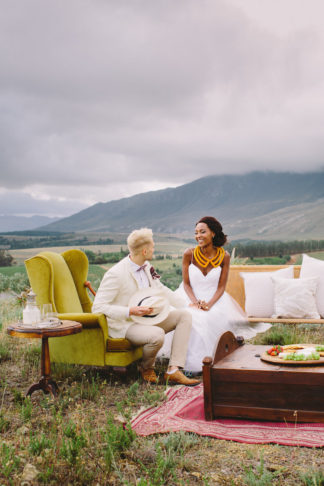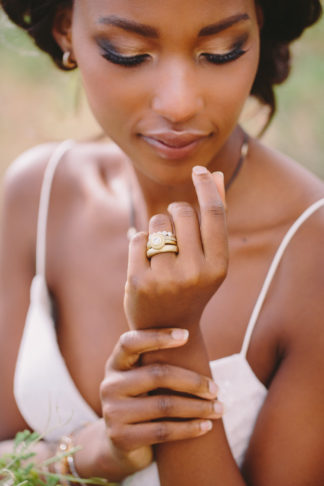 READ NEXT: How to elope to Cape Town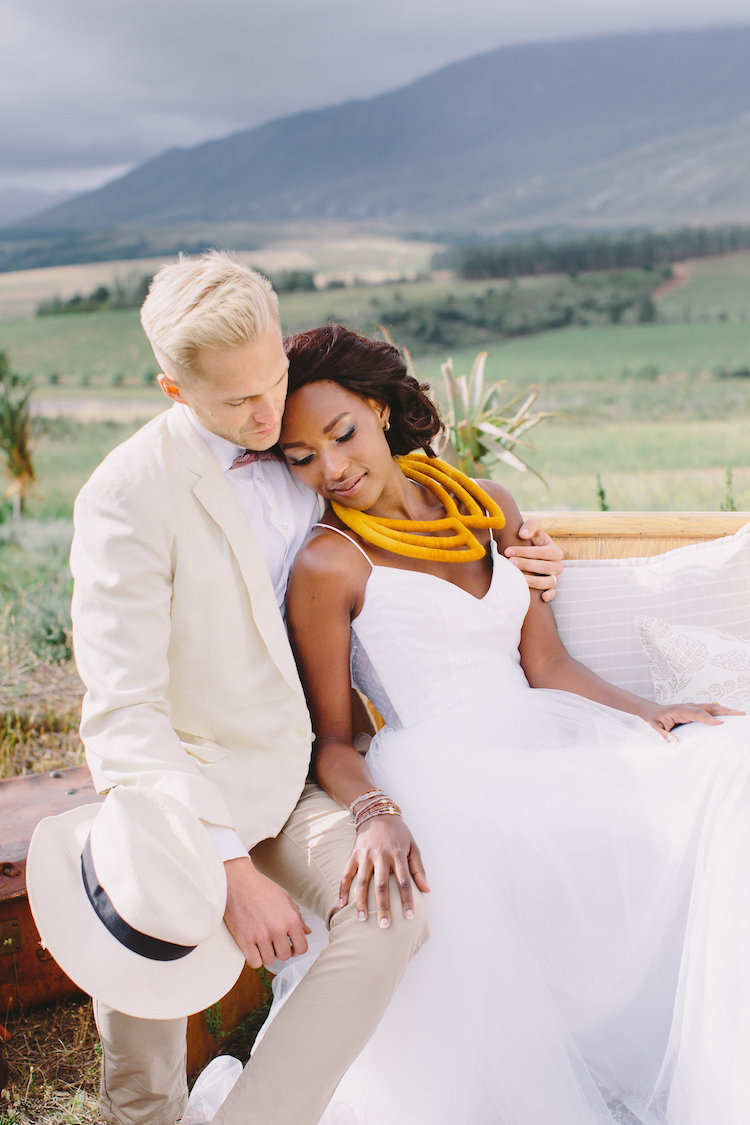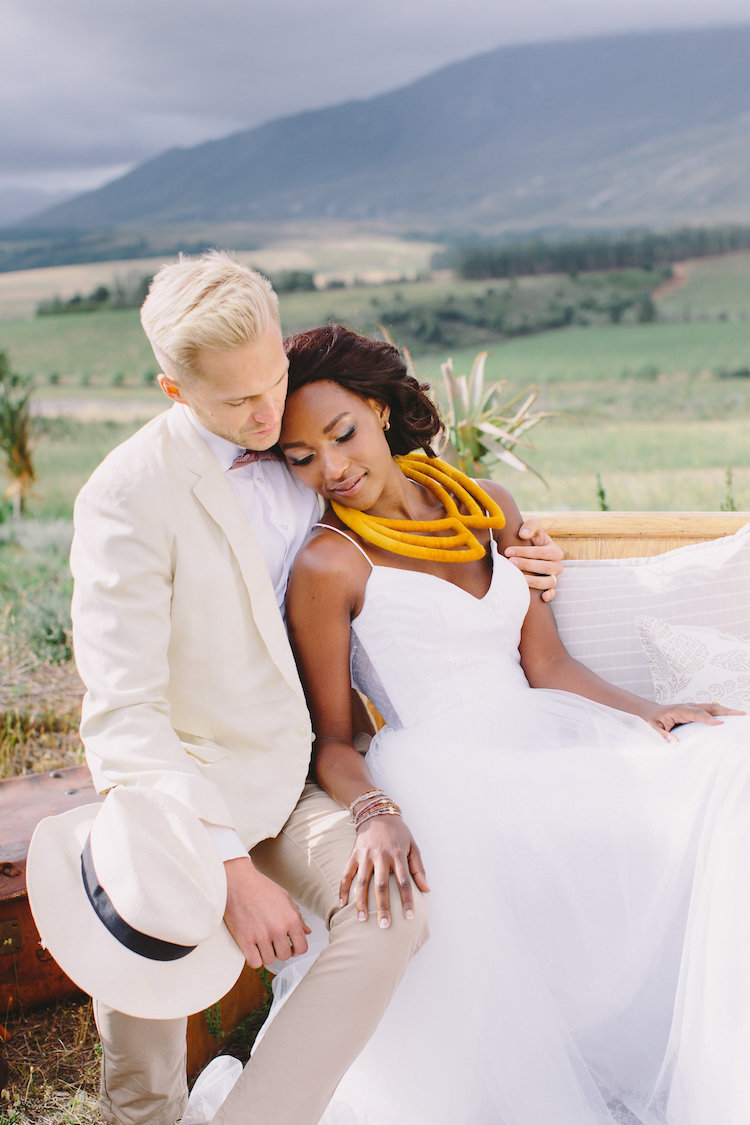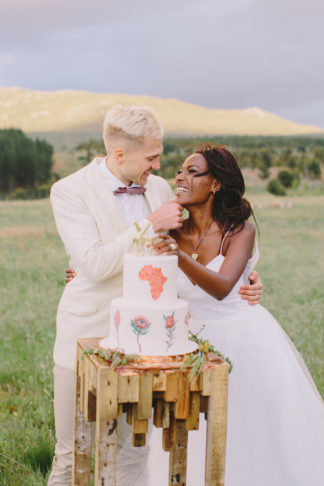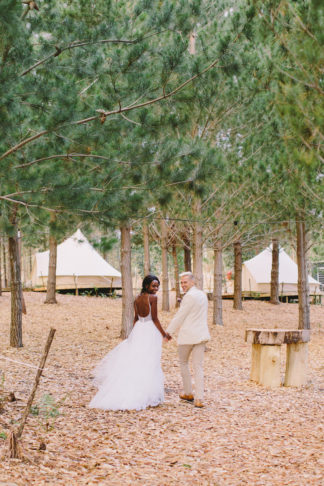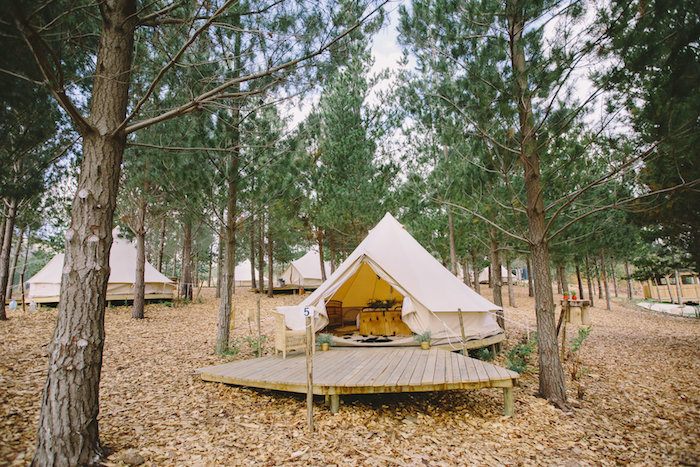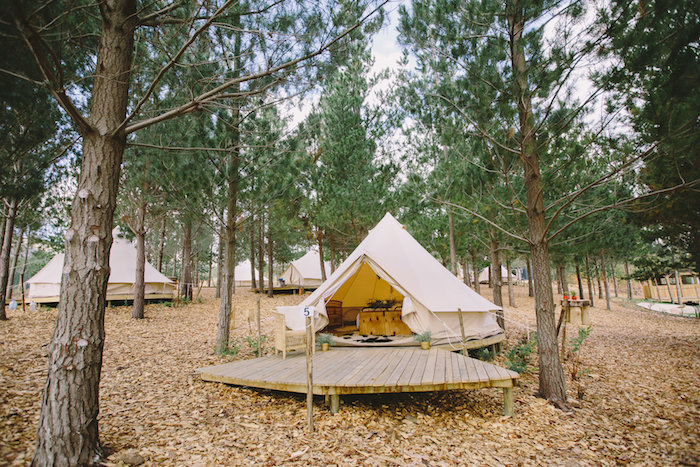 Wedding Service Providers: Photographer: Charlene Schreuder  //  Venue: Cherry Glamping \\ Concept & Coordination + Groom's Styling: Nu Experiences \\ Brides Dress: Cindy Bam // Hair & Make Up: Marnel Toerien \\ Jewellery: Scarab Jewellry \\ Additional Jewellery: Afrigarde \\ stationary: Bree Creatives  \\ Linen: Table Cloth Hiring Co \\ Decor & Flowers: 4 Every Event \\ Cake: The Bake Town \\ Bride Model \\ Groom Model