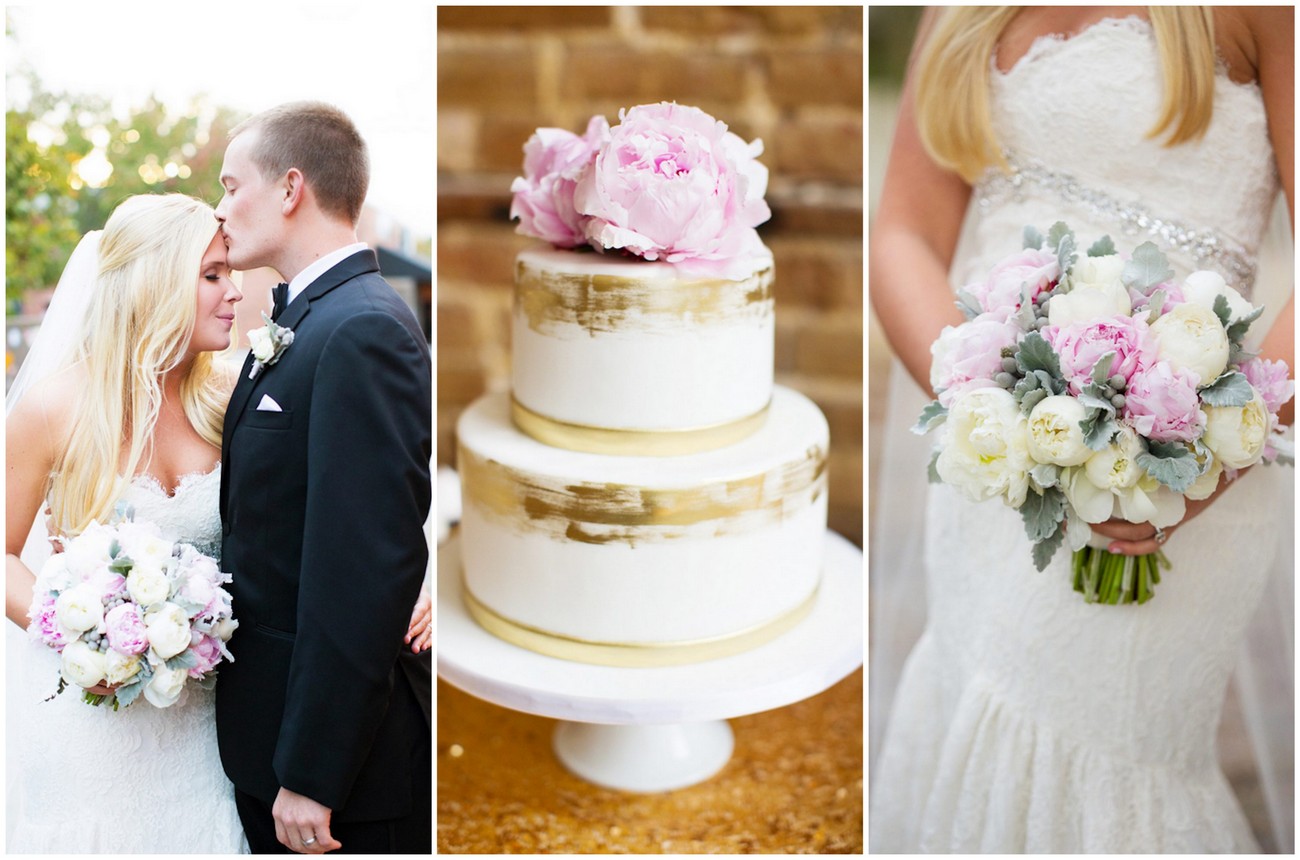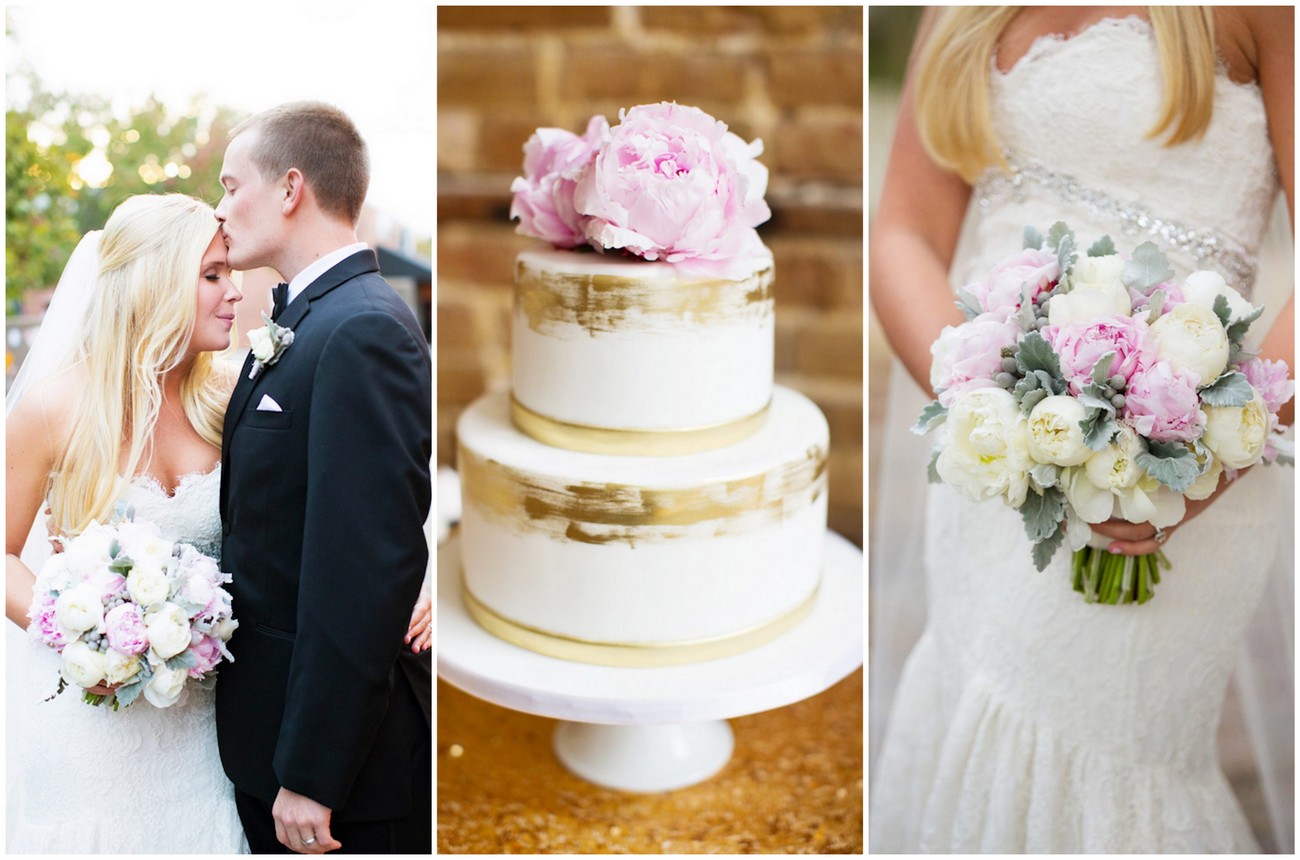 Emily and Mike's soft blush and gold North Carolina wedding planned by Design Perfection was full of elegant but oh-so-romantic details. What do we love most about this beautiful celebration captured by Magnolia Photography? Well we could start with Emily's stunning Badgley Mischka shoes, her beautiful gown, the soft pink florals or the gold brushed cake topped with fresh pink peonies. This wedding was nothing short of a dream.
"We loved the neutral color scheme with the suttle pops of blush that were tied into each aspect of the overall design from the florals to to the groom's card," shares Magnolia Photography. "The ceremony site was draped perfectly with sparkling chandeliers hanging from above as they said their vows to each other. Once nighttime fell, the reception space was completely transformed by the use of many different candles and cozy lounge furniture throughout. Emily and Mike celebrated and danced the night with family and friends before running through the line of sparklers to the Wilmington Trolley. The entire night was completely magical."
The couple, who are both very close to their families, wanted their big day to incorporate the joining of their families: "To touch on that we had both father's, my sister (maid of honor) and Michael's brother's (both best men) give speeches," says beautiful bride, Emily. "We also included a moment of silence in our ceremony to honor the family members who were no longer with us but were with us in memory." ♥
Soft Blush + Gold North Carolina Wedding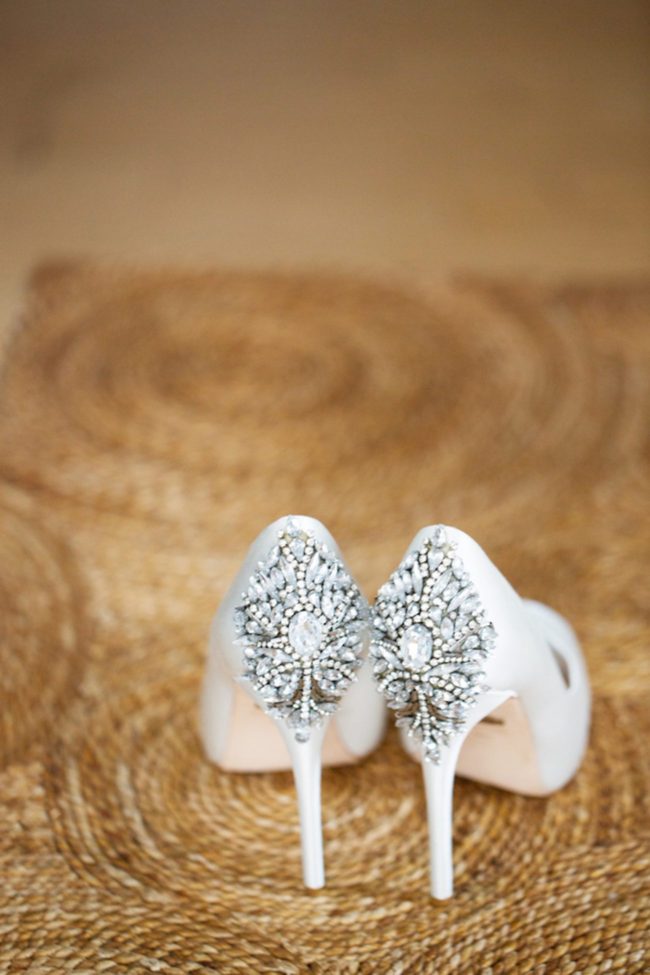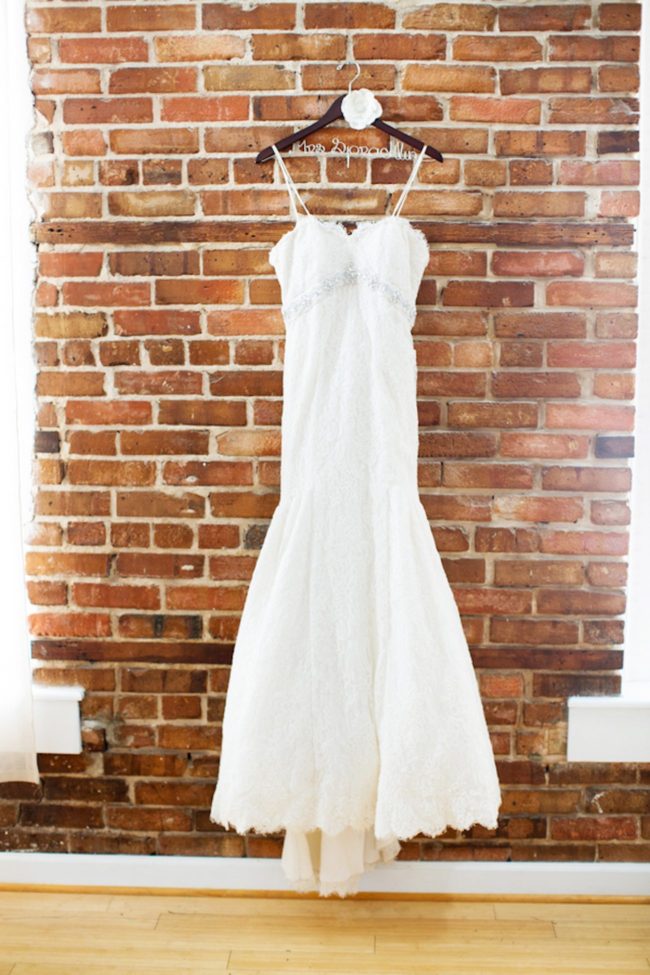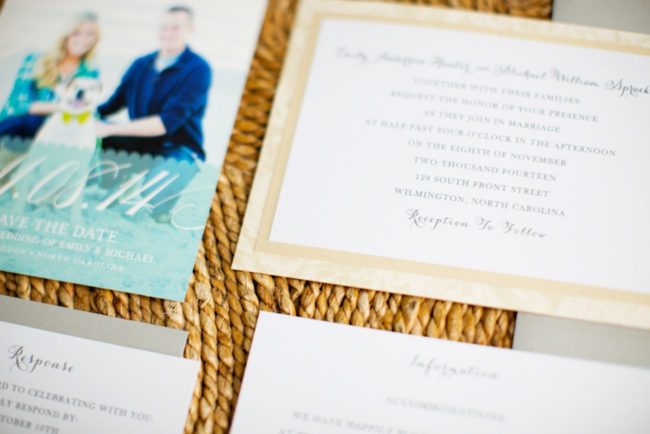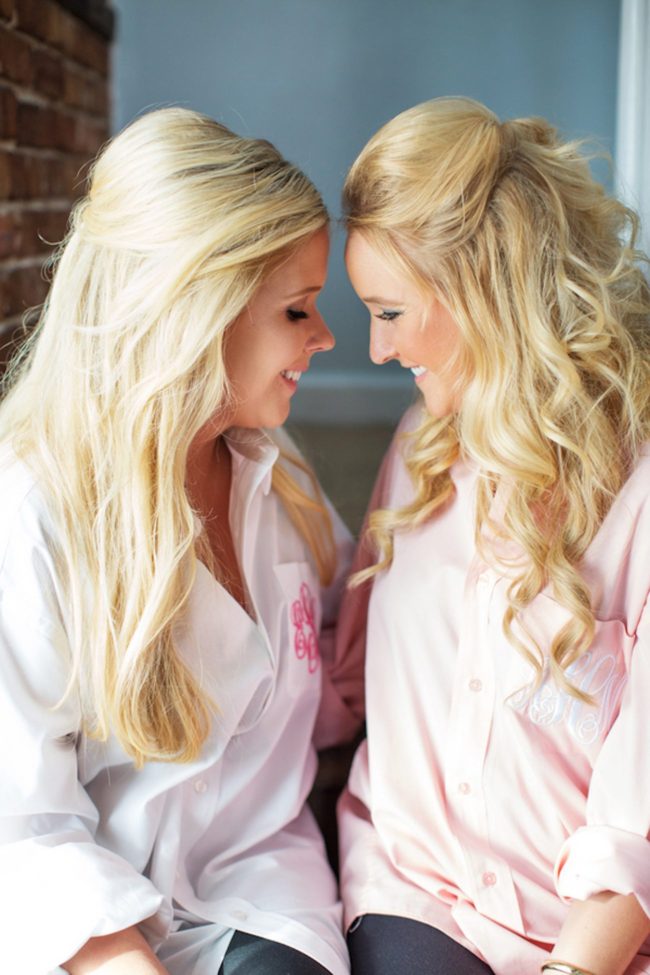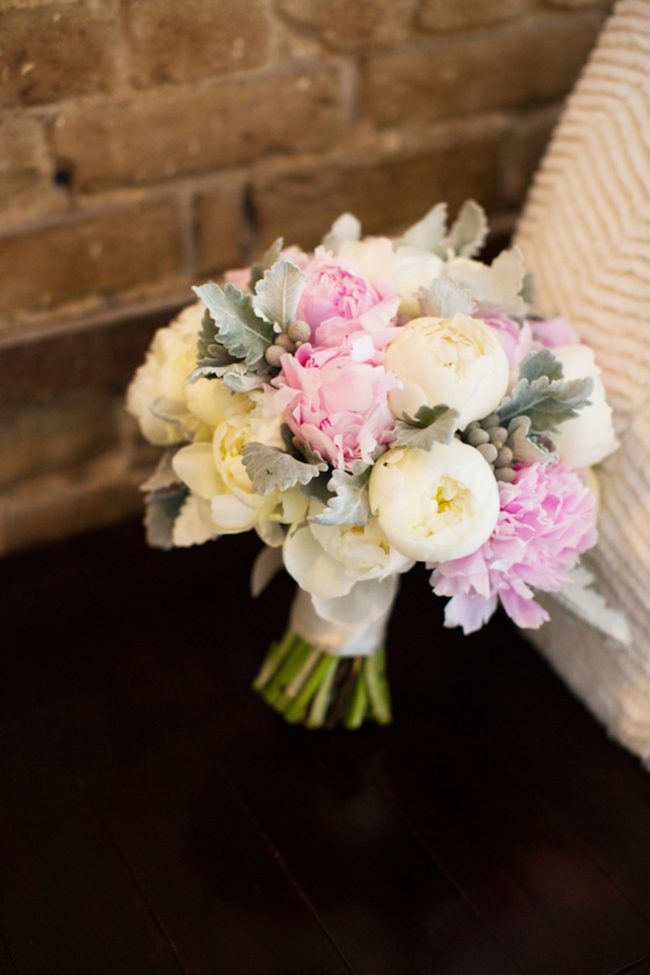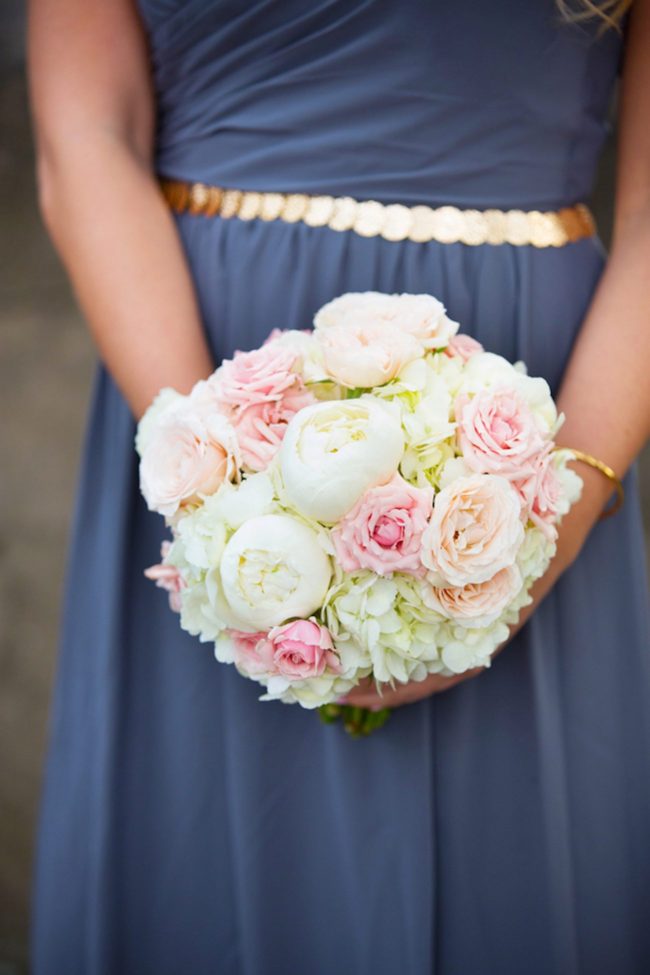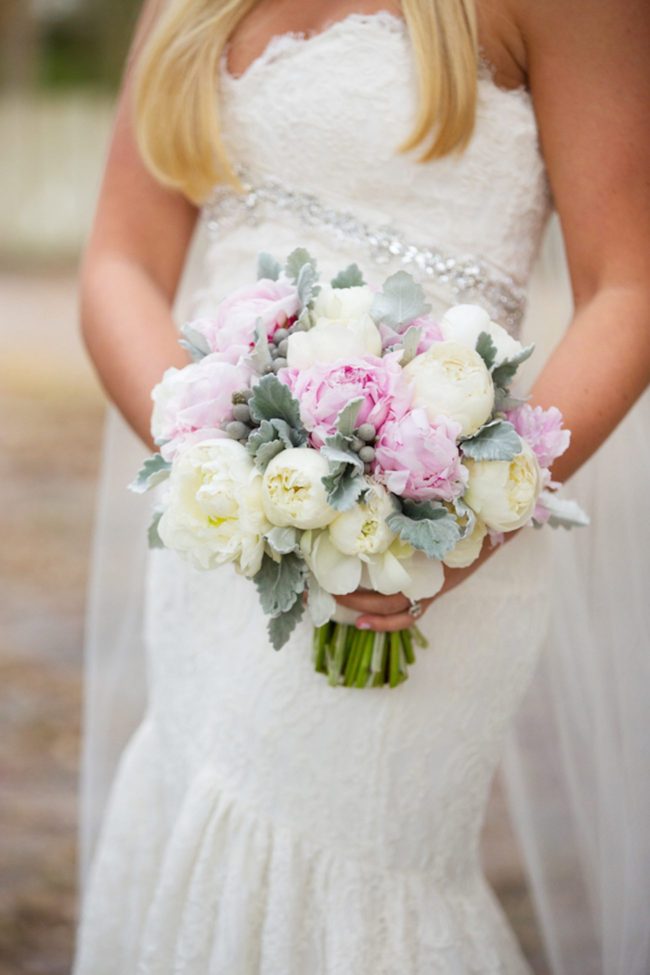 I love peonies and wanted to have lots of round flowers with muted pinks and whites. My mom always told me a bride should never carry babies breath because it visibly shakes if you are nervous so, there was ZERO babies breath at our wedding! Our event designer suggested lots of peonies and hydrangea and dusty miller. To this day they are still my favorite flowers!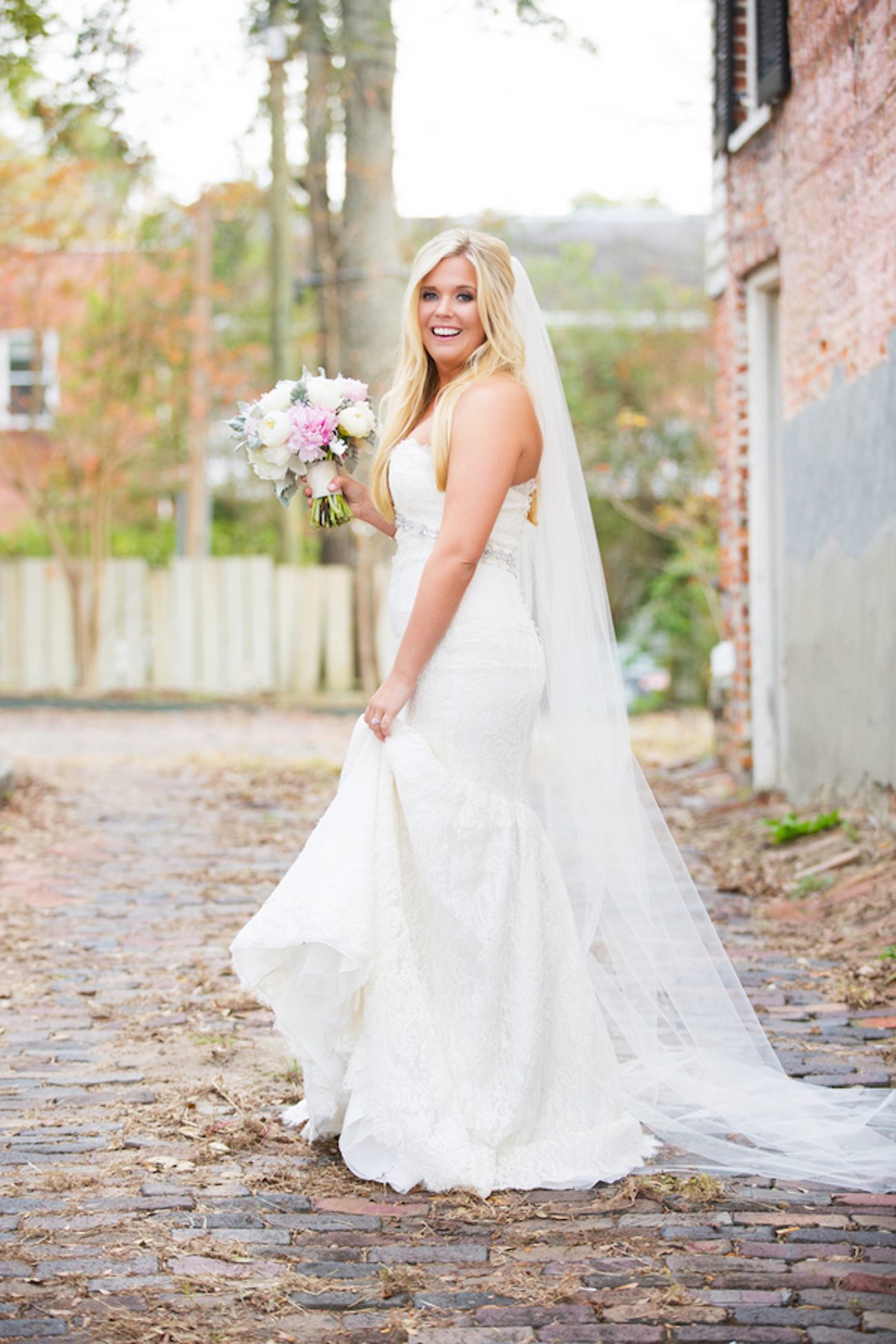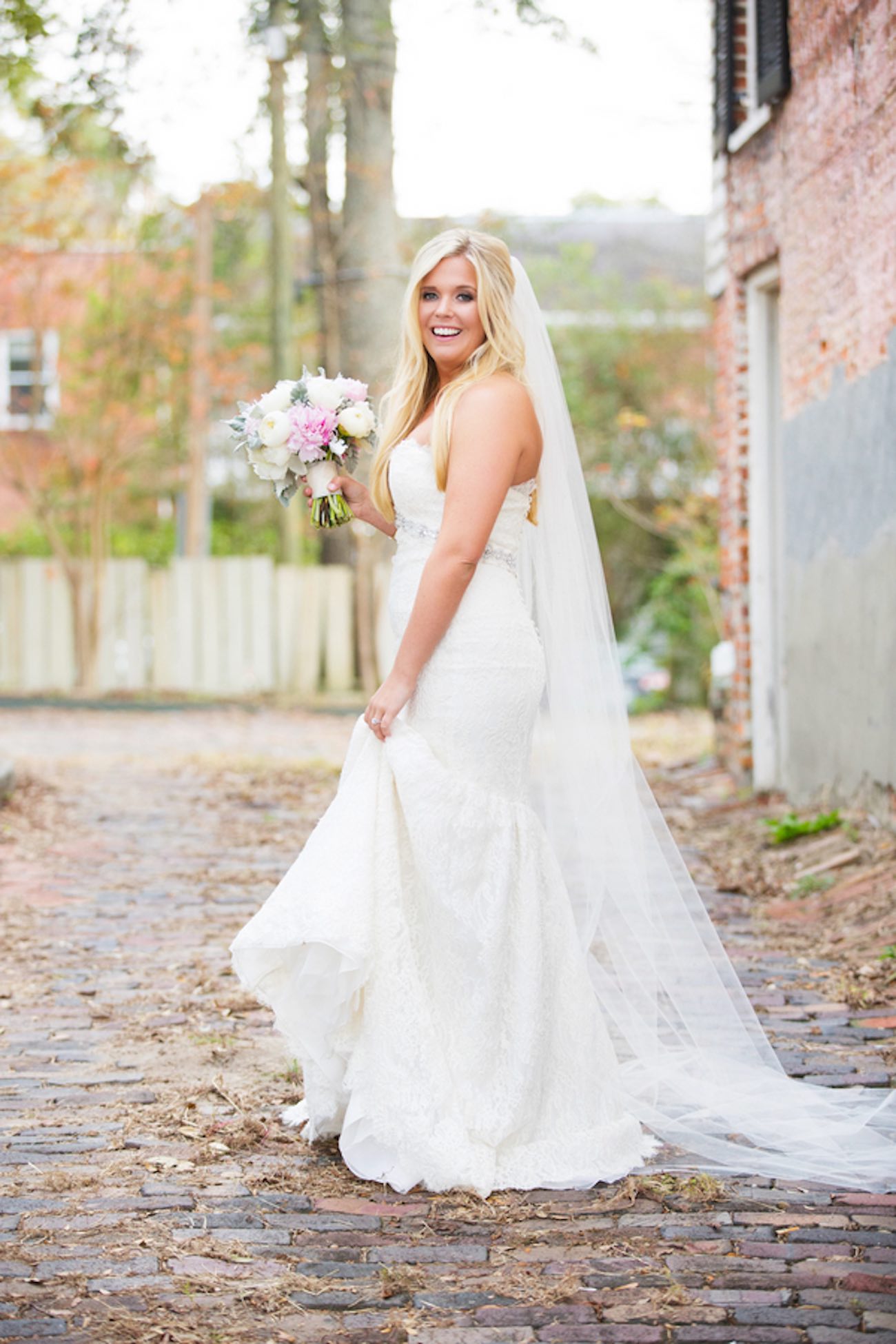 My style inspiration was "timeless". I wanted to look and feel like myself but look my prettiest. Lots of brides these days go for curls and up-dos, I opted for a style where my hair was pulled out of my face but not over-done. I really leaned on the hair and makeup team to consult me and tell me what they thought was best and boy did they come through! I was thrilled with the final result!
I wanted to have that "moment" where I just knew it was my dress, like you see on "Say Yes to the Dress" and I totally did. I was looking for a dress that felt timeless, like I could look at pictures in 20, 30, 40 years from now and still love. It was the second dress I tried on! So easy! I loved the lace eyelets at the top of the dress and added the sparkle belt as a little touch of glitz and glamour. It felt great and moved exactly how I had pictured.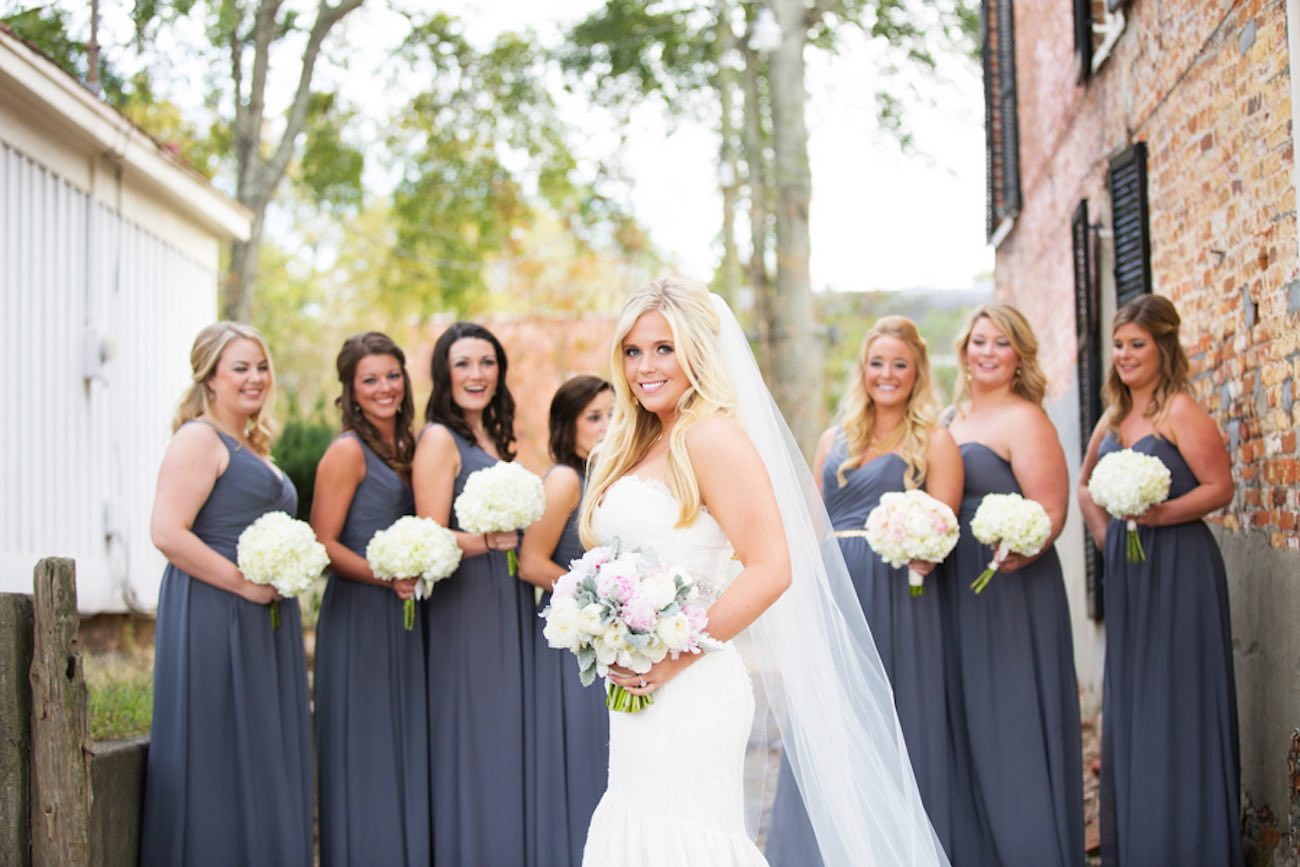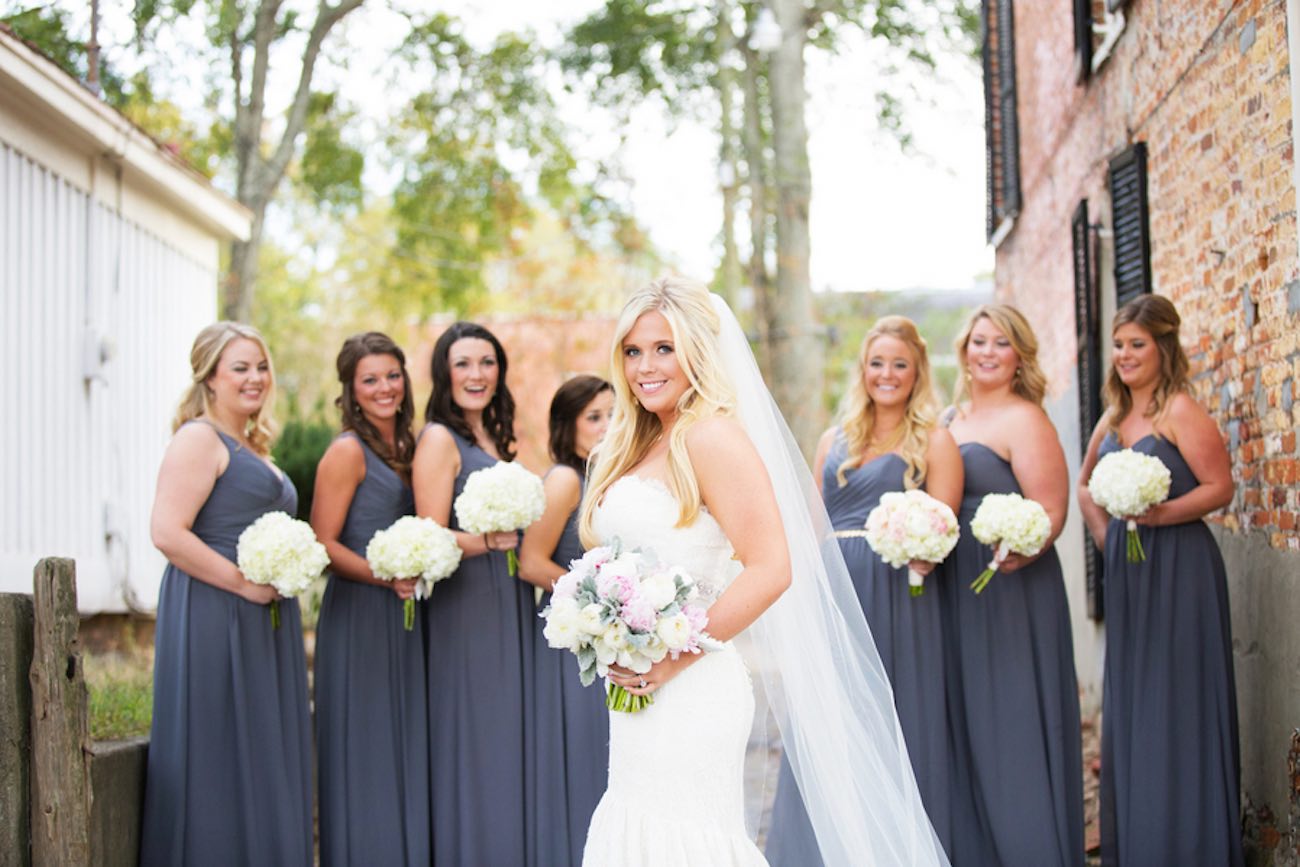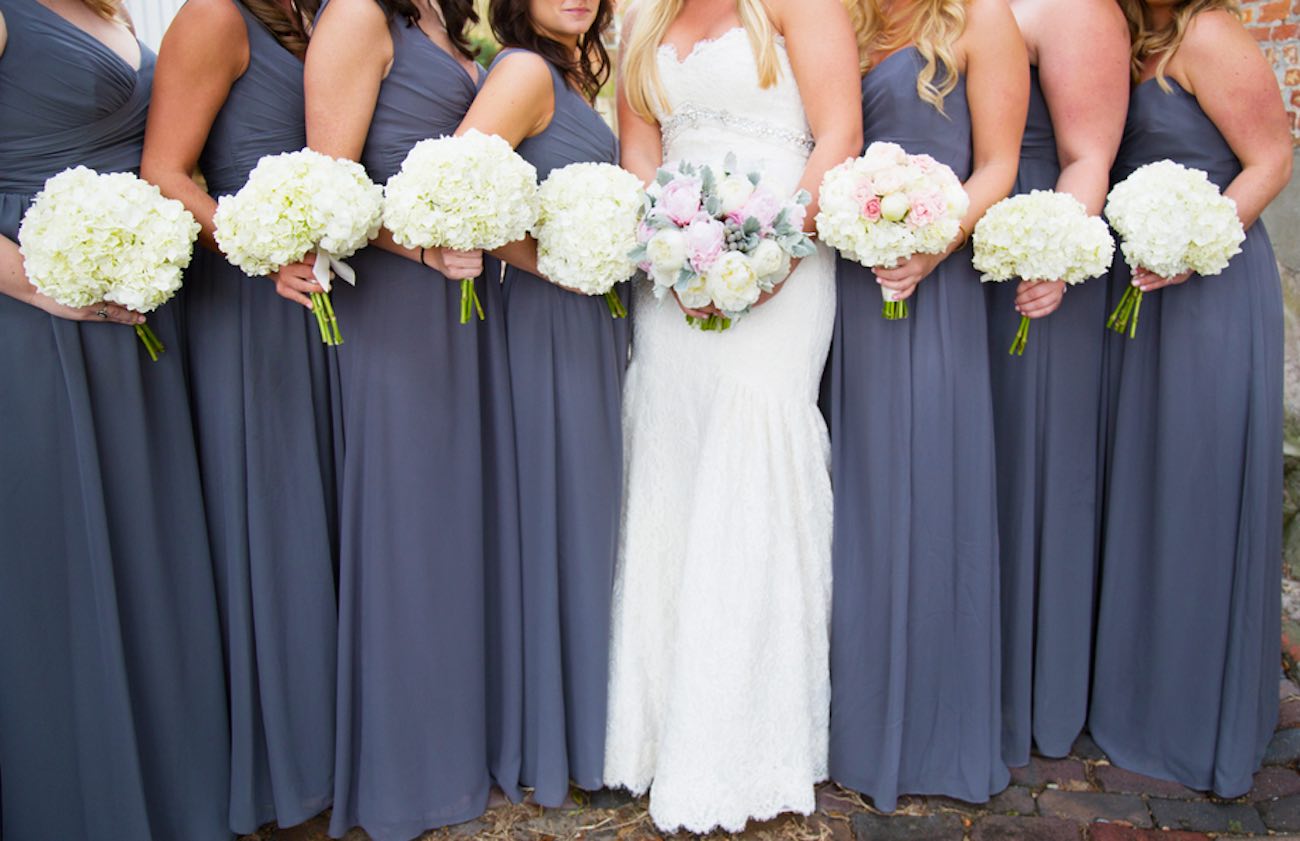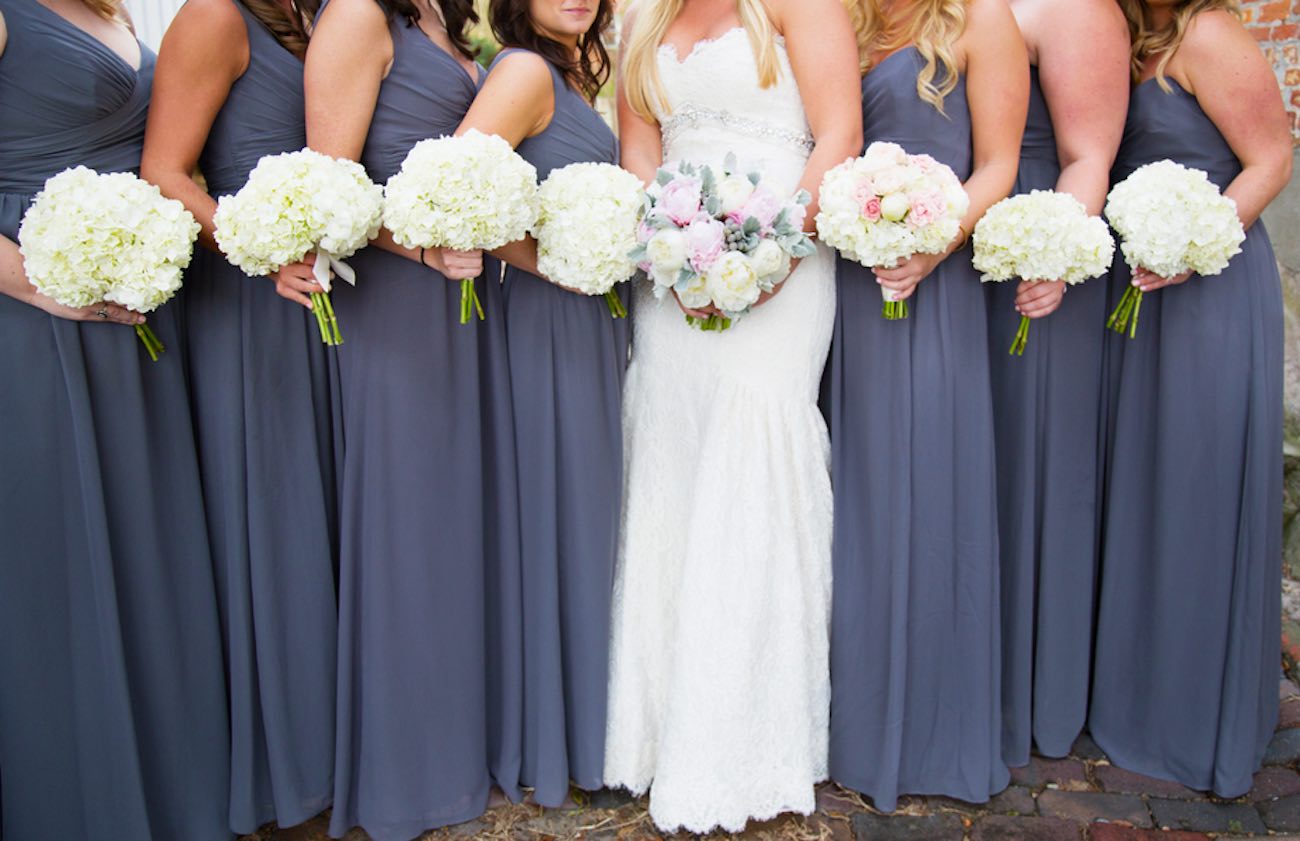 Our bridal party wore Alfred Angelo one shouldered, floor length, grey gowns. They all wore their hair mostly down with natural makeup.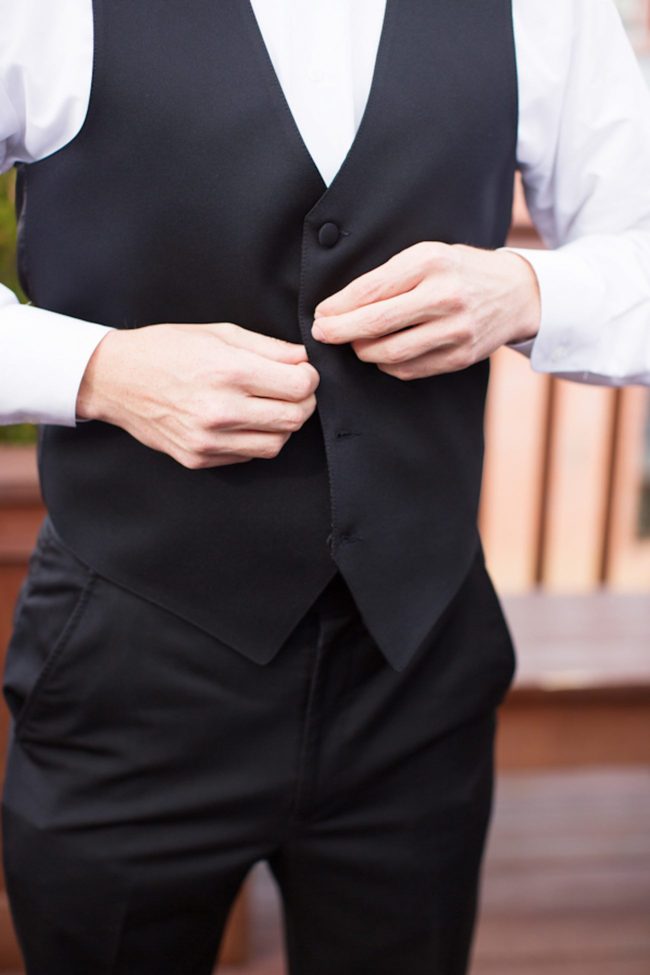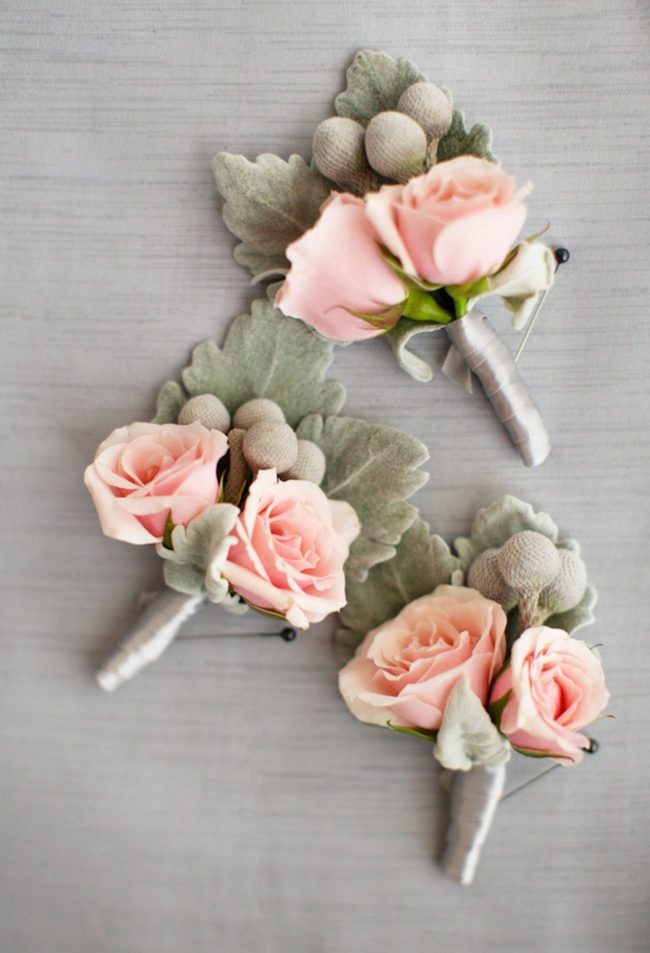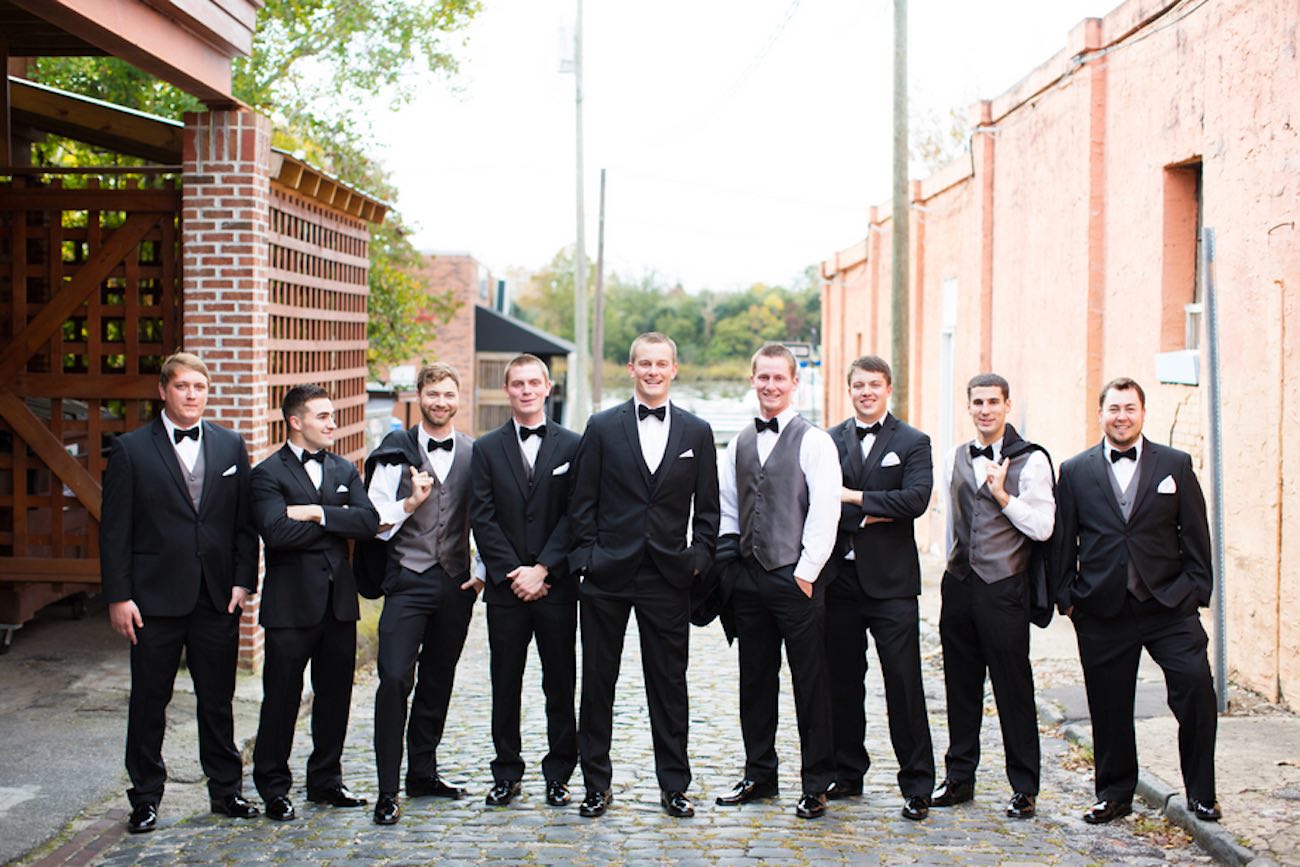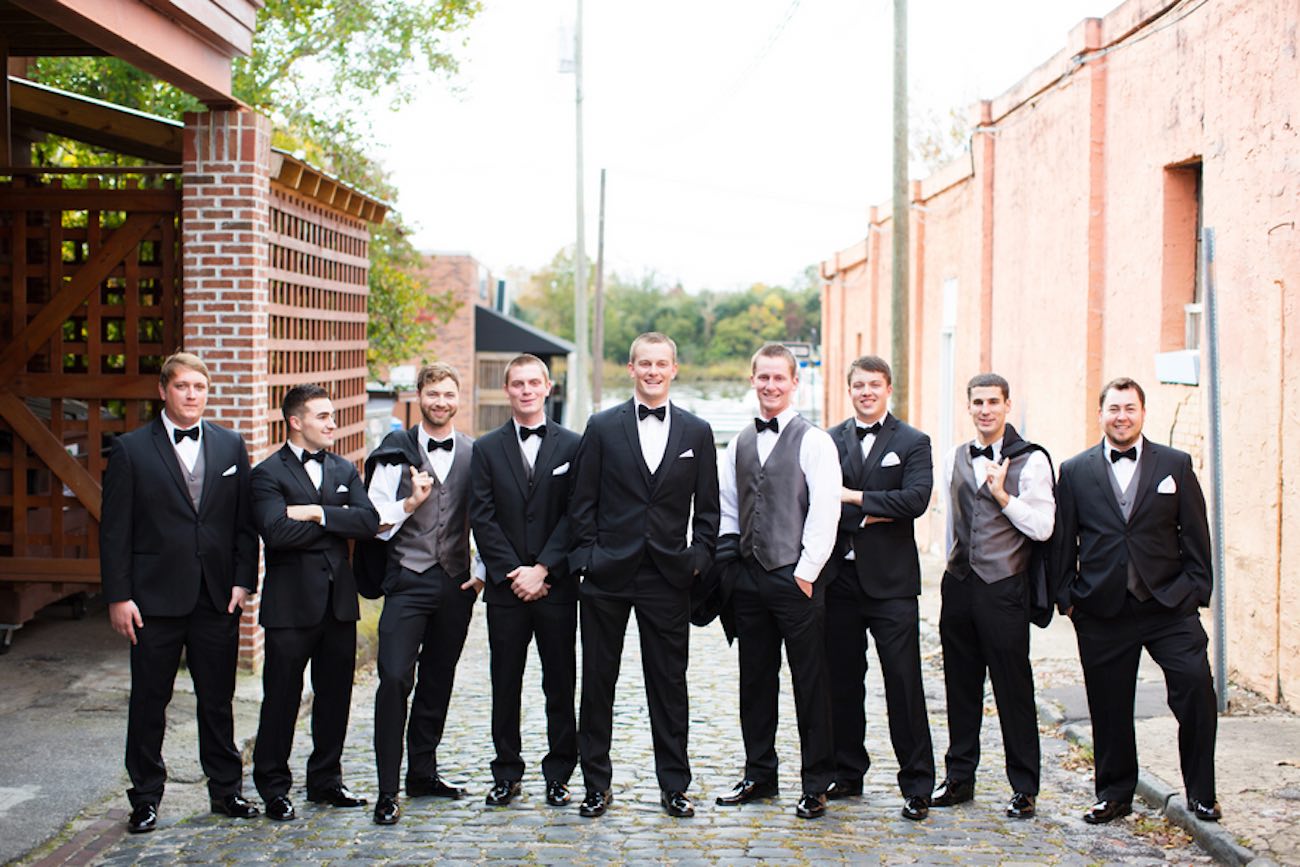 Michael wore Vera Wang Black- sticking to that classic, timeless look!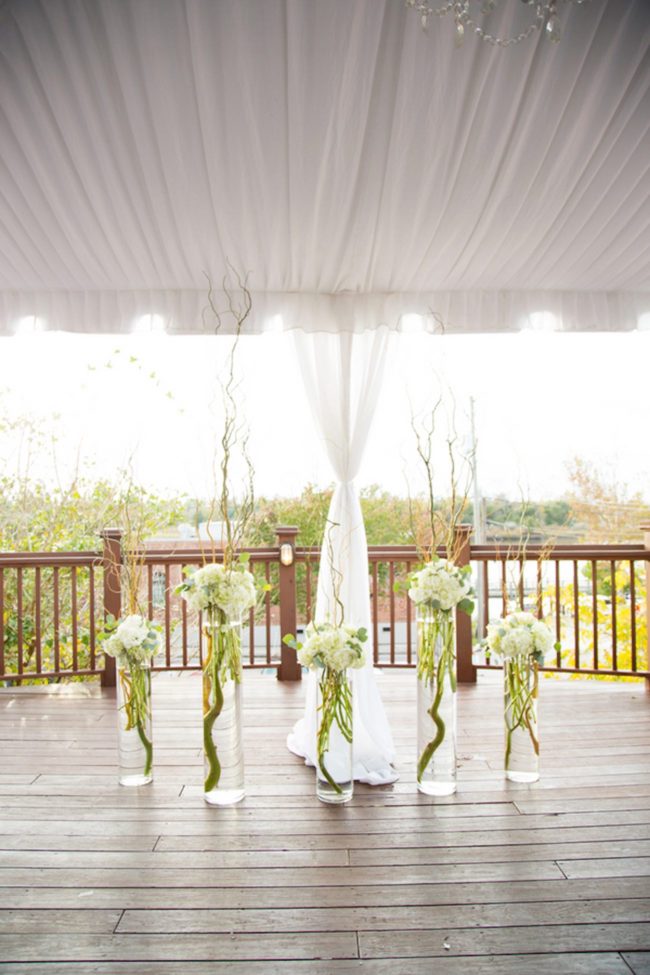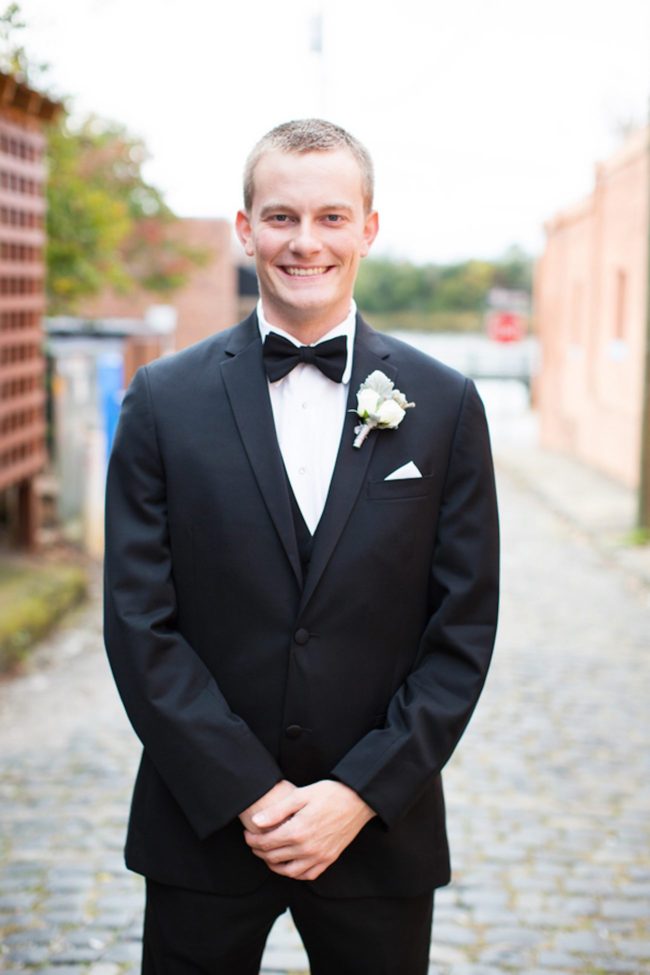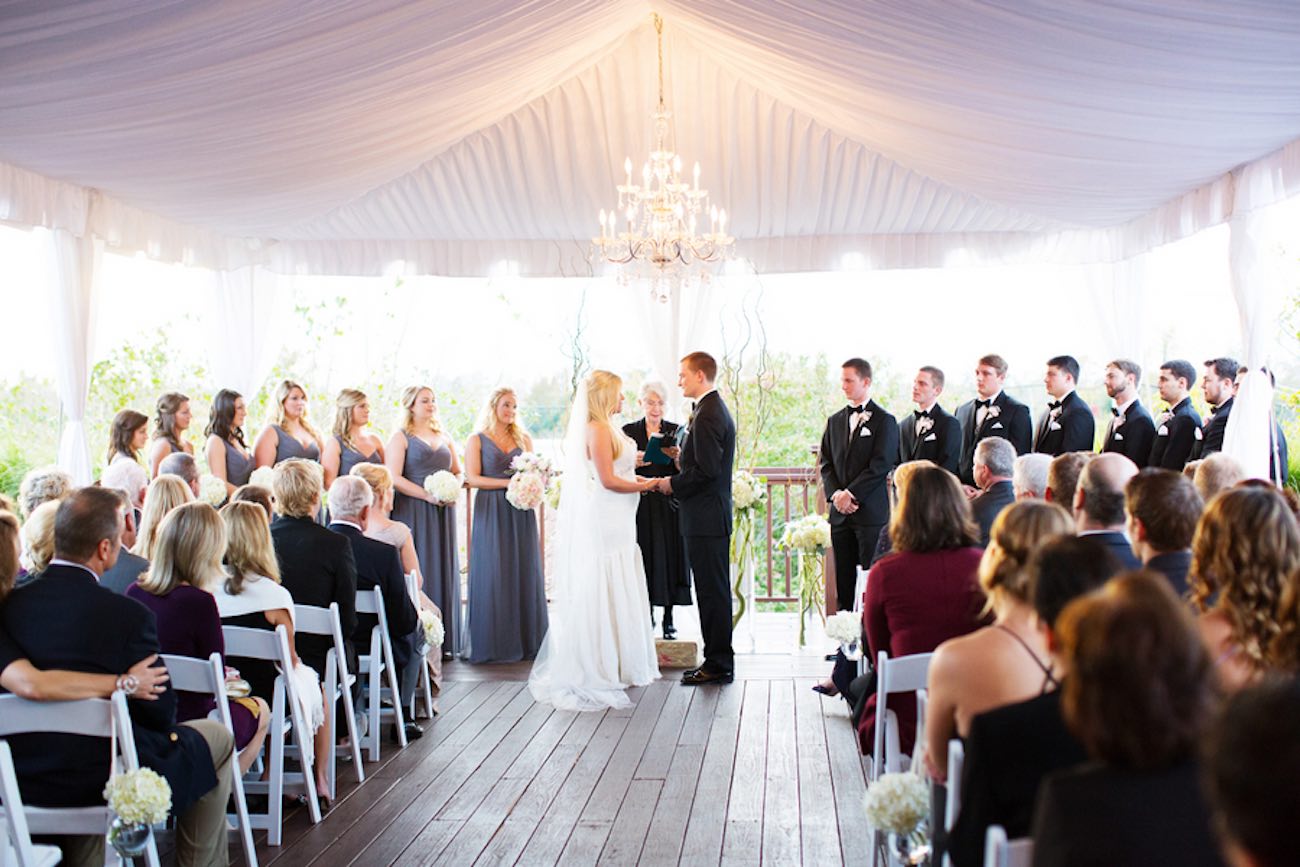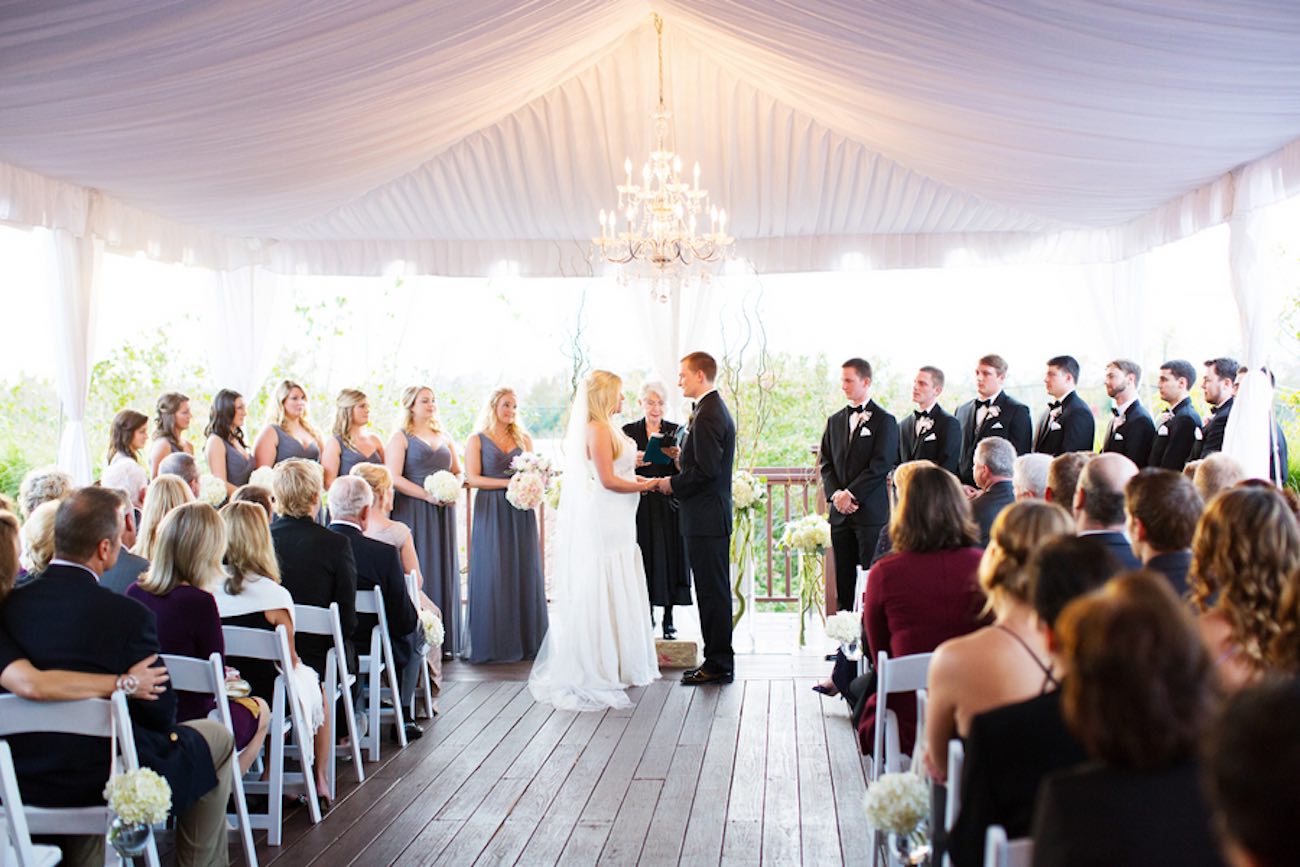 Our wedding ceremony was short and sweet. I walked down the aisle to A Thousand Years by the Piano Guys. The ceremony area was decorated with lots of curly twigs, hydrangeas and two gorgeous chandeliers. We didn't want it to look overdone.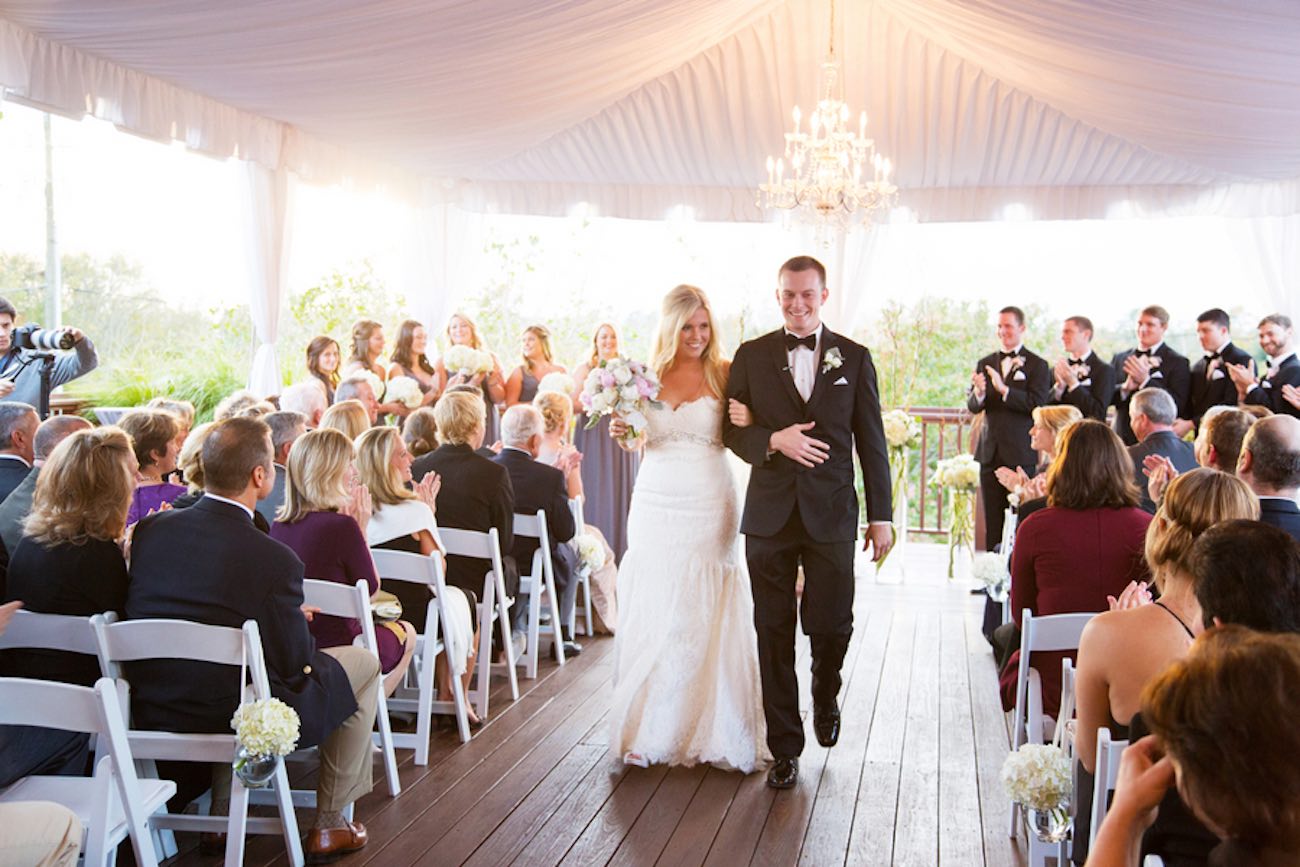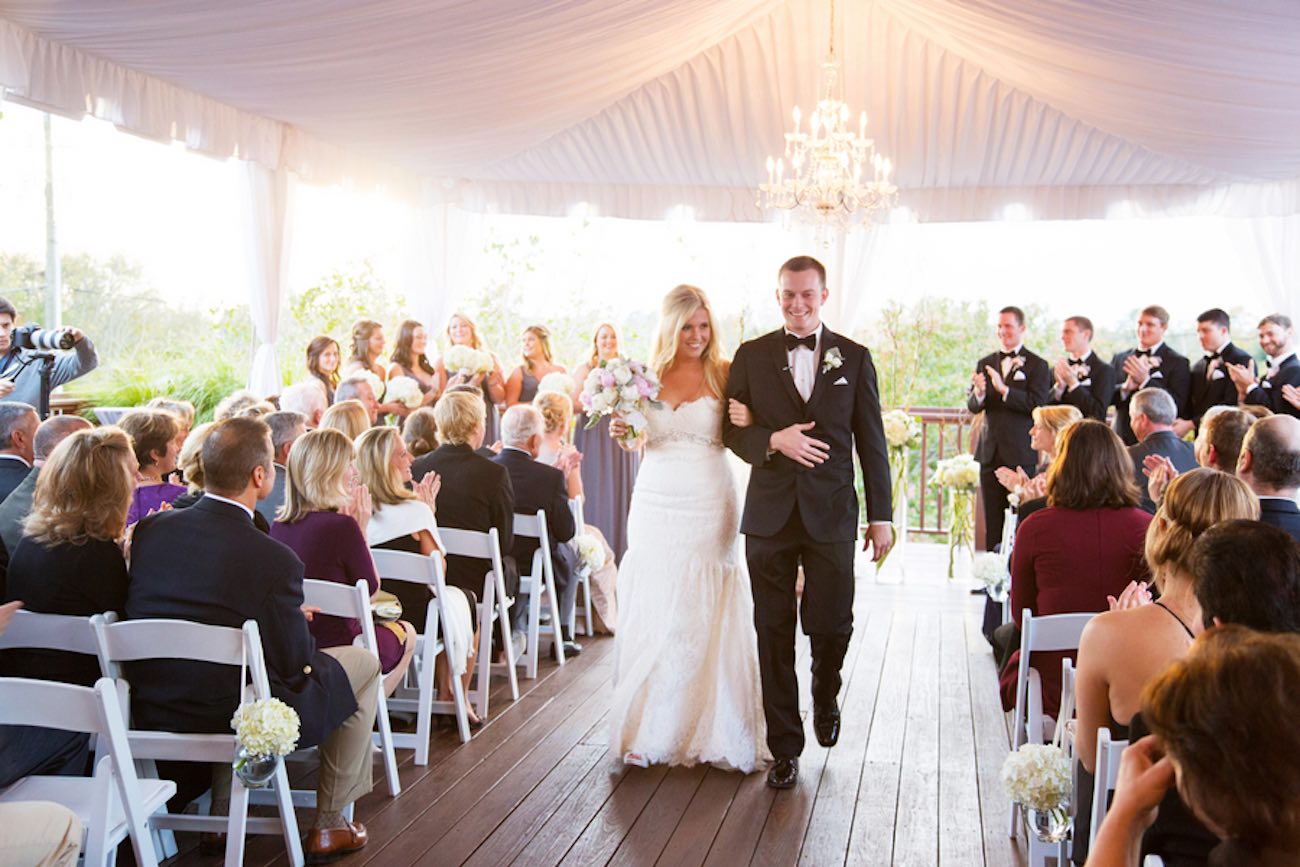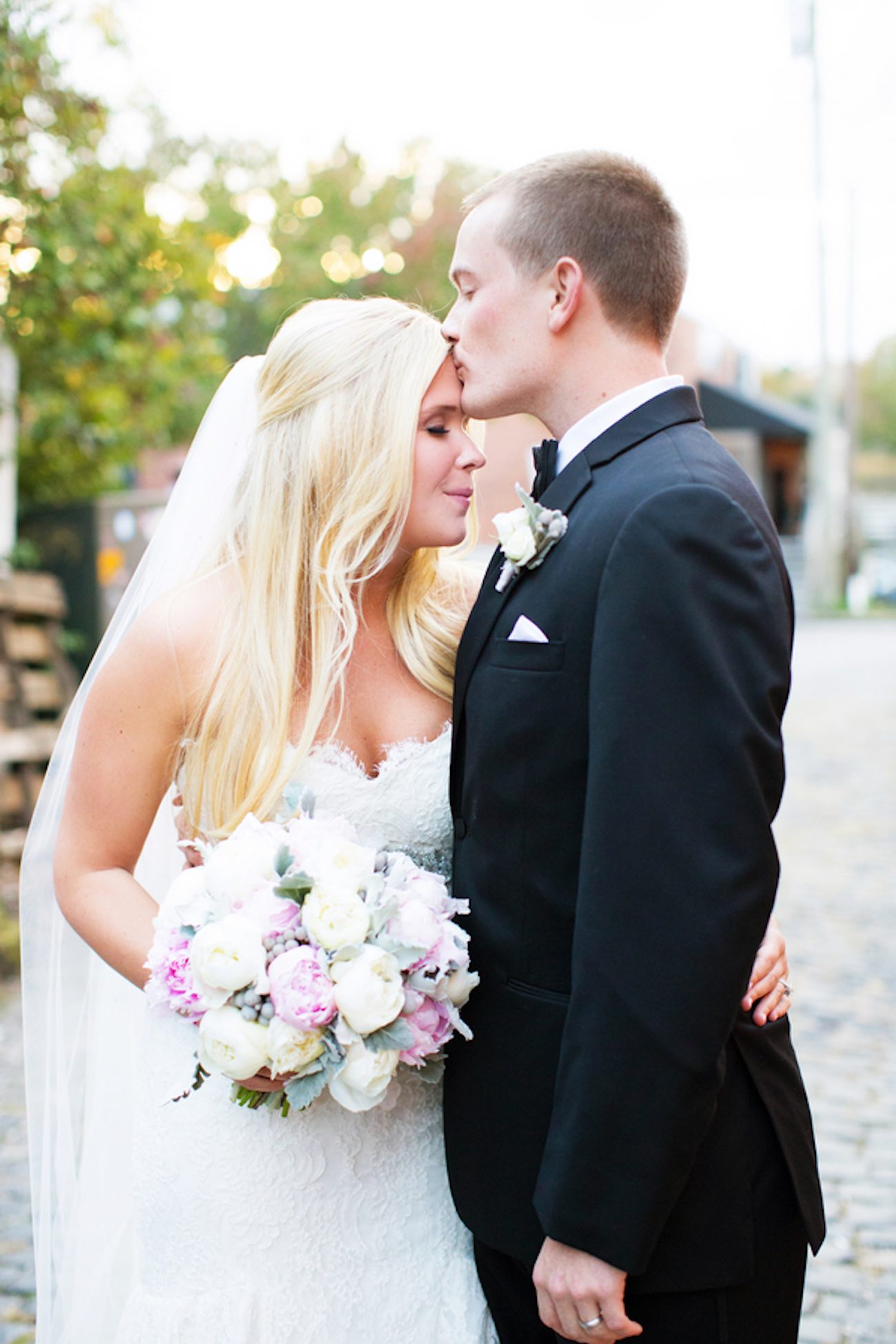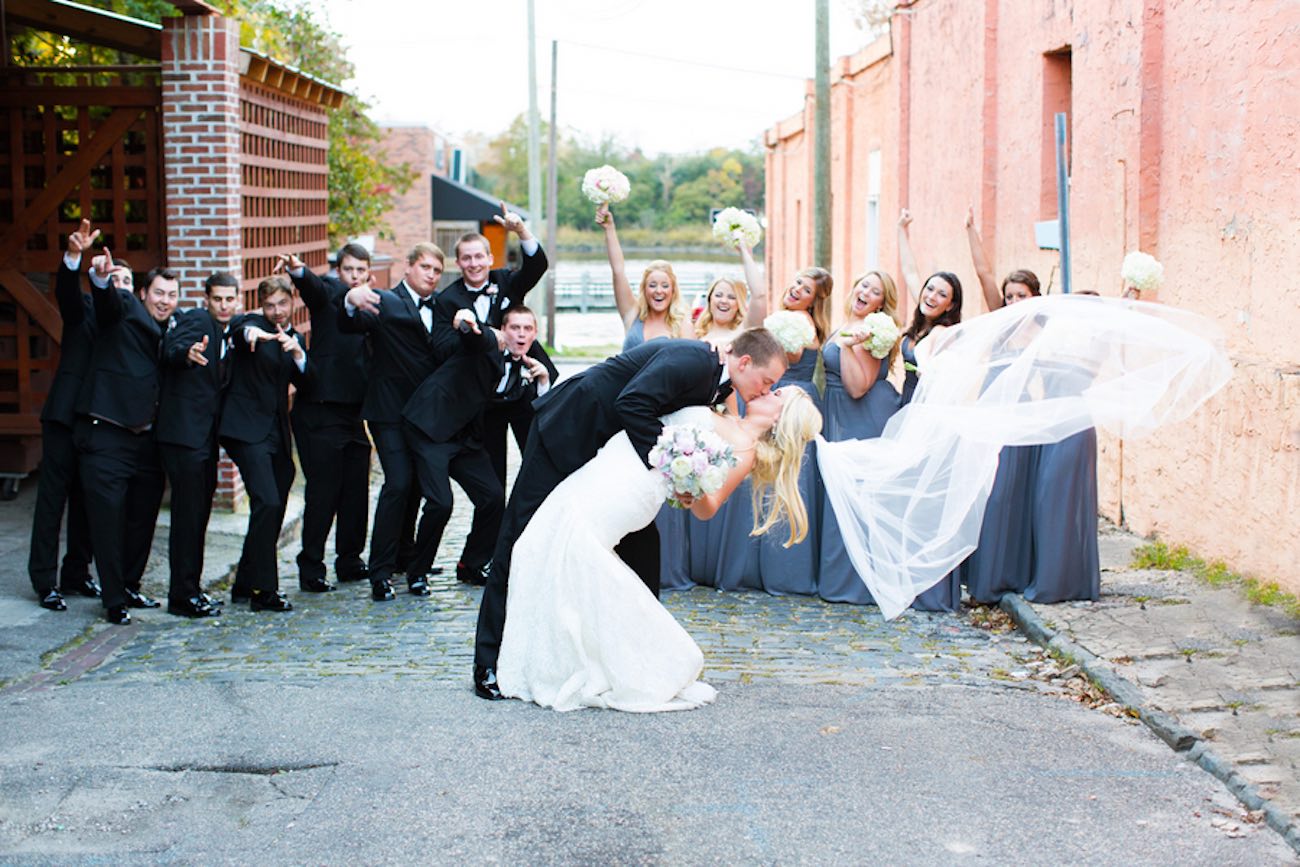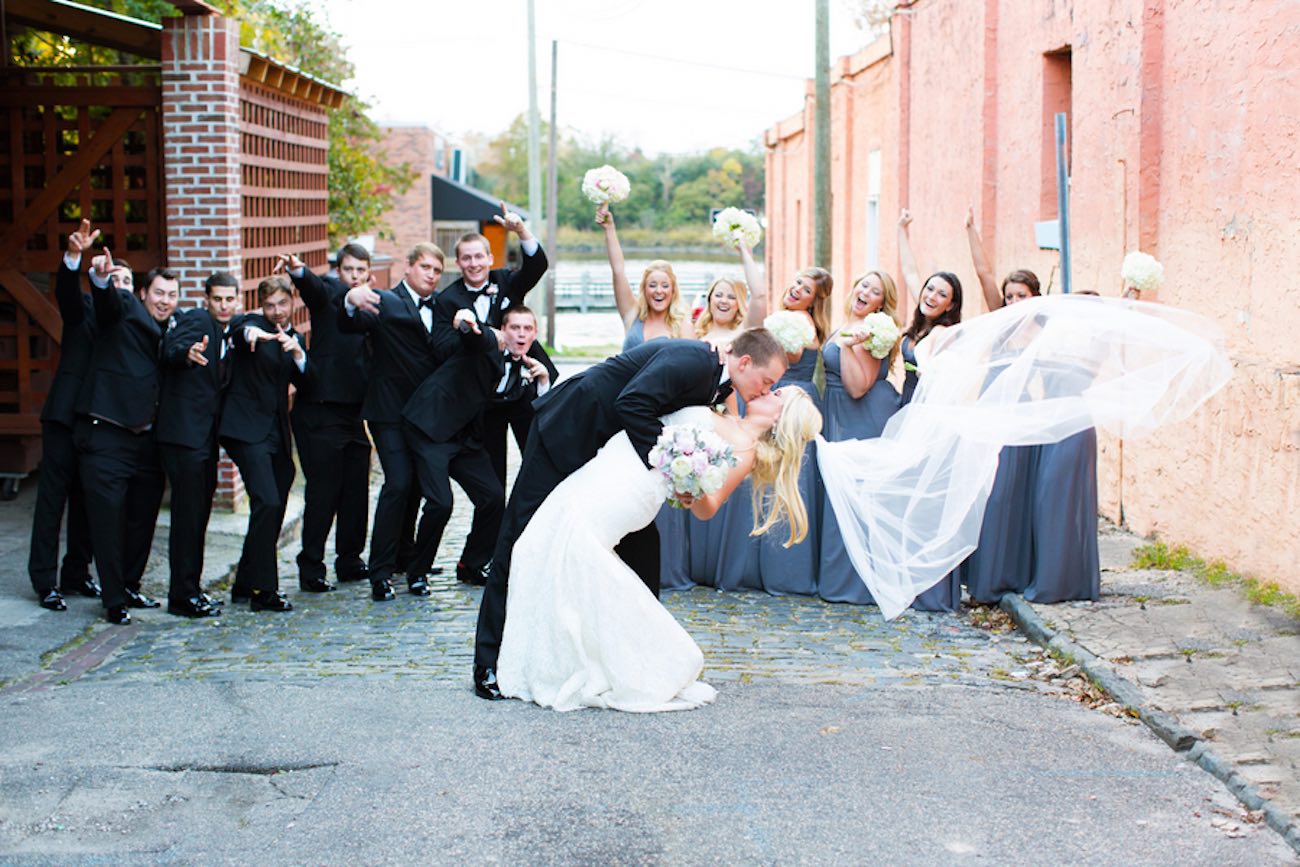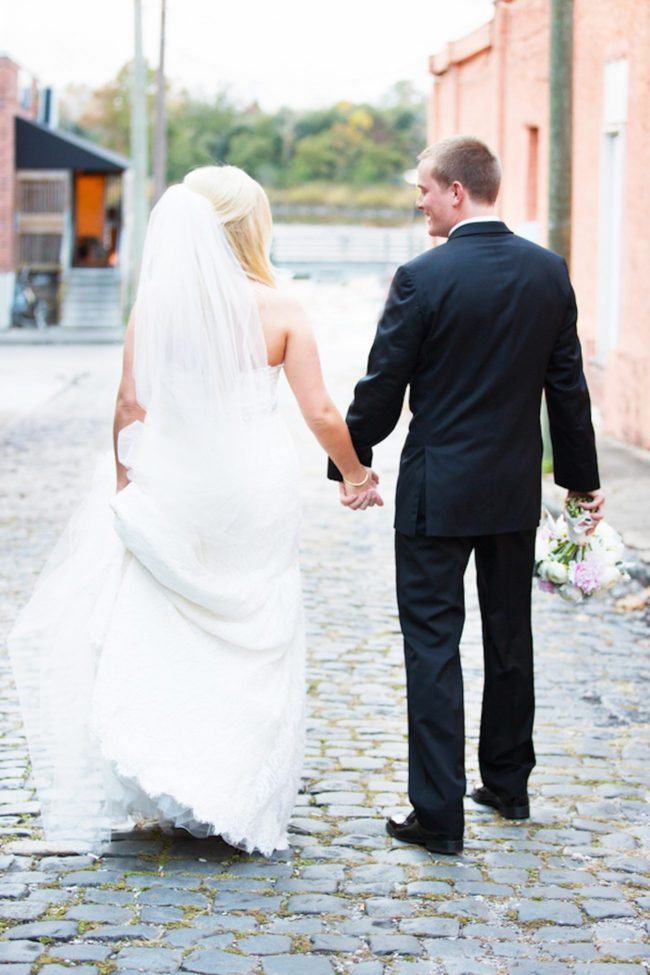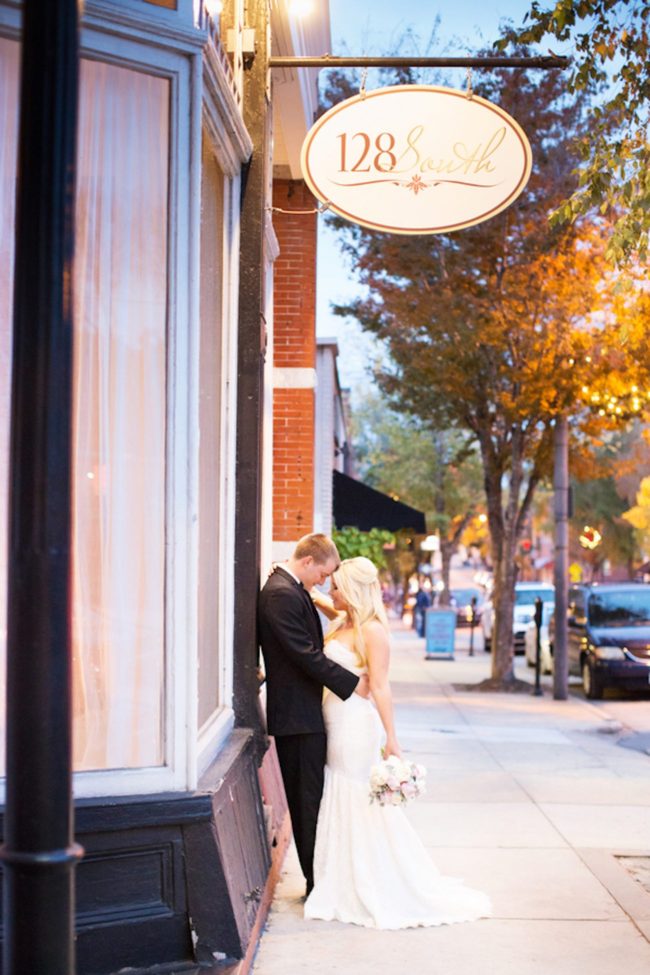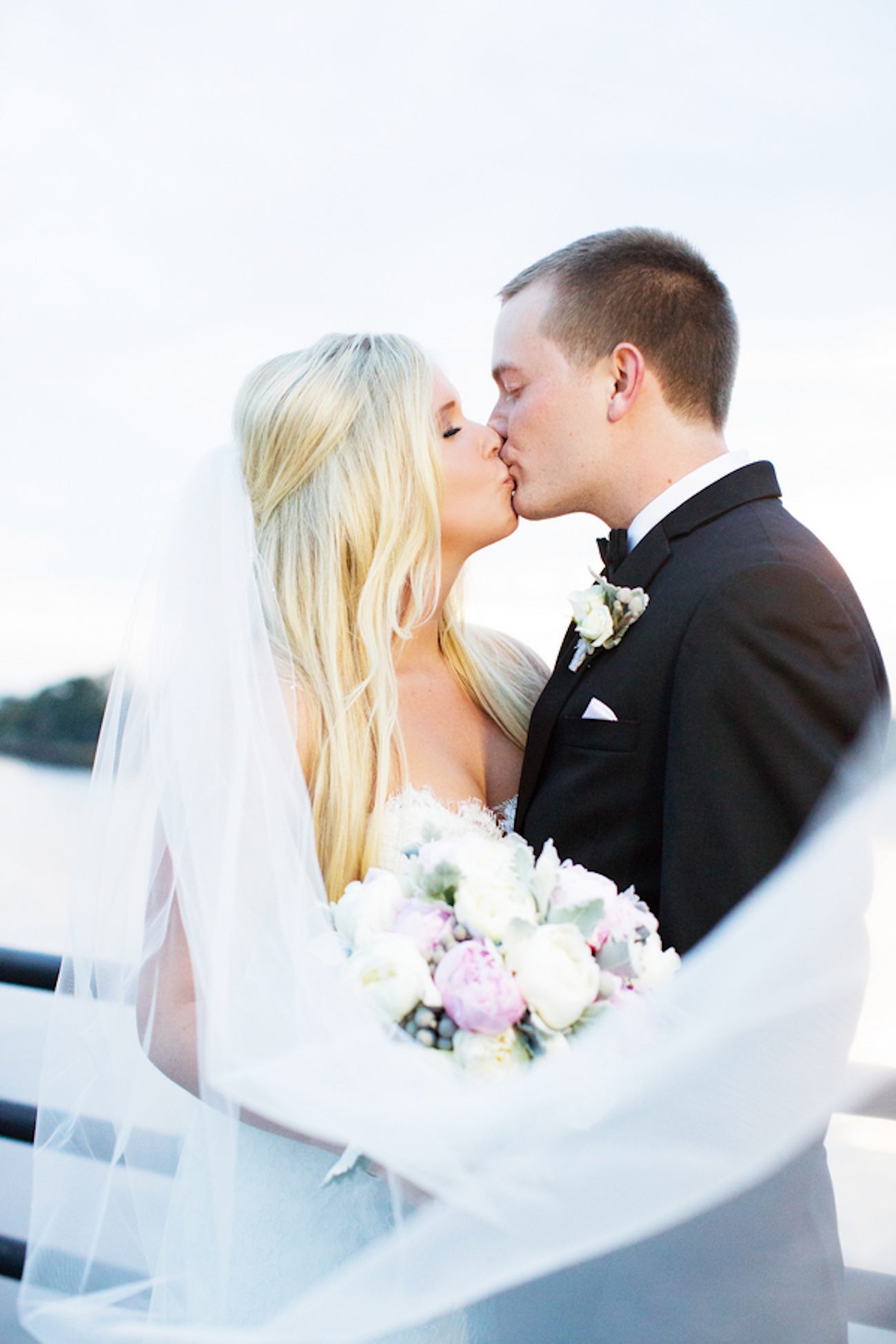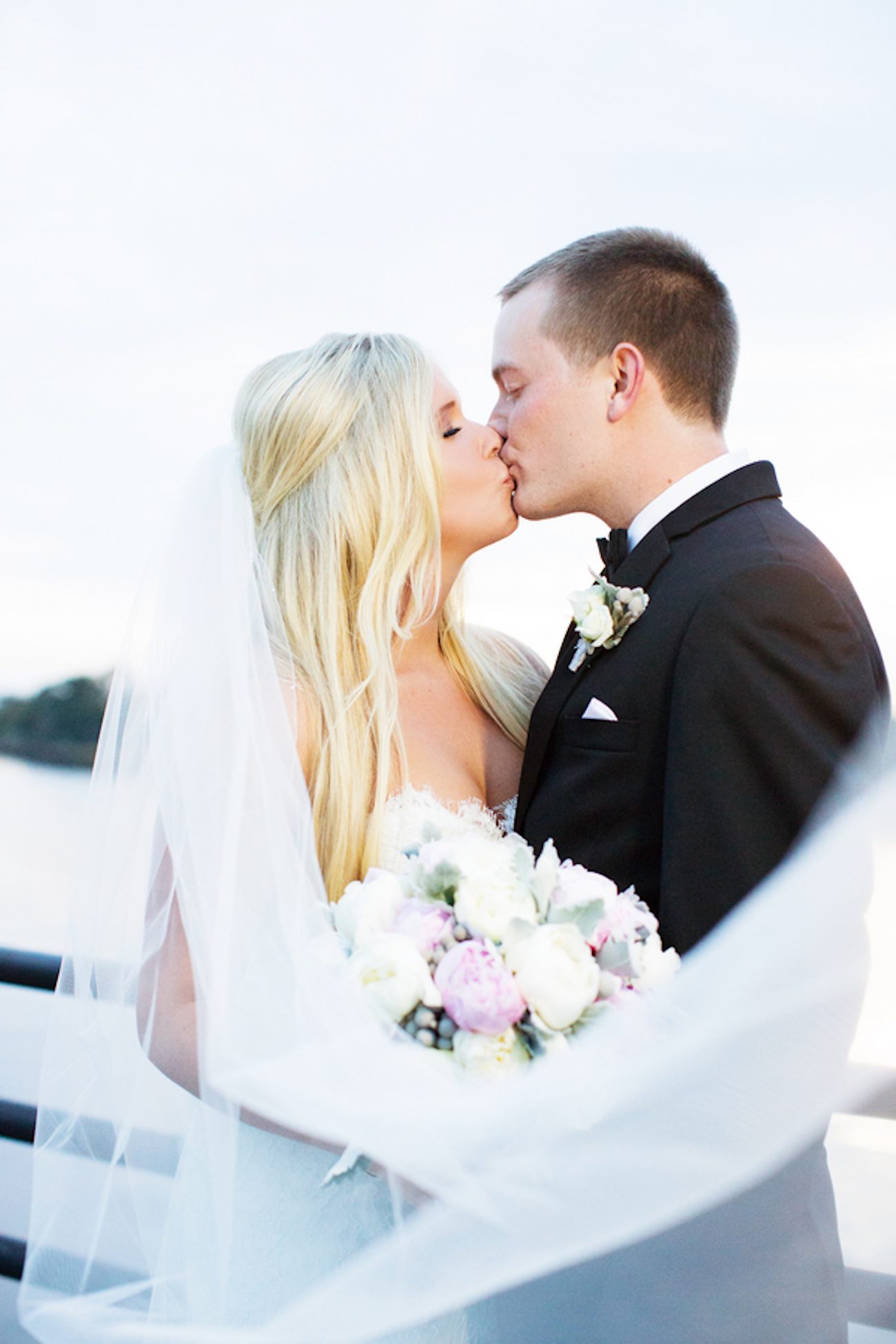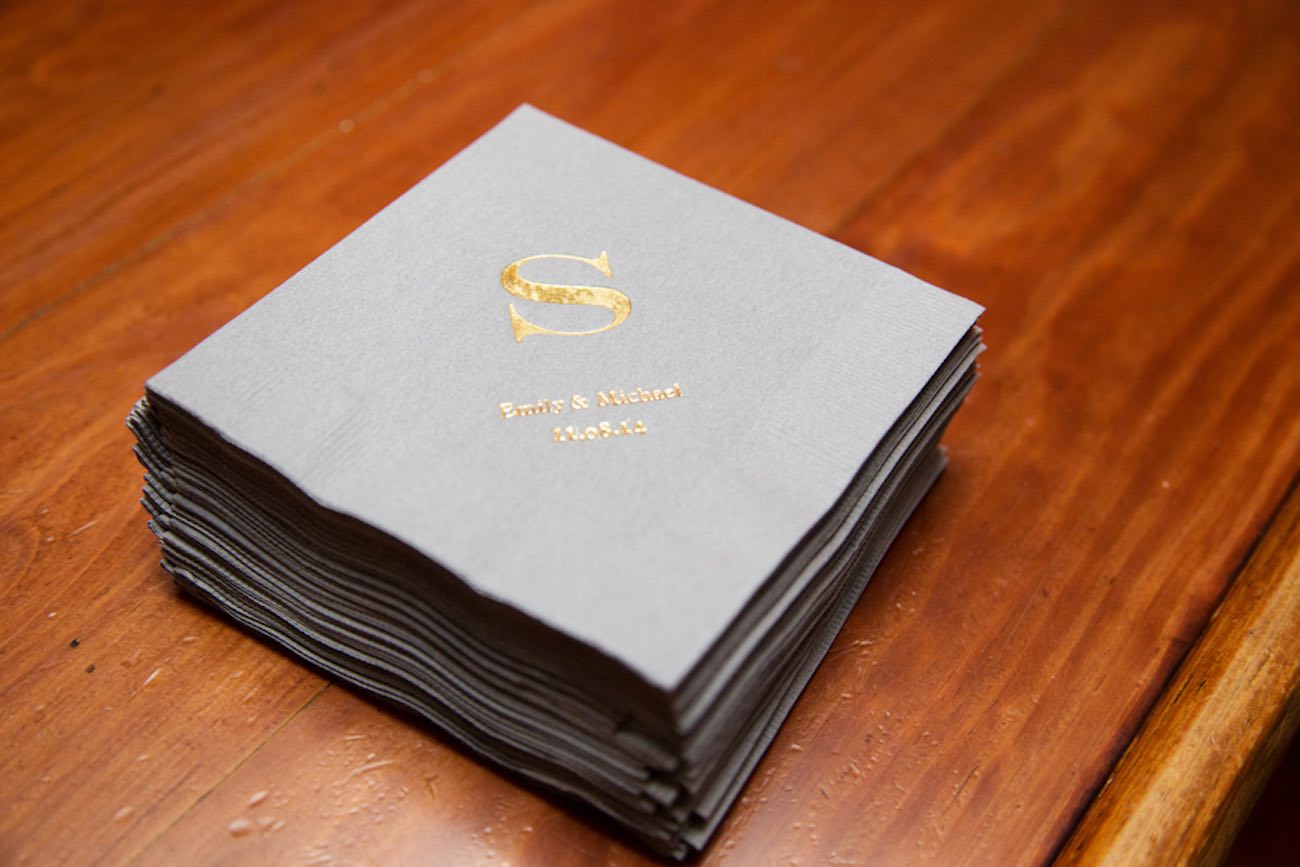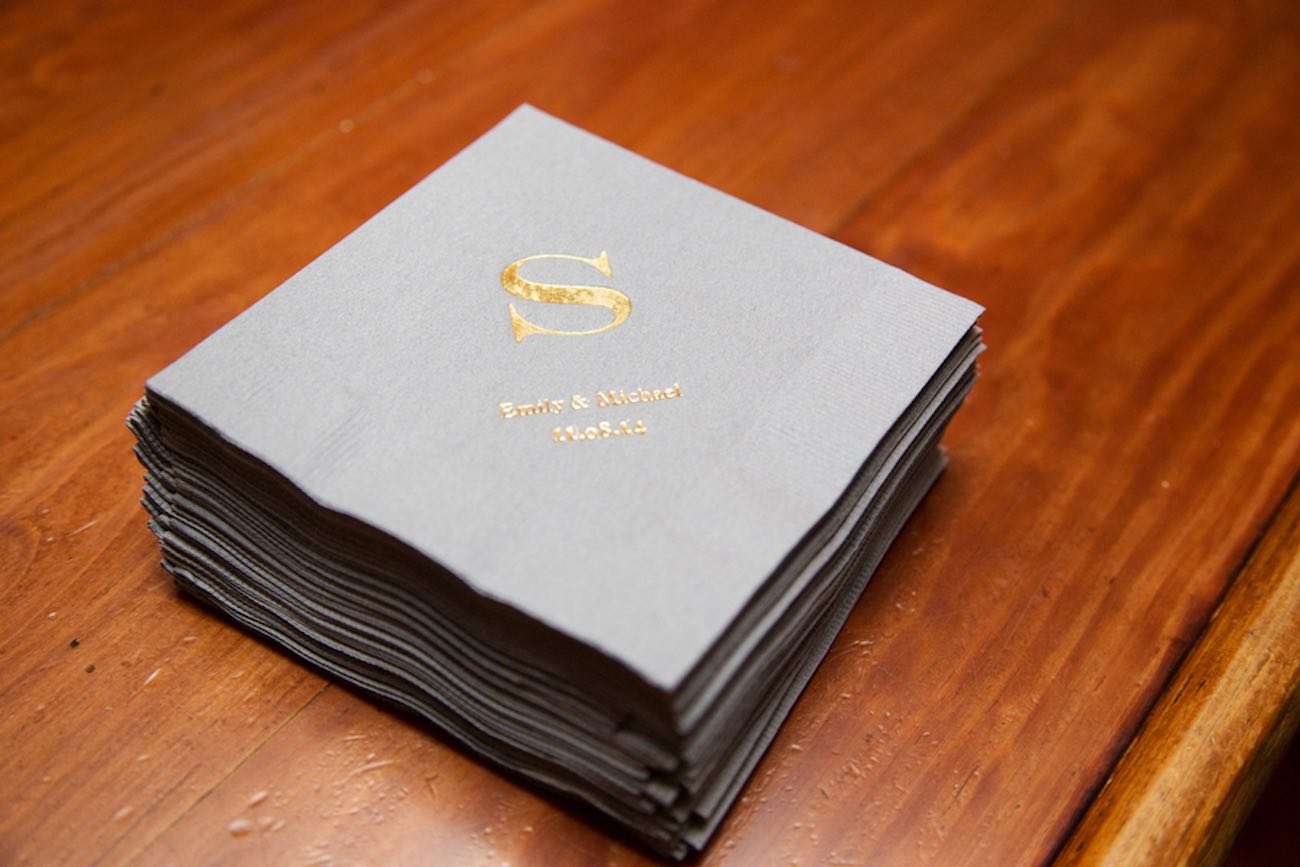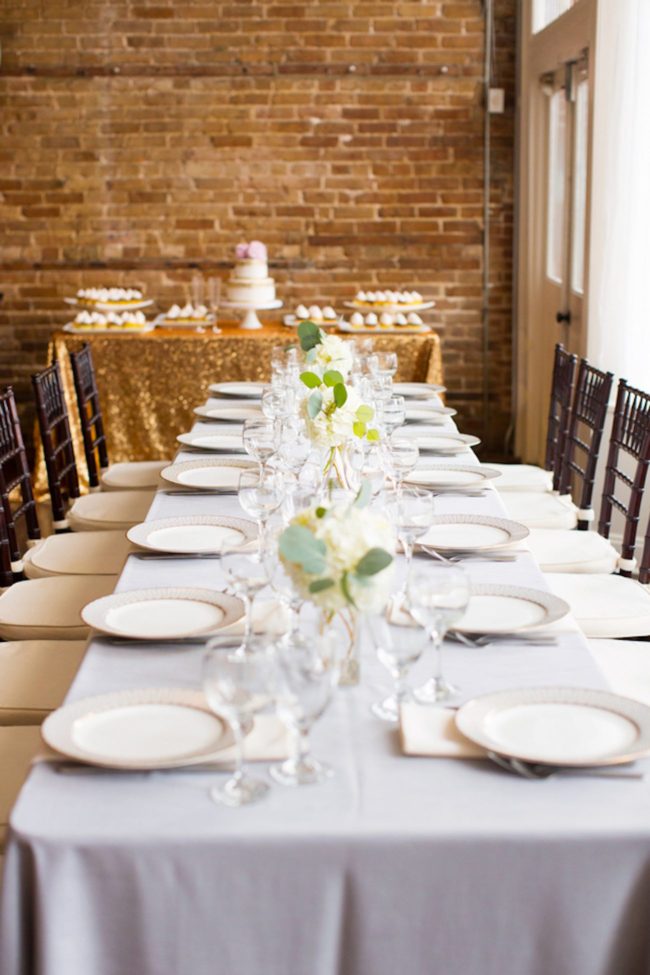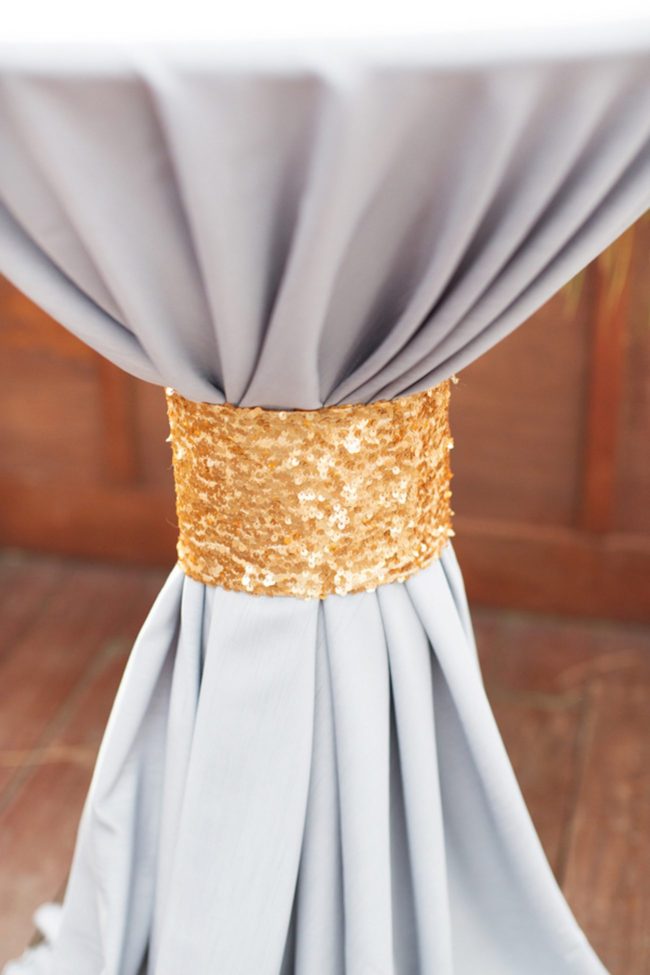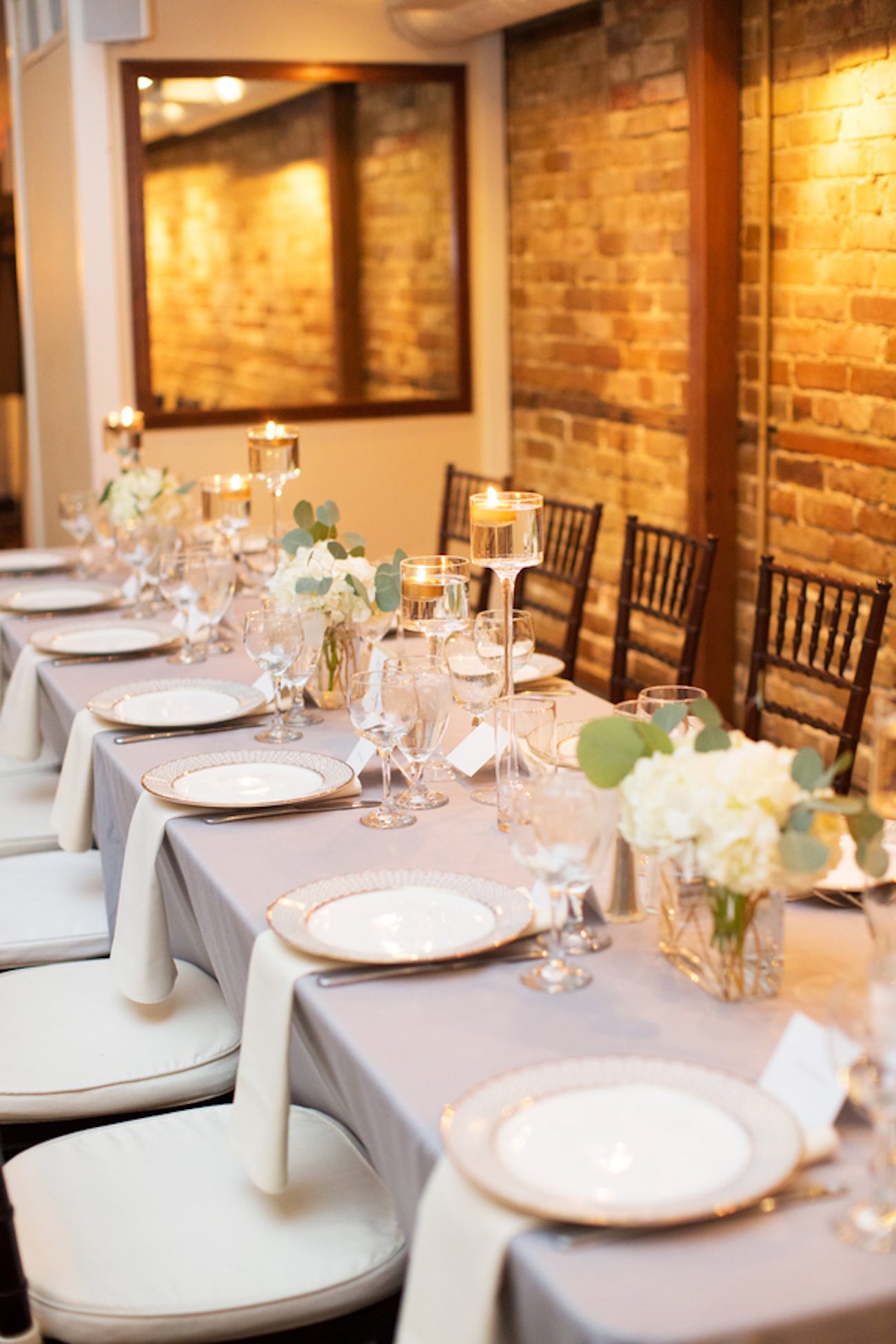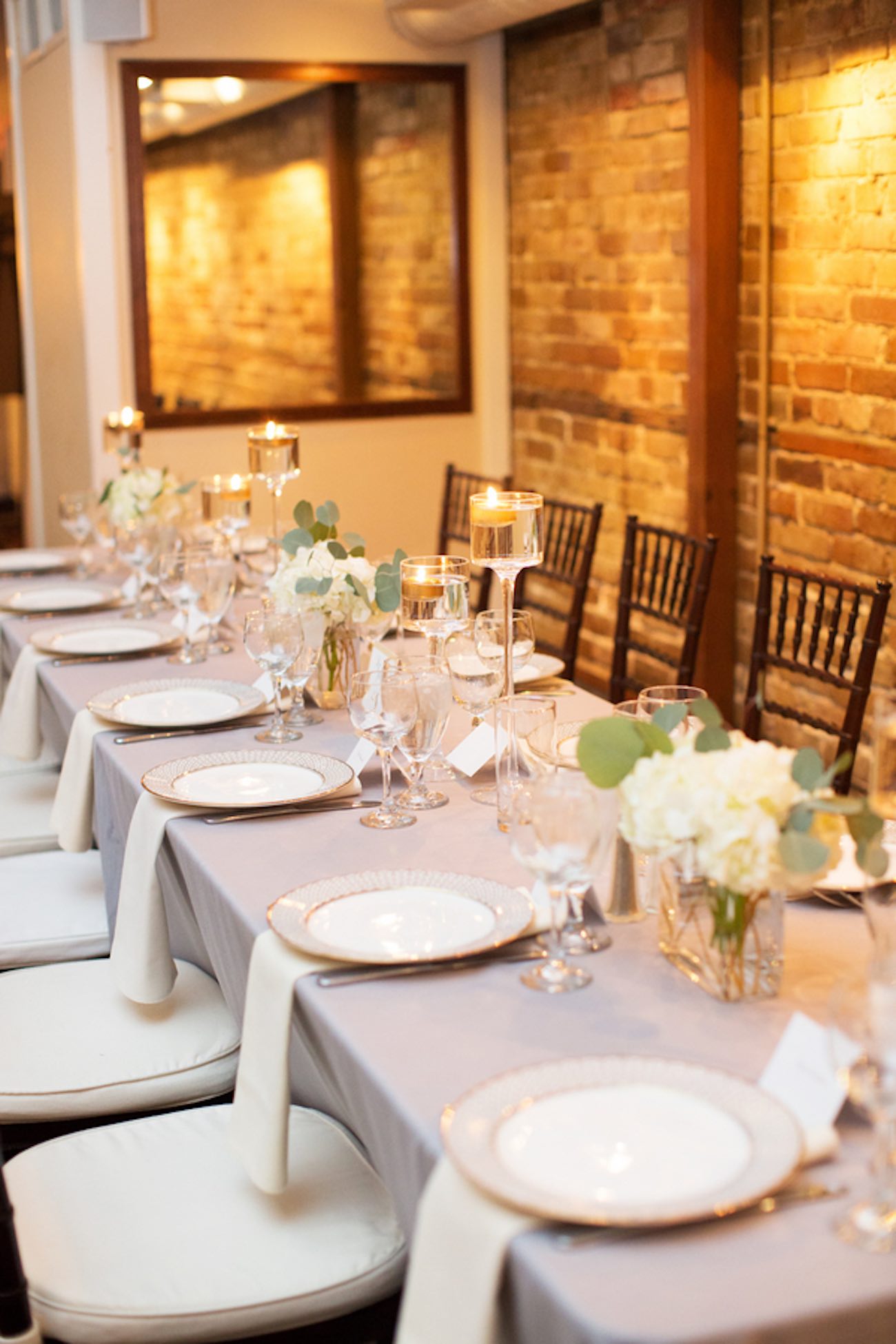 For the reception we stuck to peonies, willowy twigs, hydrangea and lots of glass votives with floating candles. Our photographers, Magnolia Photography, put together a gorgeous white linen cover book with a collection of our engagement photos in it where people could sign!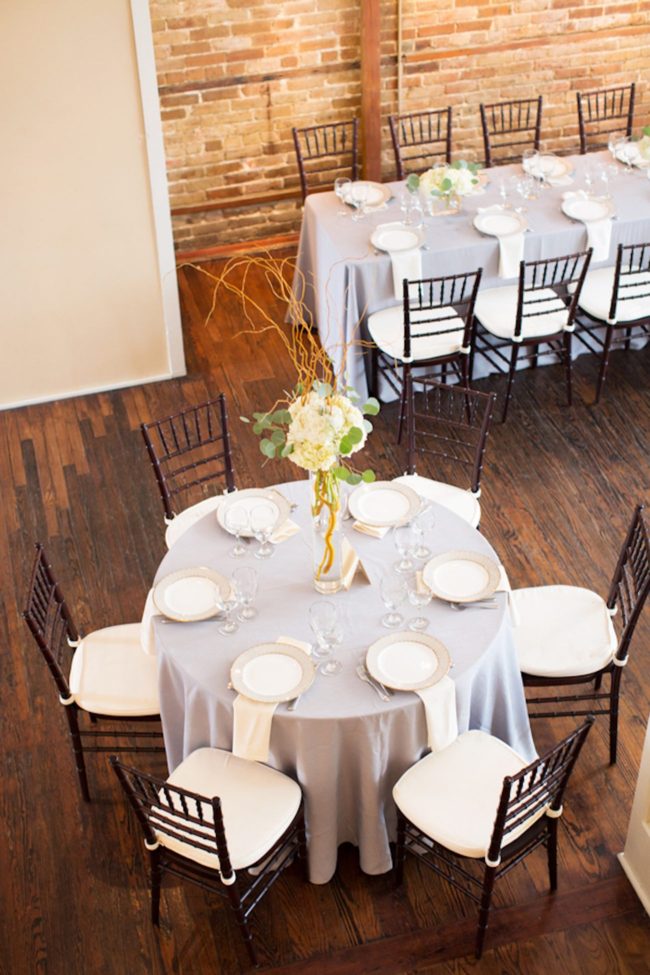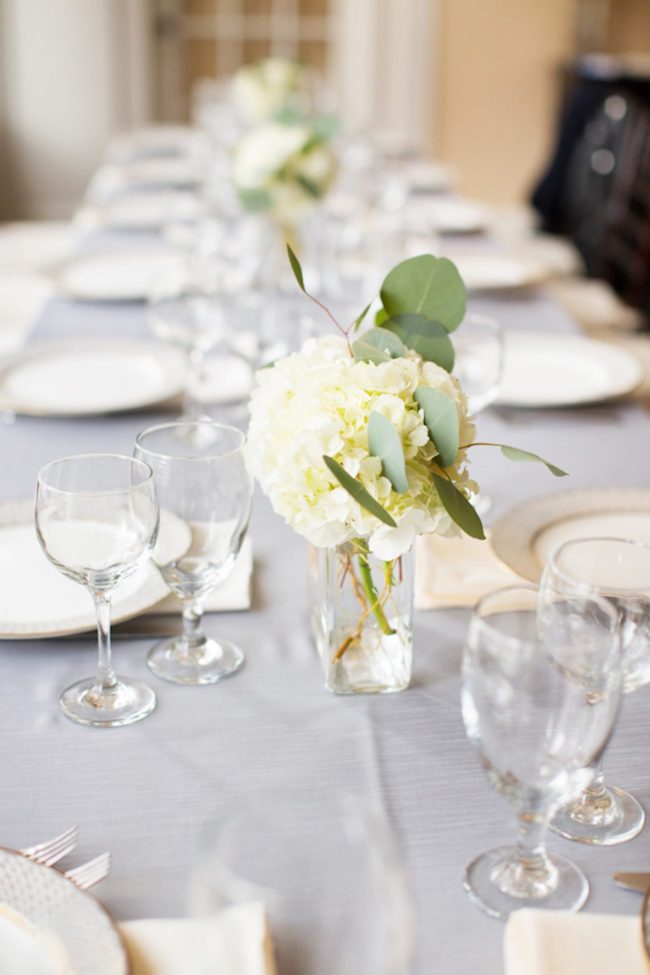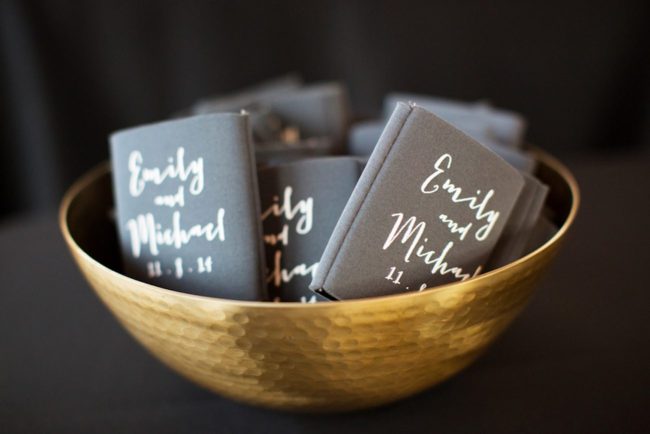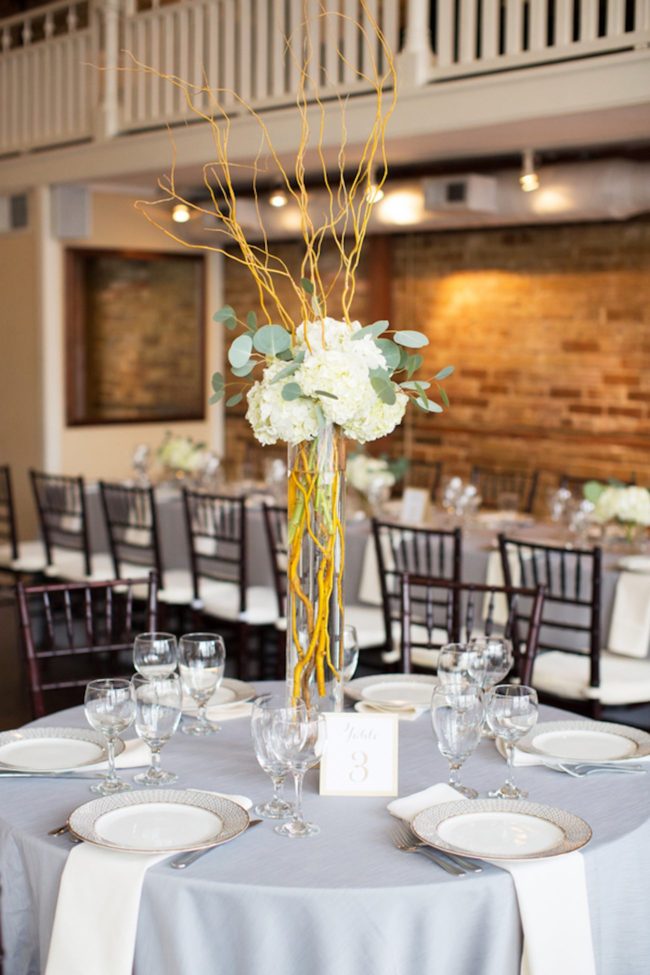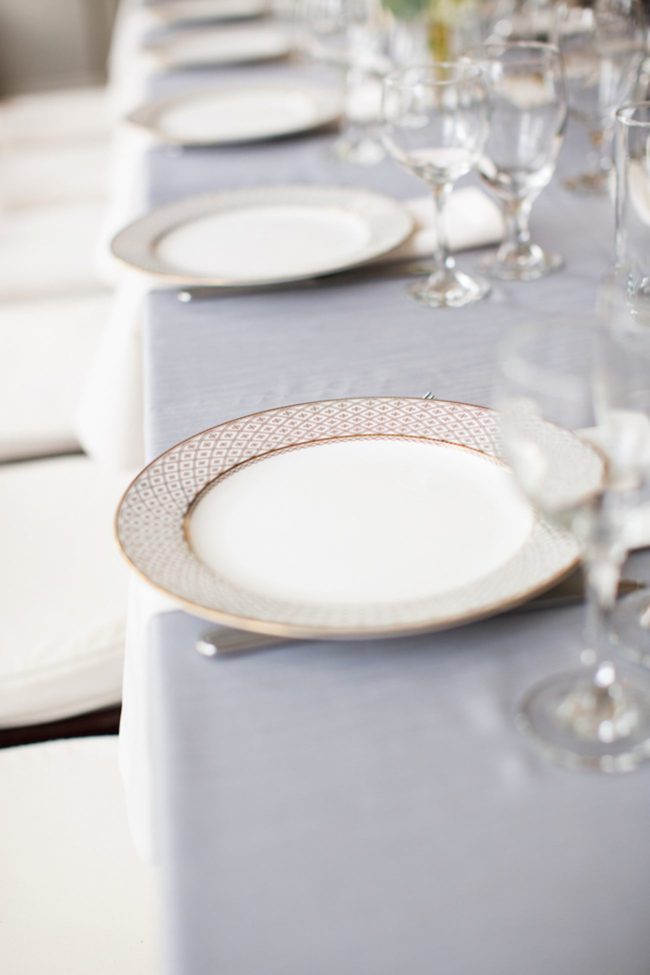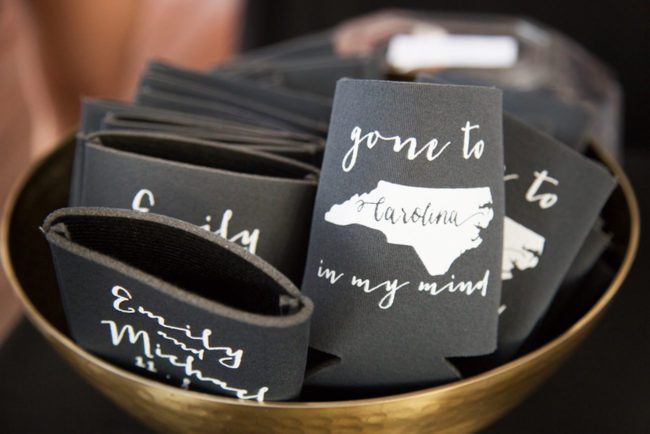 We had koozies made that said "Gone to Carolina in My Mind"- a shoutout to James Taylor, a favorite of the bride's mother.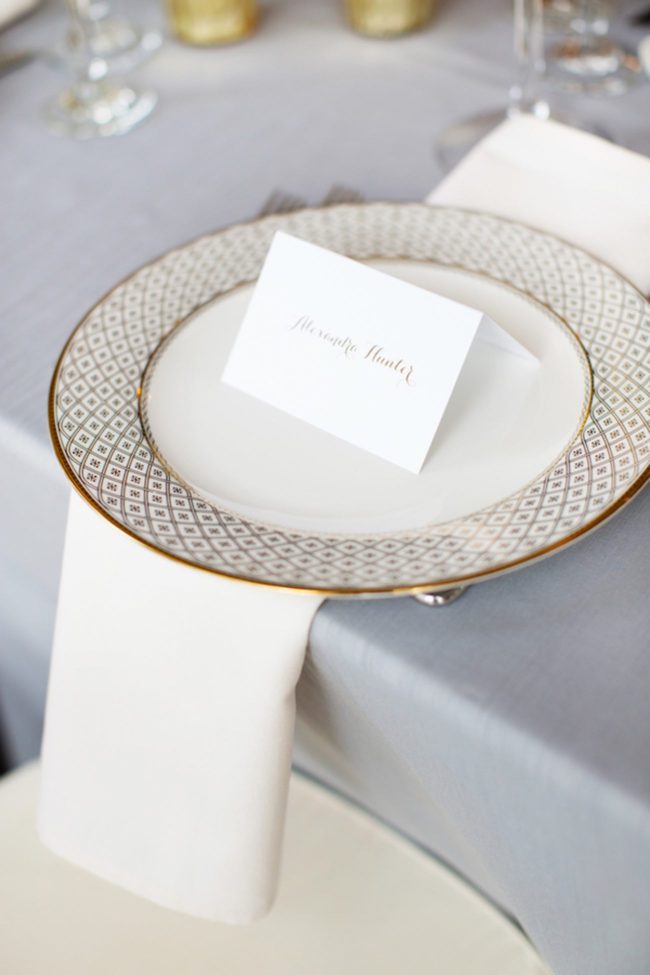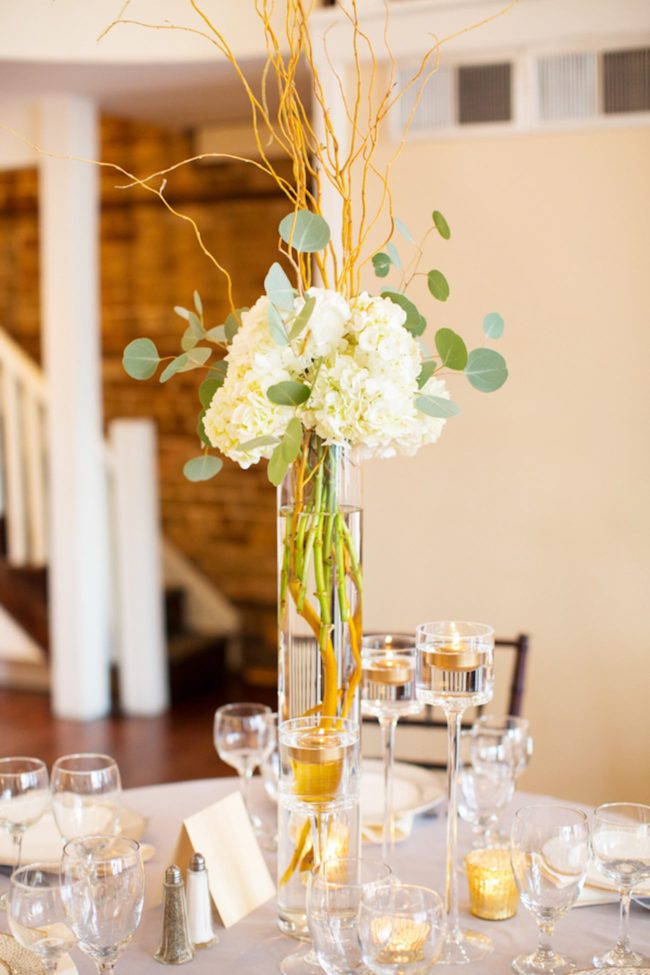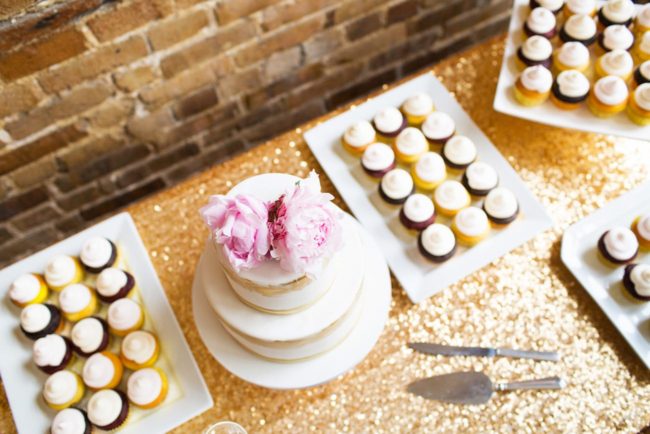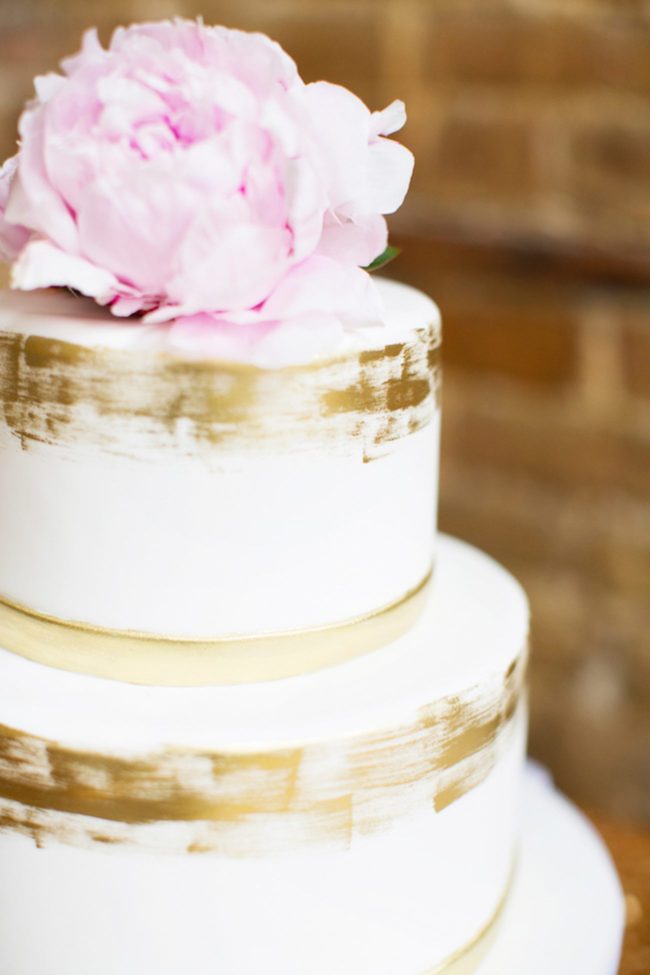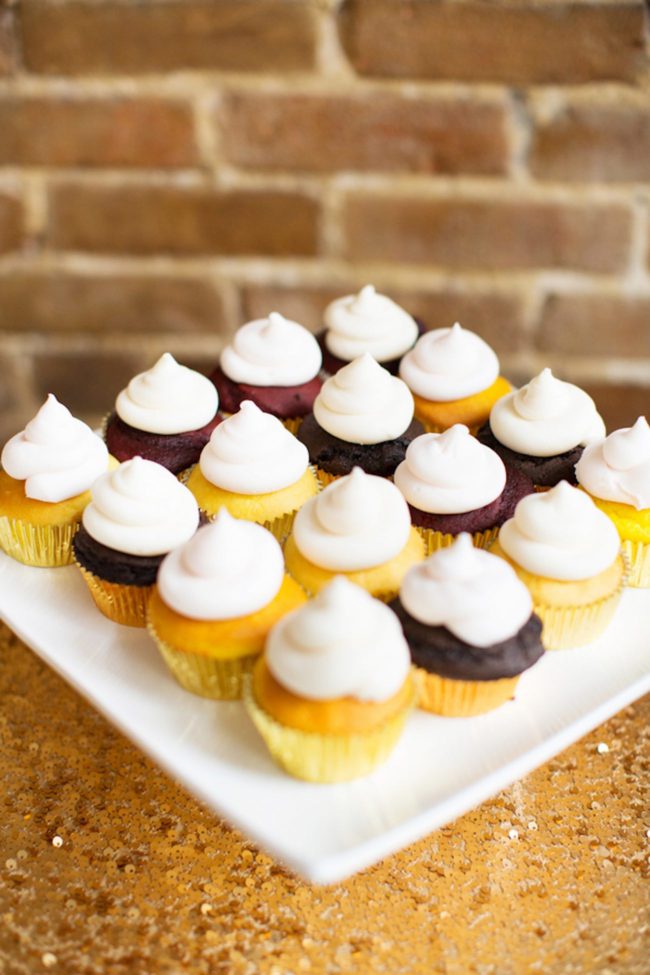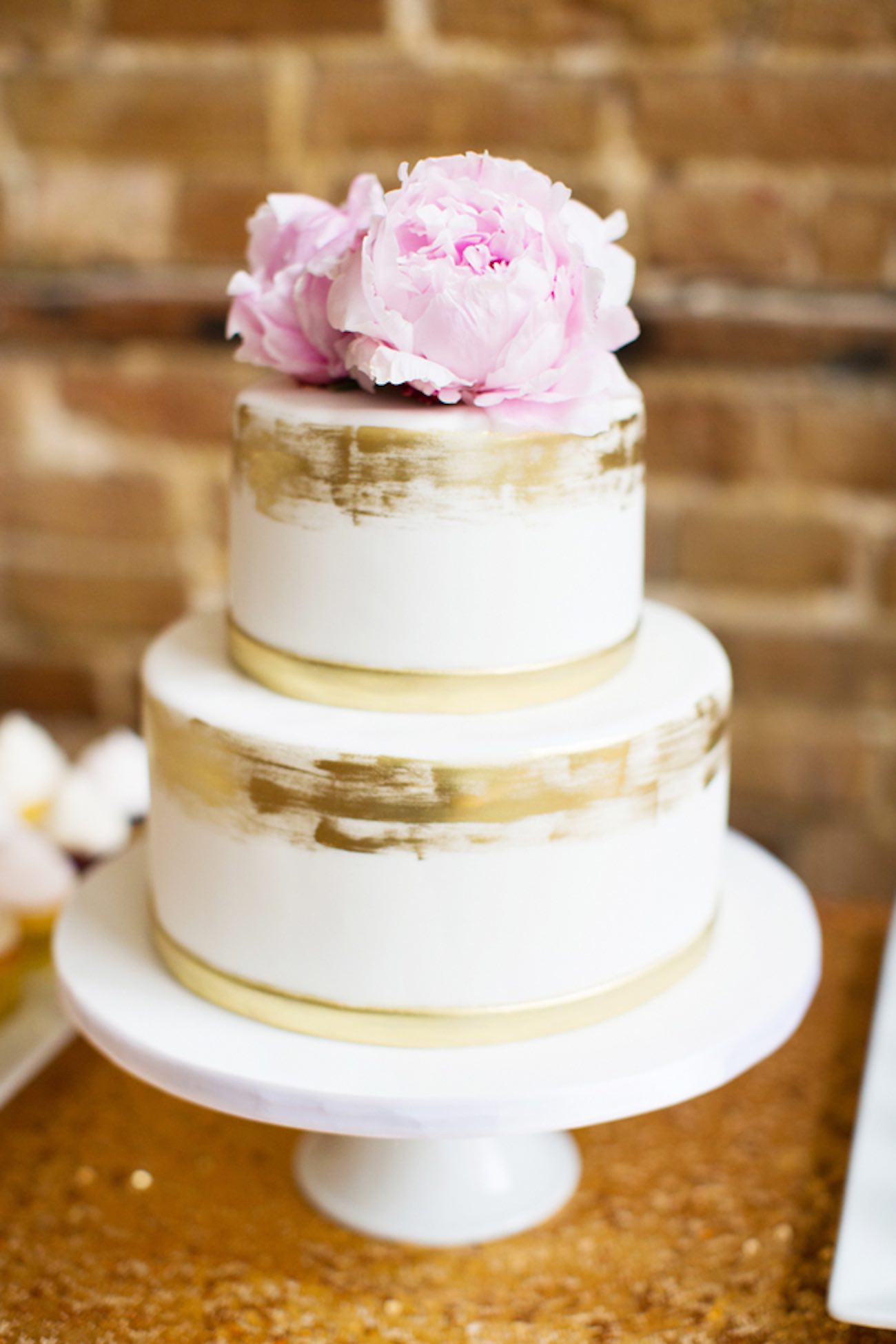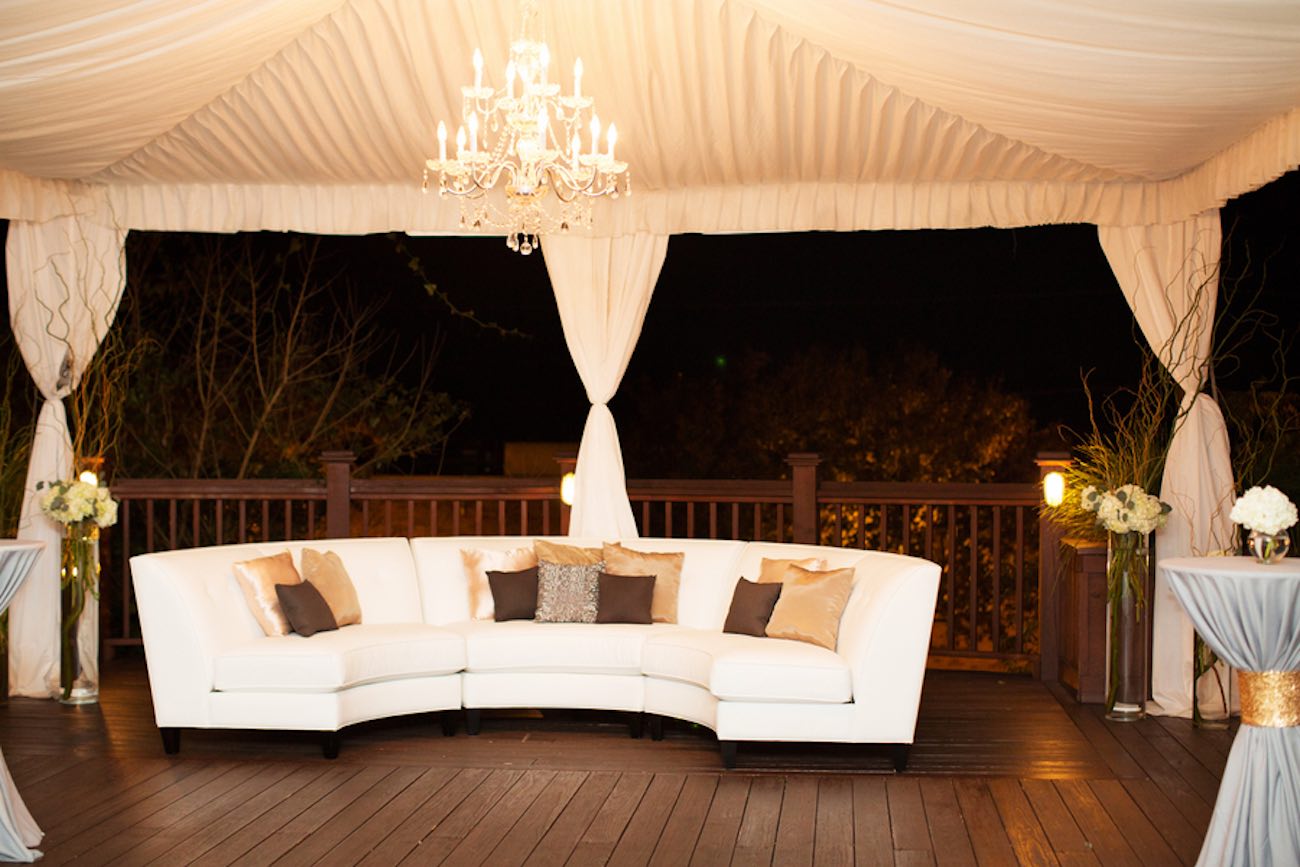 Our first dance was to "Thinking Out loud" by Ed Sheeran. This was a last minute switch up! Originally we were going to dance to "You Are the Best Thing" by Ray LaMontagne but, the bride's sister suggested Thinking Out Loud (this was in 2014 before it was even on the radio!) and we tested out dancing to both in the kitchen and decided on Thinking Out Loud instead.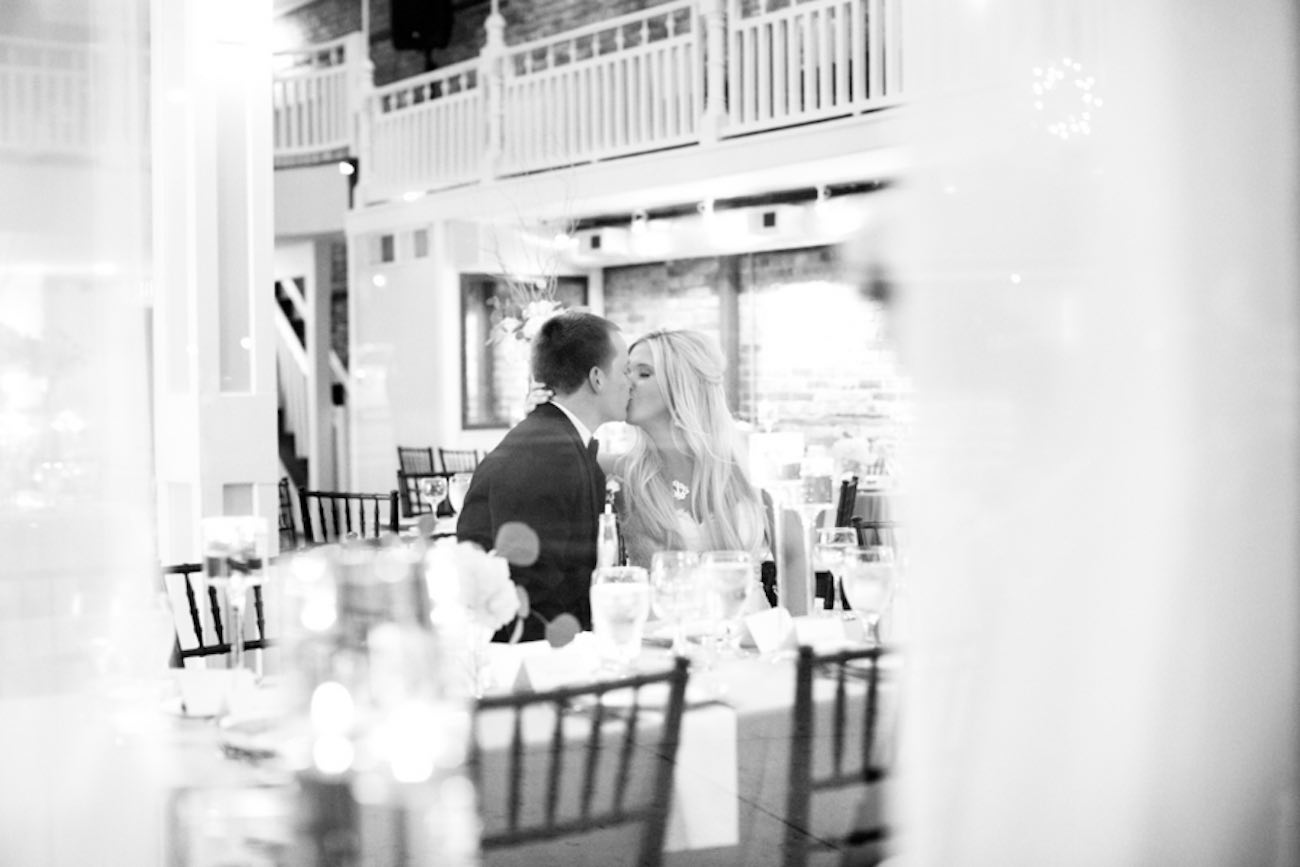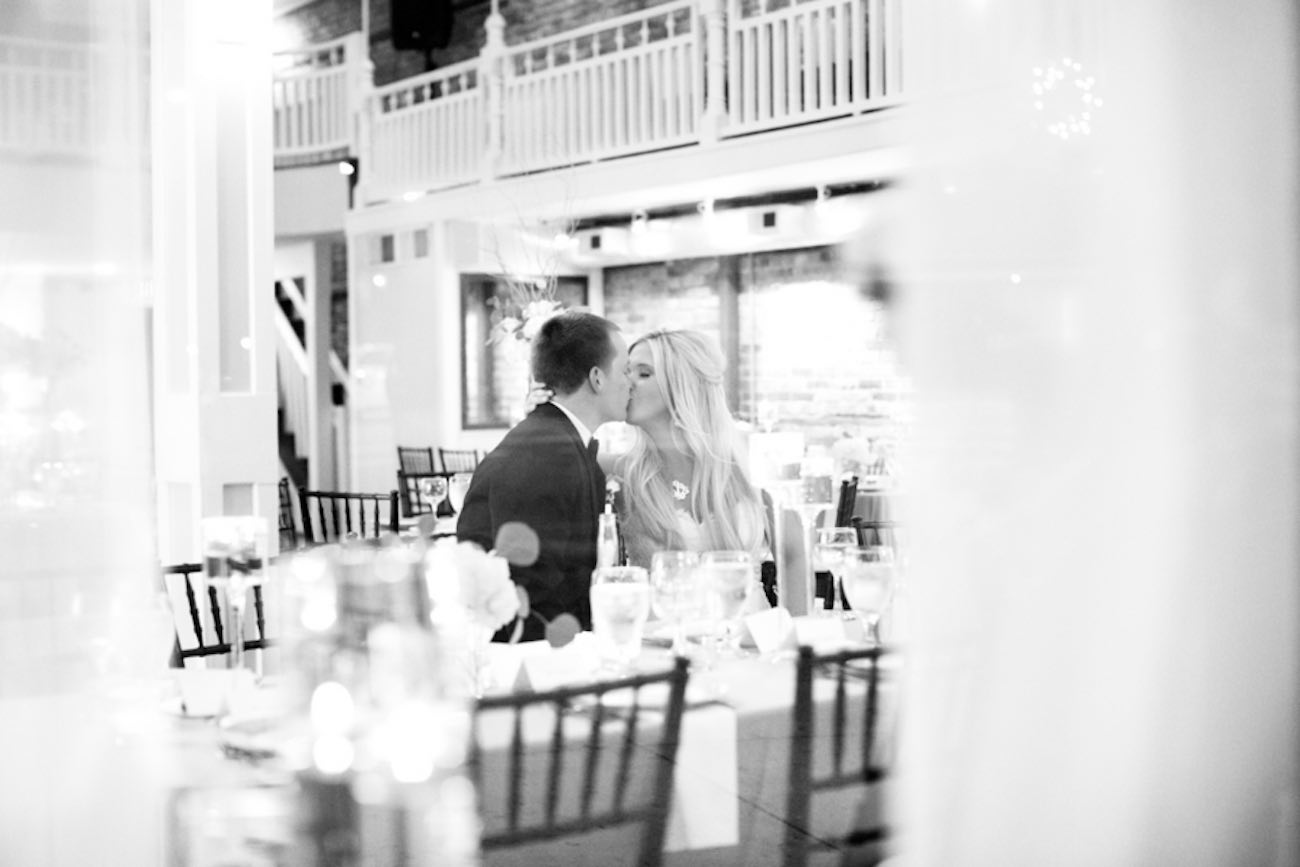 Magnolia Photography went above and beyond their call of duty. Because we had already spent so much time with them during our engagement pictures and planning process they truly were good friends. I felt so comfortable having them in my presence on one of the biggest days of my life. Jana and Michele were quick to tell me how excited Michael was and even let me dry my tears on their sleeves while reading my card from him. They were so professional and kind and captured everything we didn't even know we would want!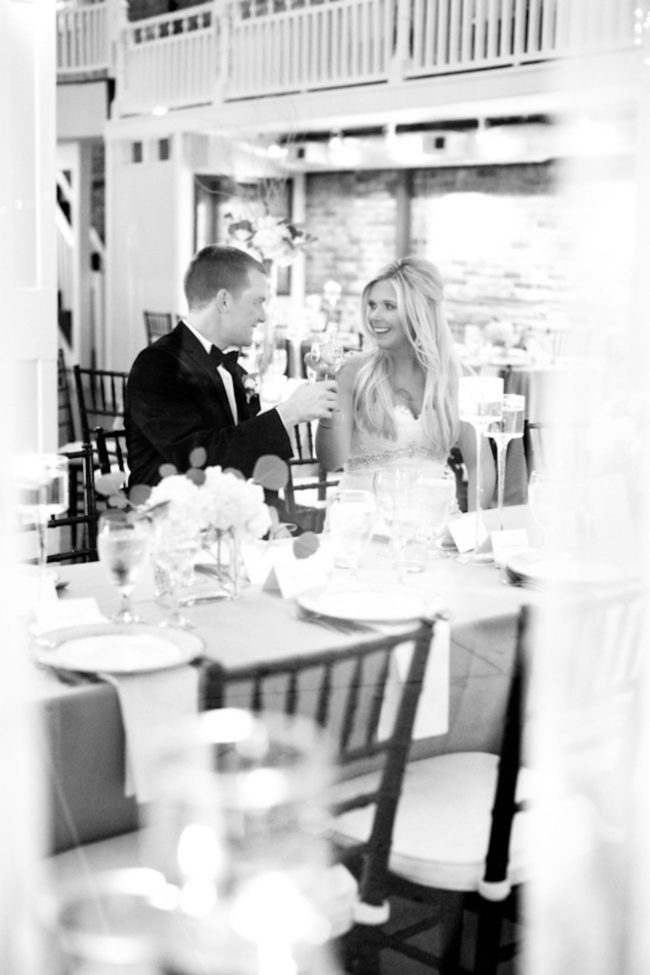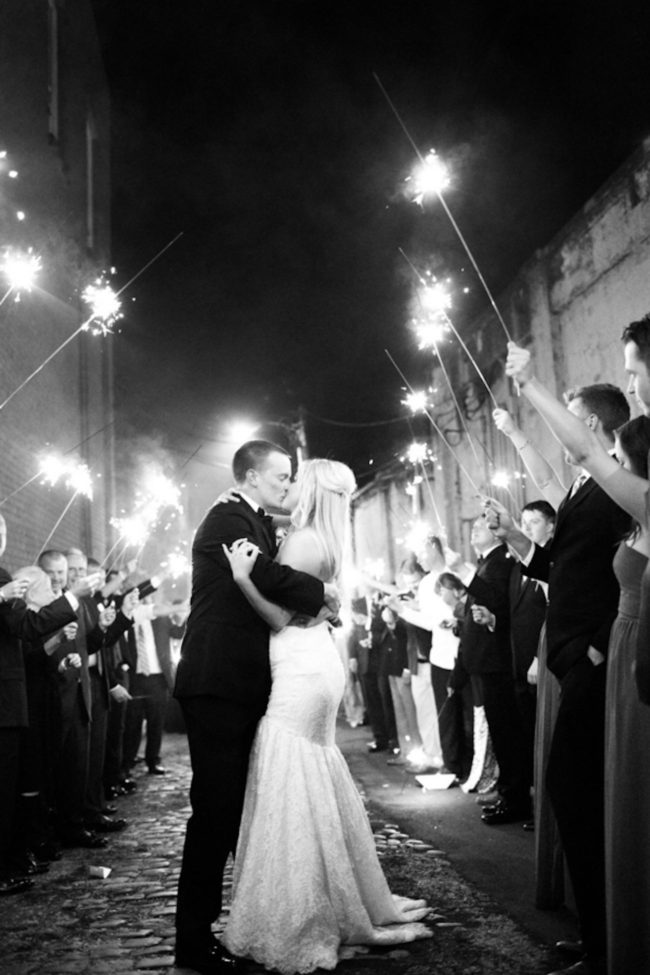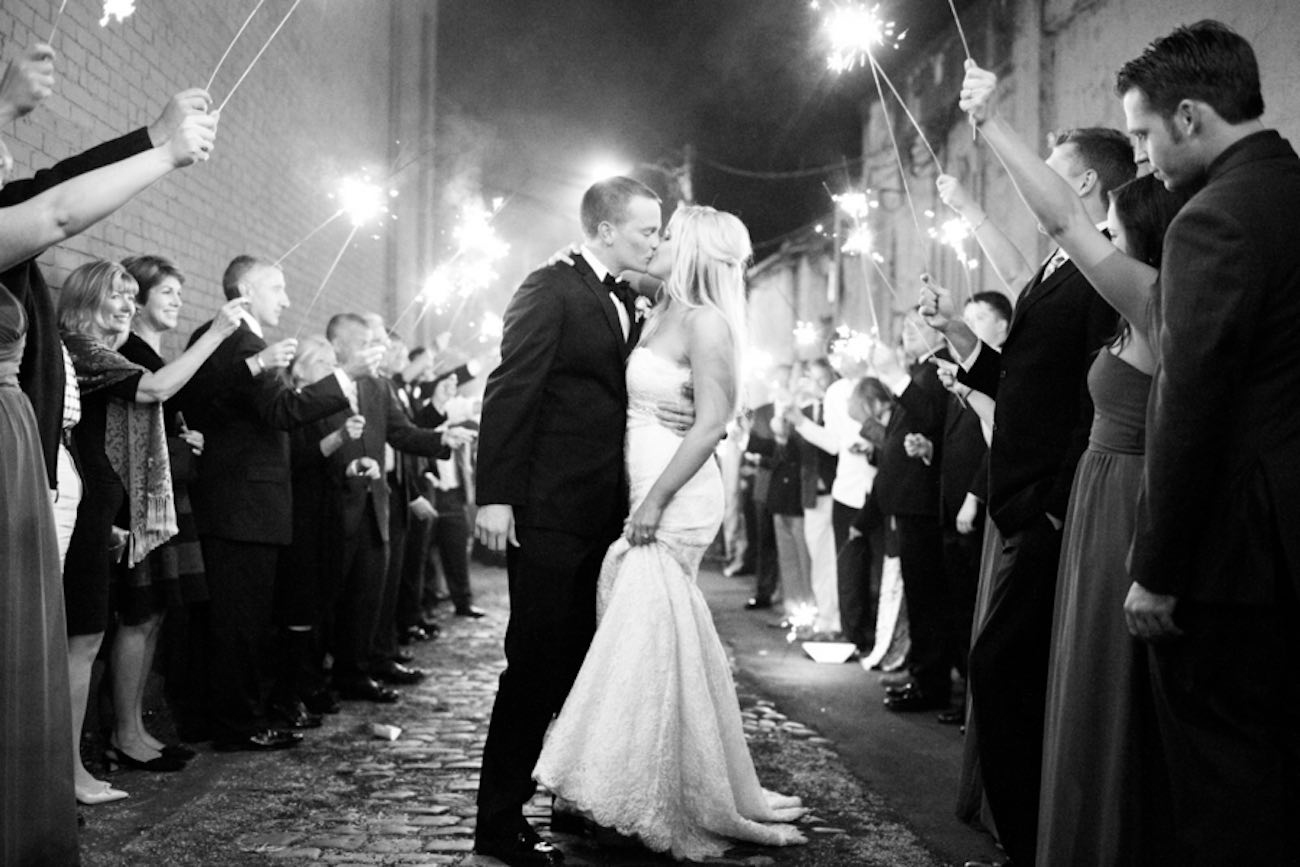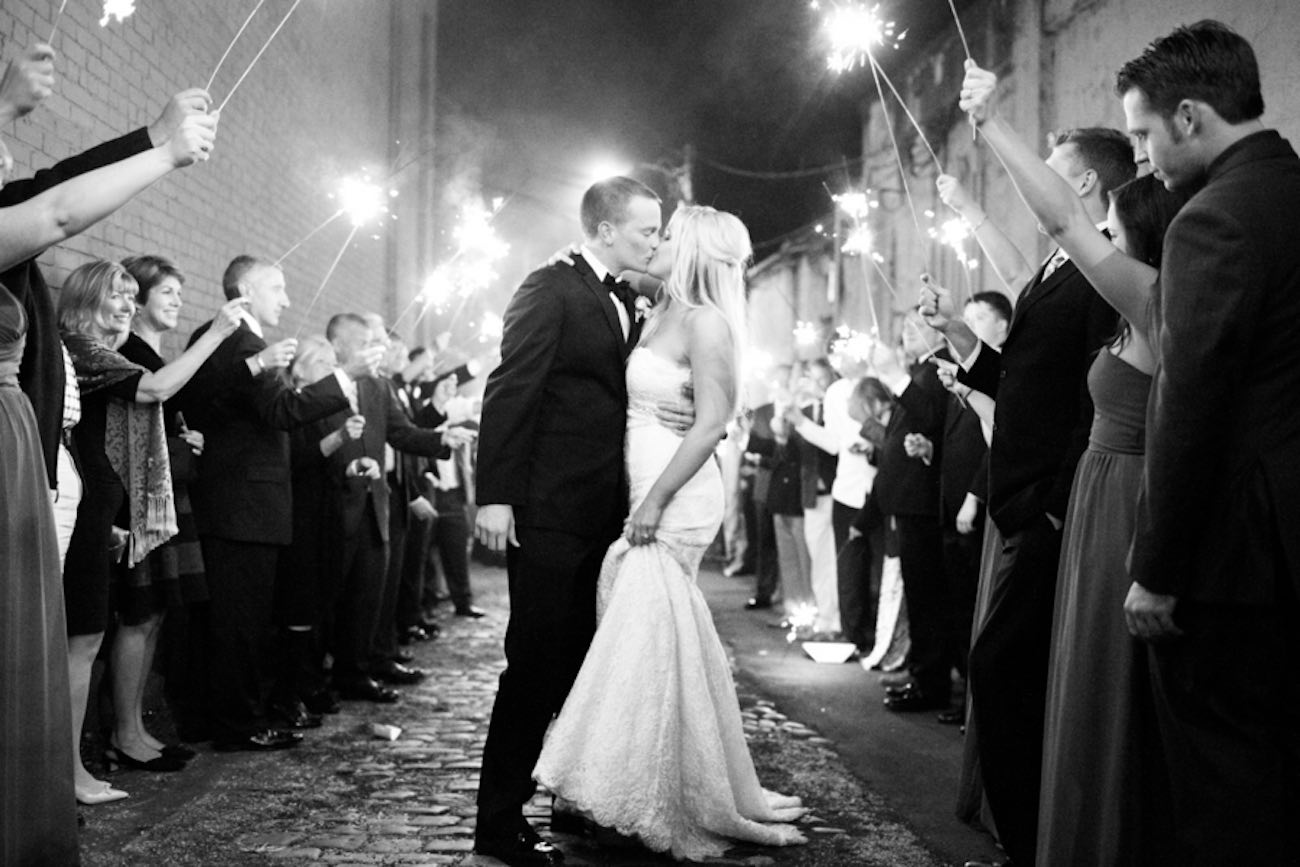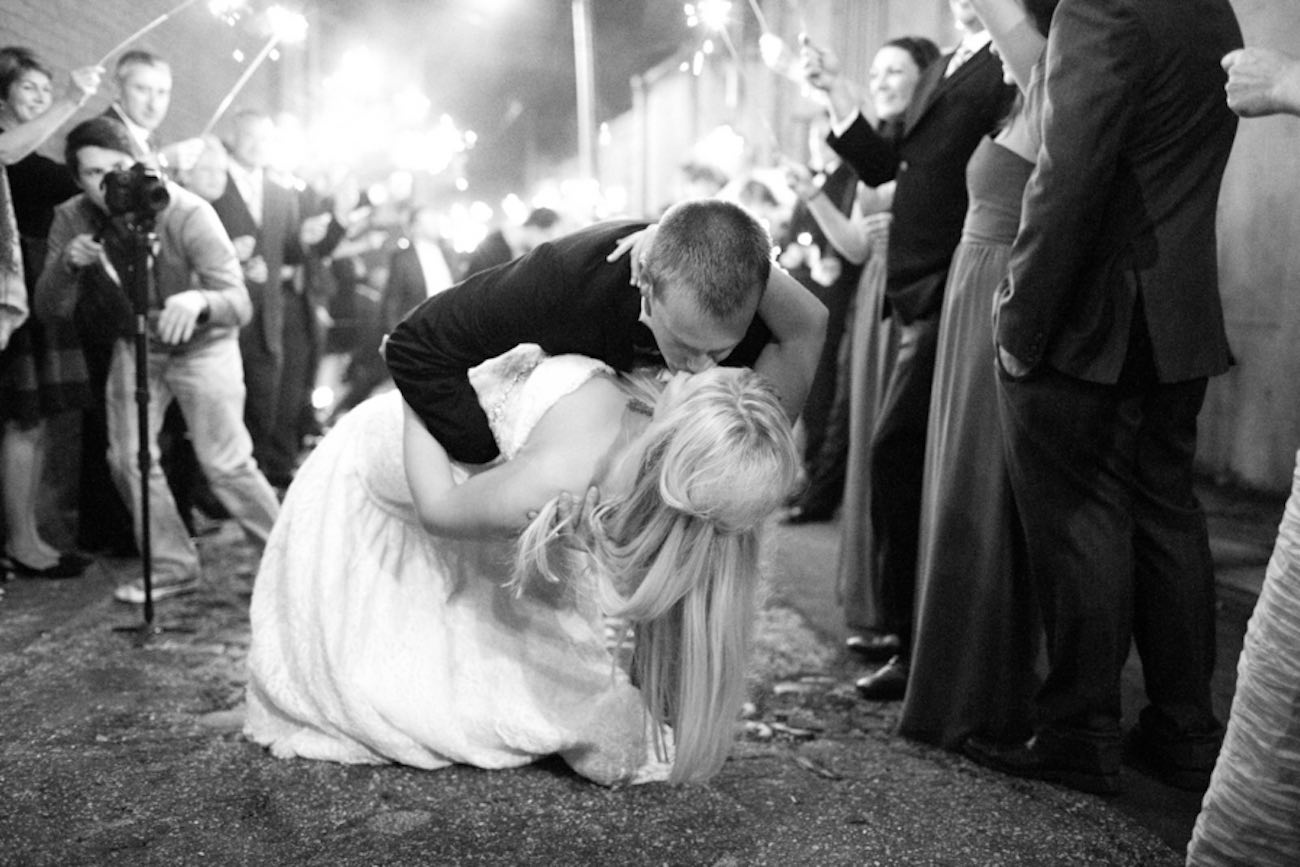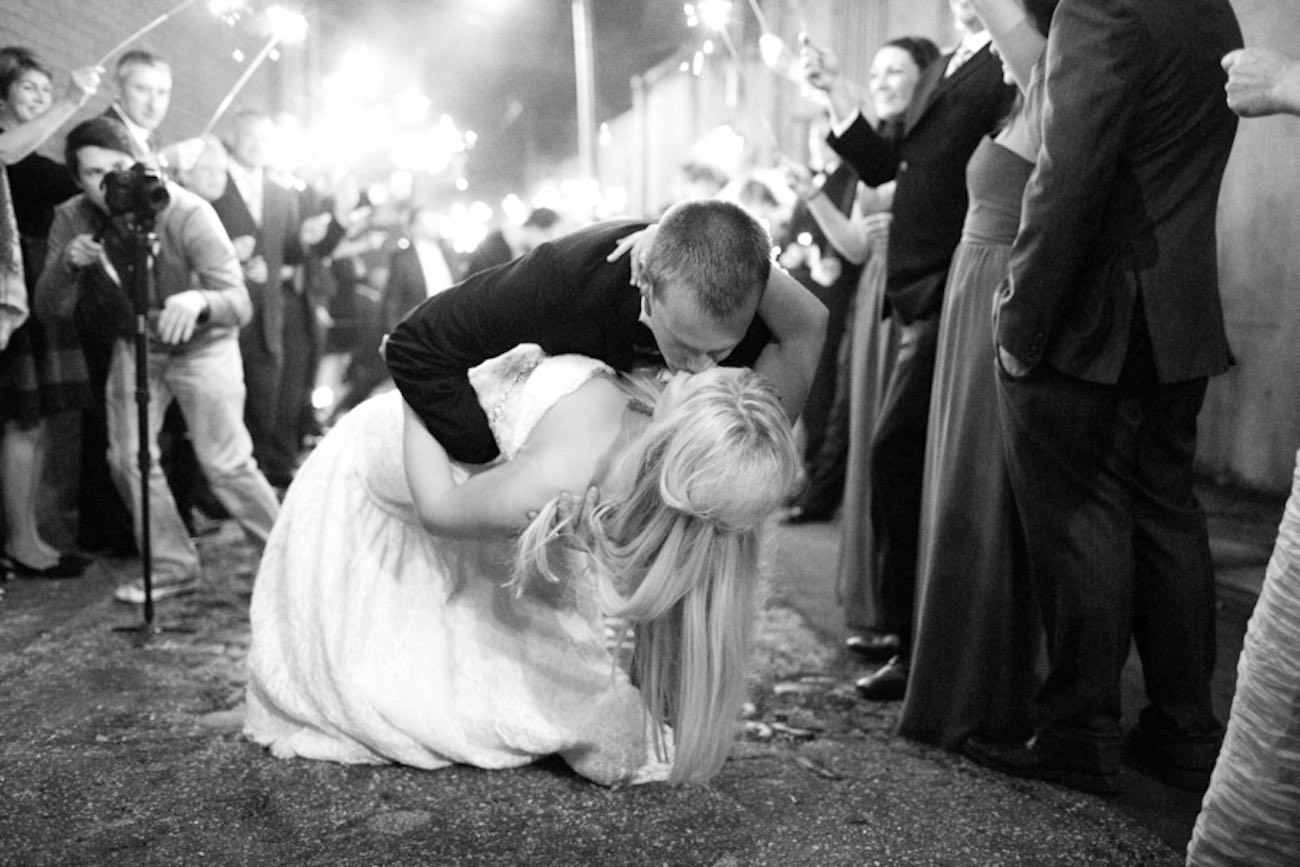 Soft Blush + Gold North Carolina Wedding
Love Story: Michael and I went to elementary, middle and high school together in Farmington, Connecticut. We are a year apart in school and did not have mutual friends but knew of each other. Fast forward to college and we both randomly decided to go to school down south at UNC Wilmington. So, we technically fell in love 800 miles from the place we both grew up in. We finally ended up "meeting" in a class we had together and were inseparable from then on. We truly are best friends and feel so lucky to have had our world's cross paths so far from home.
Wedding Planning Advice:
Have fun and stay organized! The two go hand in hand. I think the only way you can enjoy wedding planning is if you are organized; otherwise it becomes overwhelming.
Our Event Designer gave us some great tips on not exceeding our budget. These included having our invites printed in a cursive font instead of hand calligraphed, and re-using our bouquets as table decorations.
Wedding Vendor Details: