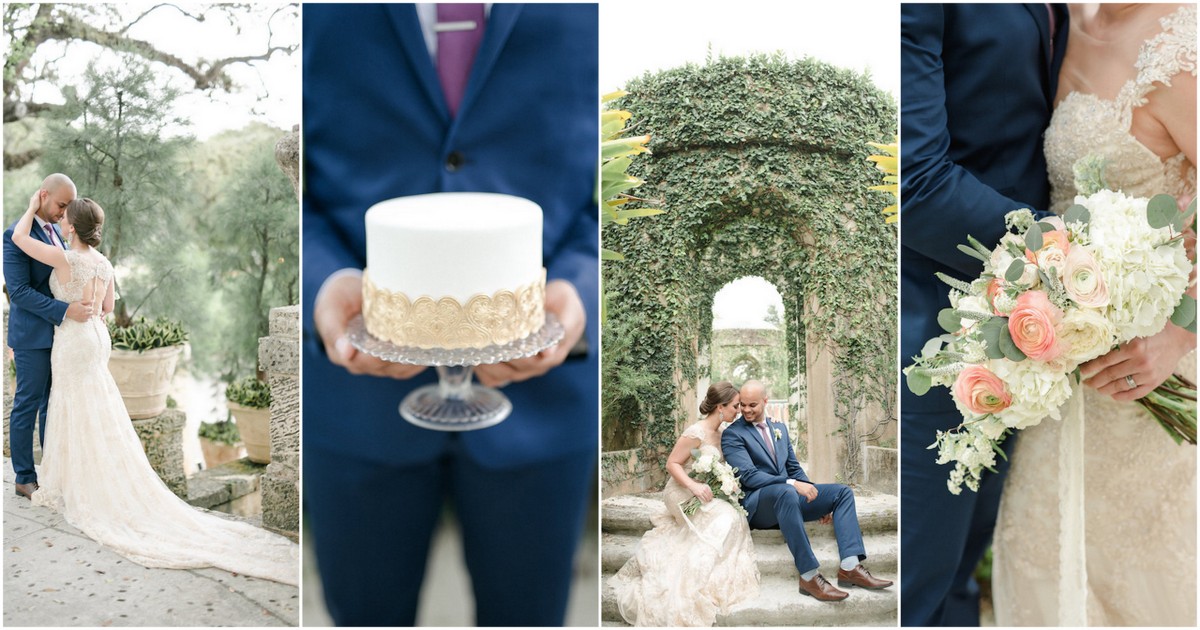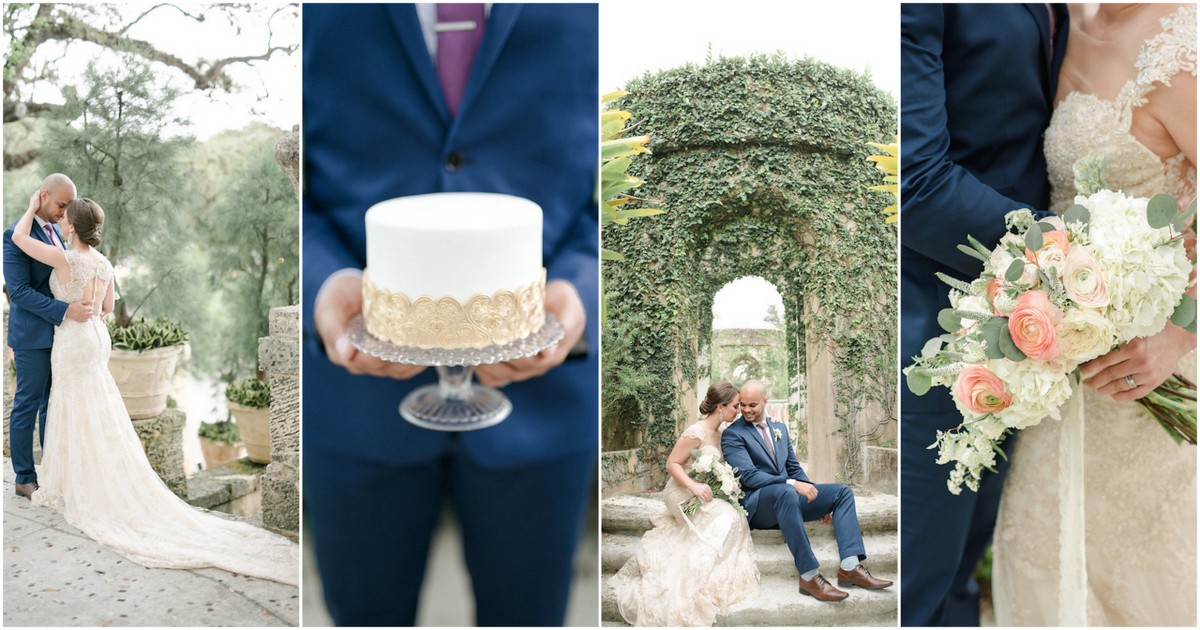 Vic and Kristy's romantic 5th wedding anniversary photographs are filled with tender moments and elegant details. Married for five years, the couple wanted to honor their first few years together with a shoot using spring colors in honor of their original wedding date. They chose soft pastels to accentuate the magical location and  Kristy's amazing backless wedding dress from Brides of Florida.

Romantic 5th Wedding Anniversary Photographs
Shades of soft peaches, mint, and touches of gold are paired with navy blue to accentuate the natural stones and tiles found at the gardens in Villa Vizcaya. The couple chose Vizcaya as their venue because it is reminiscent of Italian countryside in the spring and being taken away on a wanderlust journey to Tuscany. Being photographers themslves, the couple chose to work with Vanessa Velez , photographer and stylist from Miami, Florida, as well as planner and stylist Soco Alicea, to create these romantic 5th wedding anniversary photographs.
"Being wedding photographers ourselves, we know the importance of documenting important milestones in marriage!" shares Kristy. "We wanted to celebrate our five year wedding anniversary with something extra special. It was why we worked together with Vanessa to put together a session at Vizcaya, one of our favorite spots in Miami."
Plus, read on to find out what their learnings after half a decade of marriage are, along with advice for new couples entering into marriage for the first time.
Romantic 5th Wedding Anniversary Photographs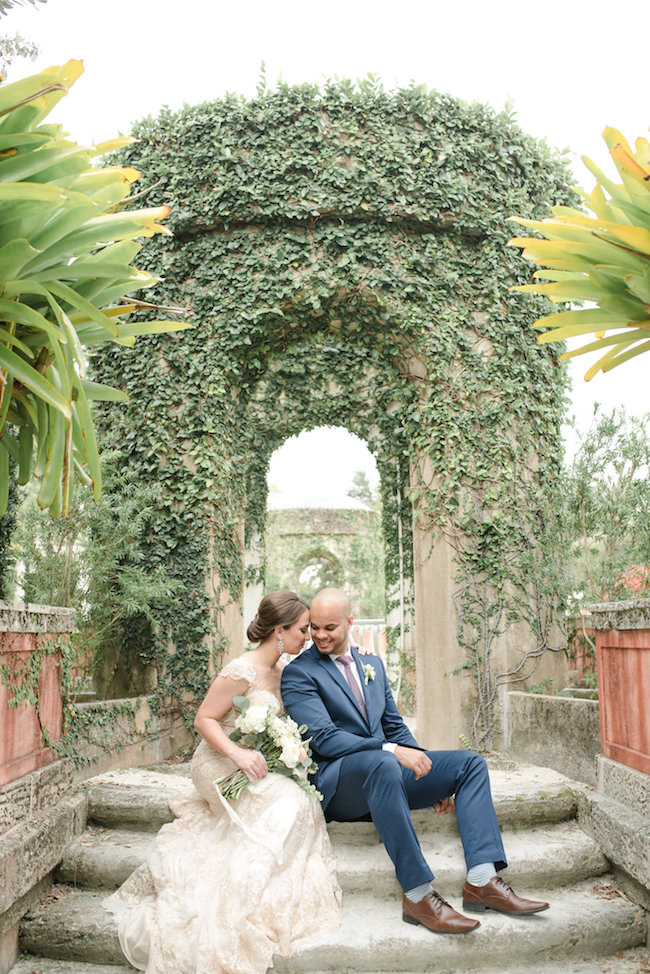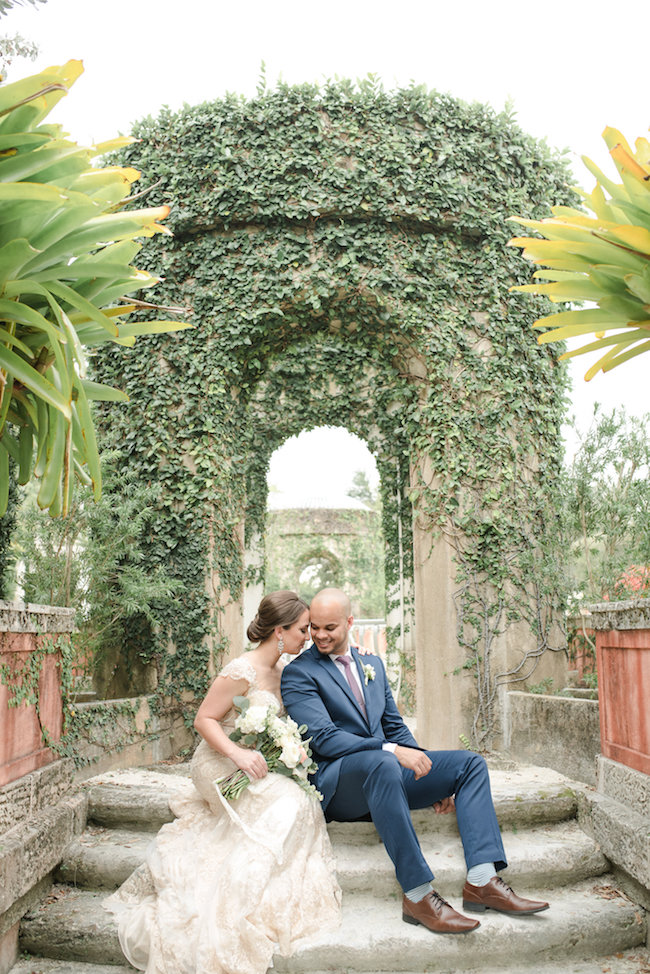 Love Story: We met through mutual friends at their church over 10 years ago. As a senior in high school, I was baking Christmas cookies to get some extra money and Vic volunteered to help me. After coming over to my house everyday for a week, we expressed our feelings and started dating. We connected so well and fell in love shortly after.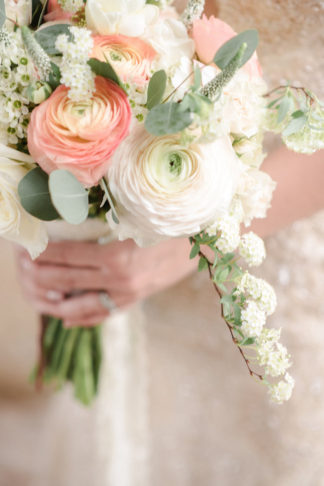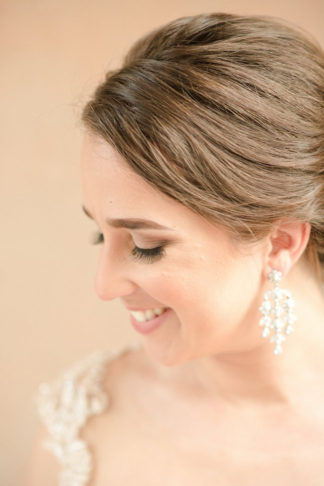 Kristy's hair was styled in a romantic chignon by Art of Hair by Claudia. A soft, smoky eye and neutral lip were applied by make up artist Melissa Tavares.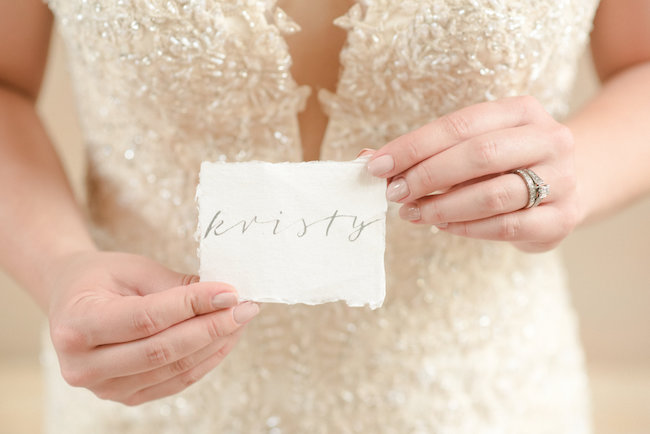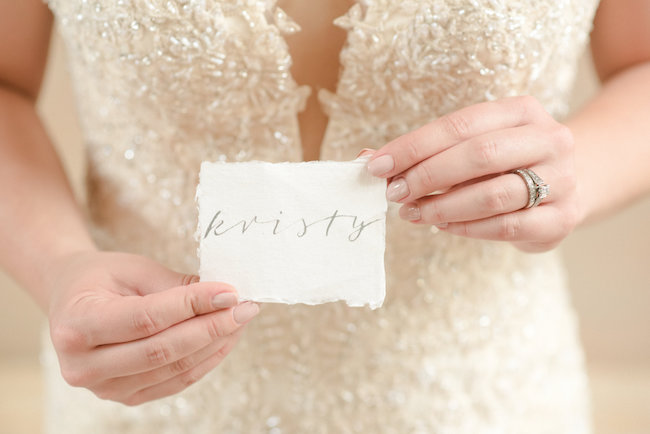 On Married Life: We've been married for 5 years and these have been the best years of our lives. We've traveled, grown our business, and eaten way too much food! We have a cockerpoo named Peanut who's our little fur baby and we truly love the life we have.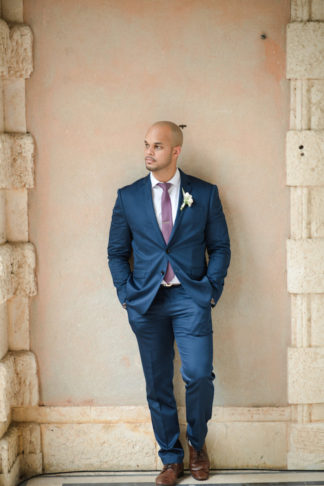 What we've learned in the first 5 years of marriage…
Laughter truly is the best medicine. We never take ourselves too seriously and we love to laugh and be silly together
We are better together! Without each other things would not work, it takes both of putting 100% into everything we do together
Forgiveness is something we must do daily. We choose to forgive each other when one of us messes up and move forward without holding it against the other person.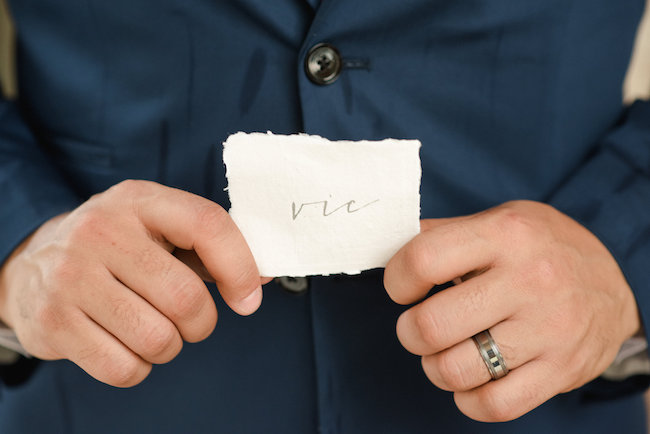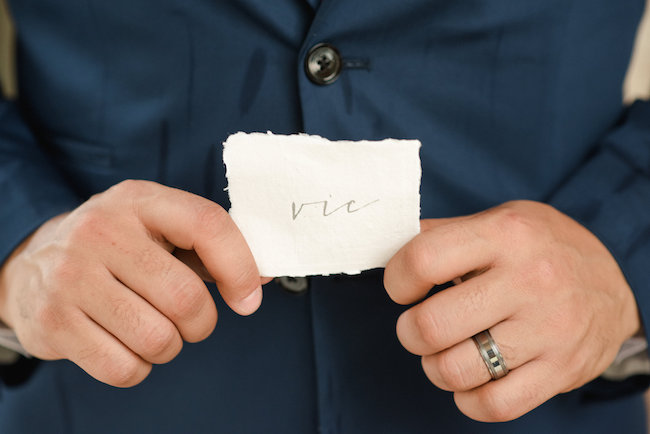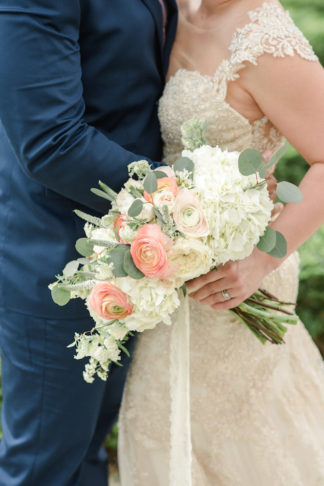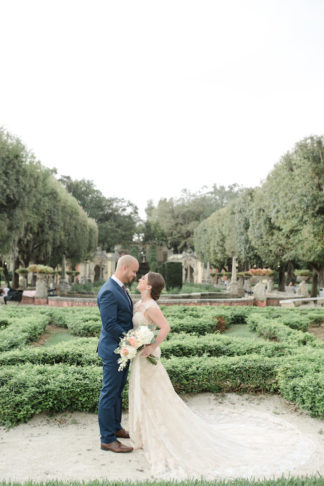 A cascading bouquet of white hydrangea, peach and white ranunculus and mint green eucalyptus was created by Miami Centerpieces.
Read the Essential White Wedding Flowers Guide with Names, Seasons + Pics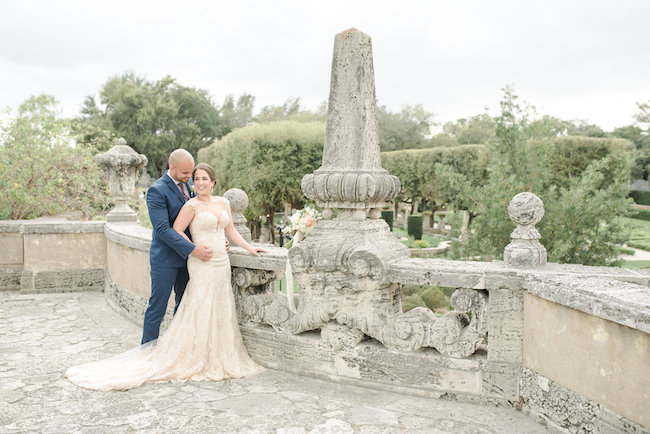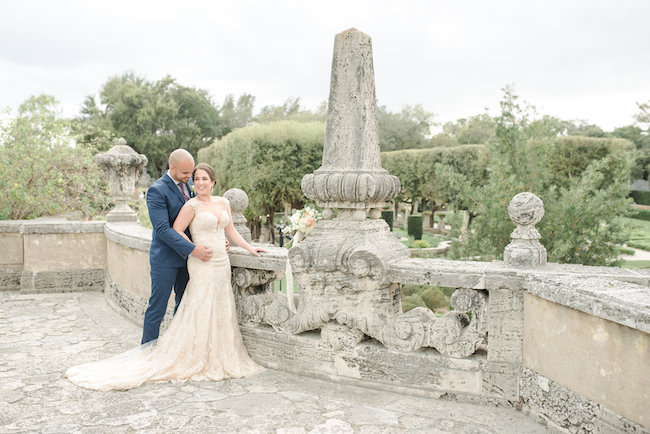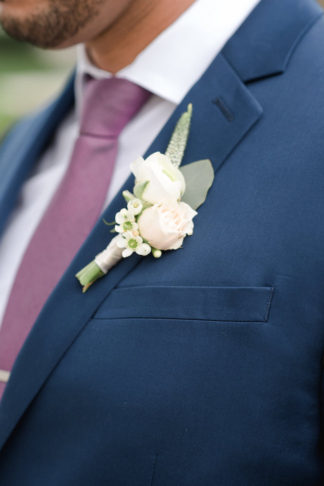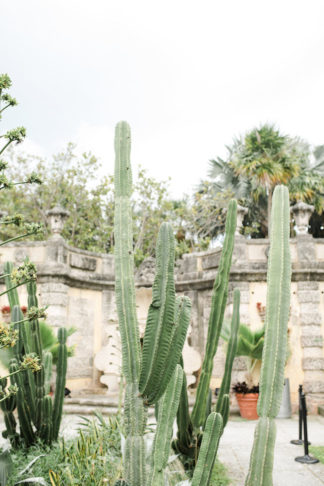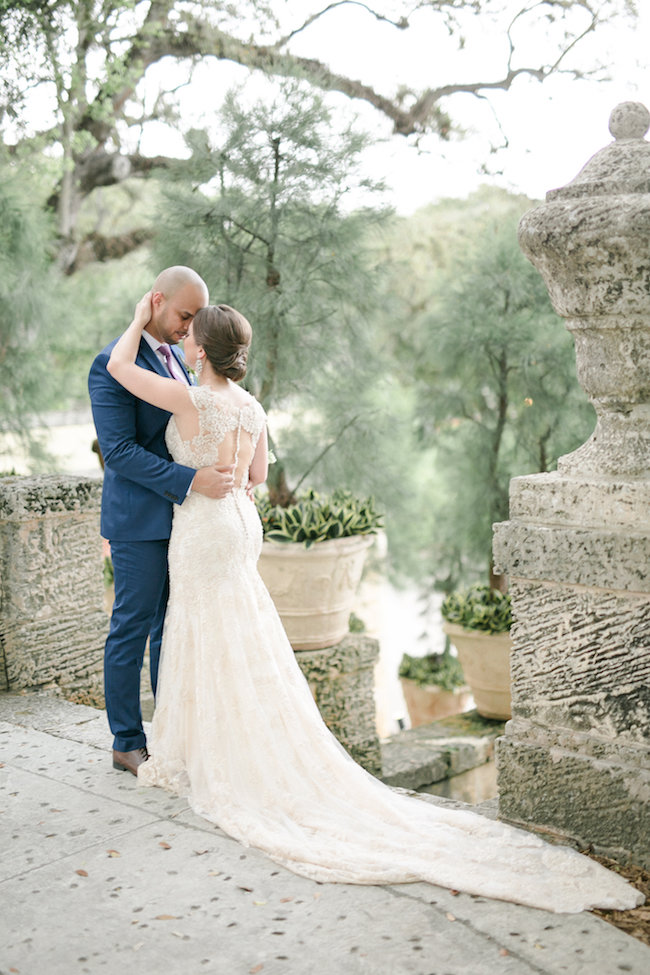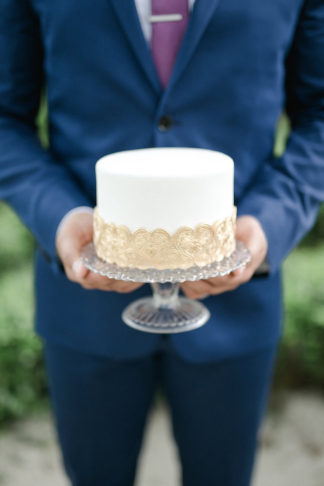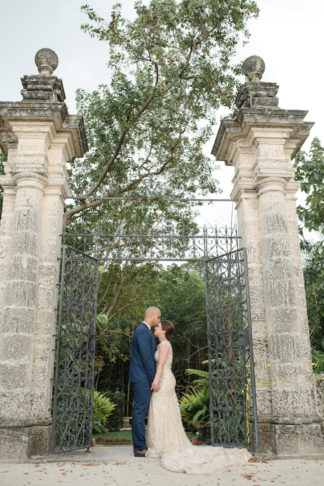 (Above Left)  Single tier white wedding cake with champagne gold detailing by The Starfish Cottage.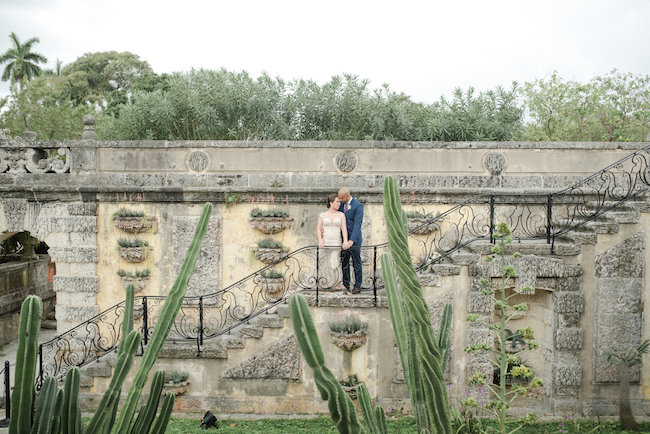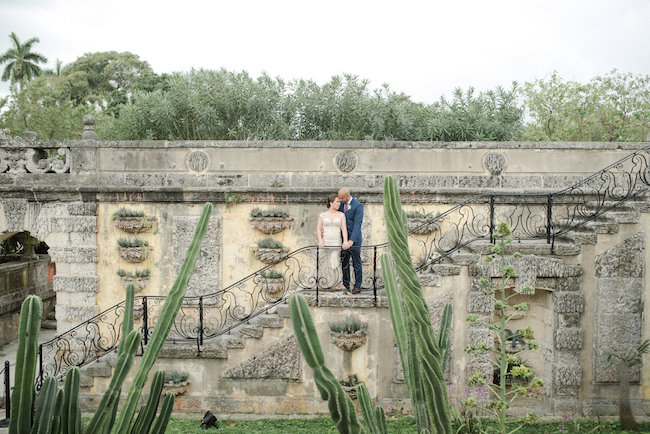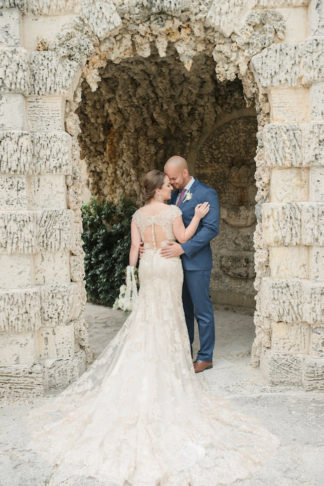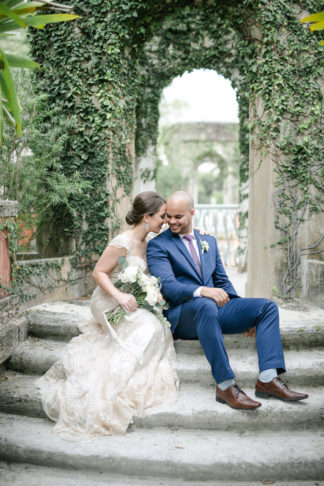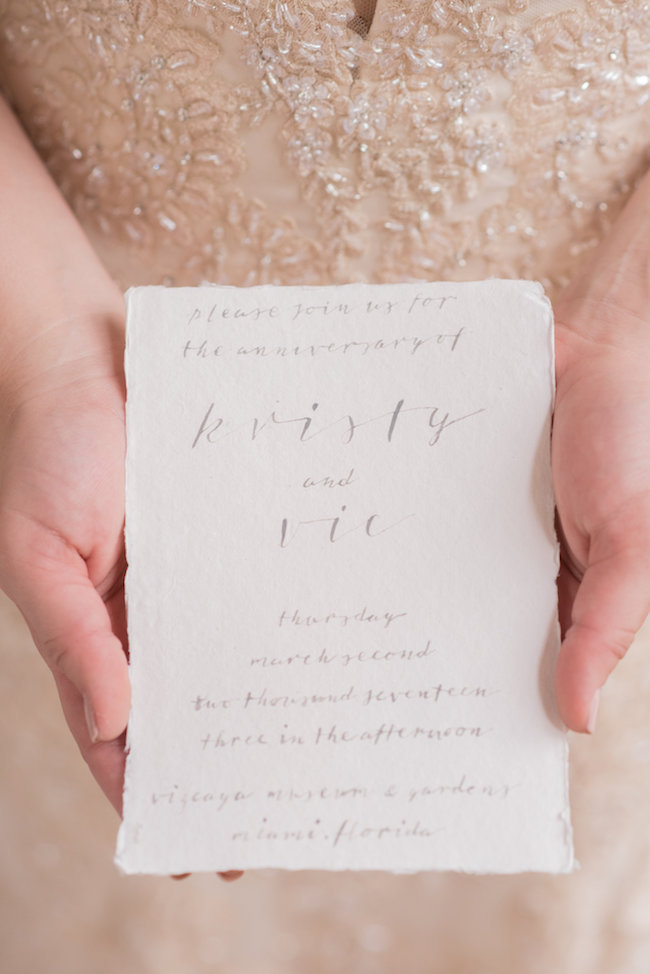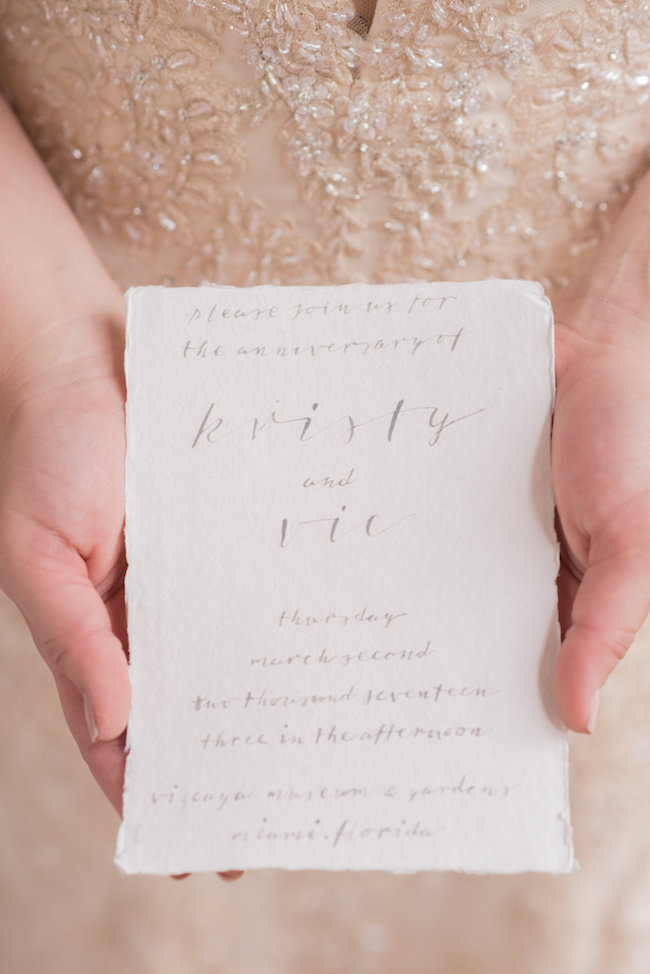 Elegant and romantic stationery was created by Yasmine Saril Boisson using artisanal cotton paper.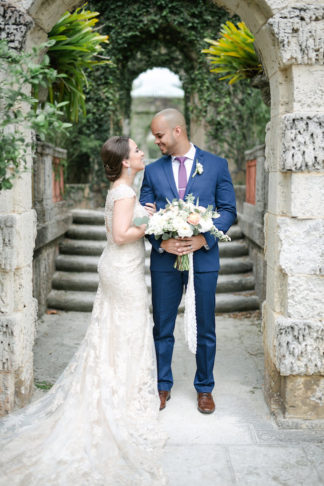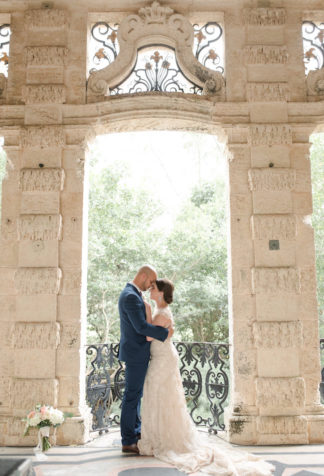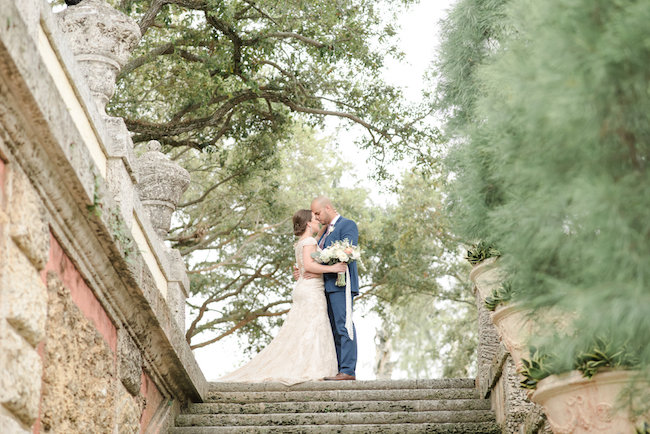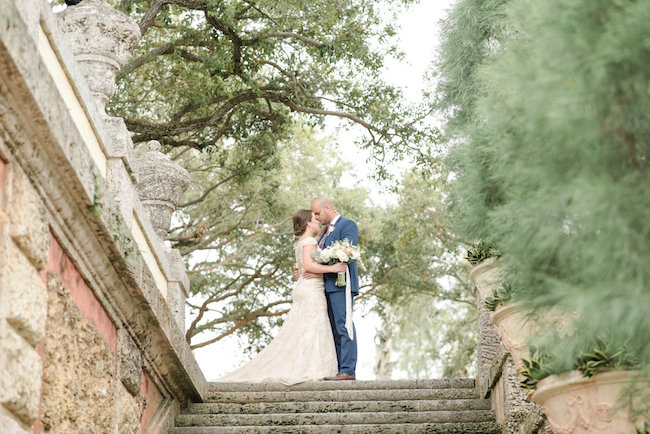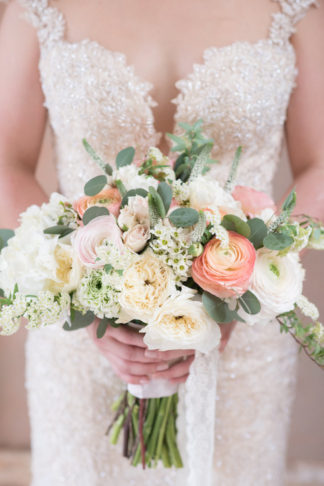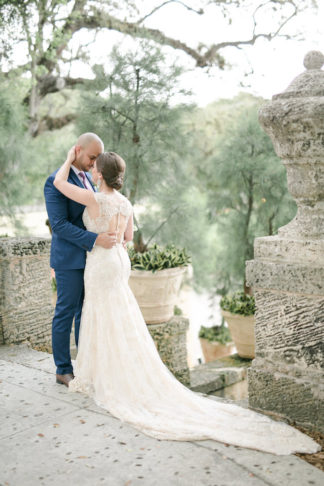 Advice for couples starting married life…
Be ok with not getting your way all the time. Compromise is key to a happy marriage.
Don't try to change your spouse to make them more like you. You are marrying them because you love them for who they are
Talk it out. Whatever it is that you're feeling, let your spouse know and talk about everything.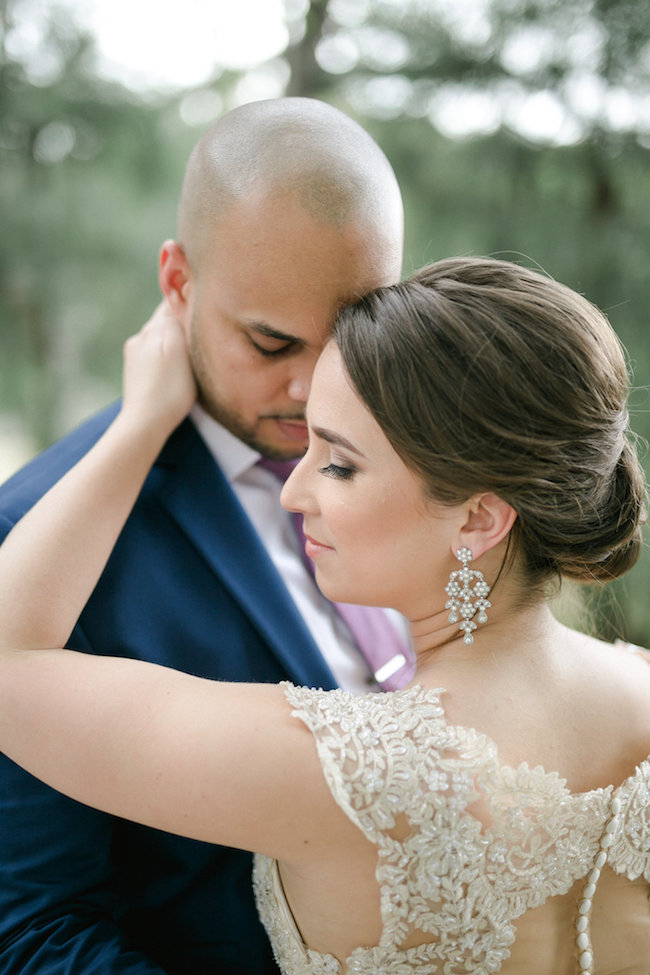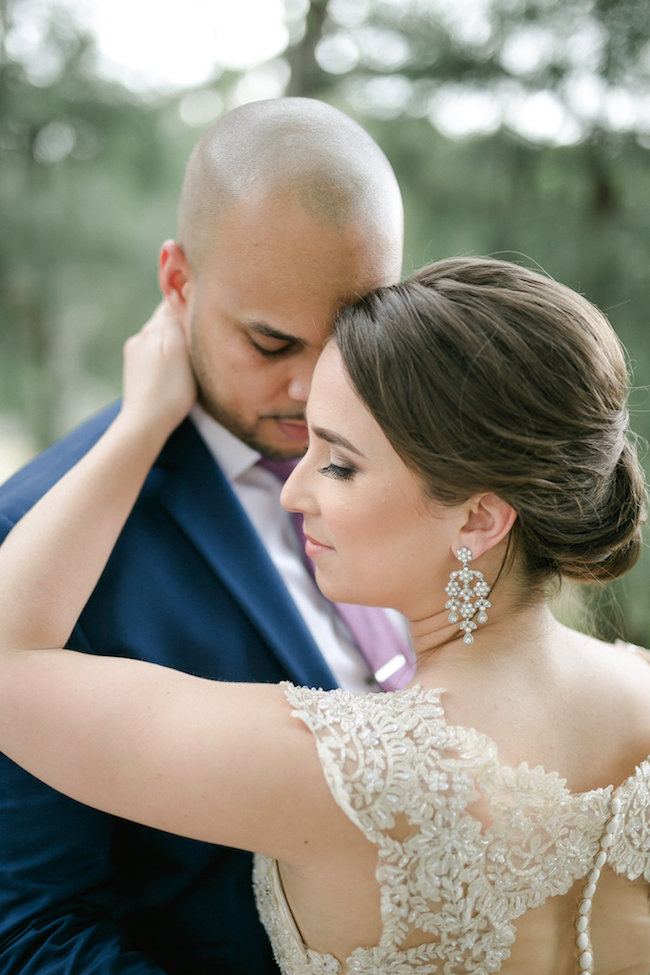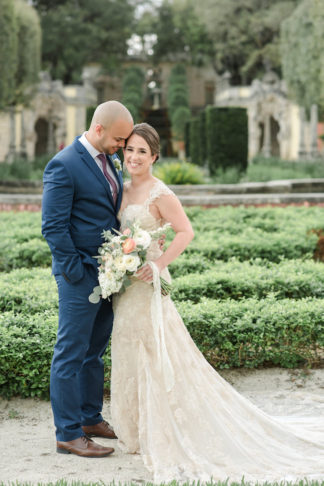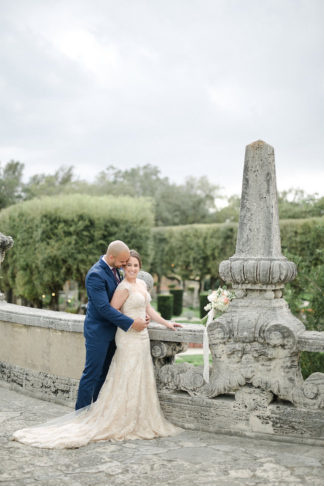 Romantic 5th Wedding Anniversary Photograph Vendors: Planner & Stylist: Soco Alicea // Photographer & Stylist: Vanessa Velez // Location: Gardens at Villa Vizcaya // Second Photographer: Enuel Viera //  Cake: The Starfish Cottage  //  Makeup: Melissa Tavares // Hair: Art of Hair by Claudia  // Stationery: Yasmine Saril Boisson // Florals: Miami Centerpieces  // Dress: Brides of Florida
See more wedding anniversary inspiration // See all engagement and love shoot inspiration