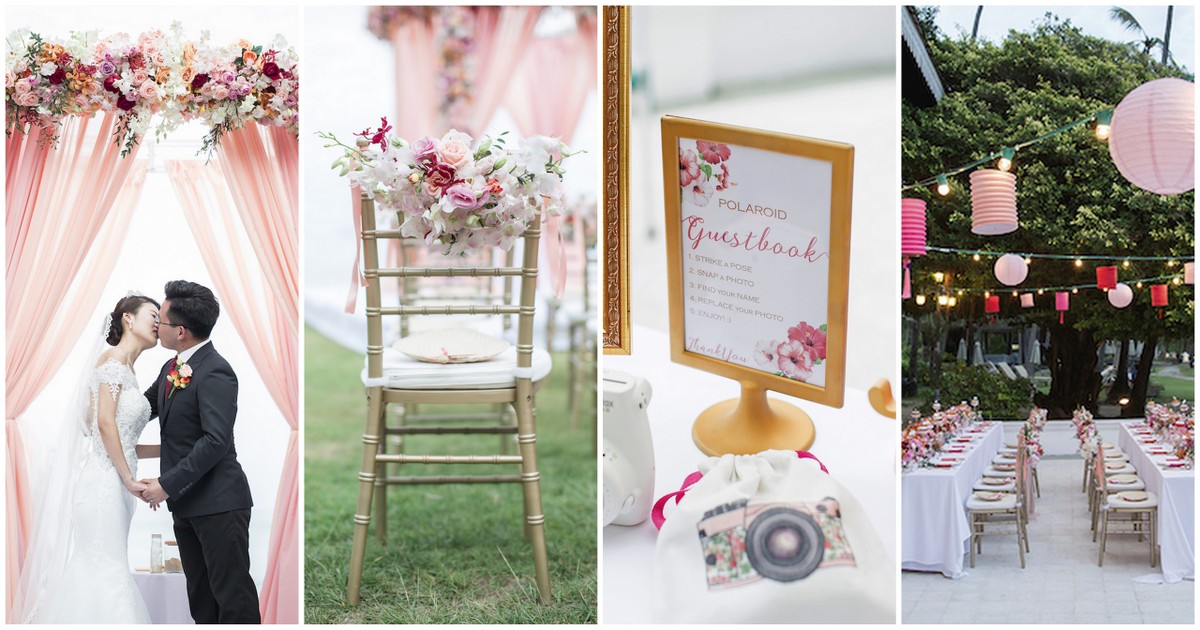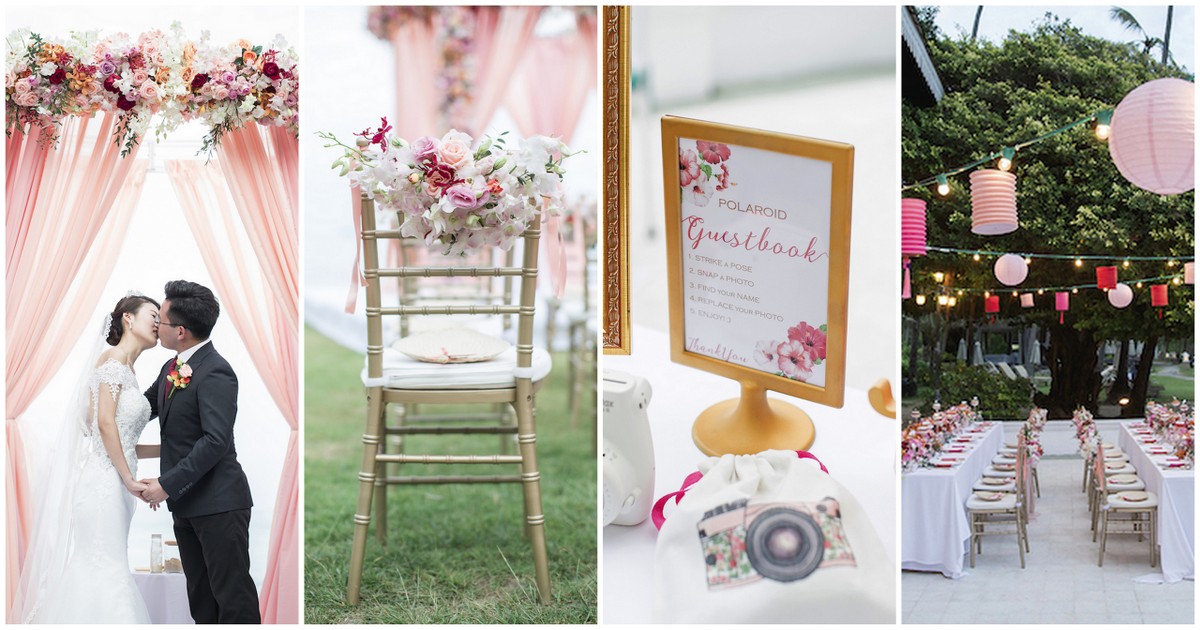 This Thailand destination-wedding is an ombre, blush and peach celebration, filled with romantic outdoor beach wedding ideas that you need to see! It's a lush "Ombre of Love" epic, an unforgettable floral romance in red, pink and peach tones, surrounded by the tropical landscape of Phuket. It's pretty much everything, wrapped up in a pretty ombre-pink bow!

Peach + Blush Ombre Cape Panwa Wedding in Phuket
When Cheng and Ting first met in Shanghai, groom-to-be Cheng felt in love at first glance: Ting was elegant and beautiful, with the sweetest smile he had never seen. Bride-to-be Ting was fascinated by Cheng, a man who had travelled around the world and studied in Europe, yet never forgot his heritage, country and culture.
Chen and Ting wanted a tropical backdrop with a lot of lush colored flowers. Of course the color red was a must for this Chinese couple from Shanghai. It featured beautifully in their luxury beach-front wedding amongst a cascade of pink and peach blooms. Working directly with Wedding Boutique Phuket​, groom Cheng created this unforgettable destination wedding at the Cape Panwa Resort Phuket.
Together they brought to life a wedding for bride-to-be Ting which was no doubt equal to, if not even more beautiful, than anything Ting had ever dreamed of, with picture perfect images captured by Nopparat Photography​!
Cape Panwa Wedding Phuket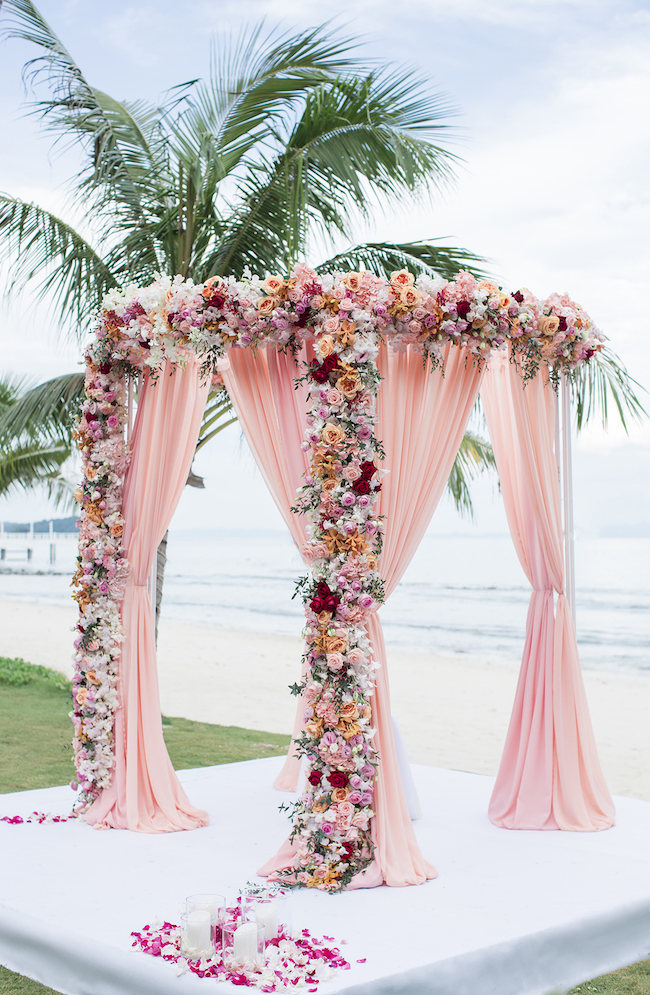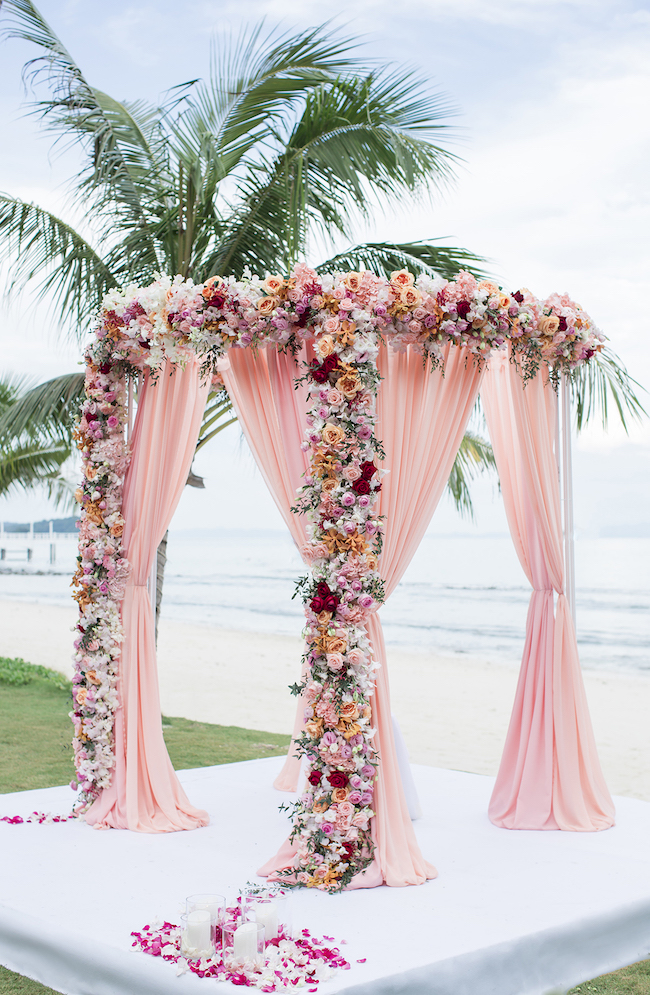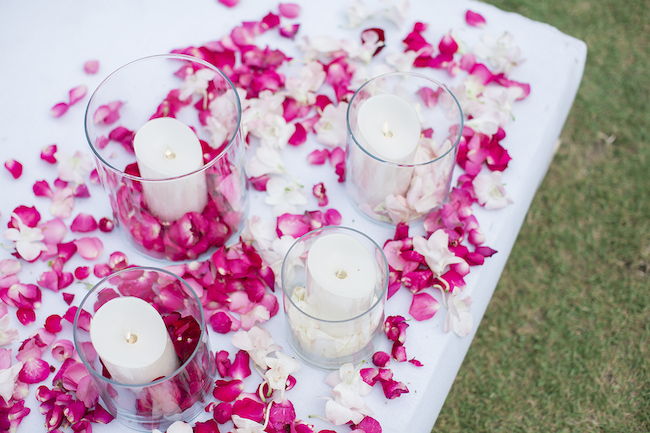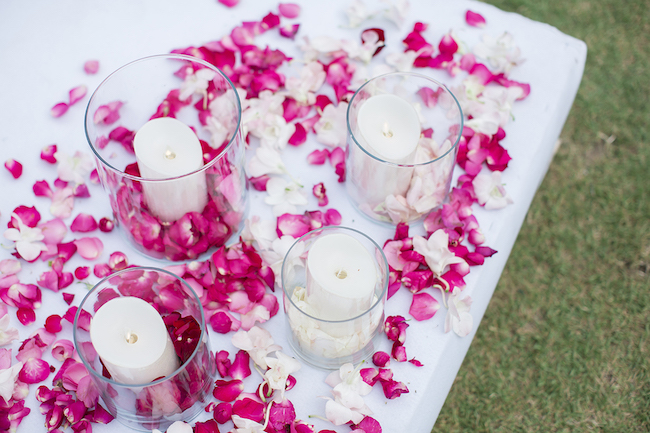 The ceremony and reception were steeped in blush ombre florals different from blush to peach and fuchsia, orange and a touch of white alongside vivid red.  Culturally red is a very important for Chinese couples.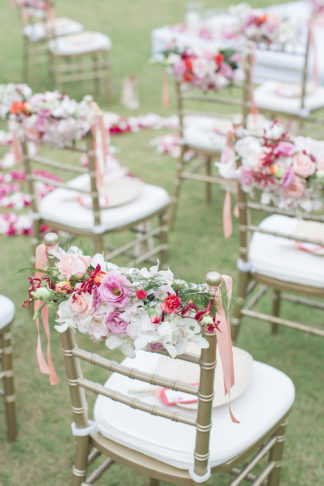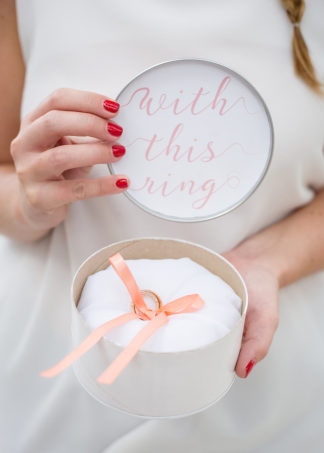 The young and beautiful bride wore symbolic red nail polish and crystals Jimmy Choo shoes. On the beachfront lawn of their Cape Panwa Wedding in Phuket, the Tiffany gold chairs added a sparkling touch under the sunlight.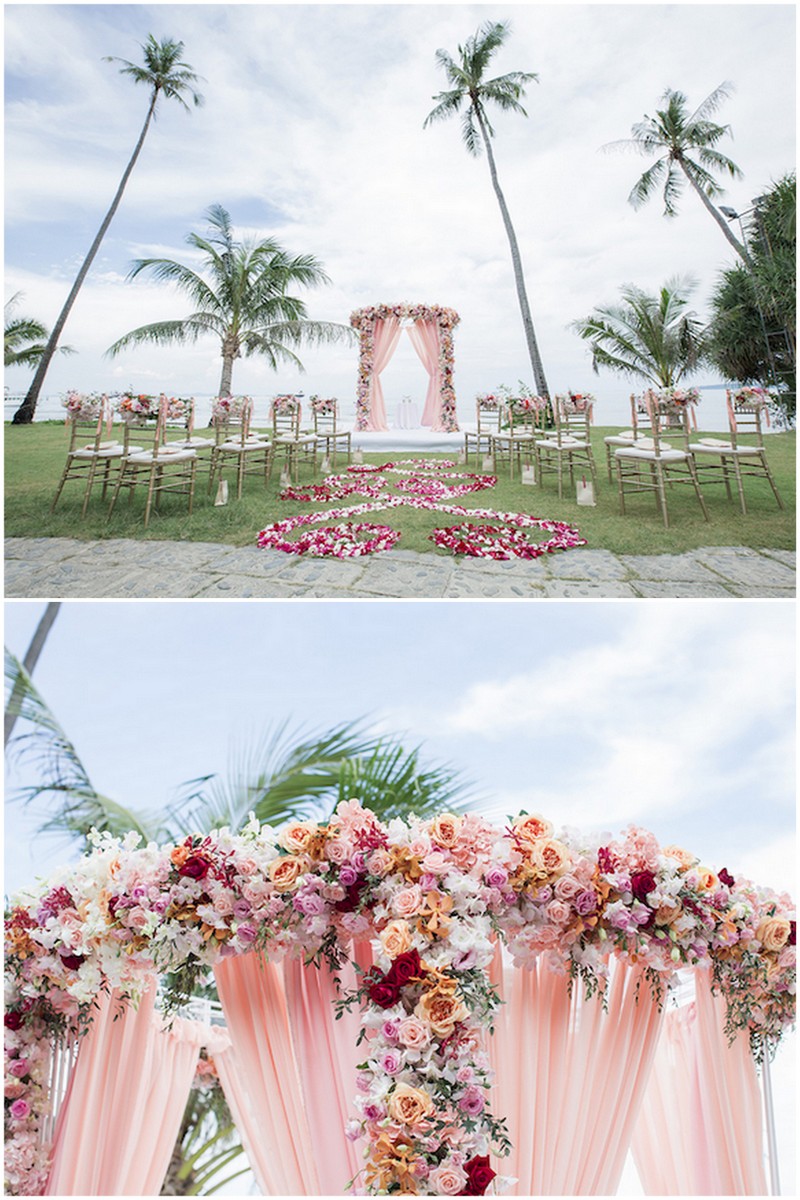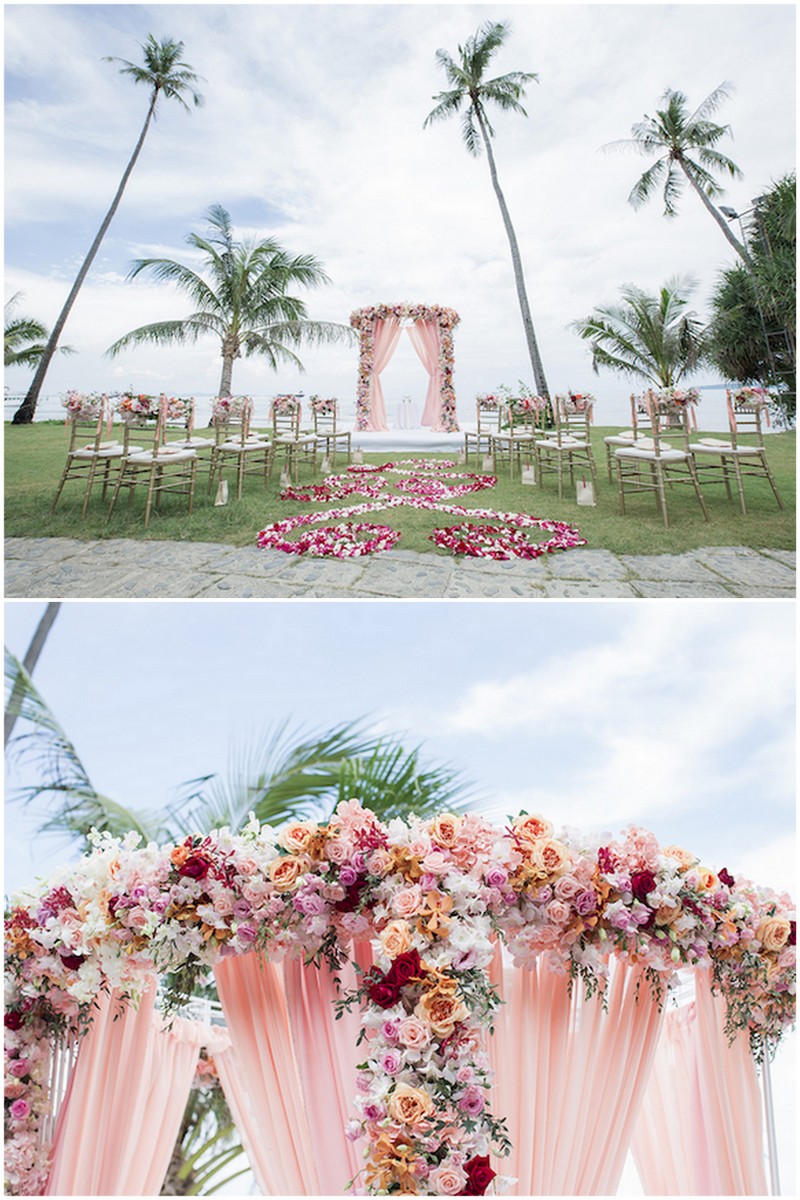 They held their wedding ceremony in front of the ocean beneath an blush ombre floral gazebo, surrounded by shades of petals and scented candles.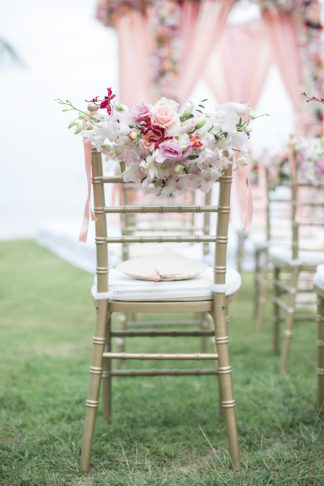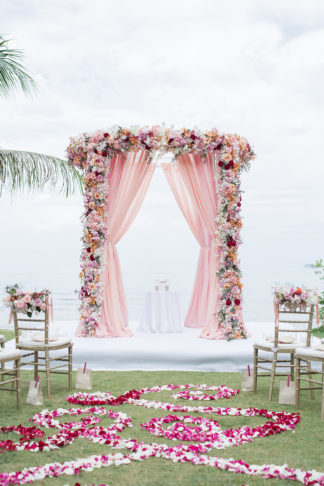 Lush pink ombre wedding chair bouquet arrangements made it perfect.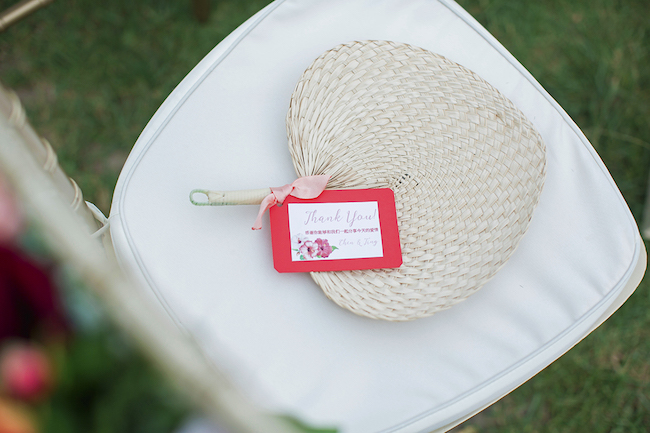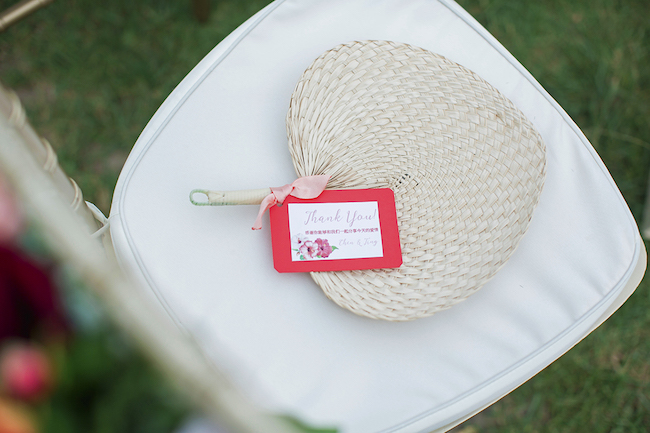 Read:  The Top 10 Pitfalls to Avoud When Planning Your Destination Wedding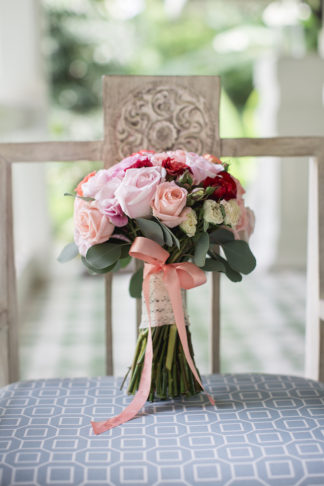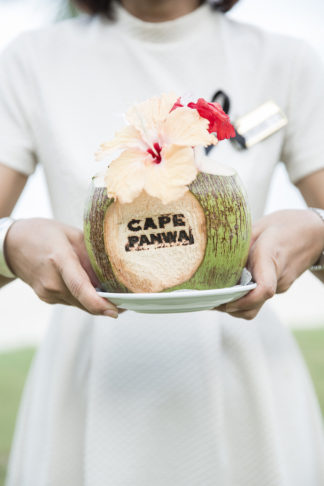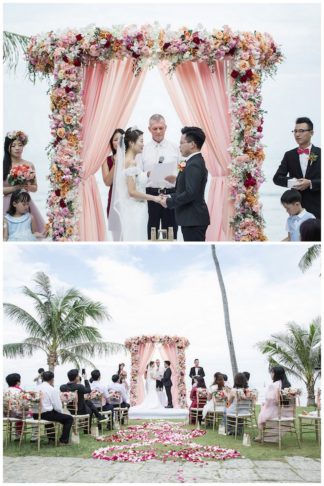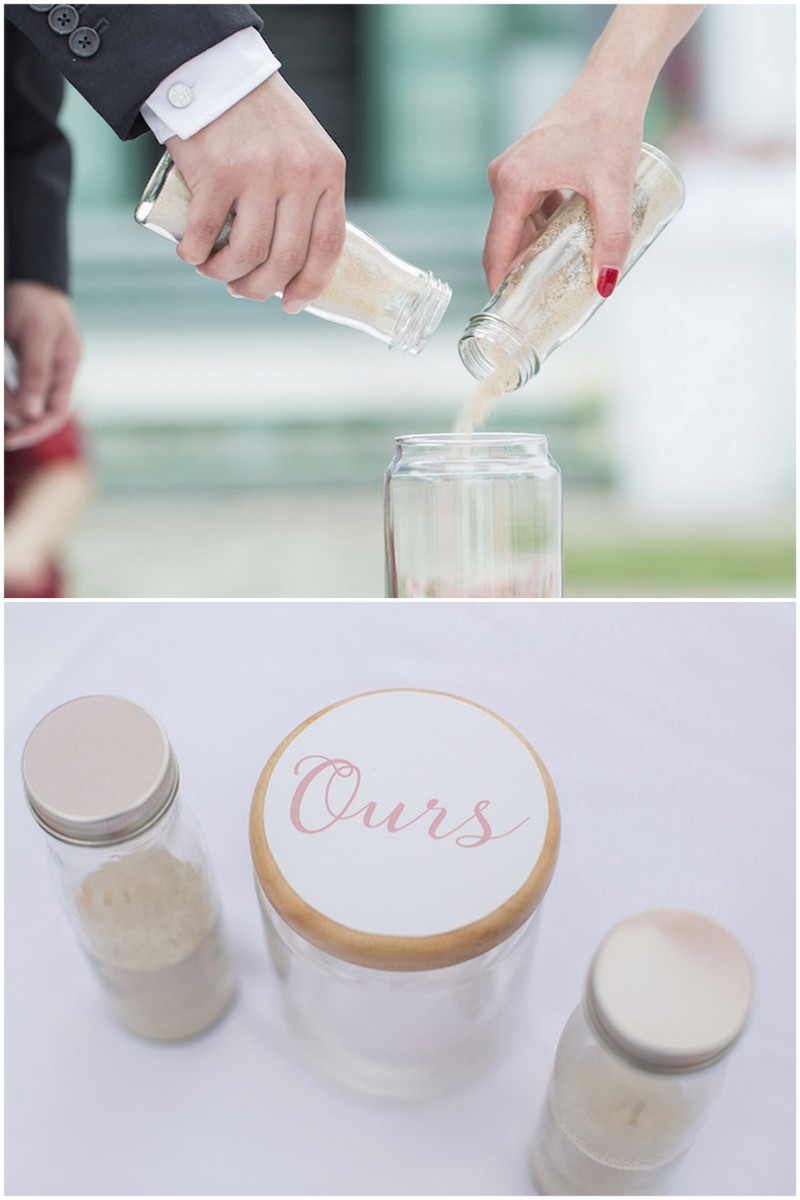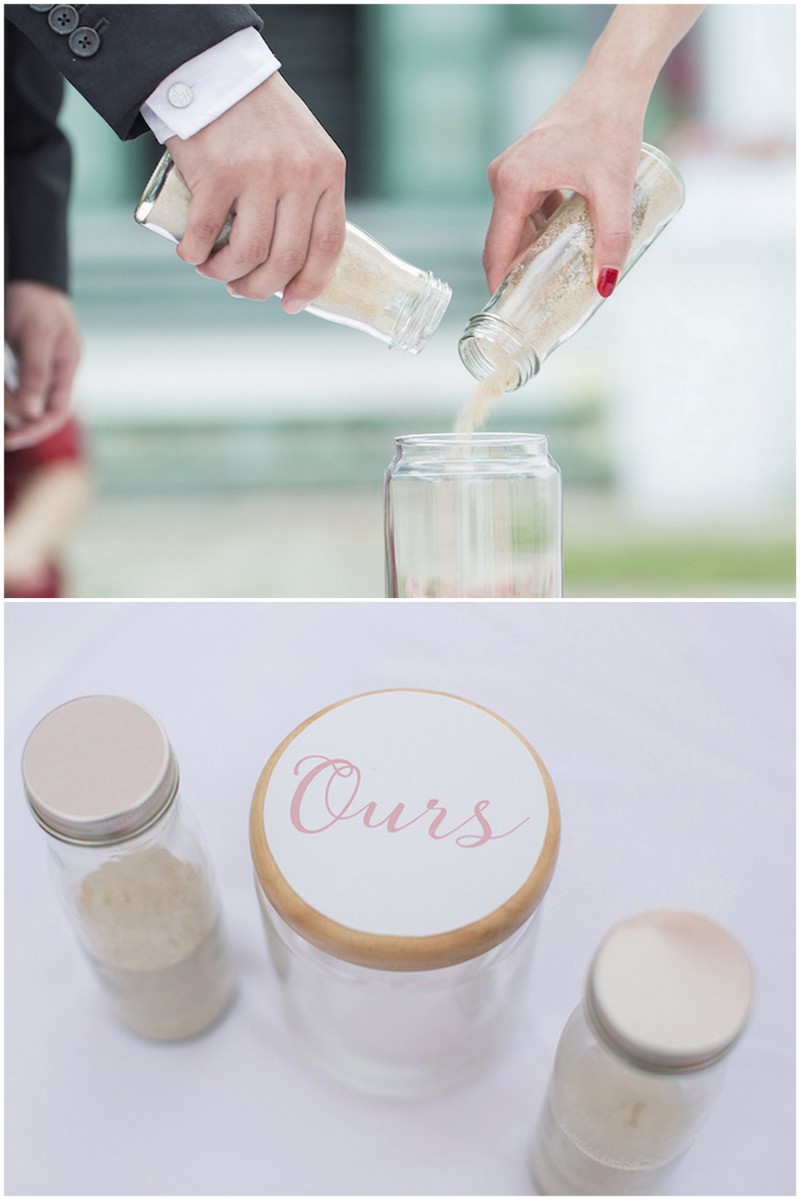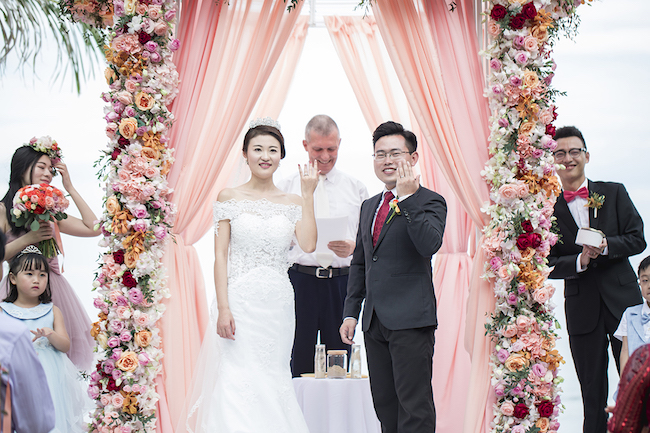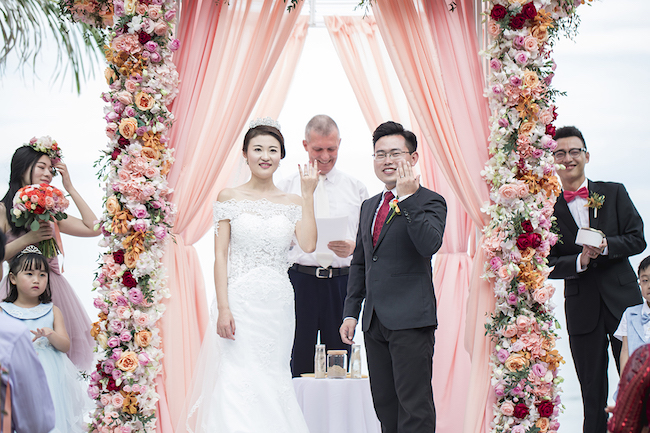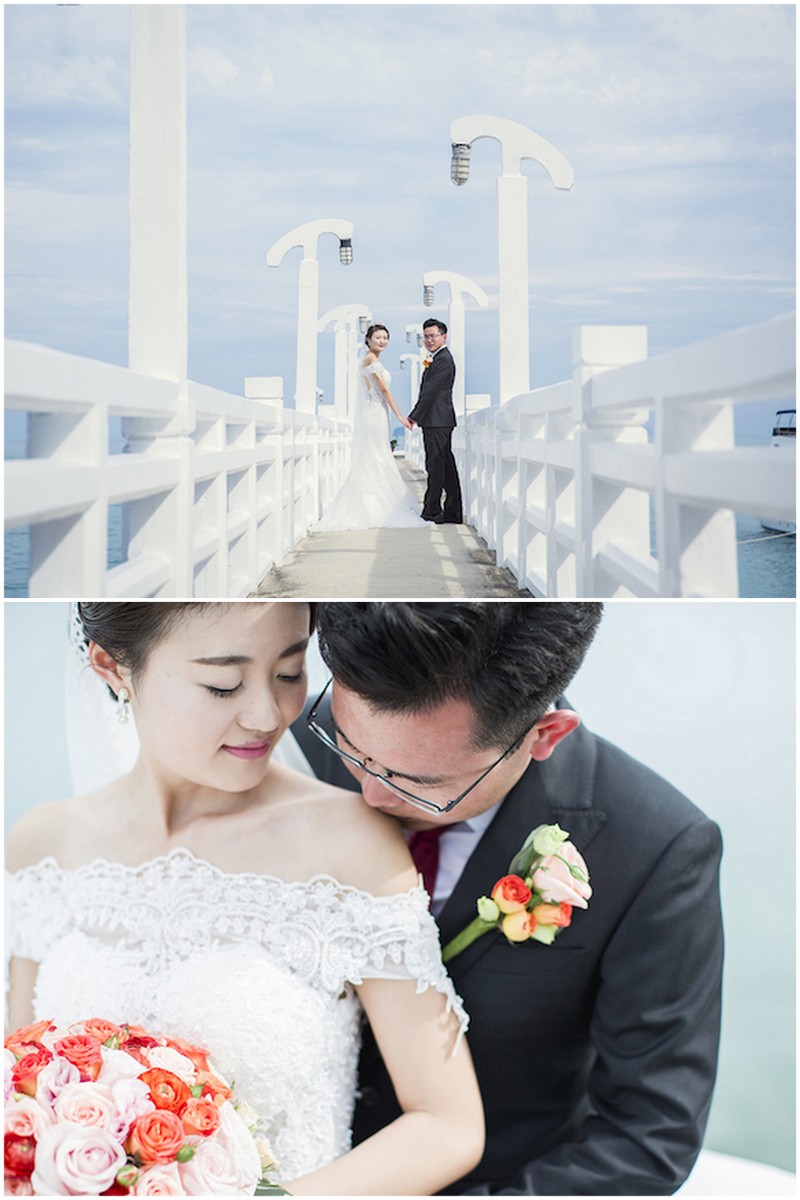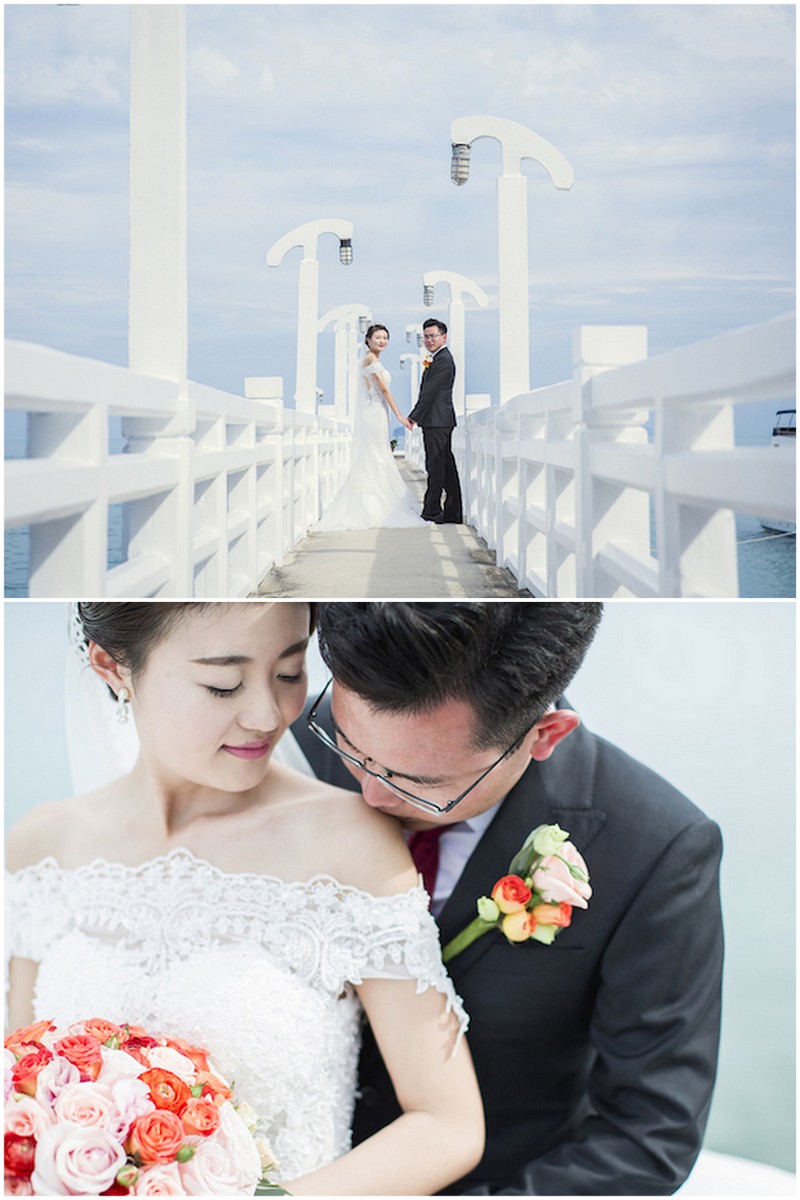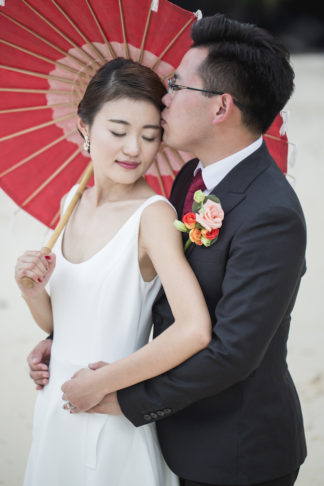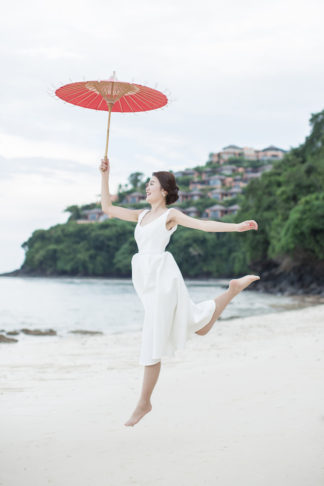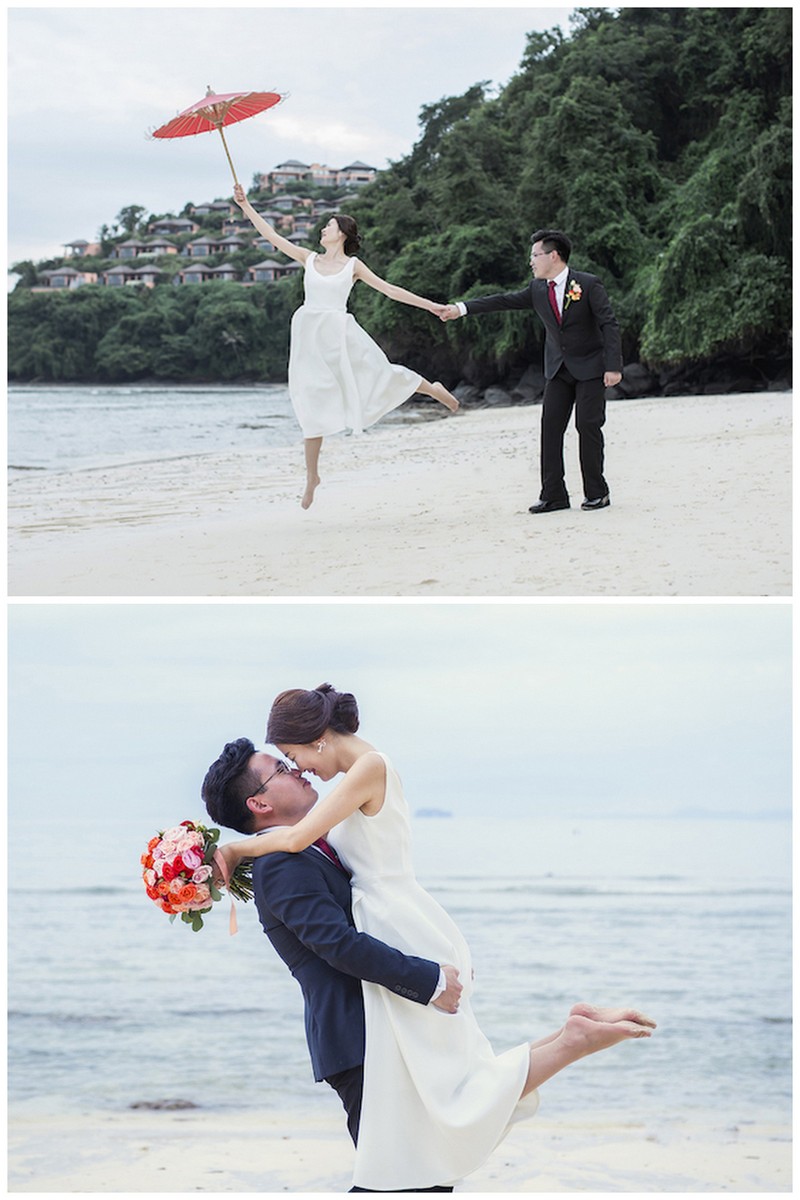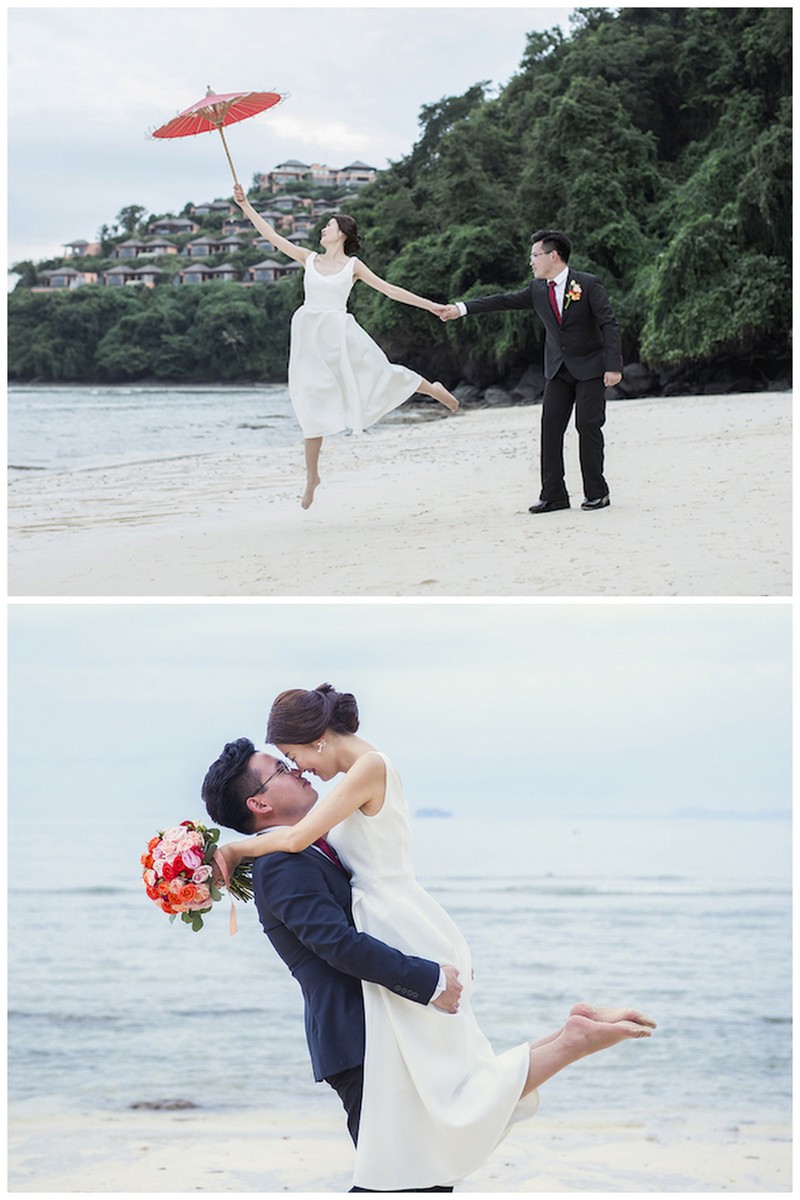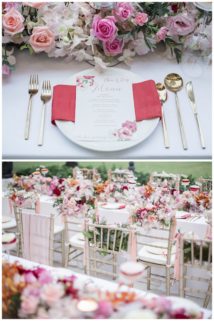 For their Cape Panwa wedding in Phuket the reception dinner tables were perfectly matched with red and fuchsia vibrant napkins.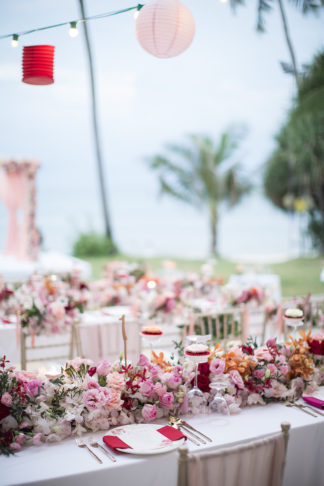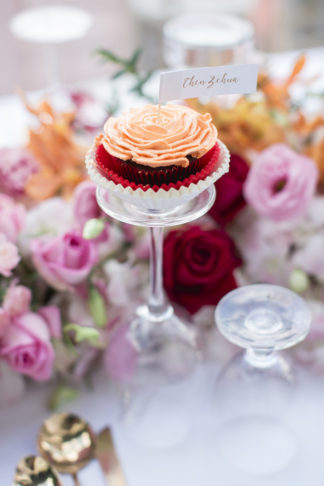 The couple had very unique place name cards put on a floral delicious cupcake for every guest. Quite possibly the sweetest favor you've ever seen! 😉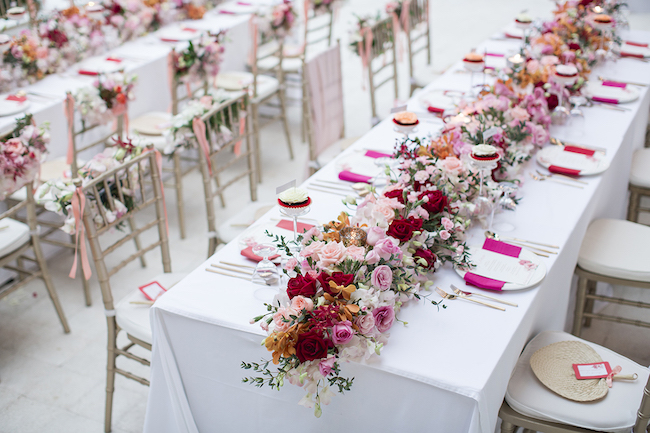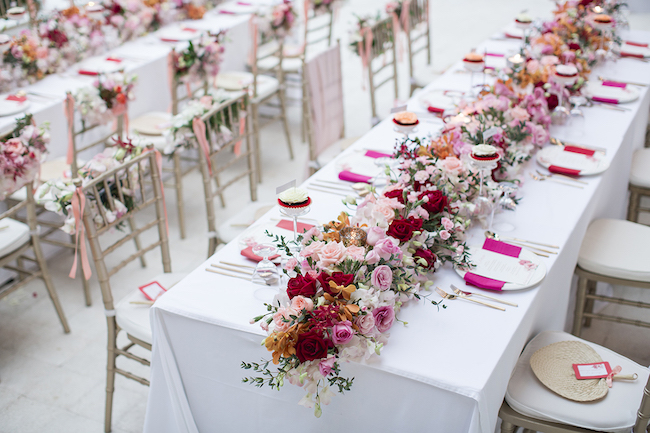 Tiffany chairs adorned with blush ombre floral chair bouquets lined the tables. Personalized menus and golden cutlery created romantic place settings, while candles and wonderful blush ombre flower runners lined the long, banquet-style wedding reception tables.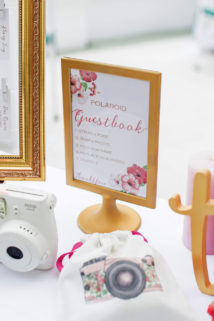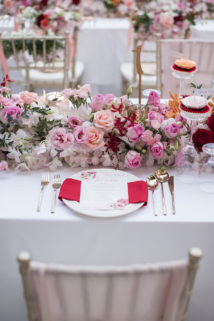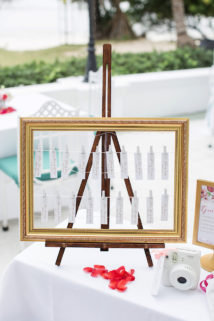 Everybody loved the interactive "Polaroid Guestbook" and the seating chart table.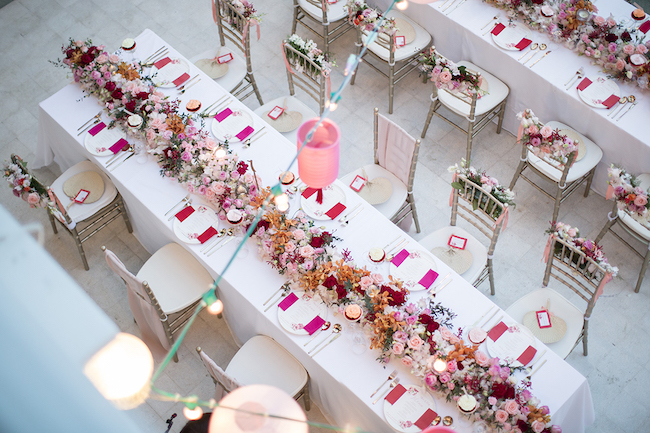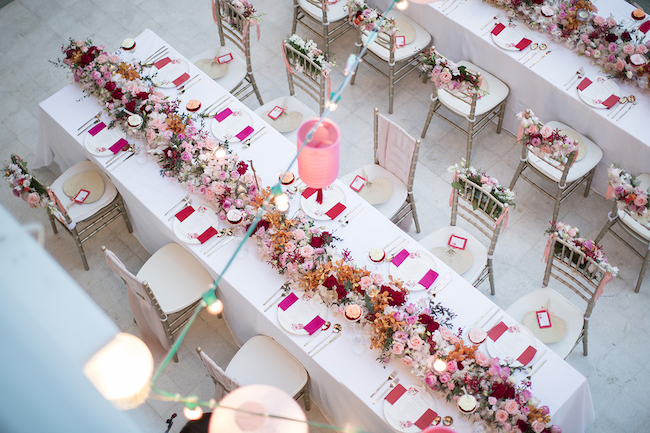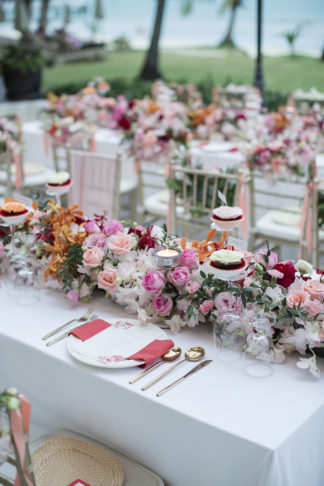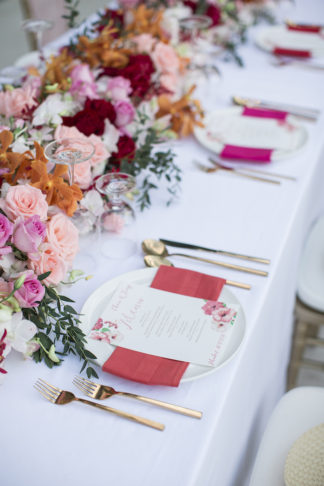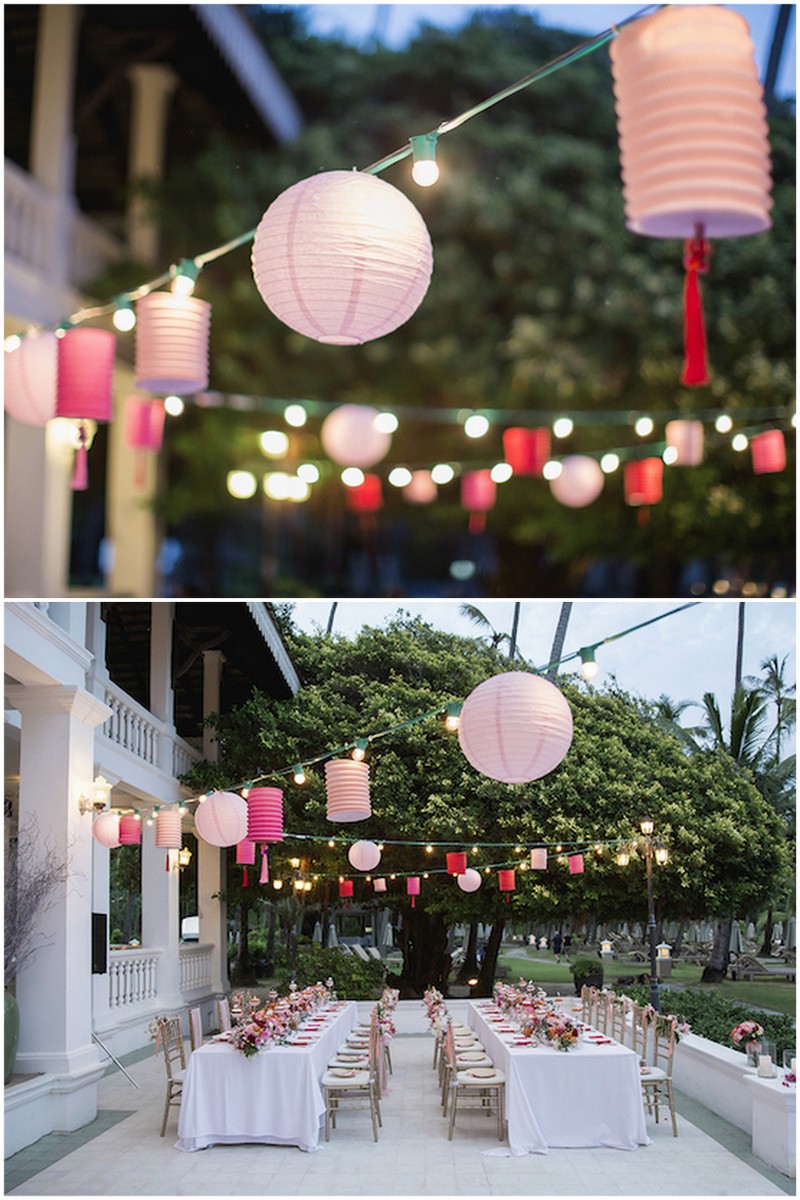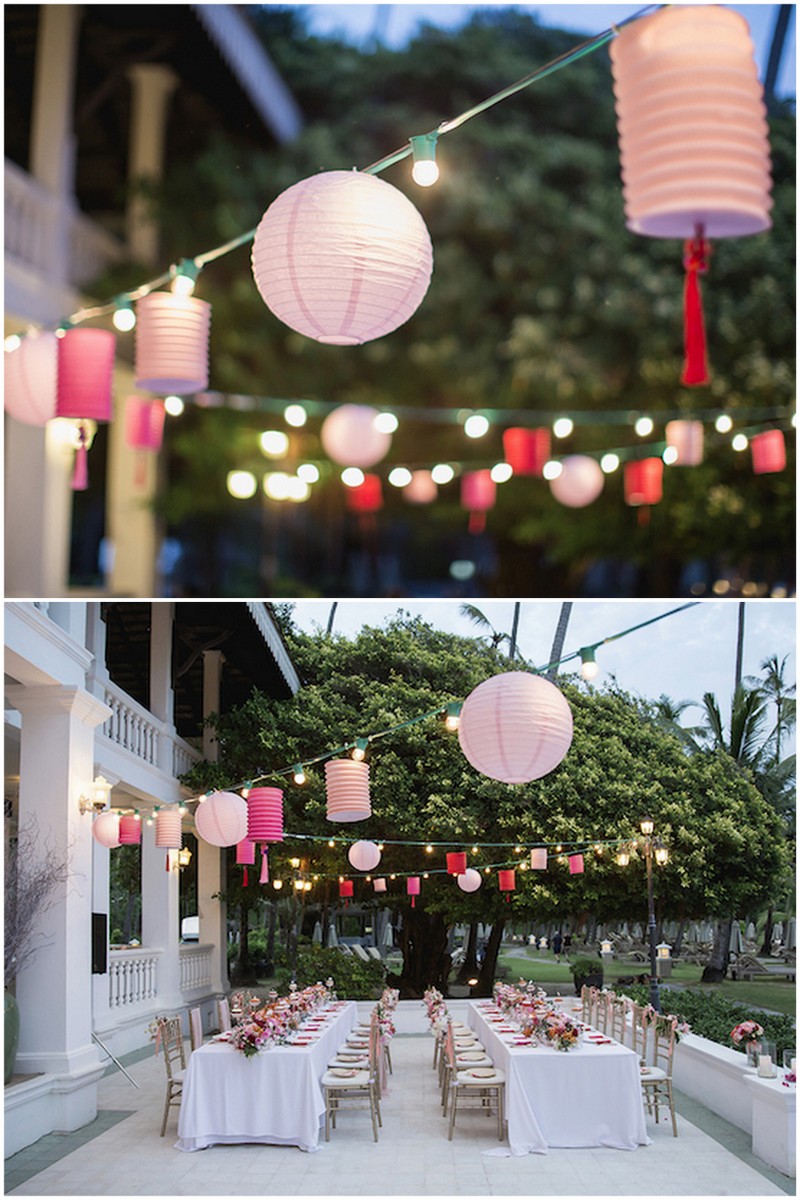 Wedding Boutique decorated the Cape Panwa historical Colonial House patio with lights and Chinese lanterns, in the blush, pink and coral colors as flowers to create a festive atmosphere.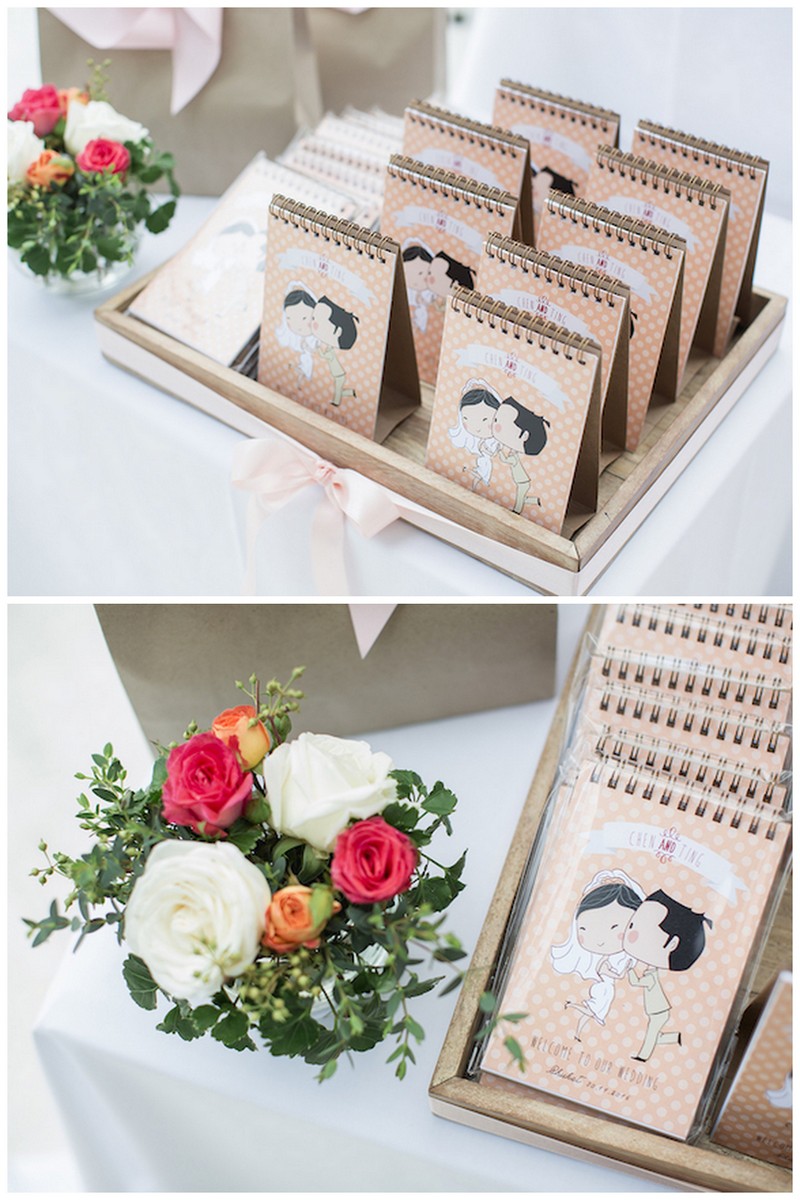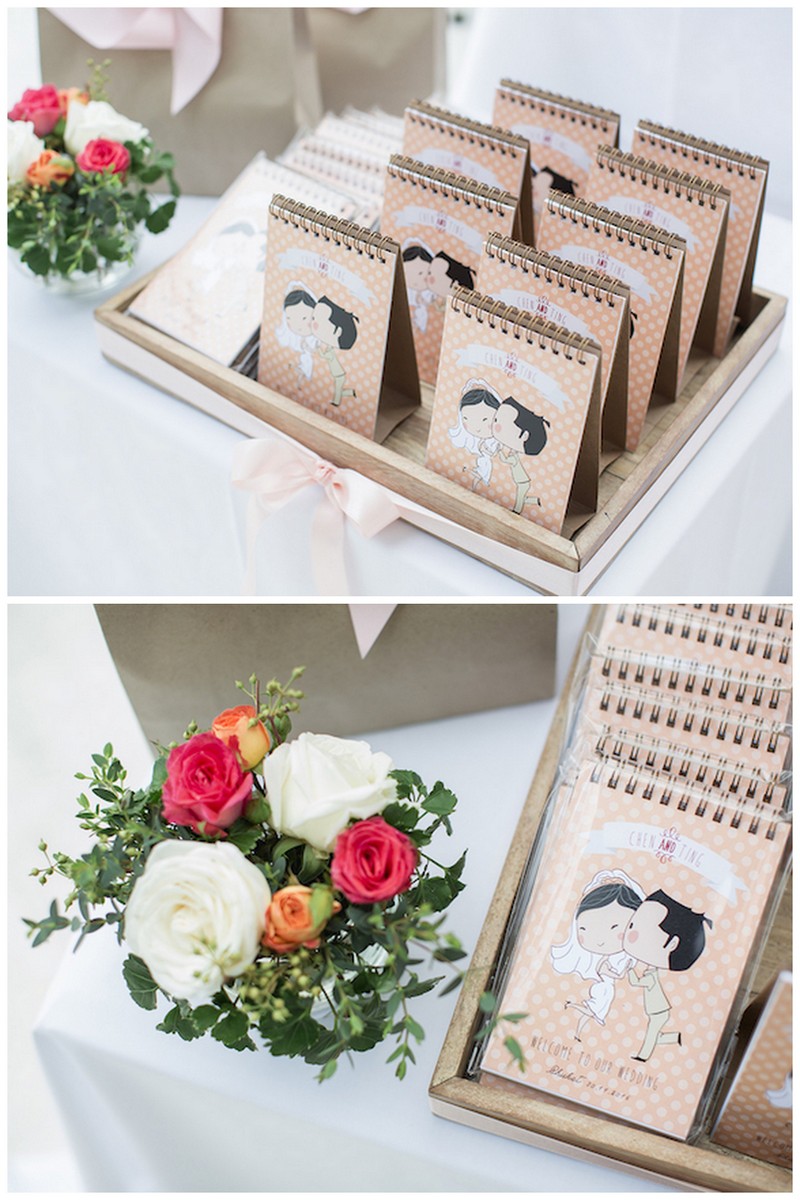 Looking at these spectacular images we can certainly guess that their Cape Panwa Wedding Phuket was a wonderful as the couple had dreamed!
Cape Panwa Wedding Phuket Vendors: Wedding Designer & Planner: Wedding Boutique Phuket​ // Photography: Nopparat Photography​  // Venue: Panwa House at Cape Panwa​ // Makeup Artist: Sun Makeup Phuket // Bridal Dress: Pronovias // Bridal Shoes: Jimmy Choo // Floral Arrangement: Wedding Boutique Phuket with Flower & Wedding Studio Phuket​ // Videography: i2production​ // Master of Ceremony: Phuket Marriage Celebrant​, Peter Notley // Wedding Cakery: Ilona Cake Phuket // Special Thanks to: Wing Lee​ (Chinese Translator)