East meets West
Red, White & Aqua
♥ ♥ ♥
George and Jolene wed in one of the most outstanding 2013 South African weddings we've had the honour to blog about, which achieves a perfect cultural balance. As George comes from an Eastern background of Chinese descent and Jolene comes from a more Westernised background, their fun and slightly quirky wedding was inspired by East meets West.
Perfectly captured by Black Frame Photography, their western white wedding included the colour red, Chinese double happiness symbols, origami cranes and orchids. Carnival-themed elements as found in our 20 DIY Carnival Theme Wedding Ideas was also used in small details. Take a look!
Red White & Aqua Carnival Wedding Look
Jolene was a vision of beauty in her strapless mermaid-style wedding gown with beaded detail beneath the bust. She wore a half-up half-down hairstyle with a braid, curls and flower thrown into the perfect mix!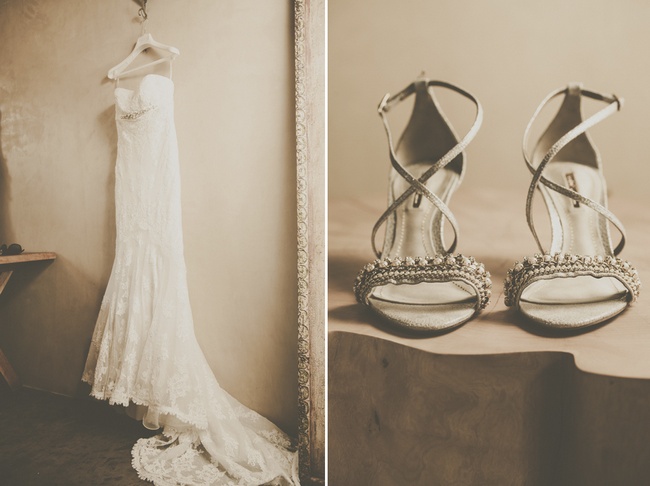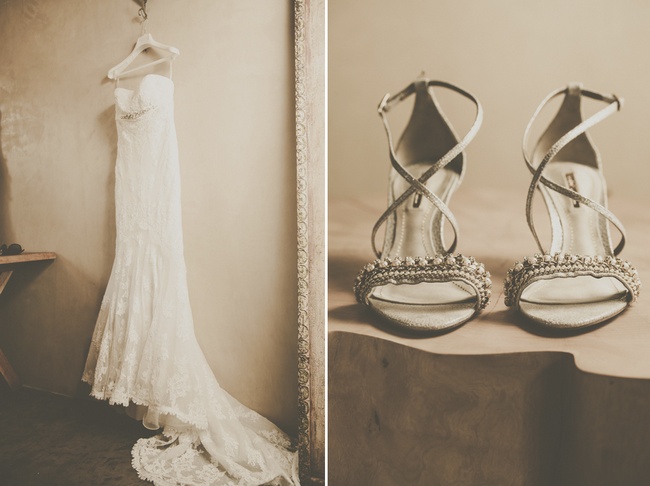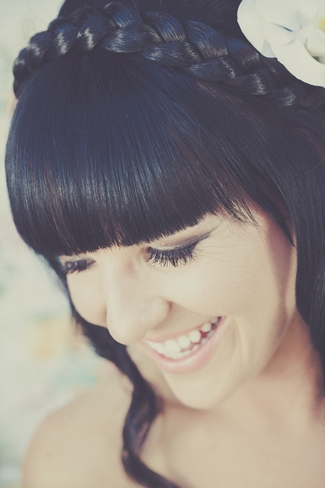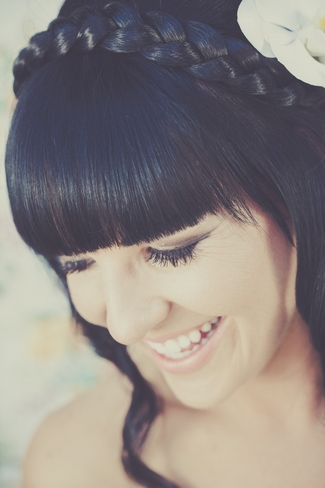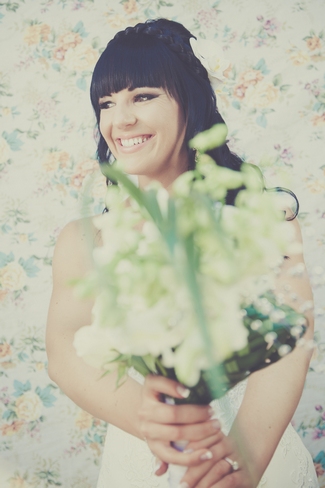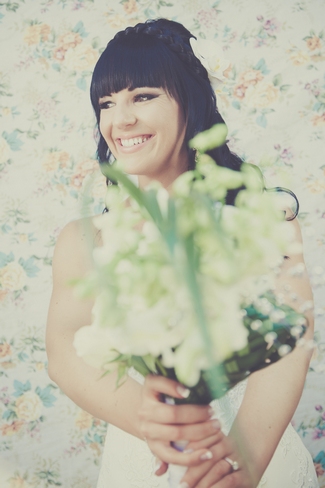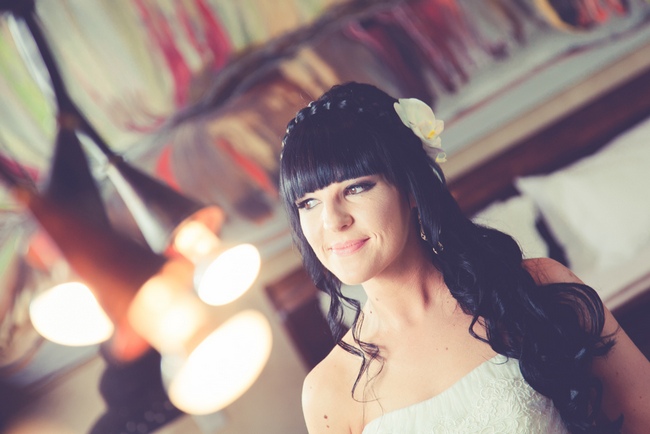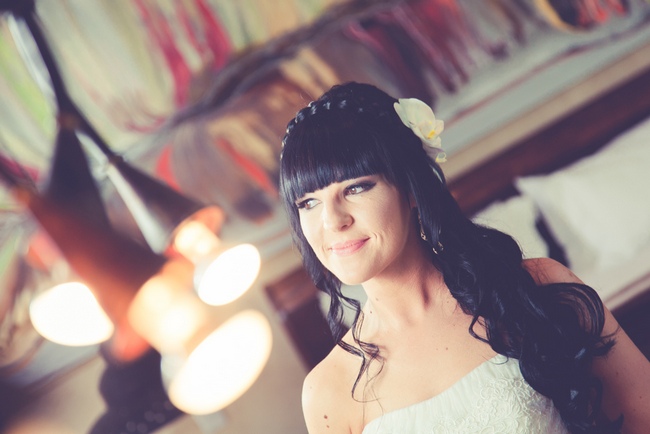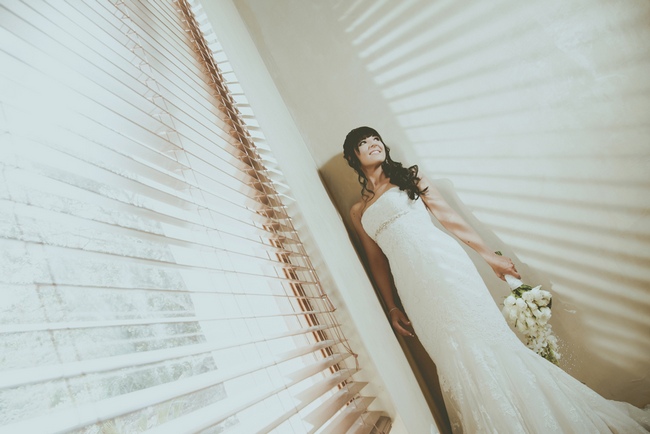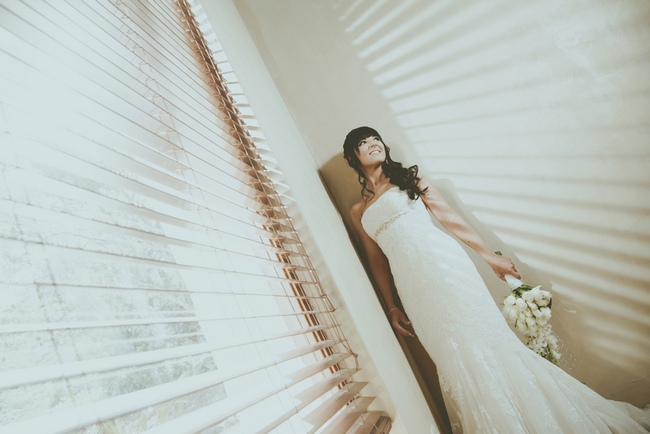 Jolene and George's Love Story
Jolene tells us that they met in 2006 at an indie party in the middle of town, known as the "secret party" where they started chatting. Testing her desire for adventure and to live in the moment, George dared Jolene to kiss him! Admiring his game and guts, Jolene obliged and the pair kissed, chatted and partied until the sun came up!
One evening while holidaying in Hong Kong, the couple caught a tram ride up to the Victoria Peak summit, the highest area of the city. After reaching the top, they strolled along a footpath and gazed over the bustling cityscape below. George then bent down on one knee and proposed with a beautiful diamond ring! Jolene says, "…of course I said yes, we were on cloud nine, literally high in the sky!"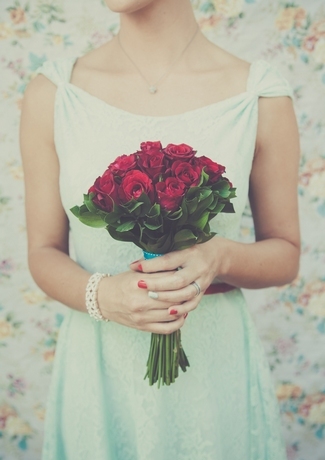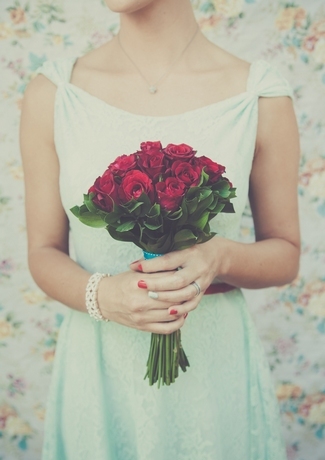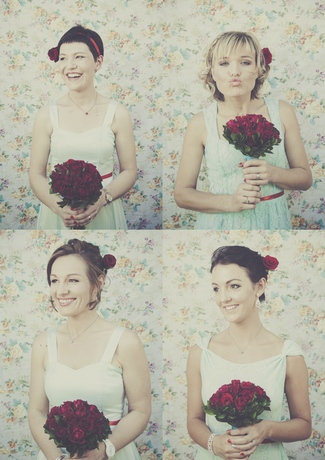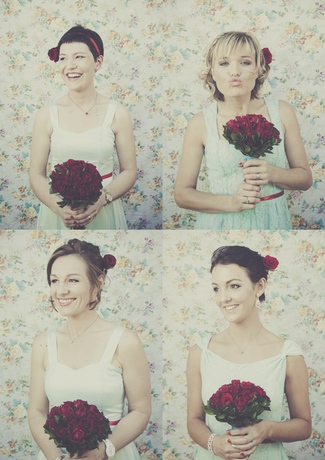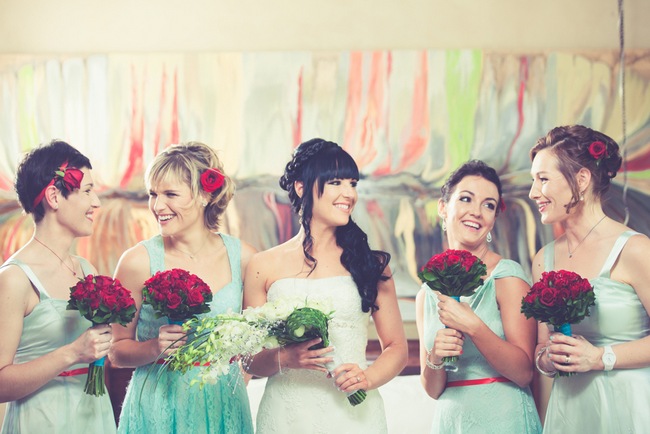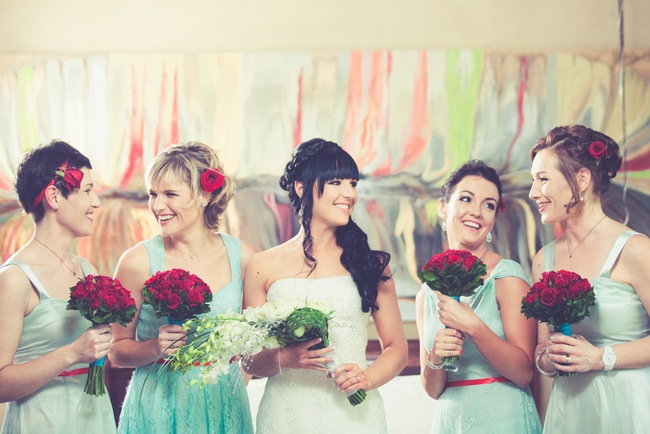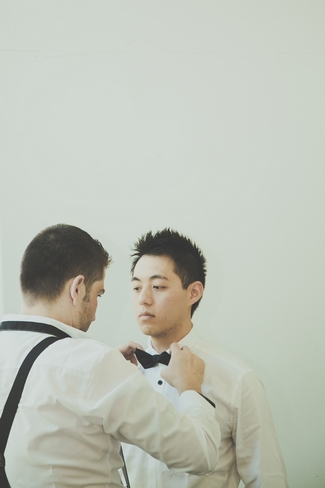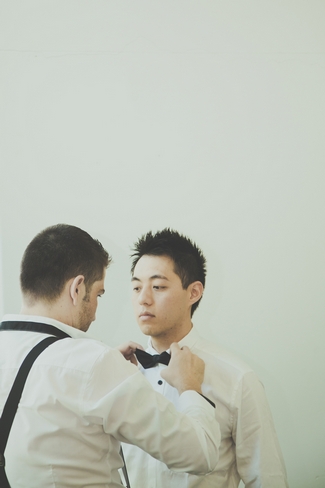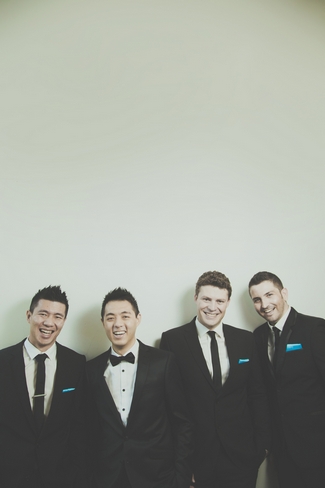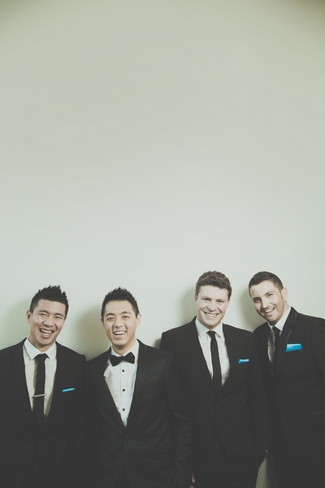 Red White & Aqua Carnival Wedding Ceremony
To create the fun and quirky ambiance that they desired for their wedding, on every other chair in the chapel they had a variety of dark glasses, coloured rim clear glasses and "fans of love" for their wedding guests.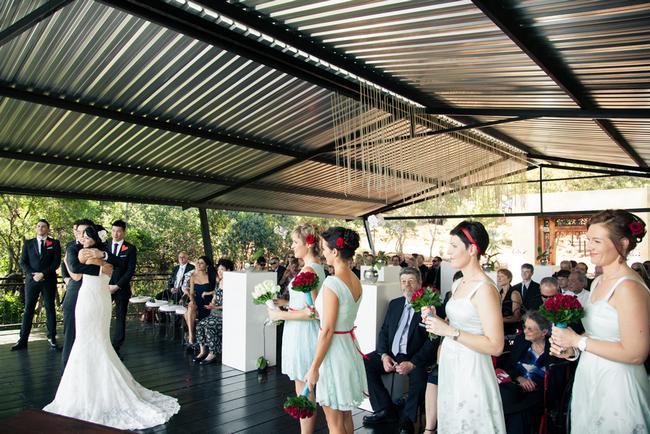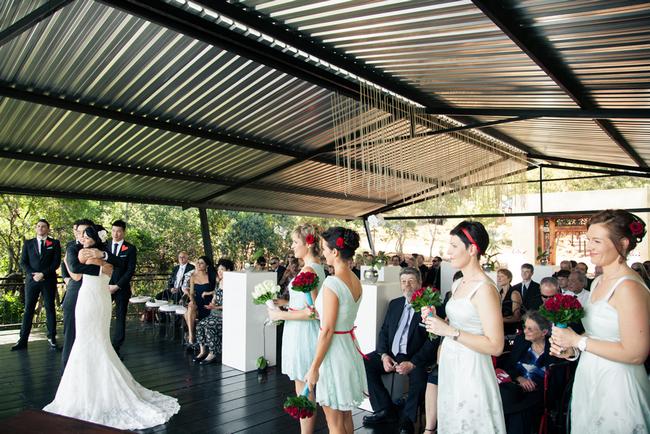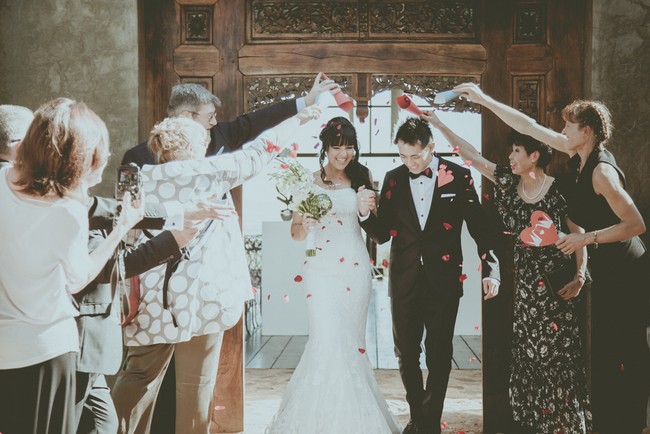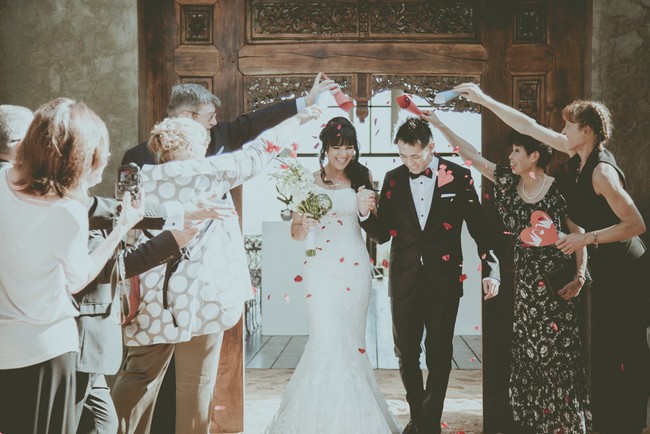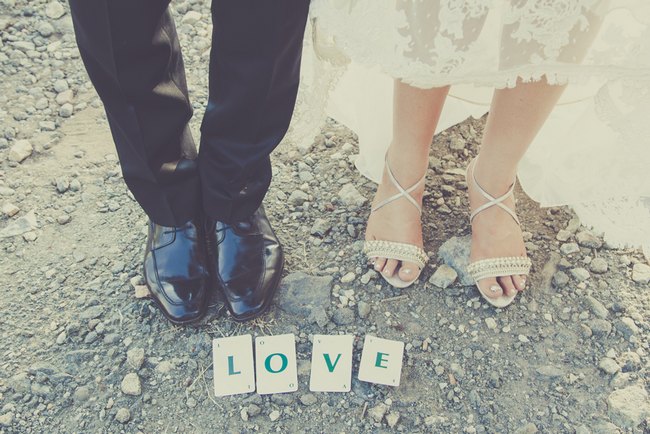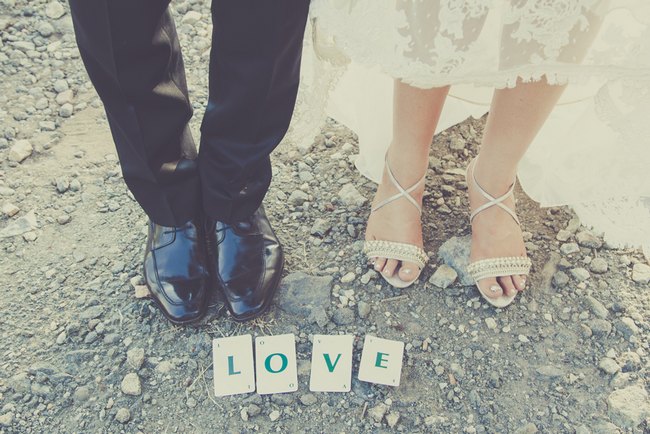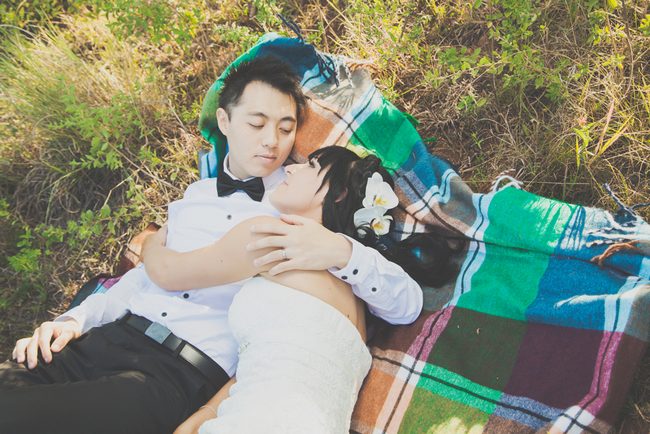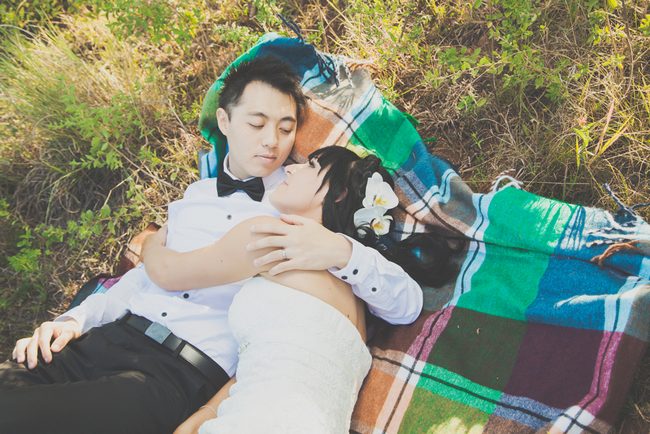 "George and I are best friends and live in our magical JOGEORGIA bubble!," says Jolene.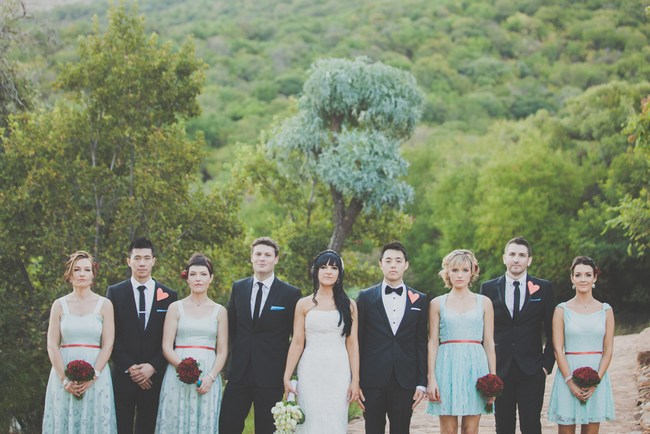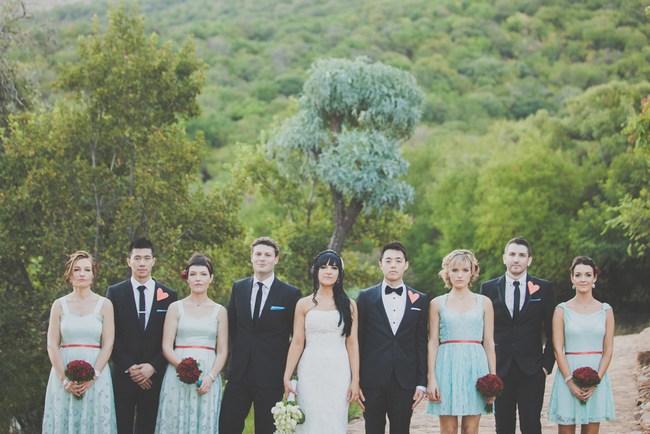 Red White & Aqua Carnival Wedding Reception
Hosted at the Red Ivory Lodge in March 2013, the couple had fun facts up around the venue explaining why the colour red is important in Chinese culture and what Chinese animal years George and Jolene were born in.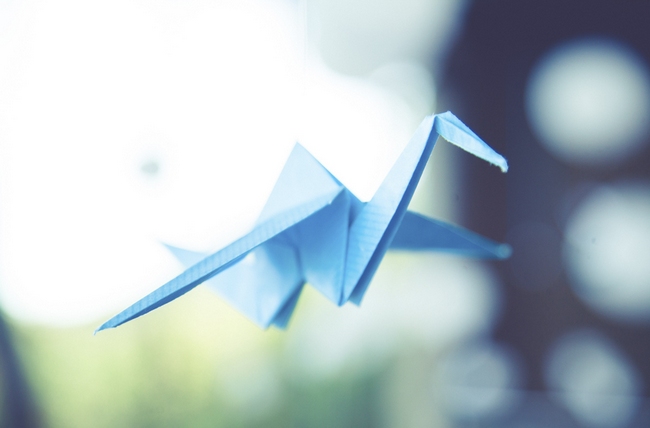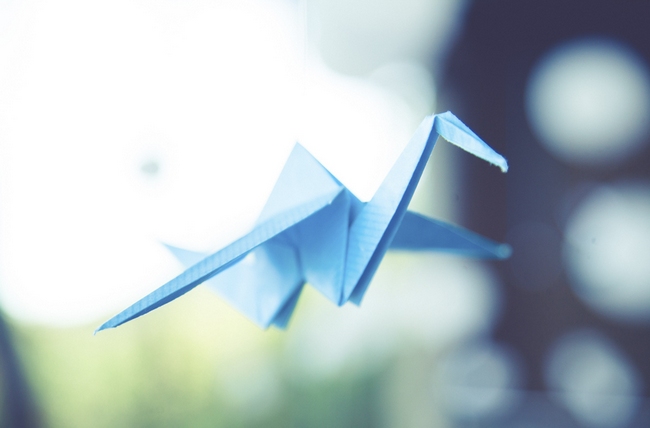 (Above) Origami cranes were also used as part of their hanging decor. The monogamy of cranes and the patience it takes to fold the paper represents the beautiful qualities that are essential for any relationship.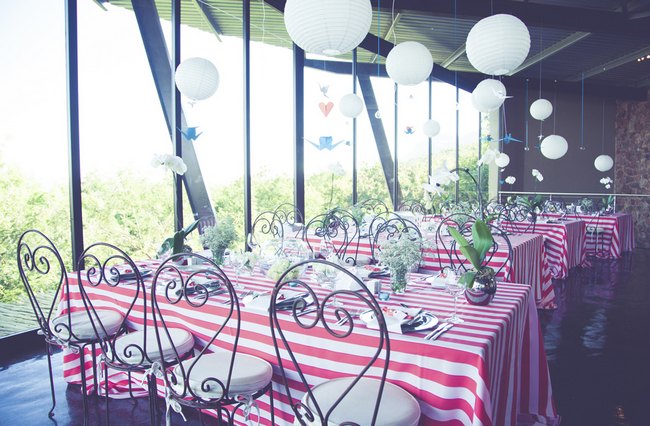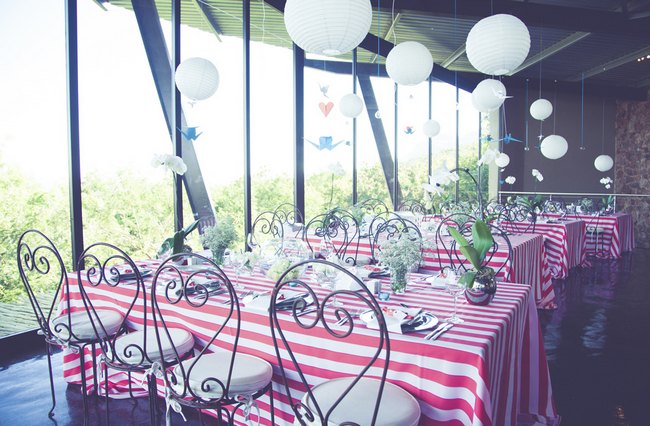 (Above) The couple created a gorgeous fun environment by hanging Chinese lanterns and paper cranes from the ceiling. We love this idea and have put together a list of 21 DIY Outdoor & Hanging Decor Ideas to inspire you!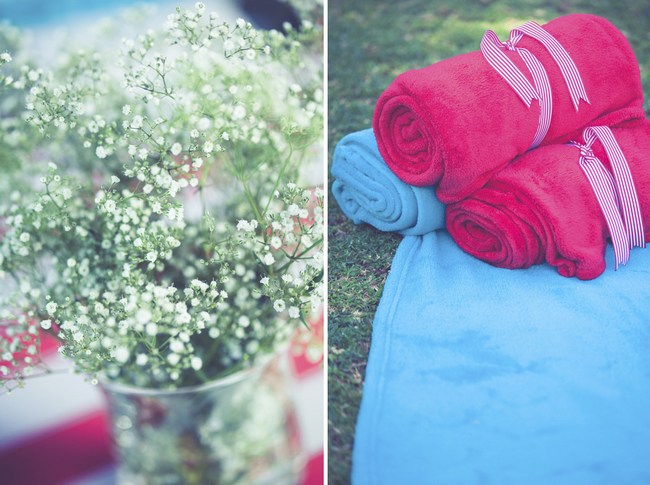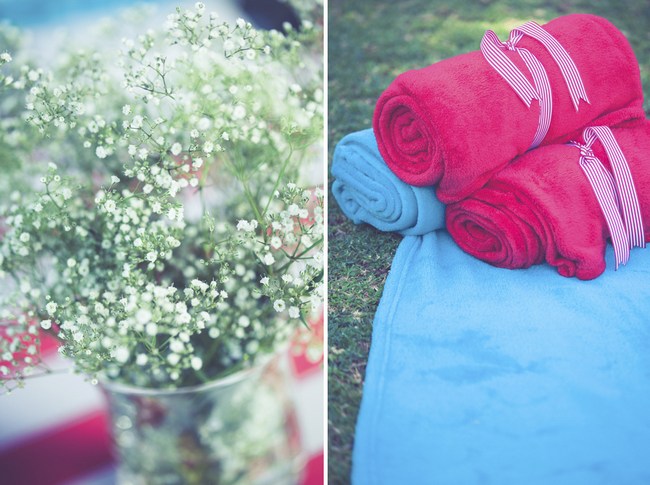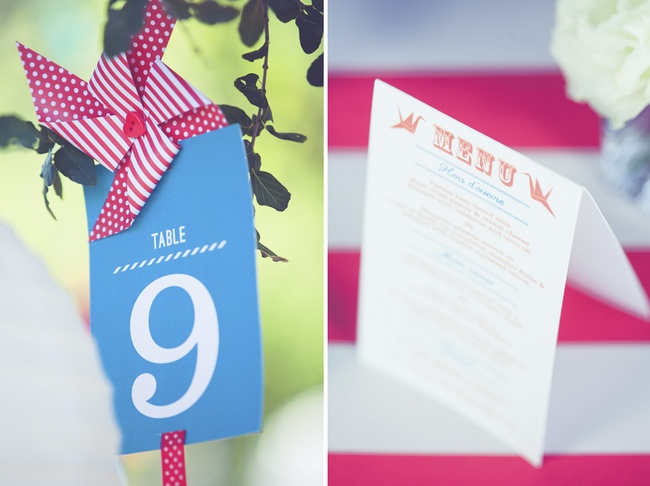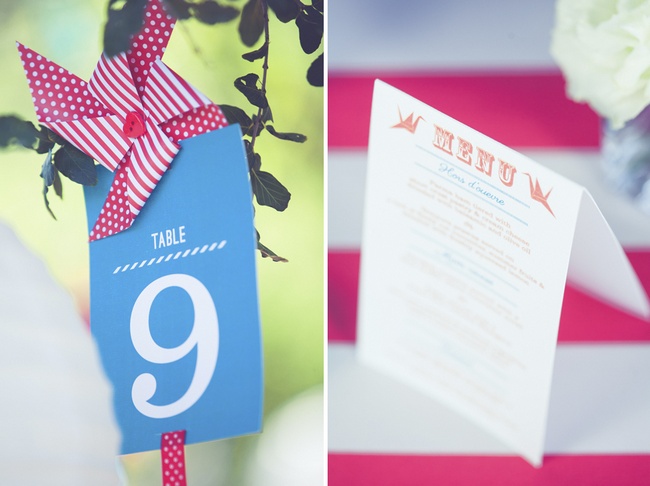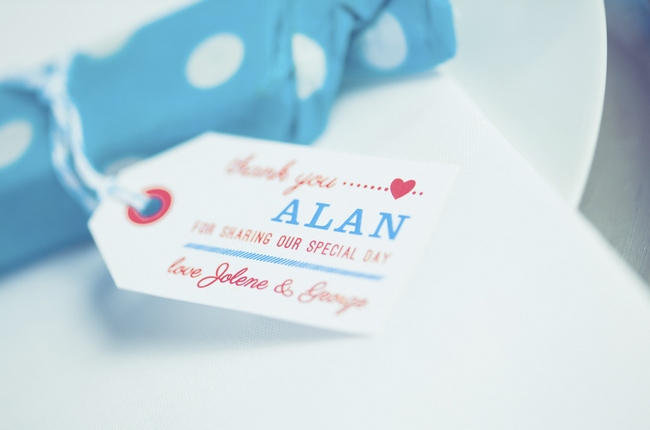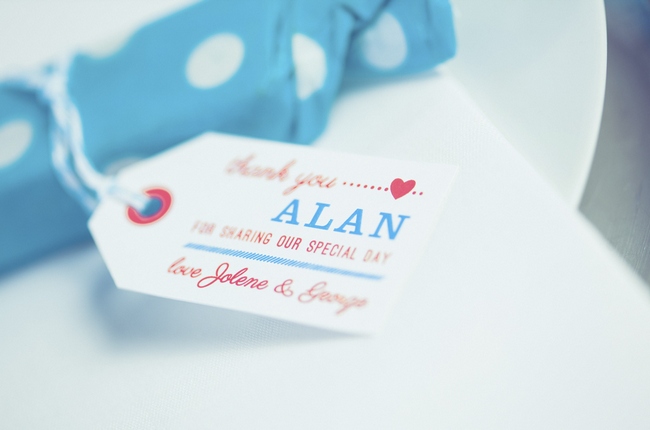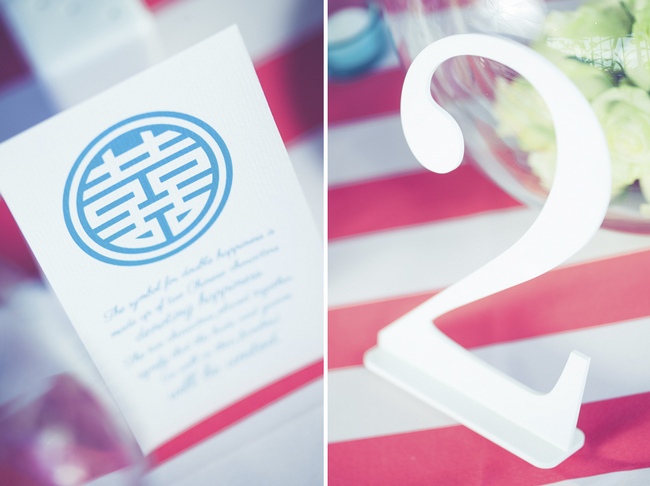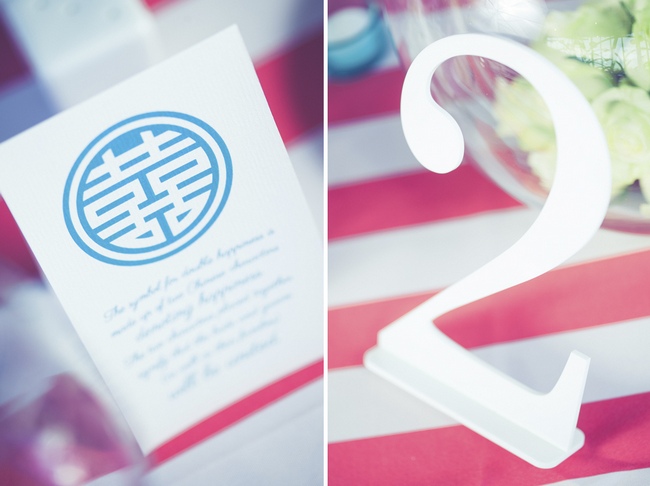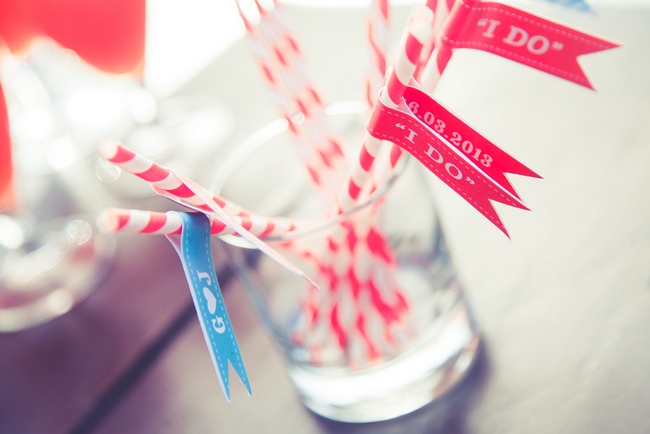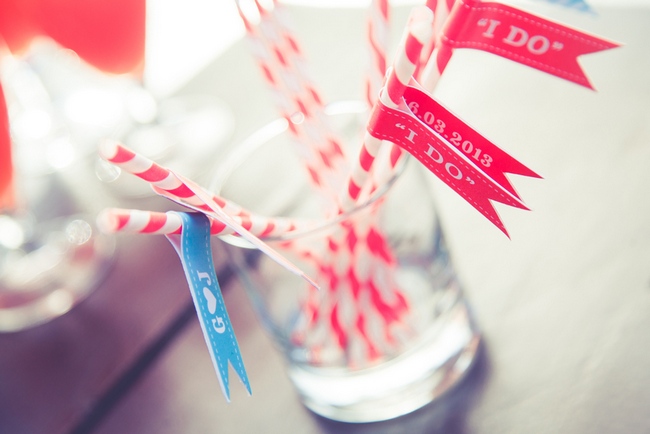 For more fun filled carnival ideas such as these striped drinking straws, take a peek at our post dedicated to Vintage Carnival Wedding Decor.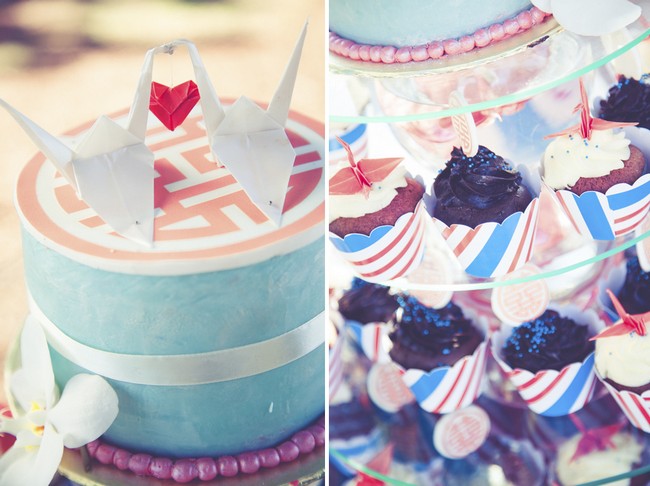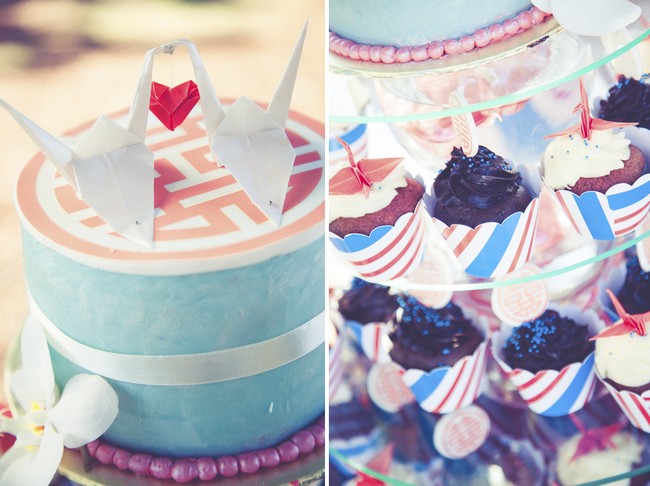 (Above) Symbolizes the union of man and wife together with their families, the Chinese double happiness symbol was used on their wedding cake and on a lot of their wedding stationery.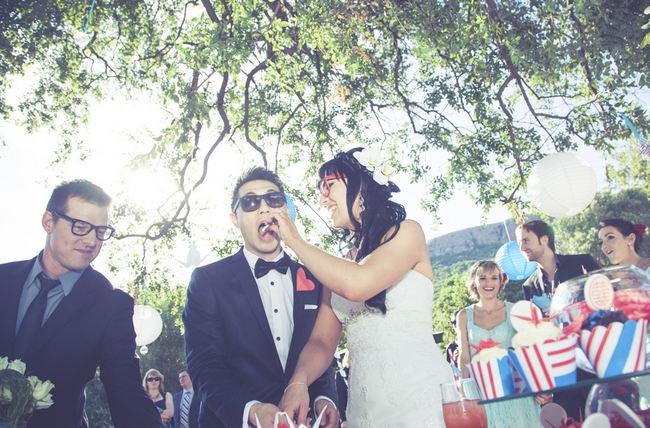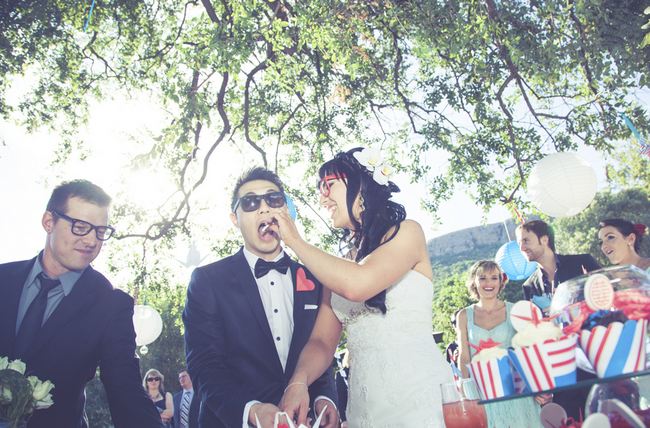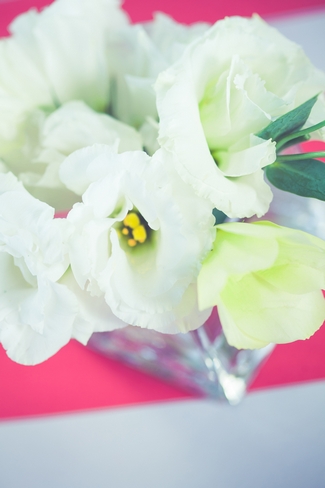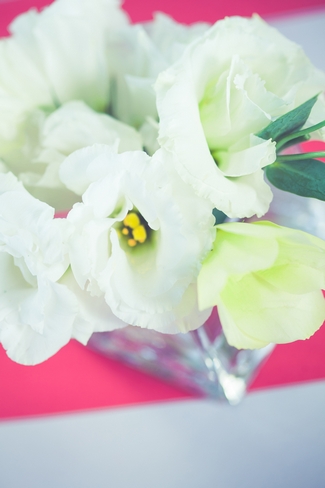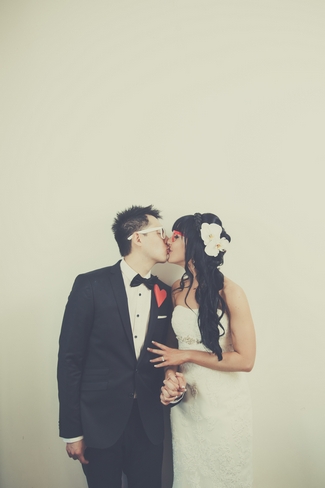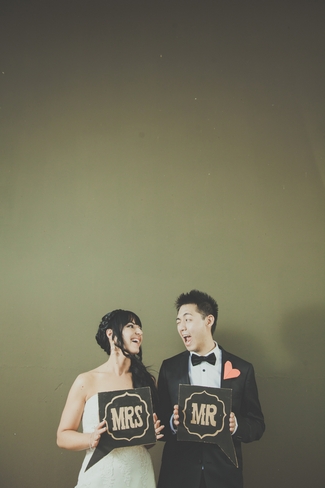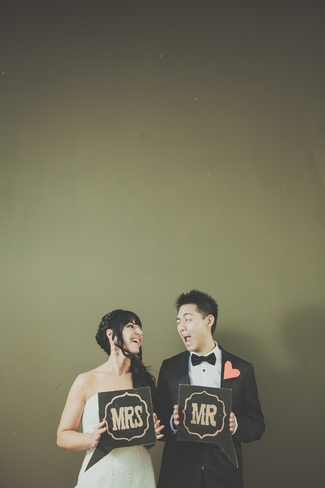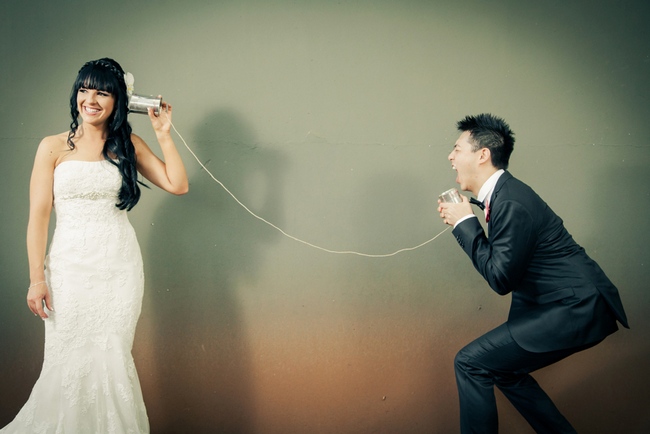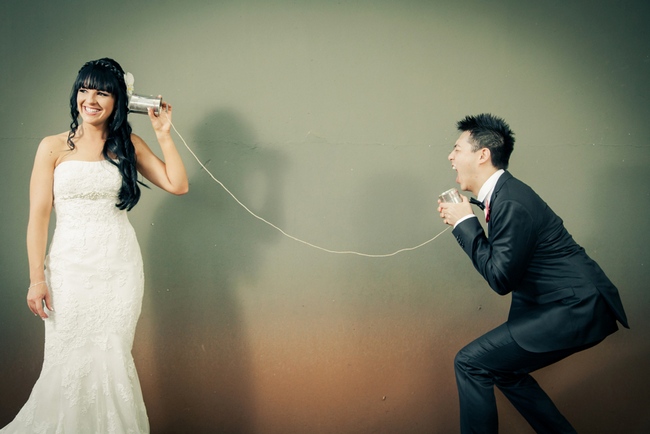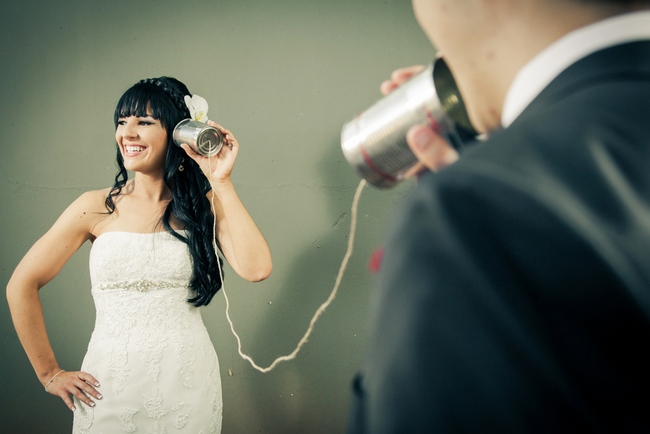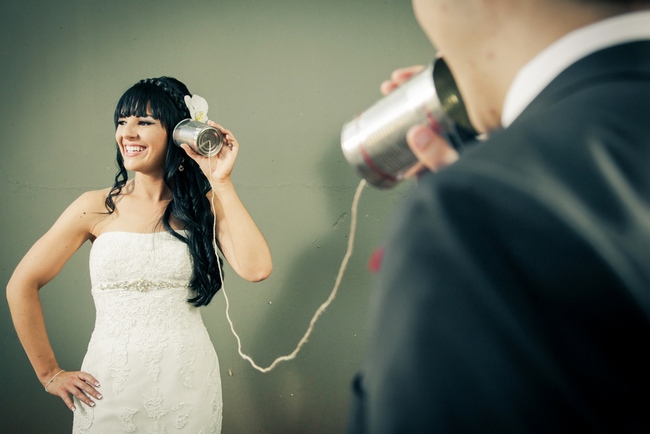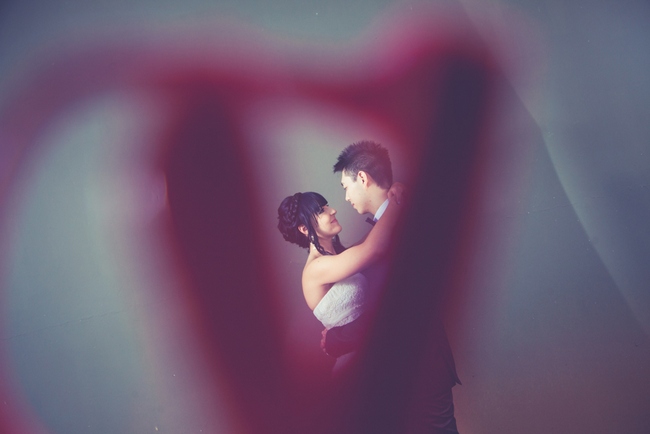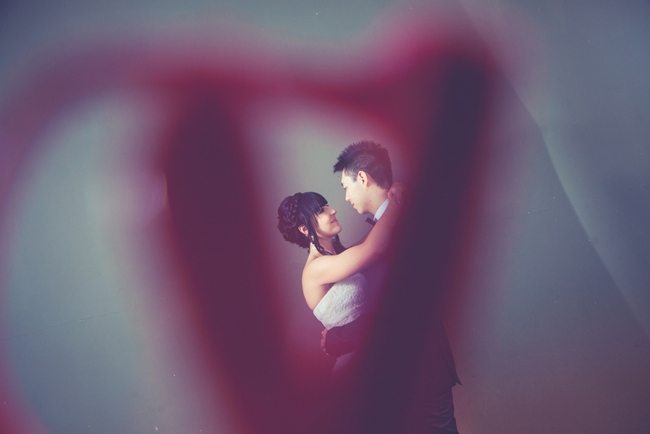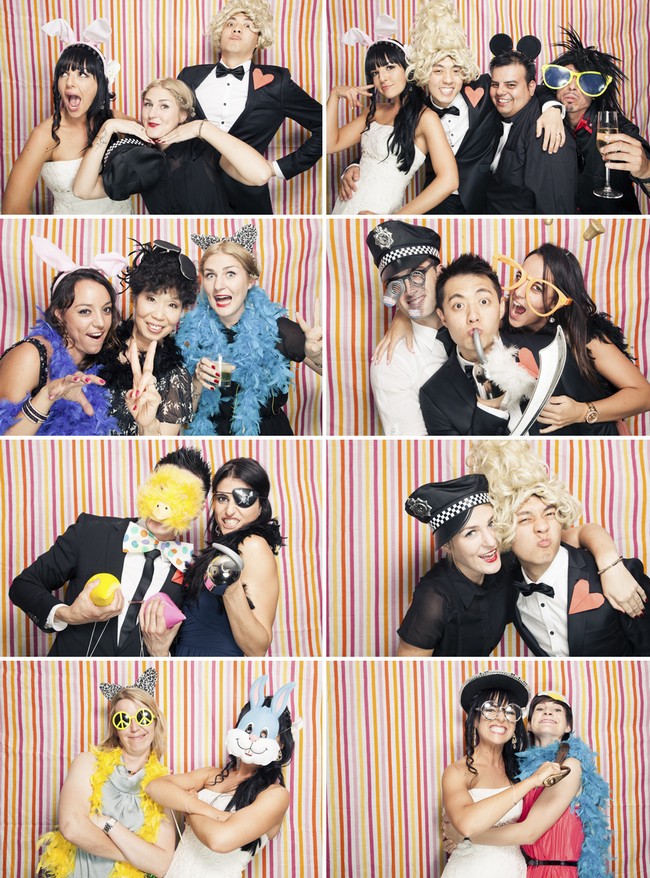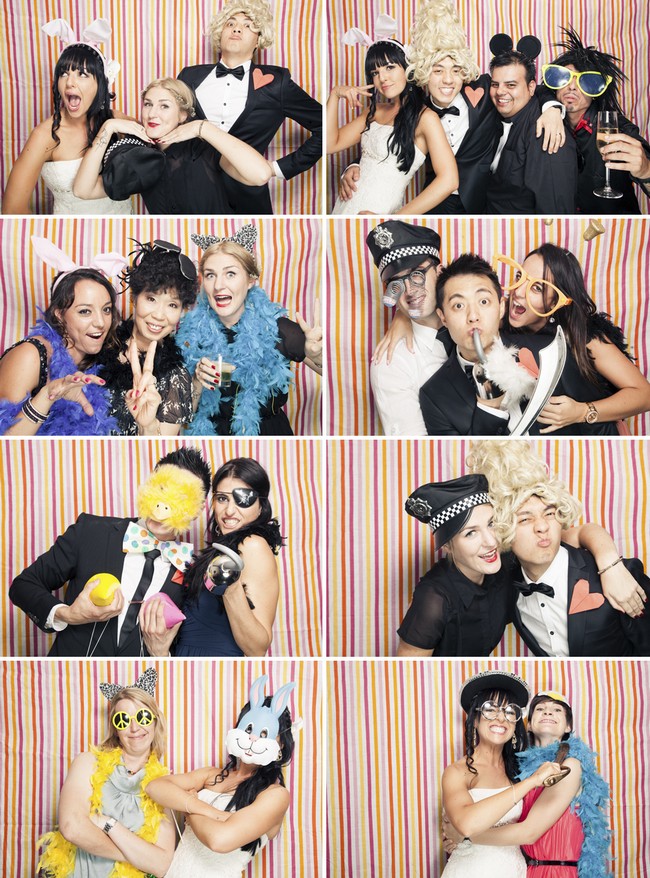 (Above) The fun photo booth with the striped backdrop and crazy photo props added to the joyful festivities for the newlyweds and their guests. They ended the reception with a "Harlem Shake" with their guests on the dance floor (a dance where guests go crazy and wear weird outfits).
Real Bride, Jolene's, Top Tips For Bride's-To-Be
Whatever your budget is, know that you'll probably go over it! "Unfortunately cheaper is not always better," says Jolene. To reduce their costs, they decided not to have too many guests and to only invite their family and closest friends.
Prioritize what you want to spend most of your money on: venue, photographer and so on.
Select a wedding venue that includes the hiring of tables, chairs and cutlery.
Start planning early – "Remember that not everything will go according to plan. Just breathe. If time allows, make a plan B and if it's happening on the day  – don't stress, you will probably be the only person to notice it," advises Jolene.
If you are unsure about a service provider, trust your instincts and shop around, there are plenty of other suppliers out there.
We just loved Jolene and George's fab filled wedding from start to finish and wish the couple many years of fun and happines together! For more real bride inspiration, take a peek at this yummy Red and Blue Rustic DIY Wedding. We know you'll love it too!
Vendors
Wedding Photographer:
Blackframe Photography
|
Wedding Planner:
Beatrix Events
|
Wedding Venue, Catering & Bar:
Red Ivory Lodge |
Wedding Cake:
Gateaux De Fee
(Rachel Greville) |
Wedding Stationary:
Elephantshoe
|
Wedding Flowers and Décor:
Beatrix Events |
Wedding Favors:
Anna Lize (Swiss Choc Caramels) |
Bridal Shoes:
Dumond |
Bridal Hair:
Gail Gleimus from Here and Hair |
Bridal Makeup:
Michelle Faber |
Groom's Suit:
Tiger of Sweden |
Videograper:
Pink Flower Productions
|
Pastor/Officiator:
Zale Hechter