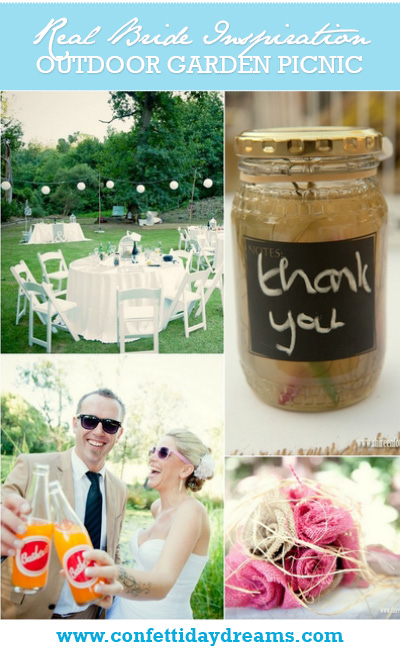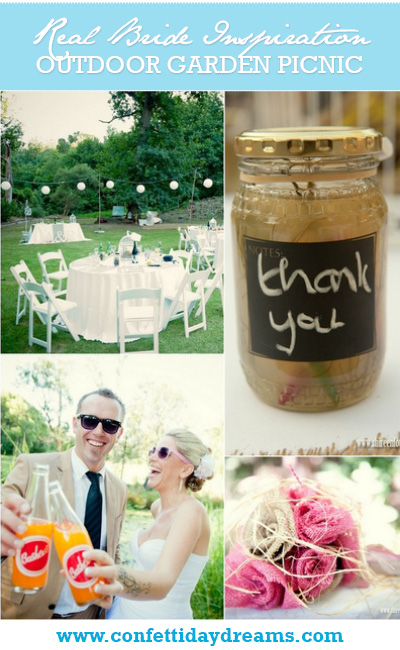 Outdoor Garden Picnic Wedding
Franschhoek, Western Cape
♥ ♥ ♥
Adriaan & Rouvierre's South African wedding was a happy day spent outdoors with their loved ones. Inspired by their first Valentine's Day date – an outdoors picnic, their dream of a picnic wedding outside was realised at Solms Delta Franschoek Wine Estate, another amazing garden wedding venue such as those found in our list of 20 Garden & Outdoor Wedding Venues, Cape Town.
Their photographer, Shireen Louw shares their wonderful DIY wedding picnic filled with  great DIY ideas!
Outdoor Picnic Garden Wedding Look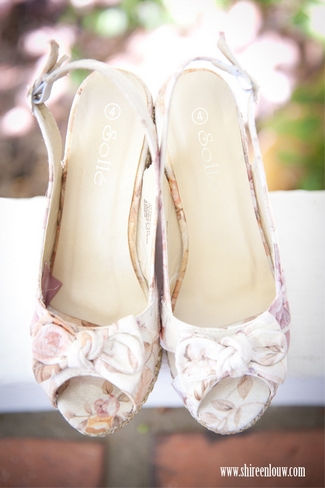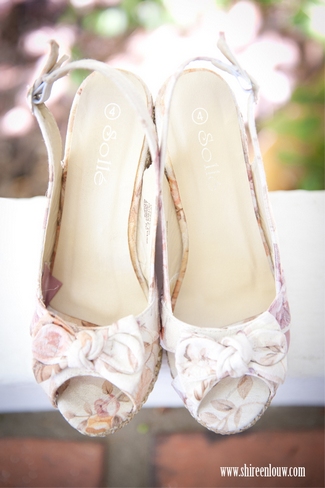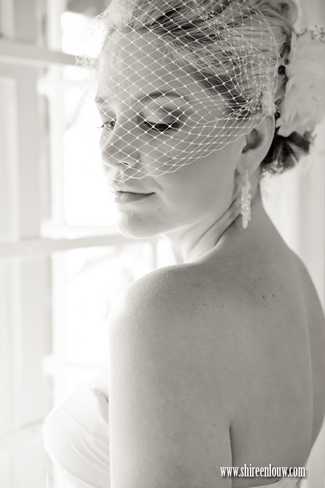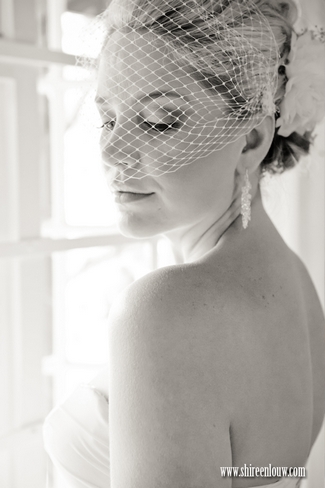 (Above) The bride looked breathtaking with her birdcage veil and flower in her hair.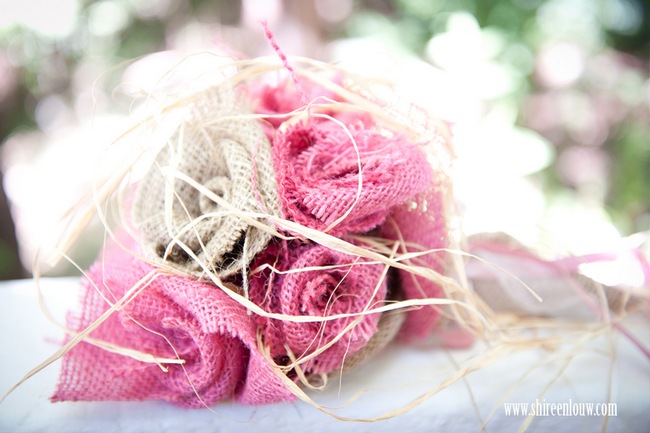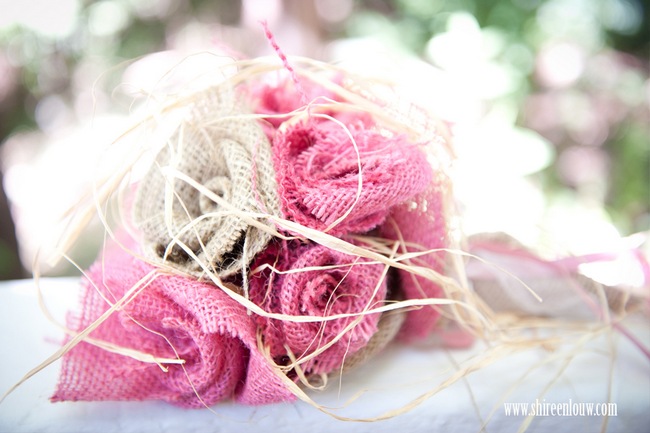 (Above) Rouvierre carried a hessian/burlap bouquet comprised of burlap flowers in pink and the natural burlap colour.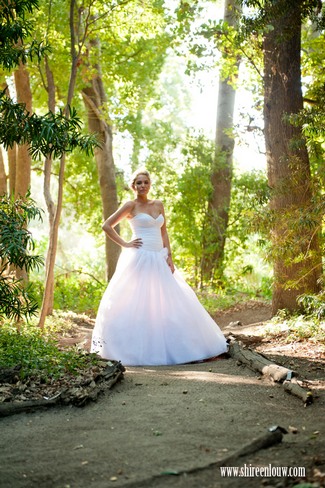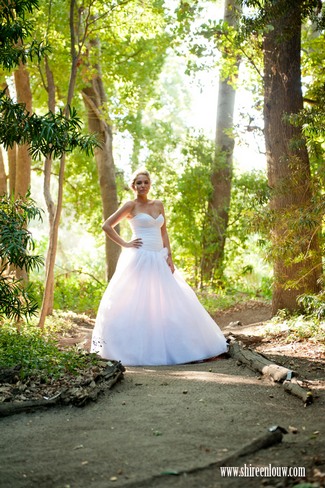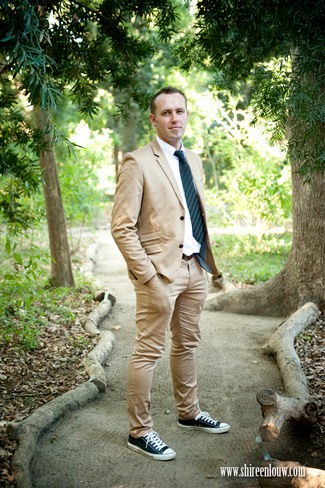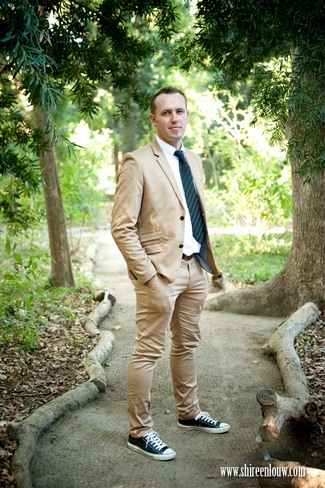 Outdoor Picnic Garden Wedding Ceremony
Their wedding ceremony was held outdoors near a jetty besides a pond. Rouvierre walked down the jetty towards Adriaan. To their surprise, close friends who play in a band surprised them by playing their wedding song.
Adriaan & Rouvierre's Love Story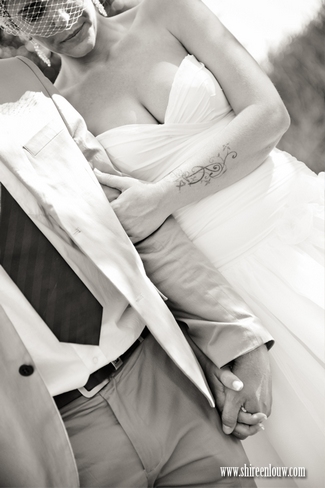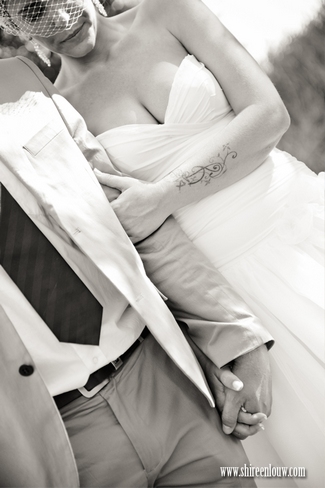 Rouvierre reveals that nearly 8 years ago they met at a mutual friend's housewarming where they immediately fell in lust with each other! Unable to take their eyes off of each other, they left together after the party ended and drove to the beach where they sat talking until sunrise.
The Story of the Proposal
After dating for a while, Adriaan had been trying to plan the perfect proposal. "Everytime he thought he had it – something would happen," says Rouvierre. She adds that she told him to stop trying so hard, when the moment came he would know.  So he relaxed and let the pressure go. Then one evening at a New Years party at a friends place, he called her friend aside and asked her for any ring. All of a sudden the music stopped and all Rouvierre heard him saying is that she was right – he knows. He bent down on his knee with tears in his eyes and. All she recalls is telling Adriaan to stop talking so that she could say YES. "It was a wonderful having all of our closest friends there and them being able to share in this awesome feeling and their commitment to each other. I wouldn't have wanted it any other way," she tells us.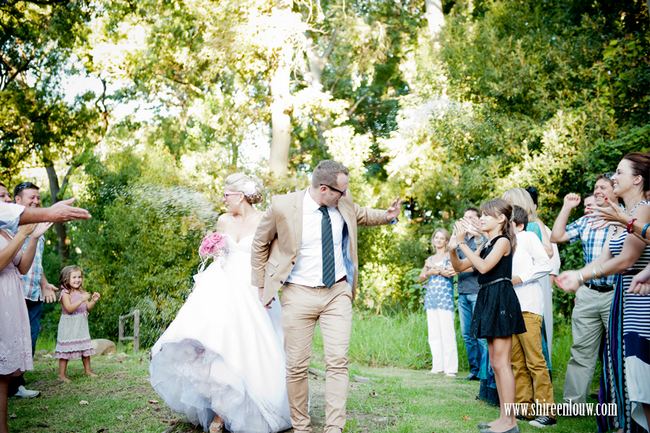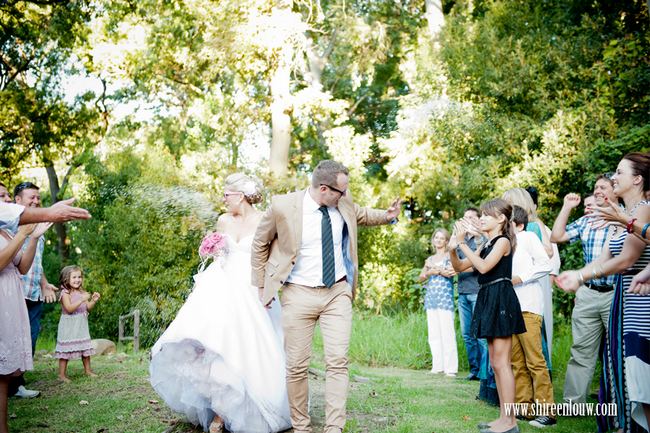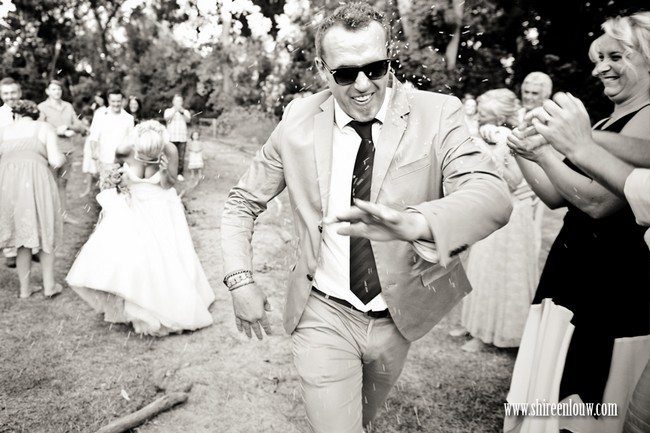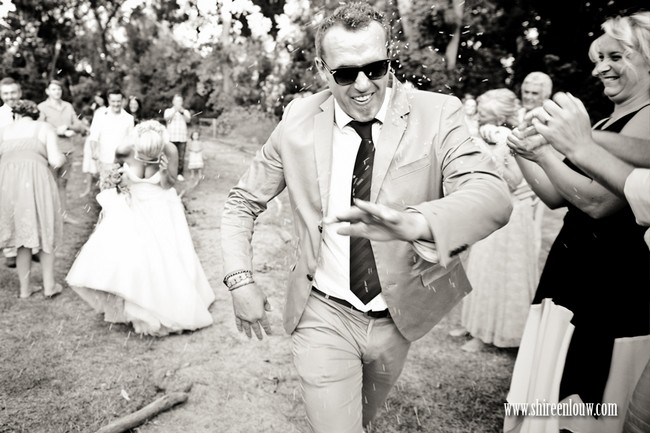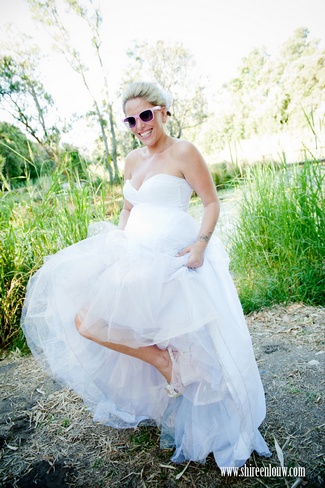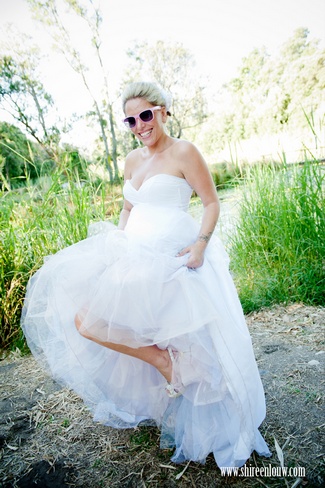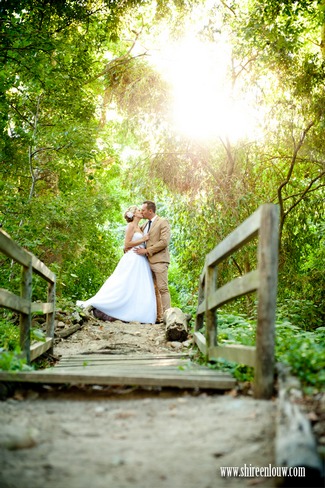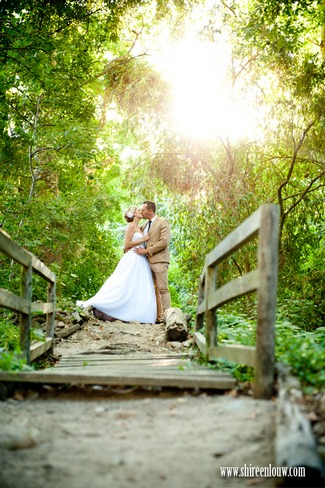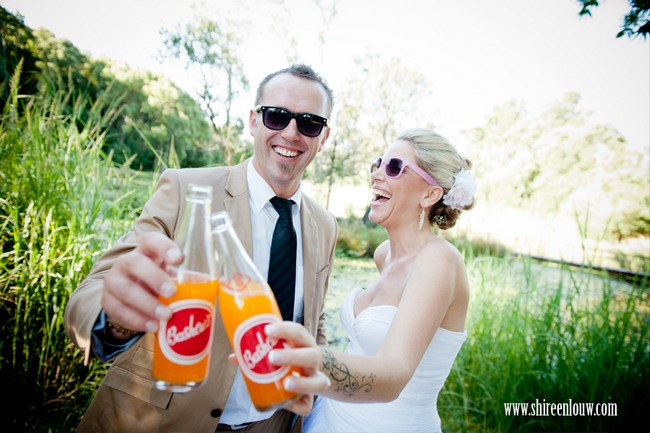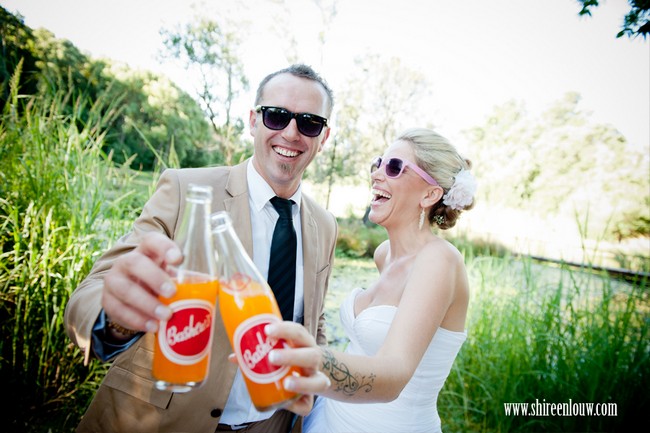 (Above) Reminding Rouvierre of her childhood, crates of Bashews Cooldrinks were served at their wedding.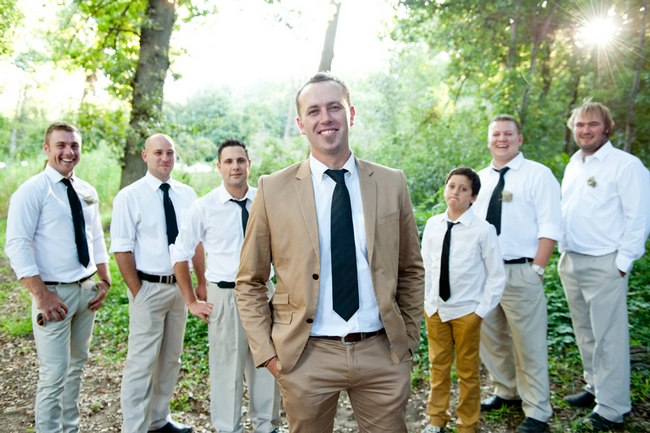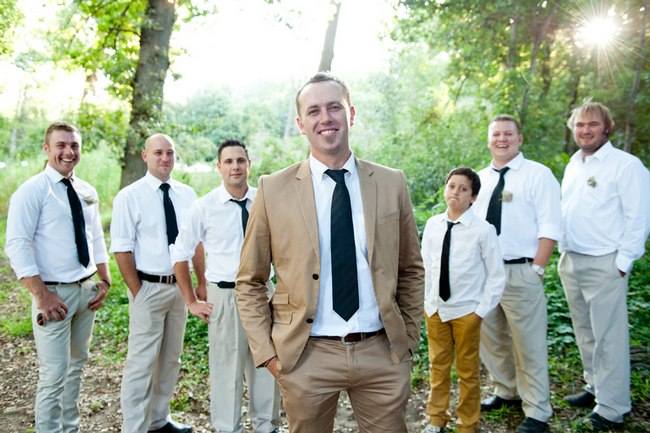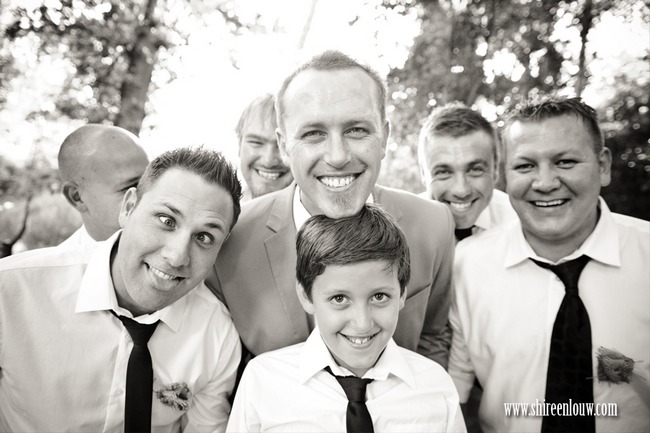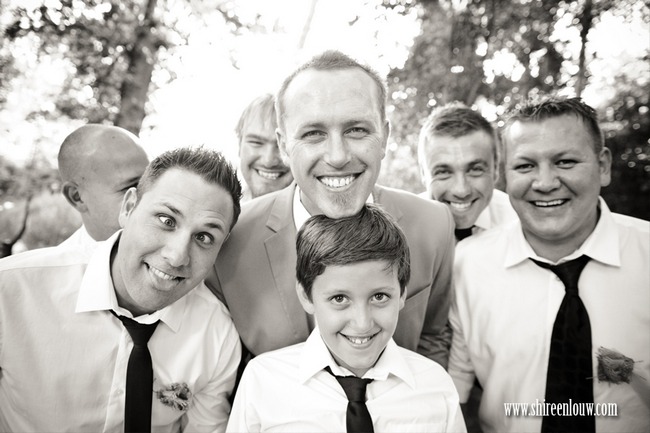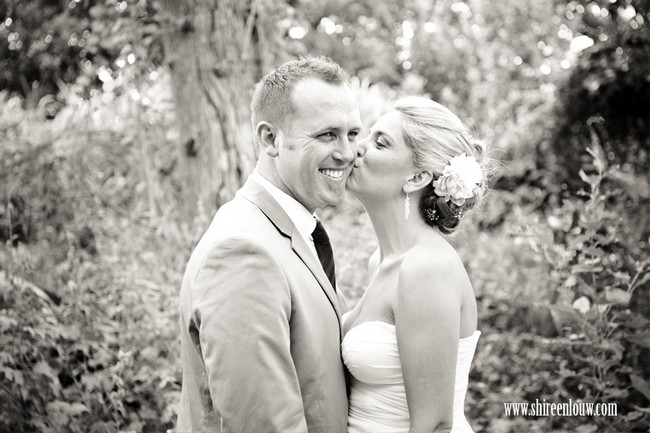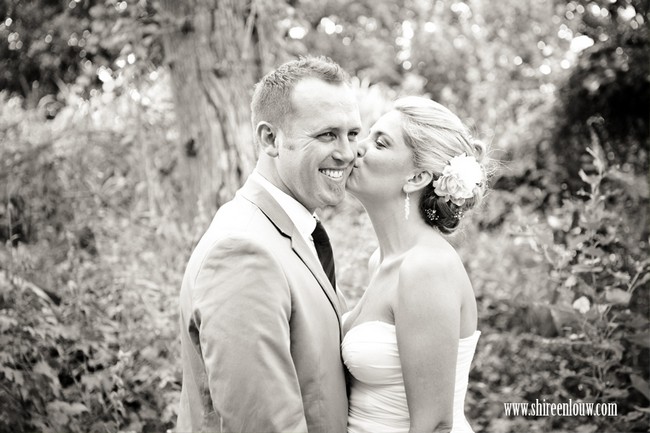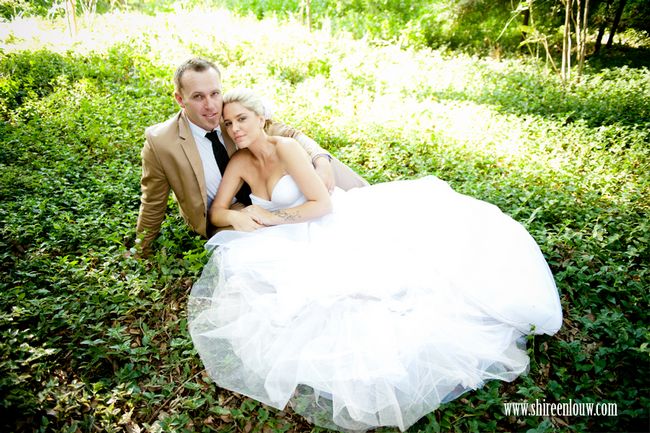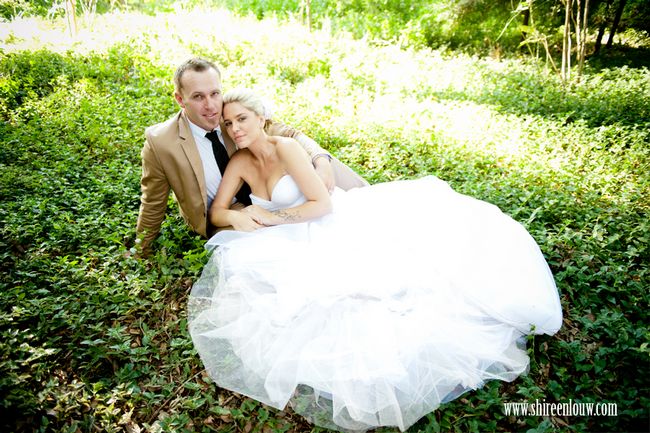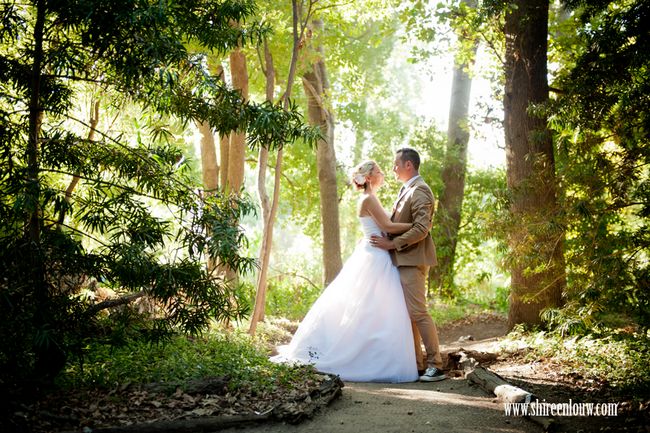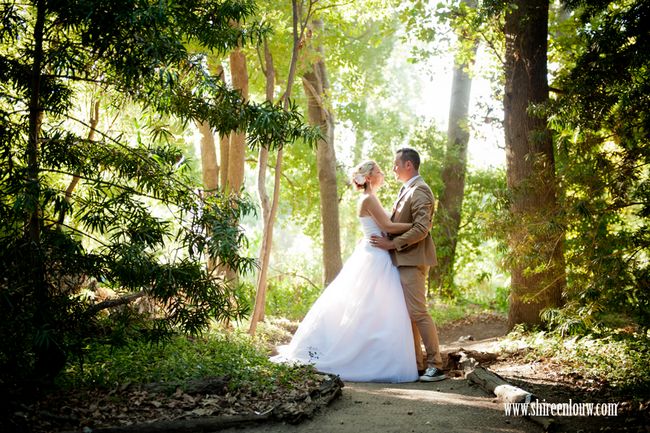 Outdoor Picnic Garden Wedding Reception
For their wedding reception picnic, each guest couple received a picnic basket that contained their food, a bottle of the Farm's wine and bottled Spring water. Picnic blankets were also included in their baskets, which allowed them to sit anywhere and eat.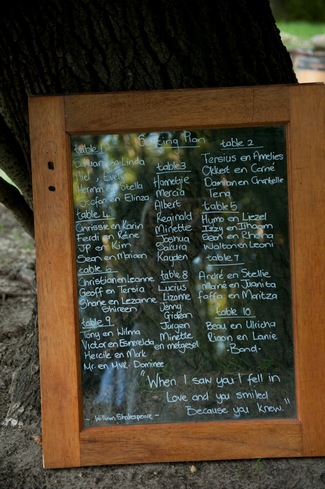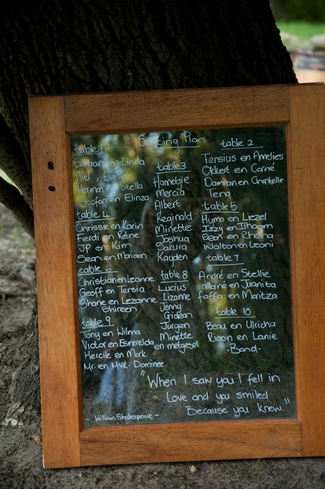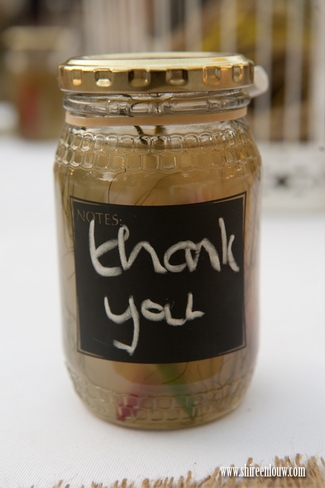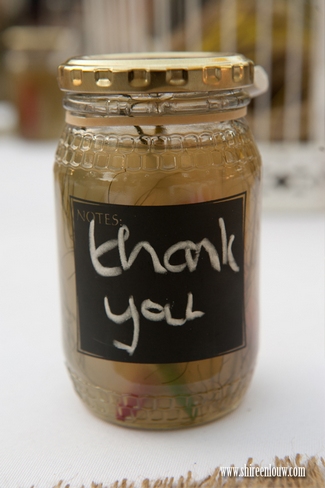 (Above Left) Using a white pen, the seating plan was presented on an unused old wooden framed door. |(Above Right) The DIY Thank You wedding favors were Consol jars painted with Blackboard paint and filled with Fennel and Chilli infused oil.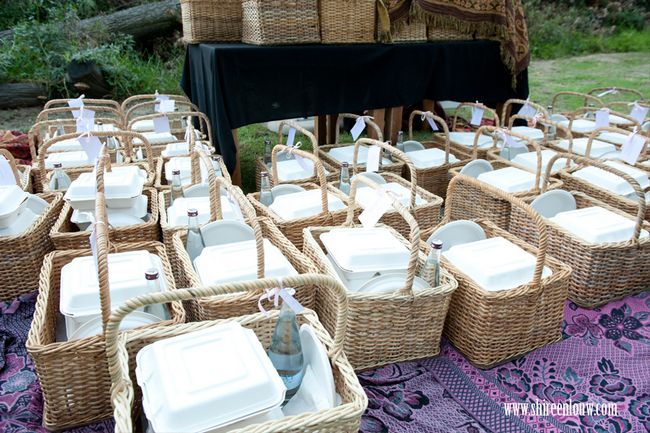 (Above) The picnic baskets for each guest couple was filled with treats and drinks.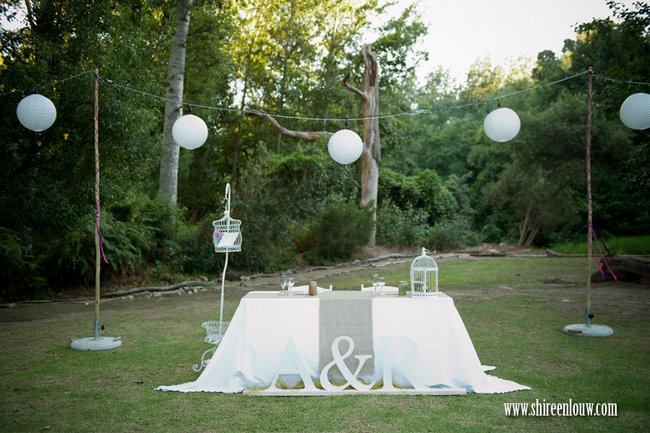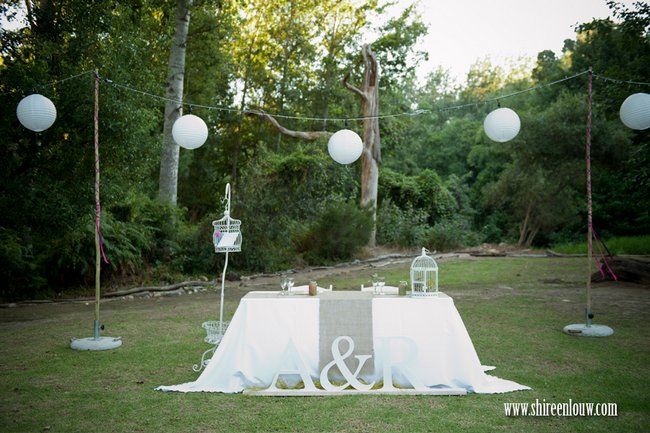 (Above) The father of the groom made the beautiful white painted wooden letter decor, which stands for the first letters of the couple's names.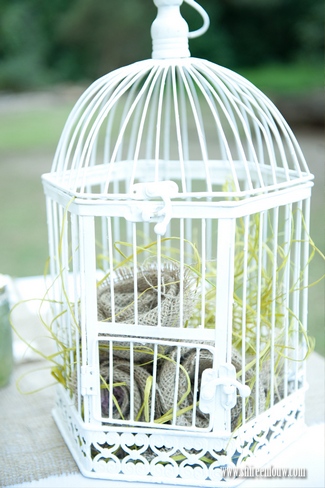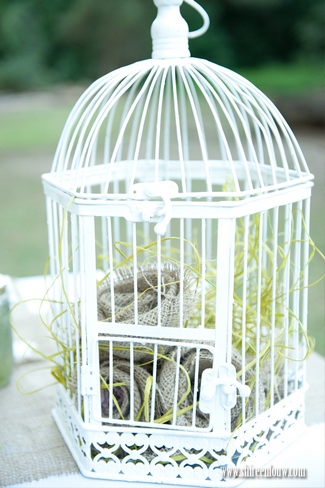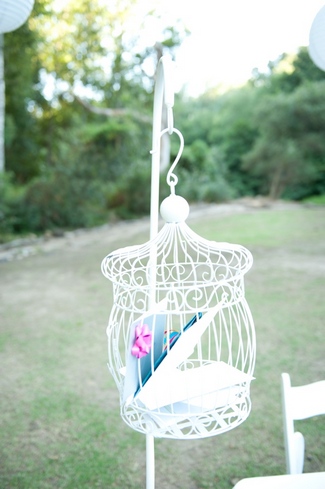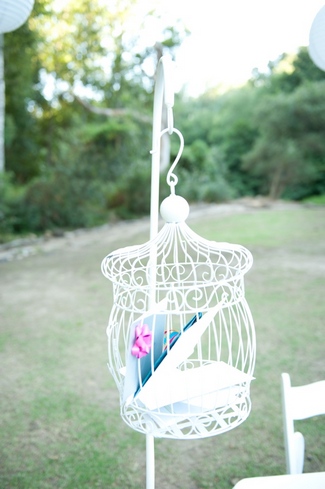 (Above Left) The table decor included these birdcages that were filled with Hessian flowers. | (Above Right) A freestanding birdcage was used to collect guest cards.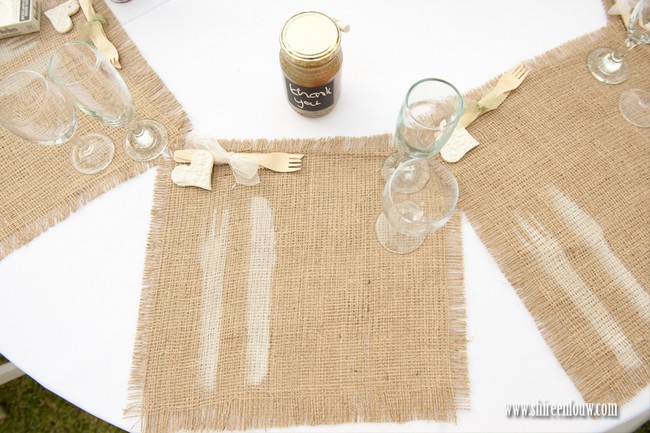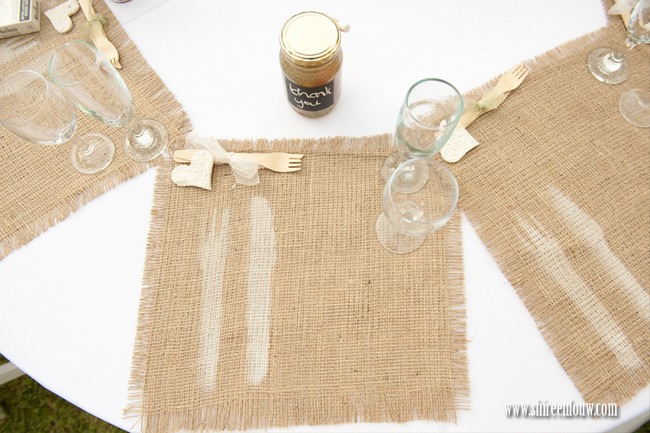 (Above) DIY Hessian place settings with wooden cutlery tied with ribbon and mini heart decor.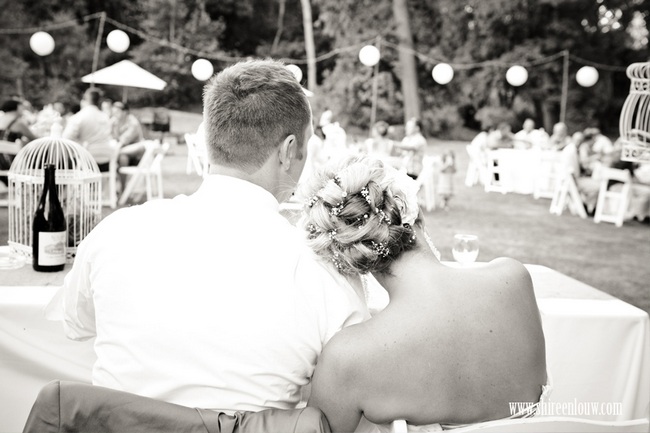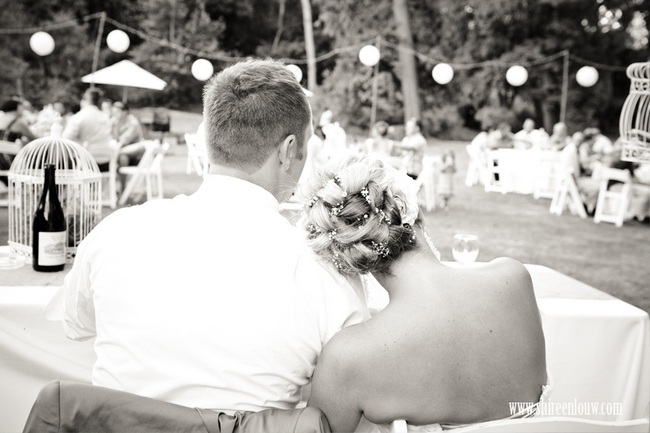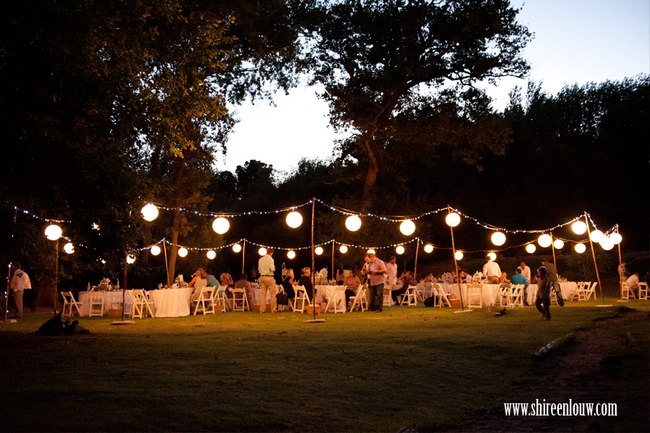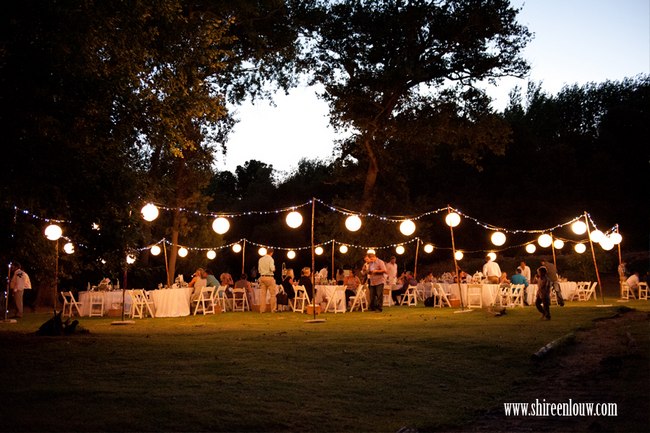 (Above) Beautiful hanging lanterns created a romantic atmosphere, which stretched from the late afternoon into the evening. Our collection 21 DIY Outdoor & Hanging Decor Ideas shares more hanging and suspended decor ideas for your wedding.
Real Bride, Rouvierre's, Top Tips For Bride's-To-Be
You can plan a wedding in 3 months – "You don't need a year to plan a wedding, you need a year to be able to pay everything!" says Rouvierre.
Do your homework before you start spending your money.
Shop around and consider different vendors and venues.
Pay everything as soon as you can – Rouvierre advises that if you have decided on something for example, a certain chair and table, then pay for it.
Try to choose one vendor for the hiring of all of your decor. Even though your hiring fee will be refunded after your wedding, you'll need all of your pennies while planning your wedding.
Save all of your correspondence and invoices with your vendors and venue.
Request silent electricity generators! If you need to use electricity generators – request the silent ones!
RELAX. "Even If something goes wrong – nobody is going to know!" she says.
Perfect advice from our beautiful real bride, Rouvierre, who pulled together such a fabulous wedding occassion! May Adriaan & Rouvierre be blessed with many more happy years together! For more outdoor real bride inspiration, check out our Metallic & Blush Vintage Tablescape Wedding Inspiration.
Vendors
Photographer:
Shireen Louw Photography
|
Wedding Venue, Catering & Bar:
Solms Delta Wedding Venue
, Franschhoek | 
Wedding Planner: 
Bride and her sister |
Wedding Dress:
H. du Preez, Langeberg Ridge |
Bride's Hair:
Okkert Pretorius, Rustic Scissors |
Brides Make-up:
Jenny Mayburgh, Le Grance |
Bouquets & Corsages:
DIY |
Venue Flowers, Decor and Favors:
DIY |
Wedding
Cake:
Limnos Tygervalley |
DJ / Music:
UIF Wedding Band |
Stationery:
(Table Numbers) Bunches 4 Africa |
Shoes:
Shoes inc. |
Suits:
Mr. Suite Hire
, Bellville |
Bridesmaids Dresses: 
Cobble Walk Mall
, Durbanville, Cape Town