Powder Blue & Pastel DIY Perfection ♥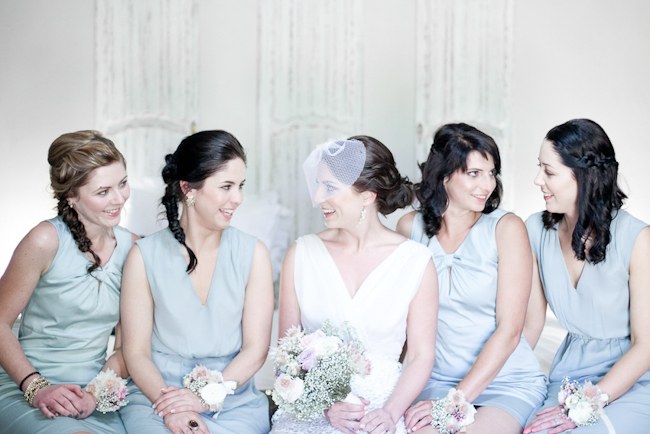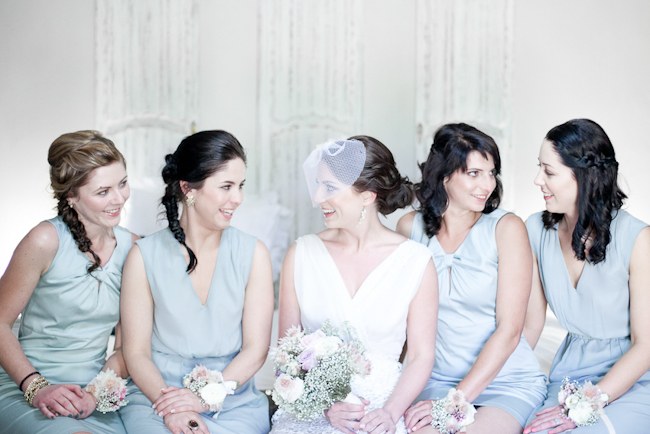 Oh, and about 600 white paper origami cranes….
Soft colours, dreamy blooms, 600 paper cranes, a gorgeous couple and so many sweet DIY touches are what make Mari and Gerhard's South African wedding so completely darling. Her divine gown was a creative collaboration between herself and designer Tarien Malherbe of Non-European. Wait till you get an eyeful of the result!
What's truly amazing about their picture perfect celebration of love, captured by photographer Nadine Aucamp, is that everything just came together on it's own without a specific blueprint! The beautiful and free-spirited Mari is a big fan of letting things unfold organically, and in addition to not having a specific theme, there was also not a specific colour palette either: "I could not choose specific colours seeing that I love most colours, so I just went with all of them! :-)"
From the Bride:
Our wedding day was perfect and pure. Pure hearts and raw emotions. Walking down the aisle in a perfect green garden with 600 origami birds hanging above was breathtaking. Having my father next to me, overwhelmed with emotions, felt so special and pure. When I looked up into the eyes of my husband to be there was no control over my emotions anymore. There are no words to describe the emotions that we felt on that day. There was no doubt in our minds that we are making the right decision. Now that we are happily married, it is so comforting and exciting to know that we have the rest of our lives to spend together!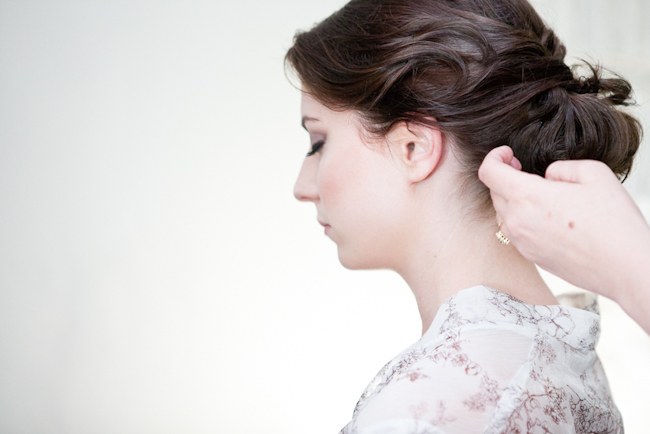 Their Love Story:
We were in the same high school, but we did not really know each other. He went oversees for almost 3 years and when he came back in August 2006 it was love at first sight:-) When I saw him I just knew that we would spend our lives together. His soft eyes and pure heart swept me off my feat. We dated for almost seven years until the day I married the love of my life and my best friend.
Their Proposal:
Gerhard had to go to Seychelles on Mahè Island for work and I had the privilege to go with him for a 10 day holiday. It was my first time going overseas which was exciting enough so I had absolutely no idea that he was going to propose. On the third day of our trip we walked to a private beach. It was quite a walk and I struggled my way forward for almost two hours through the forest to this promised beach. When arrived, it was just perfect. Picture perfect. After a few hours on this beach he went down on both knees and opened a little black box. I was so shocked that I could not get up. I cried – happy tears!! He asked me if I will always love him and spend the rest of my life with him. My answer was DEFINITELY. Needless to say – the walk back was a breeze. I floated back on my cloud of happiness! 🙂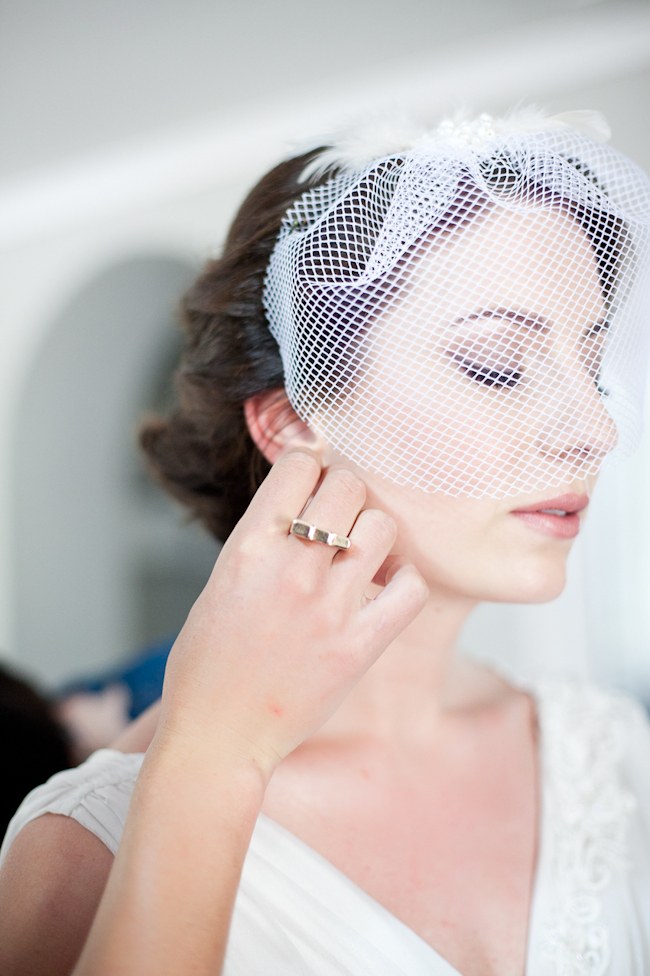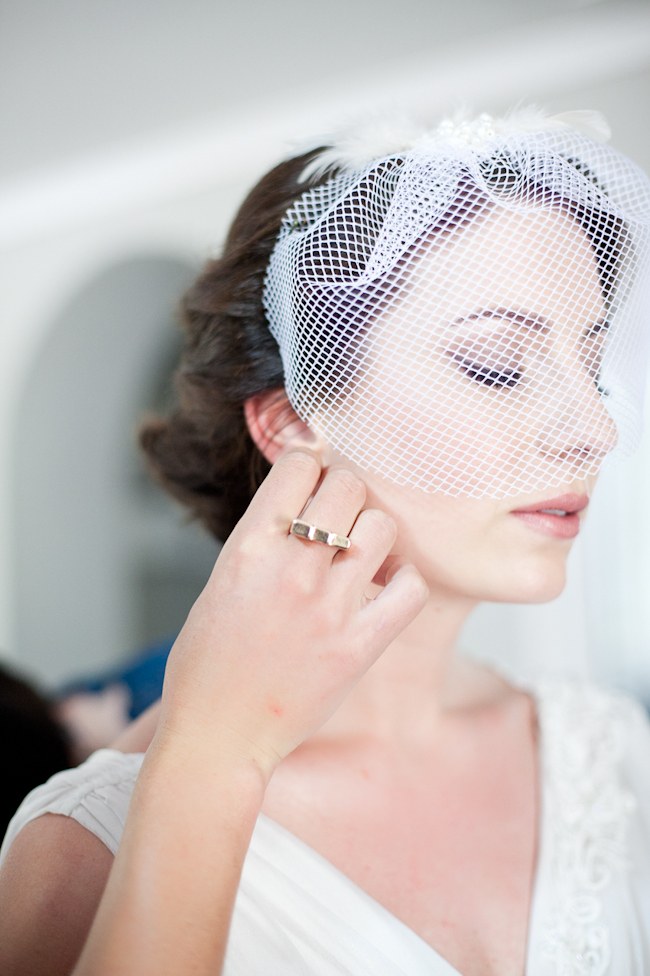 Bride's Hair and MakeUp: I knew that make up artist Sjani was very talented and trusted her completely to come up with the perfect look for my hair and make-up. I wanted to look as natural as possible and was very happy with the result!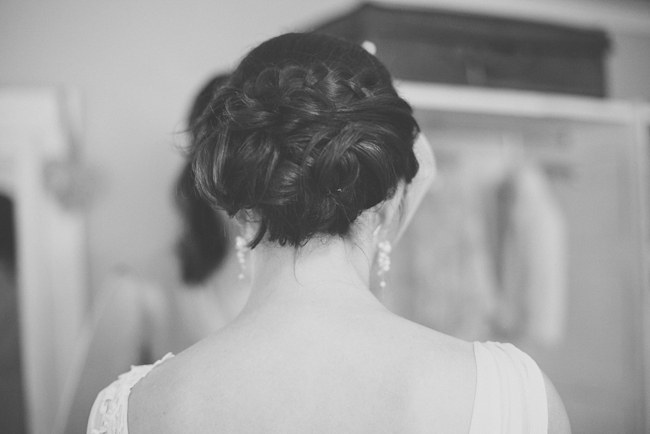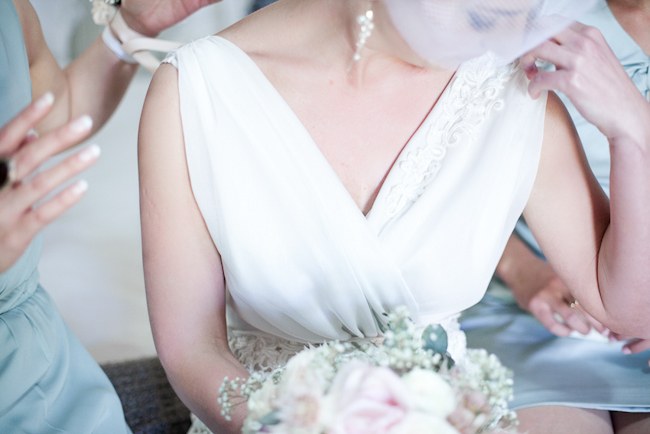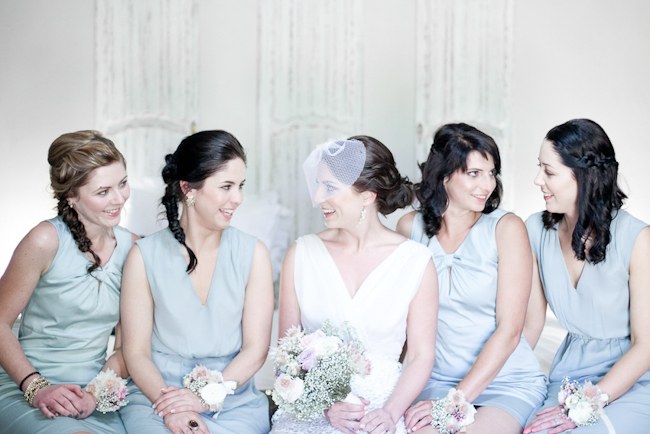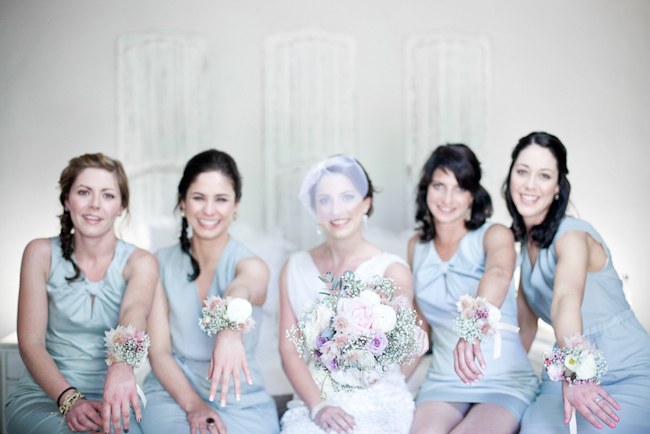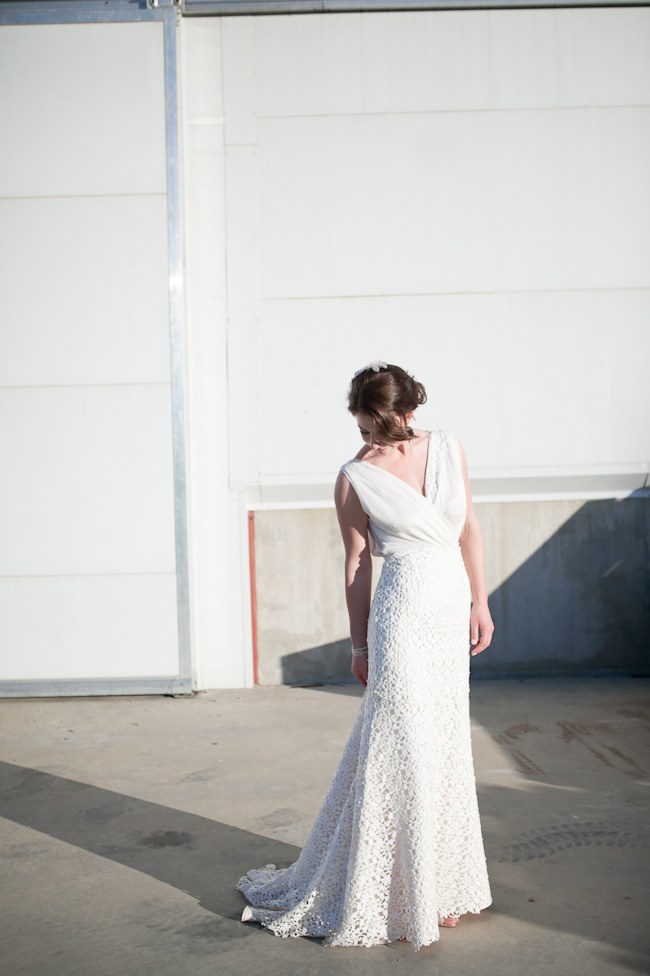 Bridal Gown:
Deciding on my dress was my absolute favourite part of the wedding planning process. I fitted almost 60 dresses and just could not find the ahaaaa dress. On the verge of giving up I contacted Tarien Malherbe of Non-European. After my first meeting with her I just knew we spoke the same dress language. I wanted something raw but also romantic. I did not want a big, uncomfortable & unpractical wedding dress. The one thing I was certain about was that I wanted chunky lace for the bottom part of my dress. As for the rest of the gown, I did not specifically design the upper part. We decided that it will happen organically as we went. I absolutely LOVED my dress. It was affordable and the Non-European team was a dream to work with. I have never felt so beautiful and comfortable in my own skin as on our wedding day. In addition, my mother and mother-in-law spent hours working all the beads onto the lace. They were an absolute dream team and helped me so much with all the DIY projects.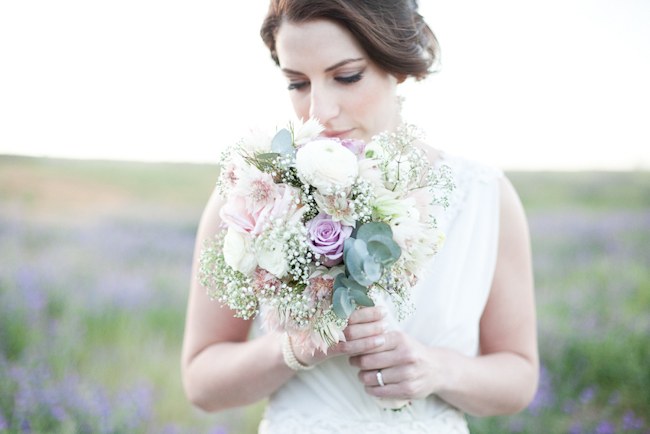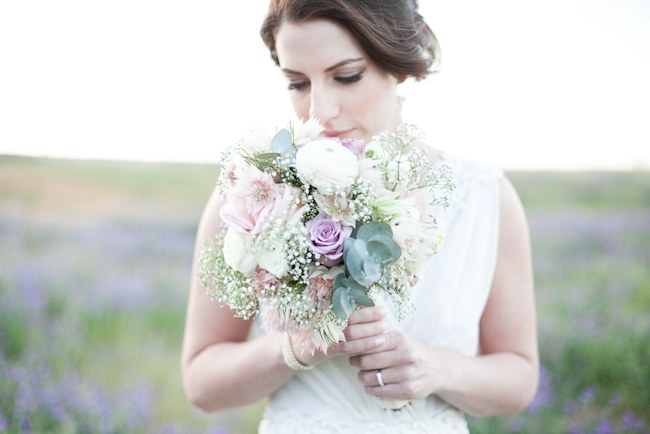 Wedding Flowers:
My husband and I love flowers – all of them – so we wanted everything! 🙂 I wanted a soft romantic feel and I also wanted blushing brides in my bouquet seeing as my mother also had blushing brides in her bouquet when she and my father were married.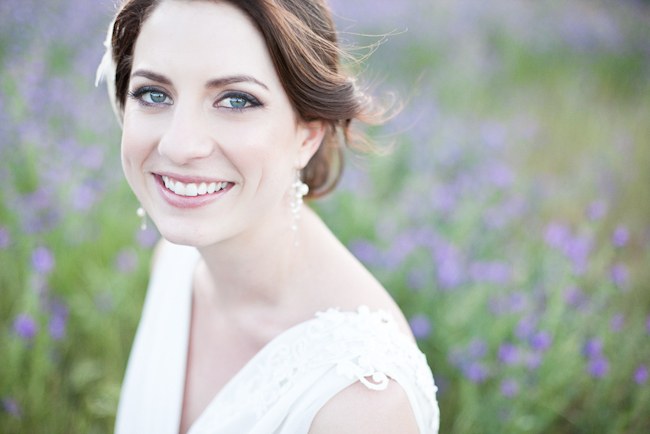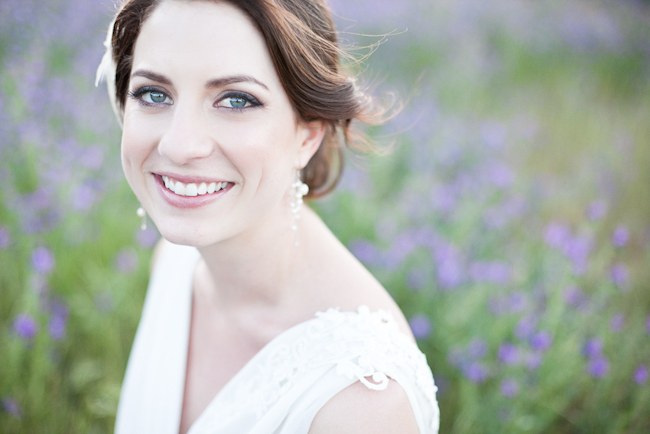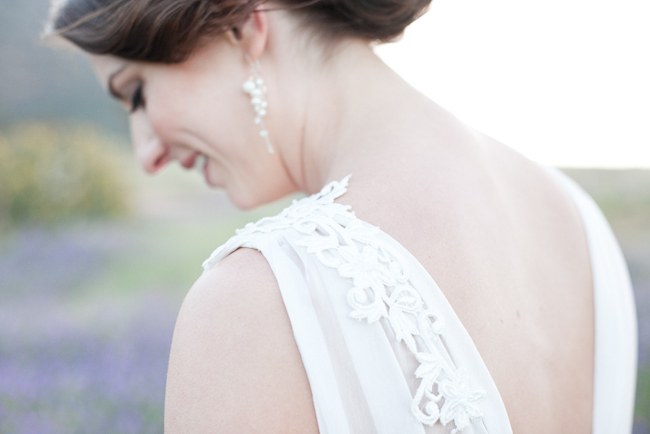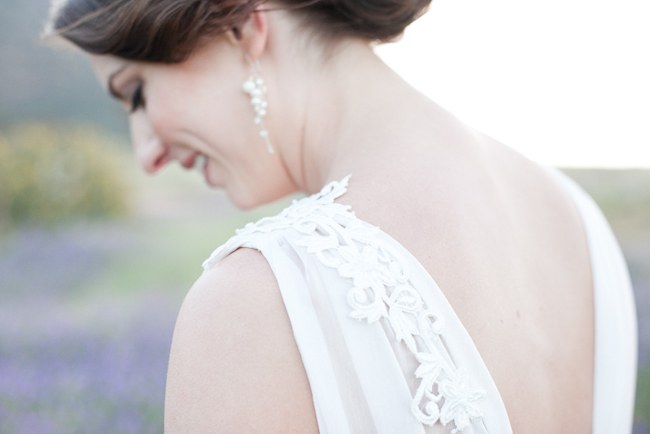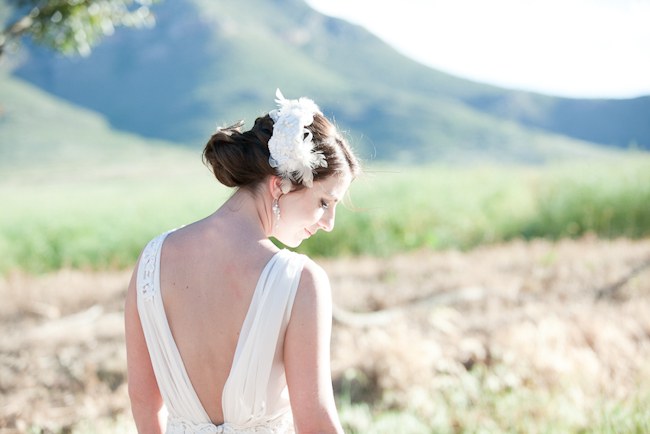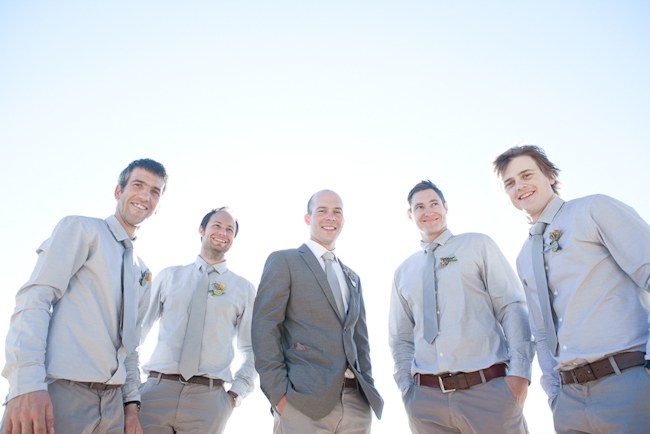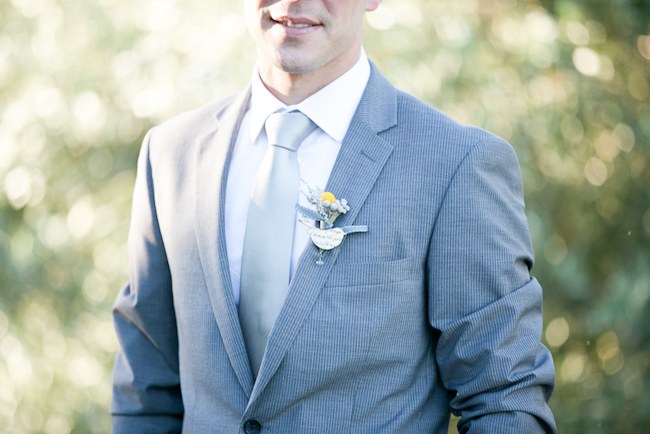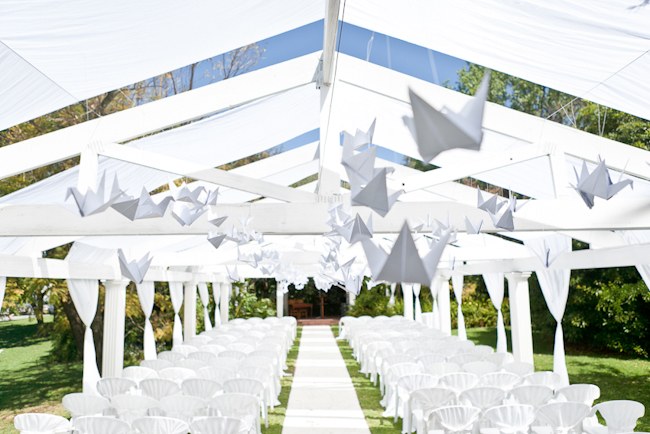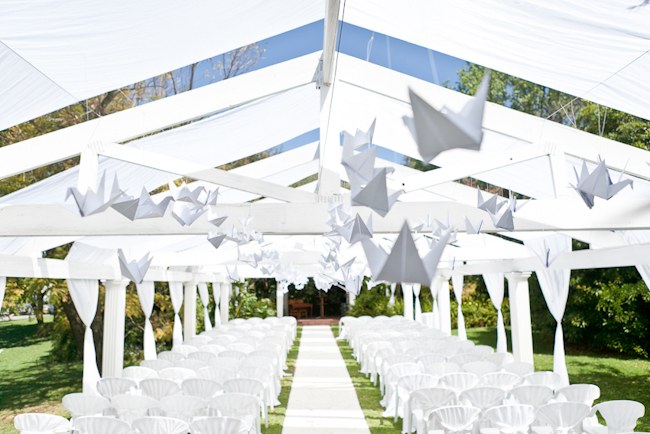 Wedding Playlist: I walked down the aisle to 1000 years of Christina Perri. After the ceremony they played The Story by Brandi Carlile. We walked into the venue to The Lumineers – Hohey and opened the dance floor with Lifehouse – You & Me.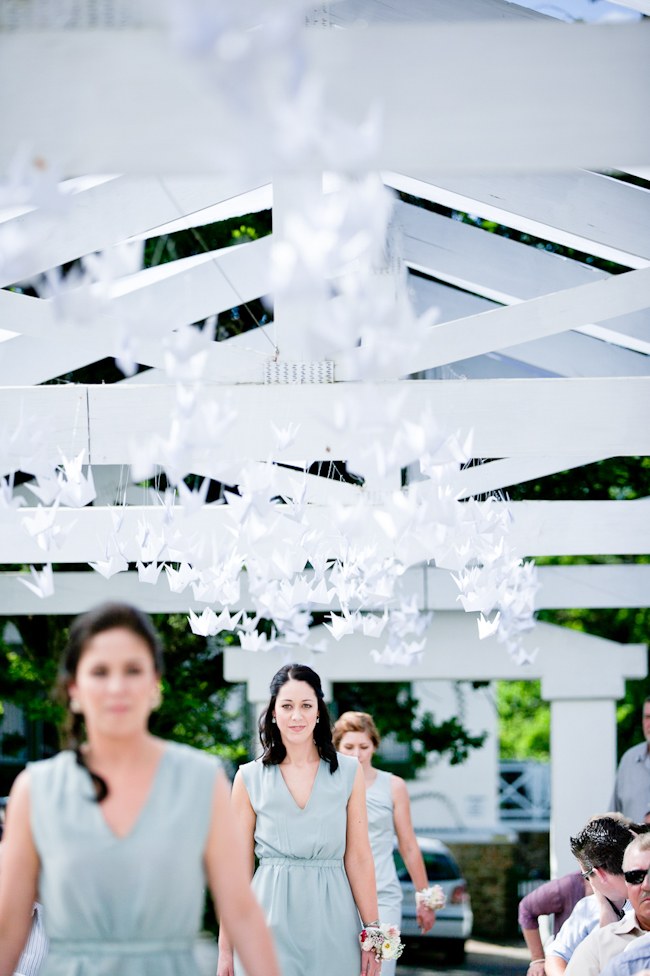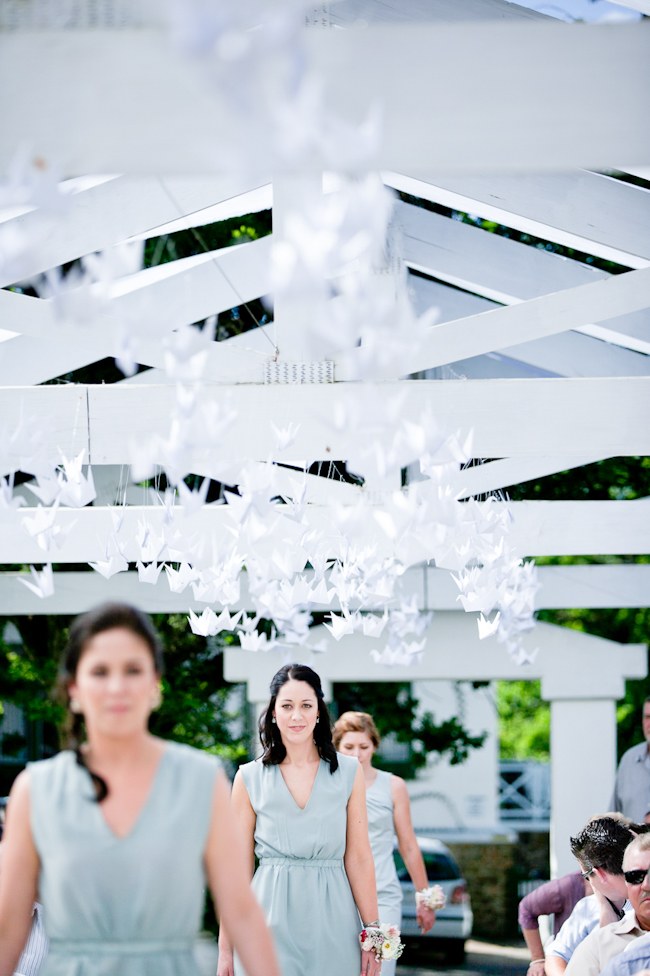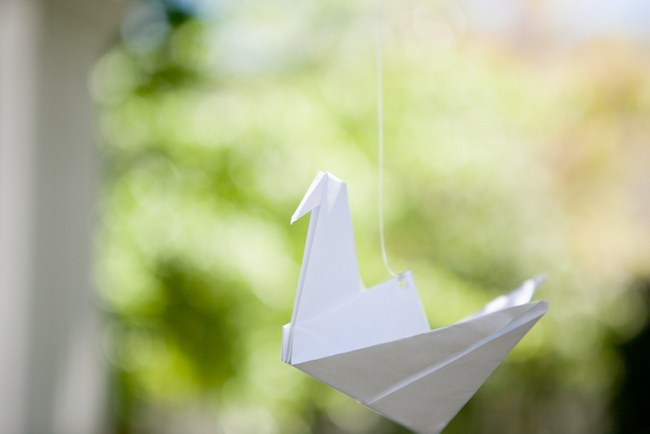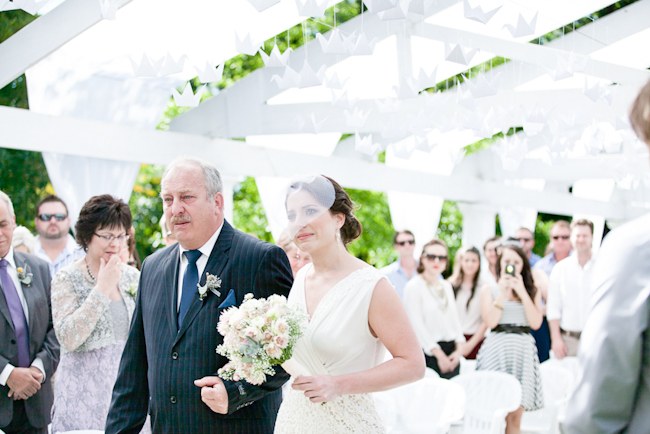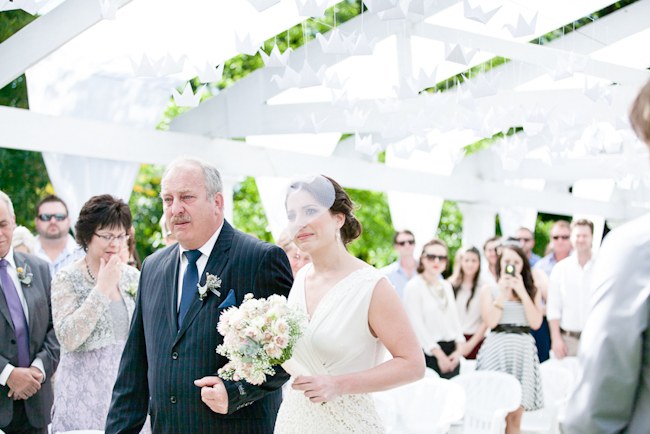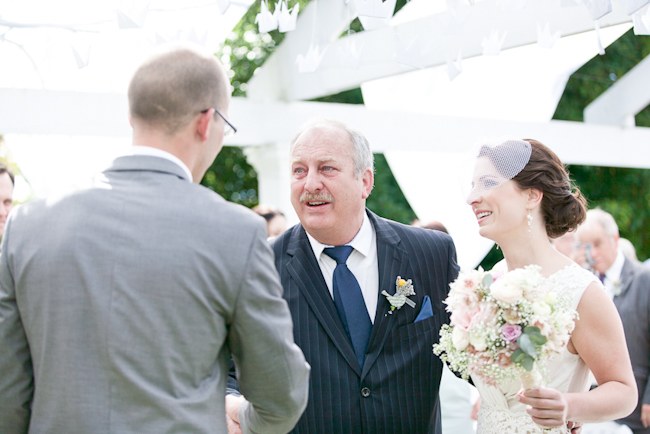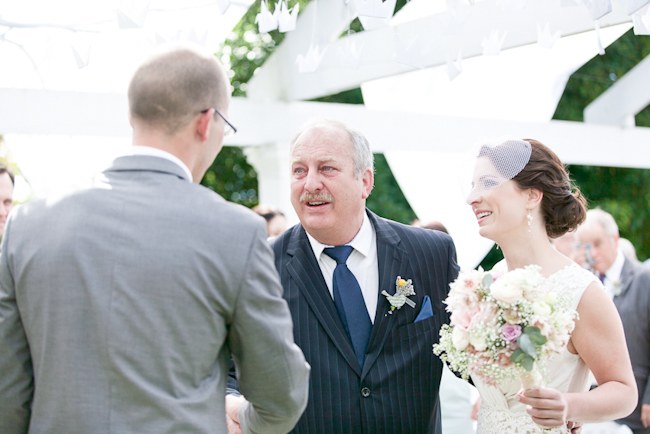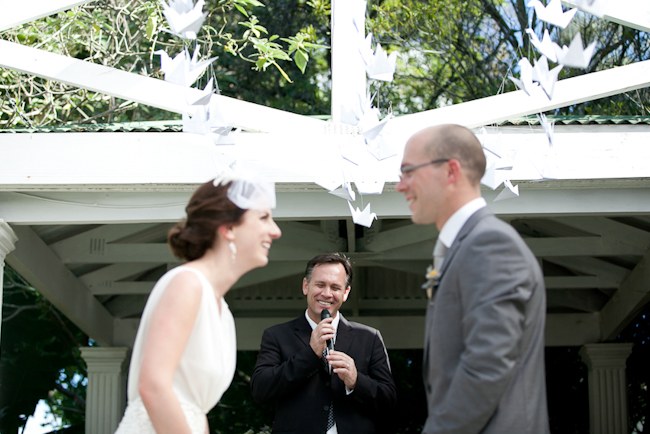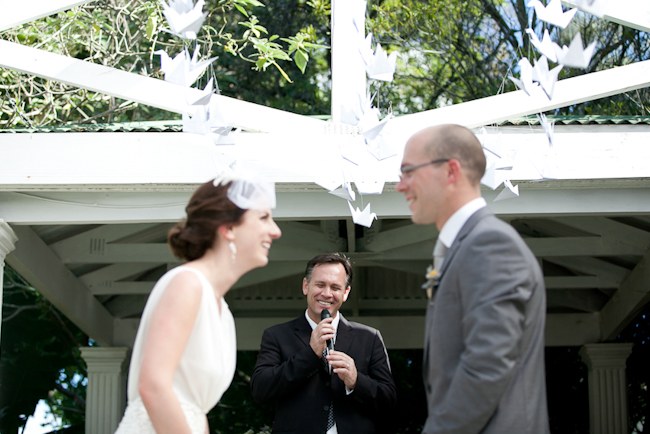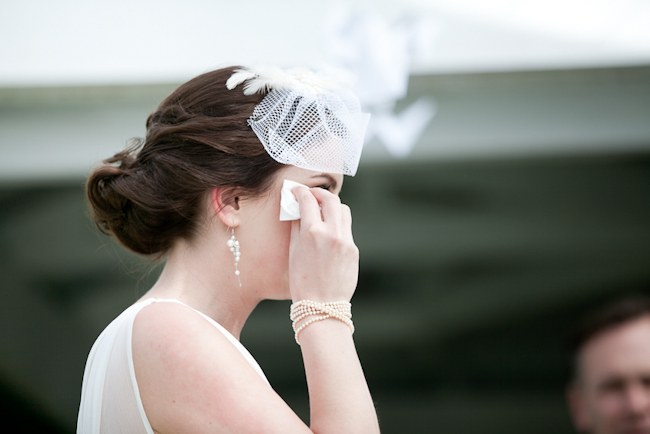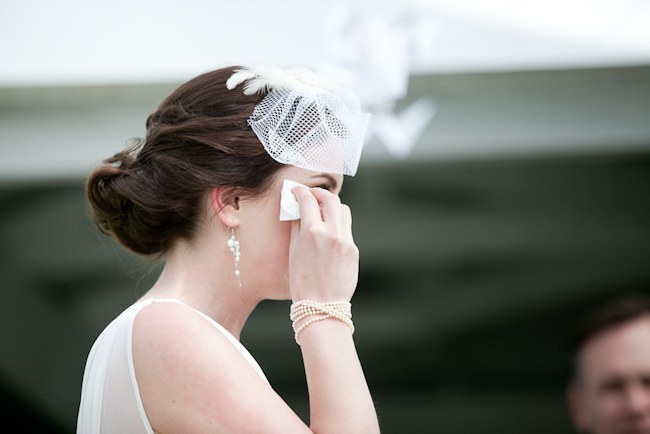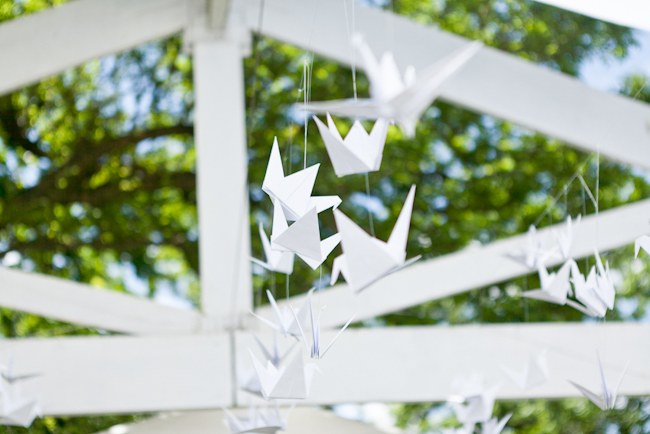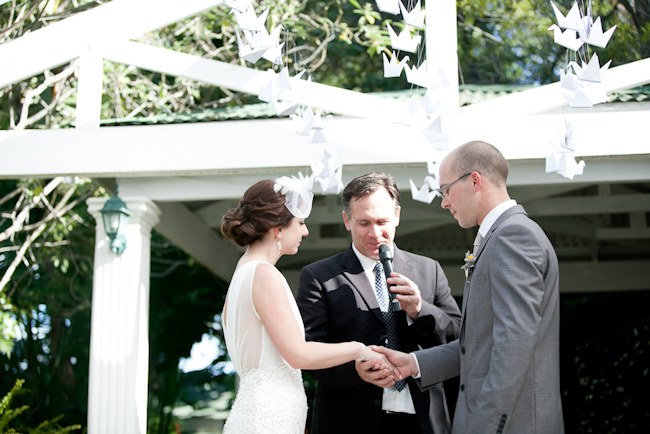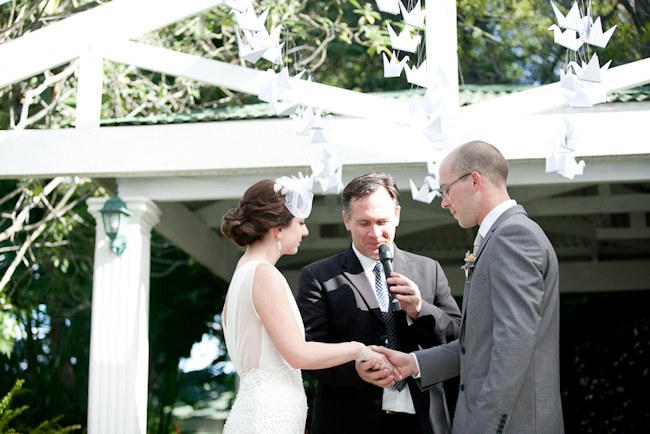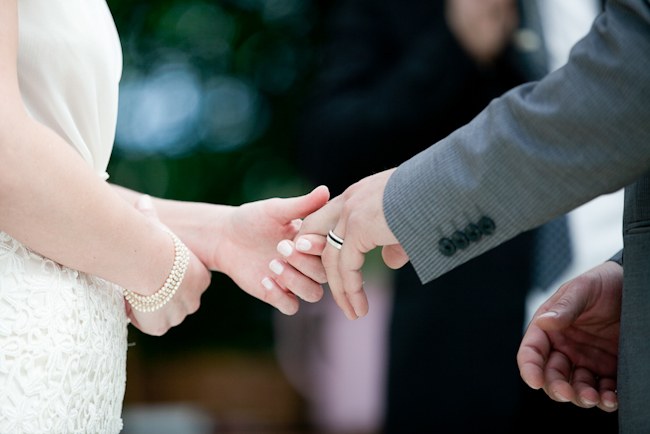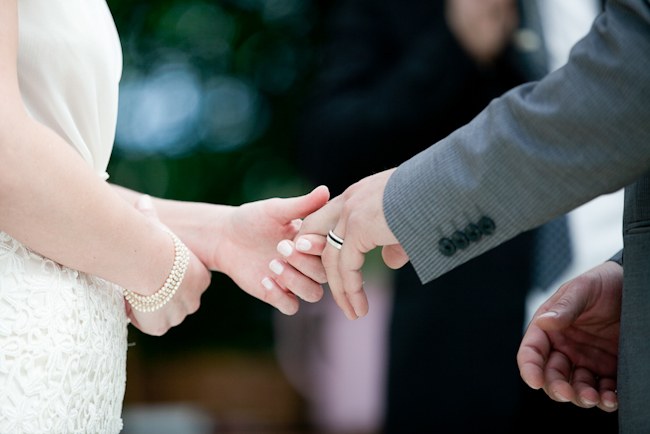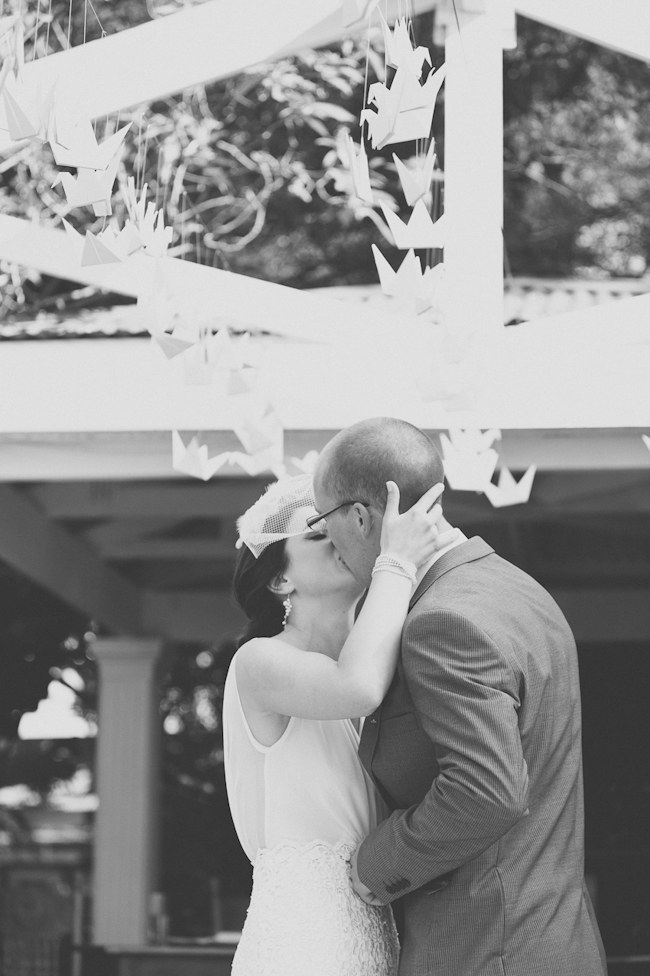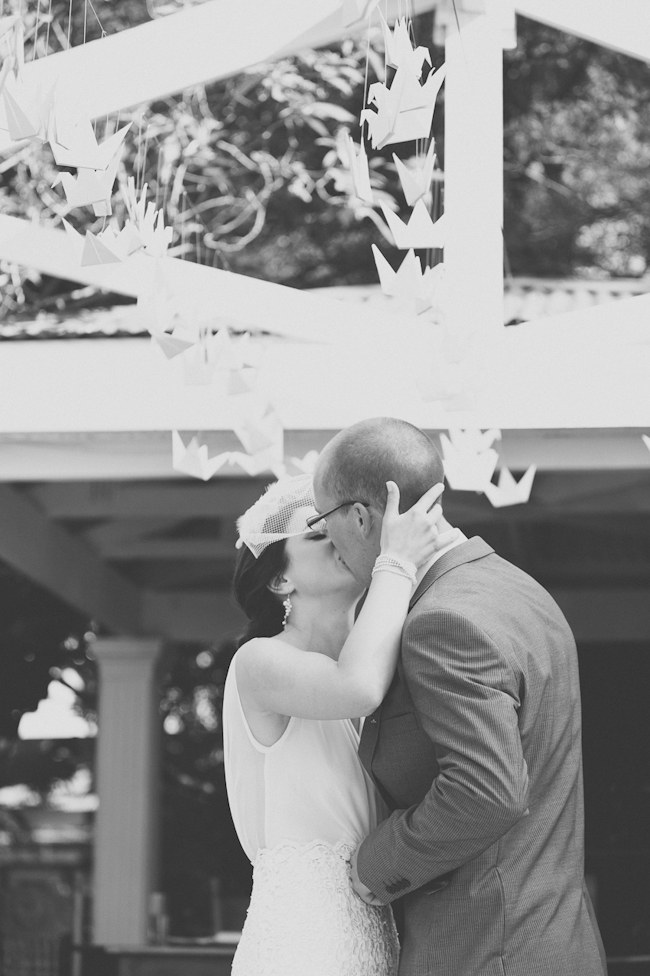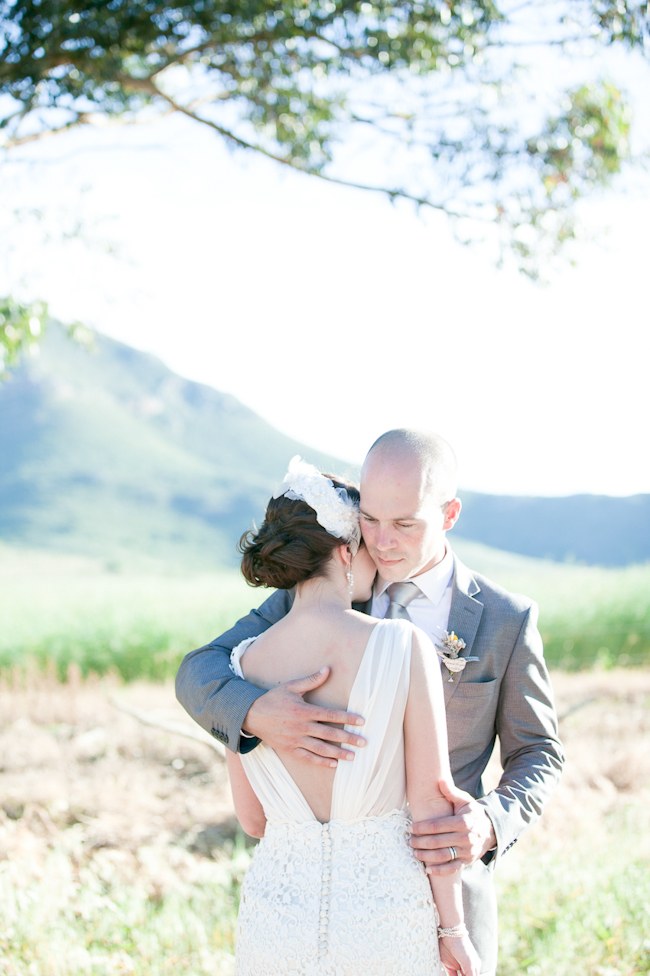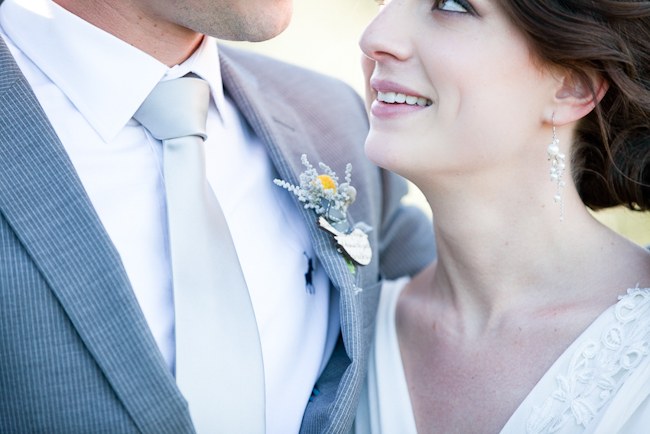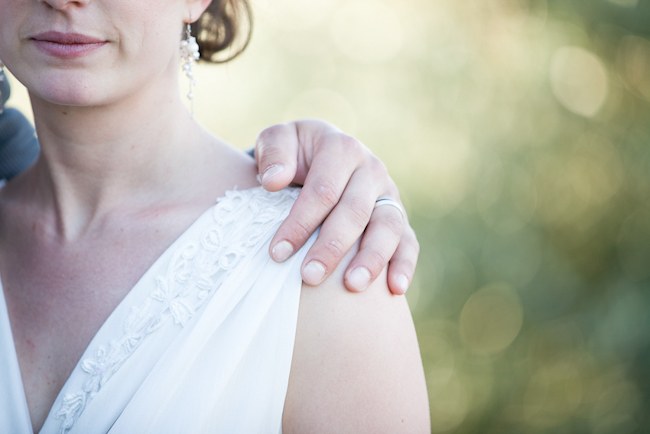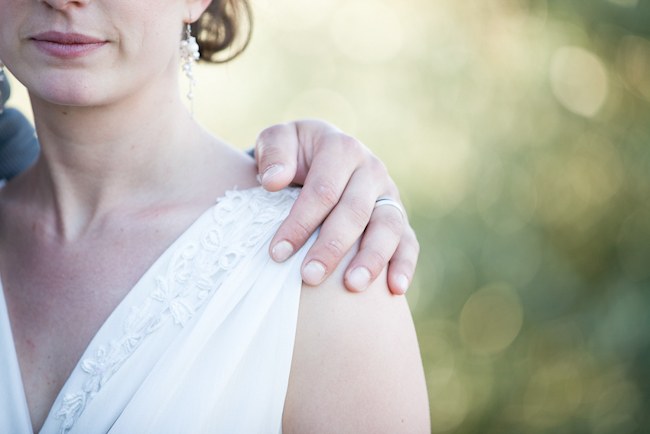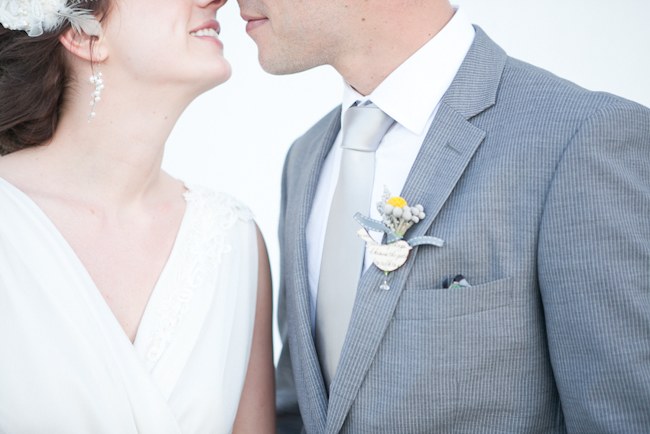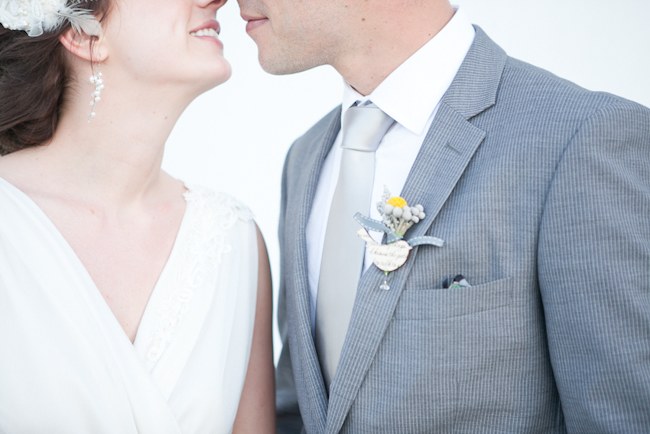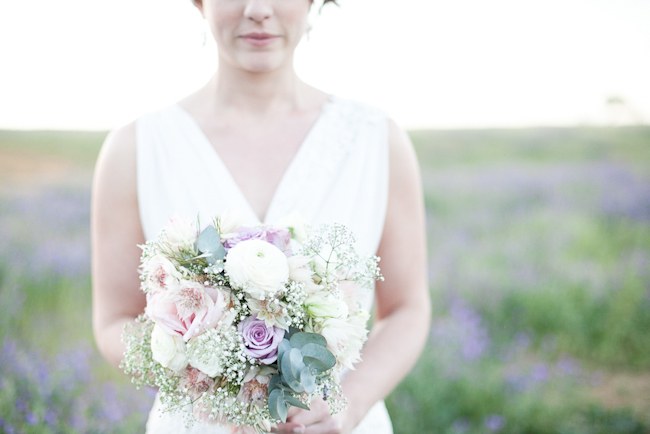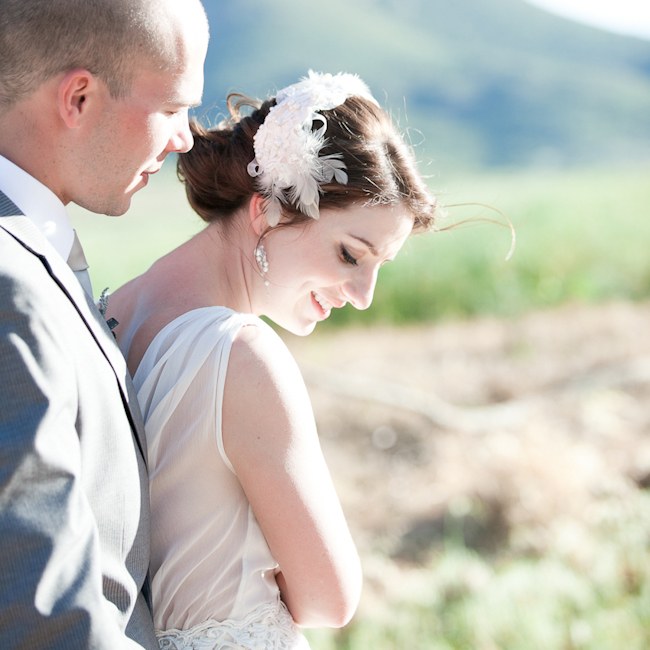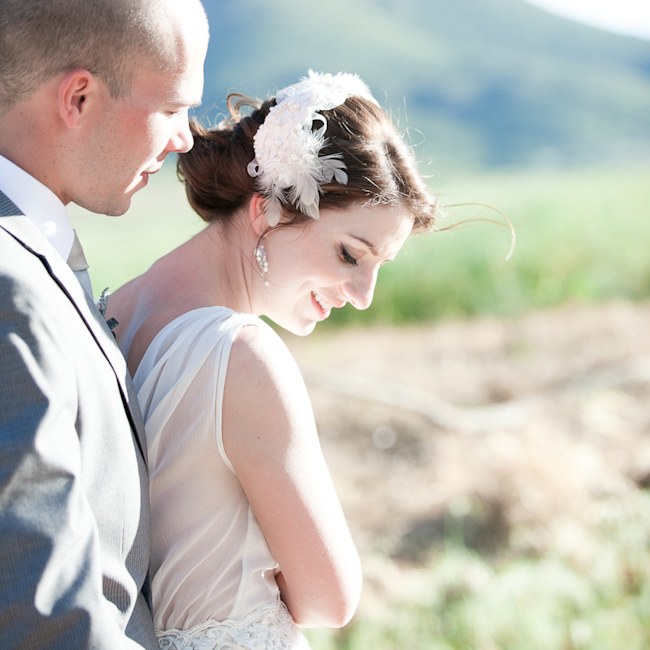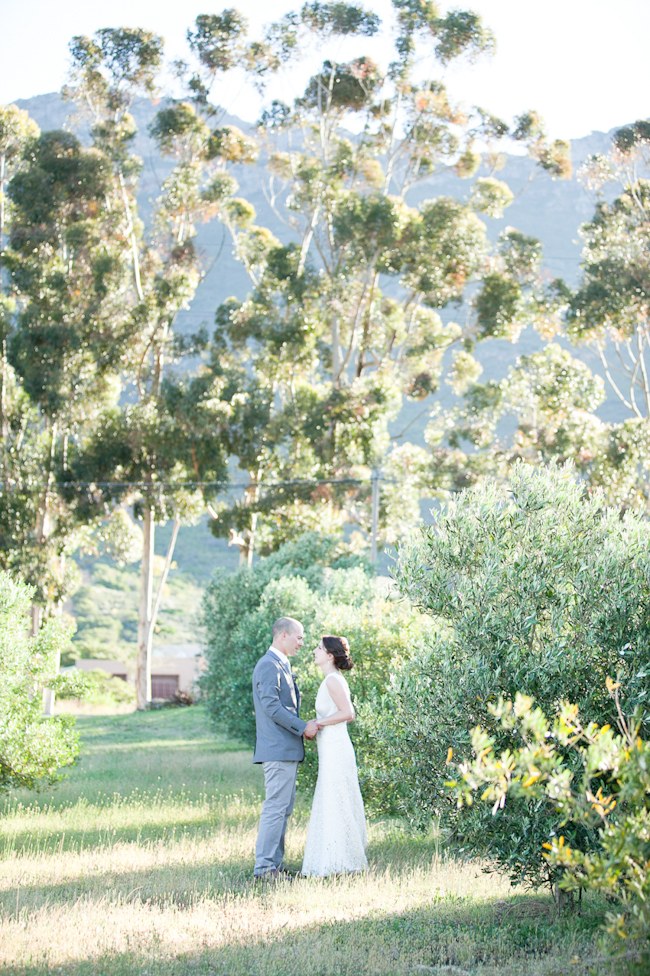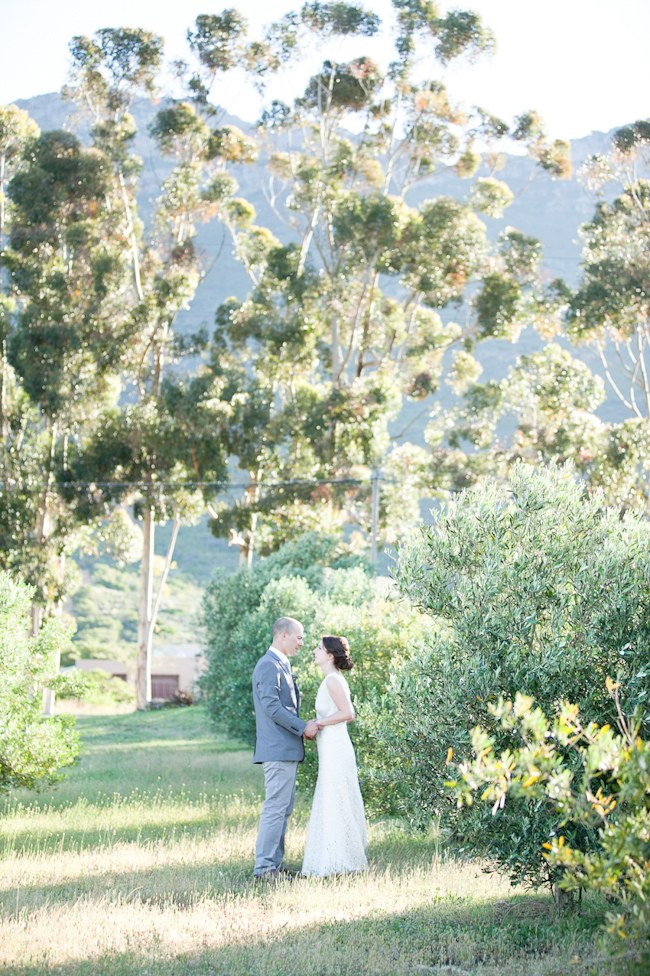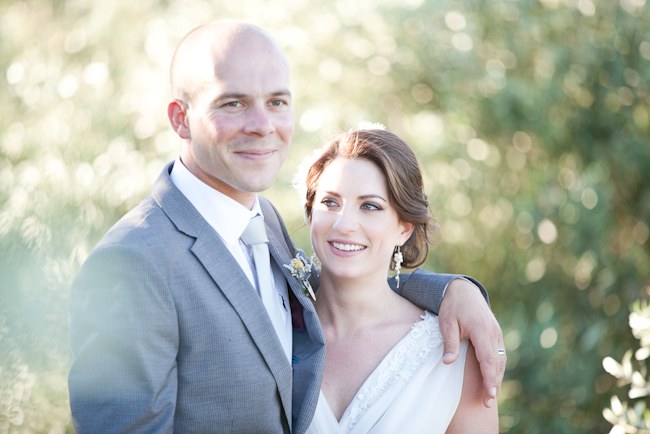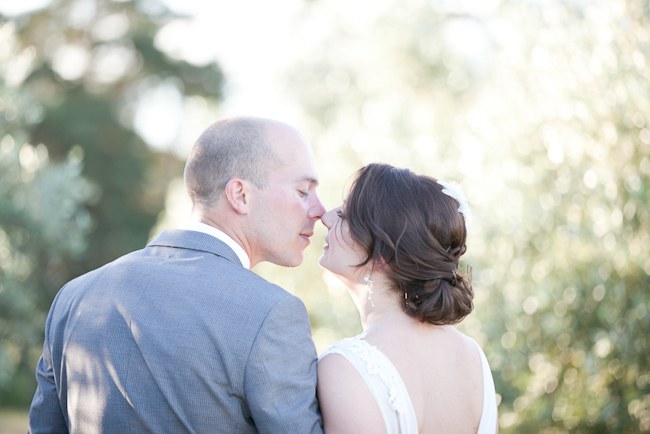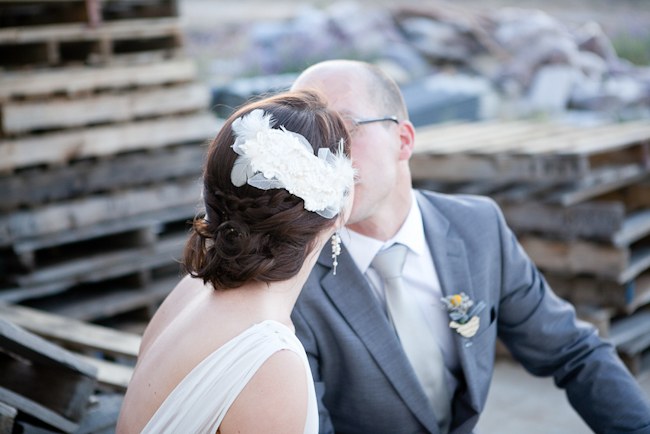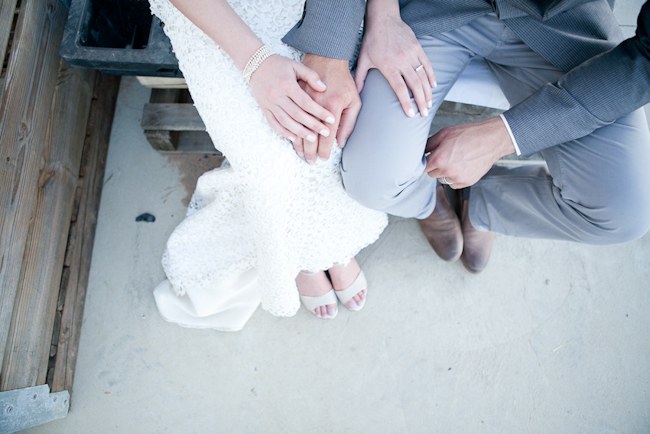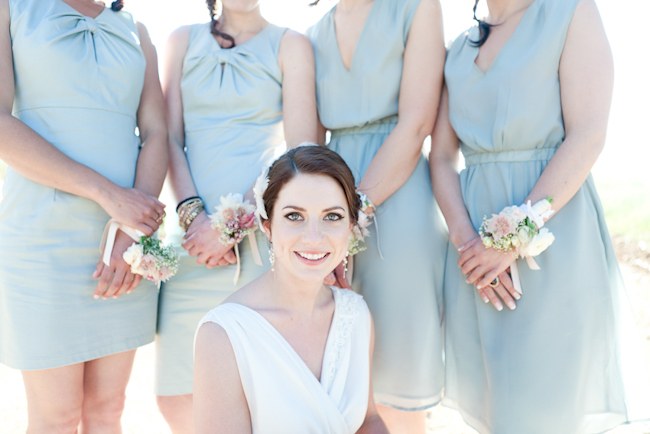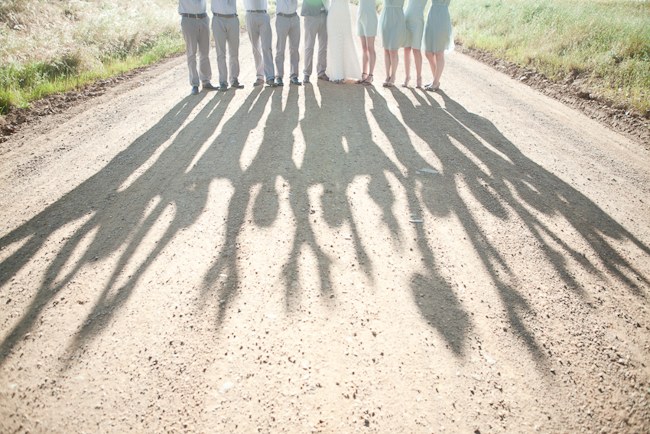 Wedding Reception Decor:
We wanted to keep the dècor as minimalistic as possible & we also wanted space on the tables. My husband made the big round cheese boards that was in the centre of the tables as well as the smaller cheese boards that we gave as favors to our guests. The Story supplied the beautiful flowers and the table numbers.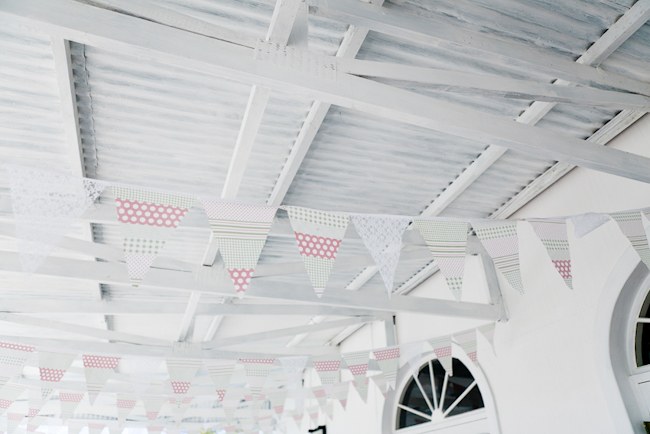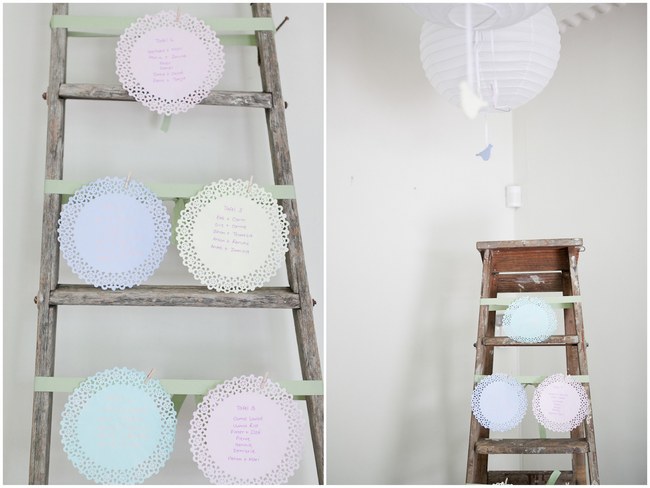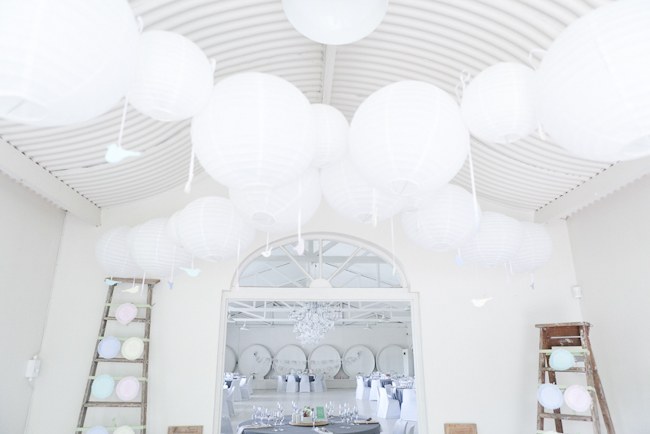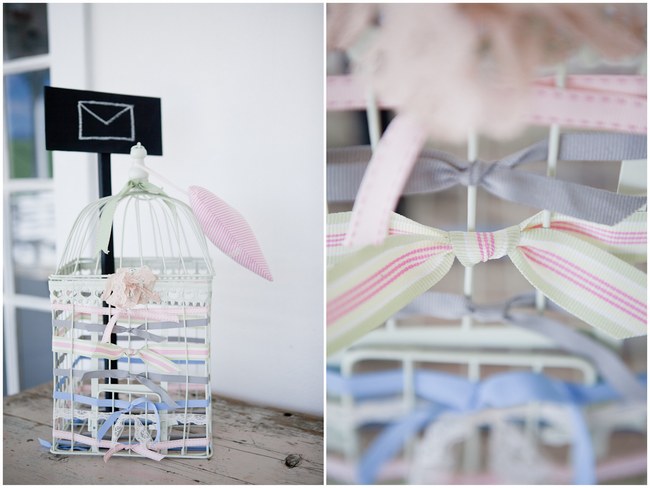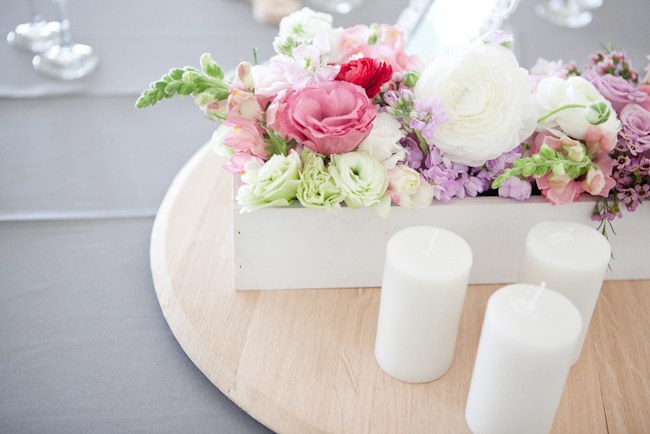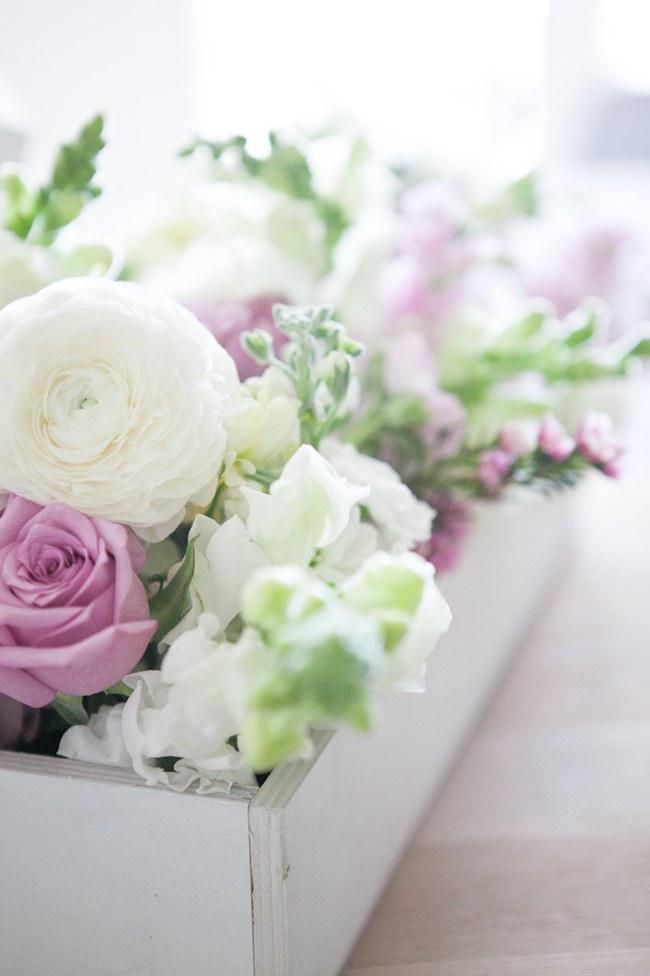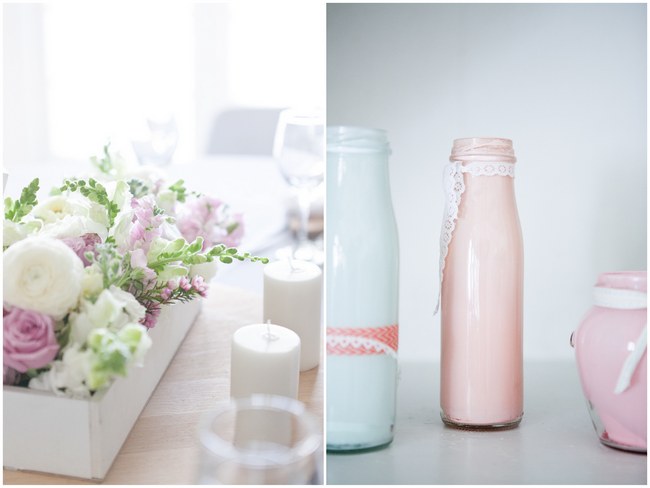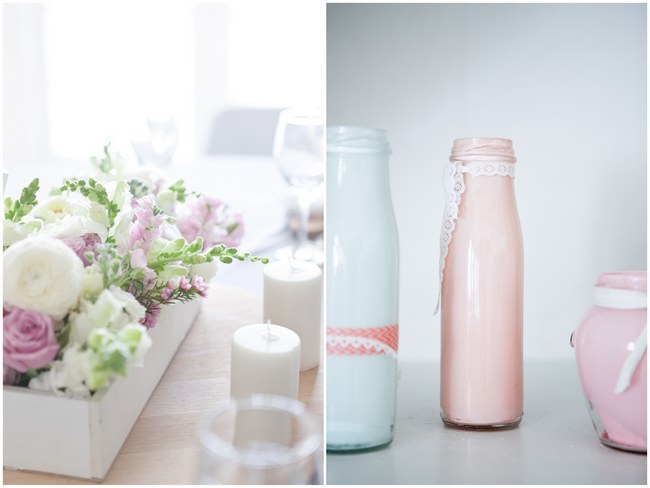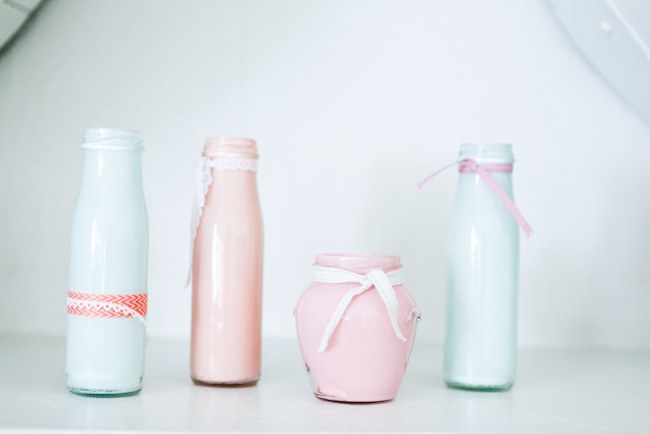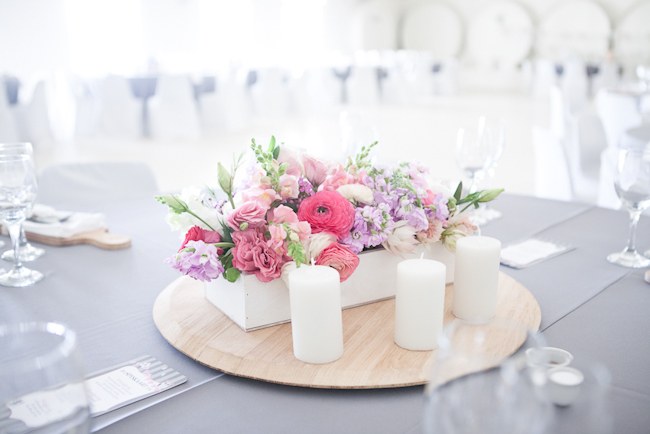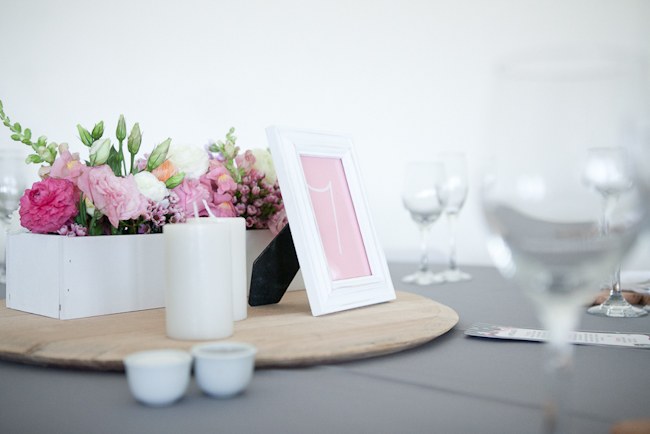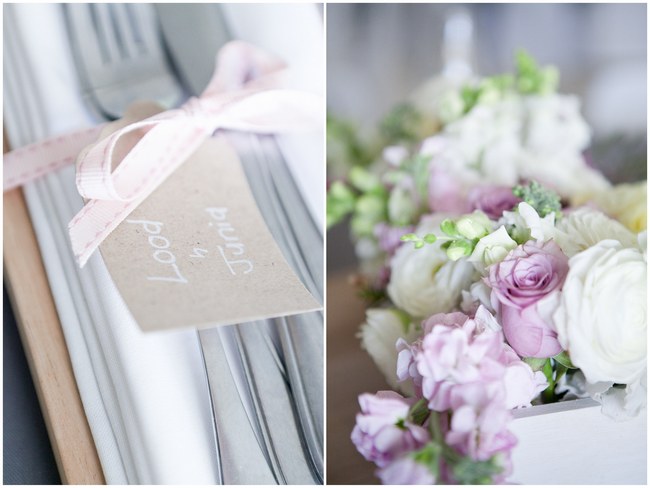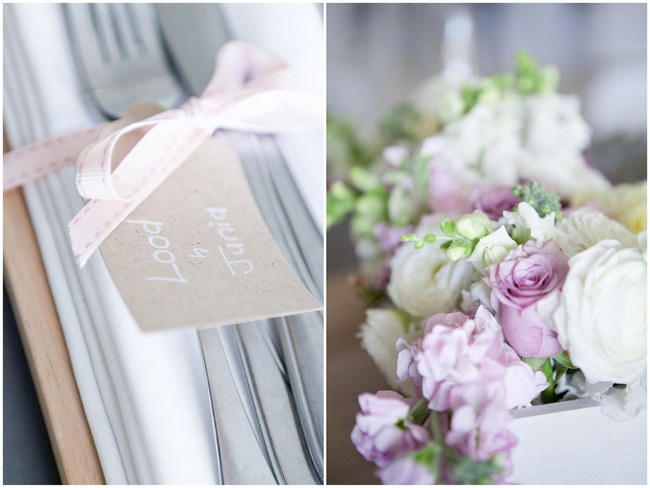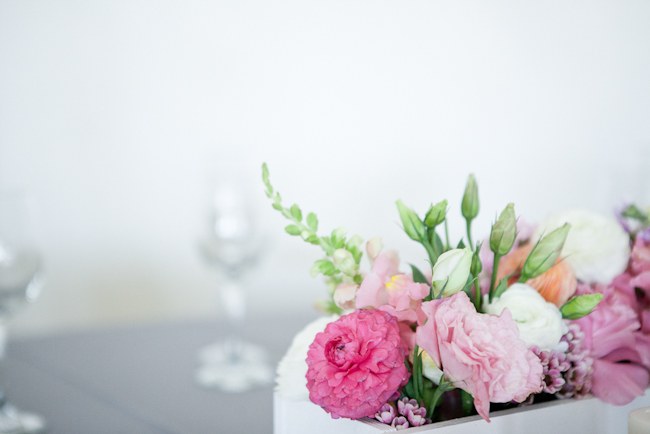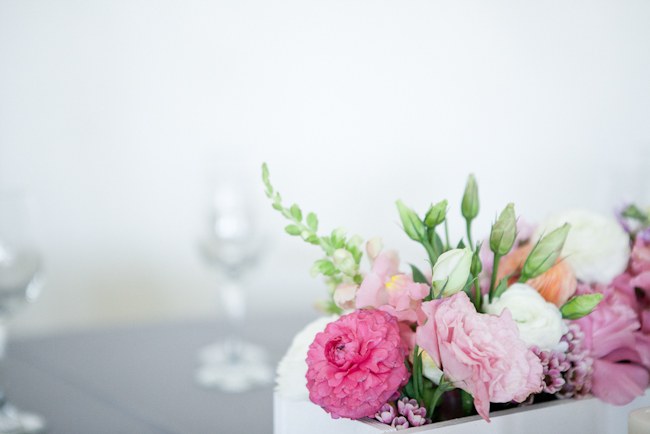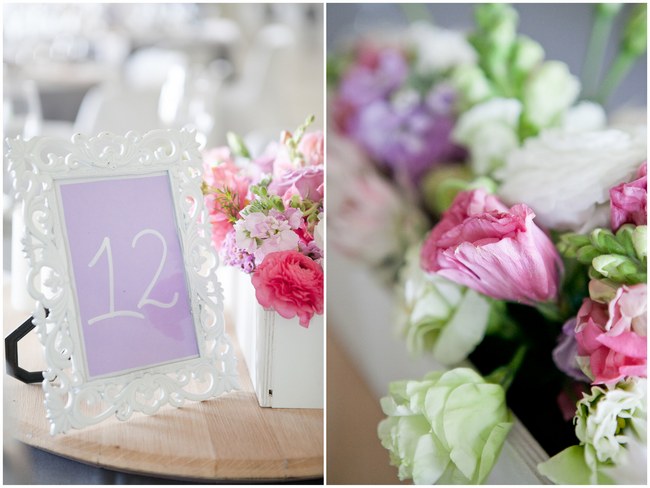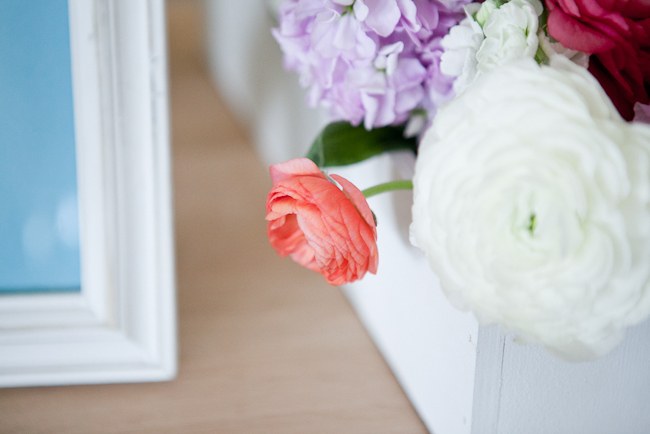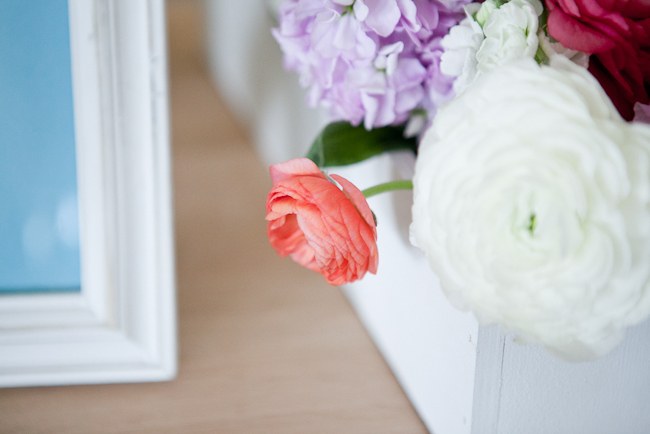 DIY Projects:
There were 600 white paper origami birds which me, my mother and mother in law made.
My mother baked our Wedding Cake.
We painted all the doyleys for our "message in a bottle" messages. Me and a friend dipped some of the glass bottles.
A friend made my 2 piece headpiece.
Me and my mother made the decorations for the cupcakes.
I made the doily cones for the confetti.
My lovely husband made all the cheese boards as gifts for our guests.
Me, my husband, parents and the bridal party did the set-up for our wedding.
I also designed the stationary with the help of a friend.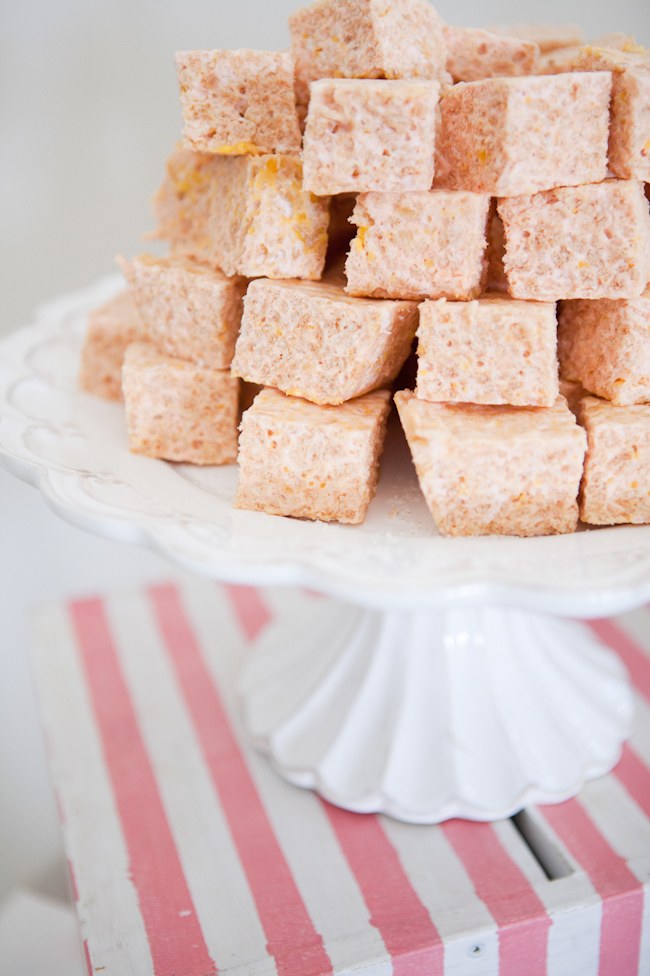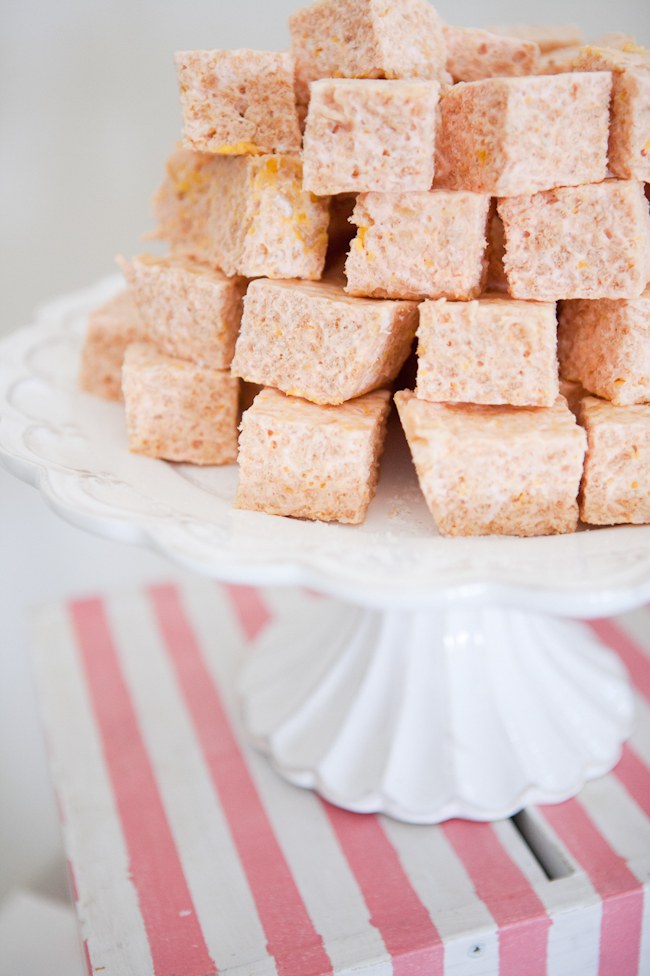 Stand Out Vendors:
Magdel Brink of Groen Rivier, the venue owner, is such an amazing co-ordinator. She went out of her way to accommodate us. She was absolutely amazing to work with.
Wedding Planning Advice:
Try not to get caught up in the circus. Just stay true to yourself and go with what makes you feel comfortable. Your wedding day is not to impress anyone. The most important part to remember is that your wedding day is only about you and your husband and sharing your love with special people.
Enjoy every minute of planning and DIY projects before your wedding. This is what makes it so special and the memories even sweeter.
Do a lot of research. Believe me – there is so many service providers that are affordable and still professional in what they do.
Ask friends and family to help where they can.
♥  ♥  ♥  CREDITS: ♥  ♥  ♥
♥  ♥  ♥