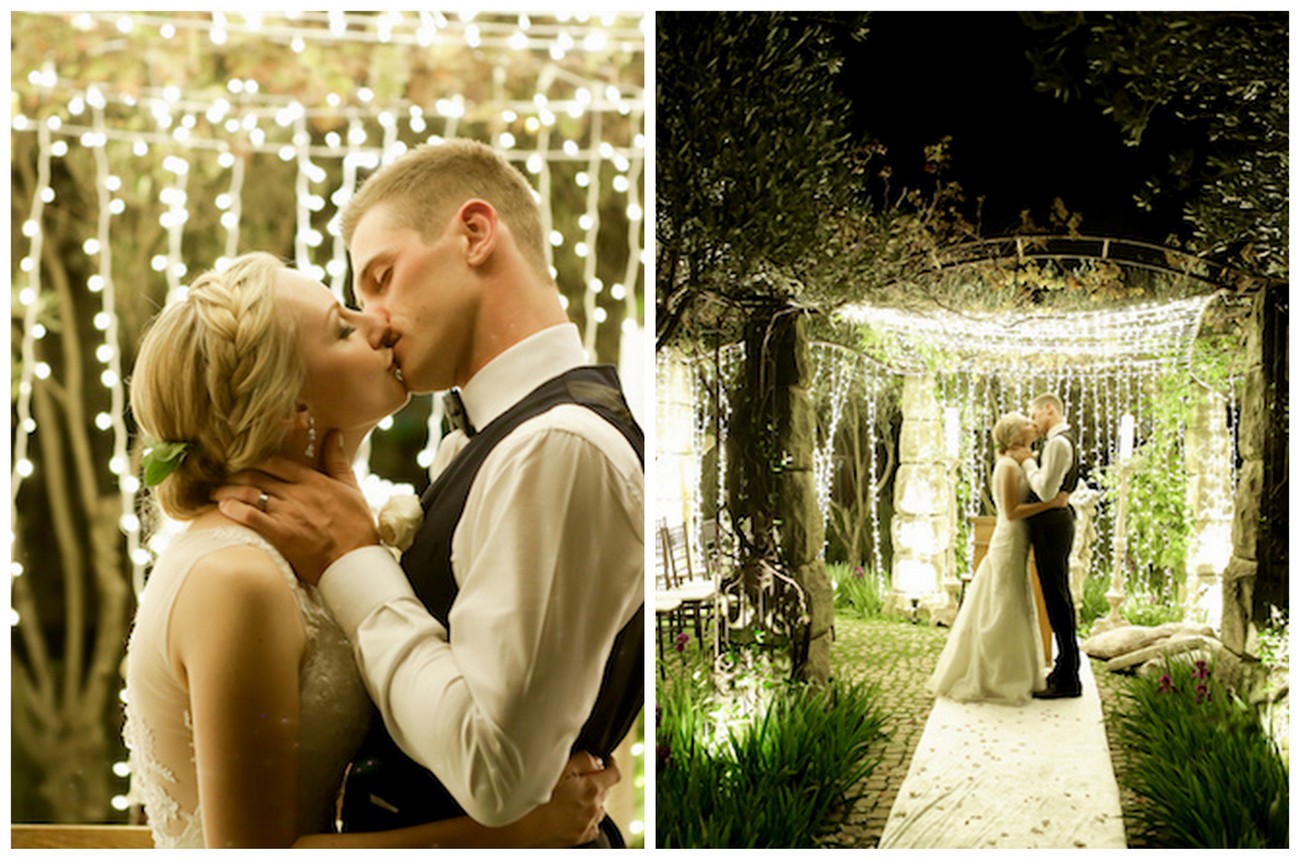 Ruvey and Christel's twinkling outdoor night wedding ceremony captured by Nola Photography set the evening alight with enchantment. Their elegant, but intimate wedding of only 25 guests made for a meaningful ceremony followed by a cozy reception with those closest to them.
Finding a beautiful venue that would be able to accommodate a smaller, intimiate celebration was a bit of a challenge but once the couple came across Morrells Boutique Estate in Northcliff, Johannesburg, they instantly fell in love with its intimate, warm feel. The venue's style and elegance gave the couple the opportunity to ask their guests to dress formally, creating a charming, magical atmosphere. 
Christel and Ruvey chose to forgo many wedding traditions, such as a first dance, traditional speeches, choice of MC. But like many girls Christel had always dreamed of a fairy tale element: "I fell love with fairy lights and we ended up having an outdoor night wedding ceremony just to incorporate this!"
The lovely couple decided to ask Christel's sister to be their master of ceremony: "While this is not the traditional thing for a woman to do, she knocked it out of the park! Our speeches ended up being so special and because we only had 25 guests there, so we could literally say something to each one individually. I also gave a speech, as did both of our fathers and best friends."
The couple ended the unforgettable night with cigars and a spectacular croquembouche wedding cake.
Twinkling Outdoor Night Wedding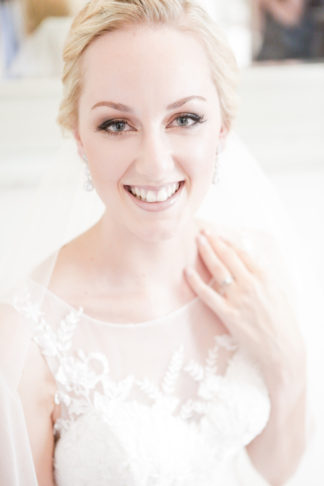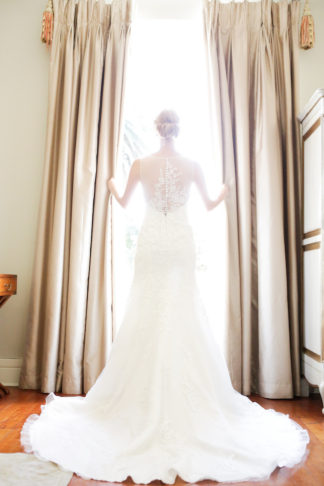 Ruvey and I met at school and dated for 9 years, so we had a lot of time to dream about and plan this day! After 7 years of dating we had the most romantic engagement in Mauritius!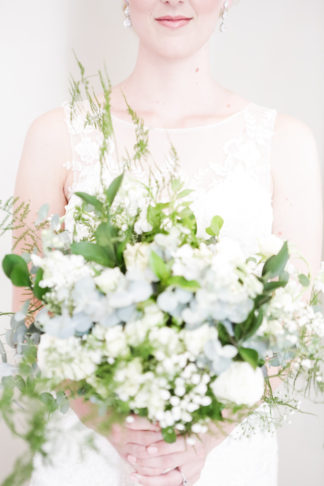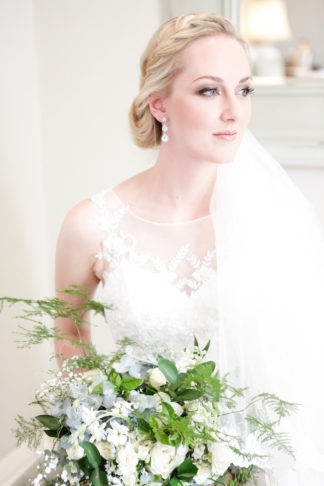 My dress was purchased at Lady Marmalaide. I showed the consultant a picture of a dress in the style I had fallen in love with. He came back with the dress and I tried it on and didn't want to get out of it. That is when I knew that this was the dress. I ended up ordering a dress 2 sizes smaller than my size at that time, against everyone's advice. And when it came it fitted like a glove. This dress was just so elegant and timeless, just as I wanted to feel on my wedding day.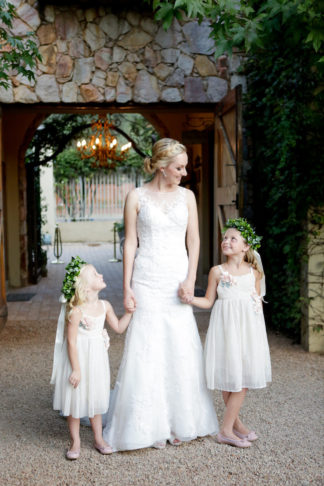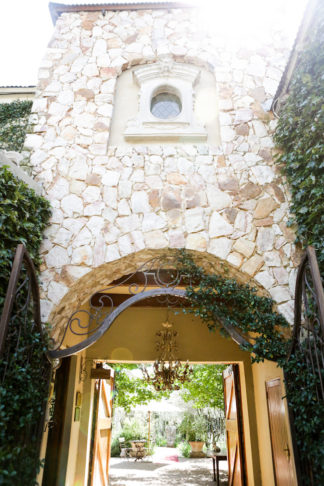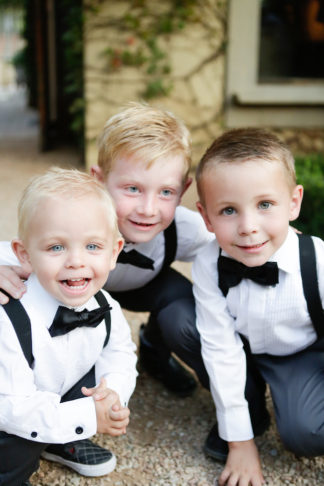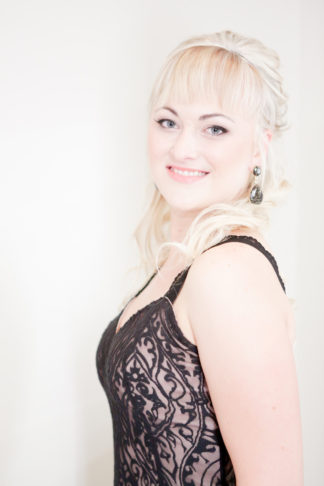 We didn't have a big bridal party as we only had 25 guests! But I had one bridesmaid and Ruvey had one groomsman. They were also styled simplistically yet elegant. We found the most beautiful black and blush lace dress for my bridesmaid and kept it simple with the groomsman with a white shirt and bowtie.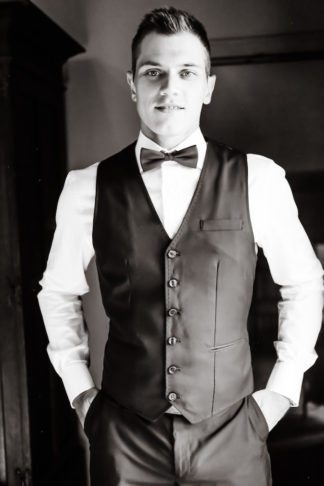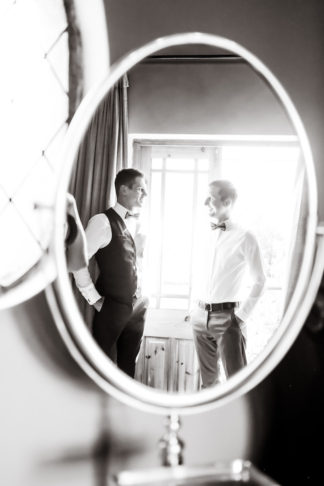 Oh my groom! Maybe everyone feels this way, but I was so blown away by him and think he was the best looking groom I have ever seen. He wore a navy two piece suit as he decided to leave the waistcoat. He also had a navy bow tie, to give his look that elegant touch.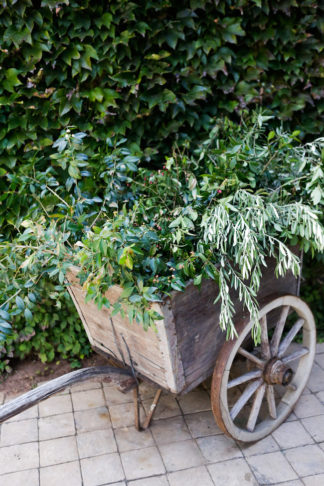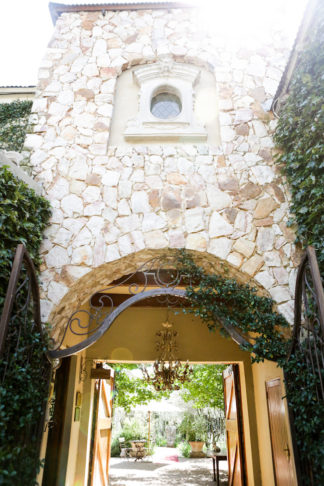 Our flowers were all white with lots of greens, fresh floral table runners adorned the reception. We had a lovely jazz duo who set a romantic atmosphere throughout the night. Everyone loved it!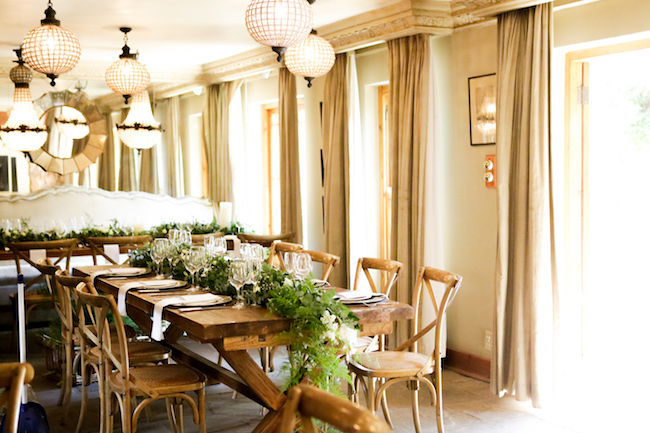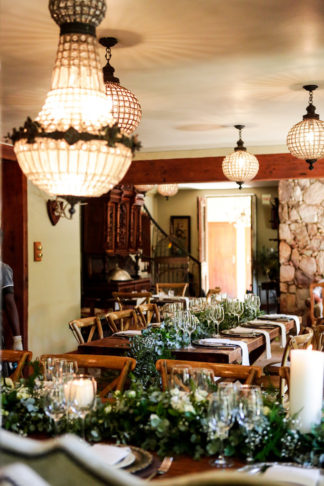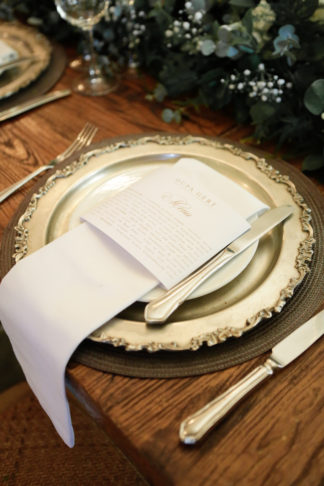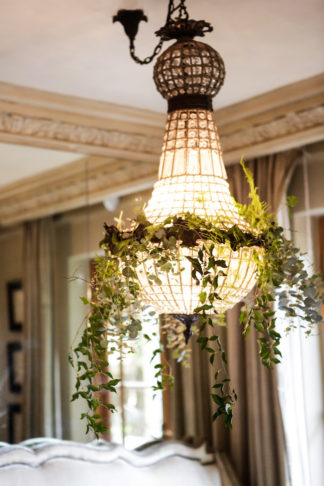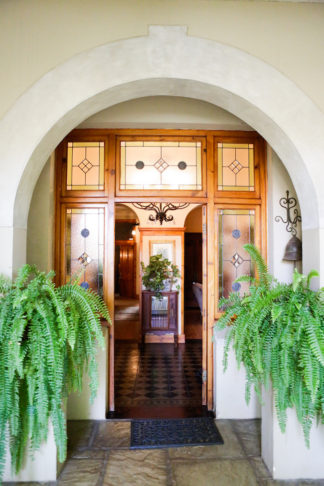 We took our couple portraits before our outdoor night wedding ceremony to take advantage of the gorgeous daylight. Our 'first look' was very special and also allowed us to spend time with our guests immediately after the ceremony!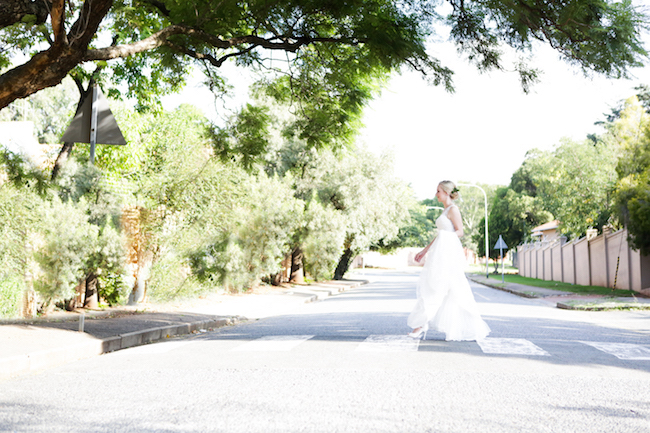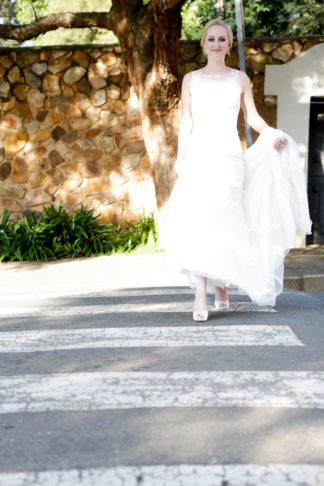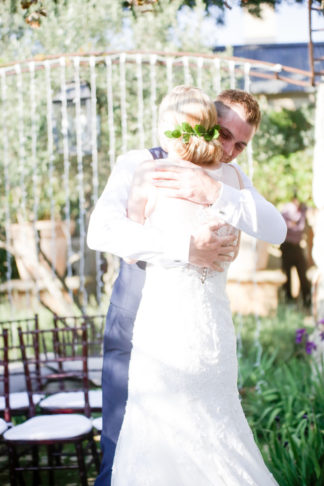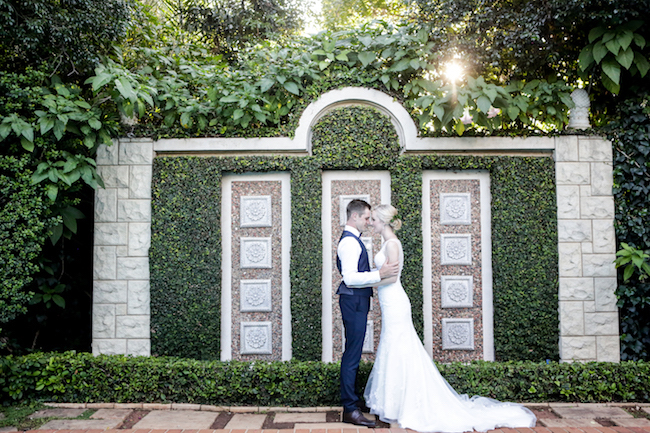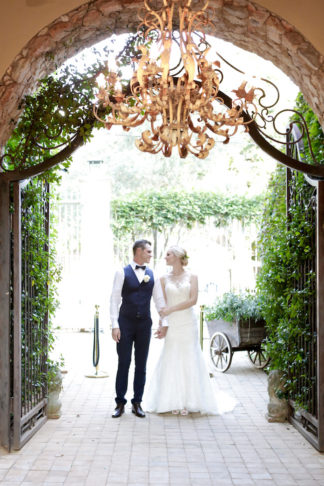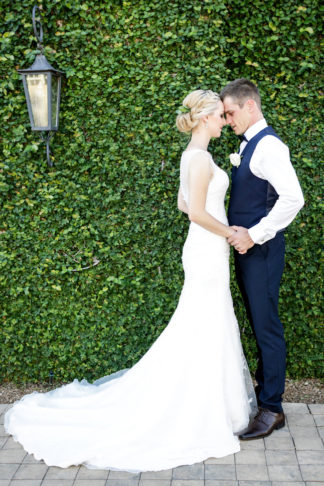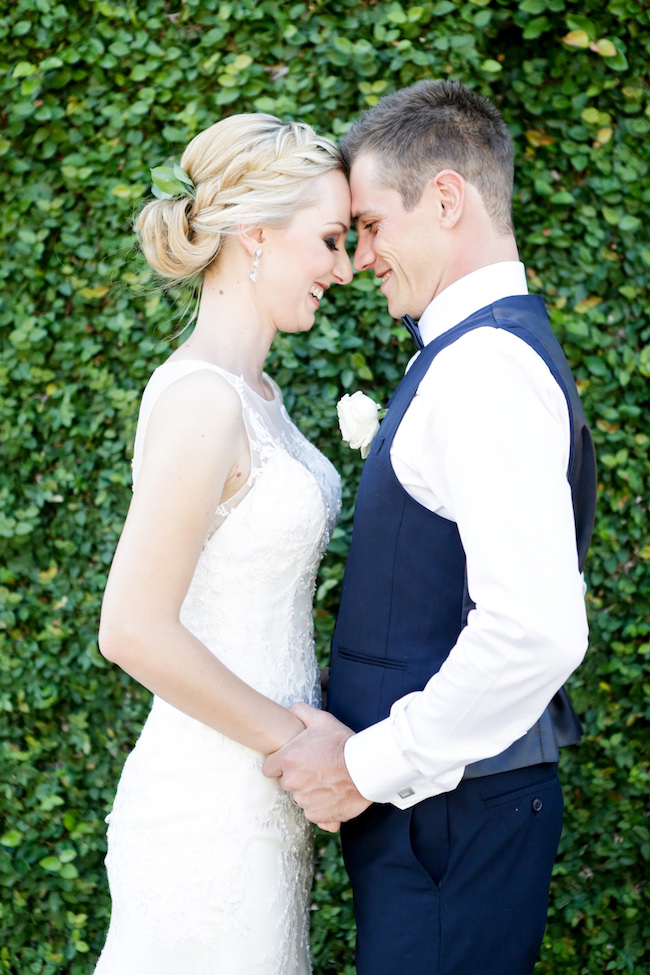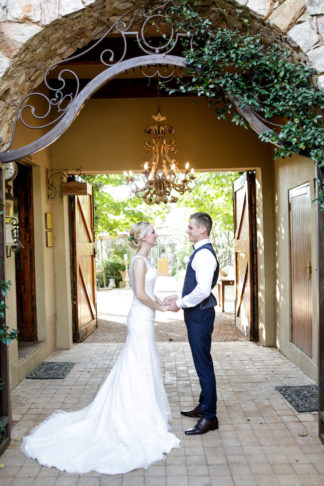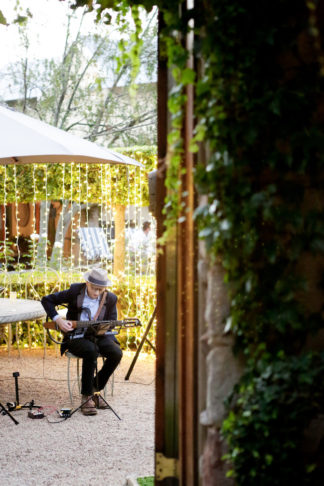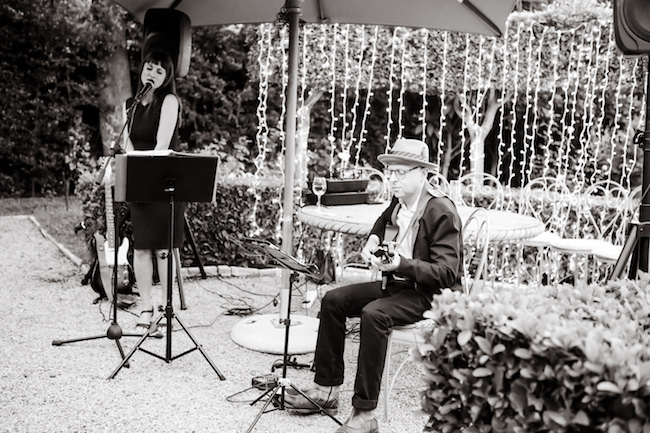 I think everyone, not just myself and Ruvey, were in total awe of the fairy lights that decorated our nighttime outdoor wedding ceremony. It felt magical and we totally forgot that we were in Johannesburg. Instead it really felt like a fairytale.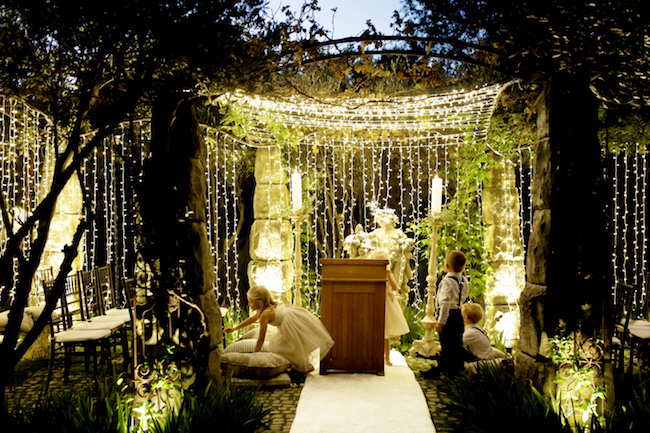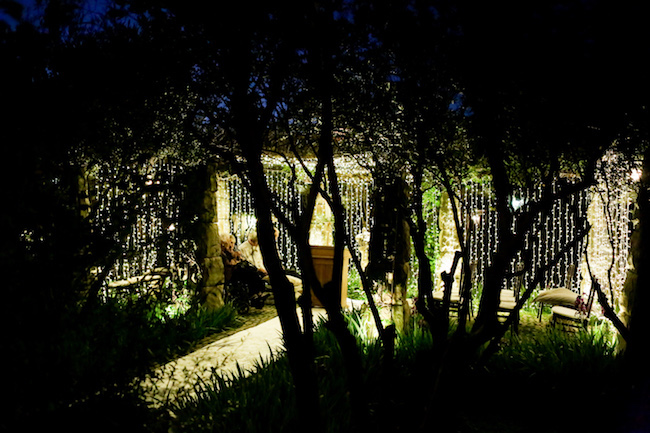 I walked down the aisle to Band of Horses' 'On my way back home'. This song set the perfect mood and was so representative of Ruvey now being my home. We had little flower girls and the boys walking in front, throwing white rose petals as we were on our way.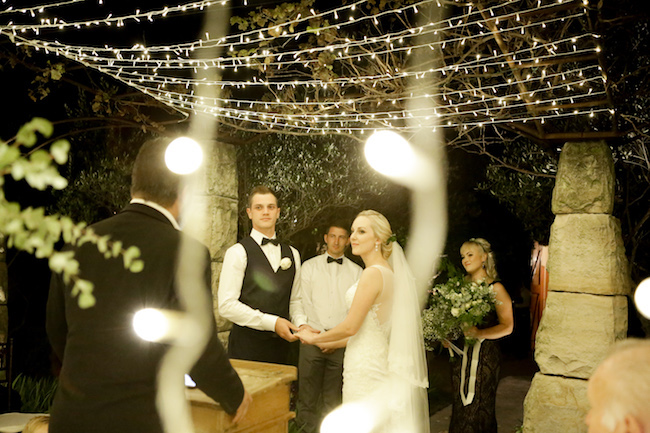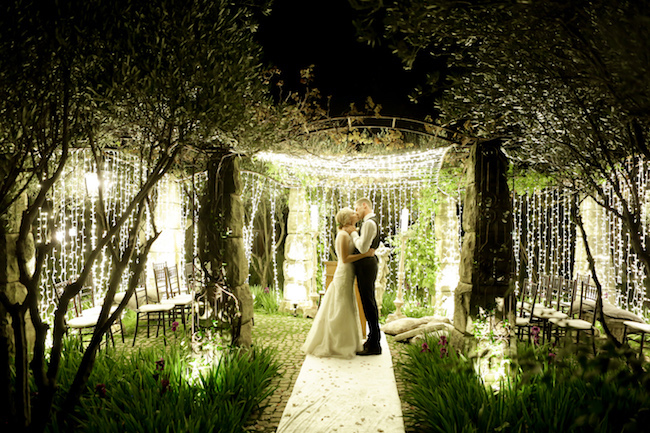 One of the best parts of our outdoor noght wedding ceremony was writing our own personal vows. Ruvey blew me away with his words! Our mothers then handed us candles which we used to lit a unity candle.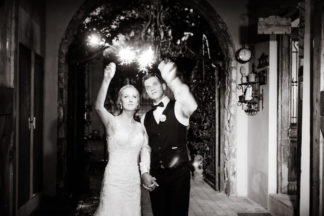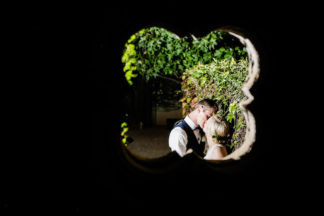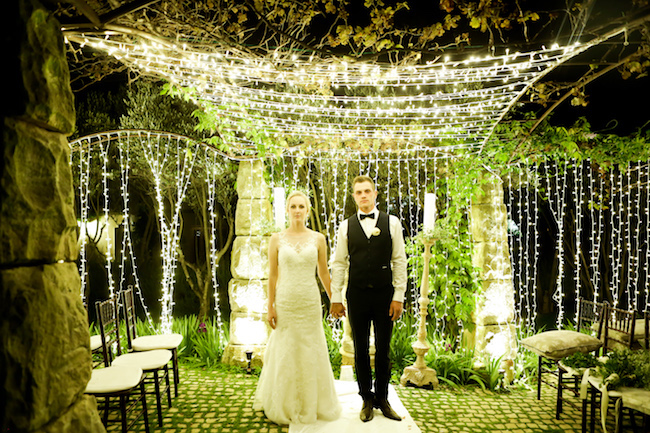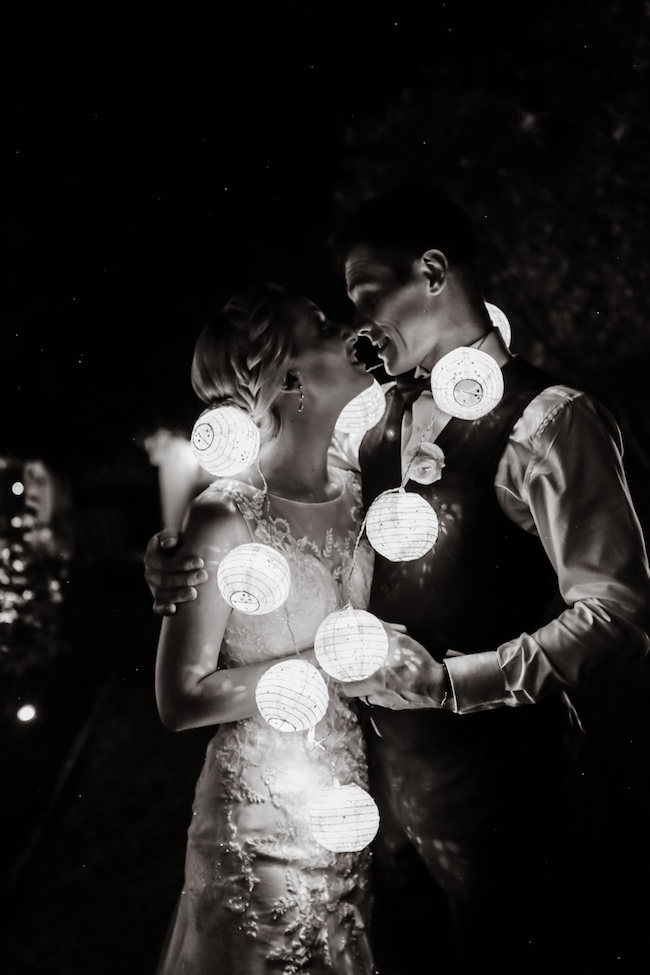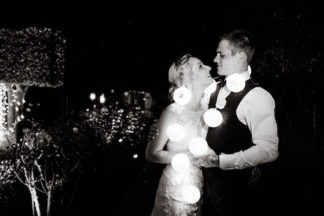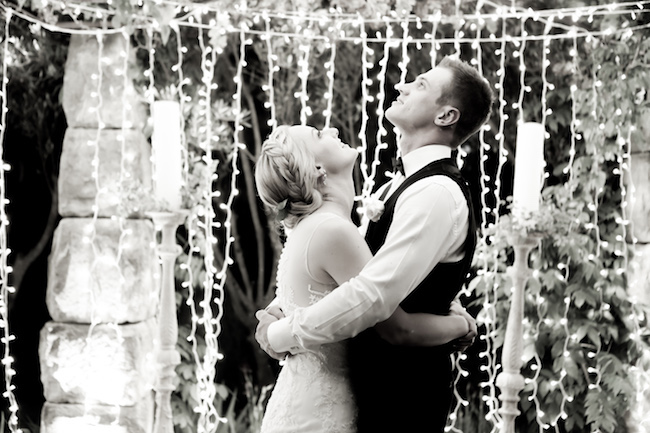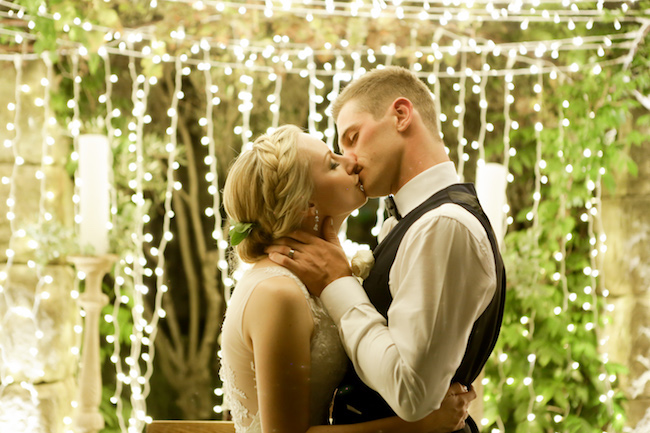 Our wedding reception tables had long flower runners with candles. We kept it simple as the venue was naturally full of beautiful details. The rustic wooden tables complemented these perfectly.  Our jazz band set the most romantic atmosphere with lovely background music.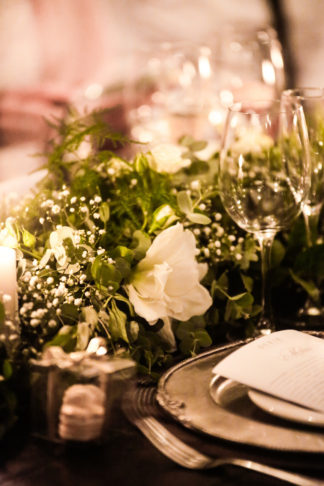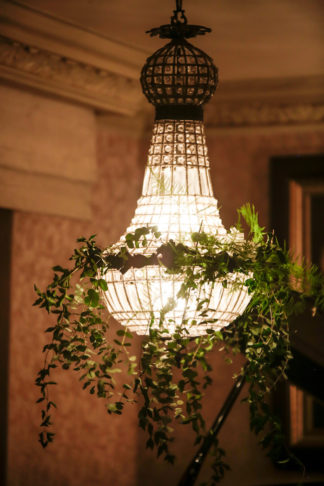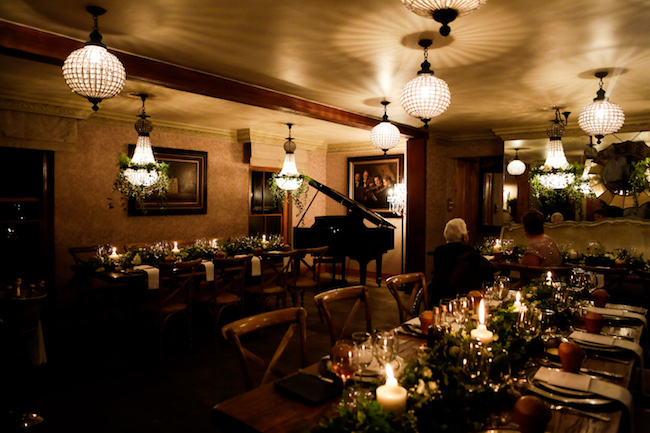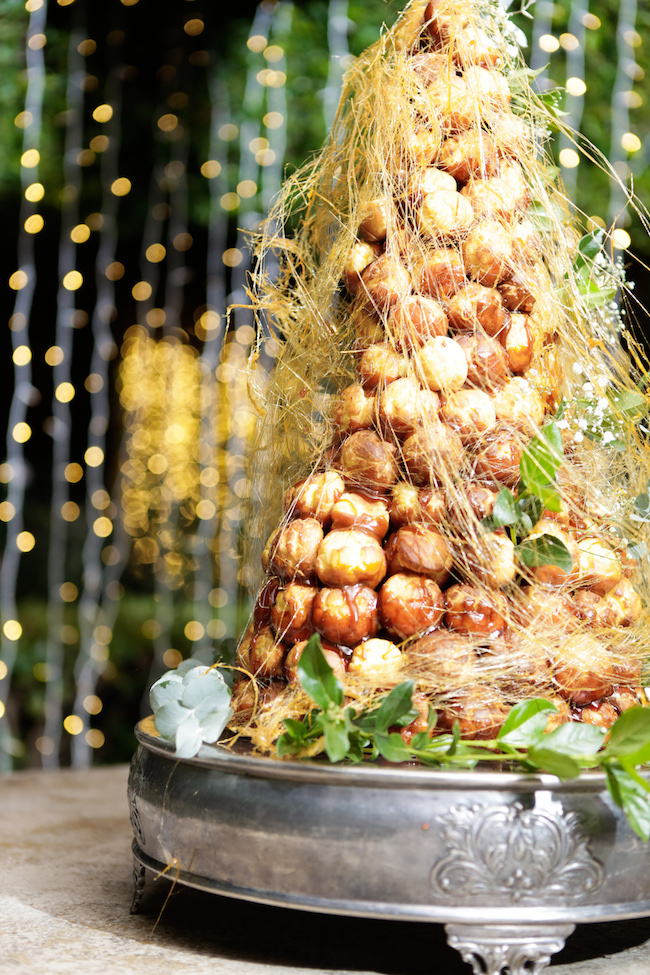 Our croquembouche wedding cake was delicious and gorgeous, and the food was amazing!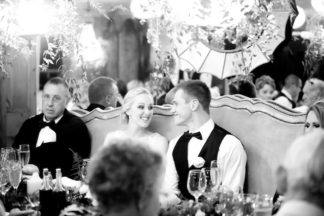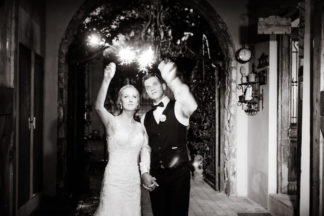 One of the highlights of our intimate reception were the amazing speeches! First my dad gave a speech about Ruvey that we will both always cherish! My best friend and Ruvey's best friend also said some meaningful words, as did myself and Ruvey. This was so special because we could literally say something to every single person there, which we hope made realize how important each and every persons presence was to us.
Wedding Planning Advice:
Do what you want to do – it is your day after all. We have wonderful family who didn't cause any drama. But doing exactly what we wanted to and seeing the end result on our wedding day made us so happy.
We decided to splurge on things we love, like food and finding a lovely venue and to cut costs with things like flowers because our venue was stunning on it's own already. Morrells really gave us 5 star treatment which made every bit feel extra special.
Wedding Service Providers:
Thousand Crane Winter Wedding {Alexandra Graham Photography}
Kloofzicht Lodge Wedding Celebration {Jack and Jane Photography}
Romantic Johannesburg Garden Wedding {Mighty Fine Productions}