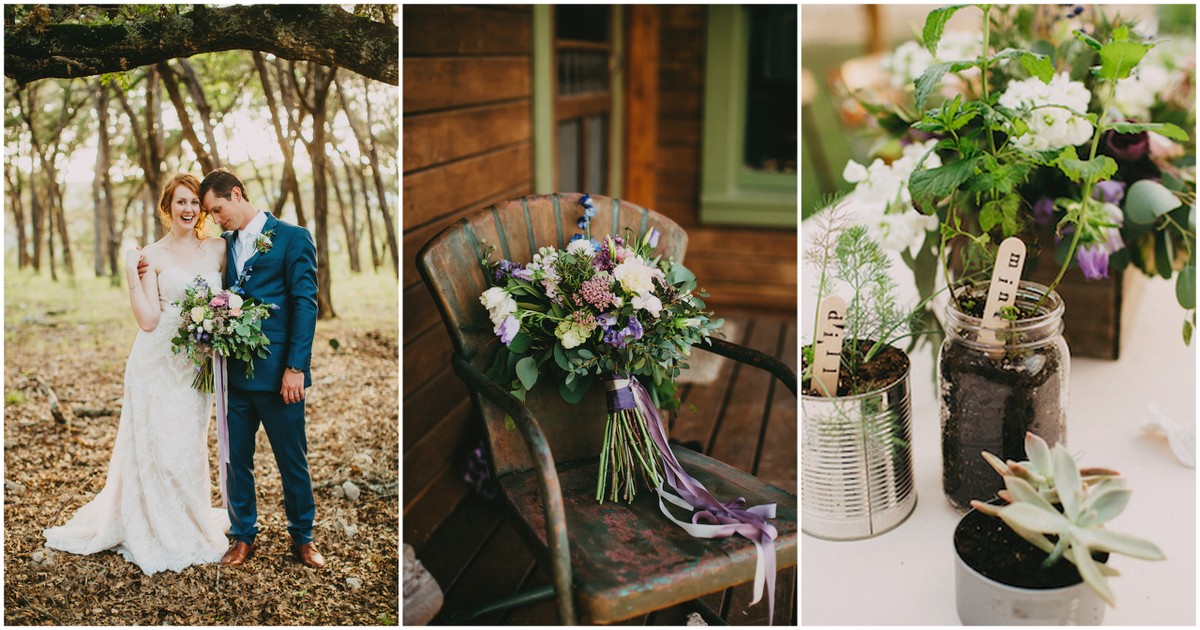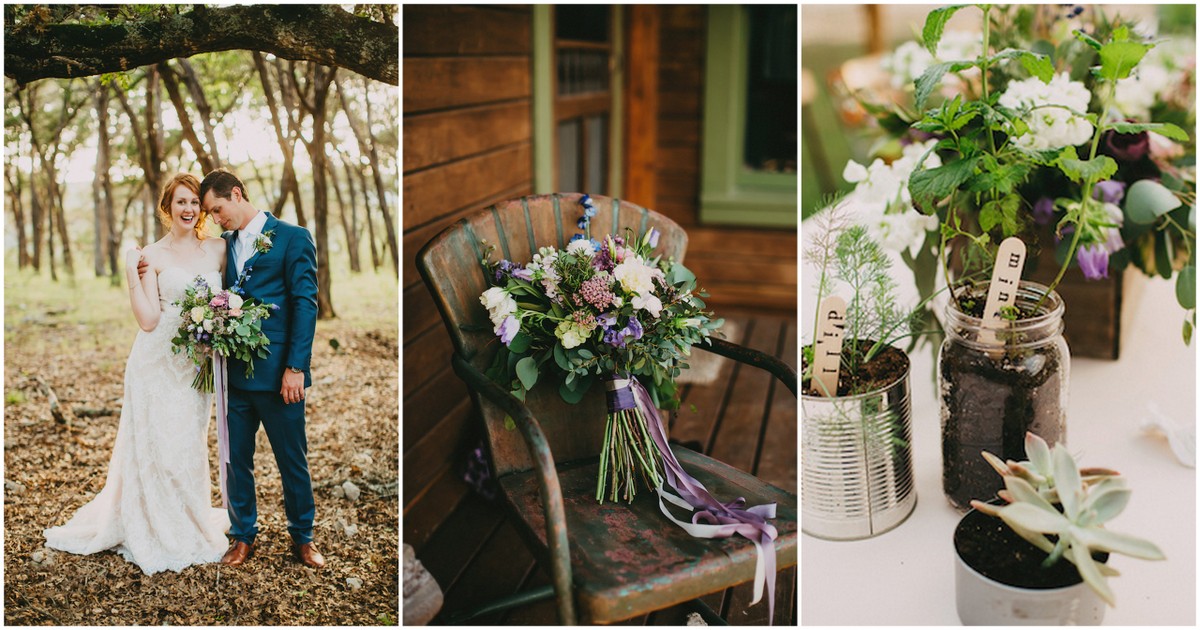 Allyson and Brandon's intimate organic Texas Hill Country wedding photographed by Two Pair Photography was a natural, farm-to-table-style, family feast! They envisioned a very fresh and light feel to their barn wedding, and with Brandon being a chef himself, they wanted to ensure that amazing food was front and center during the reception.
This gave Eclipse Event Co. the opportunity to work with Kitsch Event Syling to create beautiful, organic centerpieces starring artichokes, set amongst fresh greens and country style blooms displayed on long, farm-style, family tables. Centerpieces also included Allyson's late grandmother's collection of oil candles, creating a very sweet and intimate evening! 
The lovely couple played with a rustic wedding palette of lavenders, purples, greys, and lots of amazing greenery.  Their organic Texas Hill Country wedding was held on an authentic organic farm, Montesino. "The ceremony space offered a beauty reminiscent of the hills of Napa Valley, situated right in the heart of Central Texas," shares planner Lauren, of Eclipse Event Co. "A gorgeous hilltop served as the backdrop that was about a half mile away from the reception space so Brandon and Ally rented school buses from Lonestar Party Buses to transport everyone from the pre-ceremony cocktail area to the ceremony pavilion."
"Our family and wedding party spent the weekend at the ranch, so our party started the night before with an outdoor dinner and campfire. Our wedding day was filled with so much joy and love," said Allyson. "Brandon and I spent the morning of our organic Texas Hill Country wedding together having breakfast and drinking coffee, anticipating our upcoming day to remember. We then split off and got ready with our closest friends."
Organic Texas Hill Country Wedding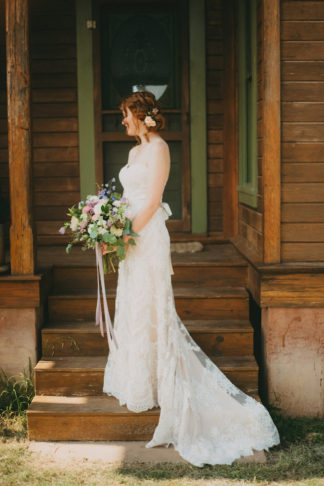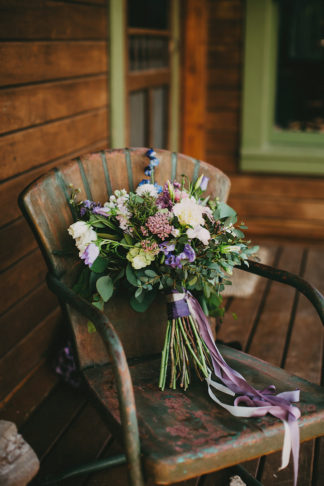 Years ago, Brandon spotted Ally as she walked by, and he even joked to his brother that he was going to go ask "that girl" out. Well, he did, and they never stopped dating!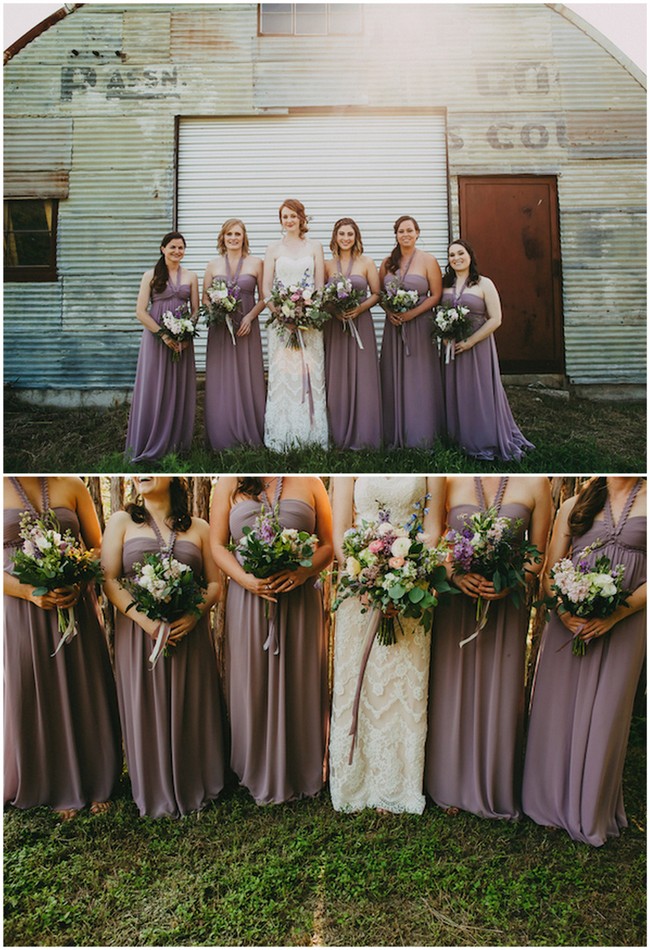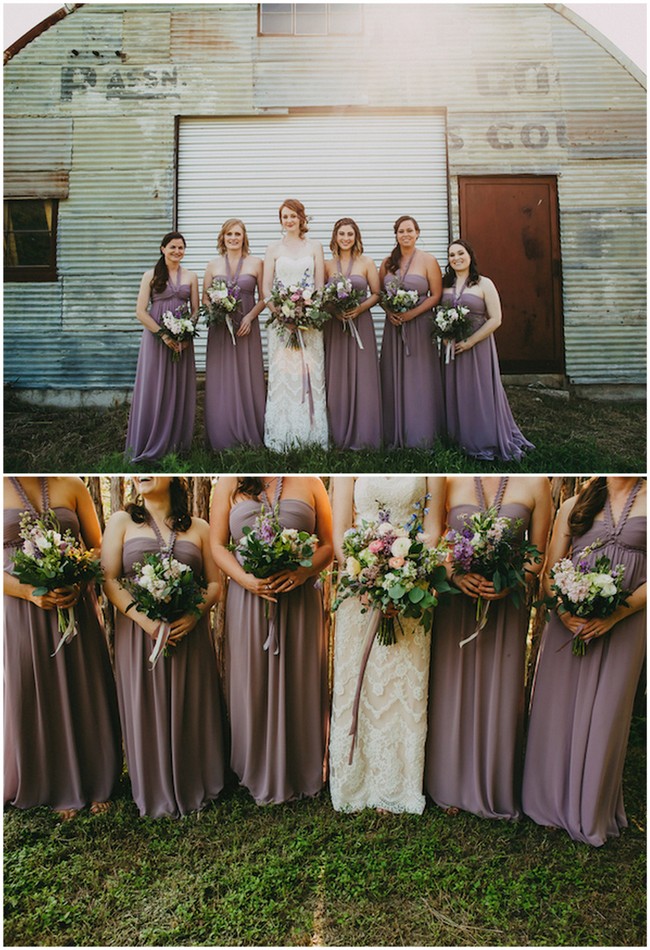 Allyson wore an Essence of Australia Dress from Houston Bridal Galleria. Bridemaids dresses wore BCBG, with Hair and Makeup from Salon MINK.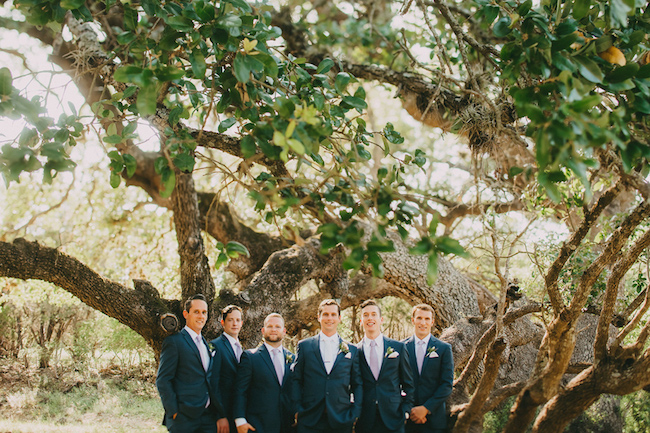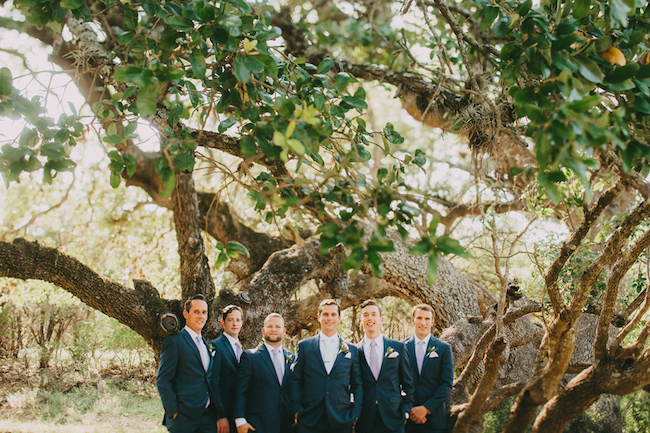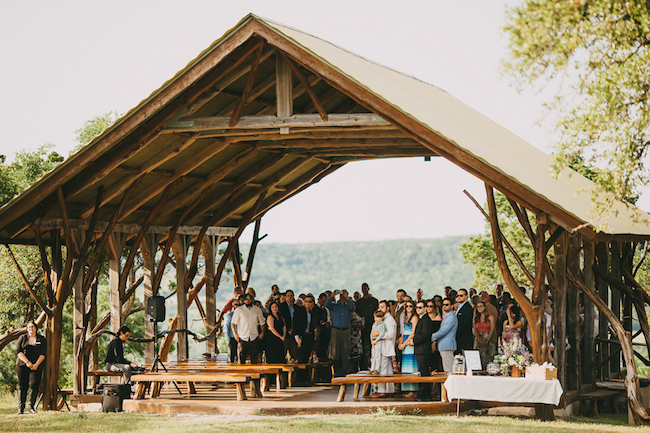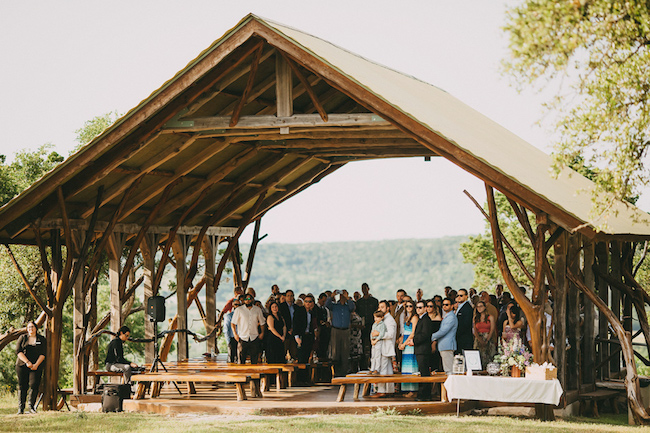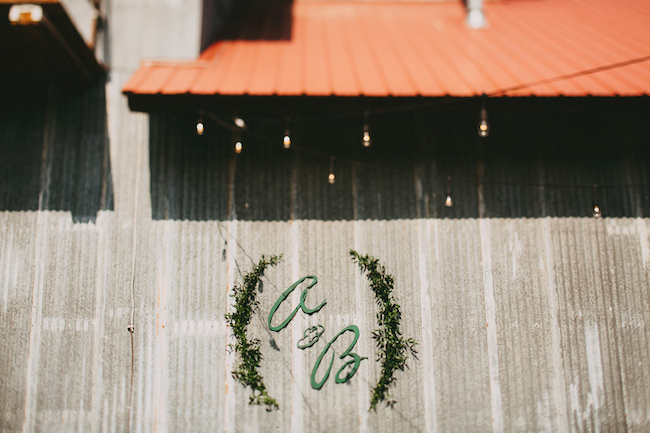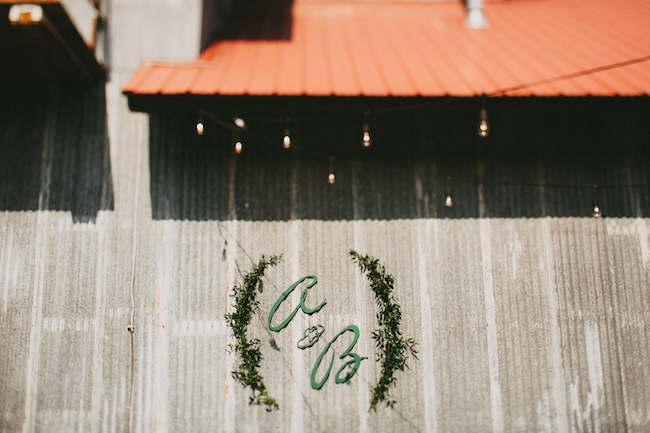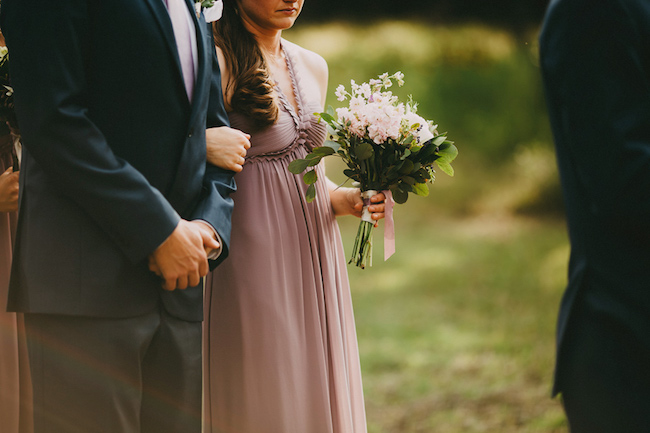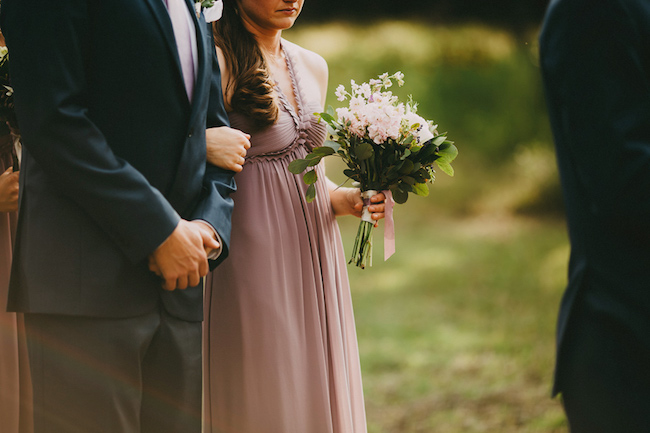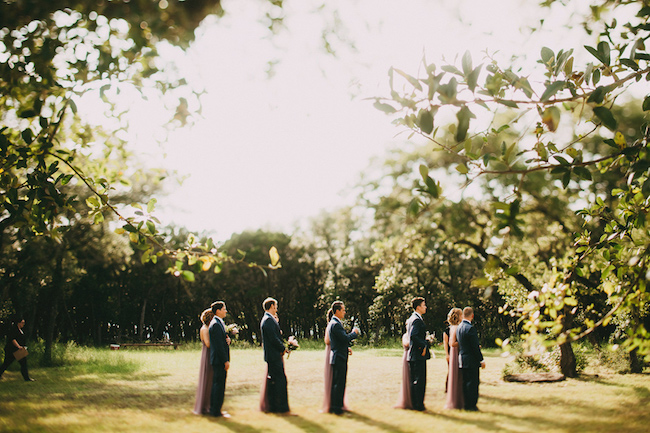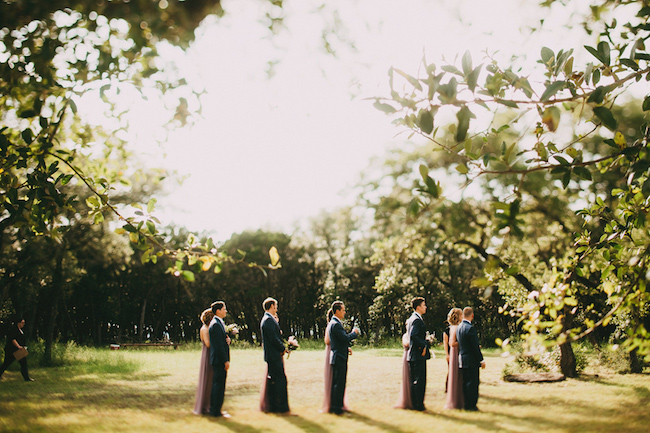 Our entire wedding day was unforgettable. Our ceremony was outdoors, and took place in the evening on top of a hill overlooking the farm below and rolling hills of the Texas Hill country. The ceremony was personal, written by both the bride and groom and officiated by the groom's father.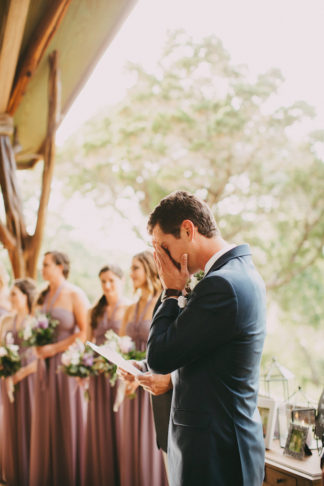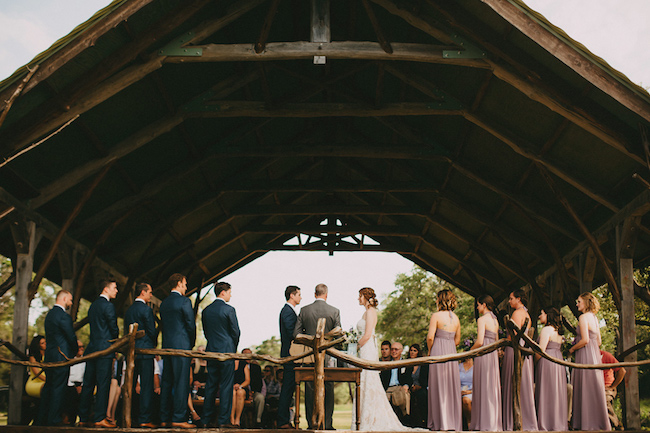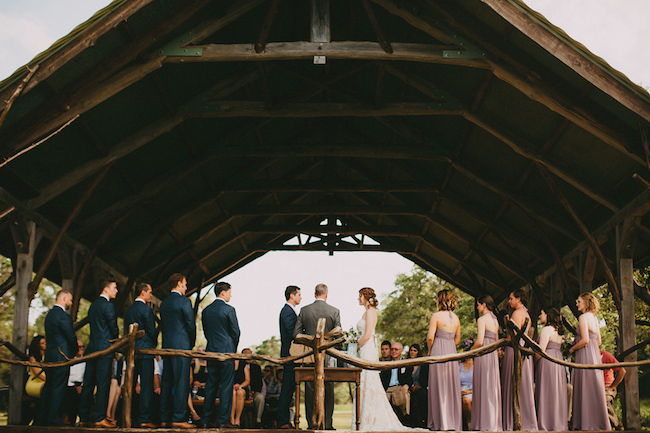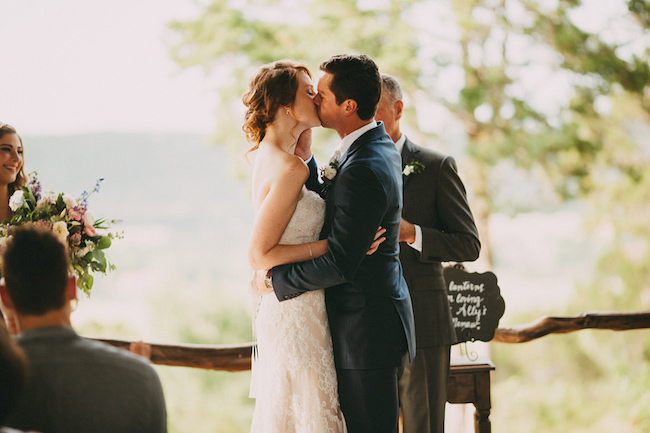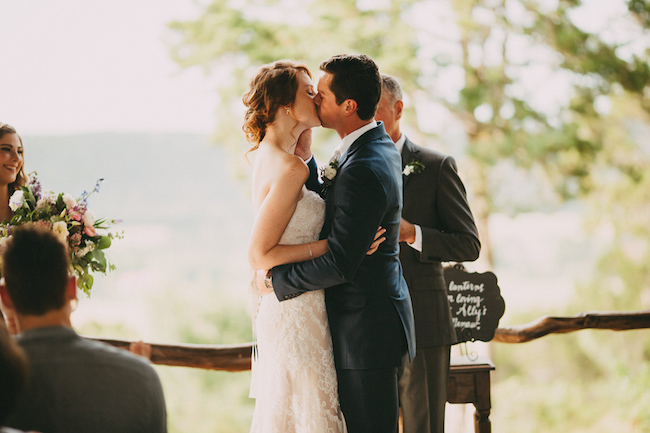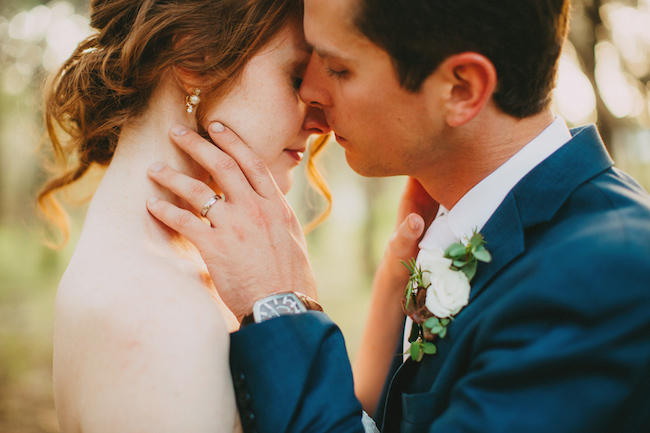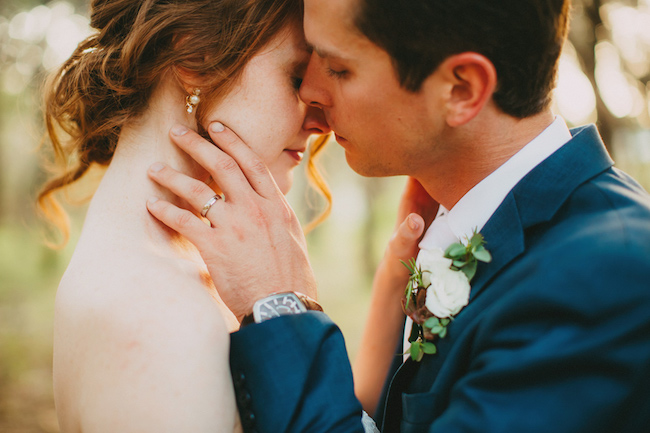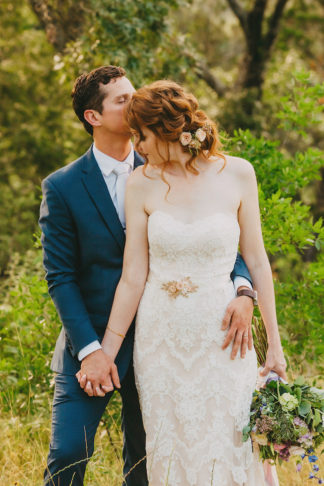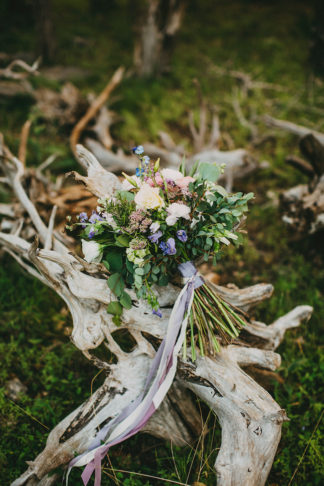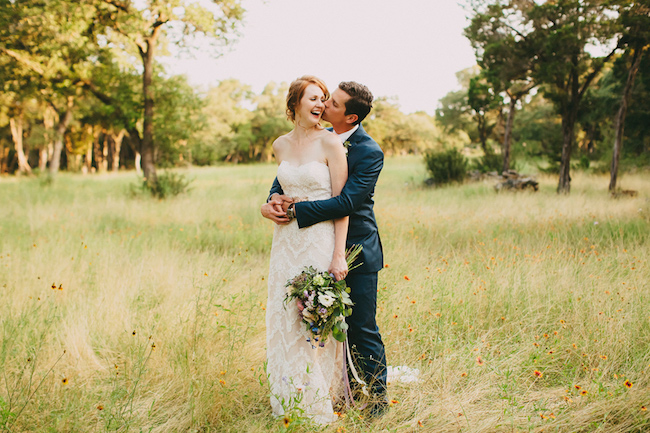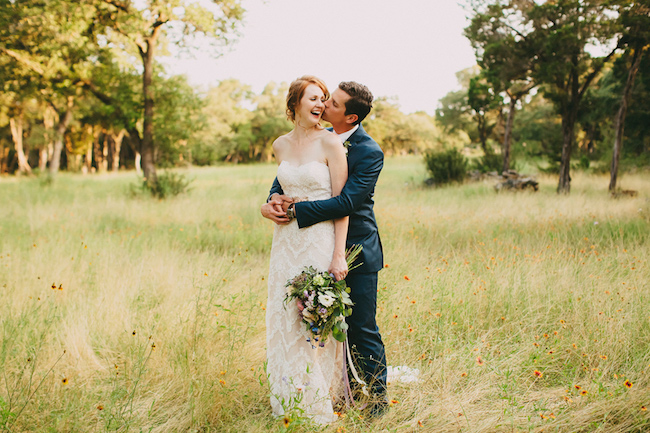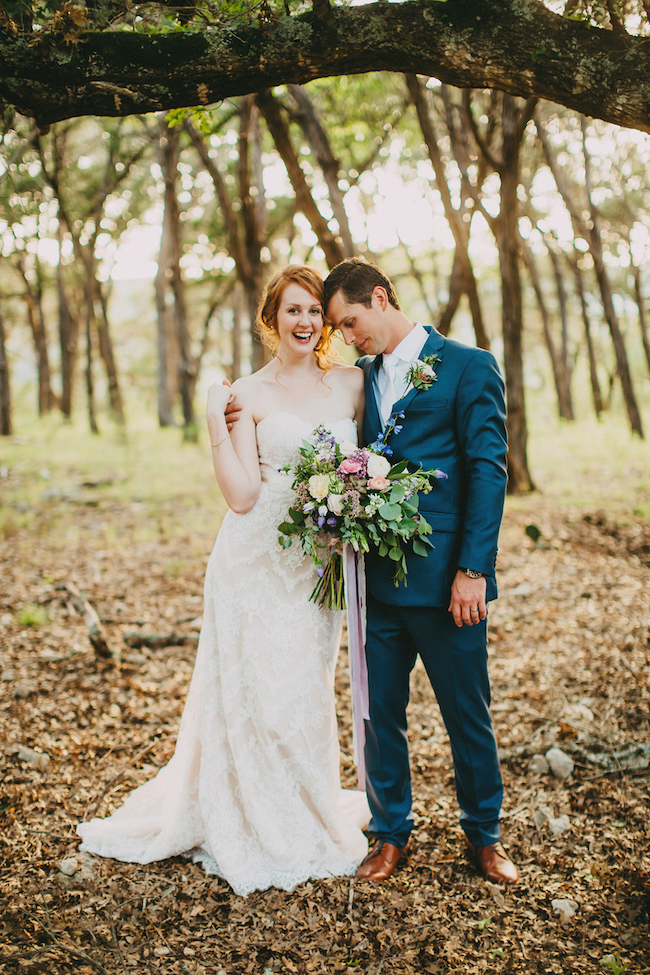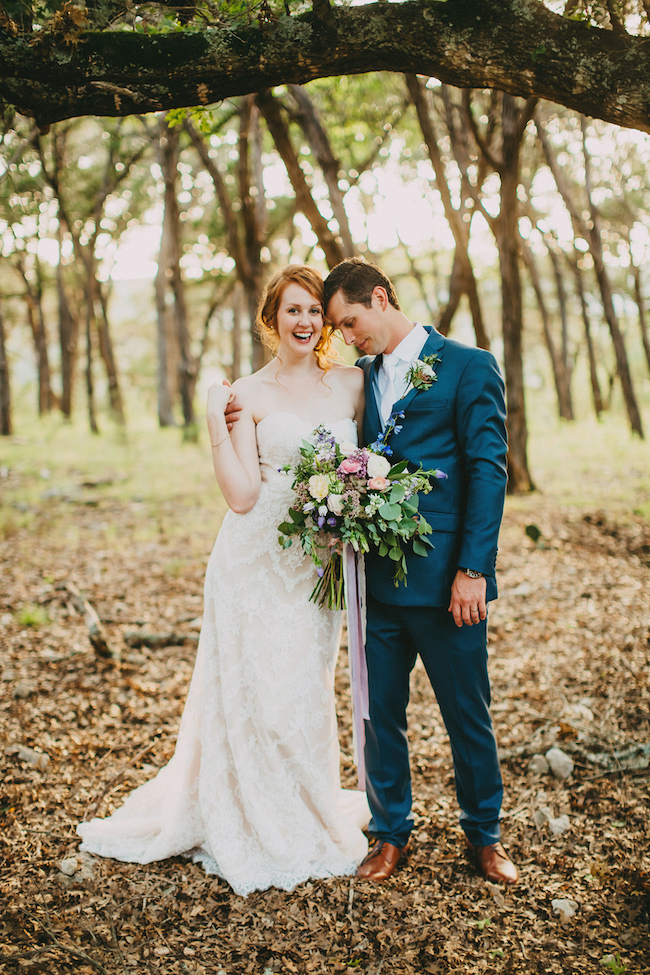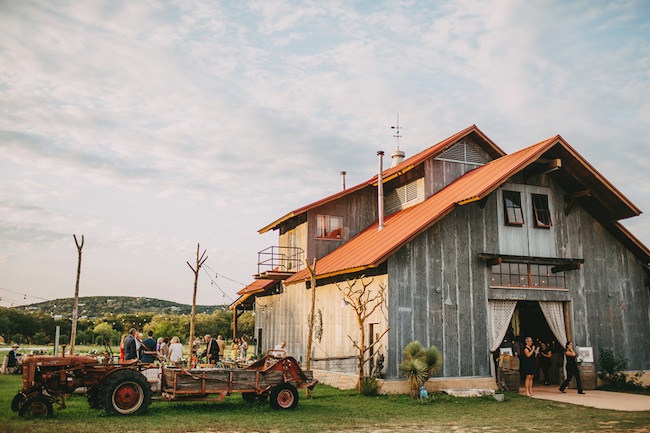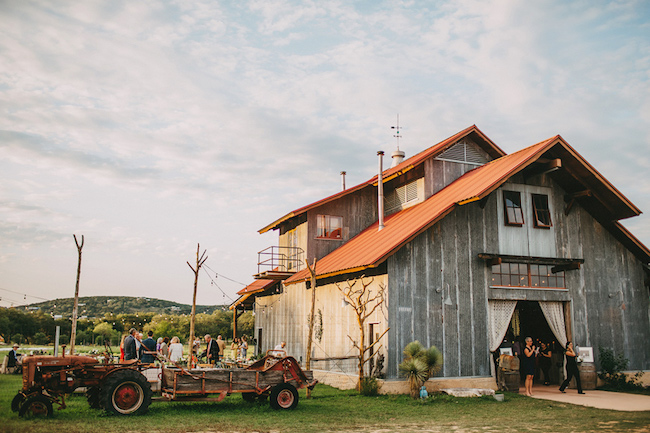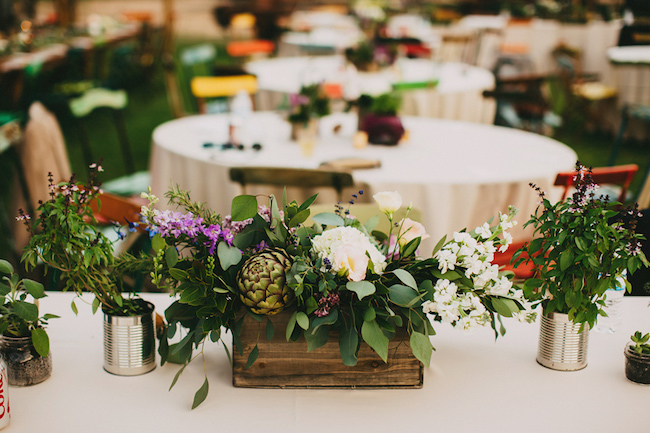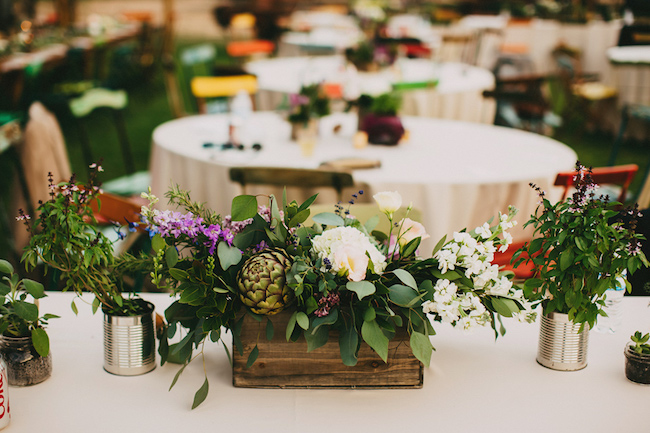 Every last detail was in order, even down to the recyclable bamboo dinner/cake plates and utensils they used. Floral centerpieces had some fun surprise elements, like artichokes, purple cabbage, and fresh herbs!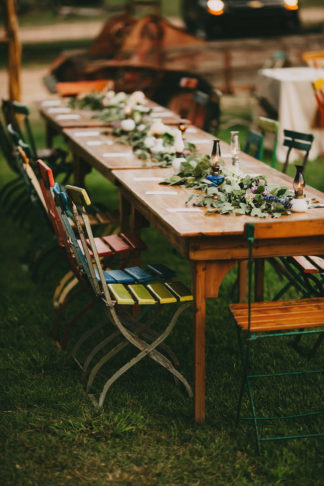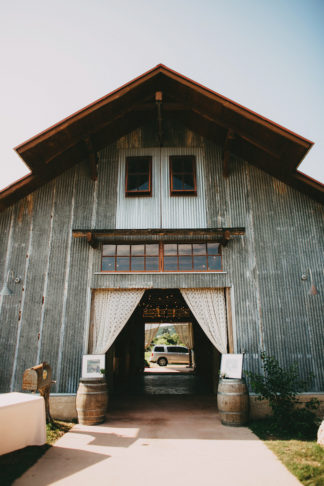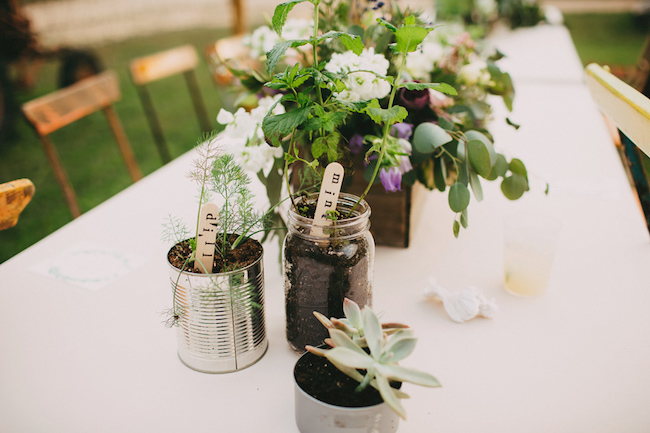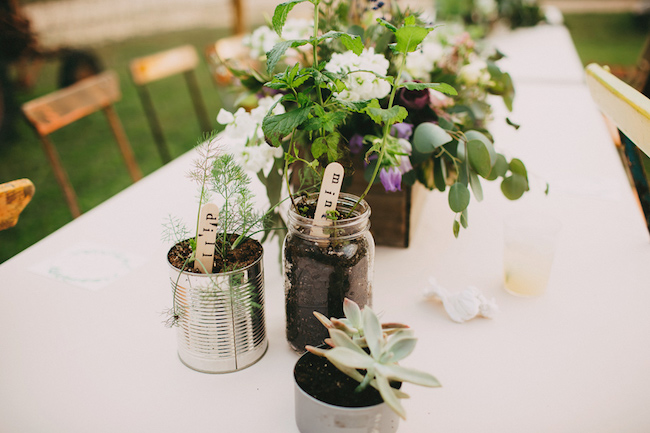 Kitsch Event Styling incorporated vegetables into the floral centerpieces as part of their organic Texas Hill Country wedding theme,  adding fresh potted herbs to the table decor (which were crafted by the bride herself)!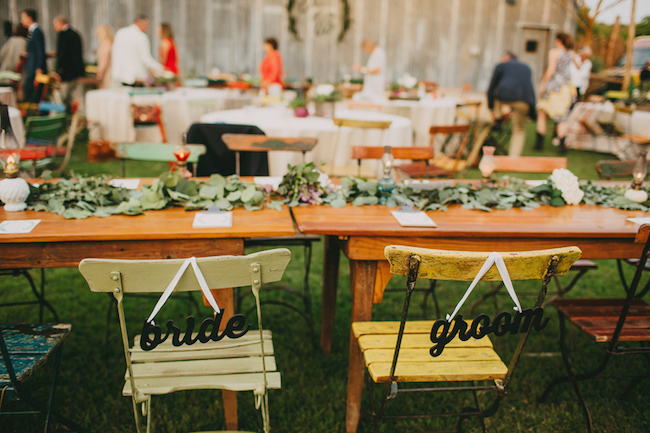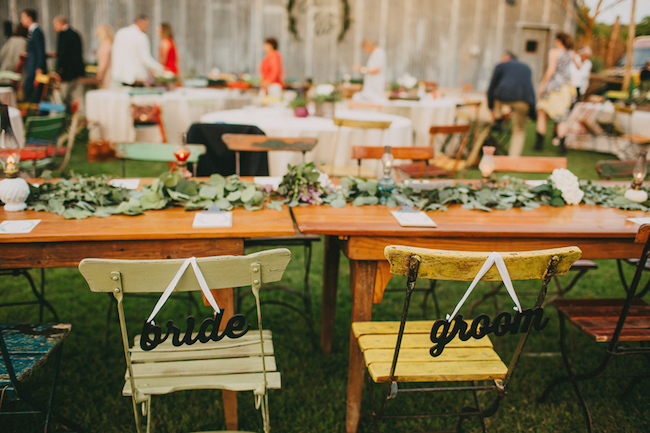 Scripted Ever After was able to laser cut a beautiful cutout of the couple's initials to decorate the side of the barn where dinner took place.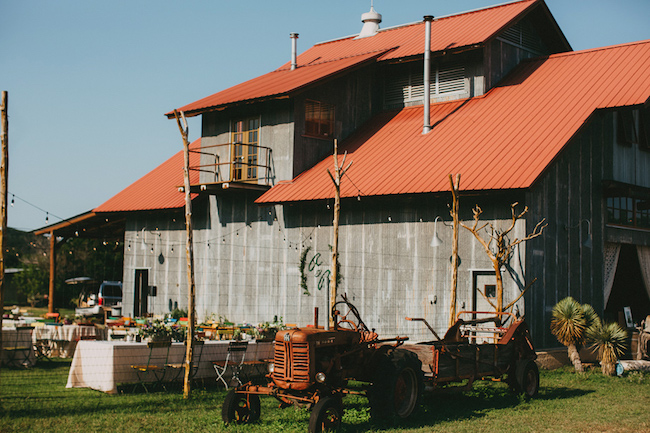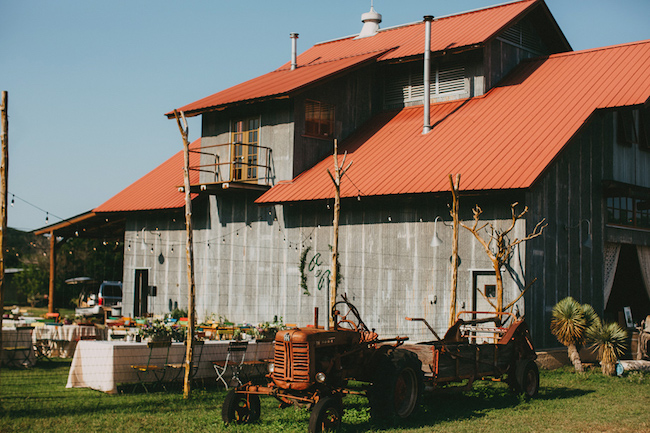 They really wanted a natural, organic feel to the decor, which was accomplished by using lots of greenery, wooden wreaths, farm tables, weathered wooden chairs, rustic festoon lighting, and organic fabrics by Marquee Linens.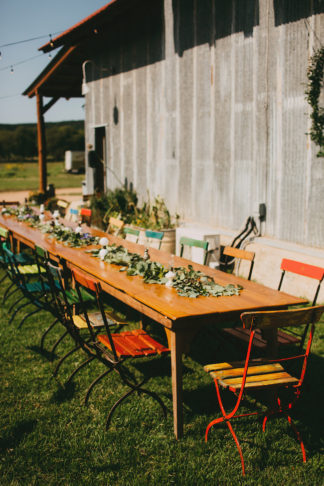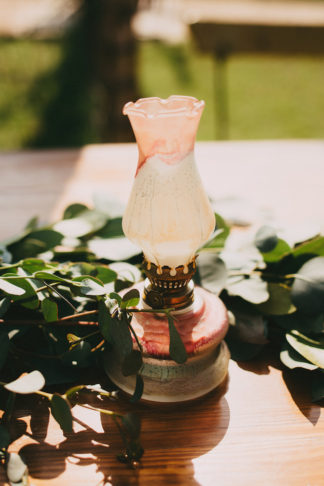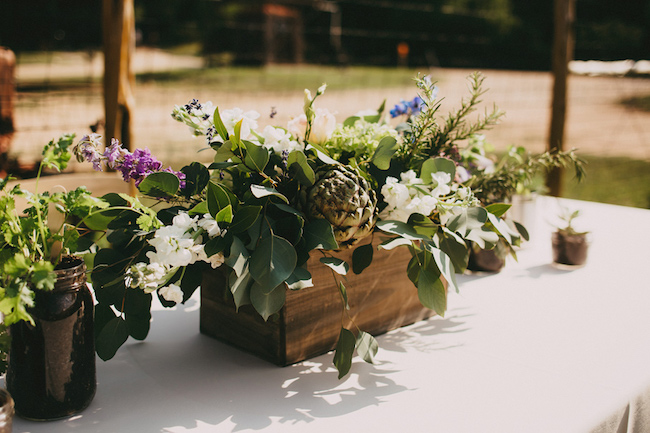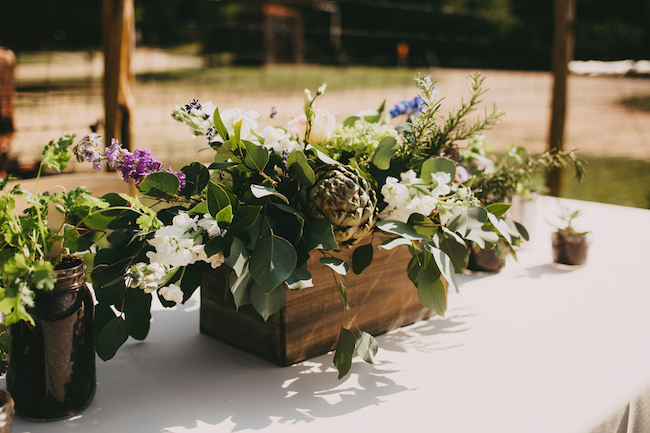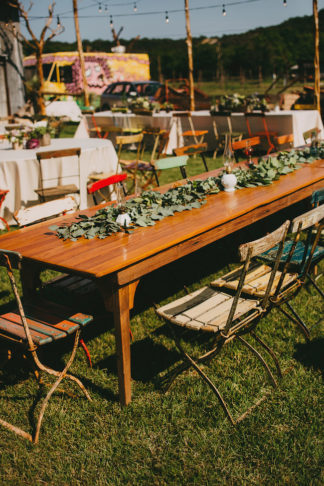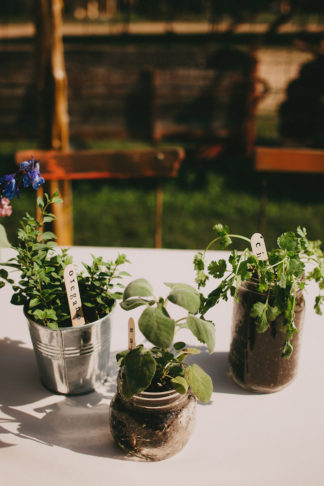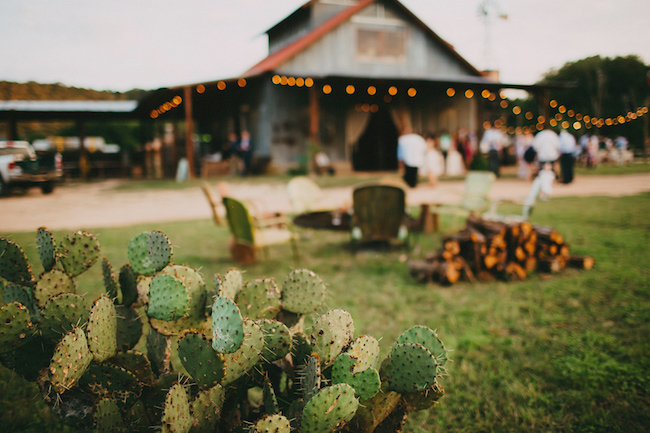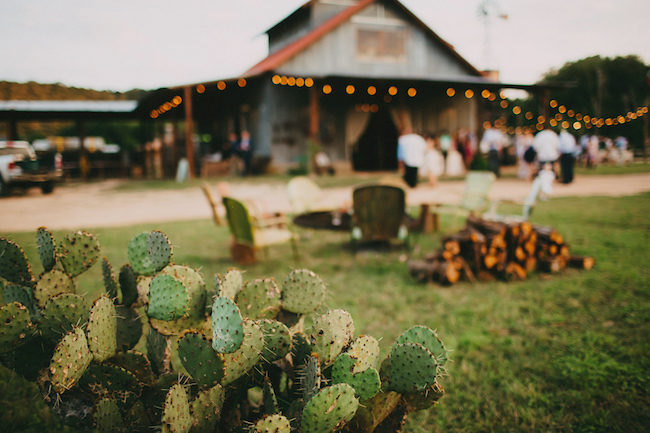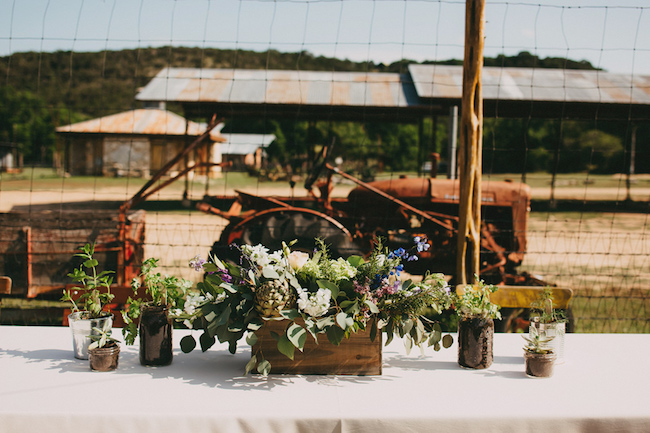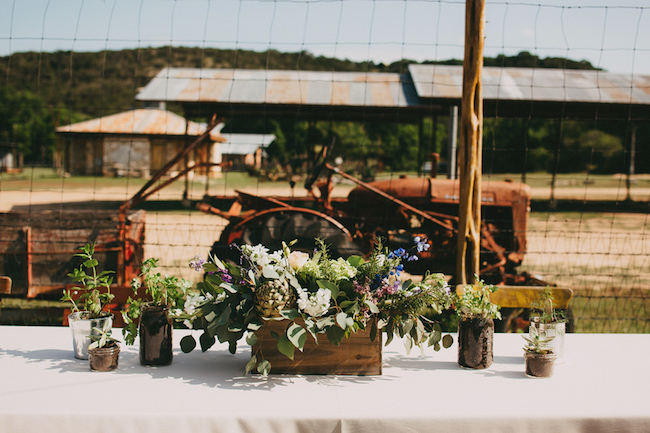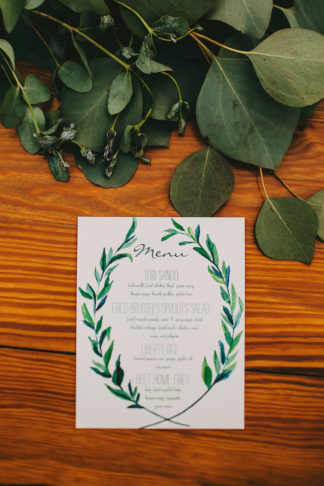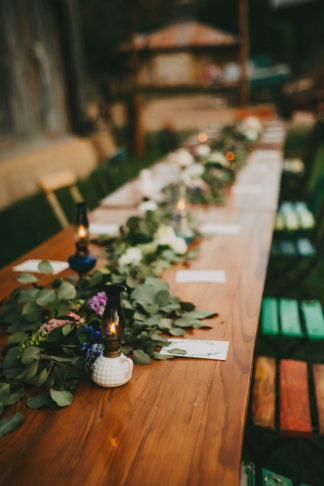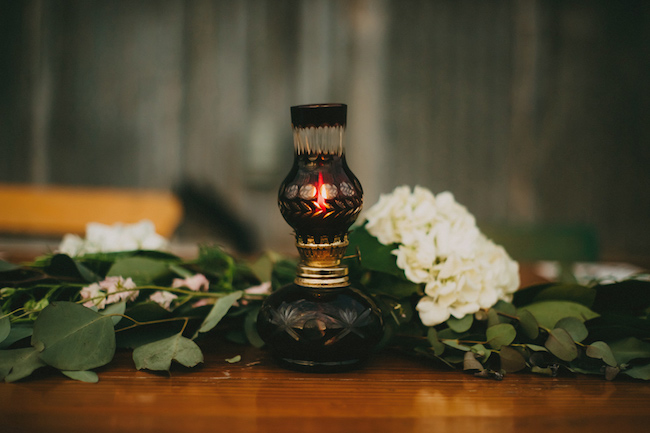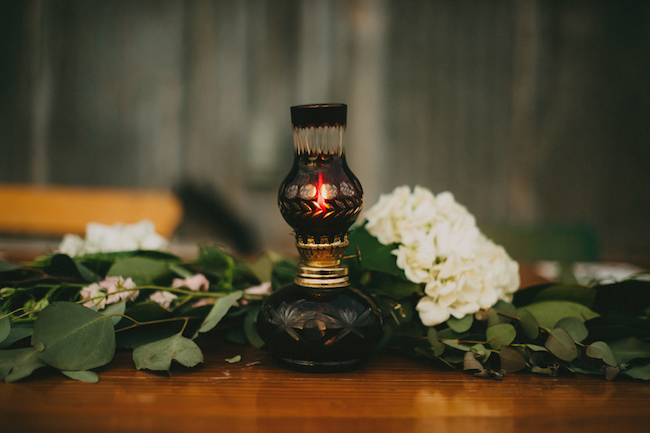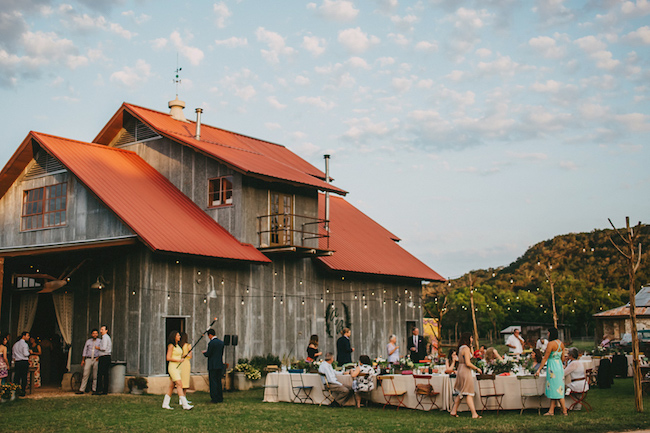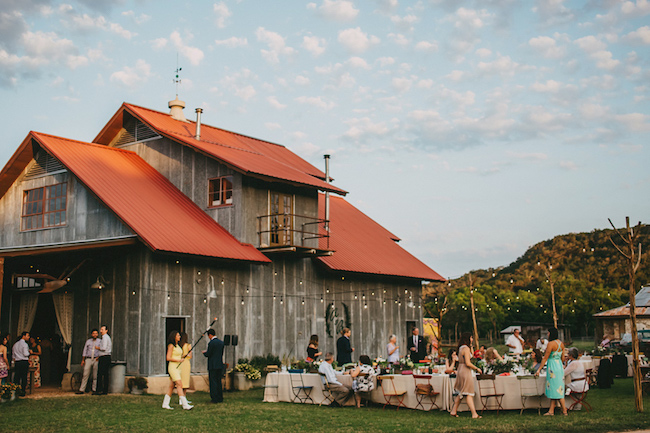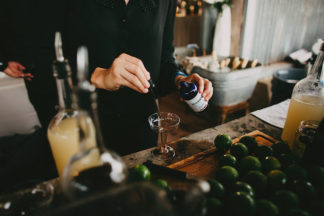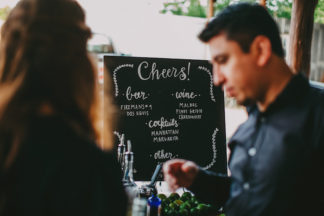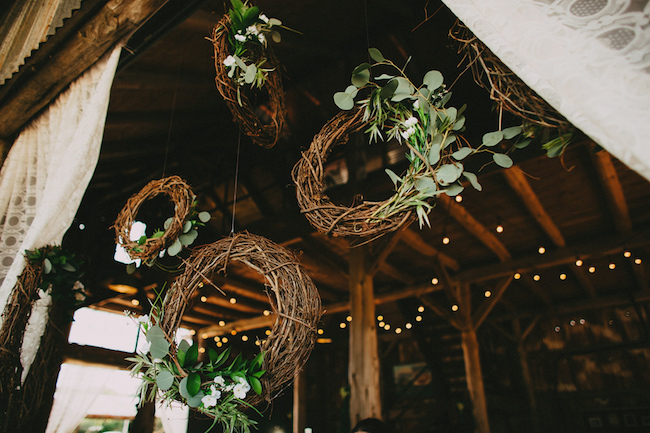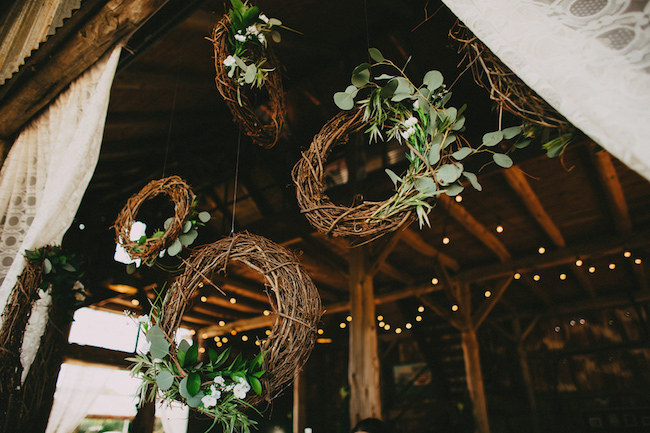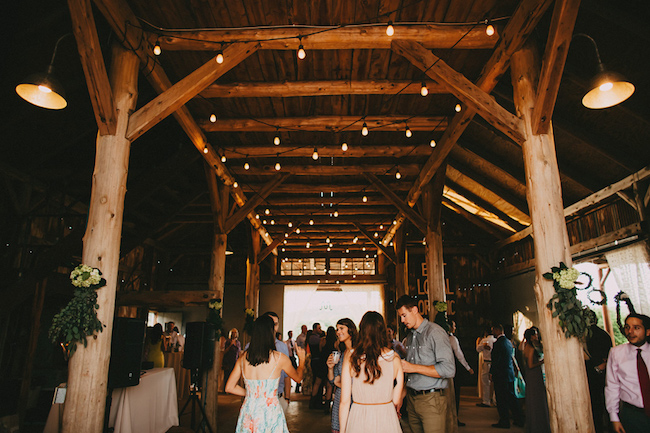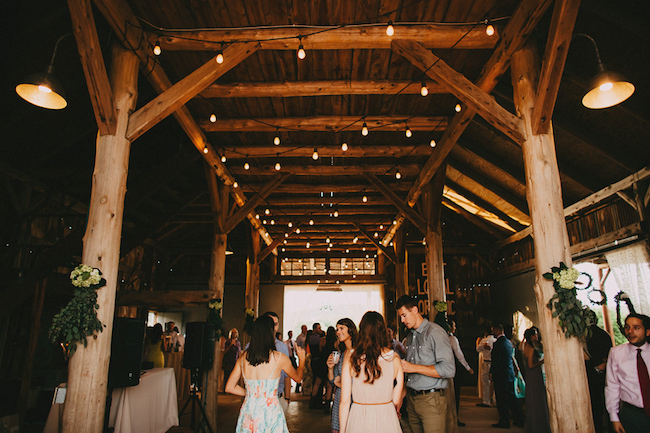 We enjoyed manhattans and margaritas and great food by a local Austin food truck East Side King. We had a dreamy dinner under the moonlight; our family shared unexpectedly hilarious stories in their toasts, and the dance floor was always crowded.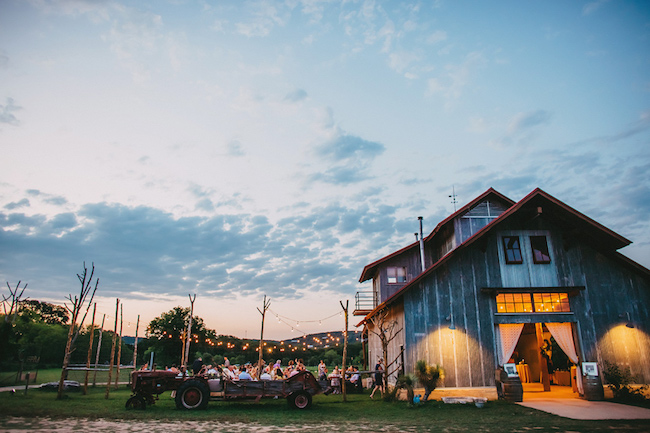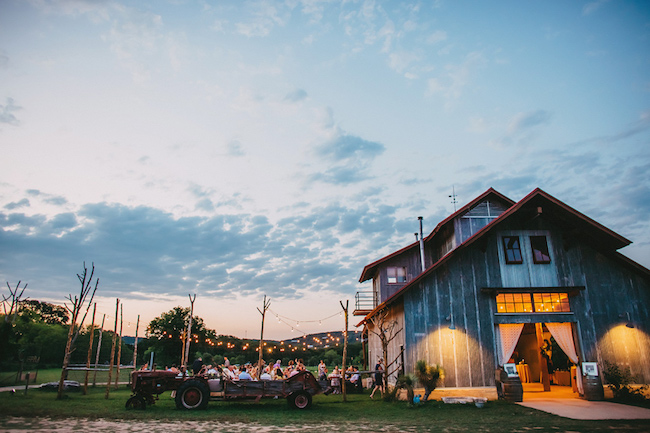 Organic Texas Hill Country Wedding Vendors:
Laughter-filled Blush Indiana Barn Wedding {Jennifer Van Elk Photography}
Handmade Pink Gold Glitter Wedding – Geneviève Fundaro Fine Art Photography
Bohemian Barn Wedding in the Arizona Desert {Jessica Q Photography}
Elegant Marsala + Gold Farm Wedding {Debbie Lourens Photography}