Siren Style: That Hollywood Glam  ♥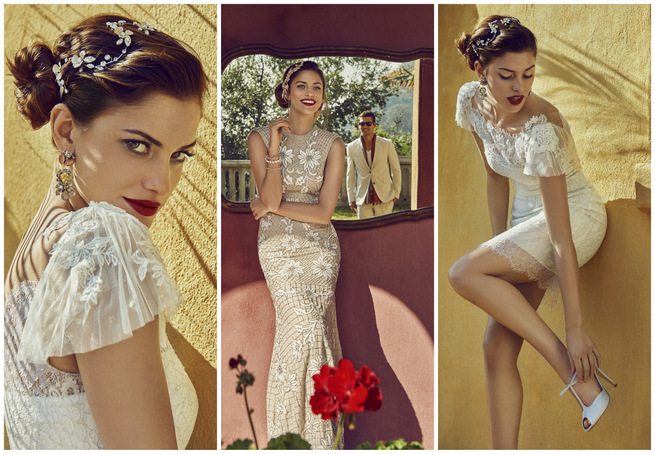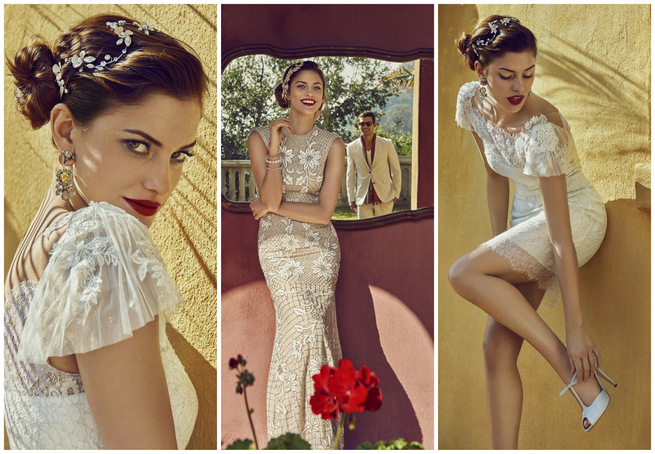 The new gowns from BHLDN are reminiscent of the classic Old Hollywood Glam-style that the original sirens such as Marilyn Monroe, Grace Kelly, Brigitte Bardot and Sophia Loren were adored for. Just released today, these show- stoppers make statement after statement with extra fine lace, intricate beading, unique back details, spectacular  embroidery and floral embellishments. So chic, so glam!
Add a bold red lip,  delicate wedding headpieces and dramatic bridal jewelry, and the result is the essence of confidence and femininity possessed by the screen sirens of the 1950's and 60's. It's sophisticated, it's seductive, it's old hollywood glam!
Old Hollywood Glam Wedding Dresses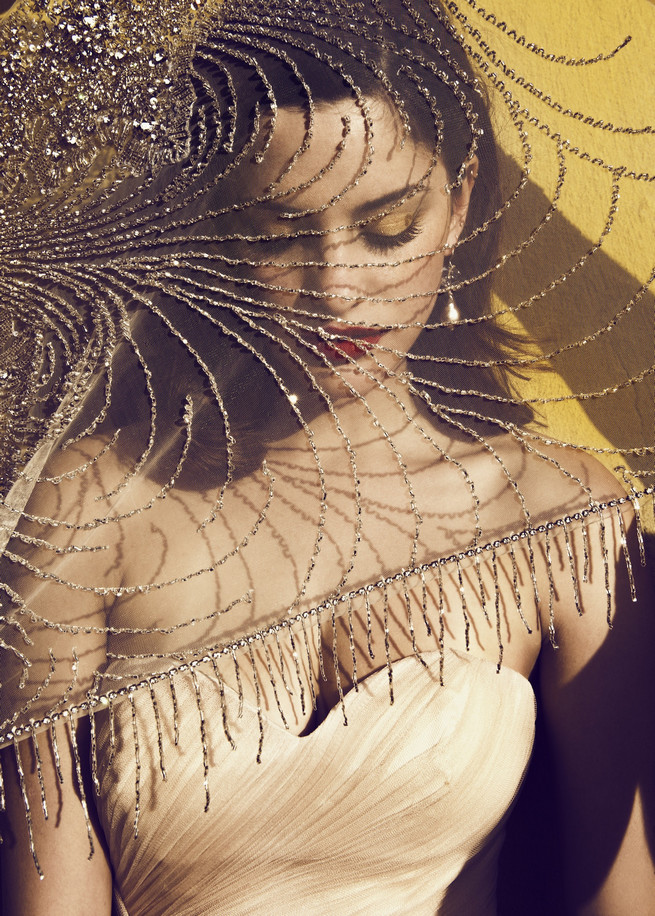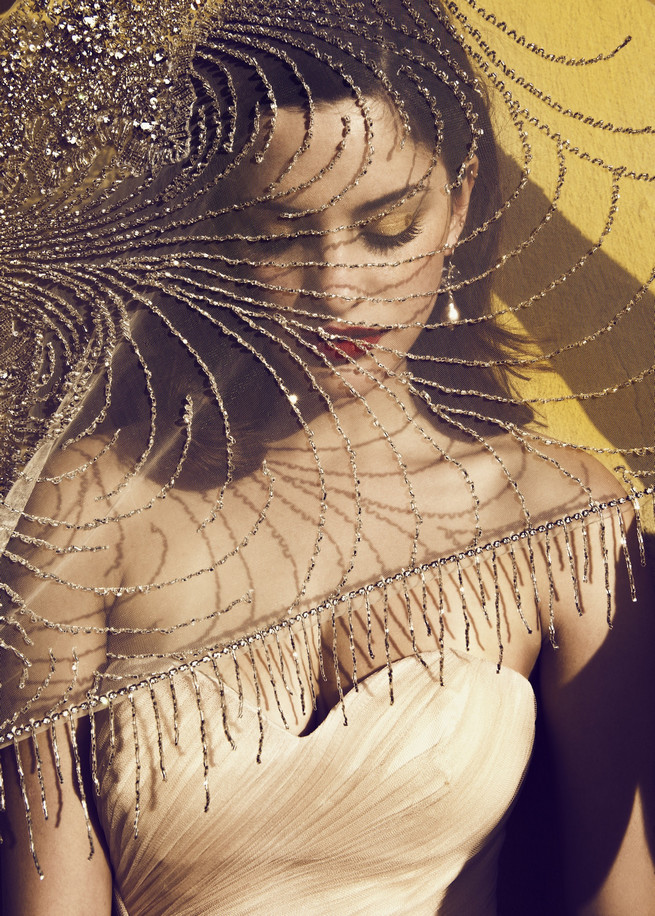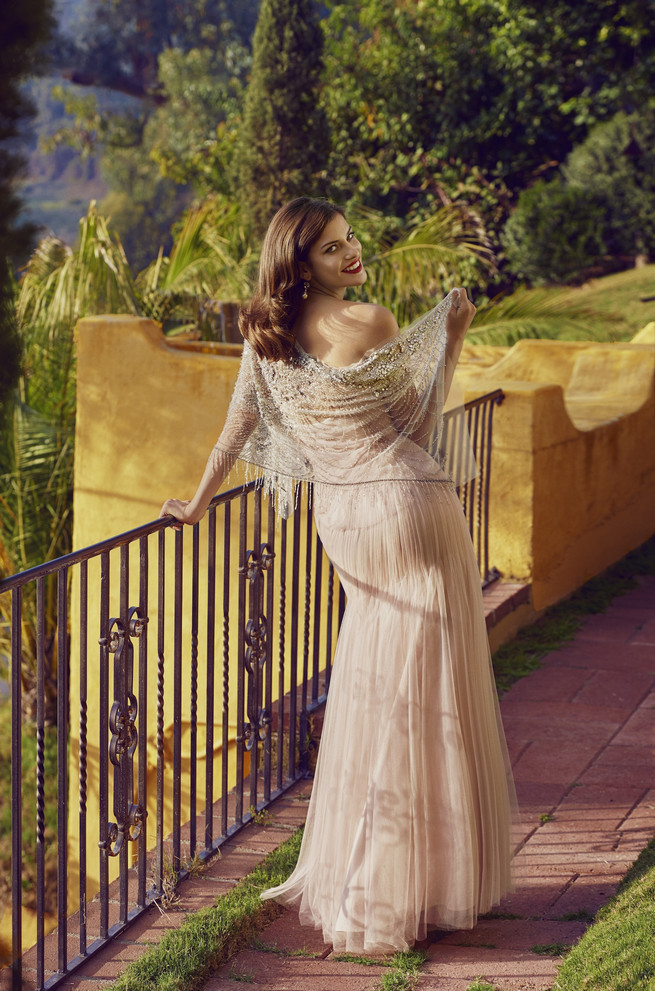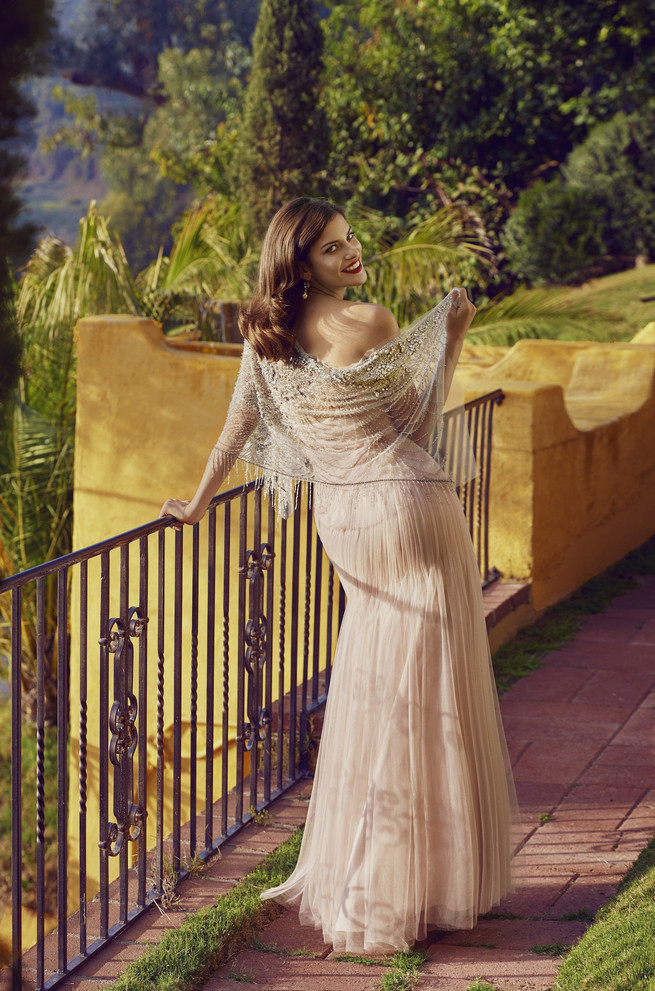 (Above) Extravagant beaded Ursa wrap.
♥  If you fall in love with one of these gowns and decide to purchase through our affiliate link, we'll earn a small commission for sharing them.  You're helping support our blog, too. Thank you! ♥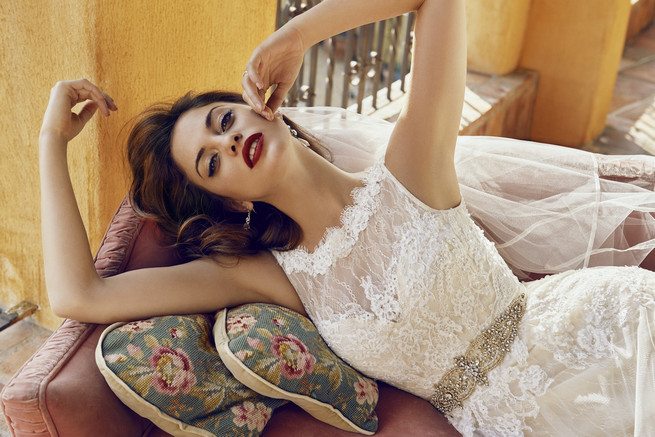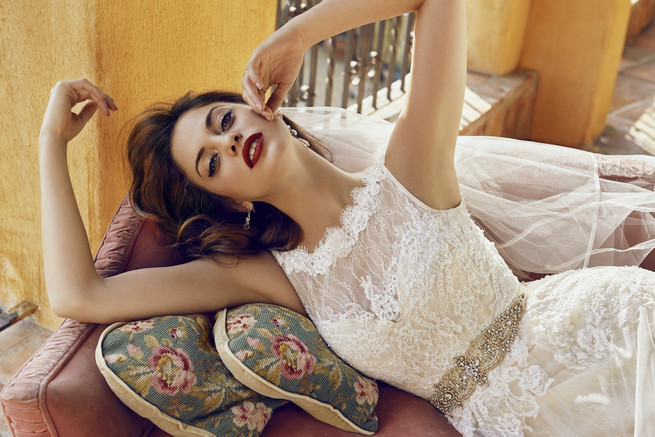 ( Click to see the full collection here.)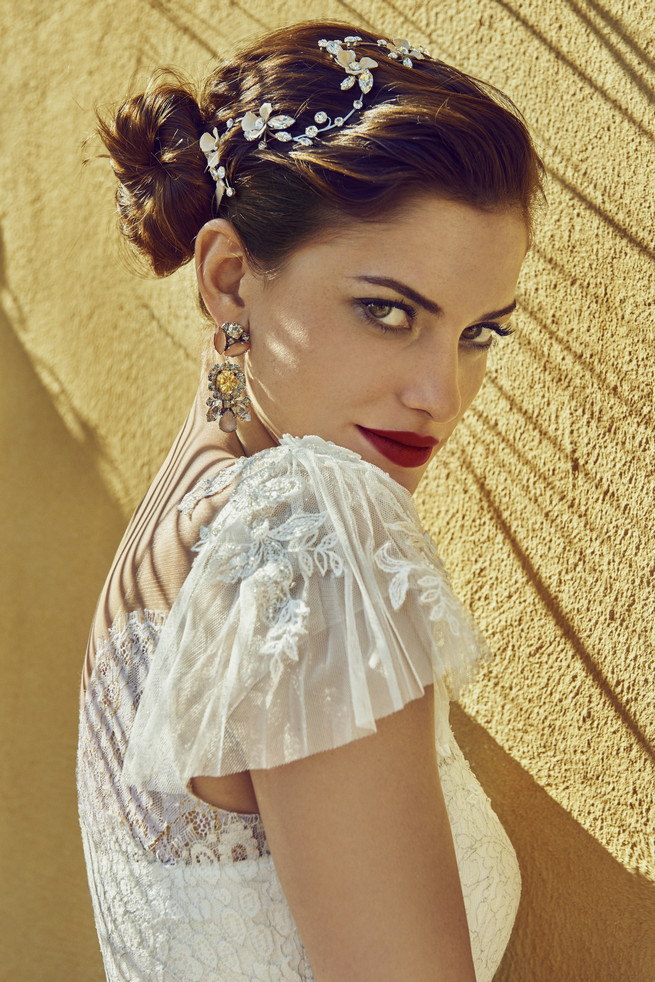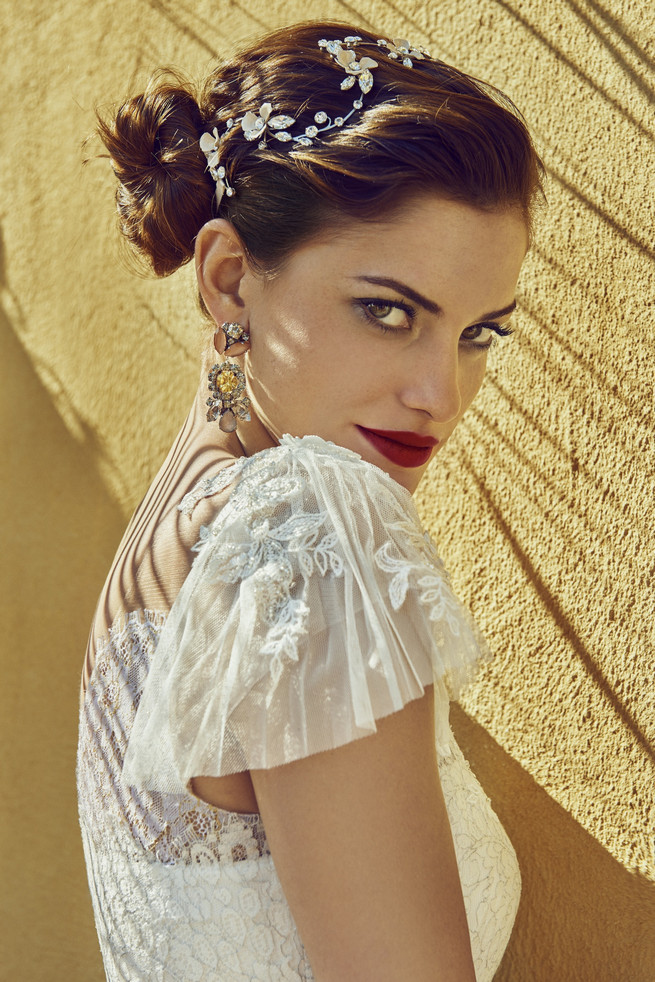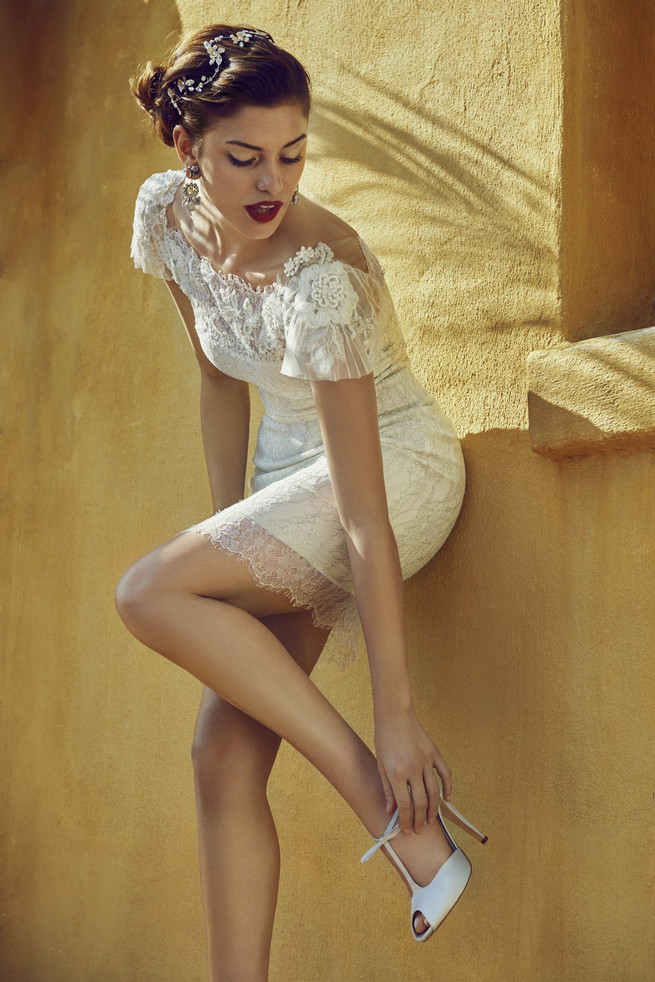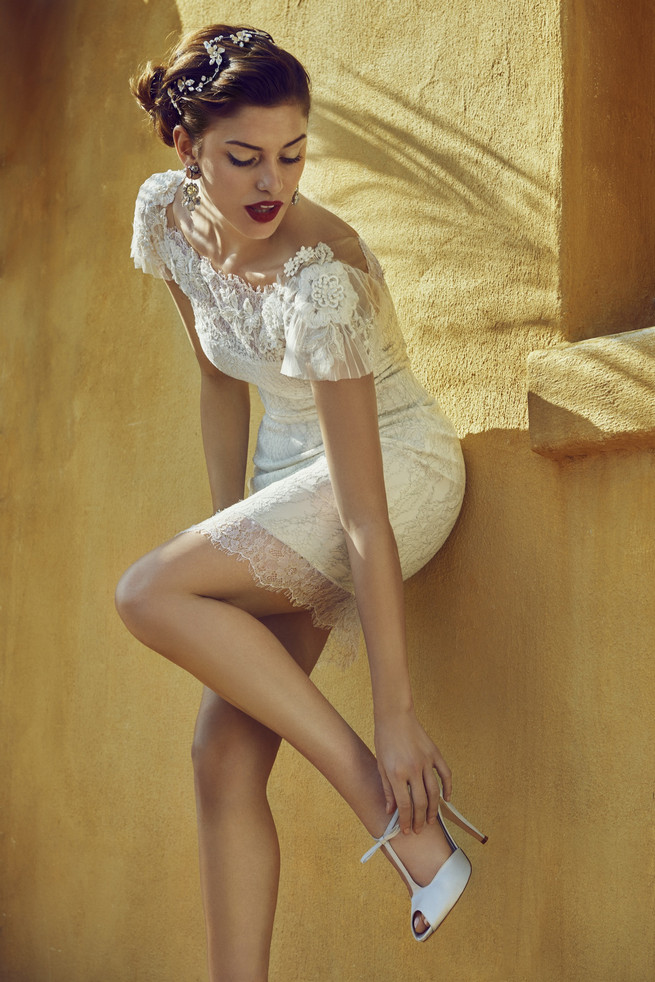 (Above) Fluttery sleeves and scalloped details on the Shined Cocktail Dress.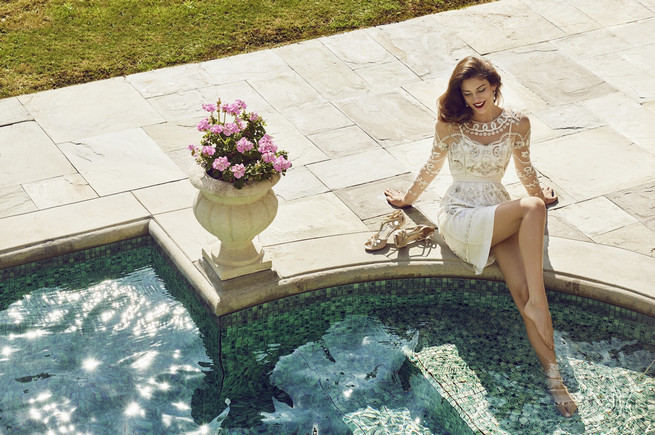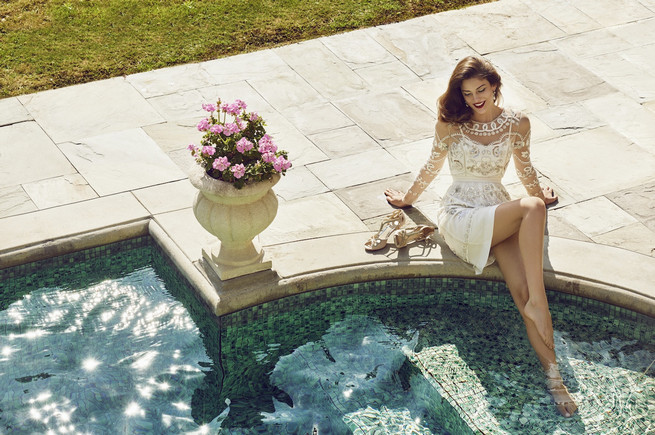 (EXTRA: See our fave backless wedding gowns of 2014 here)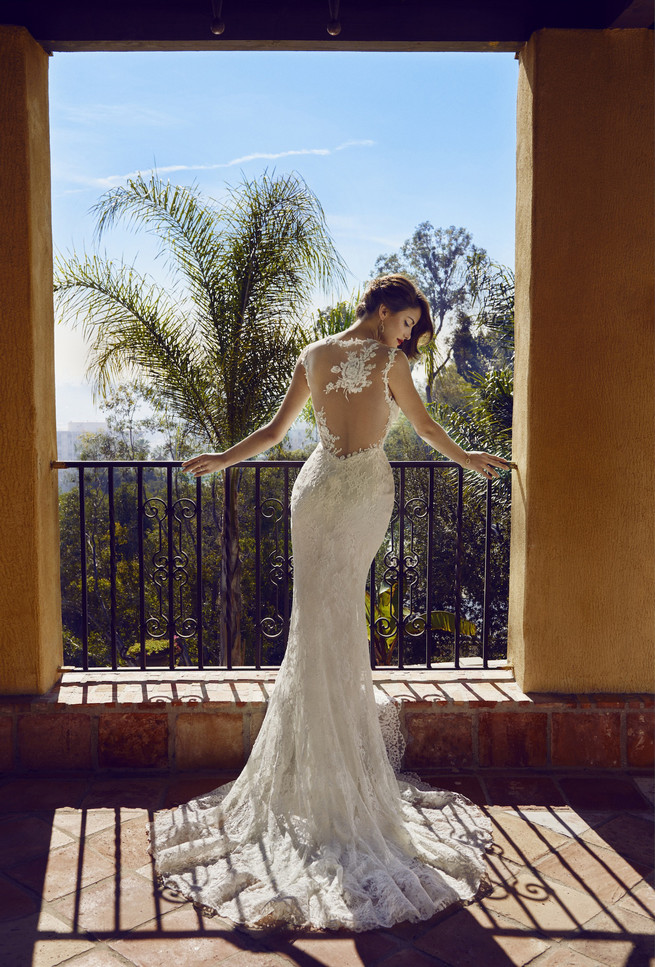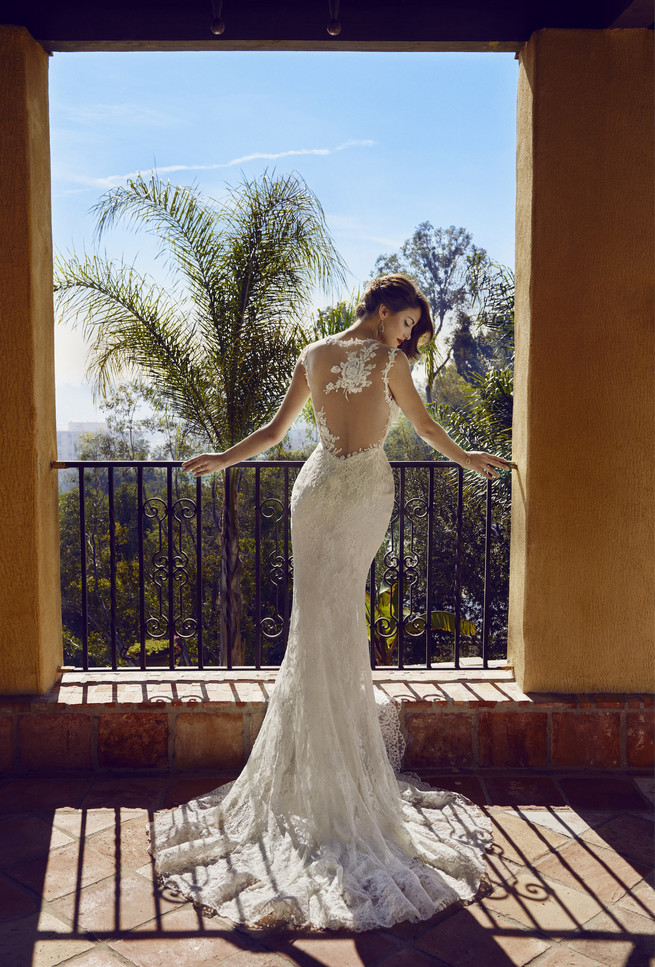 (Above) The glam backless Briar Rose gown.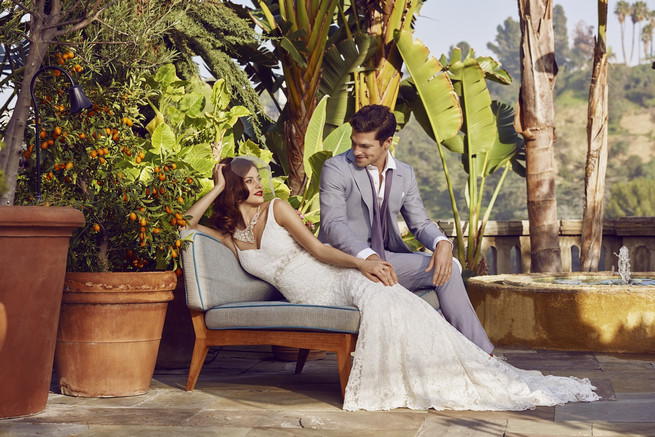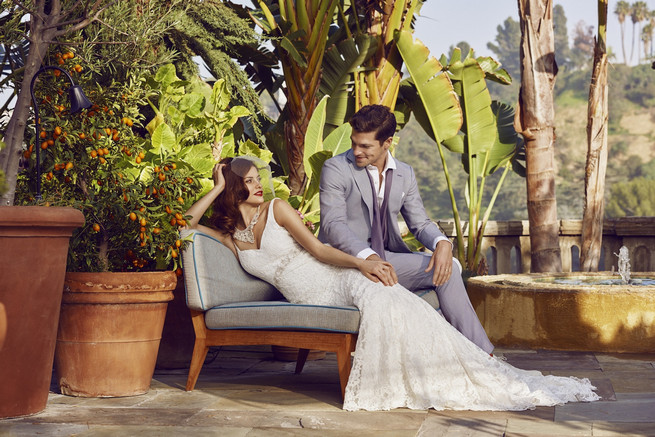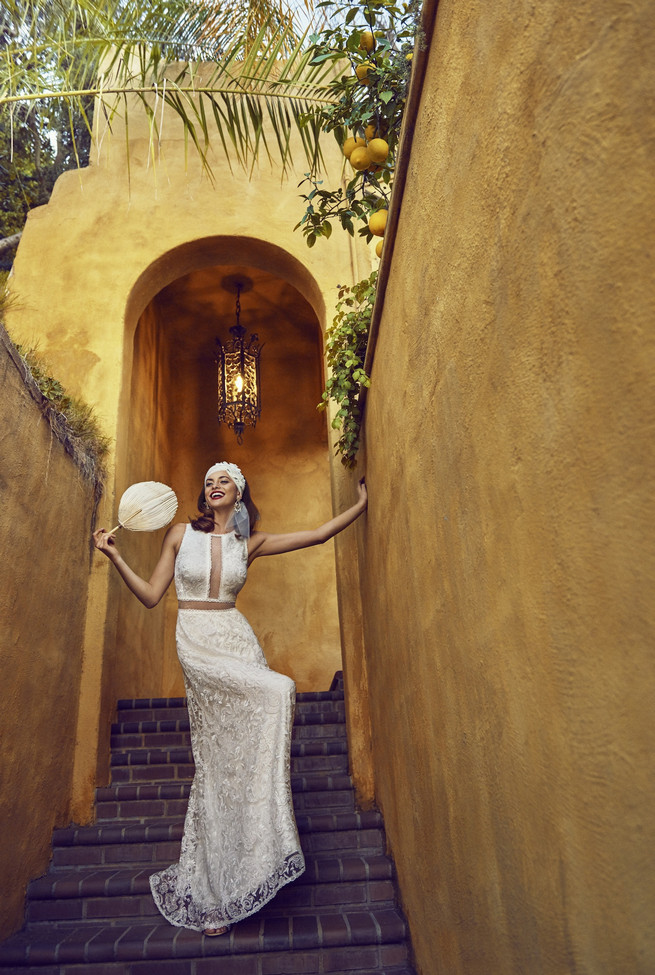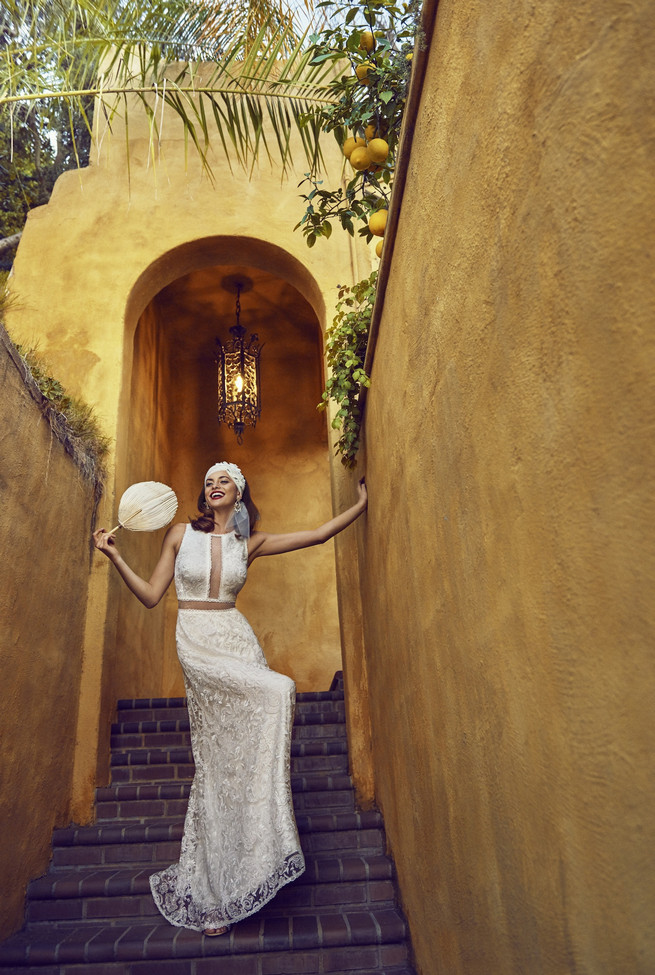 (EXTRA: See Another 10 Exquisitely Decadent Vintage-Style Wedding Dresses here.)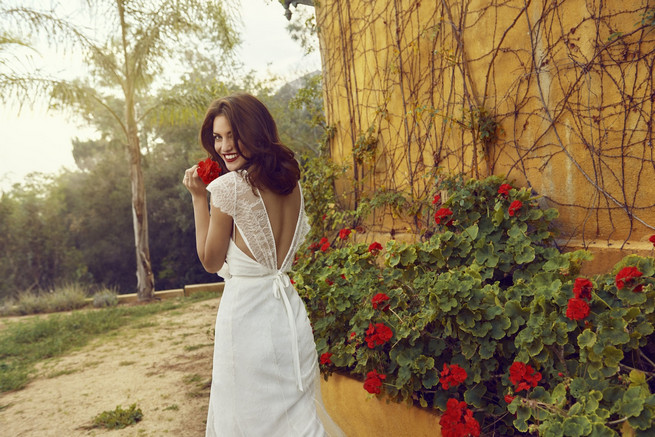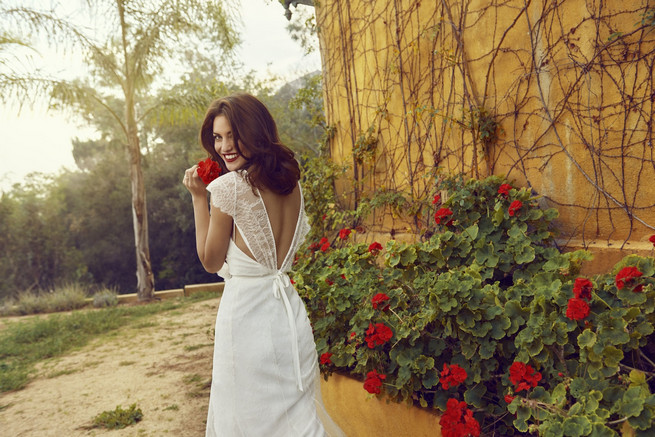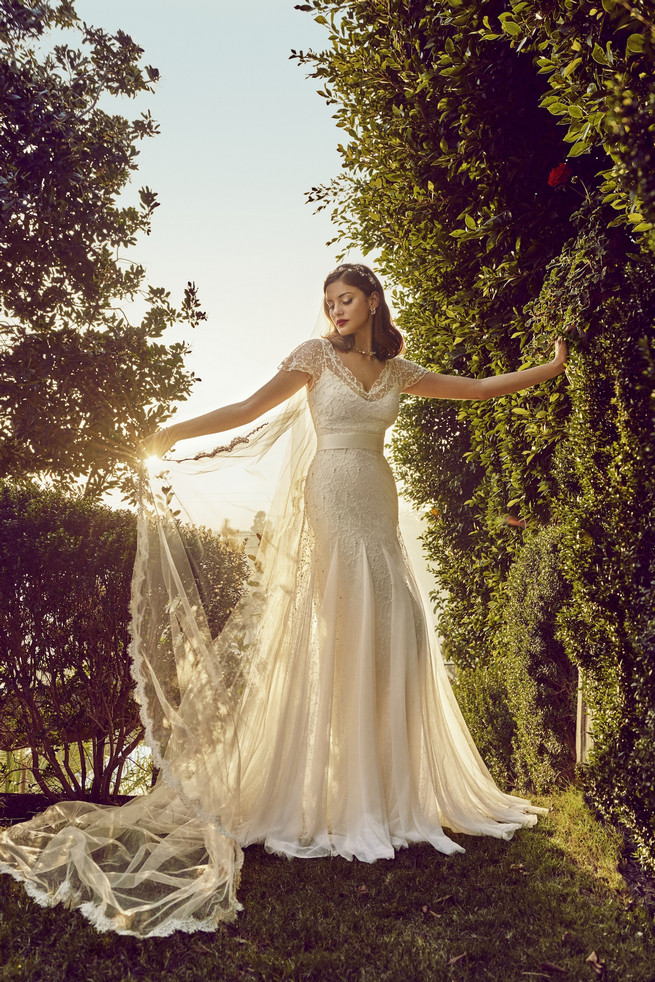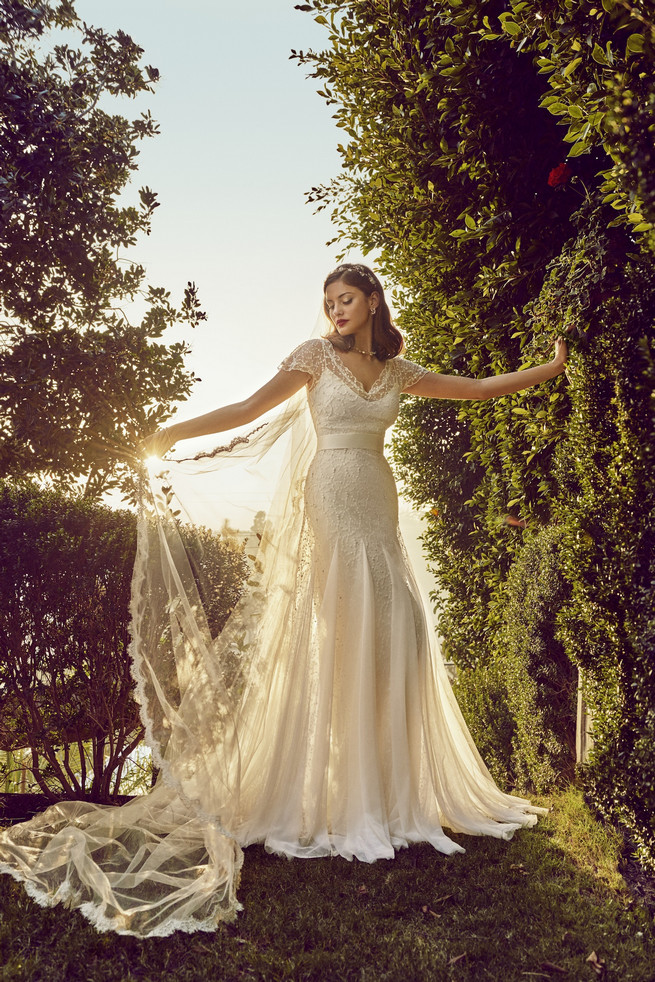 (Above) The Rosamund Gown designed by Sarah Janks with pearls and silver beads.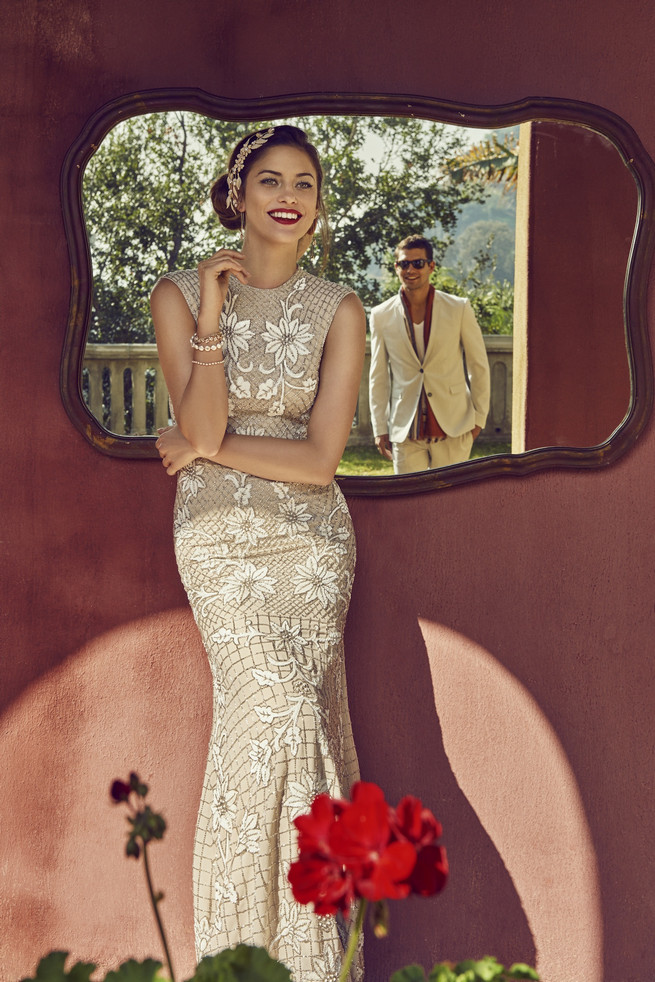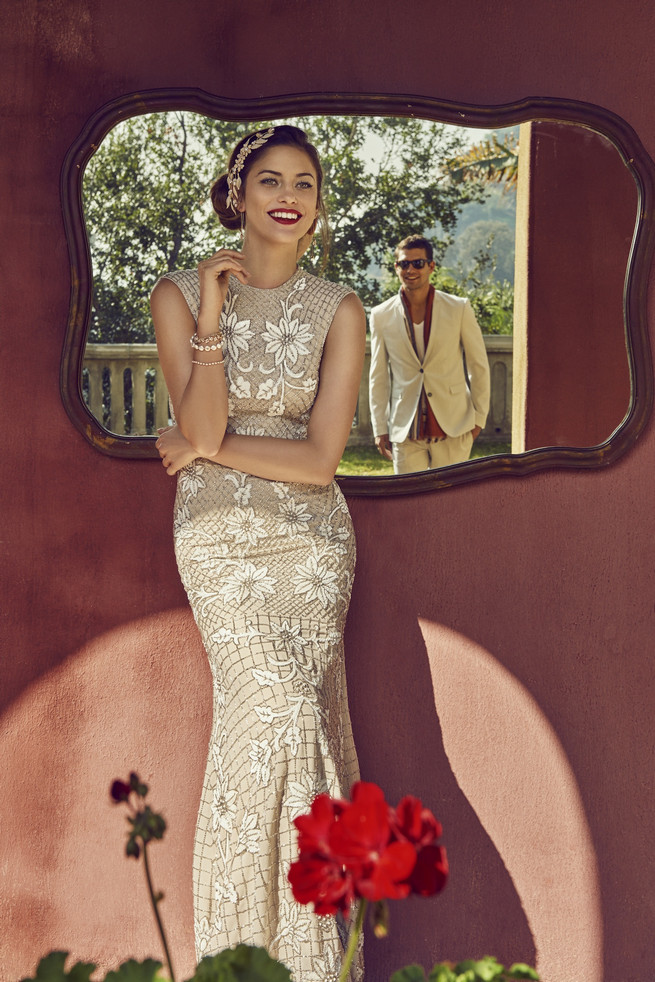 (Above) The embroidered Astrid wedding gown from BHLDN.
View the entire glammed up wedding Old Hollywood wedding dress collection here. Oh, and make sure you pair it with the perfect wedding hairstyle, too.
♥ ♥ ♥ CREDITS ♥ ♥ ♥
Stockist: BHLDN / Images Signe Vilstrup / Flowers &  Styling: Charlie Welsh at Jed Root / Hair Thomas Dunkin at Bridge Artists /
Makeup: Sabrina Bedrini at Tracey Mattingly / Models: Alejandra Alonso at Next Models, Benj Lee at Ford Models