Oh-So-Lovely Anniversary Photographs ♥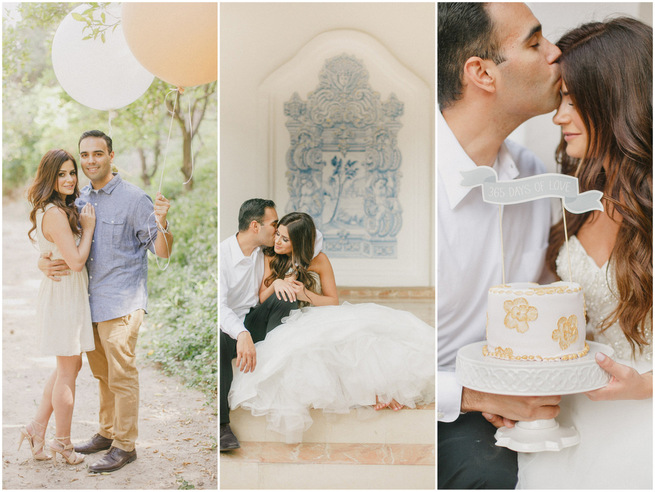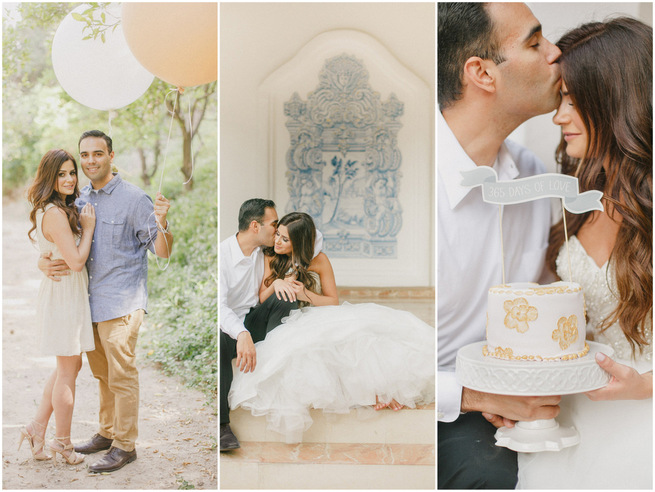 Really, really, ridiculously good-looking, couple Kelly and Damien's one year anniversary shoot at their wedding venue, Rancho Las Lomas, is all kinds of dreamy. There are giant balloons, the couple's original wedding cake and one heckuva gorgeous wedding gown. And oh yes – these melt in your mouth fairy tale images are captured by none other than the amazingly talented Kirsten Booth Photography. Pinch me now!
Kelly shares that one of the first pieces of advice she was given from recent brides when planning her wedding was to make the most of every moment on her wedding day, as it goes by so quickly: "I remember going through some of my wedding pictures after I received them thinking that I missed a few great shots of my husband and I at our venue. But here's just so much going on the day of your wedding and you can't always get all of your perfect shots in that one hour."
Kelly decided that she wanted to do something special and unique for our one year anniversary.  "I thought what better thing to do then to go back to where we got married. I ABSOLUTELY loved my wedding dress, so any excuse to get back into it was more than welcomed."
One of her favorite moments was going back to the exact spot where herself and Damien had shared their first kiss and then reliving it a year later. "It was also important for me to get a picture with us and the top of our cake. After all it did take up a huge amount of space in our freezer the last year! Although we didn't eat it, that picture was worth every day it sat in our freezer. 🙂 There were so many special memories and emotions that came back to visiting our venue and it was an AMAZING end to the first chapter of our one year!"
Anniversary Shoot by Kristen Booth Photography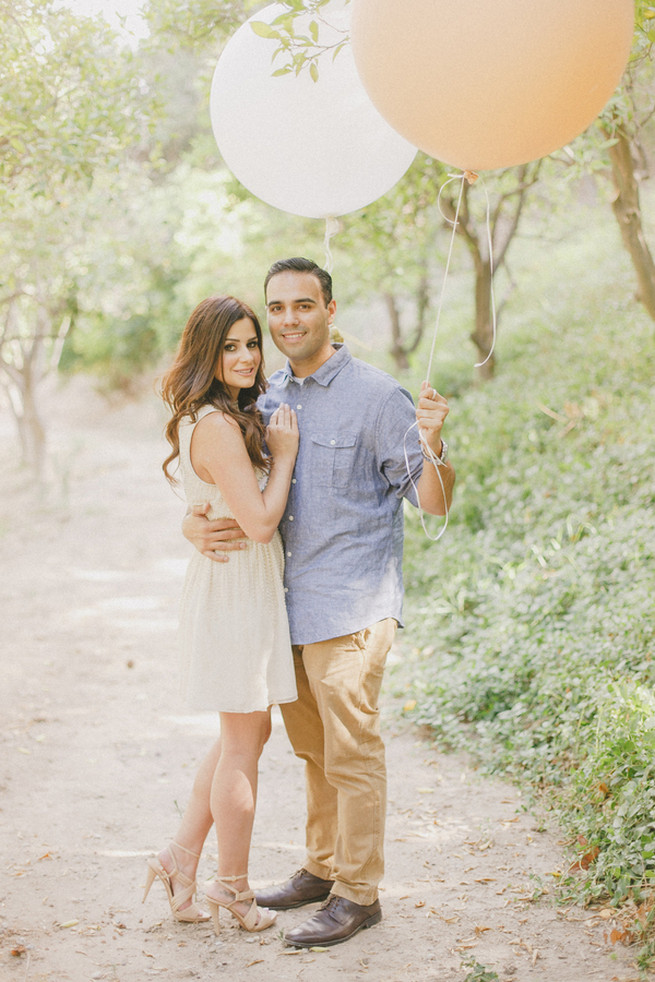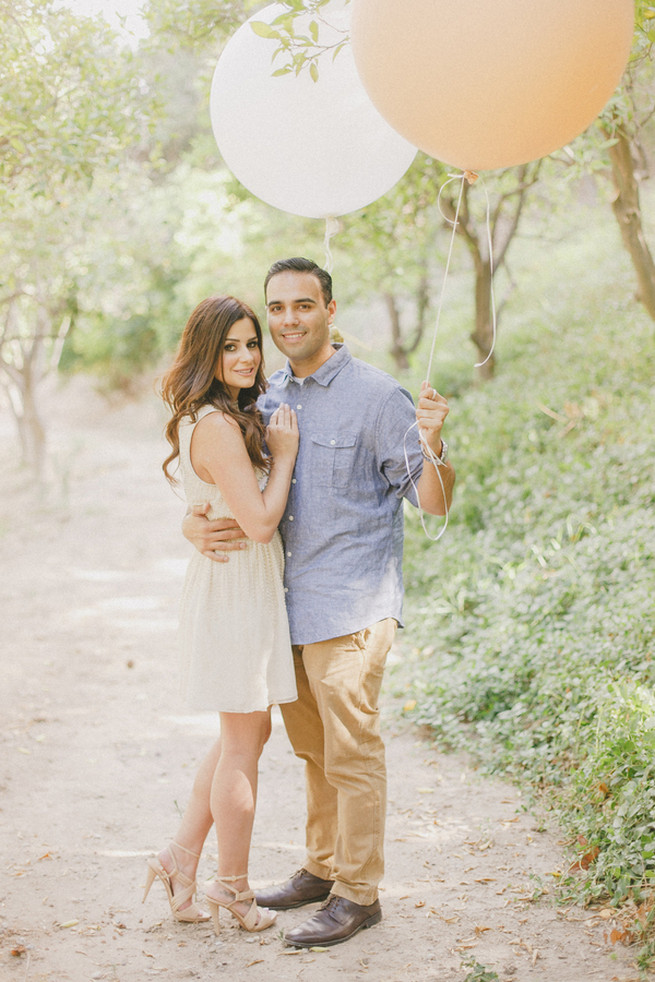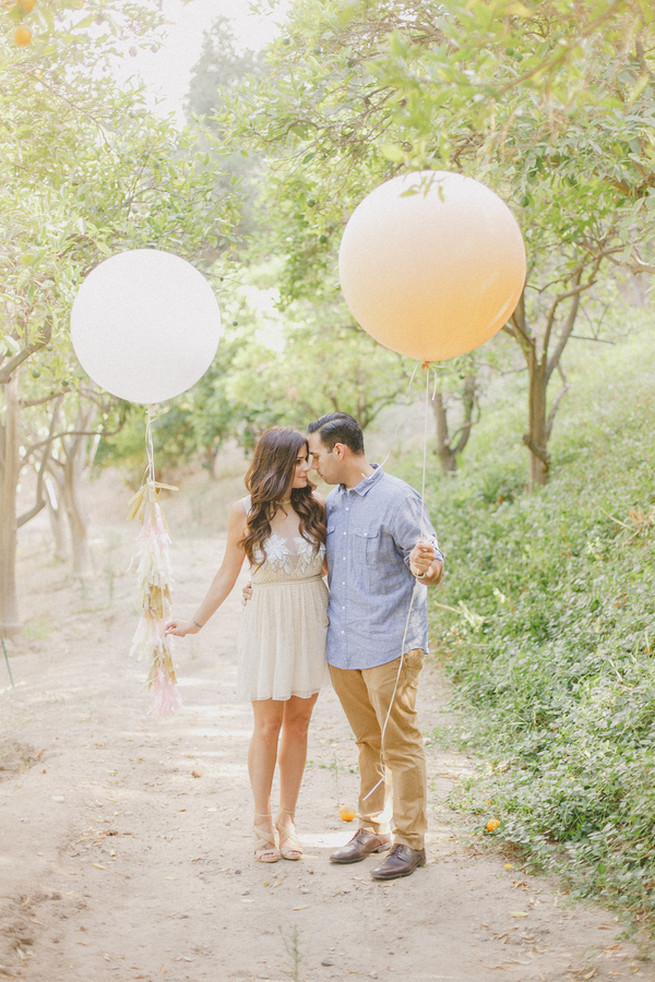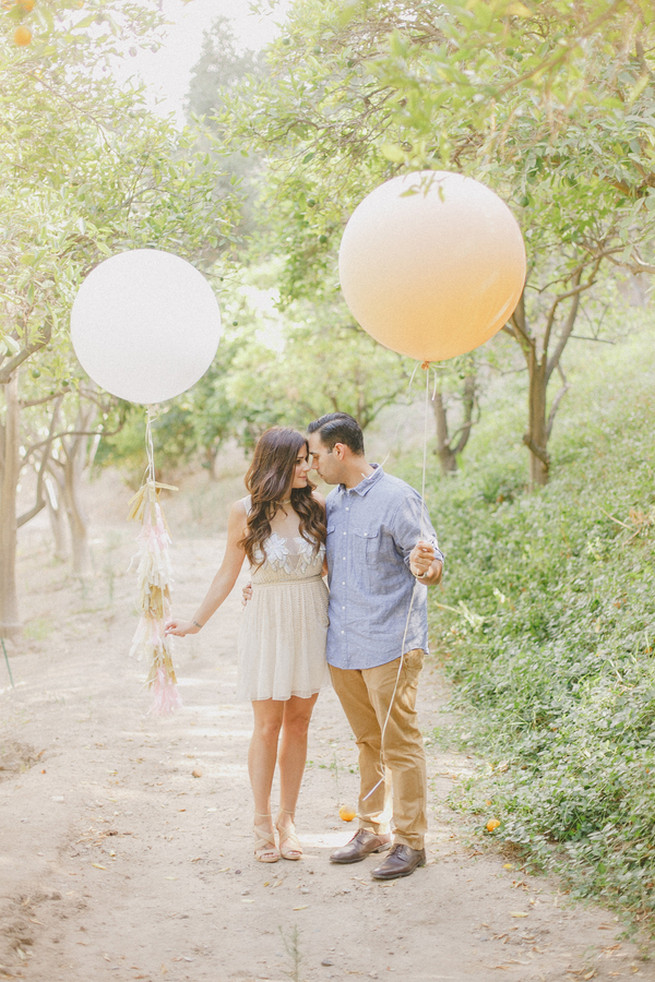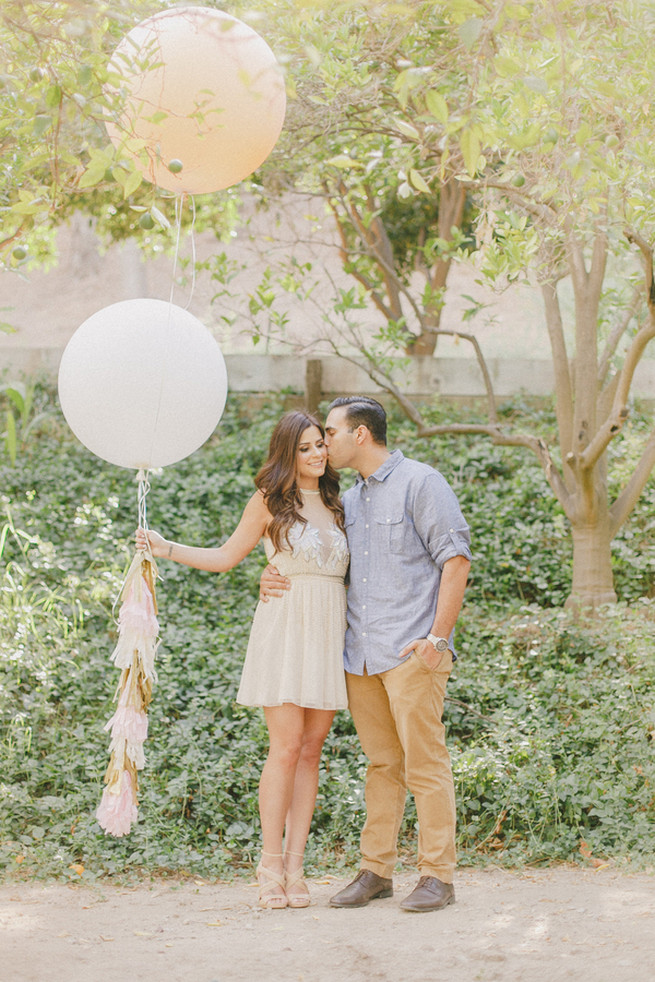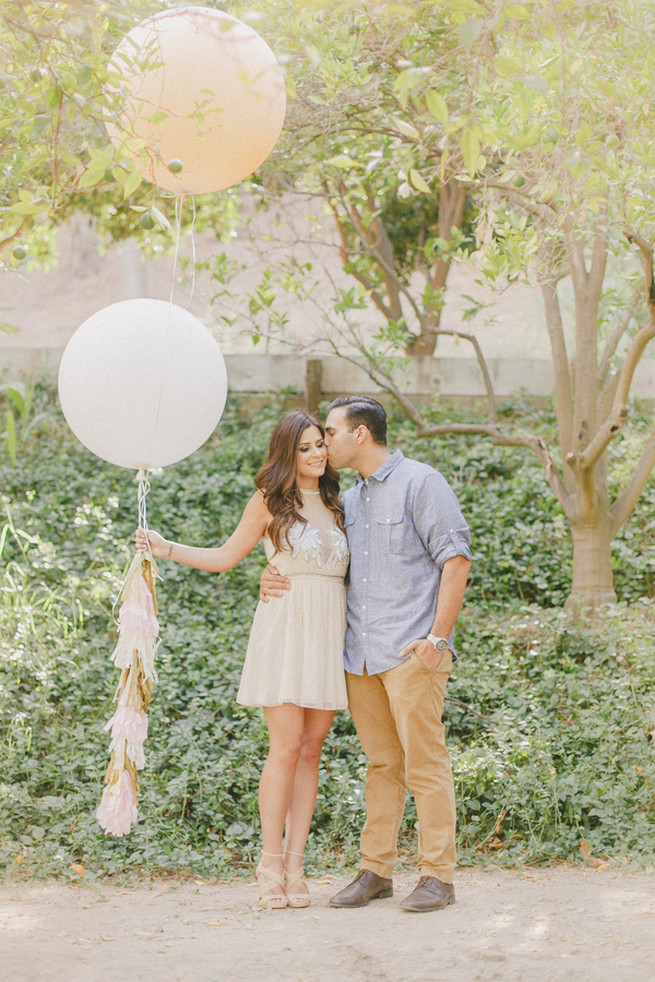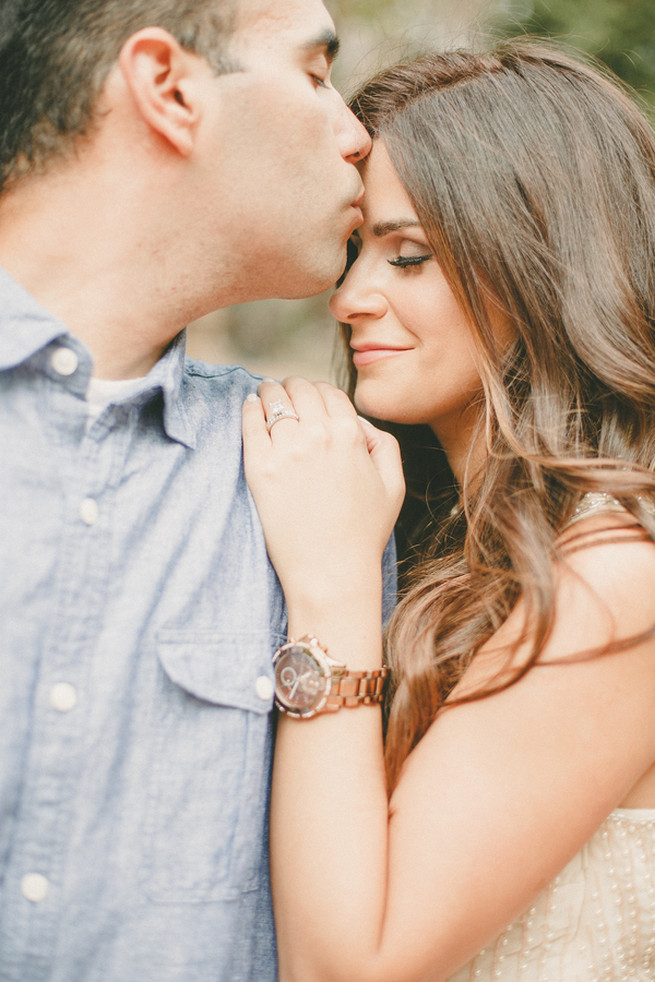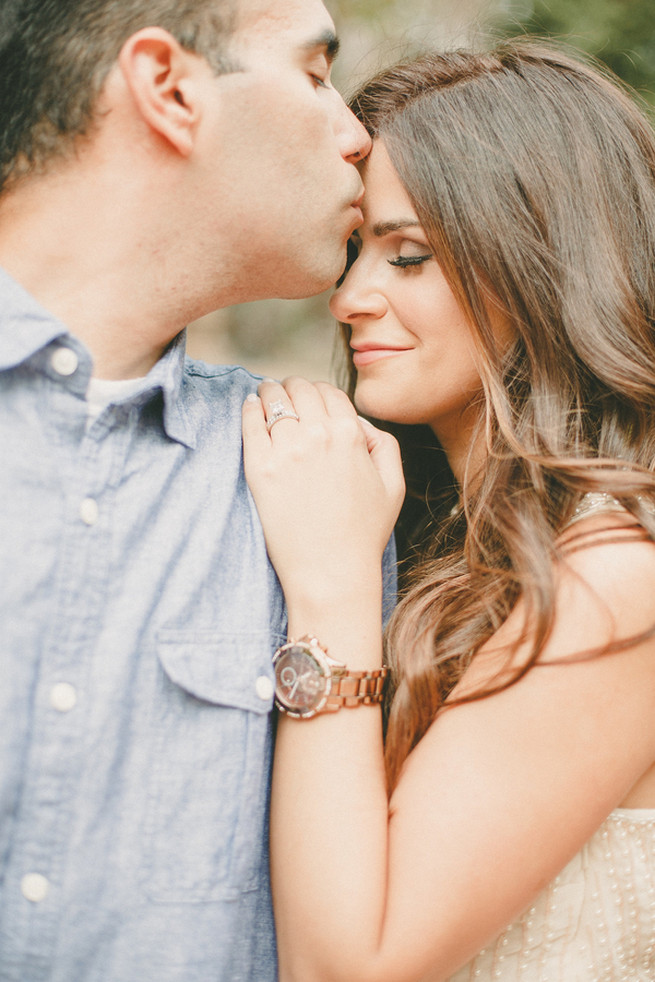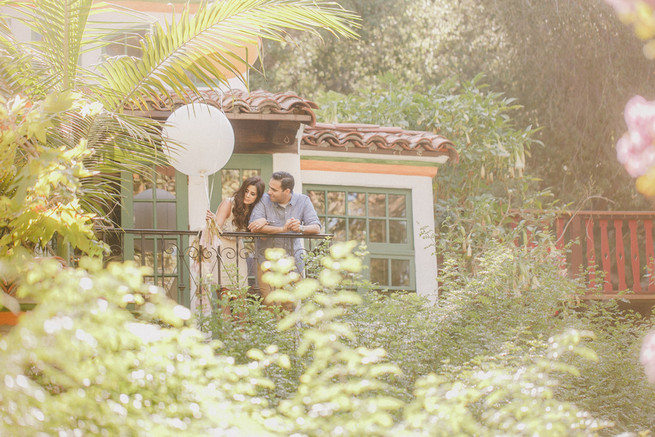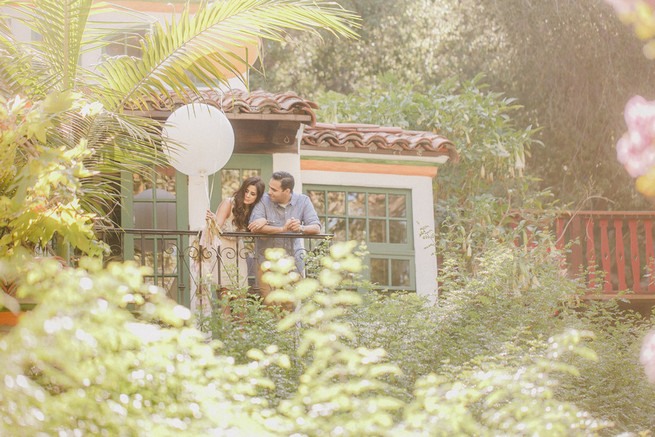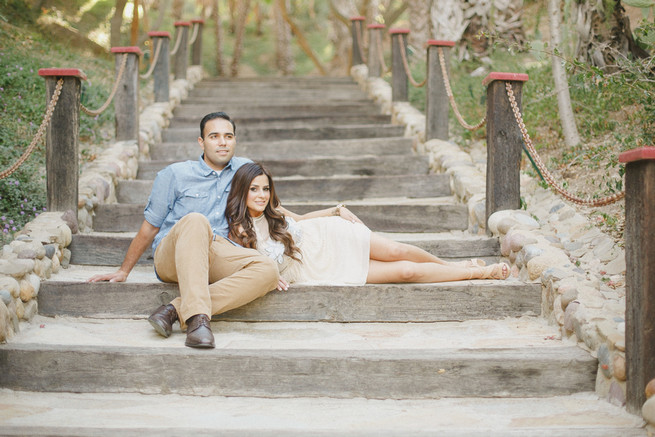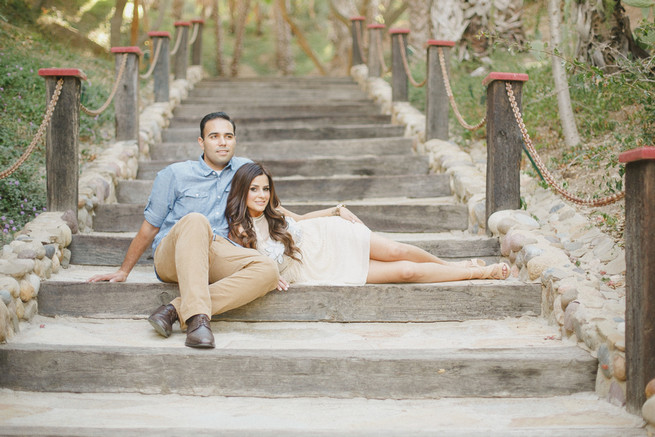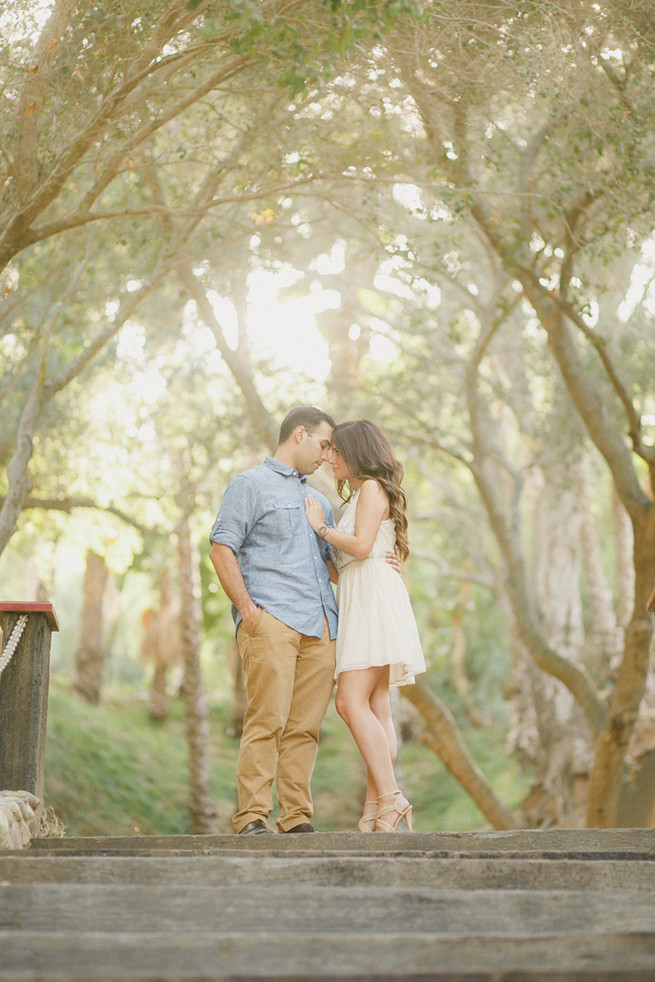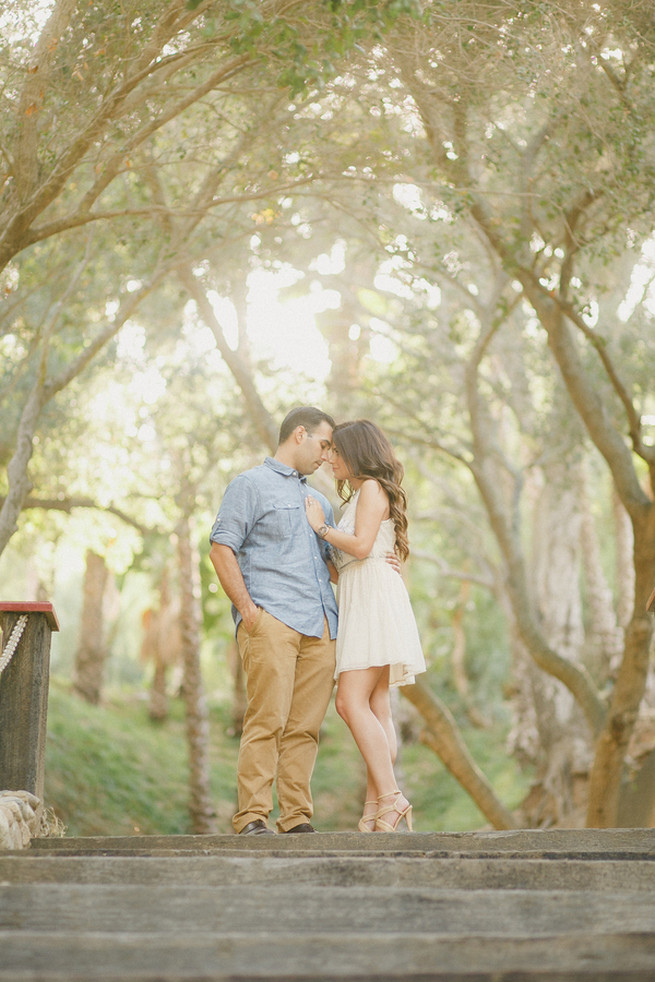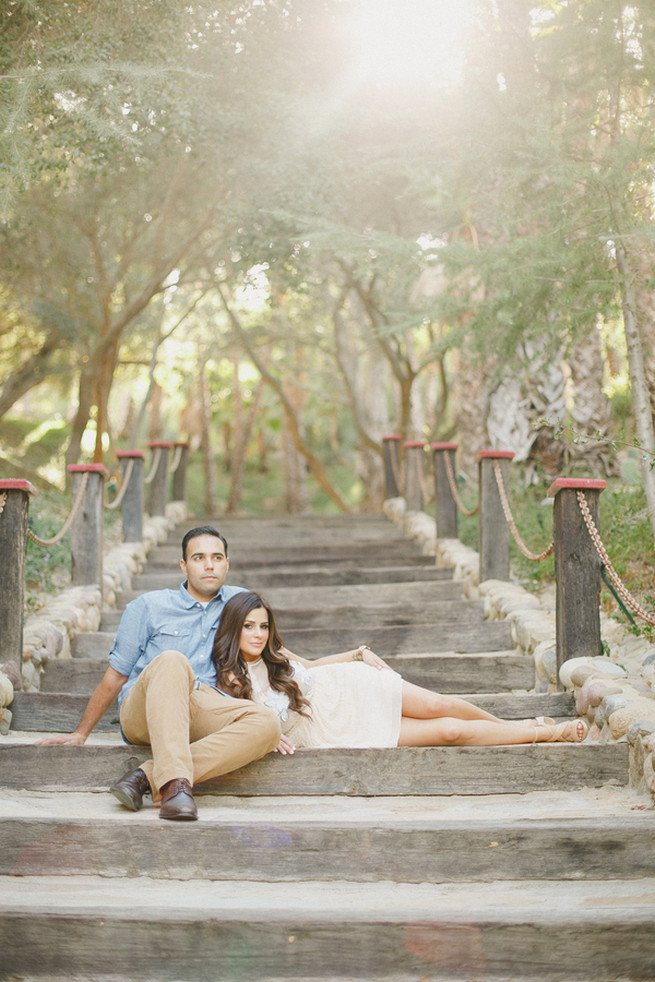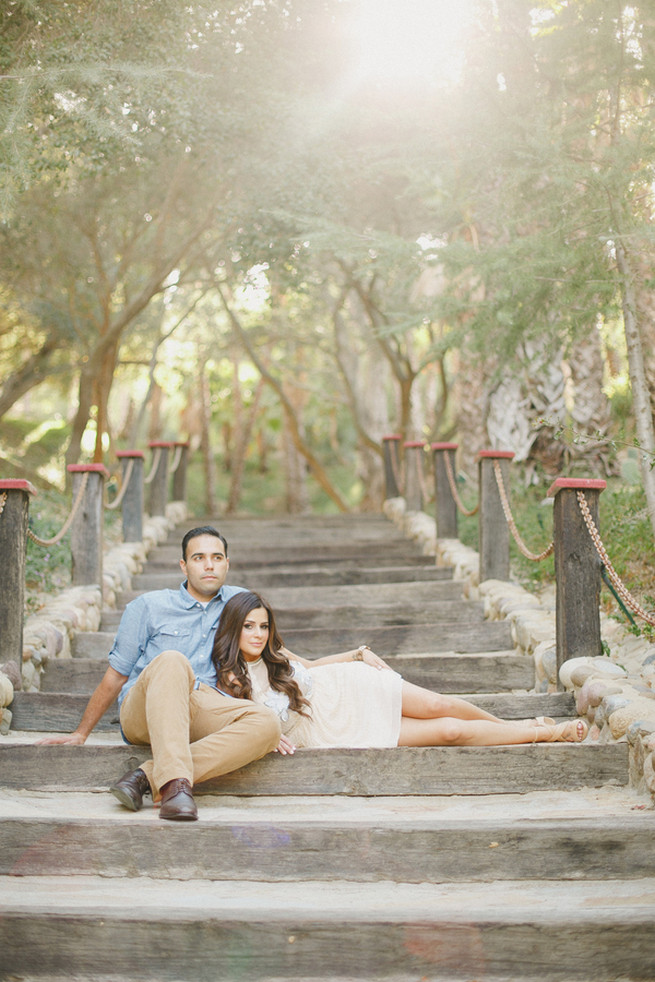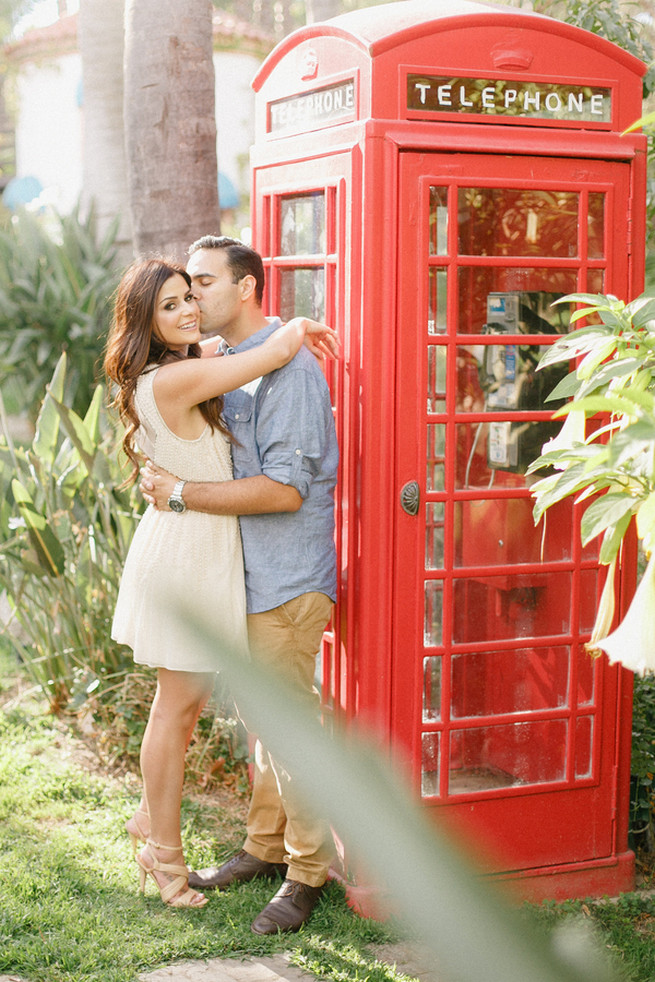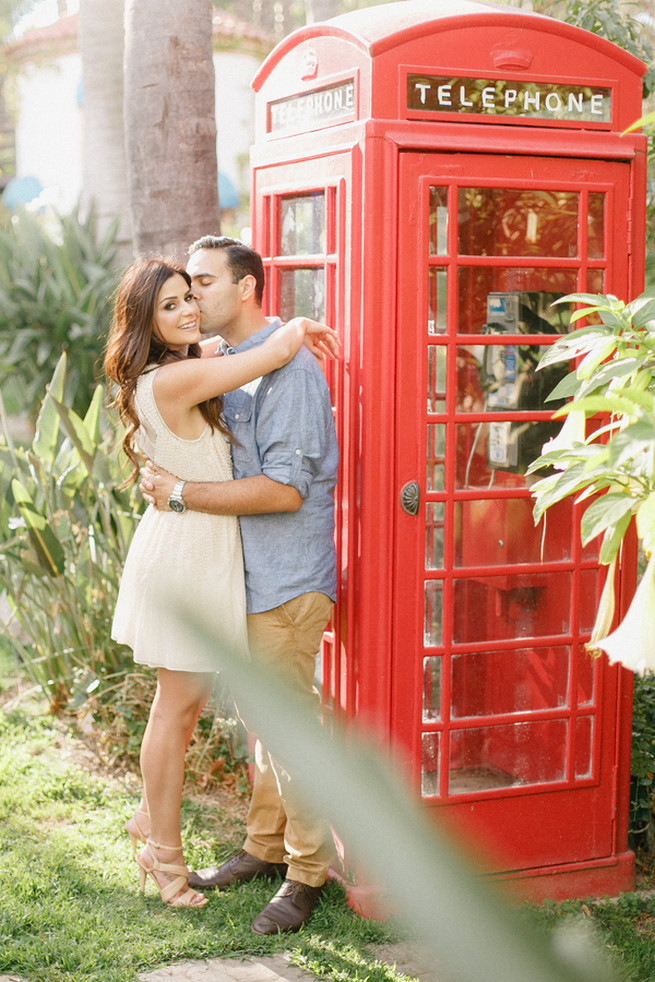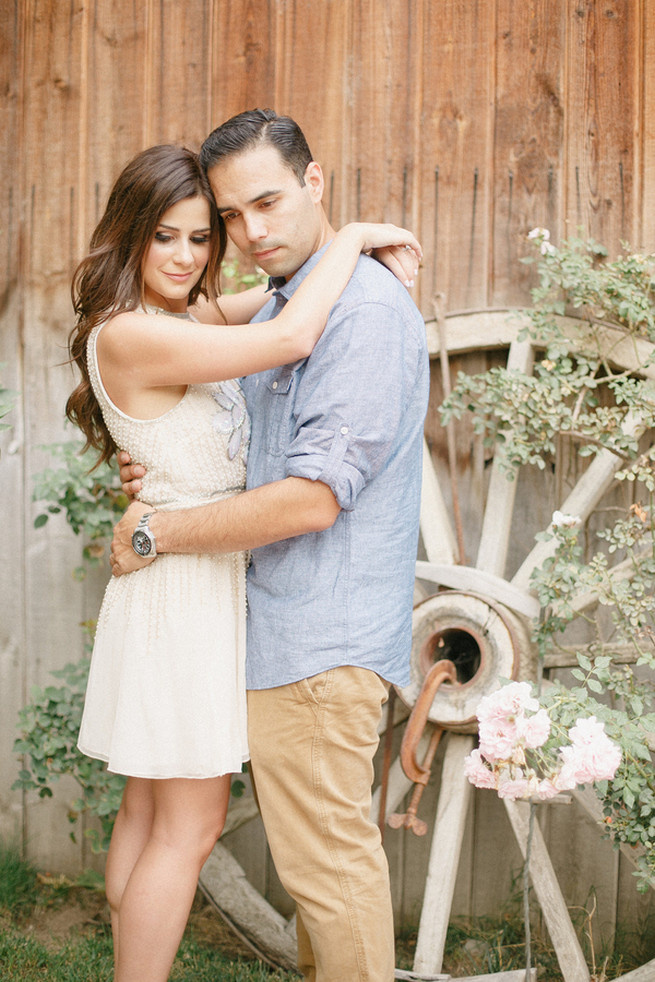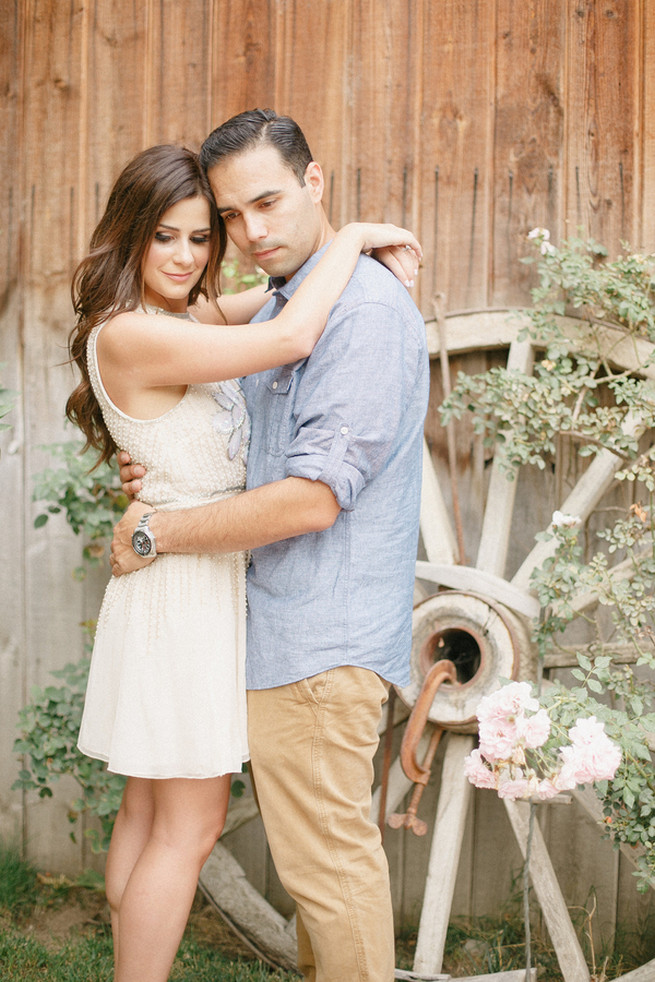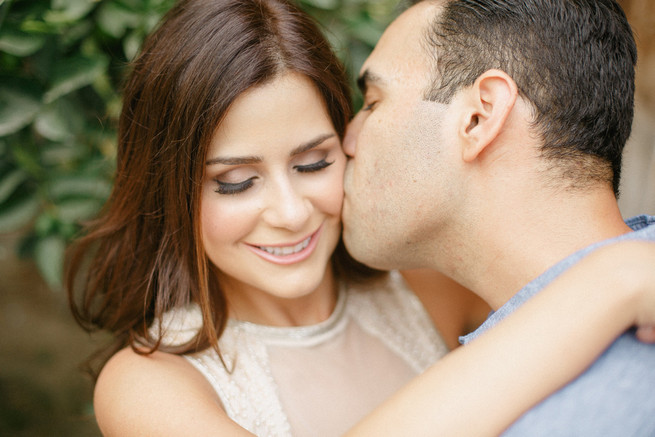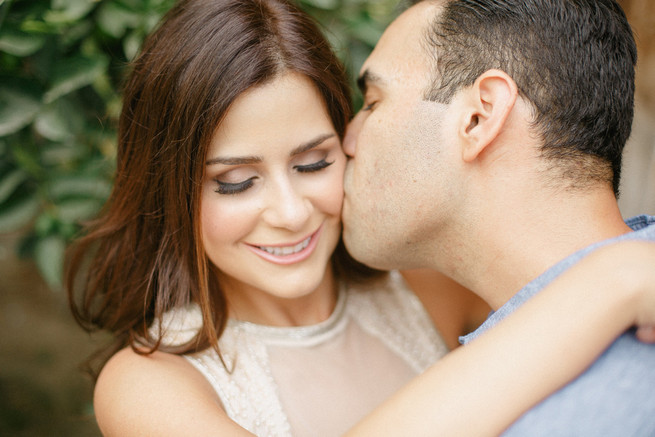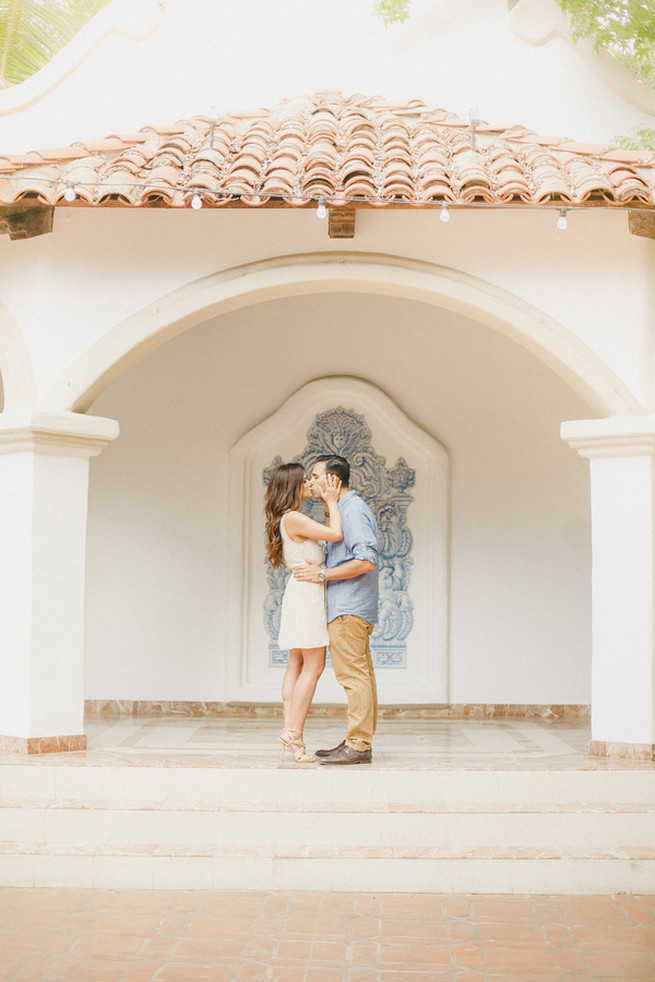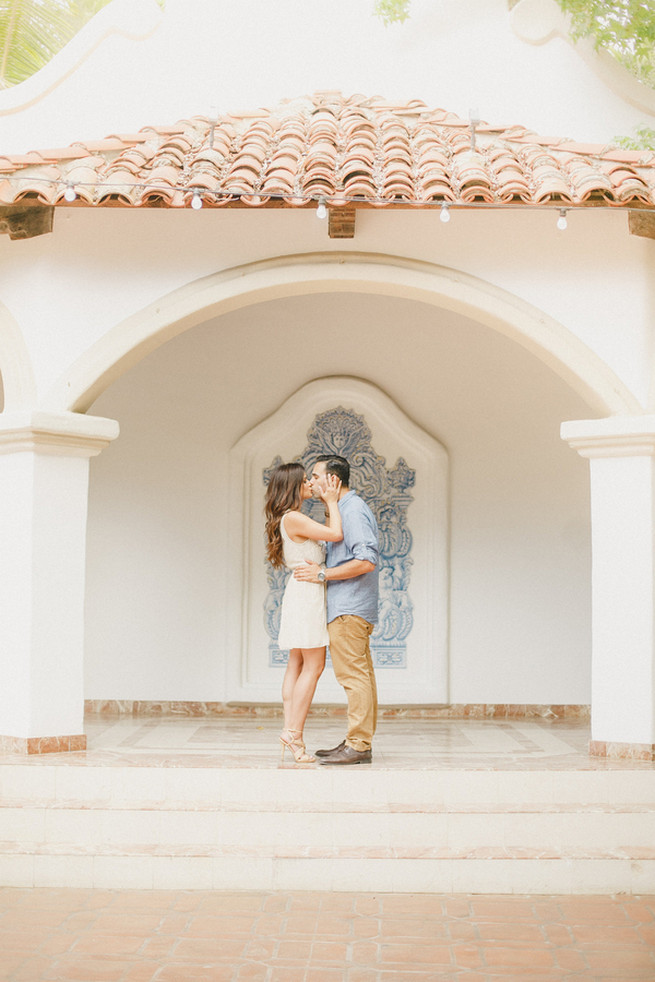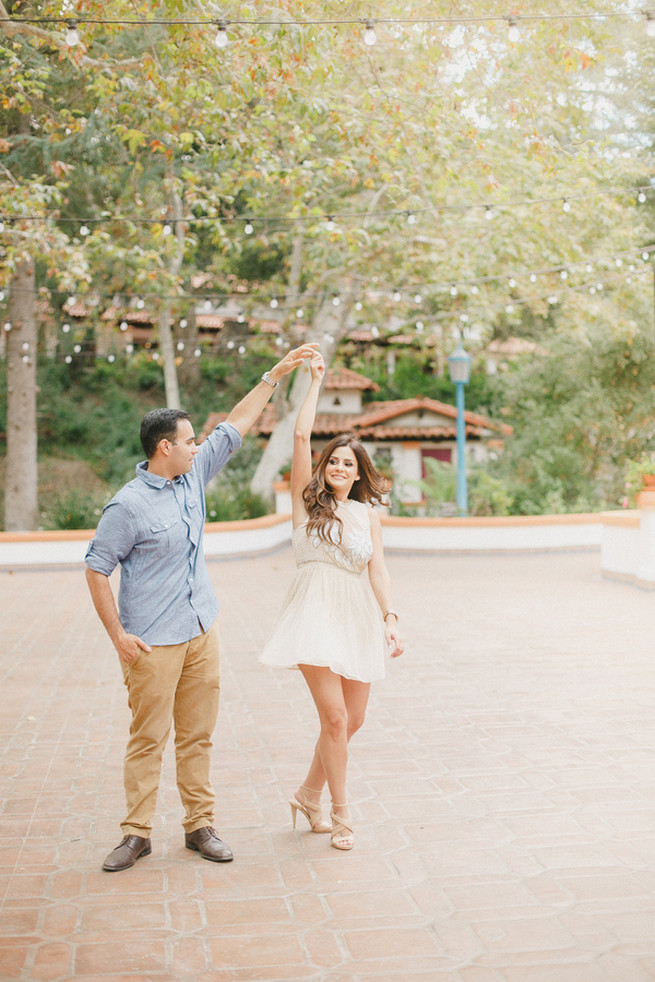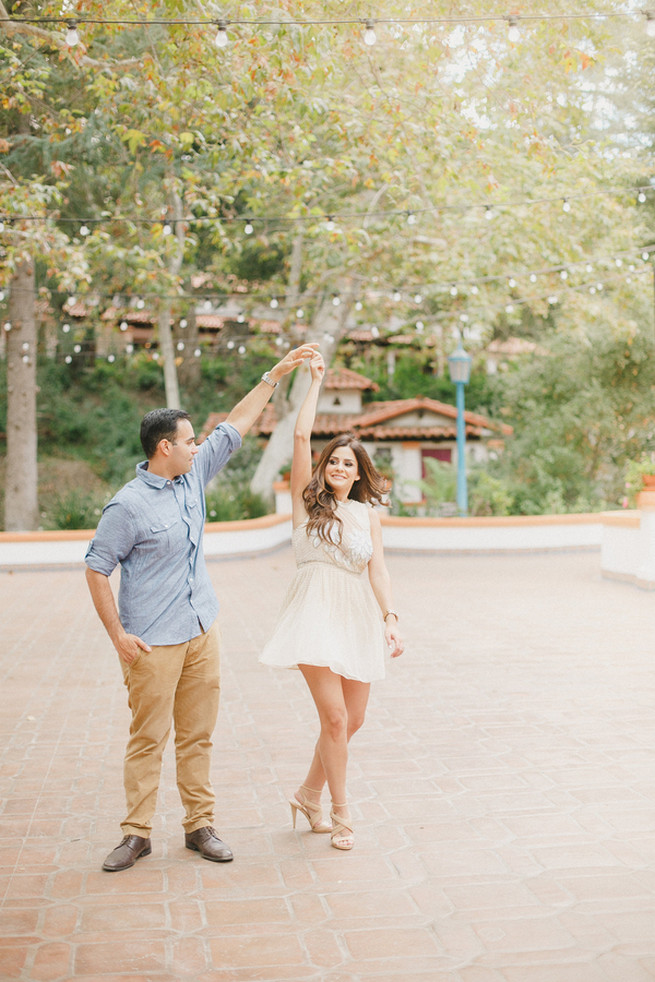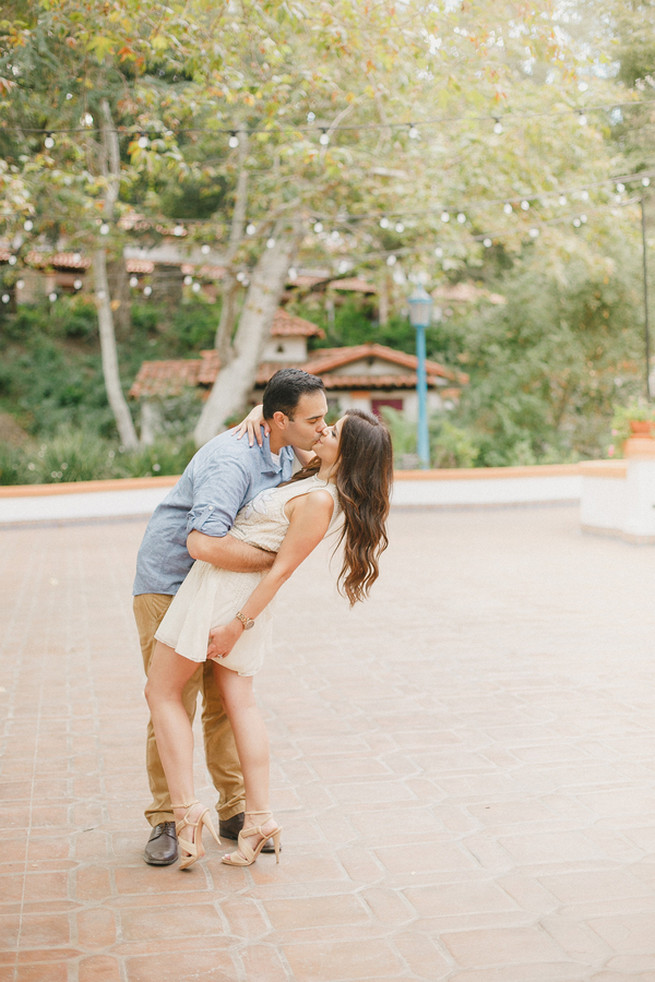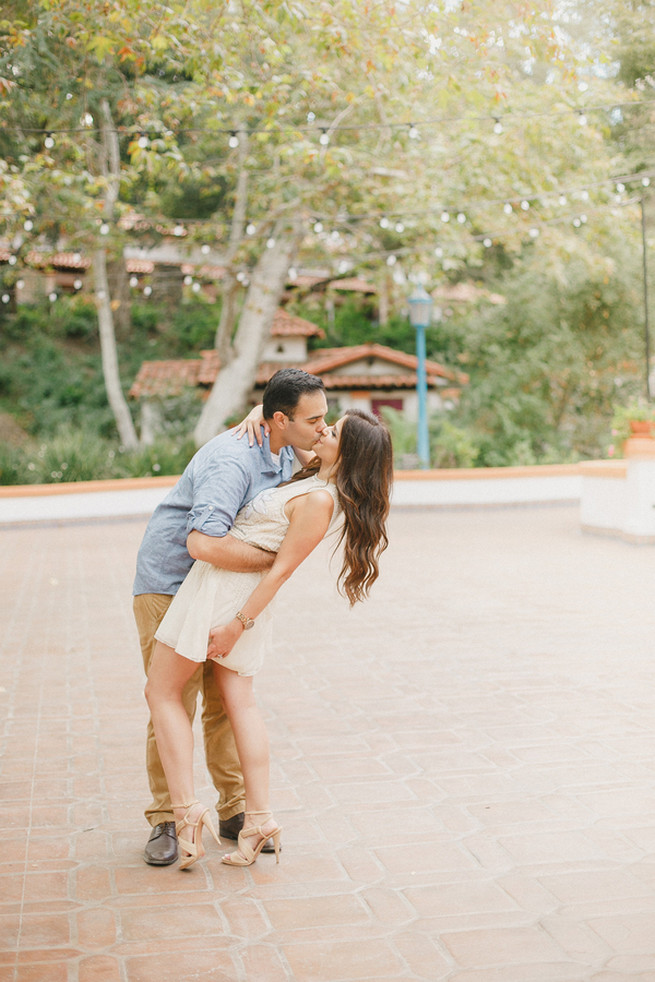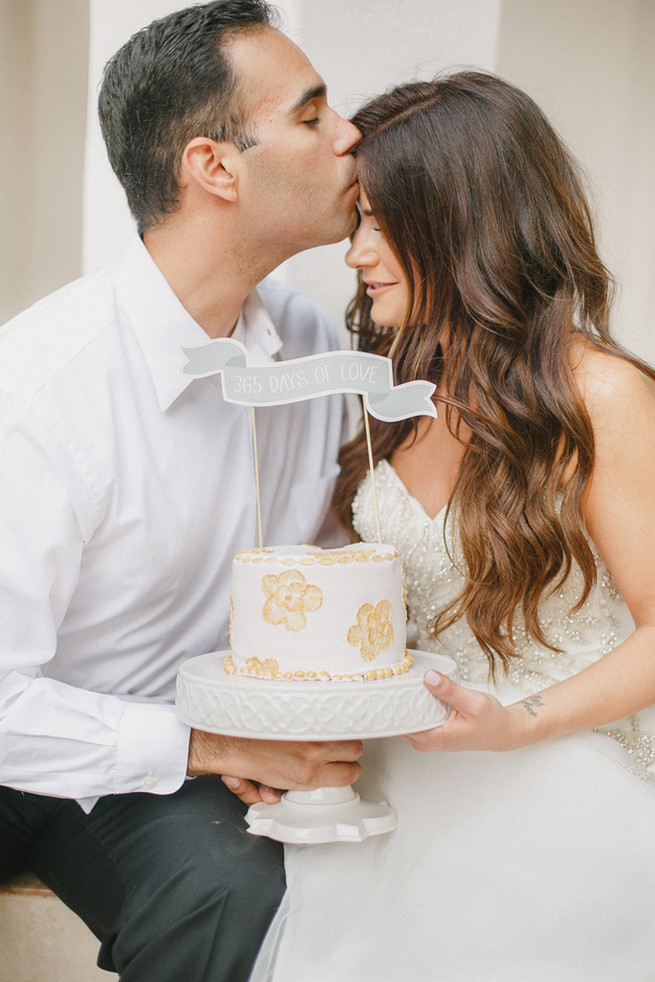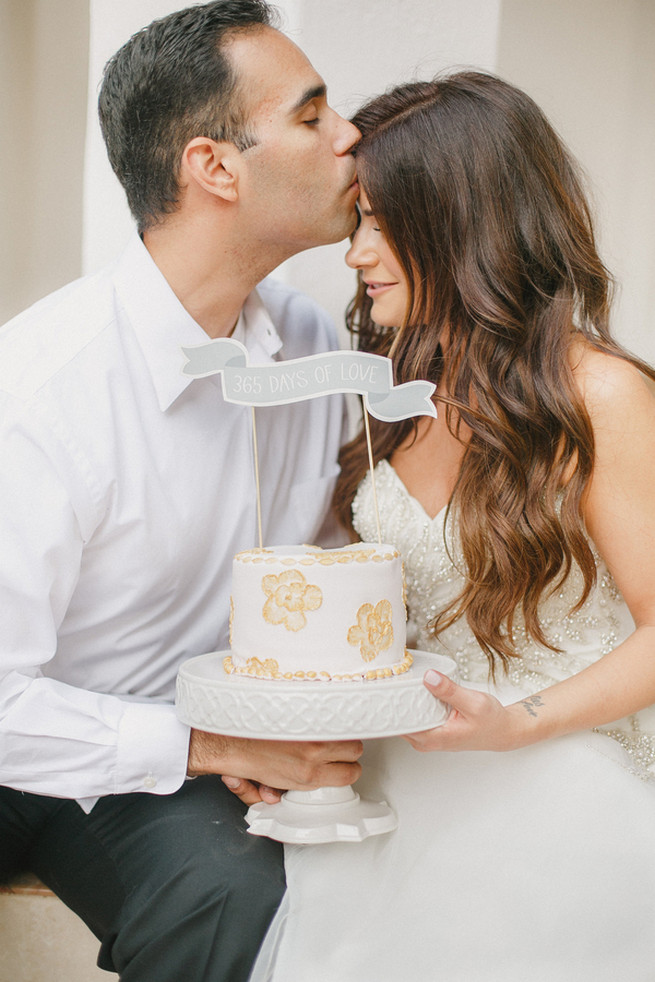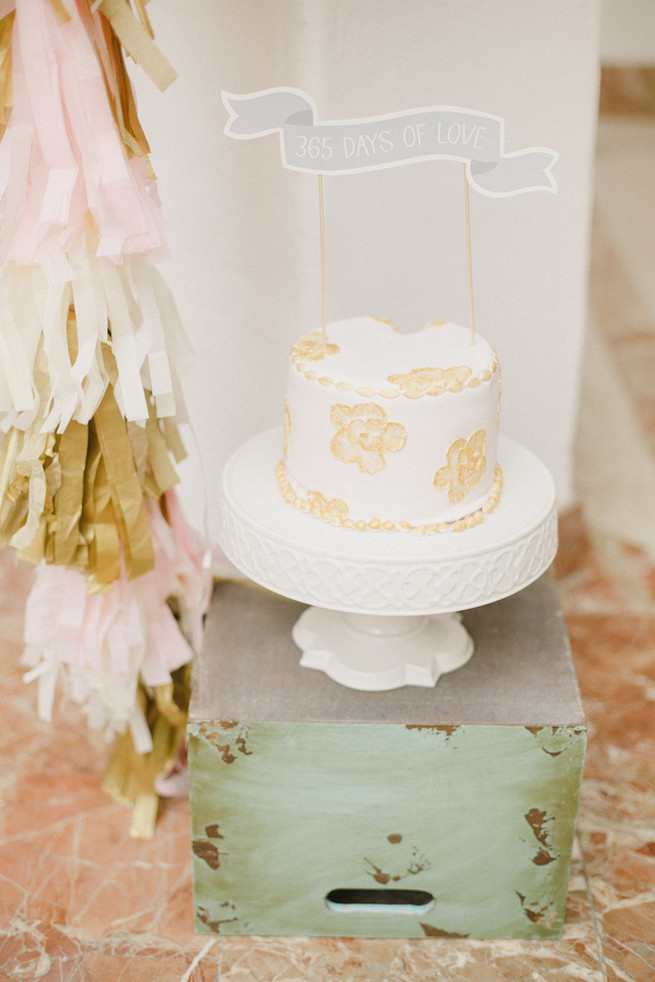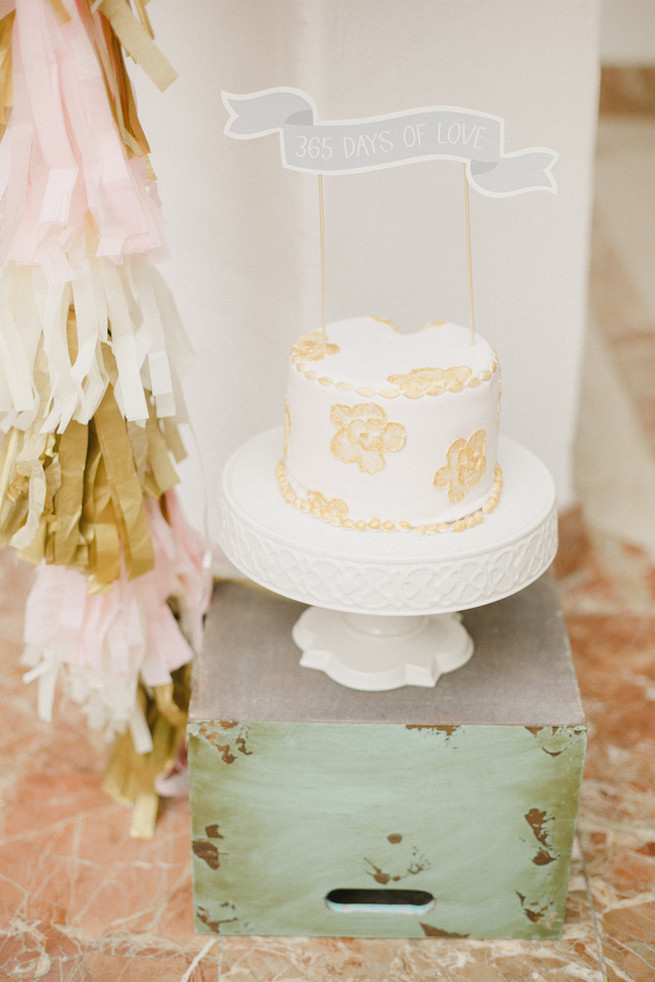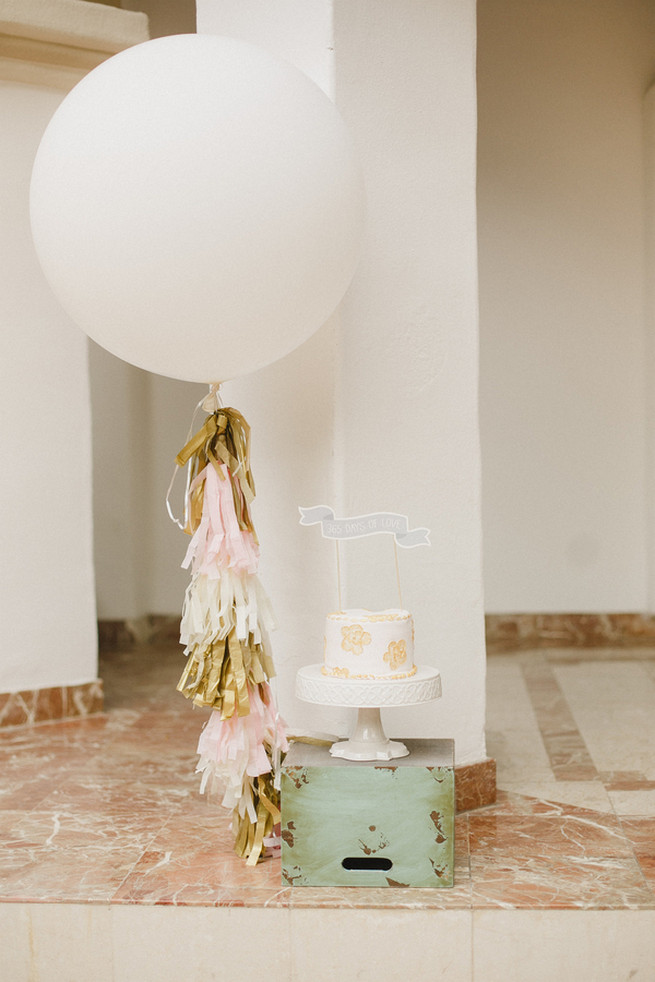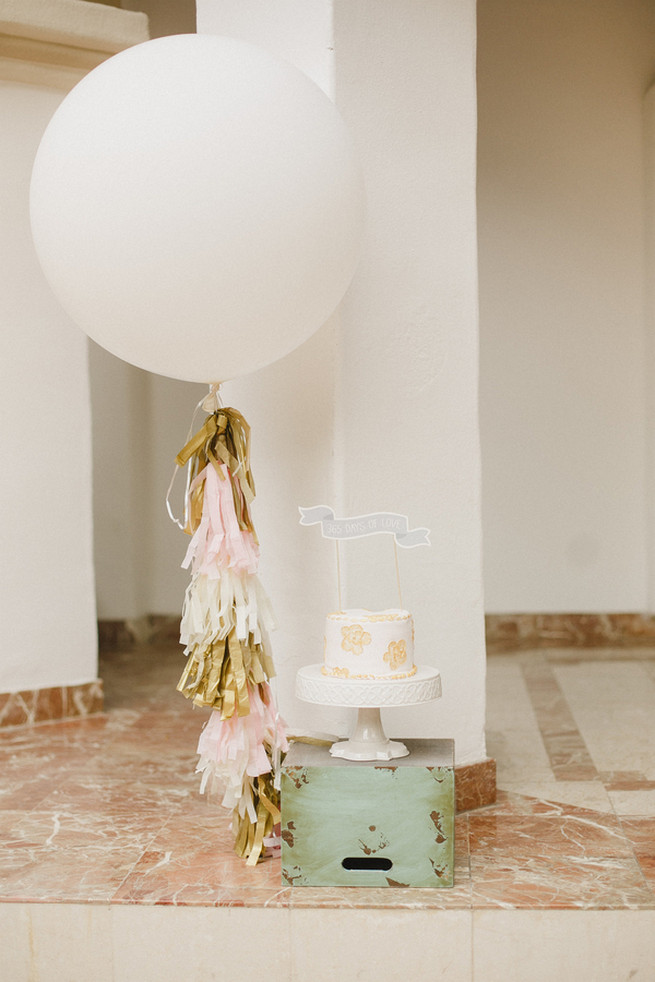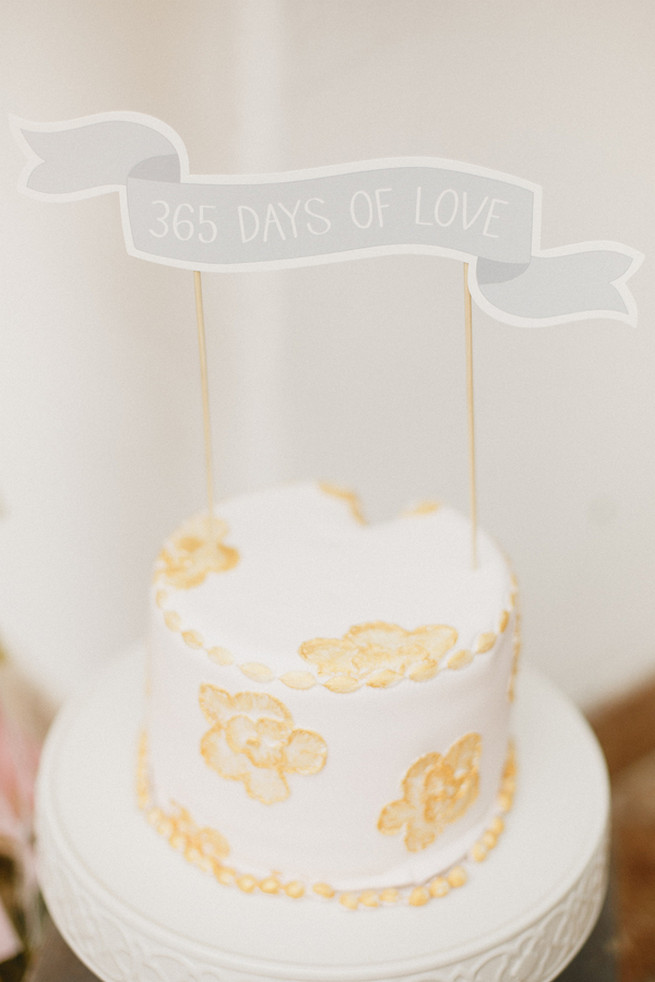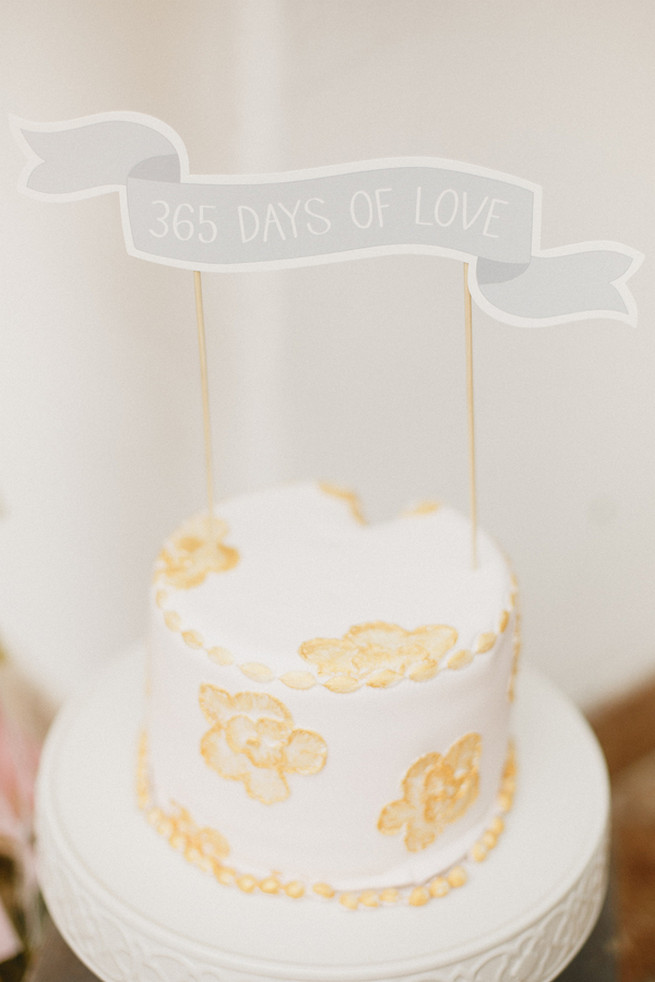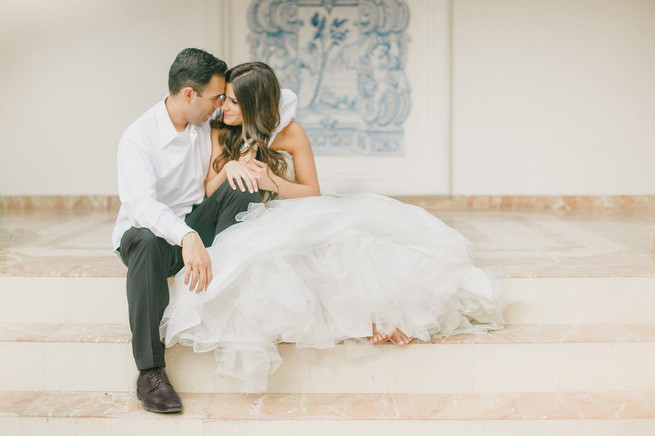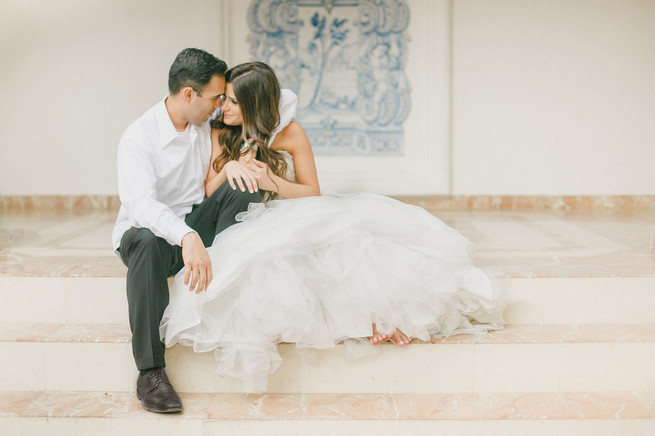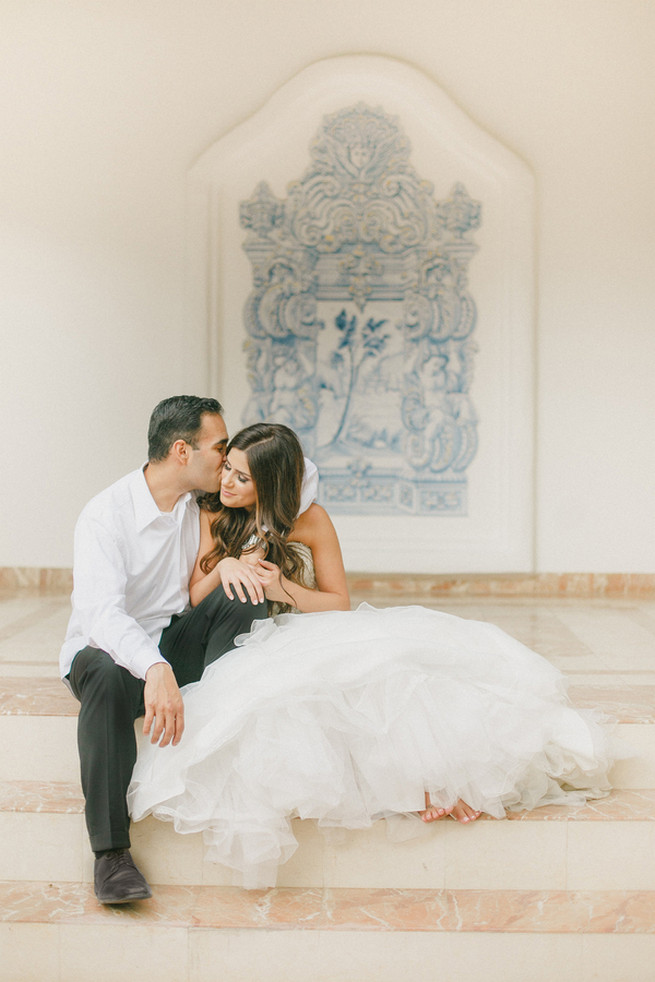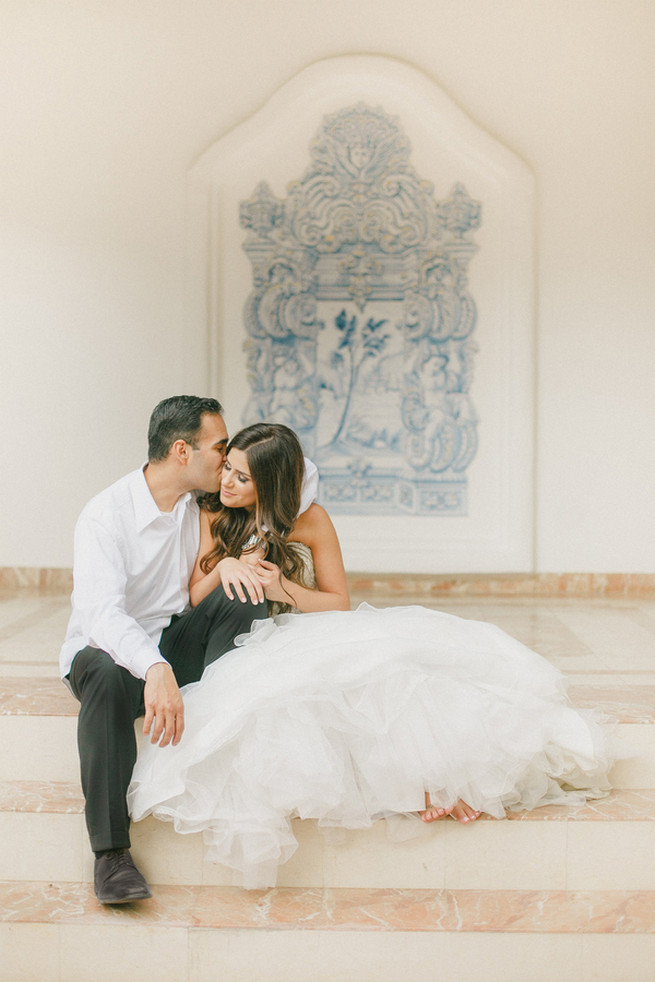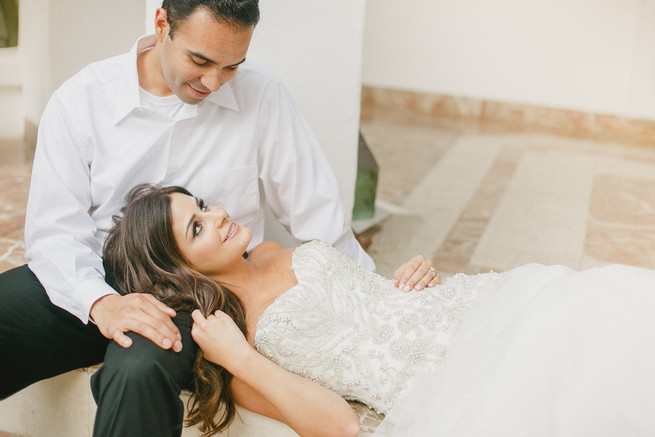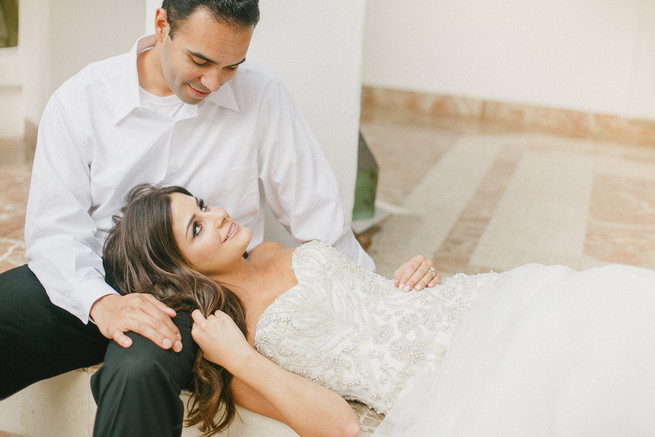 To Kelly and Damien – thanks for sharing these beautiful pics by Kristen Booth Photography with us!
 ♥ ♥ ♥ Credits ♥ ♥ ♥
Photography Kirsten Booth // Venue: Rancho Las Lomas // Wedding Dress: Allure Couture  Purchased from Debroah's Bridal in Upland // Anniversary Dress: Kimchi Blue Urban Outfitters // Makeup & Hair: BePrettyByChelsea // Original Wedding Cake: The Pink Flour Petal // Paper Banner on Wedding Cake: Ready Go // Props/Decorations: Hollywood Rose
Ps: If you loved this ethereal anniversary session, you're going to love these dreamy film wedding anniversary photographs featuring a blush Reem Acra gown!
SEE MORE ANNIVERSARY SHOOTS HERE
and