Fresh-Faced and Flawless ♥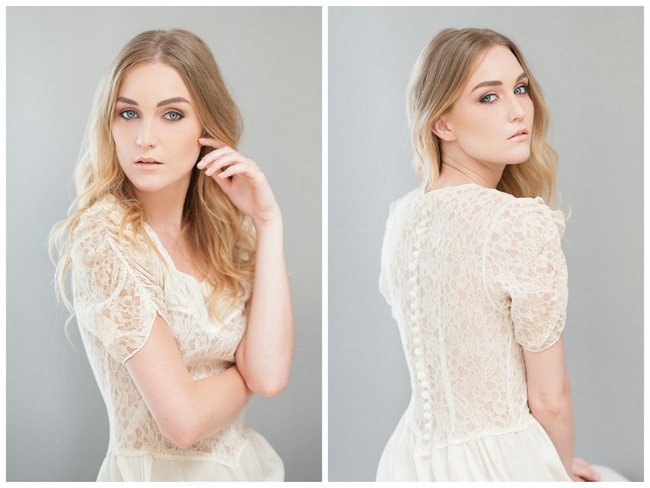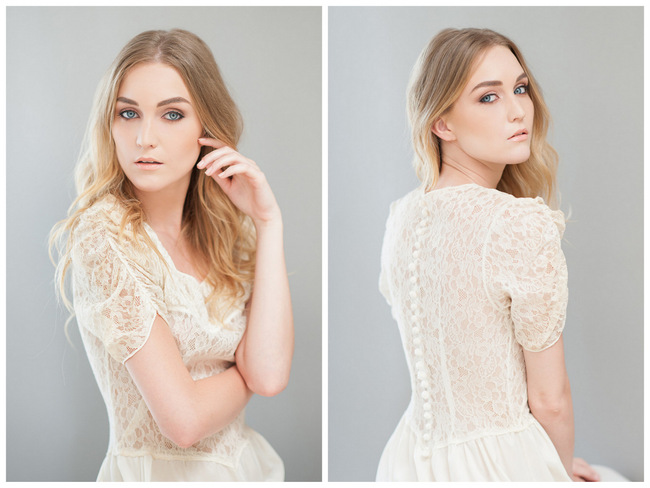 Today's fresh-faced and oh-so-softly romantic make-up tutorial by the extremely talented Lisa Brown, Make Up Artist, shows us how to achieve this flawless, understated look. Lisa worked with Confetti Daydreams regular, Samantha of ST Photography, who captured this styling session beautifully. Thanks for this fabulous feature, ladies!
What we love about this look is it's versatility. In addition to gorgeous wedding make-up, it's also subtle enough for every day wear to the office, while still being gorgeous enough for your engagement photo session! The secret to this less-is-more look is creating a great base for all your products by using the make-up artist's secret weapon – primer! In addition to a step-by-step breakdown, we also get a sneak peak inside Lisa Brown's make-up kit as she reveals the must have products to remain fresh-faced and flawless all day.
Soft, Romantic Make-Up Tutorial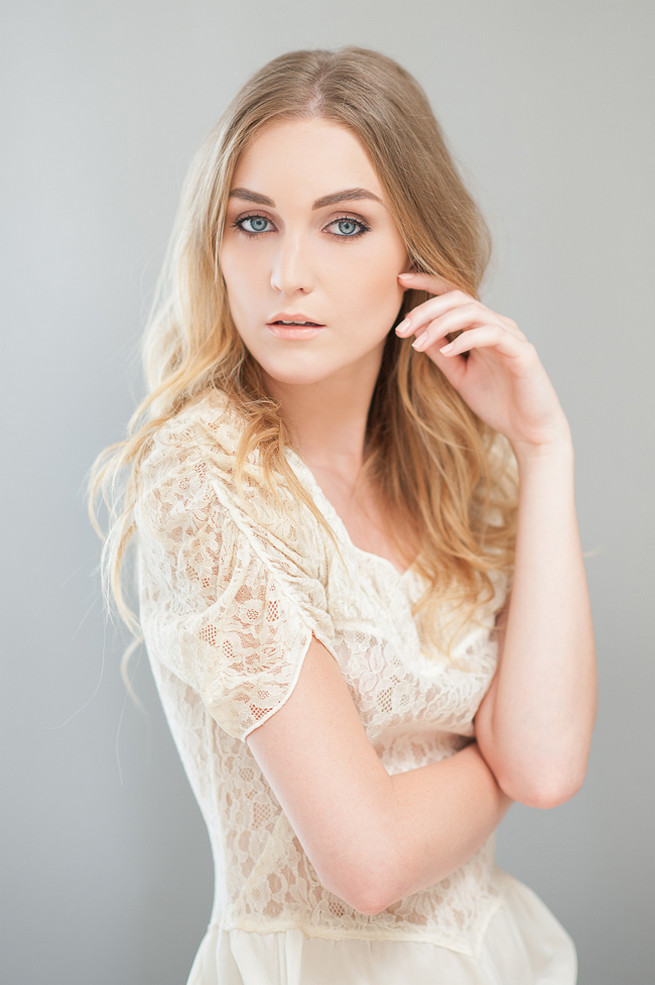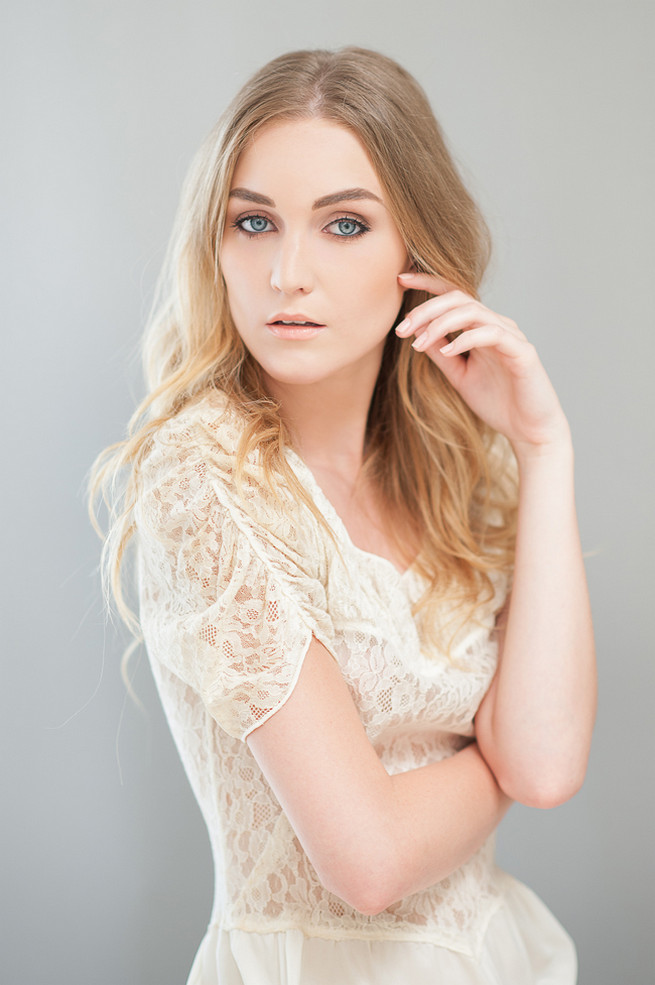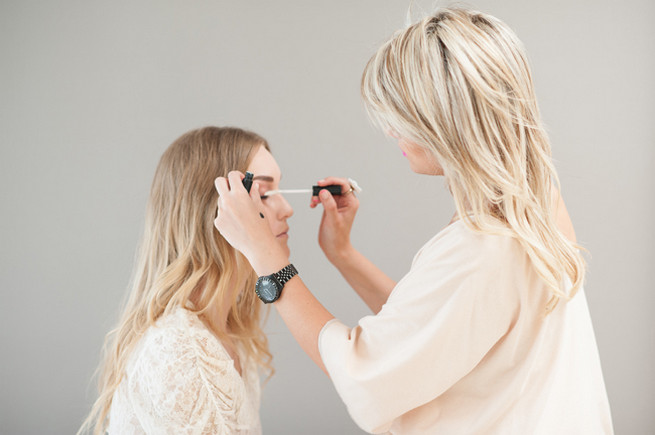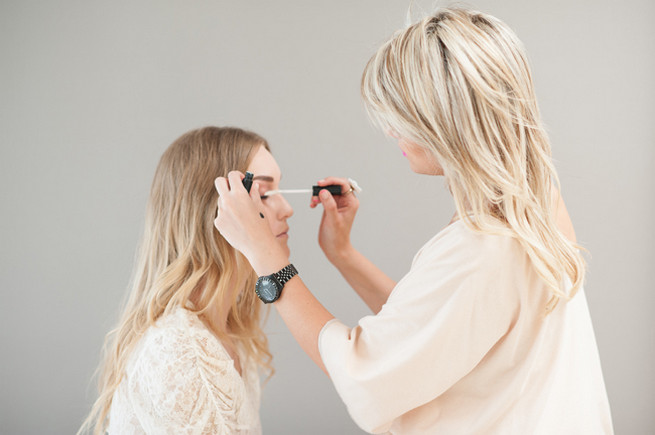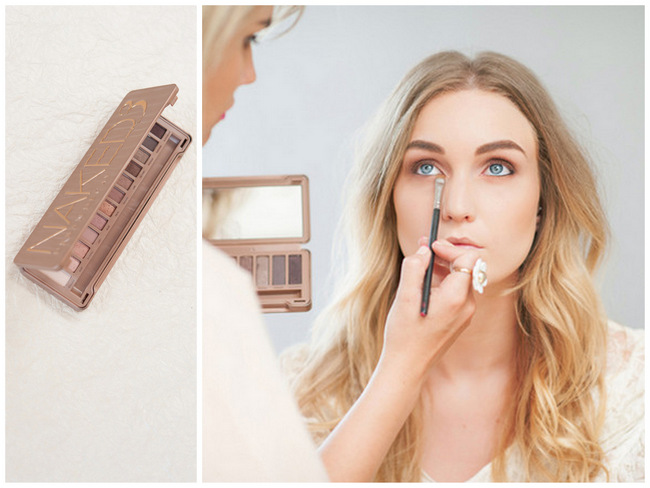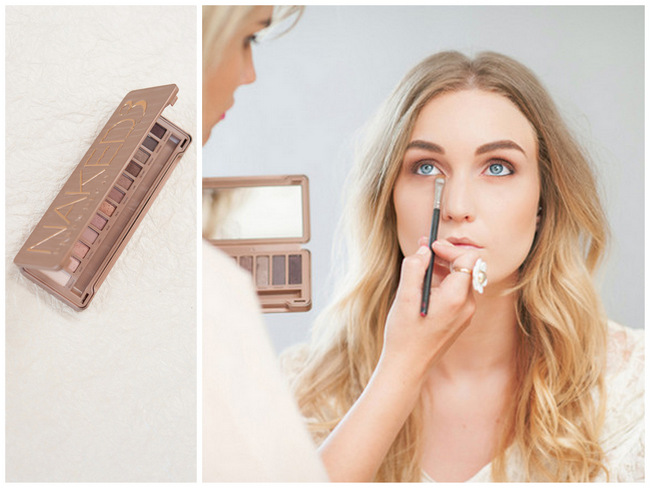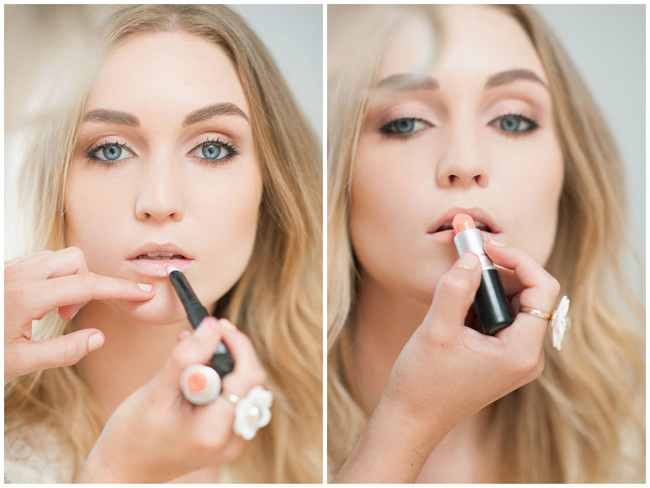 "Inspired by the always amazing Marc Jacobs, we wanted to include bohemian elements which he is famous for. The modern day bride is becoming less and less traditional,
yet extremely elegant and fresh."
– Lisa Brown, Make Up and Hair Artist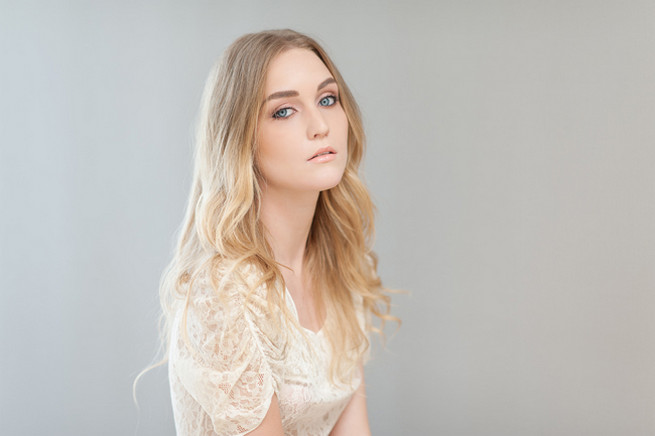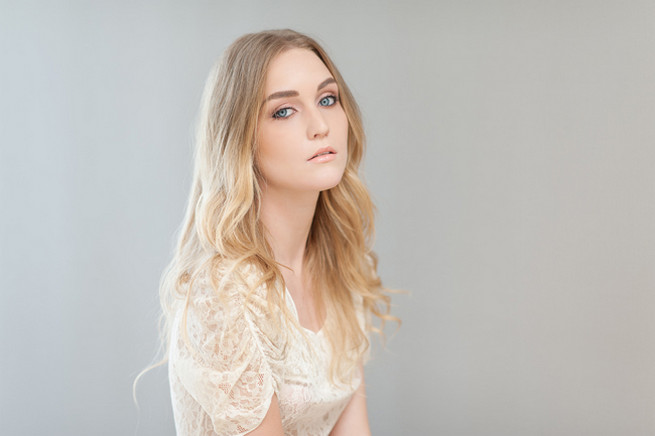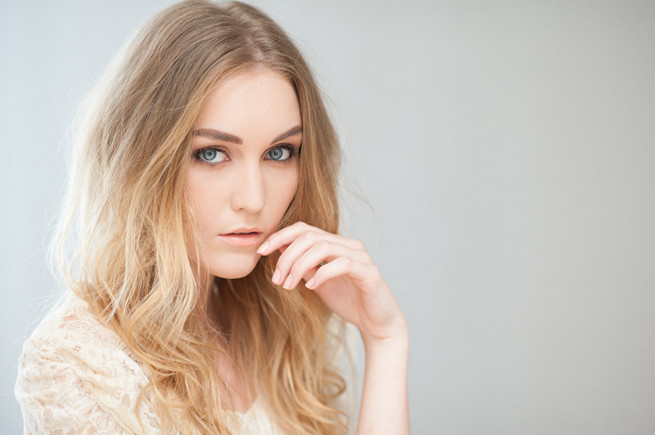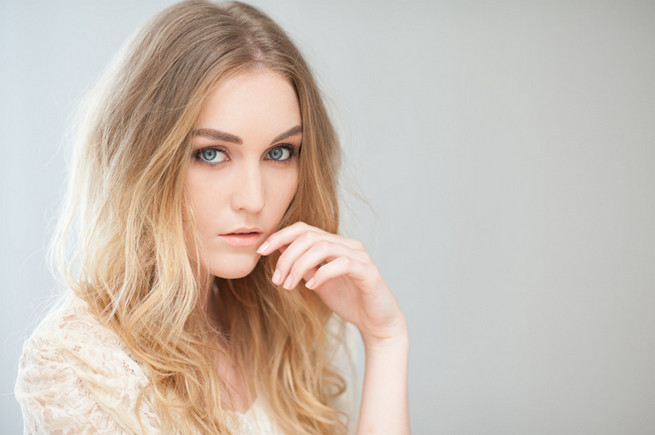 MAKE-UP KIT ESSENTIALS
Lisa Brown shares the tools of the trade which she used to achieve this flawless make-up look.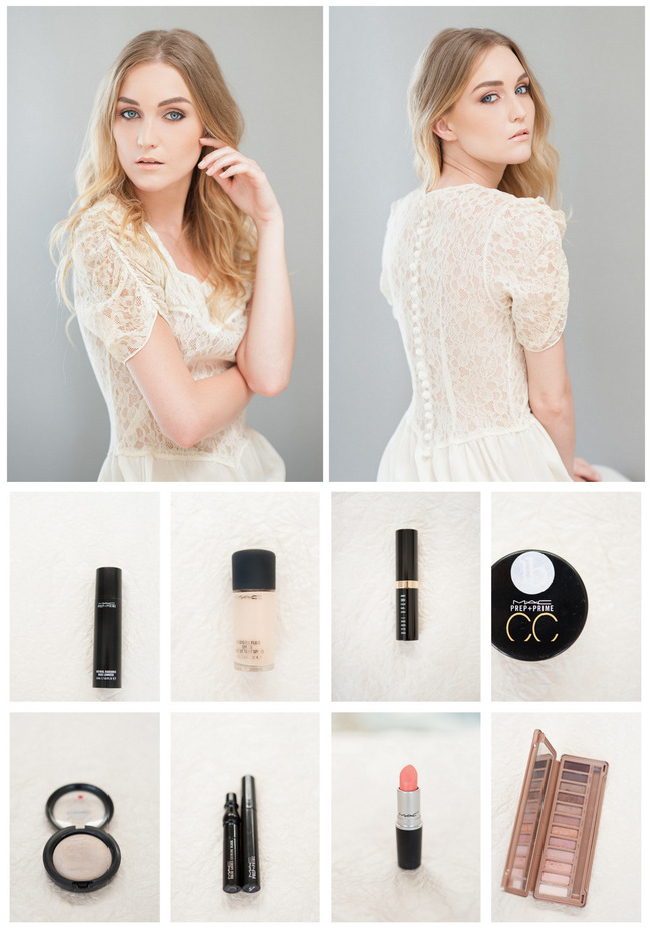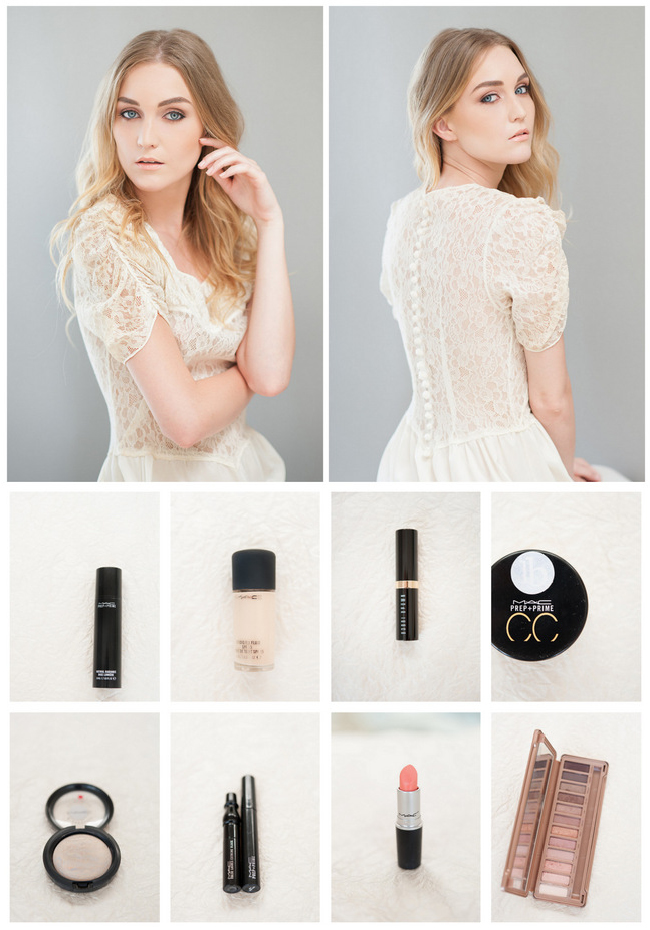 Bobbi Brown Contouring Stick: My new favourite contouring stick is the one from Bobbi Brown in shade number four. I love contouring with this stick for a more natural look and feel because of it's creamy consistency. It blends incredibly well, which means it can be used as a concealer on darker skin tones as well. I prefer using it for contouring because it is humidity and water resistant – perfect for a wedding day! With this, always use a bronzer that has a more yellow undertone than an orange undertone when contouring, especially when you know photos are being taken. You don't want bronzing lines!
Urban Decay Naked 3 Palette: The new Urban Decay Naked 3 Palette has undertones of purple and maroon to compliment the blue, brown and green pigments in eyes. We use Strange, Burnout, Limit, Trick and Nooner to create this look. (Ed's note: Plus, Urban Decay is a totally cruelty-free brand, too. Yay!)
MAC "Folie": I used eyeliner in the corners to define the eye shape and to end off the eyes. I then used a little bit of MAC's "Folie" underneath, to complete the look.
MAC Lash Primer: I can't do ANY mascara without the lash primer to get nice FULL and thick lashes. Also, the primer helps to actually remove mascara from the lashes afterwards. The lash primer acts as undercoat – it goes on white, and dries to a semi-clear, smoothing and conditioning the lashes. It also improves the lengthening quality of all mascaras applied over the primer, helps it last longer, and prevents those panda eyes!
Lash Curler: A lash curler is always helpful when your lashes tend to be on the straight side, rather than naturally curly and flirty. The curler helps to softly curl lashes upwards after you've applied both your lash primer and mascara.
MAC Prep&Prime Lip: A lip primer is a colour-free base to wear under lipstick which adds light moisture, smoothing the lips are it prepares them for lipstick. It also helps lip products last longer, prevent flakes and lines thanks to the silicone in the product.
STEP-BY-STEP MAKE-UP TUTORIAL:


Apply primer and foundation. The primer provides a base for the foundation, giving you longer coverage and easier application. Primers can also address a number of problems such as smoothing over enlarged pores, or acts as a protective excess oil which can cause make-up to 'melt' off after a few hours. Lisa used Mac Prep+Prime natural radiance base lumier, along with MAC's studio fix fluid foundation. (If you were going to apply an under eye concealer, you'd do that before moving onto the next step, too.)
Apply powder. Lisa used one of MAC's prep and prime compacts from their specialized Colour Correcting range. This works to correct a variety of imperfections and to improve the overall appearance of the skin, contributing to that flawless finish.
Apply blush, contour and highlight. Lisa used Bobbi Brown's contouring stick to add subtle definition while not being too 'obvious.'
Apply eyeliner. Shape the eye with a good quality eye liner. Gel liner works great for the upper, outer lid when defining the eye. Add extra depth by using applying shadow in a complementary shade along the lower lid, like Lisa did using MAC's 'Folie'.
Apply eyeshadow. Lisa worked with a mixtures of shades in the totally awesome, cruelty-free, Urban Decay Naked 3 Palette. The Naked 3 Palette is especially good for eyes with blue, brown and green pigments.
Prime eyelashes. By priming, you'll condition lashes to not only look great, but to stay that way for longer. Lash primers help your mascara stay on longer with out smudging or smearing. Lisa used MAC's prep and prime lash
Apply mascara and curl lashes. A lash curler helps to open the eye and adds a bit of drama. Use with your fave mascara. Lisa achieved this look using MAC's False Lashes Extreme Black.
Apply lip primer and lip colour. Prime your pout for smooth lips and longer lasting colour (bye bye flaky lipstick) and finish off with your fave shade. For this look, a cute coral or peach lip looks amazing!
The Finished Look:
Soft, Romantic Wedding Make-Up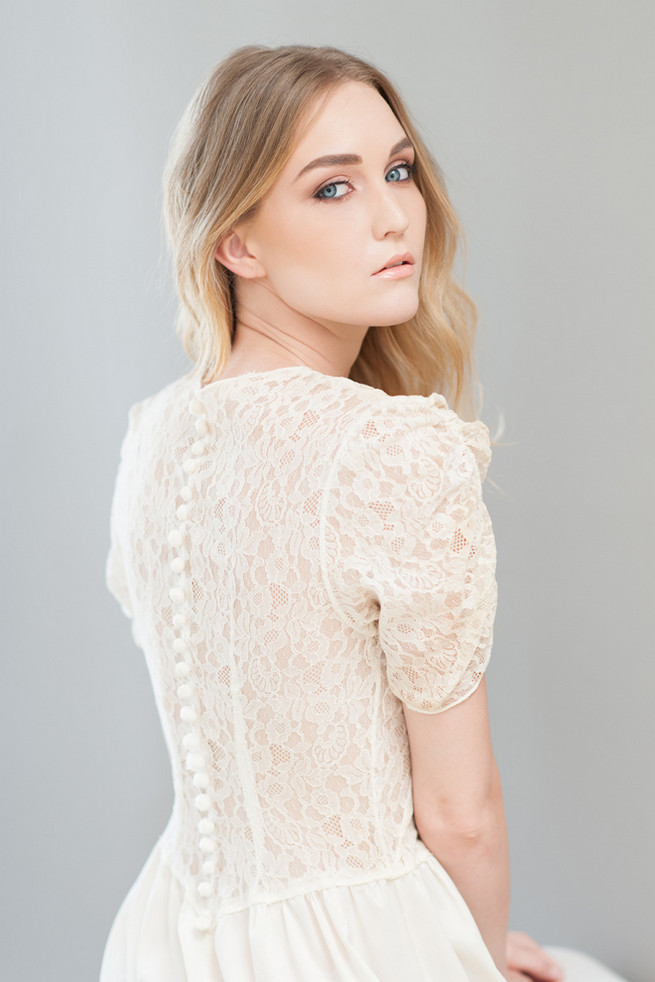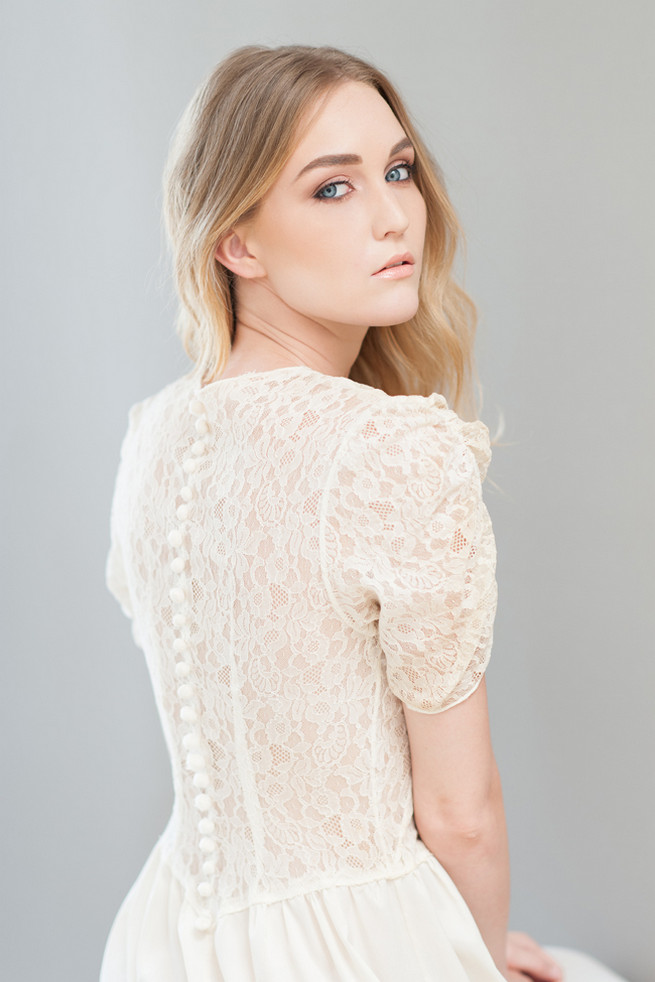 ♥ ♥ ♥  Service Providers  ♥ ♥ ♥
Hair & Make Up Lisa Brown Make Up Artist// Photography Samantha du Toit of ST Photography // Model: Leandri De Kock
See more of Lisa Brown's artistry here | See more ST Photography's work here