Green, White and Blue Urban Elegance ♥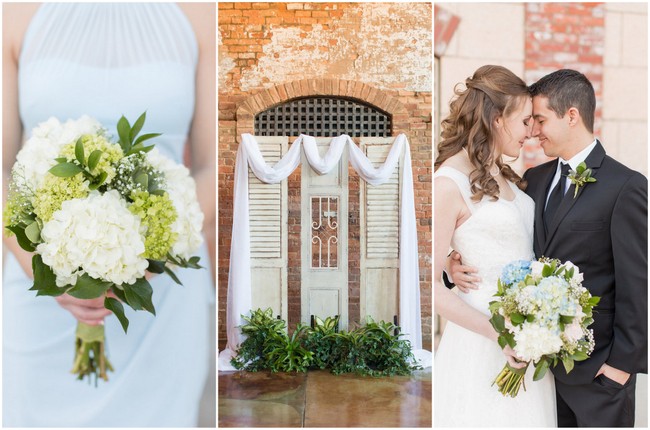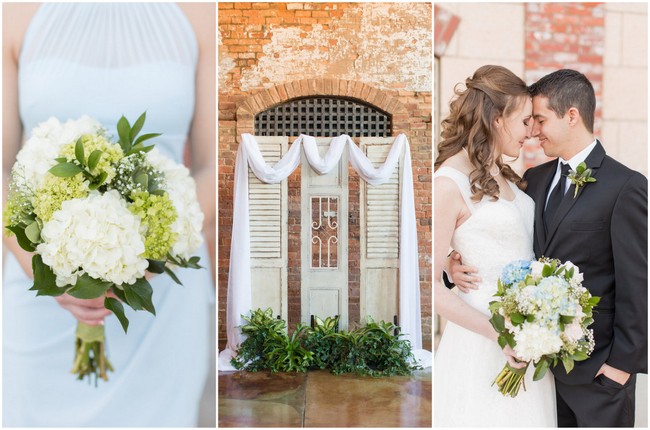 Michelle and Tony from Columbia, South Carolina, focused on having a simple, God-centered wedding.  "All of our decisions from there out had to involve being stress-free and God-focused, " shares Michelle. "We were lucky to find a great venue that matched out personalities and our love for rustic, warehouse style spaces, the  Old Cigar Warehouse.  We wanted to highlight the gorgeous colors of the wood, brick and marble floors of the venue."
The couple had a good friend create a handmade sign that they were thrilled to have sitting on the guest book table. The table was constructed out of two wine barrels, an ode to Michelle's love of wine. They included Tony's love of cigars by using cigar boxes to hold party favors throughout the venue.
Photographers Ryan and Alyssa, who bring us these fresh, crisp photographs, tell us that Tony and Michelle have something incredibly special,  a love you can feel: "Tony is the kind of guy who would do anything to protect his girl, but still gentle in the way he holds her tight.  Michelle is the kind of sweet girl that spends a lot of time laughing and just enjoying life for what it is: An adventure.  Their beautiful spring wedding was classic elegance at its finest, intimate with close friends and family sharing in the moment they said I Do, and a wonderful celebration of a love that never fails!"
Beautiful bride, Michelle, describes their wedding as one big party. "Our wedding day was perfect in every way because it was stress-free and intimate. It was one big party, which as our DJ said, is rare for a middle of the afternoon wedding. I was thrilled to have our guests tell us how great the food was and what a good time they had! Looking back at the photos, I don't think I've ever seen Tony and I with such big grins on our faces!
Modern Urban Wedding at Old Cigar Warehouse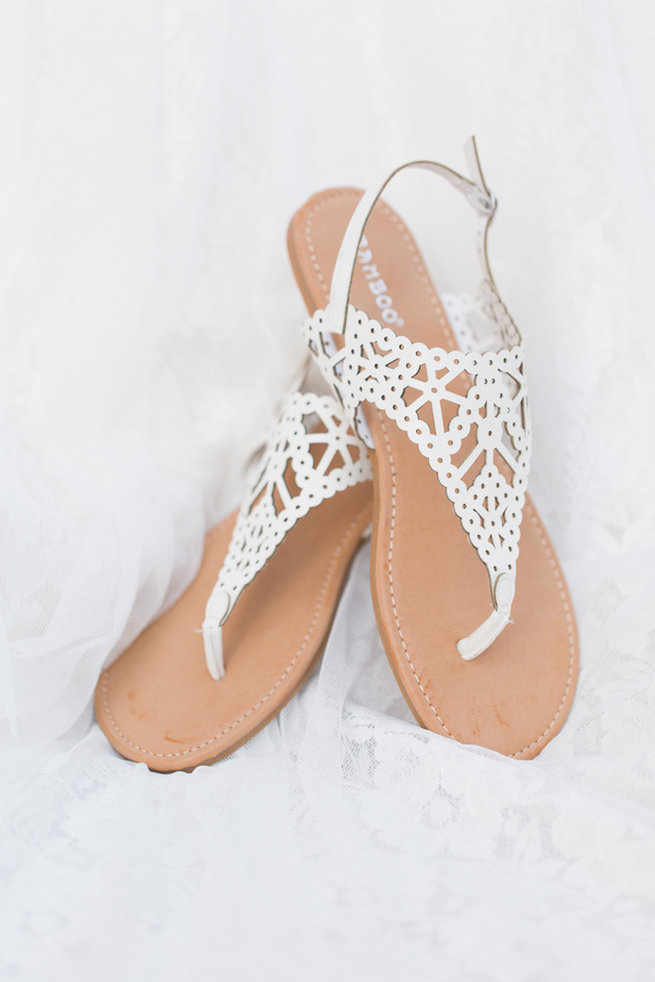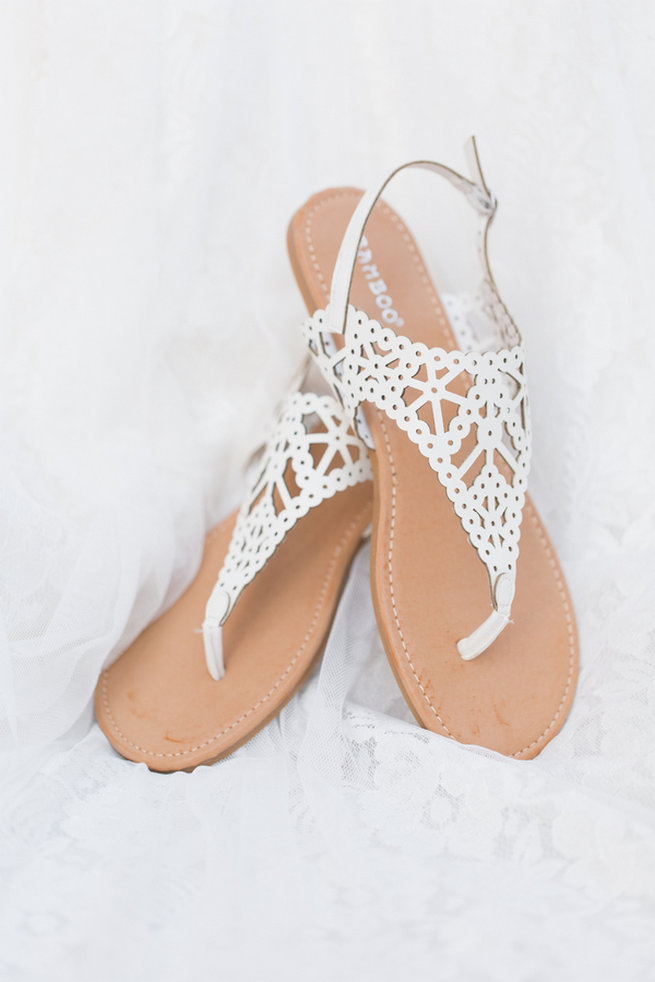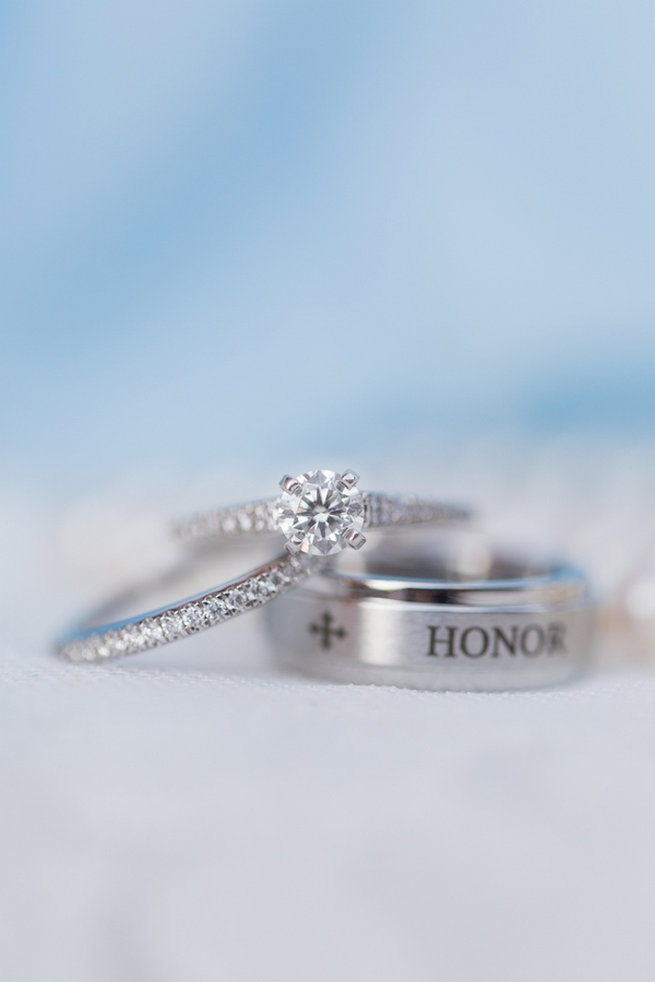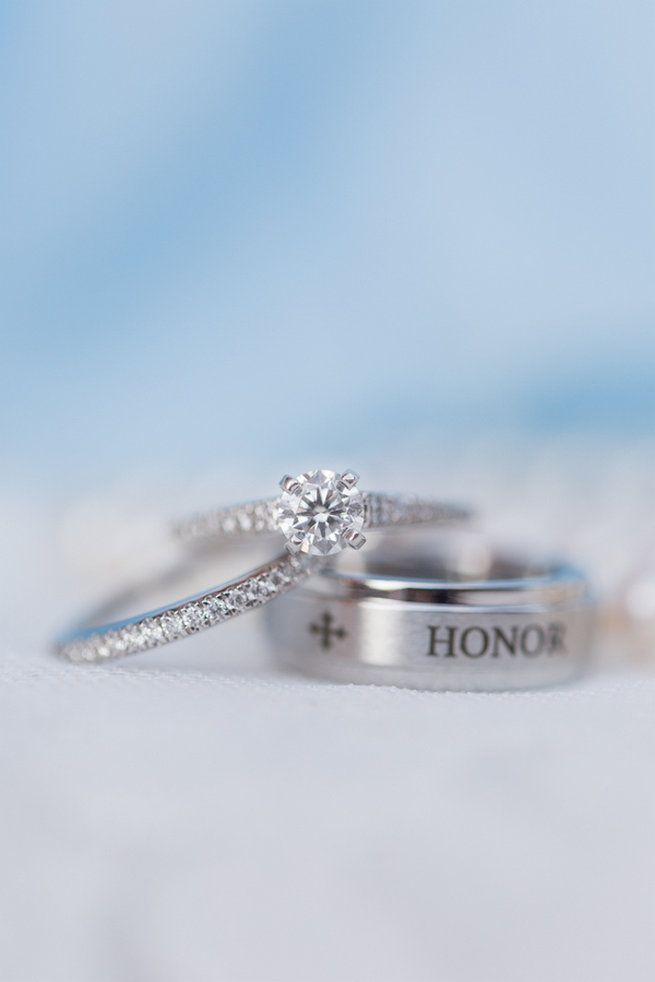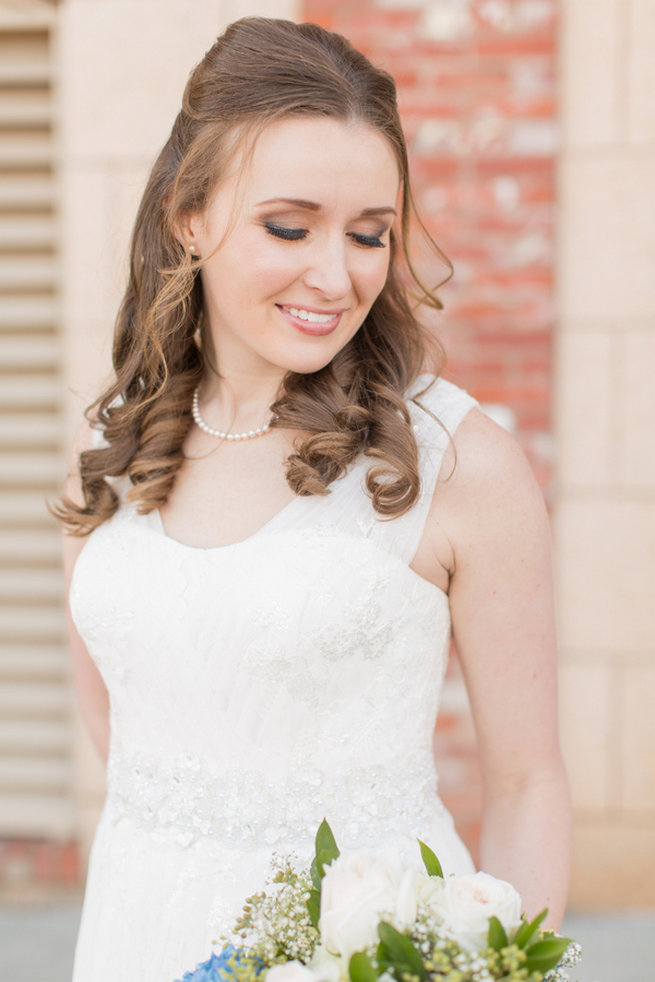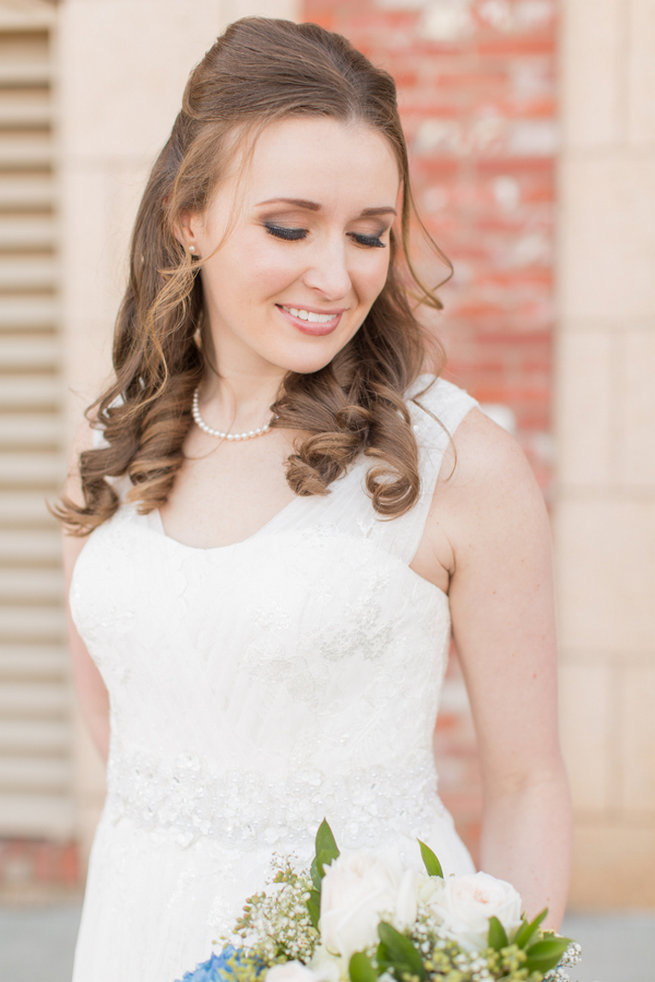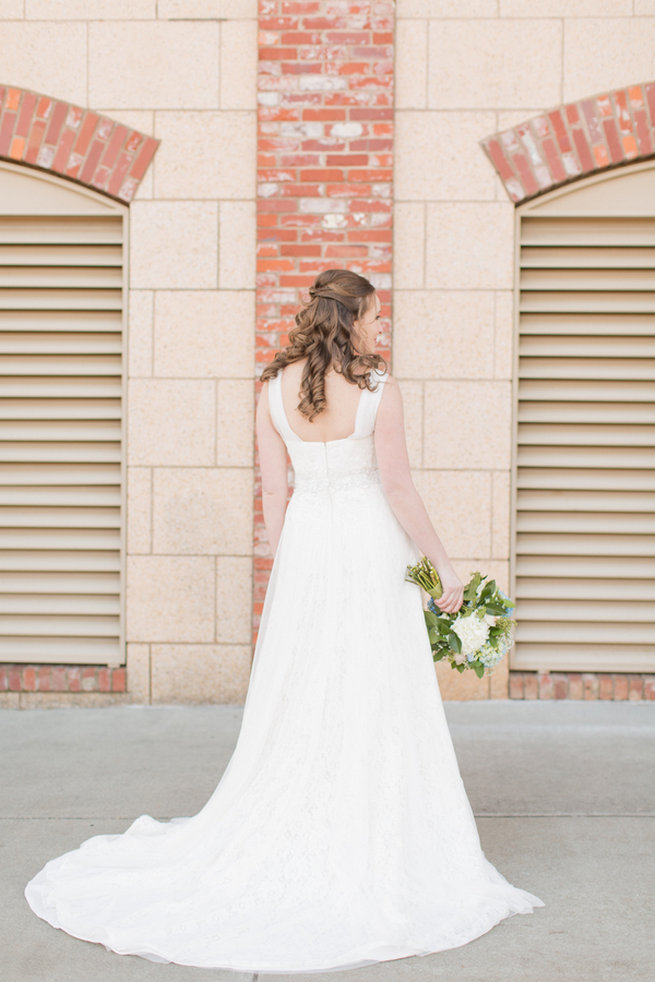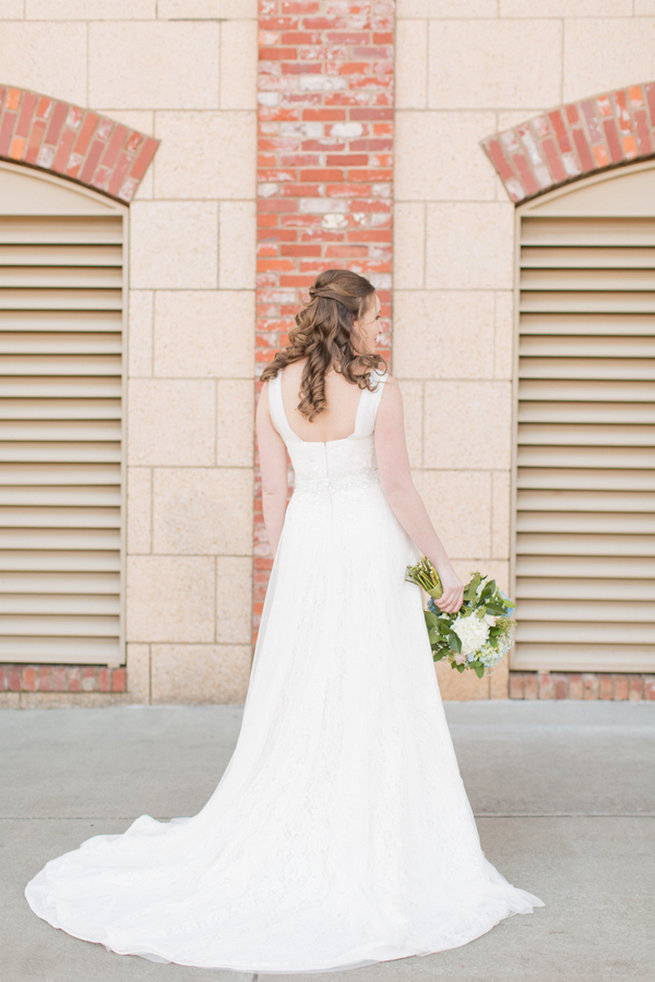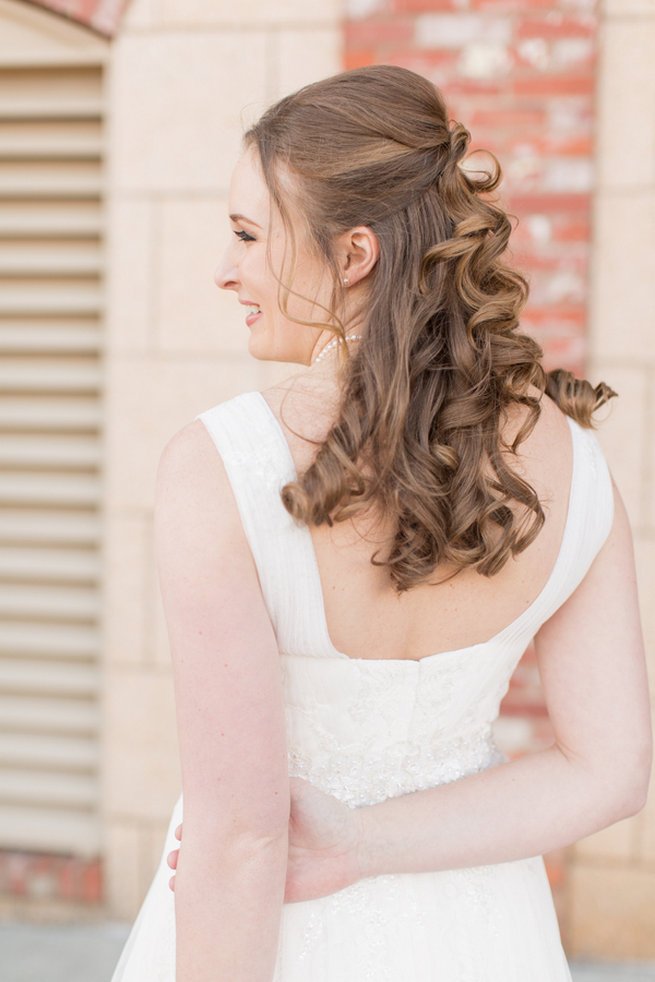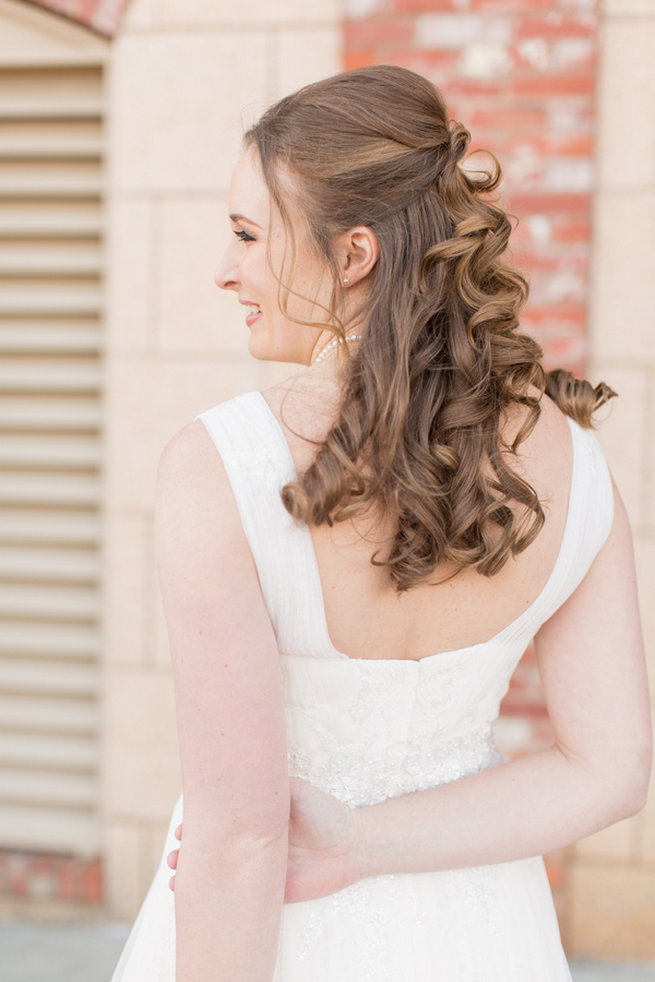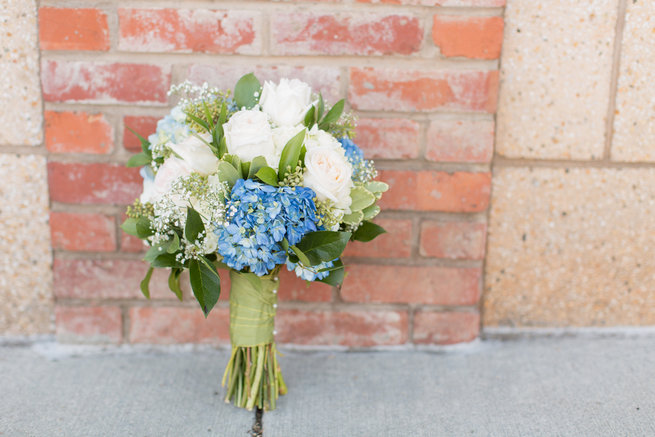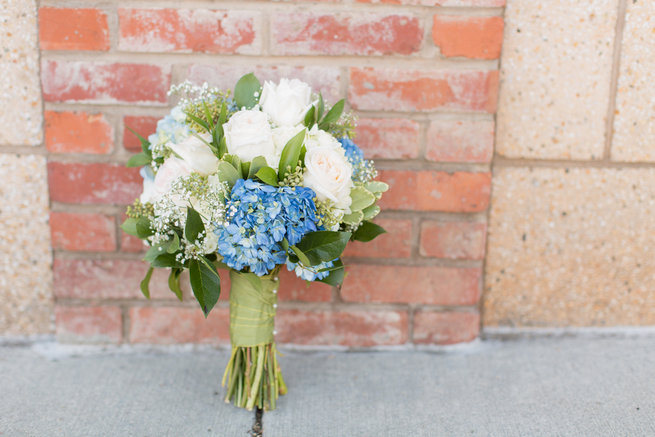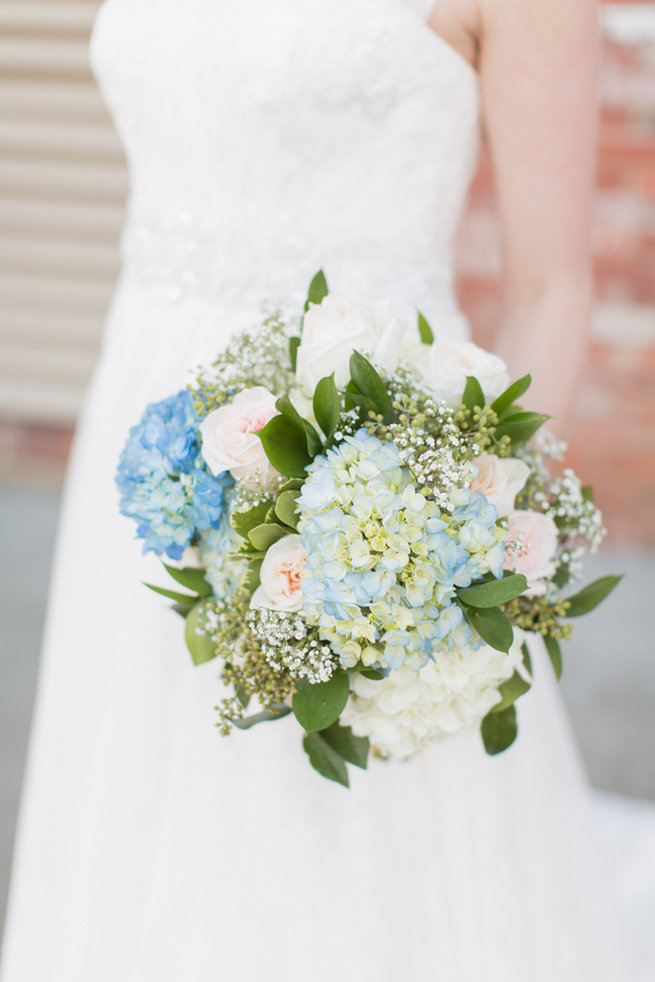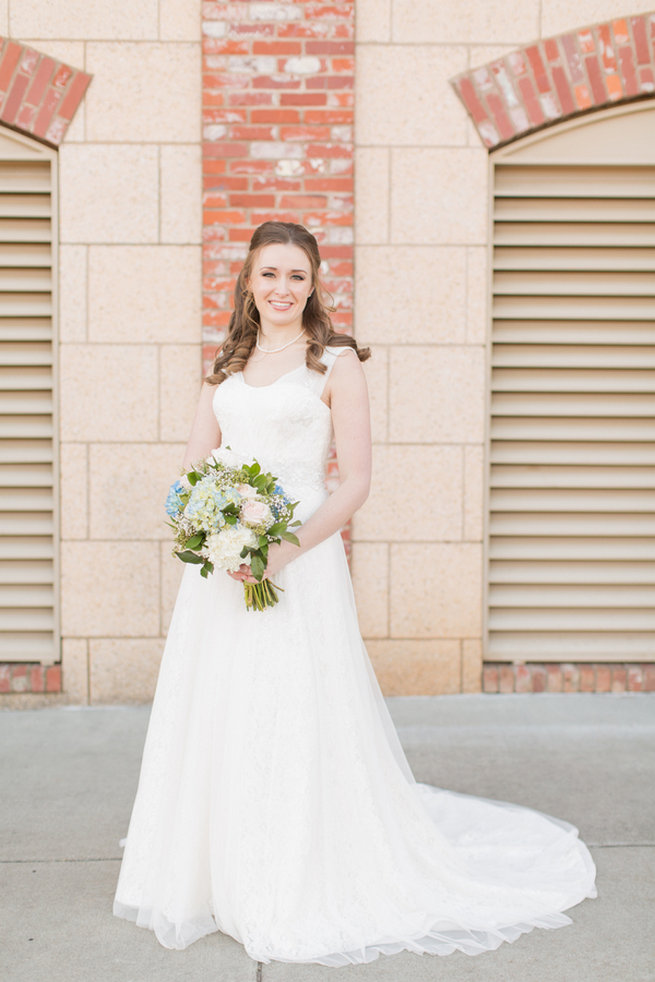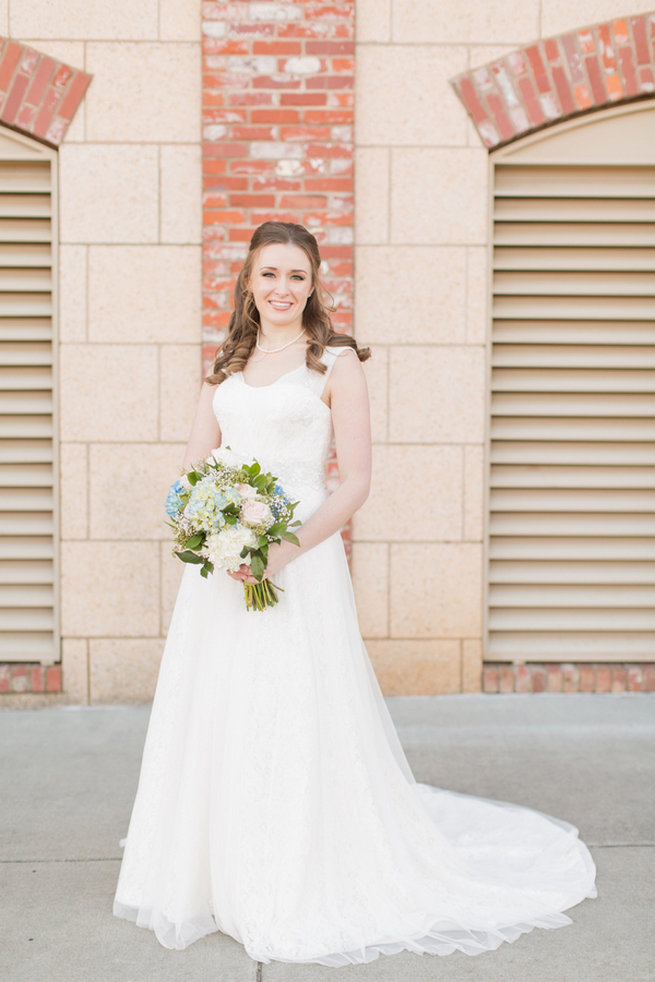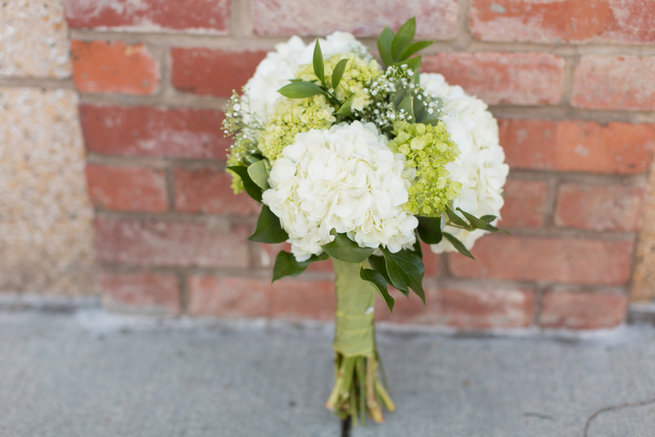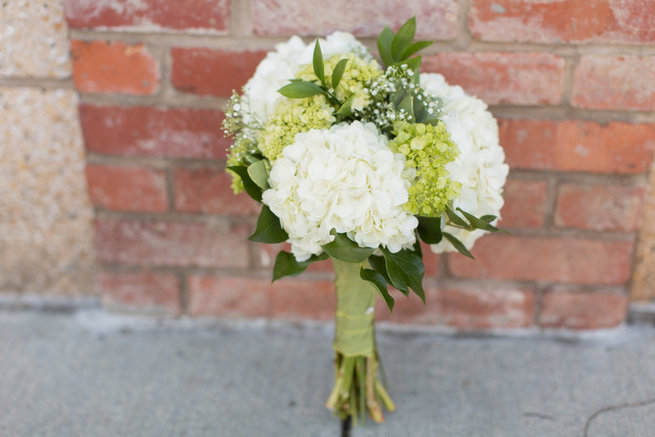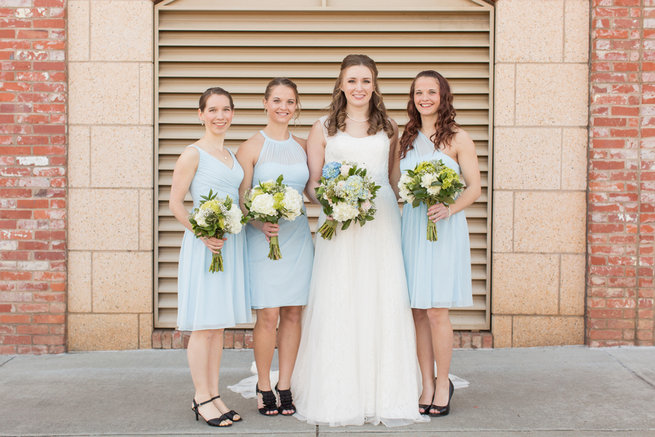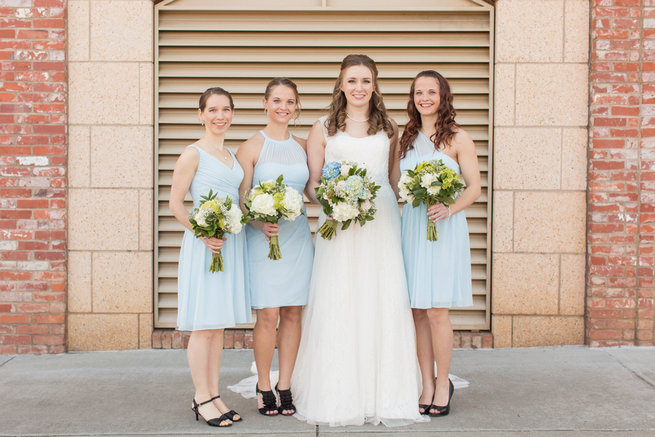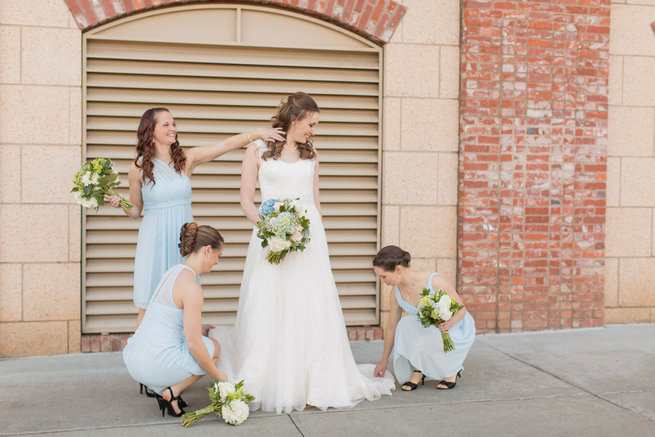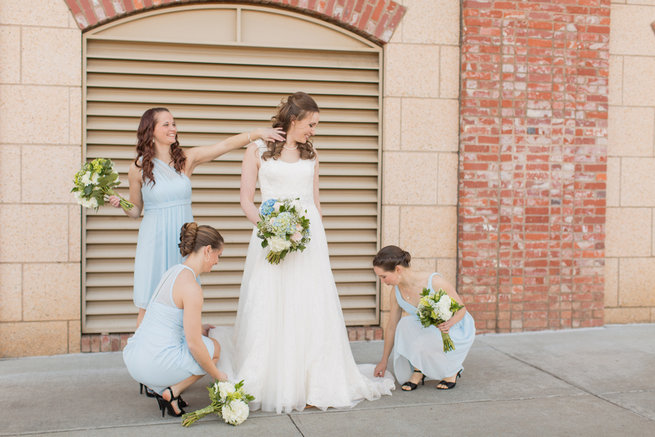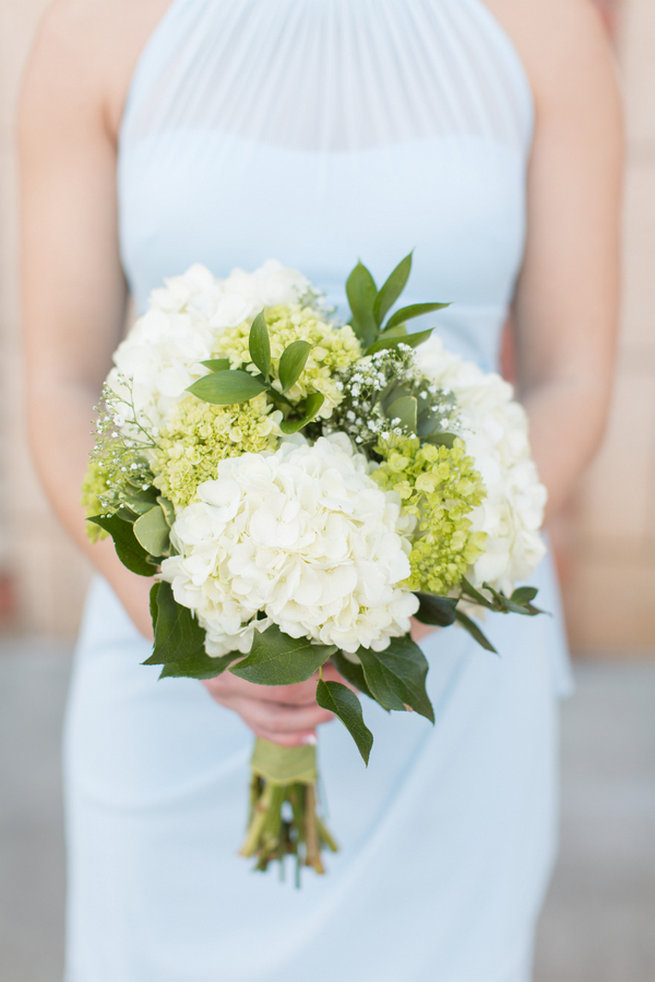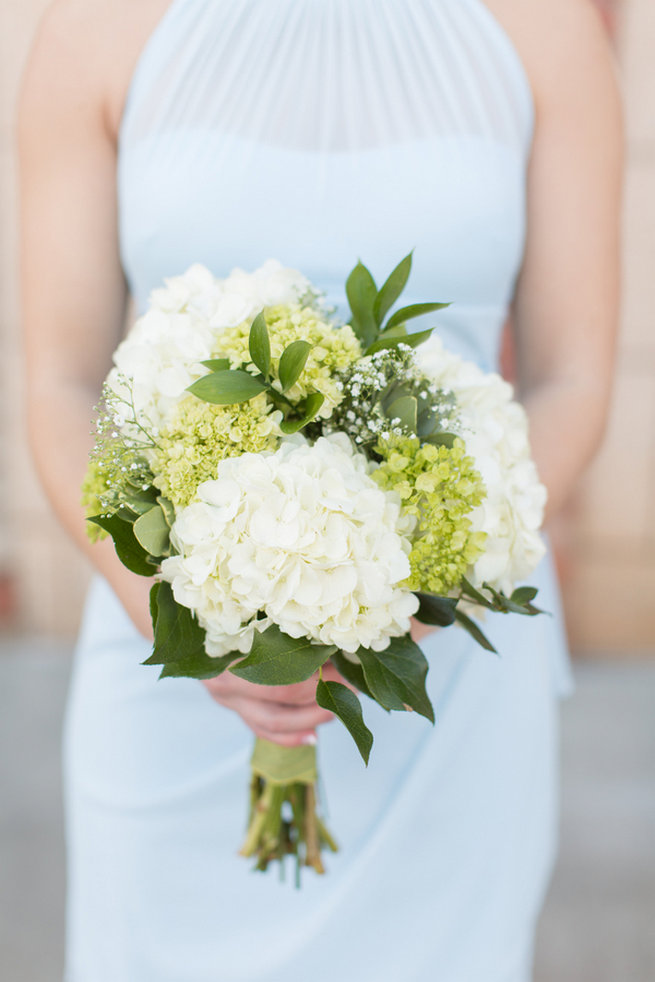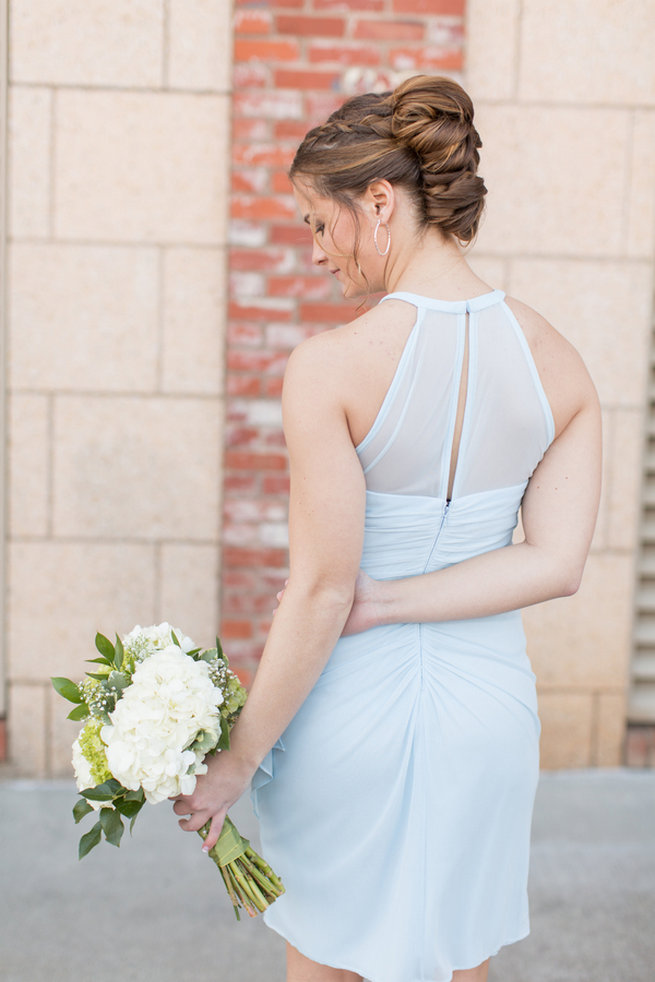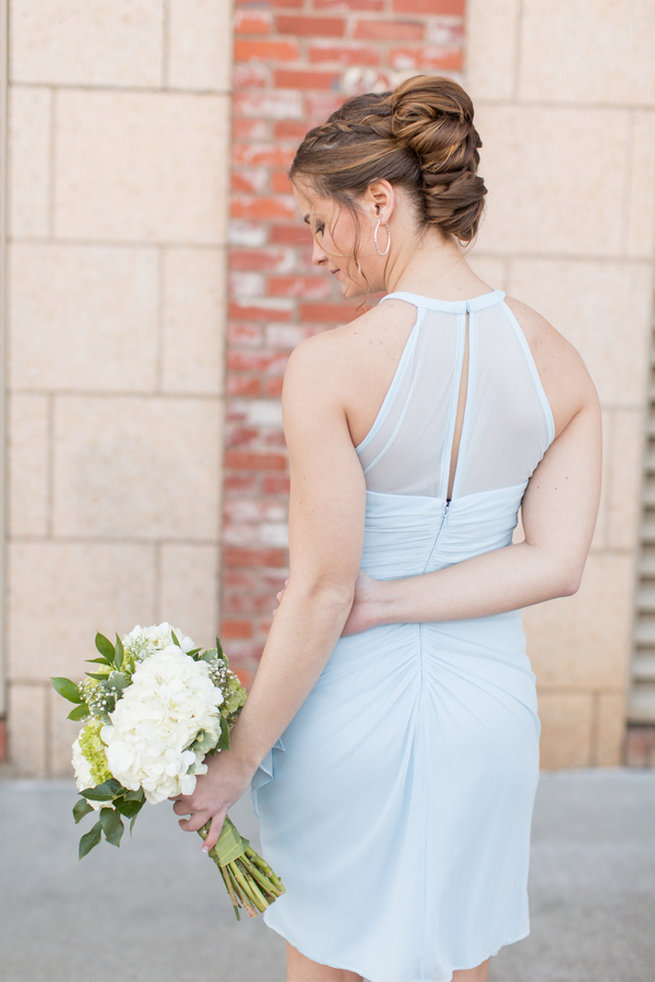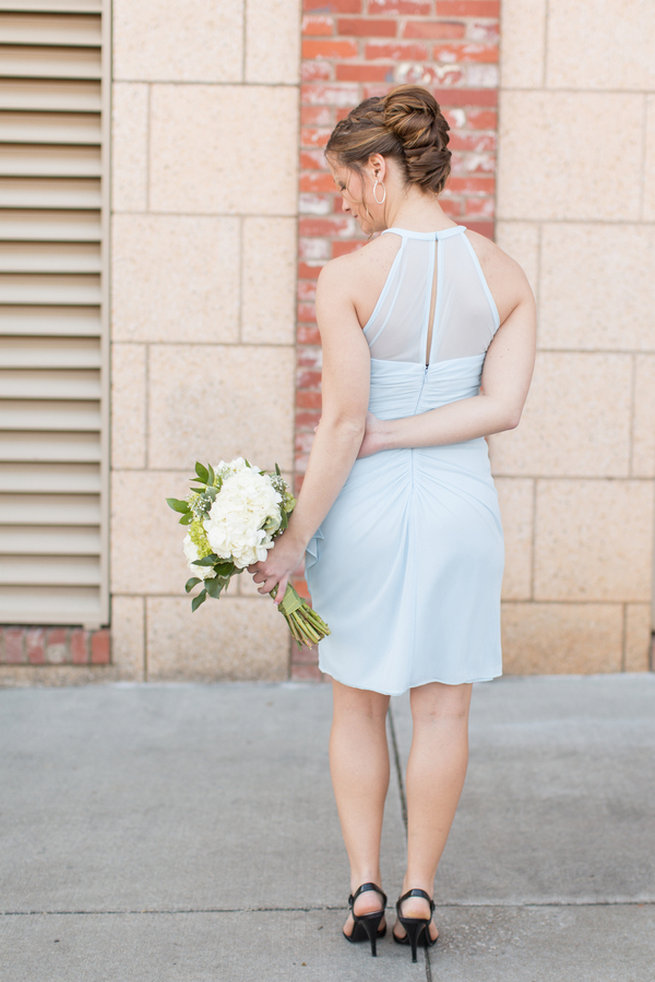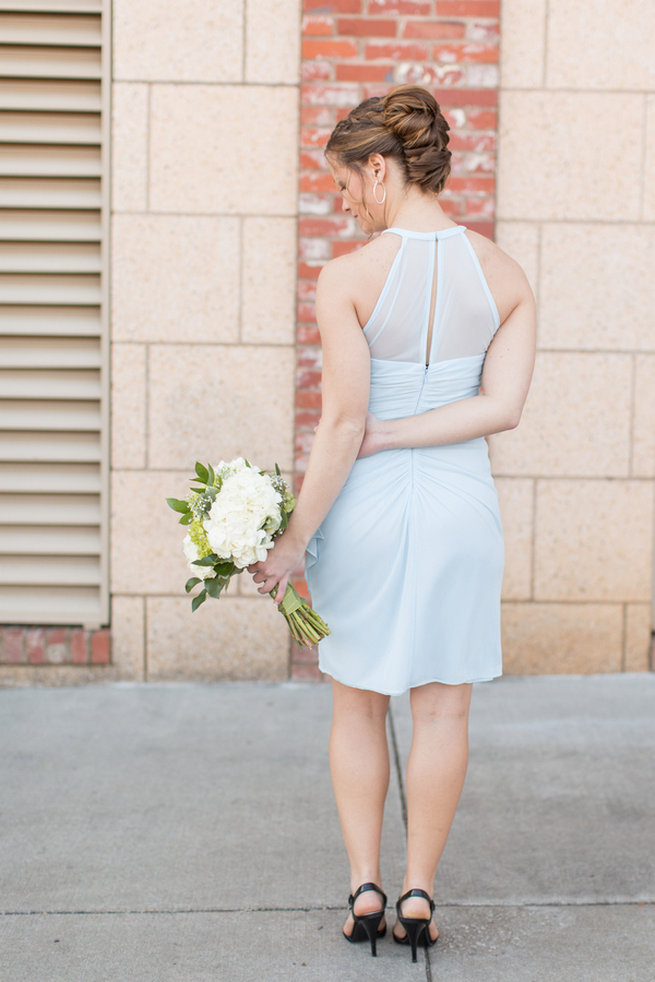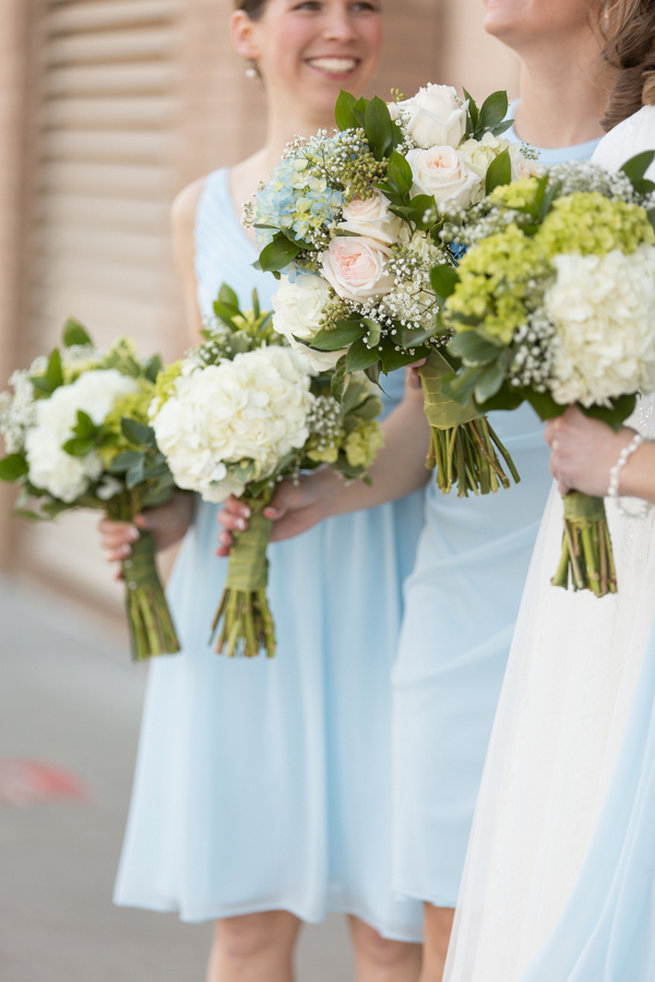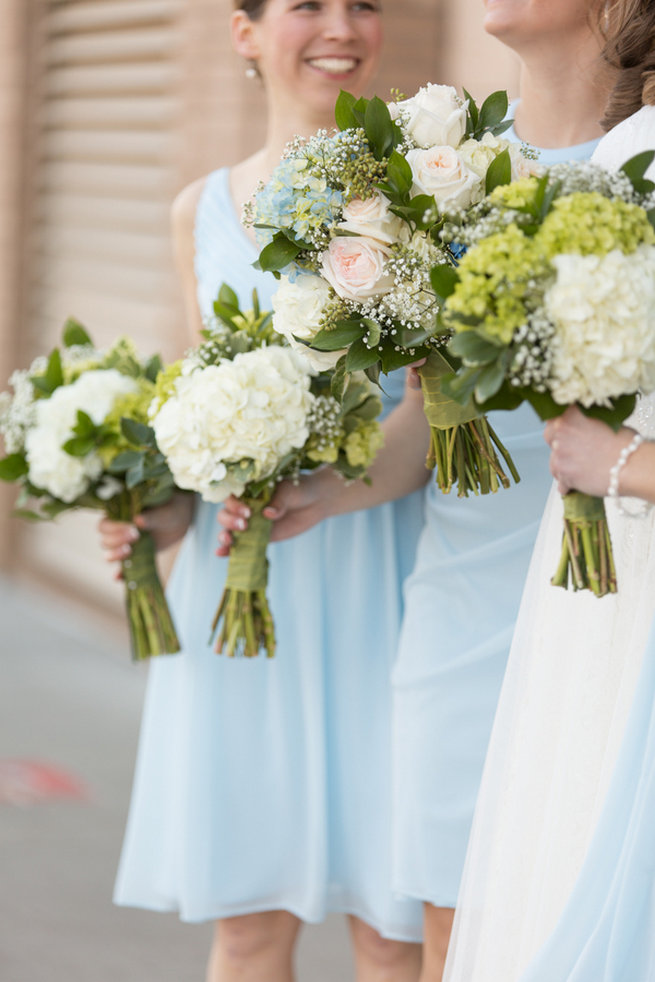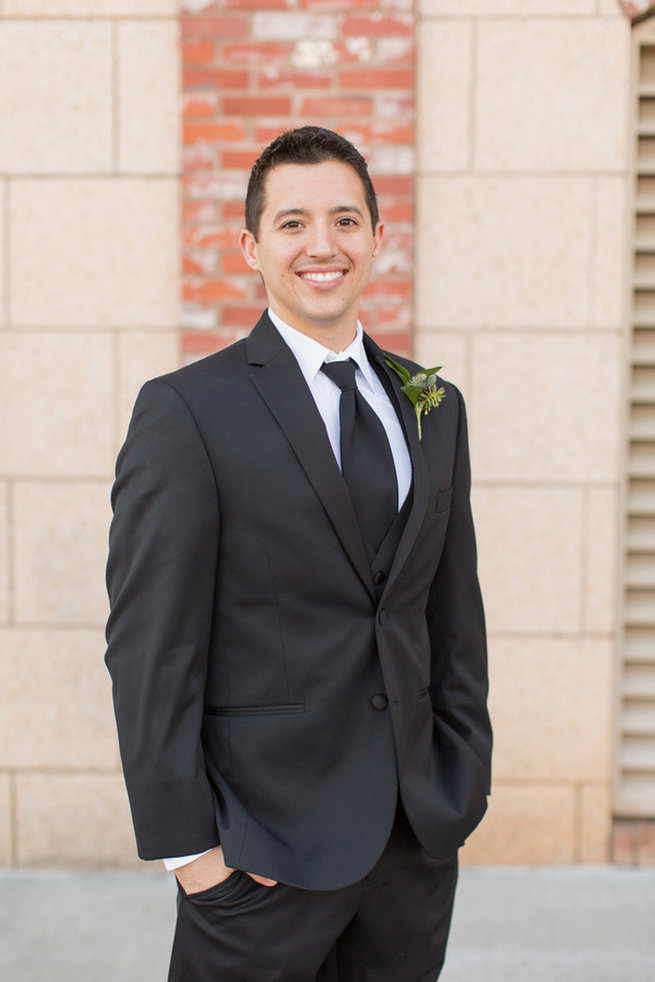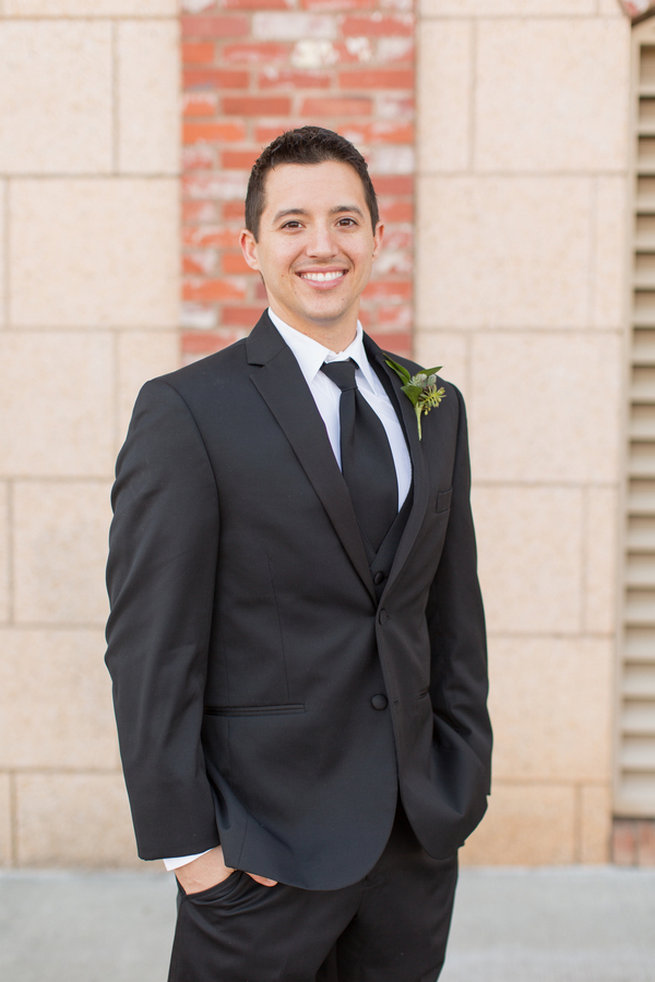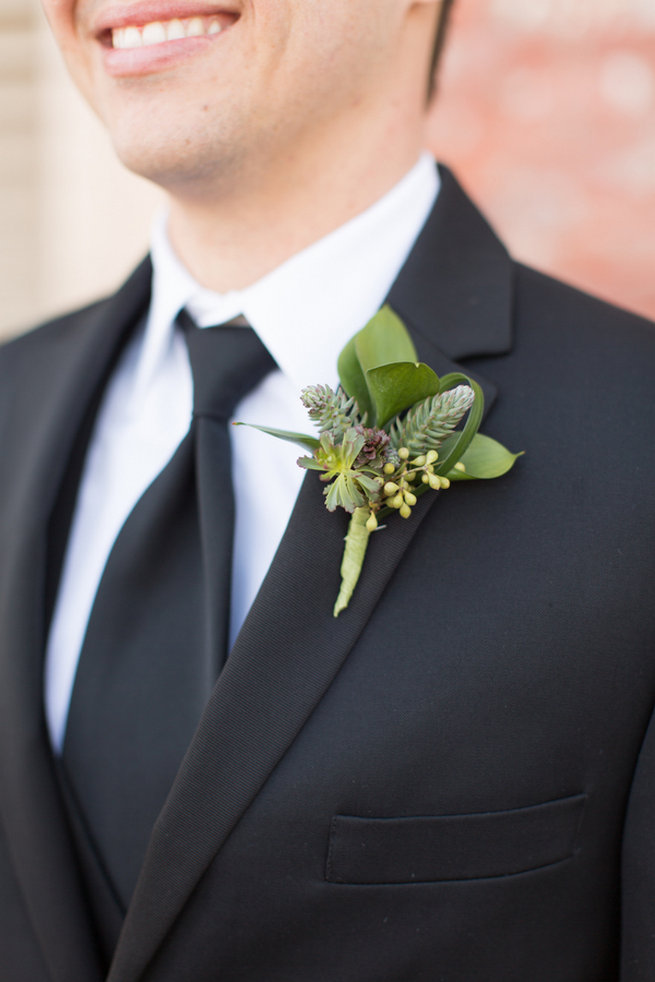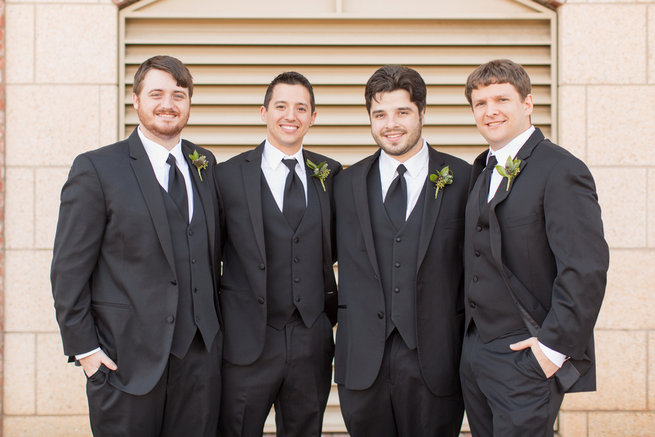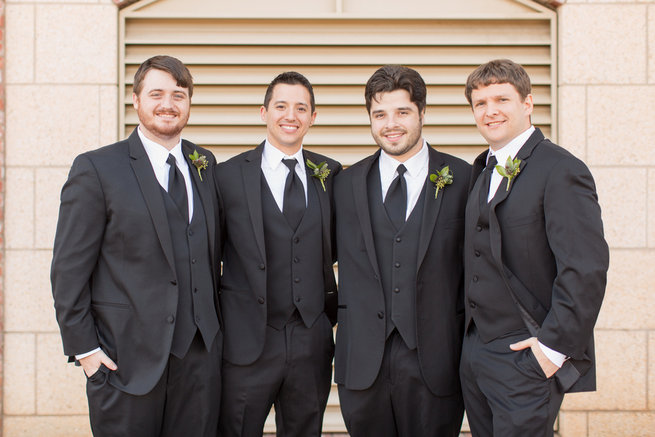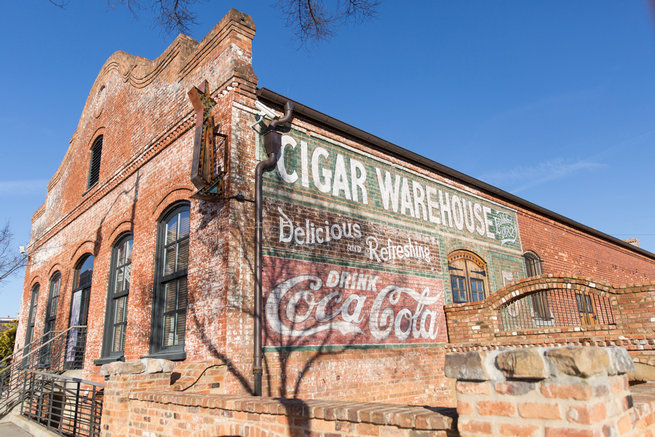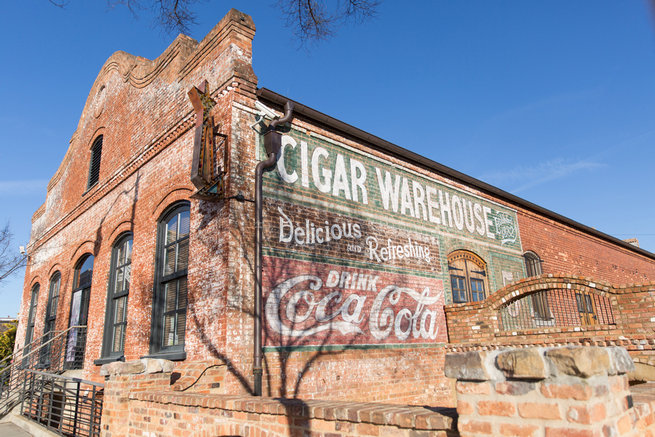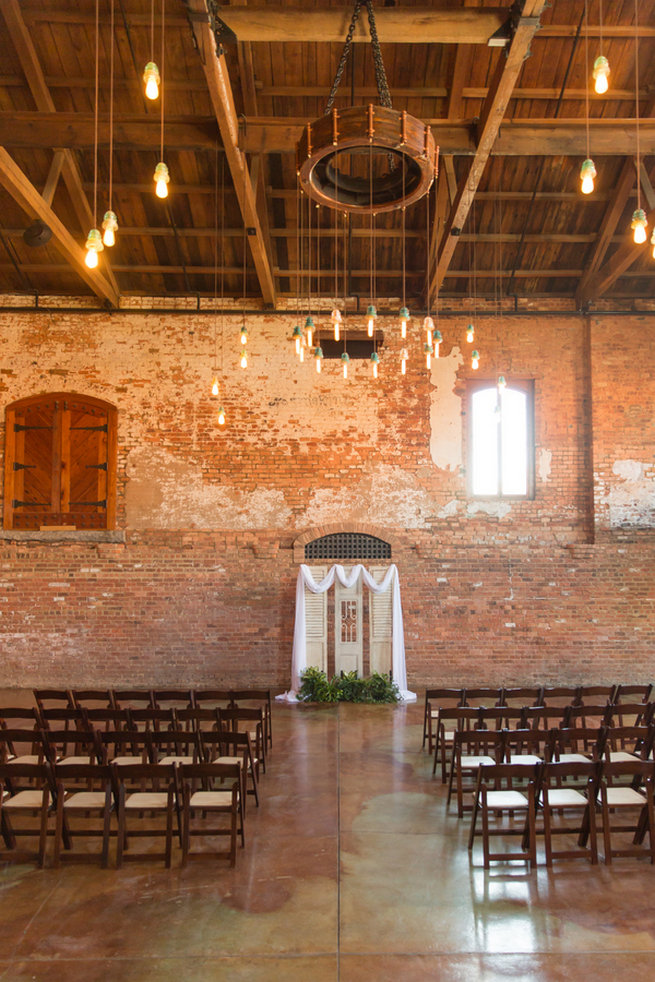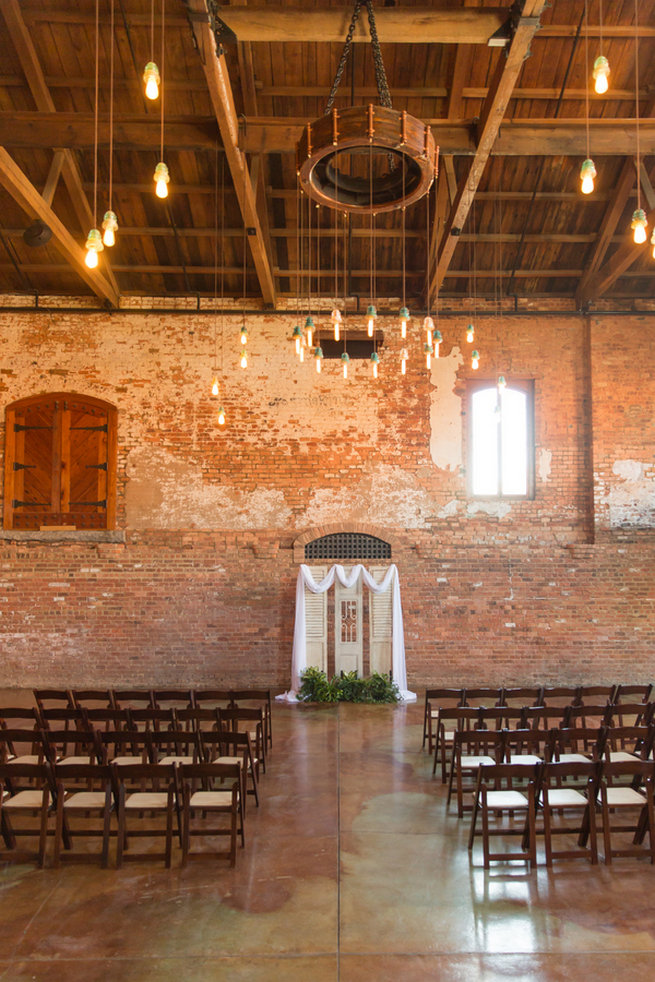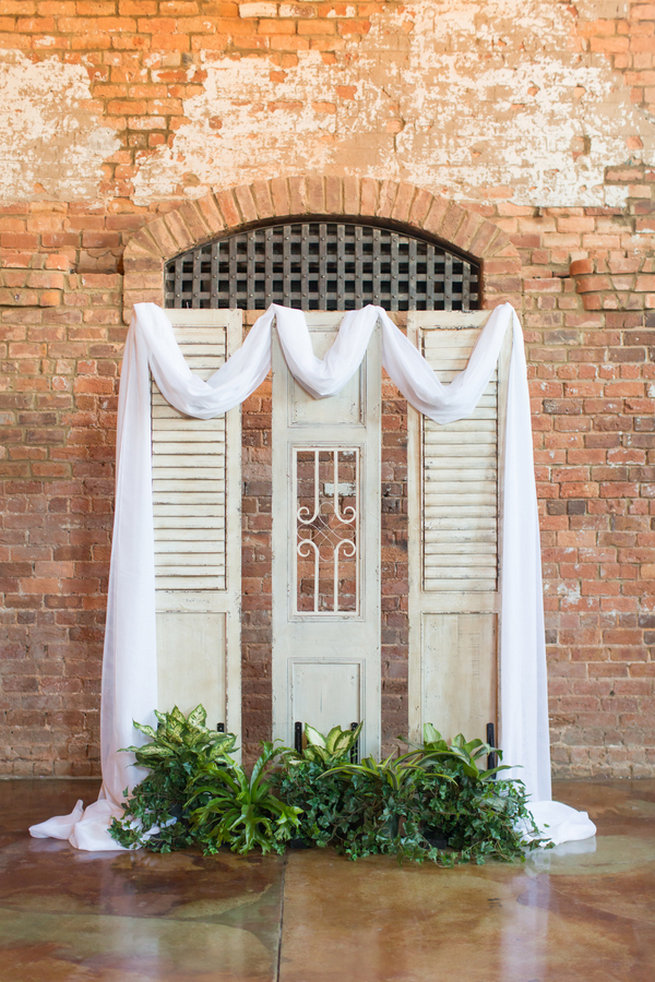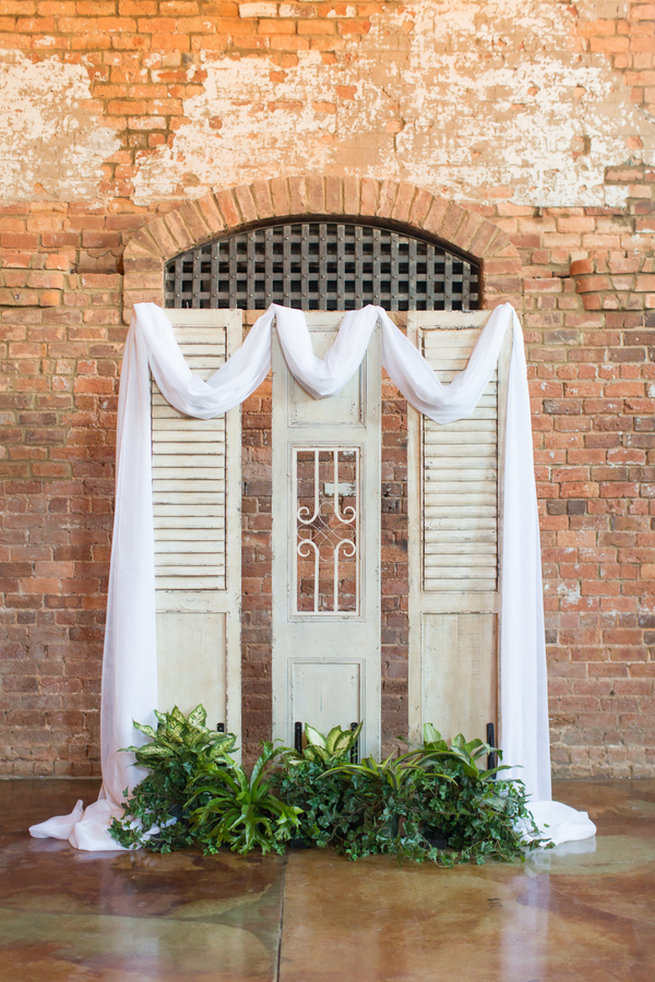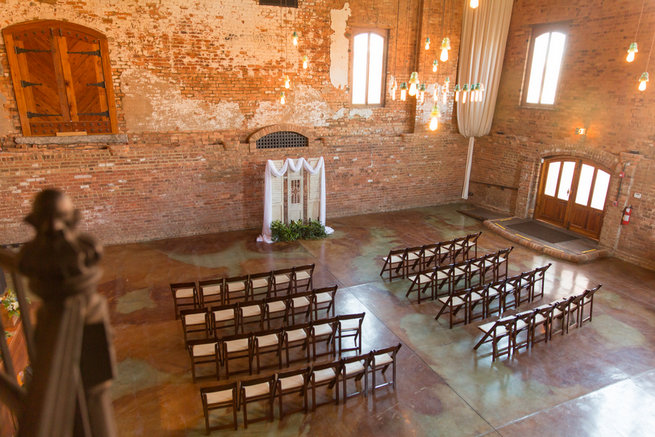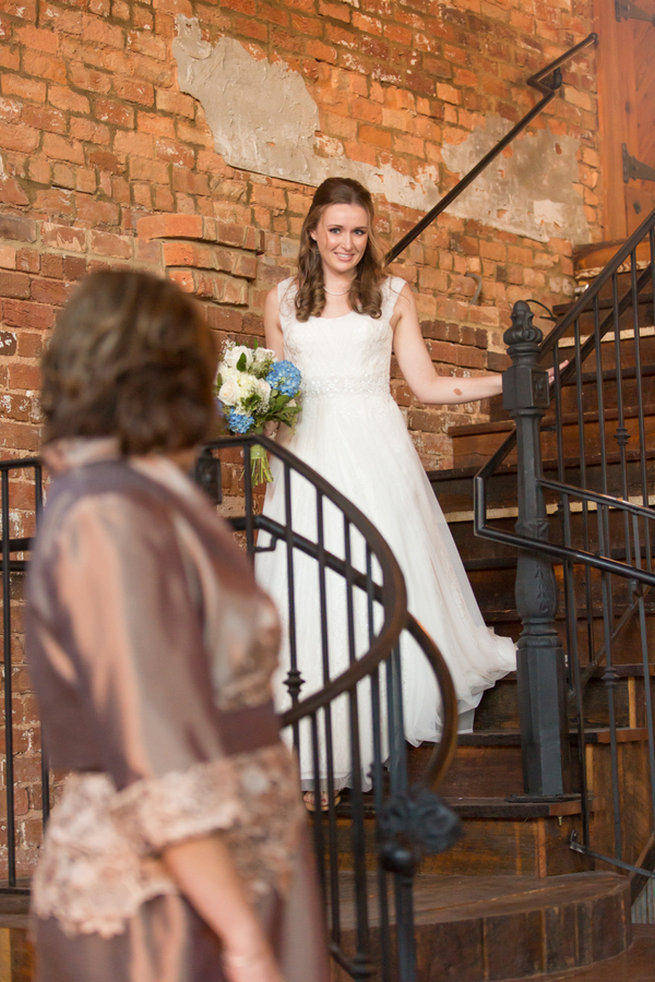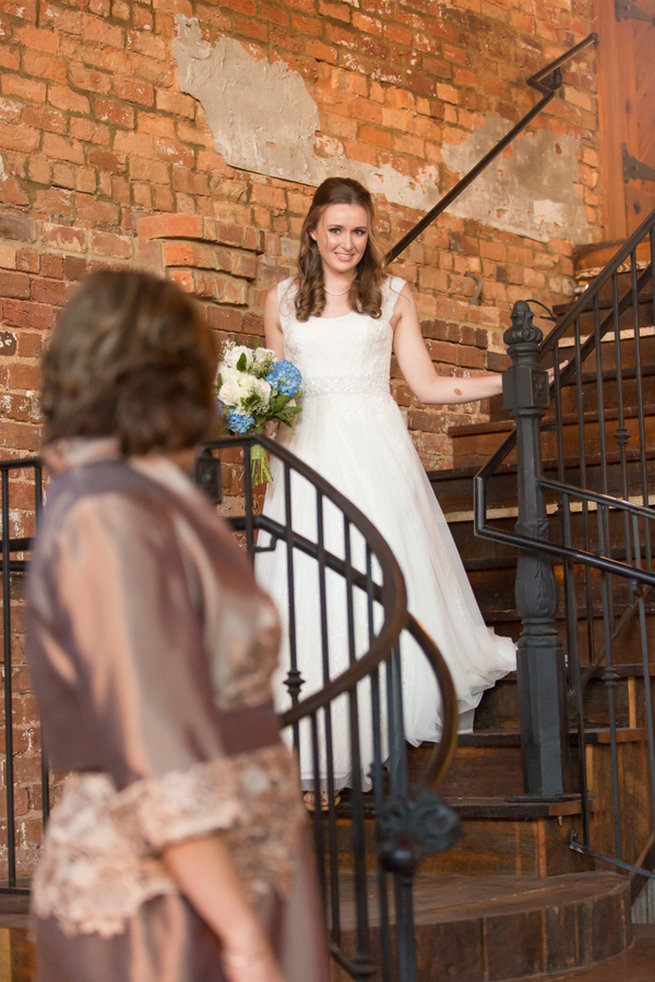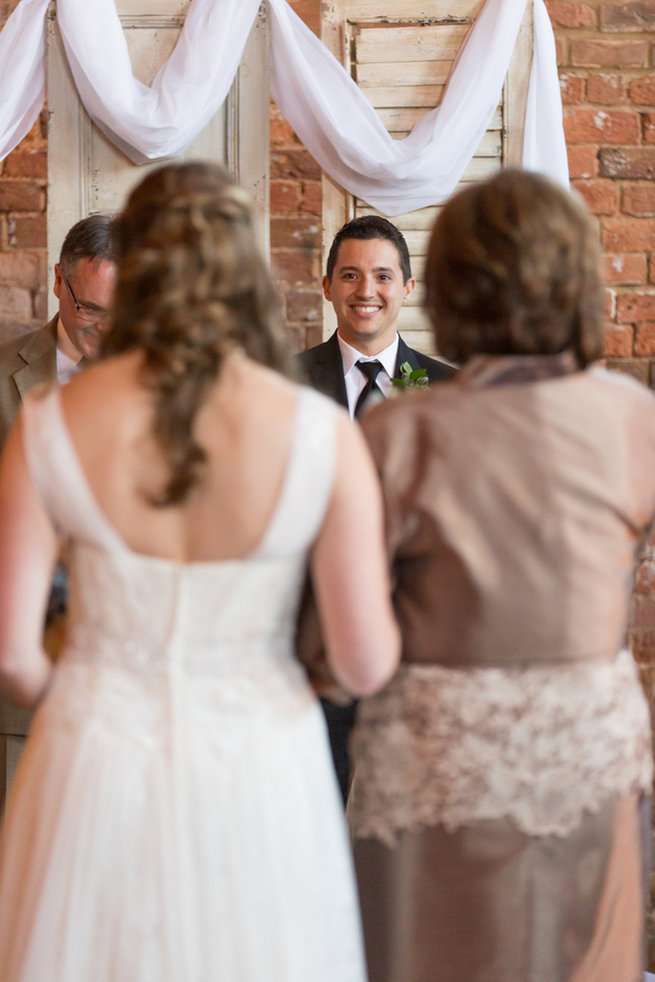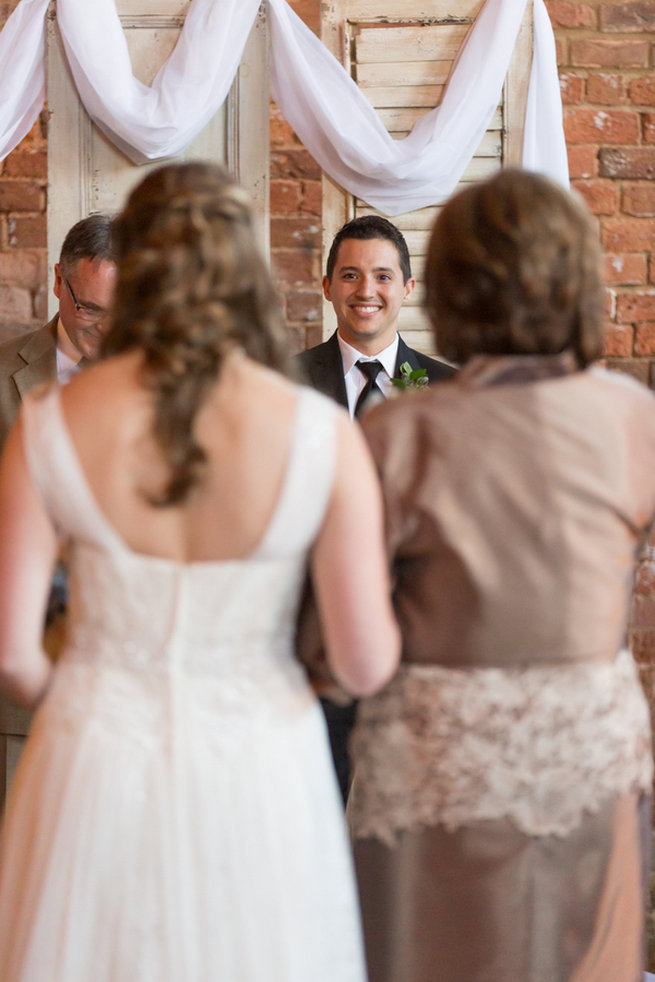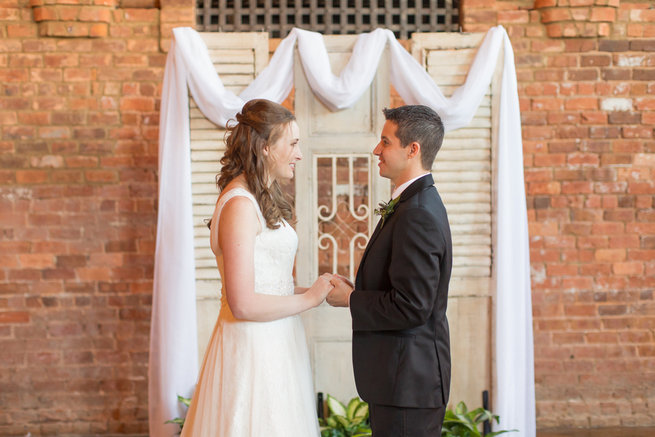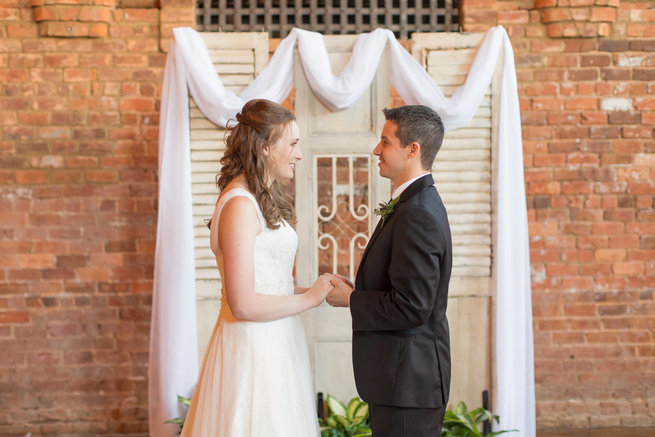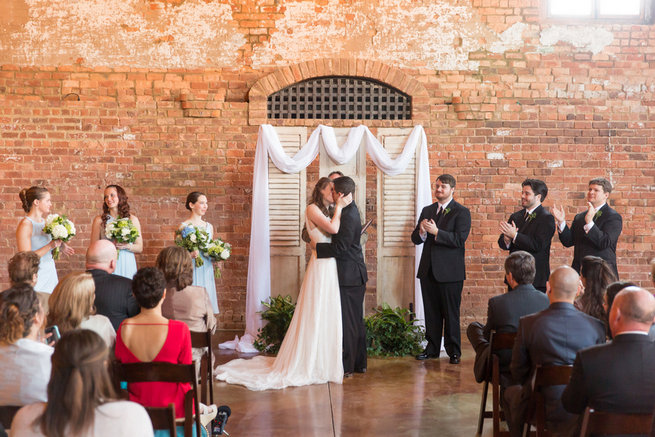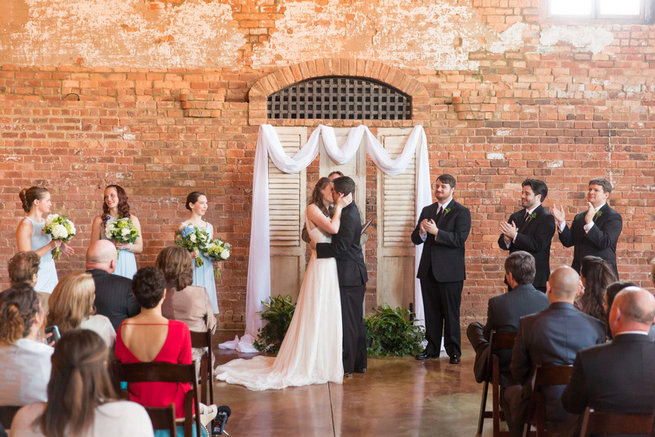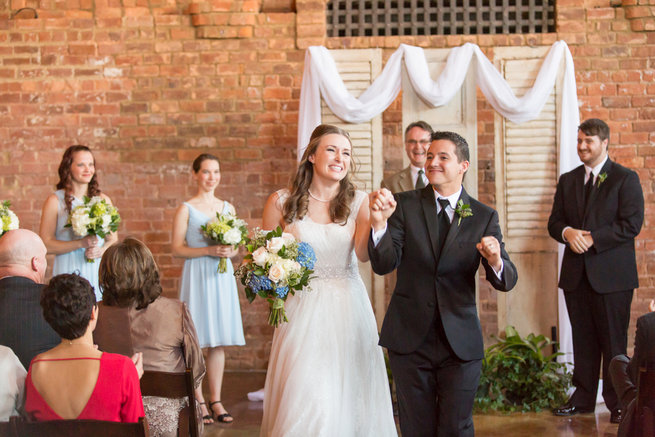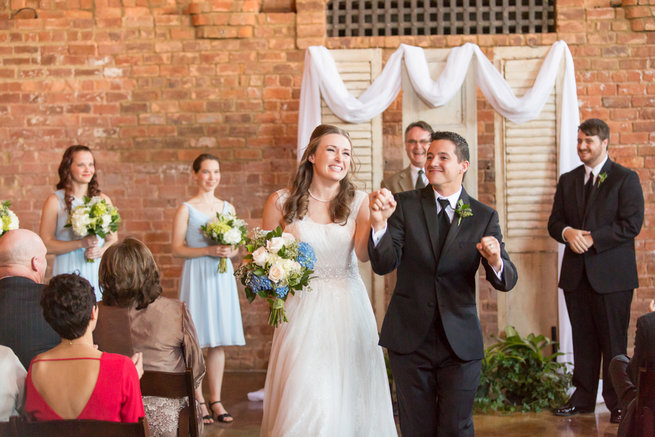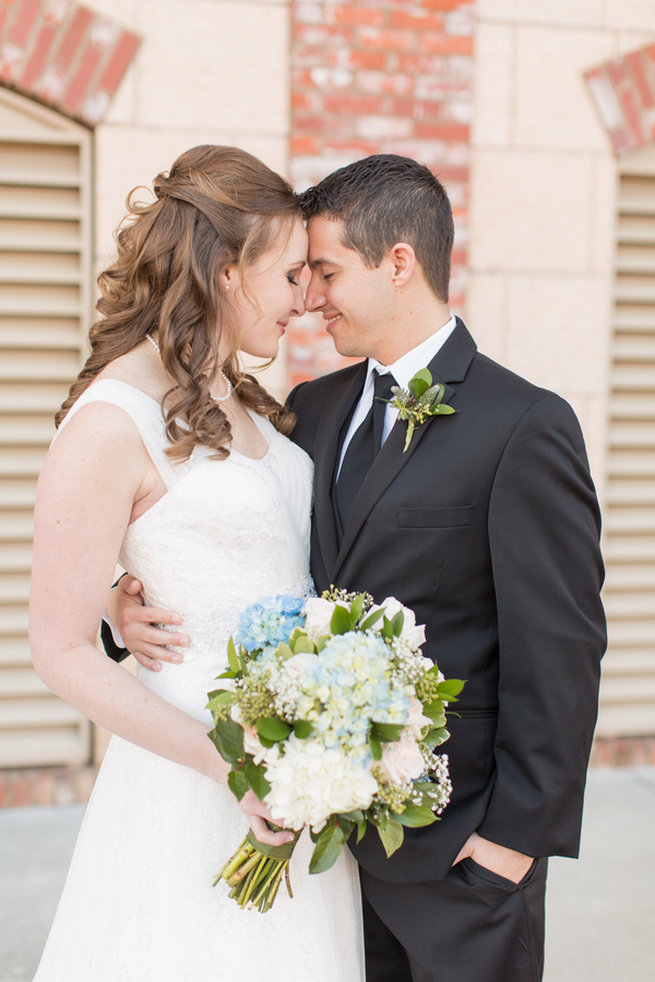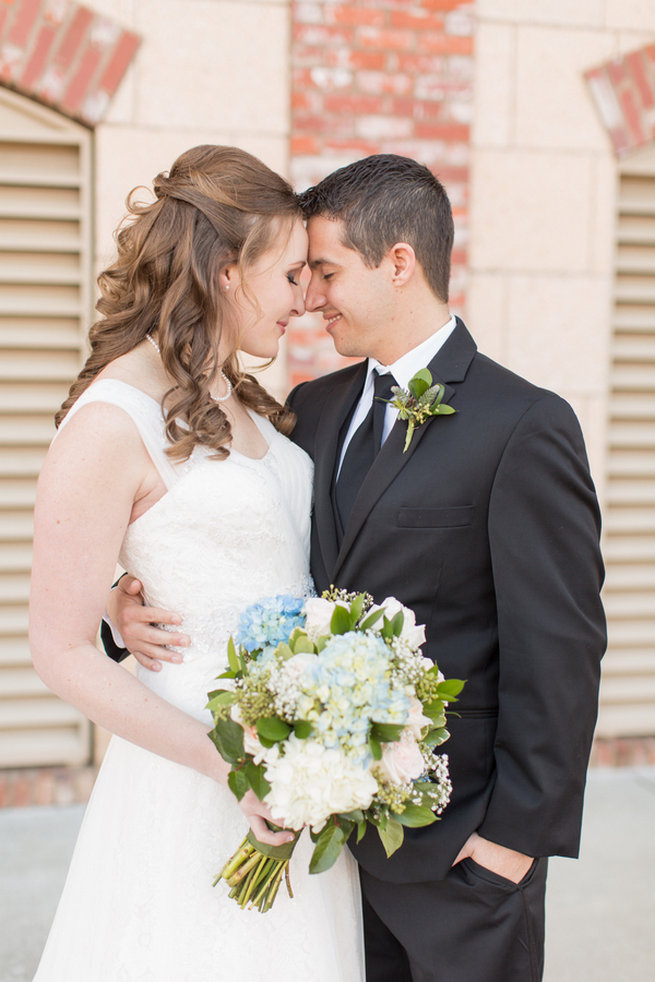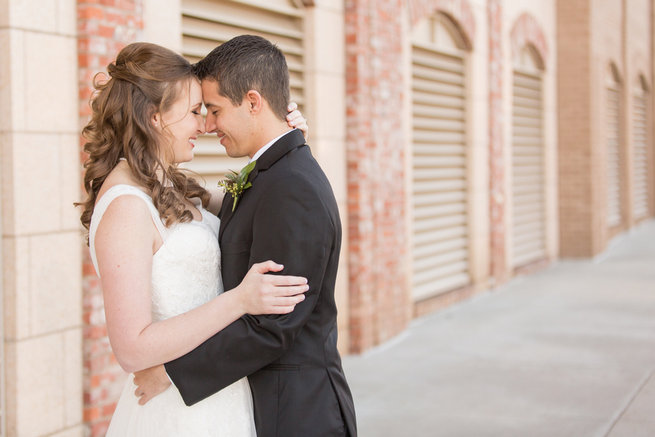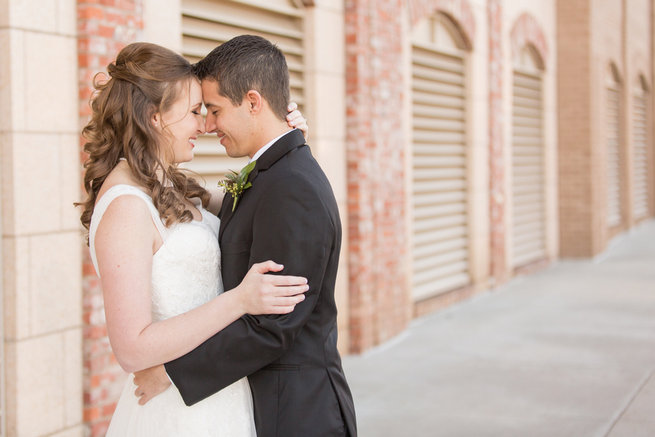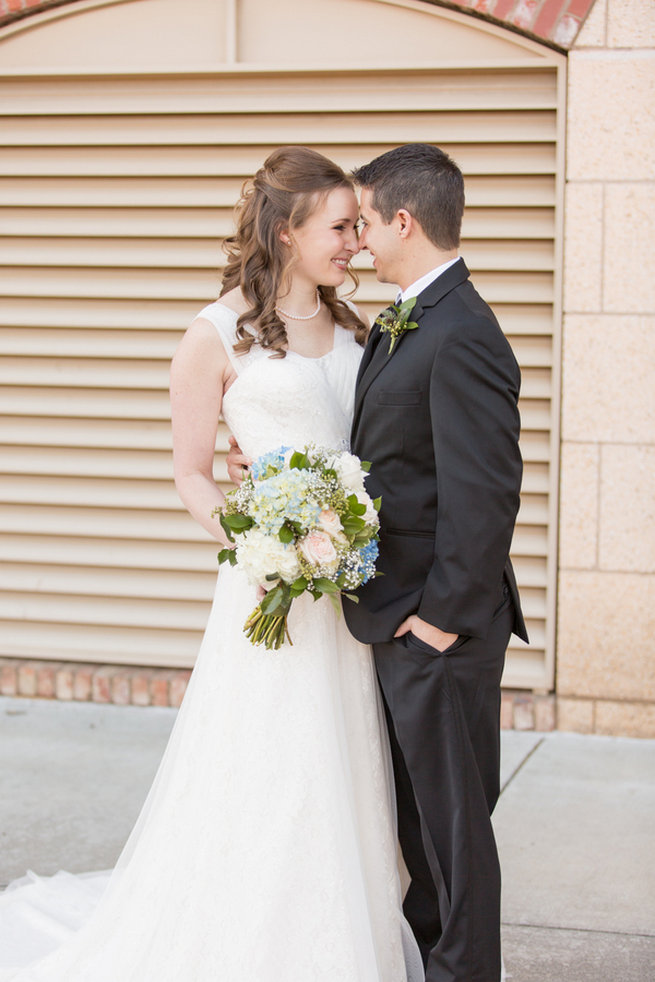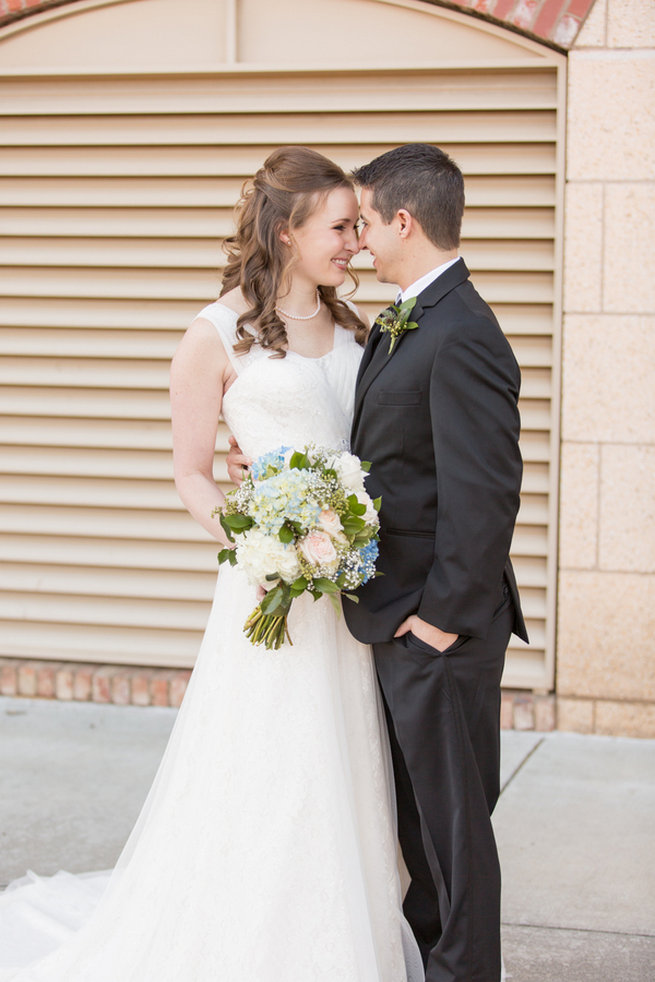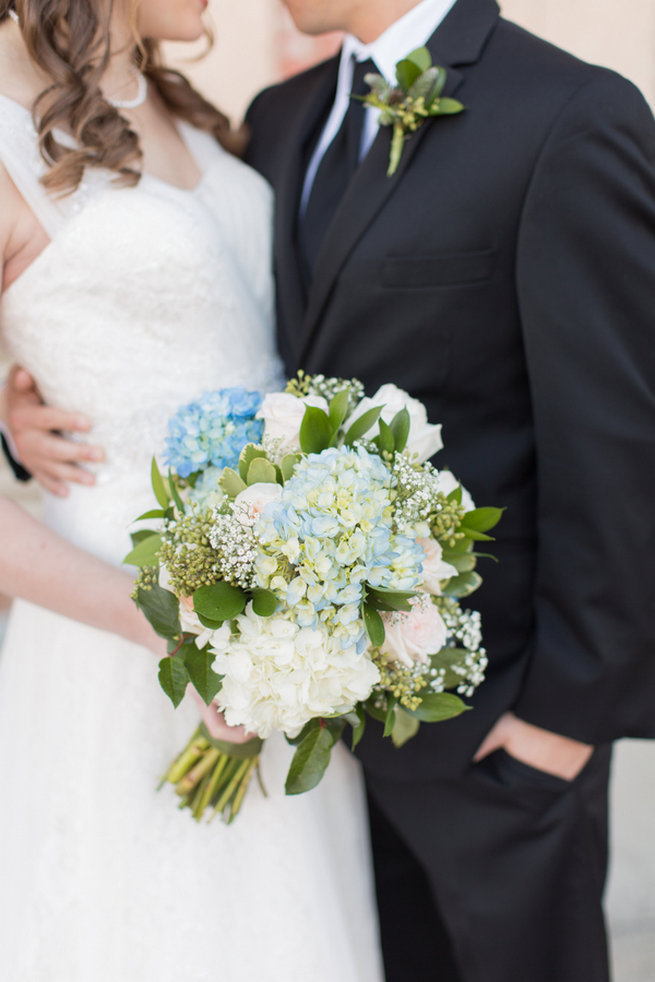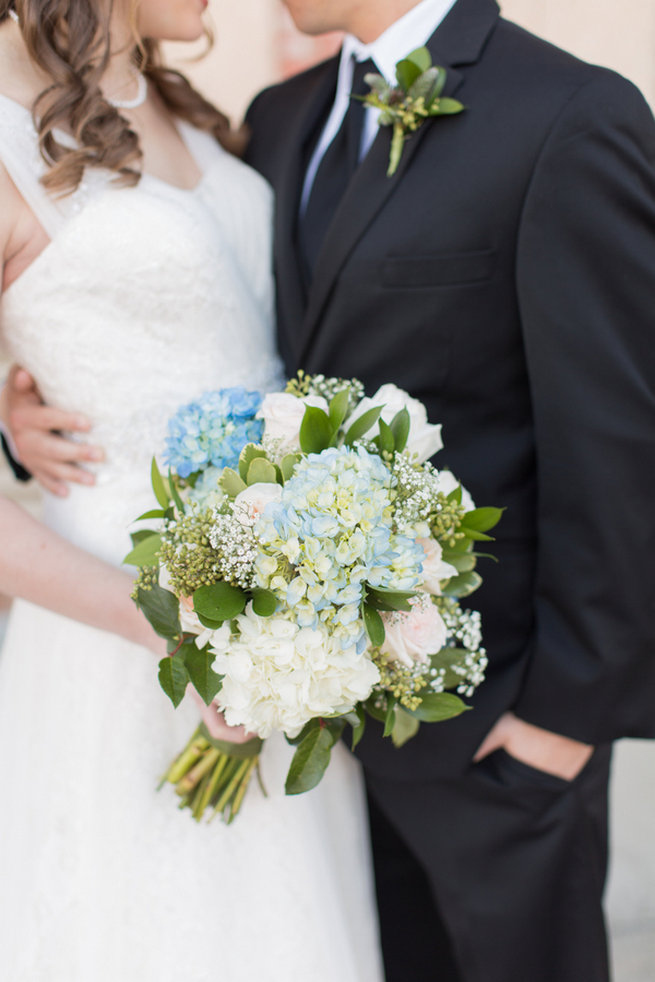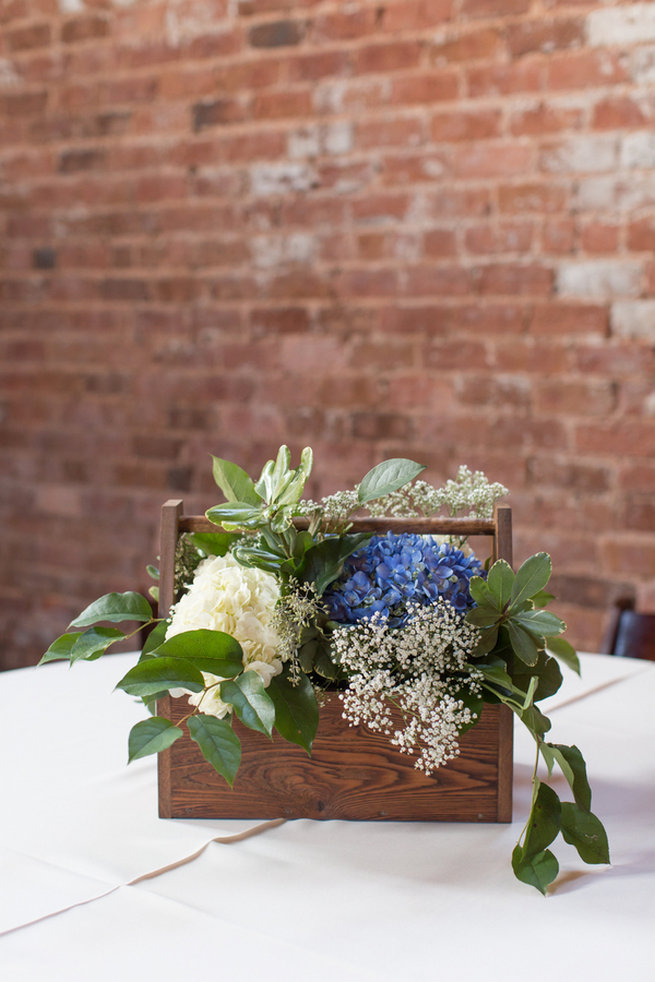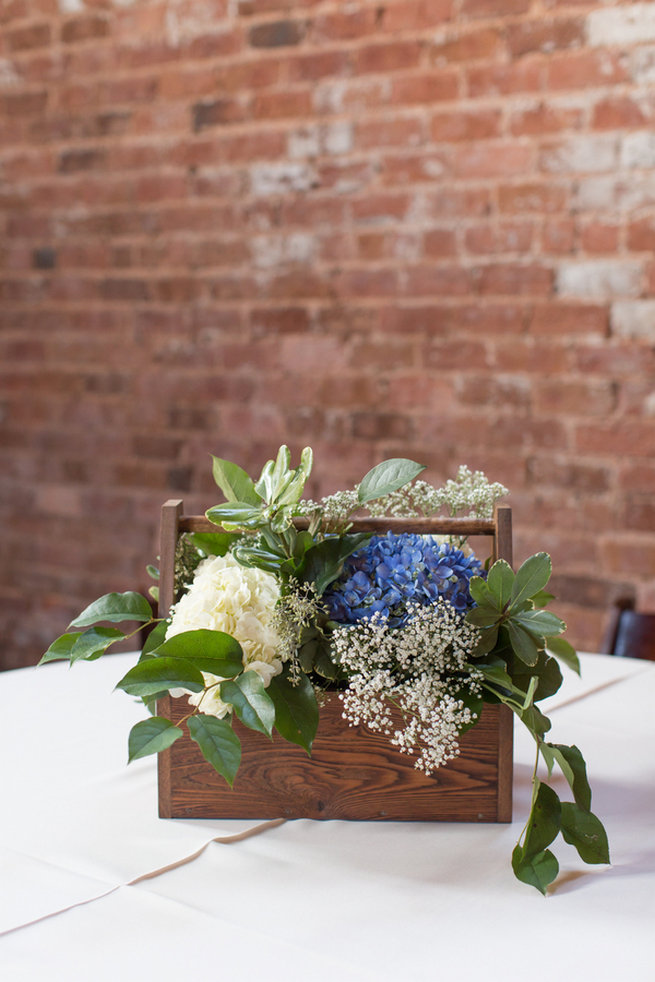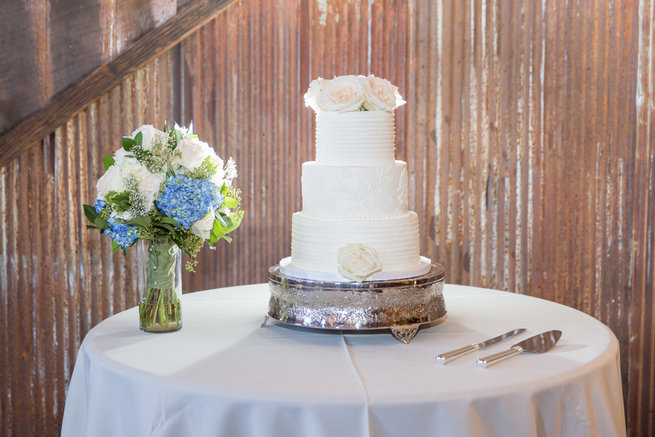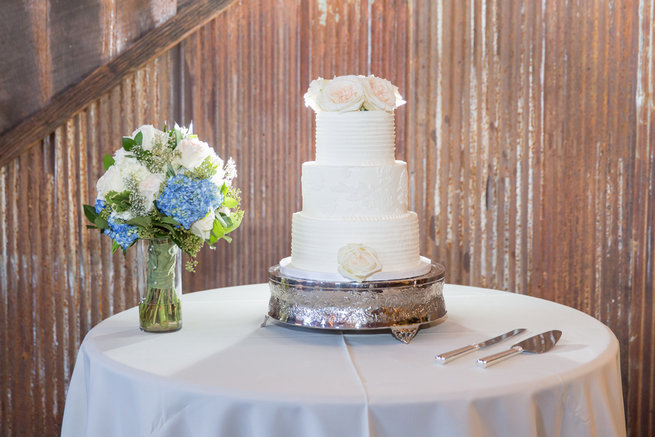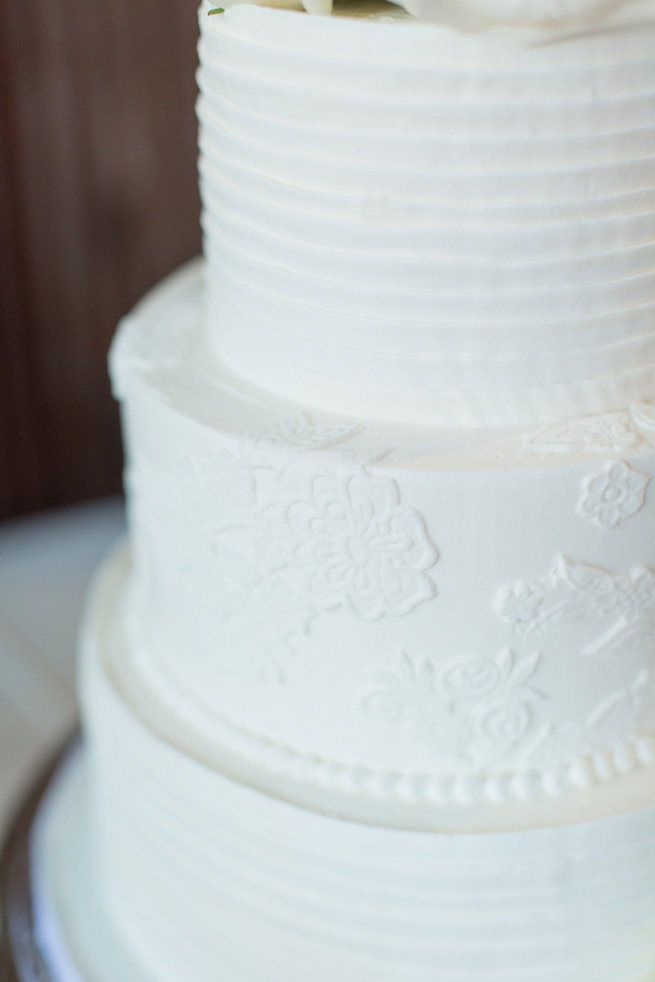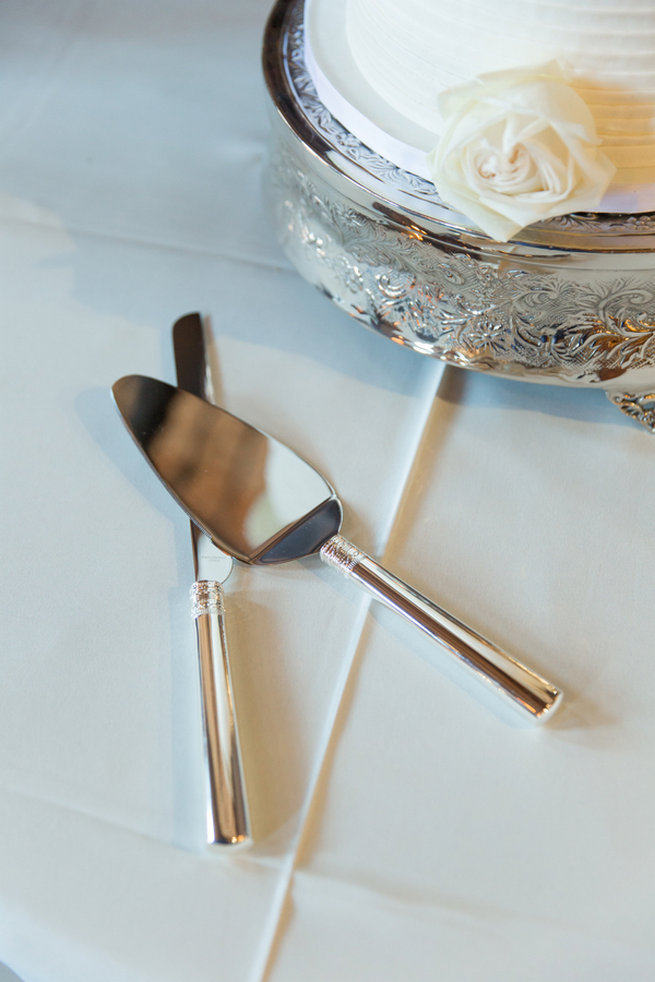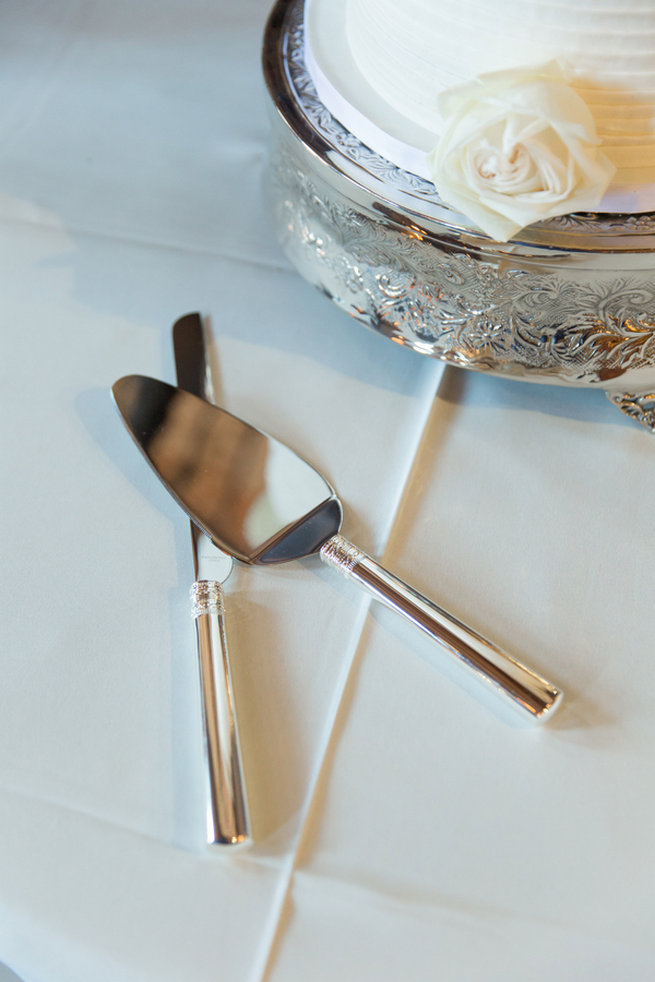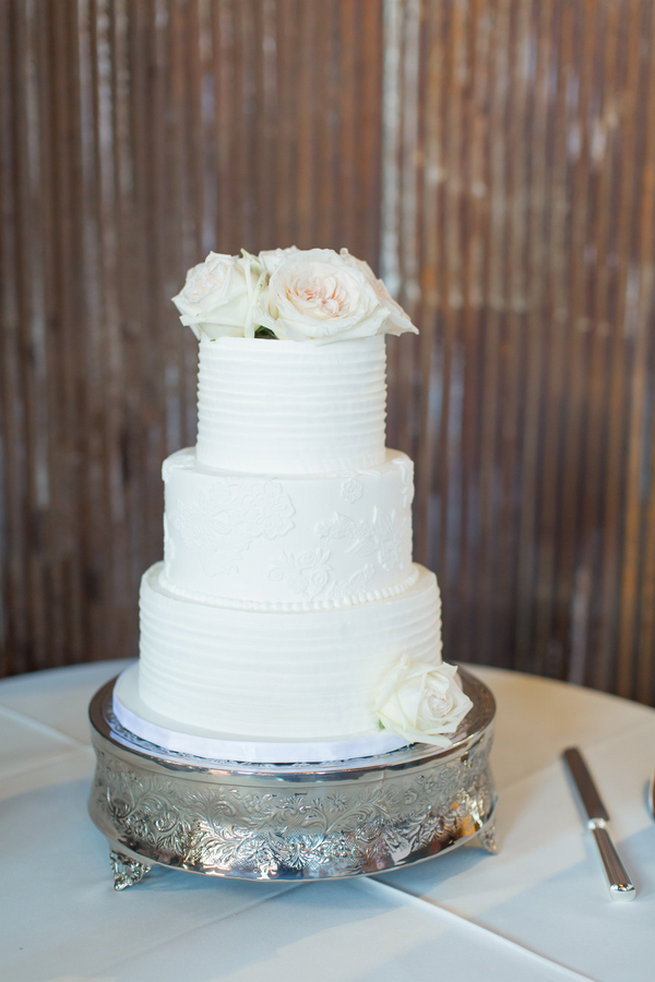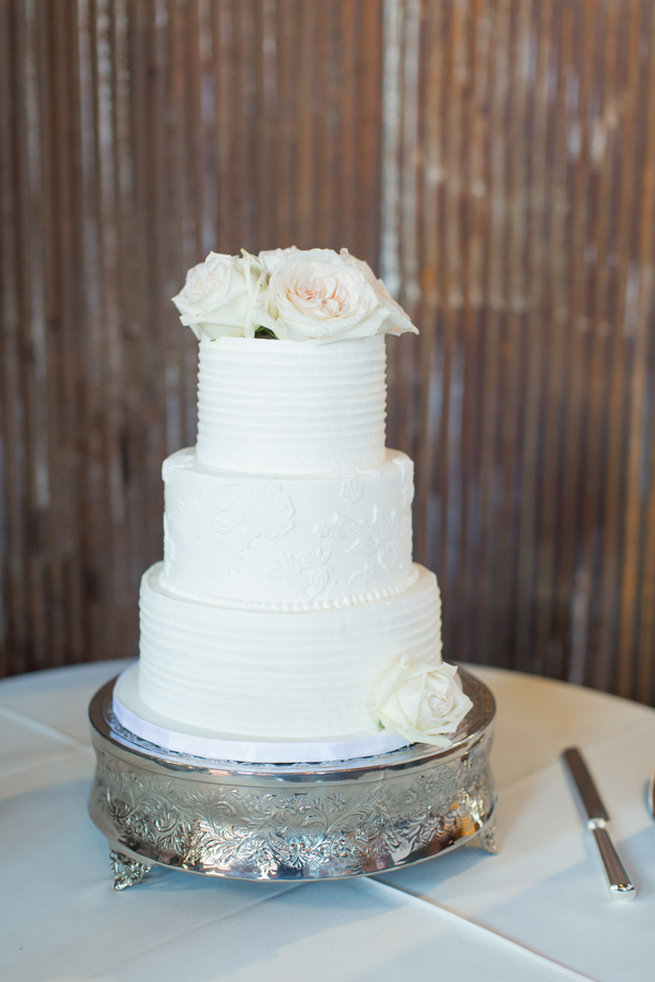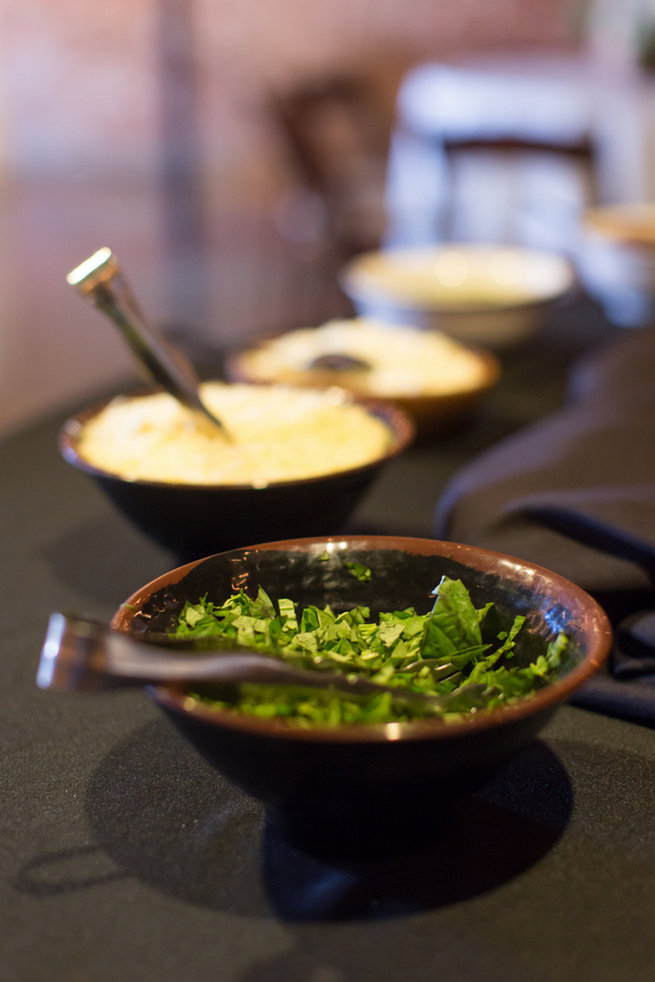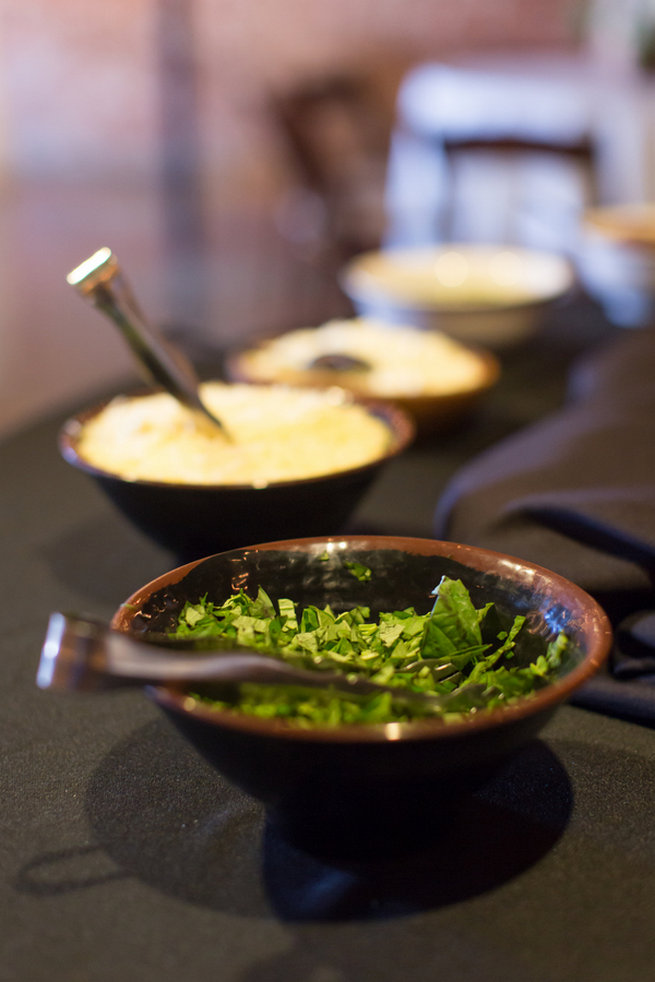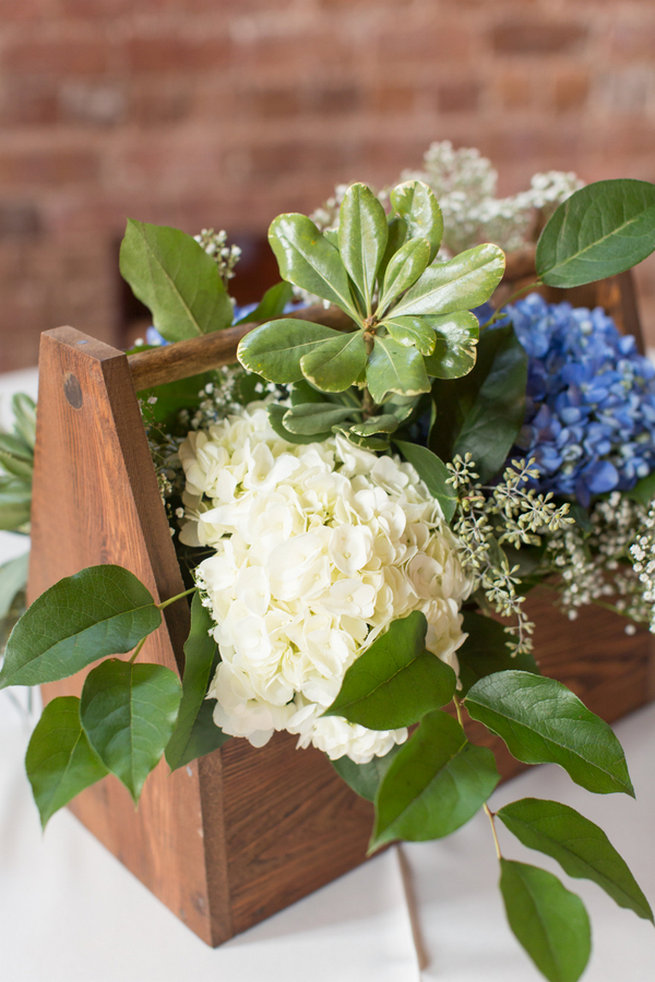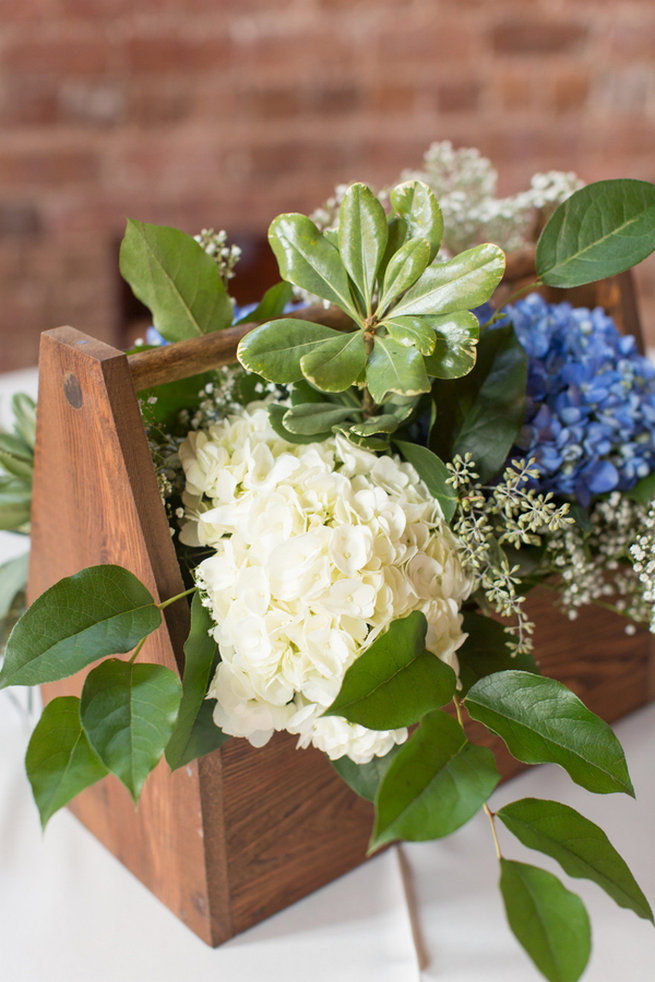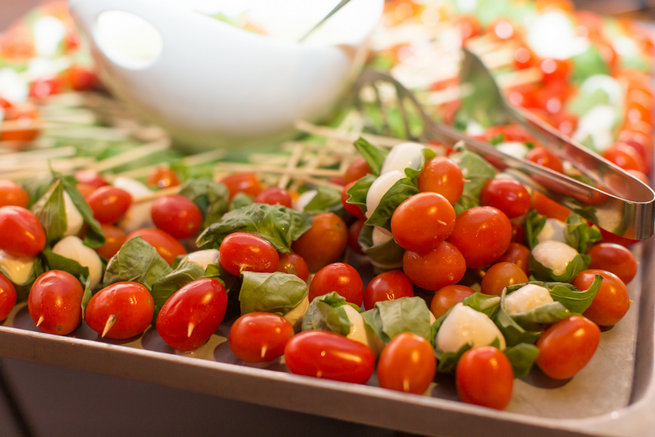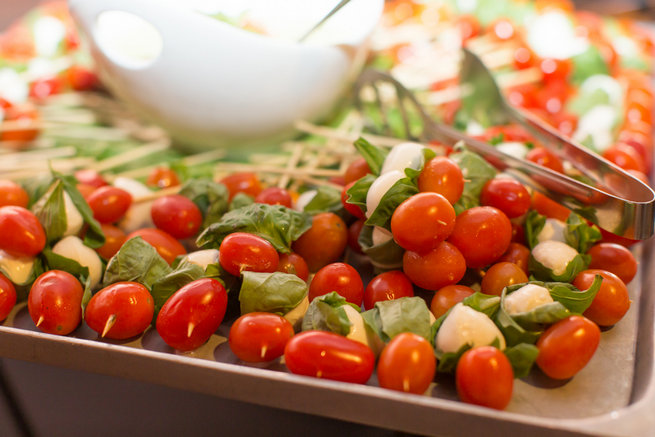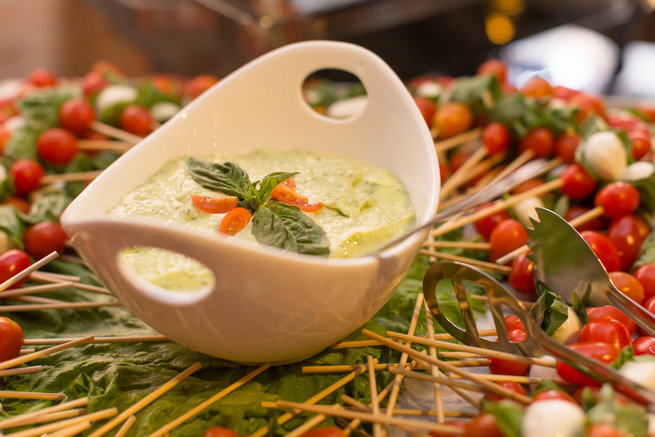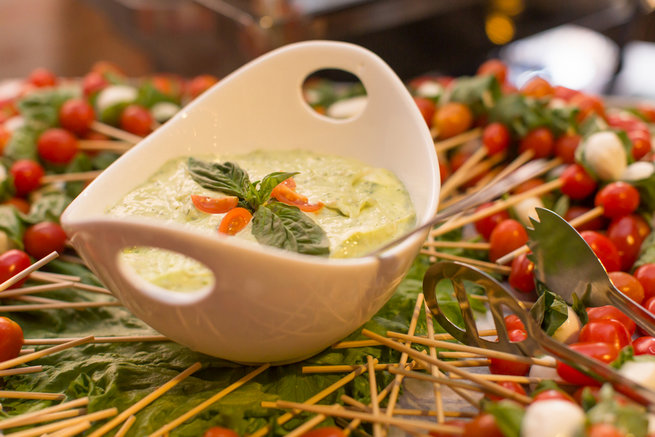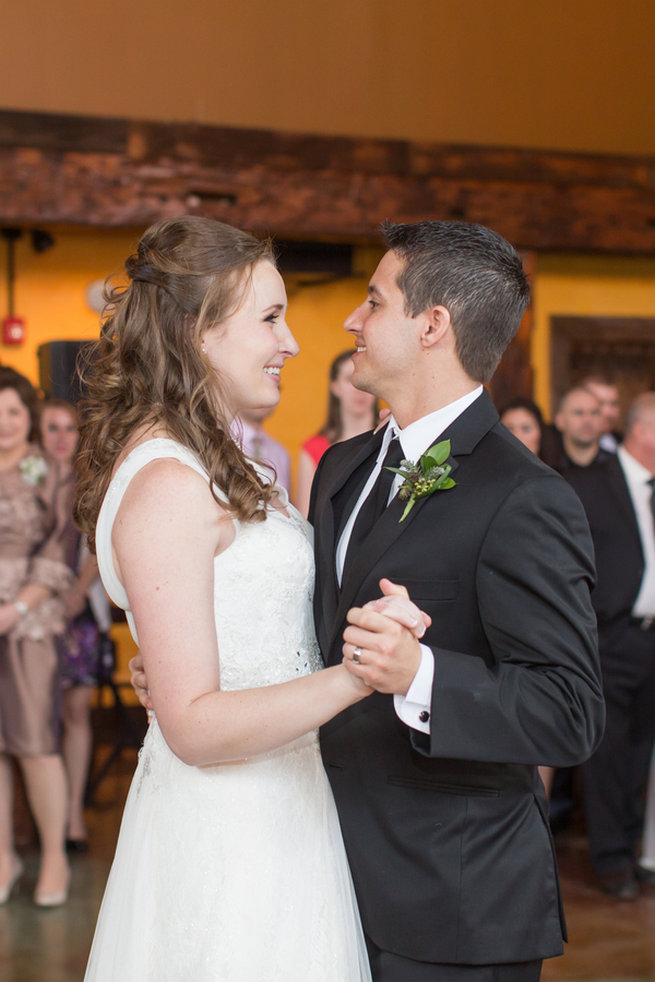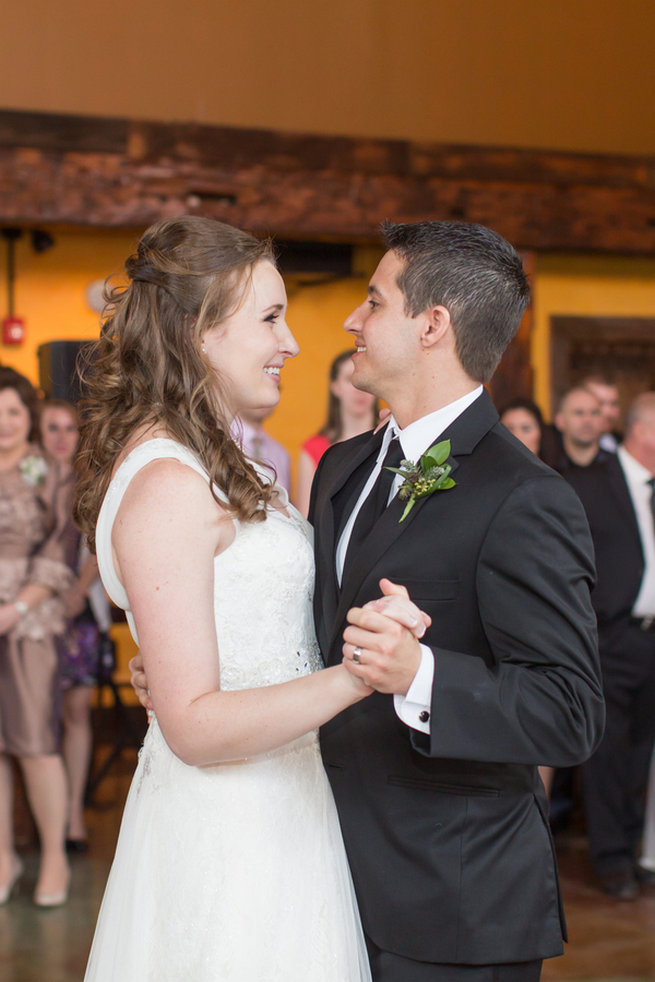 Modern Urban Wedding at Old Cigar Warehouse
Love Story: Tony and I met at a bar through the DJ, a mutual friend of ours. From there we found ourselves playing doubles volleyball together and that sealed the deal for us. Tony asked me out on our first date right after that. When we got engaged two years later, he recreated our first date down to Mexican food for lunch and a motorcycle ride. He had taught me how to ride a motorcycle on our first date. Lastly, he took me to our special spot down by the creek where the water flows over the rocks and there's wisteria blooming in the springtime. He proposed just as the sun was setting and he had strung lights through the trees surrounding us! Every spring when I see the wisteria blooming around town, I will think of that day!
Wedding Dress: My dress was a beautiful creamy white color with lace overlay and pearls on the bodice. It was the 5th dress I tried on during a spur of the moment shopping trip with my Mom and Aunt. I cried when I saw myself in the mirror. It was a really special moment!
Wedding Flowers: I wanted the flowers to look like they'd just been picked. I chose white and blue hydrangeas, tufts of baby's breath, white garden roses, seeded eucalyptus and other greenery. We used succulents in the boys boutonnieres so they would be a little more masculine. The same flowers were echoed in the table arrangements, wooden toolboxes handmade from cedar by my Daddy Jay.
Groom's Attire: Tony and the groomsmen wore suits by Vera Wang and they looked really sharp! Or in their words, really bada**!
Wedding Ceremony: Our wedding party walked in to my favorite instrumental song, Oceans by John Butler Trio. I walked in to Marry Me by Martina McBride and Train. I felt like a princess coming down the stairs. My Mom met me at the bottom to walk me down the aisle. I hadn't stopped smiling all throughout the time I was getting ready and our first look, but as I reached the end of the aisle I fought to hold back tears for the first time that day!
Our Pastor was my good friend from high school's father. We spent several weekends before the wedding skyping with him during our premarital counseling and then he traveled down from New York for our wedding! The ceremony was beautiful and focused on our commitment to God and each other. Our borrowed wedding vows fit us perfectly and talked about the encouraging and respecting each other and building a better life together than we could have ever built apart.
Wedding Reception Details: Immediately after the ceremony and family photos, Tony and I found ourselves on the back deck with my four best friends. There ended up being a St. Patty's Day parade starting, so our vendors brought us up food from the cocktail hour and we all sat up there watching the parade and talking. Eventually we were ushered back inside so that the reception could get started! We had our first dance to Cowboys and Angels by Dustin Lynch with everyone gathered around us. It felt like the first time we danced in that little bar back in Columbia!
After our first dance, we took a few minutes to enjoy the company of our friends/family and grab a bite to eat. I had been really excited about the menu! We had a chef-manned pasta station, caprese skewers, bruschetta and spinach artichoke dip. I was not going to be the bride who didn't get a chance to try the food!
The rest of the reception was just a really great dance party! Tony and his groomsmen did a traditional Greek dance. We learned a couple of line dances from the DJ and Tony's Aunt. The one of the most touching moments was when Tony and his Mom danced to Because You Loved Me by Celine Dion.
Wedding Planning Advice:
I would tell any bride to start the process by deciding how they want their day to feel! We decided it should be simple and God-centered. From there, any decision that didn't make us feel relaxed or took us to far into the wedding haze, was one we didn't make!
We also decided on the most important things to each of us and put our money into those things…food and photographer!
I found that the book, A Practical Wedding, helped a lot in terms of remembering what was important to us. We made a conscious decision to have a perfectly imperfect day. Our toasting flutes didn't survive the trip, I forgot to wear my garter down the aisle, the crab cakes and dip were served early…but that was all okay. It didn't take away from the day to have those minor imperfections. Ultimately it was never meant to be the best day of our lives, it was meant to be the start to the best life we could have hoped for!
It was hard to stick to the budget and even harder to be realistic about how much things cost. Having the wedding on Sunday brought the costs down.
We made a point to keep our wedding small at just 52 people. For us that was the intimacy that we were looking for so and it kept the overall cost lower. so we could splurge in other areas.
Stand Out Vendors:
We didn't have a day of coordinator, but Arynn the on-site team member for the venue, our photographers Ryan and Alyssa and our DJ Blake helped us to keep track of a million little details we never thought of beforehand. Ryan and Alyssa created our entire day-of timeline and kept us moving from one event to the next. Arynn even made sure that we walked down the aisle at the right time!
♥ ♥ ♥  Wedding Vendors ♥ ♥ ♥
Venue Old Cigar Warehouse // Photographer Ryan and Alyssa Photography  //  Dress Oleg Cassini by David's Bridal // Bridesmaid Dresses David's Bridal  // Brides Hair & Make-Up Katie Cotton // Flowers & Decor Twigs  // Cake Couture Cakes of Greenville  // DJ / Music Blake at Jumping Jukebox  // Suits Vera Wang by Men's Warehouse //  Catering Good Life Catering  // Signage Sawdust and Paintbrushes
See more Green Weddings here | See more Southern Weddings here