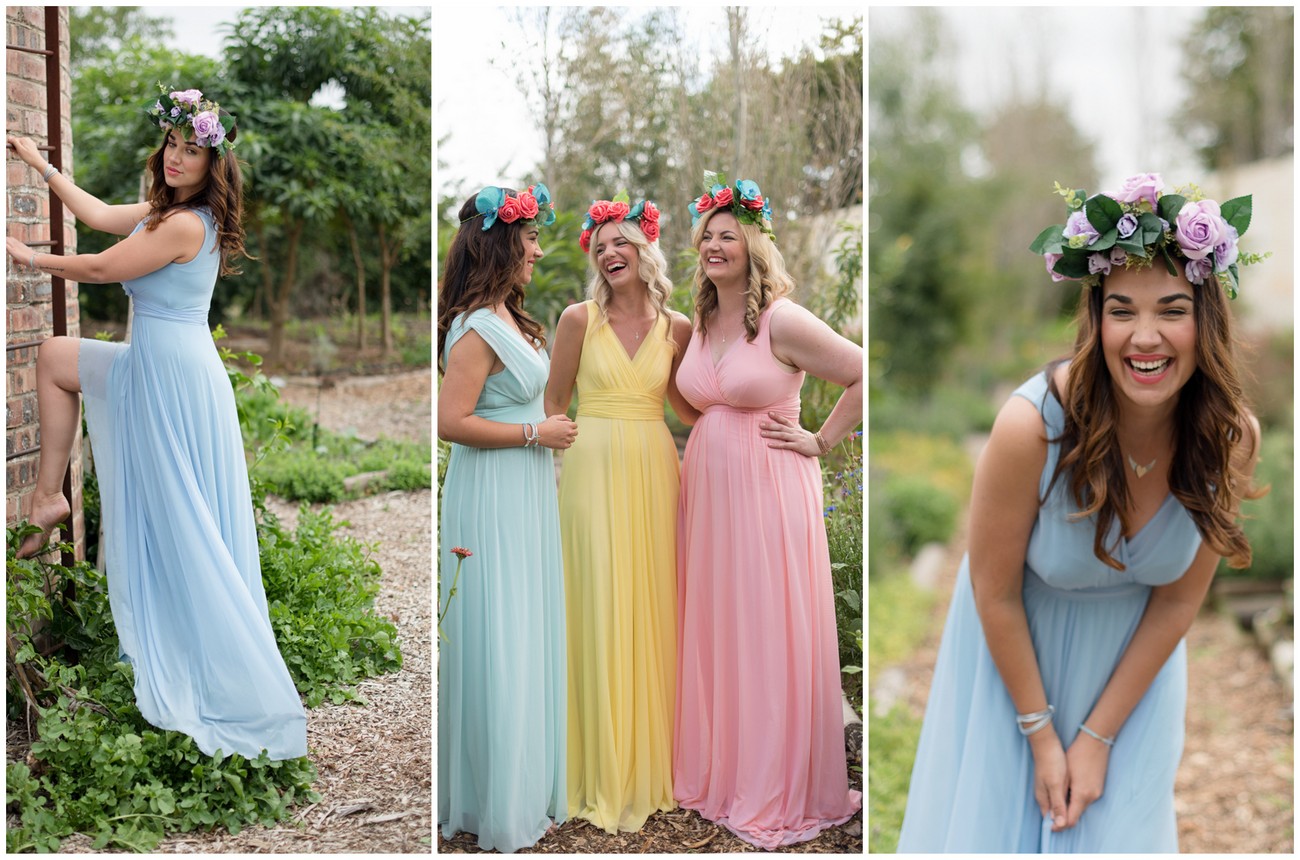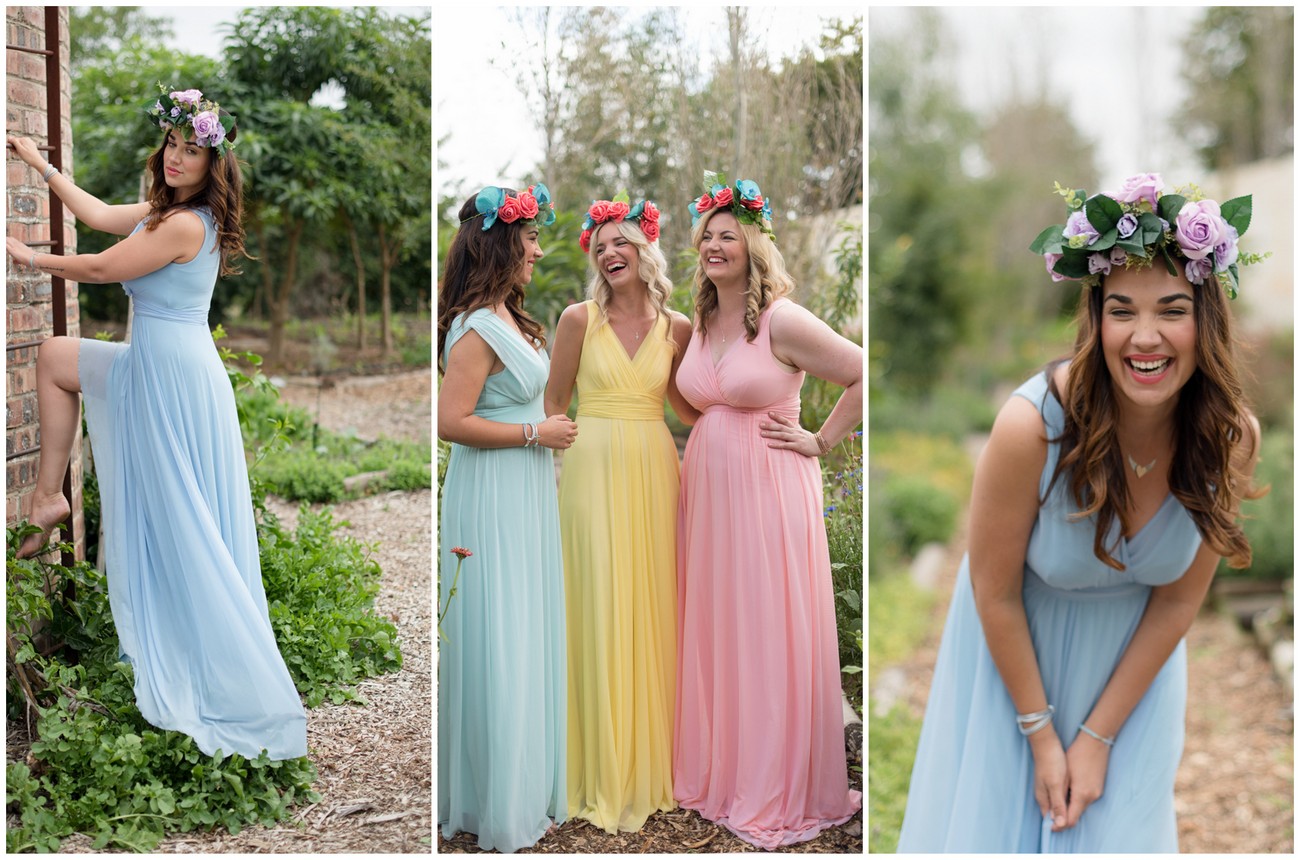 Looking for beautiful mix and match spring bridesmaid dresses? The team behind Jacoba Clothing is sharing tips and gorgeous inspiration on how to create beautiful bridesmaid looks for a spring wedding. Teaming up with photographer Samantha Clifton, florist Flowers in the Foyer and Hair and Make-Up artist Marnel Toerien, with accessories by Romeo Foxtrot, the team created two distinct looks. Both mix and match spring bridesmaid dress looks are simply perfect for the sweet season of blossoms!
"Pastel colours are really the most fun for bridesmaids dresses," shares Jacoba Clothing. "You can opt for the same colour in different styles or different colours in the same style."
The first look combines three gowns of the same style in soft, pastel colors:
We chose three different colours, but kept the same style. The V-neck and fuller skirt suits most body types.
Click To Tweet
The second look shows how to mix gowns in varied styles, using a single shade:
"We decided on serenity blue for the monotone look as it's the pantone colour of the year and such a happy colour! We used very feminine dress styles with frills all around. With the shorter dress we used a hi-lo hemline to tie in with the neckline and sleeve frills on the other two dresses.
It's really important to choose dresses that suits your bridesmaids' body types and size as it makes all the difference to how they feel."
V-necklines are the solution when it comes to a bigger bust or plus size girls. It elongates the bust area and it's easy to wear a proper bra.
Click To Tweet
"Adding a frill gives it a really feminine look," says Jacoba Clothing, "but you can also leave the frills and have a classic, but still romantic look to your mix and match Spring bridesmaid dresses."
Mix and Match Spring Bridesmaid Dresses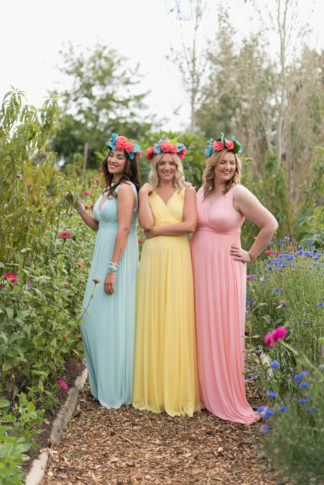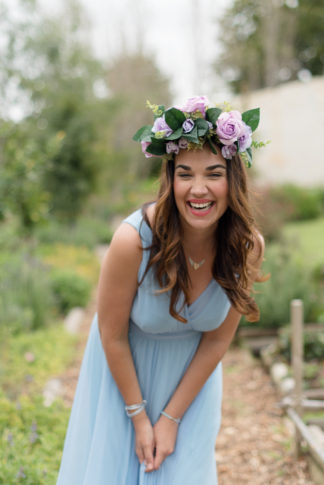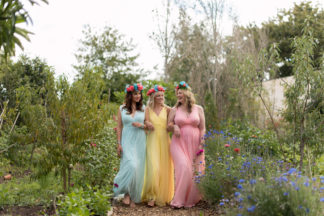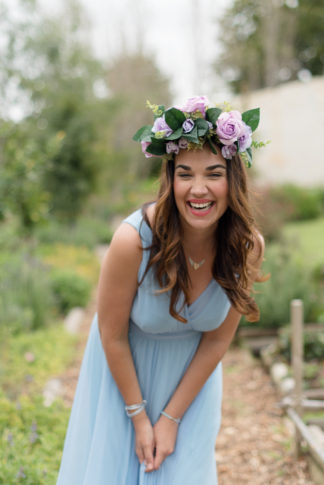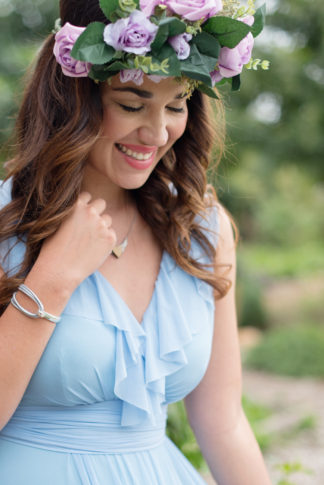 "Complement spring gowns with delicate jewellery," suggests Romeo Foxtrot. "Try a sterling chain around the neck or a dainty bracelet for the arm. The handmade flower crowns in pastels create a feminine, innocent look which has become a big trend (not only for the flower girl!)"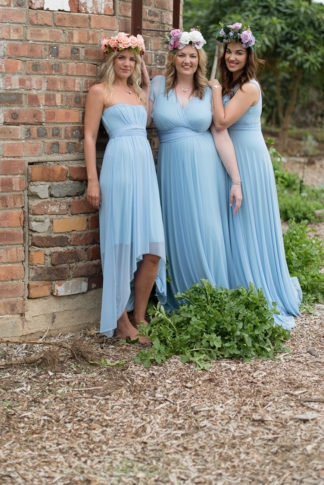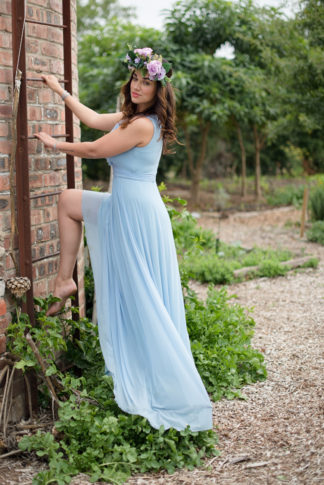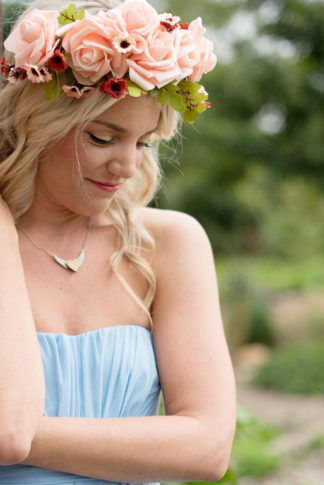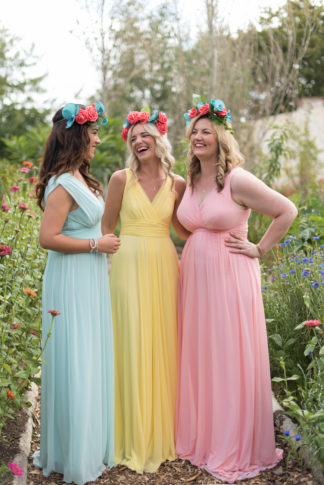 Styling Tip: You can either play around with completely different colours on opposite sides of the colour wheel or have different shades of the same colour.
Click To Tweet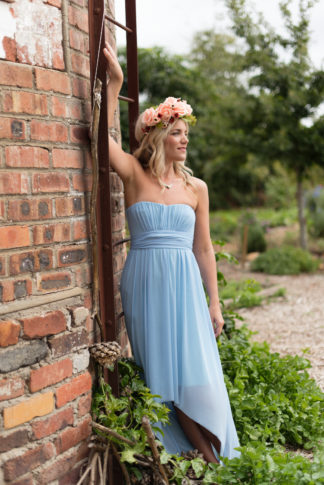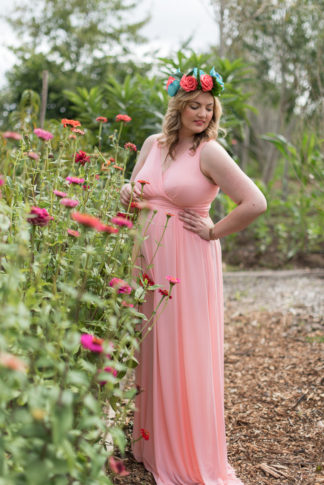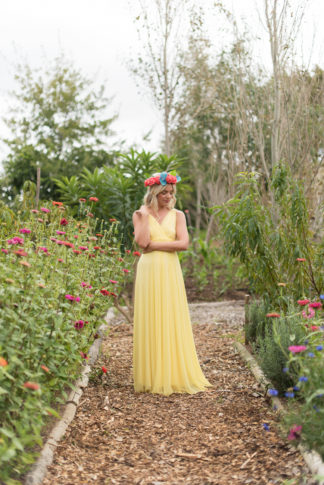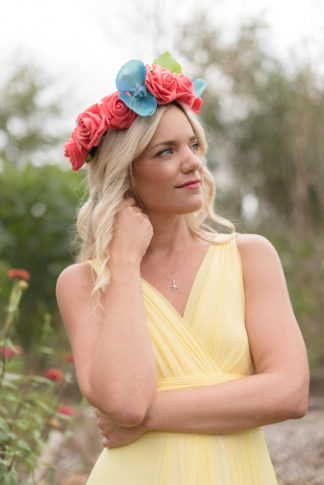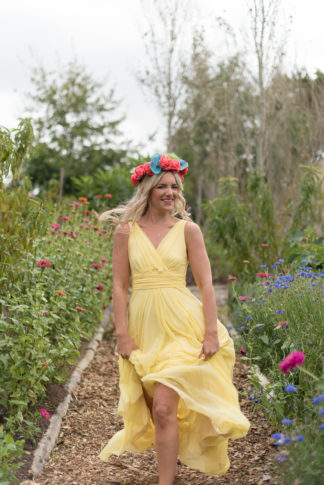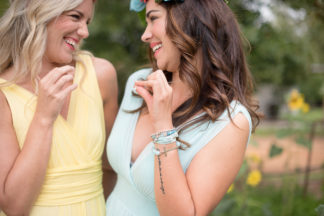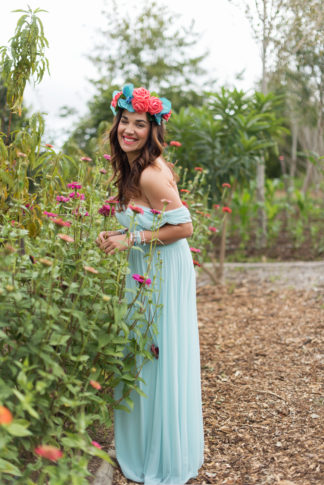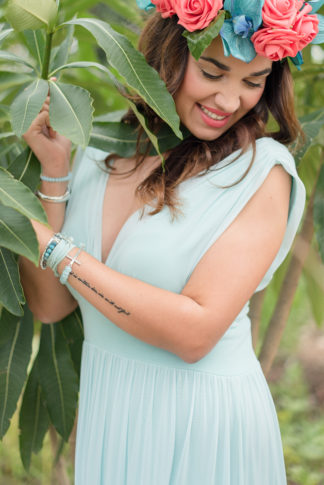 If you're a South African bride, you can order the gowns featured in this shoot from Jacoba Clothing online here, or visit the showroom based in Cape Town!
Wedding Supplier Contacts
Dresses: Jacoba Clothing
Photographer: Samantha Clifton
Accessories: Romeo Foxtrot
Flowers: Flowers in the Foyer
Hair- and Make-Up: Marnel Toerien
Venue: De Meye
Planning and Coordination: Inkt