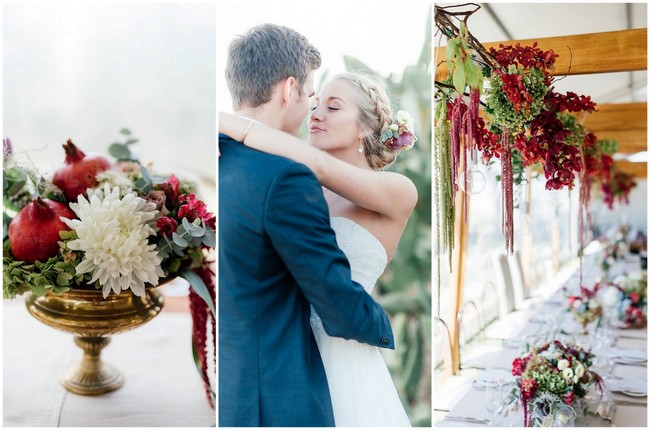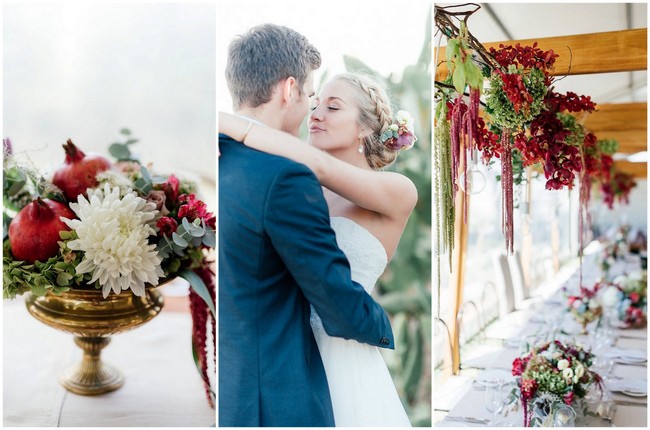 Highschool sweethearts Merwe and Milande's elegant marsala and gold farm wedding was held on the family table grape farm, in Cape Town, South Africa. Working with a palette of marsala, moss and gold, their creative decor and eye catching flower arrangements styled by N Concepts contained grapes and pomegranates. Blooms spilled over long, farm-style tables during the reception, a cascade of including roses, hydrangea, amaranths, eucalyptus and ivy. 
The couple also had wooden displays of hand calligraphed bible verses, selecting versus that had held special meaning to the couple during their journey.
Enjoy sharing this lovely couple's marsala and gold farm wedding courtesy of Debbie Lourens photography.
Marsala Gold Farm Wedding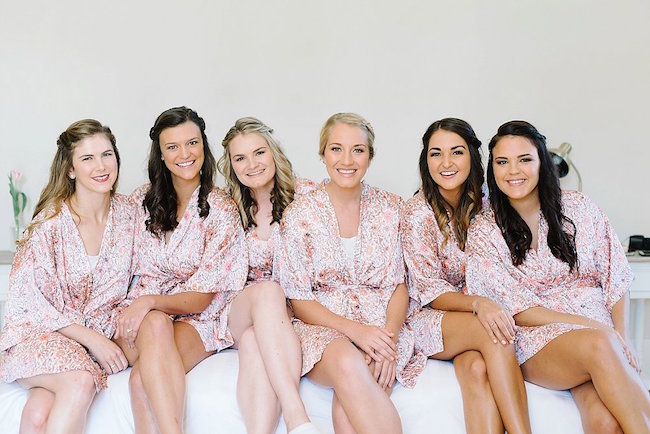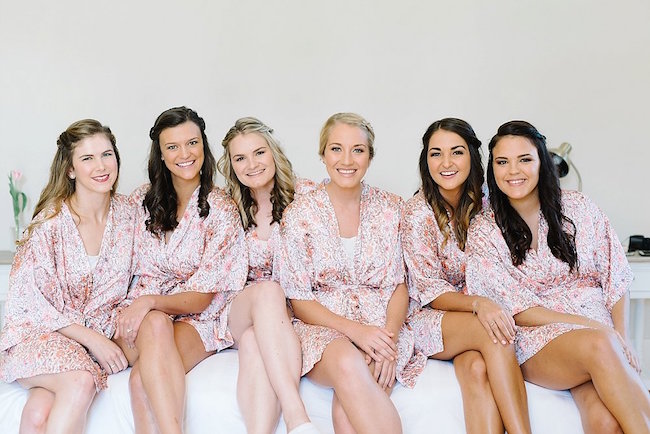 We are high school sweethearts. After eight years my husband went down on one knee while having an unforgettable picnic over looking the whole of Campsbay.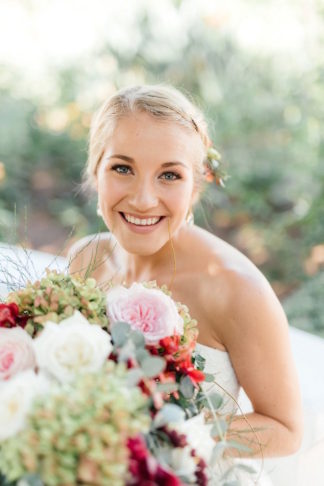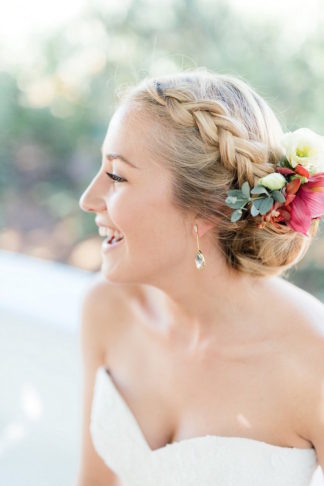 Because I wanted to keep the style of my gown simple, elegant, I gave my hair lots of detail. I had a side braid with a loose side bun adorned  with the same flowers my bouquet contained.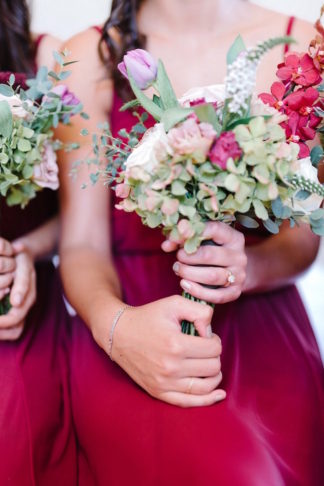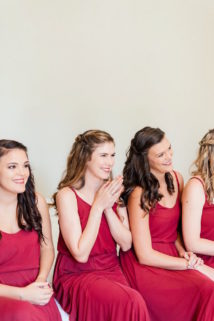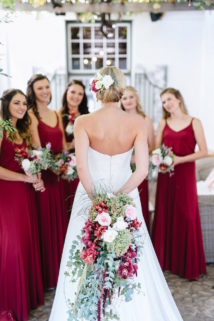 I believe less is more. The dress that I saw first was THE dress. It was made off white detailed lace, a sweetheart style corset with soft, flowy chiffon. It fitted me like a glove at the first fitting!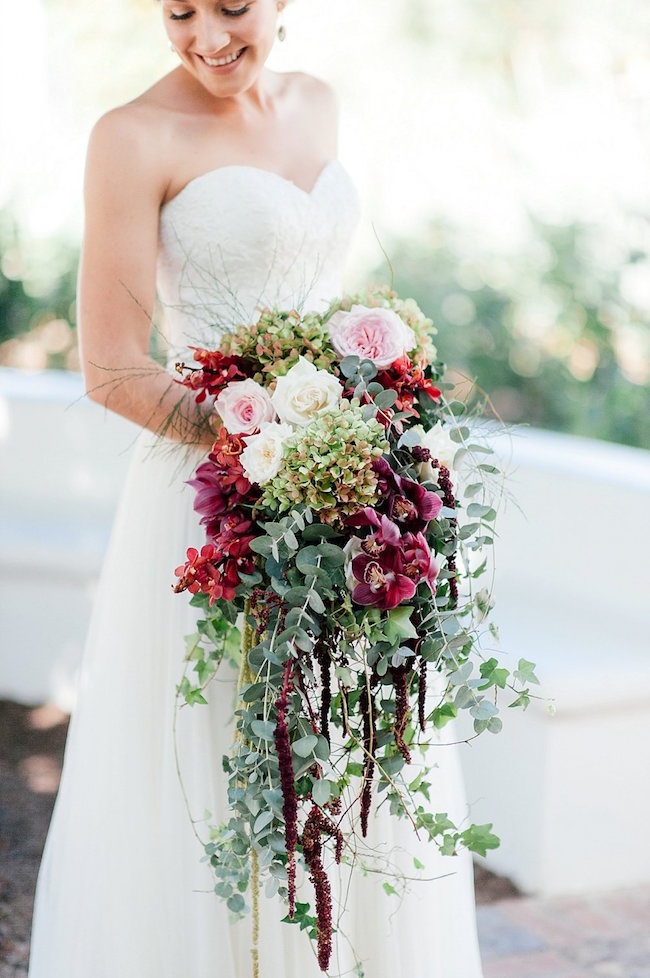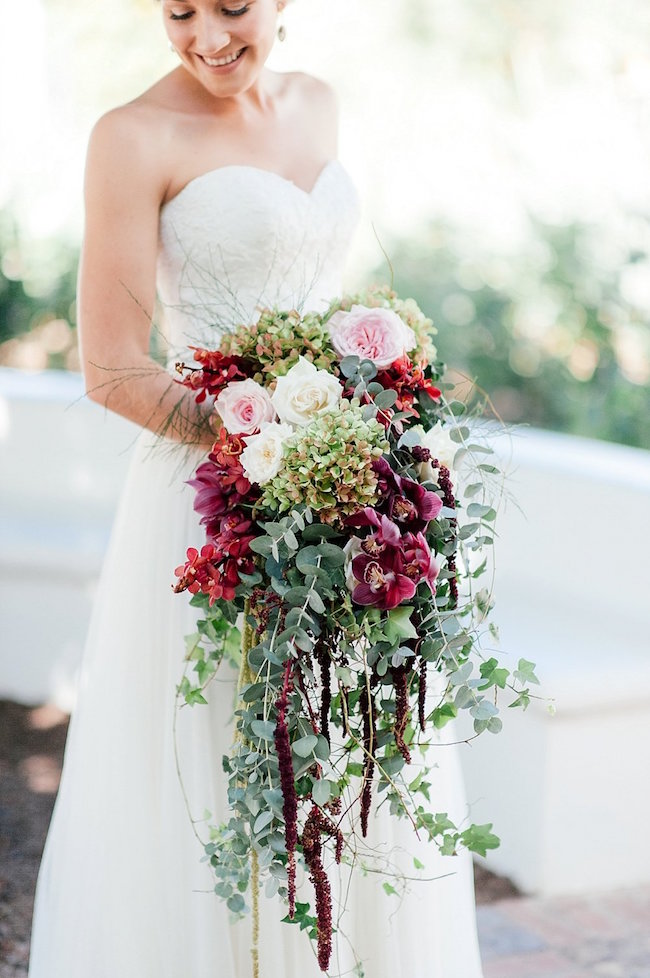 My long, cascade bouquet was eye catching and dramatic. It was filled with some of the most special flowers, including pink roses and cream roses, hydrangea, with cascades of amaranths, eucalyptus and ivy.
Click To Tweet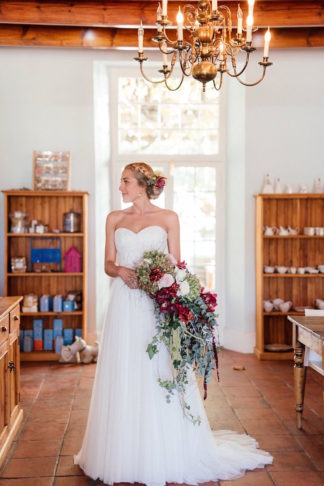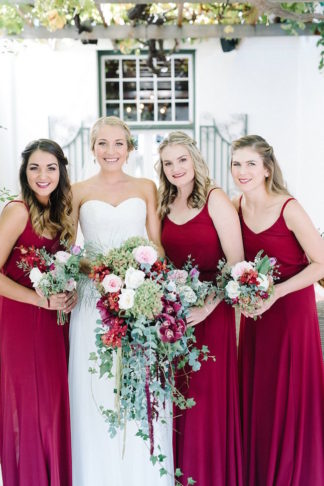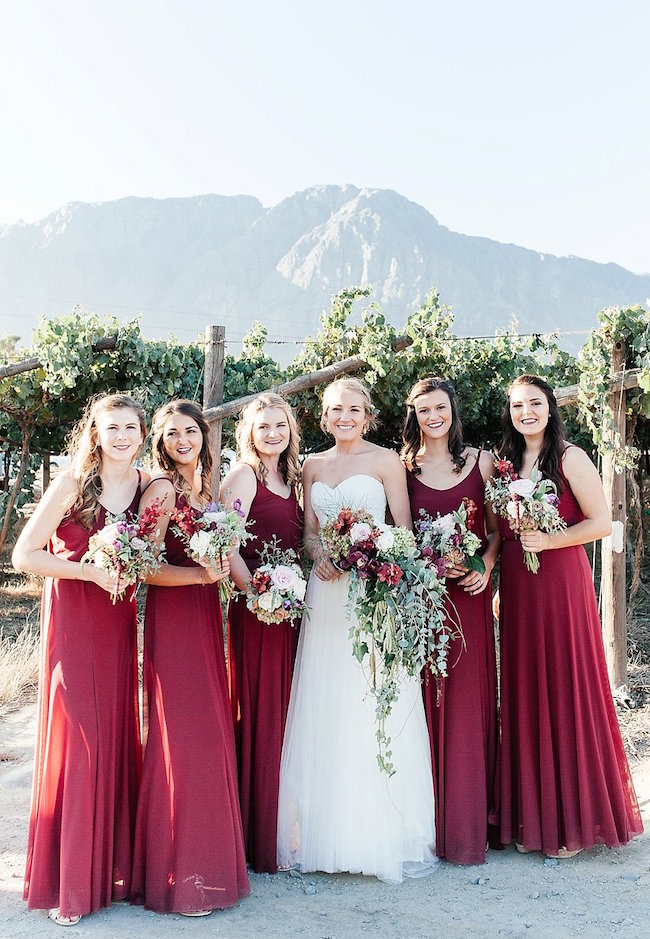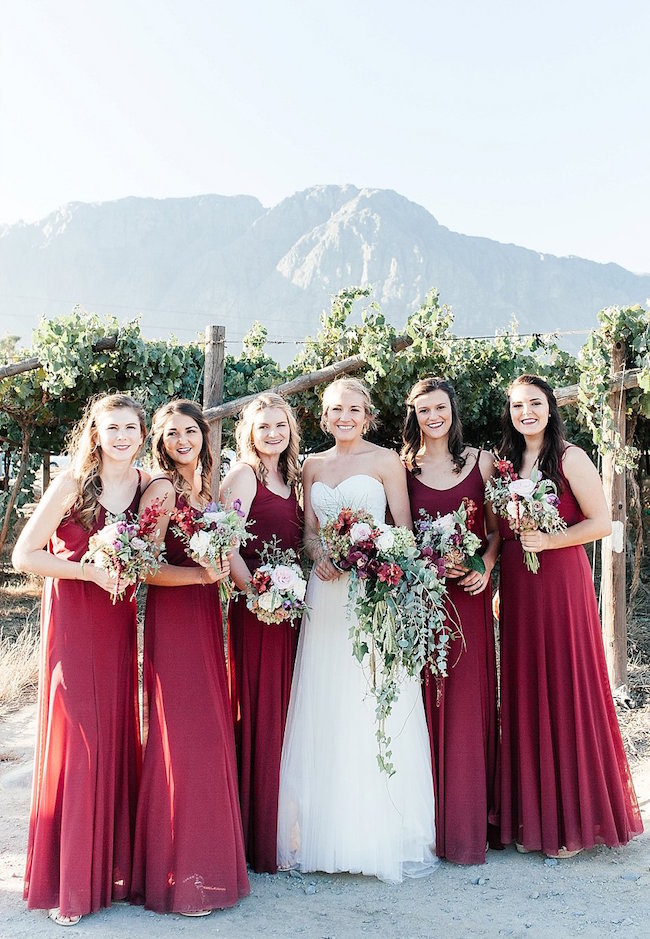 Our bridesmaids looked beautiful in their soft marsala dresses with their loose flowy curls. The groomsmen wore handmade bowties made by one of the groomsmen. Merwe wore a charcoal suit with white shirt and a handpicked tie. He wire custom made cufflinks which were a gift from me.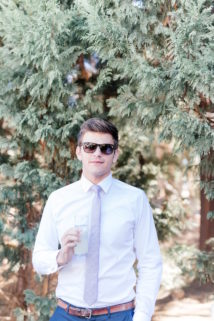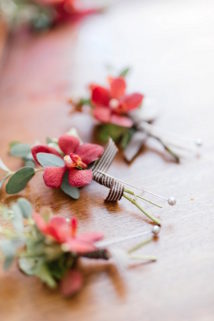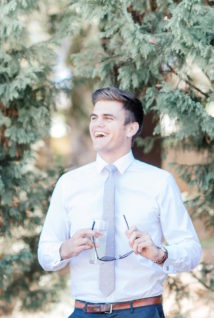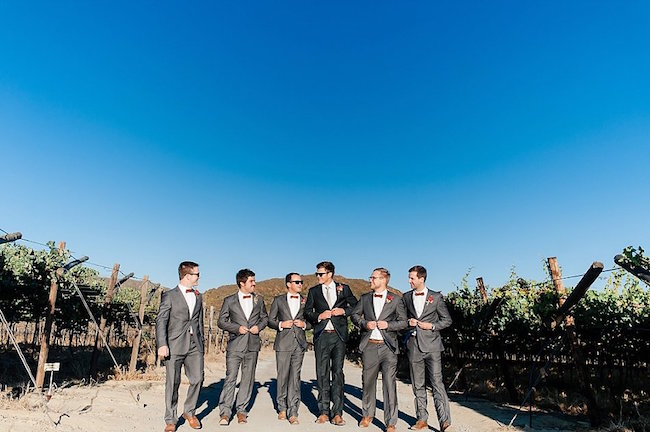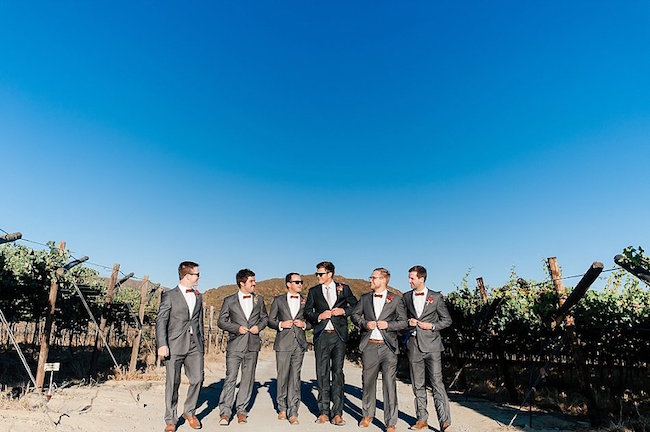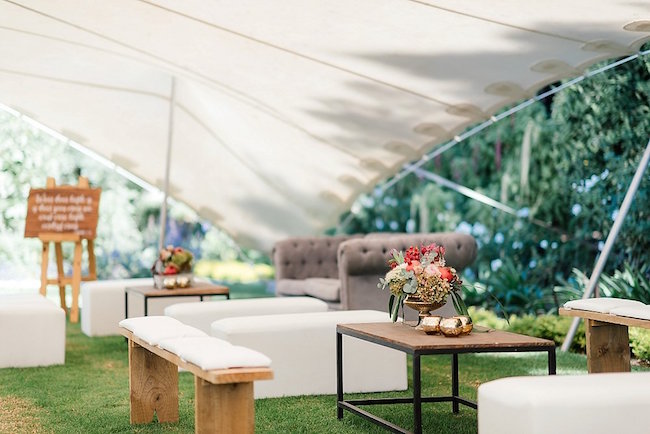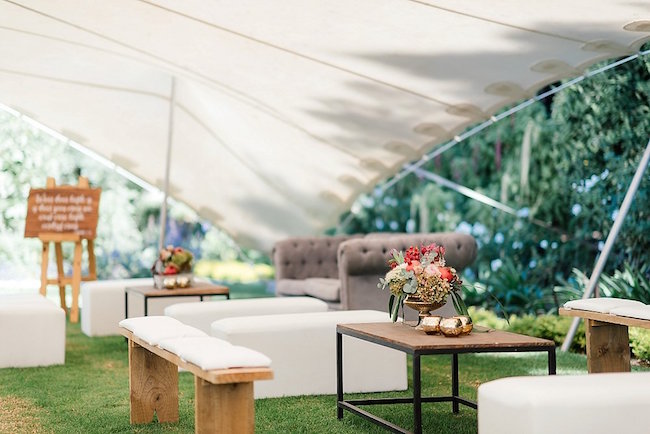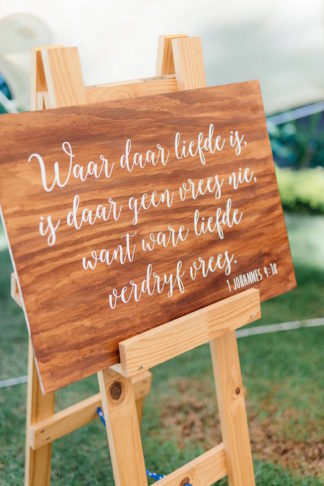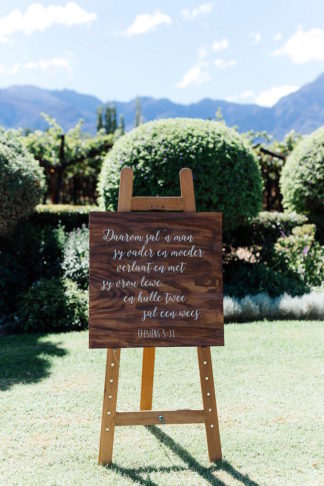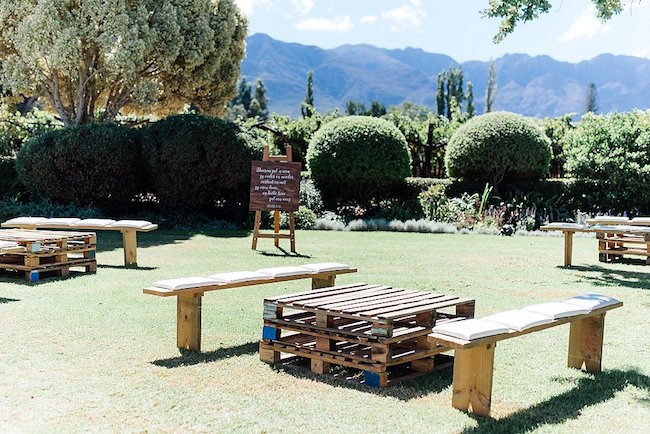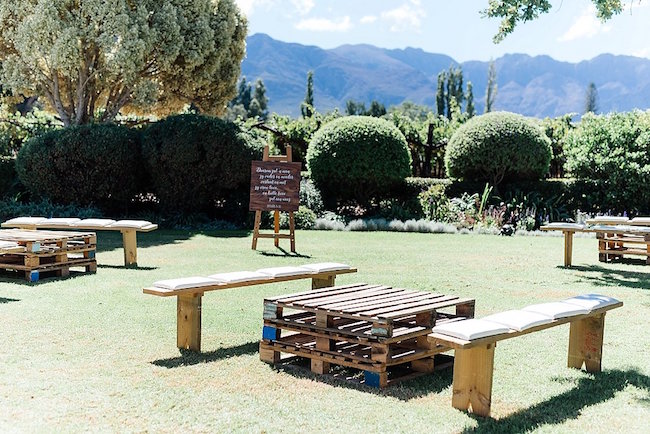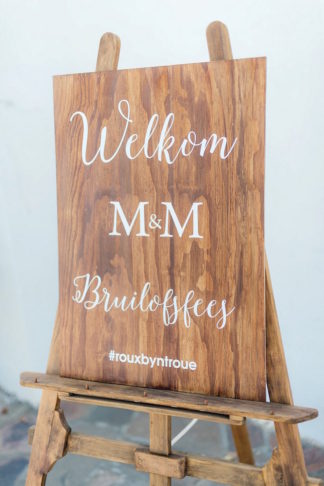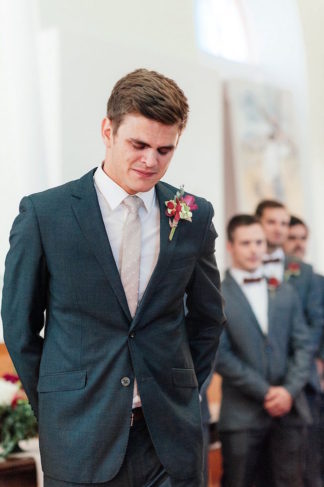 Three big bouquets and penny gum eucalyptus arrangements decorated our wedding ceremony which was held at church. I walked down the aisle to an acoustic version of our song, Yellow, by Coldplay. After the preacher spoke our parents came to lay their hands on us to bless us. When everybody had left my husband and I broke bread together and thanked God.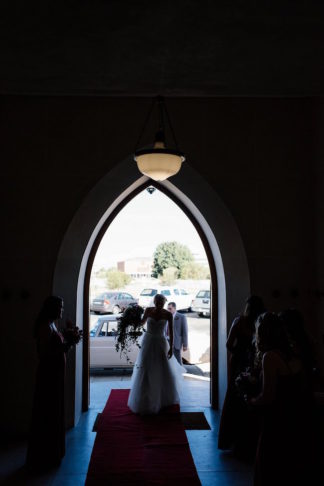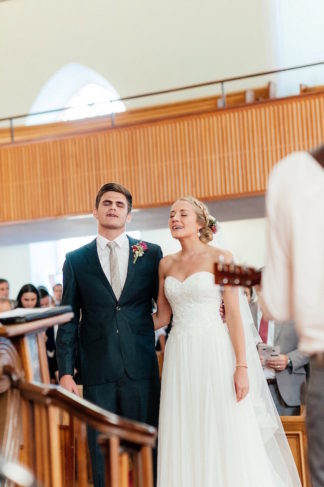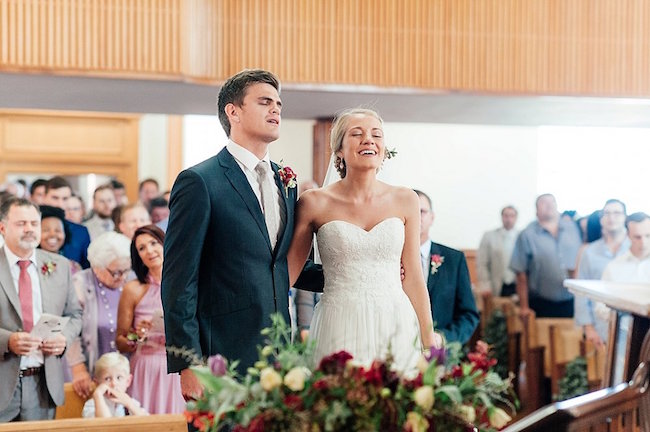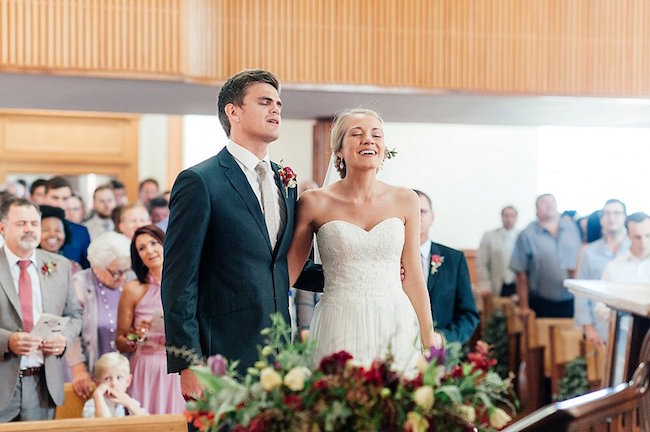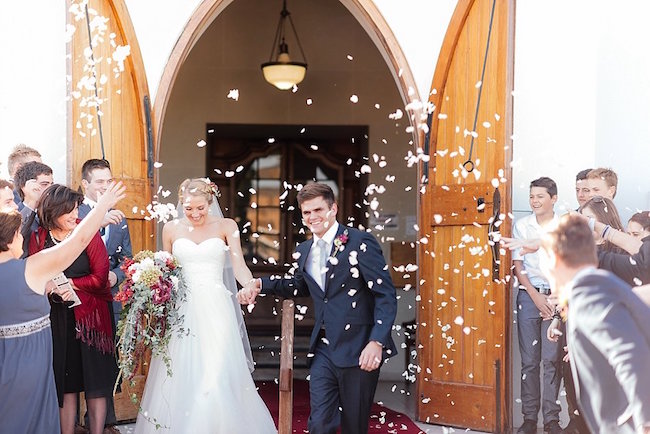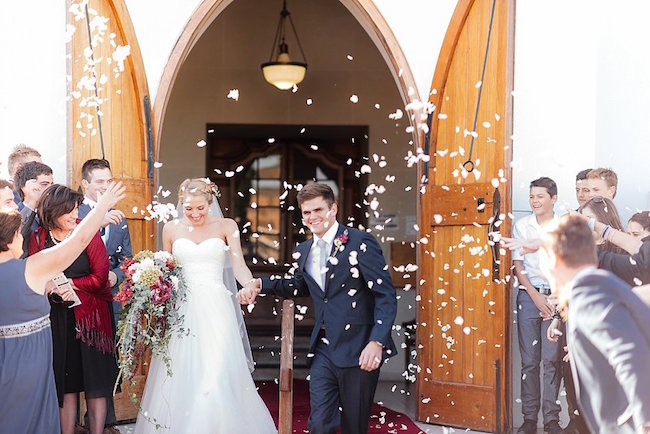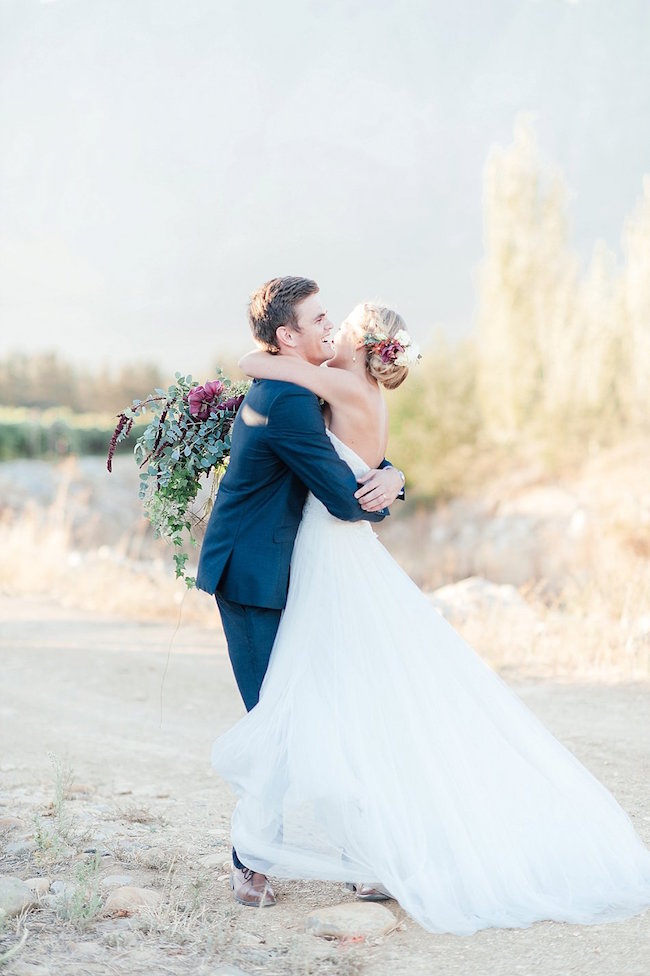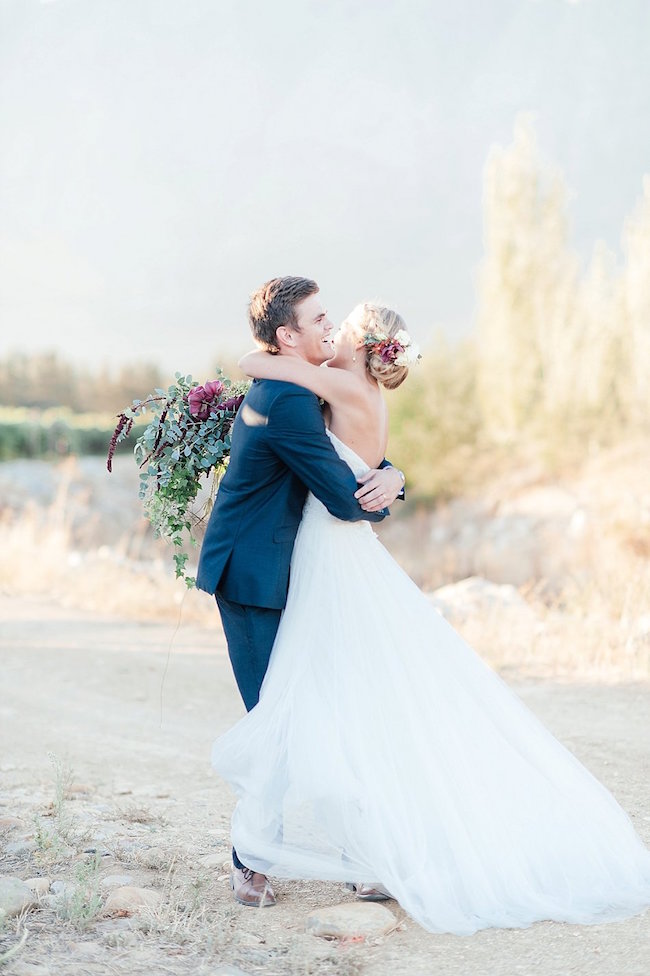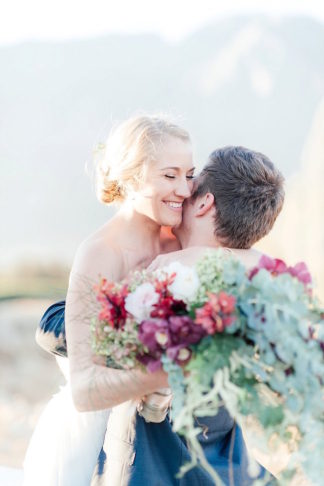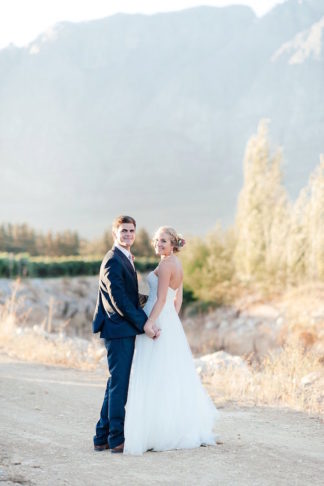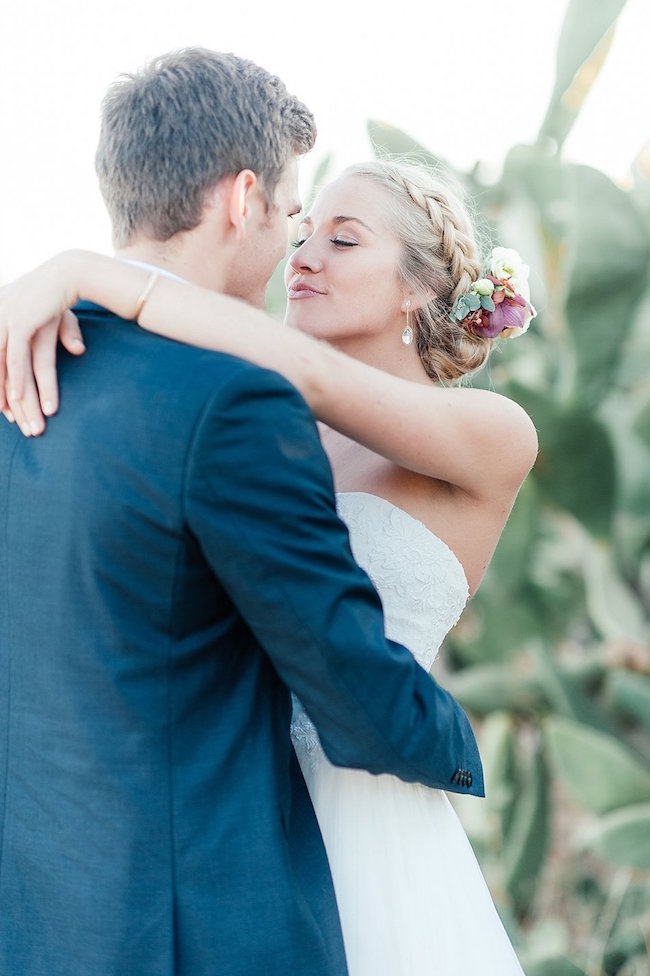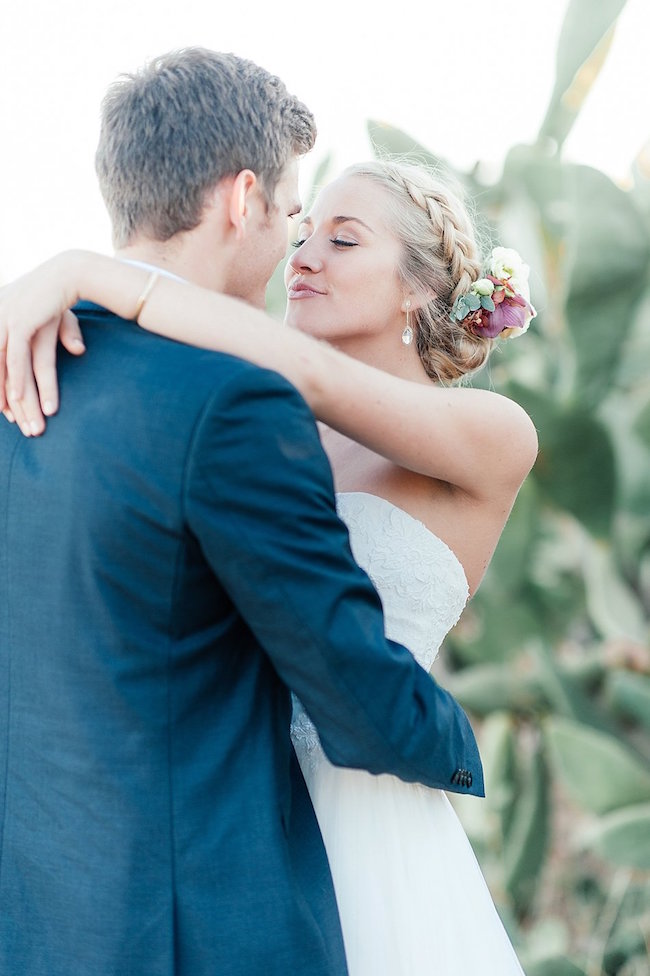 One of the highlights of our wedding reception was the wine which was made for the special occasion by a family member. We entered the reception with to Agape by Bears Den. Agape means unconditional love.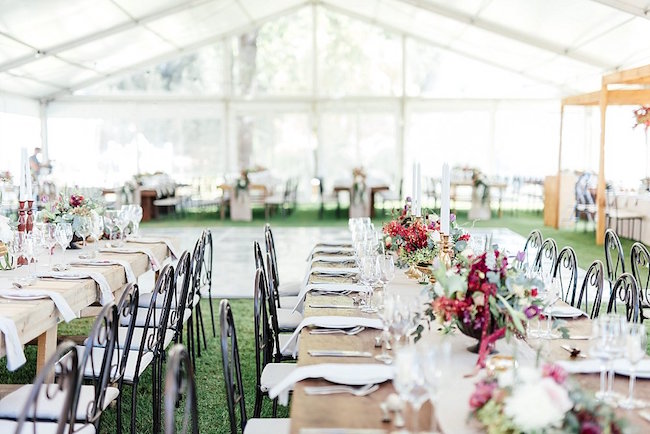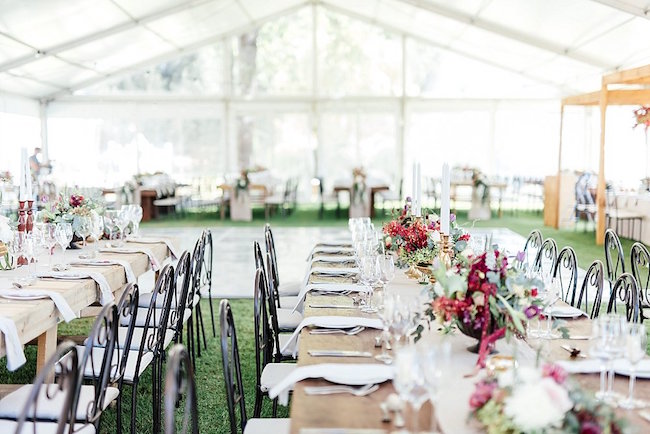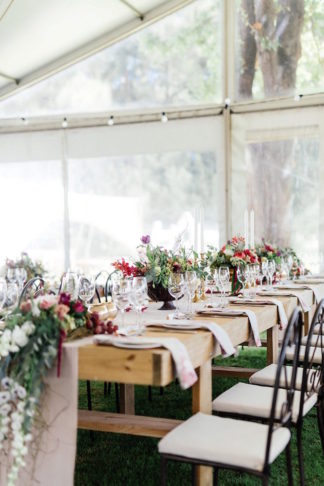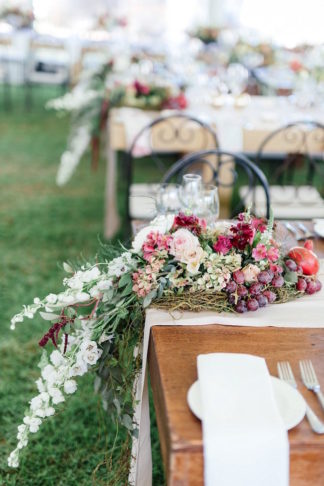 N concepts and designs beautified their marsala and gold farm wedding reception by creating absolutely stunning floral arrangements. They mixed burgundy table grapes and pomegranates with roses, hydrangea, with cascades of amaranths, eucalyptus and ivy in gold vases. Florals hung decadently over head amidst cafe style naked light bulbs.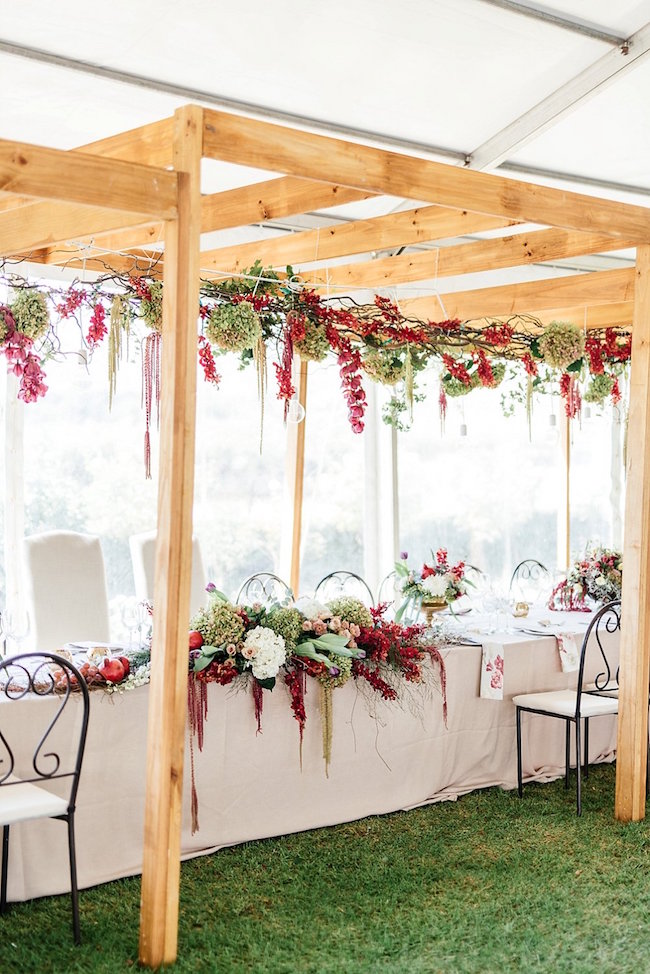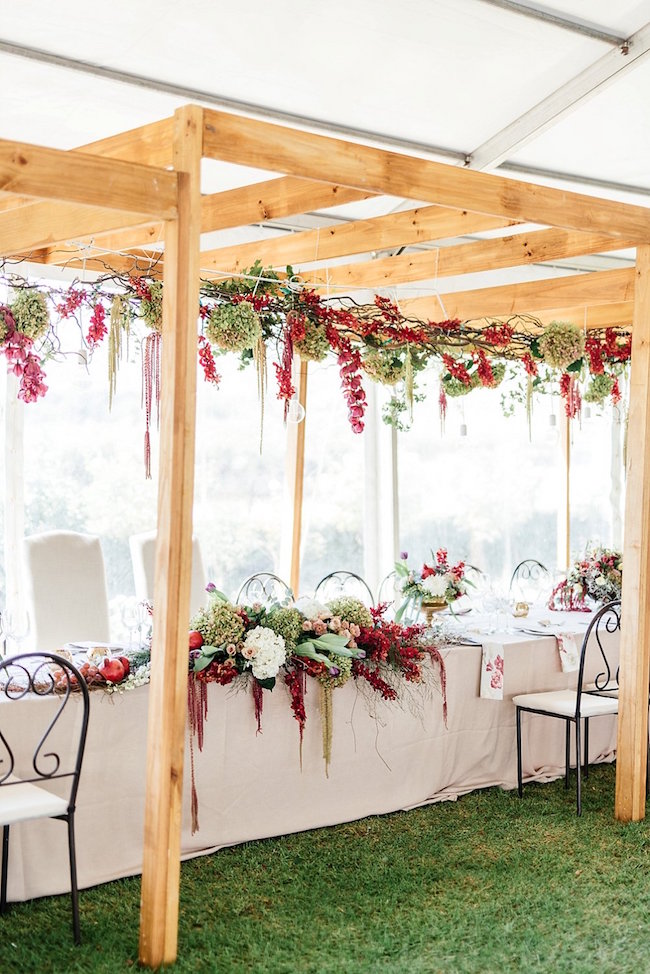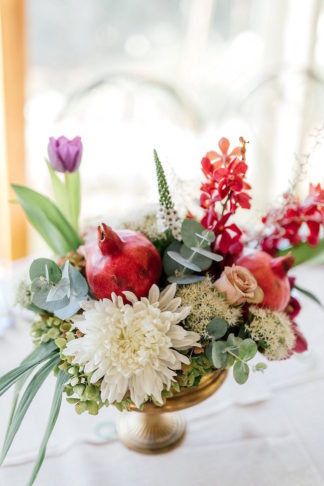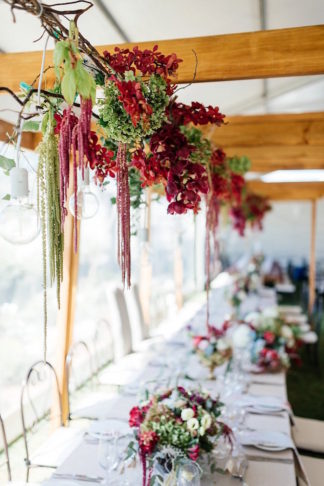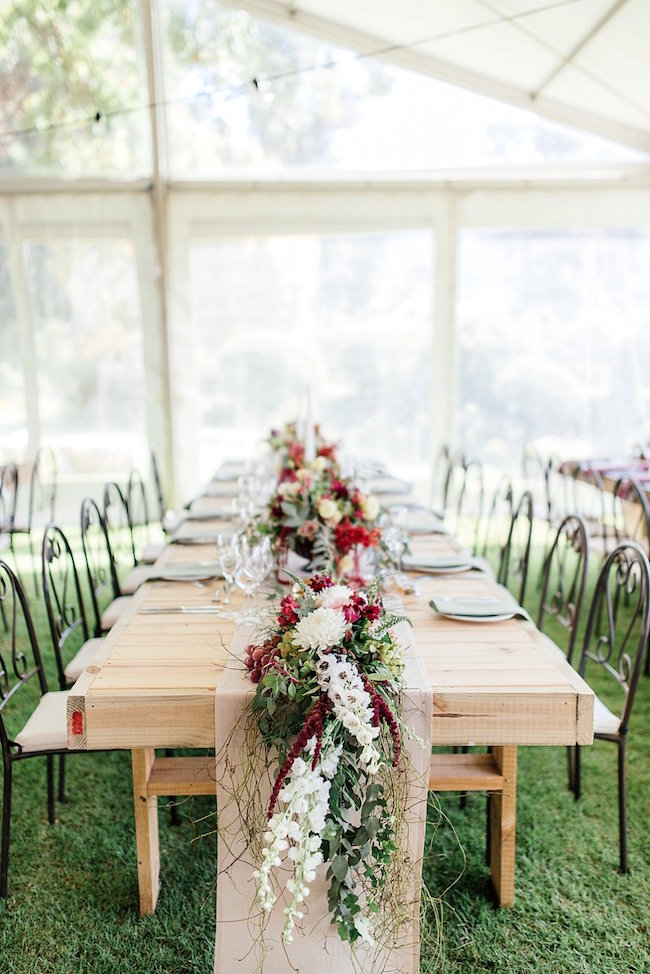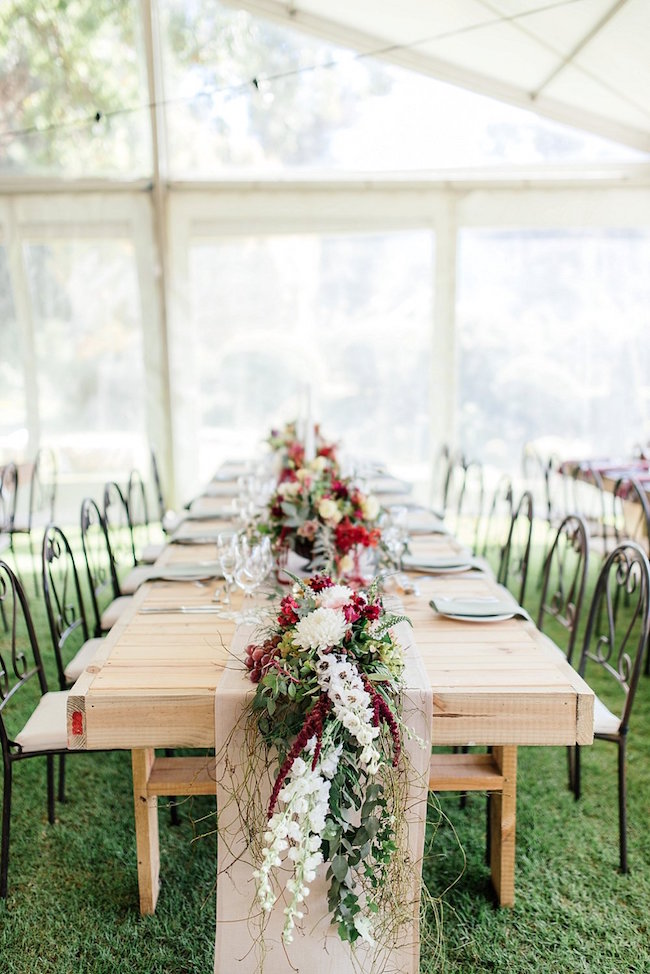 Blooms spilled over the sides of the long, family style tables, atop beautiful burlap runners.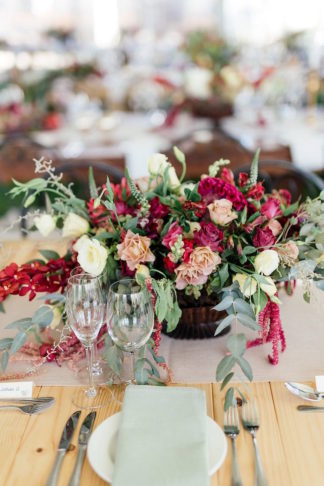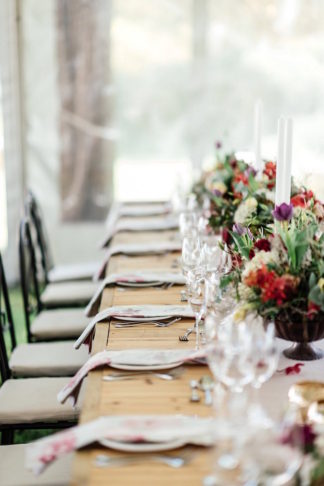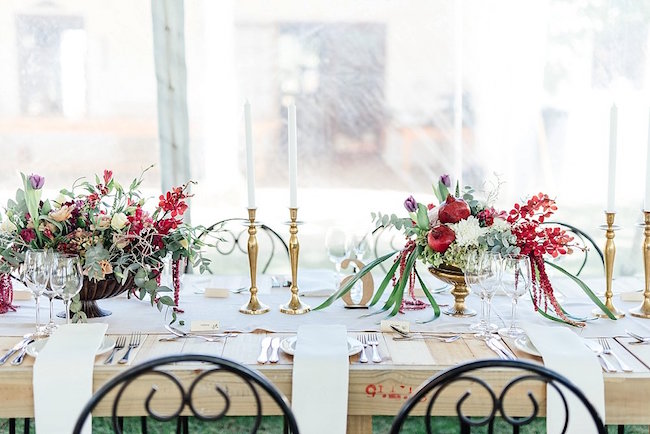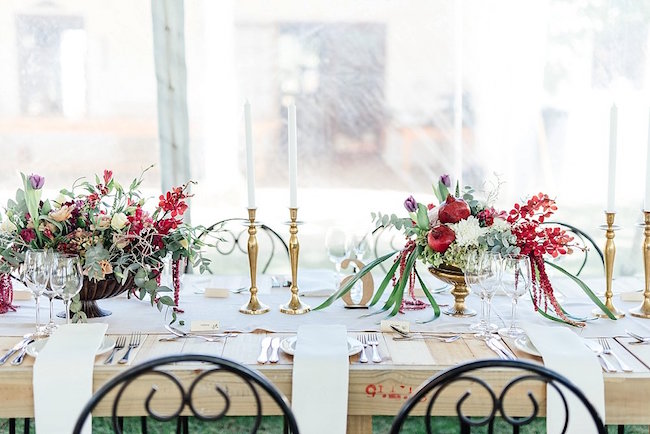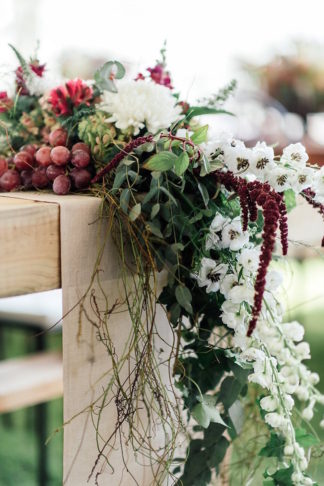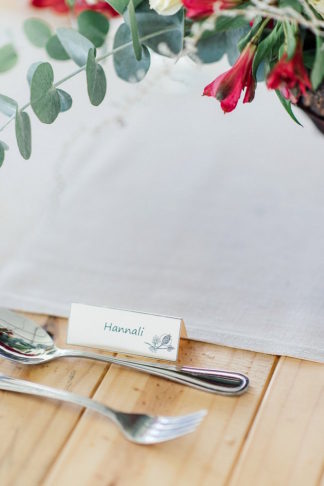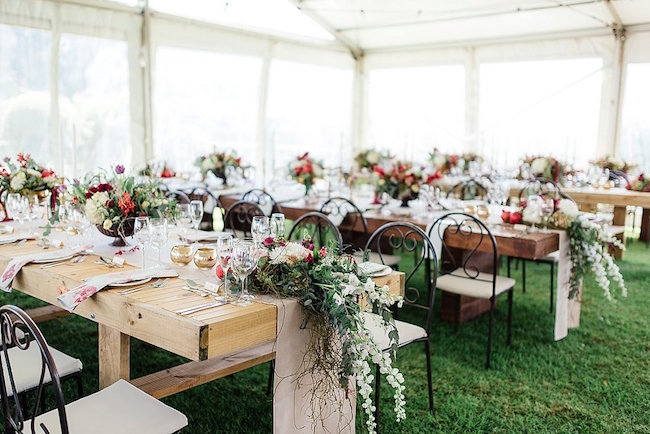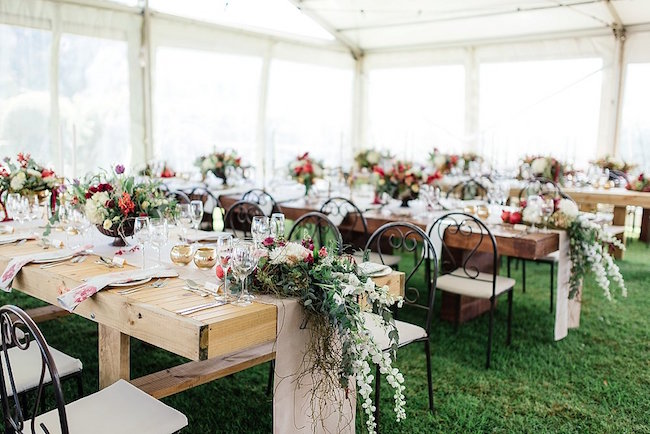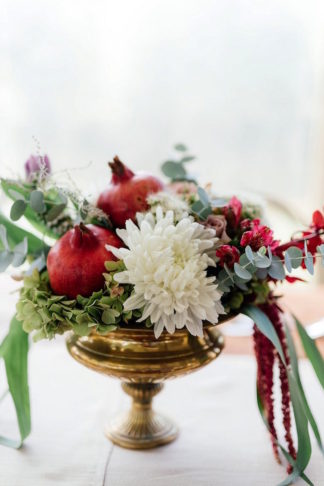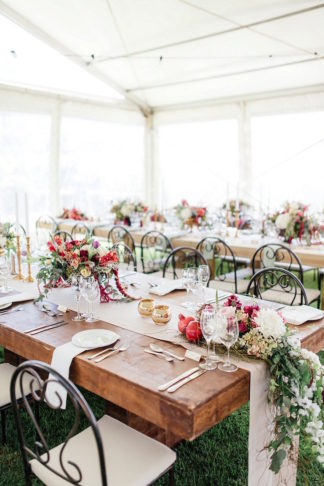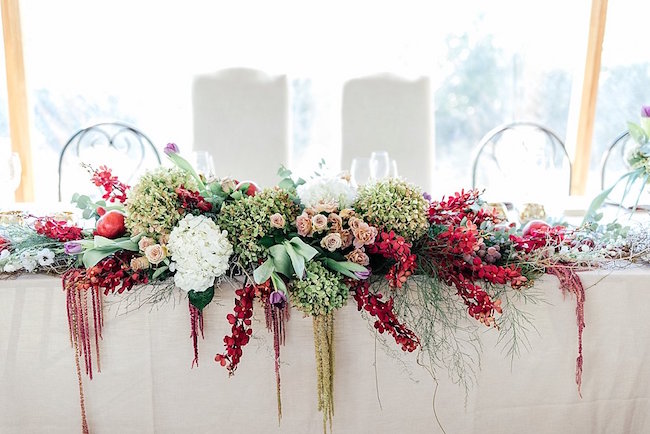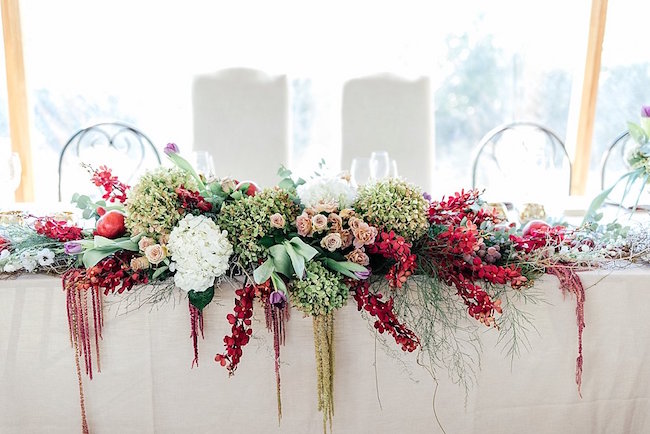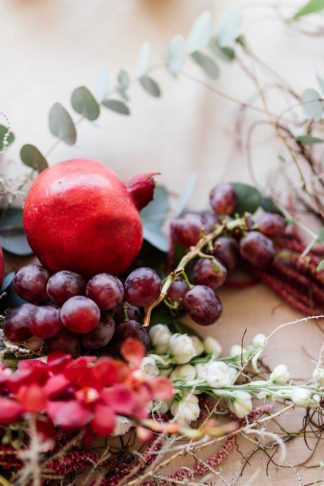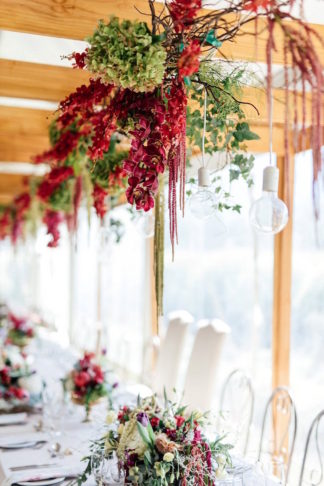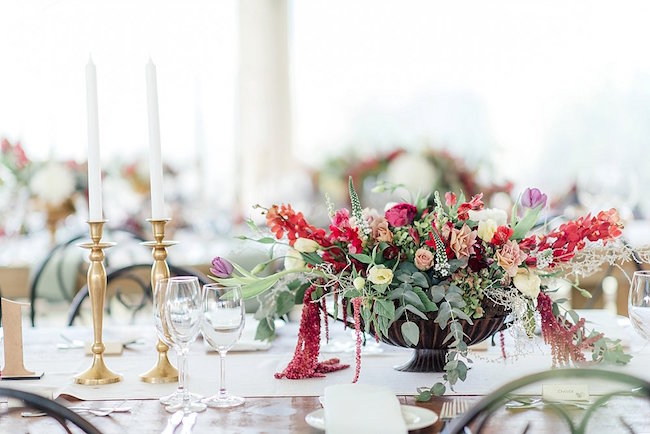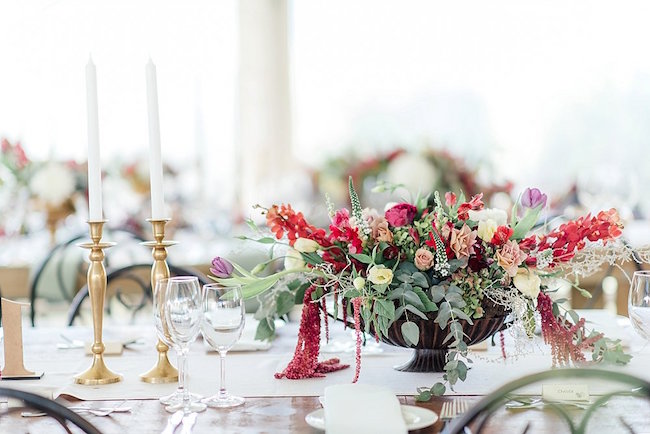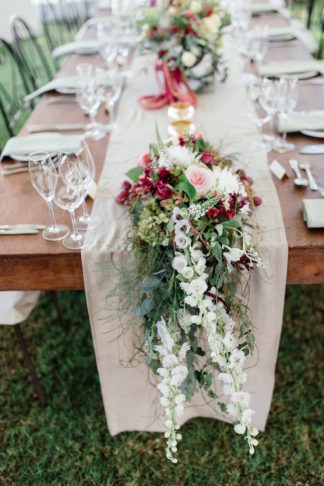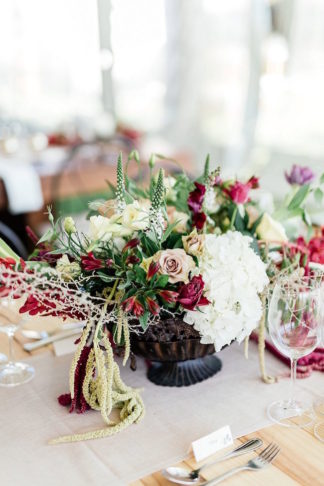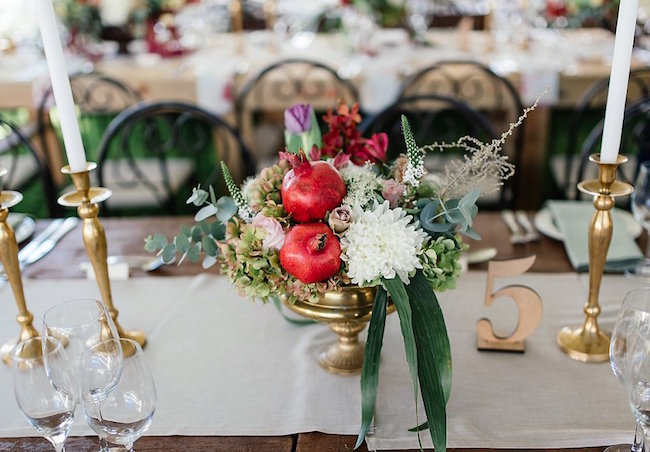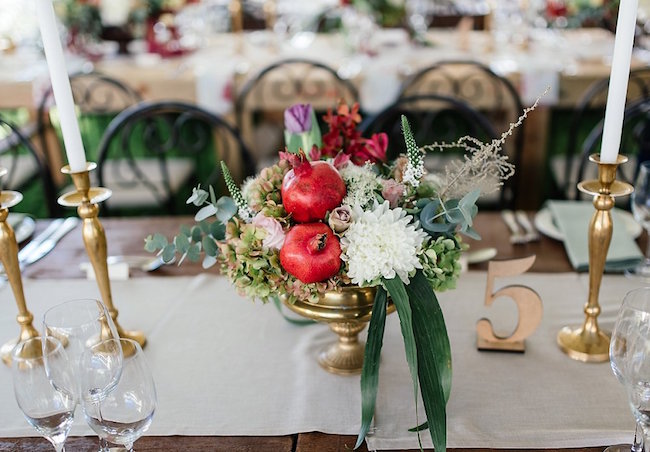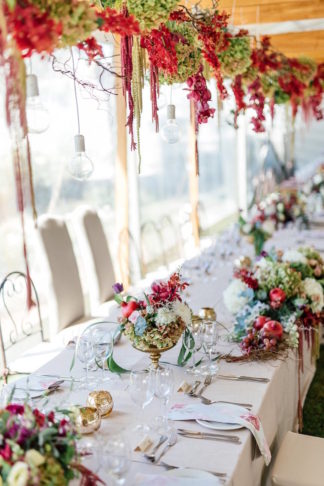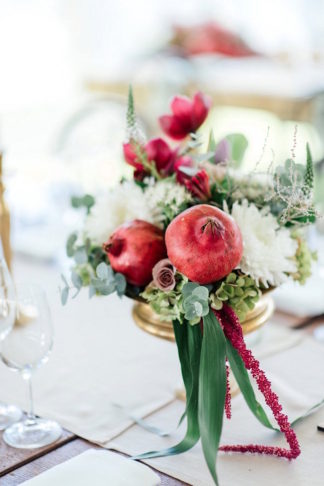 Wedding Service Providers
Delicious Gold & Maroon Autumn Barn Wedding Inspiration {Photography by Seneca}
Elegant New Years Wedding Ideas {Casey Hendrickson Photography}