Free-Spirited Luxury ♥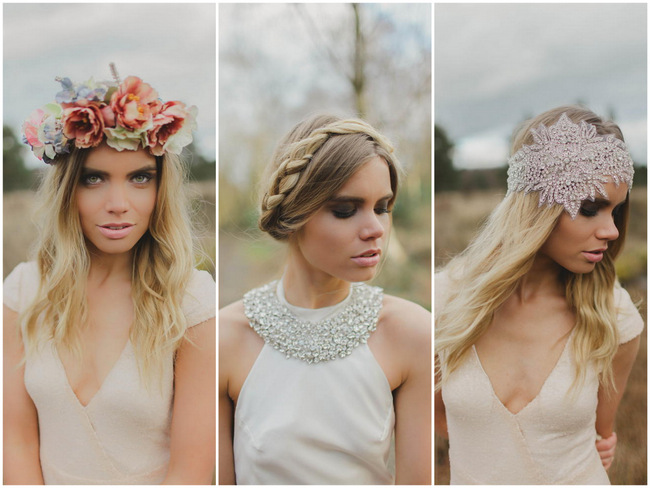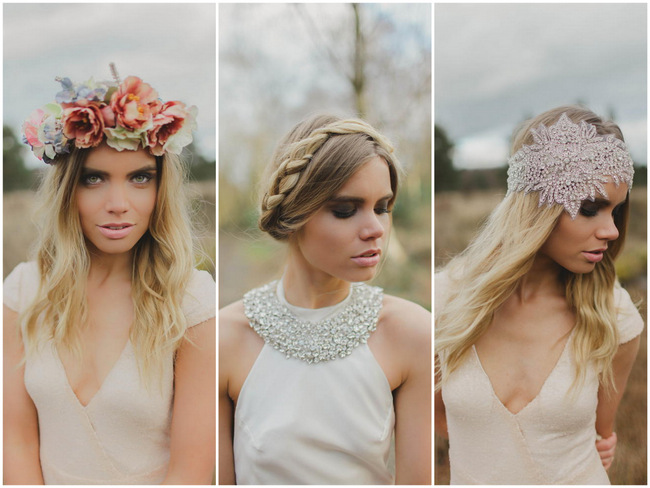 A smorgasbord of fine fabrics and refined, embellished textures in shades of taupe, butter-cream, pearl and lush antique gold set the scene for today's flawless fashion feature. The concept – Boho Luxe – embodies the spirit of laid back bohemia, brought to life with a luxurious twist. Hailing from the green pastures of Ireland, designer and stylist,  Debbie Bailie, of Gibson Bespoke, who brought us this delightful Fifties-Inspired Countryside Wedding styled-session, once again paired up with photographer Kirsty-Lyn Jameson to create today's delicious shoot.

"This session is styled for the type of women who works design, fashion or music," says Debbie. "She knows her own personal style and embraces it. She's easygoing and free spirited but also loves the finer things in life. She holidays in Ibiza in the summer and Morocco in the winter. She loves to mix luxury textures for a real sensory feast and enjoys the easy-to-mix shades of creams, palest blush, taupes and washed out golds, contrasted with high shine jewels for touch of modernity and class."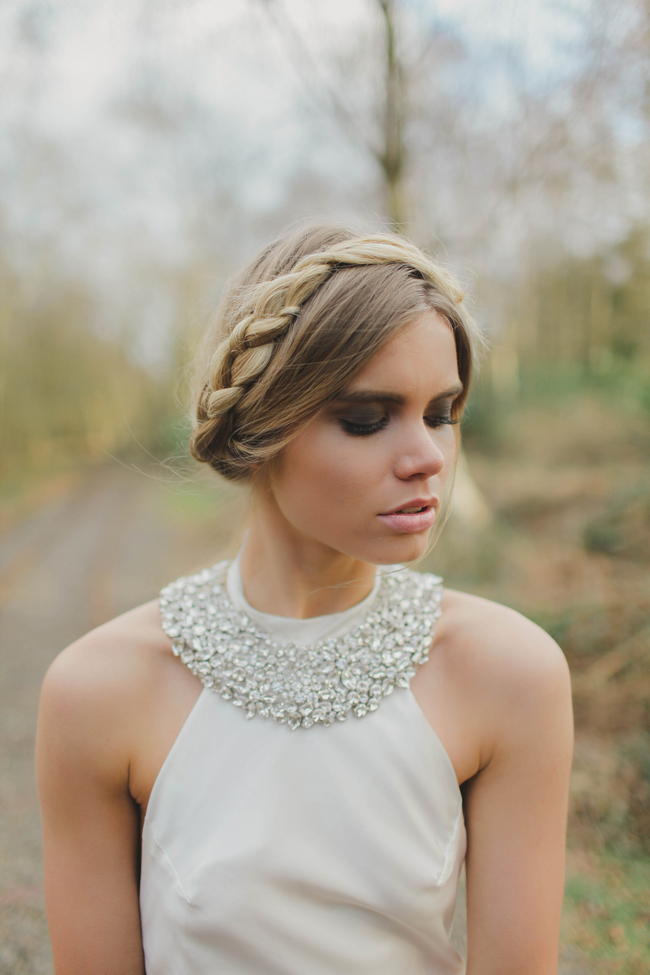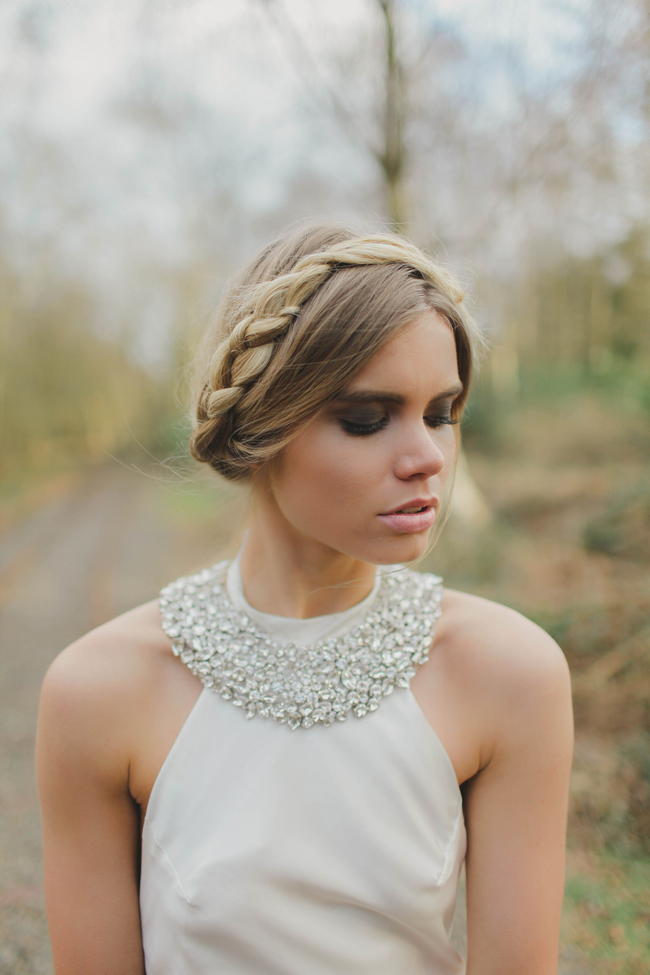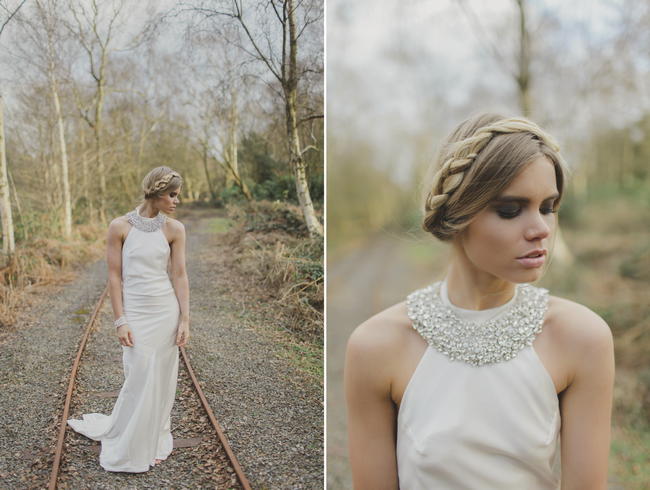 Above and below: Flower Garden, a couture crystal and tulle neckpiece. (Which totally works with that fab rope braid updo!)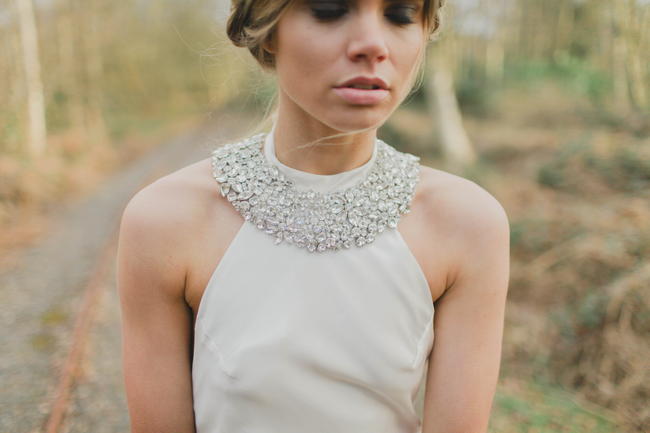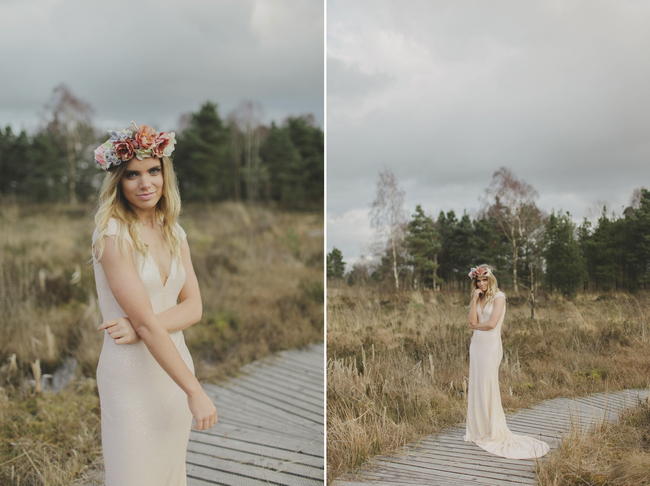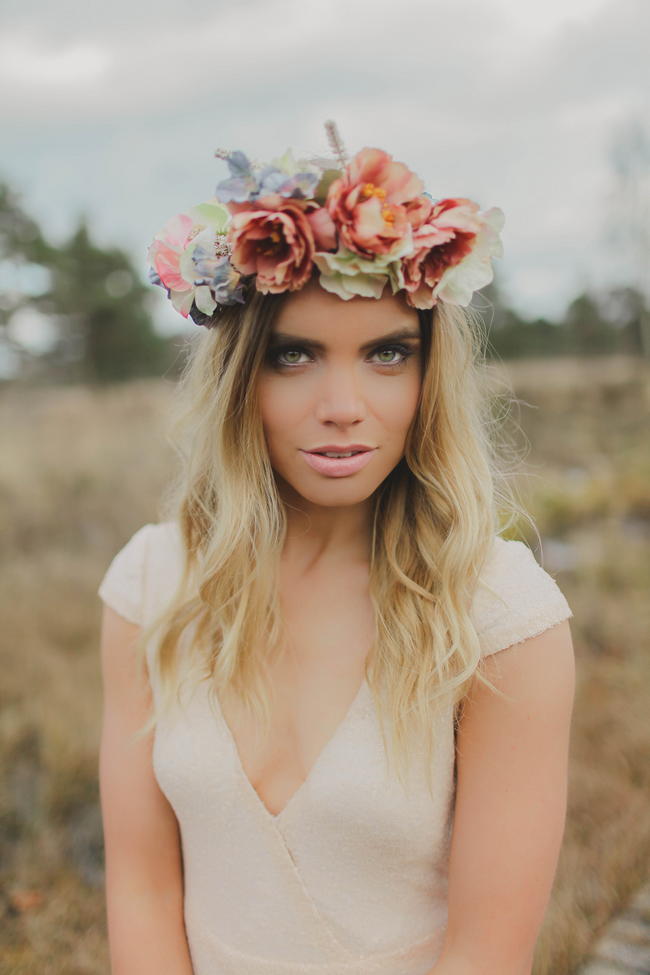 Above and below: Bacall, an ivory blush paillette sequin wedding gown, paired with the Moonlight flower crown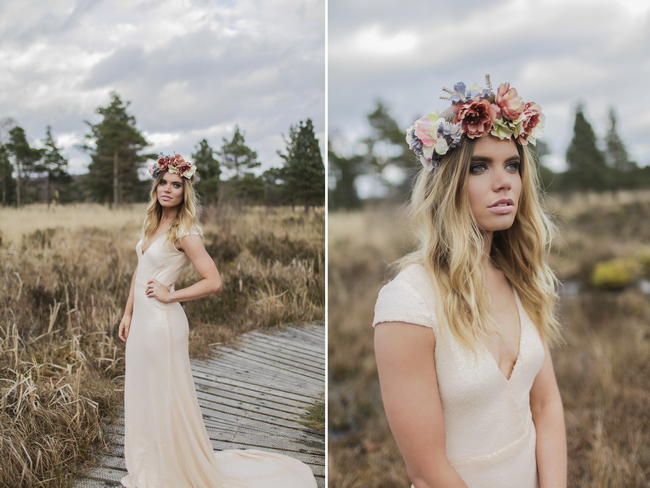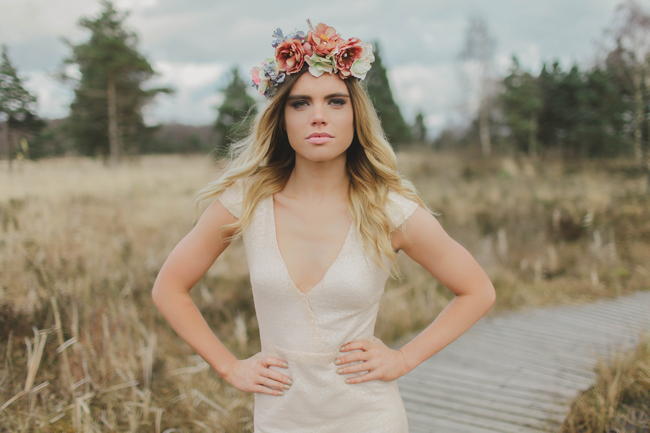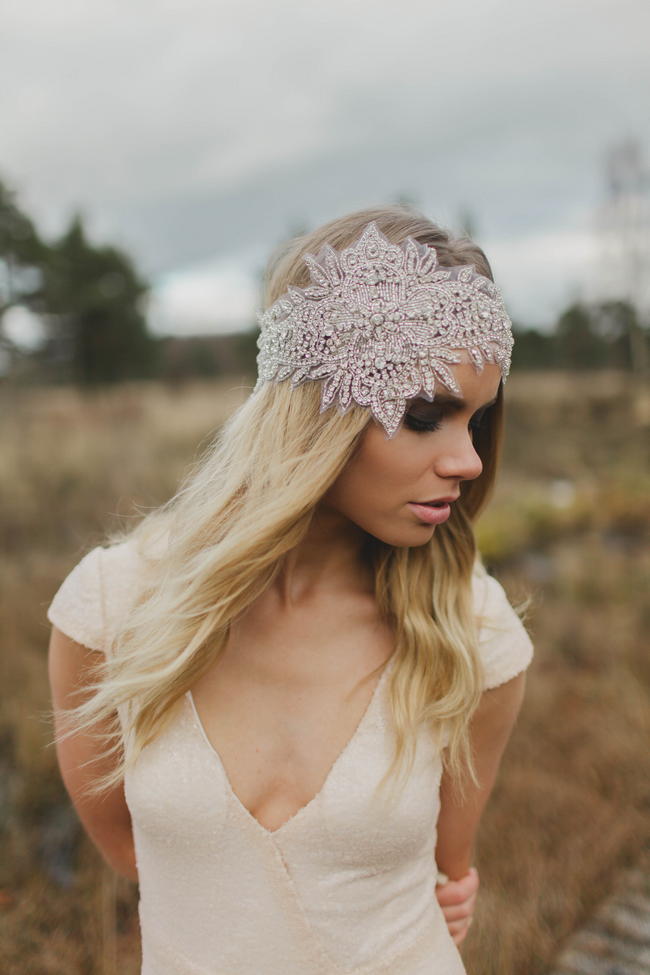 Above: Reiss, a totally divine beaded crystal headband.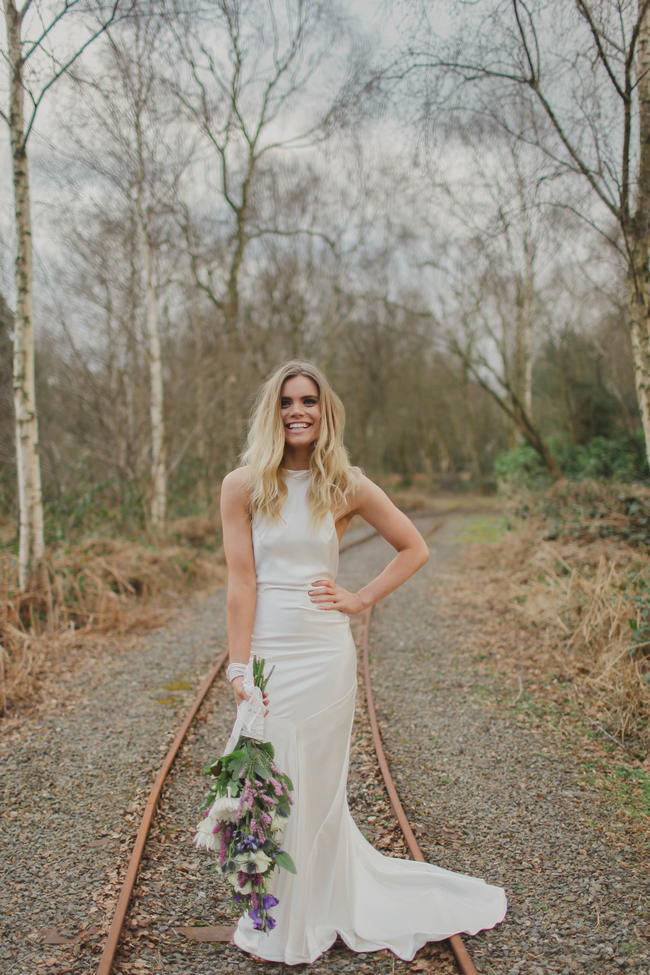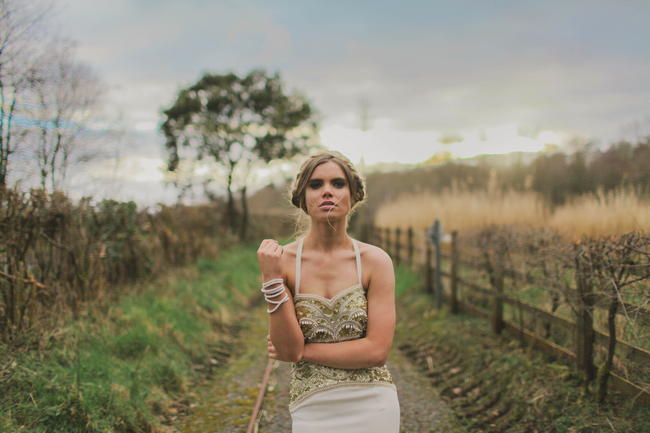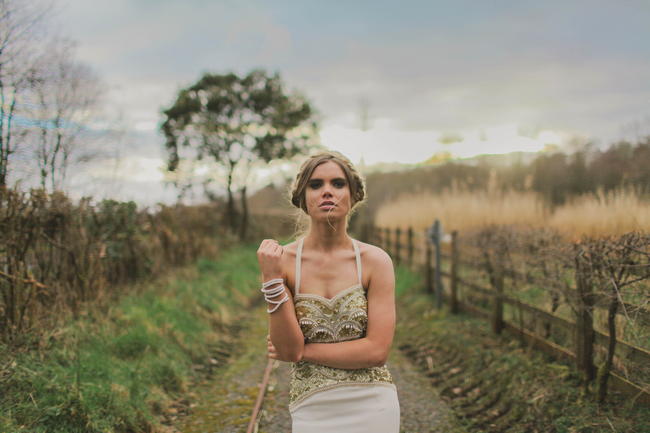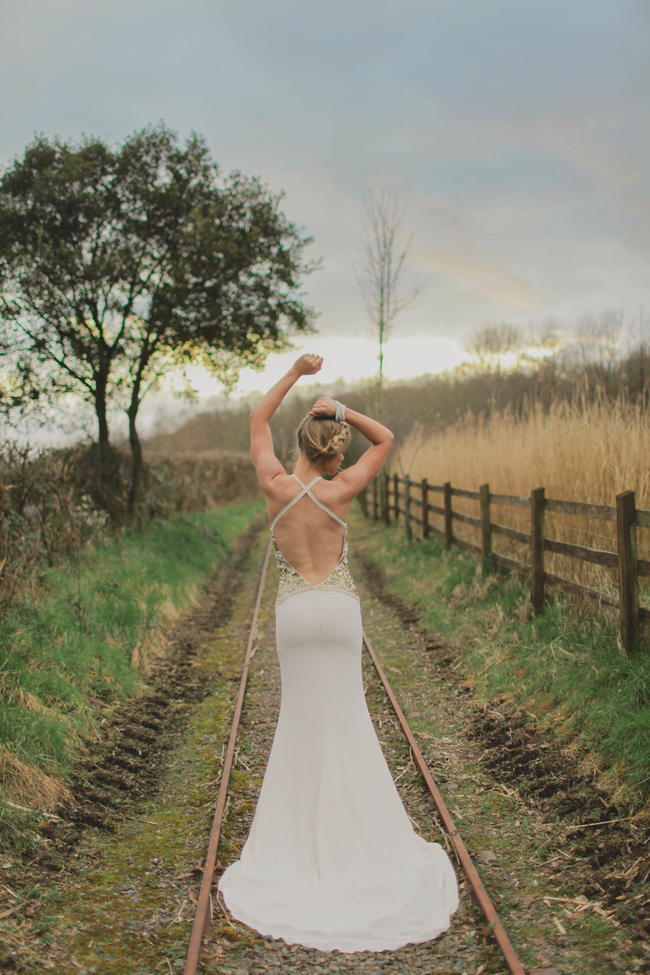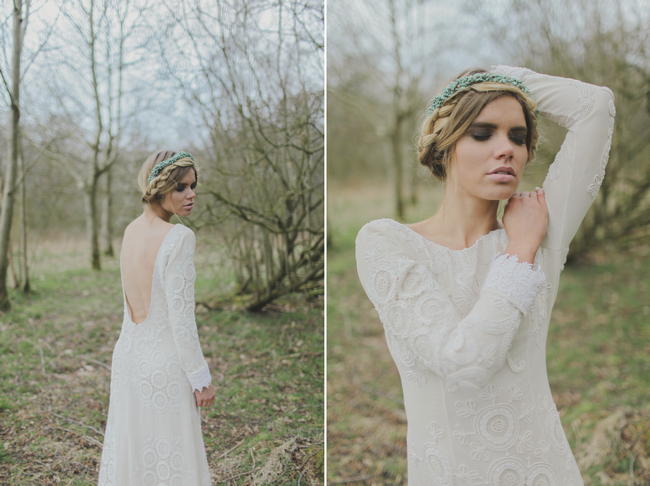 Above and Below: Meadow, a beautifully Bohemian crochet wedding gown.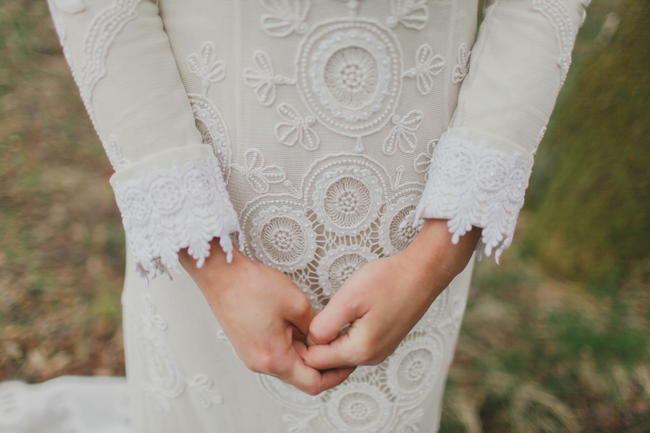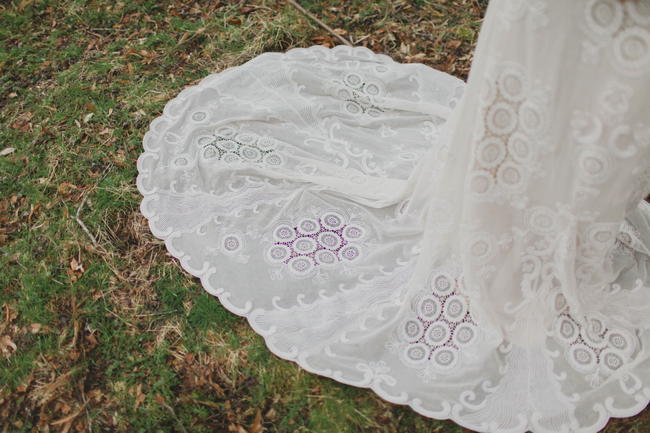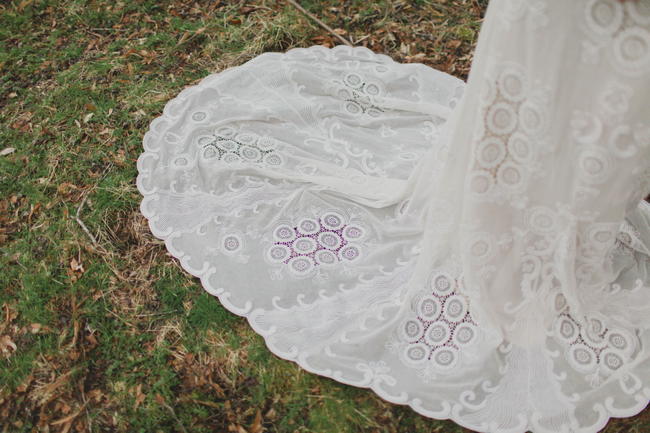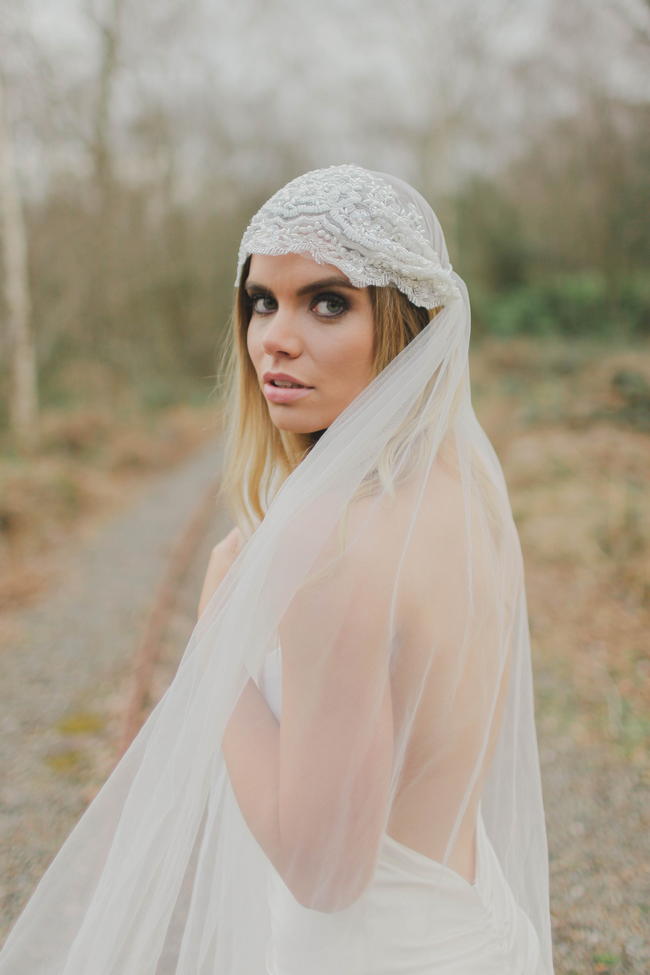 Above and Below: Harmony, a spectacularly beaded lace juliet veil.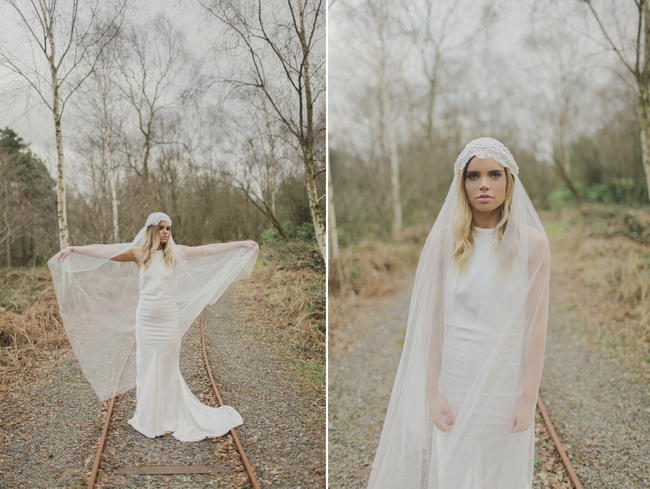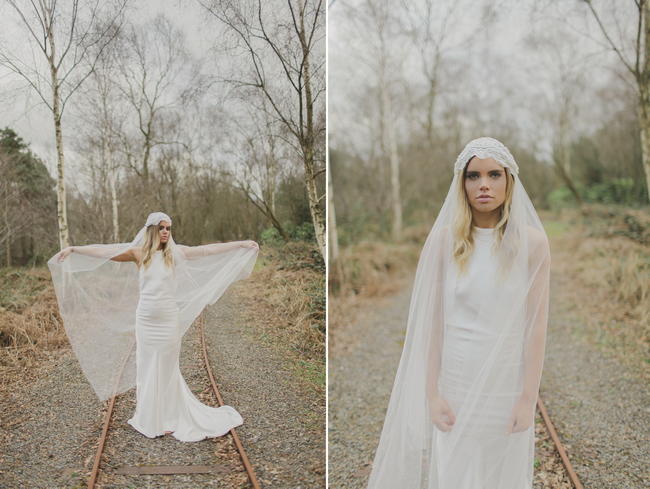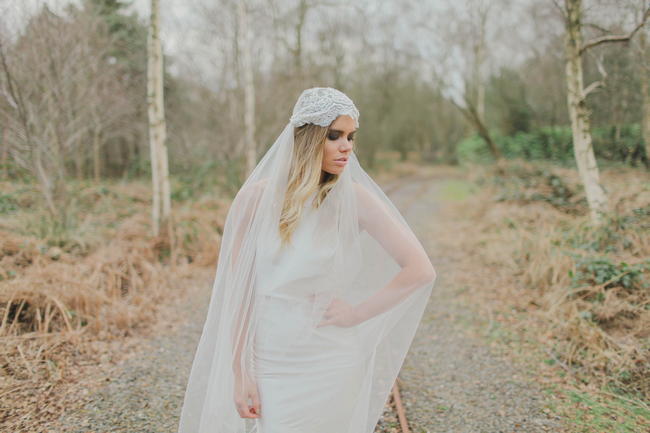 If you're a fan of Gibson Bespoke and glitter, you'll love our feature on sequinned wedding dresses. And if you're a fan of floral bohemian beauty, these 14 fabulous flower crowns and floral wreaths are for you!
♥ ♥ ♥ CREDITS ♥ ♥ ♥
Photographer:  KirstyLyn Jameson | Dresses, Accessories & Styling: Gibson Bespoke |
Model: Hannah Blevins | Hair: Sarah Tiny