Crisp Grey & Green Cape Town Mountain Wedding ♥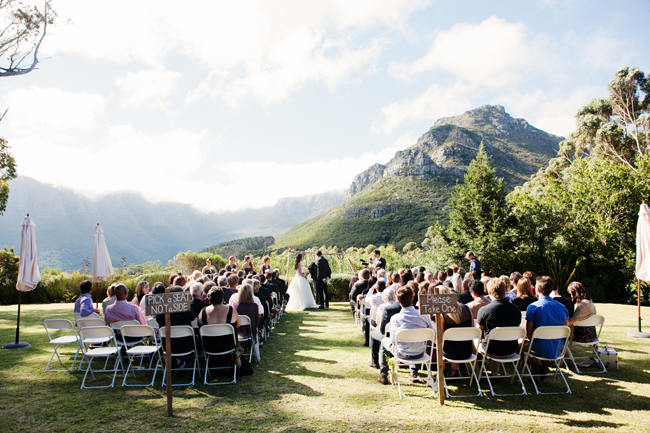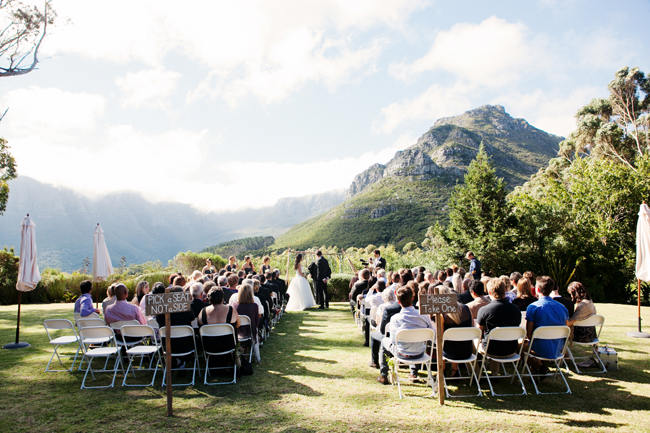 Megan and Craig, who were born and raised in South Africa, planned their Cape Town destination wedding from their current hometown, Auckland, New Zealand. They were married at the scenic Silvermist Mountain Lodge set on foresty slopes of the iconic Table Mountain, just 20 minutes from the city. The pair exchanged vows outdoors, their ceremony set against a ridiculously beautiful backdrop of mountains and forest,  adding a few delightful details. Afterward, their crisp, organic reception, captured by Moira West Photography, was filled with shades of grey, cream, wooden slabs, bunting and a touch of greenery.
From the Bride: My mom and dad were such a big help in planning our wedding. My mom made the invites along with 80 meters of cotton bunting to hang in the reception hall. My dad made our wedding favours which were wooden place mats with our intitails branded into them, as well as the table numbers and signs we put up in the grass. We also used my dads two cars, and an extra one from a friend of his. They are very special to the family and was a lovely touch to the day. As a tribute to my gran, who always wore red nail polish, myself and some of my bridesmaids had our toe nails painted red for the day.
Green & Grey Silvermist Wedding on Table Mountain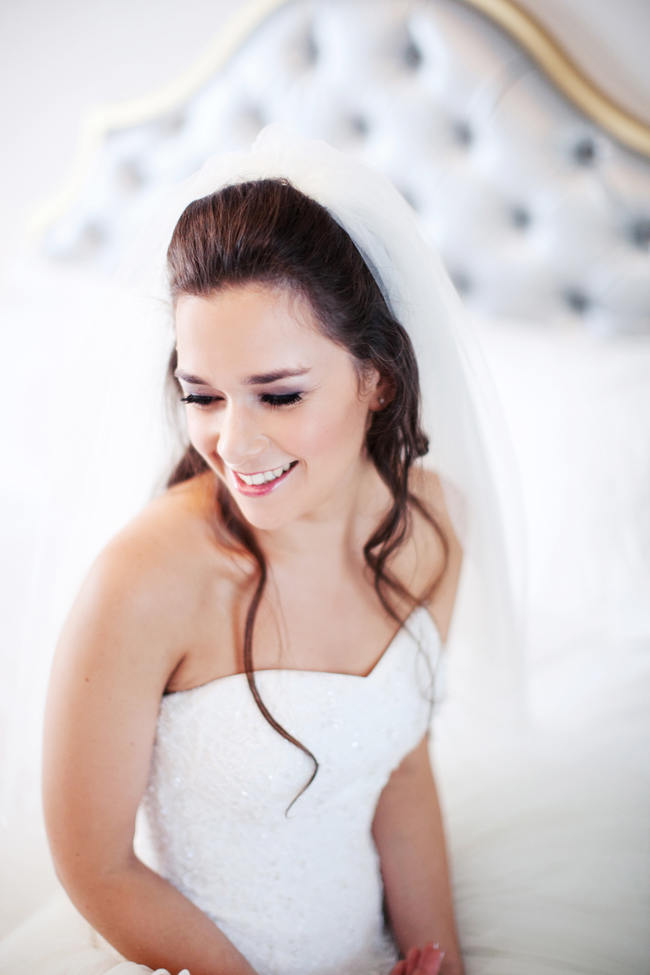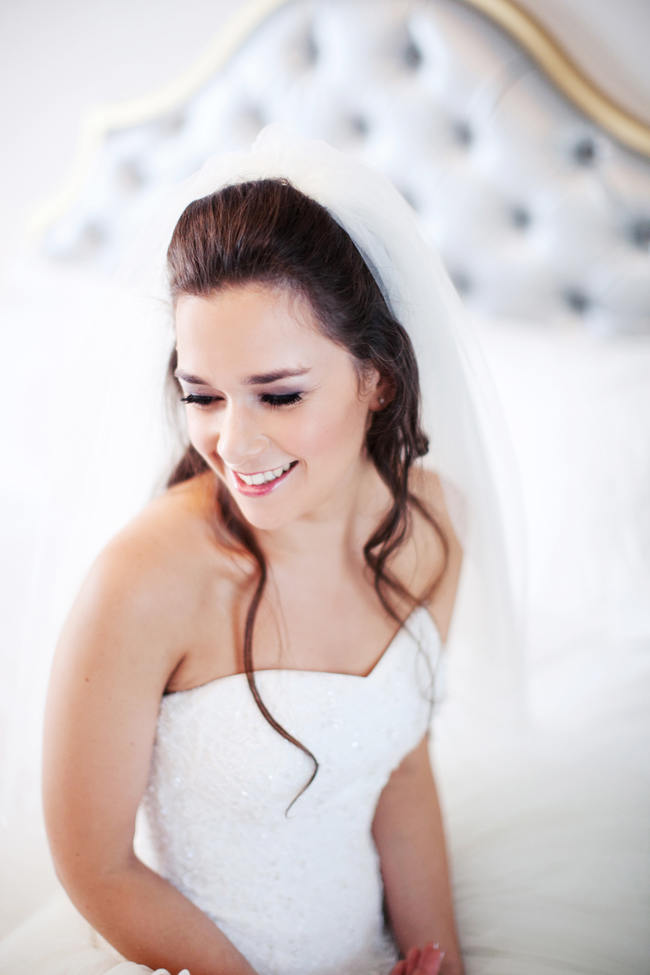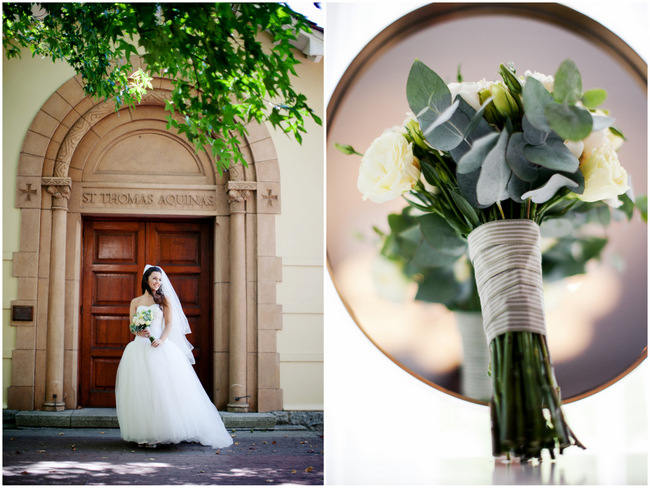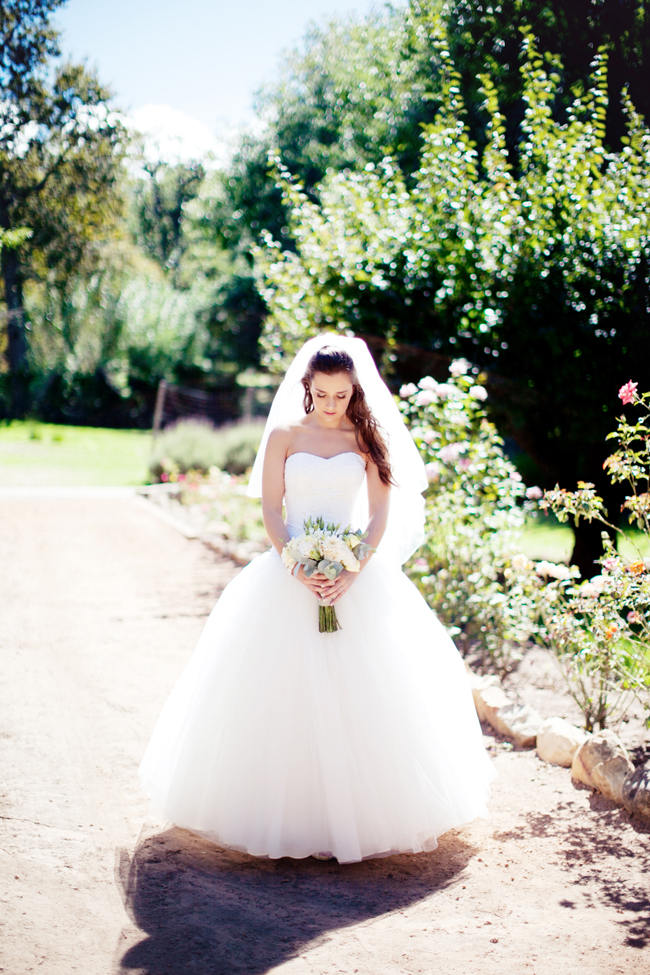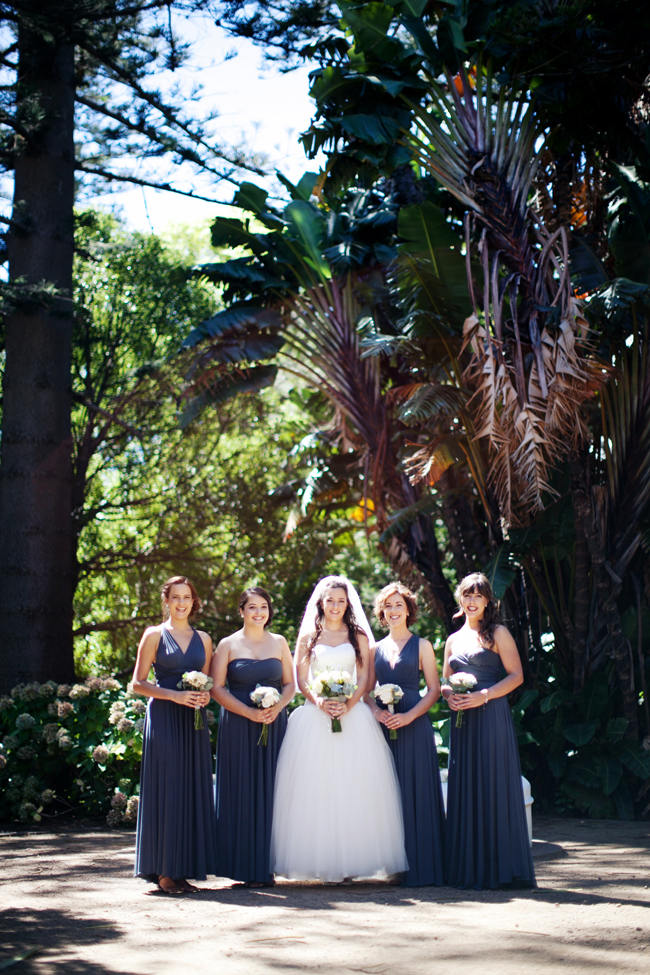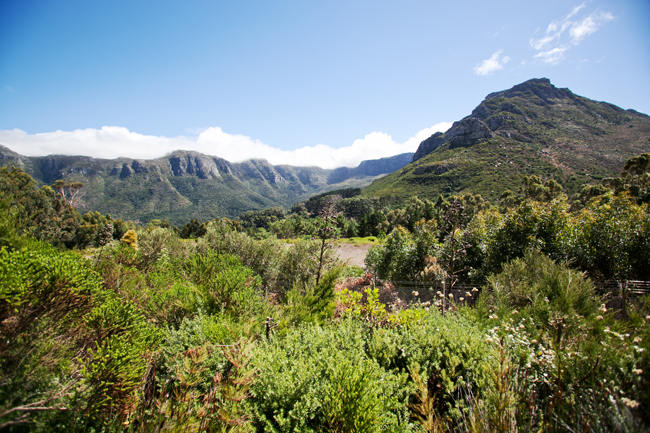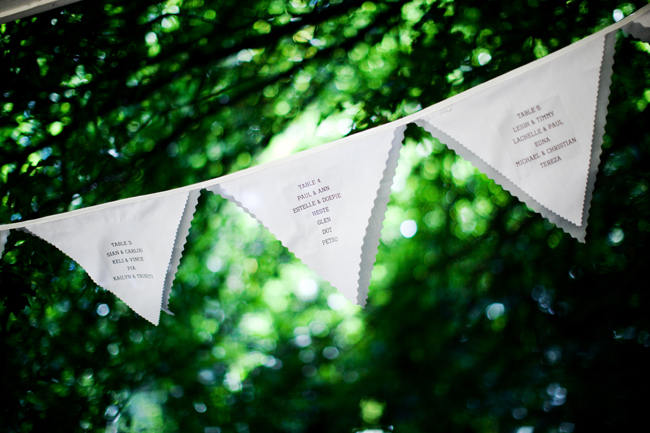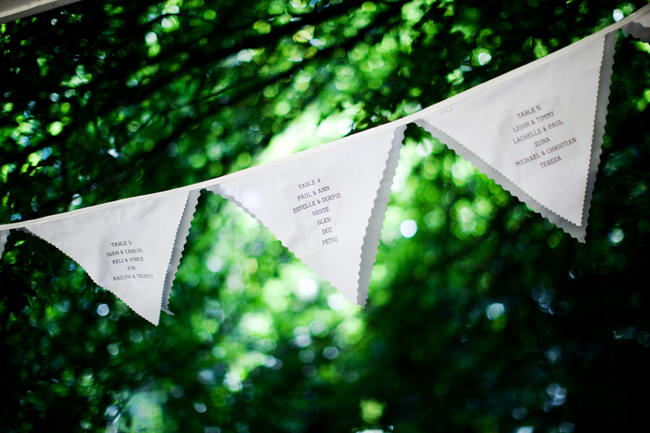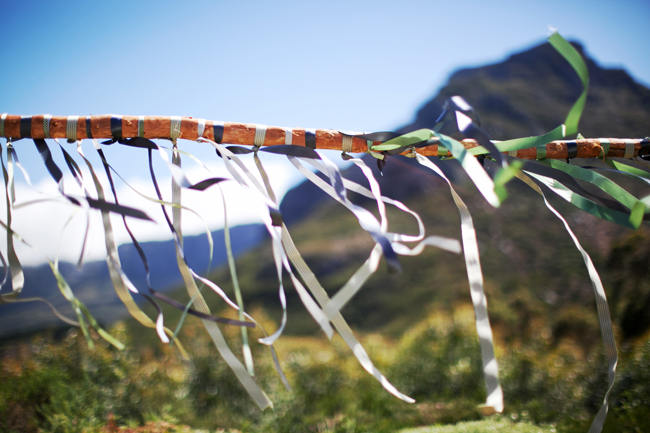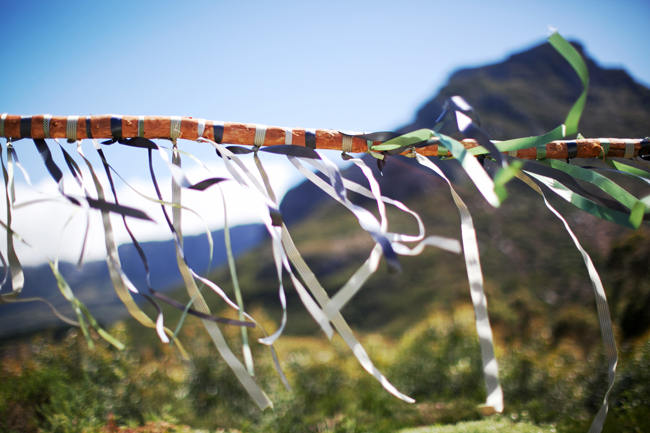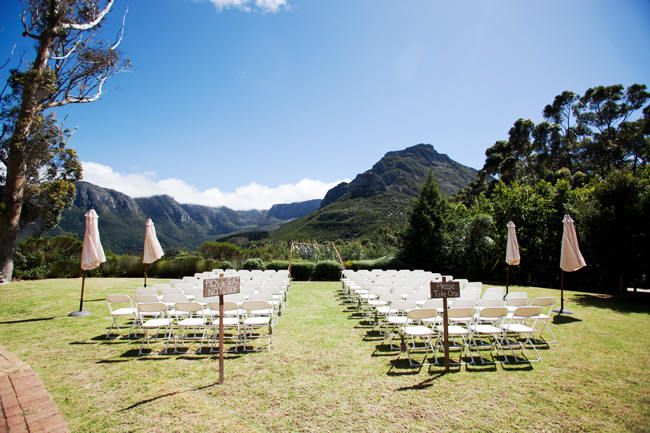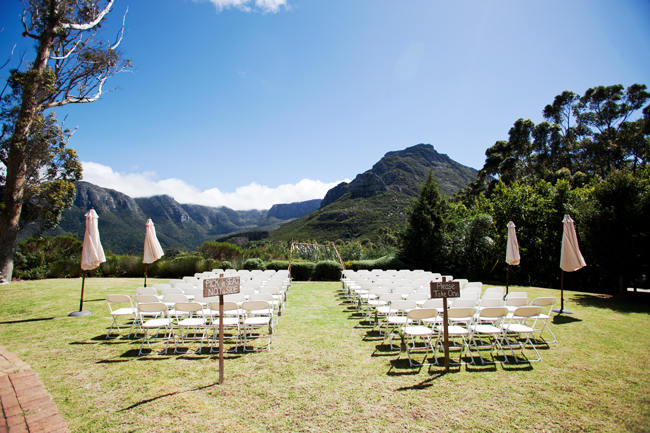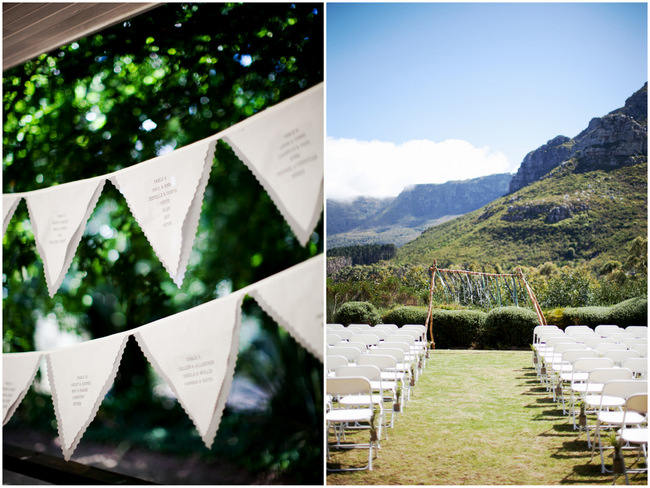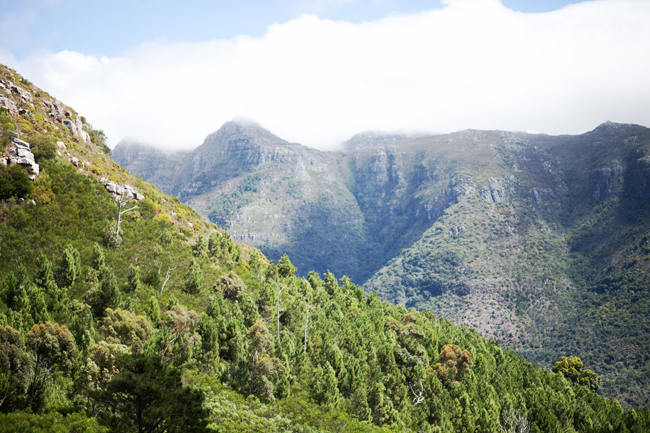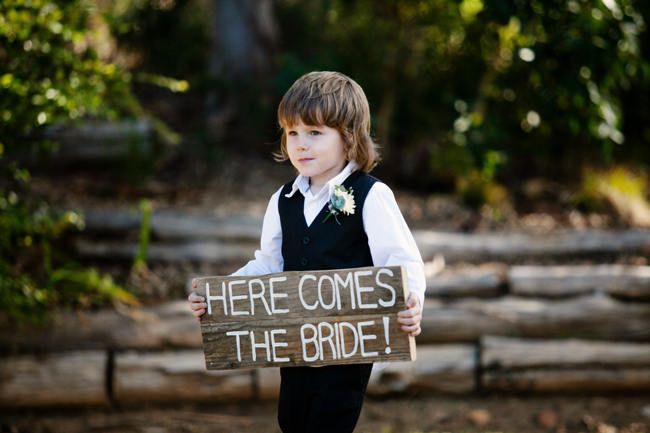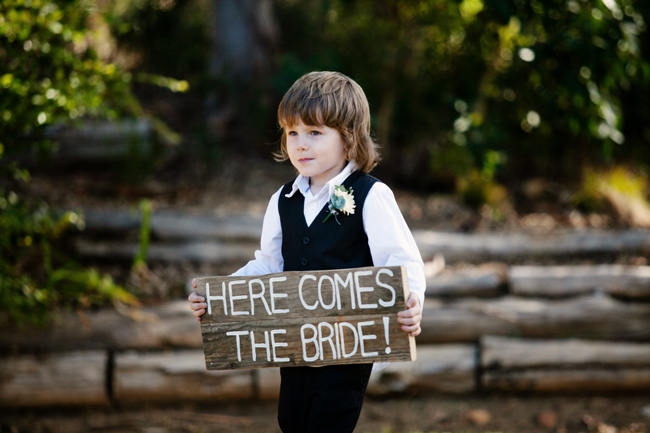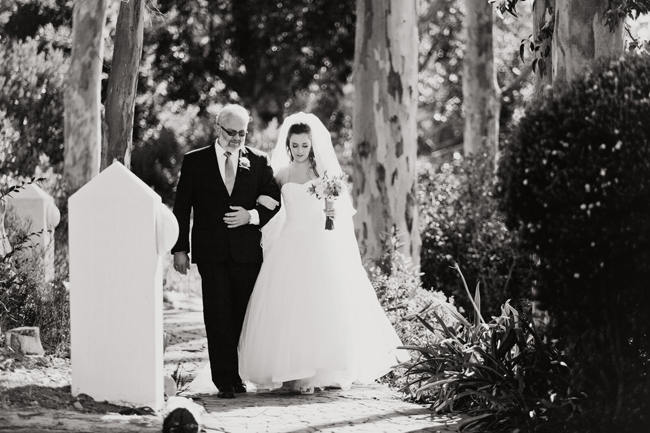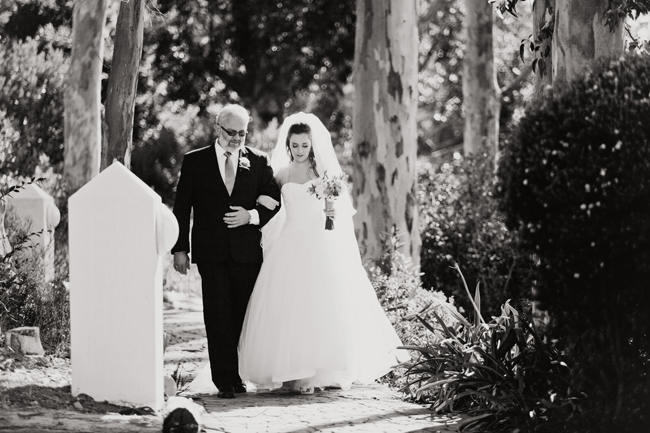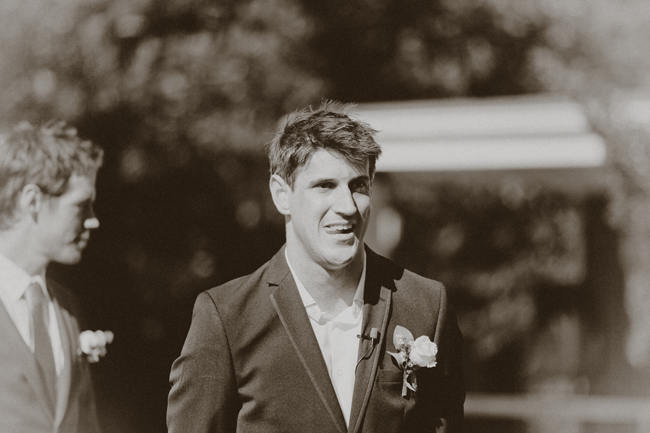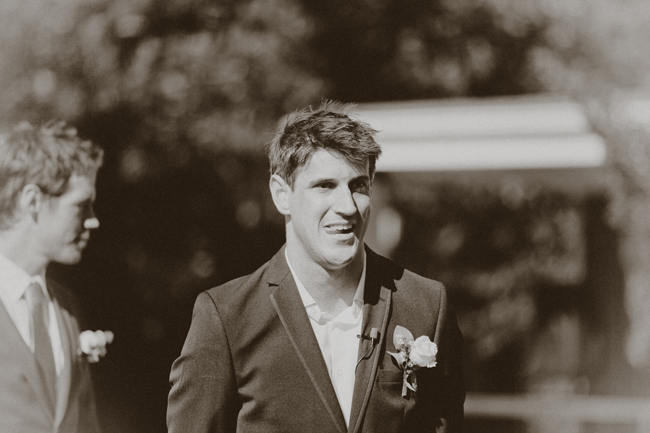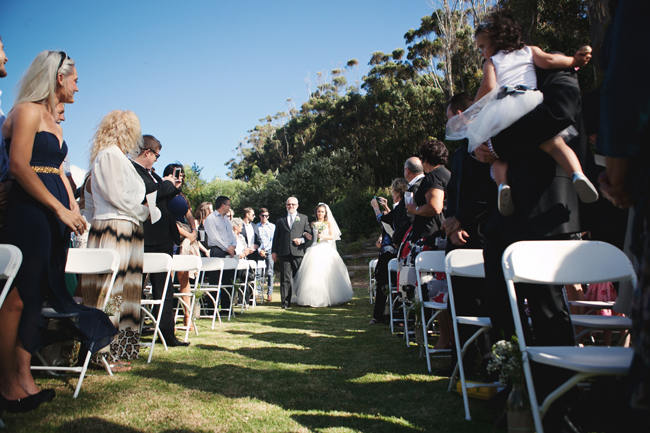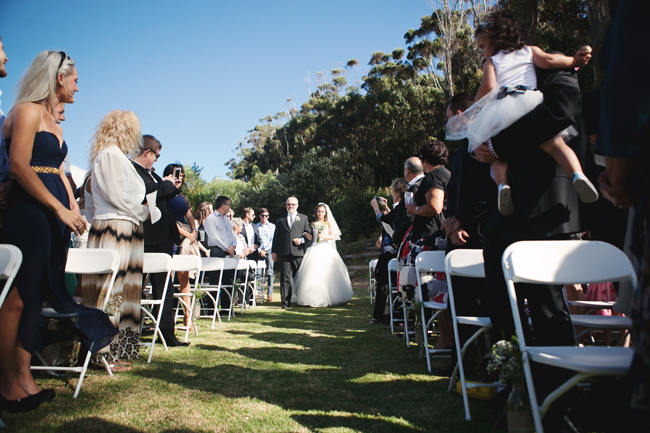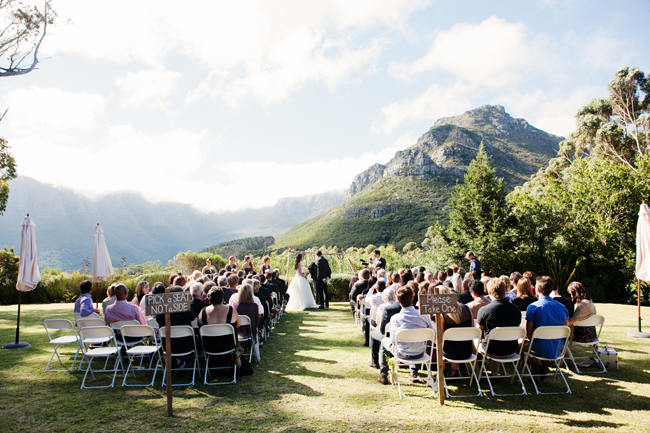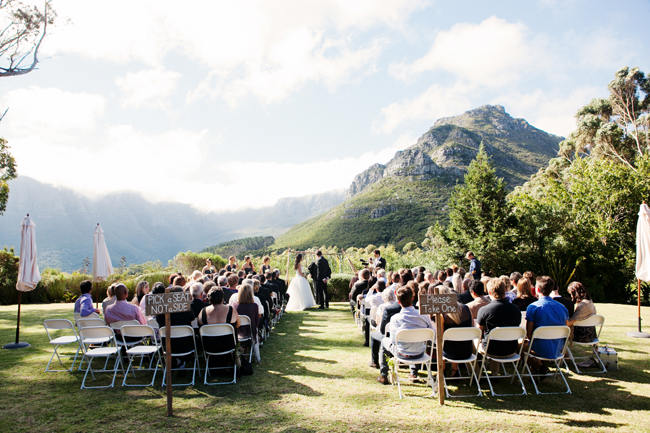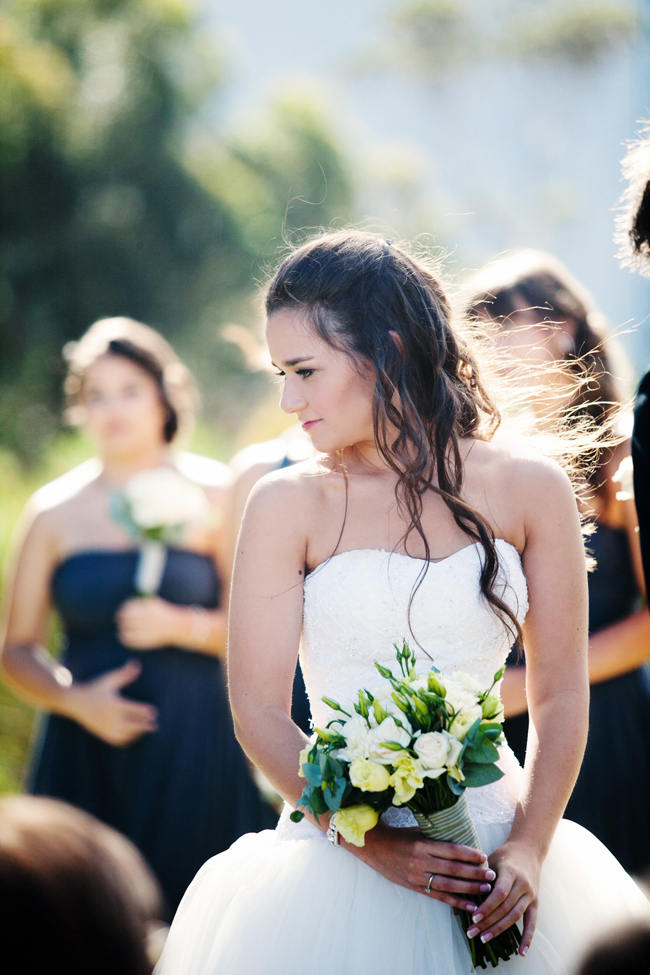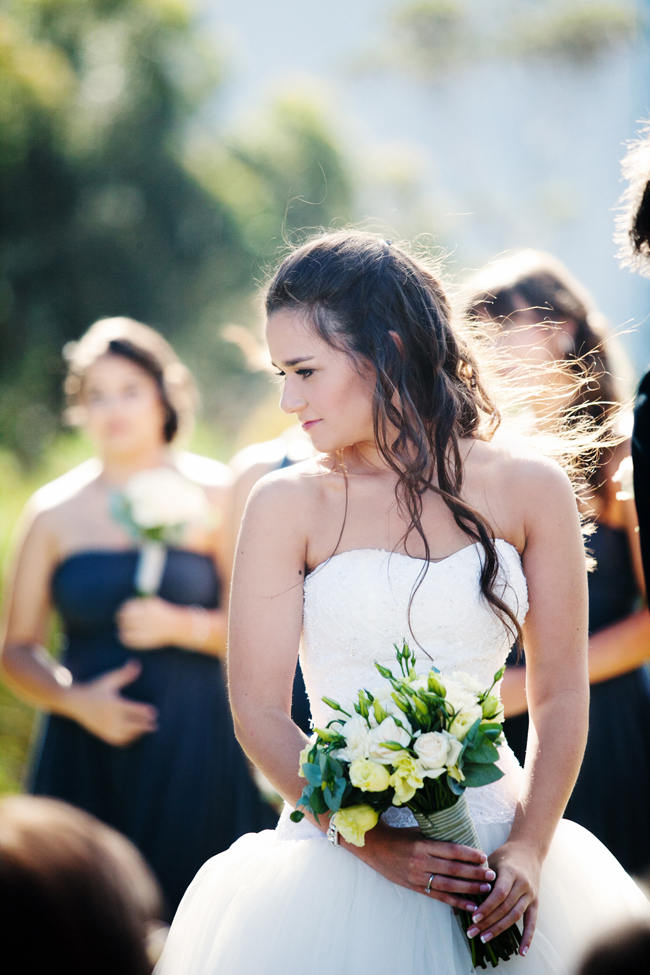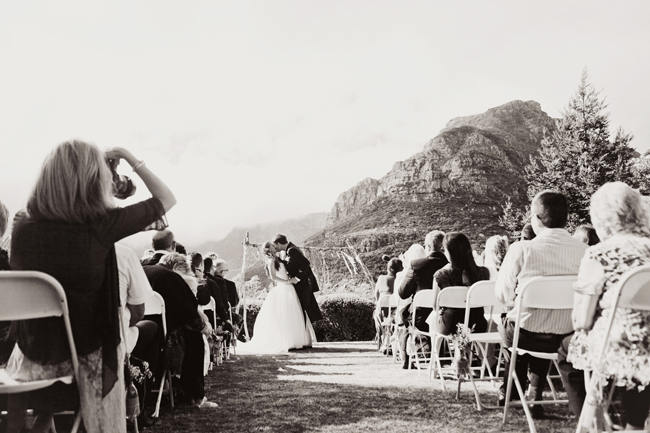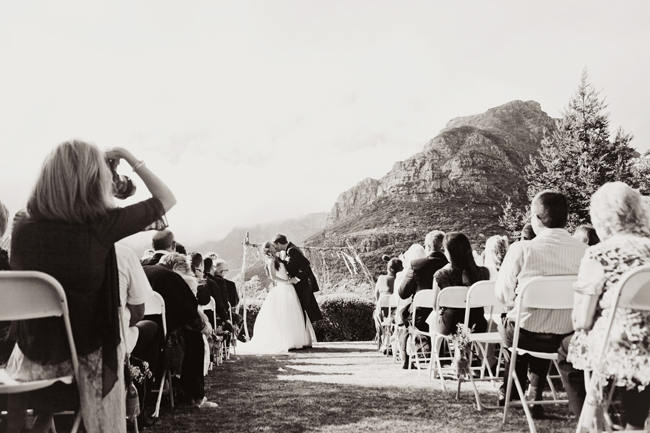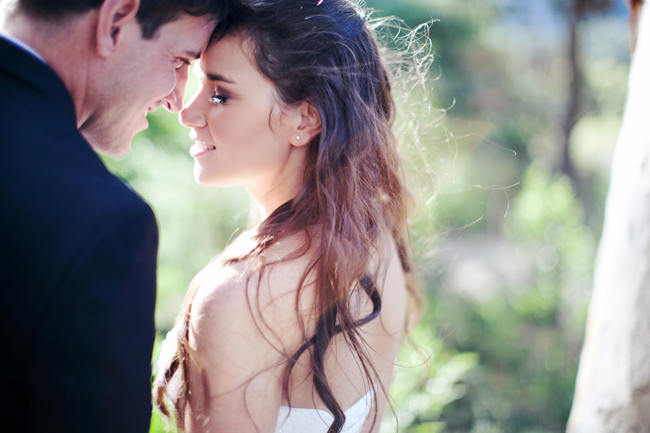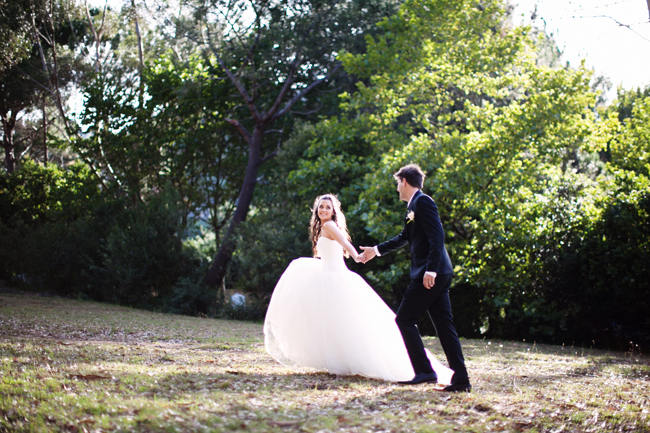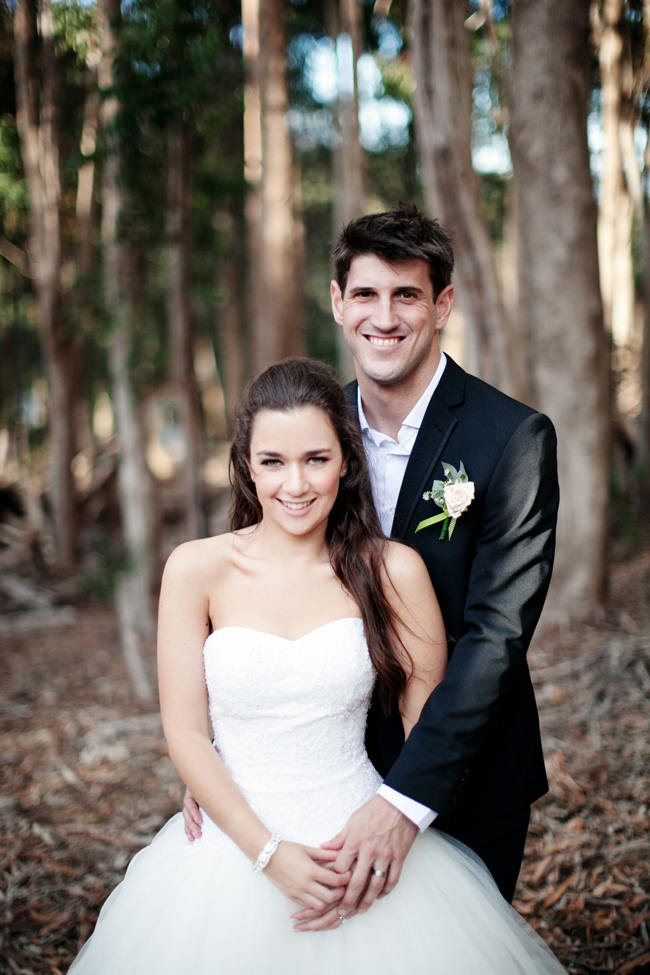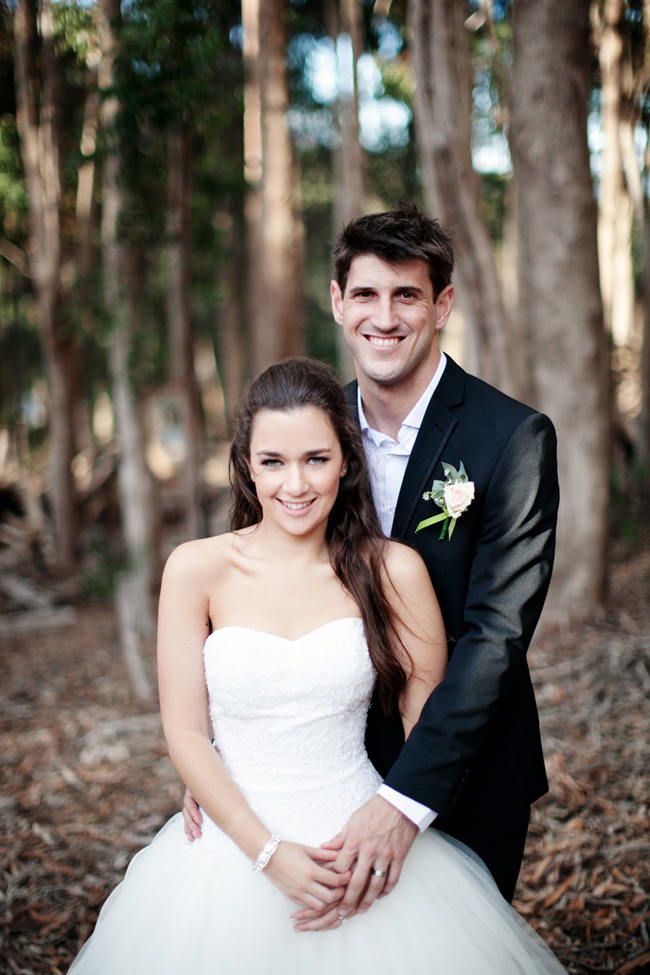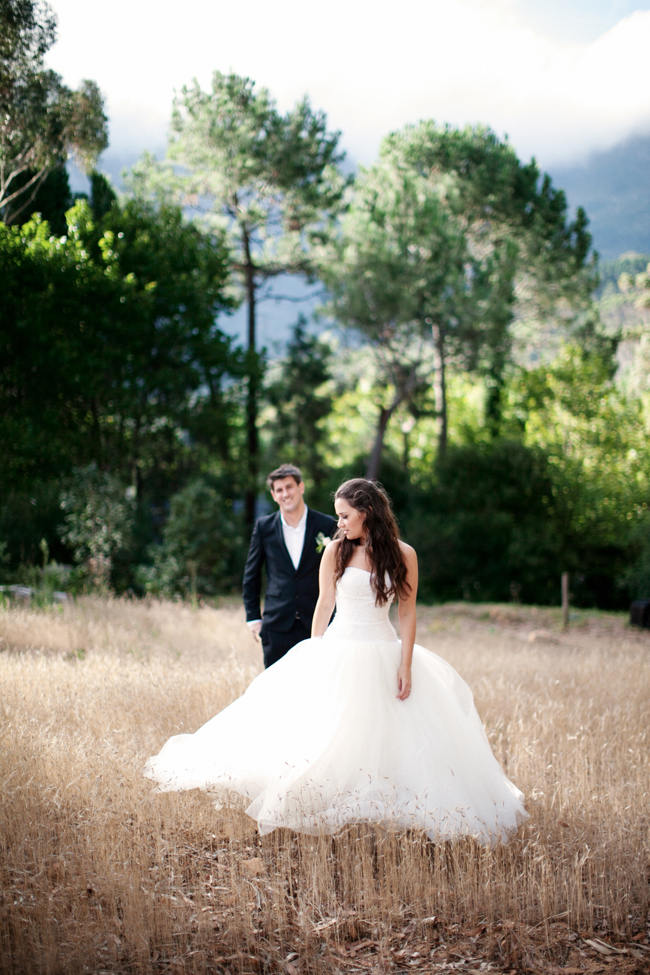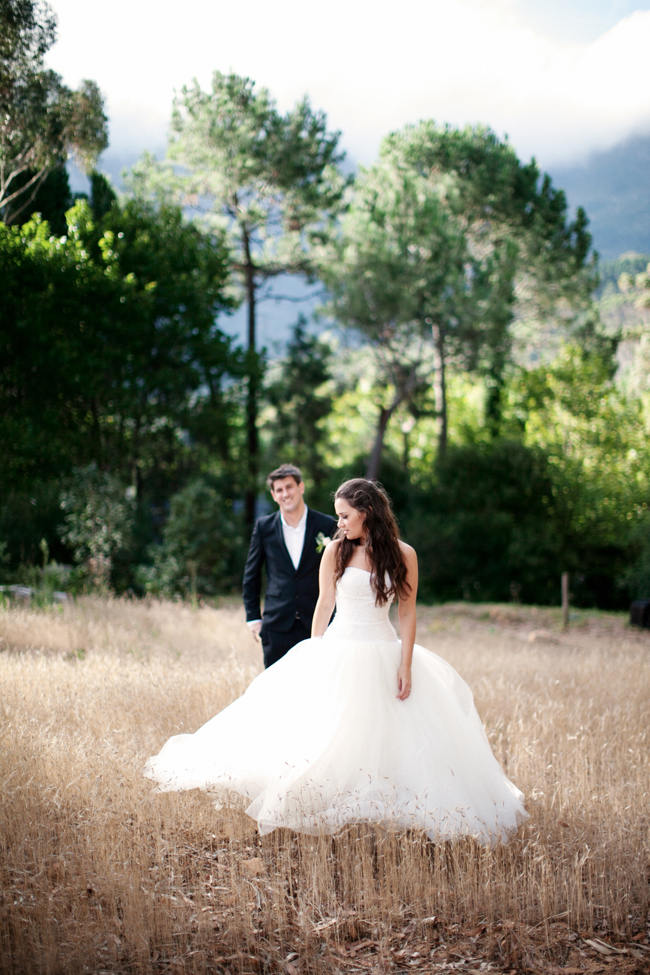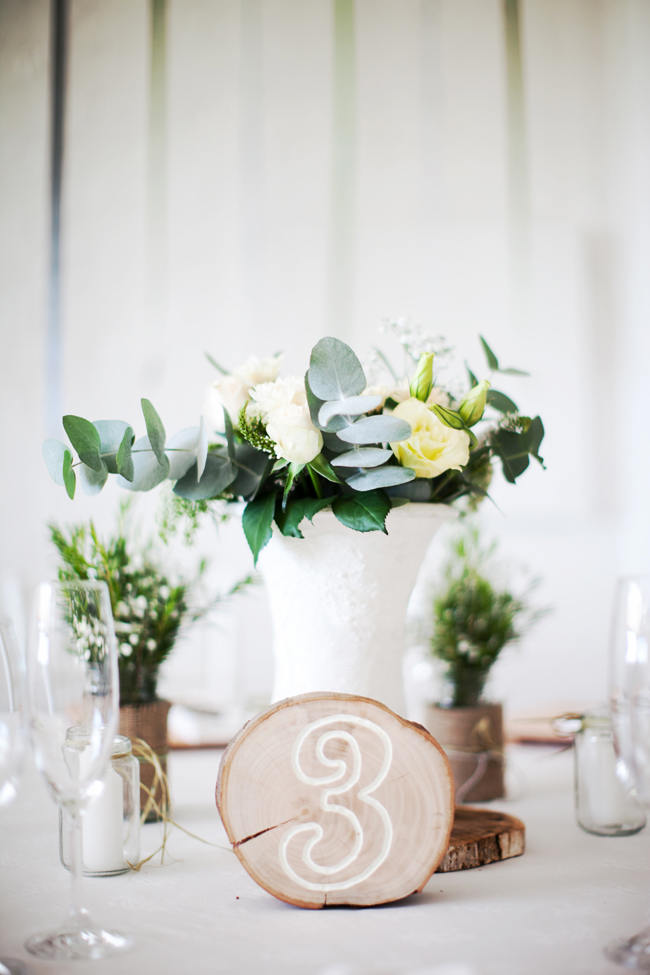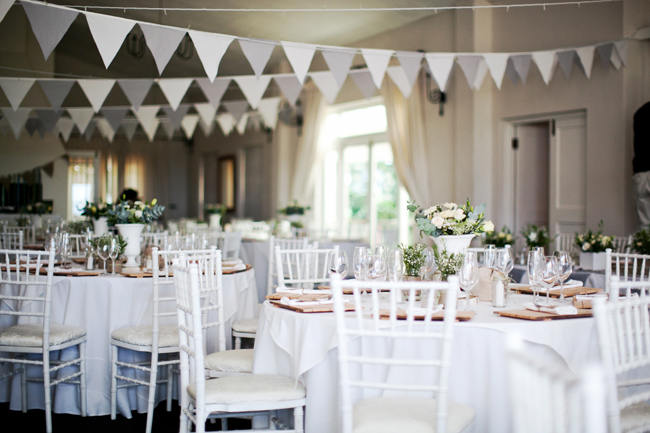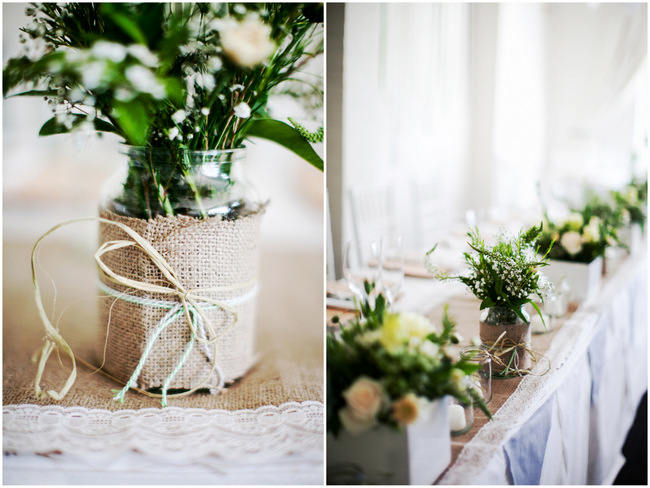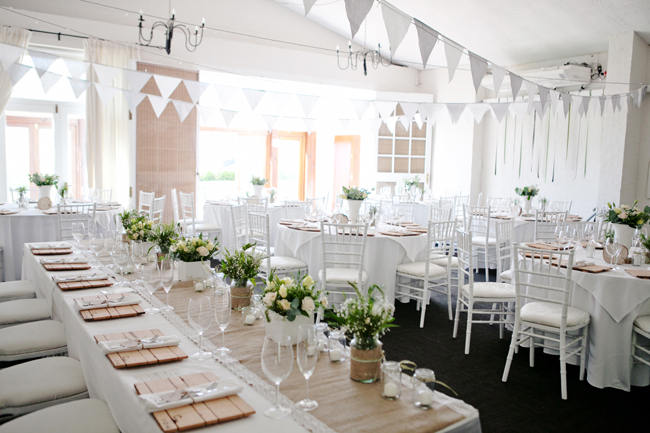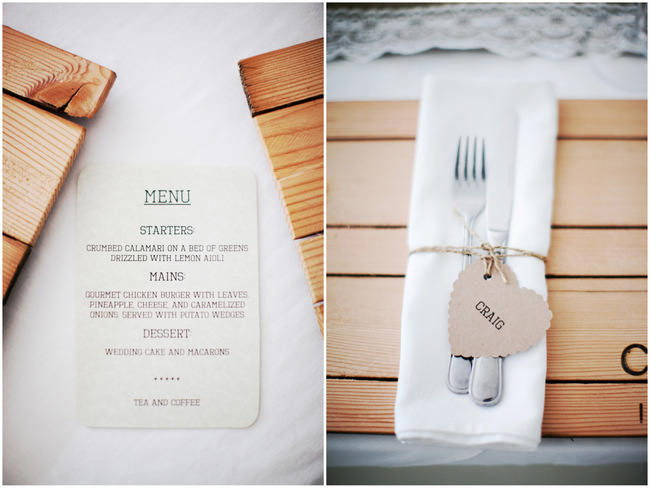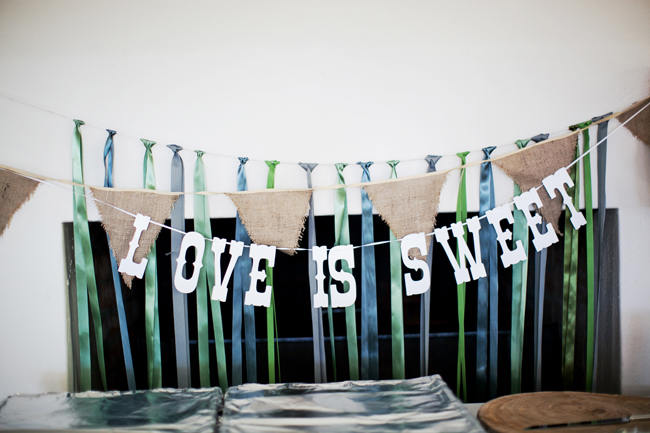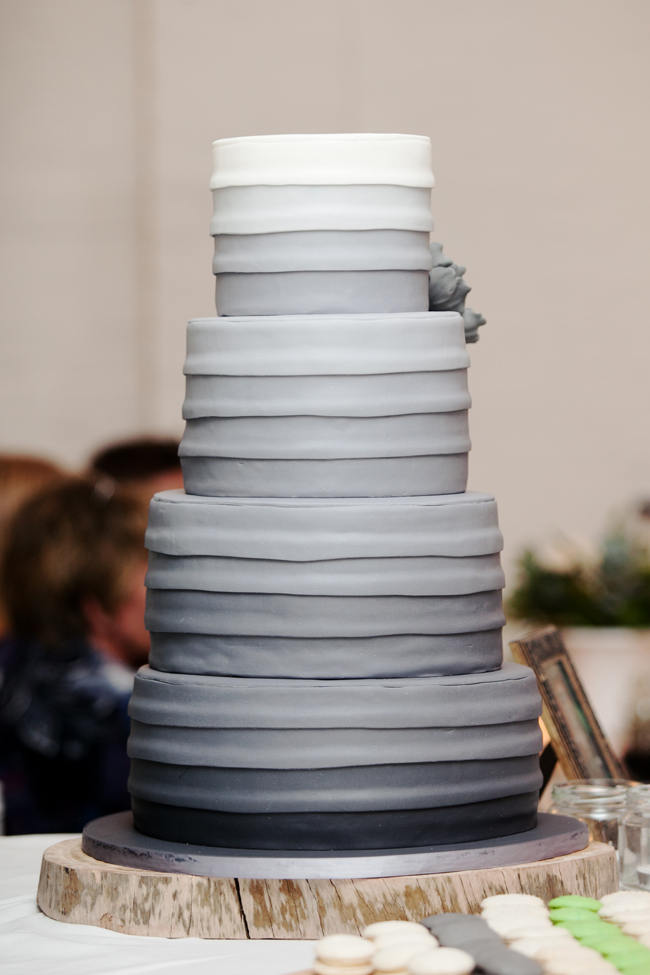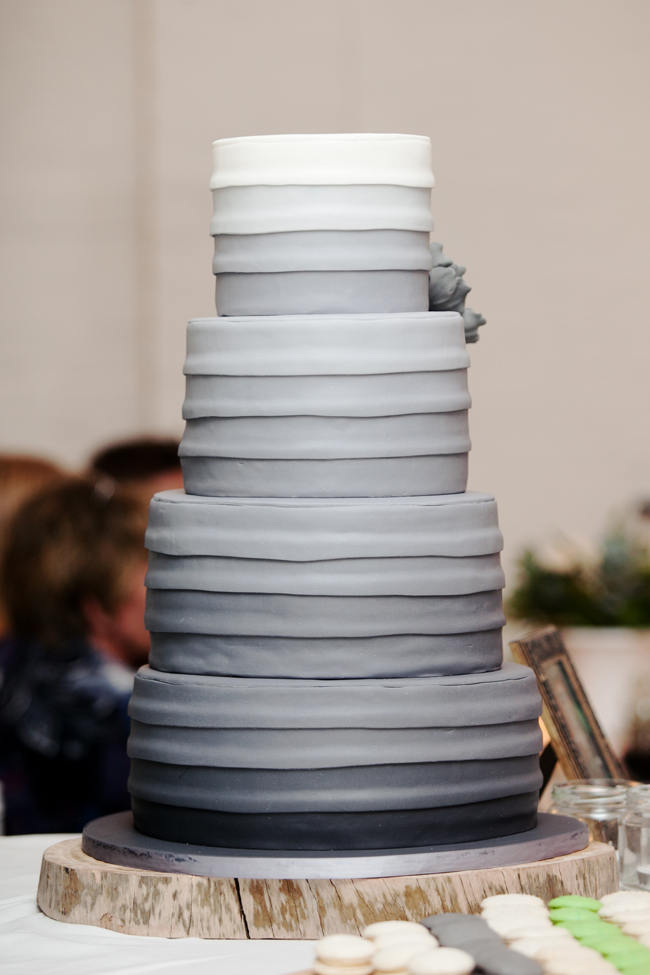 Love Story & Proposal: We met just after I had just finished my last school exam, when Craig had just returned back to Cape Town from racing bicycles in the UK for a year. We only started dating about a year later when he returned back from a trip to Belgium, when he realised that he couldn't live without me. I, on the other hand had already realized that when I met him… Sometimes guys just need an extra bit of time 🙂
He proposed at a lovely winter picnic at Cape Point, Cape Town. We sat on the grass over looking the rocks and crashing waves. I could see the ring box in his pocket and just how nervous he was, which was what made is so sweetly perfect.
Wedding Dress: Before I moved to New Zealand all my girl friends took me on a day out of wedding dress shopping and high tea. We went to two places, the second place was where my sister got her wedding dress so I had gotten to know the owner of the shop. I tried on quite a few and nothing felt right, the owner went and got her wedding dress for me to try on and I fell in love with it instantly. It was my perfect princess dress, big and sparkly!! The best part of the day was dancing in my dress, the twirling was AWESOME!
Bridal Party: My bridesmaids were really helpful in dealing with their dresses. Because I was in New Zealand I couldn't go with them to shops we decided on the infinity wrap dress. My mom brought over the fabric swatches for me to choose. I loved the girls dresses. I chose their earrings and bracelets and they just wore any shoes they wanted, a lot easier then trying to get shoes that all matched. All the boys in the bridal party had matching ties and socks with their title on it like "Groom" or "Father of the Bride"
Wedding Ceremony: Our ceremony was held on the lawn outside the reception hall. I walked down the aisle to the instrumental version of the wedding march. I had a my four-year-old cousin walk down before me with a sign that says "here comes the bride". He was so cute!
As part of the ceremony proceedings we asked one of our close friends to read a poem, followed by a sand ceremony that the performed by our mothers.
Seating Chart: My mom made a beautiful seating chart on two strips of bunting which had the table numbers and names printed onto it.
Wedding reception: Bunting and fairy lights were hung and all the tables and chairs were laid out. We hung ribbons down the walls and placed about 250 glass jars with candles along the dance floor. The cake was one of my favourite things about the reception and was better than I could ever imagine.
Instagramming Guests: The night went so quickly, you dont have enough time to take everything. On our wedding programme we put our instagram hash tag and it was so great going through the guests pics of the day. You see such a different side of everything.
Wedding Playlist: We wanted to keep everything light hearted most of the day and decided to walk into the reception to the song from Grease – We Go Together.
Advice for Brides:
Calm down! Everything will be alright. At the end of the day as long as the bride and groom both turn up and there is some one to marry you the day is a success. Everything else is just a bonus.
The best thing we did was getting a videographer, just watching our highlights clip made the extra cost worthwhile. It's amazing watching everything again.
Unfortunately guests don't notice the little things. Dont spend money on small decor elements. Flowers are the best decor, and its what people see. The very expensive ribbon that is tied around every second jar will go unnoticed.
Get as much help as you can from friends and family – people are willing to help and the more people that help the cheaper things will get.
A long engagement also helps to save, we were engaged for 18 months. You also realise as the months go by that certain things aren't actually needed.
If you're a fan of Moira West's photography, like we are, you can enjoy some more eye candy from this fab South African wedding photographer here.
♥ ♥ ♥  CREDITS ♥ ♥ ♥
Venue Silvermist Mountain Lodge // Photographer Moira West // Videographer Cape Videos  // Dress The Wedding Box Kenilworth // Brides Hair Maryka Hanekom // Brides Make-up Helet Conradie (Brides friend) // Flowers & Decor Love Affair  // Cake The Sugar Studio // DJ & Music Sound Print // Favors Love Affair // Shoes Anelle shoes via Wedding Box