Simply Chic Gold & Navy Garden Wedding ♥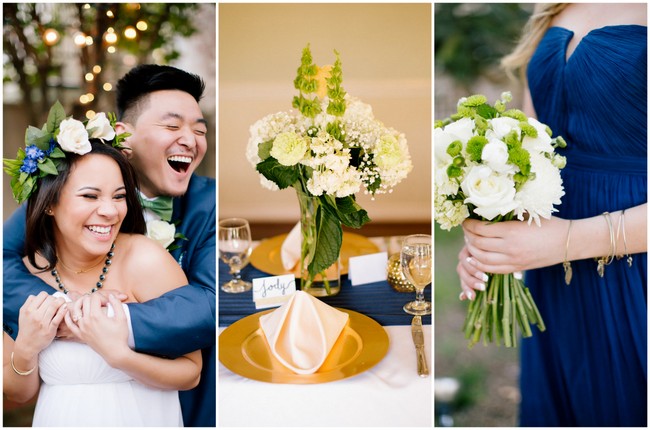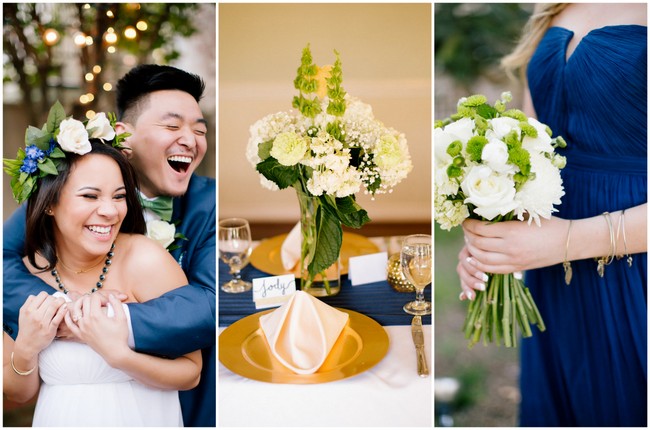 Britney is from Virginia and grew up in Manassas. Mack was born in South Korea, spent 12 years in Ithaca, NY and then moved to Manassas. Spring.  The couple were friends first, and after growing up together, fell in love, finally starting their lives together. Today we share their beautifully intimate gold and navy garden wedding set at  The Kenmore Inn, photographed by Brandilynn Aines. The couple skipped the traditional unity candle and instead planted a tree together symbolizing the love that will continue to grow over the years – they can't wait to plant this at their first house!
And how much do you love their guest book idea? Each month Mack gave Britney a rose for the number of months they had dated. Their wedding was the day after their one year anniversary, so Britney had each guest sign the back panel of a shadow box which is now filled with all of those rose petals from the first year we were together. So special!
"Our wedding was about our commitment before God," shares Britney. "We wrote our own vows, held communion, and stood before a cross my dad made for us (and almost lost his finger the first time around, phew). Our photographer, Brandilynn was amazing too! I had a veil that I wasn't too fond of and she had brought the most perfect flower crown, it really brought everything together. And of course we're so happy with the photographs she captured!
Intimate Gold and Navy Garden Wedding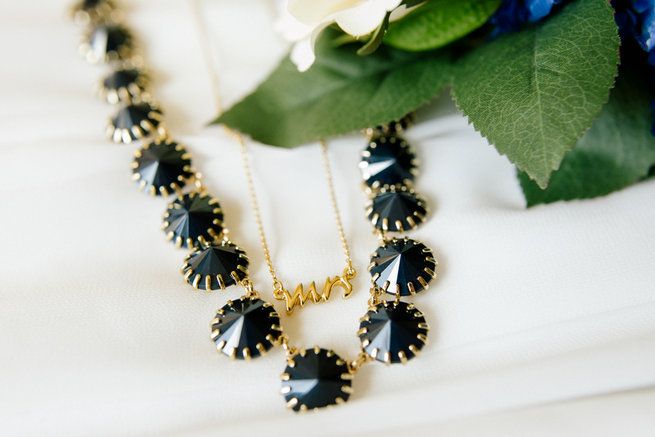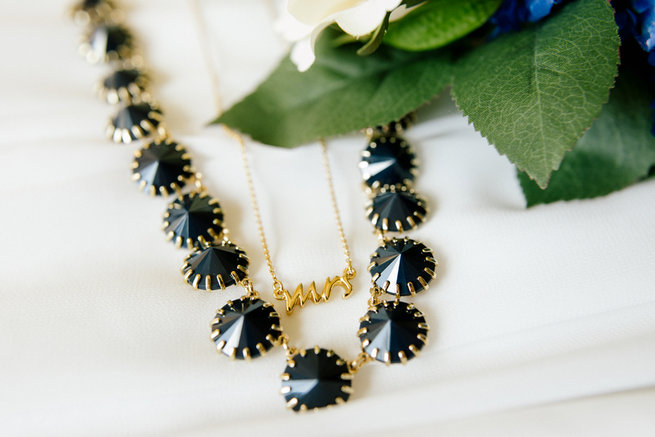 Gold Mrs Necklace: Kate Spade | Navy Necklace J Crew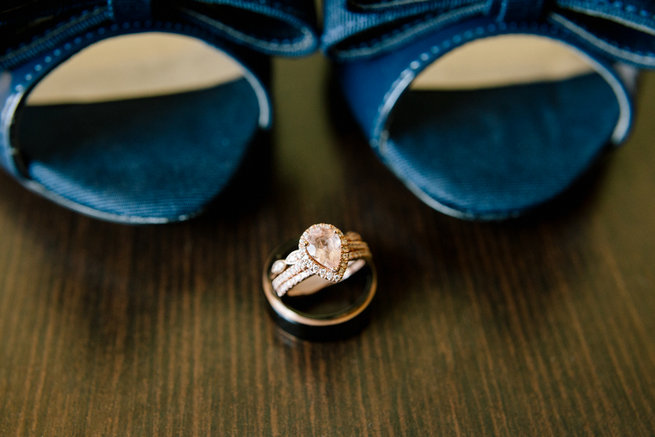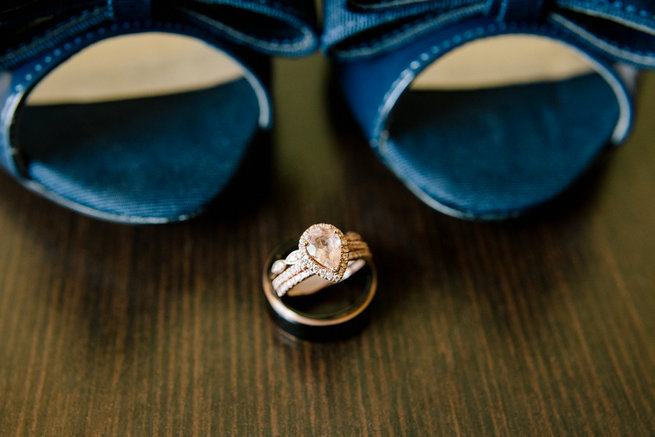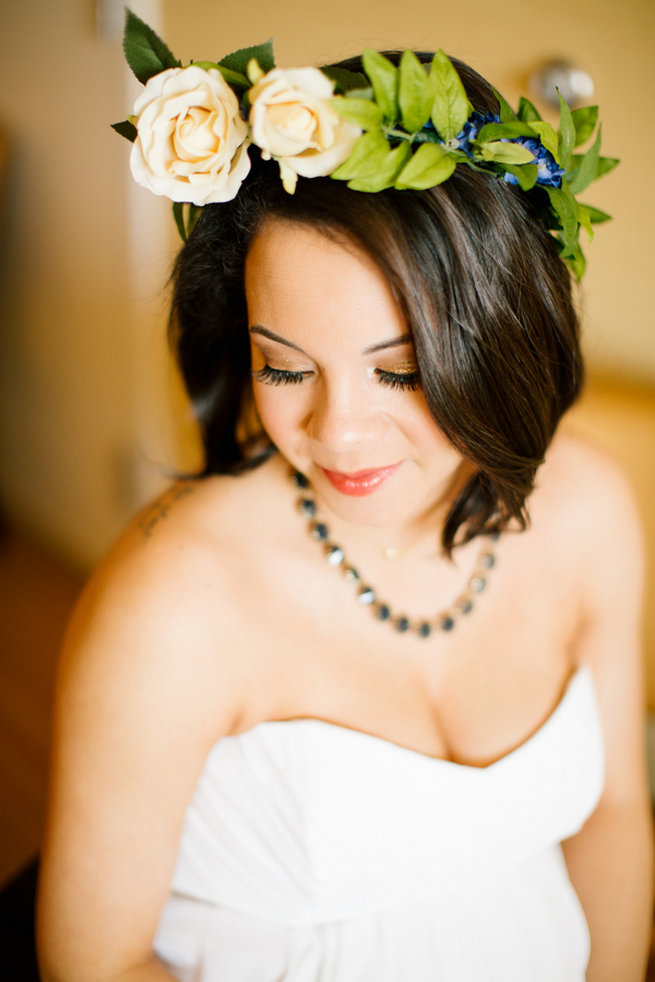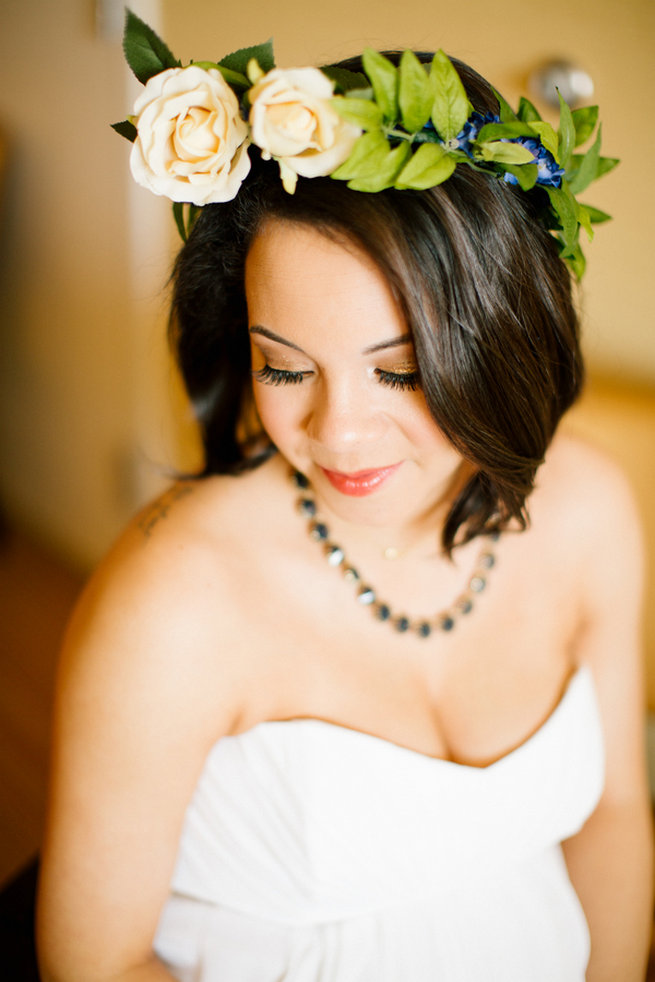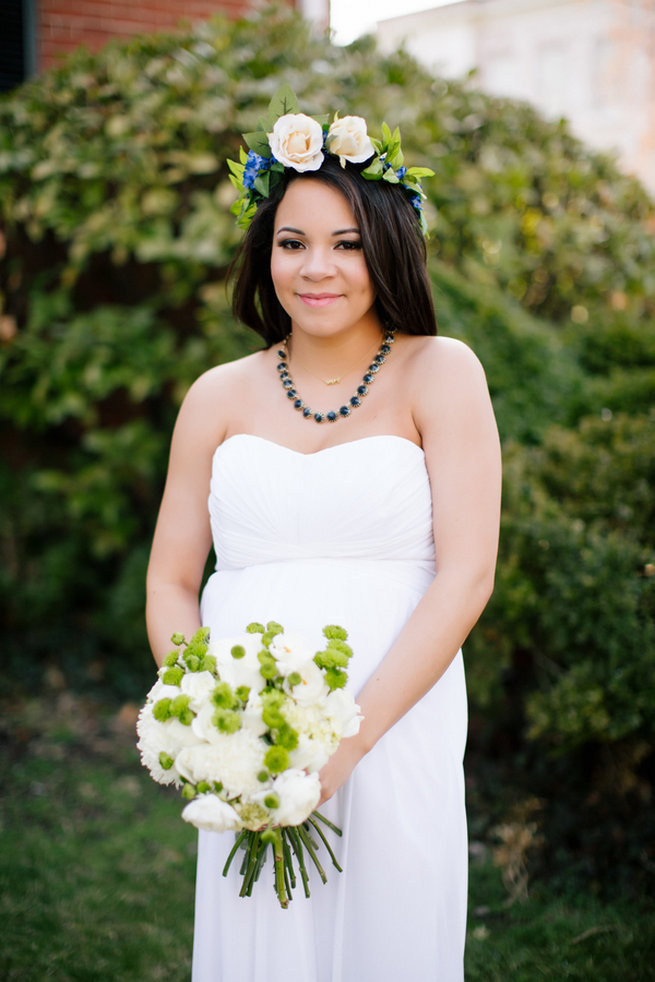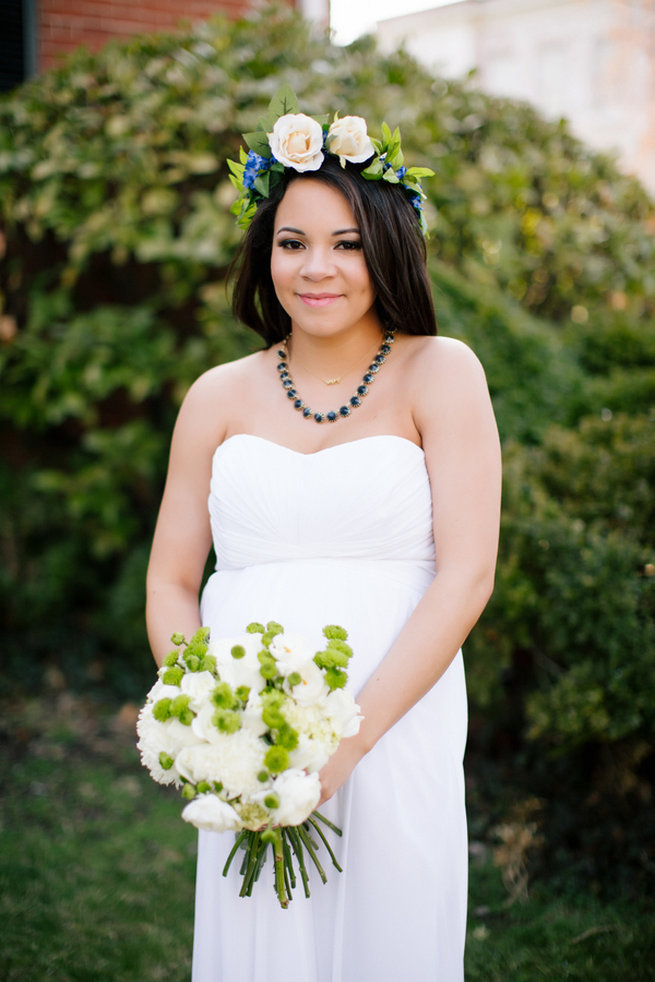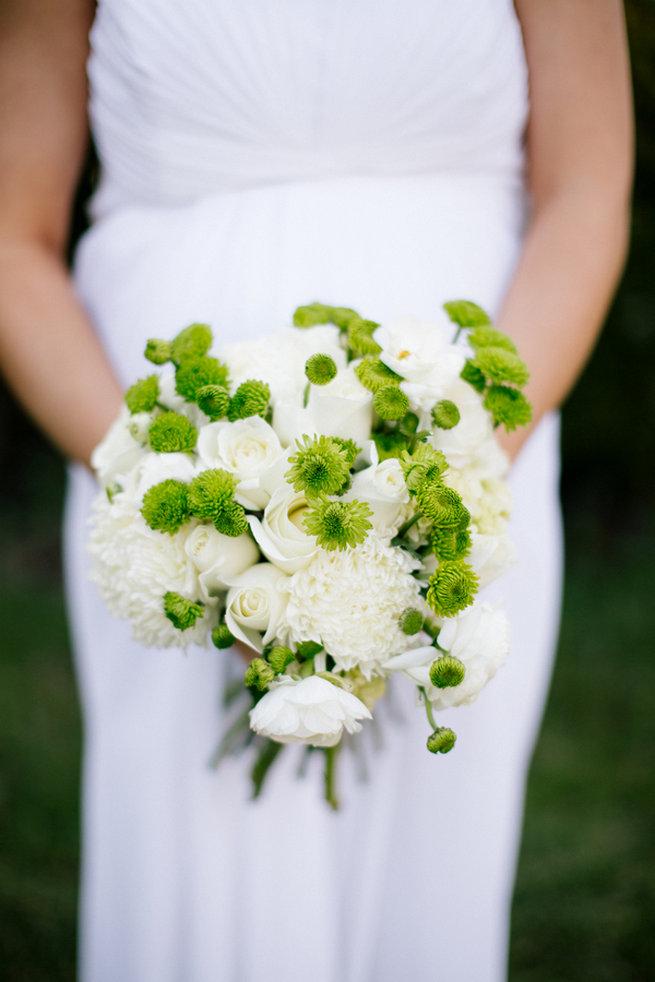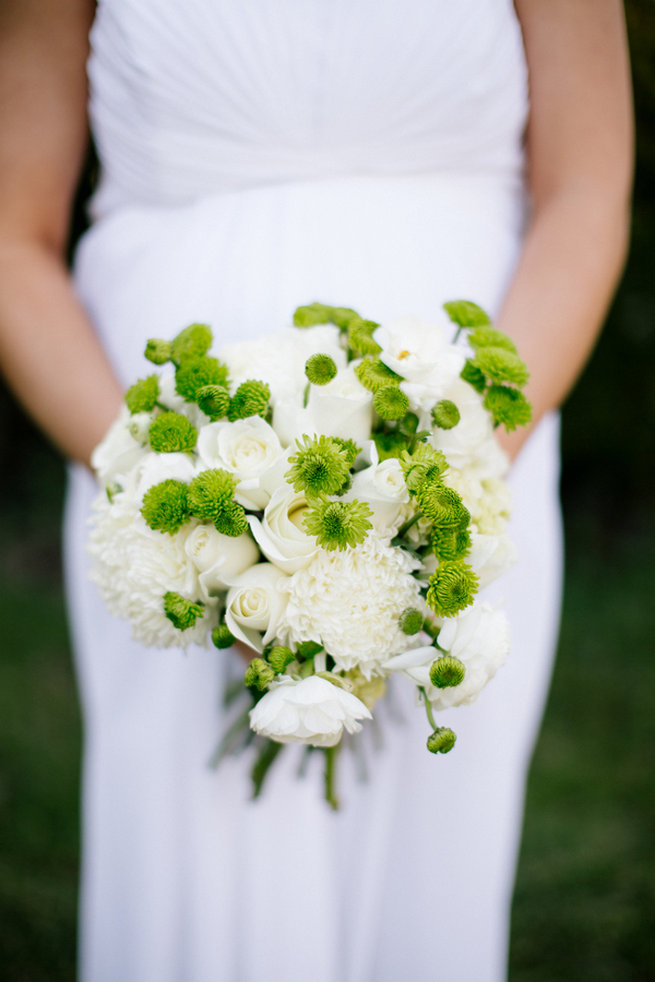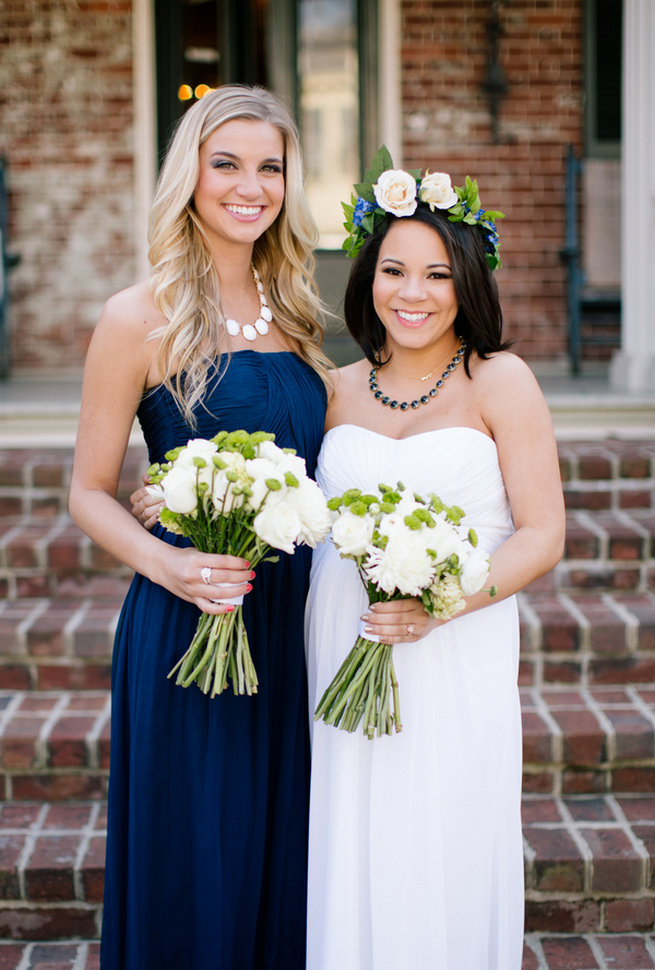 Bridesmaid Dresses: Weddington Way (long) & J Crew (short)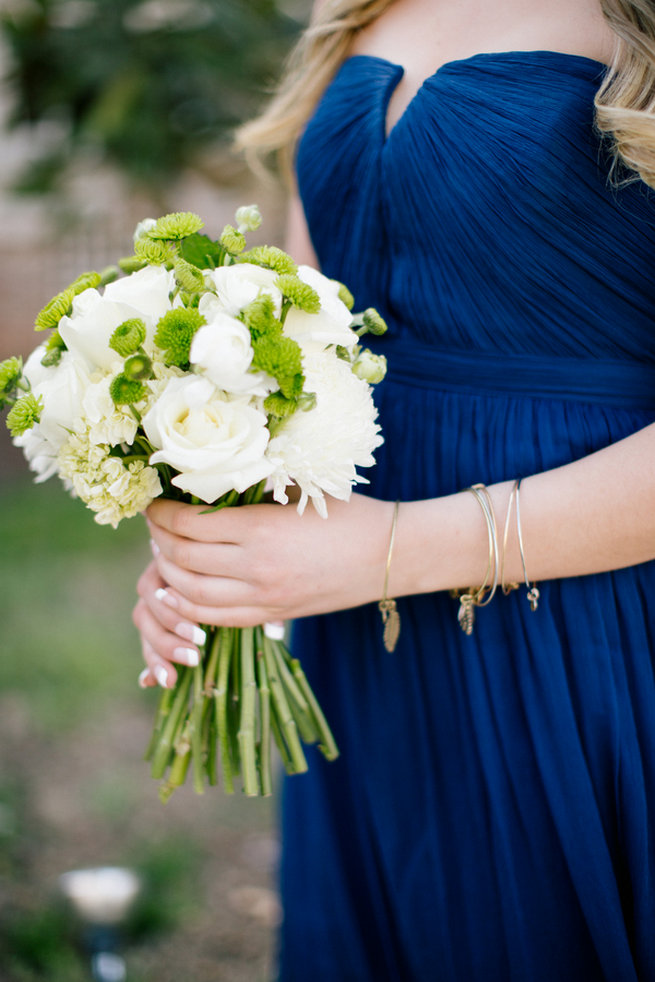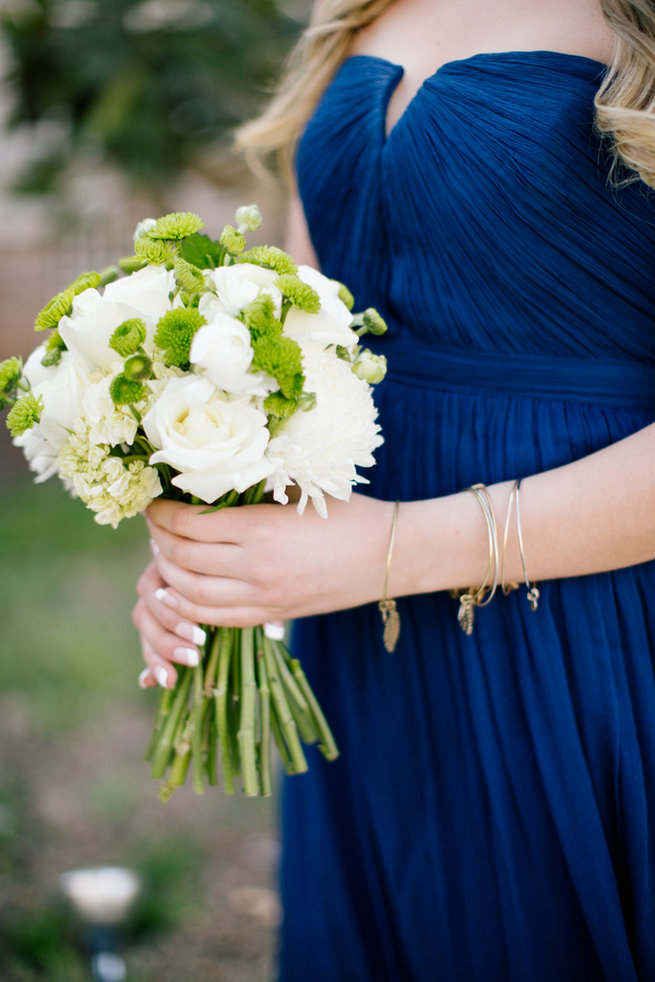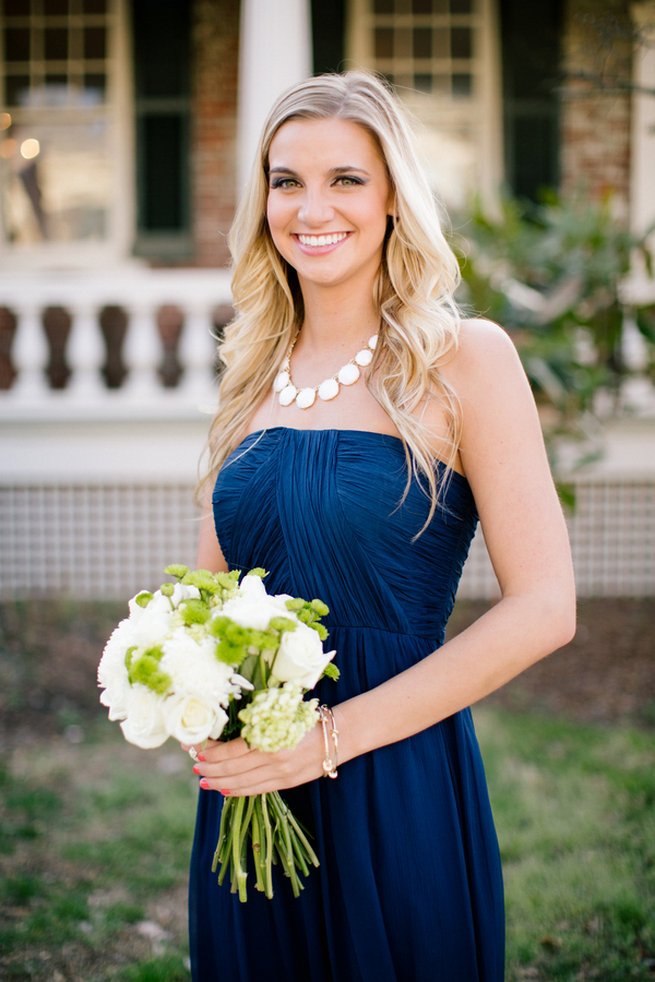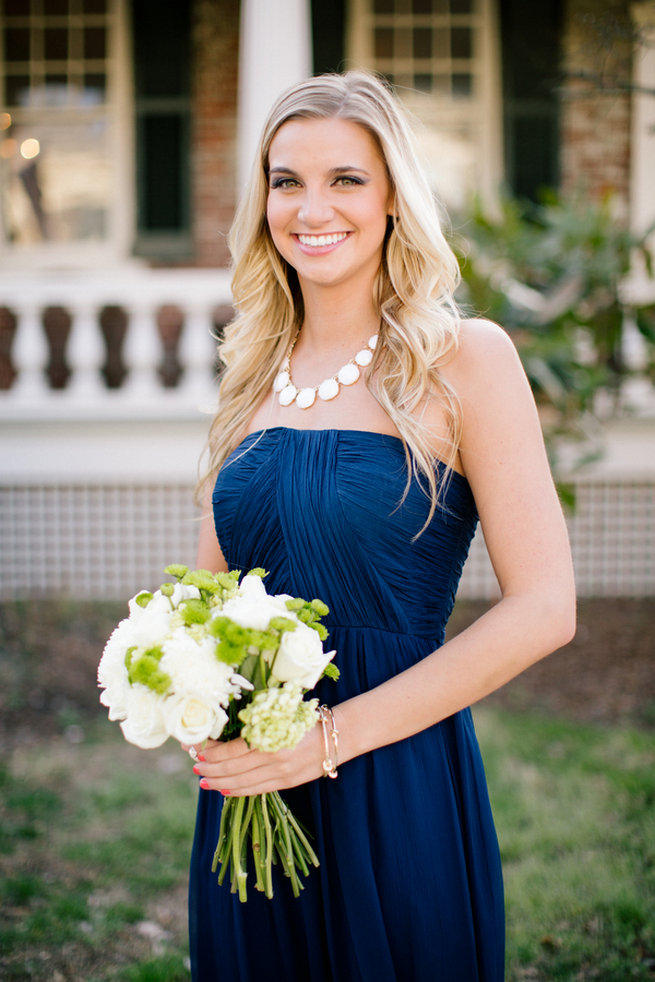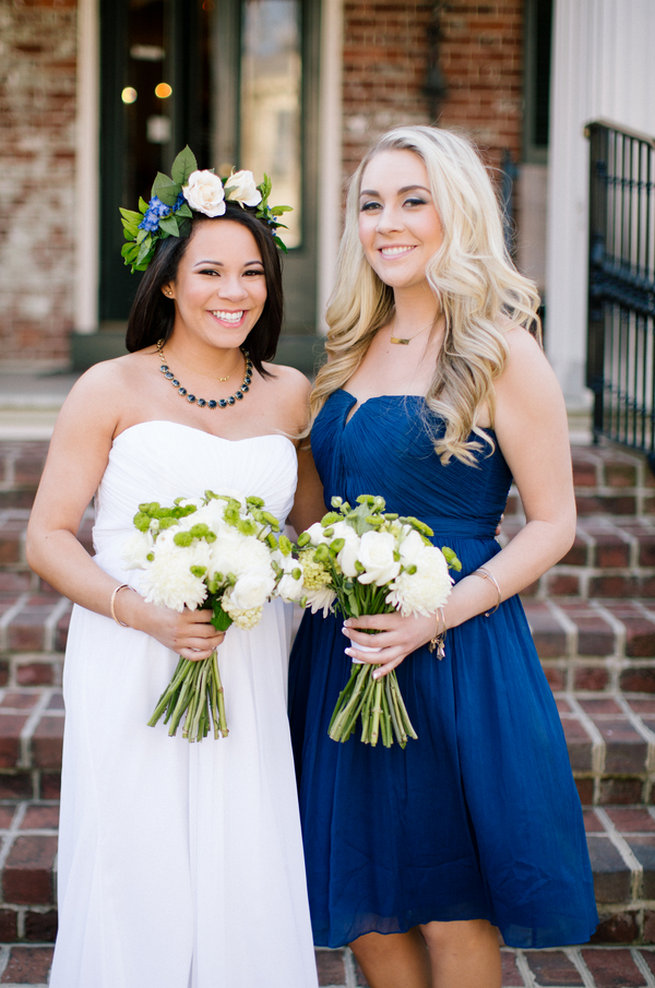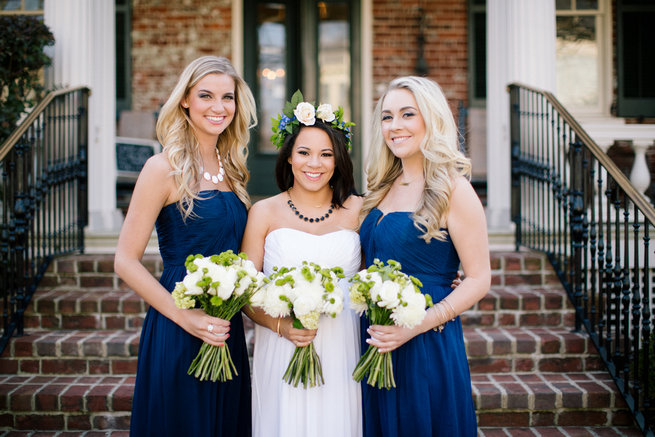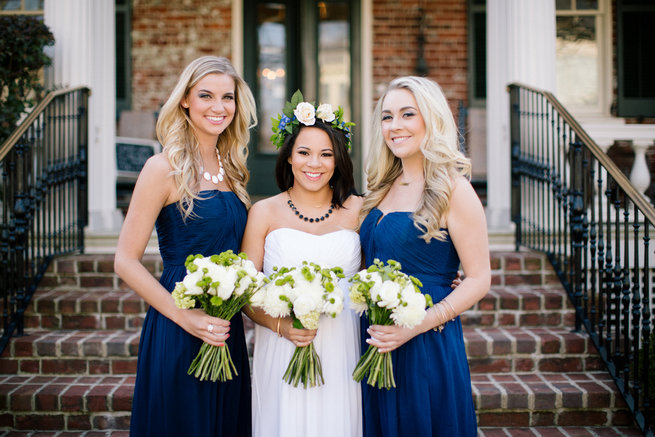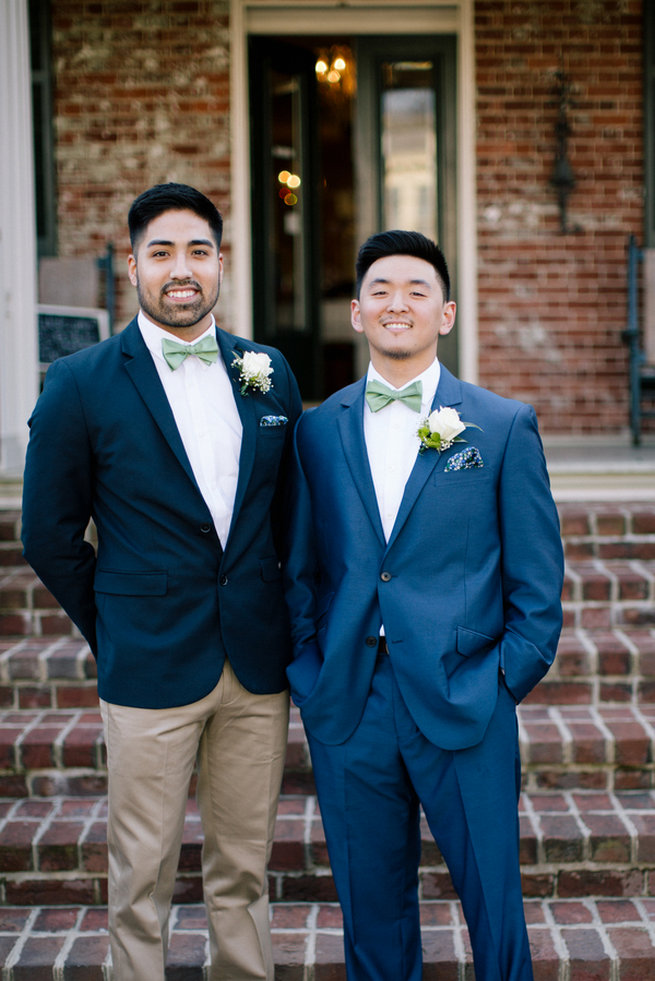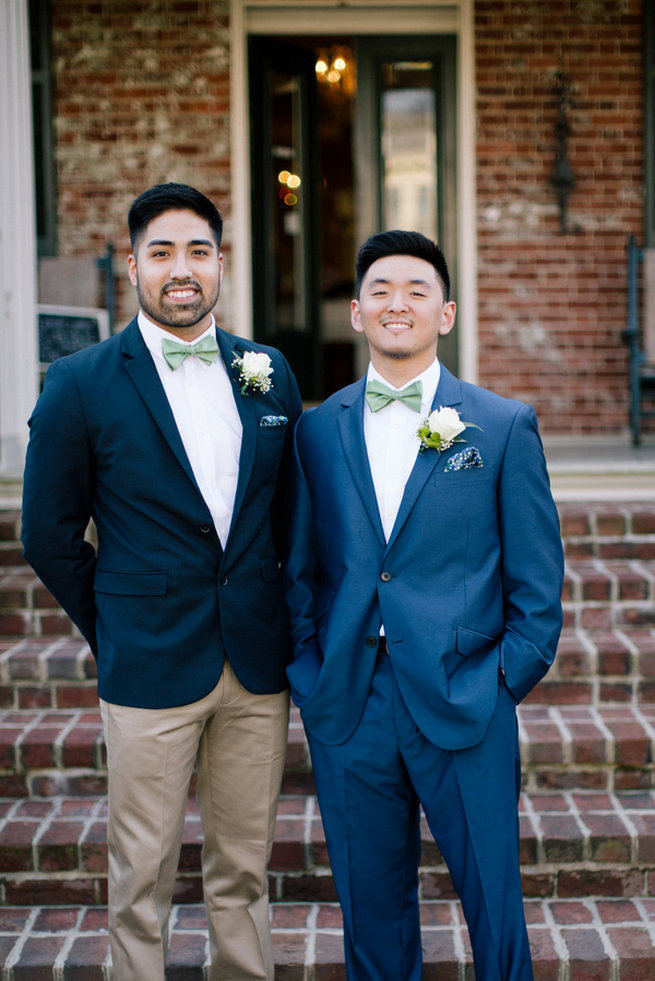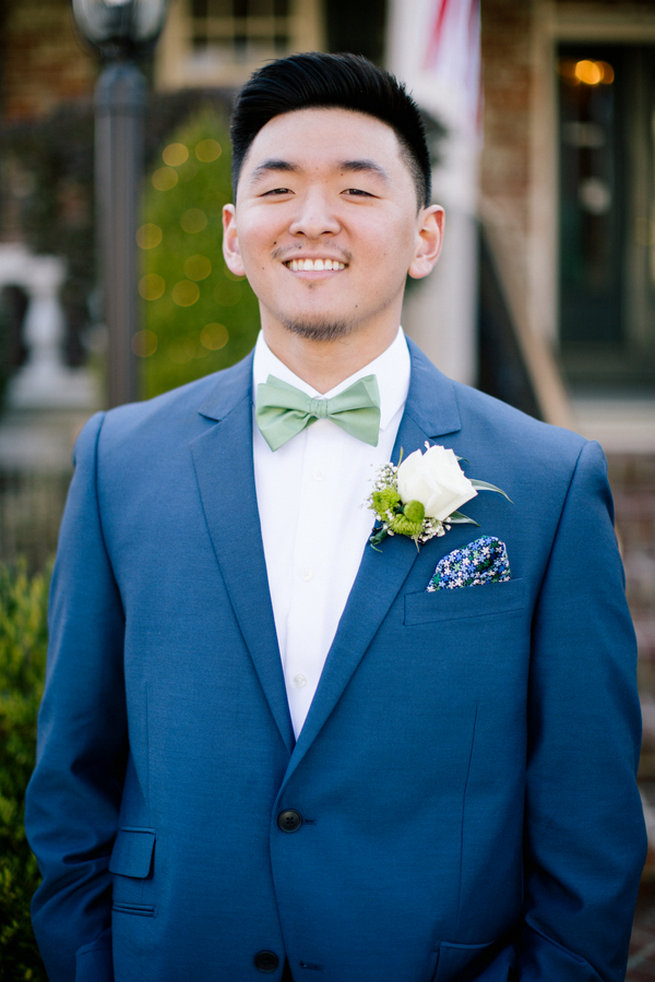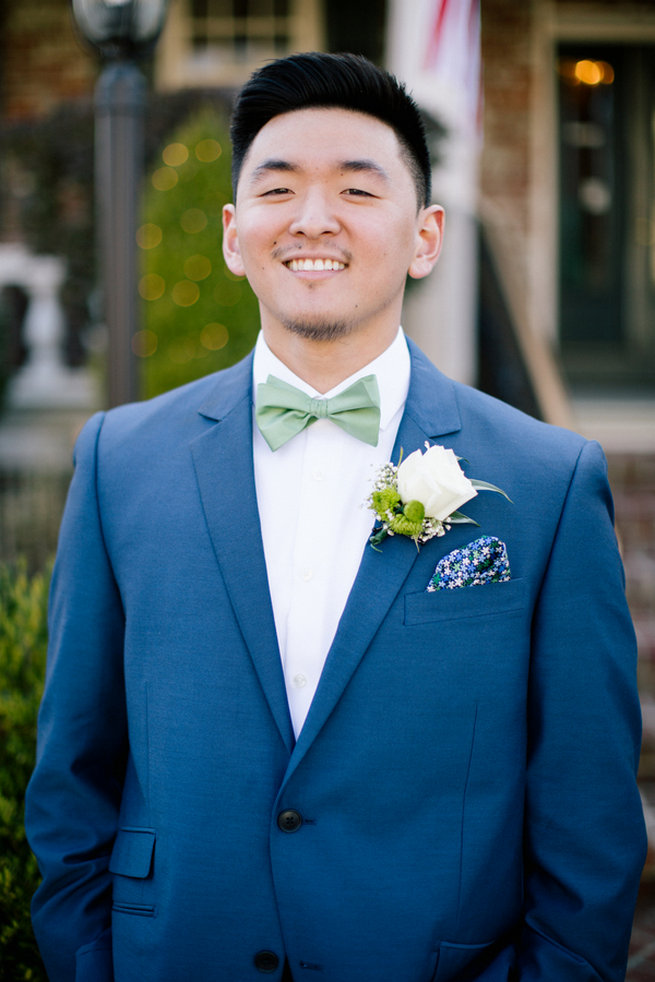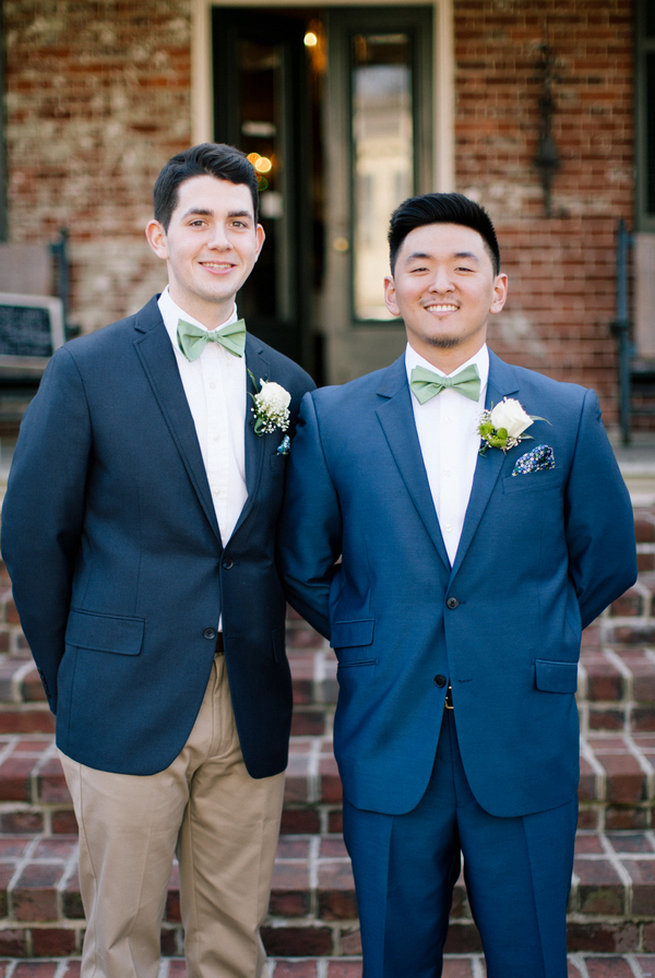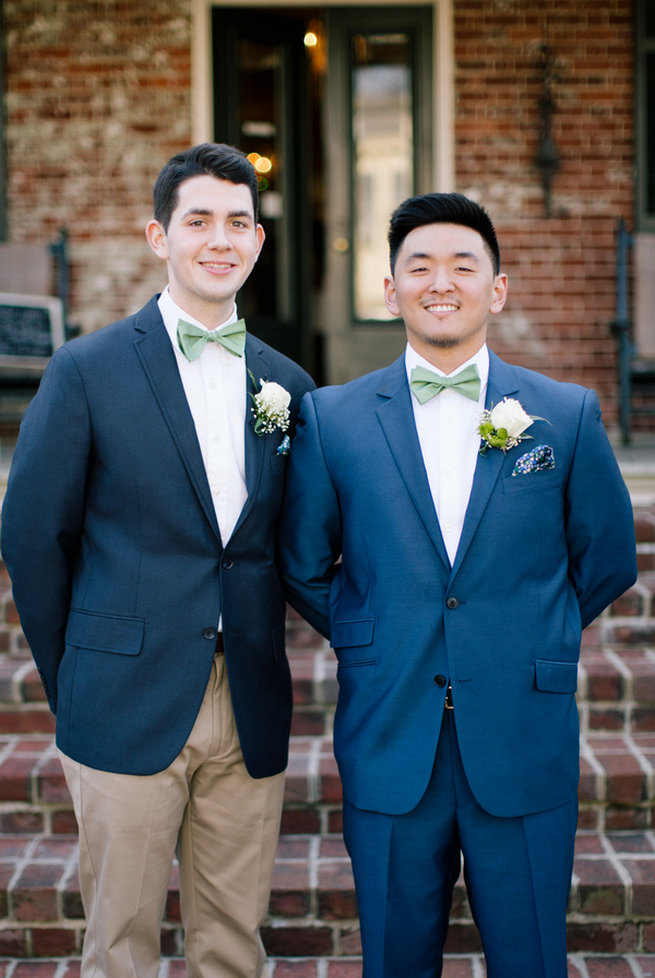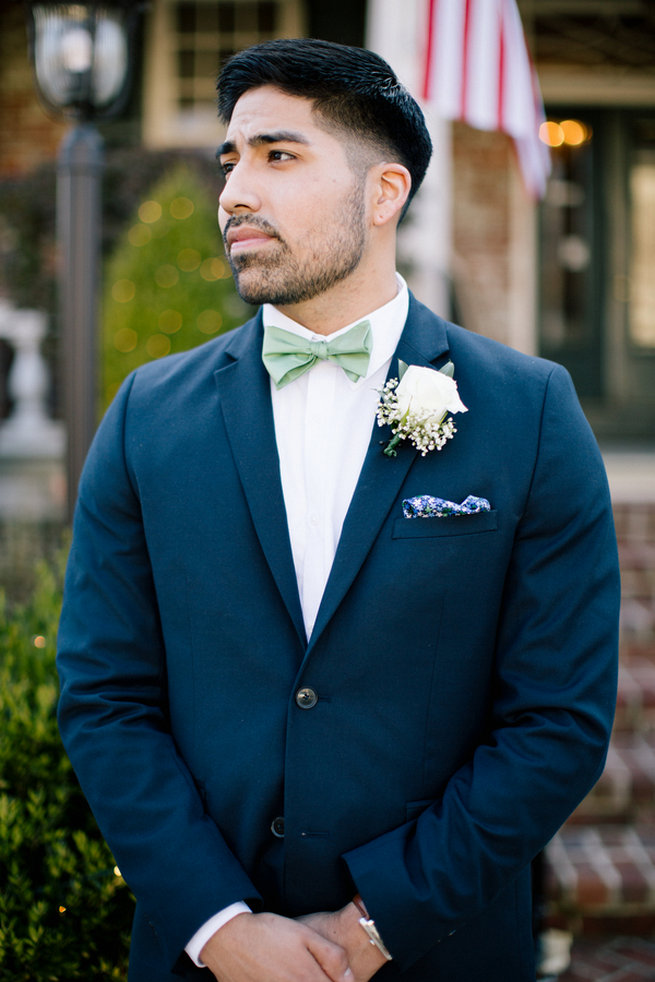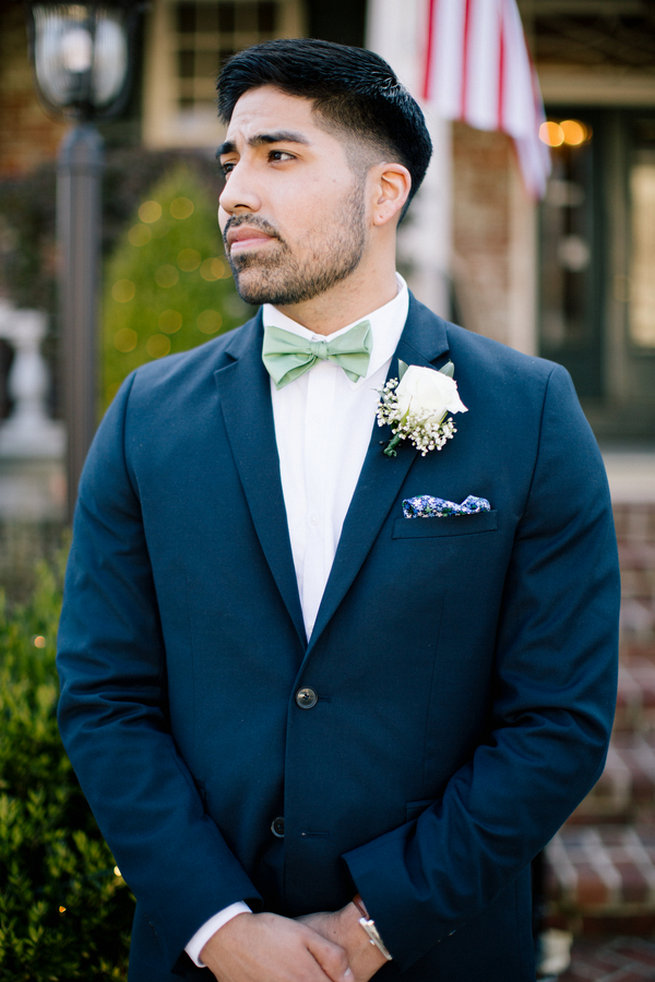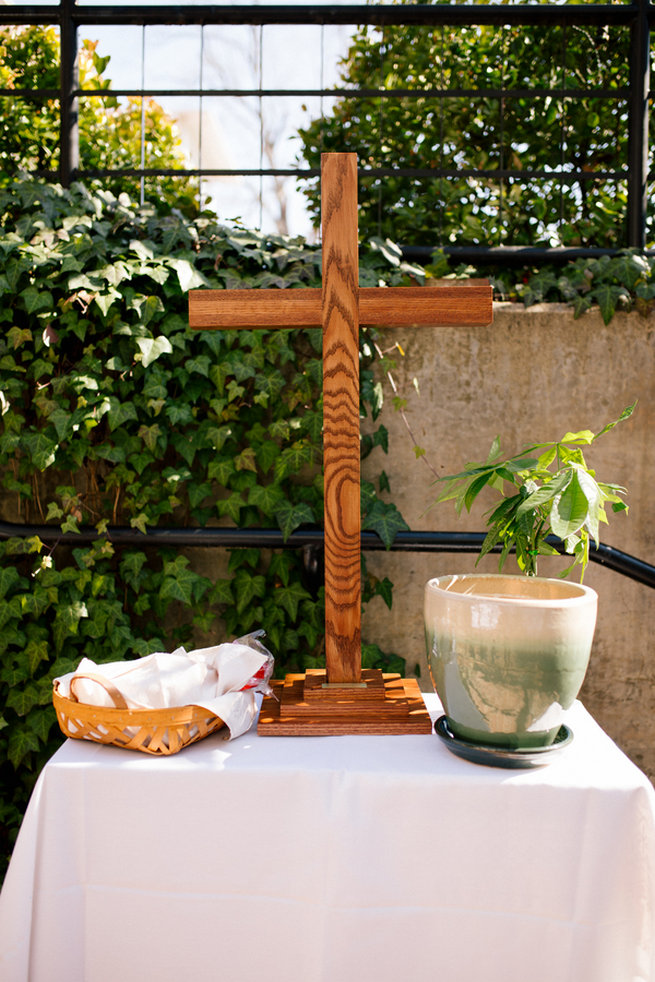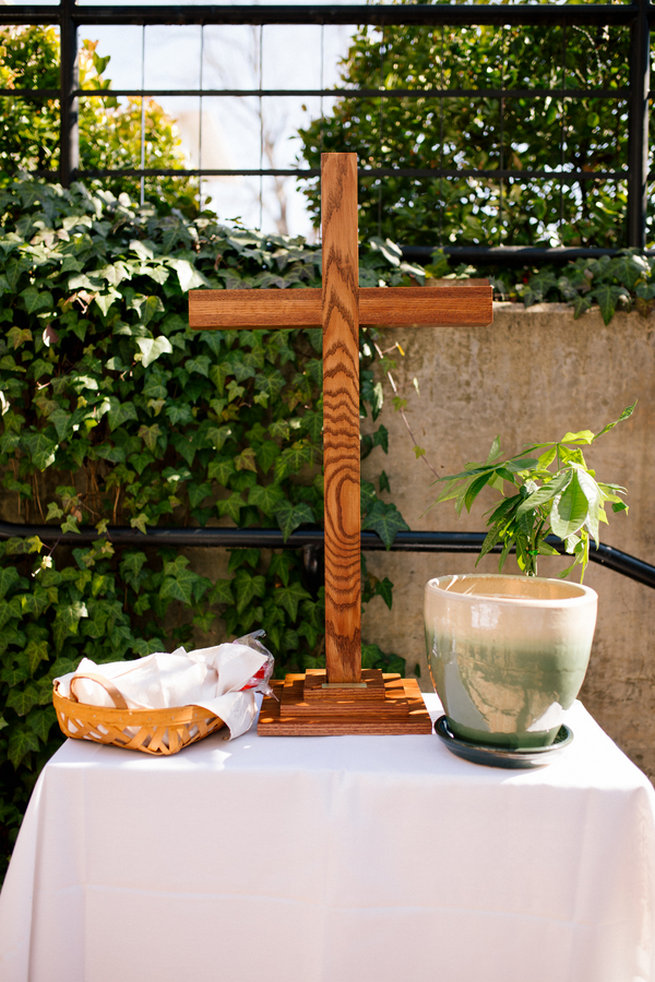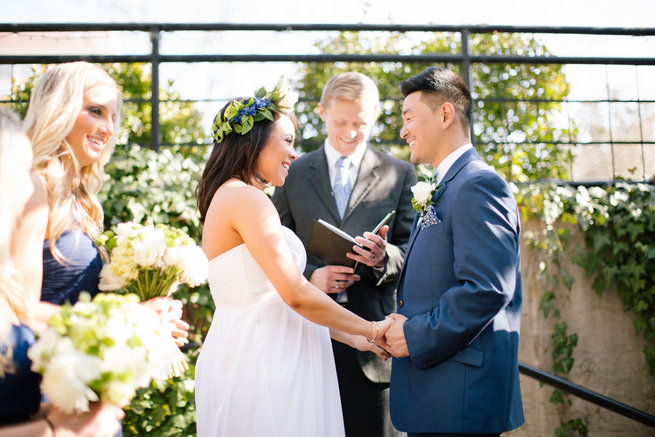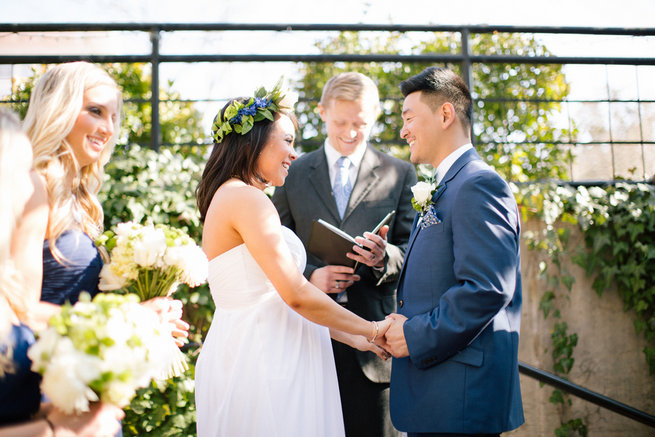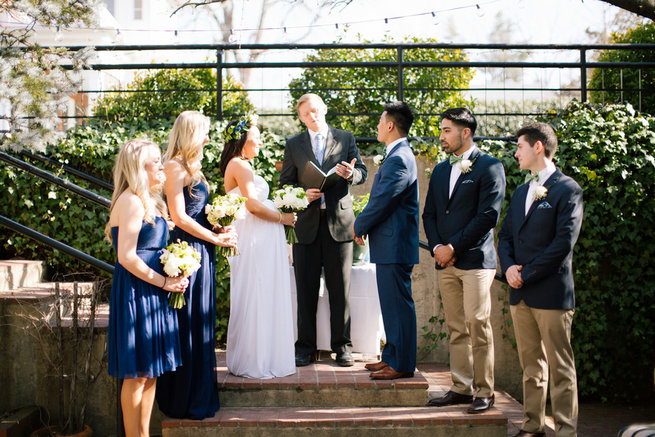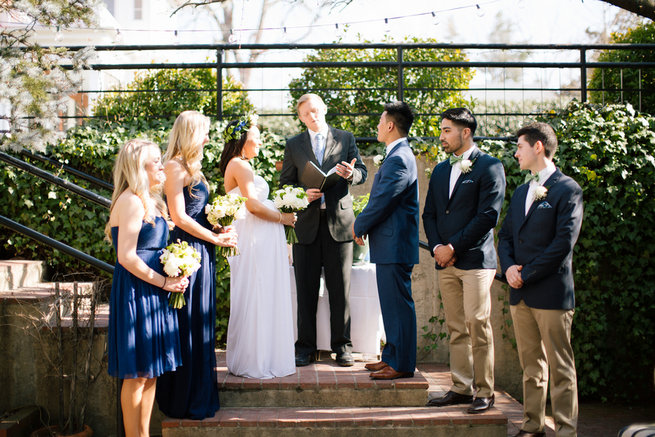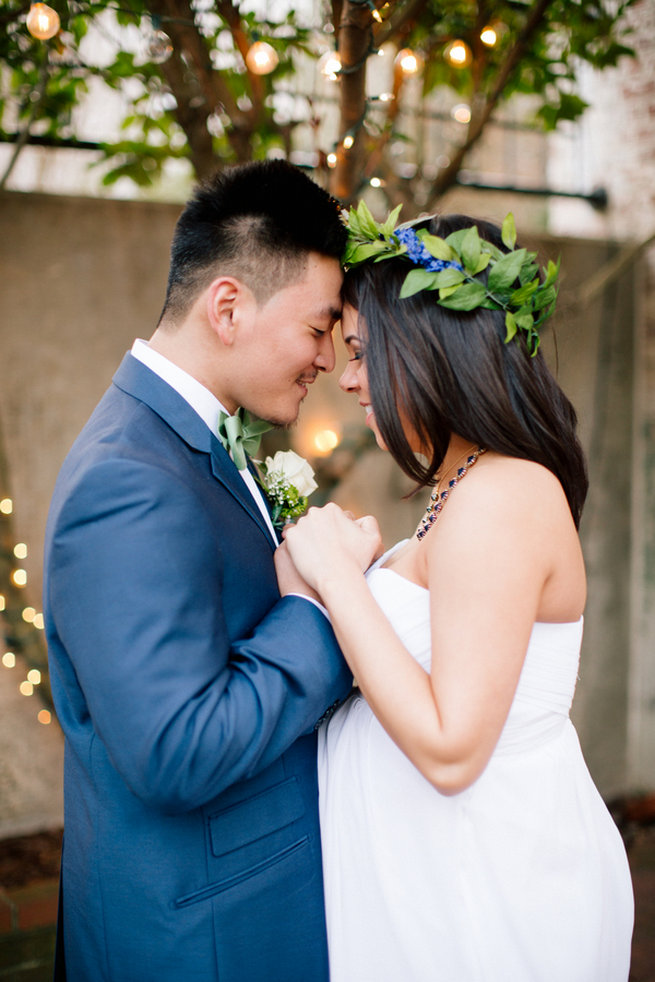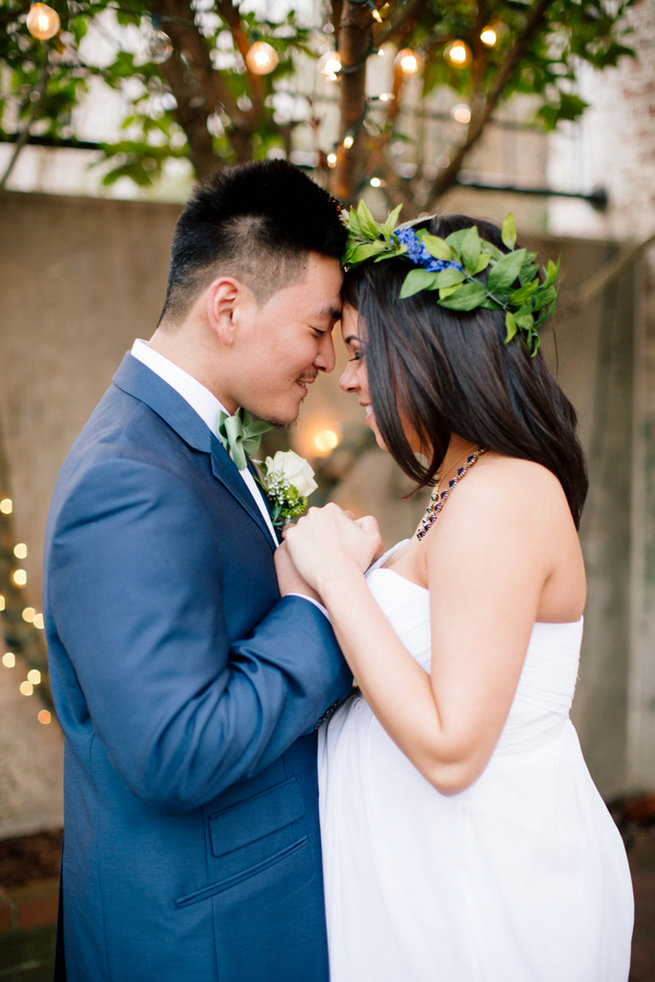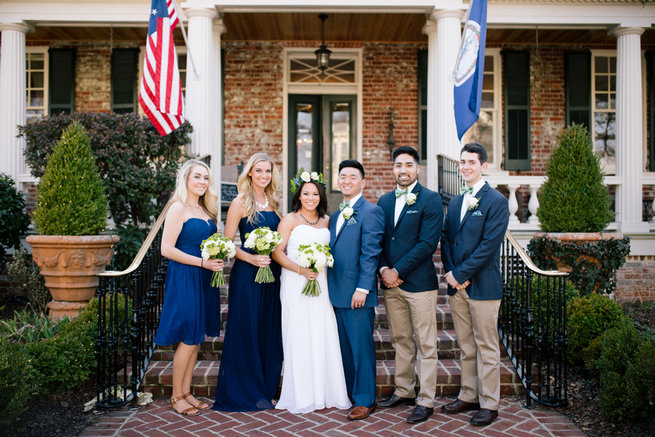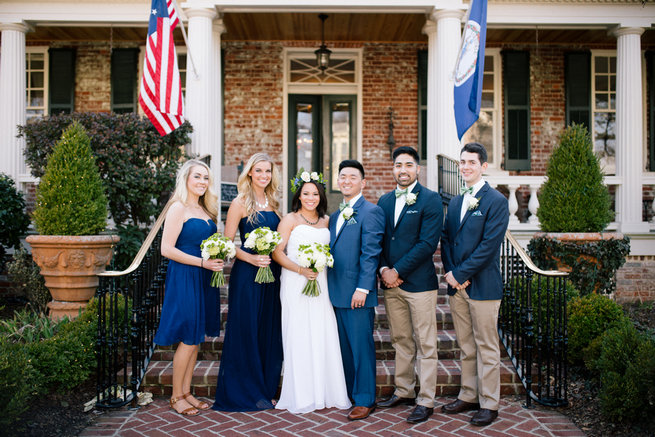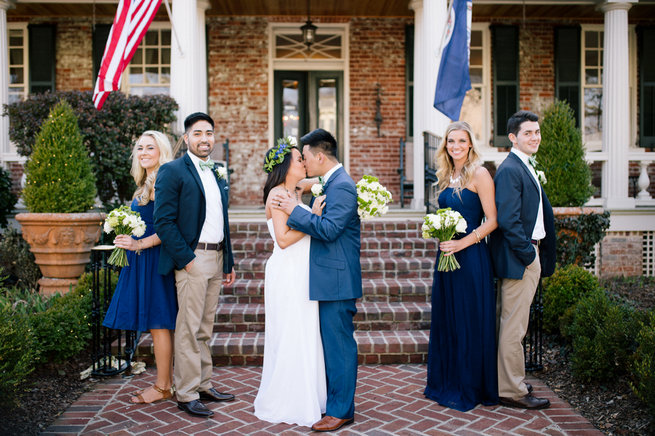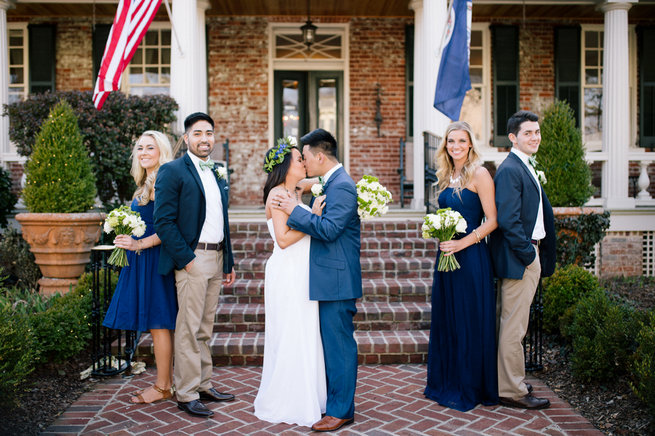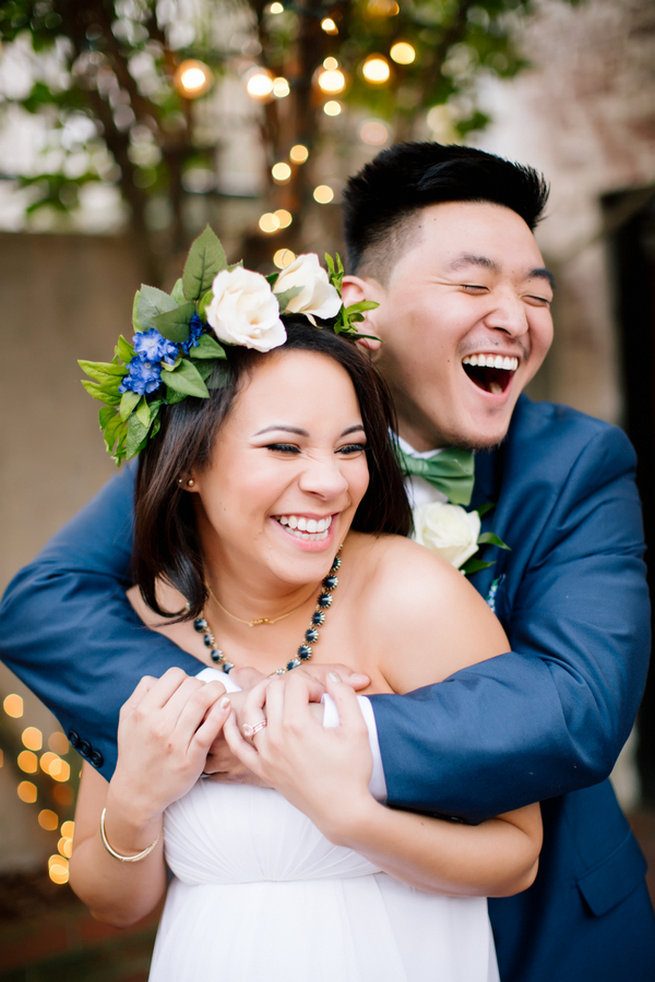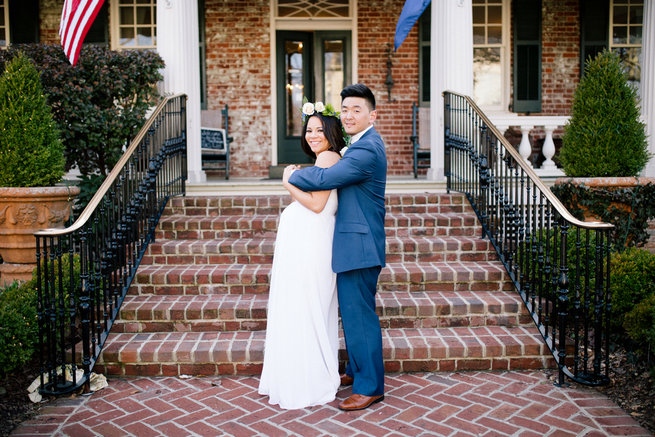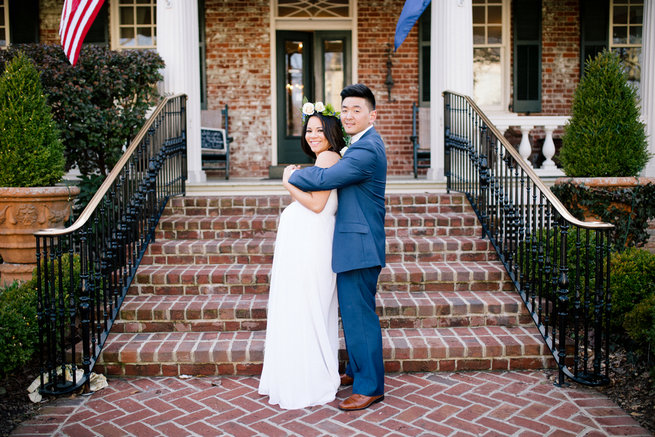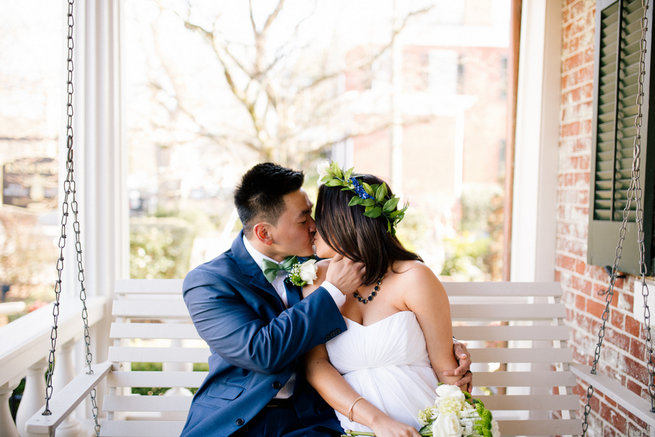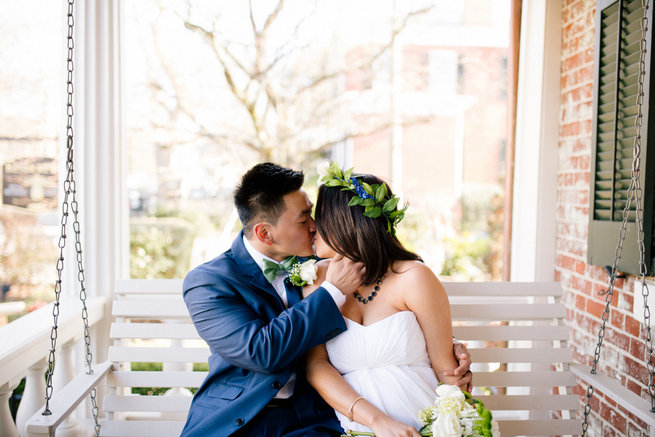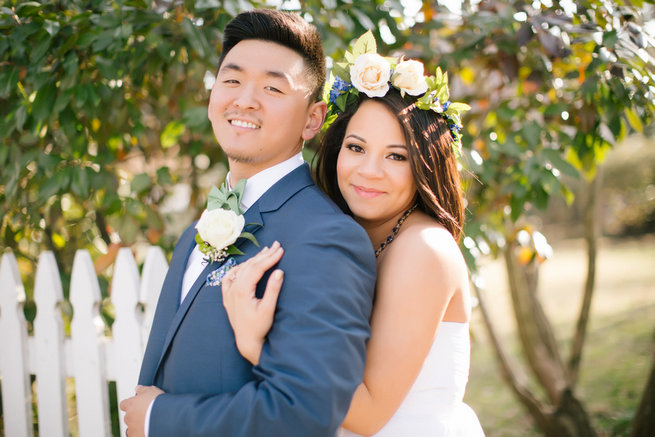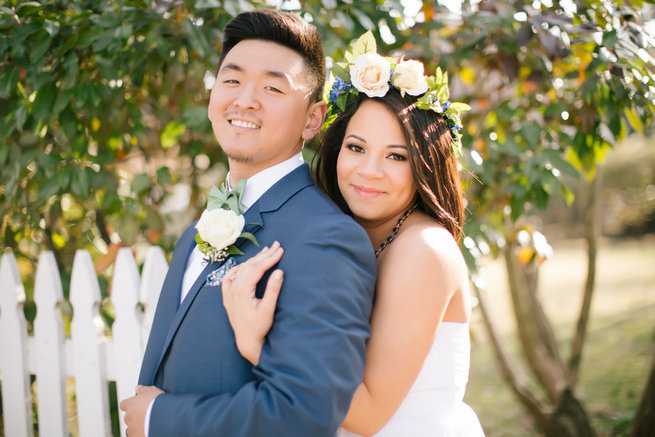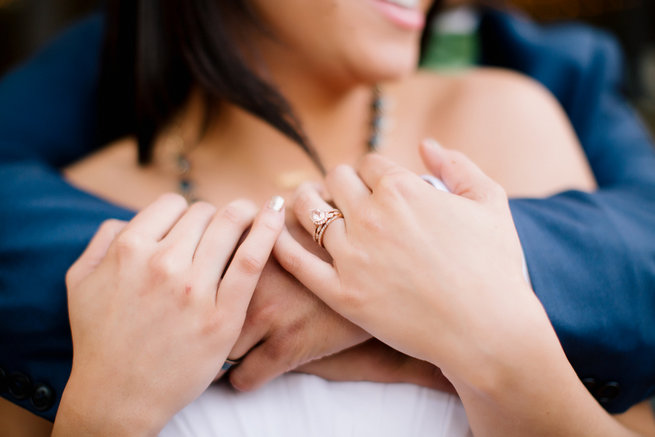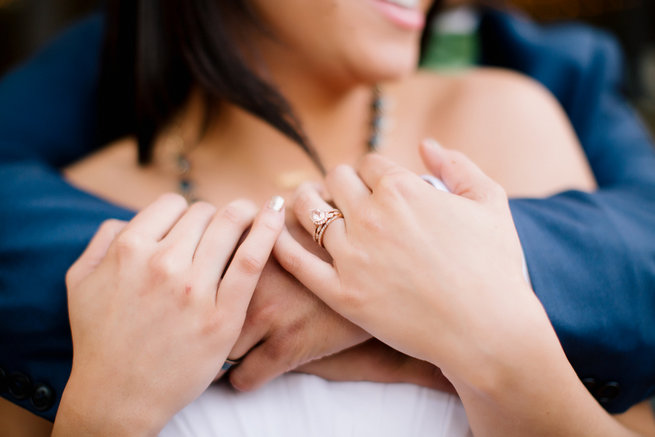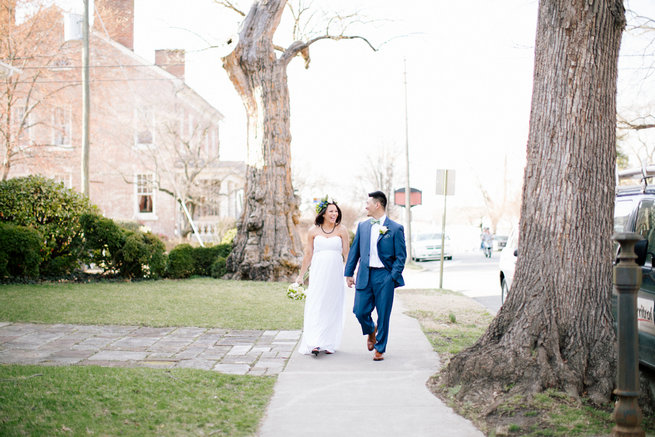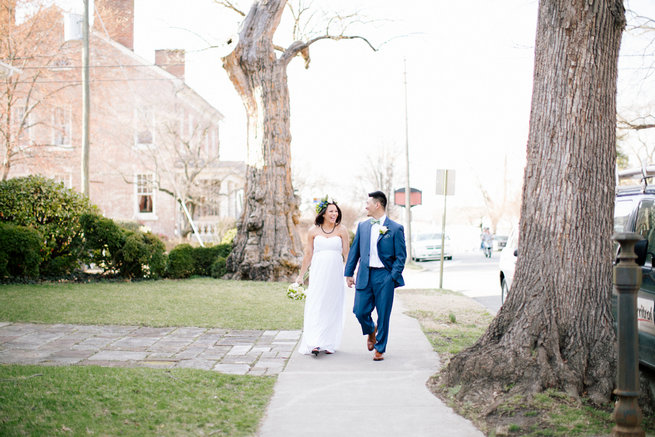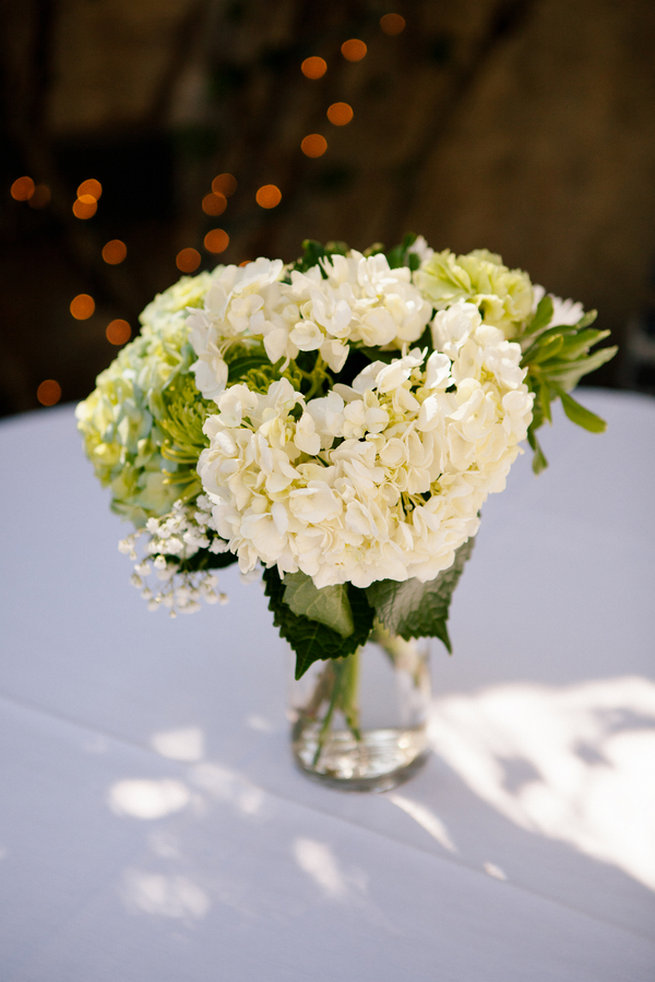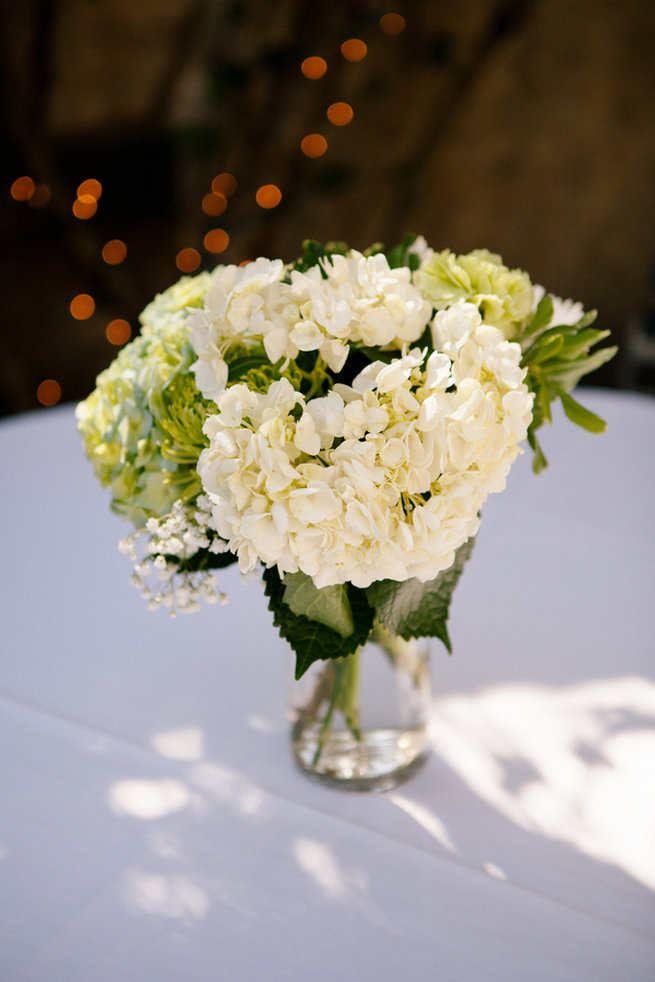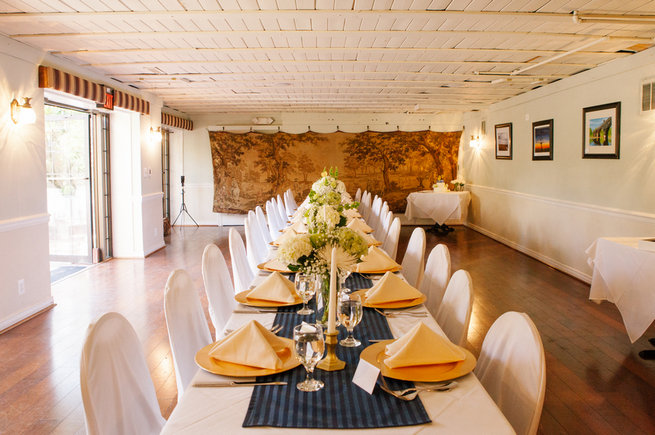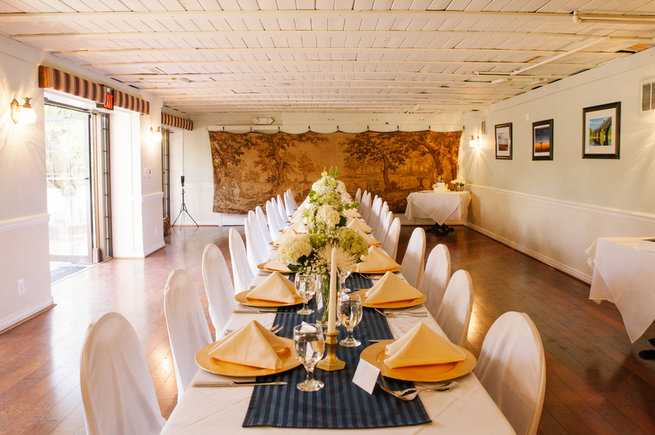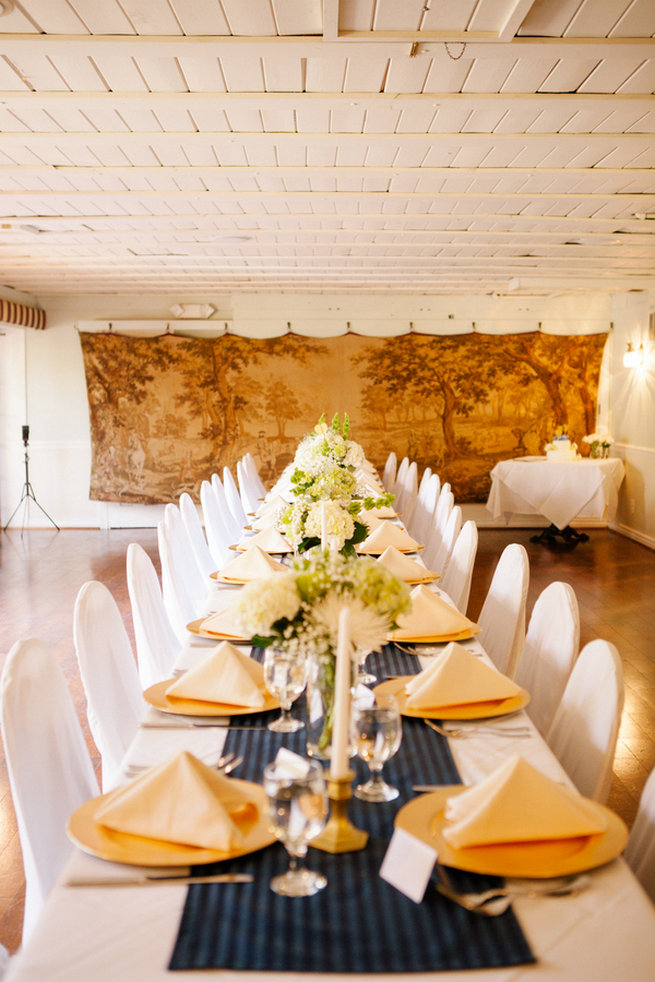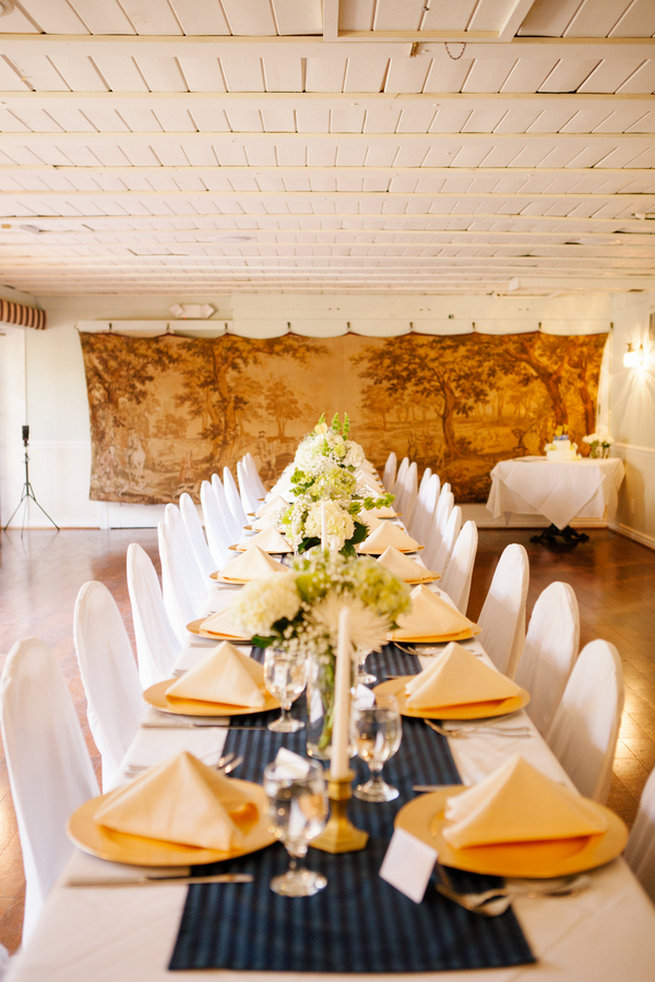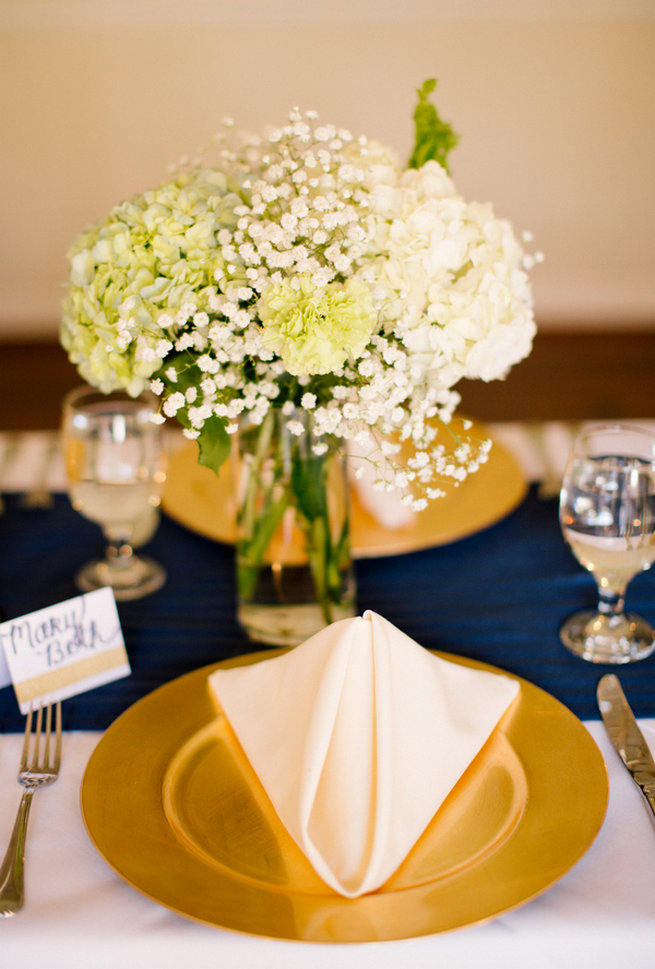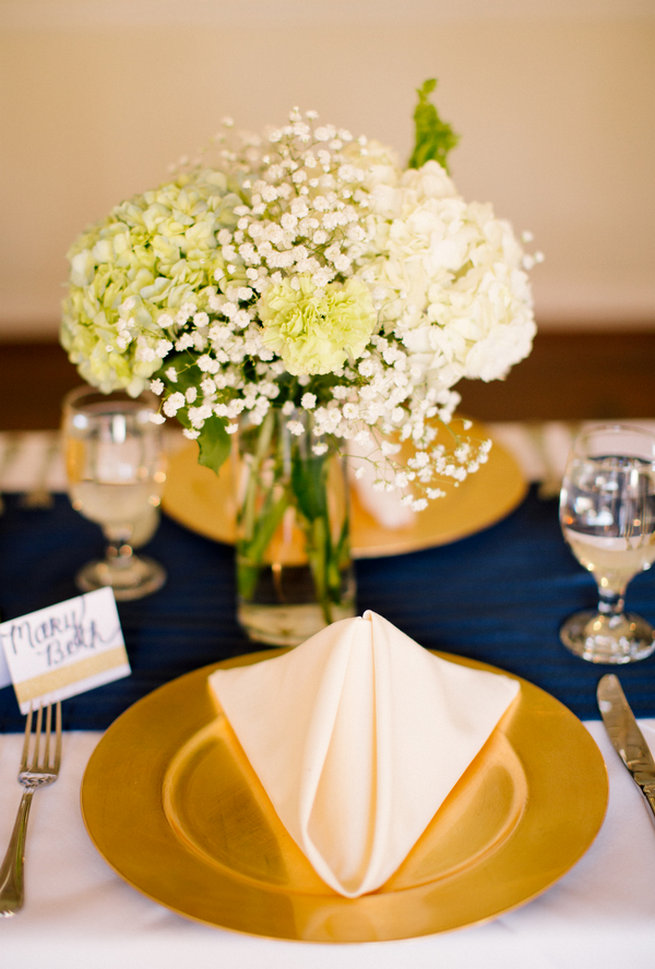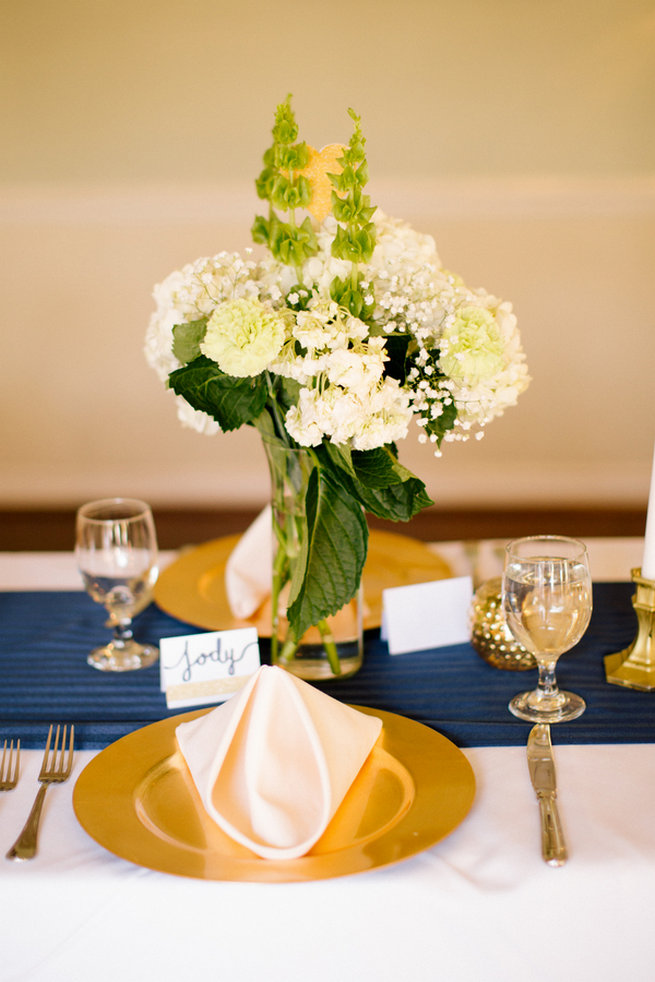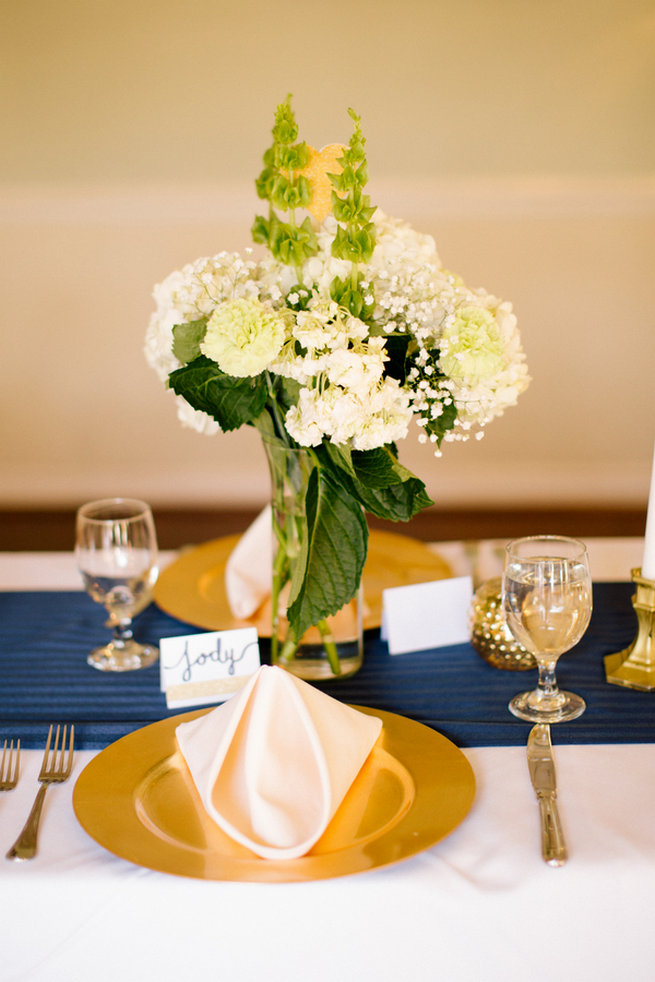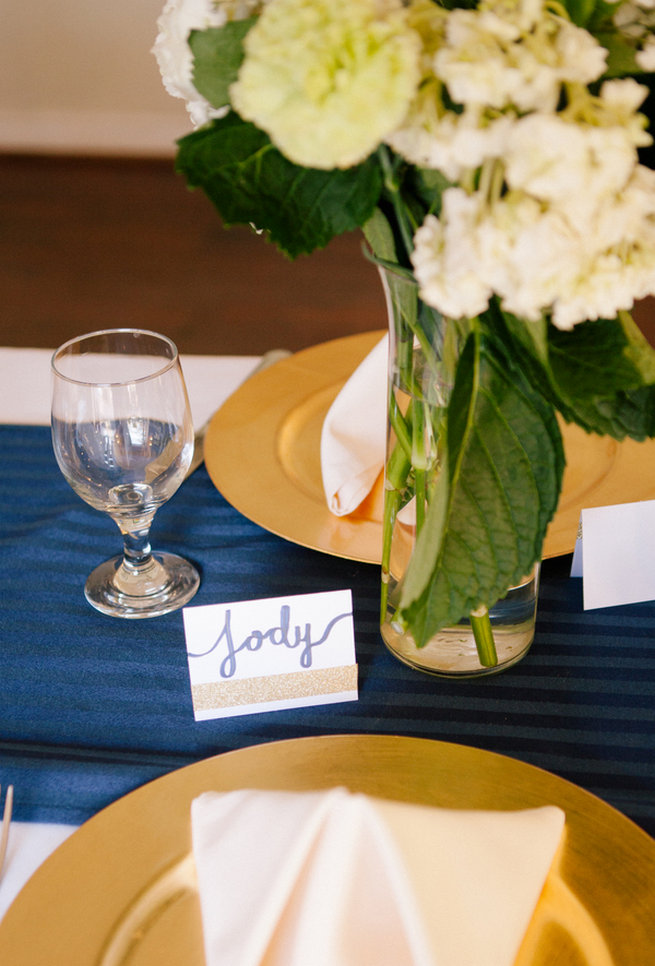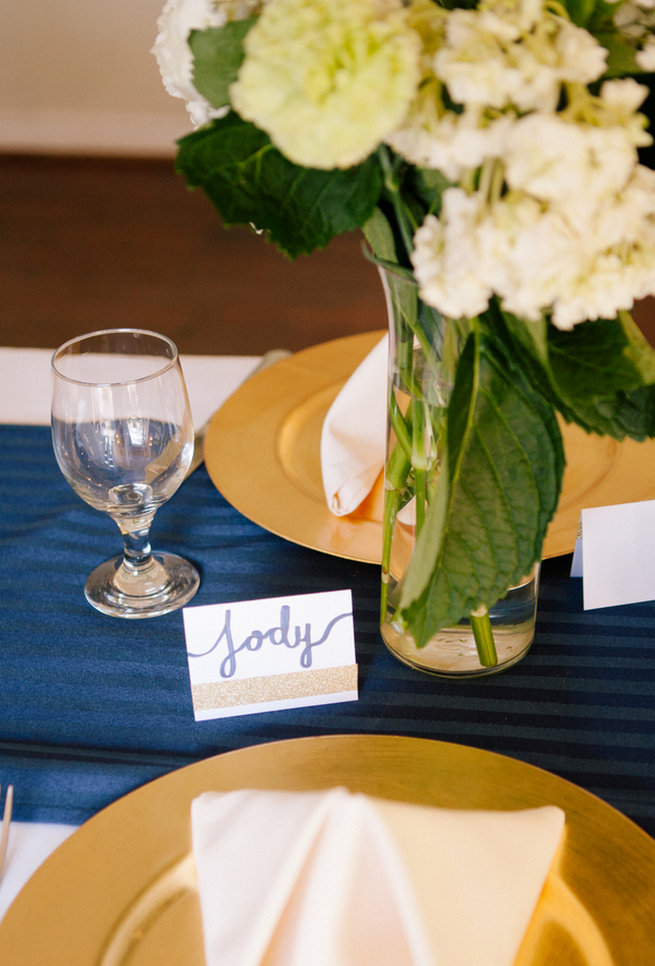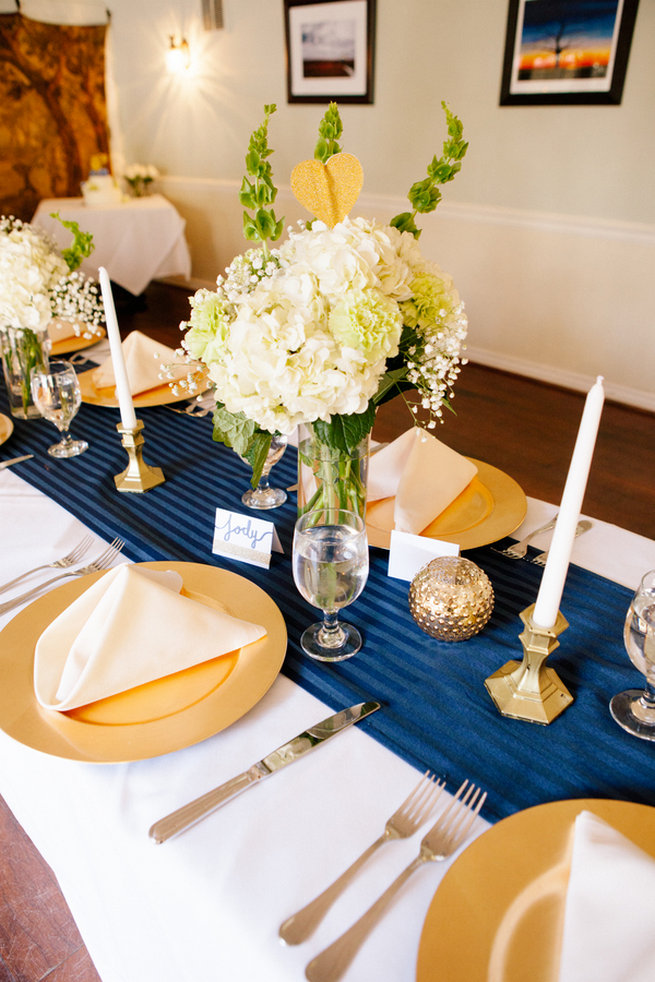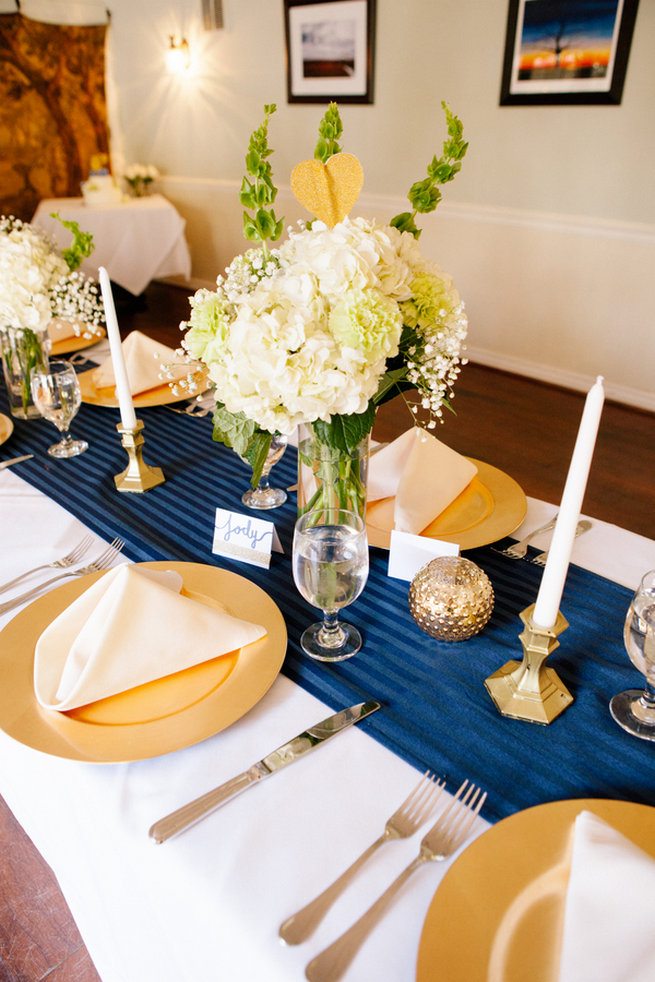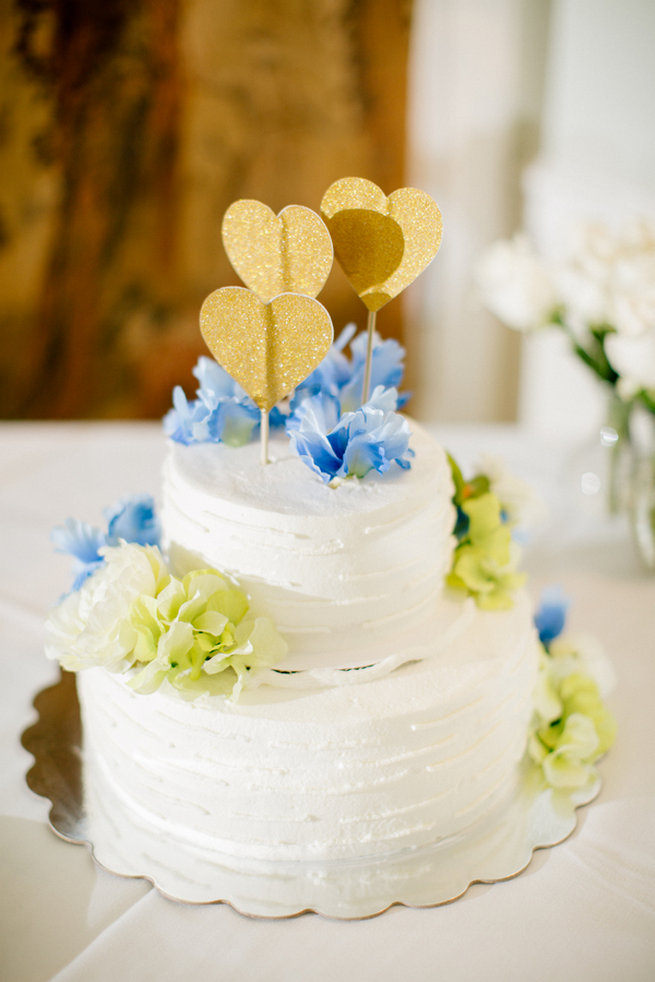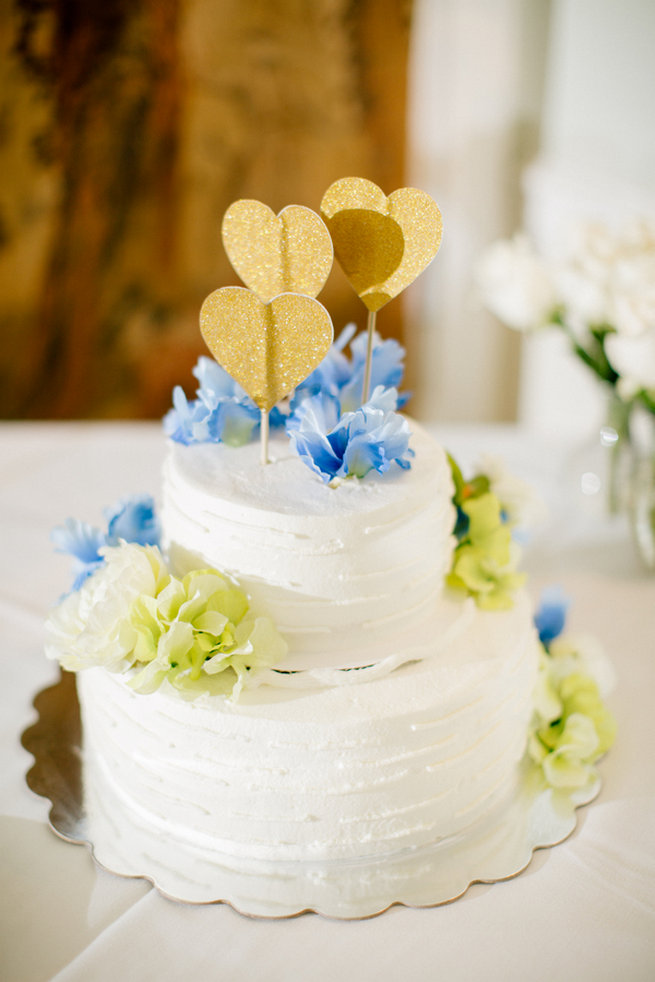 Intimate Gold and Navy Garden Wedding
Love Story: We met each other in 7th grade and we have been best friends since then. We have been through so many seasons of life together. After several, not so great boyfriends growing up my dad would always hint at dating Mack. To which I responded, but he's my best friend. After what seemed like forever, I opened up to the idea and our harmless flirting bloomed into something better. He was everything I wanted in a man and after praying for months and months for God to show me who I was supposed to be with, things fell into place. We had the most solid foundation to build our relationship on, and as Mack says he quickly moved out of the friend zone. I knew within a month that we were meant to be together forever, we connected on so many levels, and he is such a gentleman, The day we found out our soon to be born is a boy,  he took me to the first place we ever hung out and got down on one knee. Everything came full circle from where we began and the rest is history!
Wedding Dress: I originally ordered a dress online, epic fail. So I went shopping with my mother on a random whim and ended up with the most simple dress with a sweetheart neckline and an empire waist. My husband loves my bump and I wanted to show it off and not hide it. When I was shopping I knew I wanted to wear a navy necklace and navy shoes, so I wanted something simple to work with.
Bridal Party: The bridesmaids wore navy dresses. My maid of honor Megan wore a long dress from Weddington Way and my bridesmaid Angie got a similar short version from J. Crew. Their bouquets were very similar to mine with whites and green. The groomsmen wore navy blazers and khakis (who knew there were so many shades of khaki!) with green bowties. I loved their pocket squares with the blue and green floral print!
Groom's Attire: My groom wore a blue suit with cognac shoes and the same bow tie and pocket square that his groomsmen wore.
Wedding Ceremony: Our intimate wedding ceremony was the most important part of the day. I walked down the aisle to "Drop in the Ocean" by Ron Pope. We had a very religious ceremony because we have placed Christ in the center of our relationship and our family, it is because of Him that we were able to stand there together!  We held communion and played the song "Oceans" by Hillsong United, it is one of our favorite worship songs and we really felt Gods presence there in that moment! Our ceremony was originally intended to be inside, but an hour or so before our coordinator called me and said it was beautiful outside and we could move it to the garden area. Im so happy we did, the way the sun was shining and being surrounded by trees and the warm air was so wonderful.
Navy and Gold Wedding Reception: I had a very distinct vision for our table at dinner. I wanted one long table because it was a very intimate wedding. This very long table also included a navy blue runner that needed to be 25 feet long. Mother-in-law to the rescue, she found the most perfect fabric and sewed the runner for us! She also helped arrange the flowers, I purchased various greenery, hydrangeas, tulips, mums, and carnations and arranged them in glass vases (saved us a ton of money!) and turned out exactly how I wanted them. I made everyone's name card, accented with gold glitter of course. Gold chargers brought everything together and candles burned as we chatted over dinner.
Wedding Playlist: Our first dance was to "Never Stop (wedding version)" by Safetysuit. It is a favorite of ours and it has randomly come on since that day and we are instantly brought back to that moment. I left the playlist up to Mack other than a handful of songs I know I wanted. To no surprise, there was 50 cent and tons of 90's rap throwbacks played after dinner! As a former Burgess, is it really a wedding if The Humpty Dance isn't played?!
Wedding Planning Advice:
Enjoy these moments with your groom and nclude him in the things that are important to him, Mack loves cake, I let him have full control over that!
Remember why you guys are getting married and it is about that, your marriage, not your wedding. Things won't be as you planned them (our daughter carried a box of animal crackers down the aisle and we couldnt find her wedding shoes), but there's no reason to stress about things you cant control.
We had a very intimate affair, which isn't for everyone. We put our money in the areas we found most important, our photographer and our food. Capturing the details of our day and the memories was so important to us, and hey, being 5 months pregnant at the time, food was very important to me!
♥♥♥ Vendors ♥♥♥
 Venue The Kenmore Inn  // Photographer Brandilynn Aines  // Second Shooter Allison Hopperstad Photography // Dress Davids Bridal // Bridesmaid Dresses Weddington Way (long) & J Crew (short) //Brides Hair Maid of Honor // Brides Make-up Ulta // Bouquets and Boutonnieres: Merryman's Florist  // Cake Church Friend // Shoes DSW // Suits Mens Warehouse – Tommy Hilfiger Bow Ties/Pocket Squares // Brides Jewelry: Navy J Crew Gold Mrs Necklace: Kate Spade