Petals with a Purpose ♥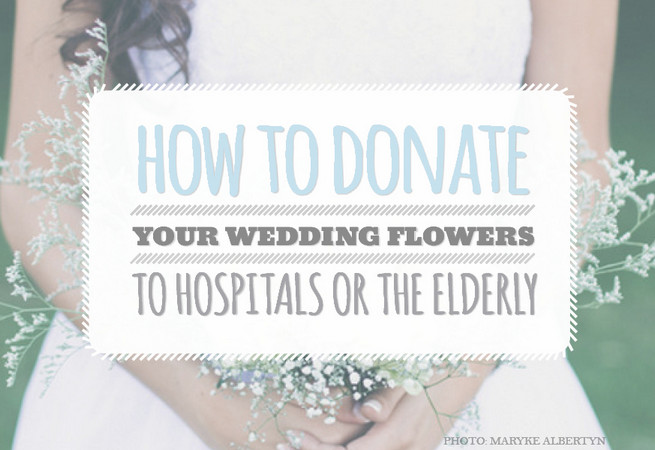 A while back, in the first installment of our Weddings With Heart series, we spoke about ways to donate your wedding left overs to shelters or animal rescue in a loving act of giving that makes your wedding about more than just the two of you. Today we'll be looking at ways to donate your gorgeous wedding blooms to those who could do with the beauty of blooms in their lives.
How to Donate Wedding Flowers 
Your bridal bouquet, beautiful bridesmaids bouquets, the floral displays at your ceremony and even the handmade table arrangements put together with love by your florist can all be recycled. Instead of wilting away the venue, or even worse, being tossed into the trash, your blooms can be gifted to any number of organisations that serve the terminally ill, infirm or elderly.
You can work with a NPO that specializes in regifting flowers, or, if no flower donation service exists in your area, work with your planner and florist to choose a recipient organisation that is close to your wedding venue.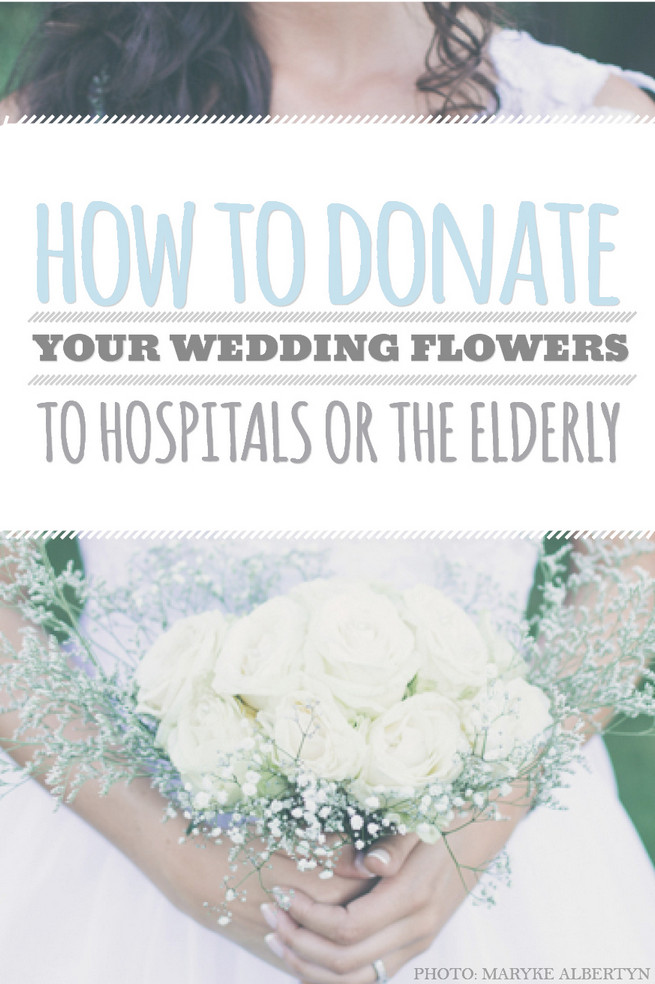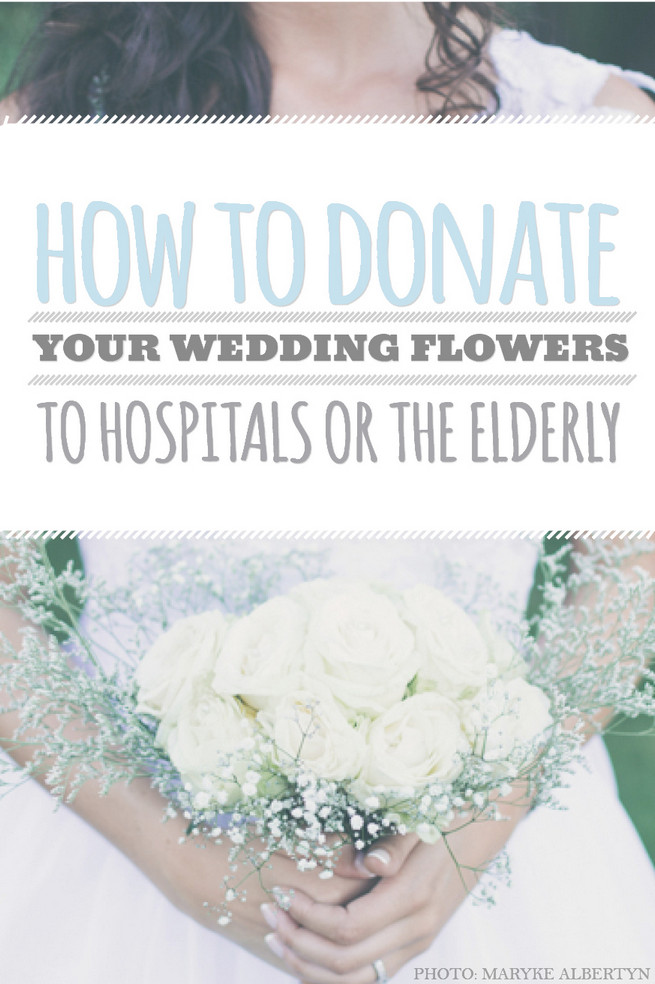 Image: Maryke Albertyn Photography – Grey and White Farm Wedding
How to Donate Wedding Flowers
If you're in the US or UK, there are a number of services that will facilitate the donation of your wedding flowers on your behalf. In some cases you can arrange with your florist, wedding planner or venue to ensure that your flowers are taken to one a designated drop off location. In other cases, the organisations will arrange for delivery directly from your venue after your wedding. Many of the services will then rearrange the flowers (if needed) and deliver the flowers directly to the recipient. Some might even provide you with a tax deductible note that allows you to claim back the market value of flowers donated, actually saving you money!
If you're outside reach of these great organisations, chat to your wedding planner and florist to determine how they can facillitate the donation of your wedding bouquet and blooms after your special day. With a few phone calls, you can make direct enquiries and arrangements with a nearby charity to find out how to have your flowers sent their way. Some organisations to research in the vicinity of your wedding venue could include:
Your local hospice
An old age home
A women's shelter
The local hospital
Are you planning to donate your wedding flowers? Do you know of any great organisations that we've missed? Let us know in the comments below!
Disclaimer: Always check your local legislation for donation health and safety requirements and make sure you chat to the legal organisation of your choice regarding compliance with all laws, including your local tax laws.