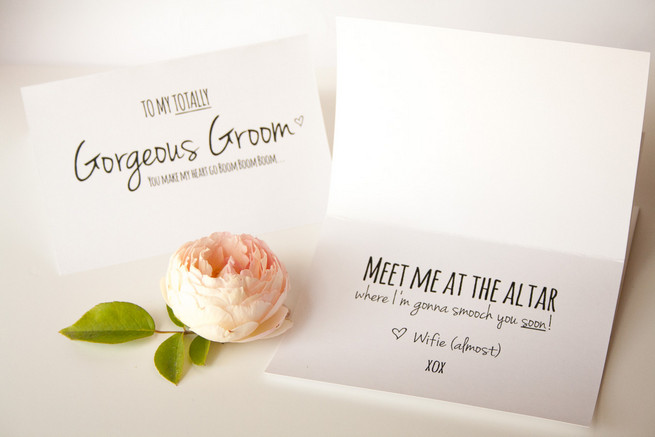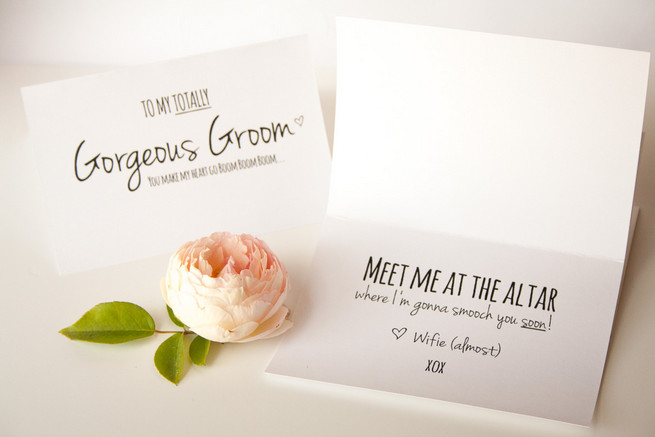 You Make My Heart Go Boom Boom Boom ♥
Today's cute free wedding printable download is for that amazing man you're about to exchange vows with – your absolutely gorgeous groom! It's a super easy DIY project that you can complete in a matter of minutes, all you'll need is this free groom card printable download, a black and white printer, and some cardstock! 
Free Groom Card Printable Download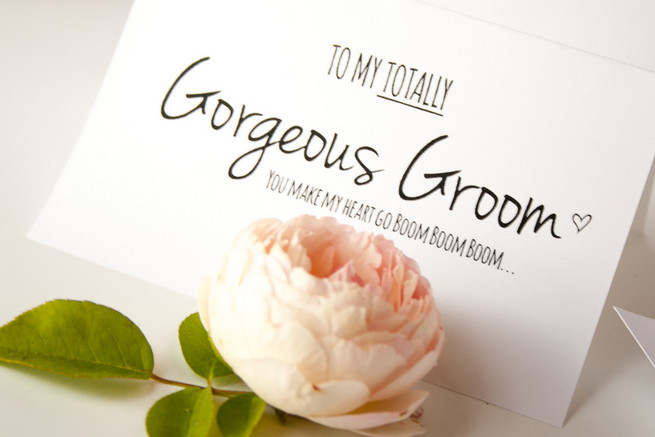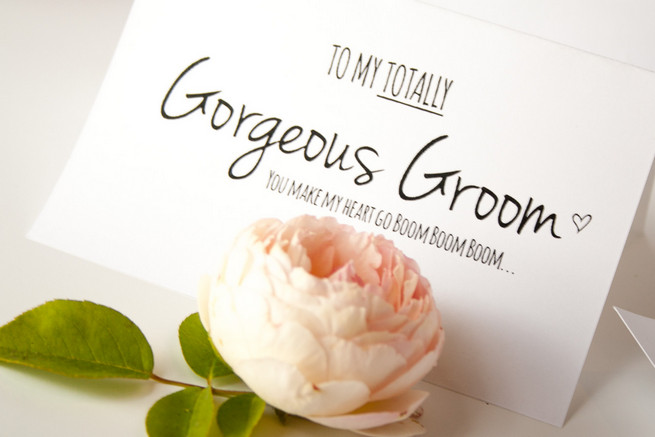 Free Groom Card Printable Download
MATERIALS 
What you'll need to create this DIY project:
INSTRUCTIONS
'To My Groom' DIY Card Printable Instructions:
Grab our free groom card printable
Insert cardstock of your choosing.  For a beautiful, quality finish we suggest always using the thickest cardstock your printer will accept, working with a slightly textured board if possible.
The printable has been designed to pring on 8.5×11 cardstock, with a final size of 4.25×5.5 when folded. Should you wish to print a smaller card, select the paper size of your preference and use your printer's 'print to scale' capability.
Print the outside of the card on one side of the cardstock, then re-insert and print the inside on the reverse. Because this is a double sided printable, it's always a useful idea to try a test print on regular paper first to check how your printer re-inserts paper. Once you've figured it out, go ahead and print your on your pretty card stock.
To My Groom Card Printable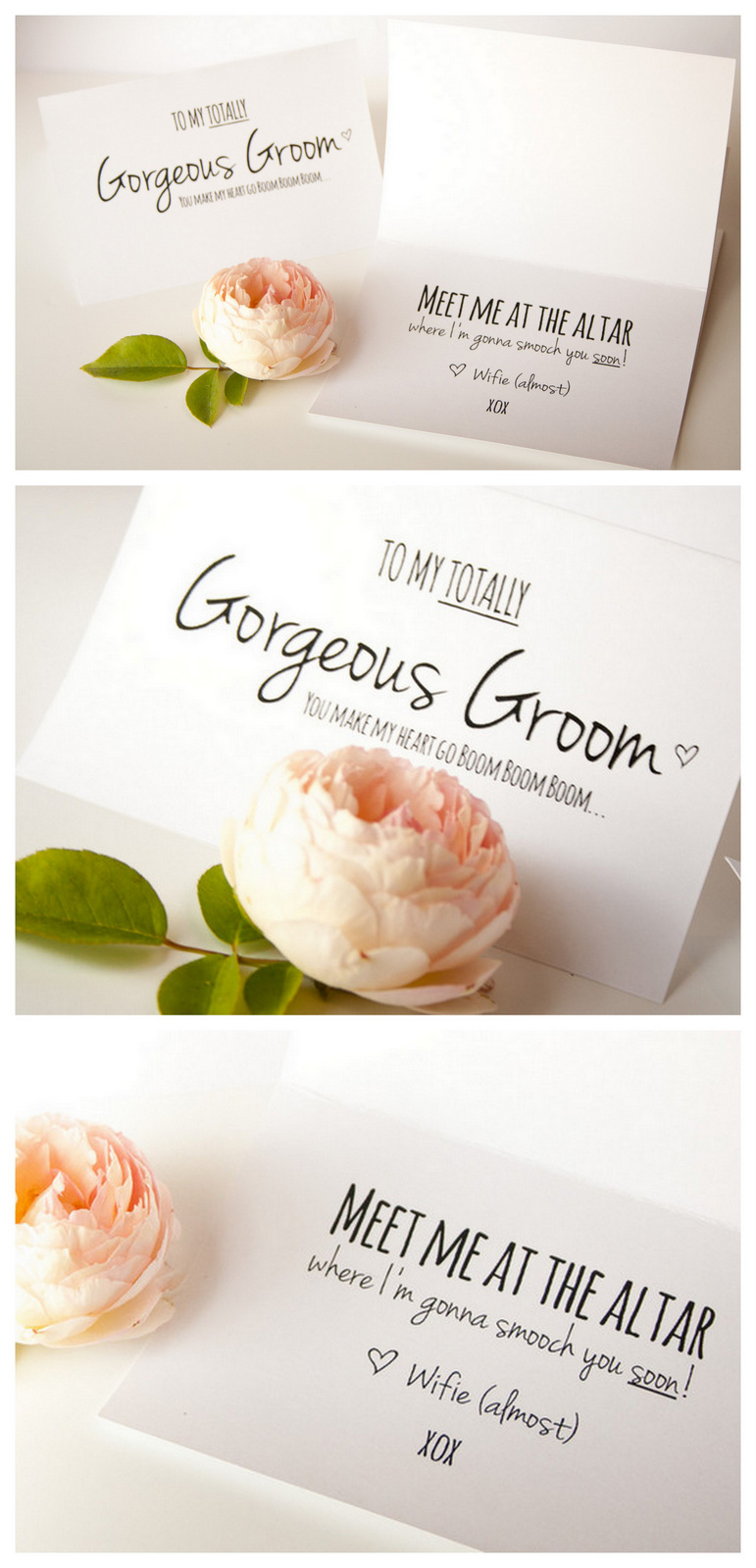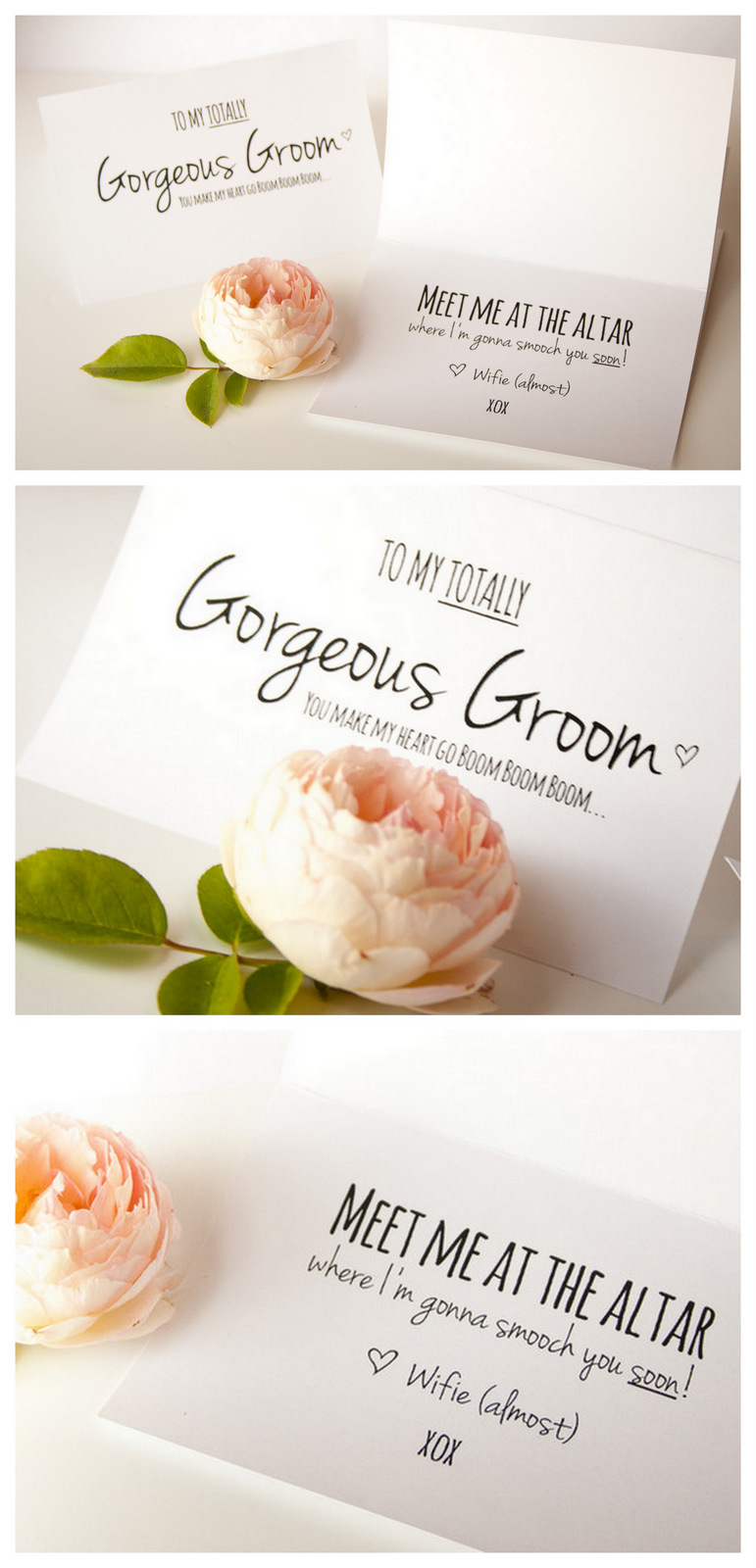 Make sure you check out the rest of our fave DIY projects, free wedding printables including these cute table numbers, this super fun take on the Pick a Seat wedding sign and workbooks to help plan your special day. Happy crafting! ♥ ♥ ♥