Grace Loves Lace Bohemian Wedding Dress Collection
PLUS! Exclusive Interview
♥  ♥  ♥
We love Grace Loves Lace. Wedding dresses to-die-for and bridal gowns to behold, Grace Loves Lace's bohemian wedding dress collection blows us away with its exquisite French laces, silks and hand-made appeal that we're all begging to indulge in!
It's undeniable that these effortless boho bridal creations are meant for you to 'have and to hold'. Drawing inspiration from the free-spirited nature of Bohemia and rich in charm only found in the rarest of vintage heirlooms, their latest collection offers the new age bride-to-be an irresistible selection of gowns.
PLUS! This features not only showcases their beautiful collection, but also an exclusive interview behind the scenes with recent bride and founding designer of Grace Loves Lace, Megan Ziems. 
Based in the Gold Coast, Australia,  the Grace Loves Lace head office and design studio is home to a close-knit team of amazingly talented, passionate, hardworking and creative souls. Grace Loves Lace is based online, with each dress made-to-order and delivery available worldwide. Brides from around the globe can access the latest Grace Loves Lace collection by purchasing online directly from their pretty website www.graceloveslace.com.au or from the Grace Loves Lace Etsy store here.
♥ If this feature inspires you to purchase one of these incredible gowns, in some cases we'll get a small percentage of the sale for sharing them with you. Thank you so much for supporting our content! ♥
Grace Loves Lace Bohemian Wedding Dress Collection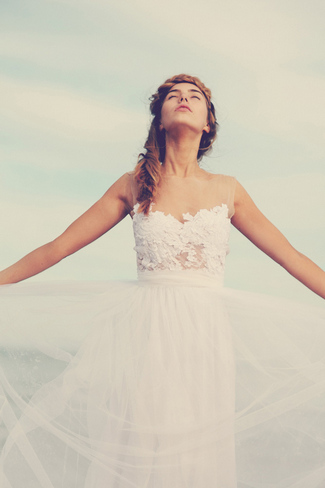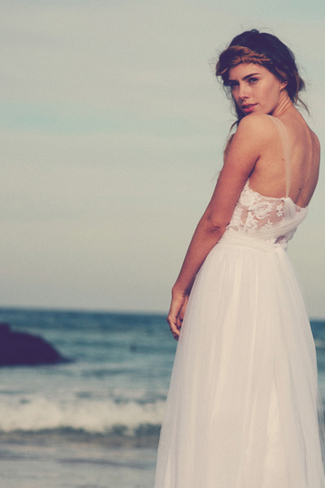 (Above)
Grace Loves Lace,
Loren White Dress:
Heavenly lace and tulle bridal gown featuring a sheer illusion French lace bodice with a dreamy Italian tulle skirt.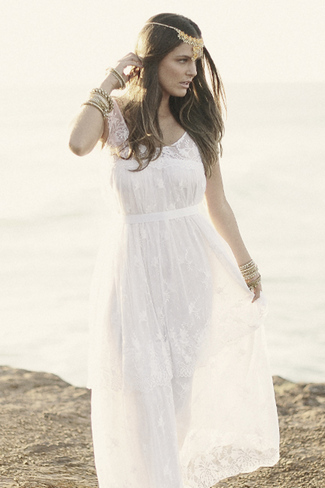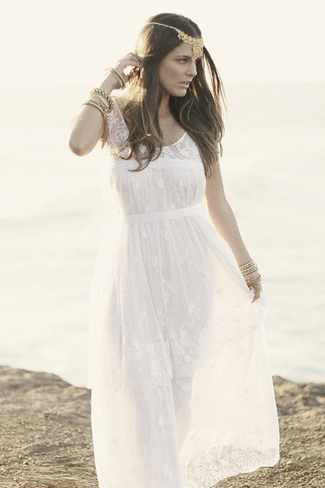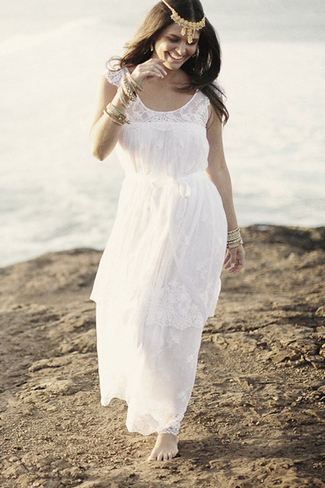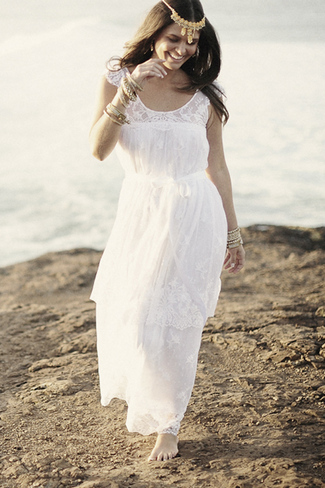 (Above)
Grace Loves Lace, Eva Dress:
 An ethereal lace bridal gown with delicate lace capped sleeves and a scooped bodice and back design.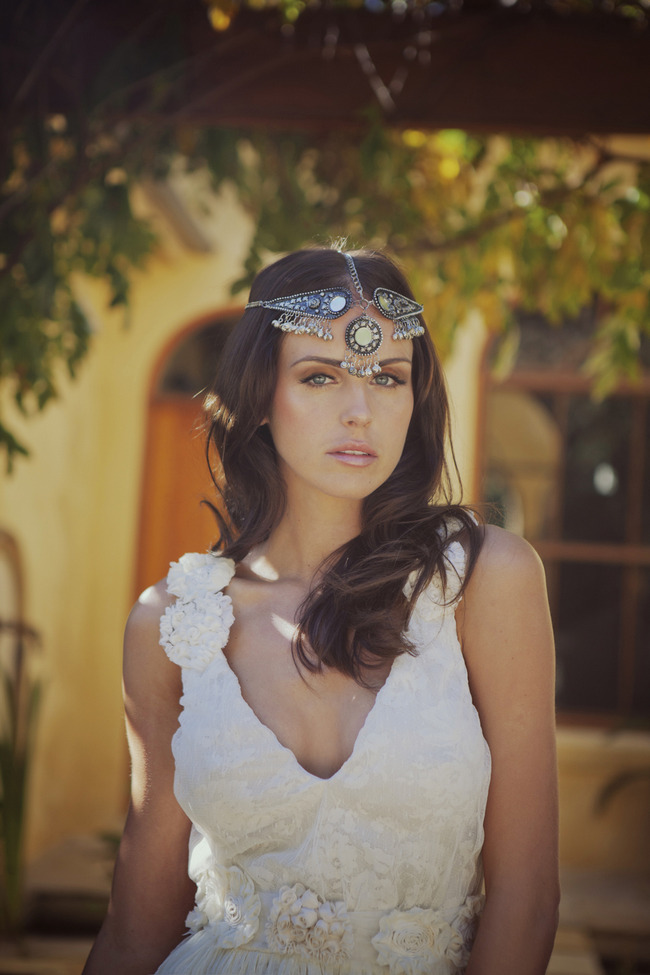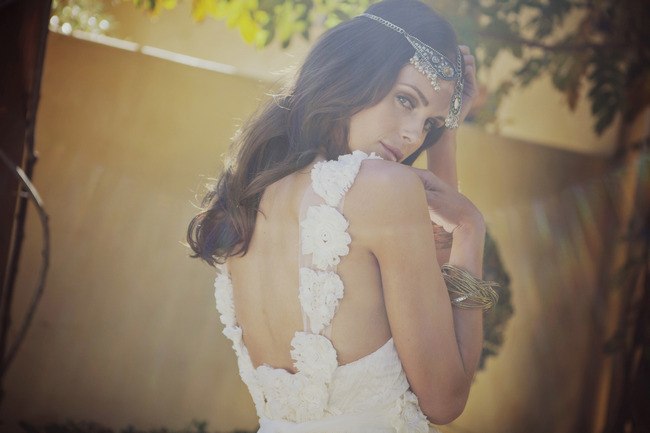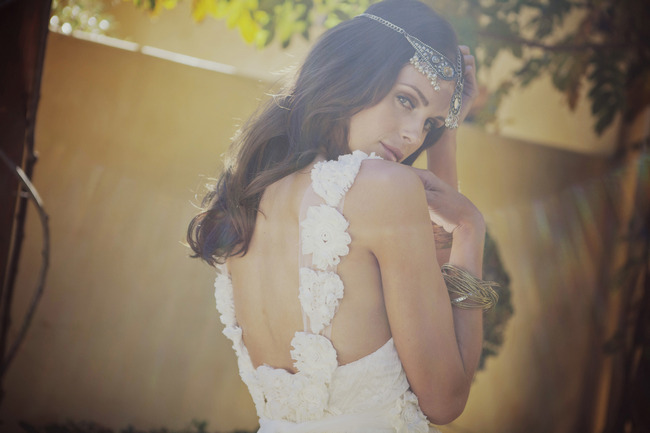 (Above) 
Grace Loves Lace,
Isla Dress:
 Handcrafted flowers adorns the bodice and back of this romantic ivory bohemian wedding dress.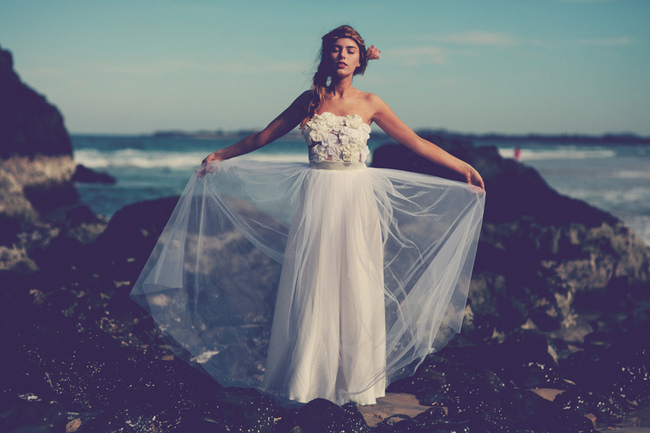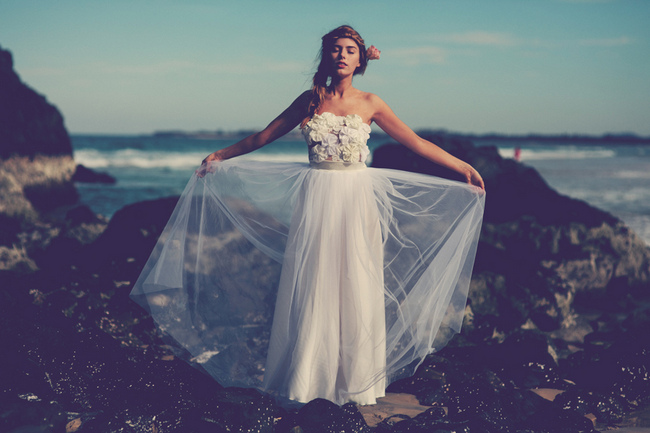 (Above)
Grace Loves Lace, Sophia Dress
: Strapless boho bridal creation featuring a sheer bodice with lace applique, handcrafted satin rosettes and a flowy tulle skirt.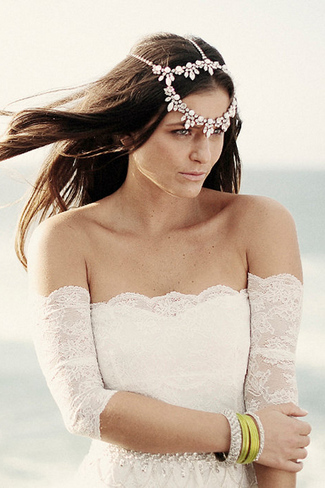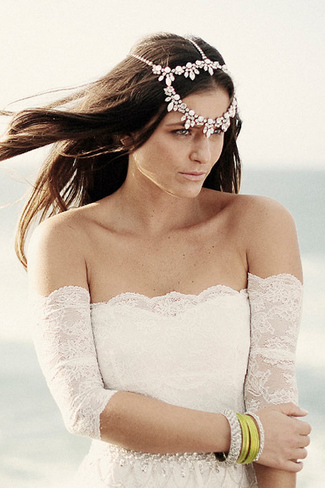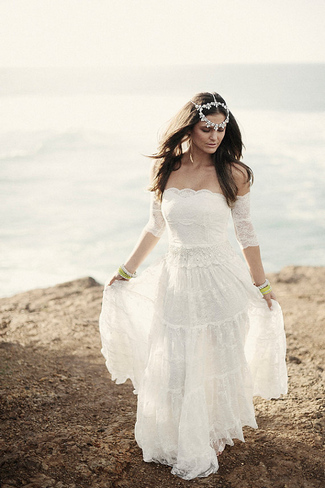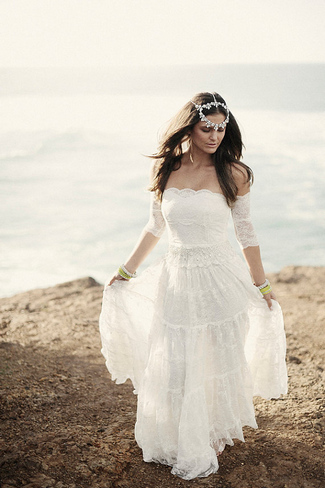 (Above)
 Grace Loves Lace, Josee Dress:
A boho-inspired wedding gown
with French lace arm bands and stunning lace and embroidered skirt.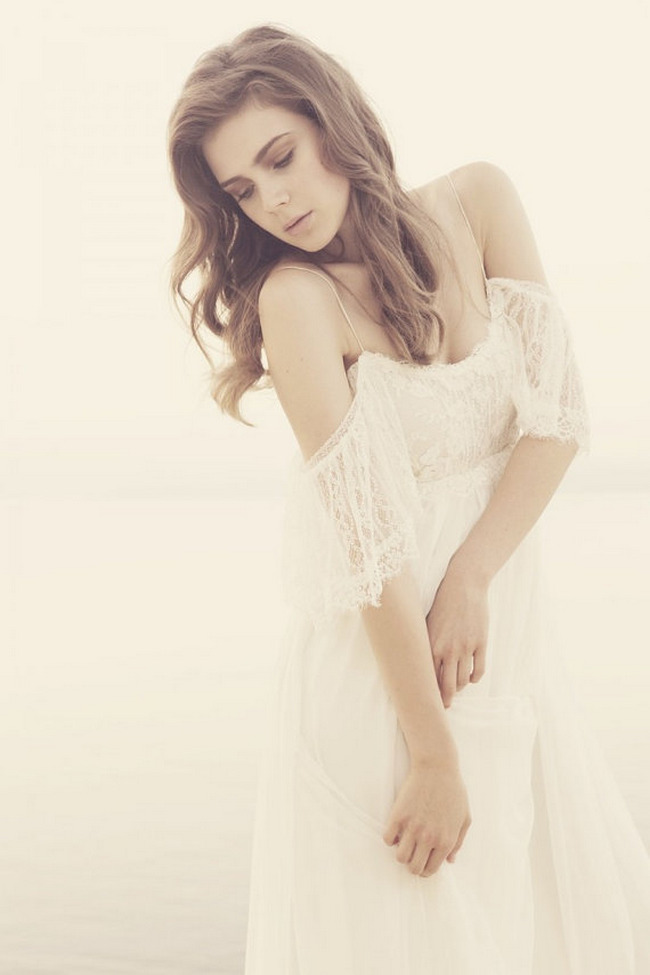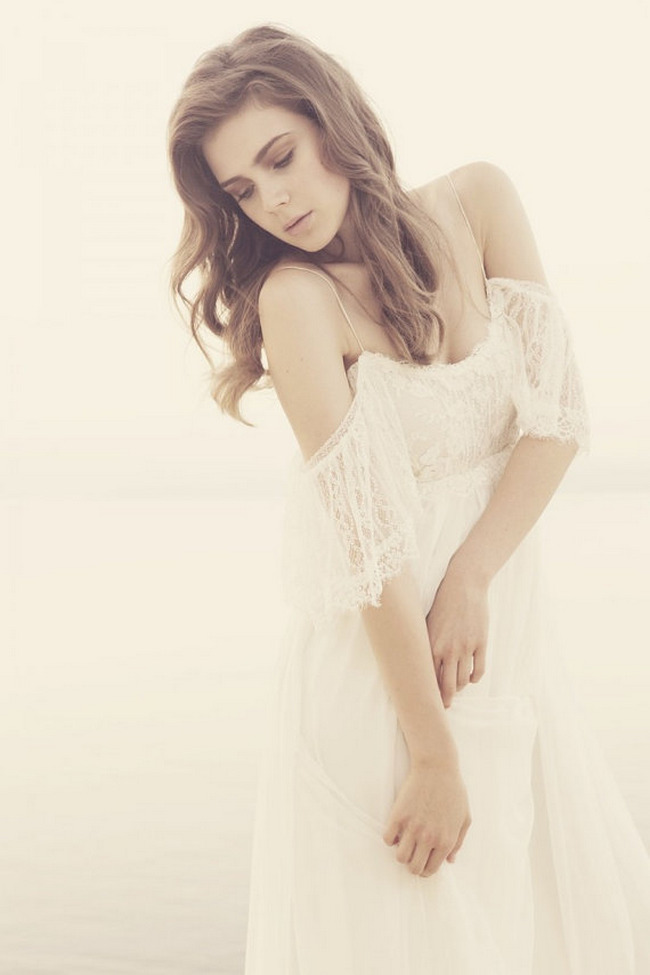 "We really pride ourselves on not only being the go-to for anti-bridal bridal but also in using the highest quality French laces and silks," – Grace Loves Lace Designer, Megan Ziems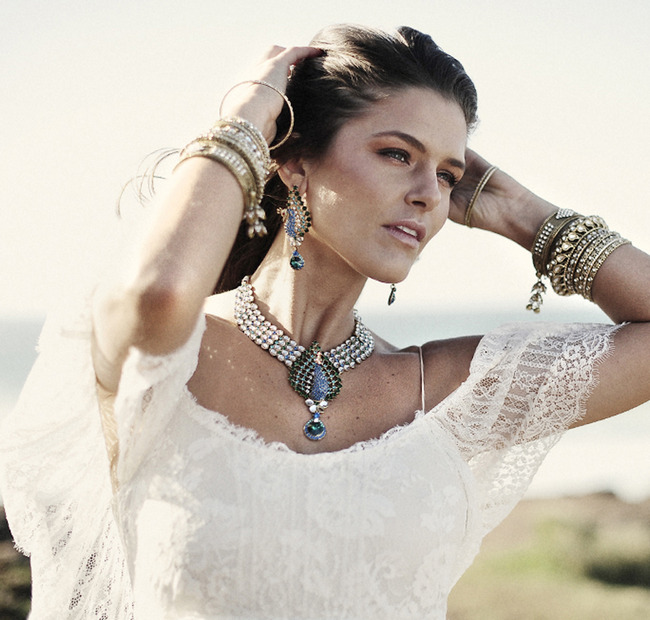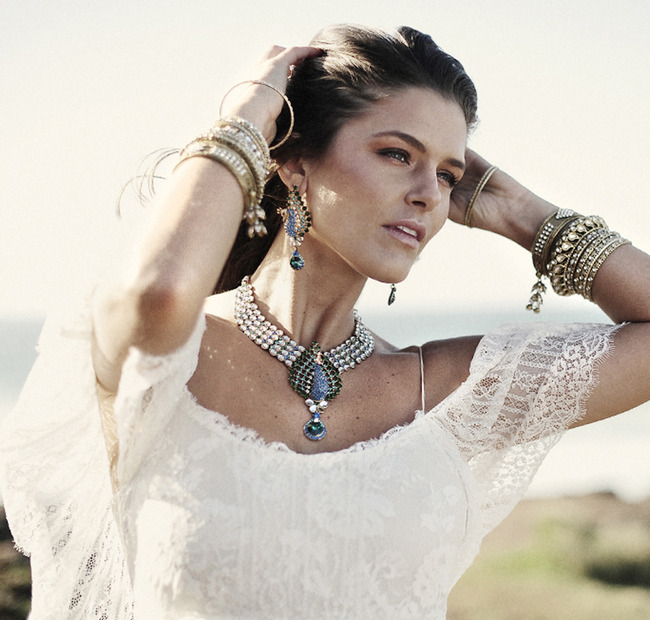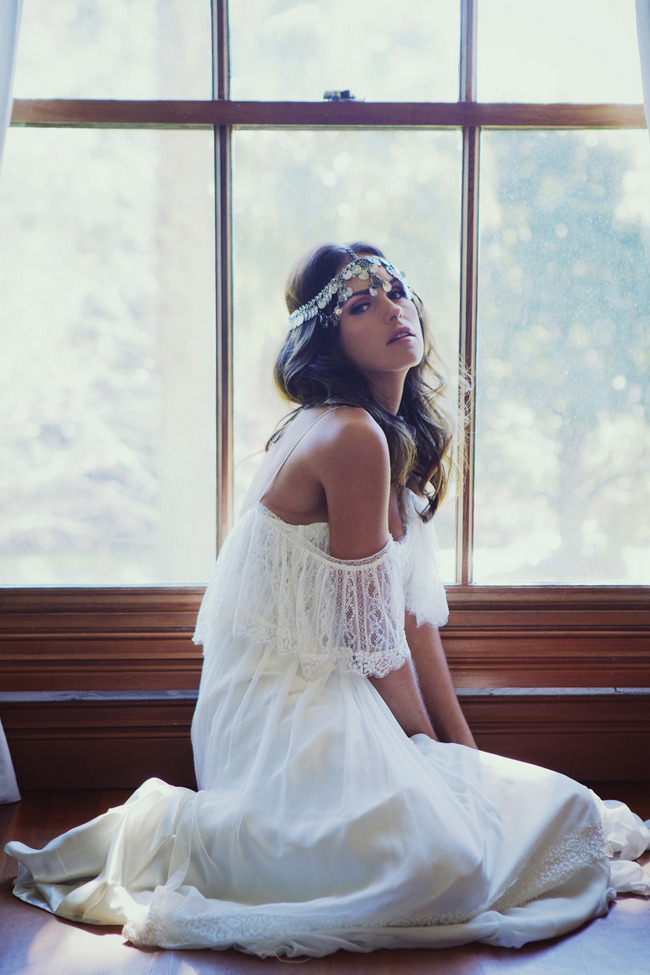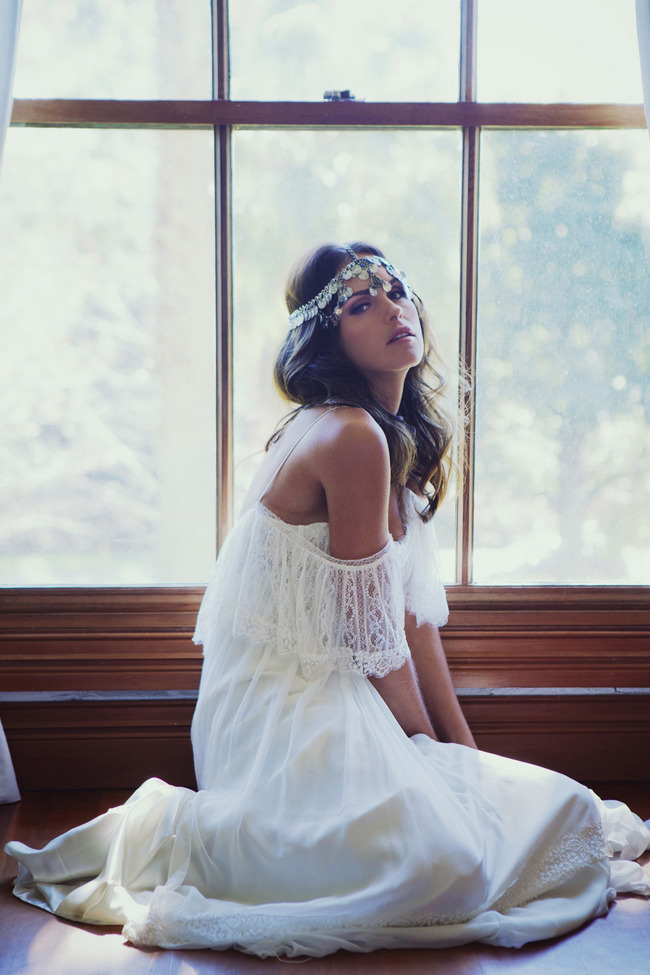 (Above) 
Grace Loves Lace,
Colette Dress:
A magical off-the-shoulder gown featuring a French lace sleeves, a seductive low back design and a flowy silk chiffon skirt.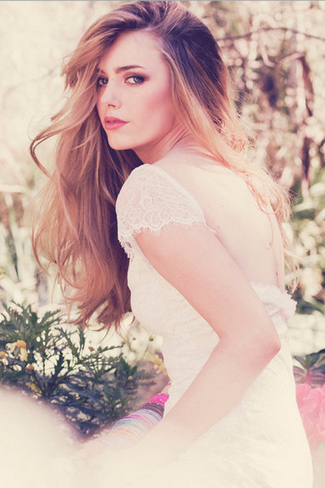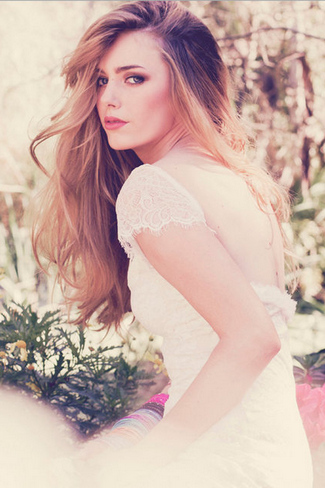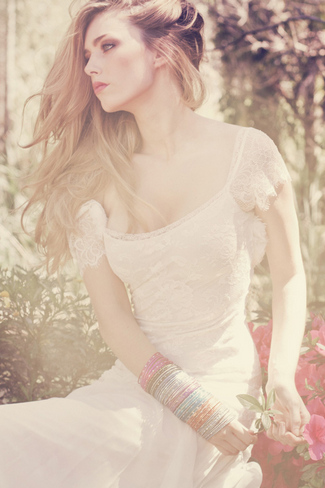 (Above)
Grace Loves Lace,
Emme Dress:
 An intricate lace vintage bohemian wedding gown with eyelash lace capped sleeves and a low back adorned with beautiful silk rosettes.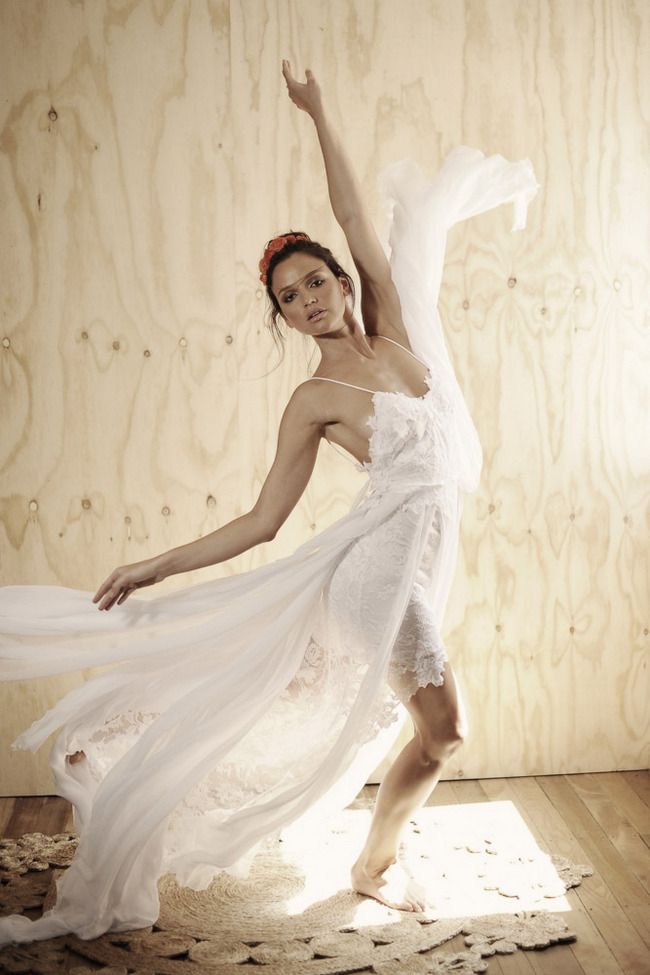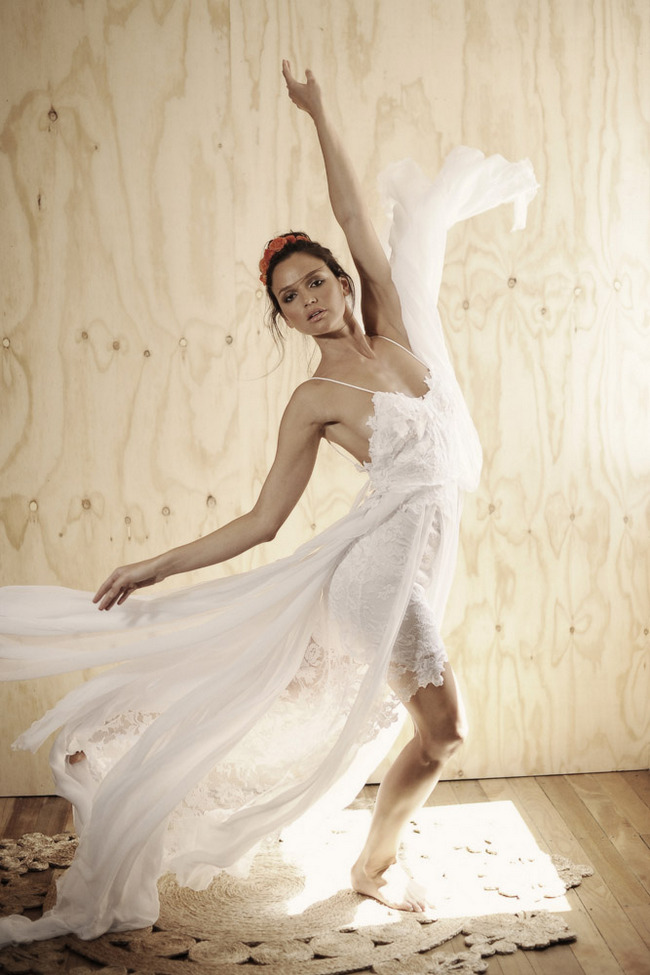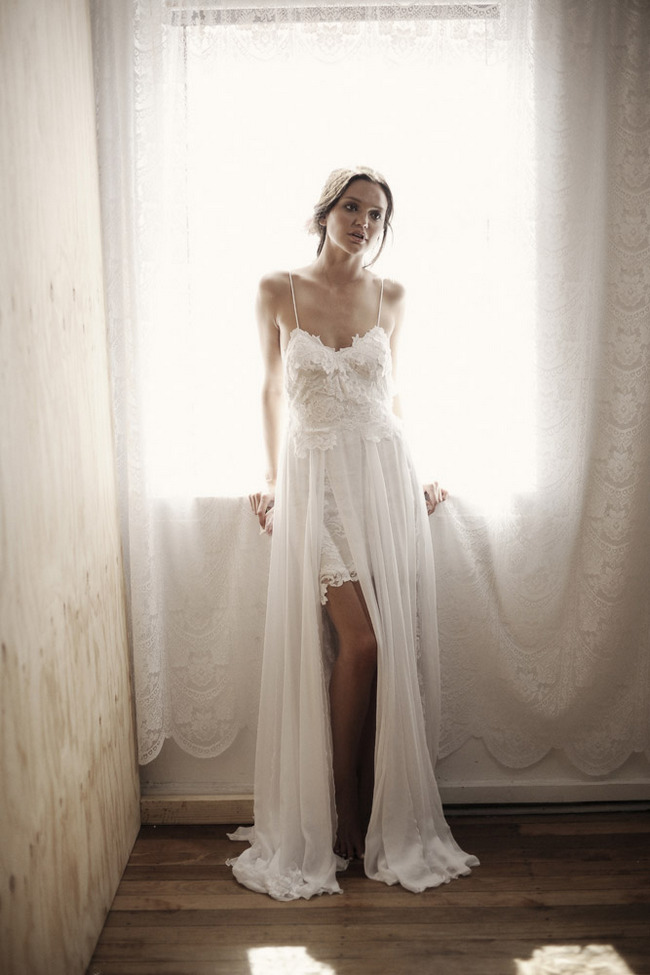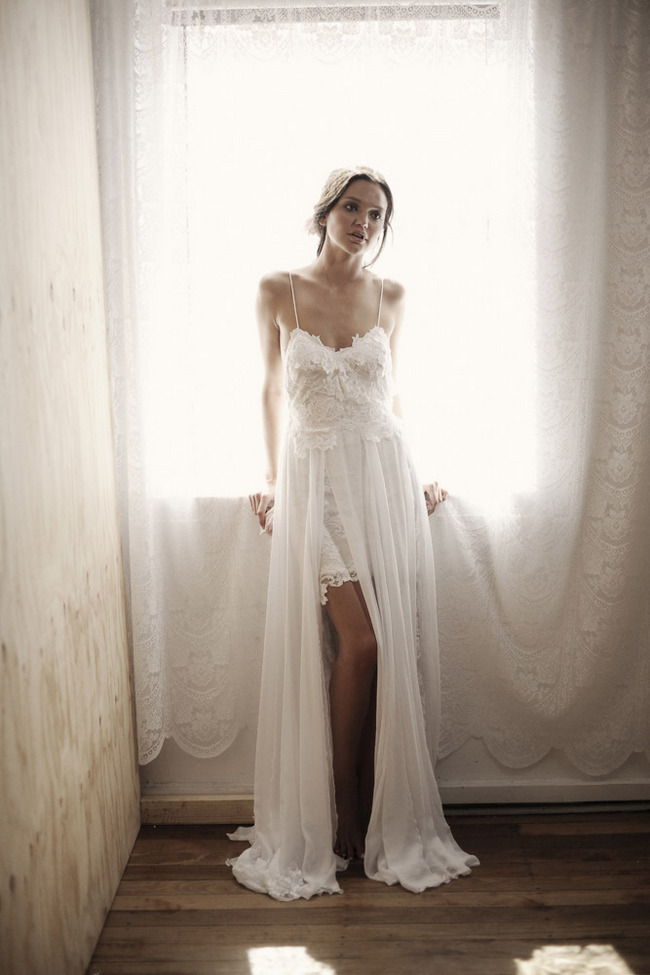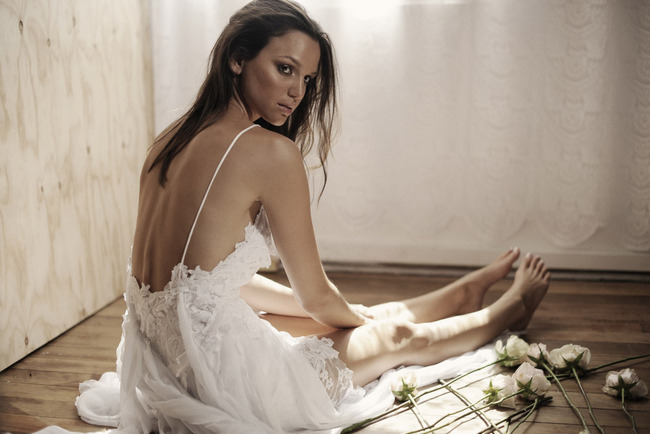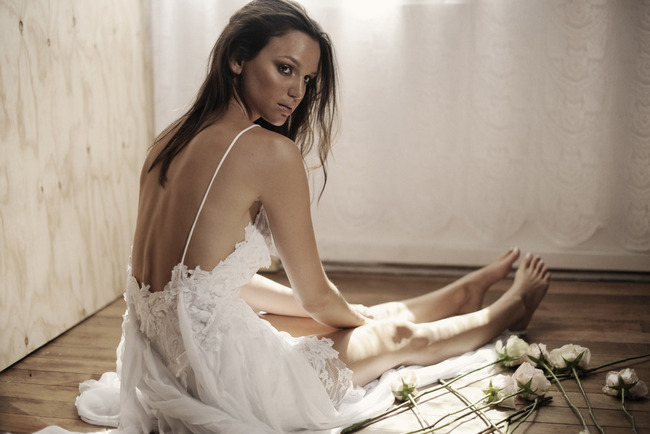 (Above) 
Grace Loves Lace,
Hollie Dress:
 A bohemian beach lace wedding gown featuring a daring low back design and a flowing silk chiffon skirt for a beguiling effect.
MEET THE DESIGNER:
Exclusive Interview with Grace Loves Lace
With a background in managing brands both overseas and in Australia, Megan Ziems, founding designer of Australian bridal label, Grace Loves Lace, has been obsessed with bringing a new age bridal concept to brides ever since she was a bride herself…
Grace Loves Lace was born from my desire for a non-traditional wedding gown that I would feel amazing in, could eat and dance in comfortably and would suit my personality and style – all without breaking the budget.
Fortunately for us and endless brides across the globe (not to mention fab actress Rose McGowan and other famous brides-to-be), her search for her own dream wedding gown was in vain, which inspired the launch of her naturally beautiful and unique take on bridal wear.
We really pride ourselves on not only being the go-to for anti-bridal bridal but also in using the highest quality French laces and silks. 
The Grace Loves Lace Signature Style
Elements of romance, dreaminess and above all, the element of surprise, is what sets the signature style of Grace Loves Lace apart of the rest.
Our Hollie dress is our signature dress and it really encapsulates what we are about; soft, sophisticated and effortlessly romantic. Our dresses have a real freedom about them as we don't use boning or any heavy structure. (Left) Grace Loves Lace, Hollie Dress
The Creative Process
Megan shares the special creative process carried out by her team of twelve Grace Loves Lace designers:
It can either start from a mood or theme, fabric or pattern and grows from there with sampling. There are four of us that work on the designs from sketching, pattern making, sourcing our laces and all of the in-between to get the design perfect.
Bridal Wear Trends for 2014
In 2014, the tables are turned as bridal wear inspires fashion trends. Illusion and drama is brought out by Grace Loves Lace's experimentation with laces.
I think bridal is going to start leading fashion instead of the other way around. For us, it's all about geometric prints in the lace which we have been working on for the past 12 months, bolder laces, use of nudes and sheerness in skirts.
Advice for Selecting the Perfect Wedding Gown
As a recent bride herself, Megan shares three important pieces of advice for brides-to-be:
Go with what suits your body shape and personality. And be comfortable! Don't overdo it.
Embrace your individuality with one of these gorgeous Grace Loves Lace vintage and bohemian inspired creations. Visit www.graceloveslace.com.au to get your pretty paws on a Grace Loves Lace made-to-order dream wedding gown and follow their latest designs on their social media profiles below:
Facebook.com/GraceLovesLace
 | 
Instagram.com/Grace_Loves_Lace
 | 
Pinterest.com/GraceLovesLace


Credits
Photography: 
Grace Loves Lace
  | Photography: 
Photography
Trent Mitchell