Behold Janita Toerien's Amber Wedding Dress in Antique Gold Sequins and Lavender Grey Tulle ♥

Oh be still my sequinned heart! Today it's my pleasure and honour to treat you with a look at one of THE most delicately delish sequin and tulle wedding gowns, created in all it's glittering glory by one of my favourite South African bridal designers, Janita Toerien. Janita's fresh designs and quality pieces are in high demand at the moment, causing quite a stir in the local bridal industry. The perfect combination of sparkle and romance, exquisitely captured by Claire Harries Photography in today's featured wedding gown,  Amber, makes it easy to see why! 
Glittering Gold Sequins & Dramatic Lavender Tulle Wedding Dress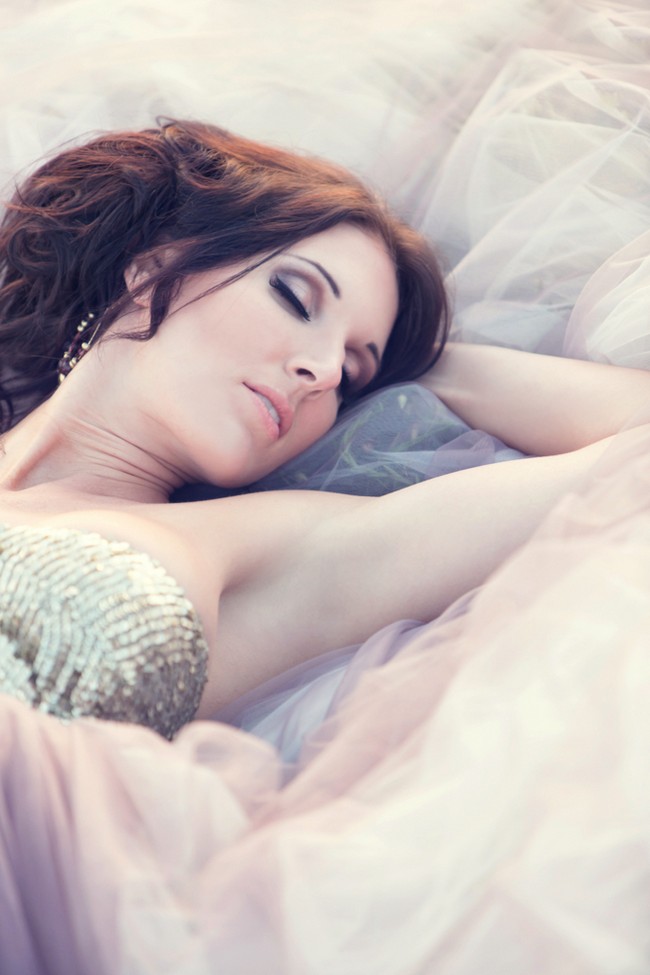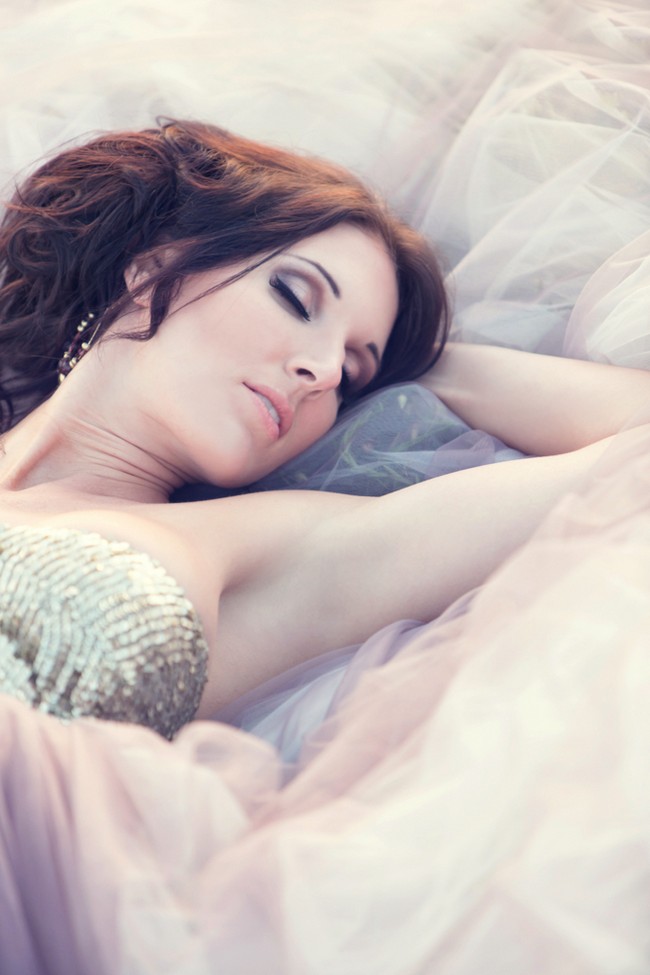 Janita Toerien, who dressed Miss South Africa finalist, Elbie Rudansky, says her inspiration for Amber came from a dream to escape the ordinary and to embrace bold individuality. "We often see stylish brides looking for something fresh, new and striking. They don't want to conform to the traditional white gown but also don't want a costume," explains Janita, sharing how Amber was created to inspire the imaginations of those brides looking for something extraordinary.
"It had to be daring, dramatic and dreamy all at once. The antique gold sequins were perfect for the bustier bodice and we paired it with another royal colour but also in a more muted tone, a lavender grey," she says.
By using a lavish amount of soft, unlined Italian Tulle, Janita and her team created a dramatic "poof" in the waist which was in perfect contrast to the constructed bodice. "These two elements ensured a perfect princess silhouette, a fairytale like idea in dreamy colours."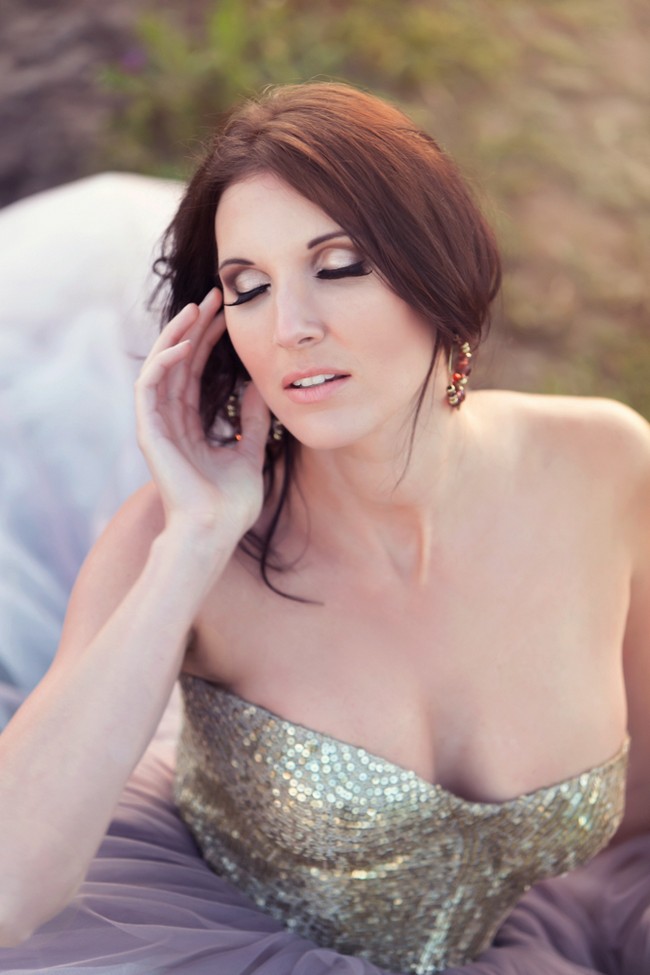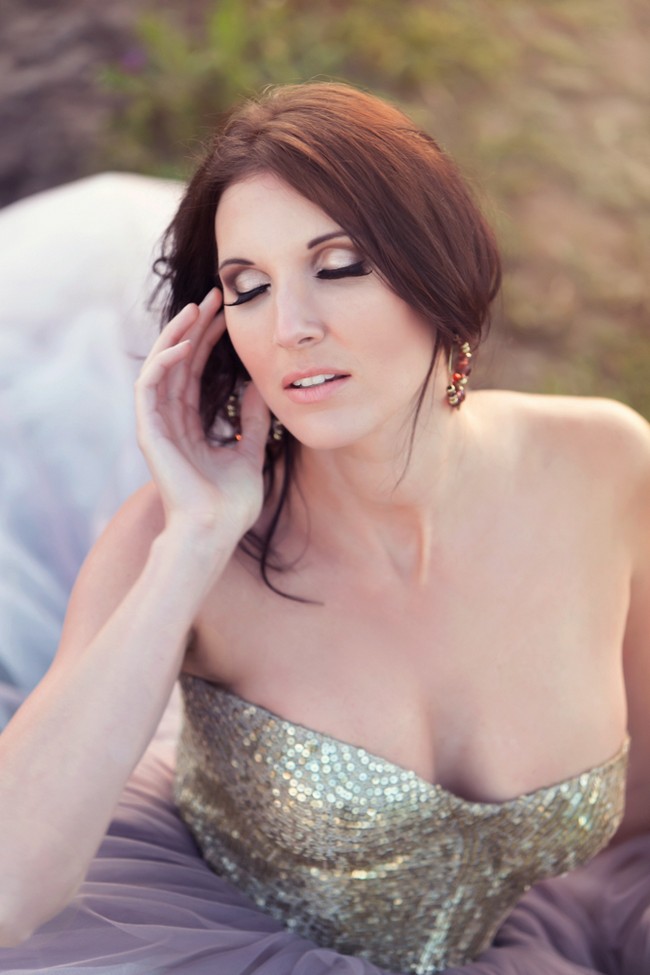 "Amber is daring, her confidence doesn't shout but rather captivates and she doesn't mind the occasional bit of opulence or drama."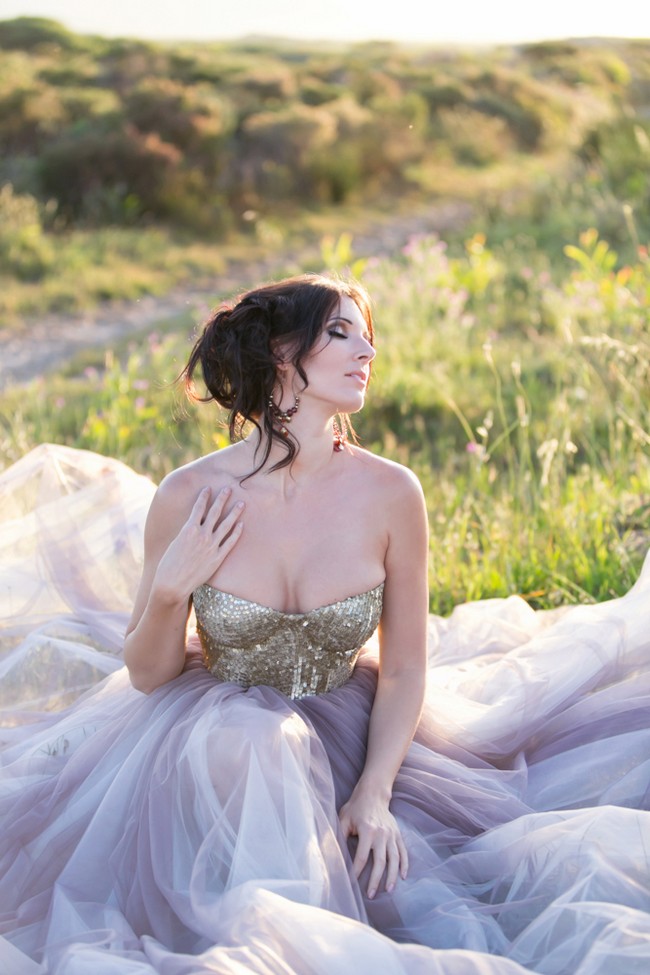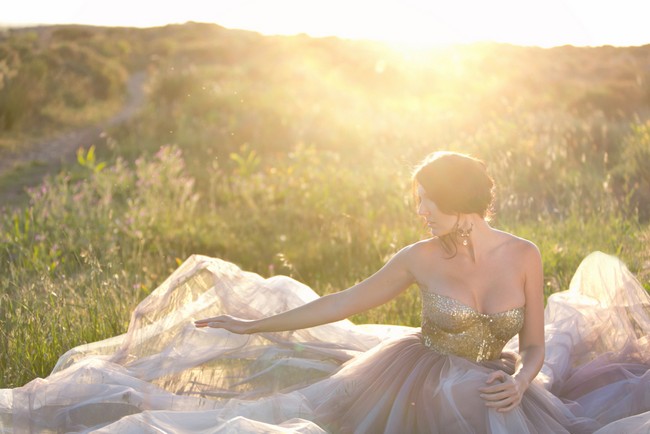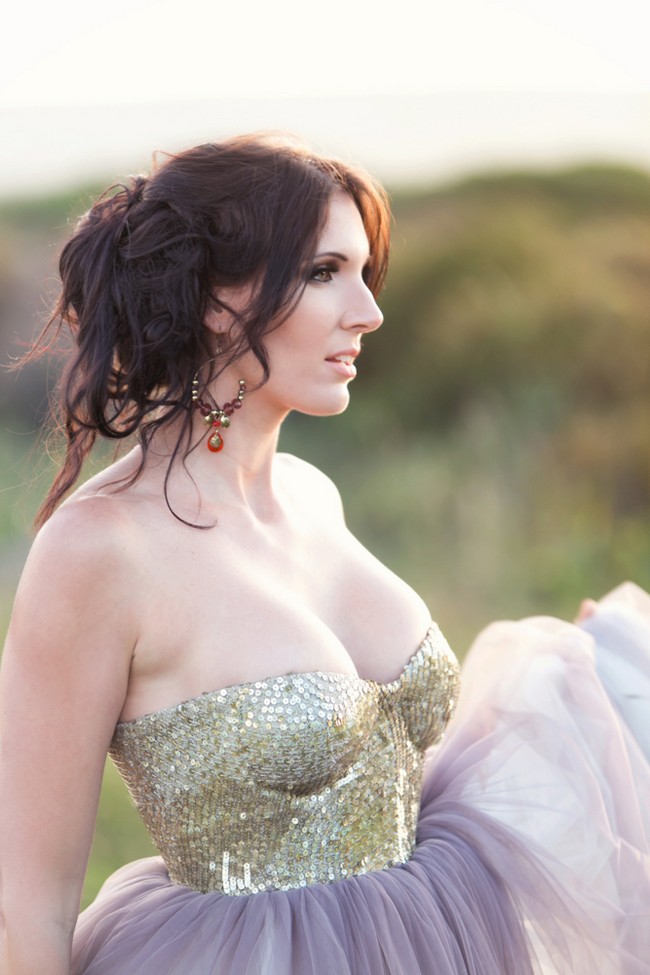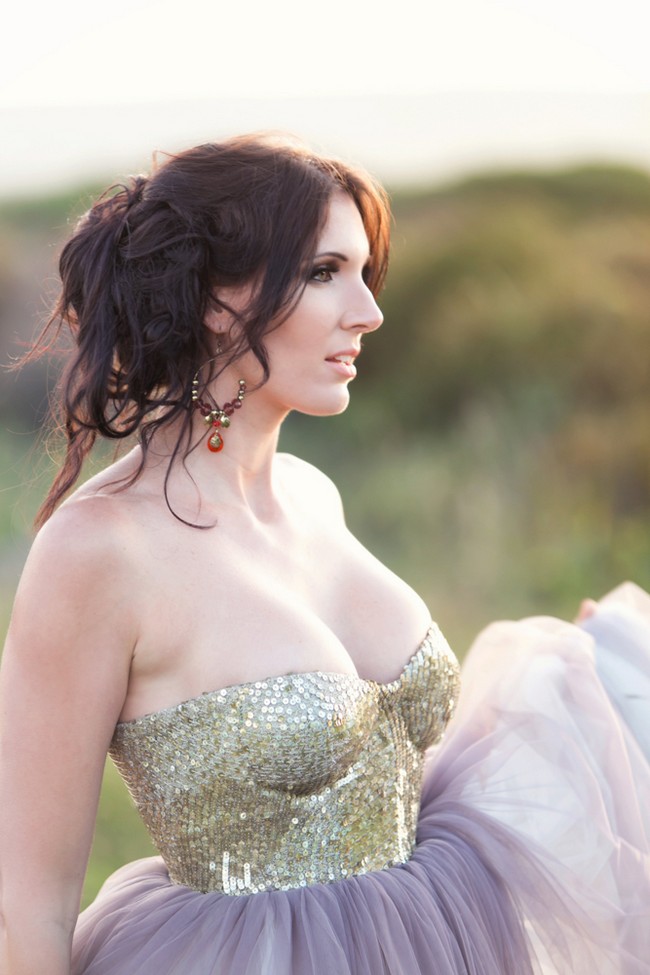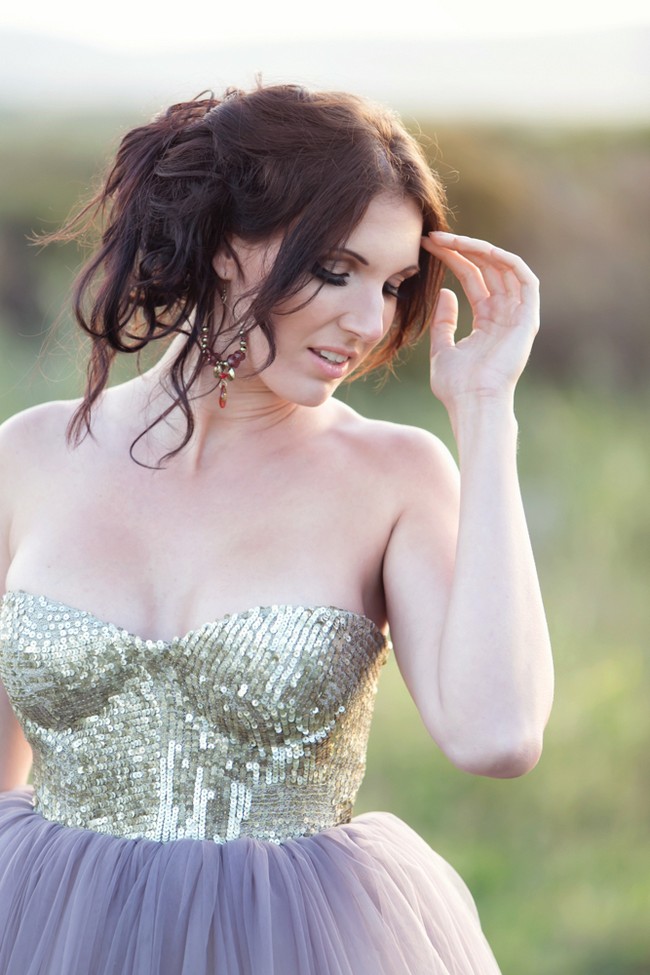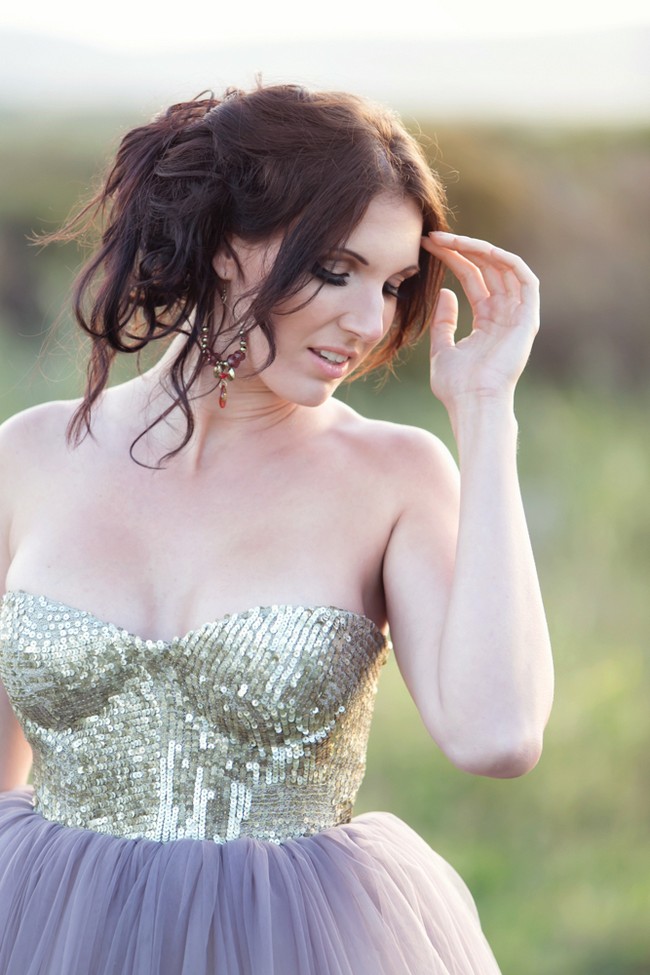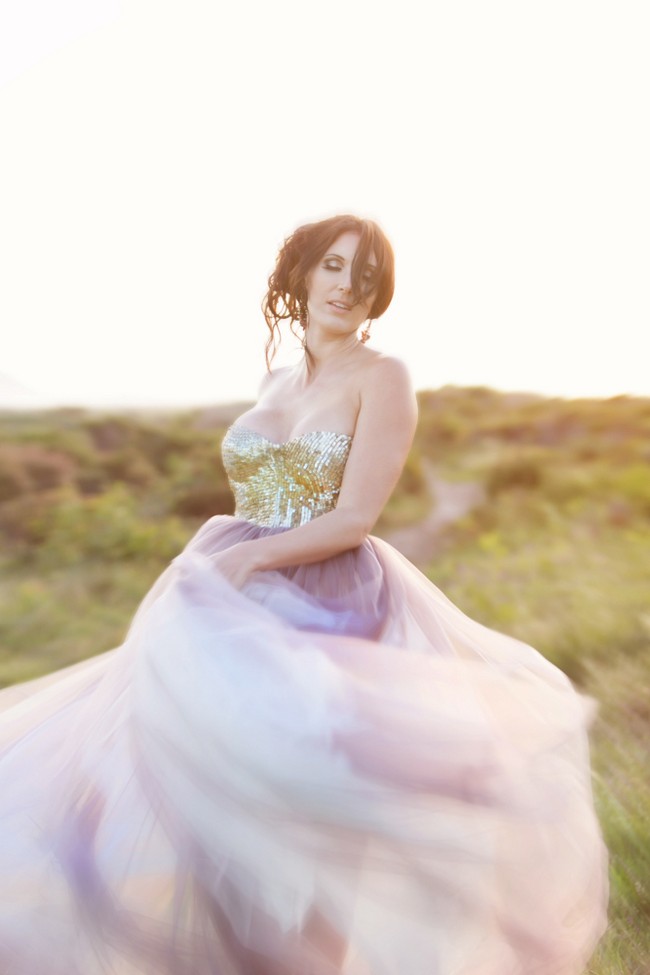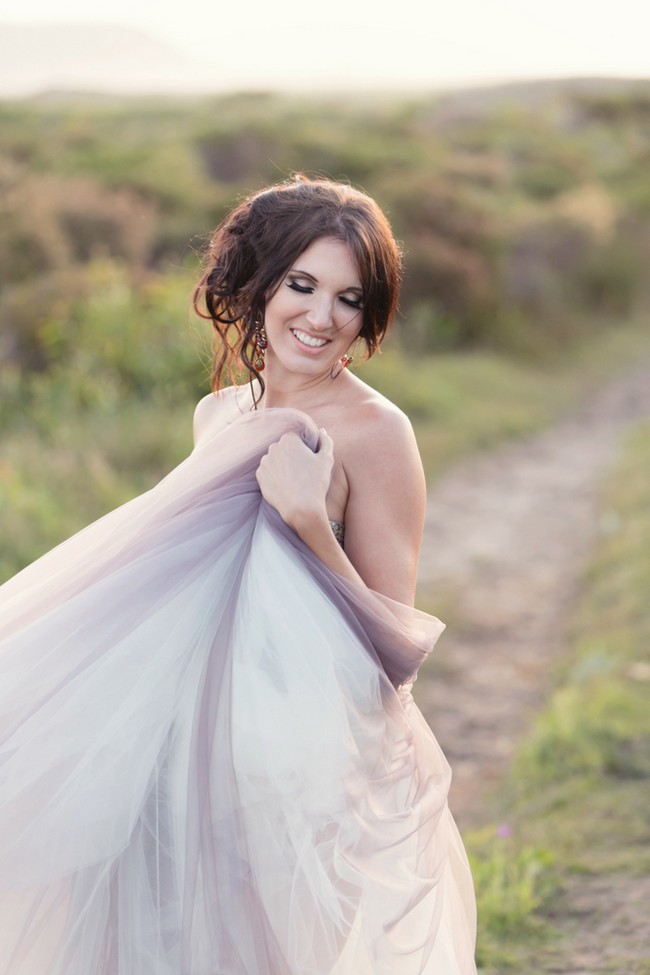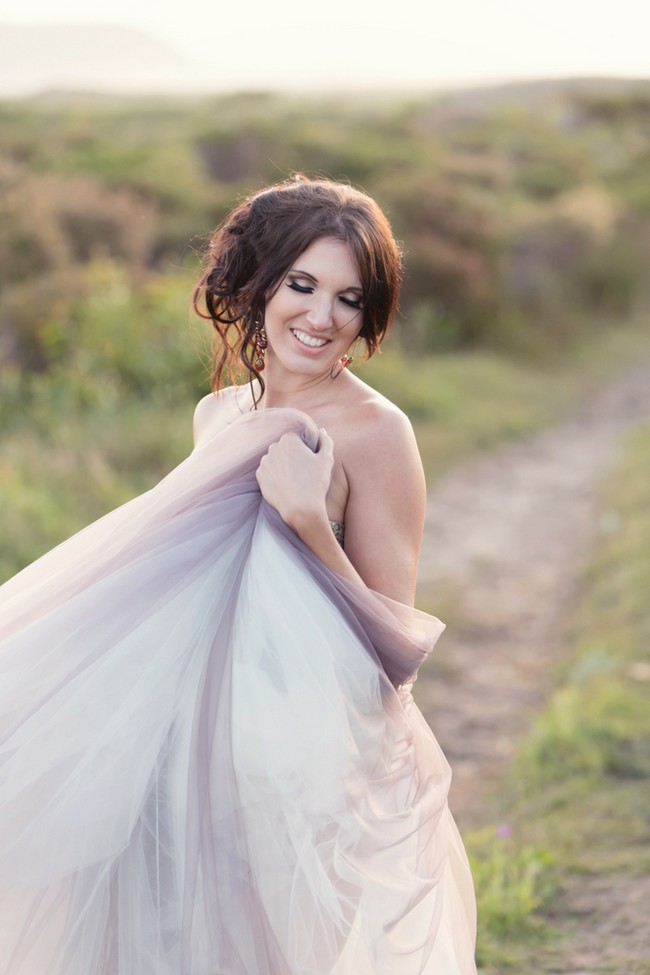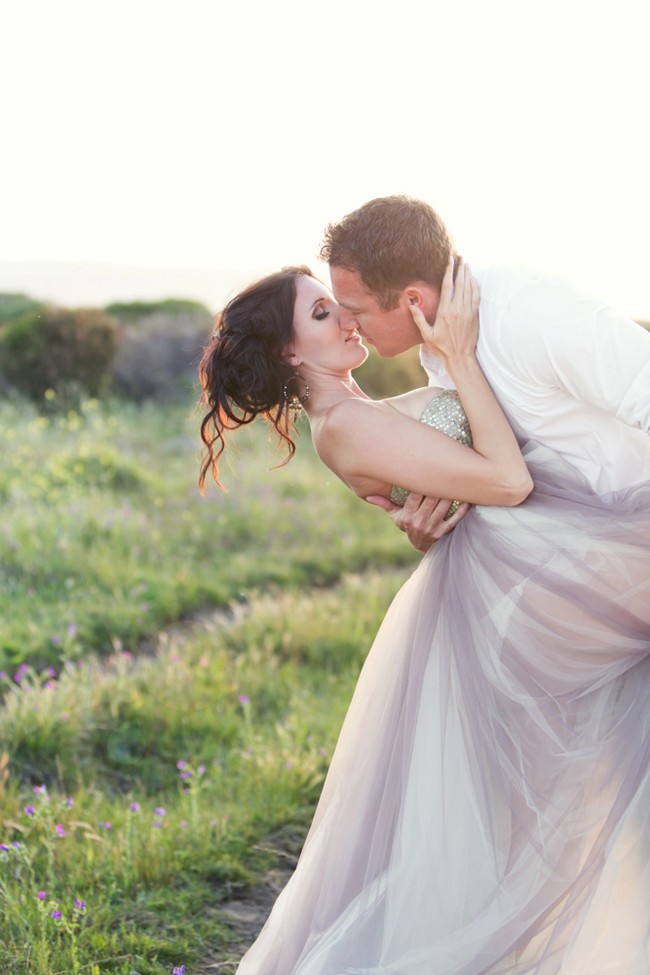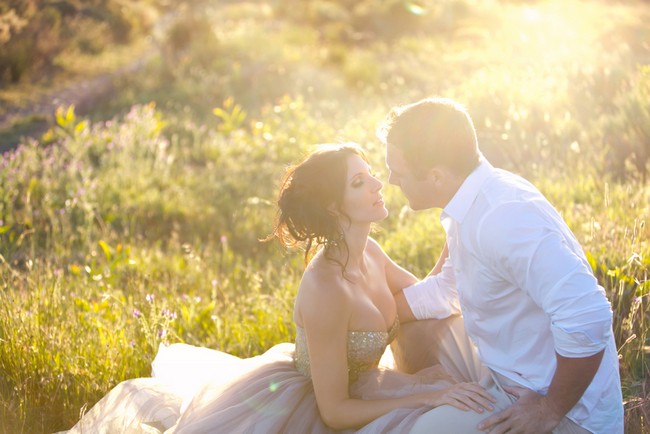 "It had to be daring, dramatic and dreamy all at once."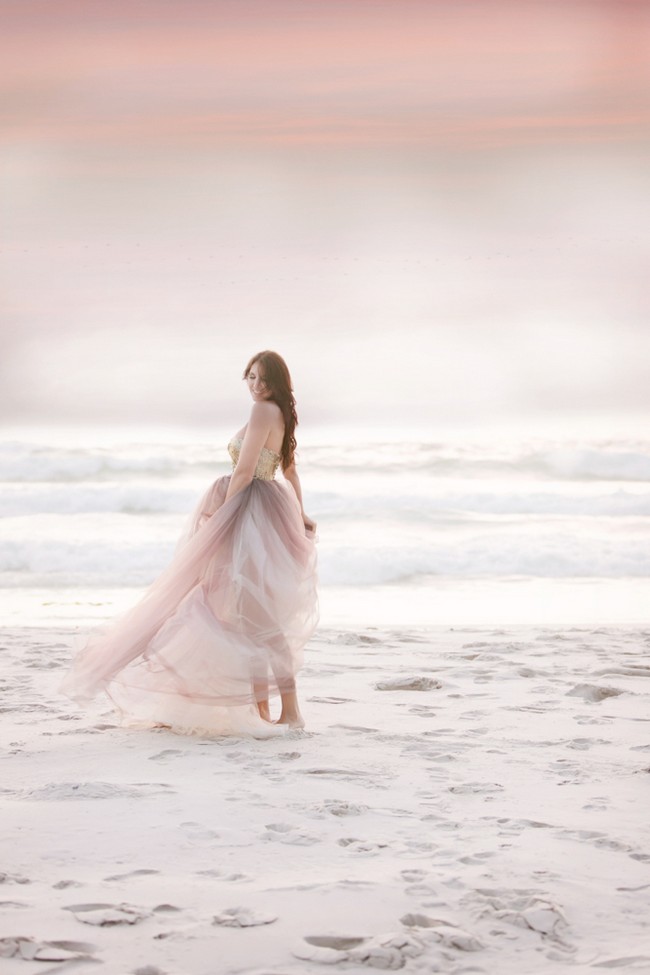 These glittering images were captured in Cape Town at the Noordhoek dunes and beach and Noordhoek Caravan Park by Cape Town wedding photographer, Claire Harries.
"Photographing Charlene & Wade was like watching an electrical storm light up the sky," shares Claire. "Their chemistry is undeniable & their love, a thing of beauty. She playfully pushed him into a fountain on their first date, he pulled her in after, they spoke until the stars came out & they both just knew!"
Five months later Wade set their love on fire with a diamond ring &, exactly one year after their first date, they said "I do"! Charlene's exquisite, free spirit inspired this magical gypsy styled wedding shoot. "Soft showers were probably needed to douse their flames! She is that 'dance in the rain' kind of girl we could all learn so much from ~ & Wade is so tangibly her rock & her world," Claire continues.
"With bared feet & souls, the beach then set the stage for unprecedented theatre that played through my lens. As the sun returned, it stole the show, only to be upstaged by Charlene, as she mirrored the sunset in THAT dress! The kind that makes married women want to get married again! An ocean of floating chiffon, ebbing at an oasis of shimmering sequins! No dress could possibly match her whimsical, beautiful soul more! Golden delicious light was simply the sweetest way to end a day I'm so glad I can replay!"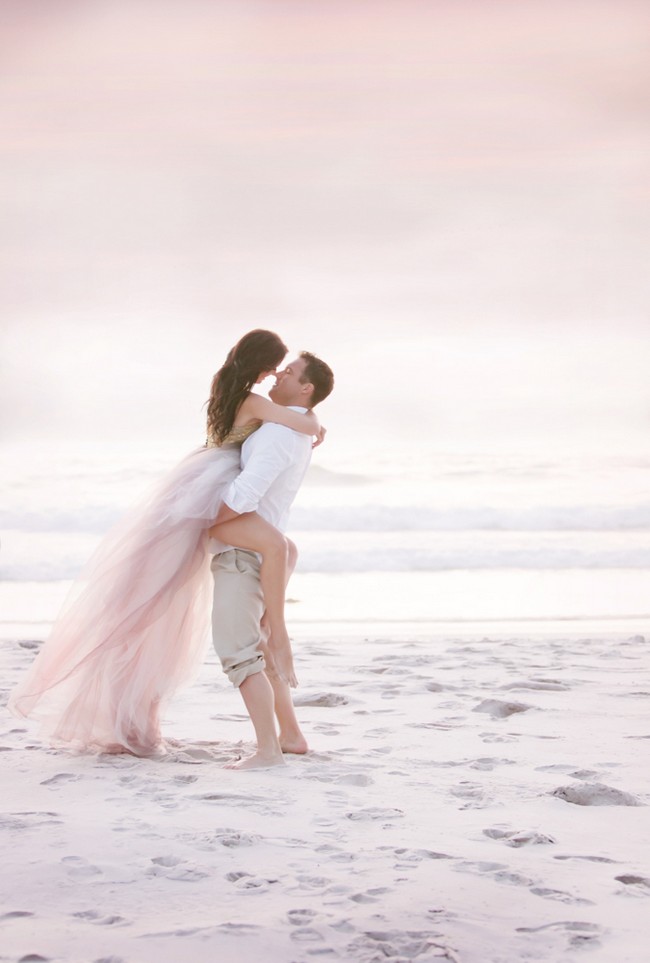 To see more of Janita's exquisite work, brides can follow her on Facebook here or obsess over her supremely pretty pins here. Happy swooning, ladies! xox
♥ ♥ ♥   Credits:  ♥ ♥ ♥
Gown: Janita Toerien Wedding Gowns |  Photographer: Claire Harries | Hair and Make up: Vicky Wolmarans |