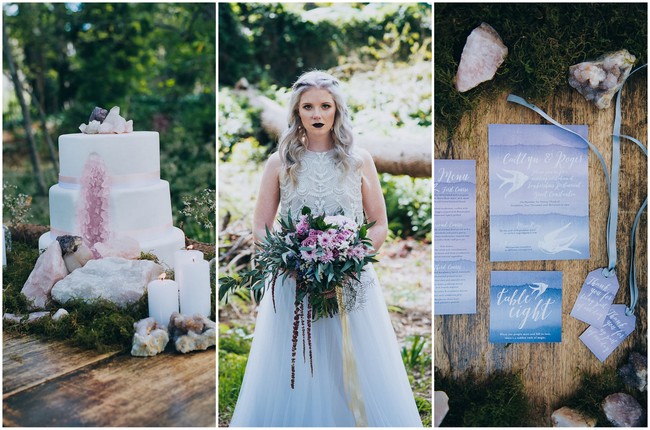 Get swept away in the earthy beauty of mother nature, in a celebration filled with geode and crystal wedding ideas. Stylist, Erin Turnbull of HAPPINEST, teamed up with Lauren Pretorius Photography to create a geode-inspired, ethereal expression of natural beauty. In love with the magical qualities of geodes and crystals, they wanted to showcase this in a beautiful and unique forest wedding setting.
A garland of rose quartz and other geodes, accompanied by wood foraged in the forest and moss created an overall look of mystique and magic. "We focused on pastel pinks and purples to offset the bright and deep greens of the forest landscape," says Erin, who styled the geode and crystal wedding ideas, and table decor.
Naturally the whimsical forest seemed like the perfect place, mirroring these magical qualities. They selected a beautiful location in Constantia, lush and full of blooming flowers and plants, which added to the otherworldly look and feel.
The striking models, Jason & Sarah, are a married South African couple who are now based in Dublin, Ireland. "They were down in CT for a holiday and we just could not resist their gorgeous look and the love they have for each other!" says Erin. "Lauren Pretorius captured the intimate moments perfectly, which is reflected well in this shoot, especially as our models truly are so in love!"
Keep reading after the pics for tips and insights from stylist Erin of HAPPINEST on how she created this ethereal geode and crystal wedding!
Geode and Crystal Wedding Ideas 
The striking two piece wedding dress, designed by Janita Toerien, features intricate, geometric bead work top, with a peek-a-book back cut out. It is paired with a full, romantic, layered skirt!  and makeup and hair by  Marnel Toerien styled the bride's hair and make up with dark, mystical lips complemented by light eye makeup. She didn't cover any of the beautiful freckles that Sarah had, enhancing her natural beauty instead of covering it. We love this, and agree that it photographed beautifully.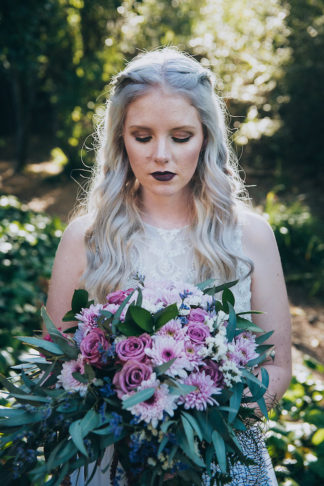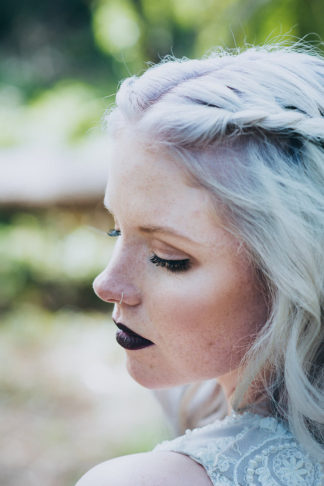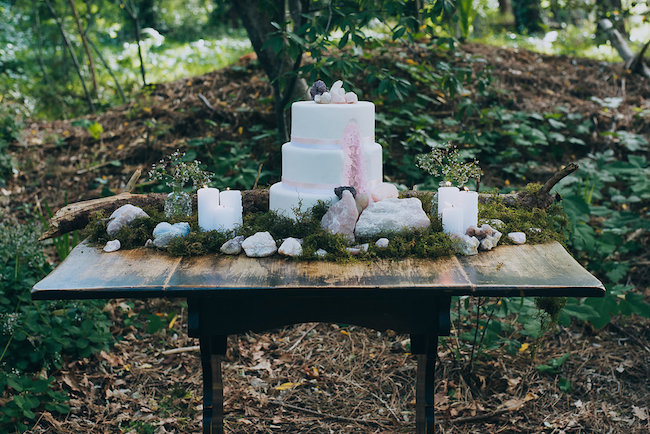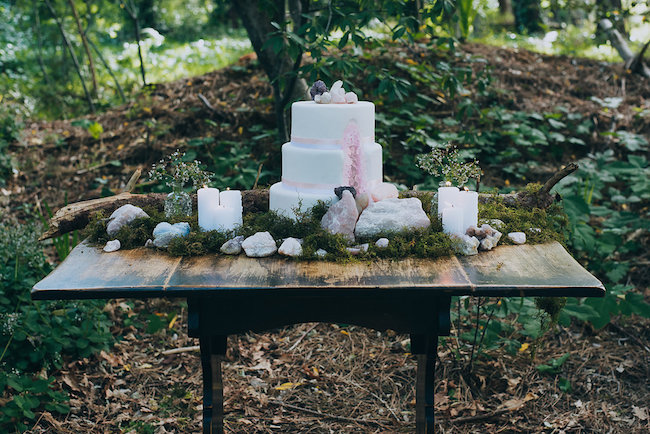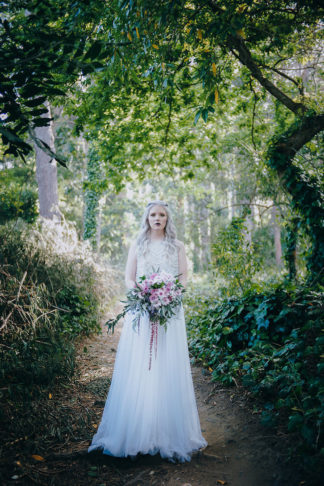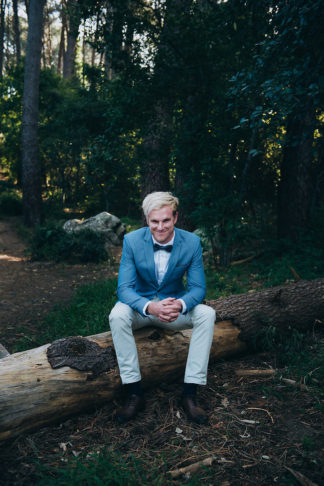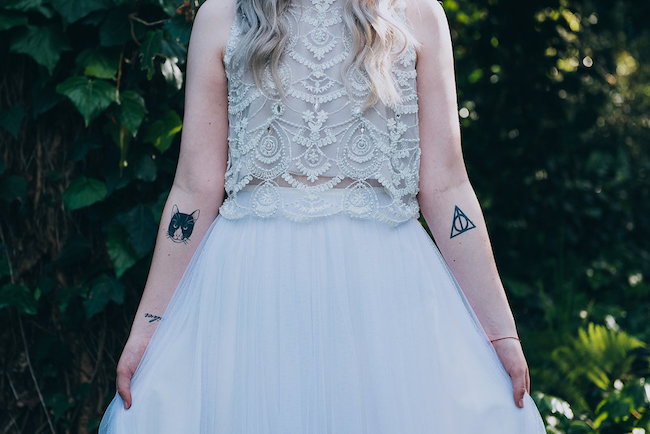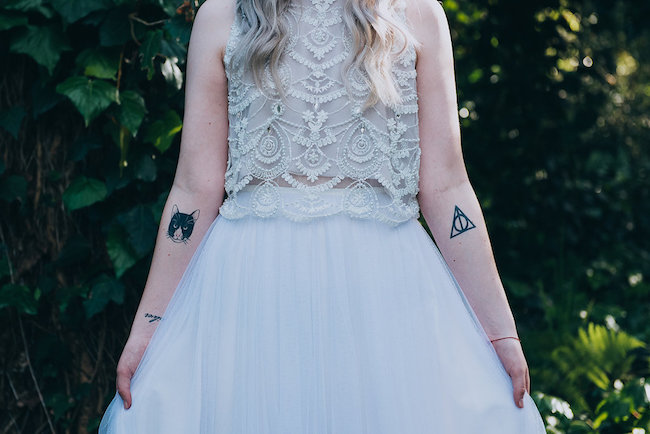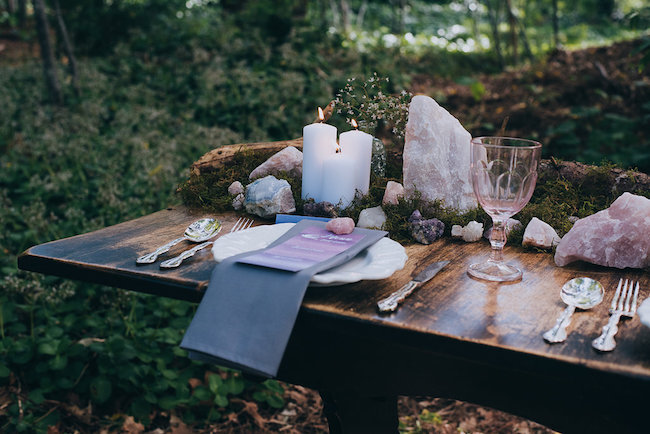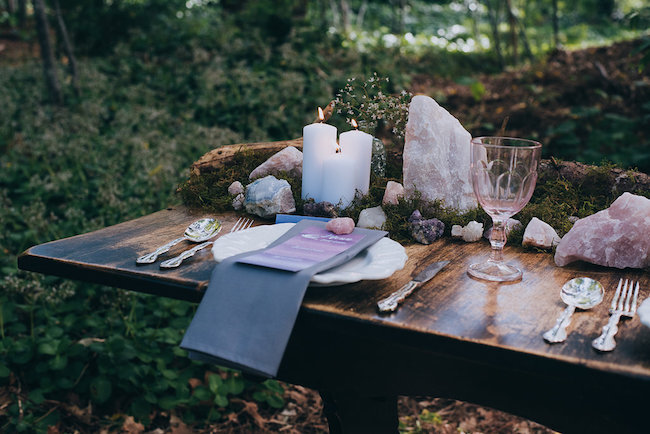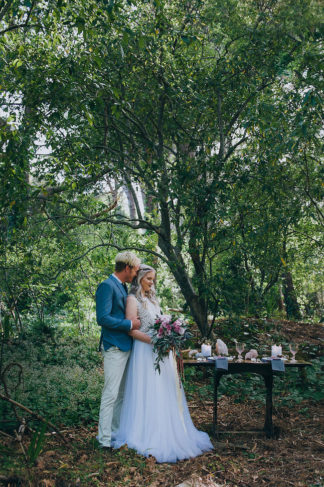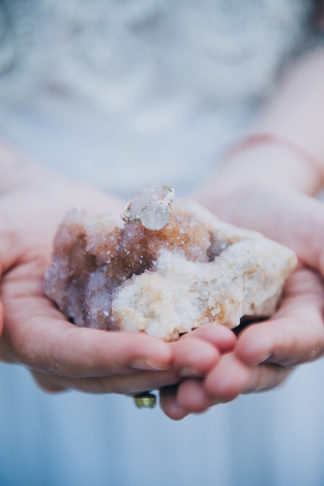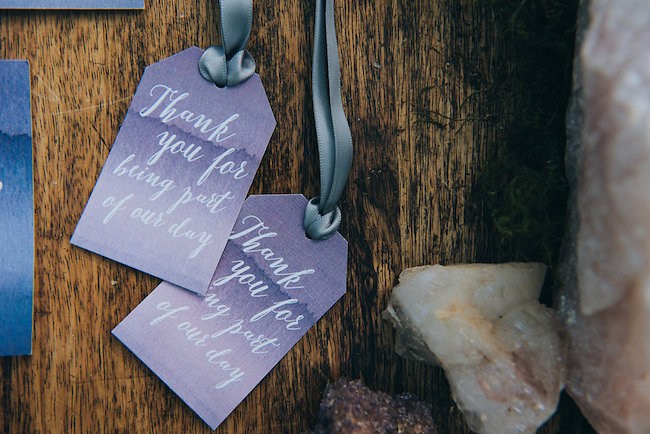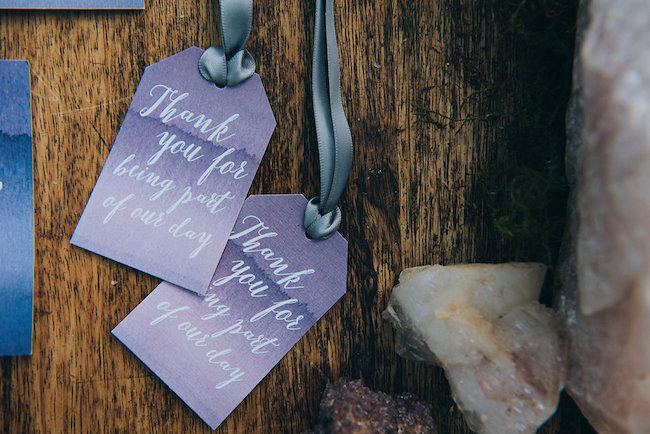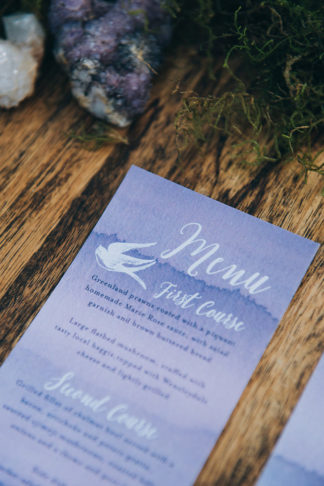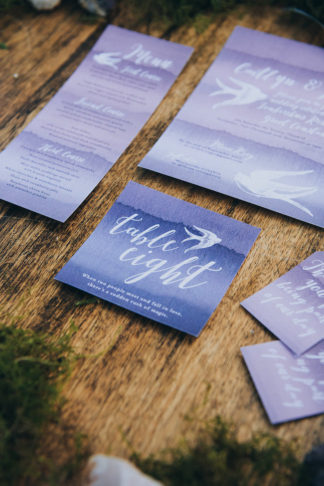 All stationery was designed and printed by Oh Yay! who used the colour palette in a unique way to create watercolour designs that complemented the surroundings perfectly.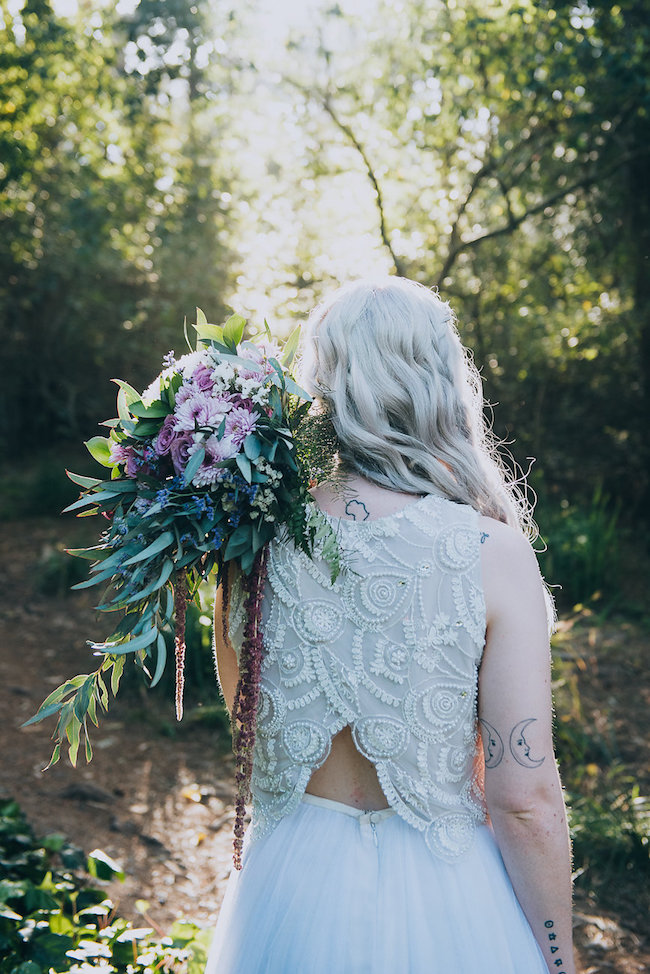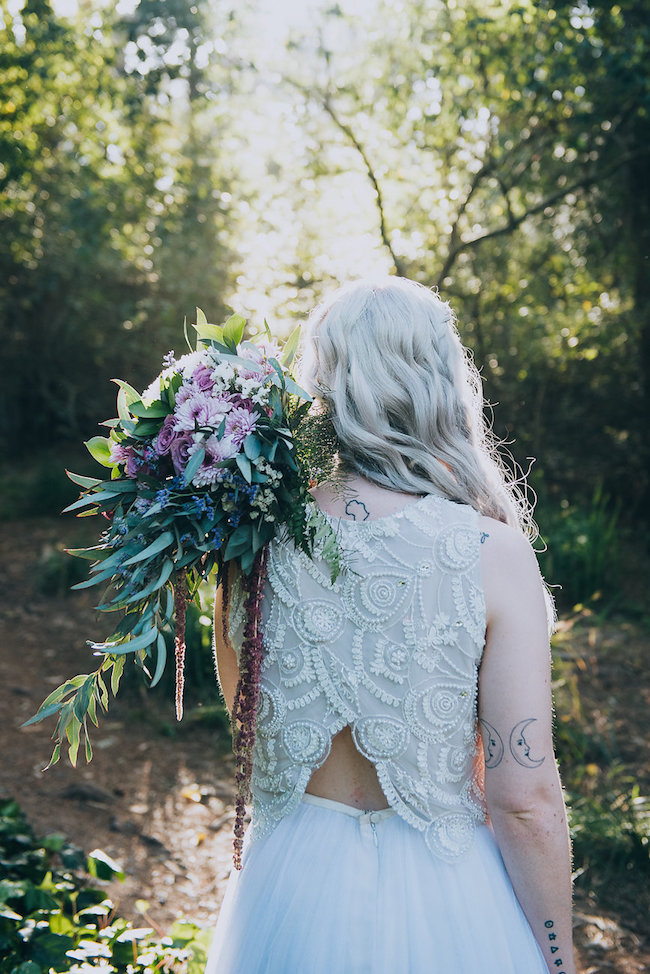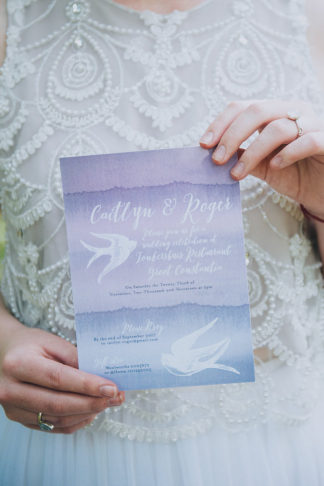 Jewels from Cavaletti Jewellery and blooms from Bouwer Flowers were the finishing geode and crystal wedding ideas which completed the mood.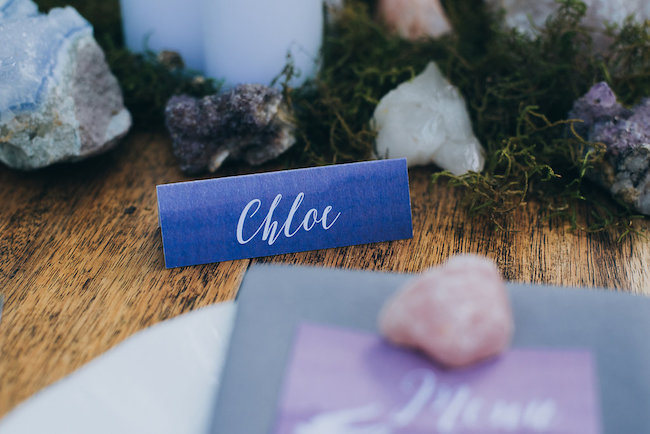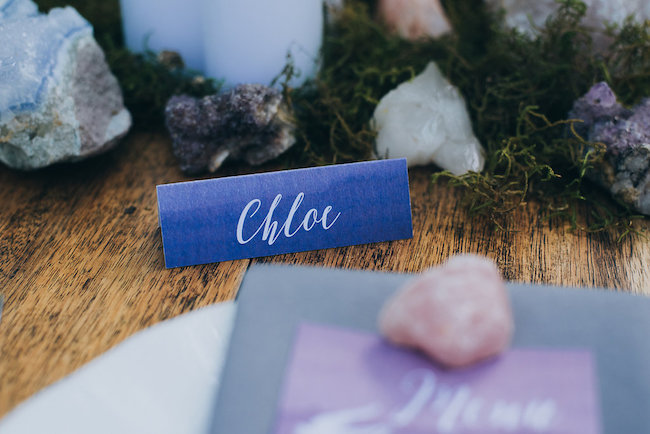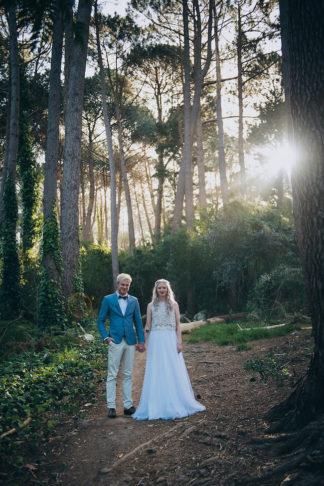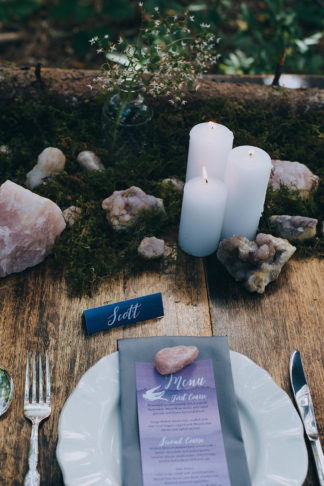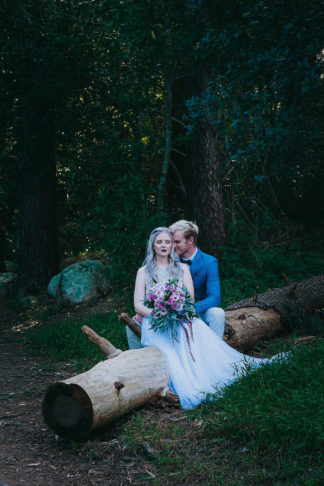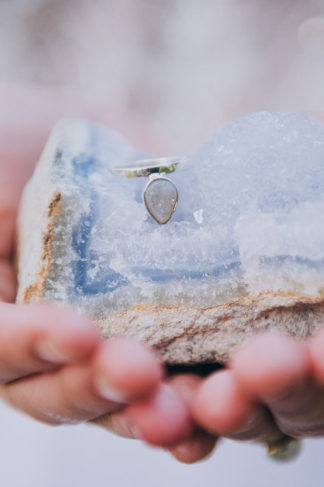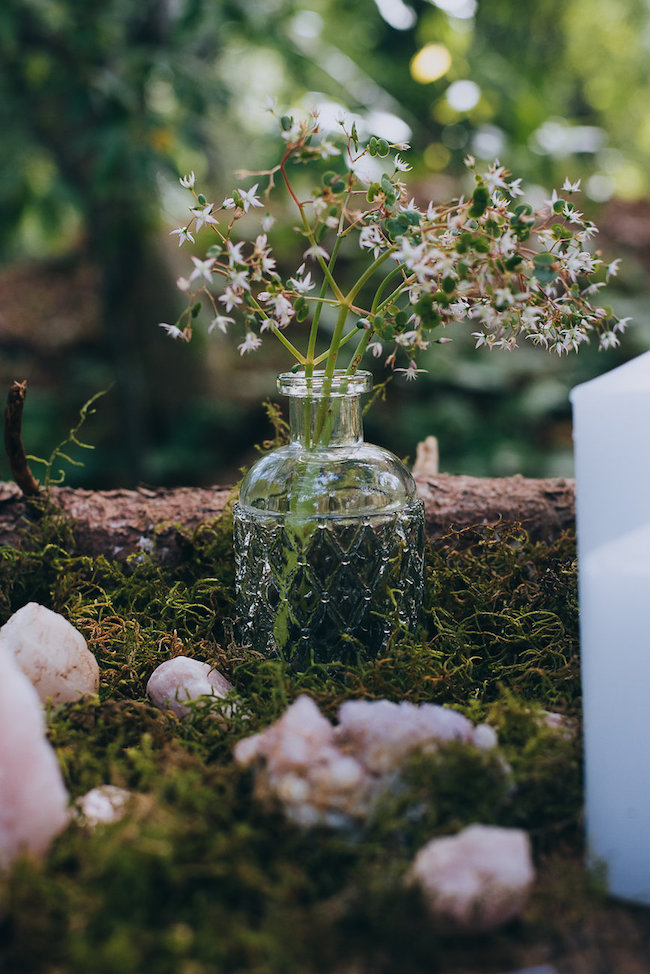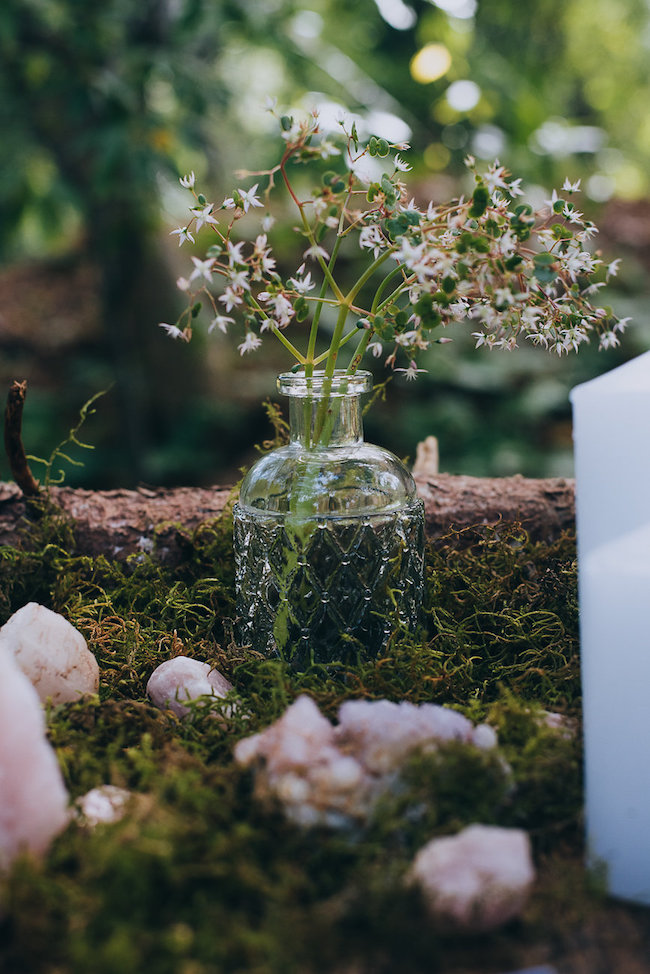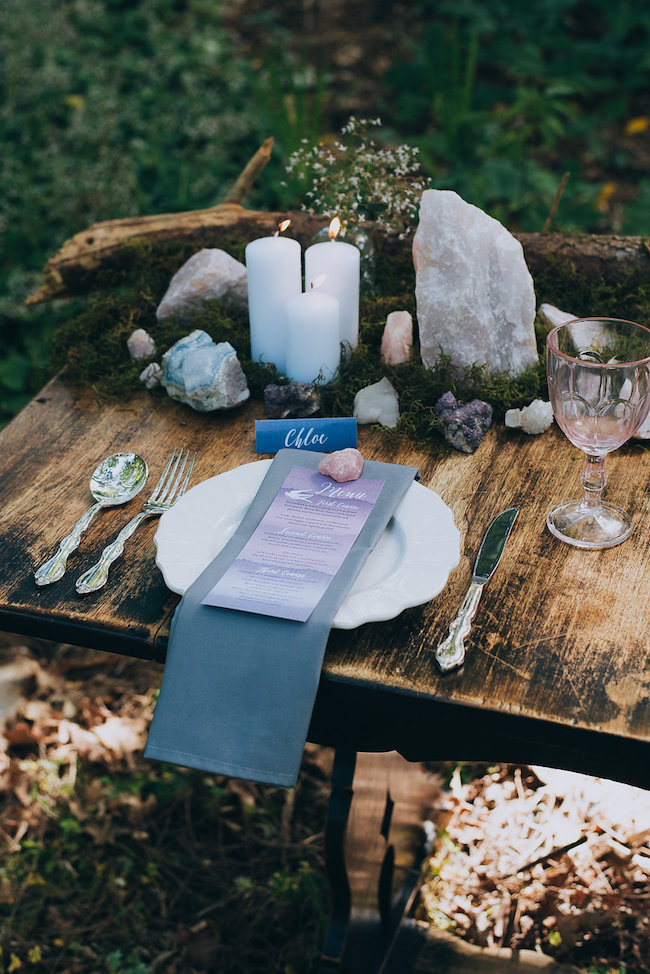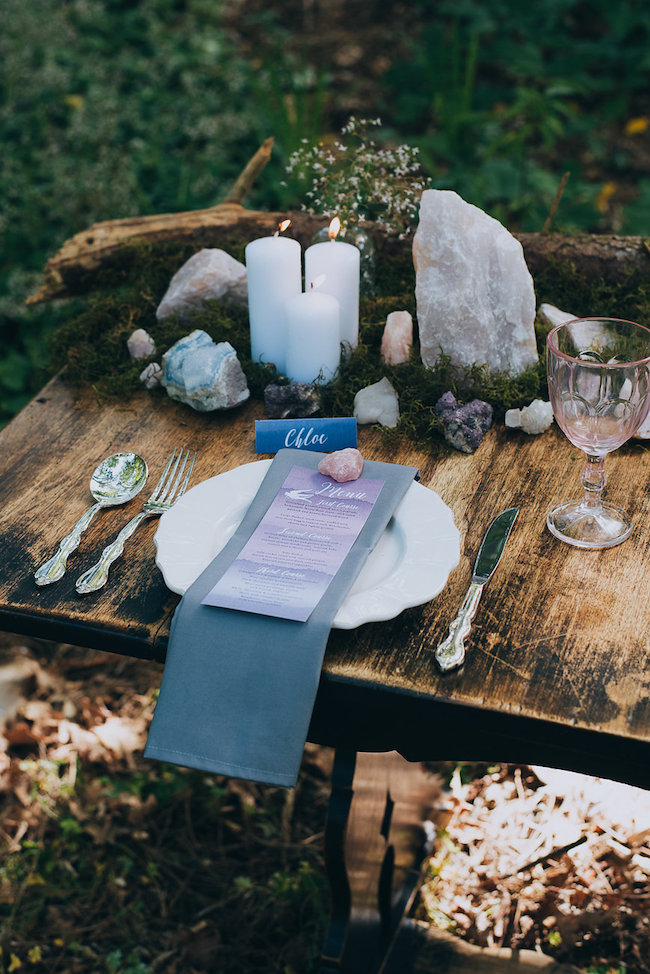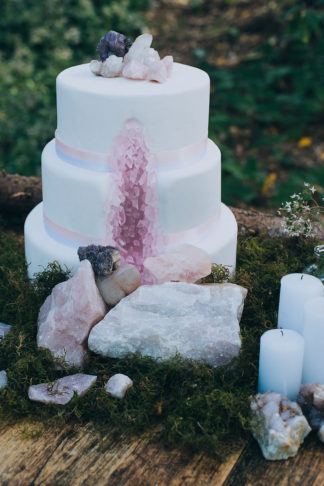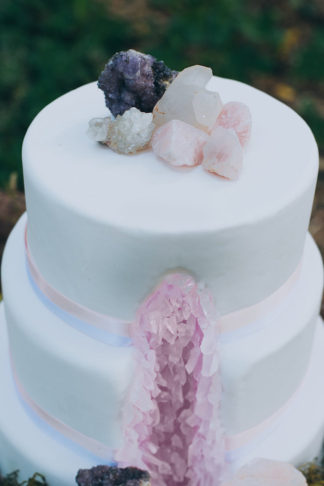 The cake was created by Taylored Treats and very much focused on the inspiration of geode and crystal wedding ideas.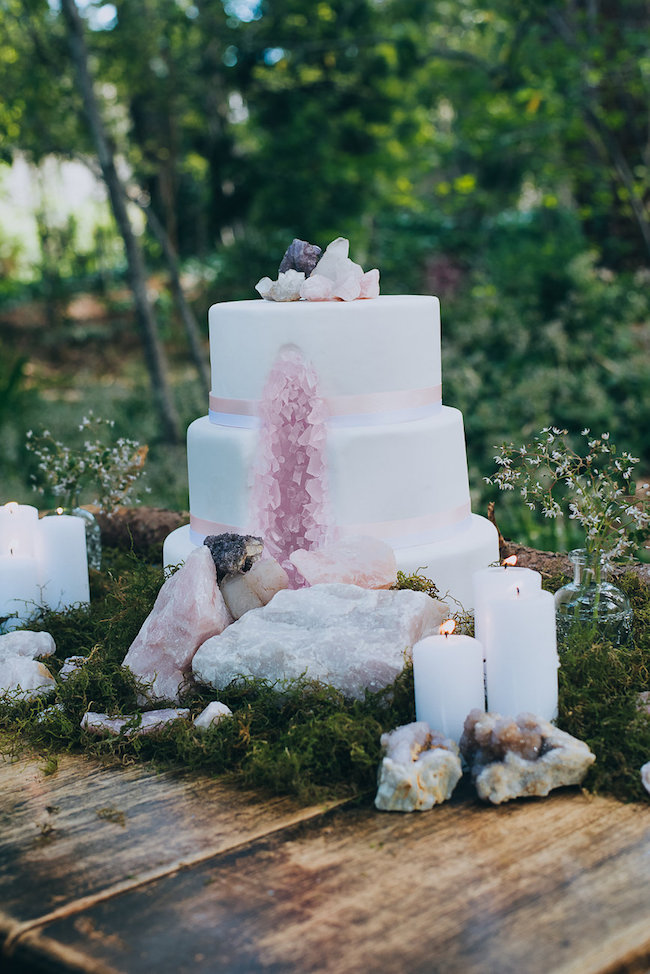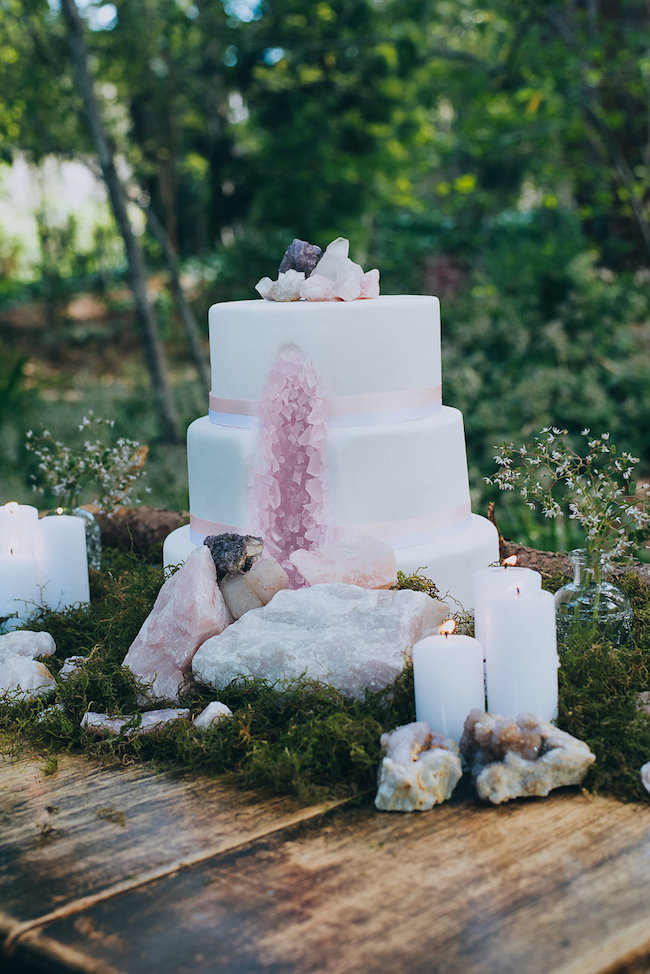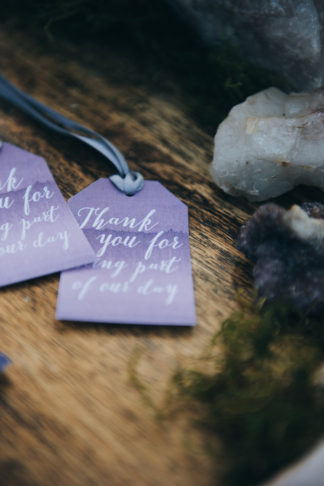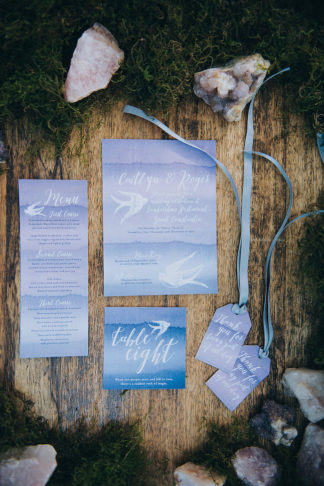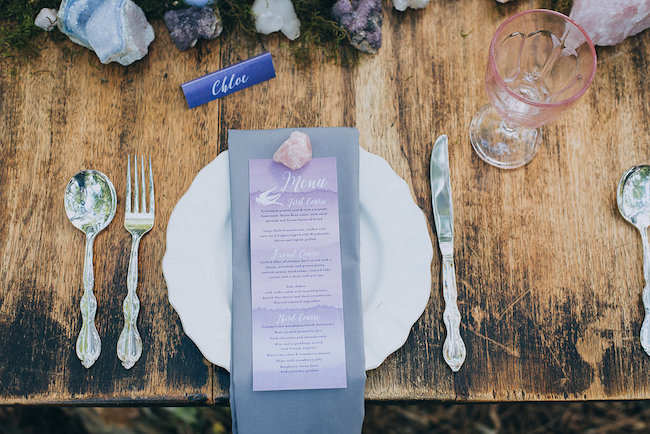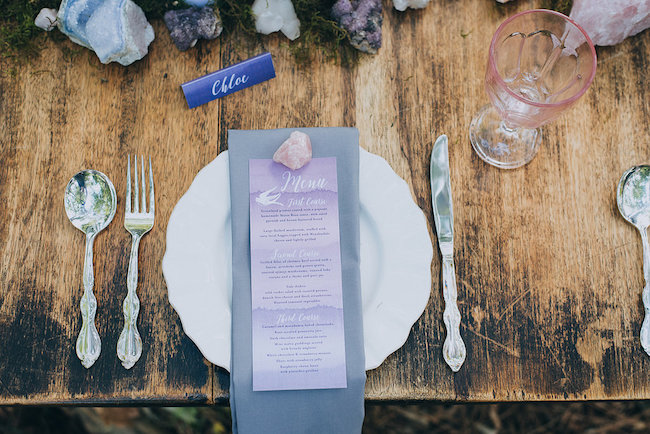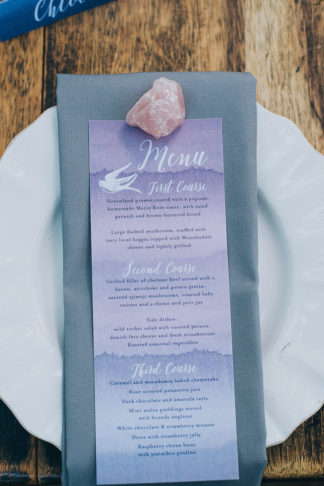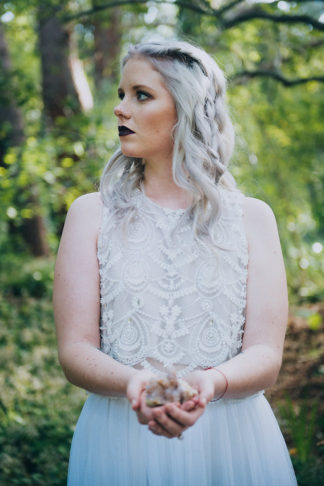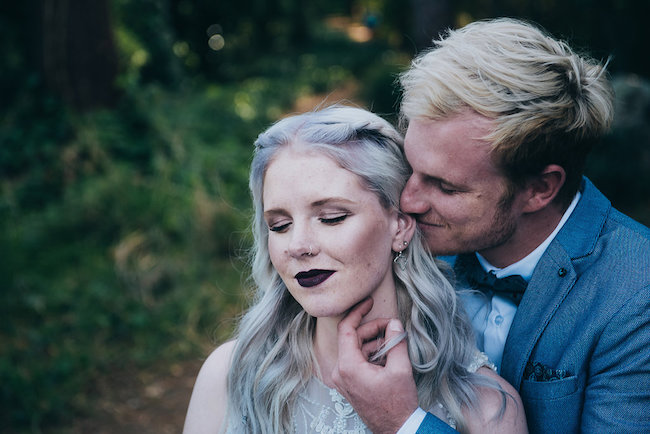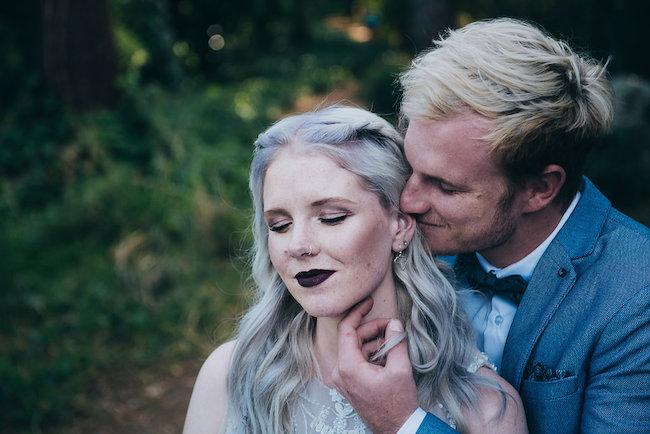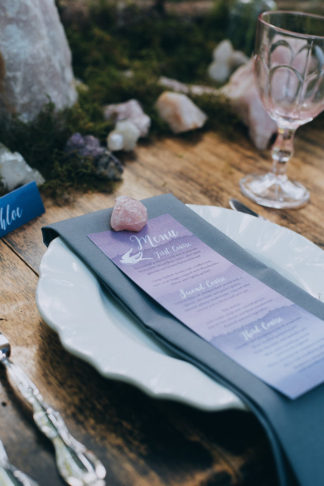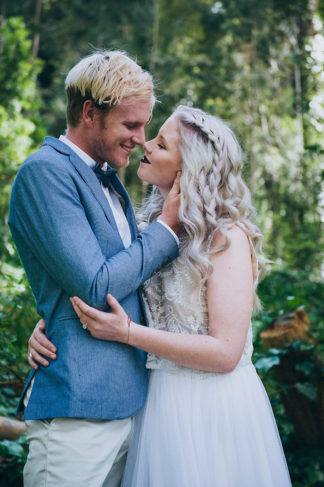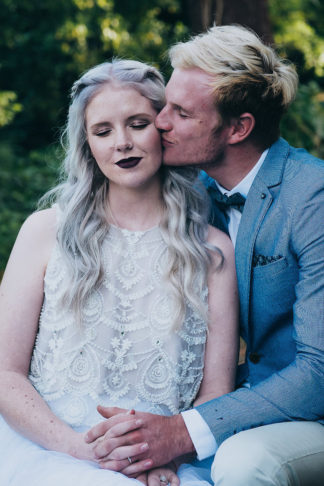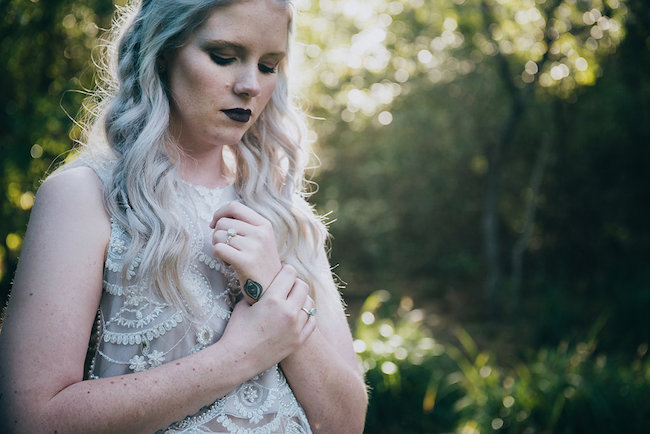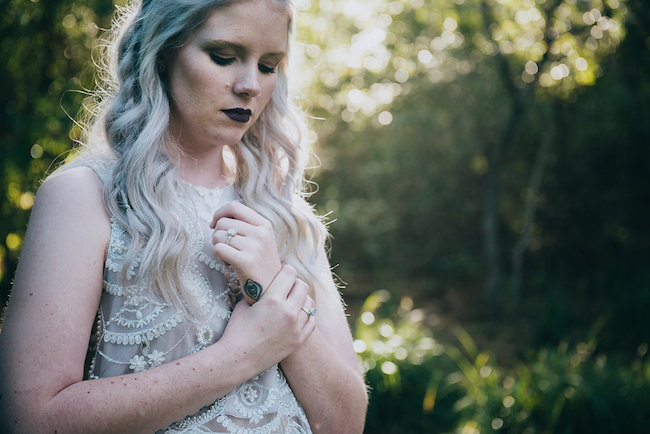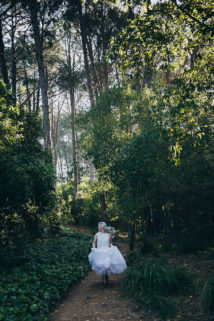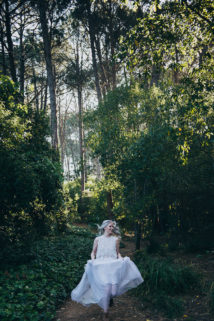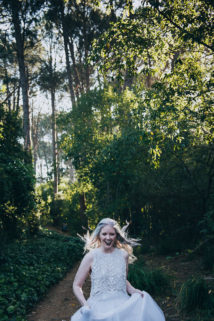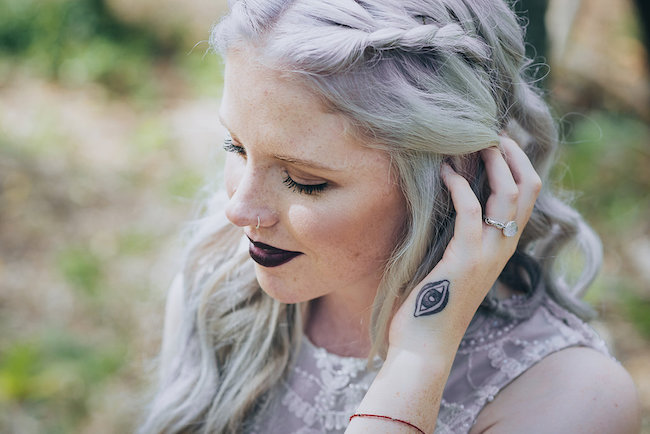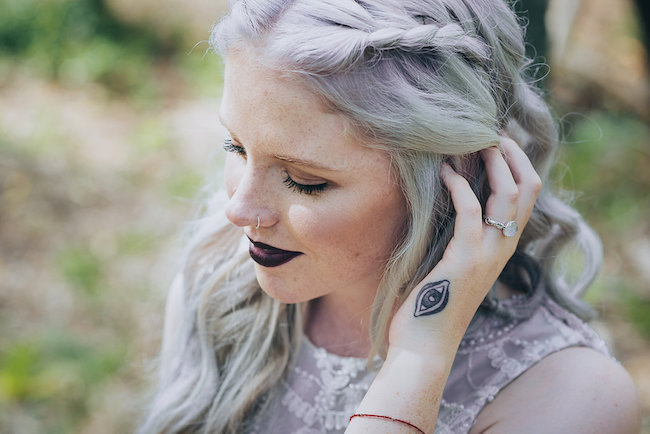 How to Style A Geode and Crystal Wedding
Foraging is always a possibility to find things like wooden branches, moss, cones etc. and can save some of your budget to an extent.
Build up your crystal collection slowly over time, so as not to break the bank as they can get expensive!
Remember that geode cakes take time, as the sugar crystals are grown from scratch, so if you're wanting this style for your wedding cake make sure you find the right baker and give them enough lead time!
Don't be afraid to let the tablescape evolve and become a little wild, which will complement the theme. Not everything needs to be in the perfect spot to achieve this look, which makes it a good option for the DIY bride.
Bring in a little bit of old school and classic beauty with your crockery and cutlery if possible, and even mismatching items could work with this theme!
WEDDING STYLISTS AND CONTACTS:
Photographer: Lauren Pretorius Photography
Concept & Styling: HAPPINEST
Stationery: Oh Yay!
Cake: Taylored Treats
Models: Jason & Sarah Silver
Dress: Janita Toerien
Makeup & Hair: Marnel Toerien
Jewelry: Cavaletti Jewellery
Bouquet: Bouwer Flowers
See more styled wedding inspiration // See latest real weddings 
Alternative Bride in Gold + Purple Wedding Dress Rocking Lilac Hair! {Lauren Pretorius Photography}
Bohemian Campground Wedding at Sunset {Lyndsey Paige Photography}
Dramatic Red and Black Forest Wedding {Jana Marnewick Photography}