As seen on series Reign  ♥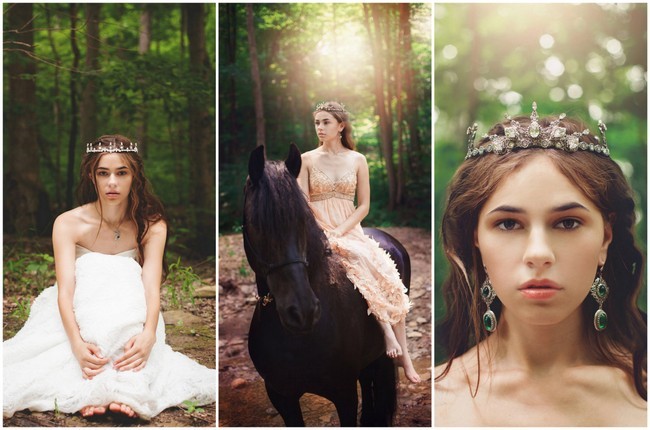 You're about to enter a forest bride's Woodland Fantasy, brought to life by a magical collaboration between Angie Candell of La Candella Weddings, and Dosha of Rabbitwood & Reason handmade jewelry. We just love these pieces to finish off a boho bride's wedding day look!
"We were given the privilege of including two delightful models in our shoot; one human and one equine," shares Dosha of Rabbitwood and Reason. "I wanted to express the tender, affectionate relationship between a maiden and her closest confidante. Often, our most trusted companions are our non-human animal friends. They meet at the woodland grove to share their secrets. "
Together they created a soft, romantic look by using transparent fabrics such as tulle which were paired with the intricate, handcrafted crystal and stone adorned jewelry pieces. Windblown hair with peek-a-boo braids, bare feet and a natural glow completed the forest bride look.
As a jewelry designer focused specifically on historically influenced adornments, Dosha of Rabbitwood and Reason, shares that she finds endless inspiration for her collections from the rich architecture and design elements of the European Medieval and Renaissance eras. "Pairing these historical details with a soft, natural style inspired by Pre-Raphaelite portraiture, it was my aim to convey a sense of timeless wonder: this lovely maiden, so serene in her idealized natural setting, could exist at any time, in any place. Or, perhaps, only in our imagination. She is who I become when I close my eyes."
If these gorgeous handcrafted accessories by Rabbitwood and Reason seem familiar, it's because the designs have been featured  in TV series, Reign, including a tiara for Queen Mary  and a tiara for Queen Elizabeth!
Forest Bride Accessories by Rabbitwood & Reason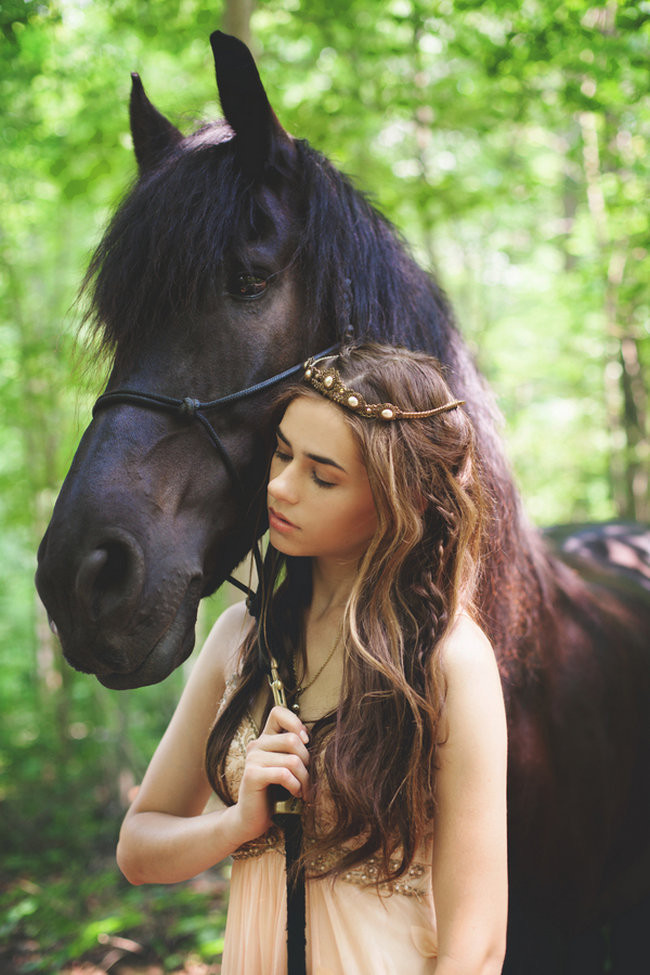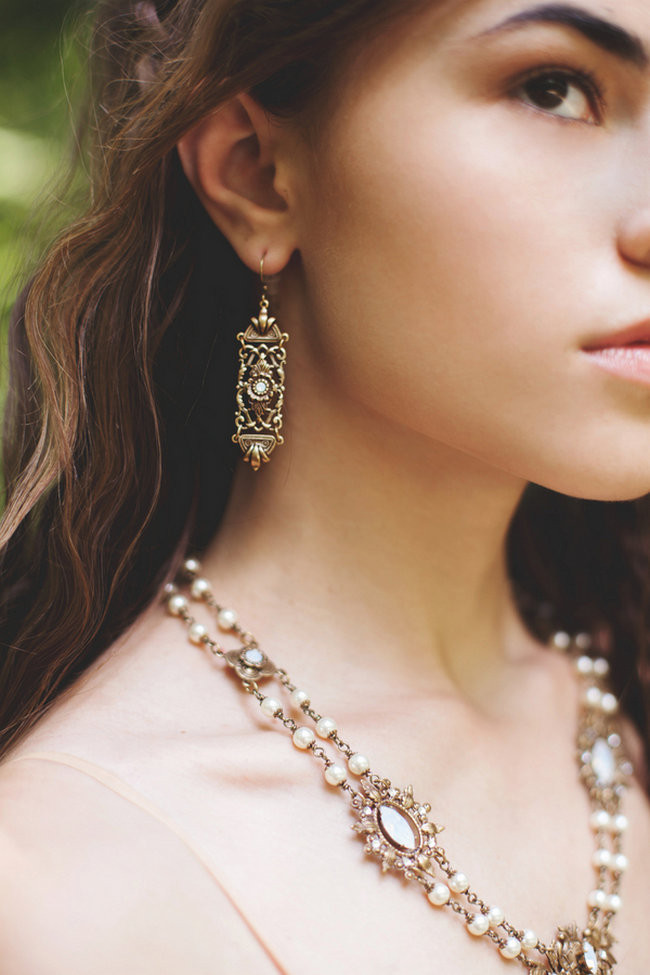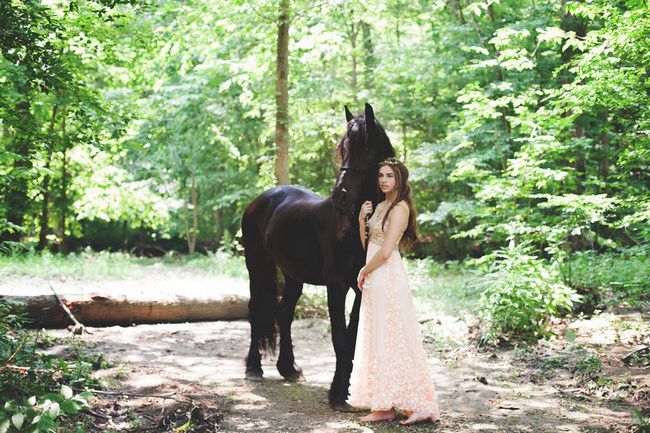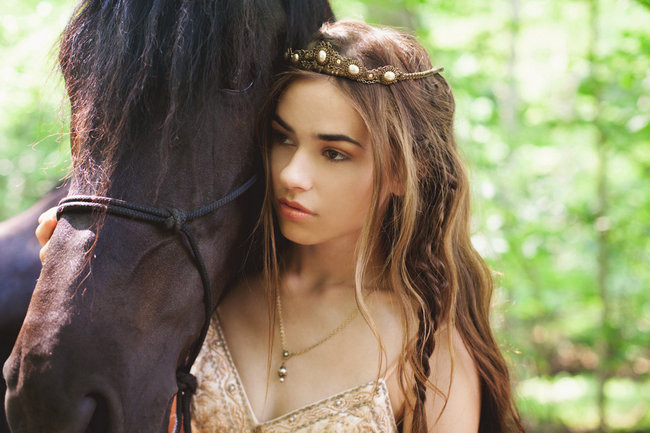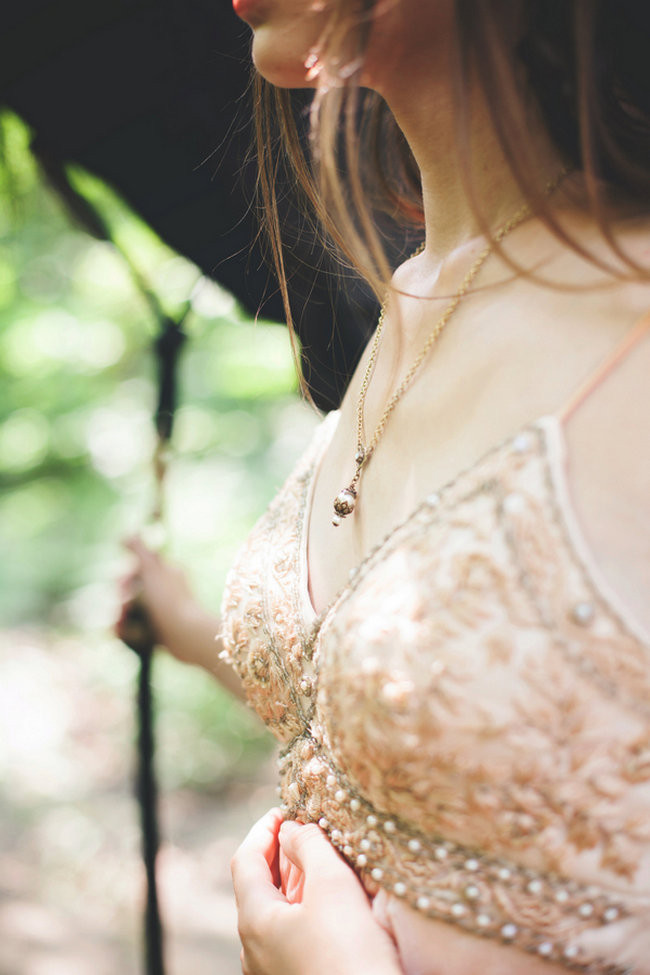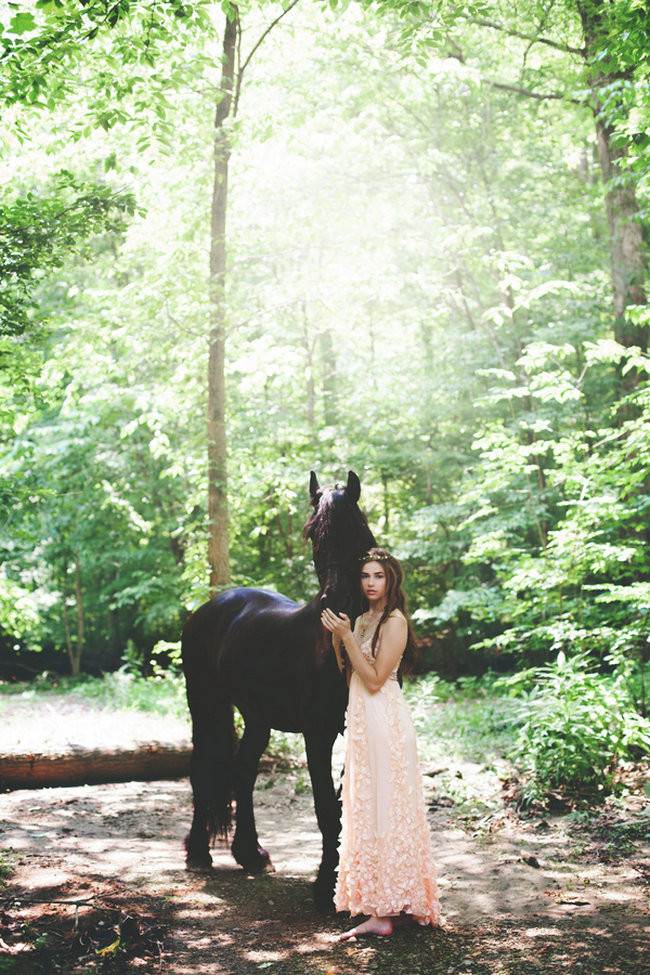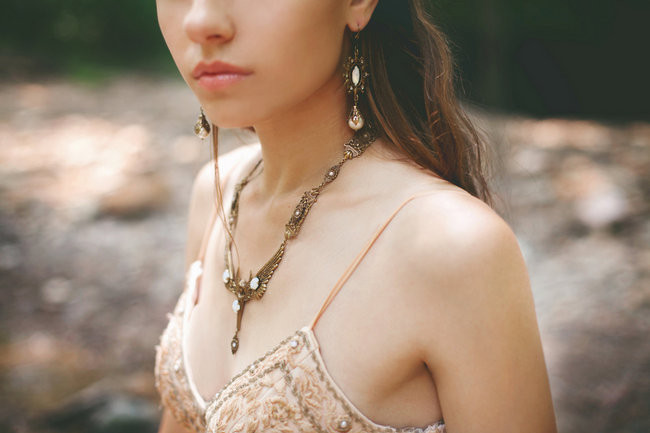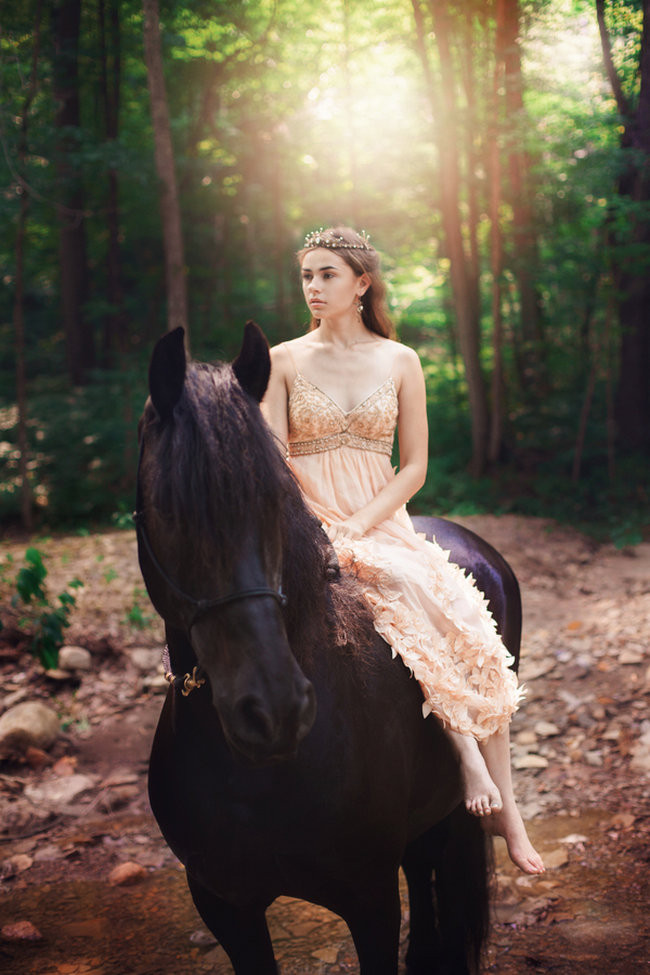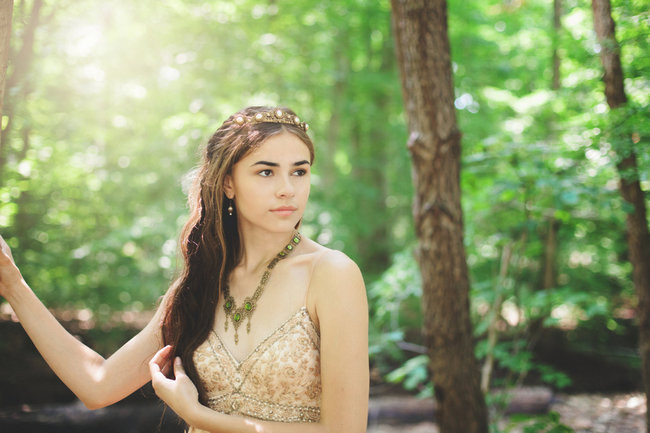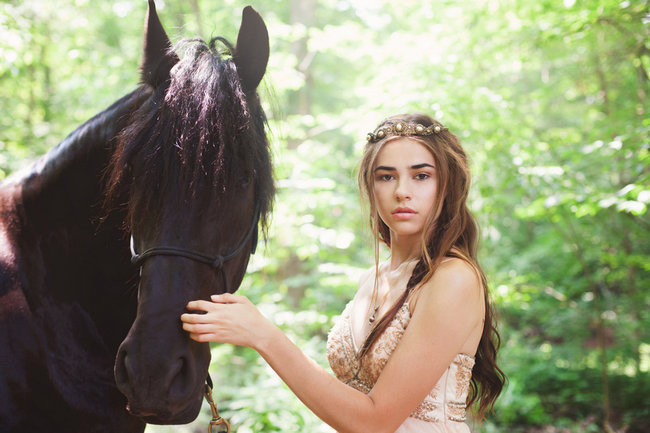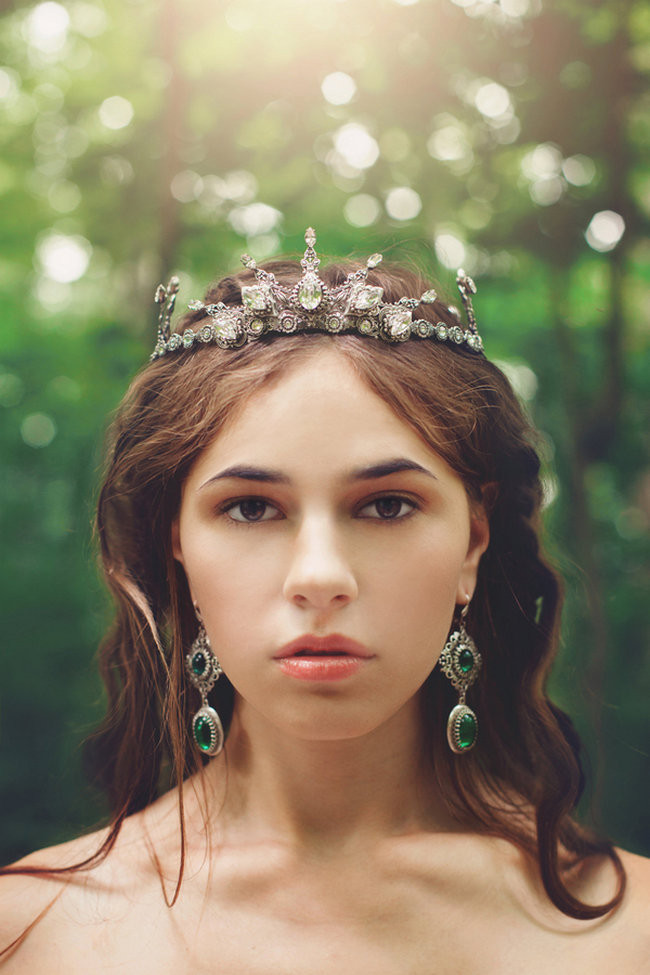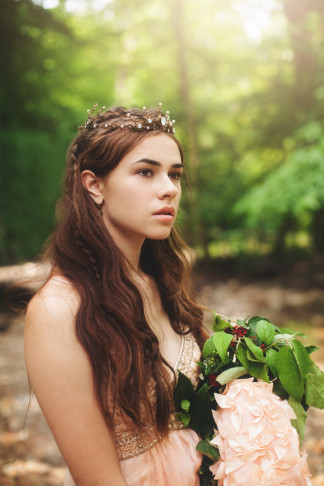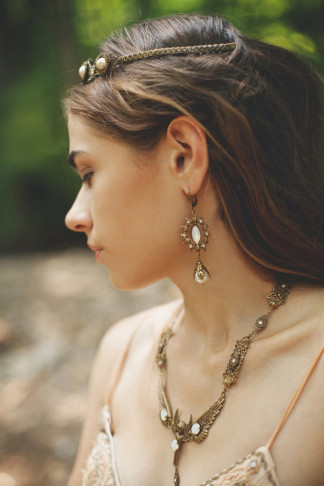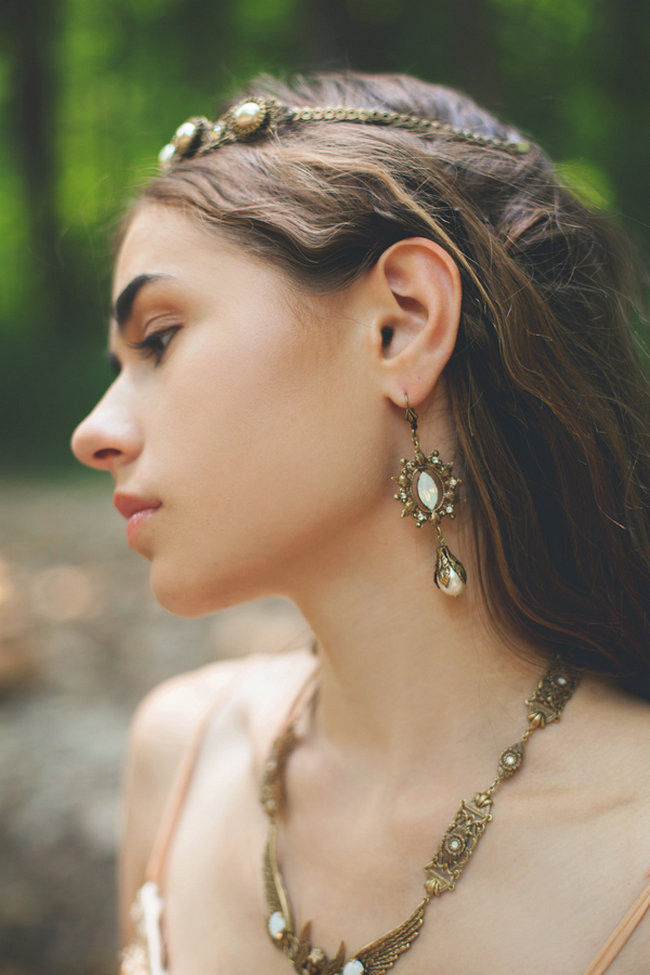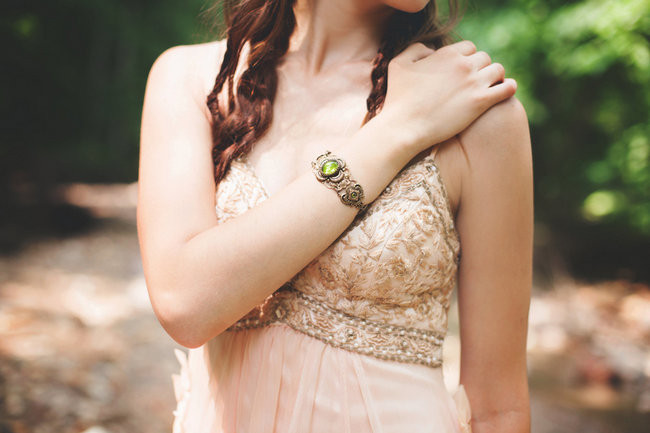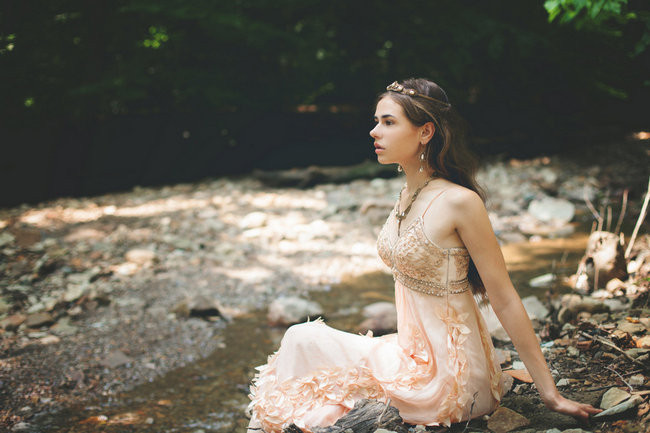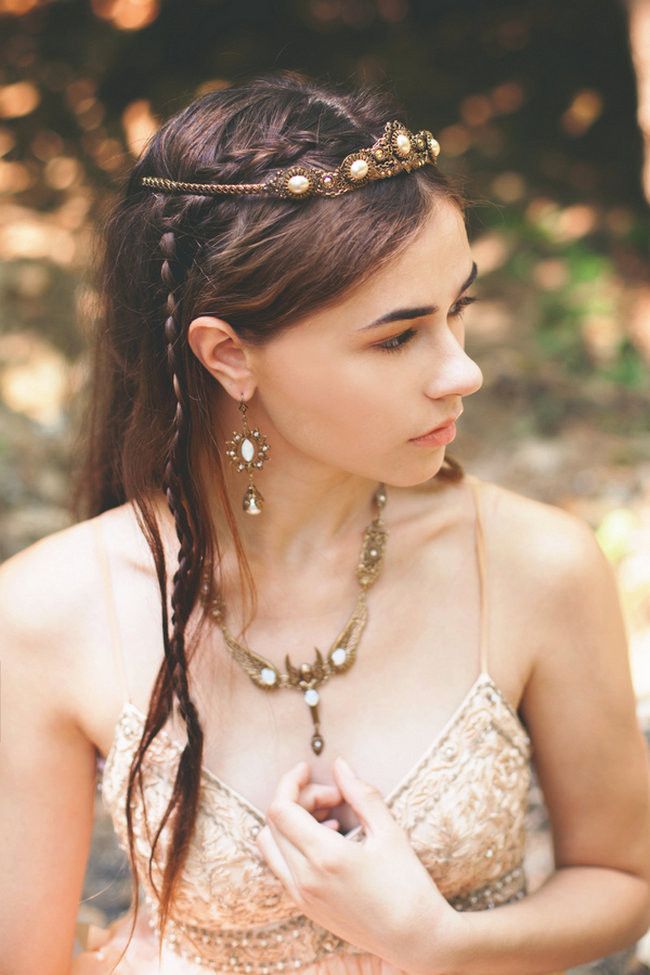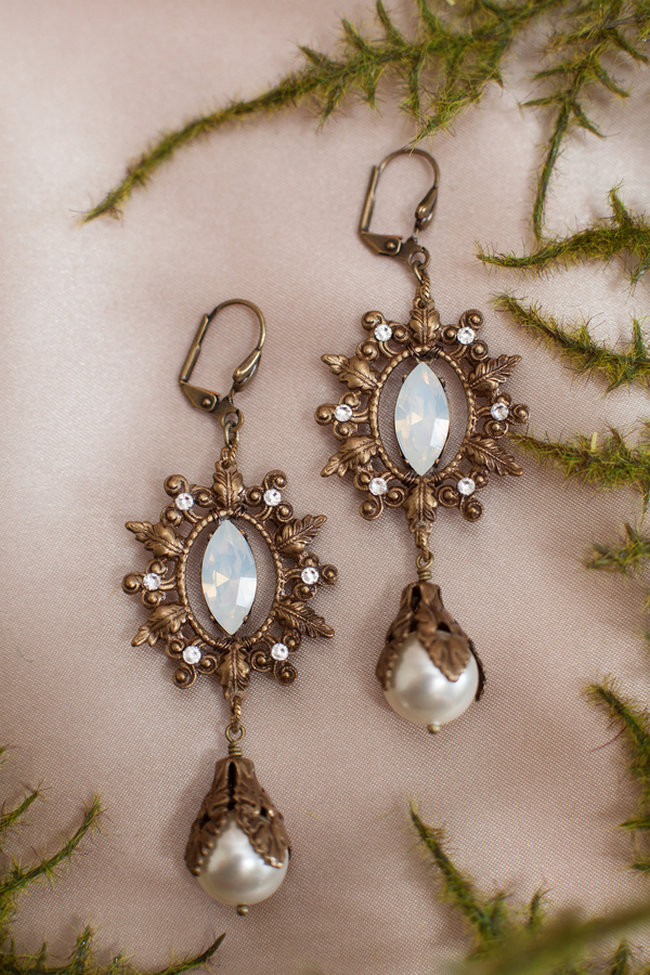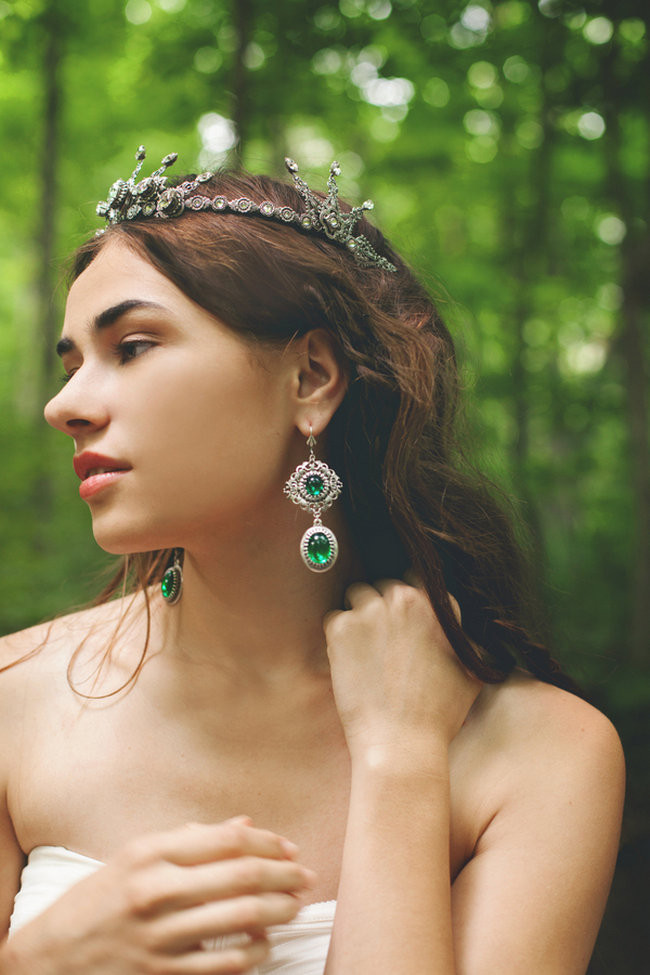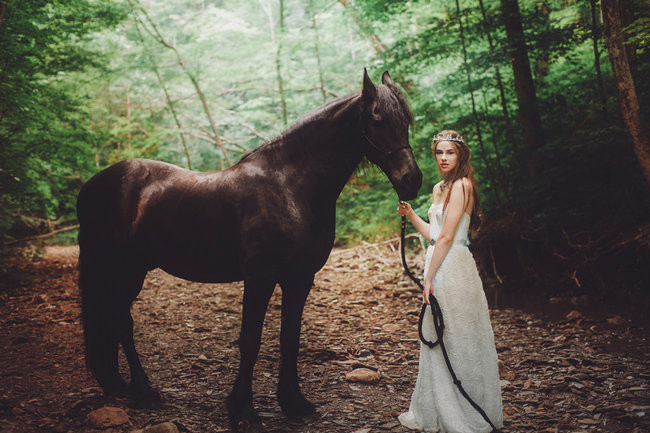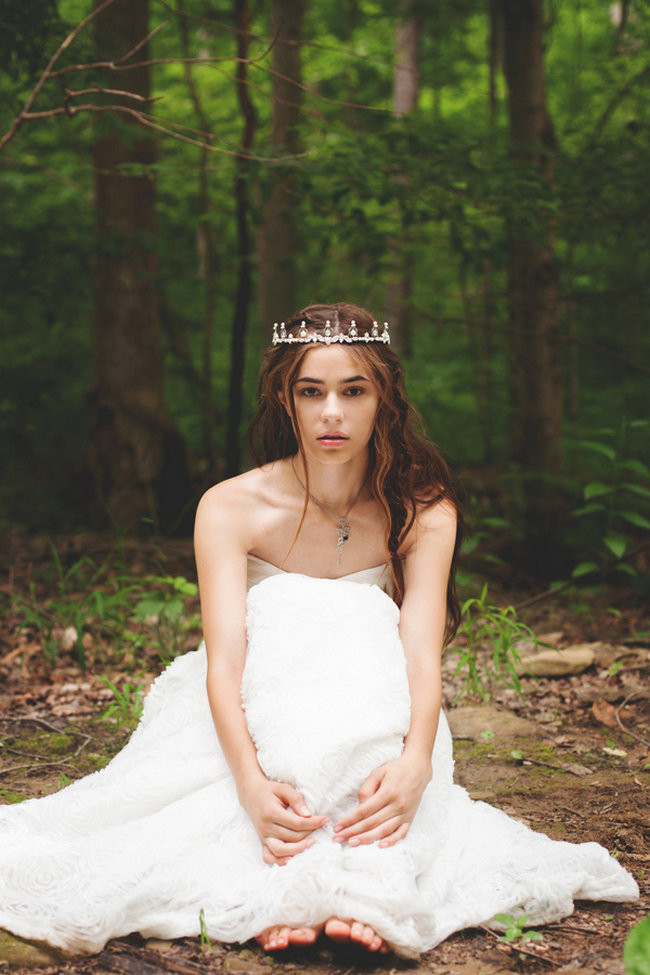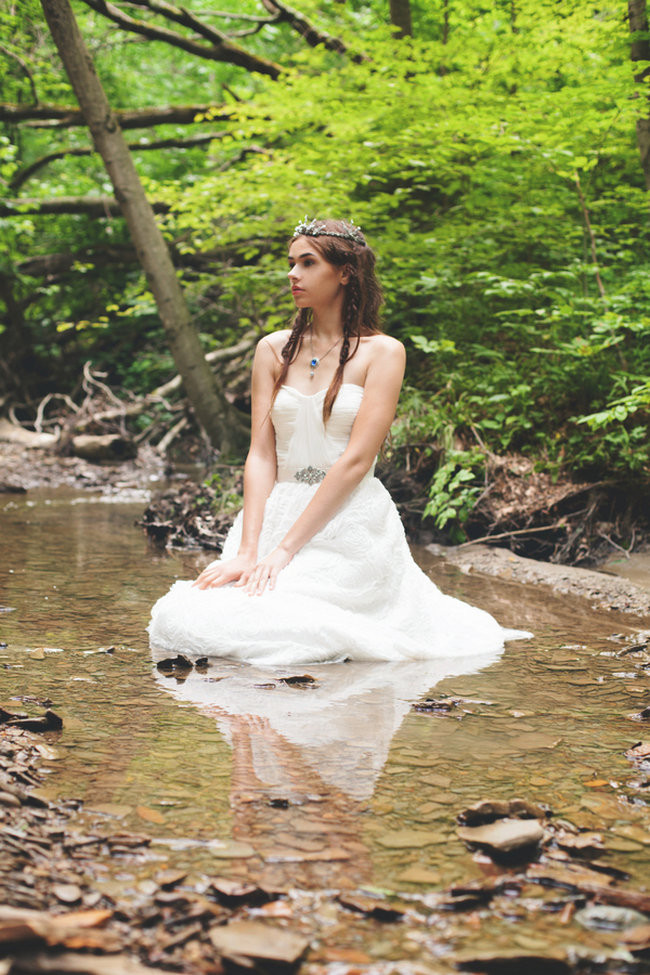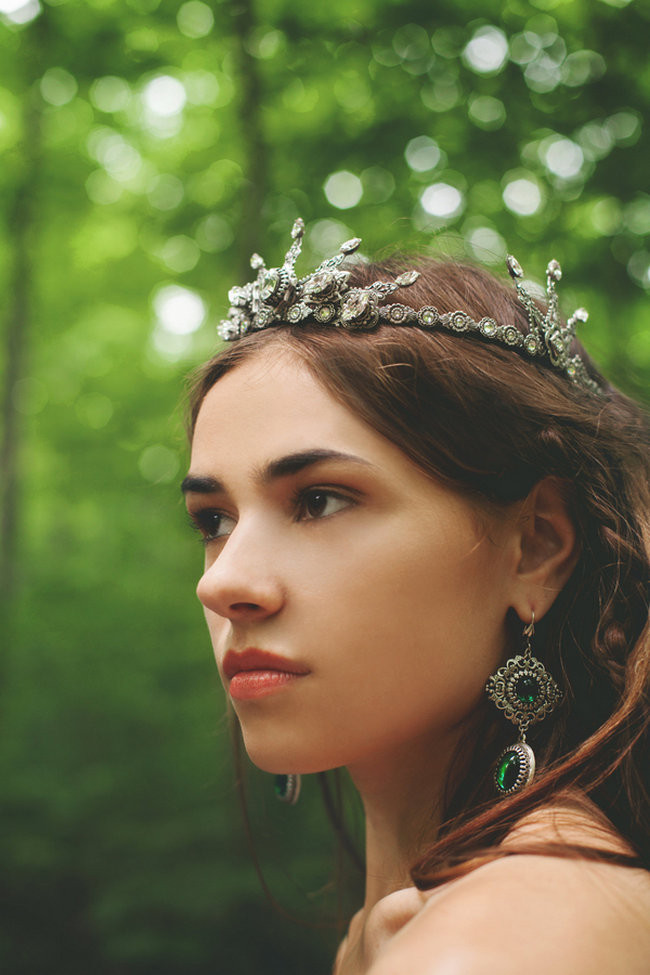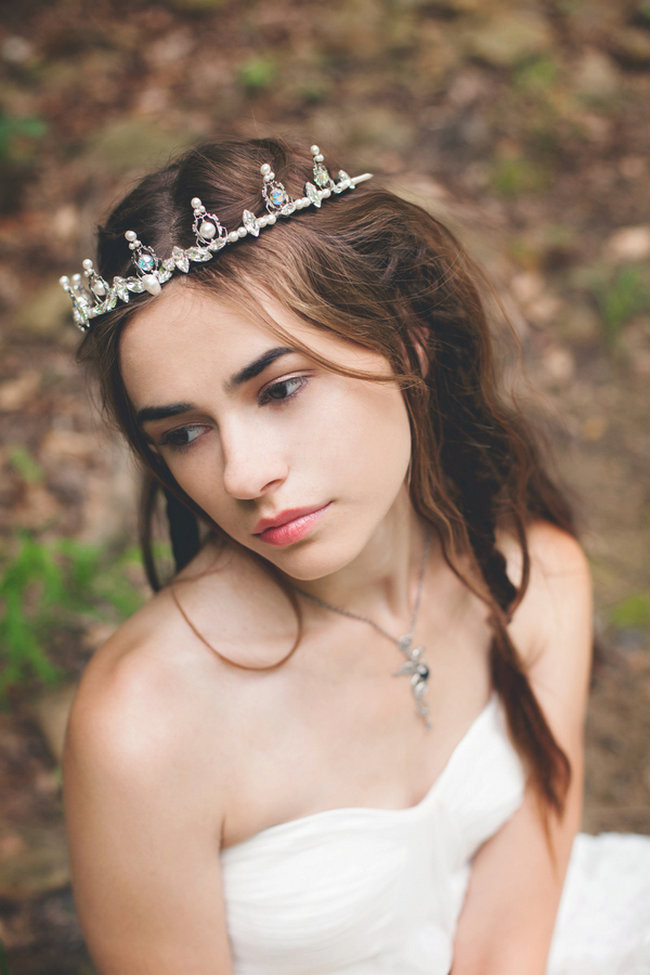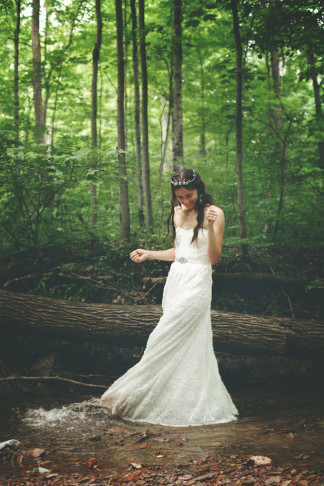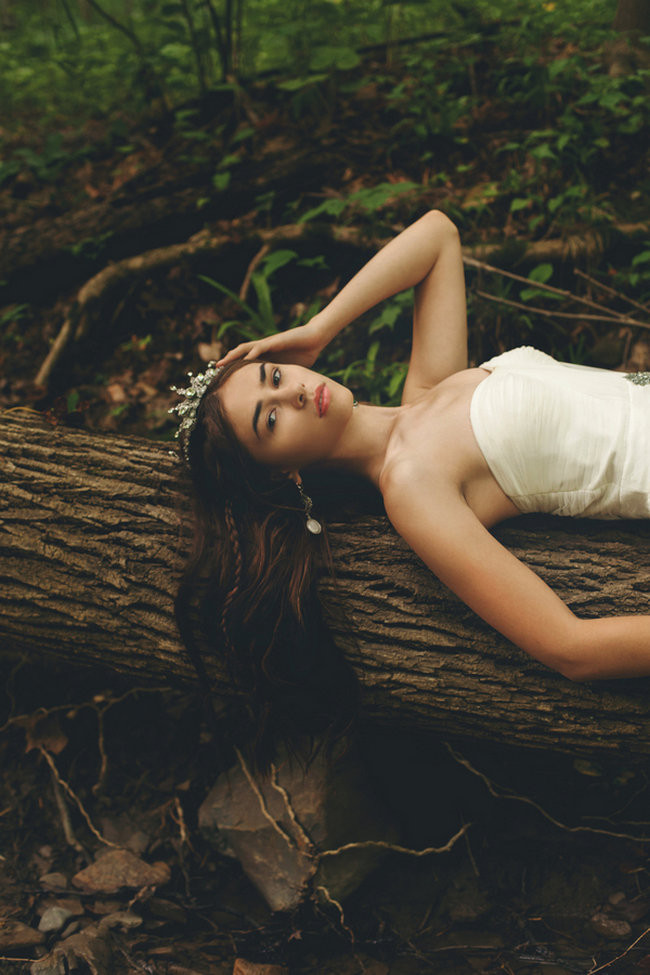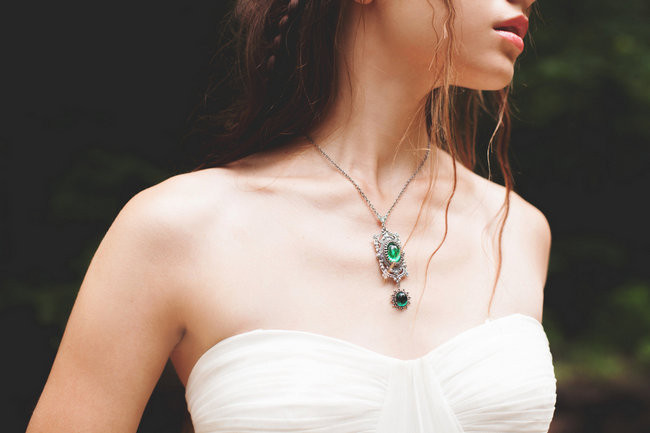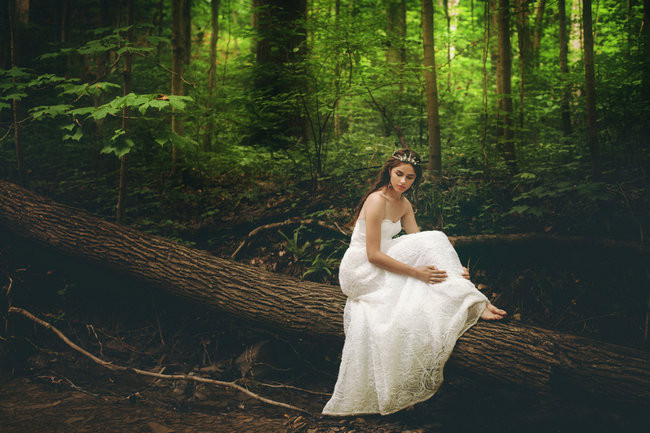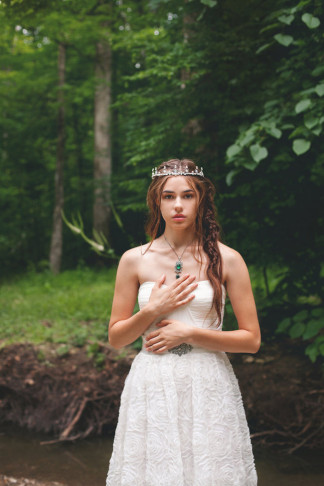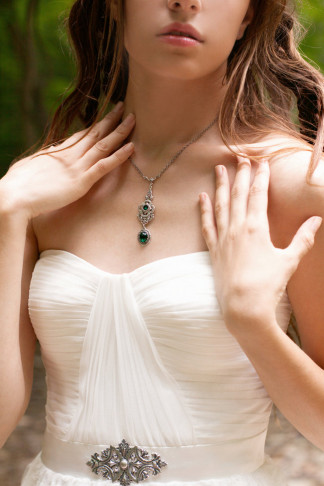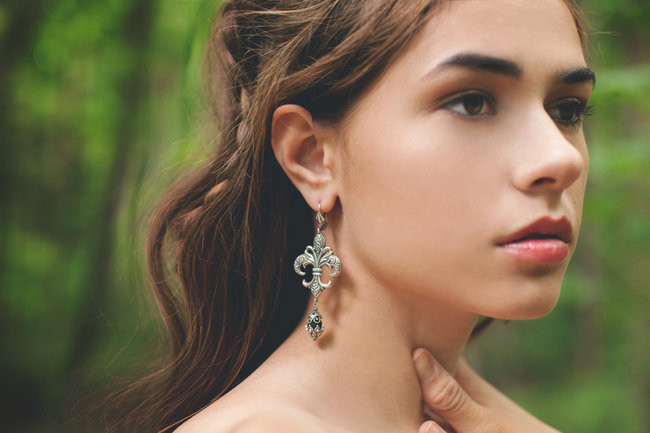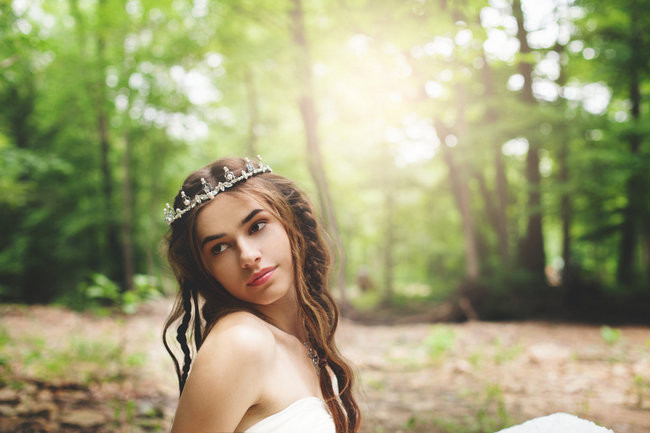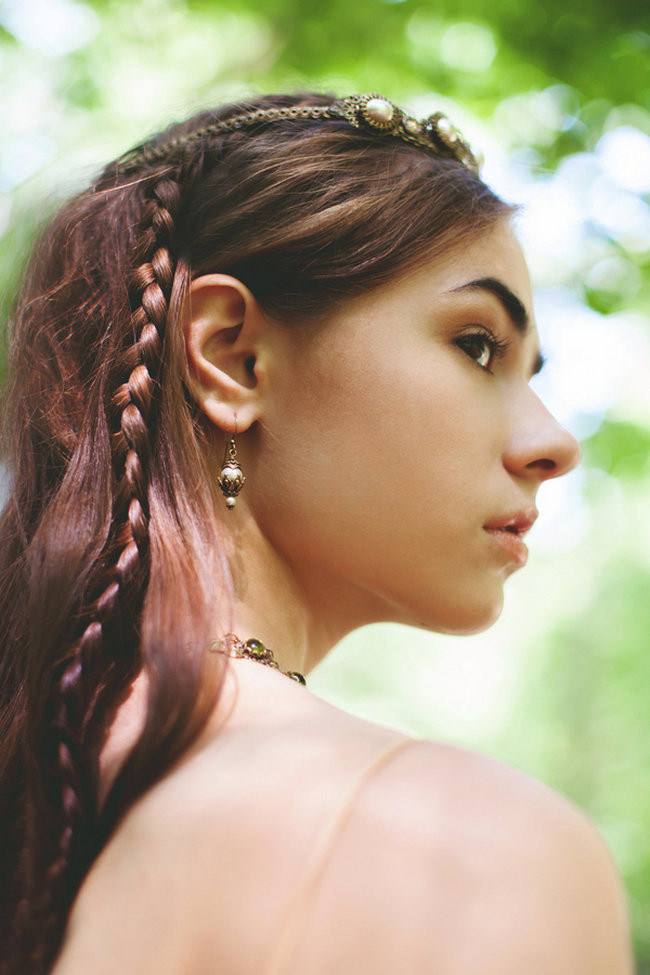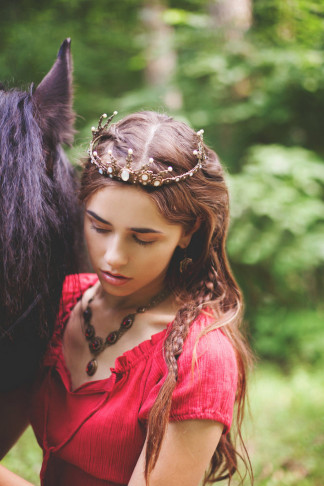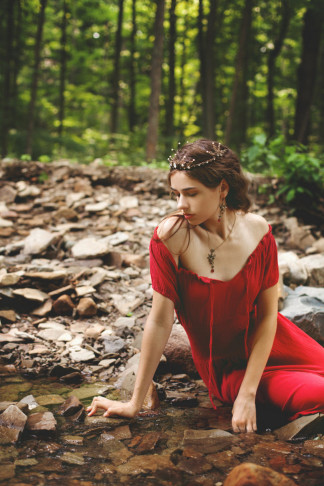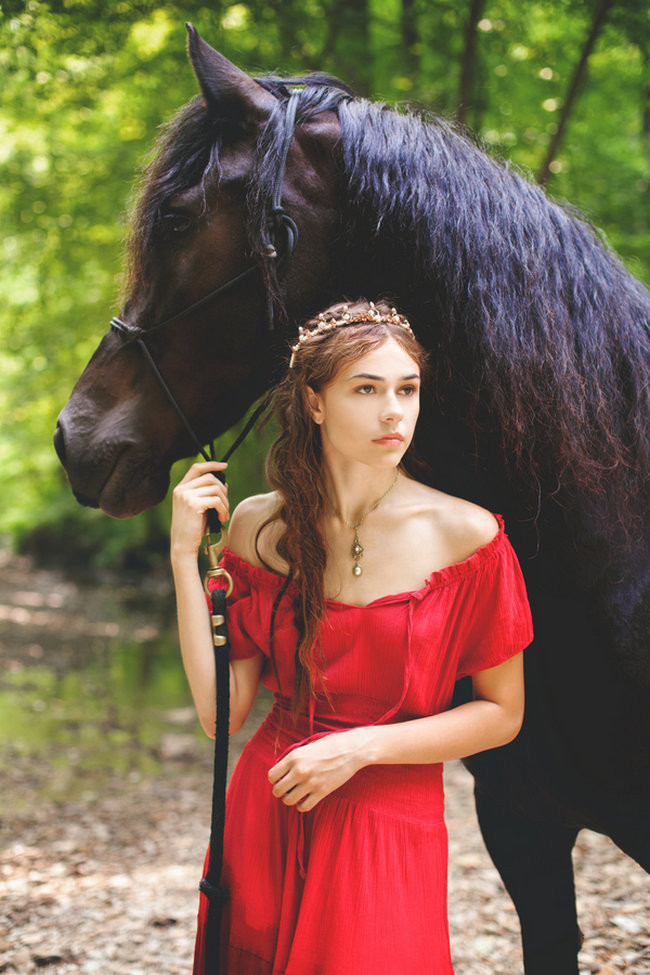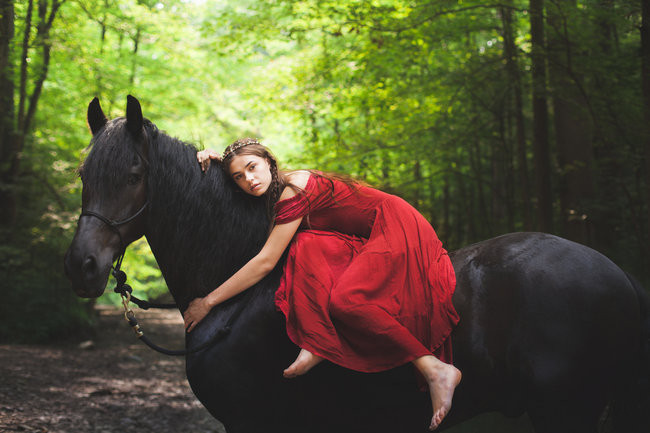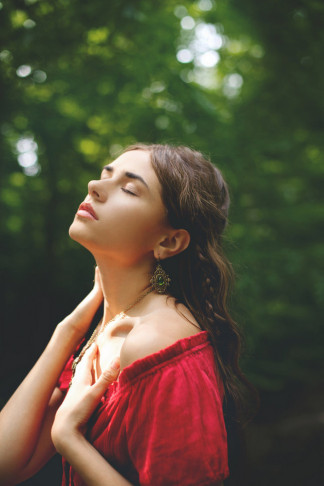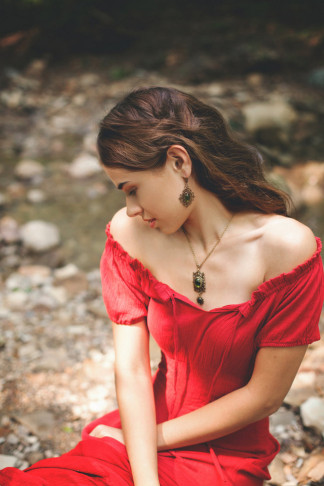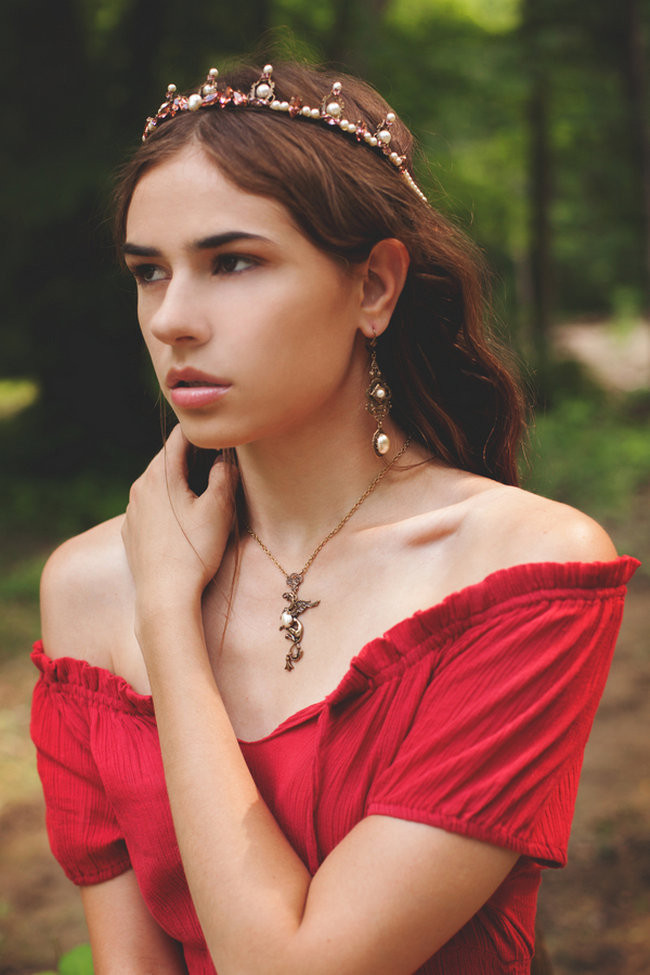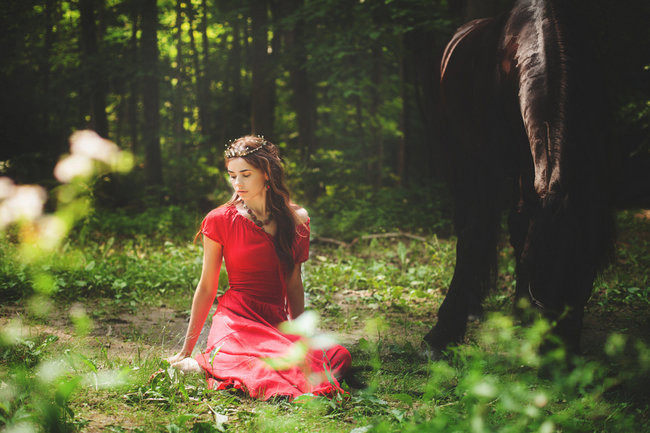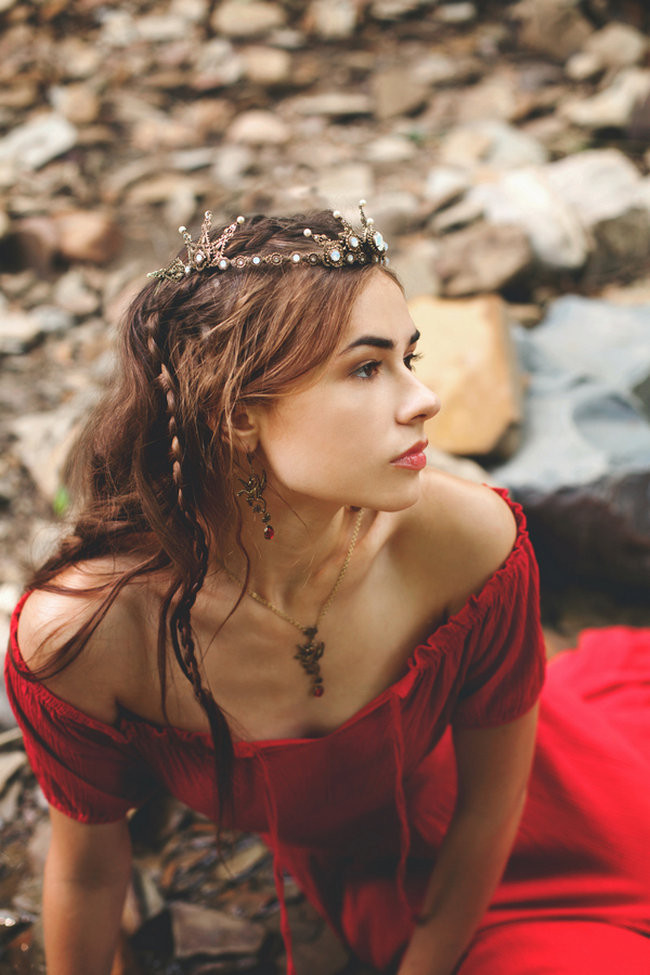 ♥ ♥ ♥ Credits  ♥ ♥ ♥
Handmade Jewellry: Rabbitwood & Reason  // Photographer: La Candella Weddings  //  Model Sarah Matonis // Model: Horse- Mykka, via L. Sovey-Strah //